Are you a guy and you're looking for a trendy little faux hawk or Mohawk hairdo that you can rock on a daily? If so, this article is for you! Here, we're going to bring you some of the coolest and trendiest ideas that you're going to fancy and that you're going to want to recreate asap! Here is what the difference between the two is, and here is also what you may enjoy more based on your head shape, hair thickness, or personal preference.
20+ Mohawk And Faux Hawk Haircuts
Mohawk: What Is It?
The mohawk is a hairstyle in which your sides are shaved and the top is left long & voluminous. The center is covered in thick and healthy strands, as well as in long punk-rock locks.
1. Black Mohawk Hairdo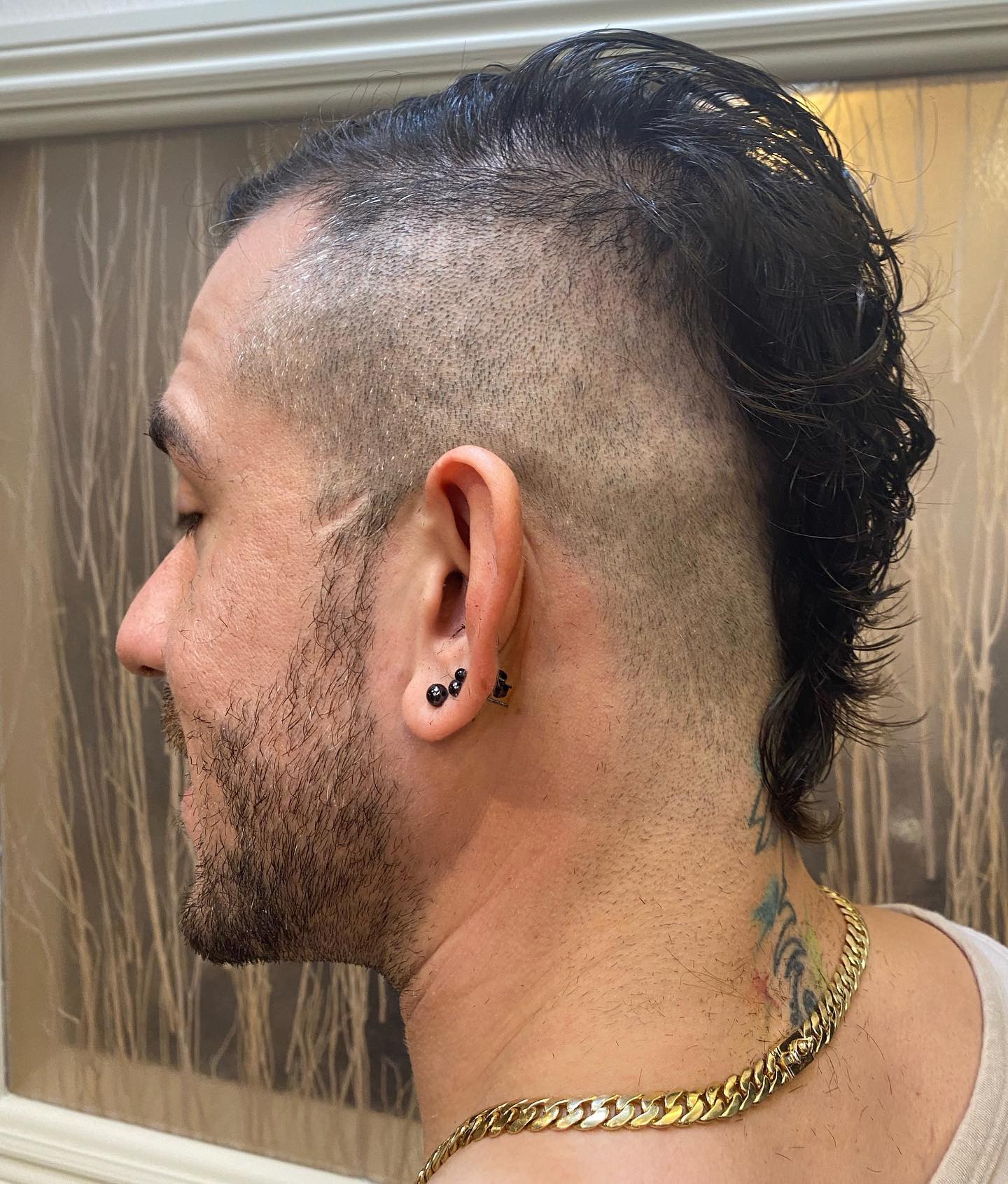 This cool Mohawk hairdo is perfect for guys who have black and thin hair. If your hair is not as voluminous yet you want to define your top – try this out.
2. Blonde Wavy Mohawk Hair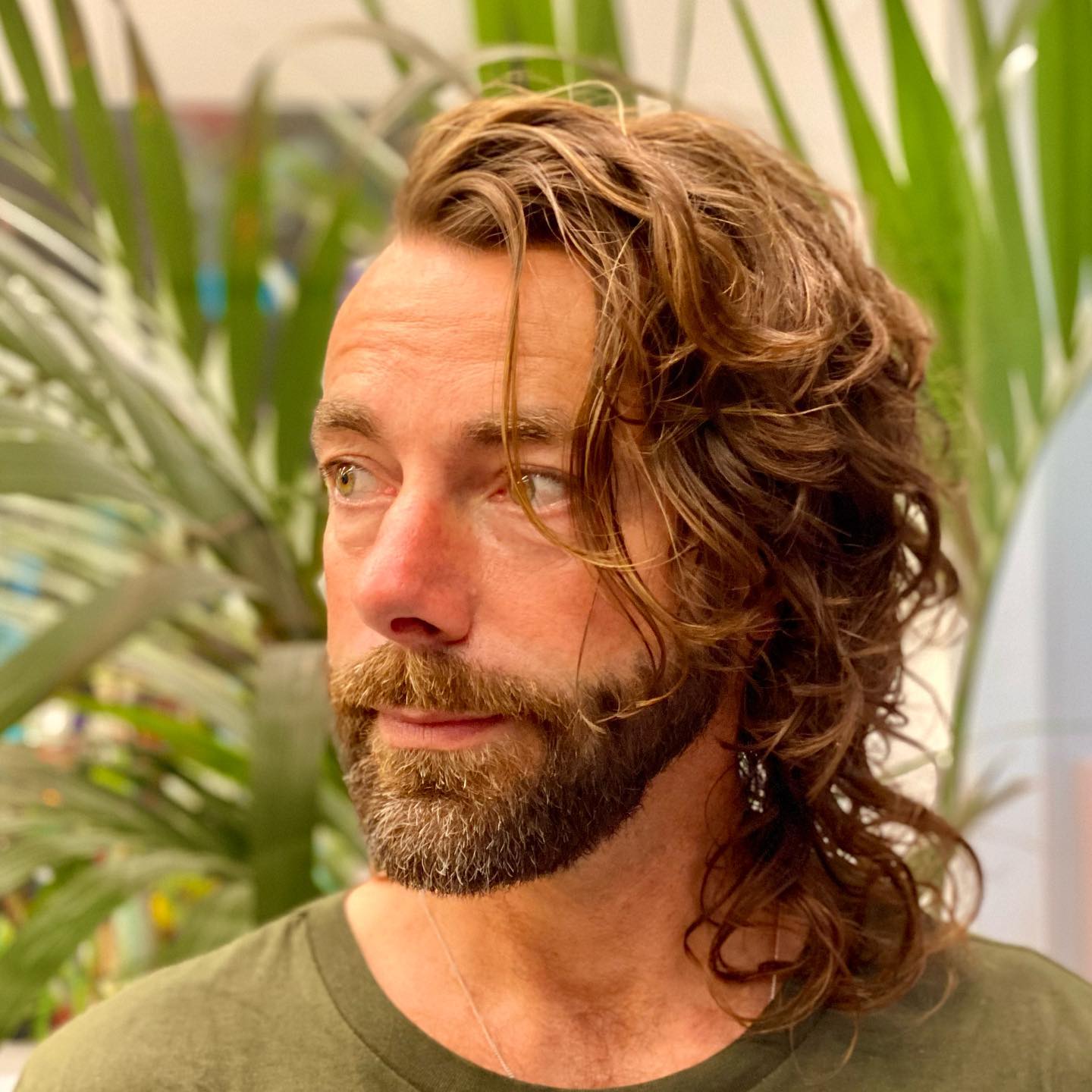 Style your hair on one side of your face and go for this voluminous outcome. If your hair is naturally blonde and curly, this look is going to suit you so well!
3. Edgy Mohawk Hair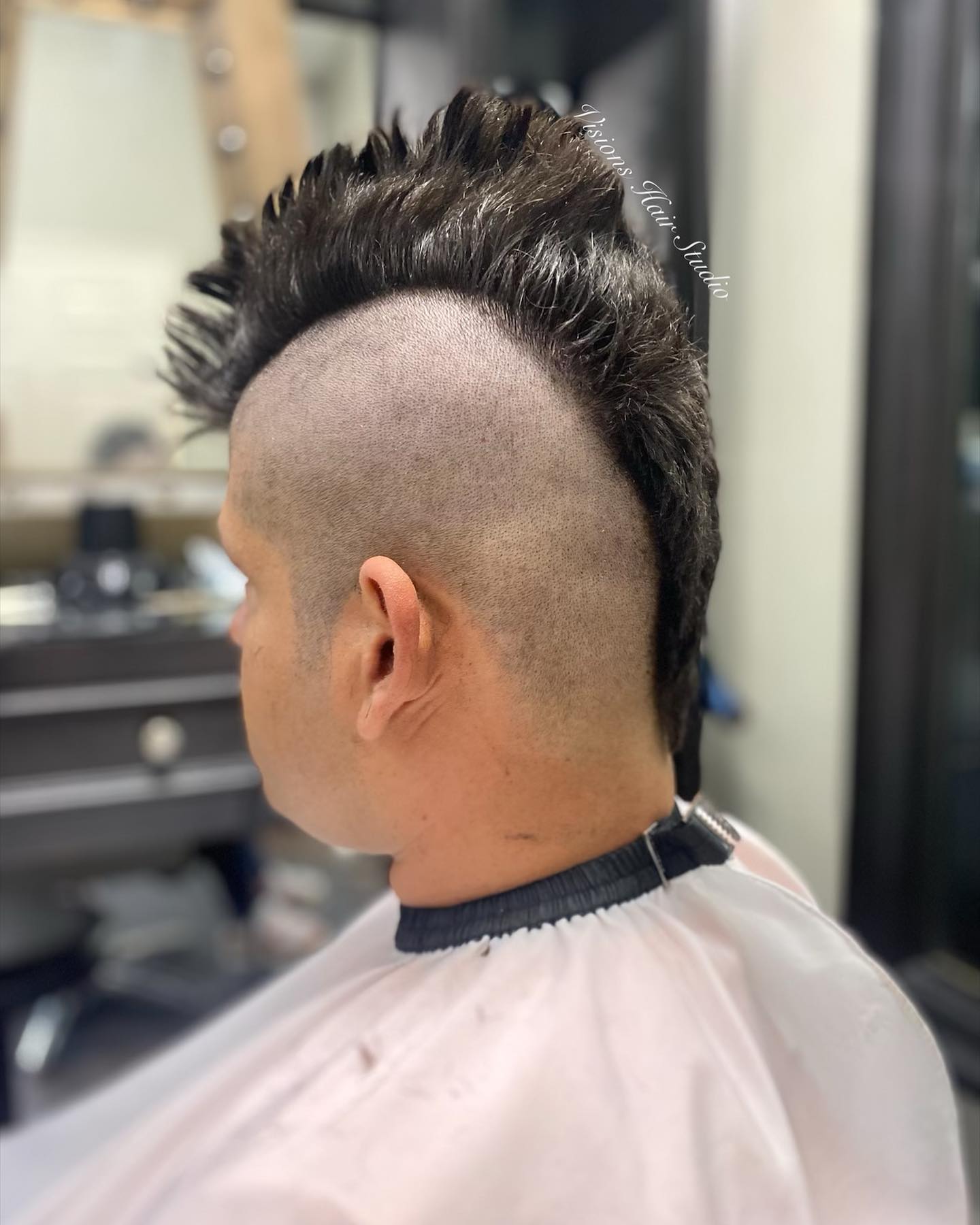 An edgy Mohawk such as this one is for guys who love to try out new hairdos, as well as for guys who are not afraid of drama and attention. Add a ton of hair gel on top to get this exact same voluminous and punk rock edgy outcome.
4. Brown Mohawk Hairstyle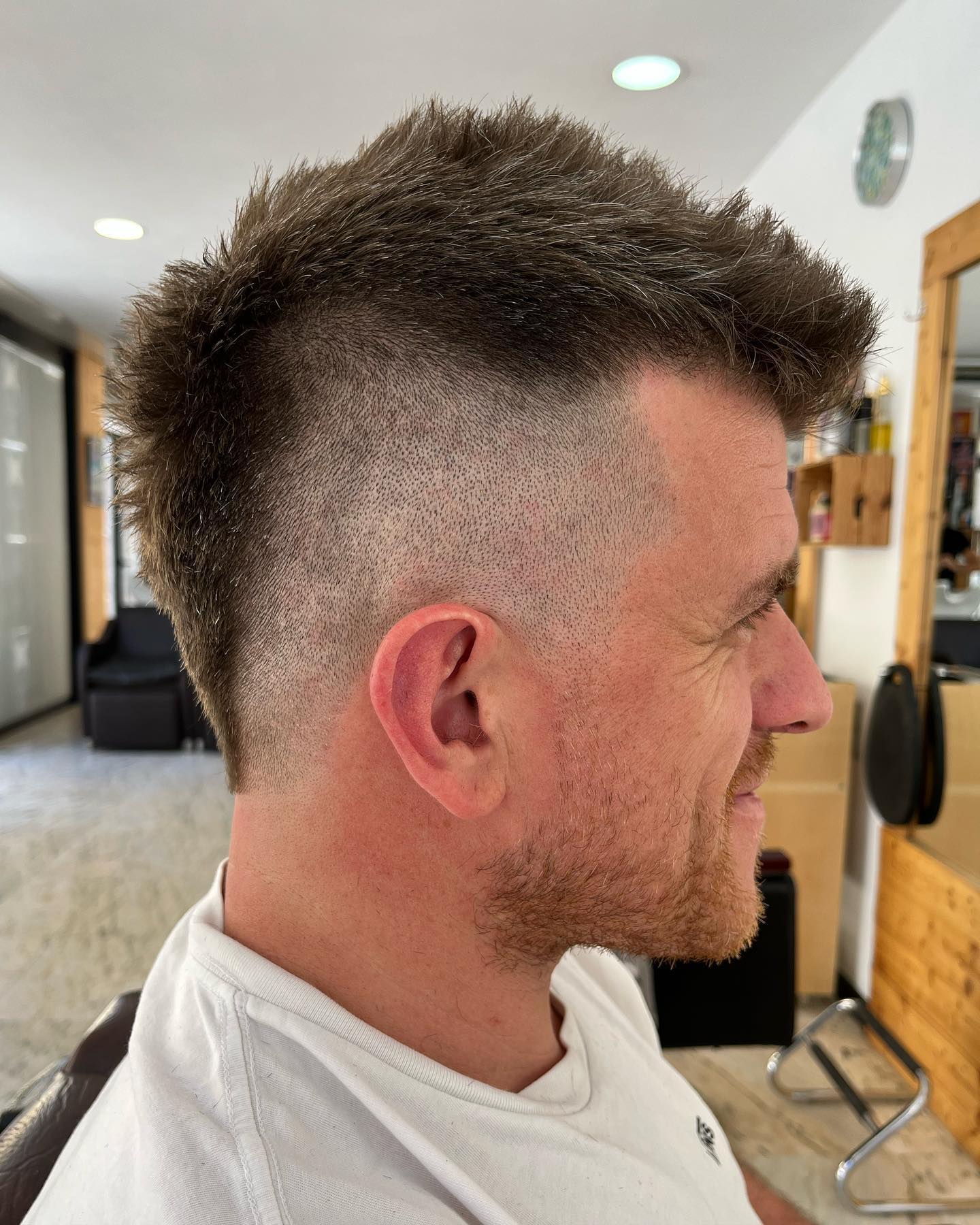 A Mohawk such as this one can be worn on a daily basis and to most events. It is simple and creative, as well as super easy to pull off. Just add a bit of hair gel onto the top and you're going to like the final result.
5. Cool Defined Mohawk Hair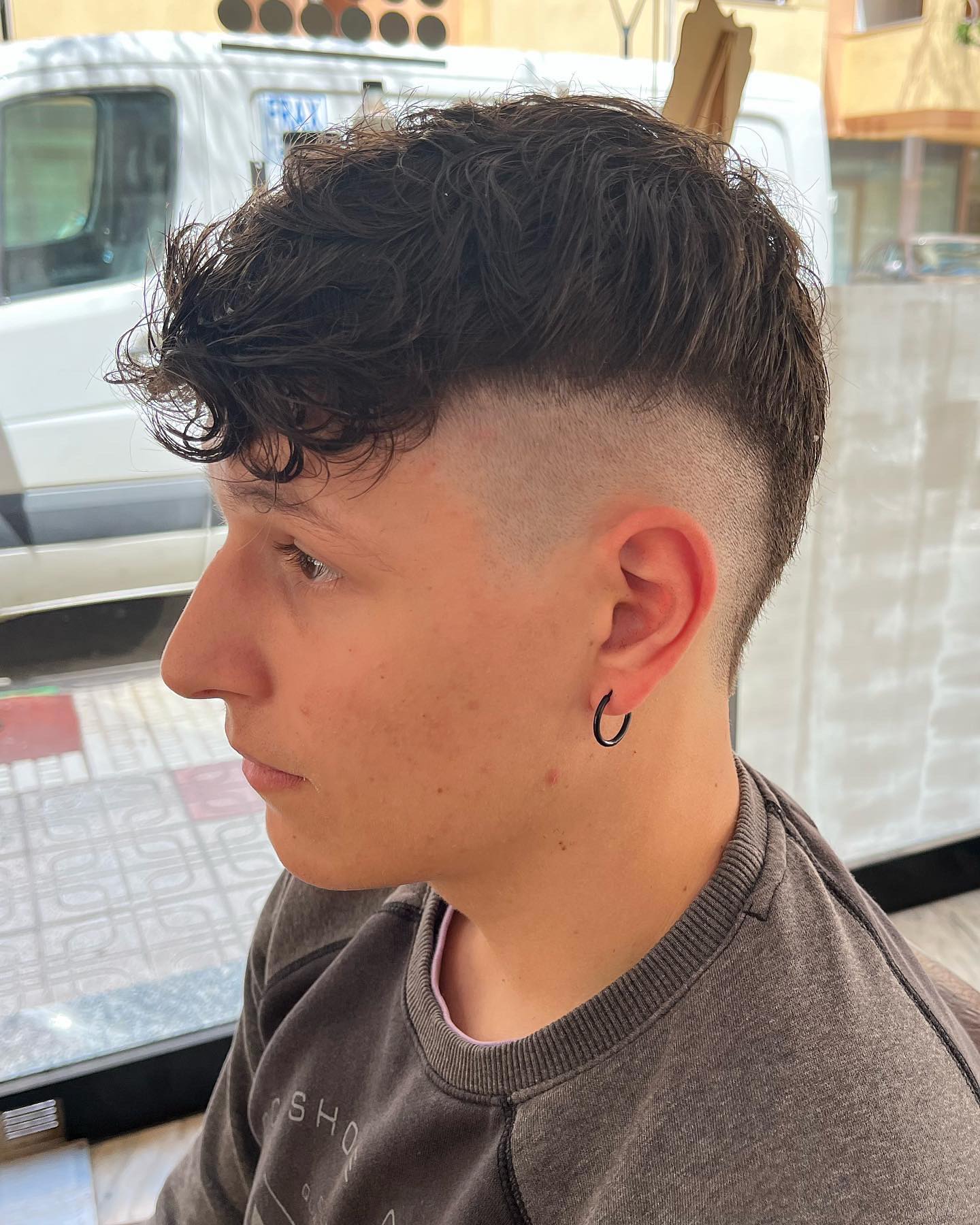 A Mohawk such as this one with shaved edges and defined strands is a look for younger guys who like attention. You're going to look like such a player and you're going to like the design for day-to-day wear.
6. Stylish Punk Mohawk Hair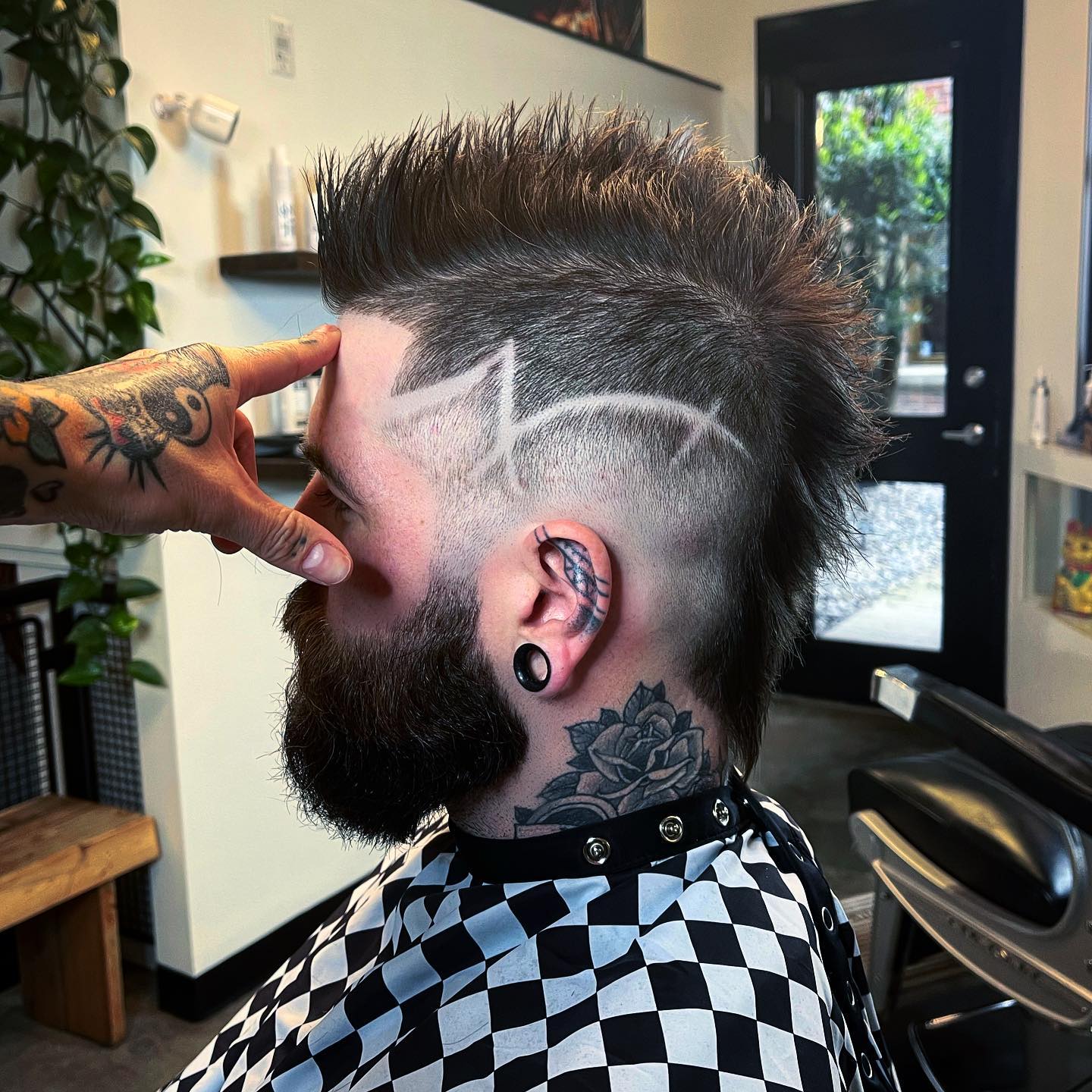 Go for this wild hairdo and look super stylish and edgy. Guys who love their retro side and those who wish to look like true metalheads are going to fancy this hairdo. Add a clean line detail and show off the hairdo everywhere you go.
7. Retro Mohawk Hair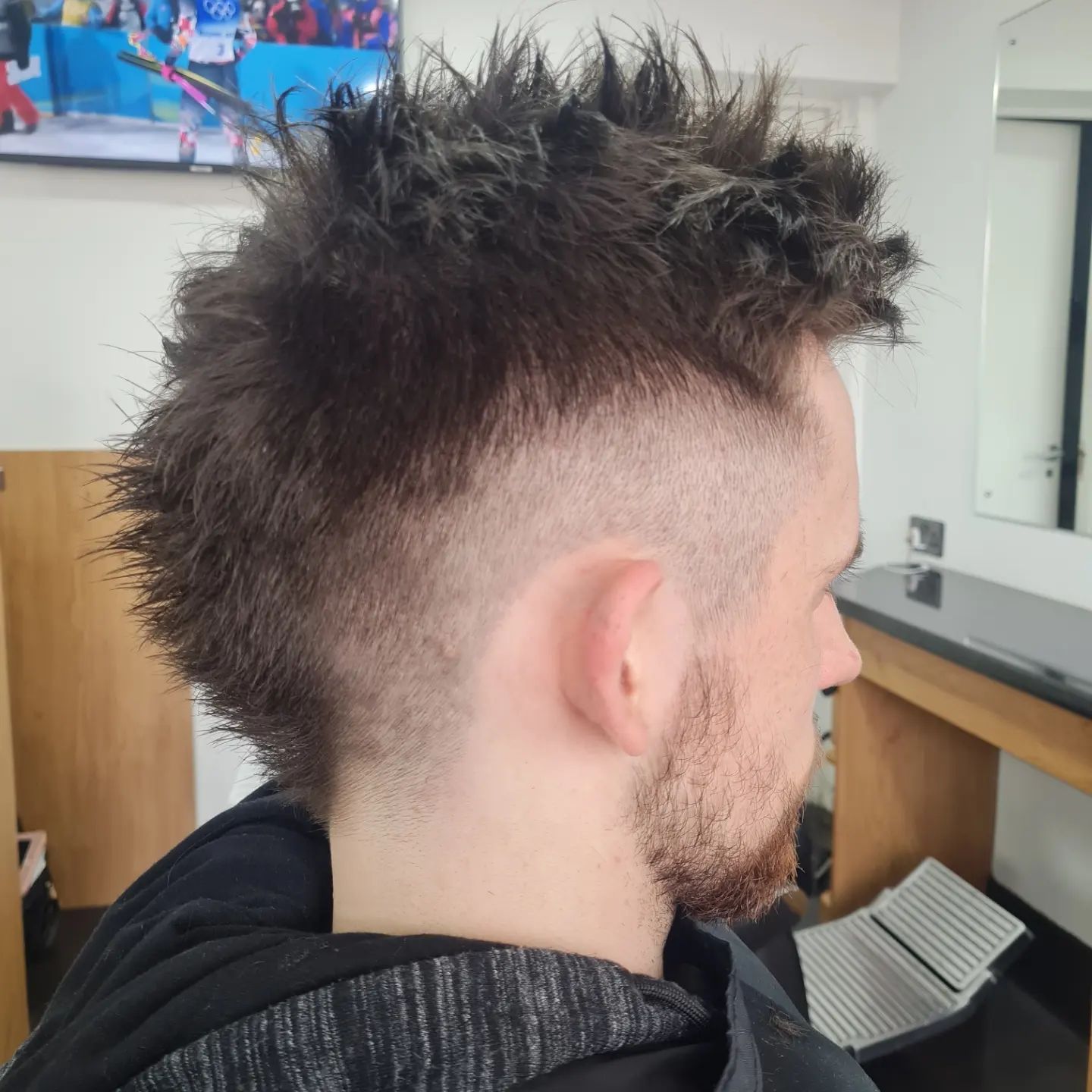 This retro Mohawk hairdo is cool and feisty. You should cut your hair every 3 weeks to maintain this outcome. It is going to look great on most young guys or even those who are in a band, trying to make an impression and a statement!
8. Bright Green Mohawk Hair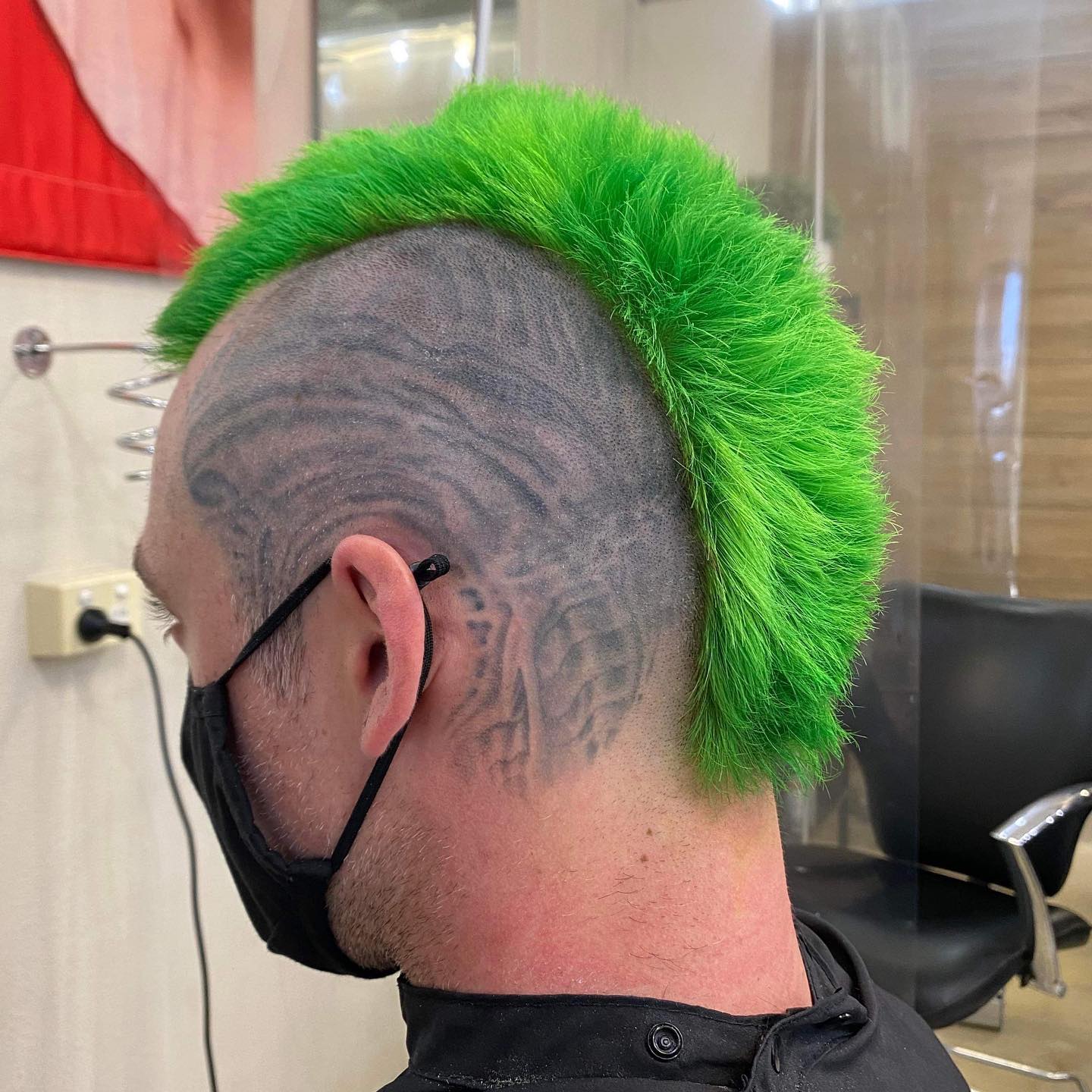 Do you dare to add a bit of color to your hair? If so, this look is for you! Make sure that you book the best hairstylist since this specific shade can be tricky to do and pull off.
9. Pink Lilac Mohawk Hair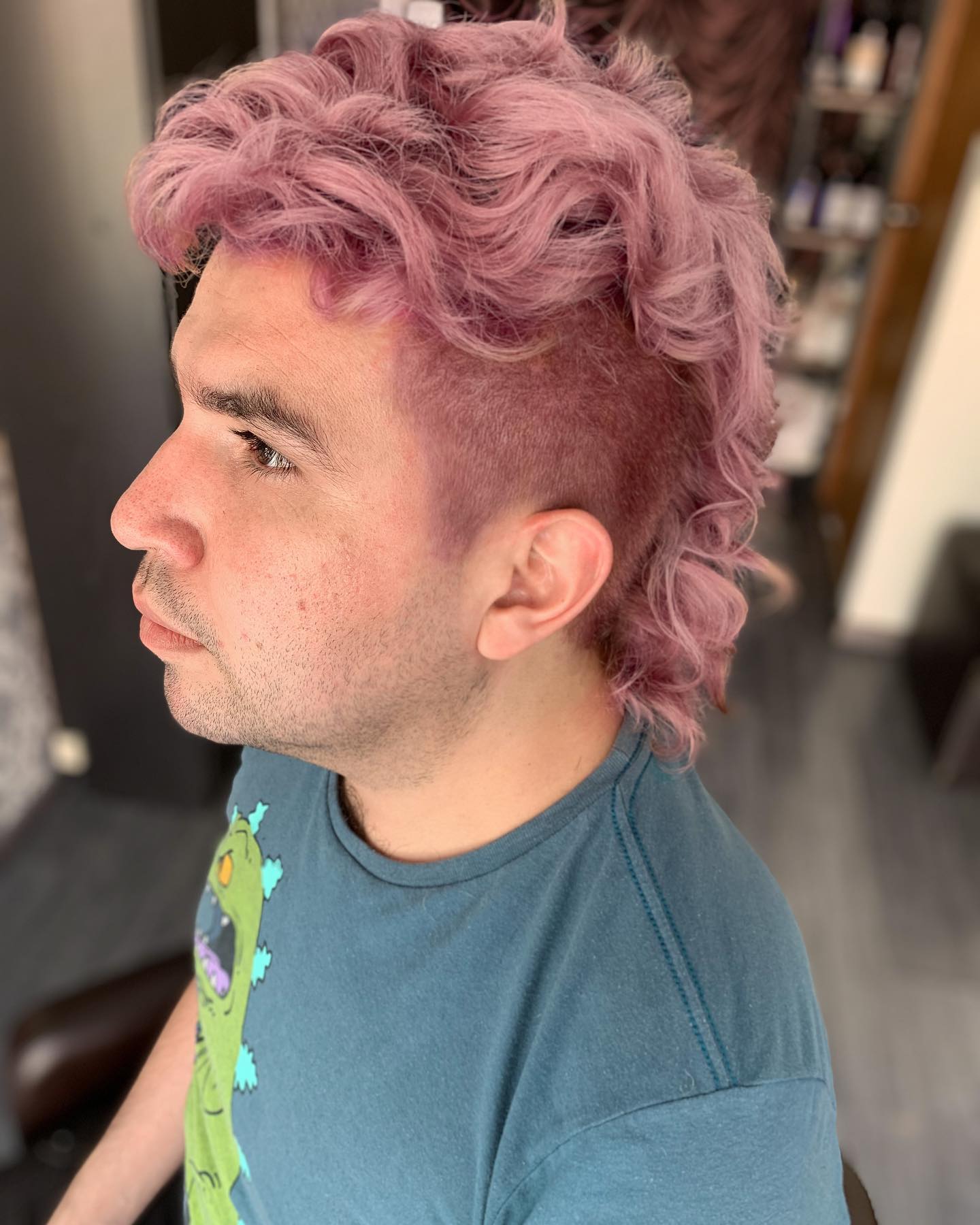 Go for this pink hair dye if you wish to look retro & punk rock! Make sure that you color your hair every 5 weeks to maintain this gorgeous light shade.
10. Fun Rock Mohawk Hair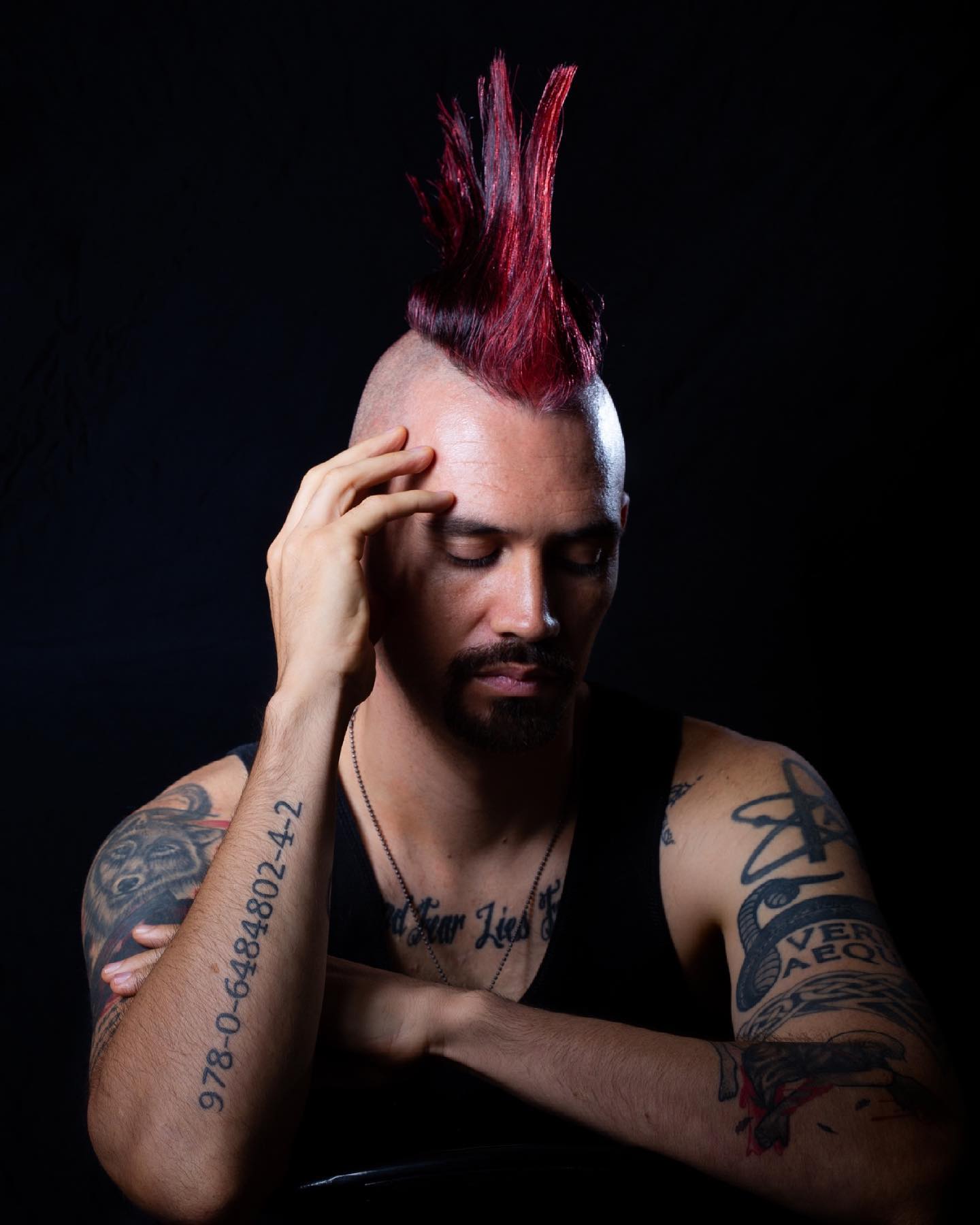 A super dramatic mohawk hairdo such as this one is a masterpiece. Make sure that you have months to spare to grow your hair to this extreme length.
11. Icy Grey Mohawk Hair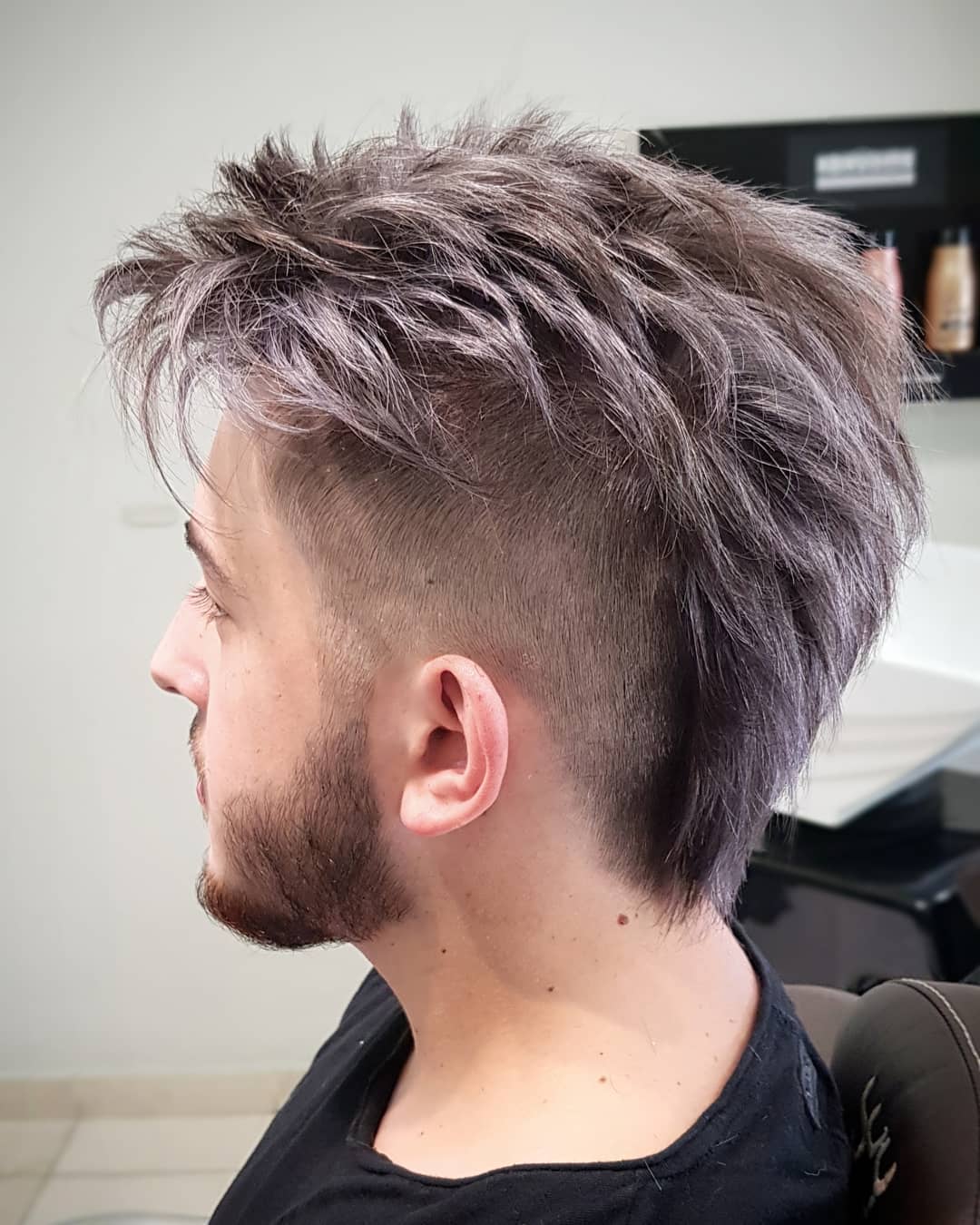 Icy grey mohawk hairdo such as this one is a popular look for the fall season. Guys who are in their twenties are going to adore this stylish look.
12. Punk Rock Green Mohawk Hair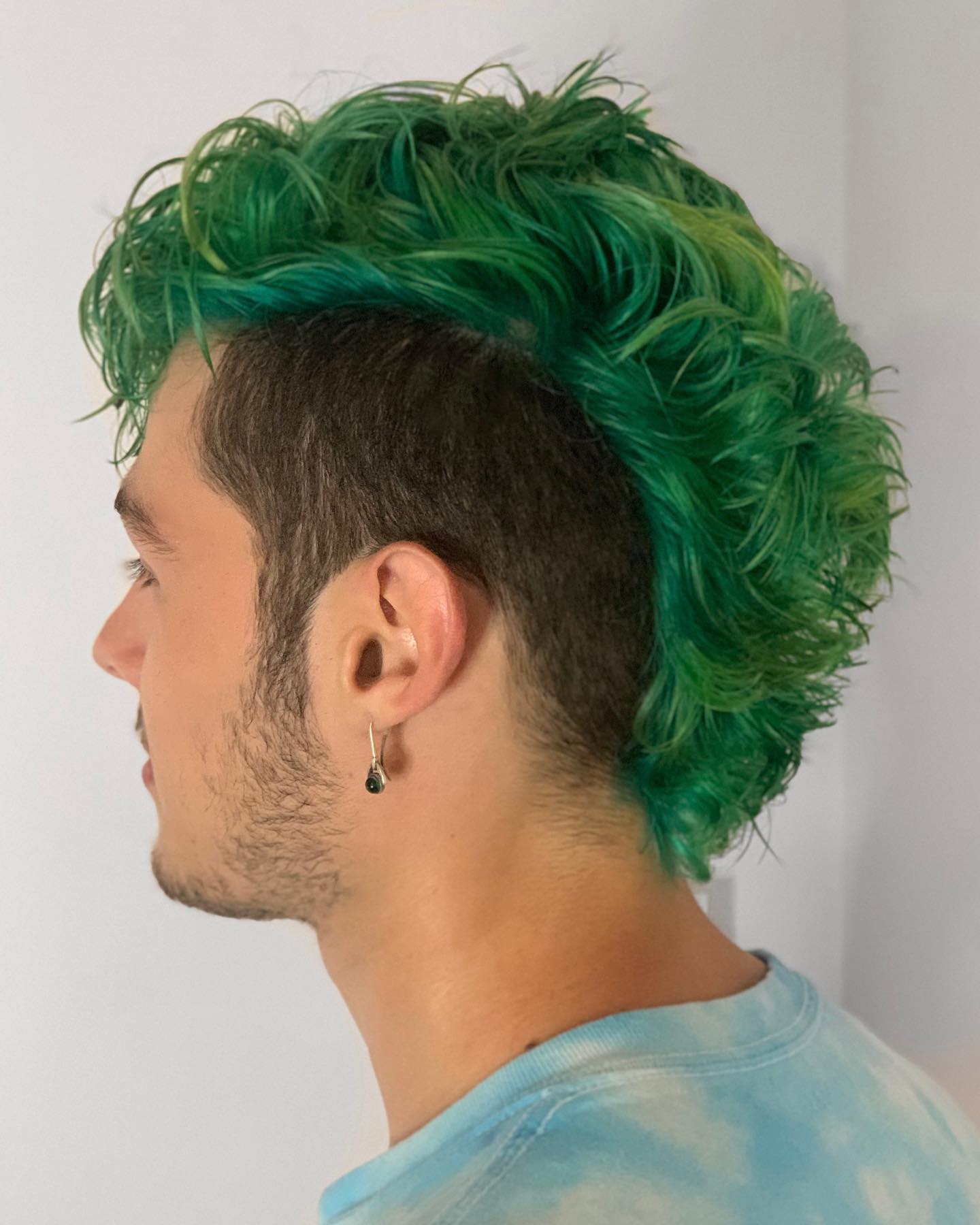 Shave your sides off to get this mohawk look. Color the top in bright green dye to attract even more looks and attention.
Faux Hawk: What Is It?
A faux hawk is a unique blend of a mohawk and a spiked hairdo. Its main characteristic is a central ridge of upright hair with shaved sides, but with a hawk-like center portion.
1. Faux Hawk Thick Hair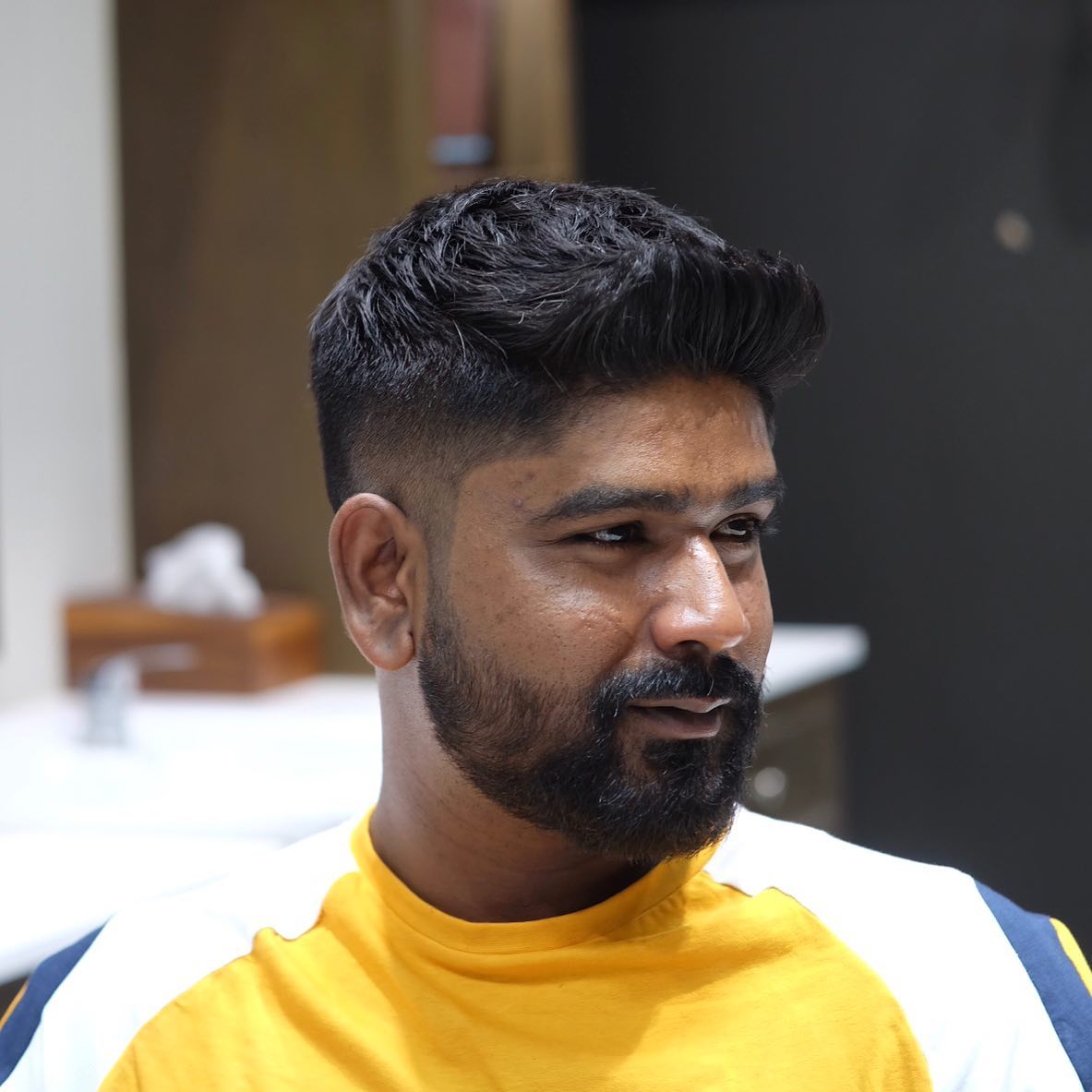 If your hair is thick and voluminous, as well as super healthy – try to pull this off! Combine the hairdo with a bushy beard to get this gorgeous duo.
2. Black Faux Hawk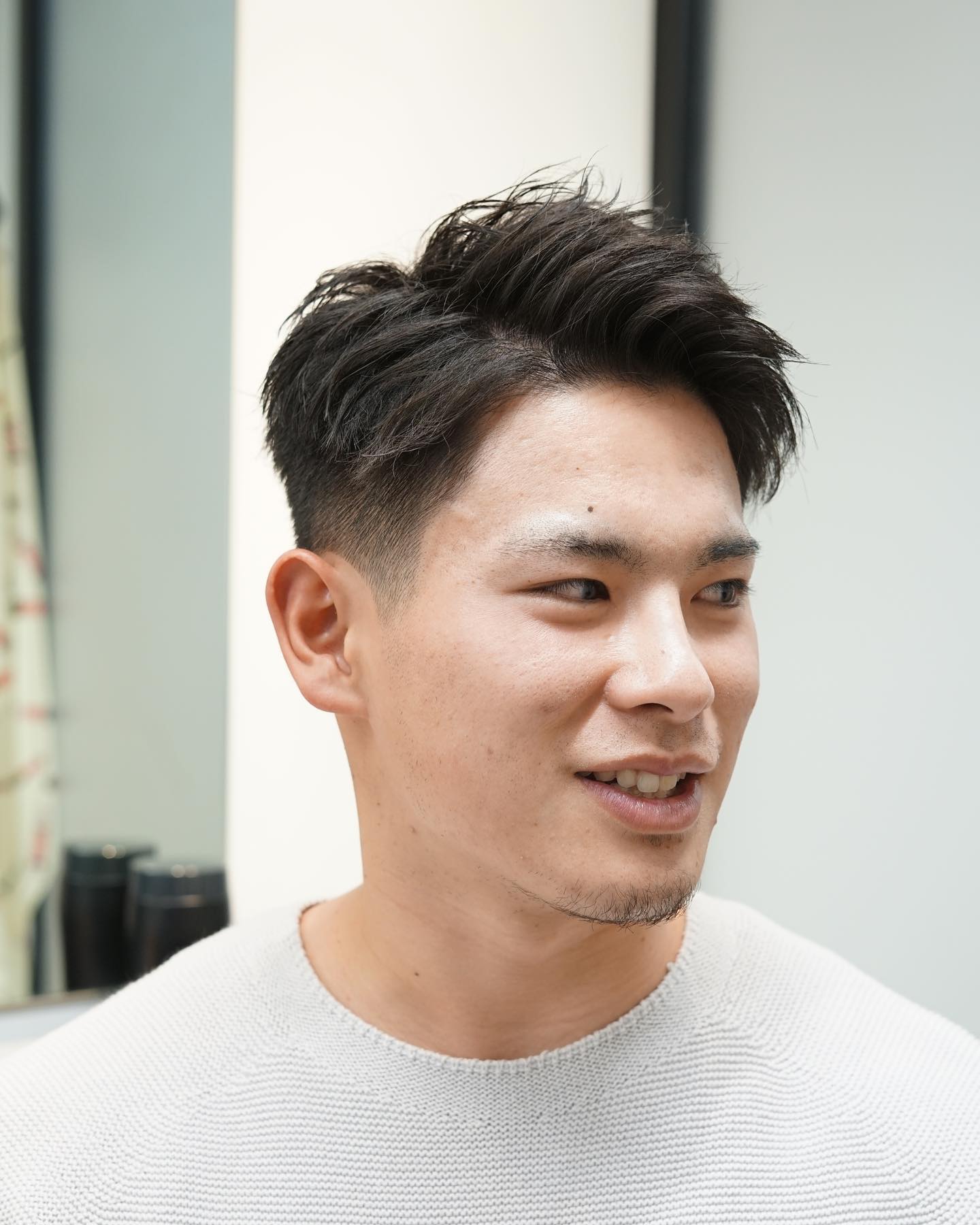 Go for this faux hawk with a side-swept moment and no facial hair. Guys who want to appear young, clean, and stylish – this is for you!
3. Cool Faux Hawk Hairstyle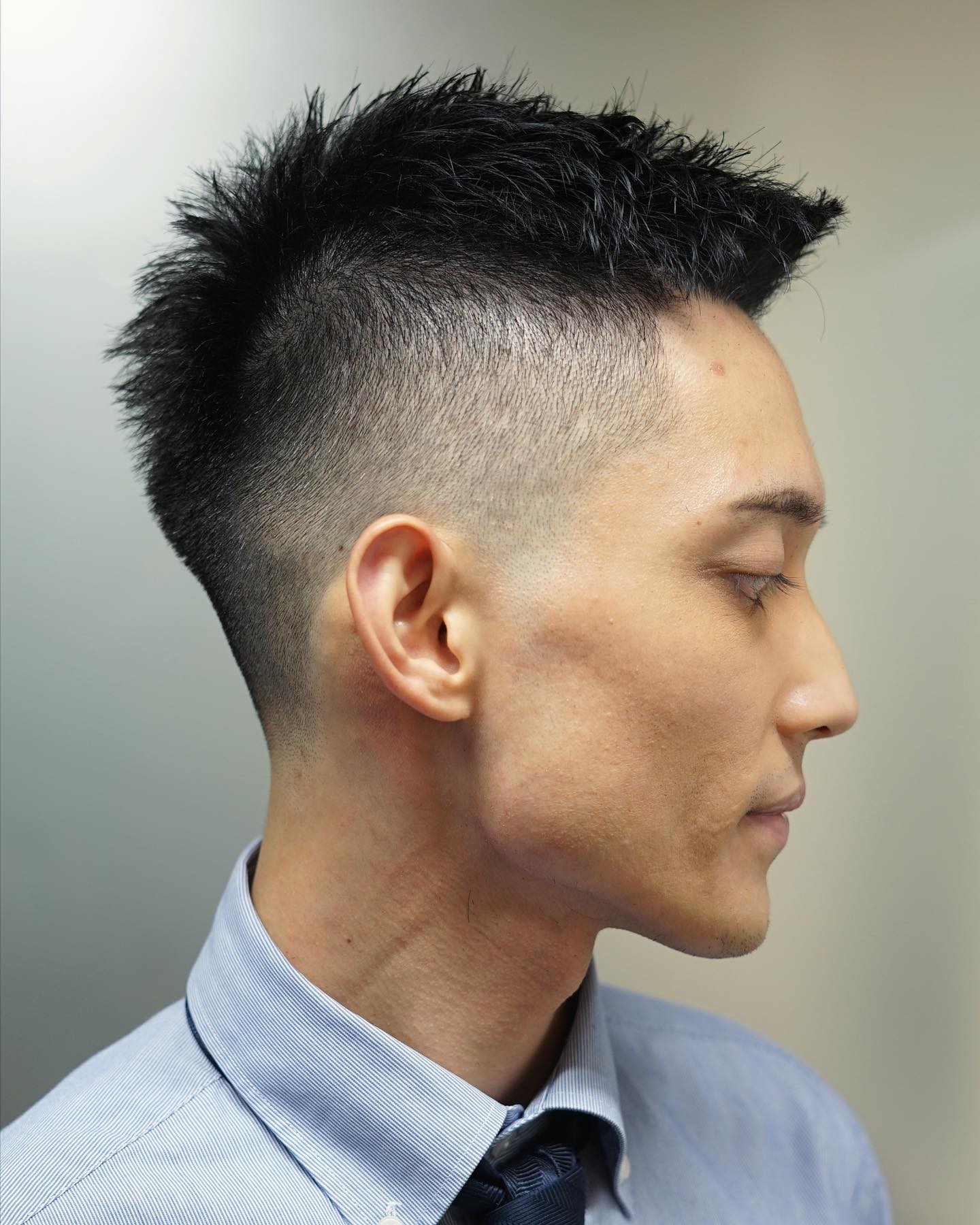 Try this faux hawk with a defined top and make sure that you apply a ton of hair gel on top to set it in place. You can go for any hair gel you like, as long as it is matte.
4. Brown Faux Hawk Hair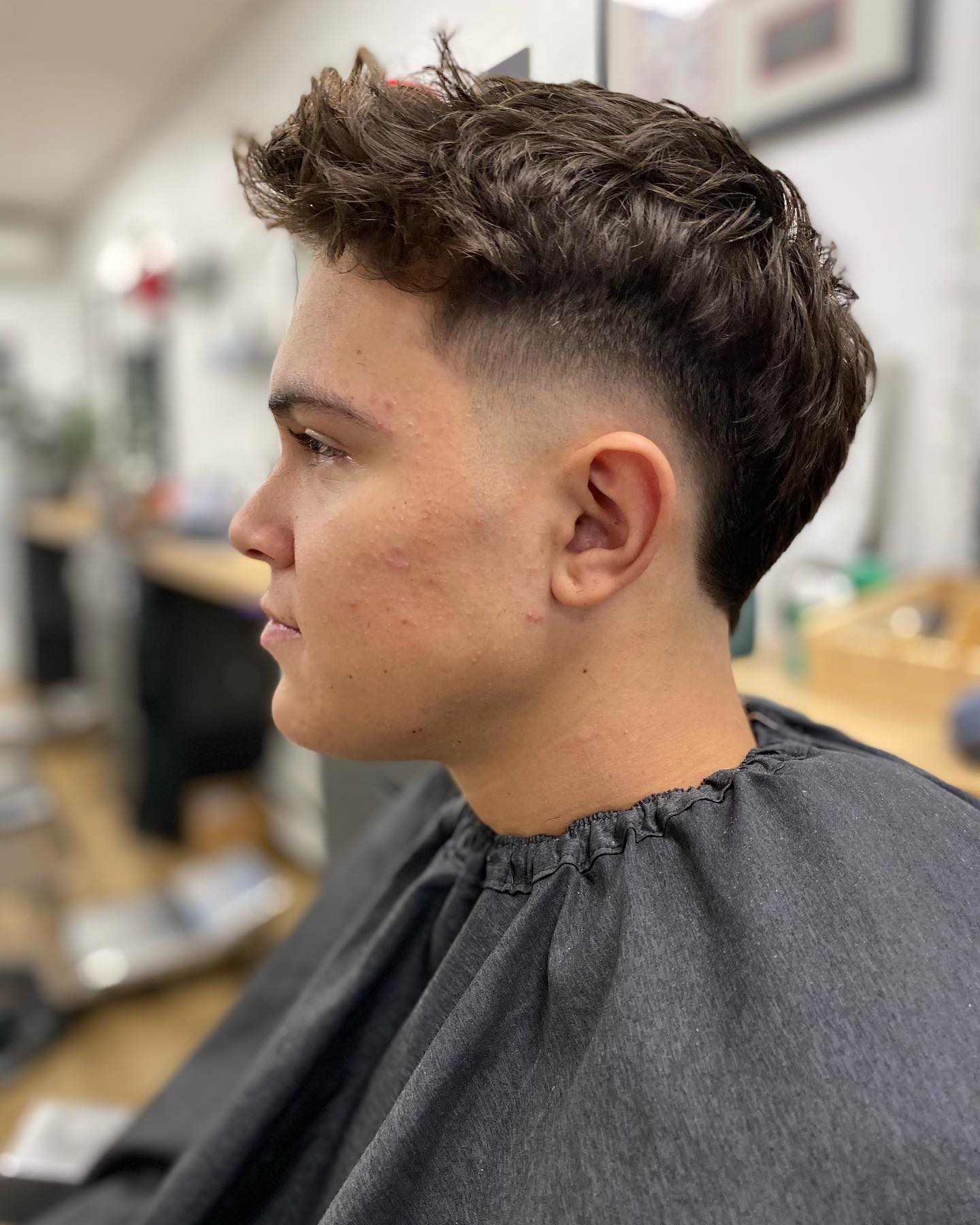 Natural brown or light brown hairdo can look good and healthy, especially when combined with a faux hawk style. Add a bit of pomade on top to set it in place.
5. Voluminous Faux Hawk Hair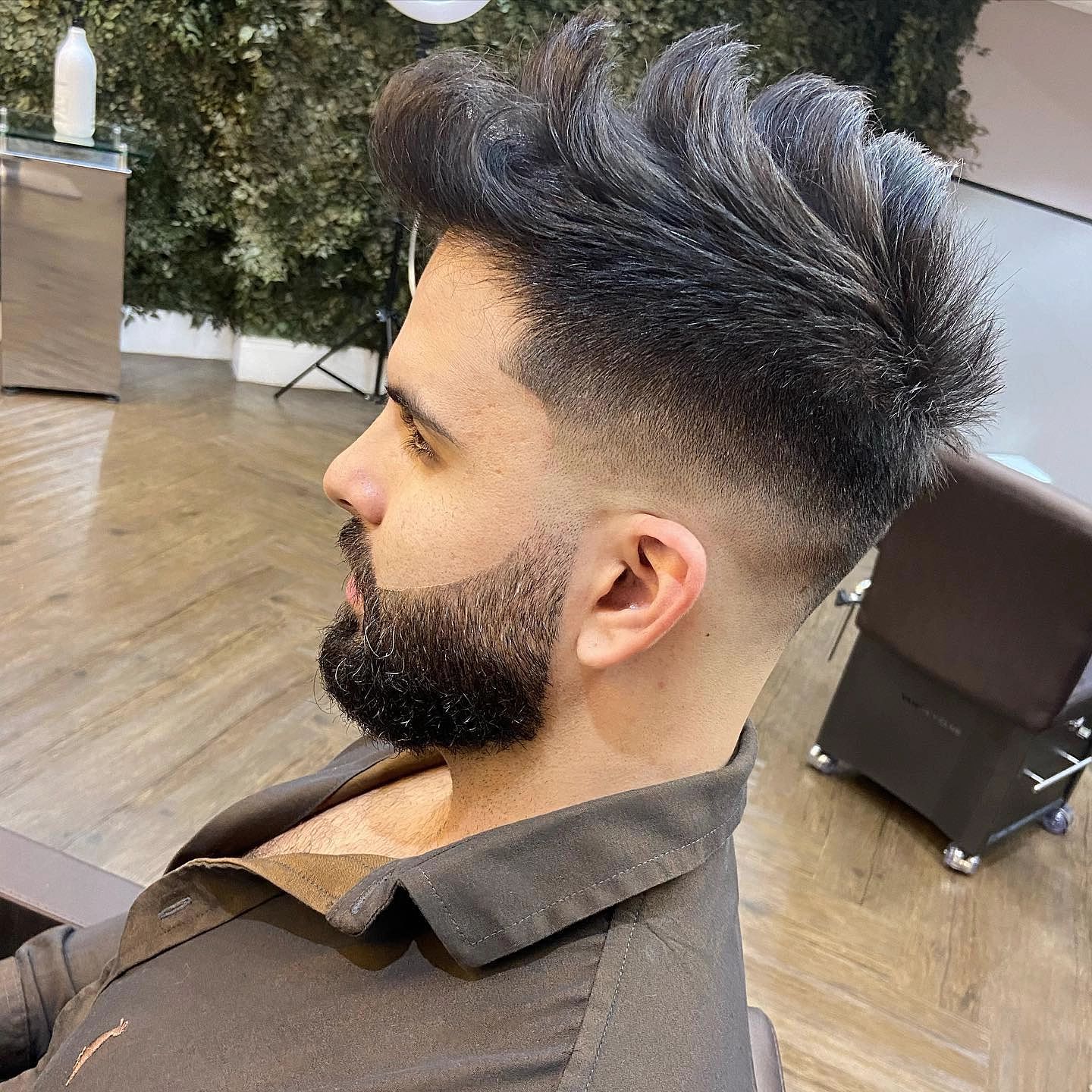 Do you want to attract a lot of attention? If so, this faux hawk is for you! Make sure that you let it grow out for 2-3 months before you fully commit to this design.
6. Grey Faux Hawk Hair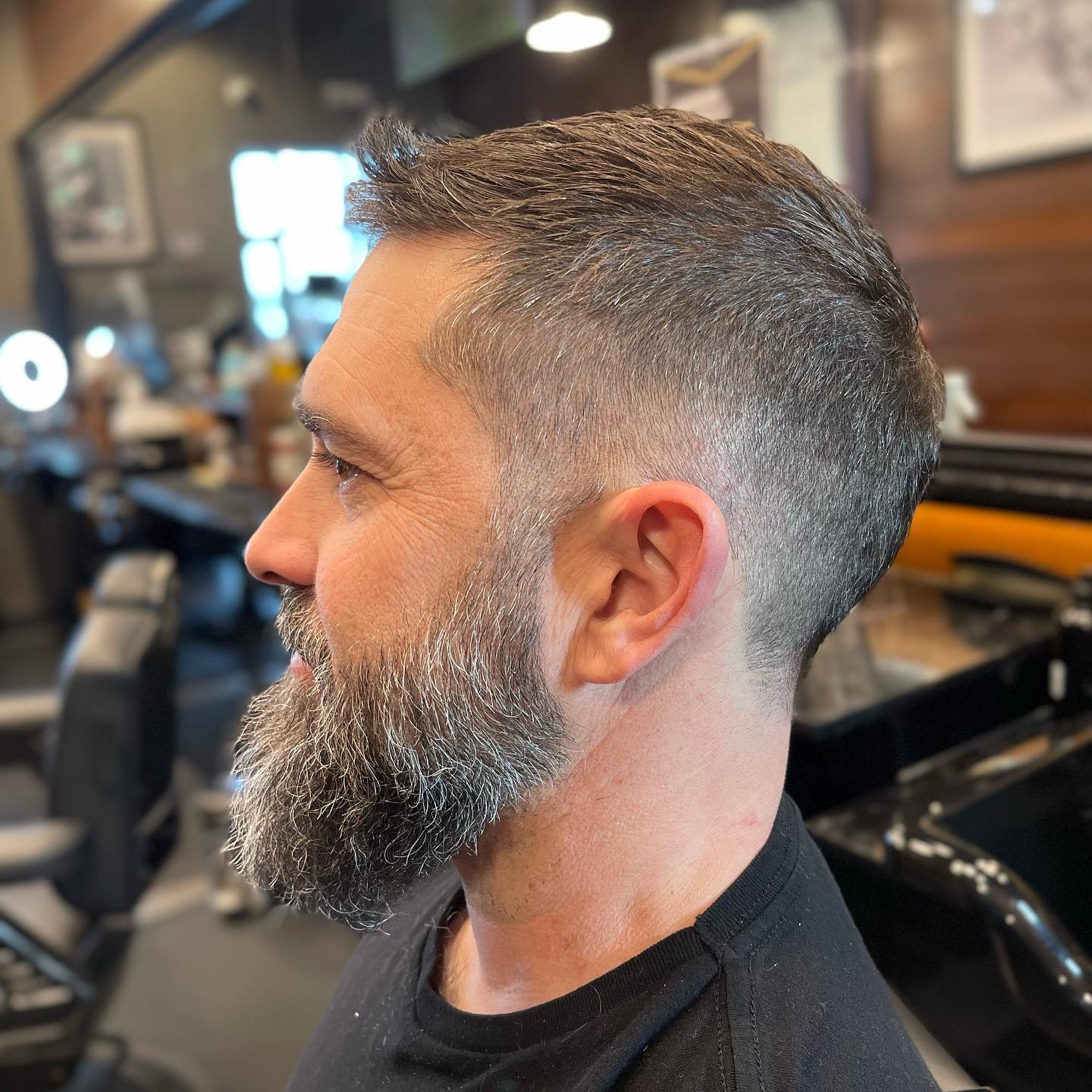 This short faux hawk hairdo just goes to show you that even men with natural grey hair can rock this look! If you are a fan of simplicity – this is for you.
7. Fun Curly Faux Hawk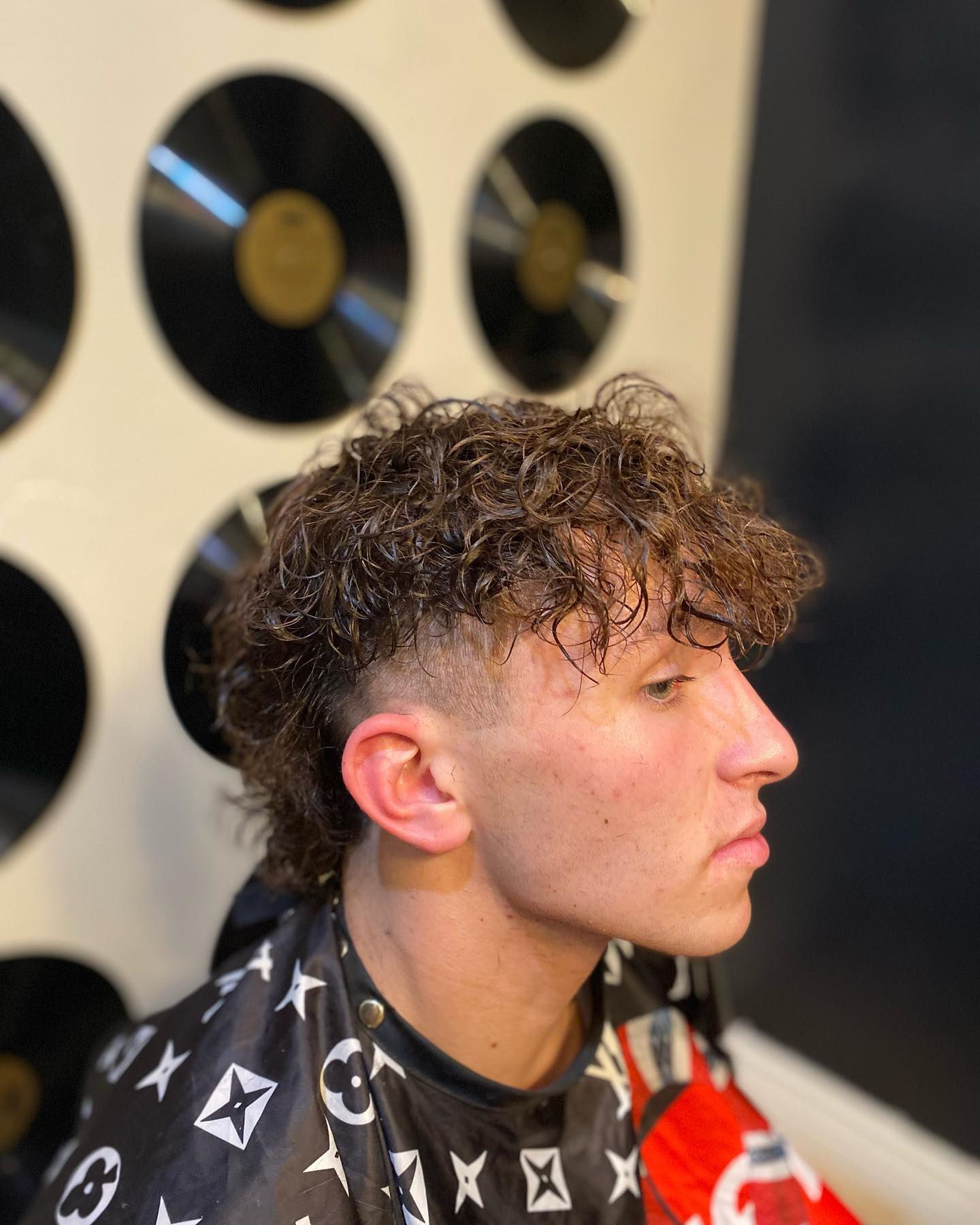 A curly faux hawk is a must-do for the summertime period! Show your curls off and rock this design with full confidence. Set the locks in place with your favorite curling product for the best results.
8. Simple Faux Hawk Hair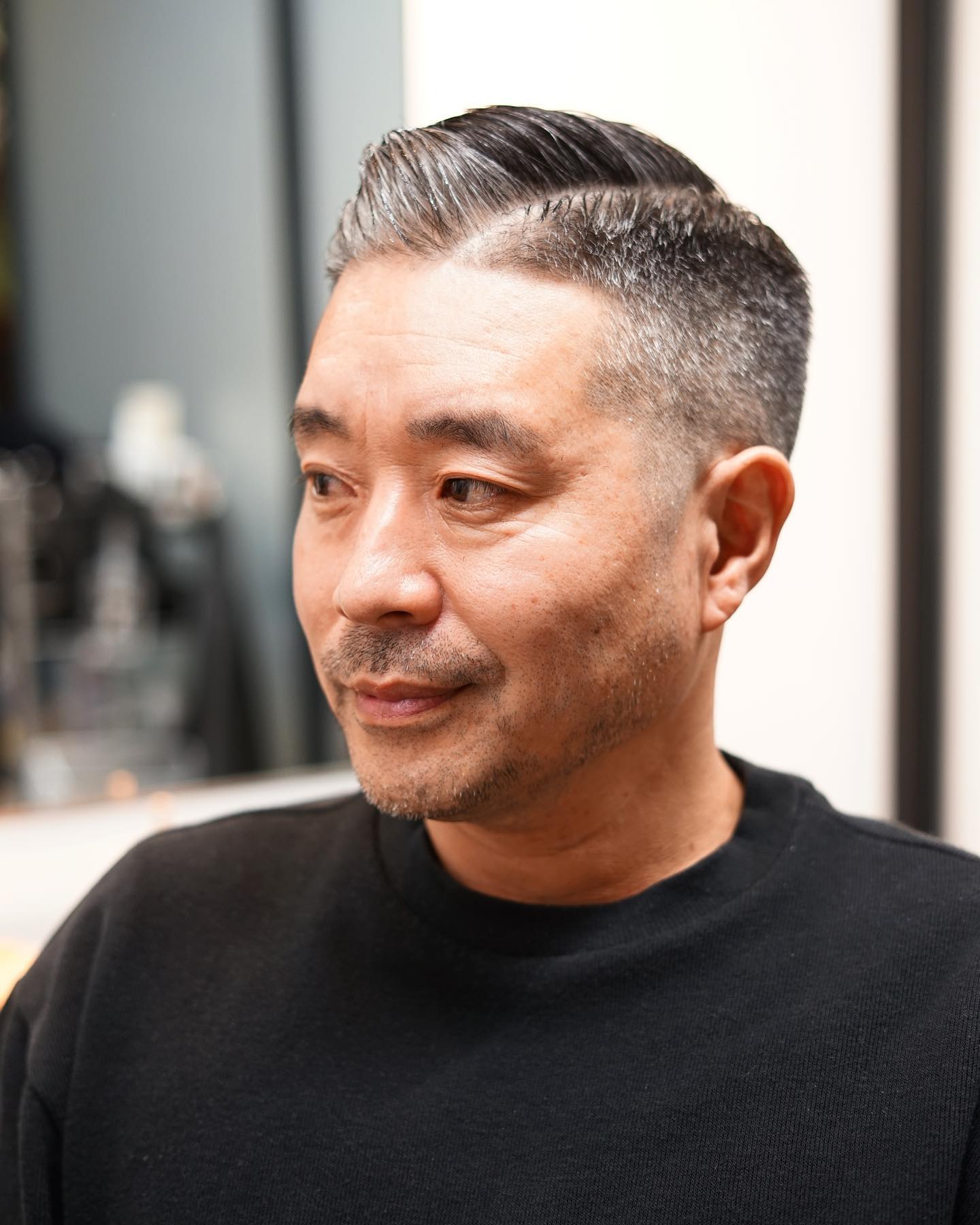 If you have naturally grey hair you can still give it a go with a faux hawk look. Go for a middle parting to make it look a bit more seamless, natural & catered to your age.
9. High Updo Faux Hawk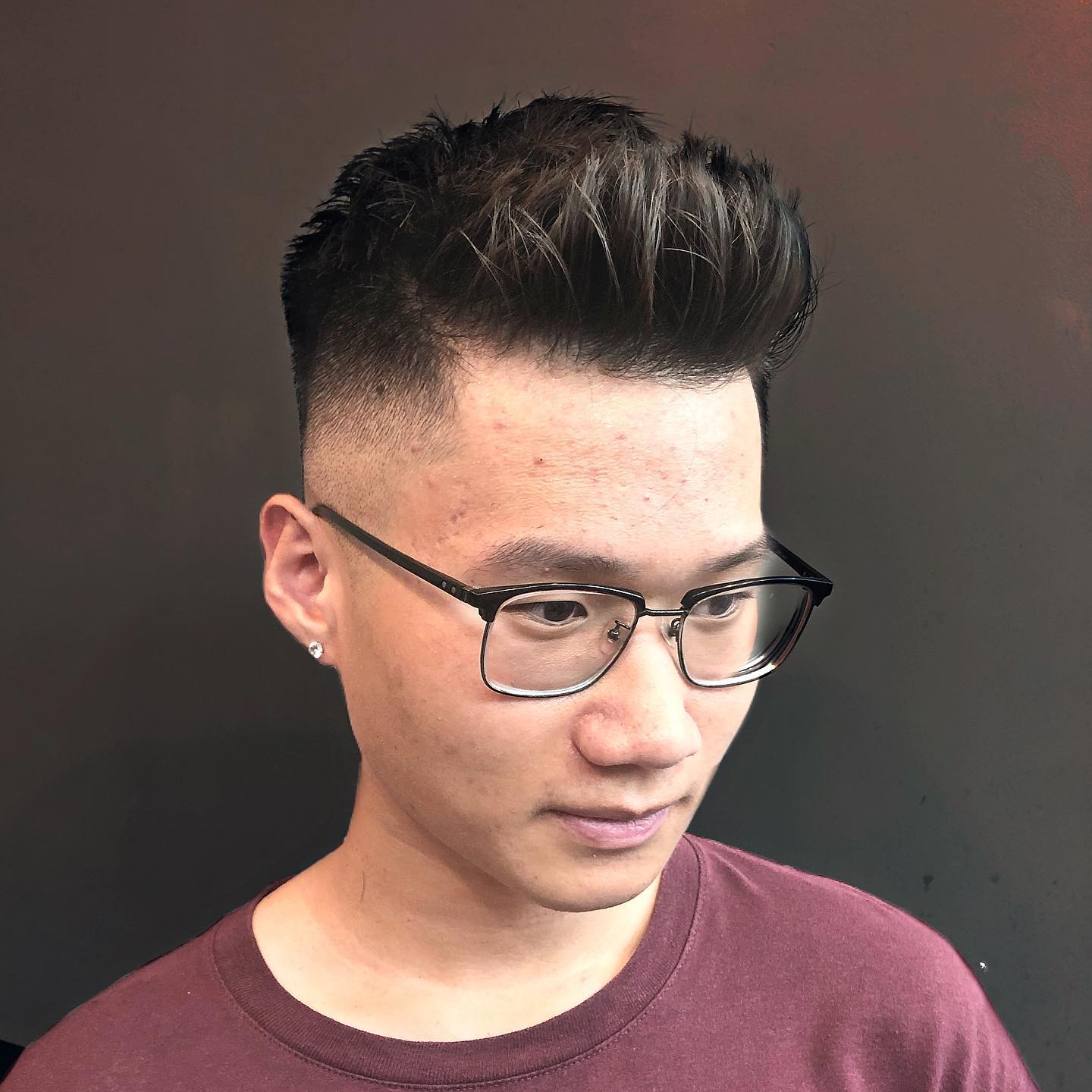 A high updo faux hawk such as this one is going to look the best on teen guys. If you love to follow trends and you're all about stylish hairdos – this is for you.
10. Modern Faux Hawk Hair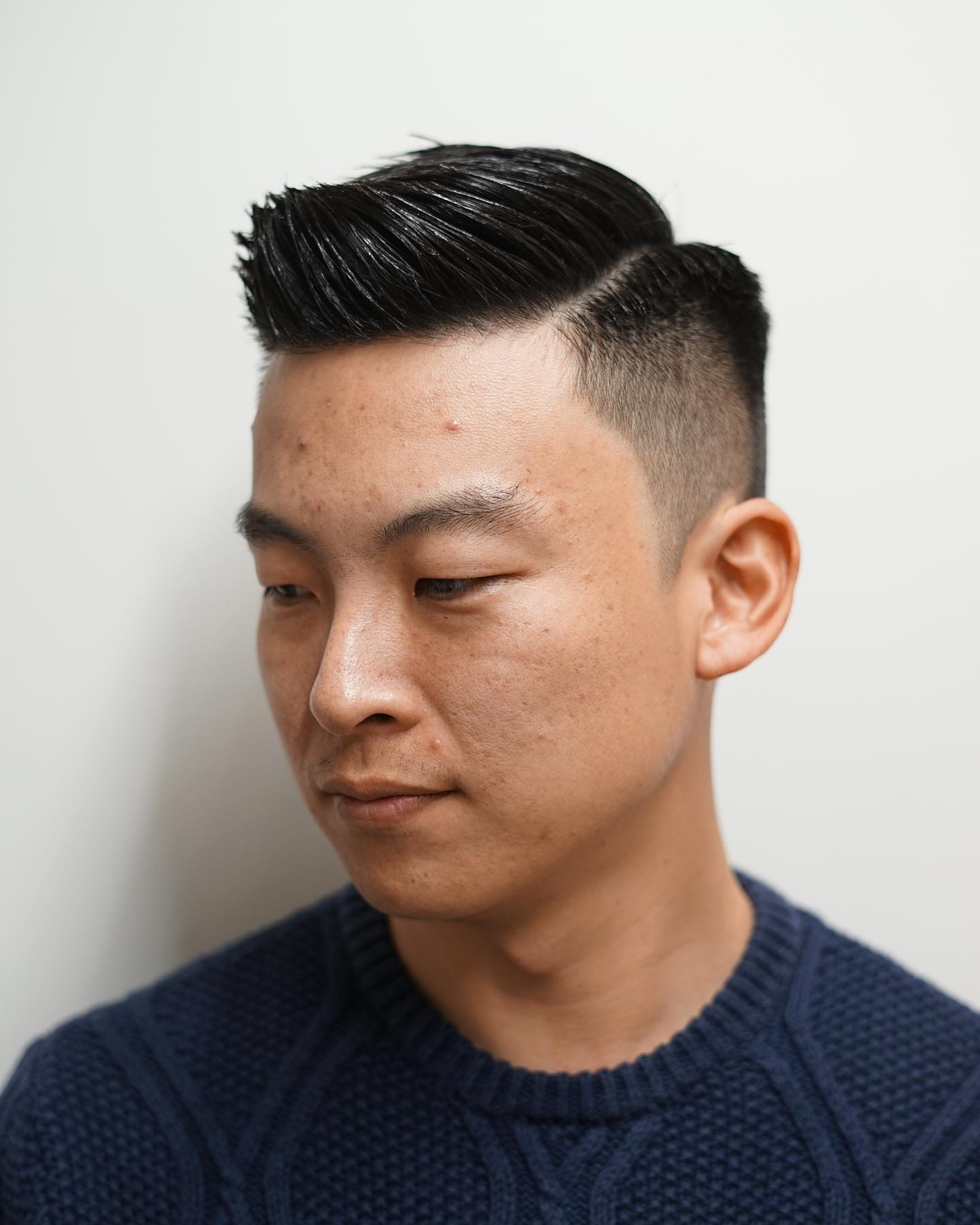 You can look modern & sleek with your new faux hawk. Go for a clean shaved beard look and enjoy this style for the office. Age-wise, guys who are in their 30s might appreciate it the most.
11. Faux Hawk Hair With A Fade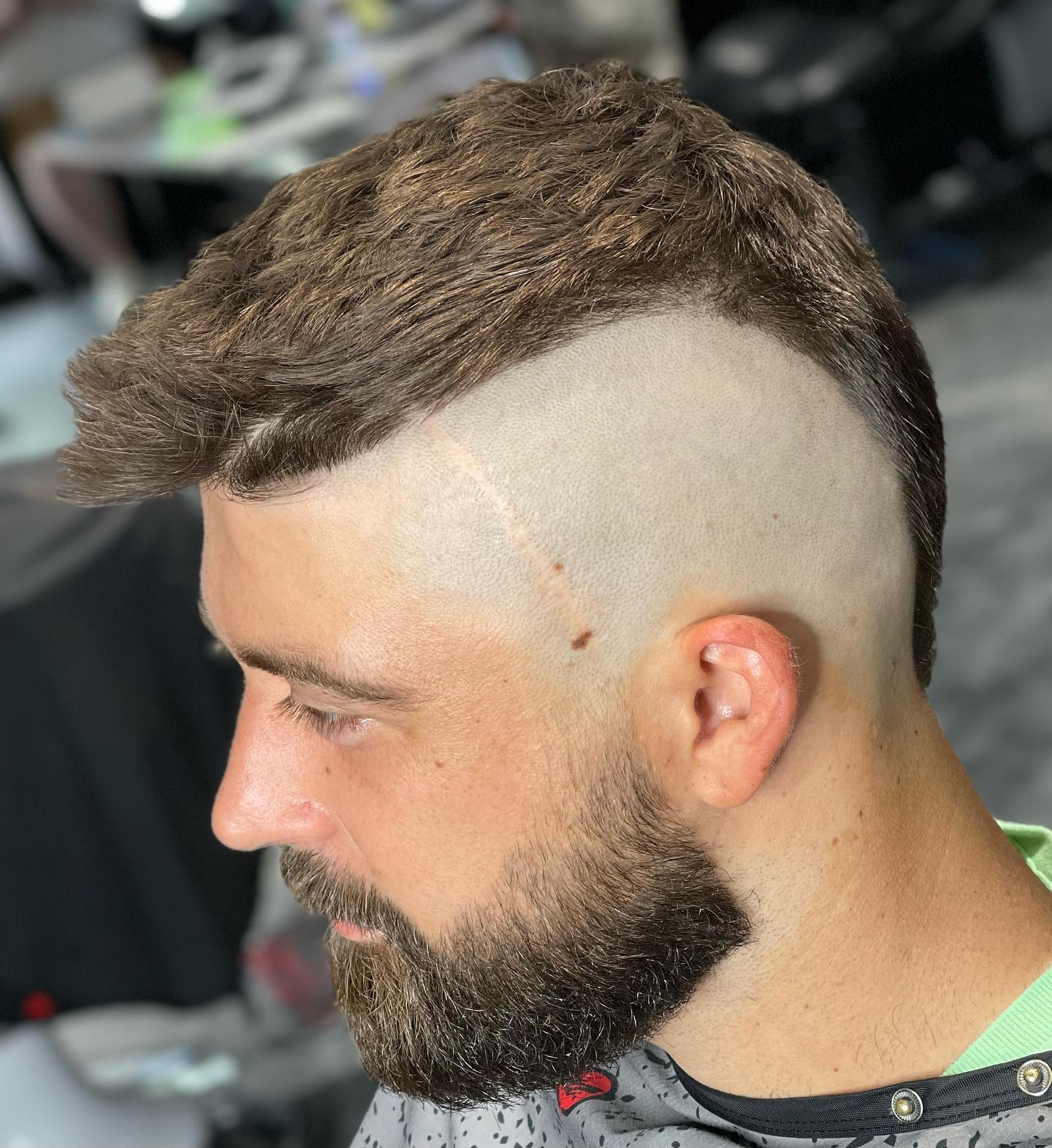 Lastly, you can combine your faux hawk with your fade detail. Women tend to go crazy for this look on most men, so why wouldn't you want to give it a go?
Book Your Appointment
So, are you ready for something new and trendy? If so, which one look is it going to be in 2023?! Let us know if you're a fan of the Mohawks or faux hawks. We can't wait to see something new on you.