Have you ever heard of the pageboy haircut look? It is an unusual name, but we can bet that you have spotted this look before on some of your friends. If you want to know more about this style and you want to know how to do the look, you're interested in exploring some new options and you want to be inspired, keep on reading. Here are some gorgeous looks!
What Is A Pageboy Haircut?
The pageboy haircut is a modern look nowadays, but it was an oldie and a retro look years ago. In fact, it originates from the early 60s. The name was chosen because it was believed that medieval men loved this look. It is characterized by layered hair above the ear and some stylish bangs.
Who Should Go For A Pageboy Hairdo?
Women who want to try out something new will also like this look. It is a shorter hairstyle, often primarily shaped into a bob. It is cut around the middle face portion and has side-swept bangs. Mostly, it is worn by those who want something low-key and low-maintenance.
How Much Will You Pay For This Look?
Your hairstylist won't push the price point on this look. It is like a regular haircut with some subtle twists to it. Expect to pay around $50 for a haircut, hair wash, and blow-drying, as well as styling per your preference.
22 Pageboy Haircut Ideas
1. Dark Brown Pageboy Hair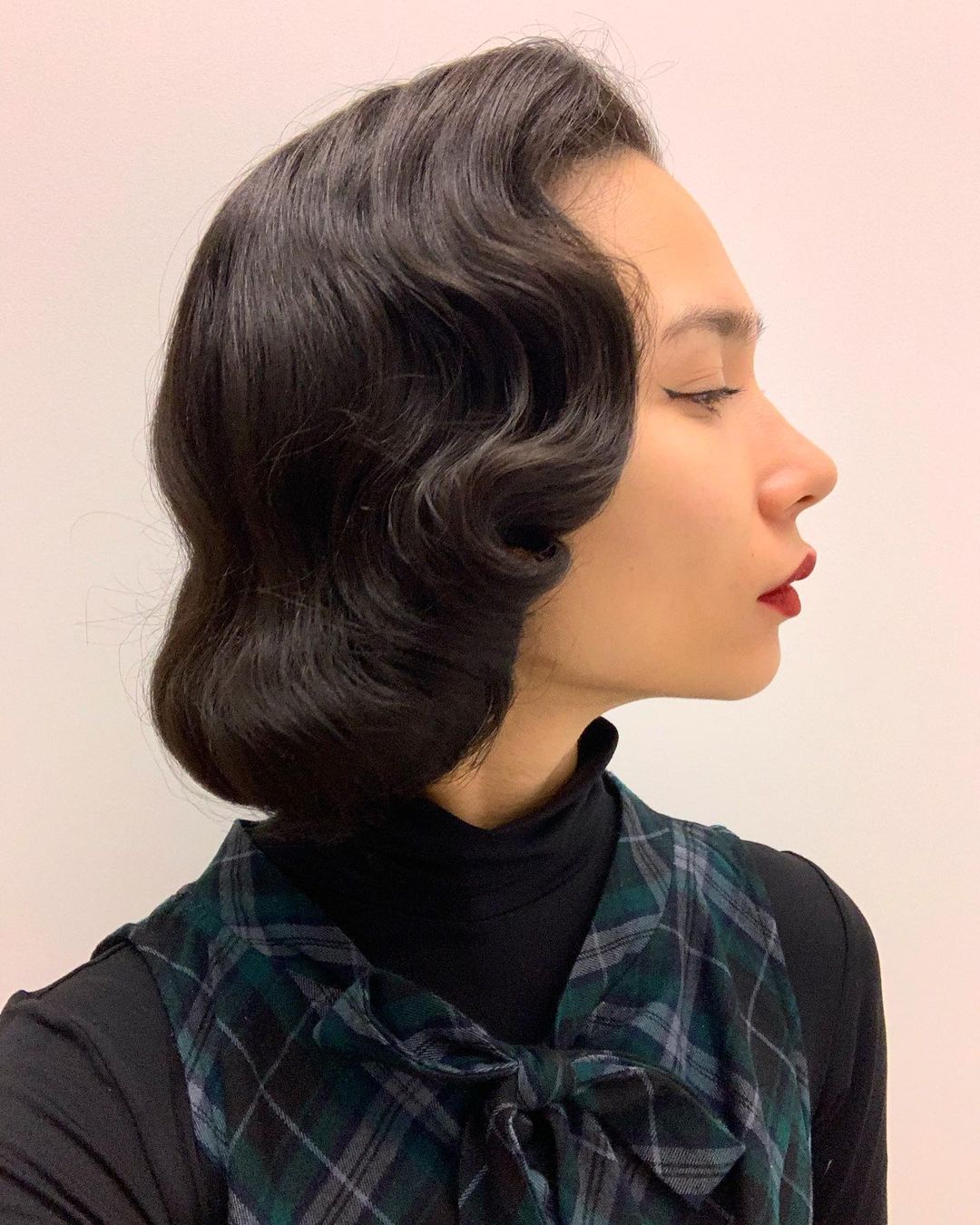 So retro and a true 60s cut!
2. Short Pageboy Hair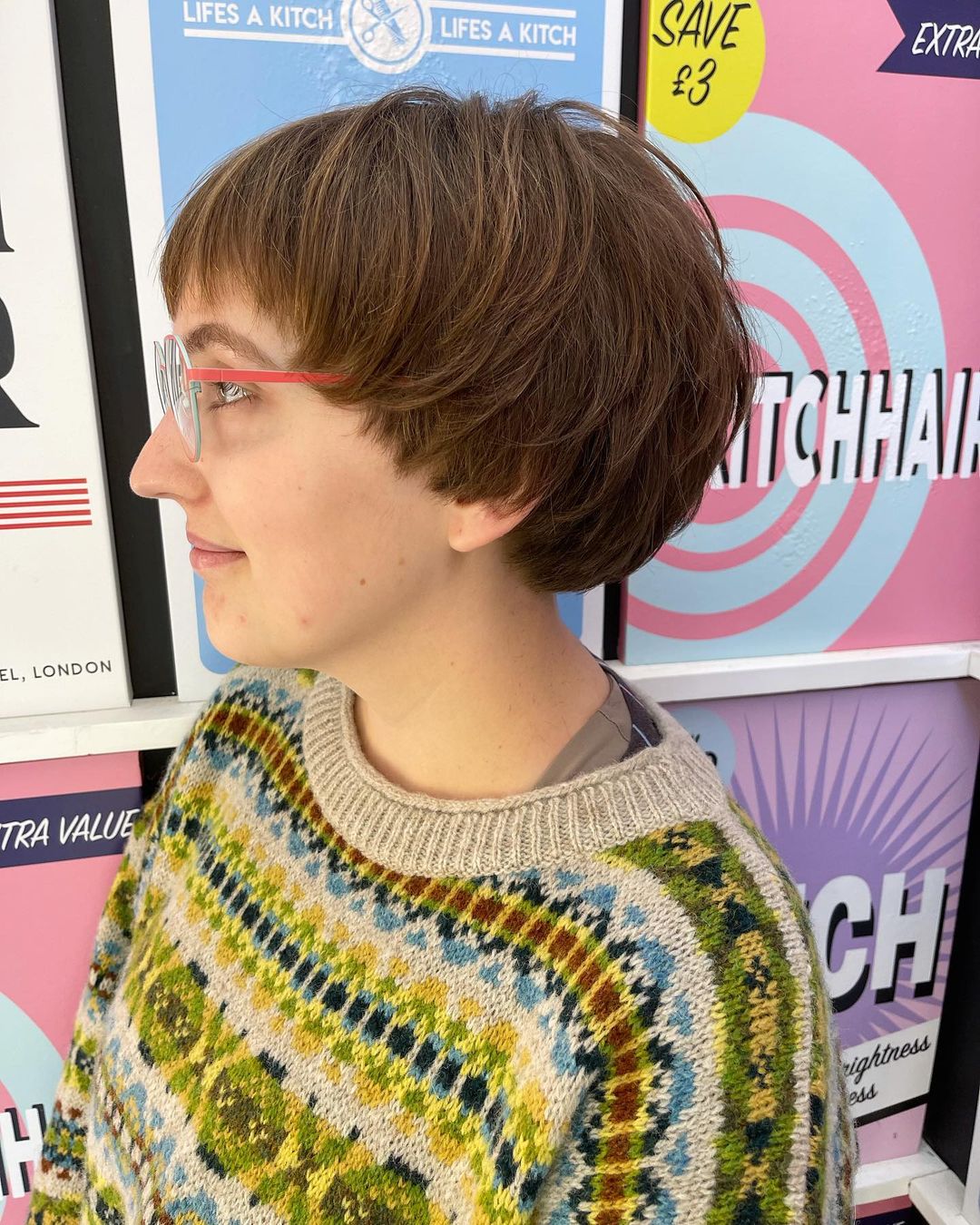 You will enjoy this look and layers for everyday office wear.
3. Hot Red Pageboy Hair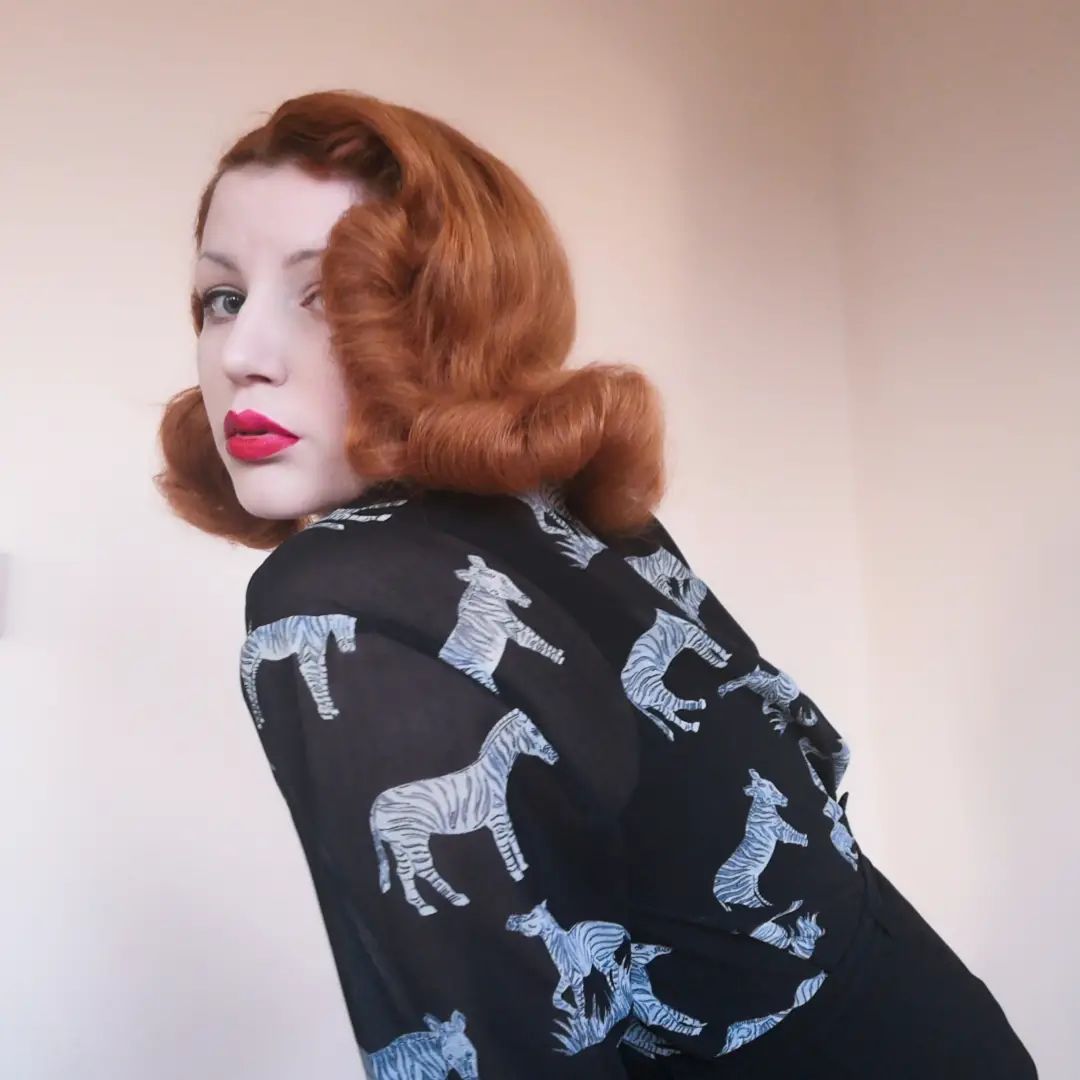 Hot red auburn hair that you're going to enjoy if you are in your twenties.
4. Voluminous Black Pageboy Hair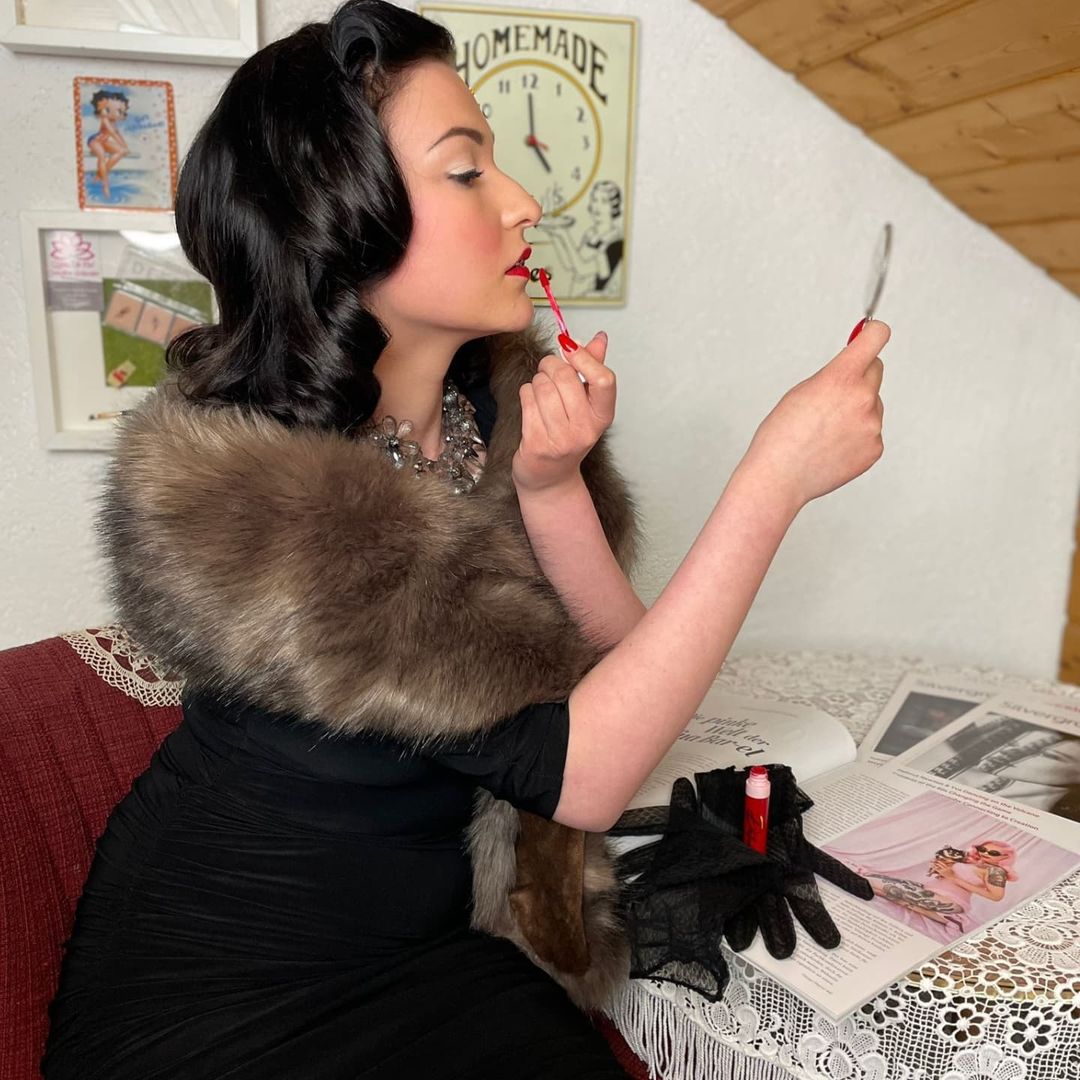 Pair this pageboy hairdo with red lipstick for a feminine vibe.
5. Wavy Pageboy Hairstyle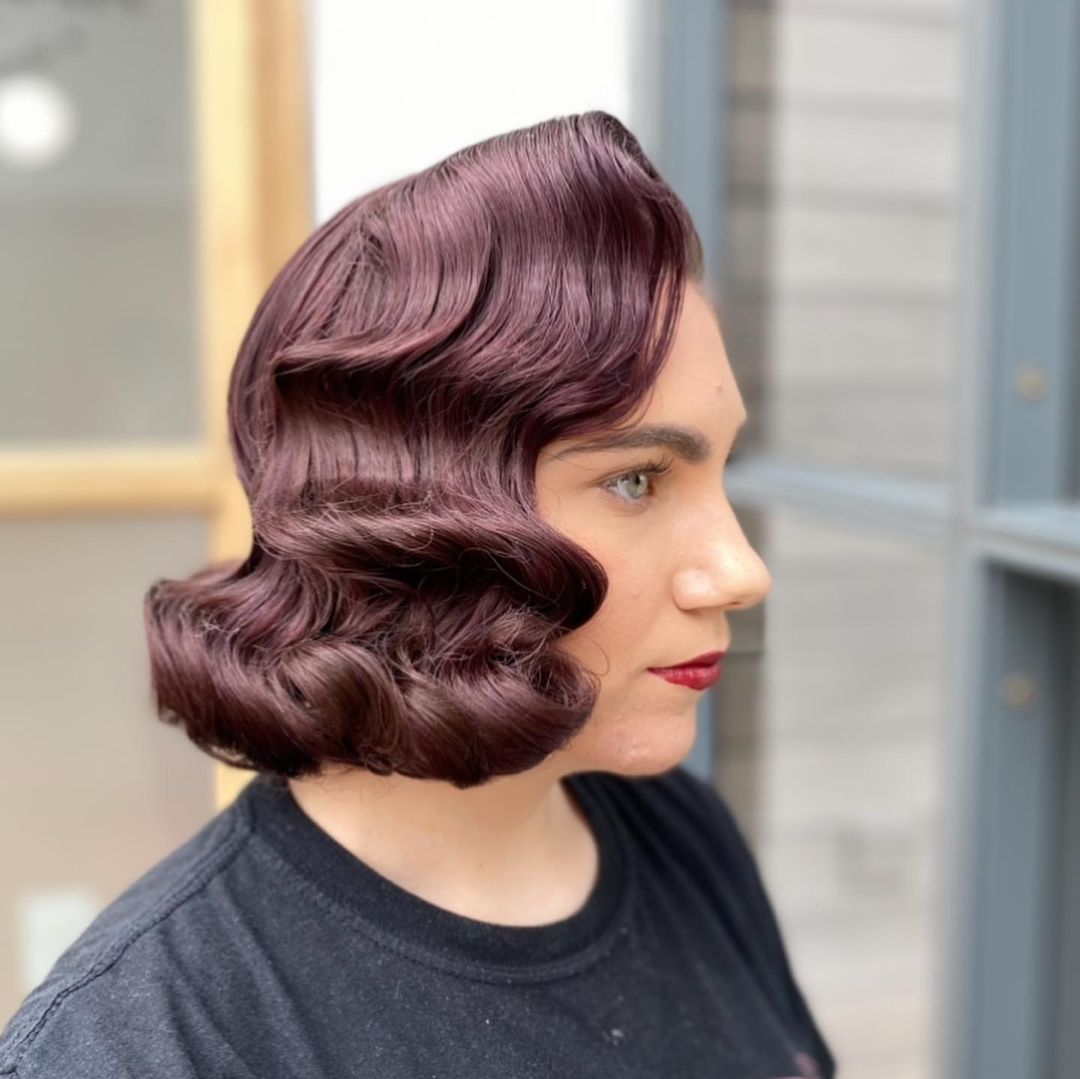 Wavy hair is a must-do for your formal moments.
6. Orange & Pink Pageboy Hair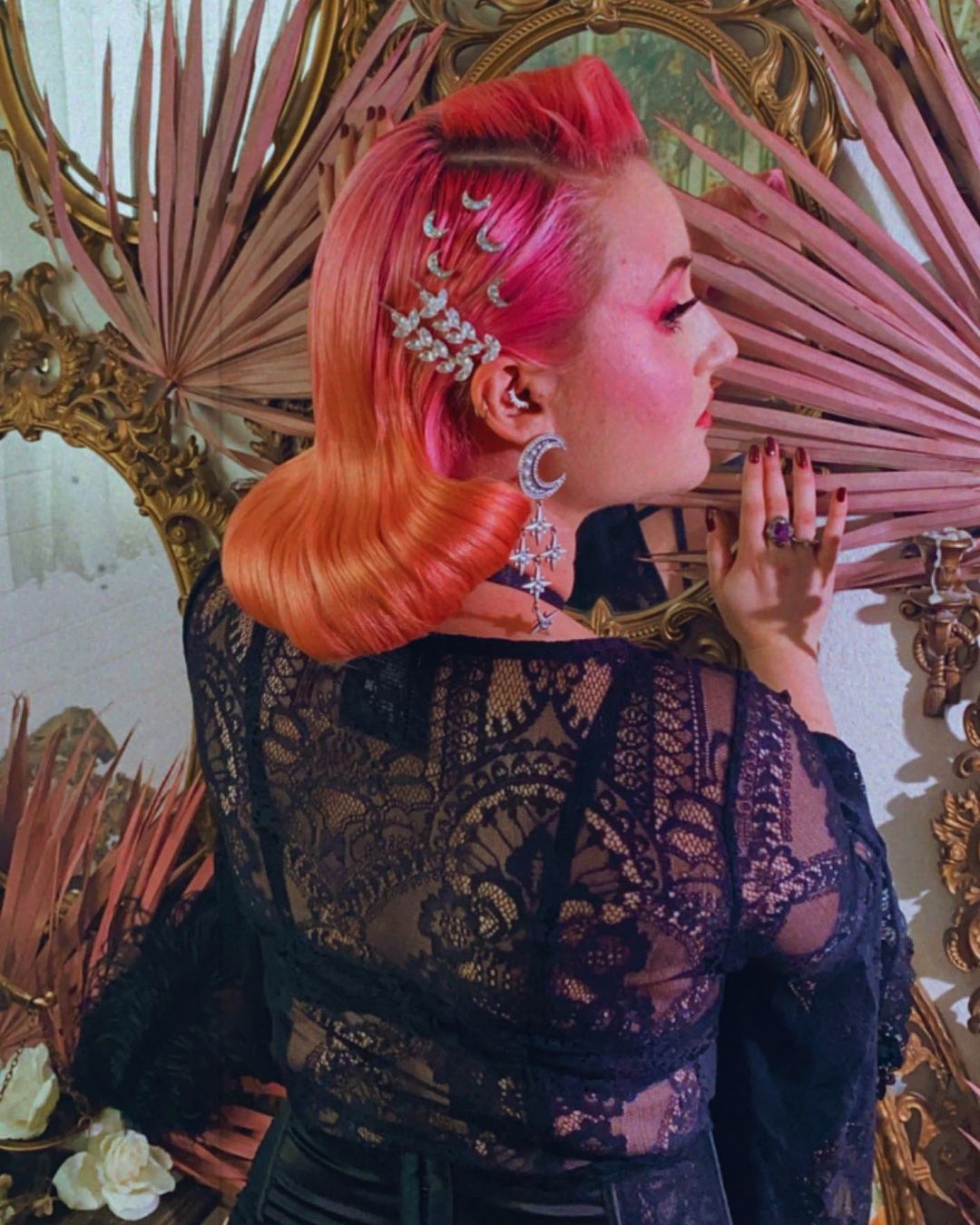 An unusual duo to wear and pair!
7. Modern Purple Pageboy Hair Idea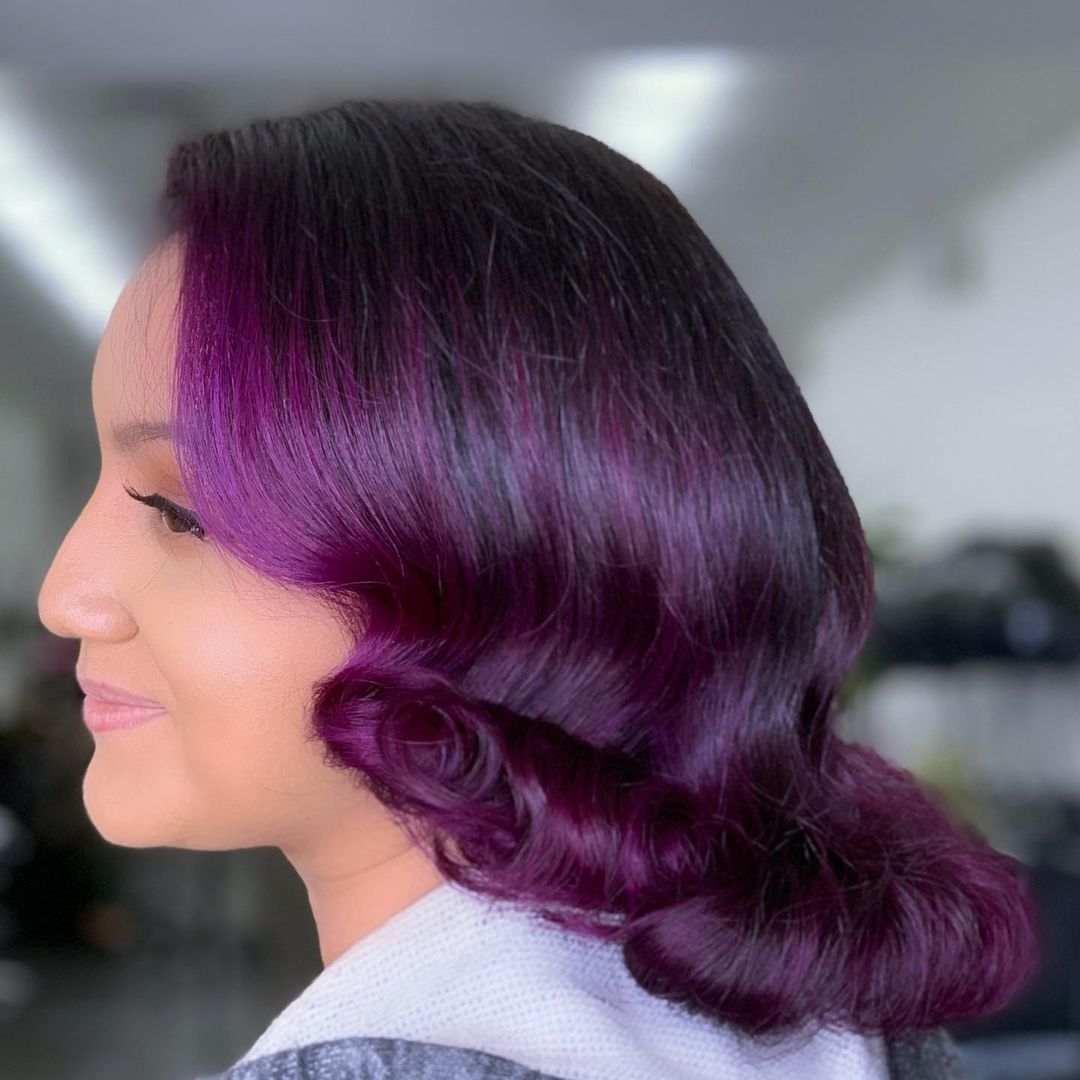 Hot purple hairstyle for teens wanting a pageboy haircut.
8. Natural Brown Pageboy Hairstyle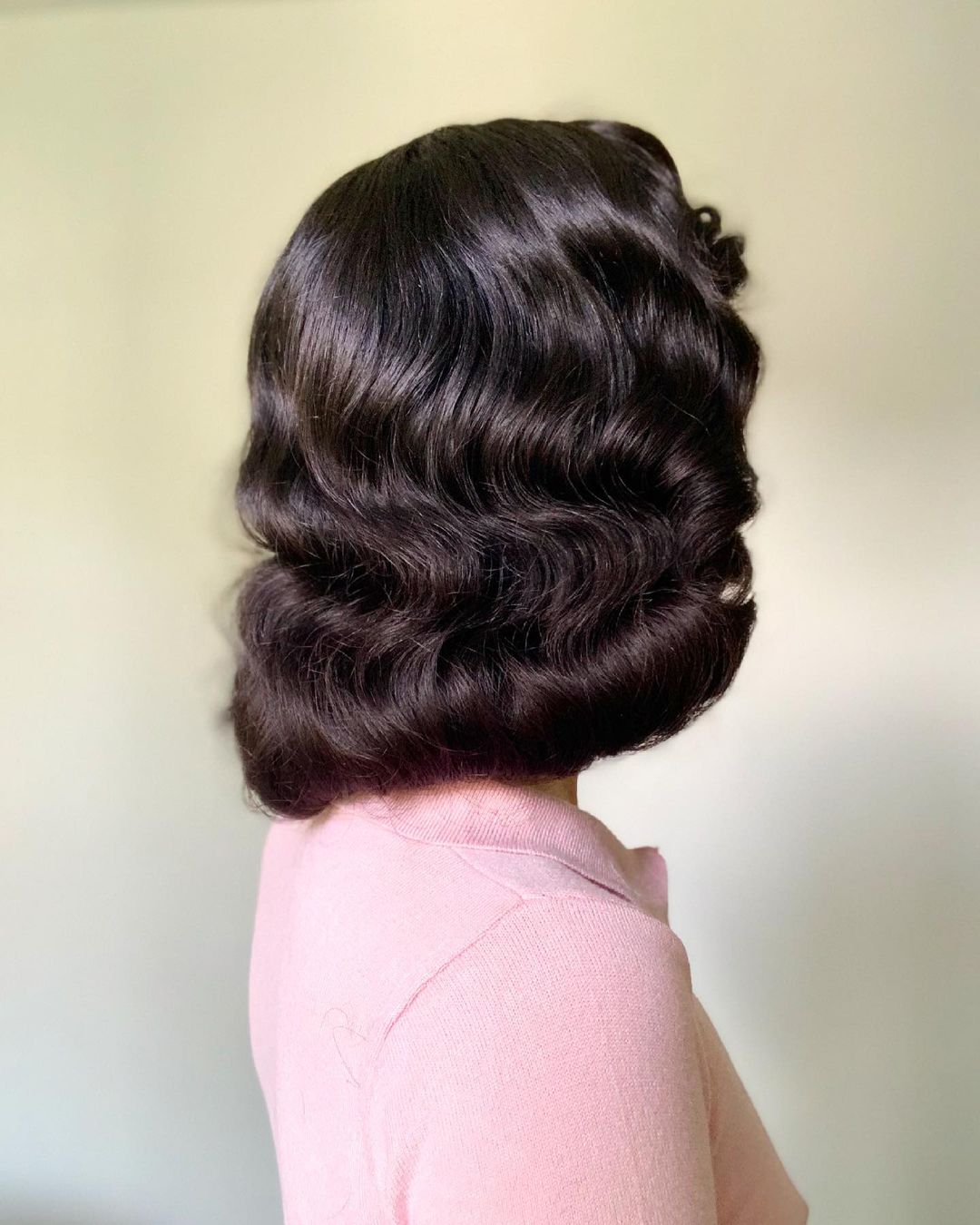 You will achieve this look easily by brushing out your hair in the right direction.
9. Light Blonde Hairstyle Pageboy Look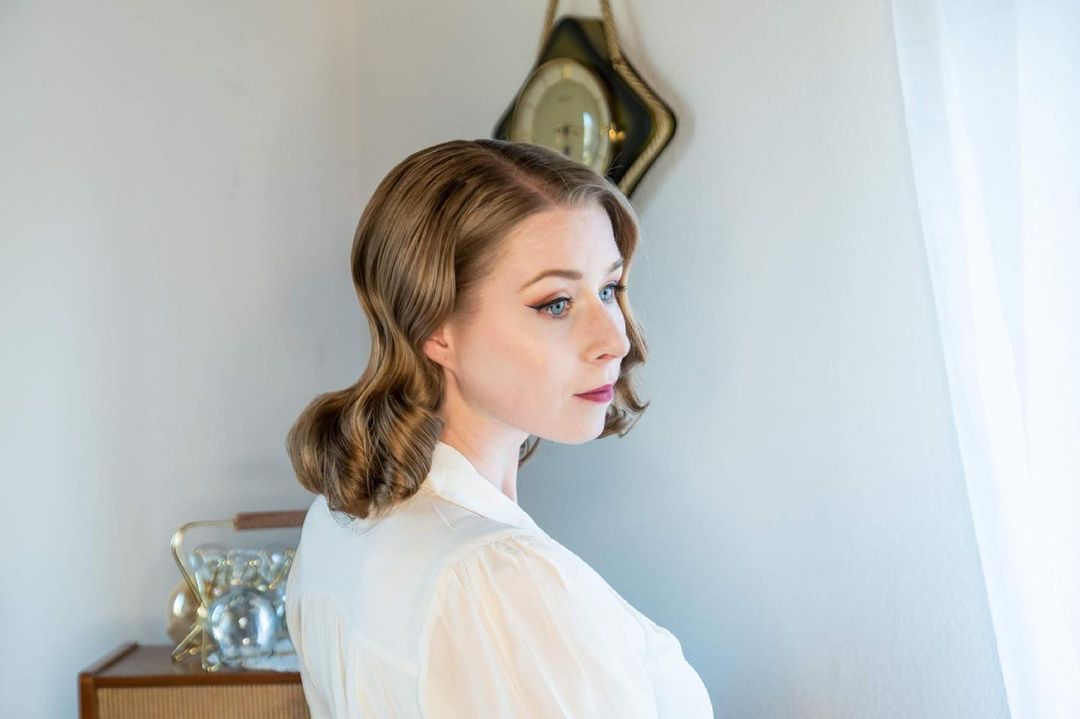 Light blonde and sensual!
10. Pageboy Hair Black Style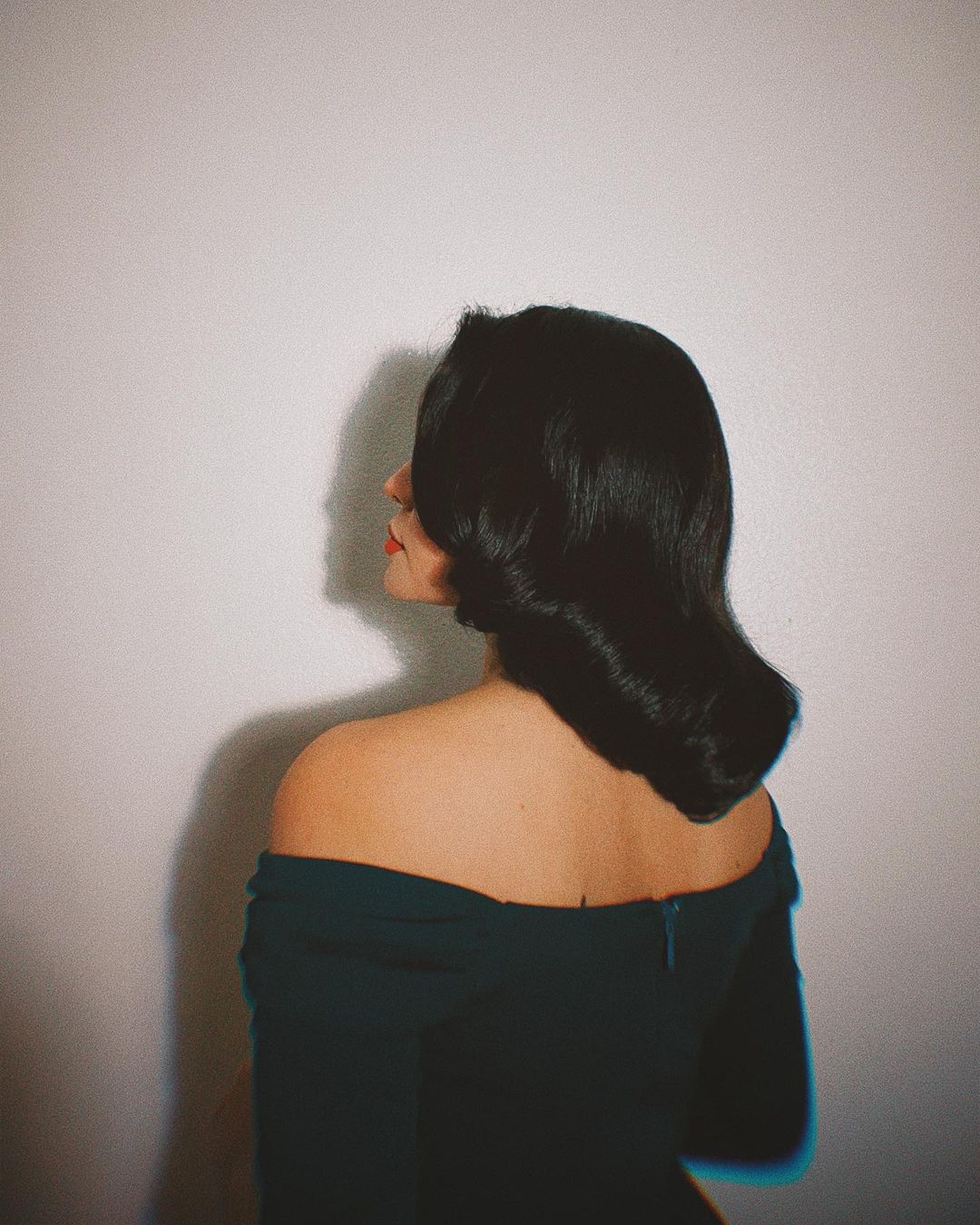 Add a ton of hairspray to set this look in place.
11. Super Short Voluminous Pageboy Hair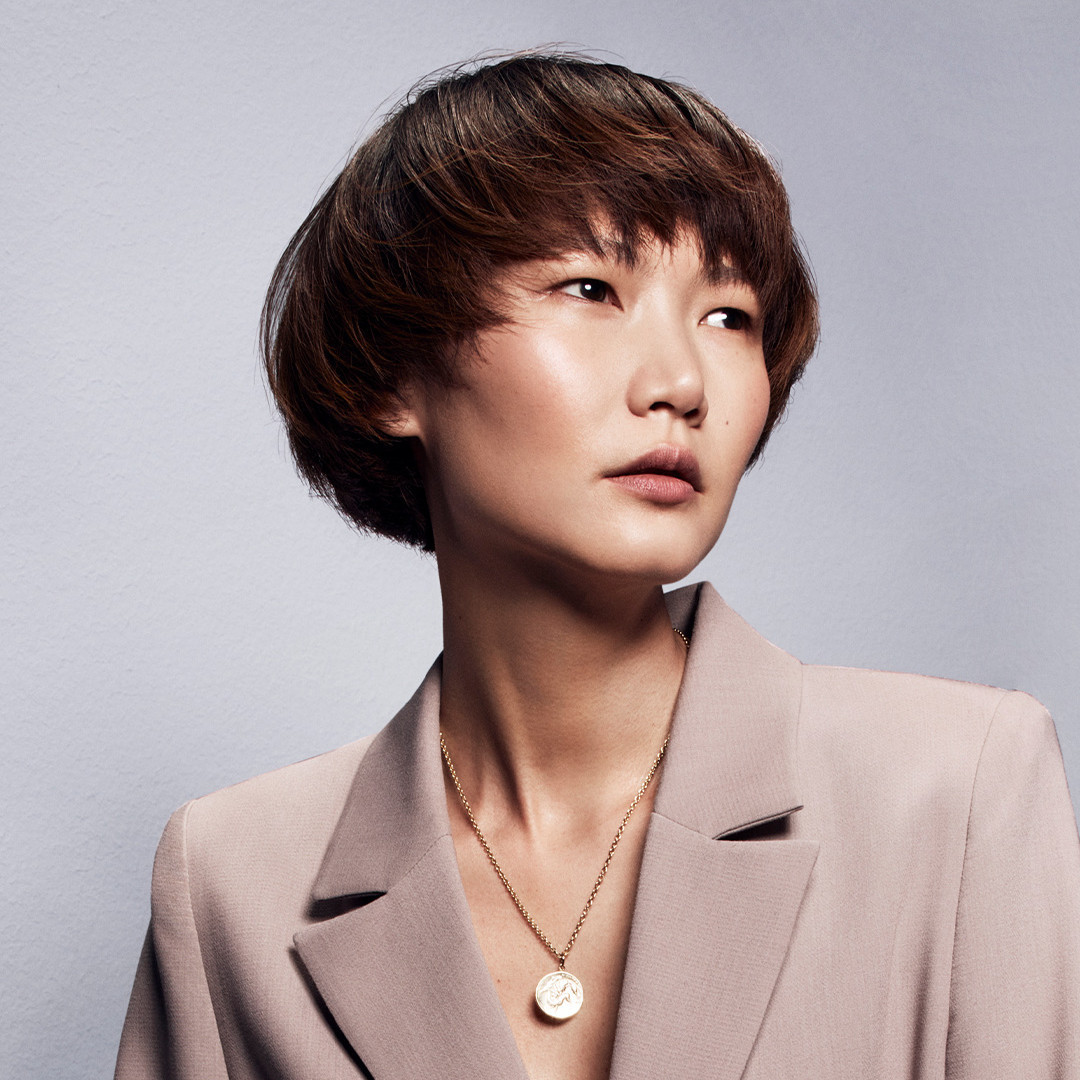 Short and low-maintenance, this pageboy haircut is for low-key women.
12. Ombre HairstylePageboy Hair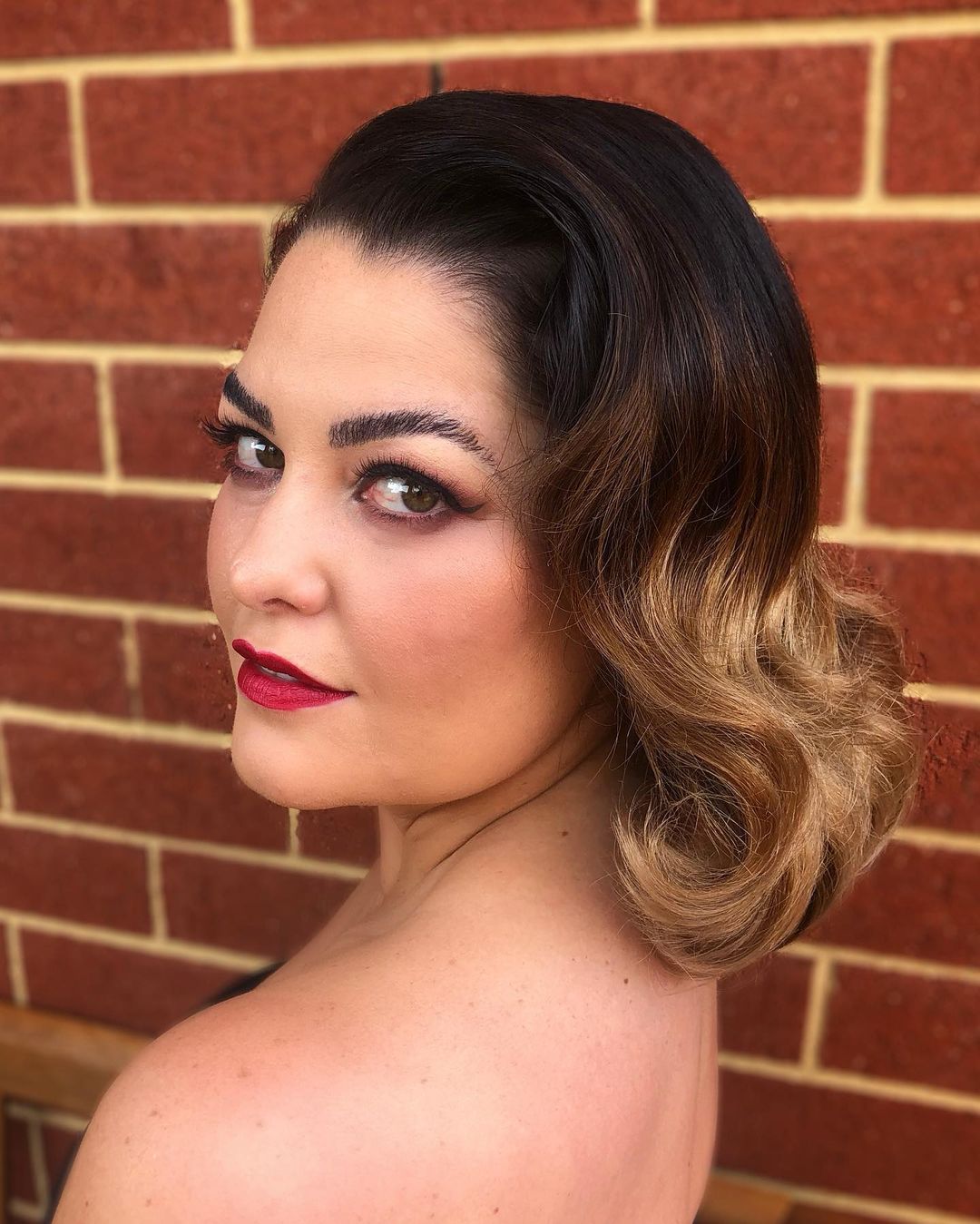 Add color and dimension to your hair with the right use of color.
13. Short Natural Brown Pageboy Hair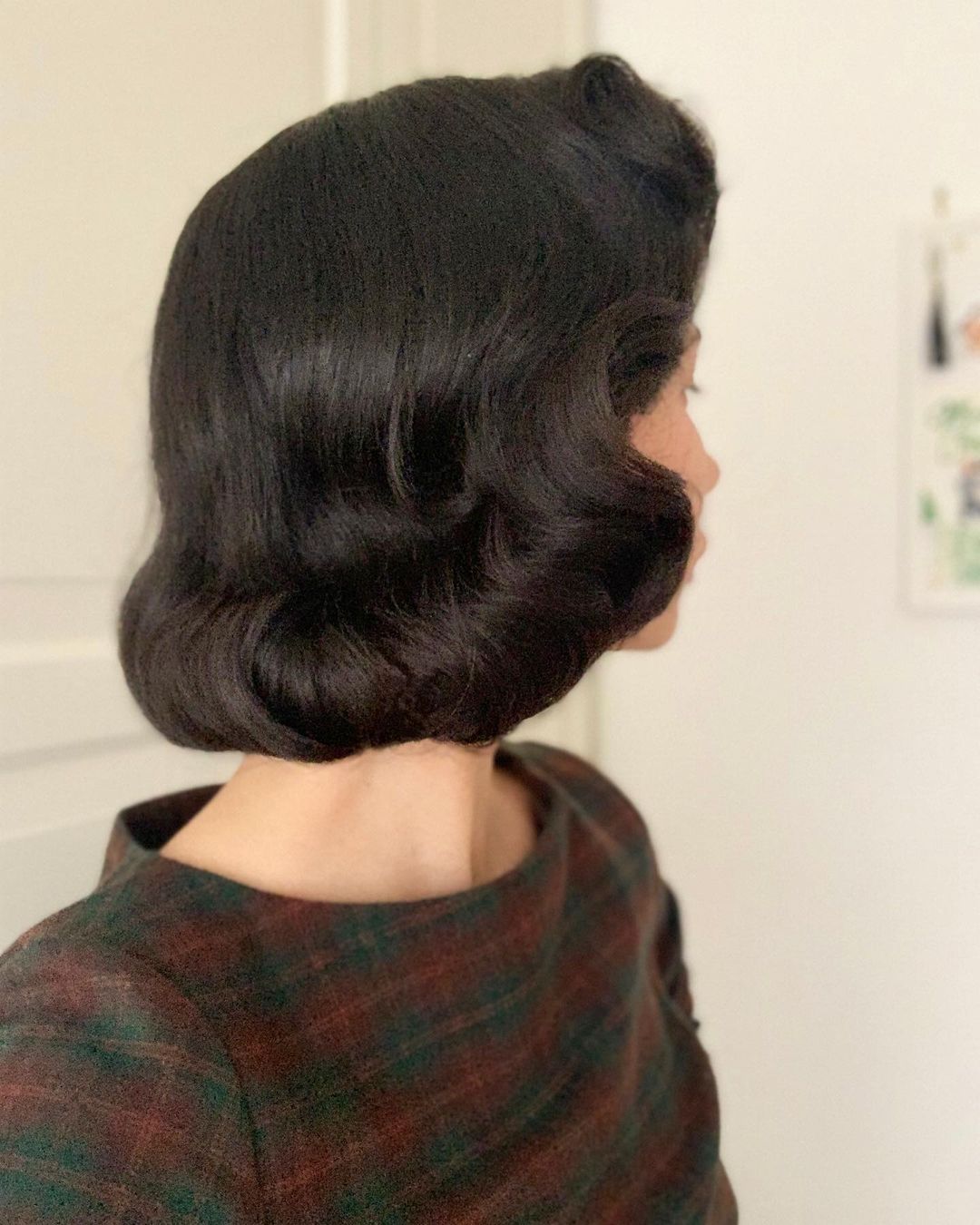 You will enjoy this look for everyday office wear.
14. Chocolate Brown Long Pageboy Haircut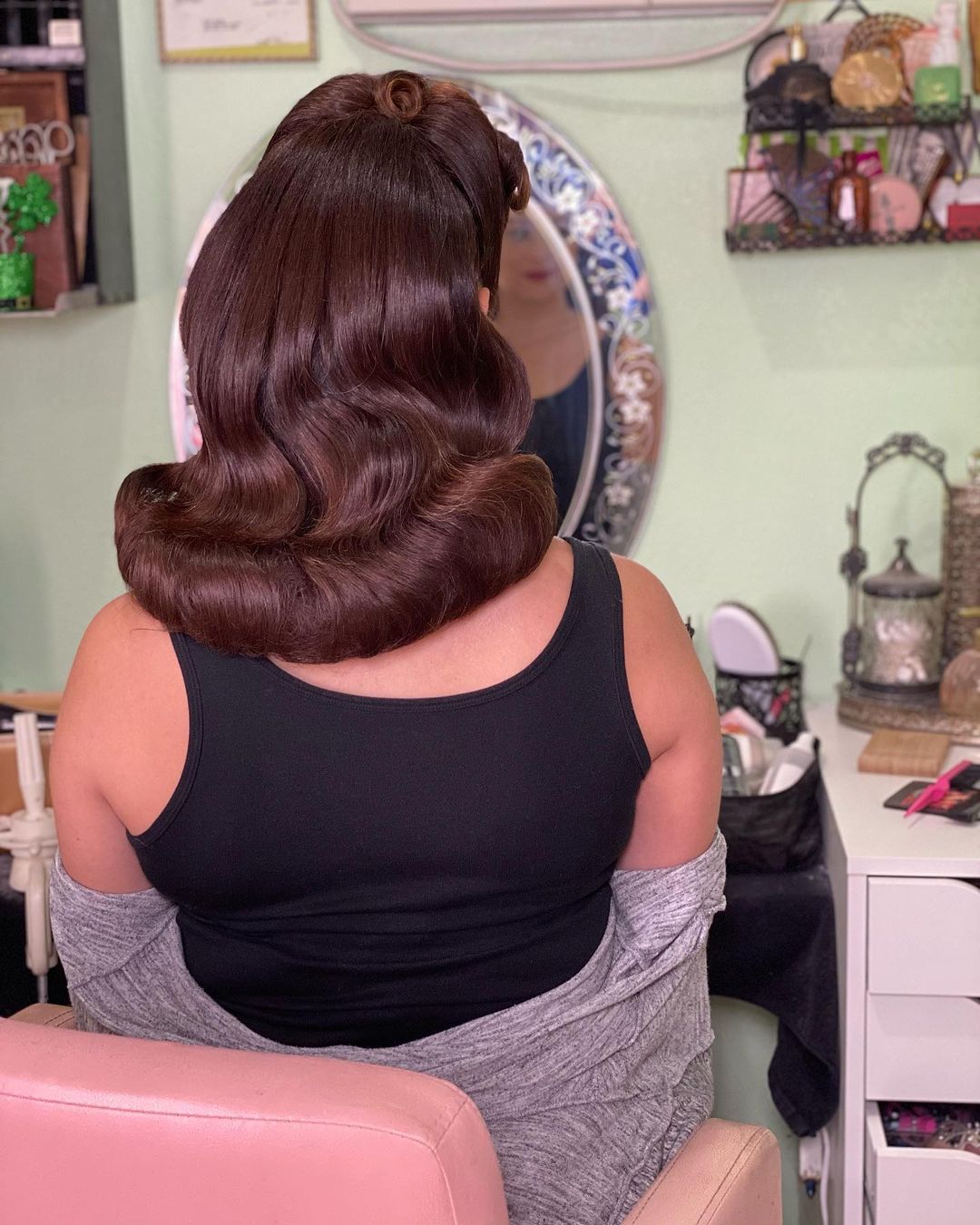 Chocolate brown hairstyle for women who know what's modern!
15. Voluminous Blonde Pageboy Haircut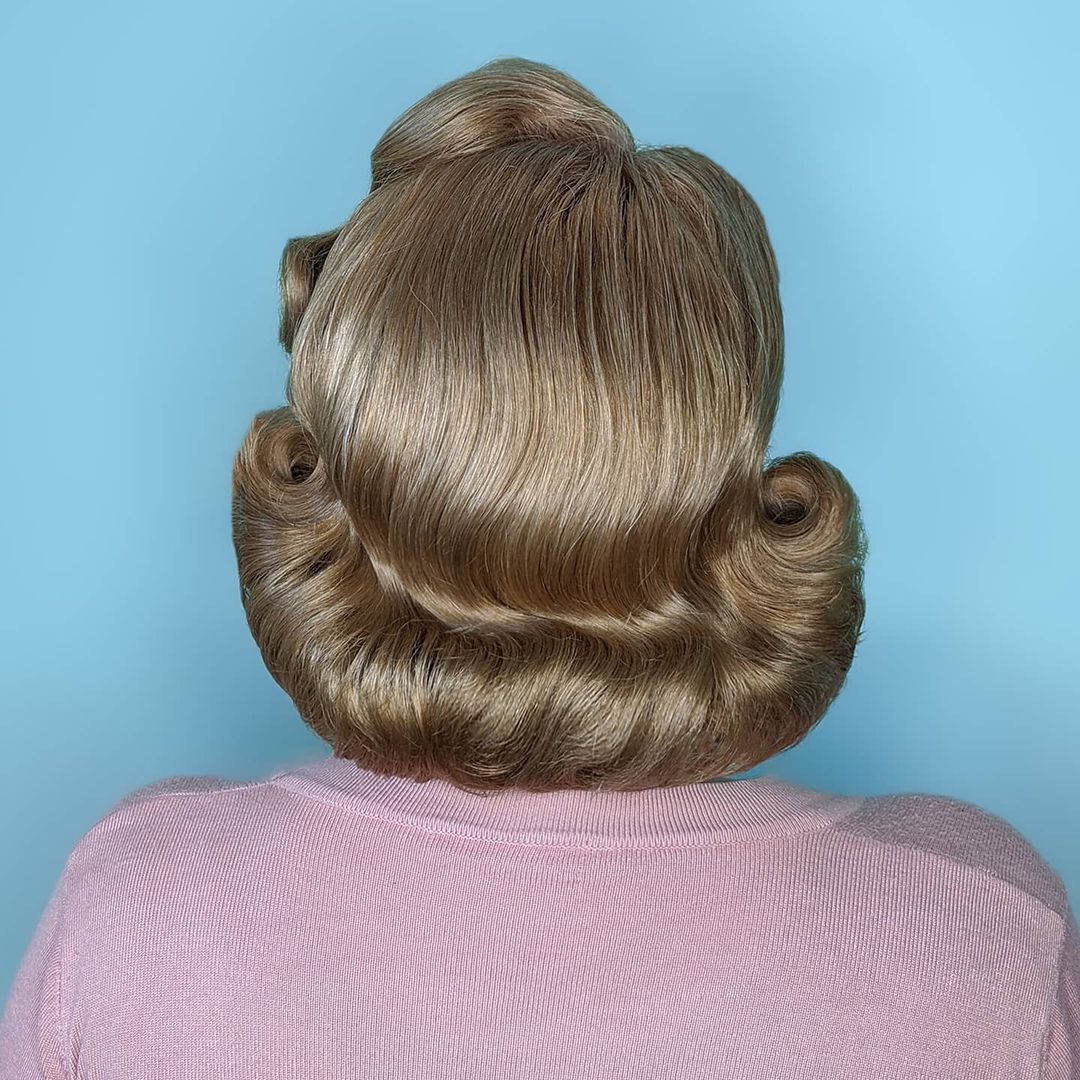 Blonde color is for those who can do the maintenance.
16. Retro Look Black Hair Pageboy Look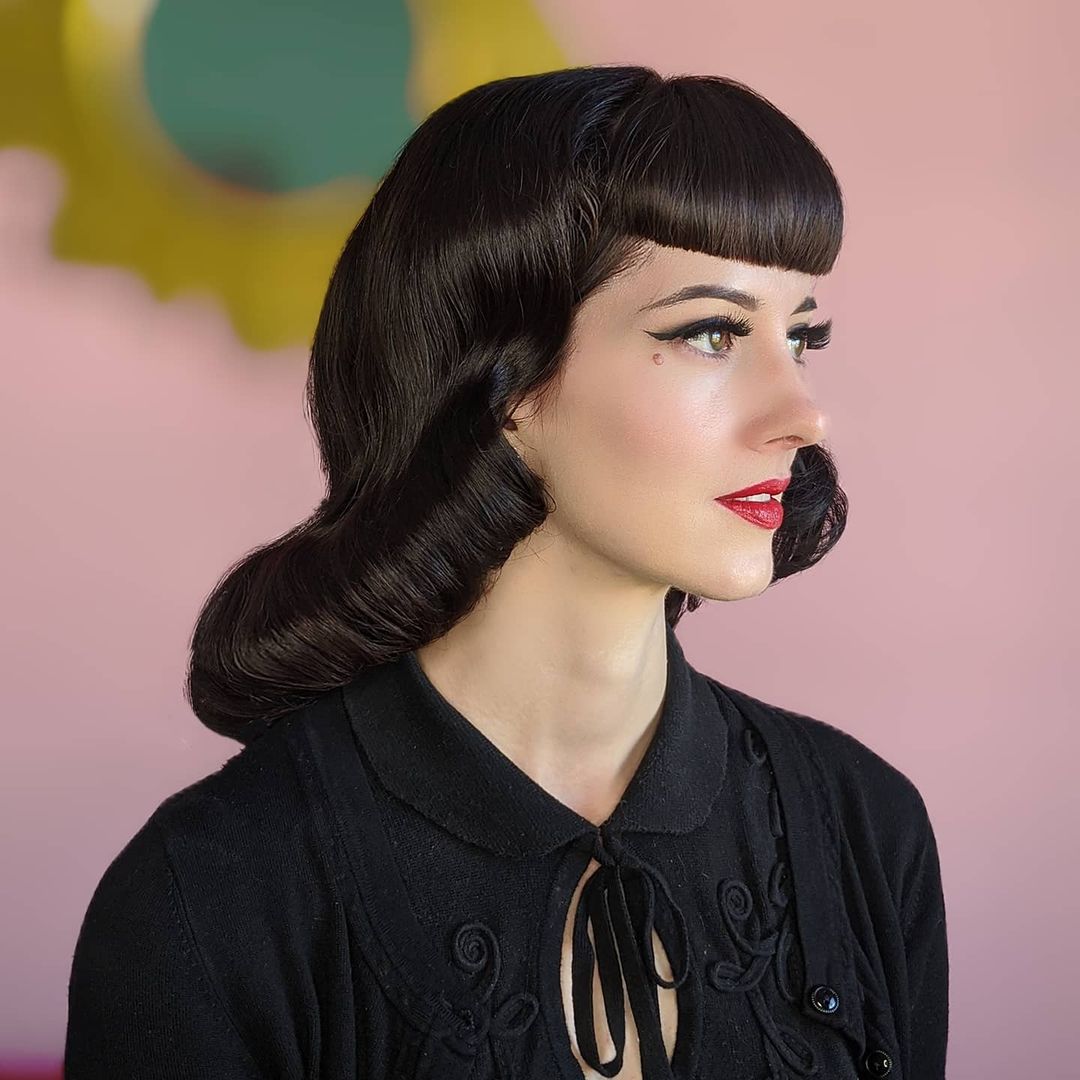 Pair this retro look with red lipstick to make it flirty.
17. Wavy Blonde Pageboy Hair Design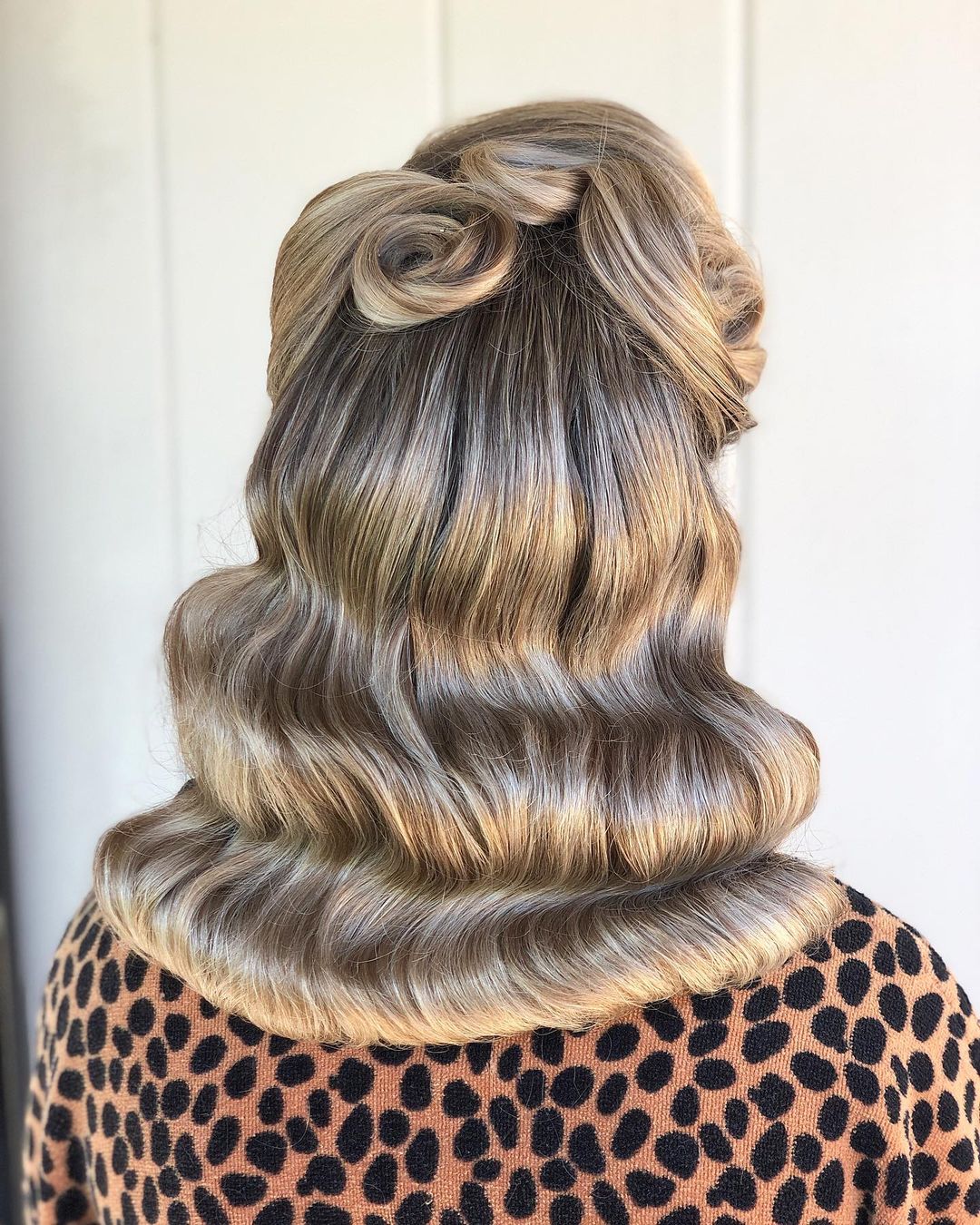 You will enjoy this pageboy hairdo for formal night-outs.
18. Chocolate Brown Voluminous Style Pageboy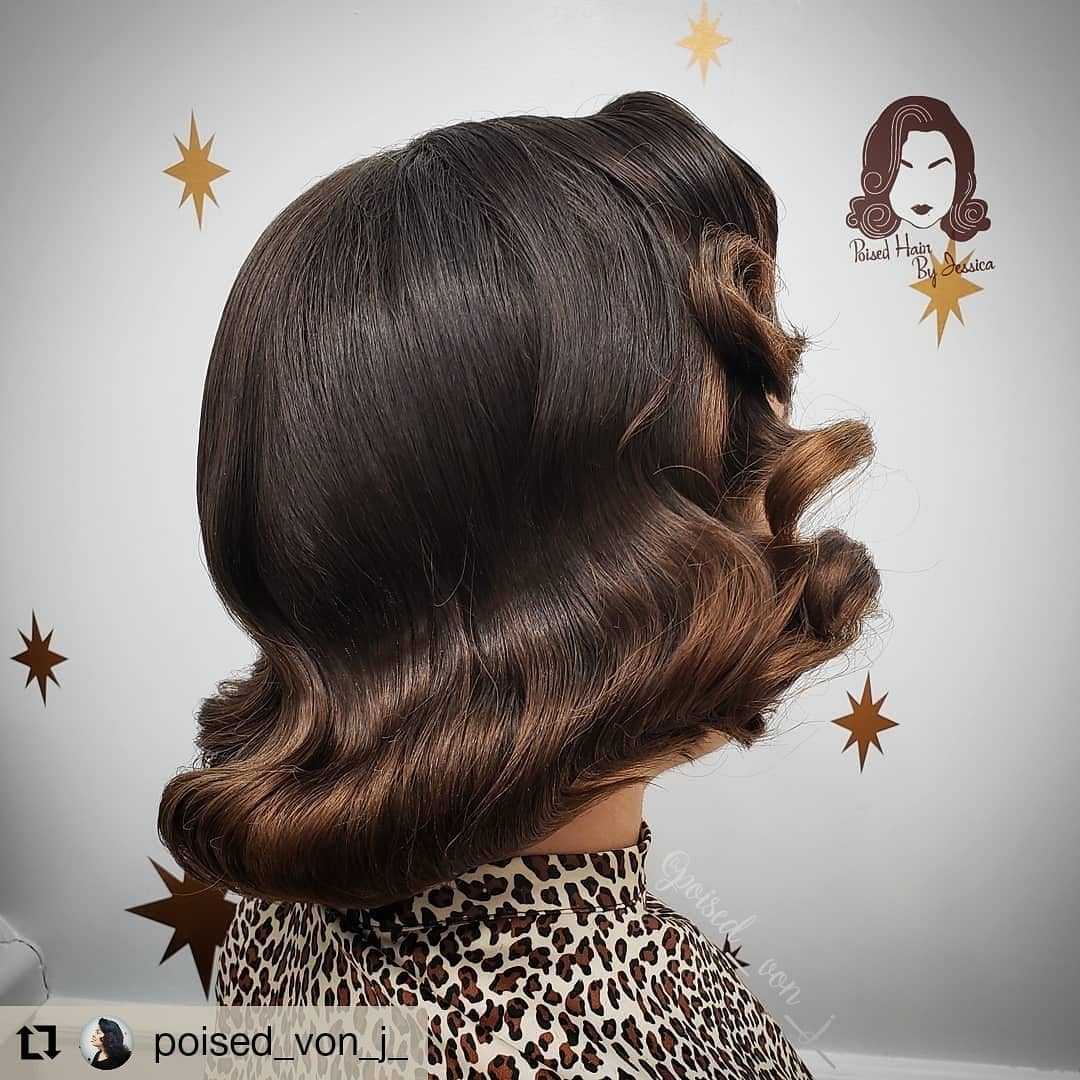 Curl the ends and show off this look for formal or everyday events.
19. Bleached Blonde Pageboy Hairstyle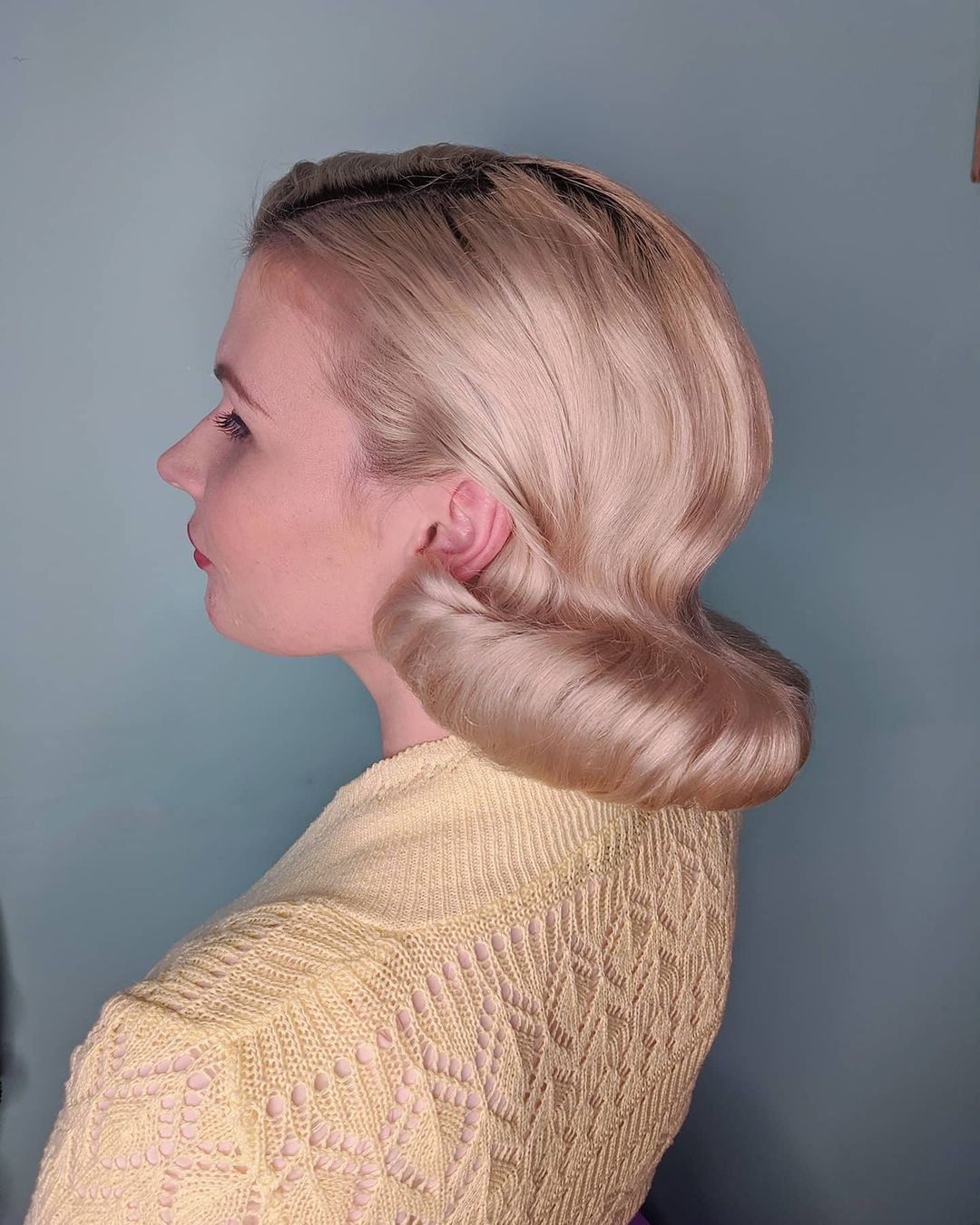 Hot and stunning, this bleached cut is a must-do!
20. Short Natural Brown Hair Look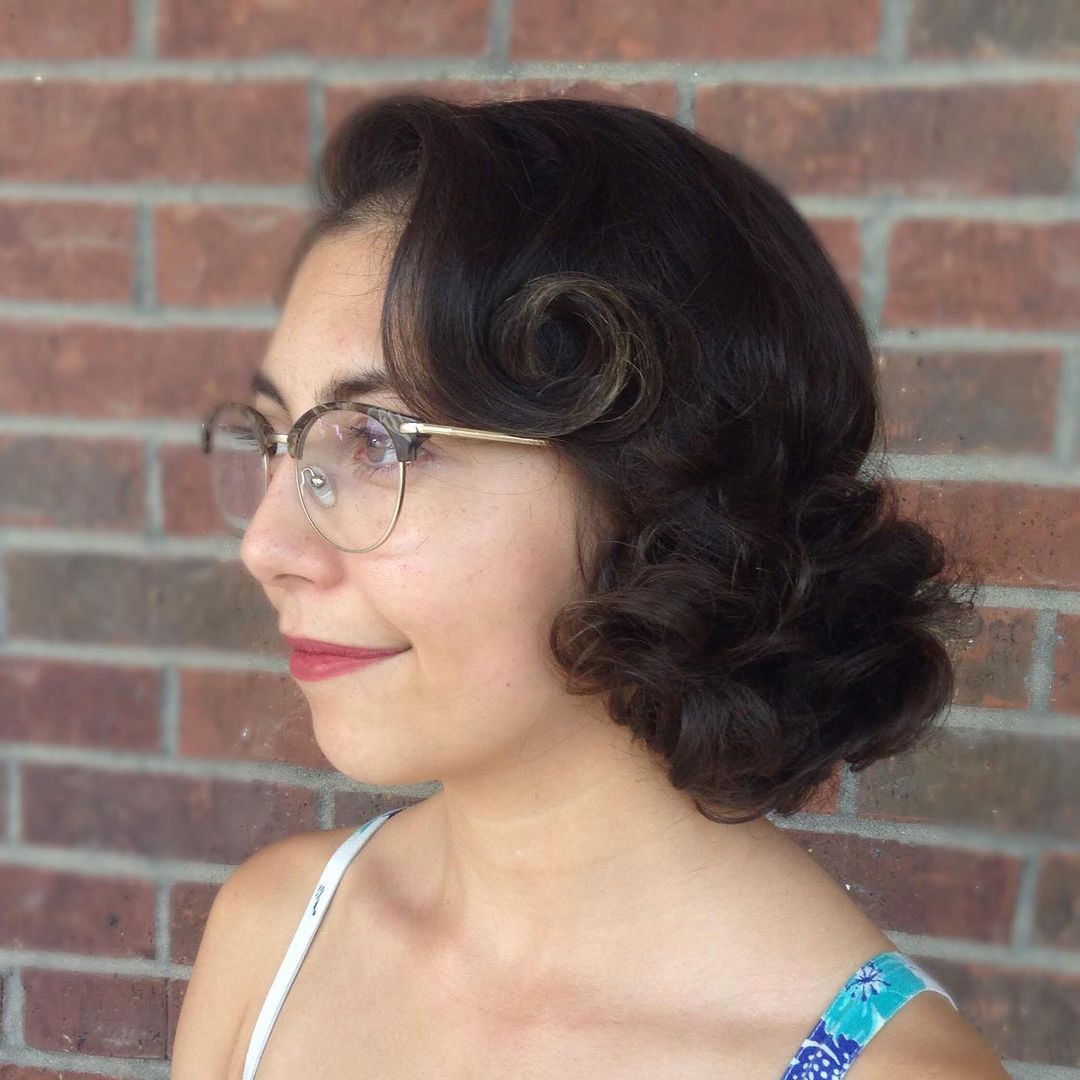 Cute and flirty, just make sure that you set it in place with your favorite hairspray!
21. Light Purple Pageboy Hairstyle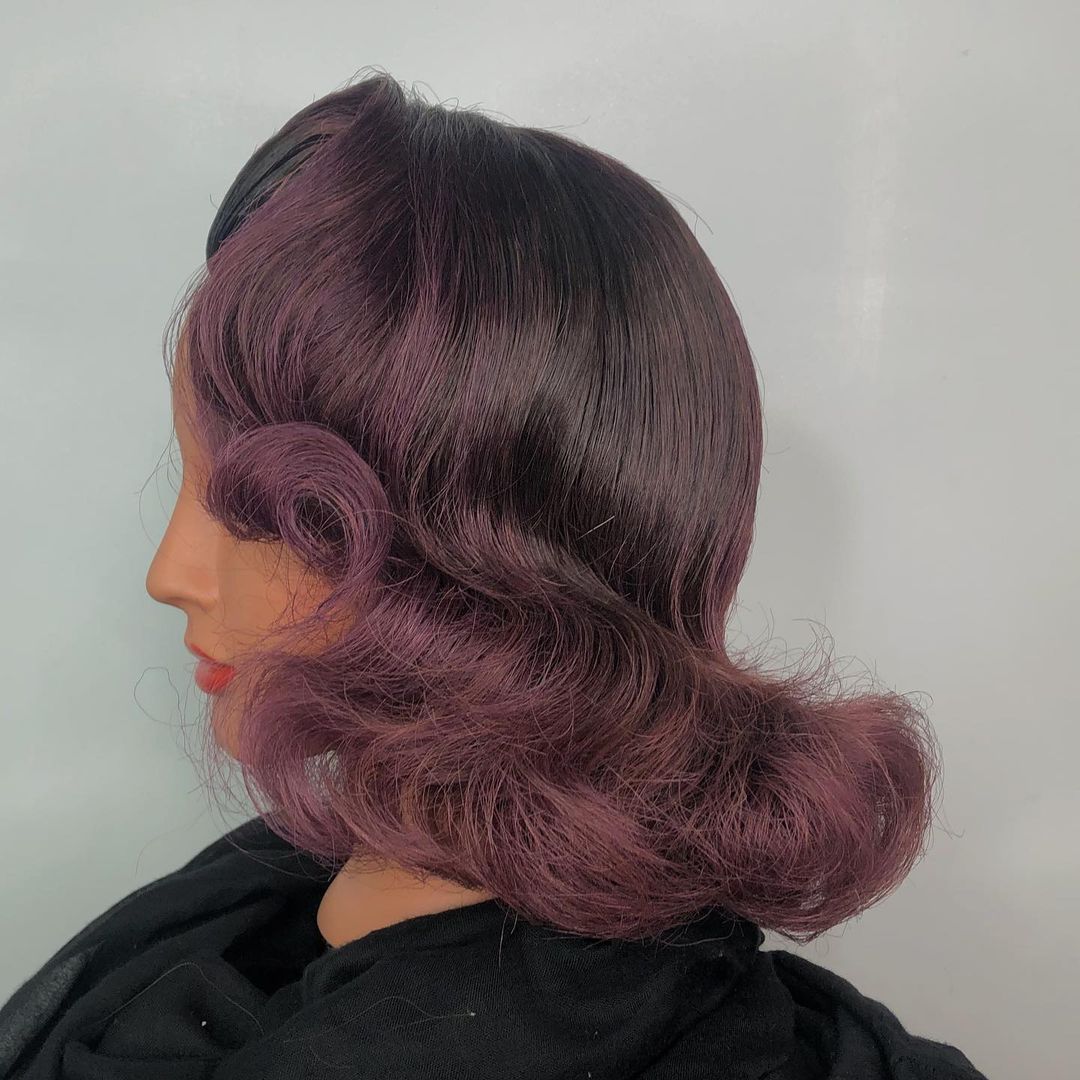 Purple is for those who dare to look feisty.
22. Chocolate Colored Sleek Pageboy Hairdo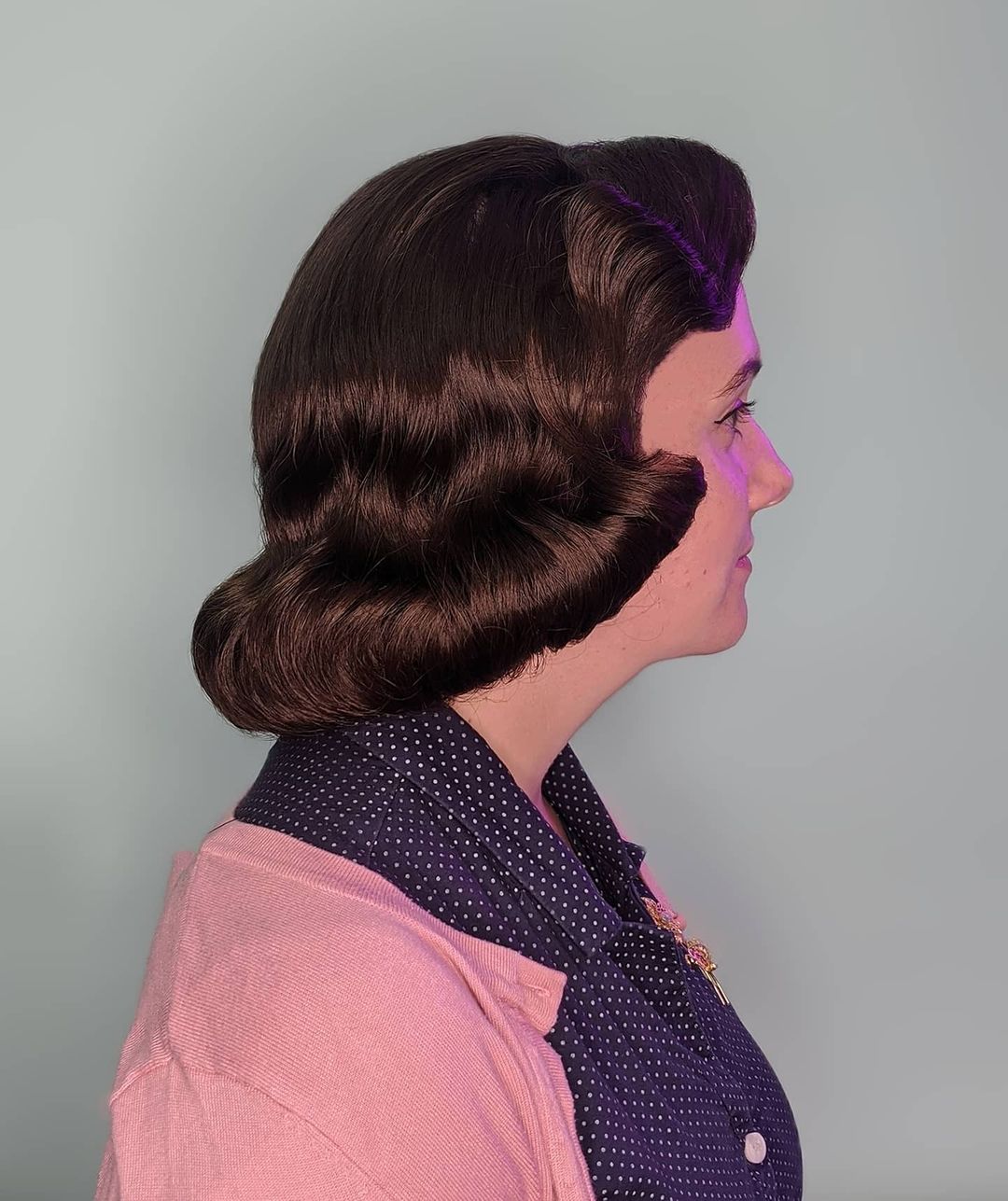 Hairstyle for mature women who are going to enjoy pageboy looks.
Time For Some Boyish Retro Vibe!
Ready to rock and try out this hairstyle? If so, let us know which design was your favorite from the bunch. You can find your perfect look despite your age or hair color, we can bet!