The pompadour hairdo is a modern and cool hairstyle that most guys love to rock for formal and important events. This hairdo is very chic and sleek, often described as a must-do night-out solution. If you're a fan of elegance and you want to try out something new for an upcoming event (or for everyday wear), we highly recommend that you keep on reading and find your next look right down below!
Top 18 Pompadour Hairdos
1. Dark Brown Pompadour Hair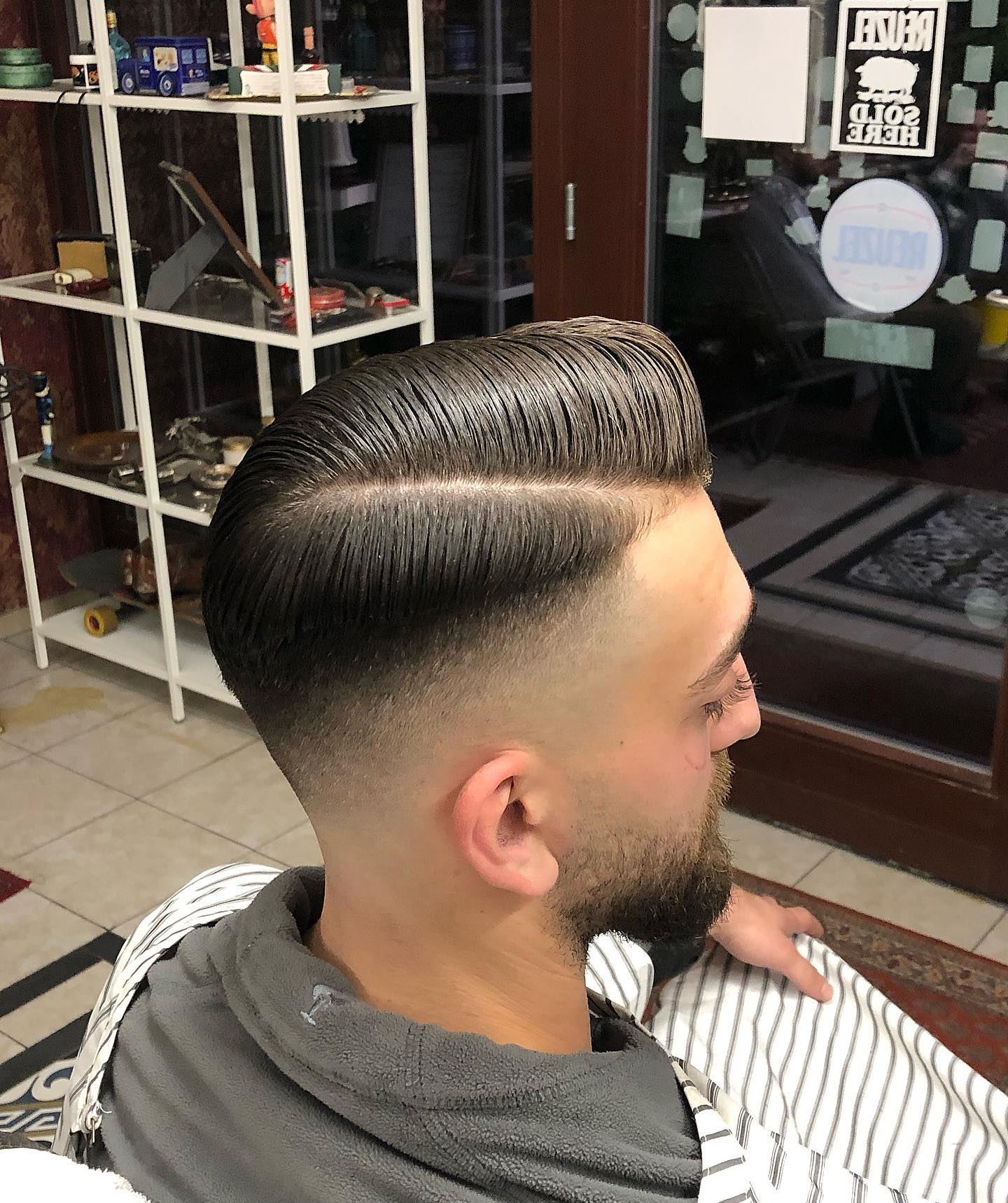 Go for this dark brown hairdo and pompadour that is slicked back on one side to show off your love for elegance. This hairstyle is going to suit most young guys who are really picky with their chosen everyday hairstyles.
2. High Up Pompadour Hair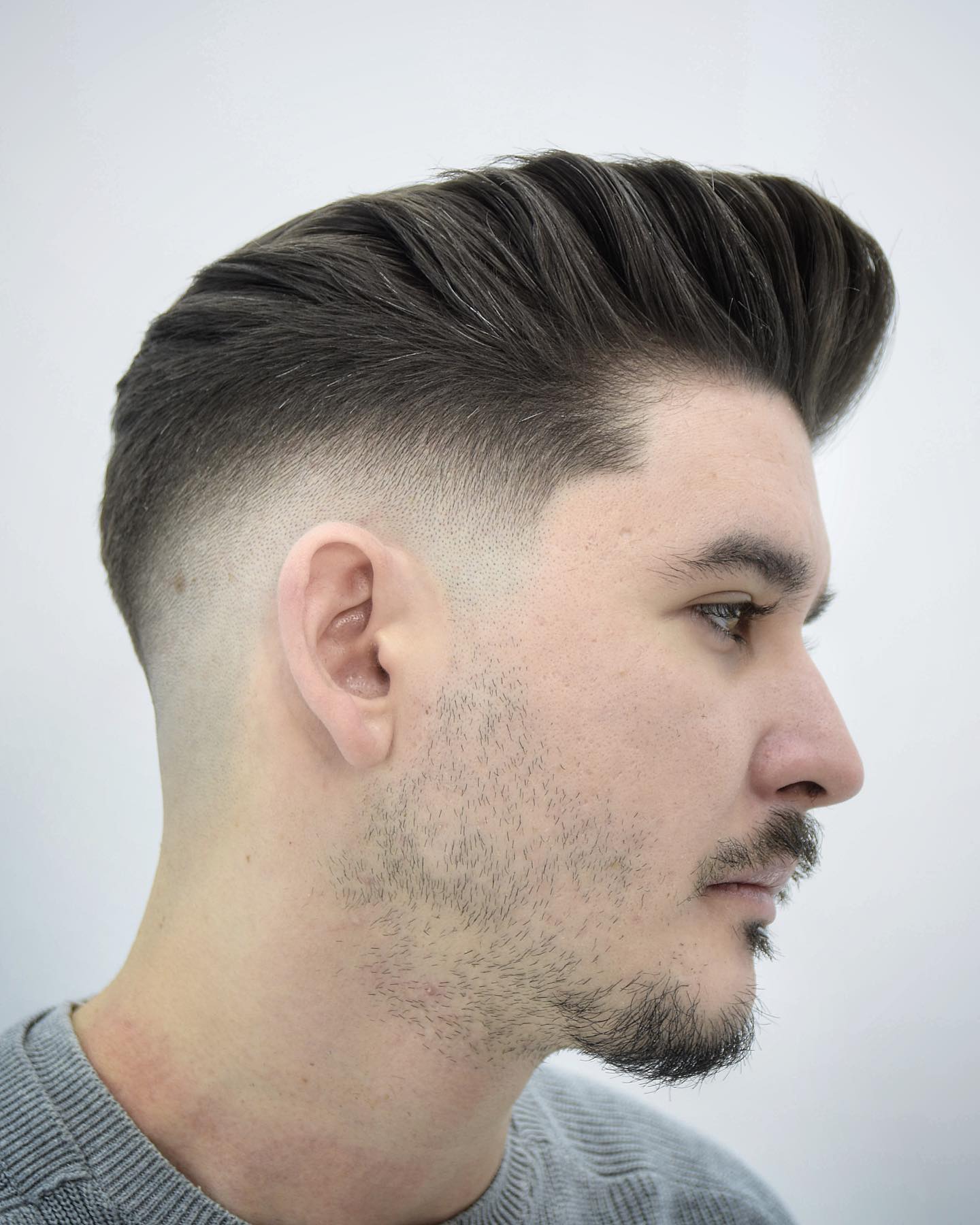 A high-up pompadour such as this one is going to look super attractive and elegant. If you're a fan of wispy looks and you have longer locks, this is for you! Make sure that you blow dry your hair in one specific direction to achieve this exact same design. You should also add a fade detail to maintain the same look.
3. Voluminous Pompadour Hairstyle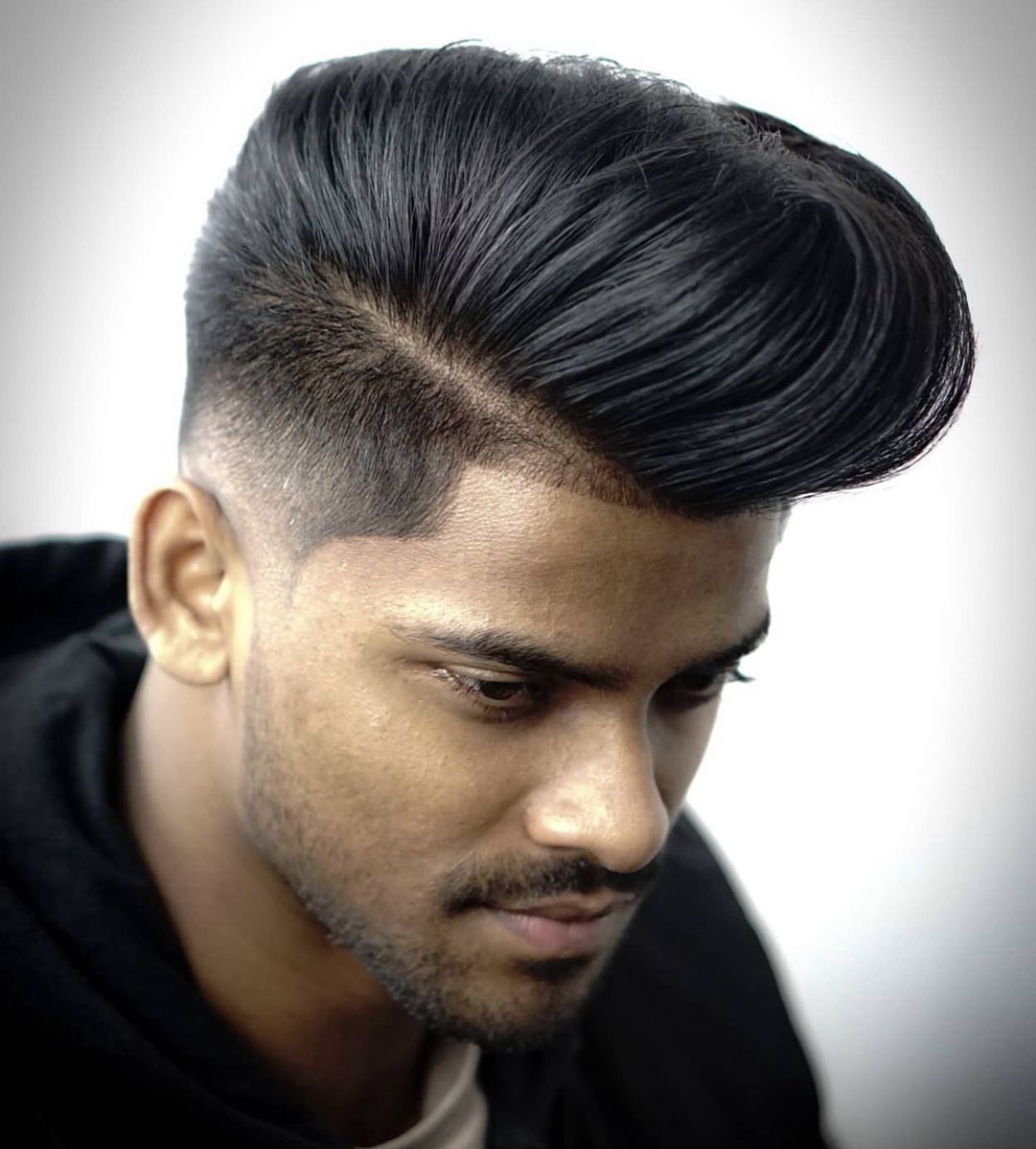 How long is this pompadour hairdo, and how brave are you to give it a go?! This is a voluminous and outgoing look that only some men can pull off. Do you have strands that are as long, and do you dare to try out this funky look? If so, this pompadour may take you a couple of months to achieve and grow. Ready to fully commit to it?
4. Flat Top Pompadour Hairdo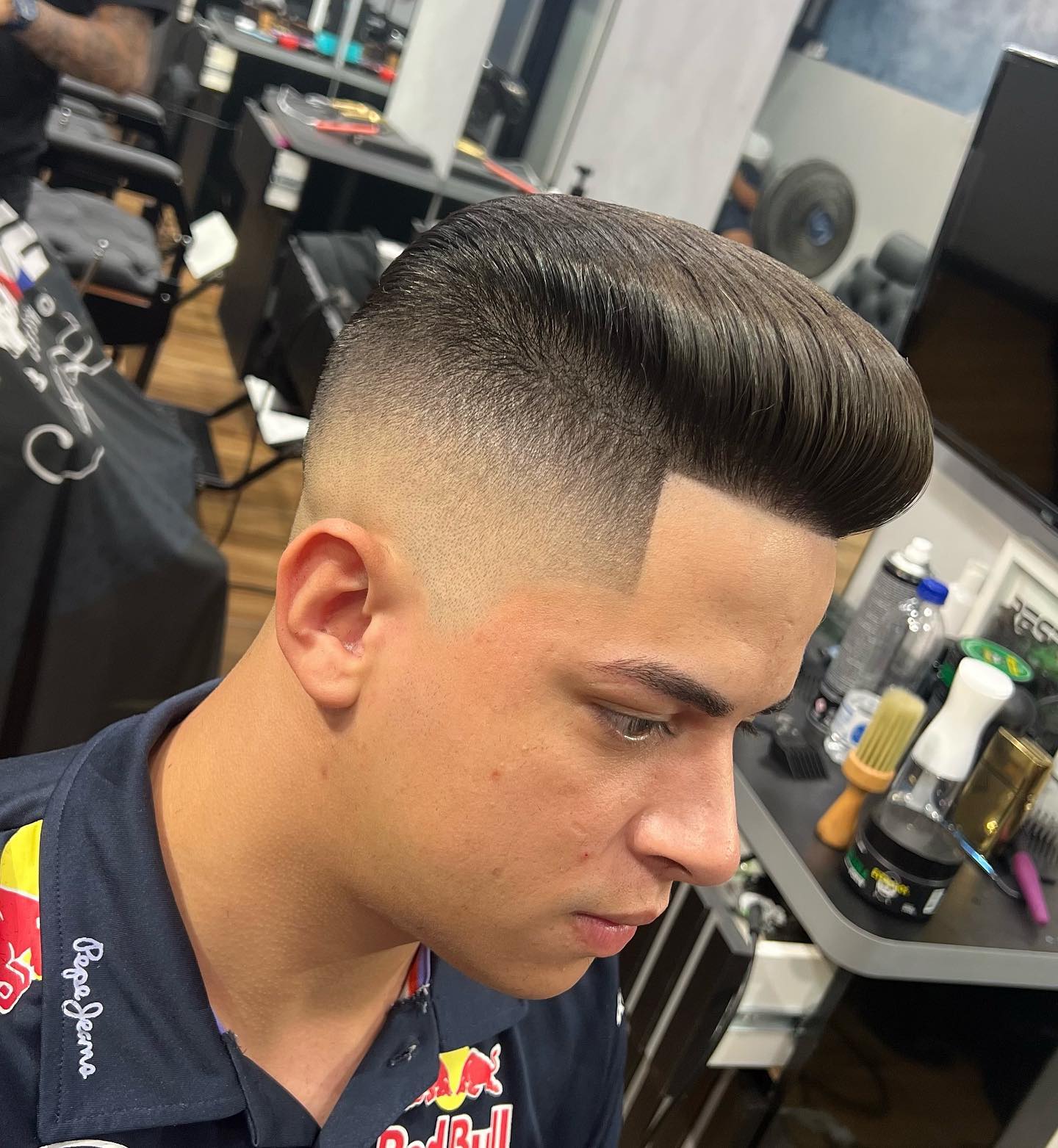 A high-up flat top such as this one is a must-do for guys who enjoy feisty looks and trendy ideas. You should have a voluminous and straight top to get the exact same design, and you should also pile on a ton of hair gel to get prolonged wearability.
5. Blonde Pompadour Hairstyle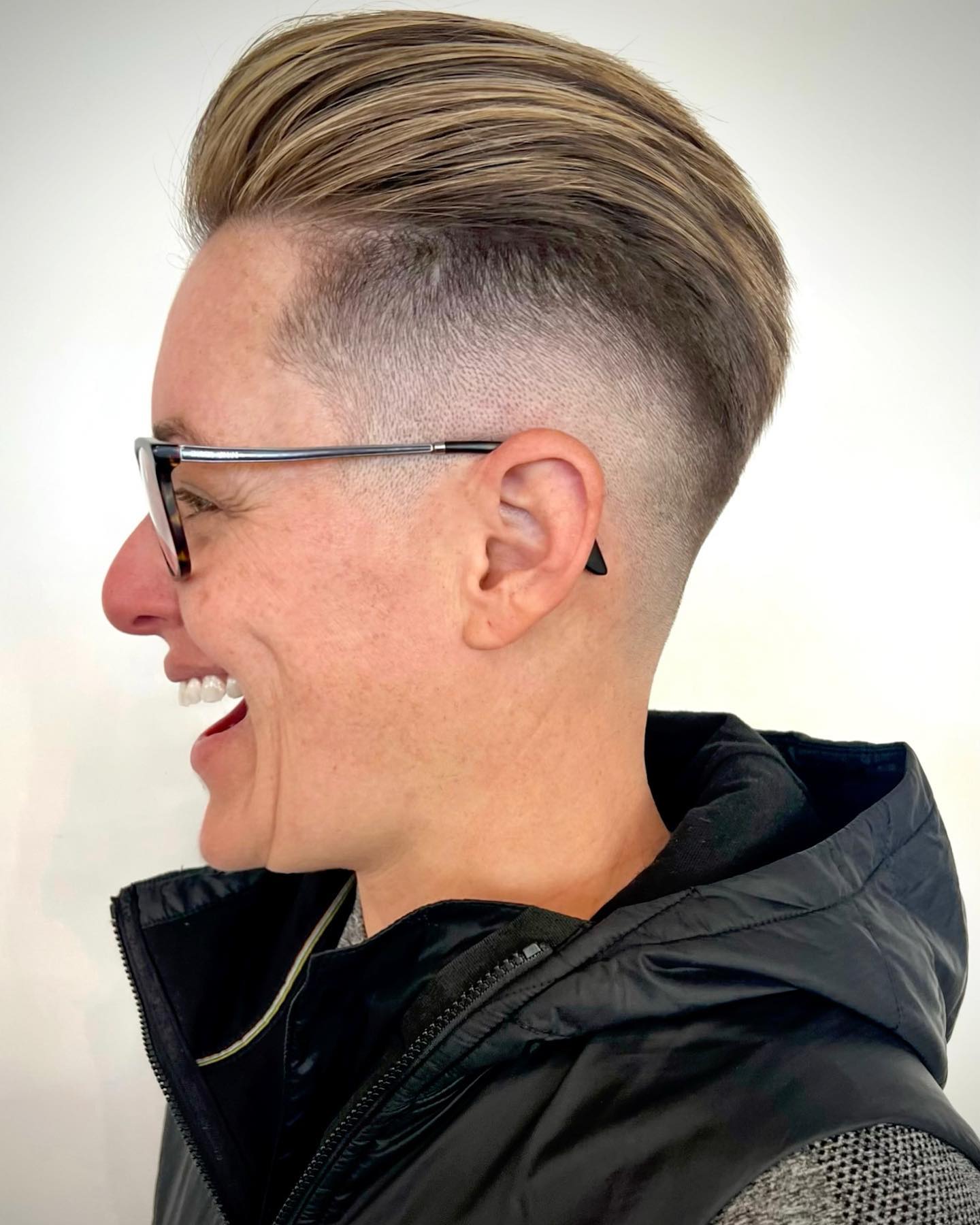 A blonde pompadour such as this one is very stylish and is slicked back in one direction. This way of styling and wearing your hair makes it look very trendy and formal. If you want a hairdo that you can rock for something important and where you wish to make an impression, this is for you!
6. Voluminous Blonde Pompadour Hair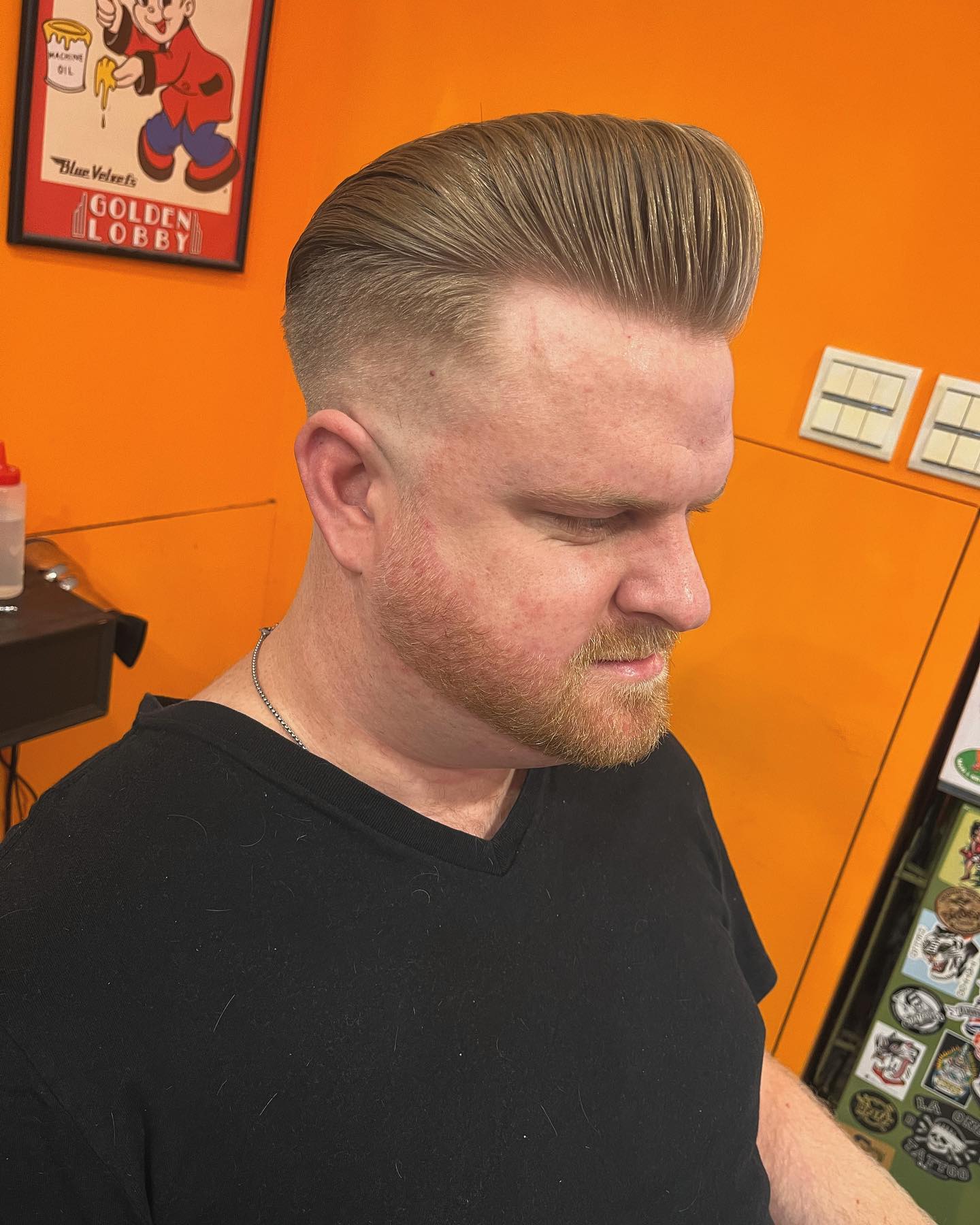 Guys with naturally blonde hair will enjoy this look the most. If you have longer locks and you're a fan of voluminous ideas, this is for you! Make sure that you add a ton of hair gel to set it in place and to rock it for hours to come during the day. The end result is perfect for guys who have naturally thick and voluminous locks, as well as fuller hairlines.
7. Fun Curly Pompadour Hair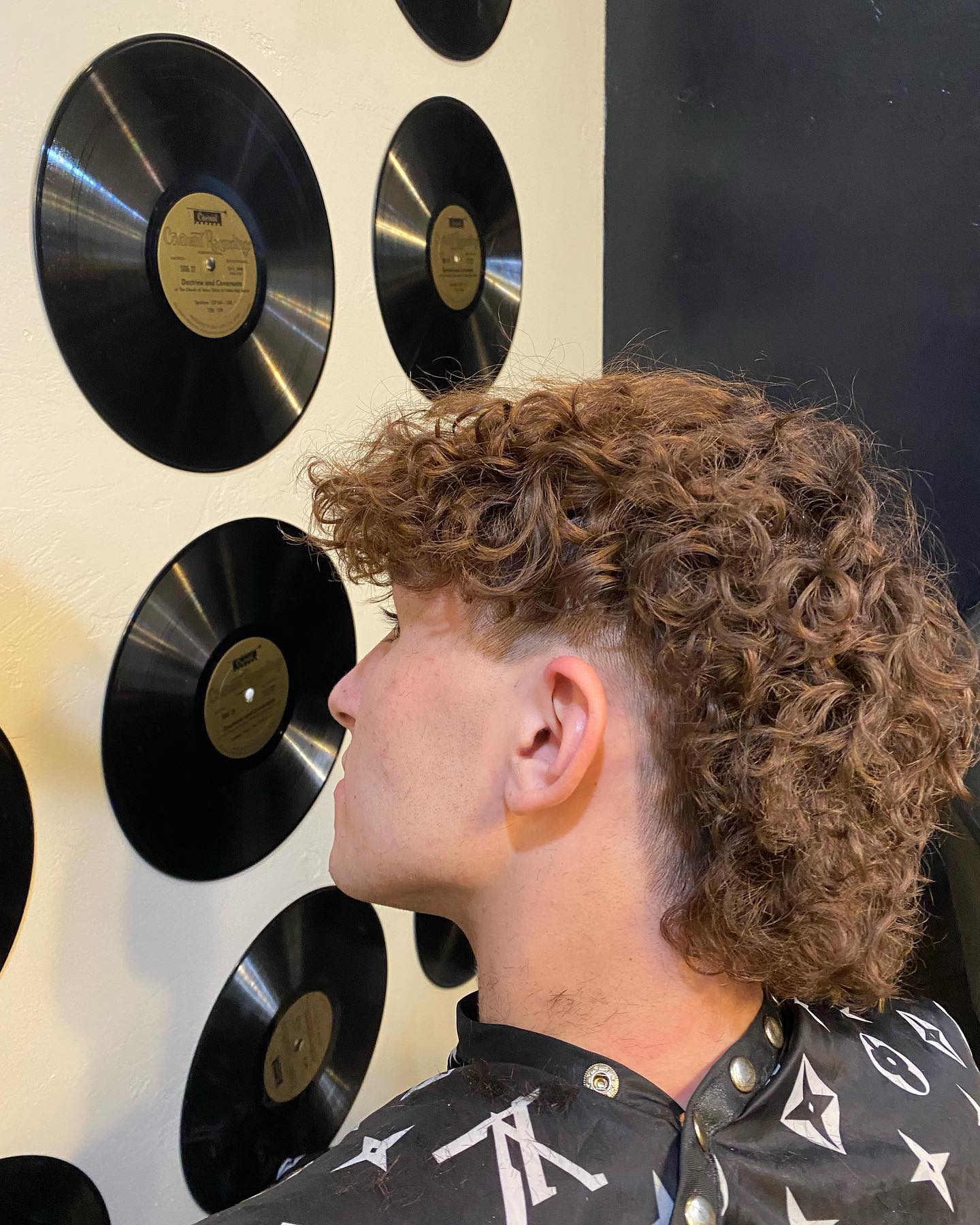 If your hair is curly and voluminous you're going to pull off this chic retro pompadour effortlessly. Make sure that you moisturize your locks and that you style them evenly all throughout. Add a subtle fade detail on the side to make the look more punk rock. As long as your curls are moisturized and healthy, this look is perfect for you.
8. Fluffy Top Pompadour Hair

A high-up flat top like this one is for men who enjoy dramatic cuts. If you love that old-school Elvis Presley look and you want to attract a lot of attention everywhere you go, this is the right way to do it! Heads up since growing your hair to this length will take time and preparation.
9. Icy White Pompadour Hair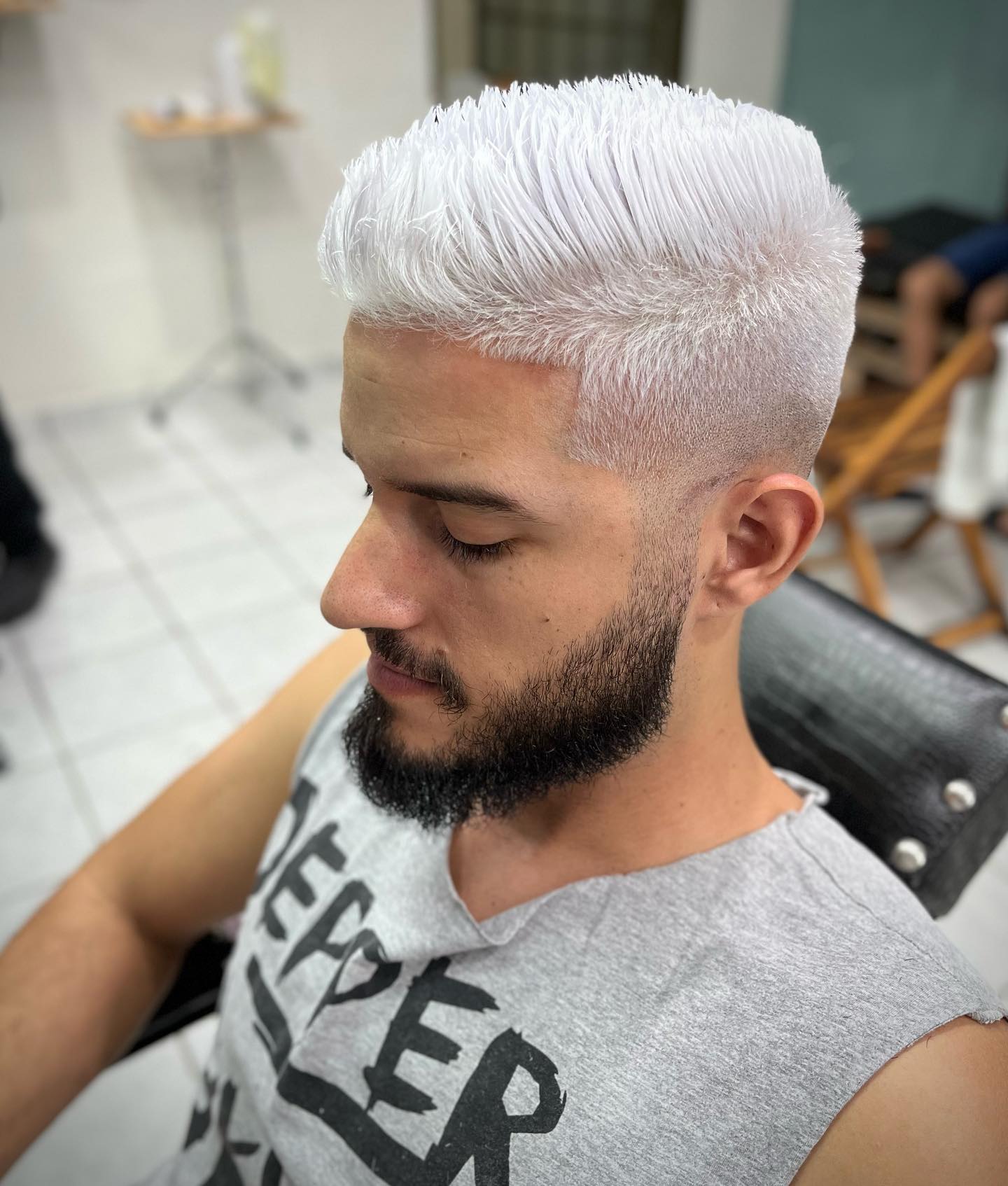 Not a lot of guys would dare to bleach their hair. Would you? This look is often worn by those who love attention. It is a common hairdo by younger men or teen guys since it is such a popular look on social media and Pinterest. If you're a fan of icy white locks, this is for you.
10. Curly Messy Pompadour Hair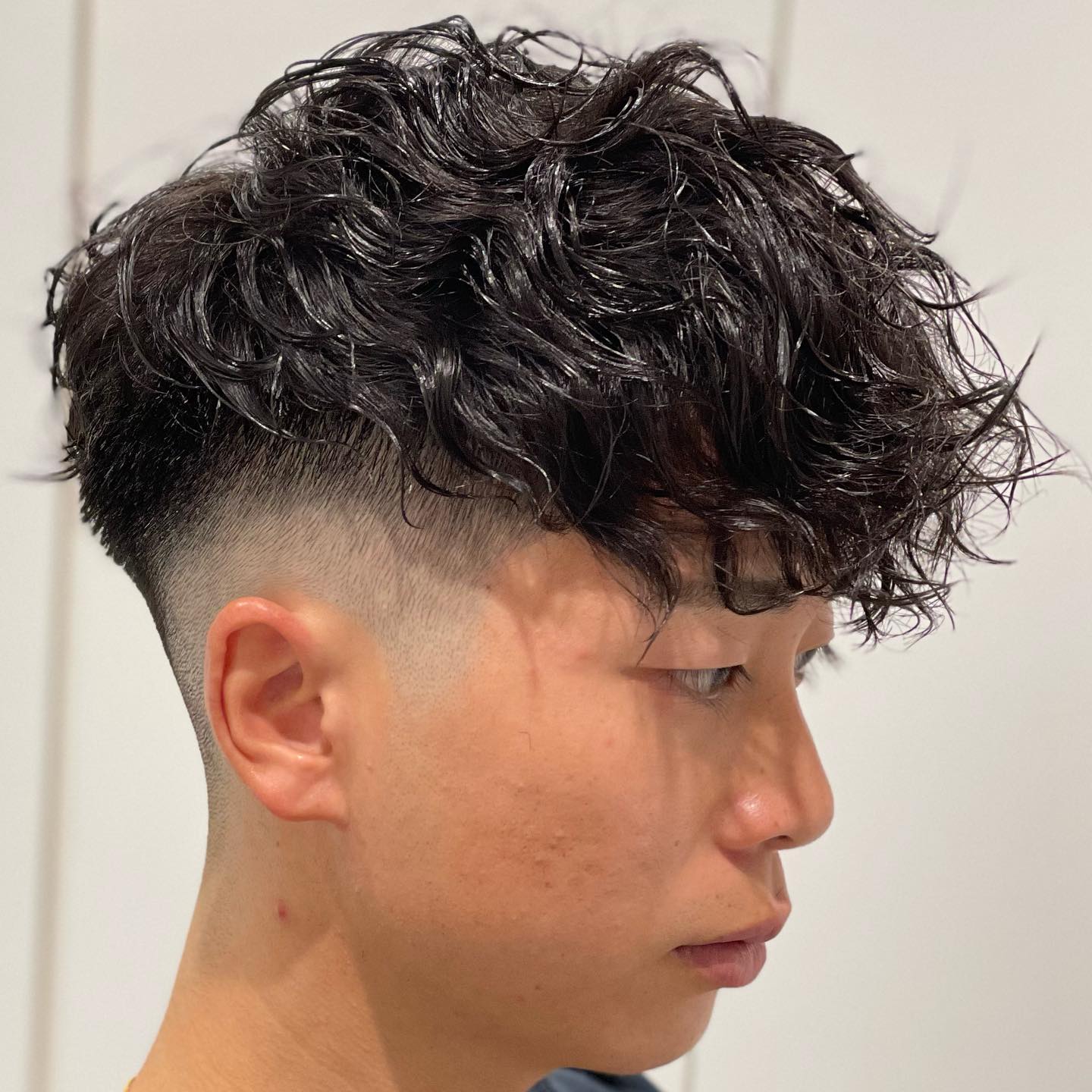 A curly and messy pompadour is for guys who enjoy the diversity and versatility of their looks! This hairdo is going to look amazing on most age groups and hair colors. Just make sure that you can grow your hair to this length and that you book your hairstylist or barber every 3-5 weeks to maintain and upkeep the design.
11. High Up Top Pompadour Hair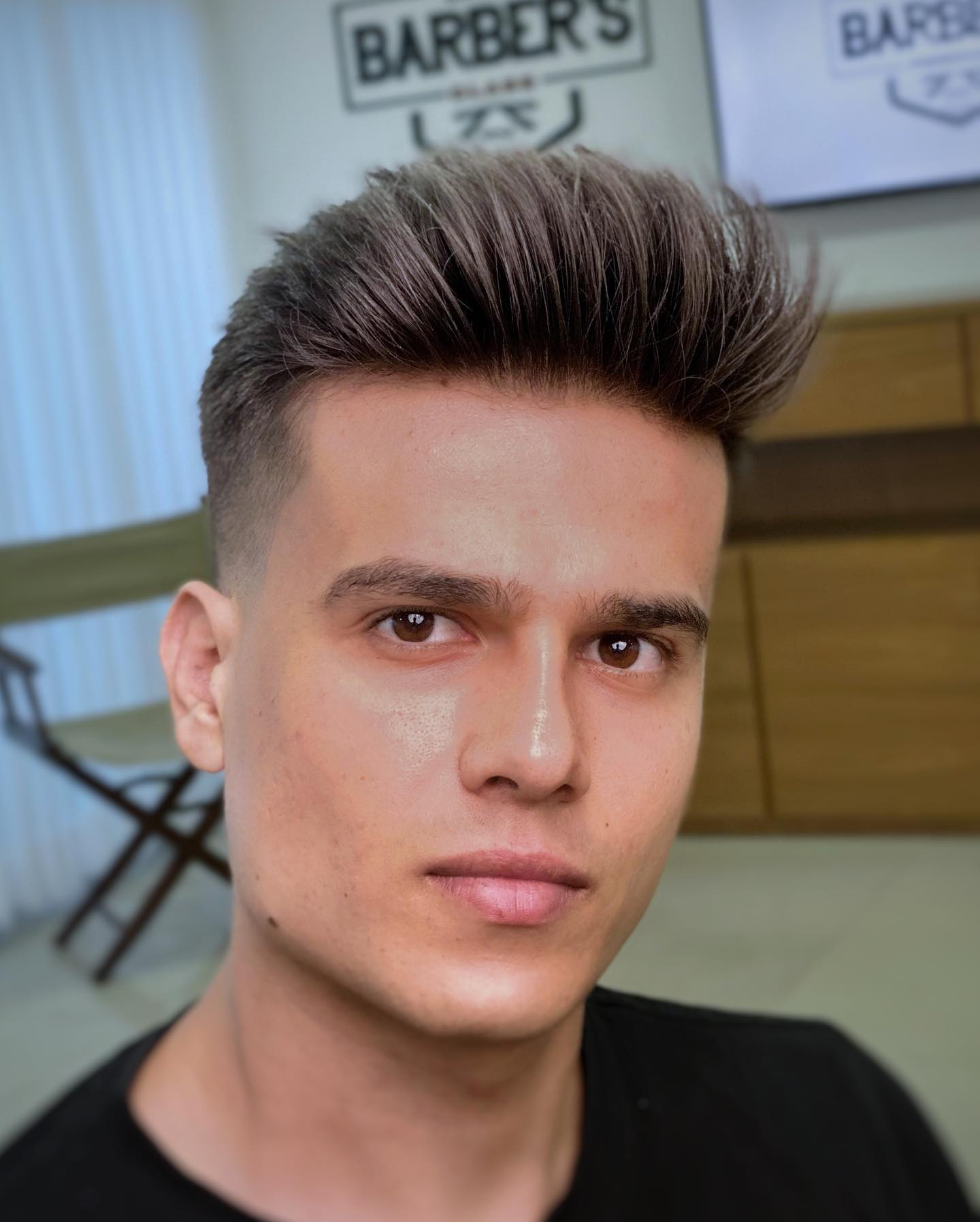 A high-up pompadour such as this one is a common look by guys in their twenties. It is styled high up and swept all the way back, making it a trendy hairdo for those who enjoy their long locks. It is vital to set your hair in place with hairspray when it comes to this look, so just a quick heads up.
12. Voluminous Pompadour Hairstyle Look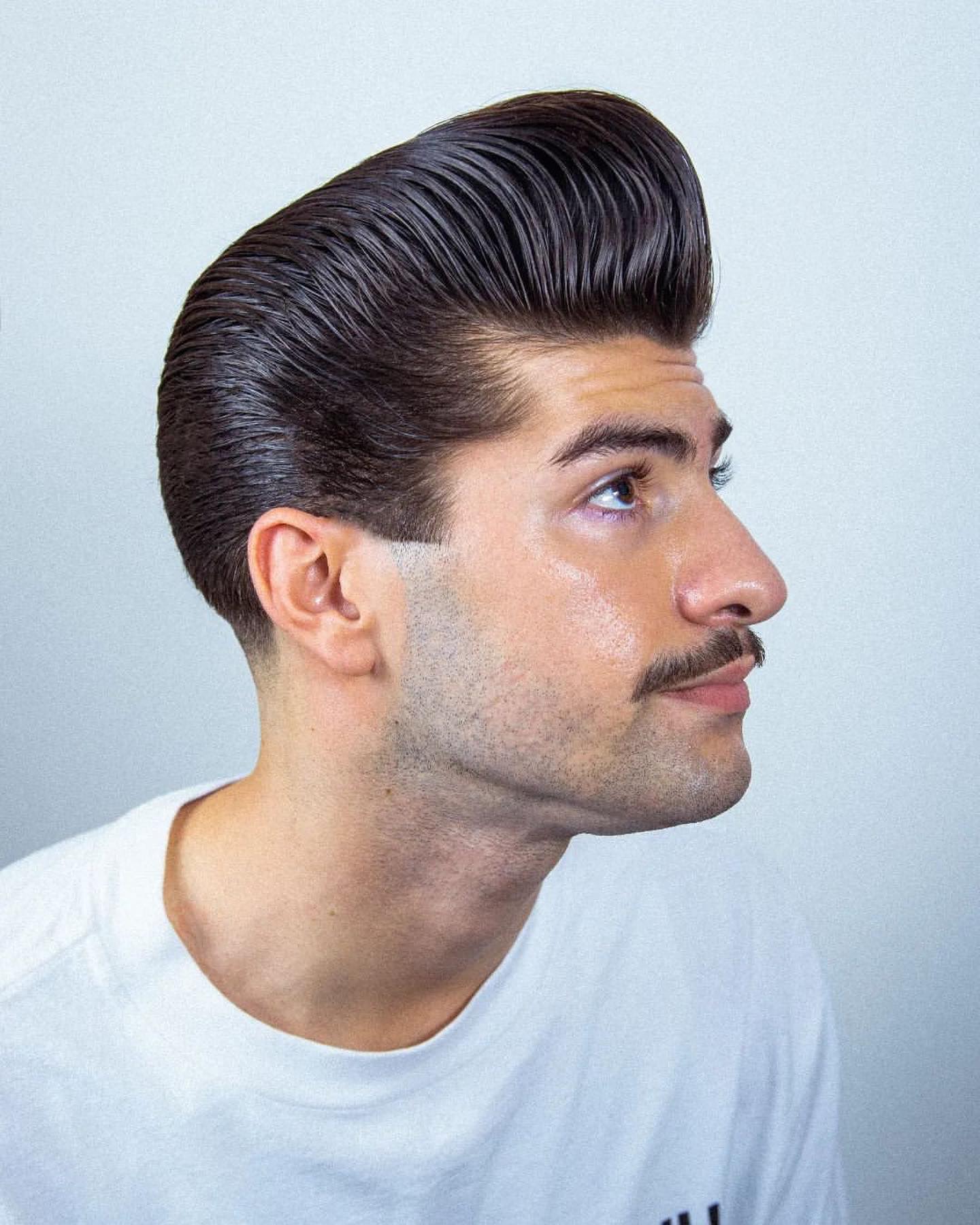 Embrace the 70s punk rock look and try out this hairdo! If you have high and long locks and you want to make a statement, this is the right way to do it. The high slick-back pompadour is going to look amazing on guys who have an important event going on. Does this sound like you?
13. Light Blonde Pompadour Hair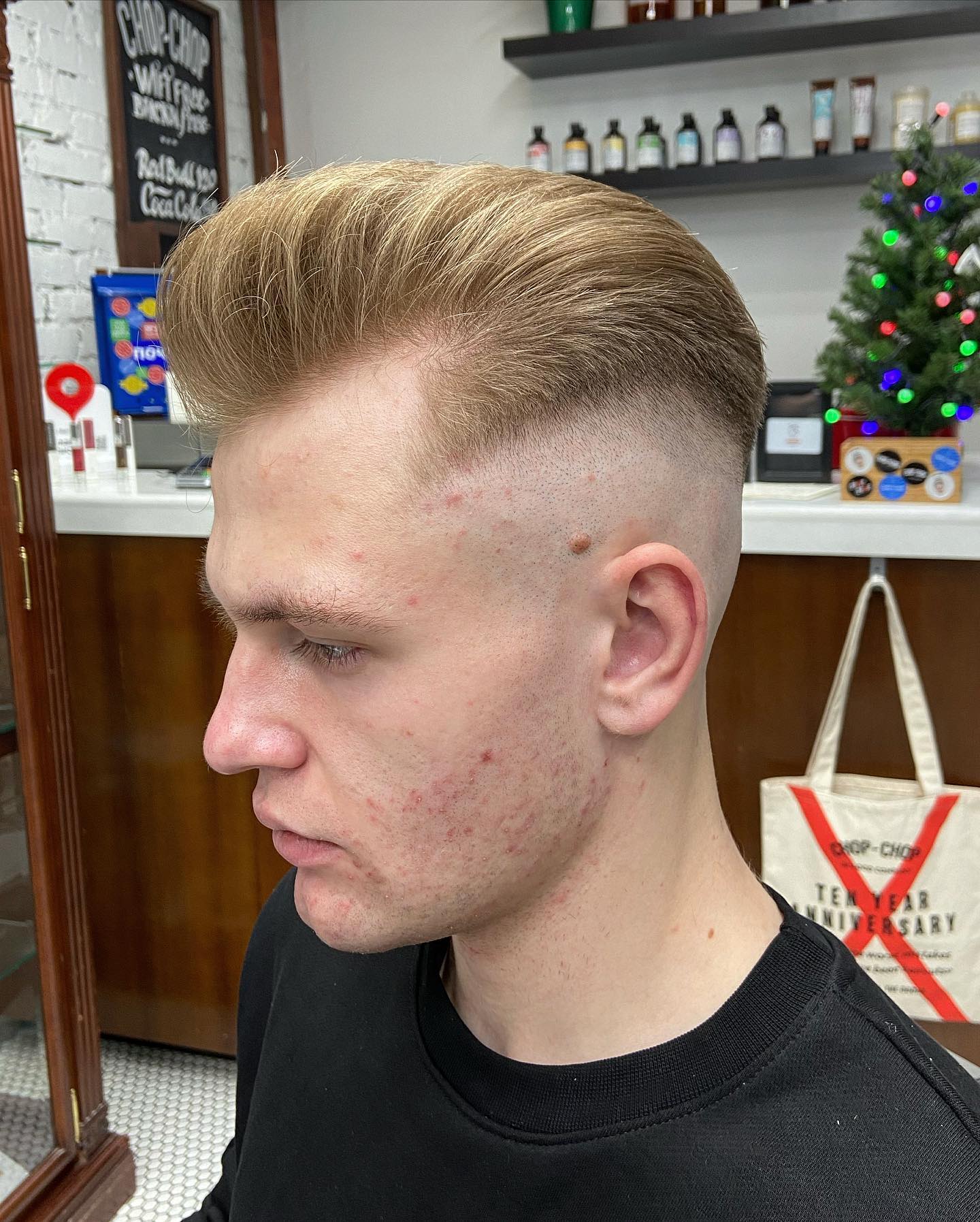 This light blonde pompadour is an attractive look that you're going to like for the summertime period. It is simple, clean, and quite wispy, often worn by guys who enjoy low-maintenance ideas. If you're a fan of proper transformations, this is for you!
14. High Updo Top Pompadour Hair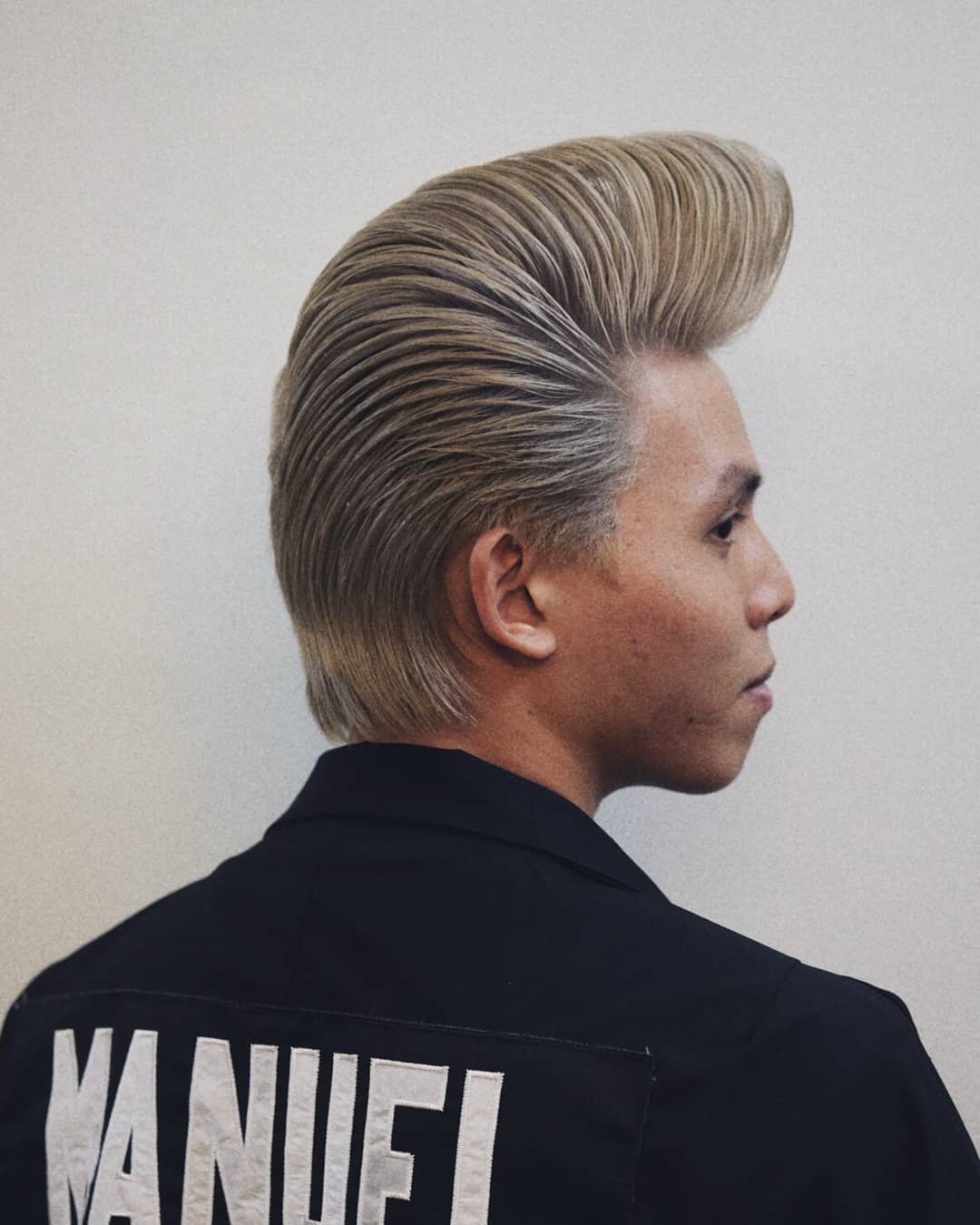 Have you ever seen a pompadour as crazy as this one?! This is a gorgeous and voluminous look that can take you weeks to grow. If you can maintain it and you're ready for a commitment, why not style this beauty? It is going to get a lot of attention no matter the event, that's for sure.
15. Slick Black Pompadour Hair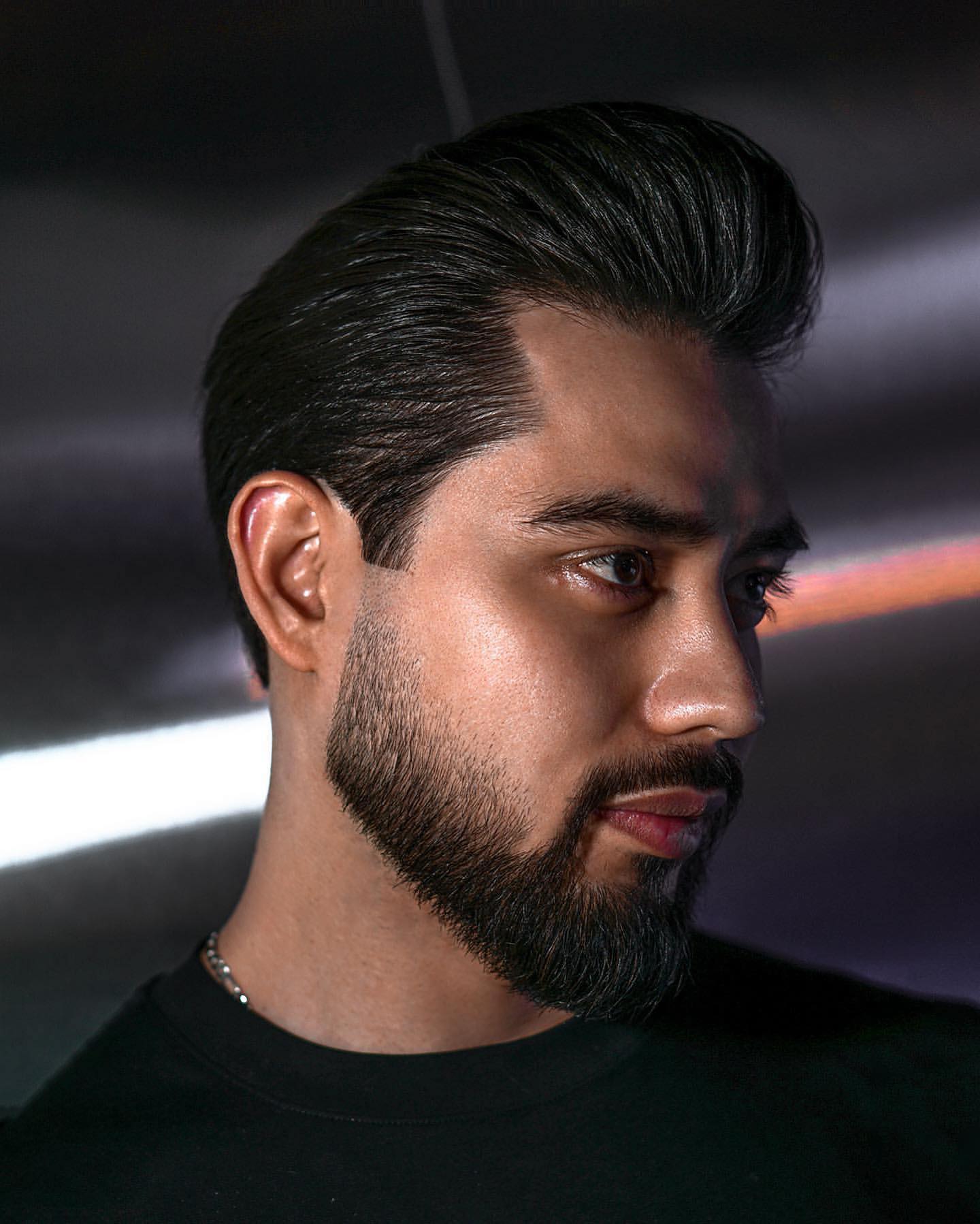 Go for a slick-back look if you want to look formal, elegant, and smart. Guys who love the slick back trend and those who are ready for some serious amount of compliments are going to like this design. Show it off and style it with a bit of hair pomade so that you don't look too greasy throughout the day.
16. Messy Long Pompadour Hair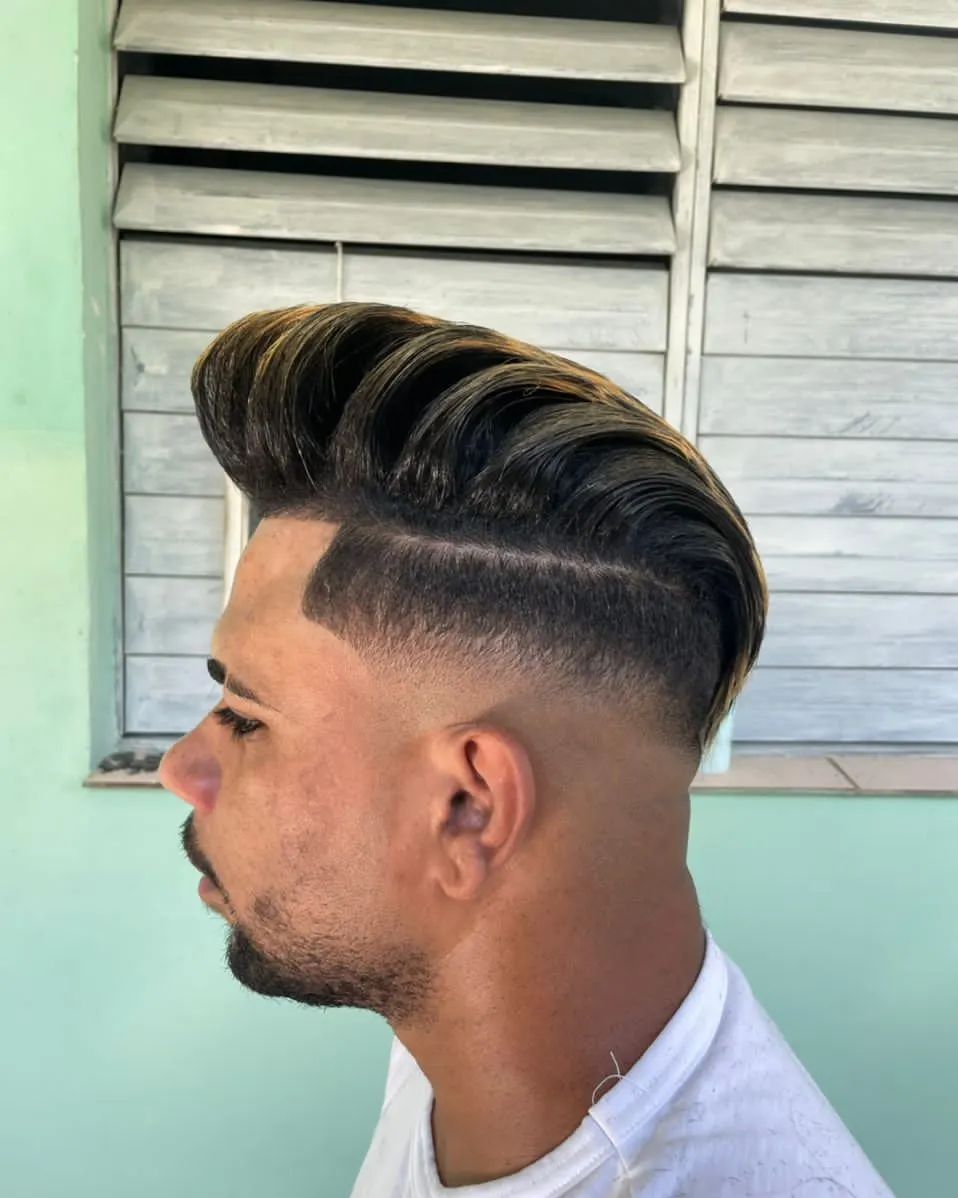 Messy and long pompadour can look very retro. If you're a fan of longer ideas and you want to commit to something new, this is where you can start! Show off beauty such as this one everywhere you go and just know that not a lot of people are going to have the exact same style as you
17. Natural Pompadour Hair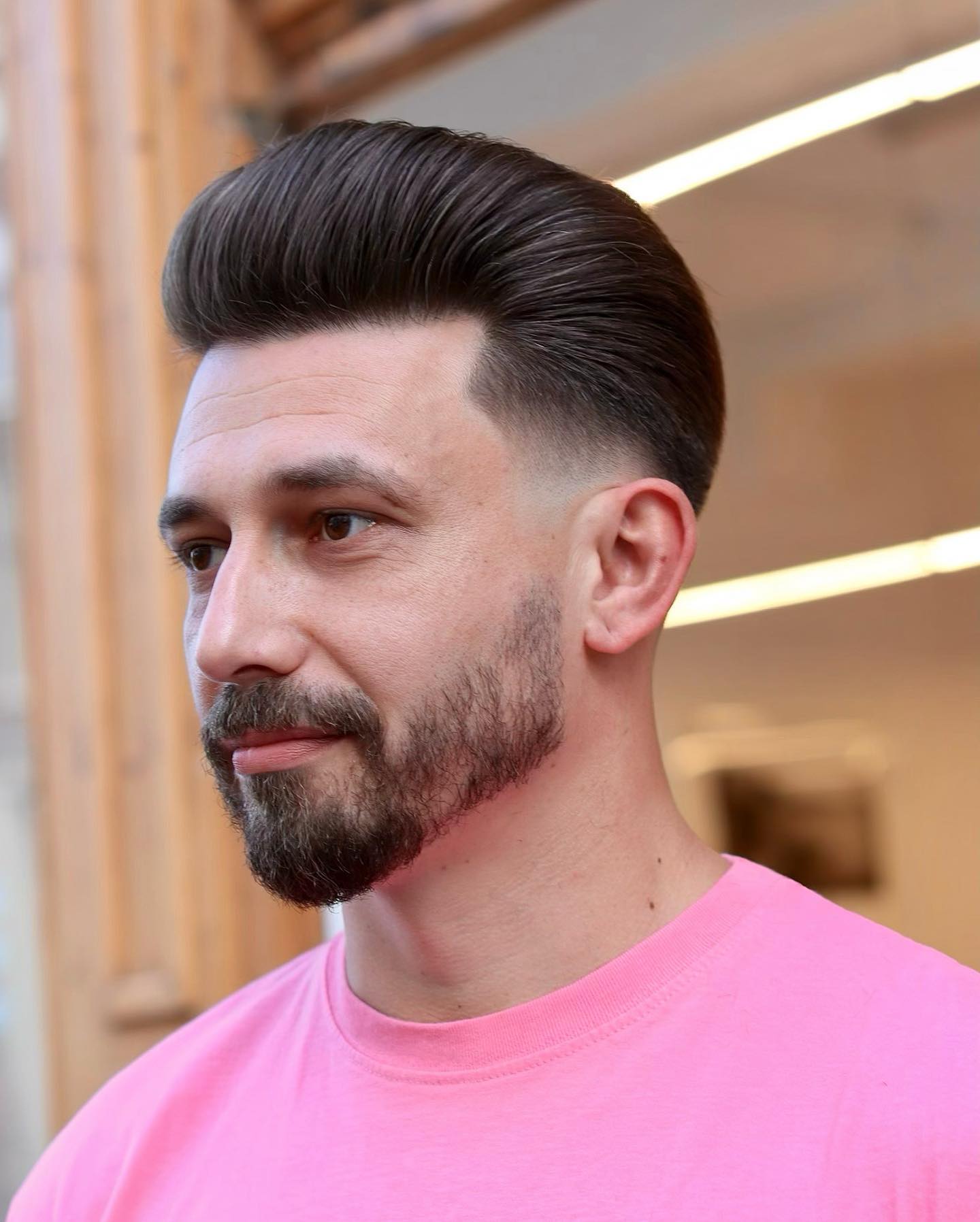 A natural and simple pompadour such as this one is going to look amazing on those who are very low-maintenance and are all about practicality when it comes to their hair. If you are a 5-minute type of guy early in the morning and if you can't invest too much time in doing your locks, this is perfect for you.
18. Fluffy Top Pompadour Hair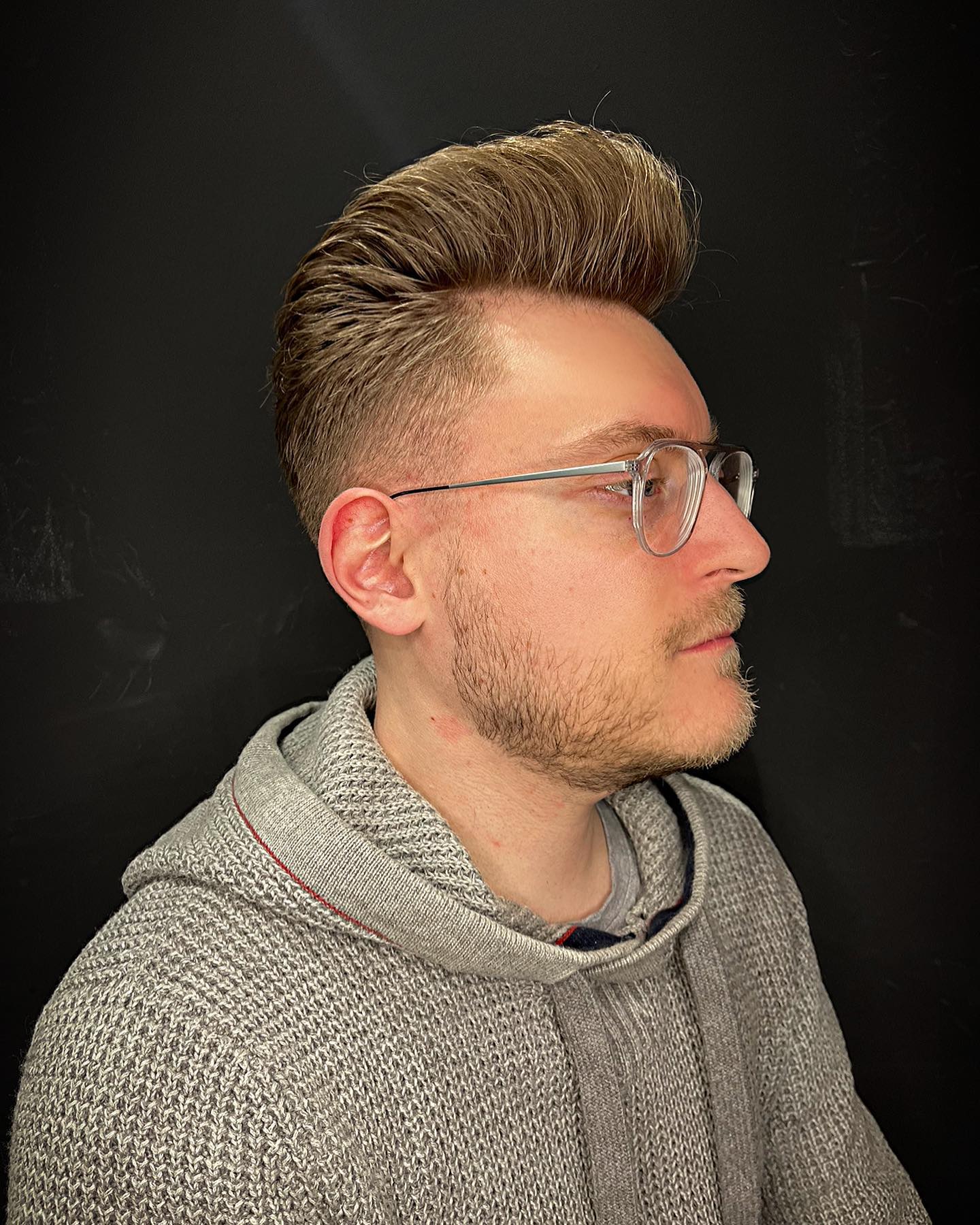 Lastly, why not go super fluffy?! If you're someone who enjoys big updos and you love a stylish pompadour for day-to-day wear, this is for you. Give it a go if you're picky and if you're ready to make a change with something that is totally new and unique.
Pompadour Hairdo Is Calling!
So, which design do you fancy the most out of the bunch? Are you into shorter or longer looks? Either way it may be, we know that everyone is going to find something for themselves on this list. Which is your top pick?