The prom season is ahead of you? Are you looking for your next hairstyle inspiration? Young girls and teens who are looking for their perfect hairdo will find a lot of inspiration & ideas in this article. Find your perfect prom hairstyle down below that you can rock proudly and with full confidence!
Are you feeling lost or unaware of what to rock for your prom? It is a big event, which means that you need to put a lot of thought & care into your hairstyle. You don't have to go overboard or spend loads of money, but you have to find something that truly suits you and your character. Some of the most popular & hottest trends are:
High bun ideas
Loose curls
Hollywood waves
Balayage or ombre hairstyles
Sleek & straight ponytails
Updo Prom Ideas
1. Blonde Updo Hair Idea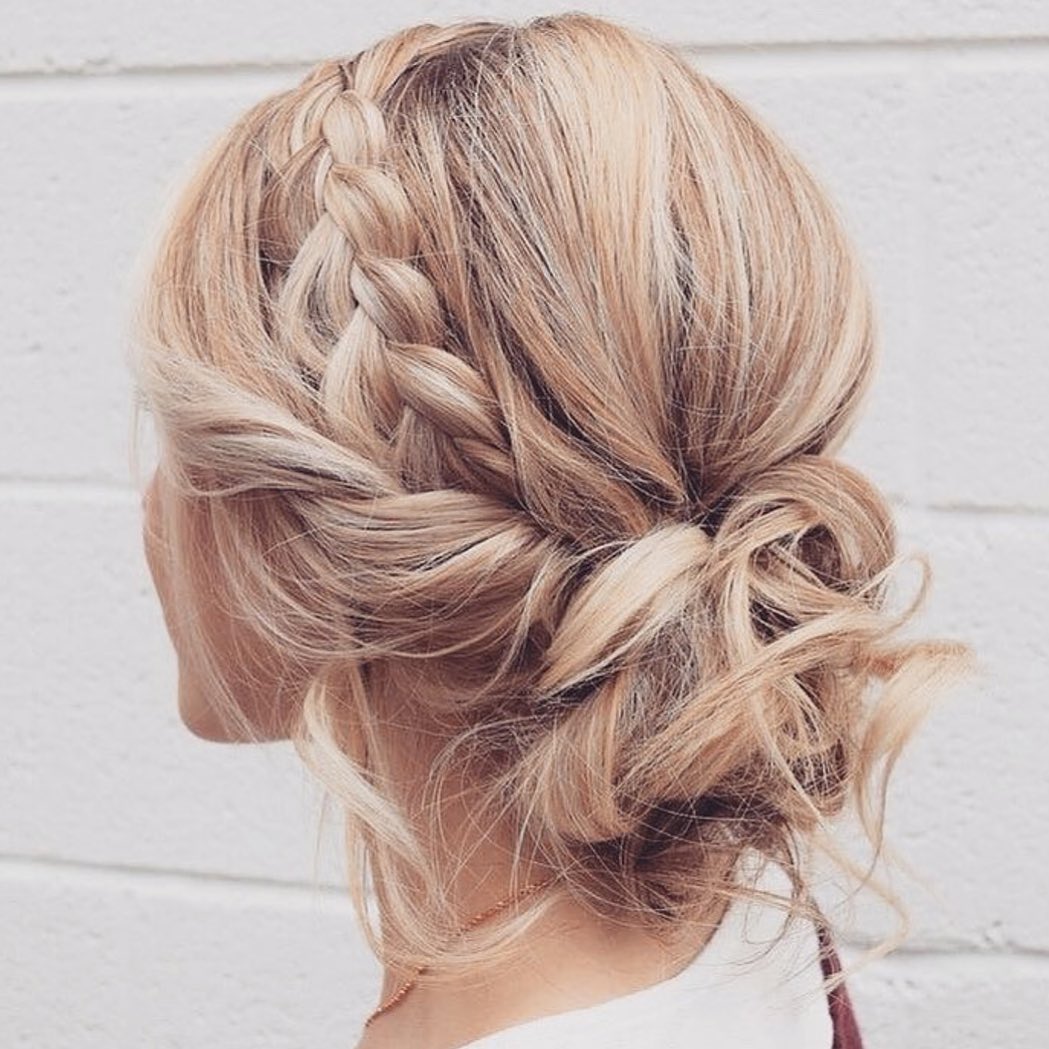 If you're a natural blonde you're going to enjoy this look and love it for your prom. Round it up with a feminine bun detail and rock with confidence.
2. Brown Bun Wavy Look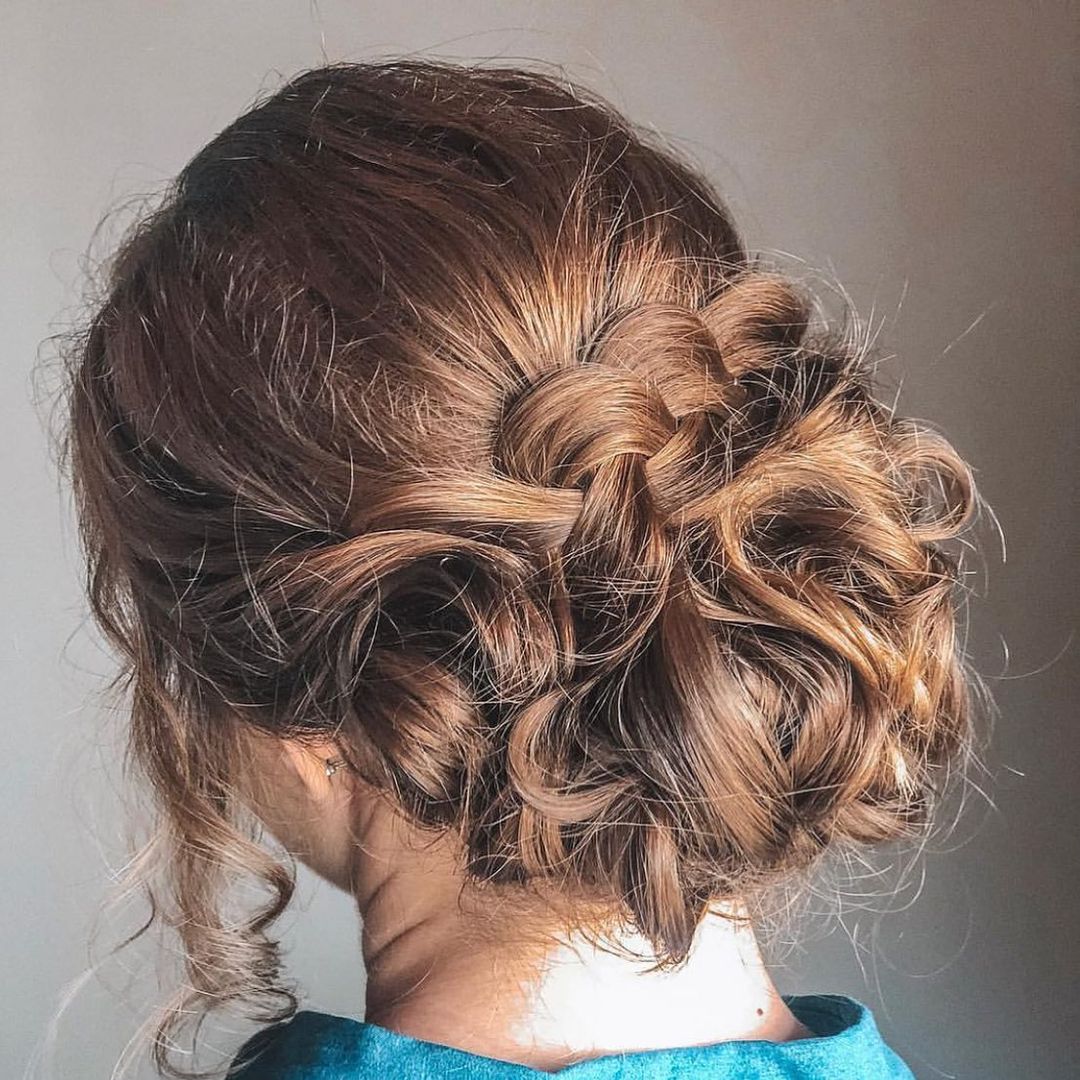 Make sure that you have 60-90 minutes to spare when getting this hairstyle. It is a gorgeous feminine idea for teens.
3. Blonde Hairstyle With Flower Details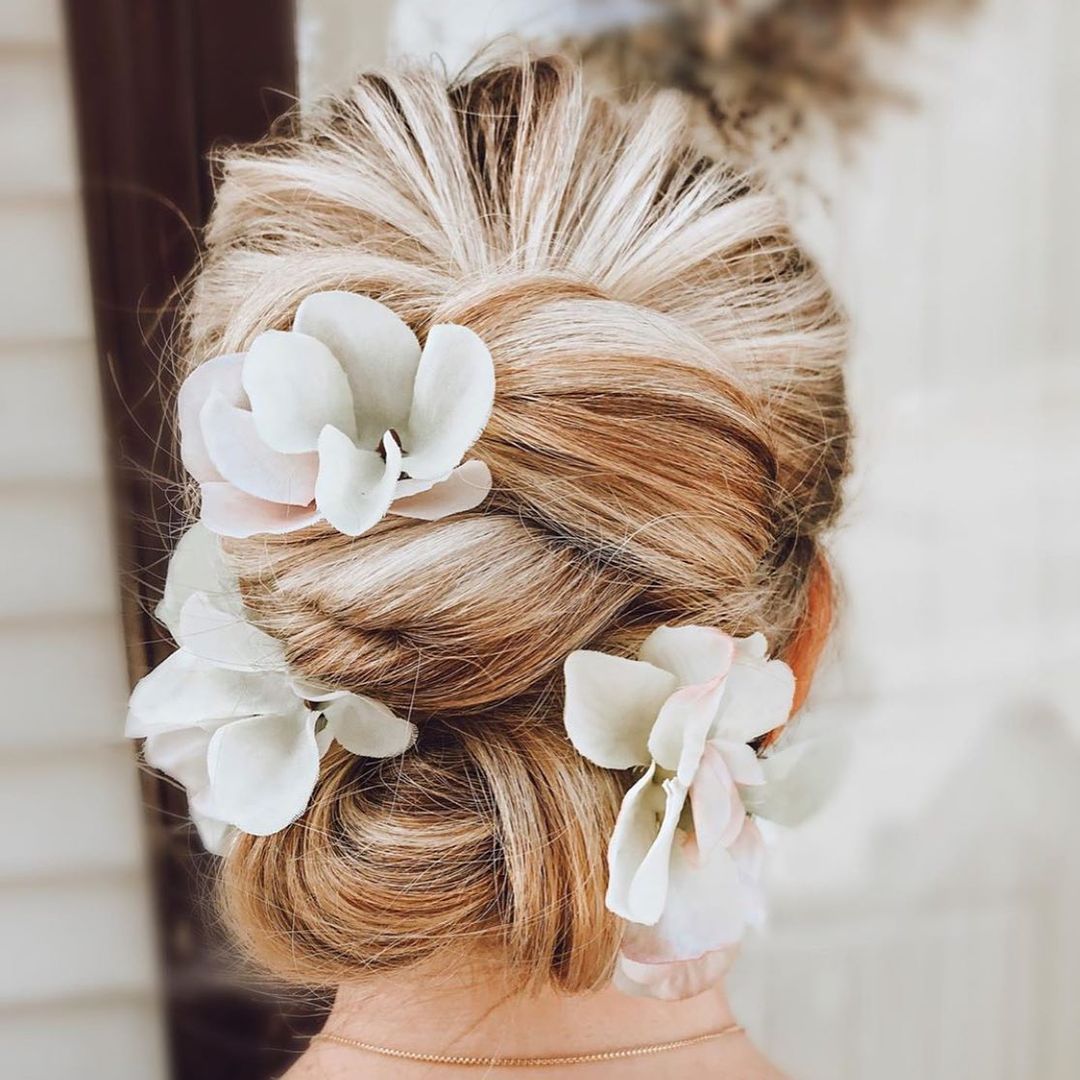 If you are a flower lover and a flower child you're going to enjoy this look. Decorate your hair with some flowers in the back to make it look even more girly & sophisticated.
4. Delicate & Eleegant Bun Idea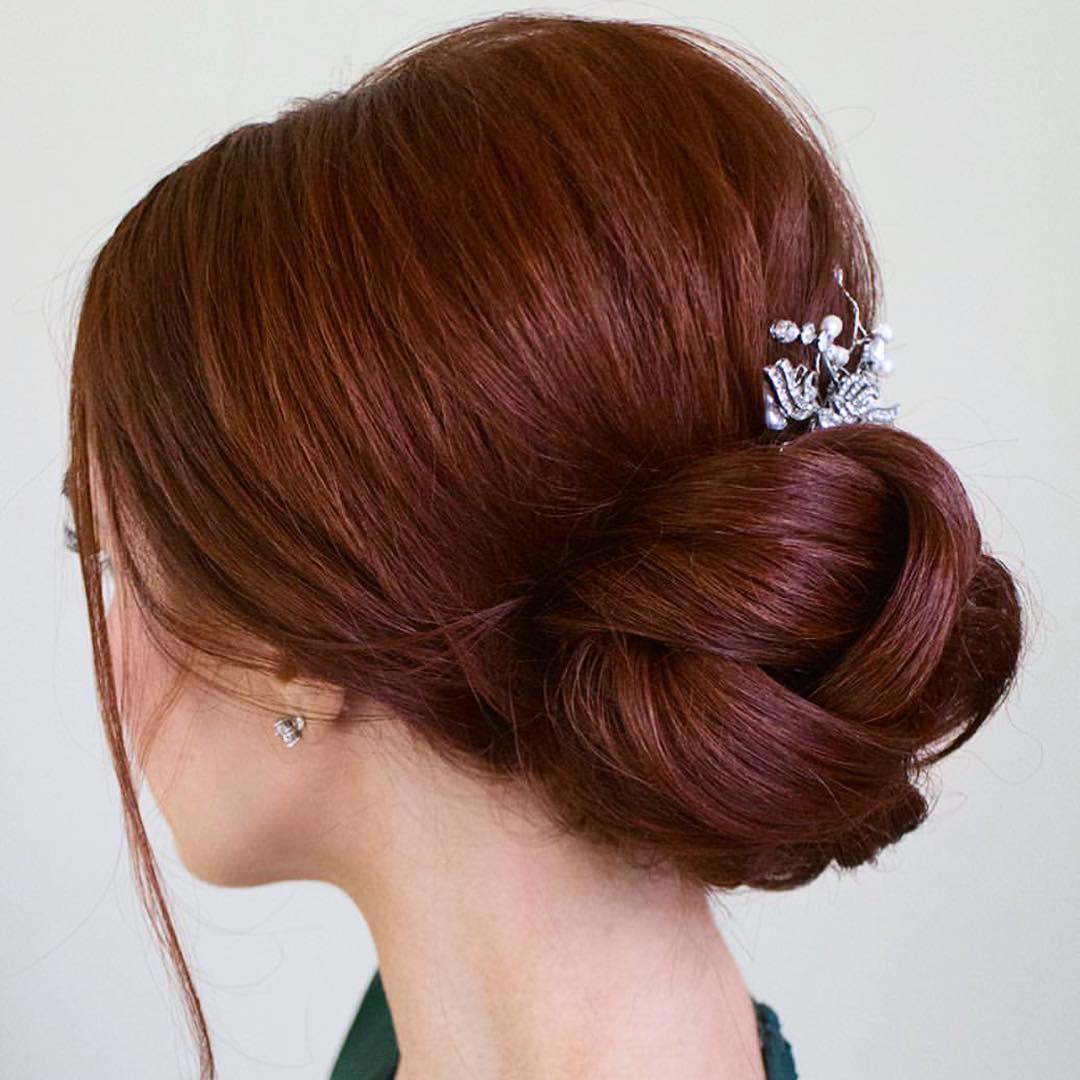 Do you love & enjoy classy and feminine hairdos? If you love to look chic and elegant just know that you're going to enjoy this look.
5. Fluffy & Voluminous Bun Look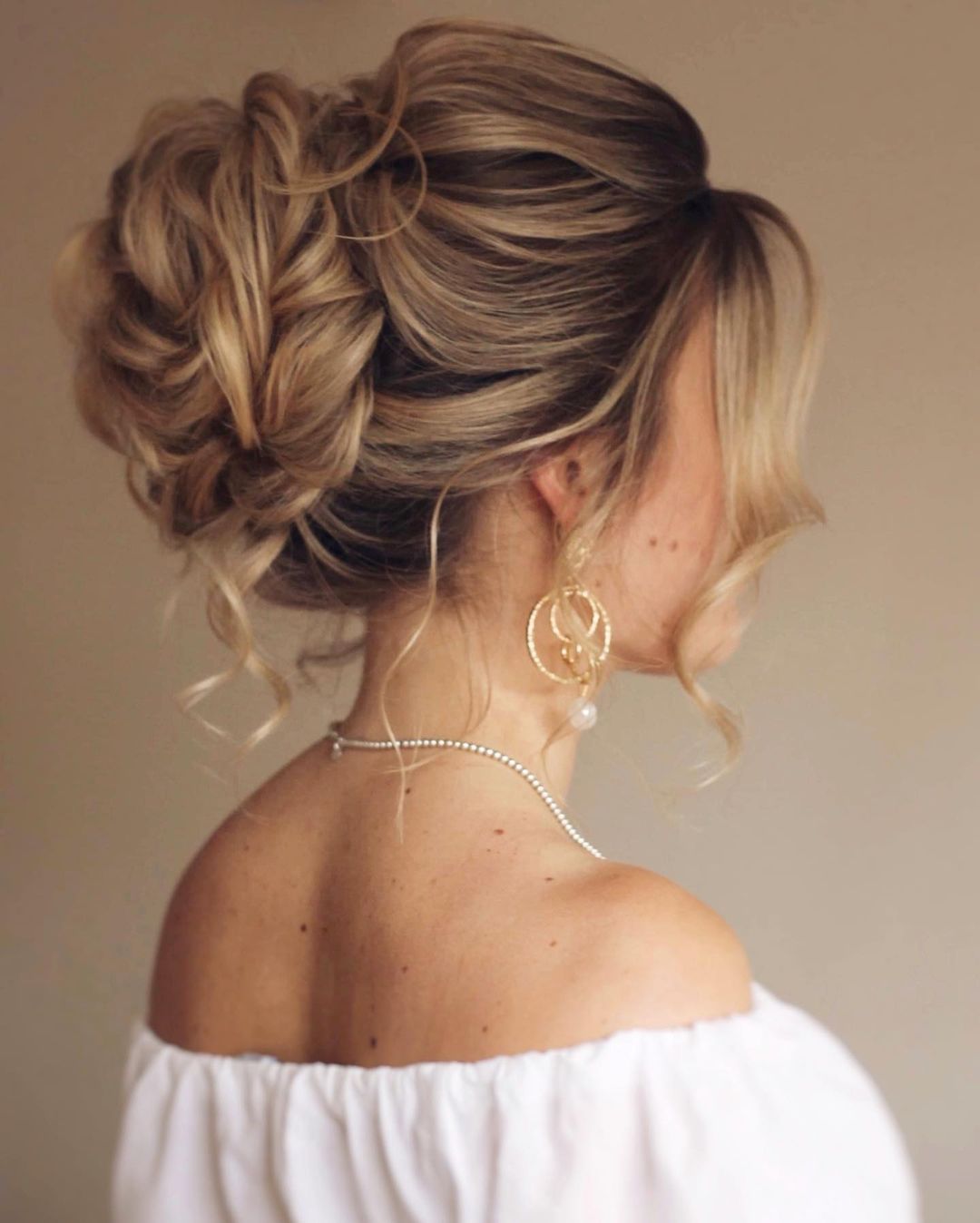 If your hair is half brown and half blonde you're going to like this look. It is so feminine & retro without being too overpowering on most women & for their proms.
6. Light Hairdo Updo Style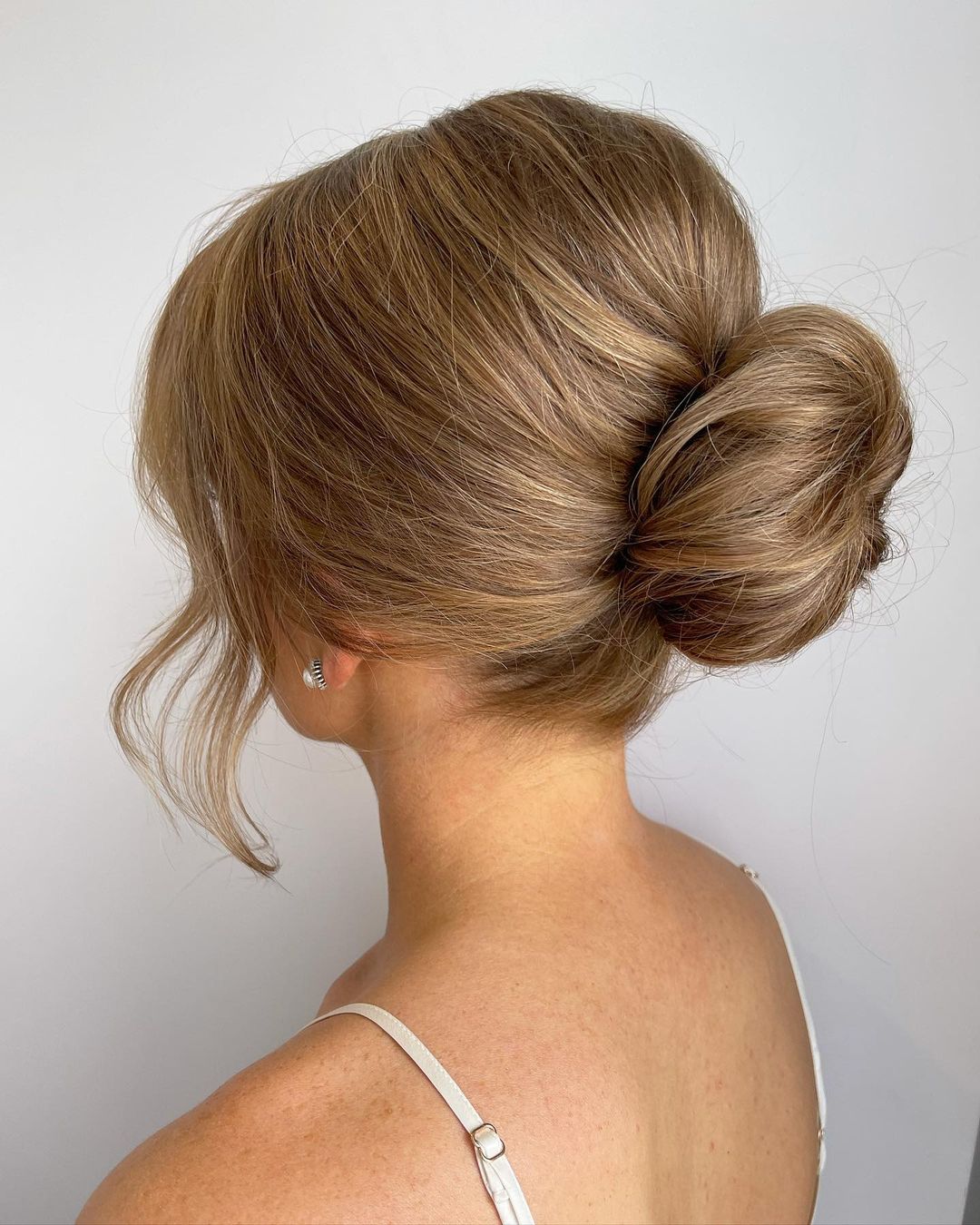 If you plan on wearing an elegant dress just know that this is the ultimate hairdo for you. It is so elegant and chic, as well as feminine.
Ponytail Prom Ideas
1. Loose & Retro Ponytail Look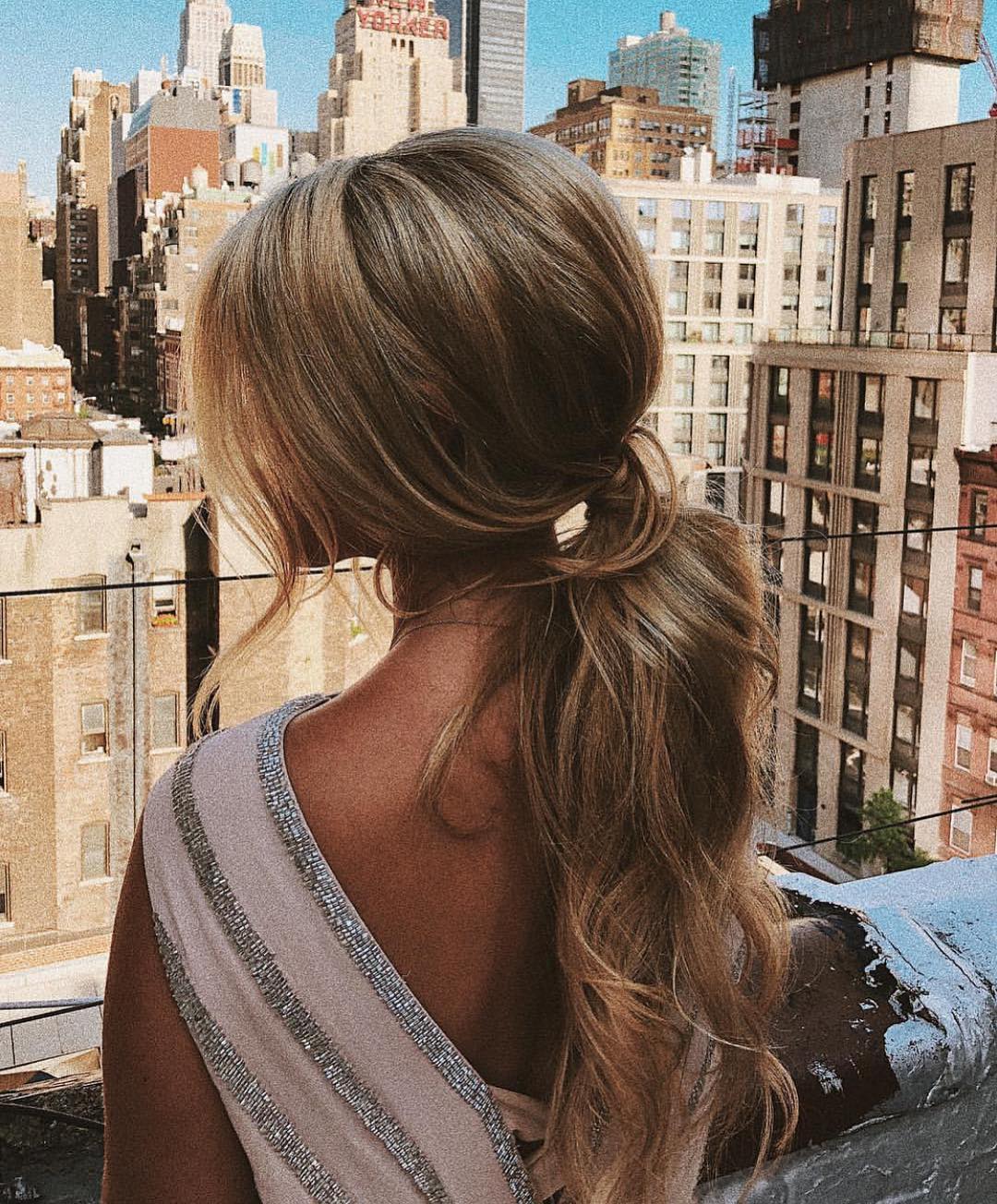 This loose retro ponytail will look great on blonde women. If you're a fan of pony looks you're going to easily achieve this one, on your own or at a hair salon.
2. Ponytail With Hair Piece Detail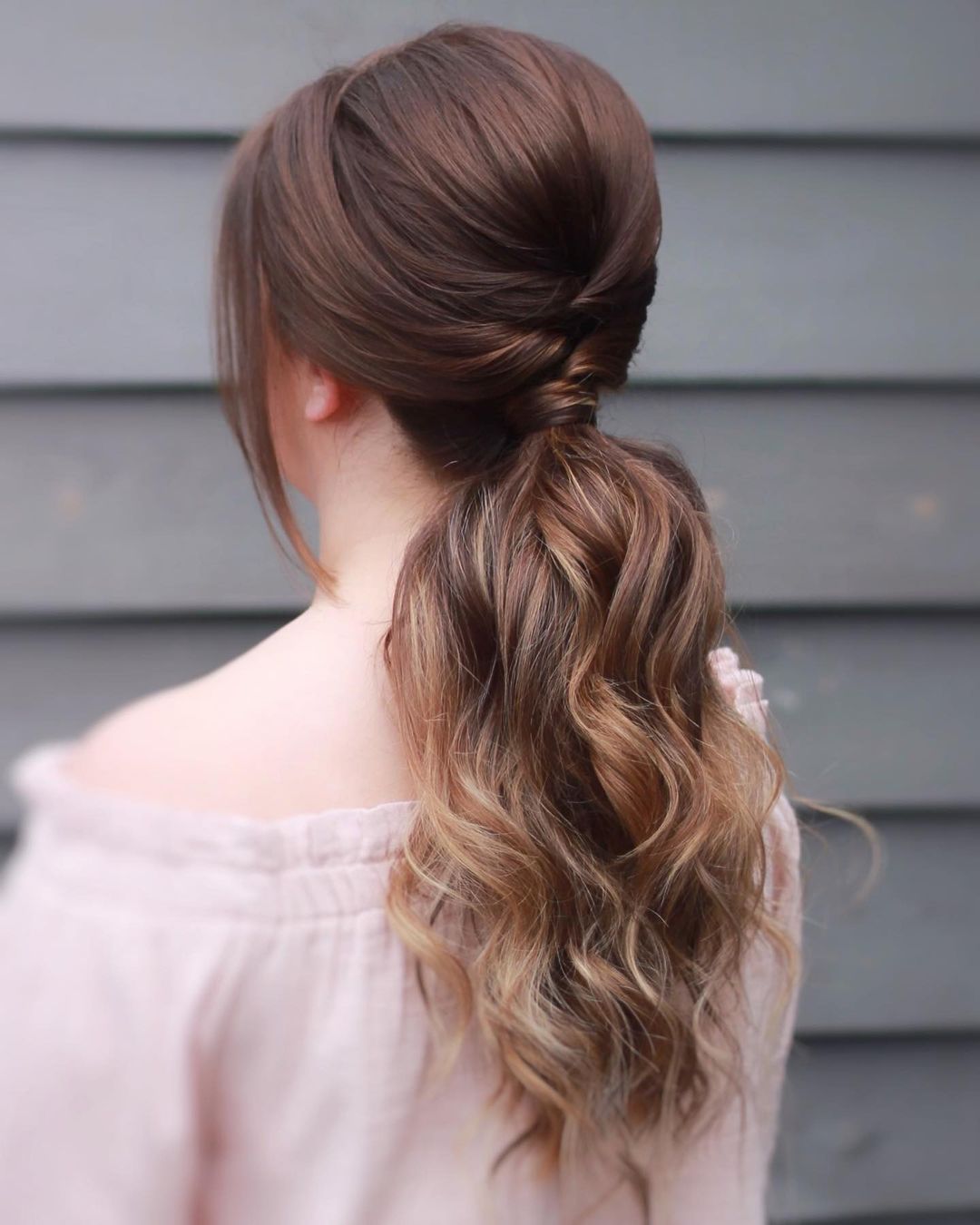 Instead of using an elastic, use your own natural hair to twist it around the ponytail and to give it this elegant (new) look.
3. Loose Blonde Ponytail With Tendrils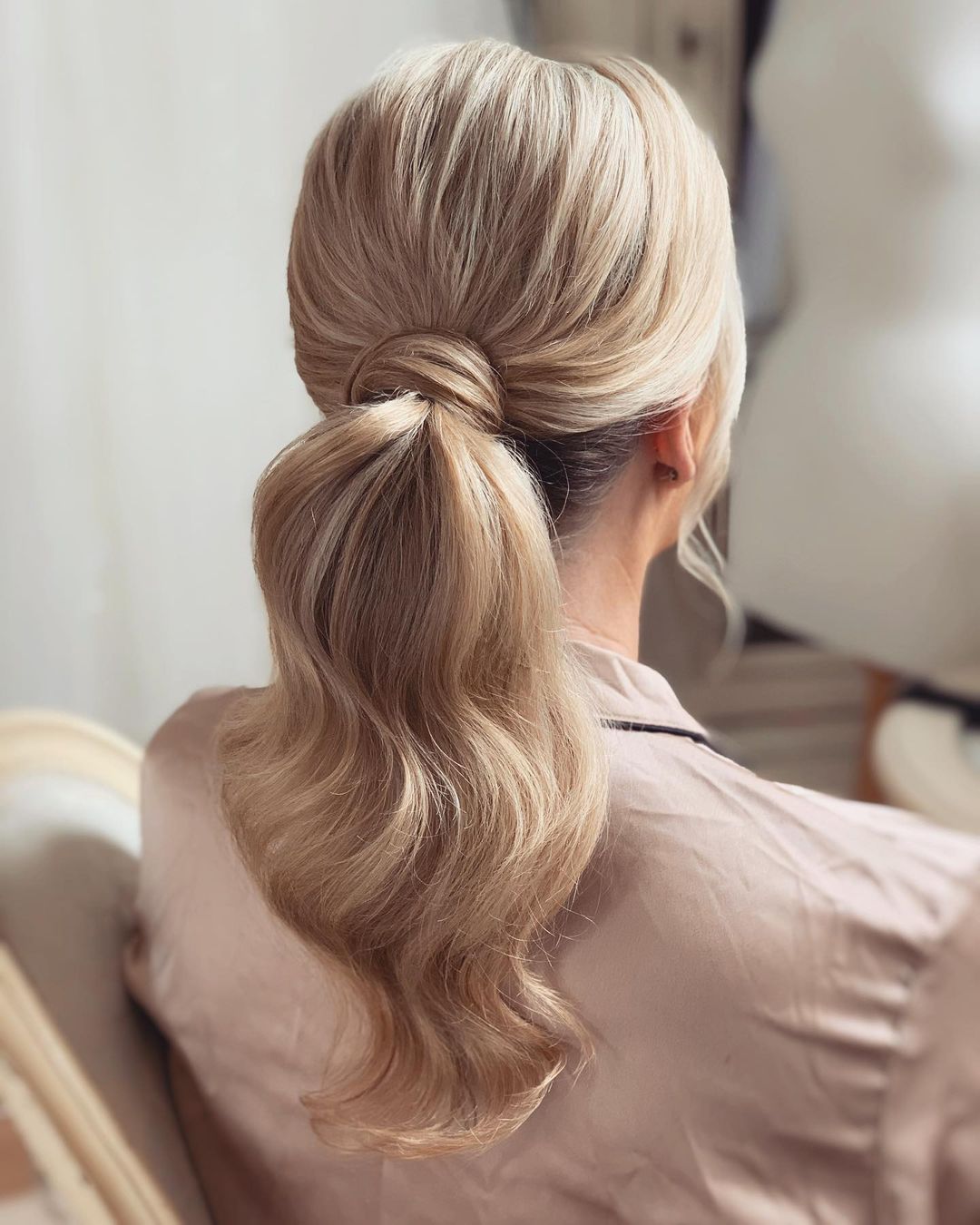 This blonde look with tendrils on the side is chic and elegant. If you prefer formal ideas and you love this icy blue color, make sure that you give it a go.
4. Messy & Chic Low Ponytail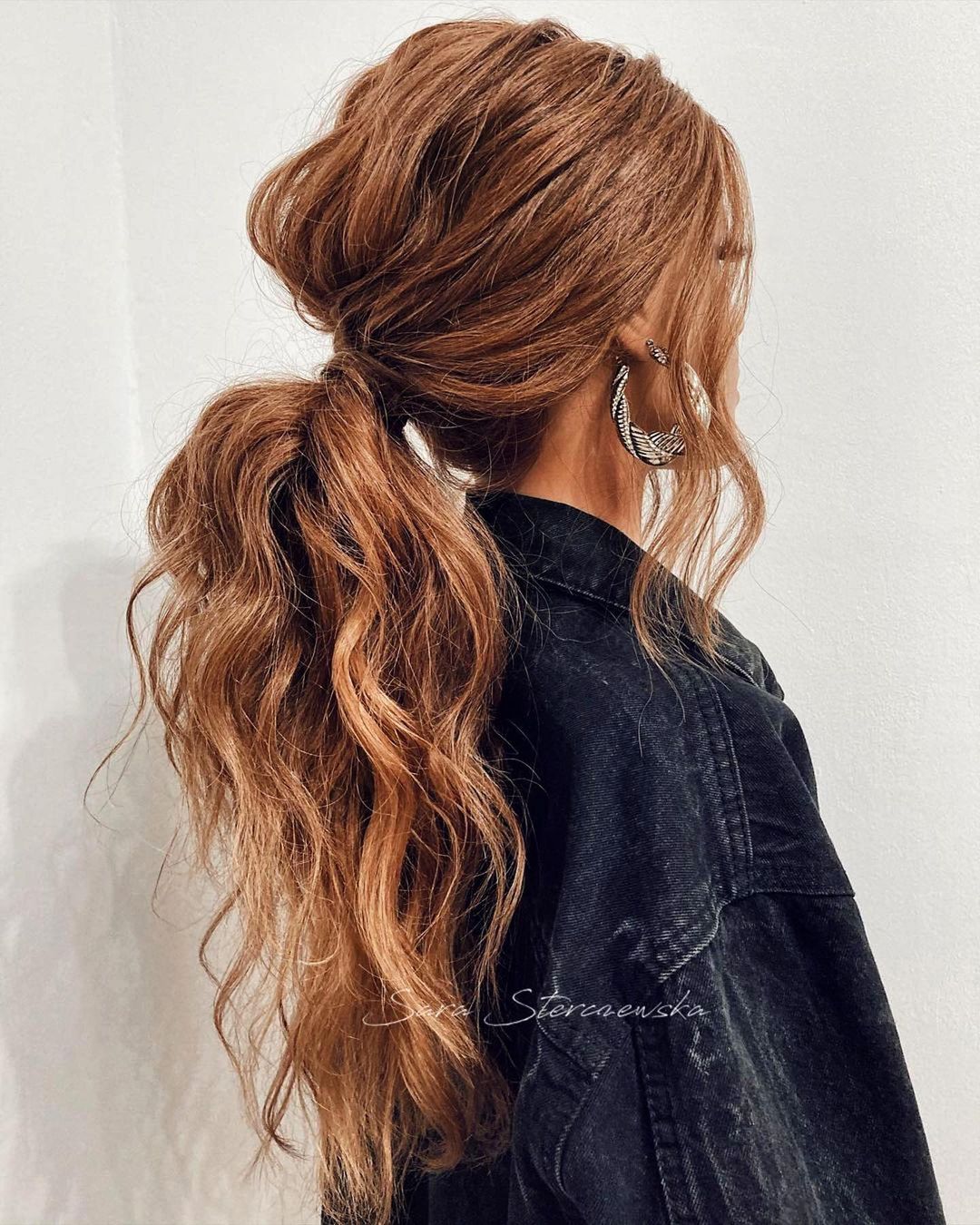 This low ponytail is so gorgeous & retro. If you are a fan of fiery colors you will easily pull off this hairstyle. Add some bangs or tendrils to make it look even more cohesive.
5. Voluminous & Retro Loose Ponytail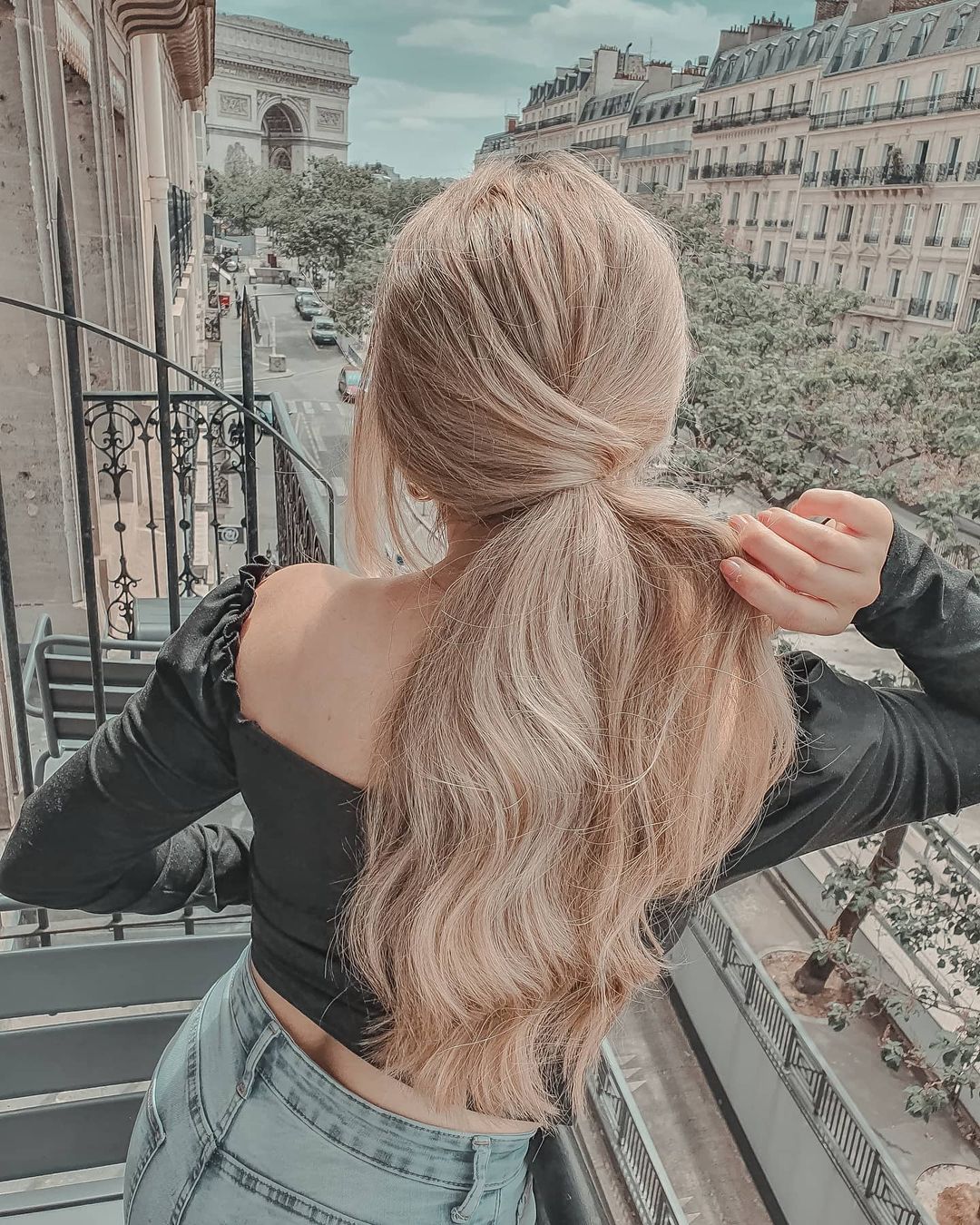 If your hair is naturally long & voluminous, as well as fluffy, you will look amazing with this ponytail. It is high, sexy, as well as ideal for girls who love to stand out.
6. High Sleek Ponytail Idea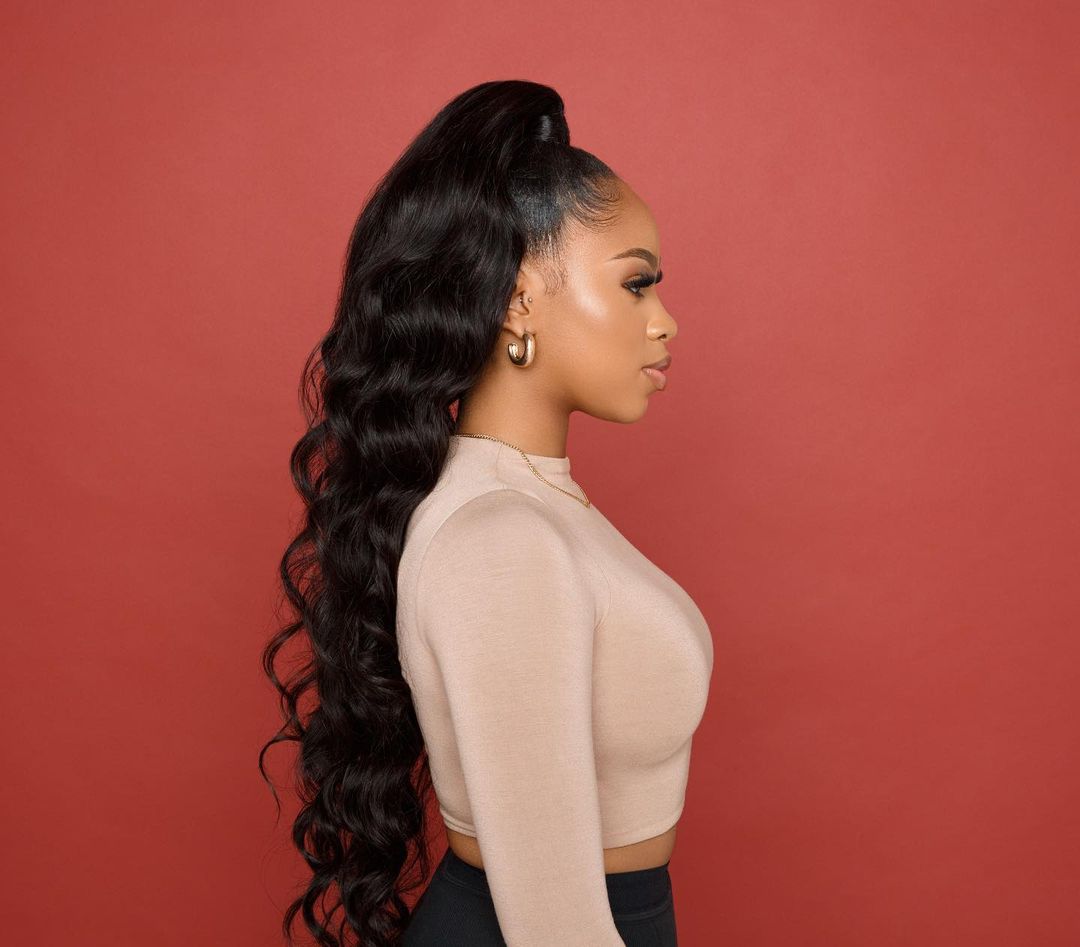 If you have nothing against hair extensions you can try out this hairstyle. Hair extensions will easily give you that fierce vibe + this high ponytail will look great on you even after the prom.
Braid Ideas Prom Look
1. Chic Braided Look With Flowers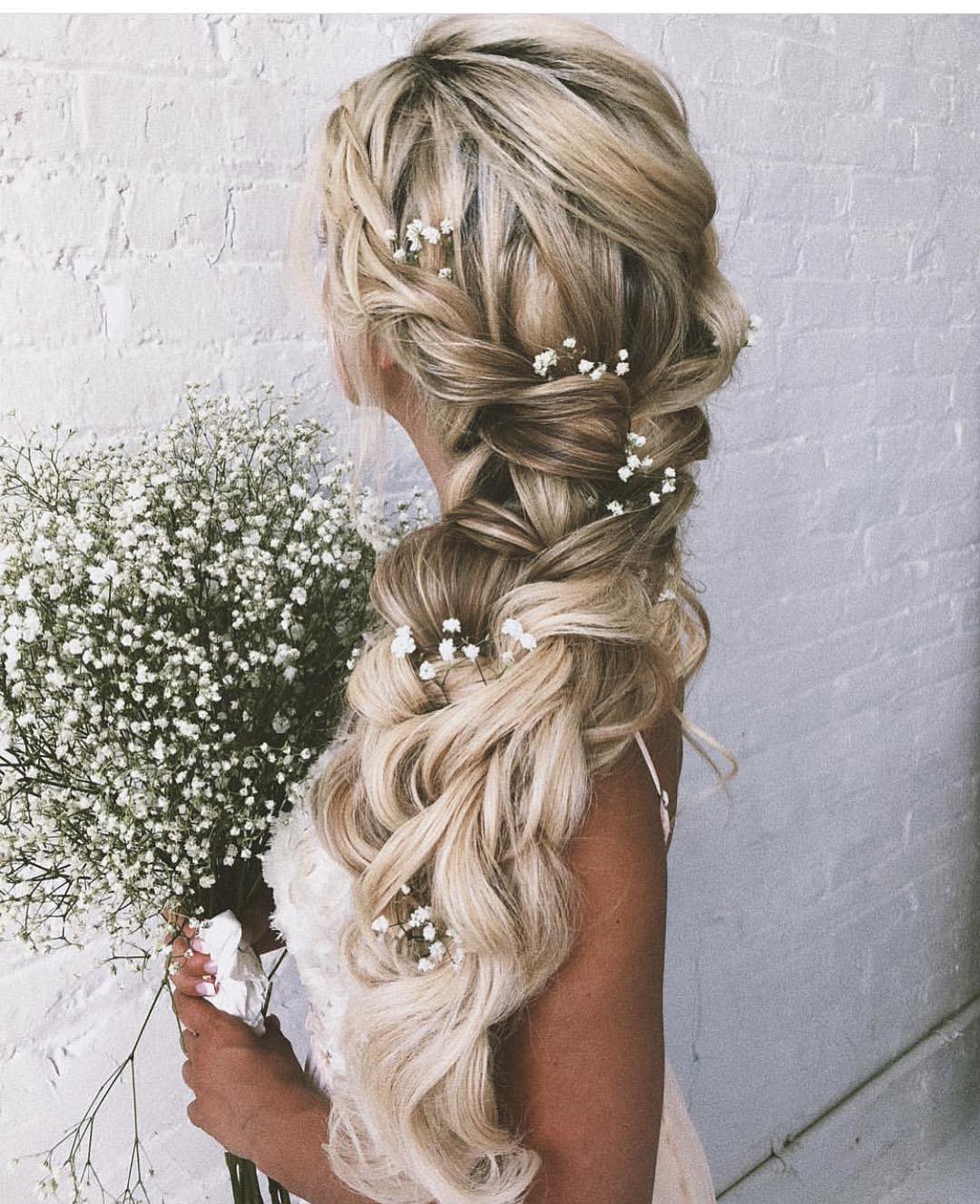 This wavy look is flirty and feminine. It is ideal for most long-haired ladies and women who love to add details such as flowers to their looks.
2. Fluffy Blonde Look Braid Design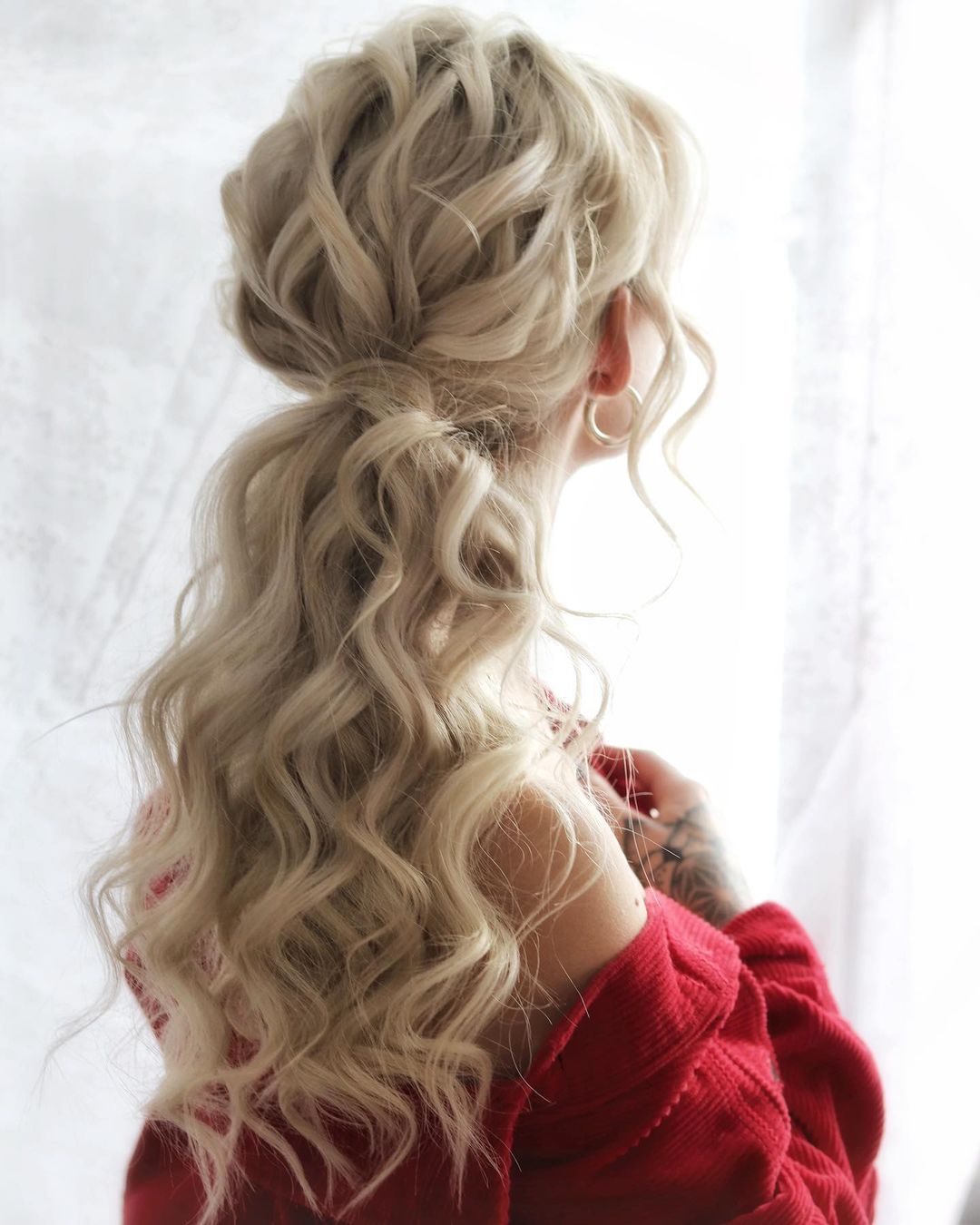 This wavy braid look is cute and feminine. Tie the hair back in a loose ponytail to give these braids even more volume.
3. Short Fluffy Braid Look With Highlights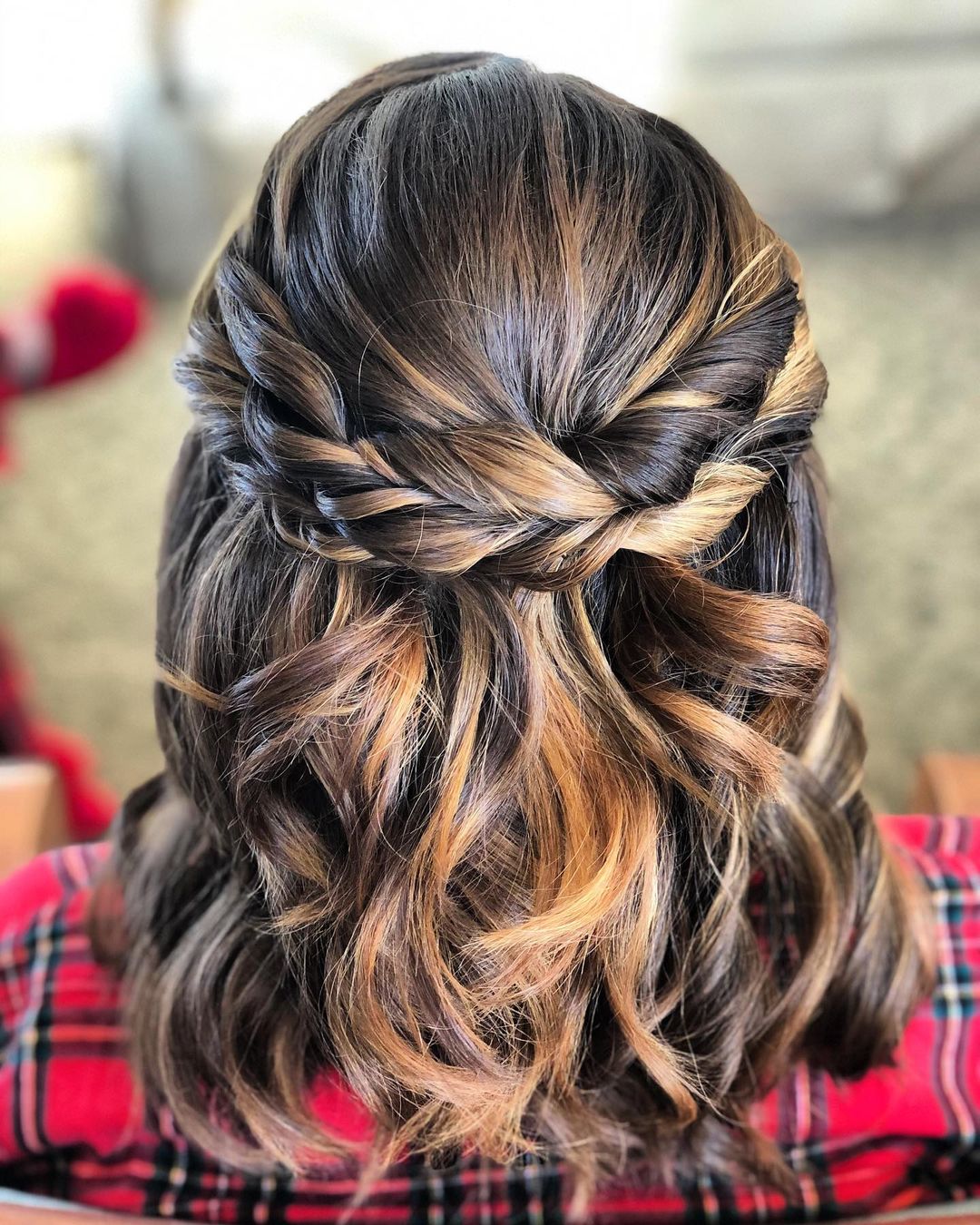 If you have ombré colored hair or more colors to work with, you're going to like this look. It can look so delicate and sweet once tied in the back and secured with these loose buns.
4. Retro & Loose Braid Look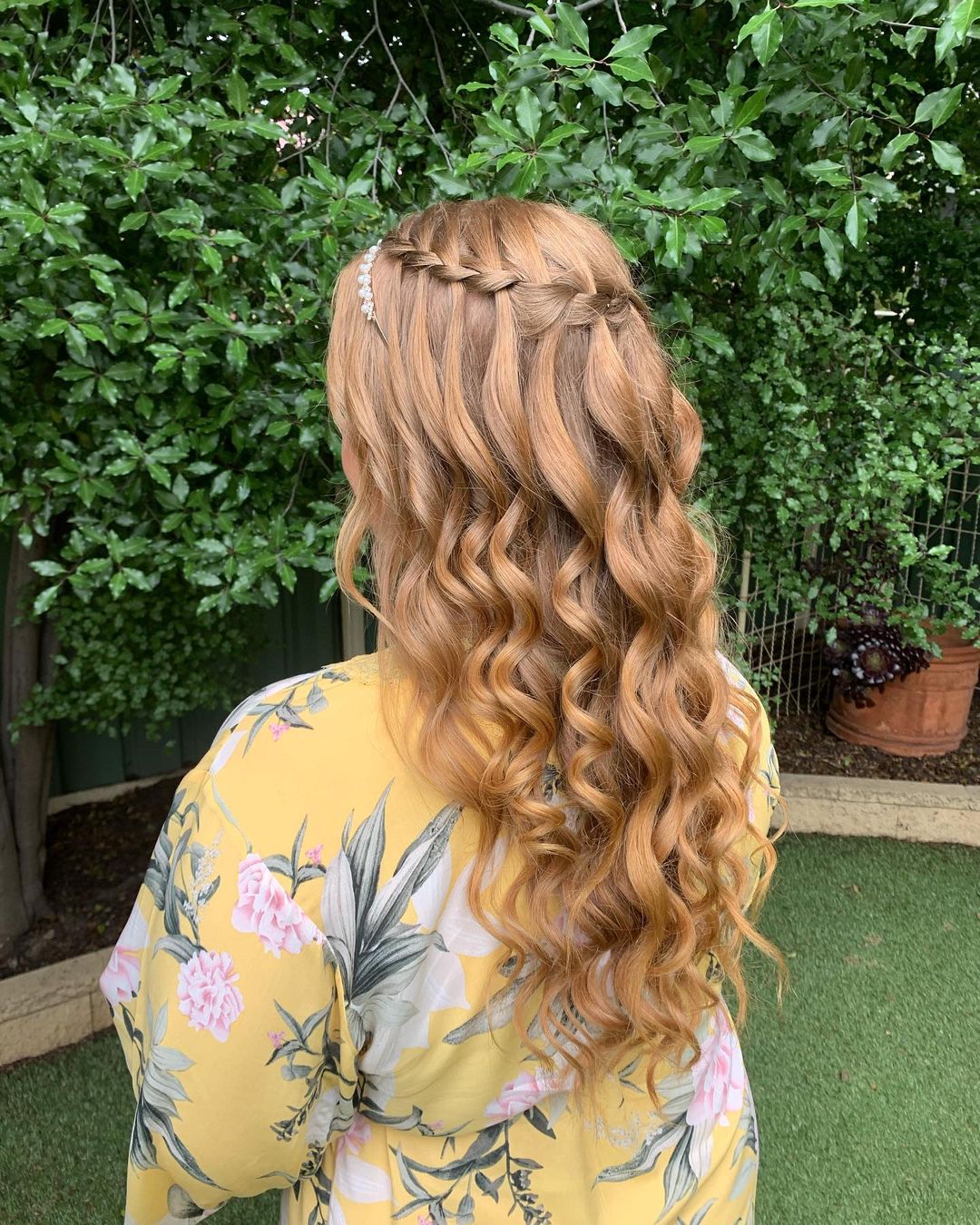 If your hair is colored in a unique color you're going to love this look. Your curls and waves will look even more dominant once you rock this pink hair vibe.
5. Side Swept Braid Design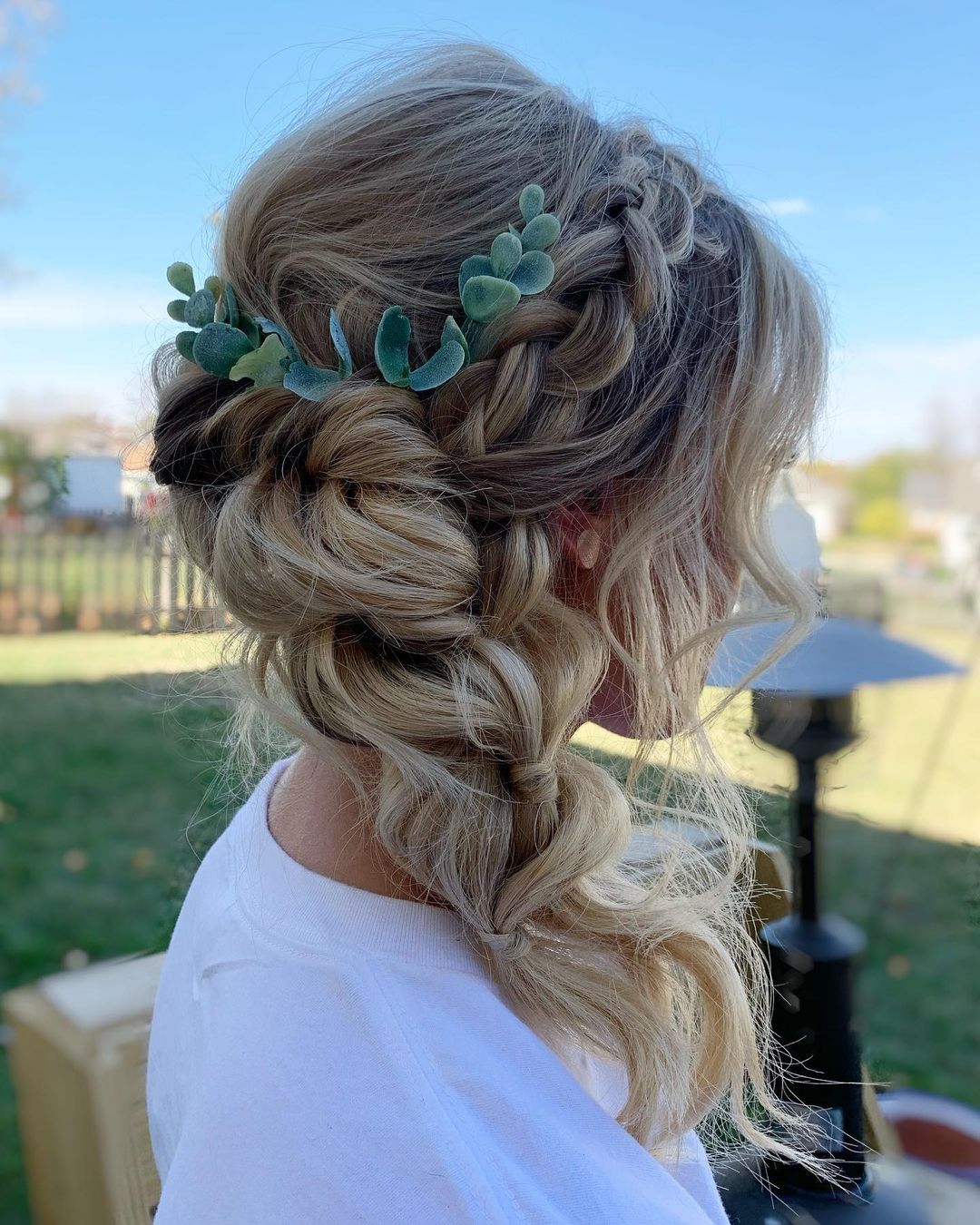 This long and flawless braid is ideal for women who have a prom going around in the spring season. Decorate your hair with some flowers or accessories in green to properly match it to your prom dress.
6. Long Braid Look Retro Idea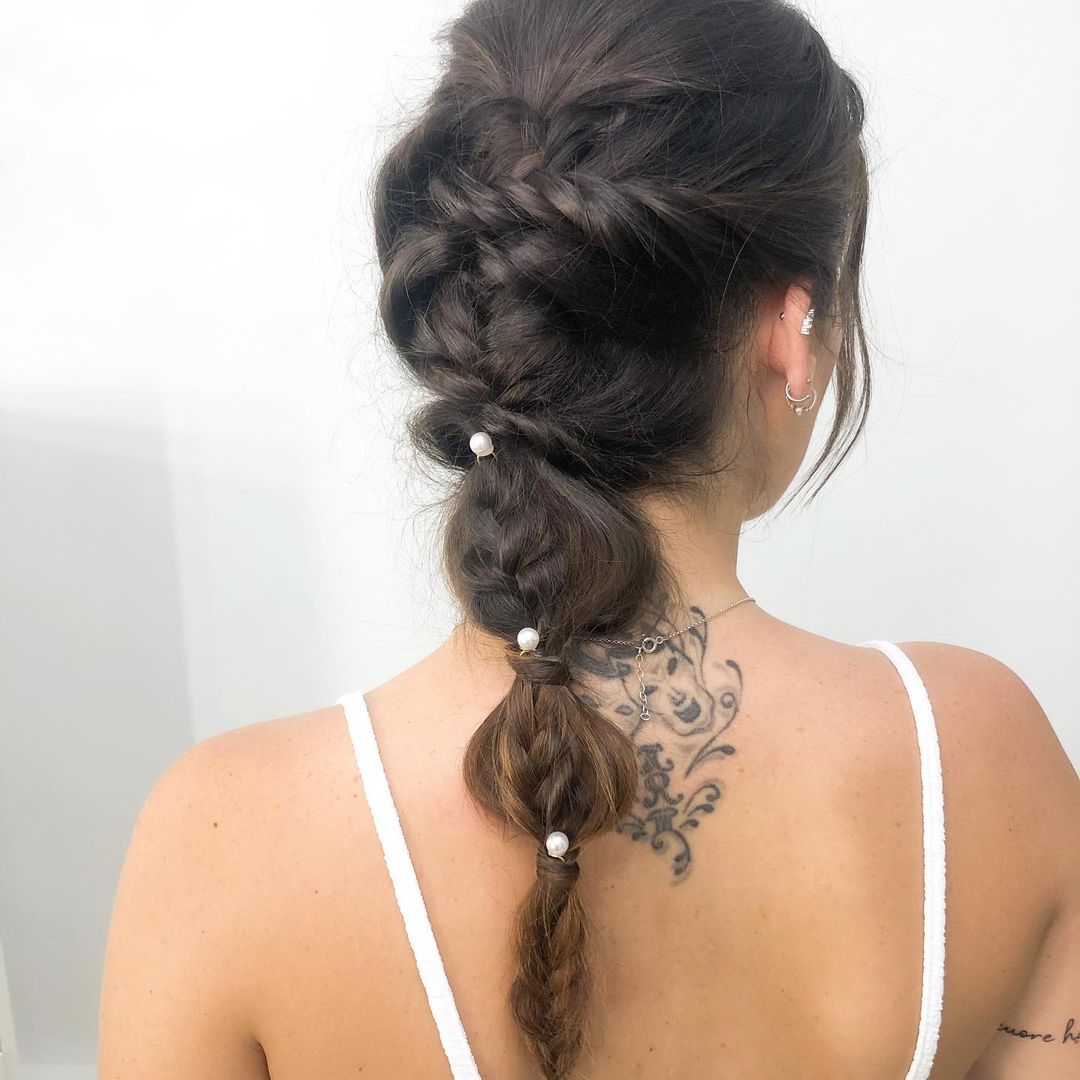 This Jasmine-inspired braid and gorgeous voluminous look will look the best on younger women who love to follow trends. Decorate your hair with some beads and show off this long natural hairdo.
Loose & Straight Hair Prom Looks
1. Chic & Fluffy Bob Look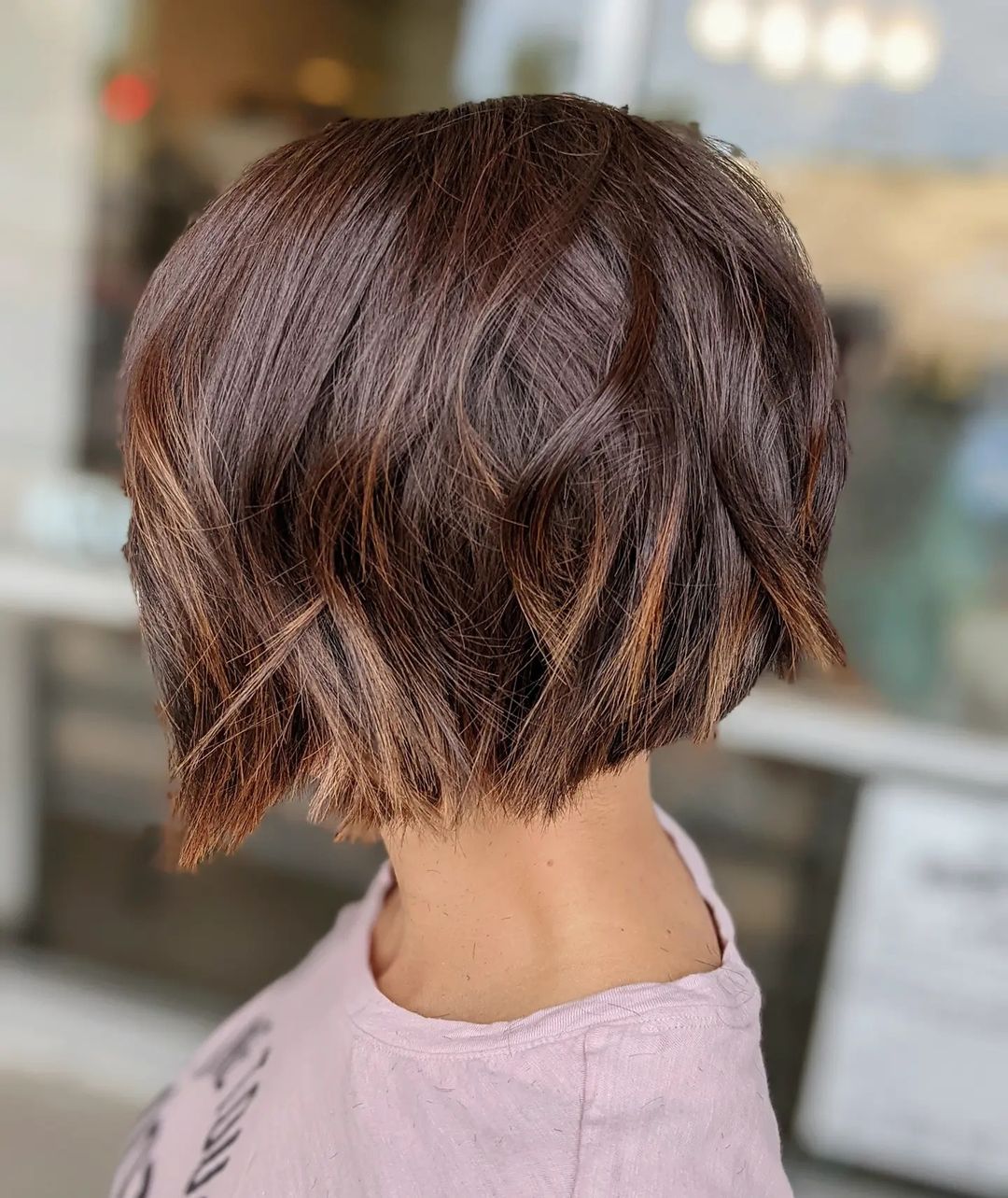 If you're someone who has shorter hair just know that you can rock this look as well. Show off your natural length and embrace the look if you're a fan of minimalistic change.
2. Balayage Hair Style Look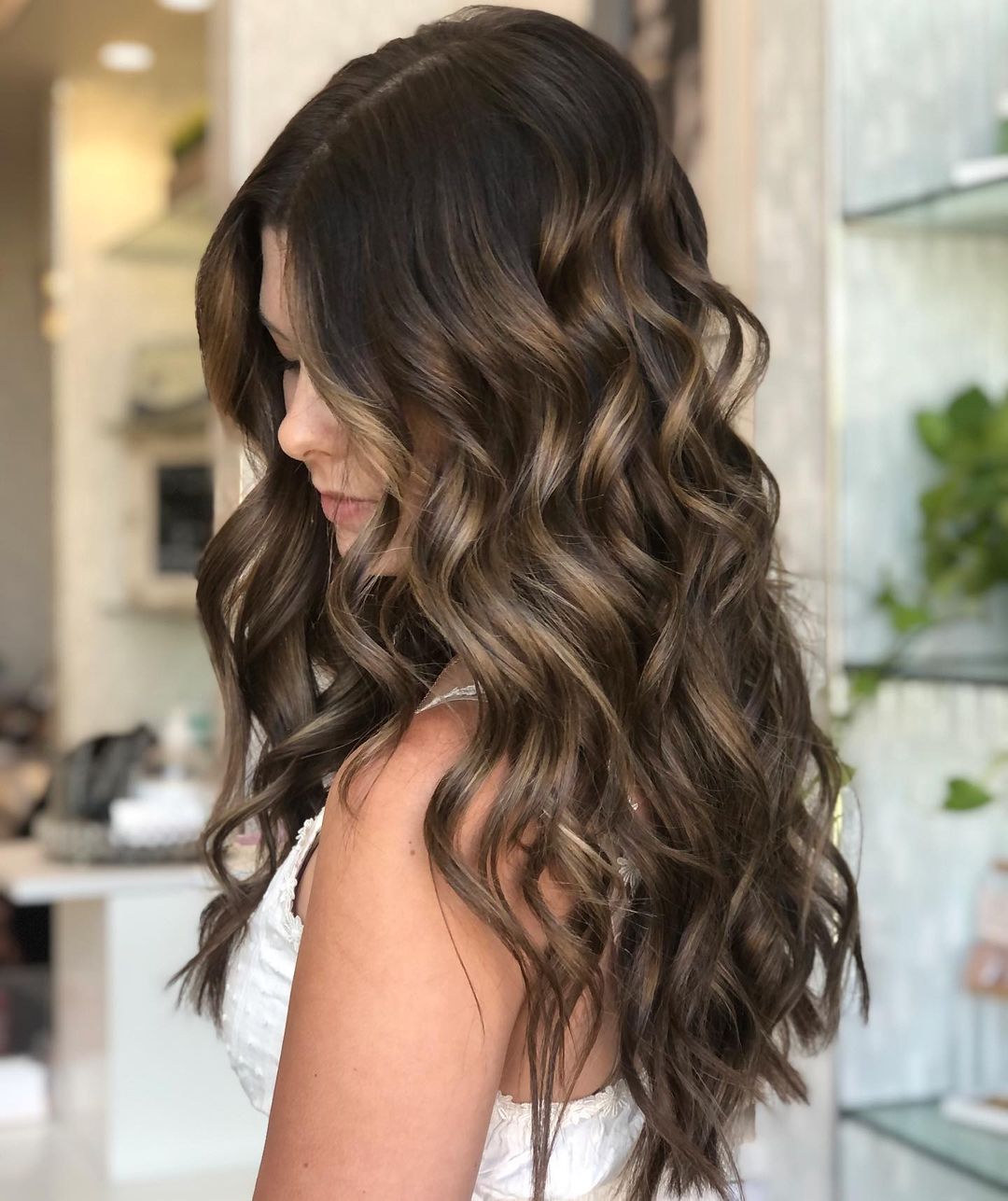 You can rock highlights flawlessly and enjoy this look and artsy changes. Wear your hair in a loose way and embrace these curls at every given moment, especially when achieving them with your curling iron.
3. Blonde Hollywood Waves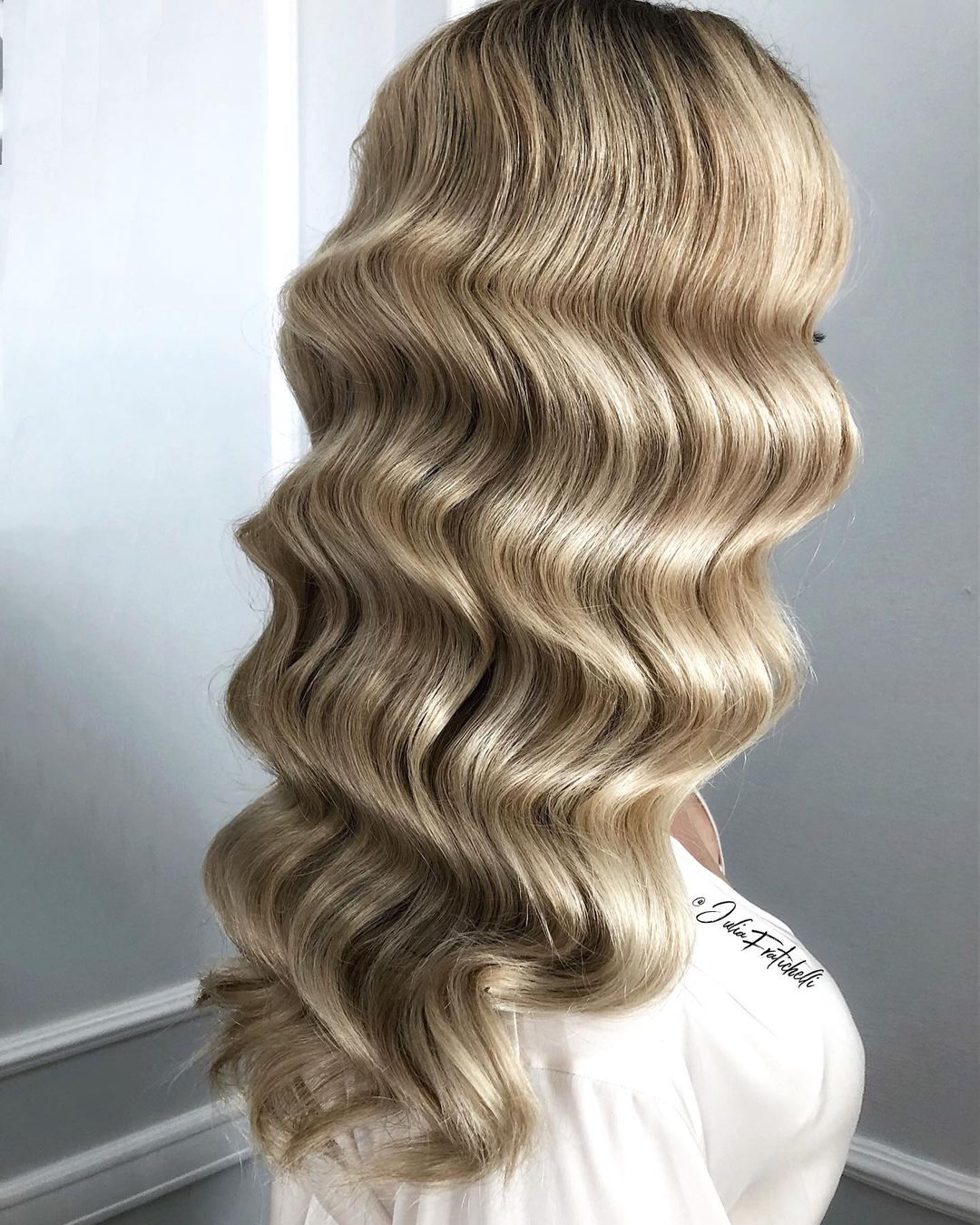 Do you enjoy flawless and gorgeous Hollywood curls? If you're a fan of long hair and volume just know that most of your hair stylists or artists will easily achieve this look. Some hairspray will seal the deal and make your hair stand in place for the entire day.
4. Ombre Look Hair Idea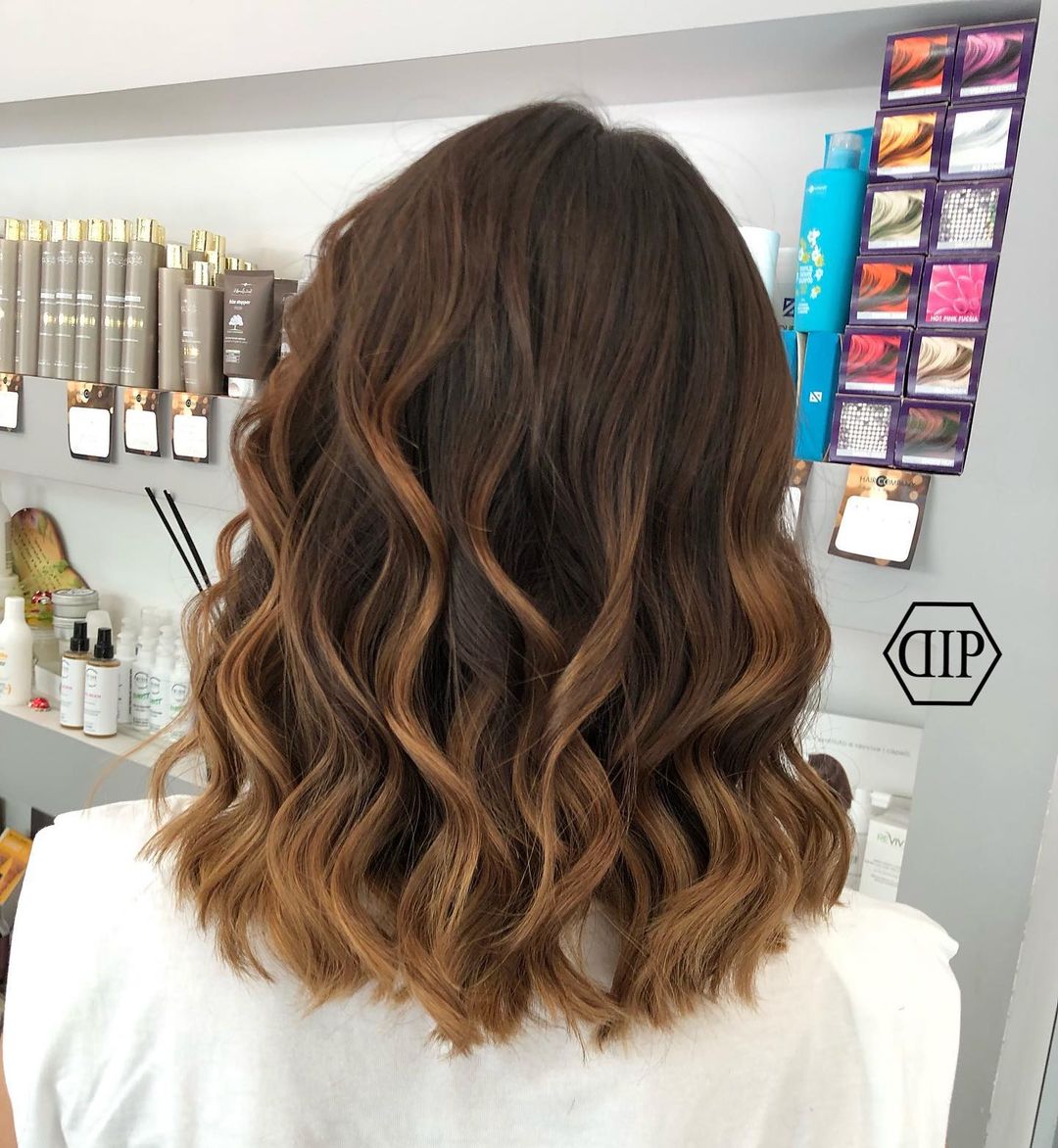 If you have some ombré or sombre highlights just know that this look will suit you. It can look so cute and trendy once you rock it in this loose wave pattern.
5. Loose Look With Floral Details

If your hair is quite short or medium length just know that it can still look great. Decorate your hair with some flowers and tie them in the back to achieve that floral flirty feminine vibe!
6. Gorgeous Long Hair With Highlights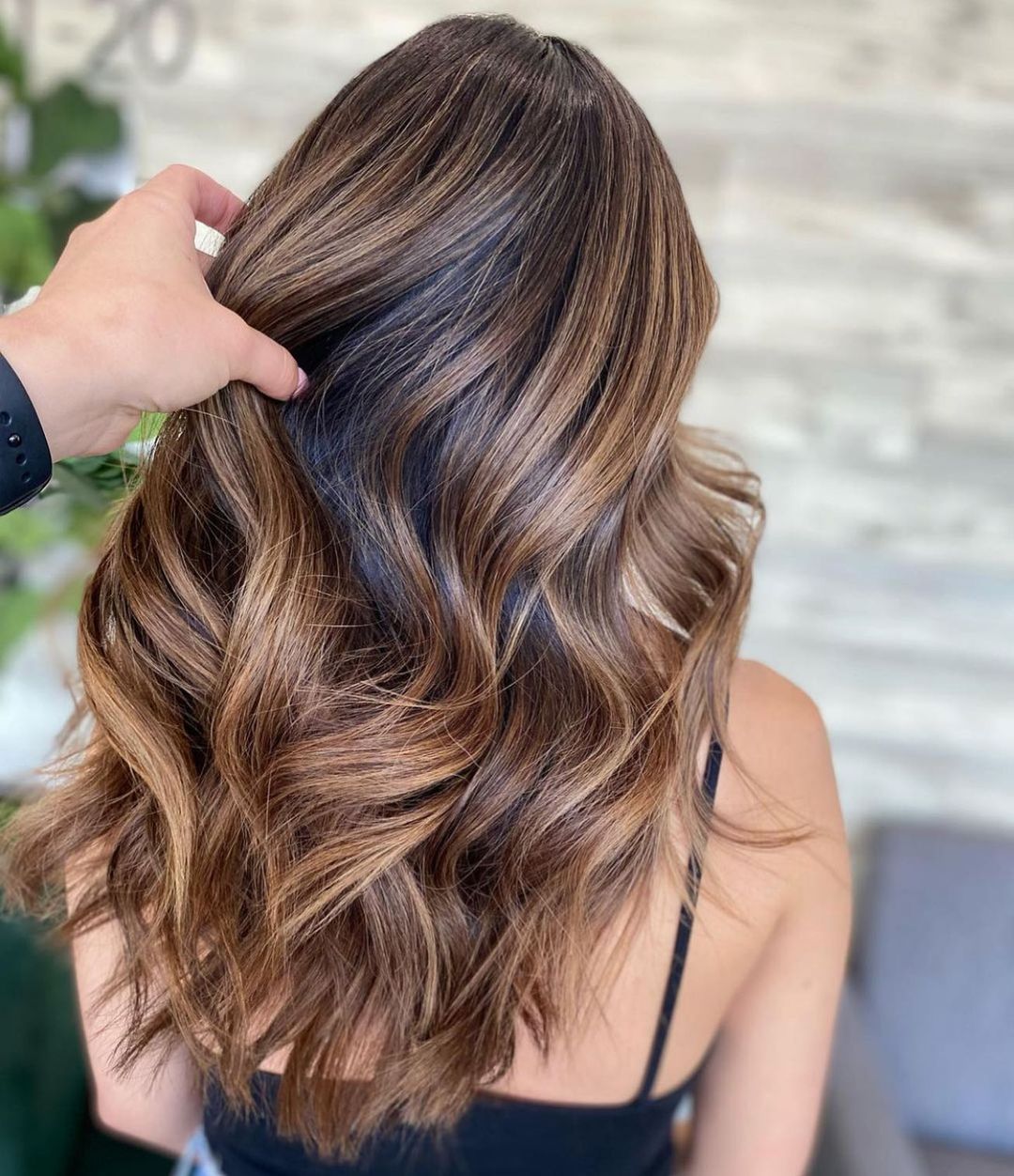 Lastly, how about this balayage change? If you're a fan of dramatic highlights and you want your hair to look feminine and Hollywood-like you're going to enjoy this look. It is the best go-to for those who wish to change their hair color and hairstyle even after their prom ends.
Ready To Be The Next Prom Queen?
If you're ready to look your best & feel your best make sure that you choose one out of these 24 different yet gorgeous hairstyle options. Let us know which one is your absolute favorite & a must-have from this list, we would love to know!