Rihanna, queen of beauty, musician, and hair extraordinary, is never afraid to step out of her comfort zone when it comes to her hair. We have seen her rock extremely short hair and gorgeous flowing locks, both looking stunning on her. We rounded up some of our favorite short hairstyles that have been worn by Rihanna and decided to share a few with you, maybe you can even rock a hairstyle or two for yourself.
Here are thirteen of our favorite Rihanna short hairstyles.
1. Boyish Pixie
Rihanna totally rocks this boyish pixie cut with just her natural color. The cut is super simple and she adds a few bangs to the mix to give herself a little more oomph. The back of her hair is completely shaved down, as well as, the sides.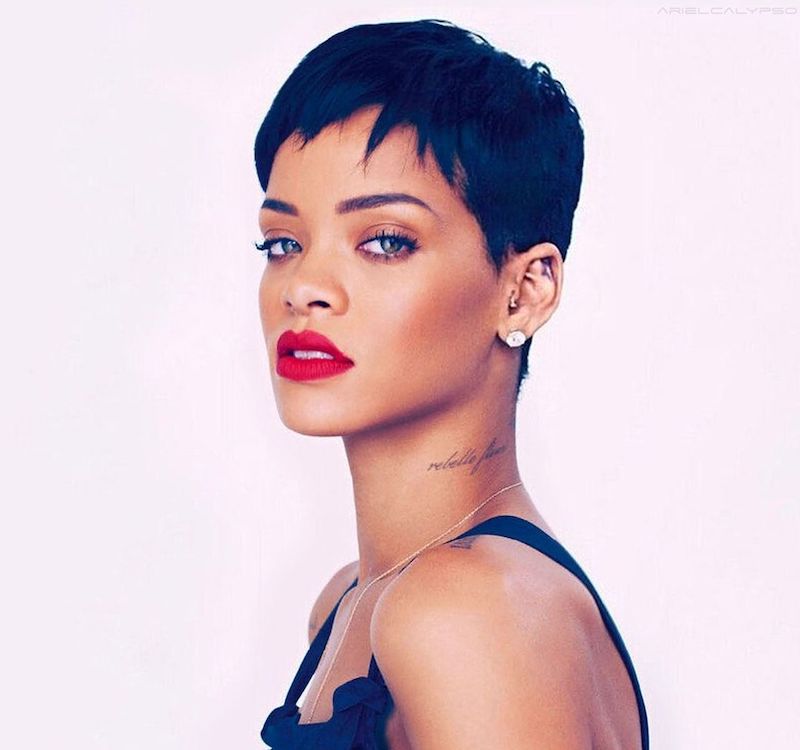 2. Curly Afro
Rihanna let her natural curls show through and wore them in a gorgeous afro. She didn't brush the curls out to get a lot of volume and instead kept them tamed and a bit messy with only minimal volume.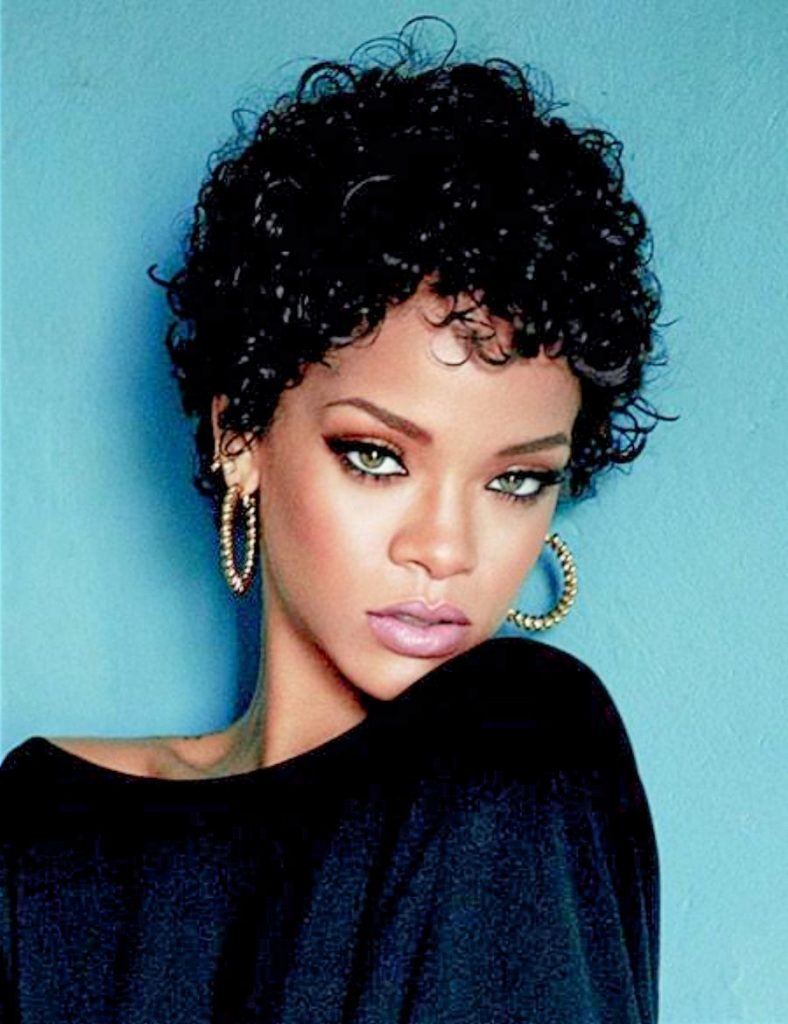 3. Two-toned Pixie
Rihanna is never afraid to wear something a little unique and that goes for her hair too. Here she wore her hair in a pixie cut with long bangs. To add to the style, she put huge sections of blonde throughout her hair to give herself more dimension.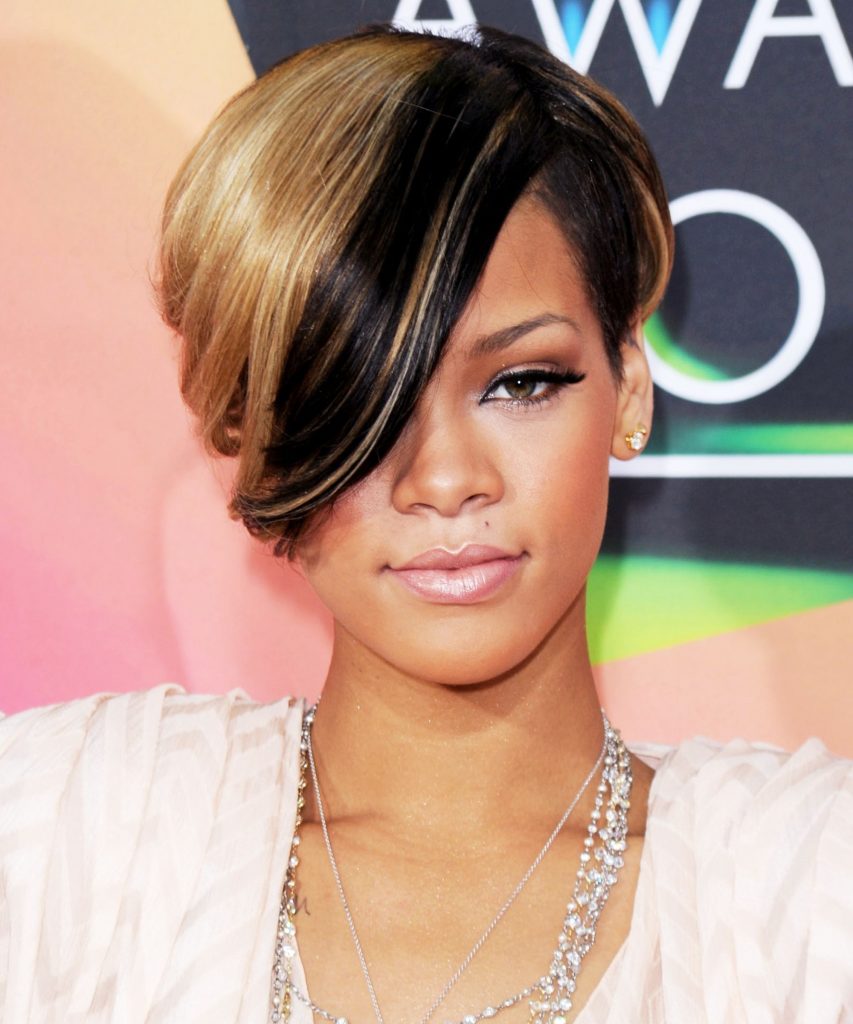 4. Girl Next Door Lob
Rihanna can wear more then a pixie, here she is wearing a cute lob with some simple wispy bangs. She keeps her hair her natural hair color and adds some curls throughout the mix to give herself some more texture.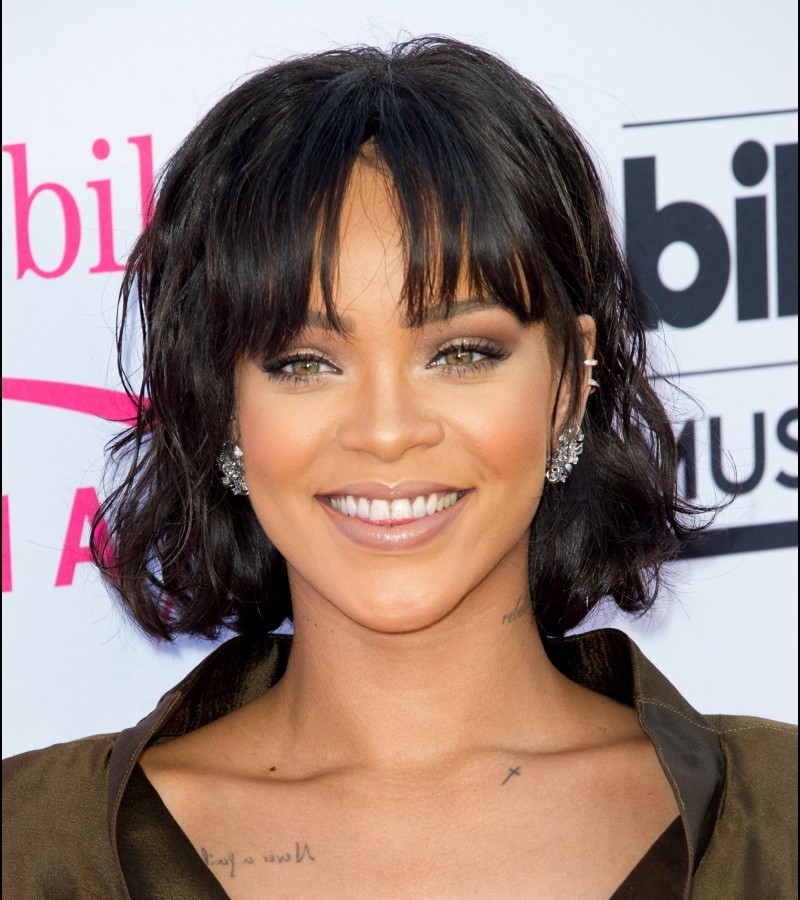 5. Blonde Bowl
Rihanna droned a fashionable bowl cut back in the day. She dyed her hair a gold blonde and shaved the back and sides super short but kept everything symmetrical and straight on the top of her head. This look may not be for everyone, but it looked great on Rihanna.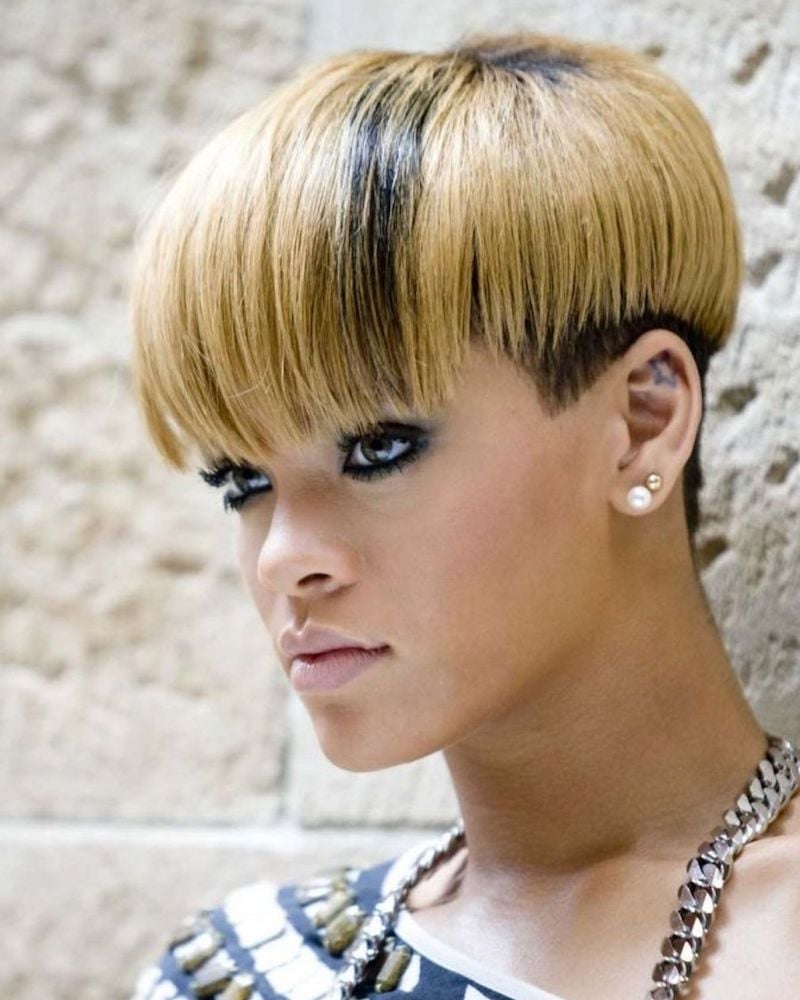 6. The Mohawk
Of course, with how cool Rihanna is, she wore a mohawk once in her life. Here she shaved the sides and back on her head and added blonde tips to her mohawk. She styles it to one side and feathery, giving herself an even edgier look.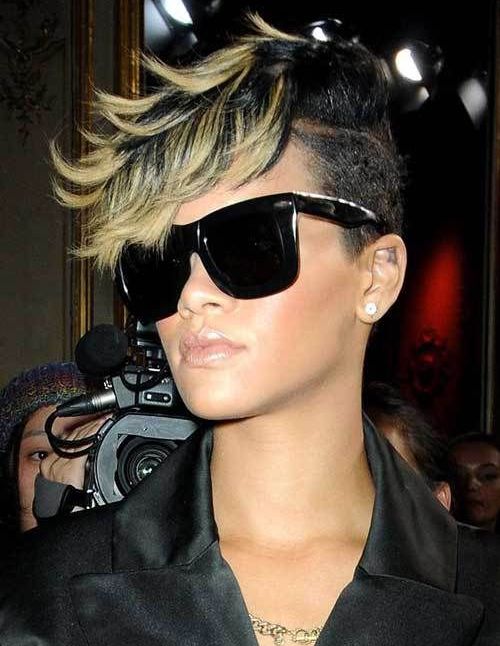 7. Blonde Pixie
Rihanna's pixie is one of her most worn looks and here she dyed her hair a nice blonde and gave herself a ton of volume. To achieve the look, you need to keep the top of your pixie long with bangs and use a round brush when your dry your hair to give the added lift you will need.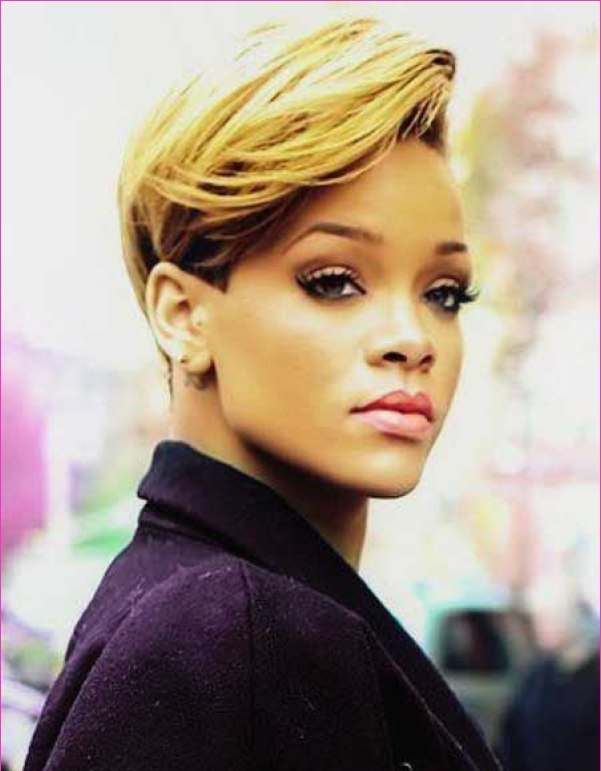 8. Red Mohawk
Besides amazing cuts Rihanna also likes to wear beautiful colors. Here she has another mohawk but this time the rest of her head is completely shaved. She adds the cherry on top by dyeing her hair a firetruck red that looks absolutely amazing on her.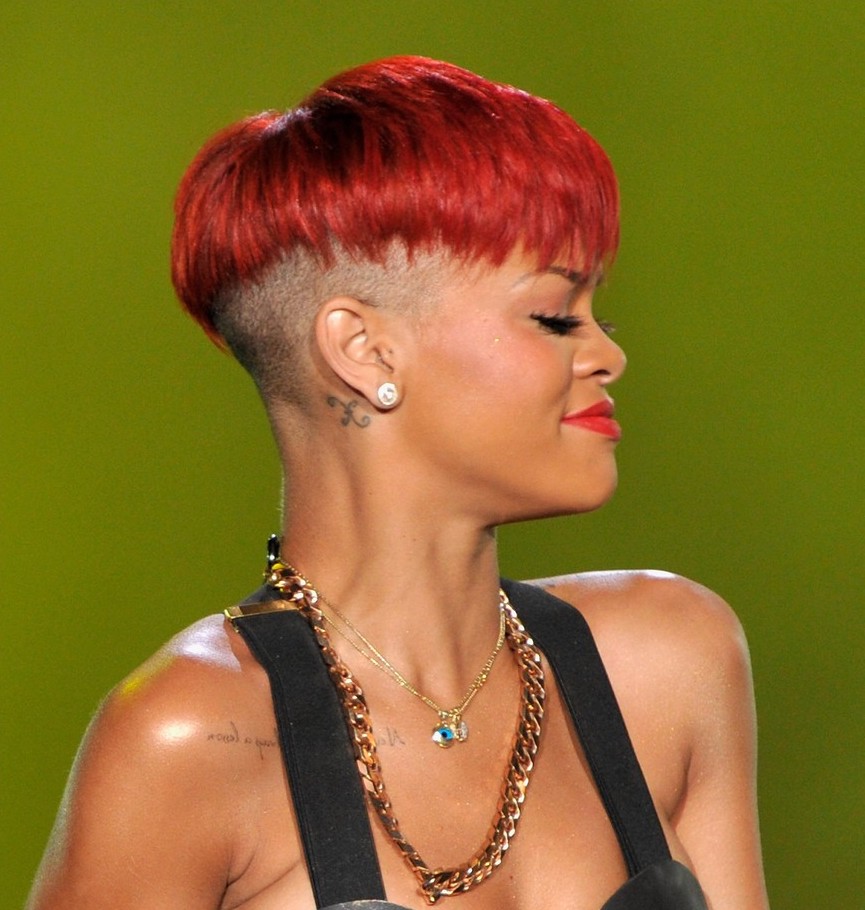 9. Angled Bob
The angled bob was big back in the day and Rihanna loved the trend just like everyone else. Here she wore her angled bob super straight, with the front longer then the back. She took her bob one step up by adding a little more length to one side and kept her natural color.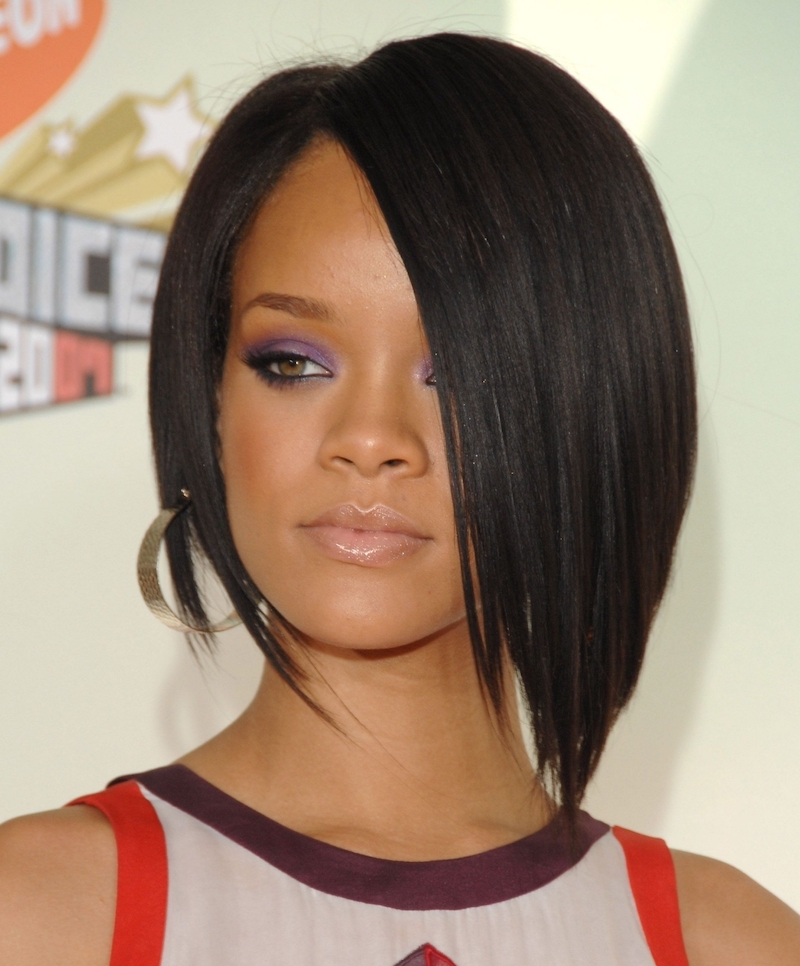 10. Blunt Bob with Bangs
Rihanna is a chameleon of hairstyles and looks good in anything she wears. Here she wears her hair in a blunt bob with bangs. Her hair hits right under her chin and is straight while her bangs stop right before her eyes and are super full. If you have a bob, a bang is a great way to change it up a bit.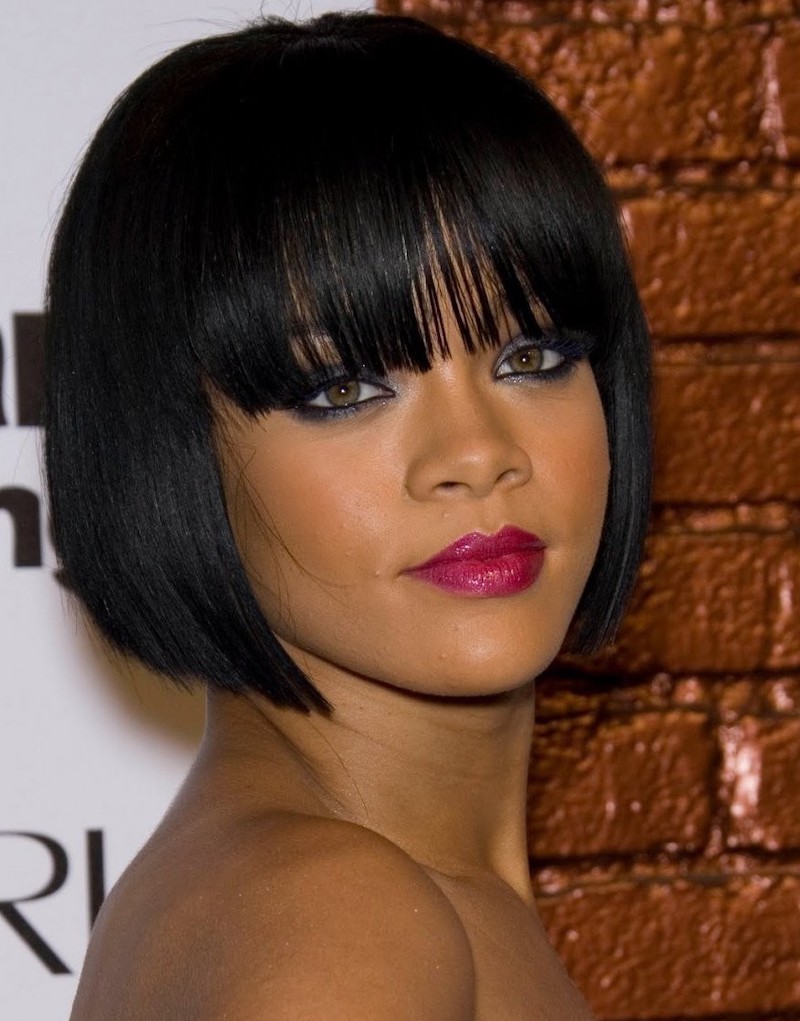 11. Red Lob
Sometimes Rihanna likes to keep her hair tame, like with this simple red lob. She wears her hair a bit wavy and adds a nice deep burgundy color to the mix which really shows off her eyes. Adding a side part to finish the look off, anyone can easily copy this style.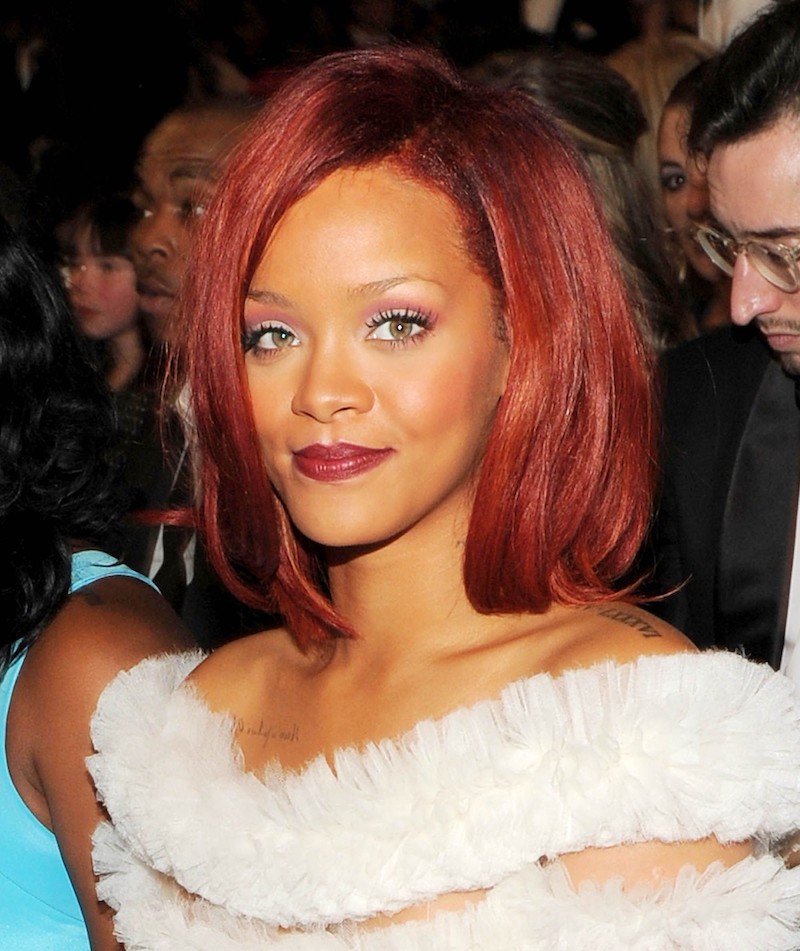 12. Curly Mohawk
Rihanna is a fan if the mohawk and if you are wanting to try one, go for this style right here. She wears her hair a bit shorter and keeps the sides shaved. The longer part of her hair is curly and a bit messy with some falling on her forehead. The look is super feminine and easy to wear.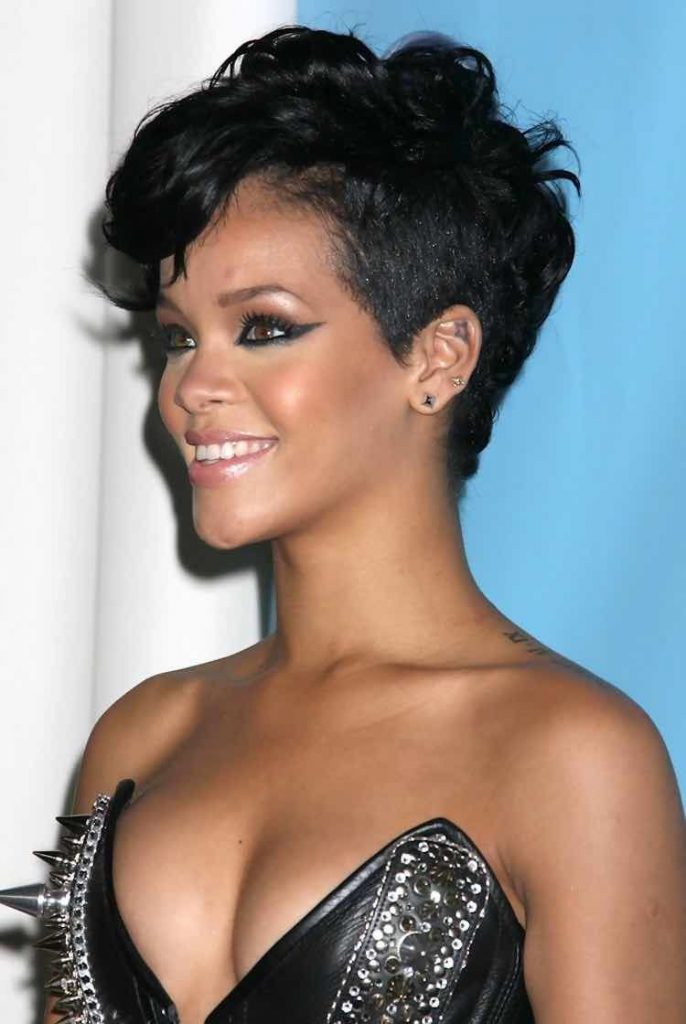 13. Straight Lob
If you are looking for a easy everyday look then try out this simple straight lob. Rihanna wears hers' with her natural hair color and parted down the middle. Her Hair is super straight and that is all there is to the look.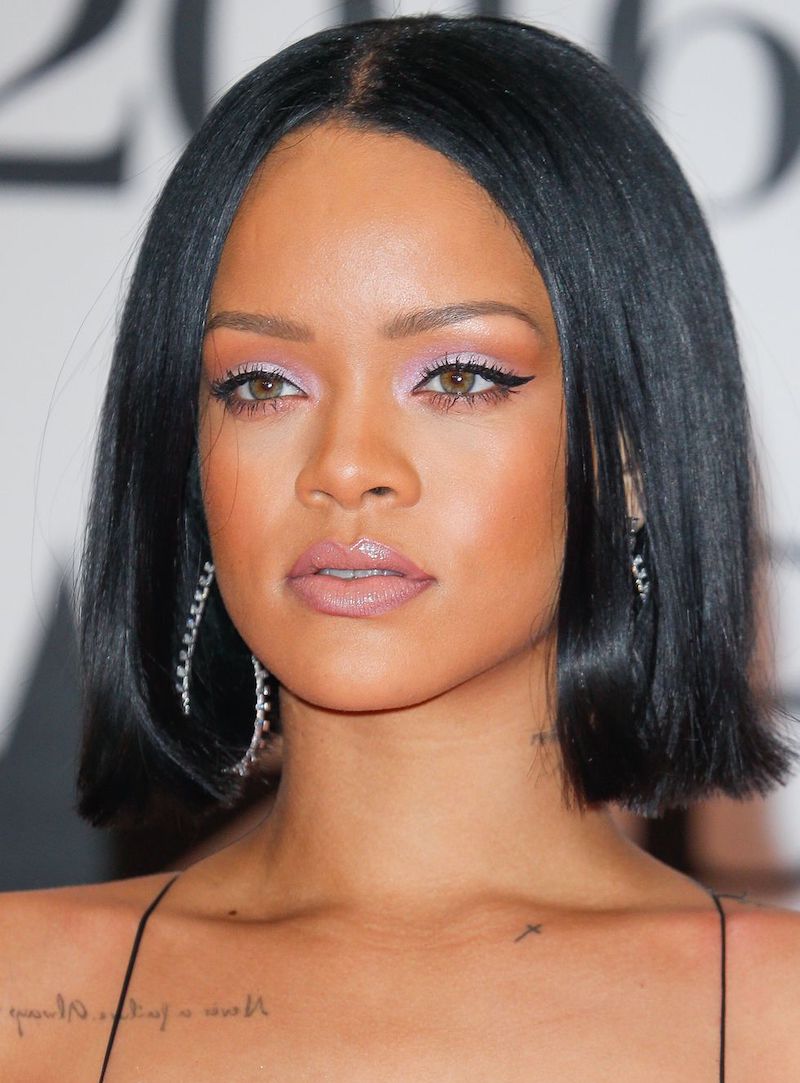 As you can tell Rihanna is the master of short hair. She is willing to try anything once, even if it is unique and not something you would see every day. Regardless if it is a new color or cut, go outside of your comfort zone and try something new, for all you know you will like the new look you are rocking and inspire others to do the same.