Rubber band hairstyle is not for the faint of the hearth. Are you someone who likes precision and unique showy ideas? If you're a fan of gorgeous cuts and you like to show off your braids, curls, or simply accessories – this is the perfect look for you! It is so youthful & charming, ideal for those who love layered looks. Keep on reading since we have loads of different ideas for you to consider down below.
Who Should Wear Rubber Band Hairdos?
A rubber band hairstyle is not for girls who dislike complicated looks. In fact, rubber hairstyles are quite tricky to achieve. They are usually worn by women who like to stand out and women who prefer hairdos that are playful and flirty. You can wear this look to any event, just make sure that you have enough time and patience to maintain it and achieve.
How To Achieve Rubber Band Hair?
If you wish to achieve a rubber band hairdo make sure that you book the right hairstylist. On the other hand and if you plan on achieving this look on your own, you should have the right tools & items for your styling purposes. Here's what you will need:
A tooth-comb
Hairspray
Several different rubber bands
How to achieve it?
Step: work with clean, dry & brushed-out hair. Get rid of any tight knobs or split ends.
Step: add a braid detail or consider gathering all of your strands in a ponytail, or in a bun.
Step : as you decorate your hair and tie it in a ponytail or in a braid, use loads of different & colorful rubber bands.
Step: comb out your baby hairs and remove any frizz.
Step: use a lot of hairspray to tame down the flyaways and to prolong the lifespan of your hairdo.
1. Black Bun With Rubber Bands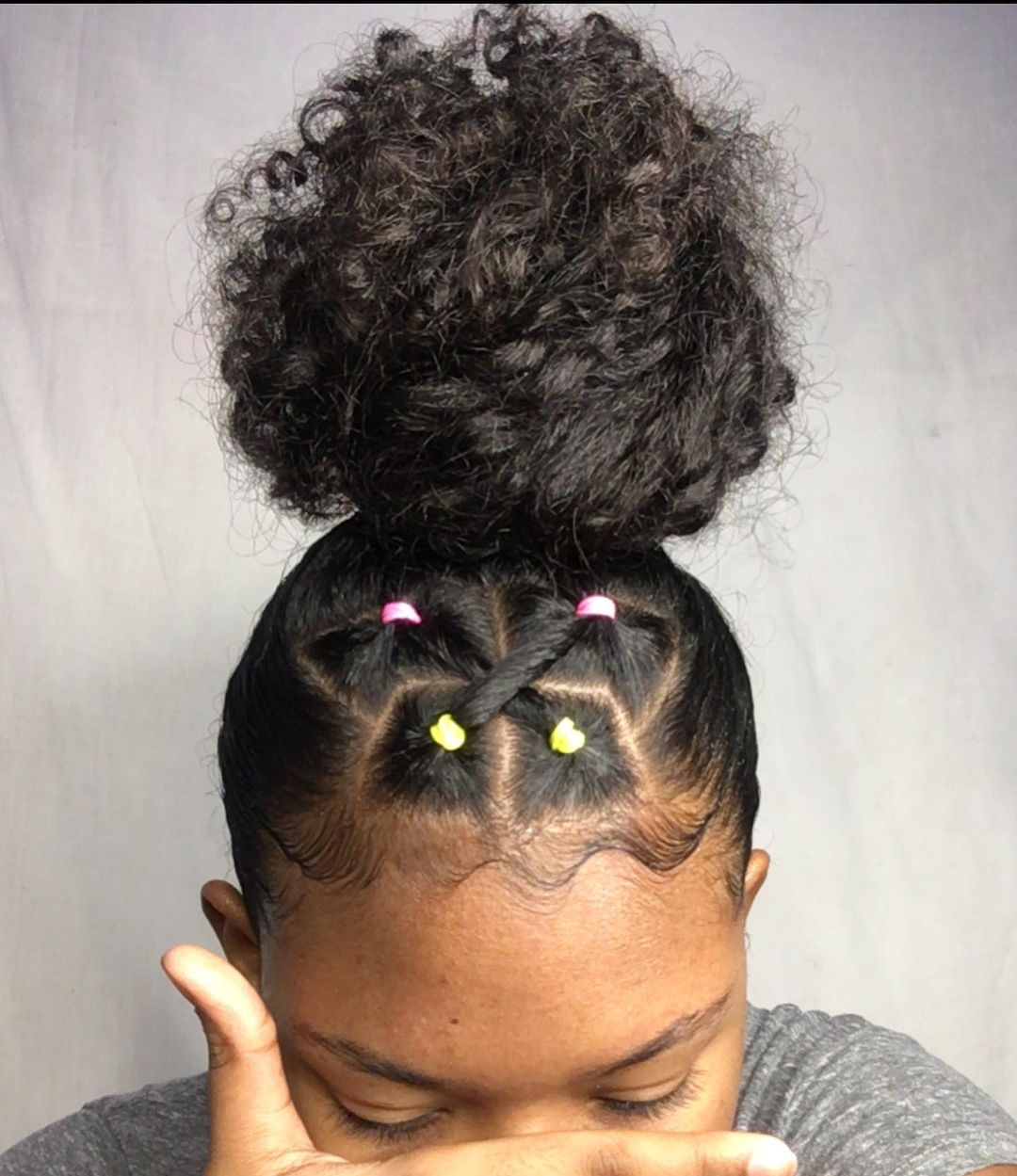 If you like bun looks and bun hairstyles you should try to tie it up and hold with rubber bands such as these.
2. Ponytail Hair With Silver Rubber Band Accessories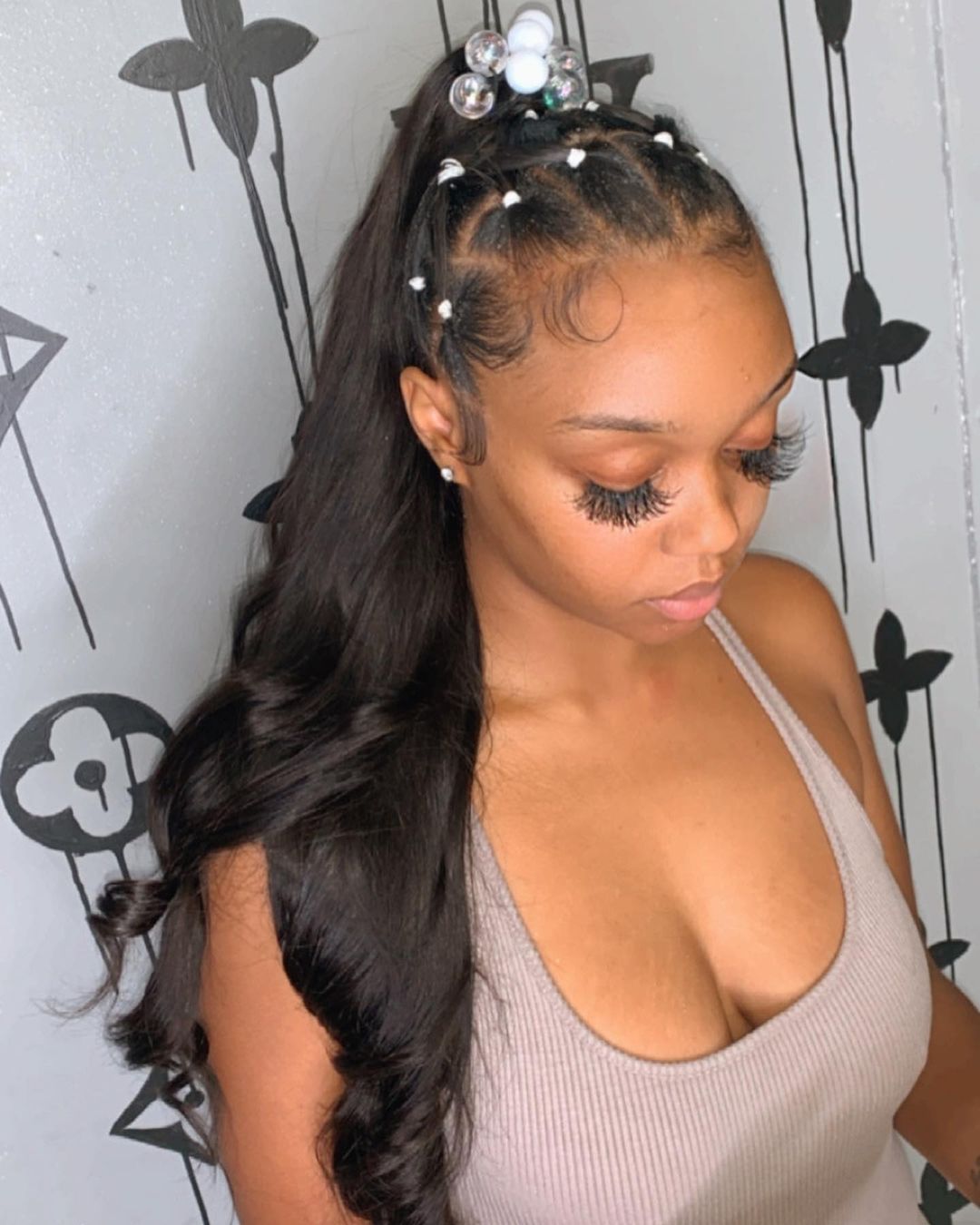 This high ponytail with white rubber bands is great for everyday sleek wear. You can also combine it and wear it for formal events & your prom.
3. Hot Pink Rubber Band Hair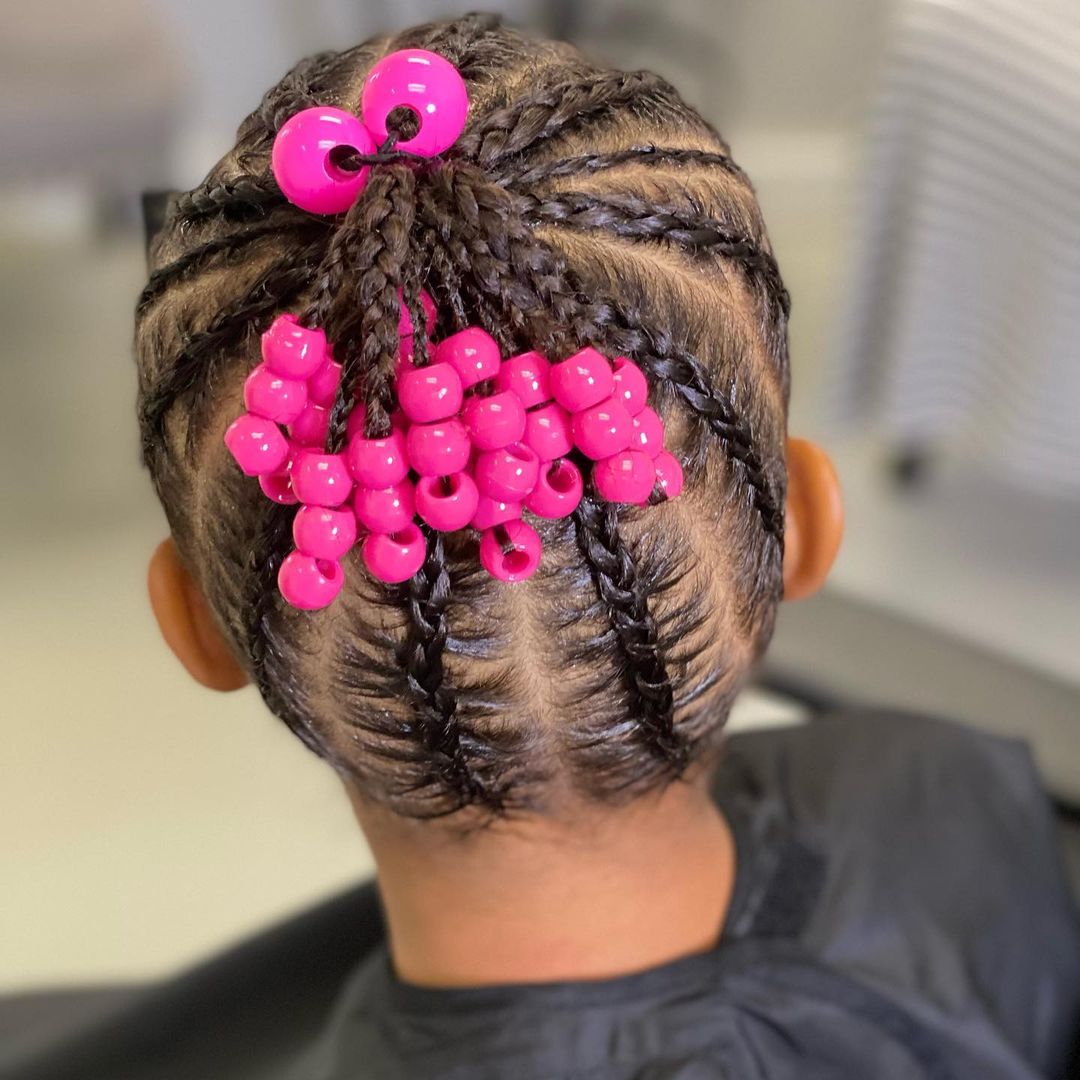 Go for this bright pink rubber hairstyle if you're into bright & colorful, as well as loud hairstyle ideas.
4. Front Section Orange Rubber Band Look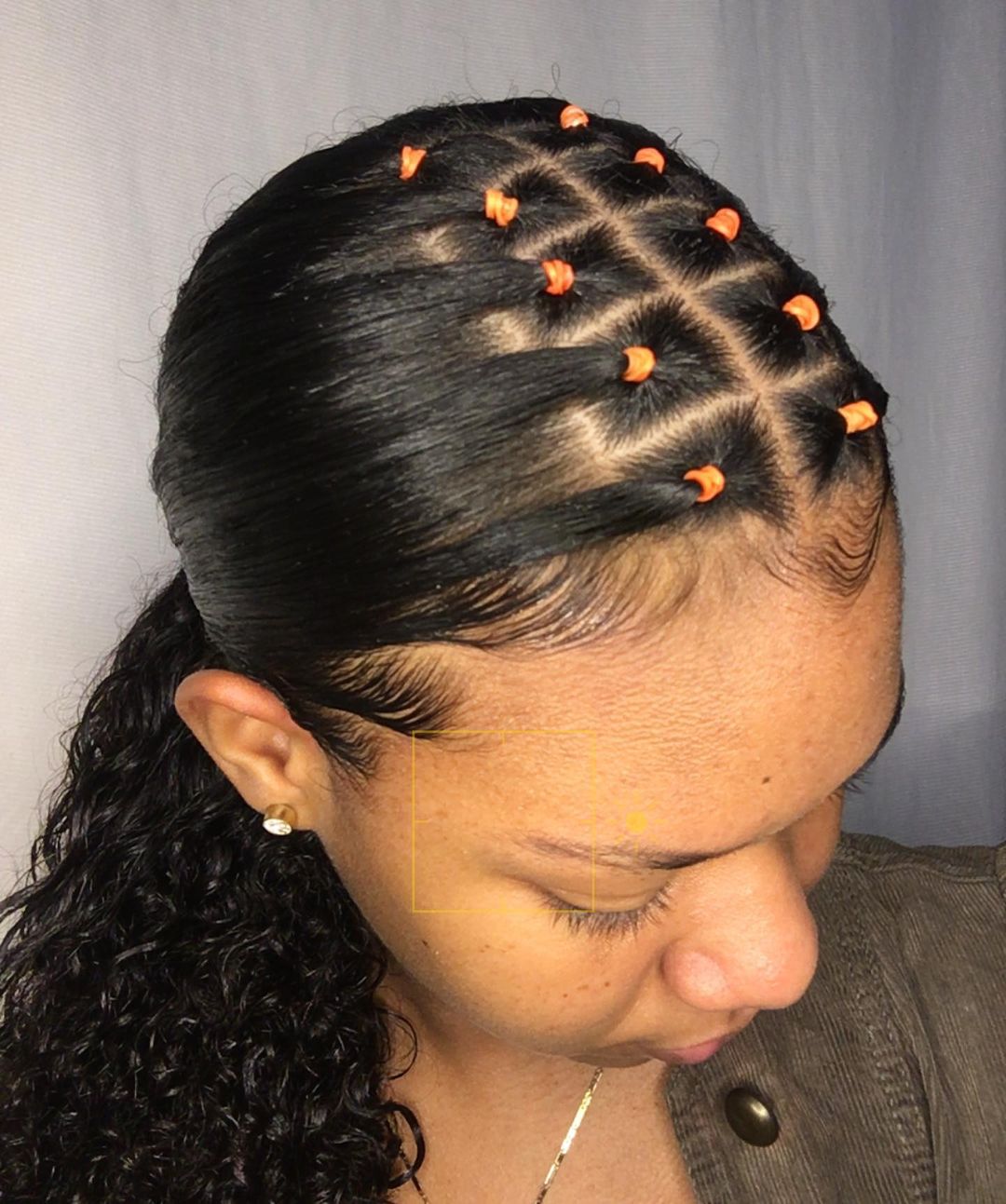 This criss-cross pattern and bright orange rubber hairdo will suit you if you like seamless & chic ideas. It is also perfect for every day wear & the summer season.
5. Curly & Wavy Afro Rubber Band Look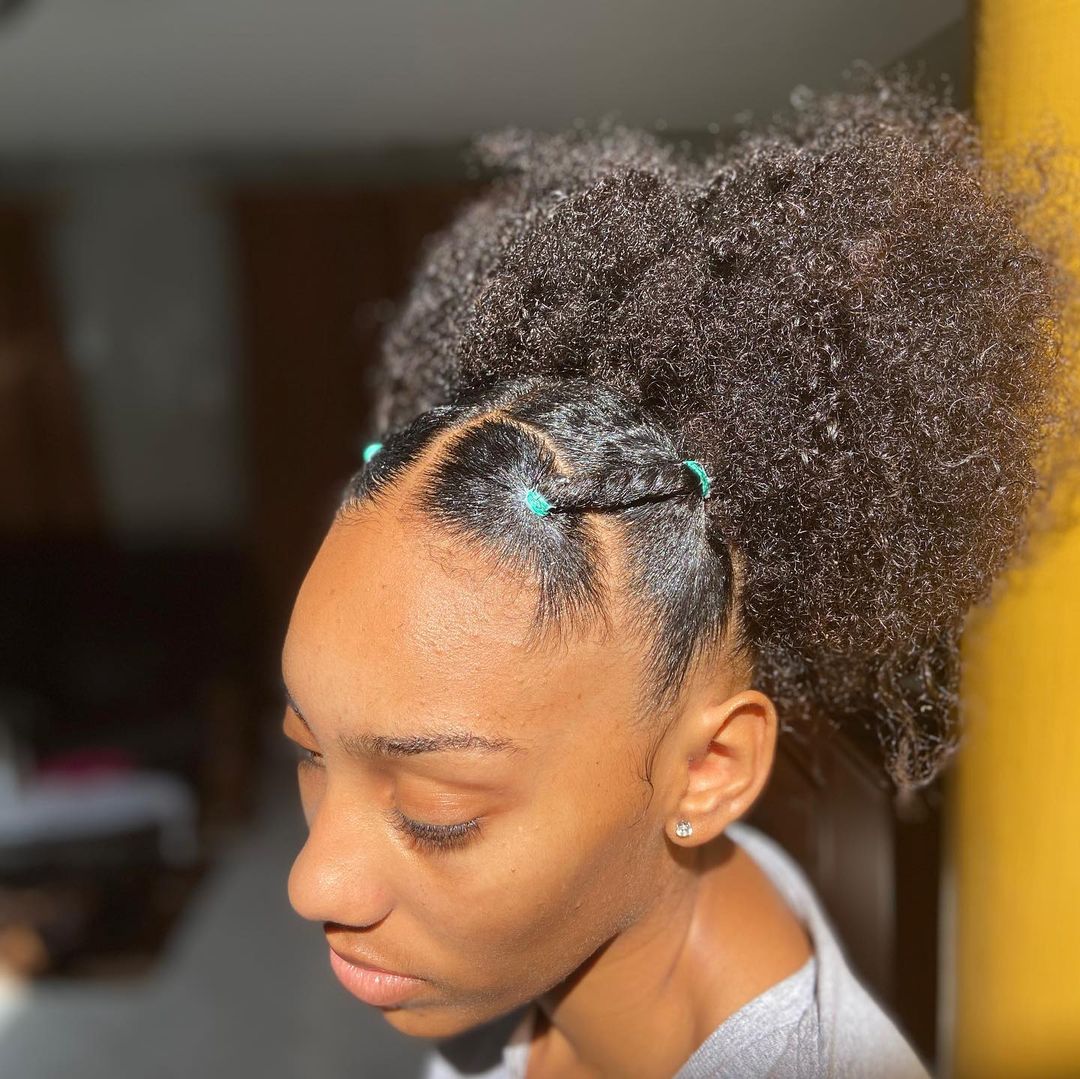 If you have a thicker & curly hairdo you can try out this bright blue rubber hairstyle for your cute everyday wear.
6. Feminine Slick Rubber Band Hairdo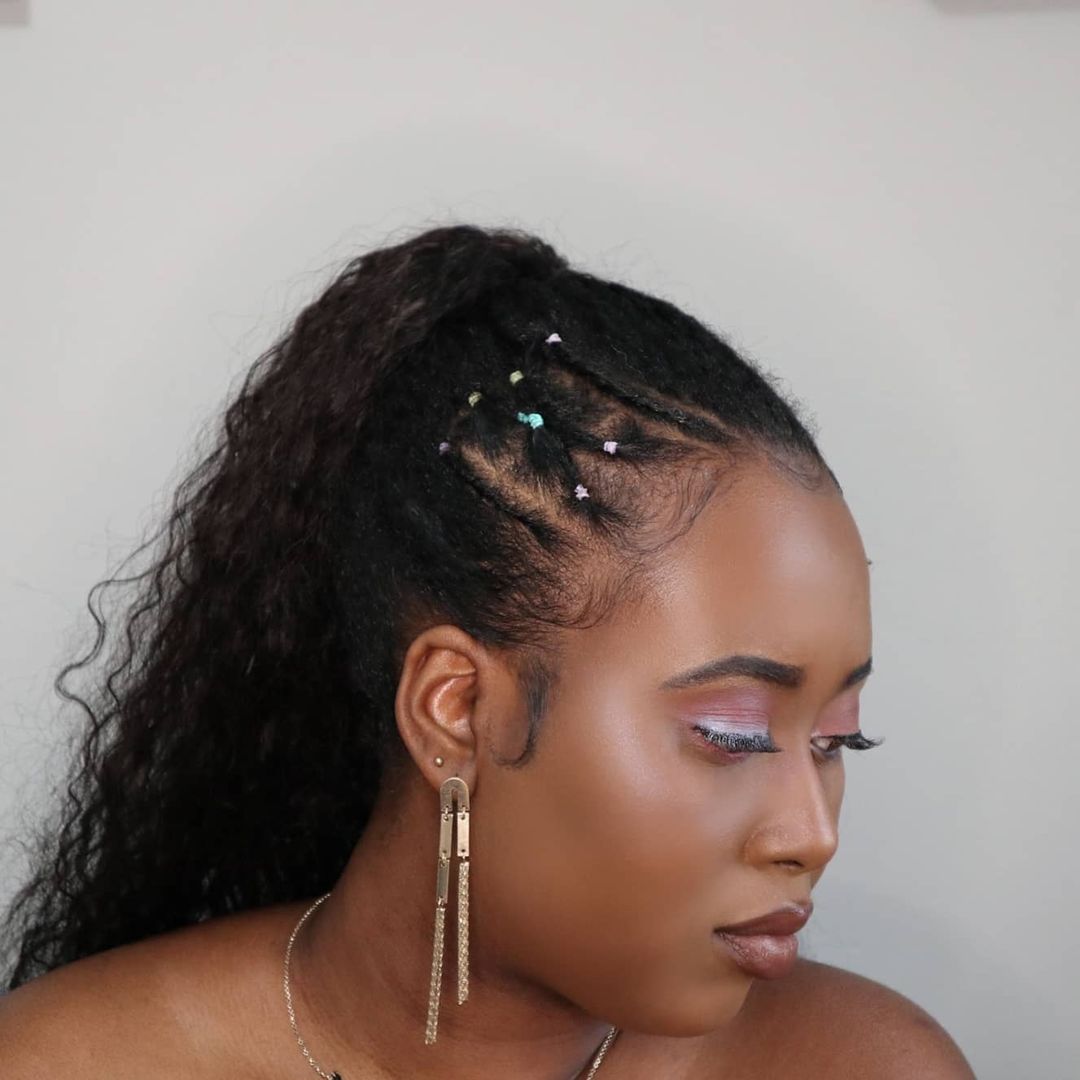 Try this slicked-back look and this playful and flirty rubber band hairstyle for your formal events & gatherings.
7. Half Up Half Down Black Rubber Band Hairstyle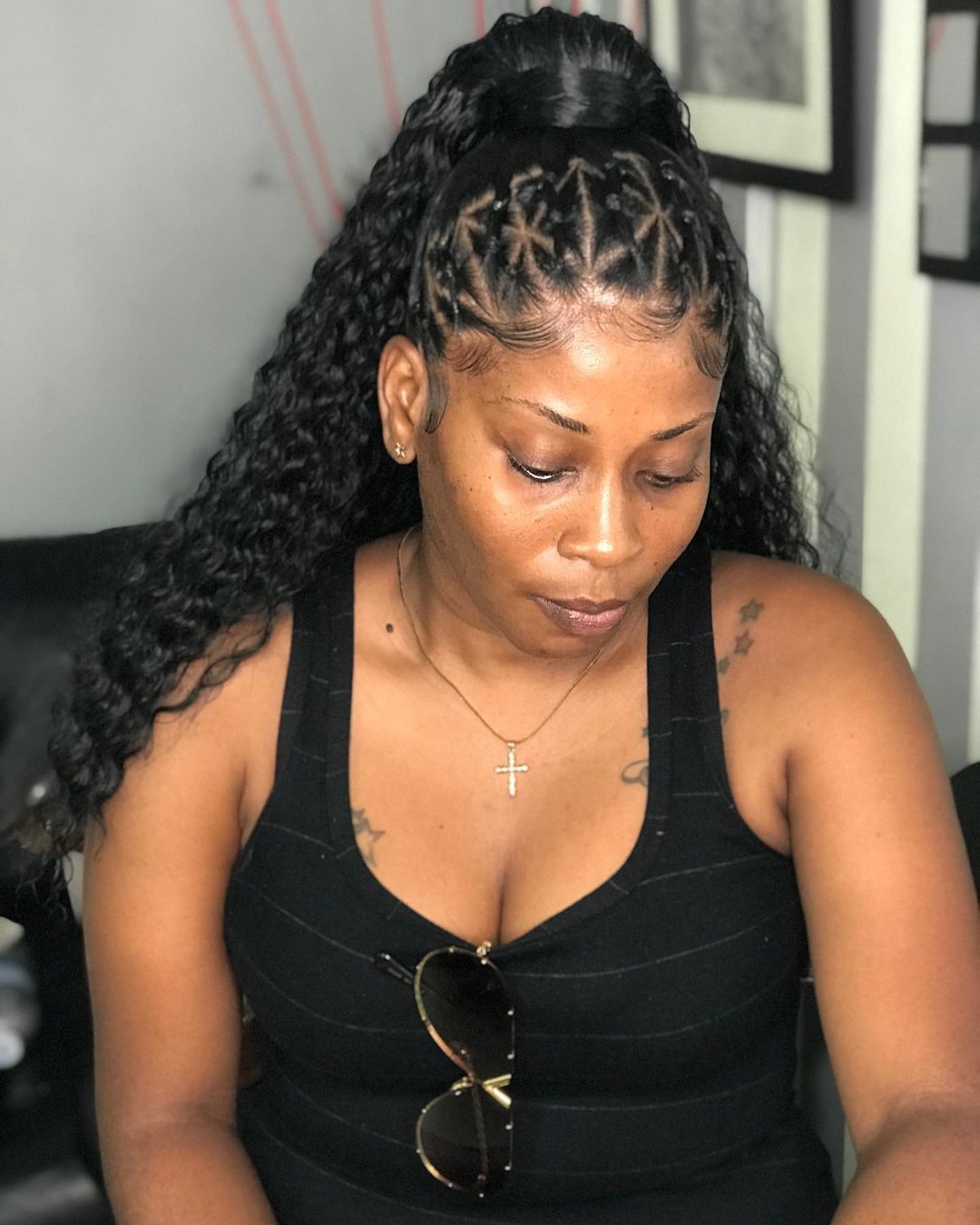 A half-up half-down rubber band hairdo such as this one with small & thin elastics is perfect for everyday wear & simple casual styling.
8. Hot Blue Rubber Band Hair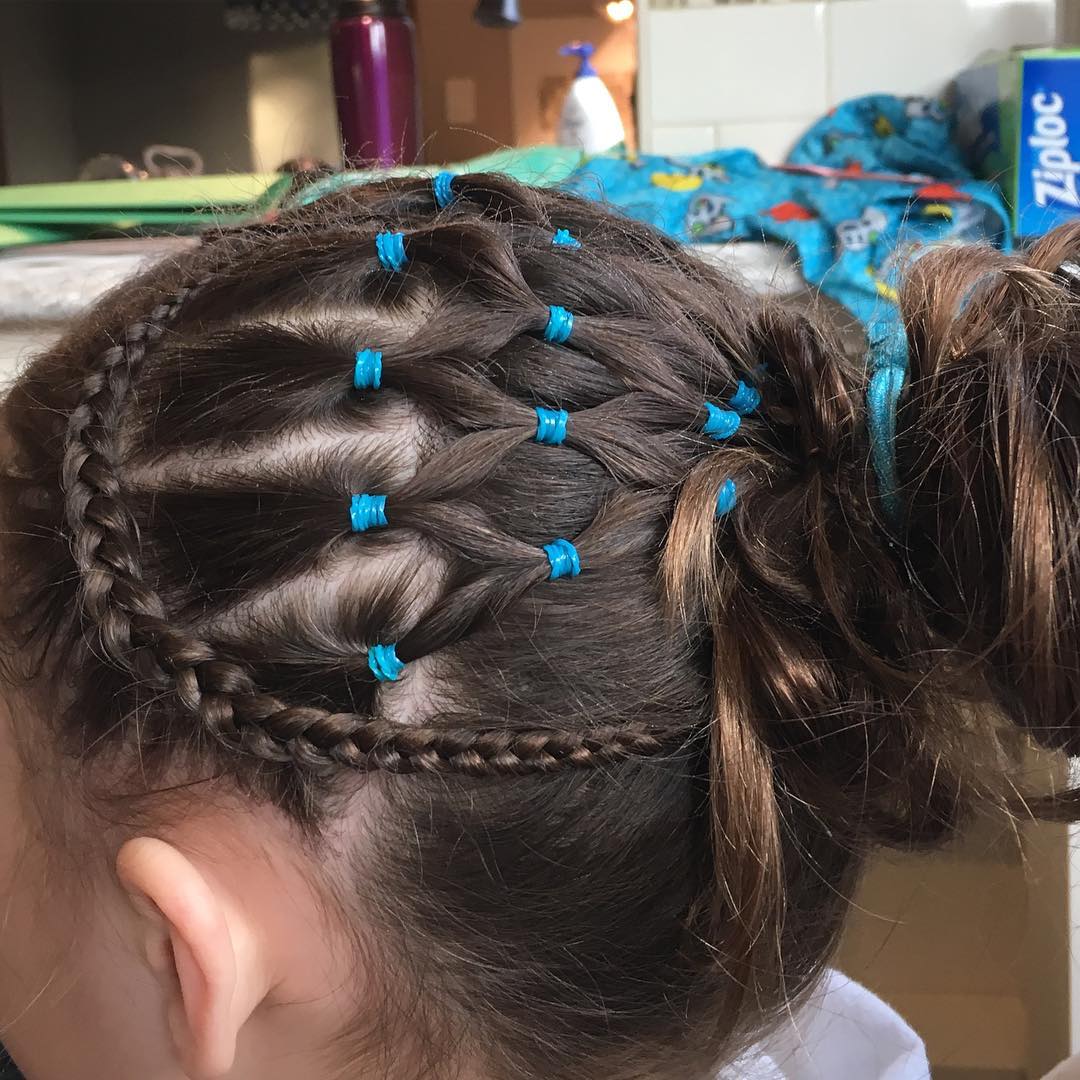 Hot blue gorgeous rubber band hairstyle is for your playful events and for women of any age. Make sure that you twist it right before wearing it out.
9. Girly & Cute Rubber Band Hairstyle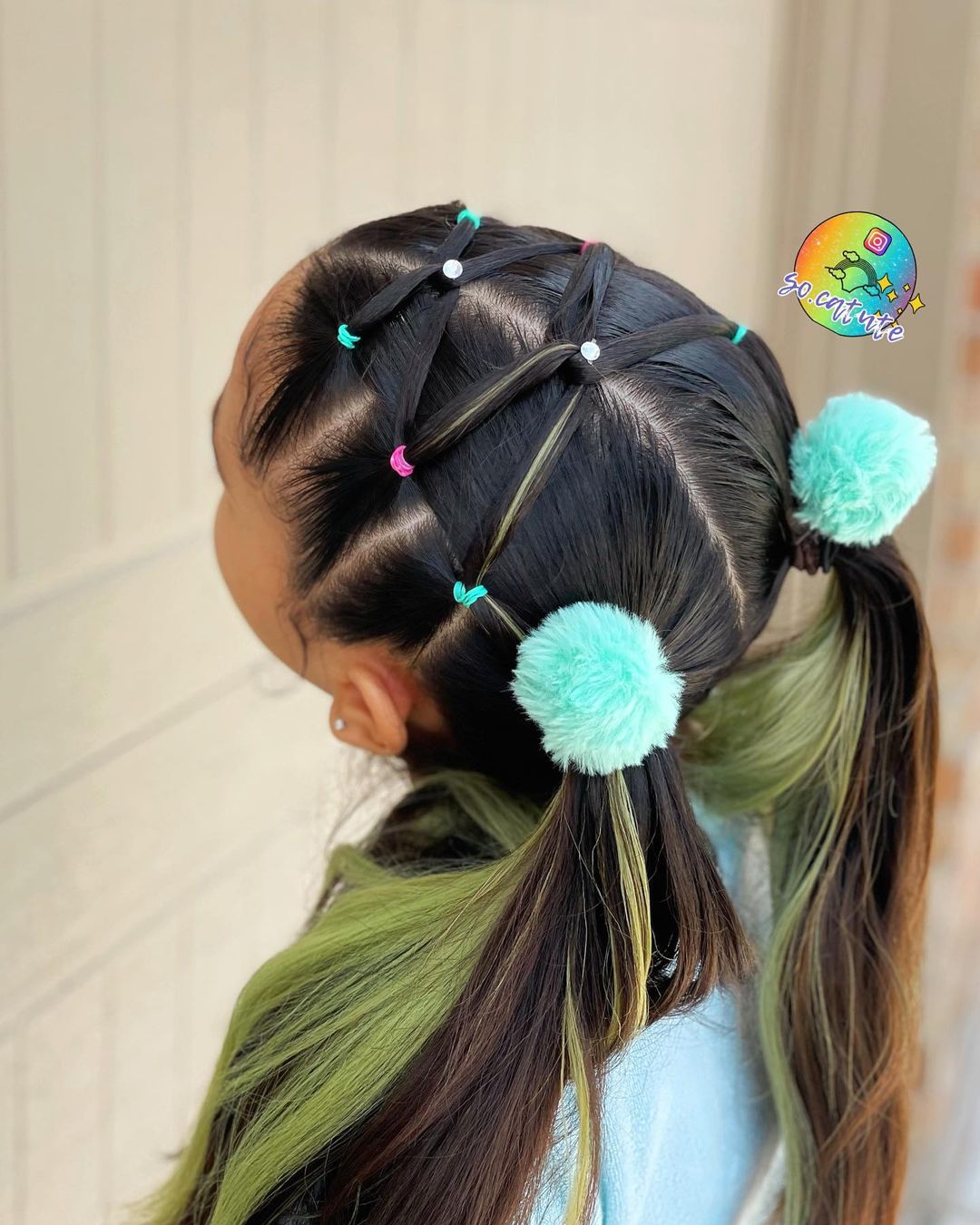 If you like super cute accessories and you believe that more is merrier, you're going to like this hairdo. Wear this rubber band hair, especially if you are a young girl or a teen.
10. Hot Neon Green Rubber Band Hair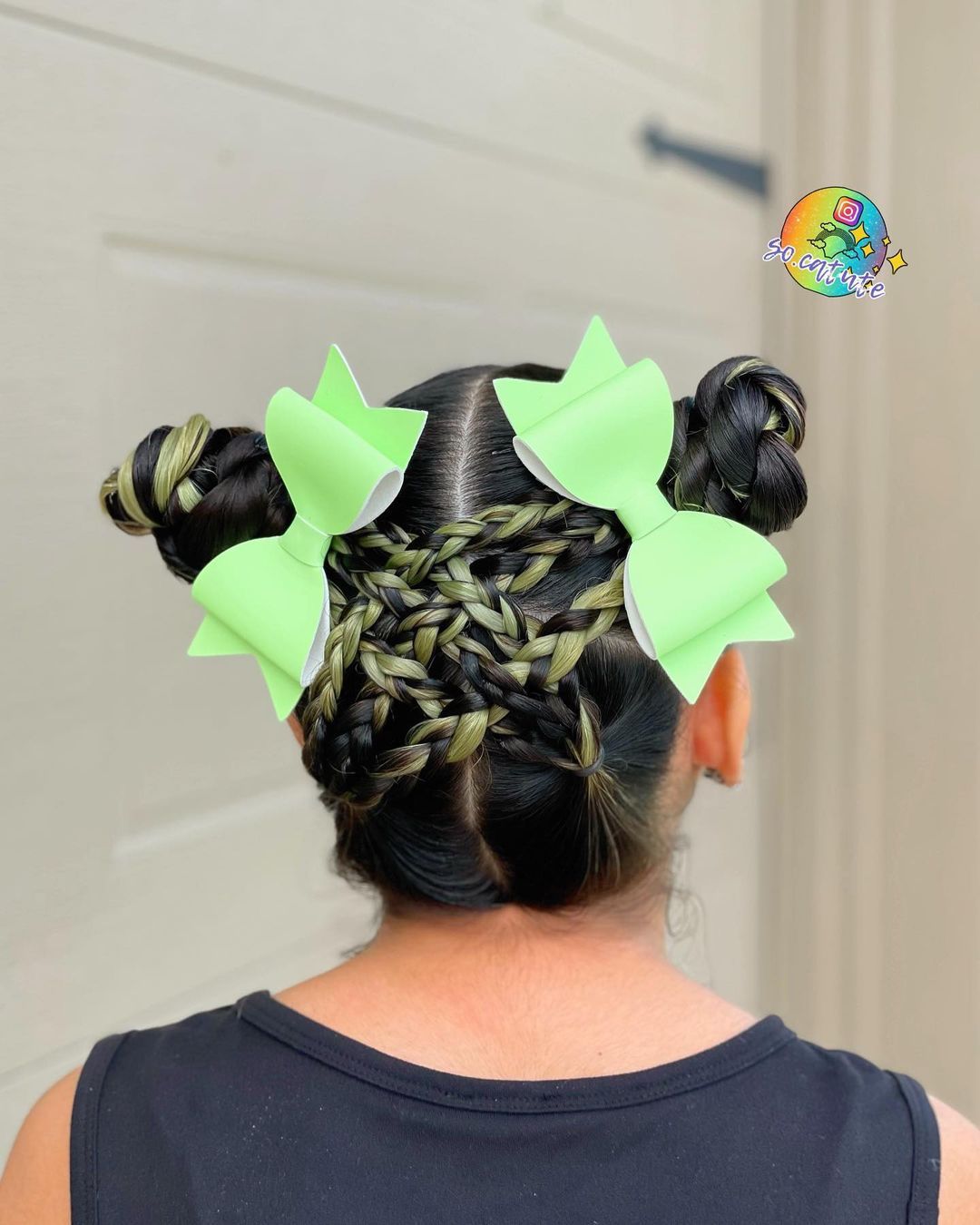 Hot green and this neon green rubber band look are for girls who prefer attractive & current hairstyle ideas. It is a stylish & modern hairdo.
11. Precise & Slick Braid Rubber Band Hair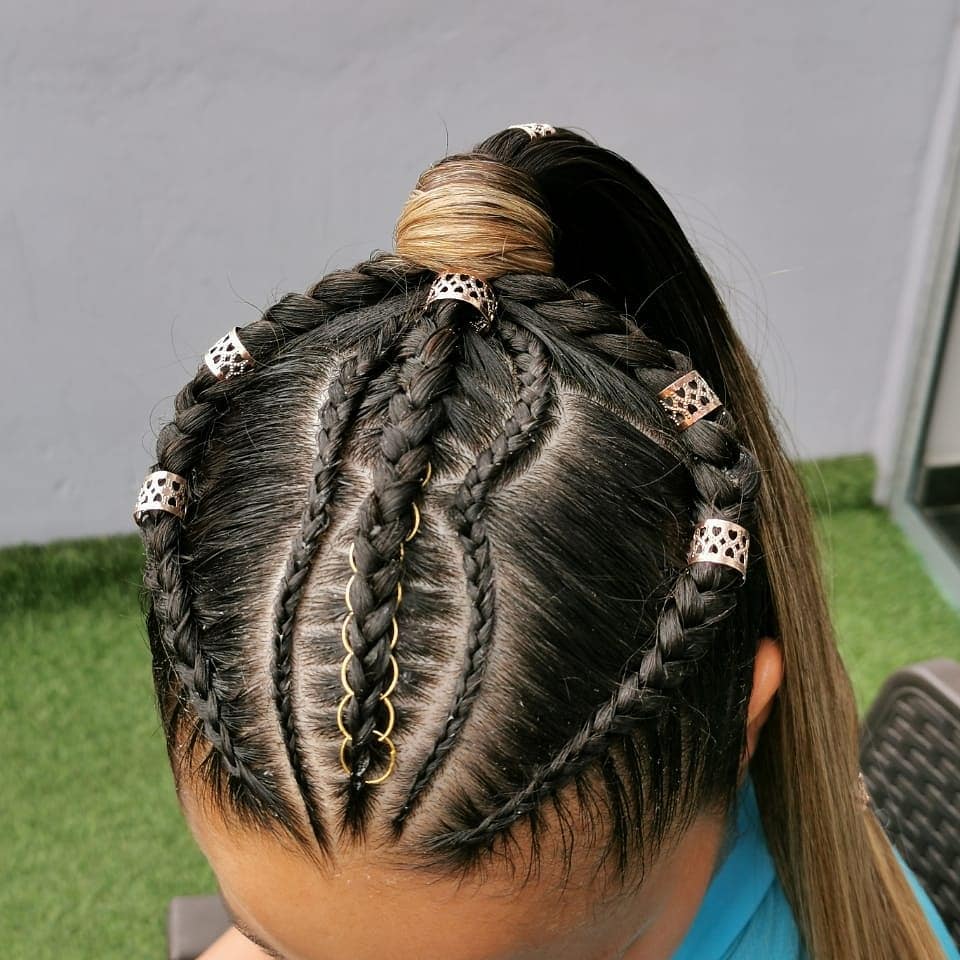 Go for a sleek braid and loads of rubber band details to make it work and look feminine & flirty. It is perfect for any age group.
12. Side Swept Rubber Band Hairdo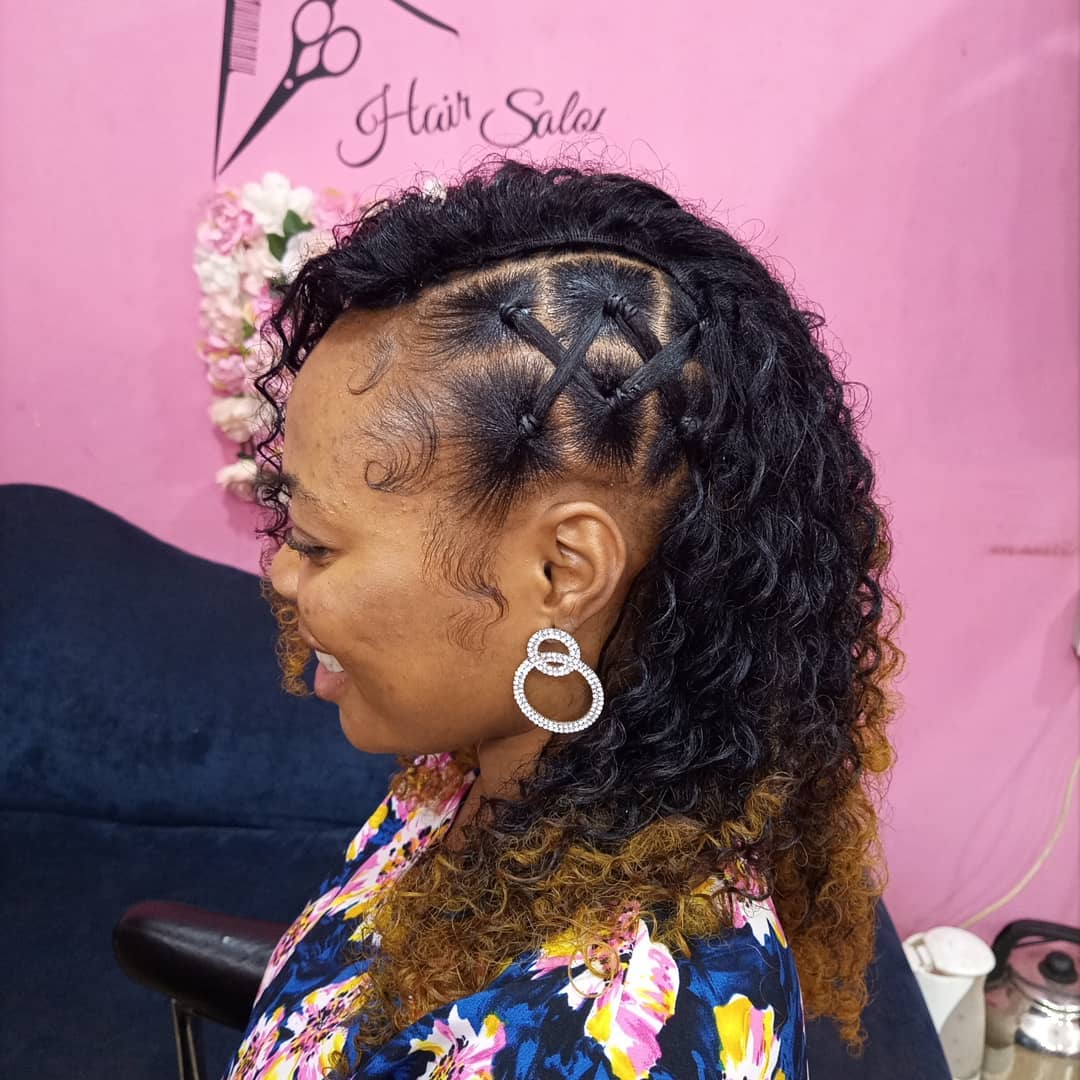 This side-swept rubber band hairstyle will suit girls who love fancy hairdos. It is a tricky hairdo, so make sure that you book a hairstylist who knows how to do detailed ideas.
13. Colorful Rubber Band Hairstyles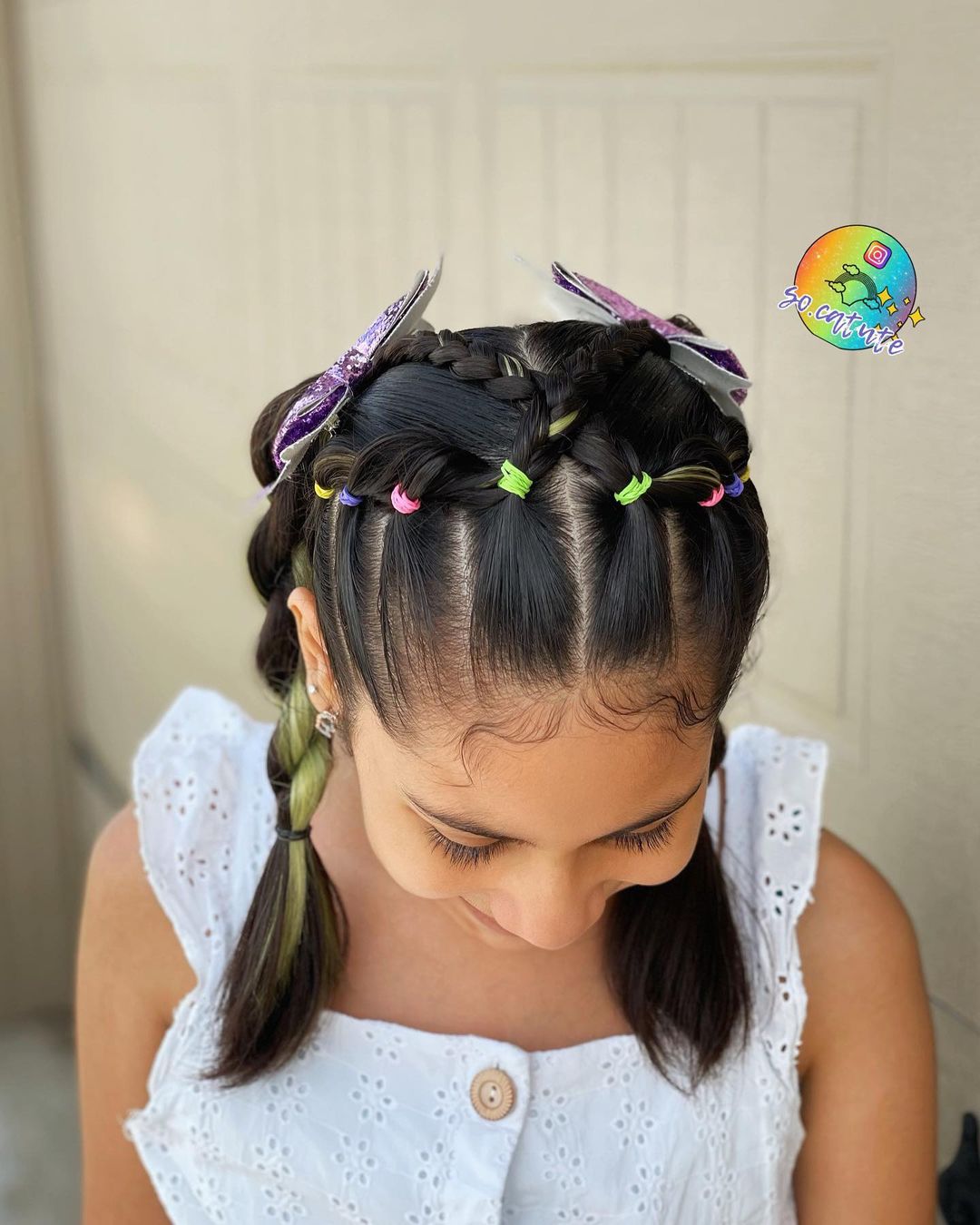 Try out different & colorful rubber bands to make your hairdo work for different parties & events. This is ideal for night-outs!
14. Hot Pink Pigtail Rubber Band Look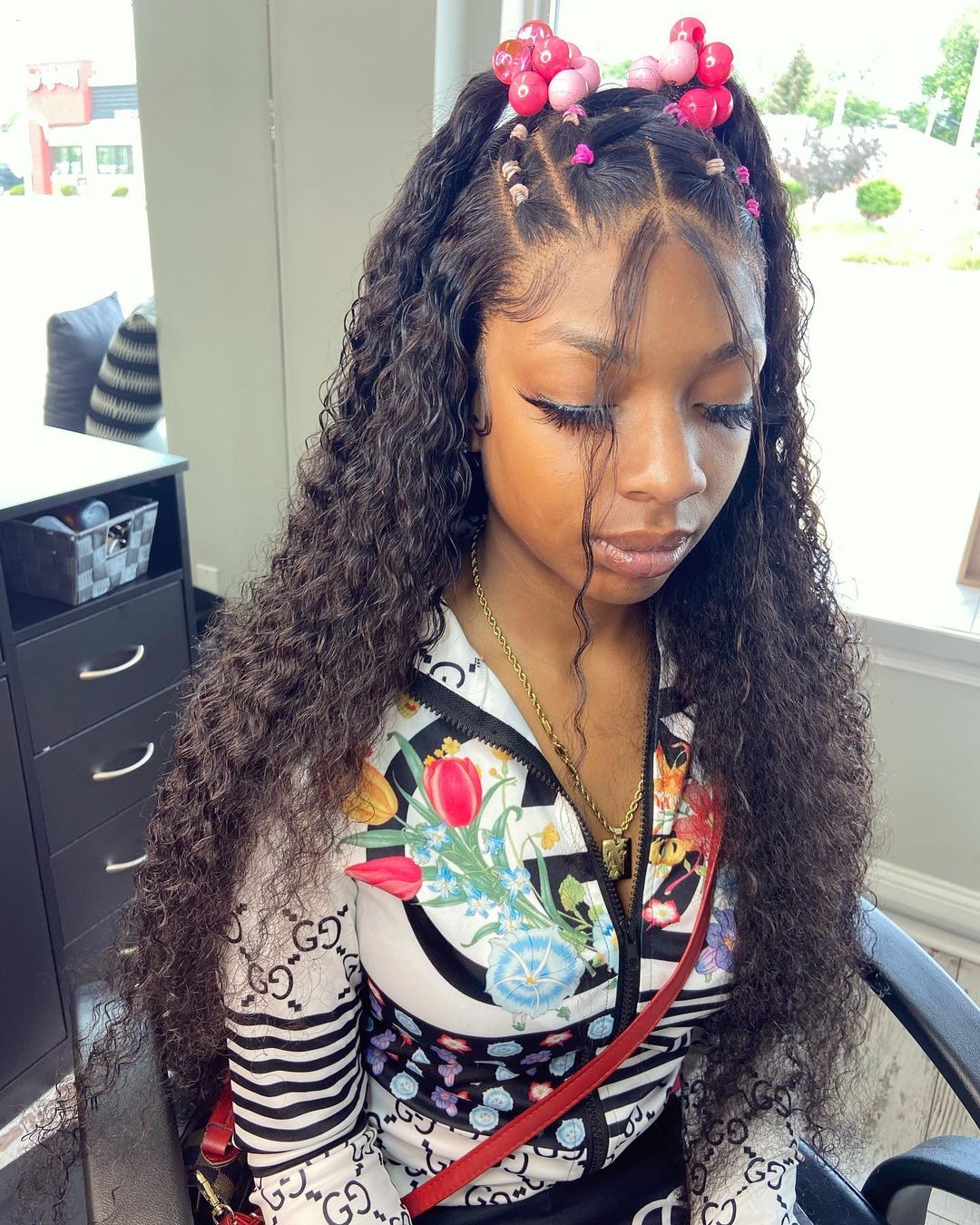 Girls who like trendy looks will enjoy this bright pink rubber band outcome. It is playful & feminine.
15. Orange Braid Rubber Bands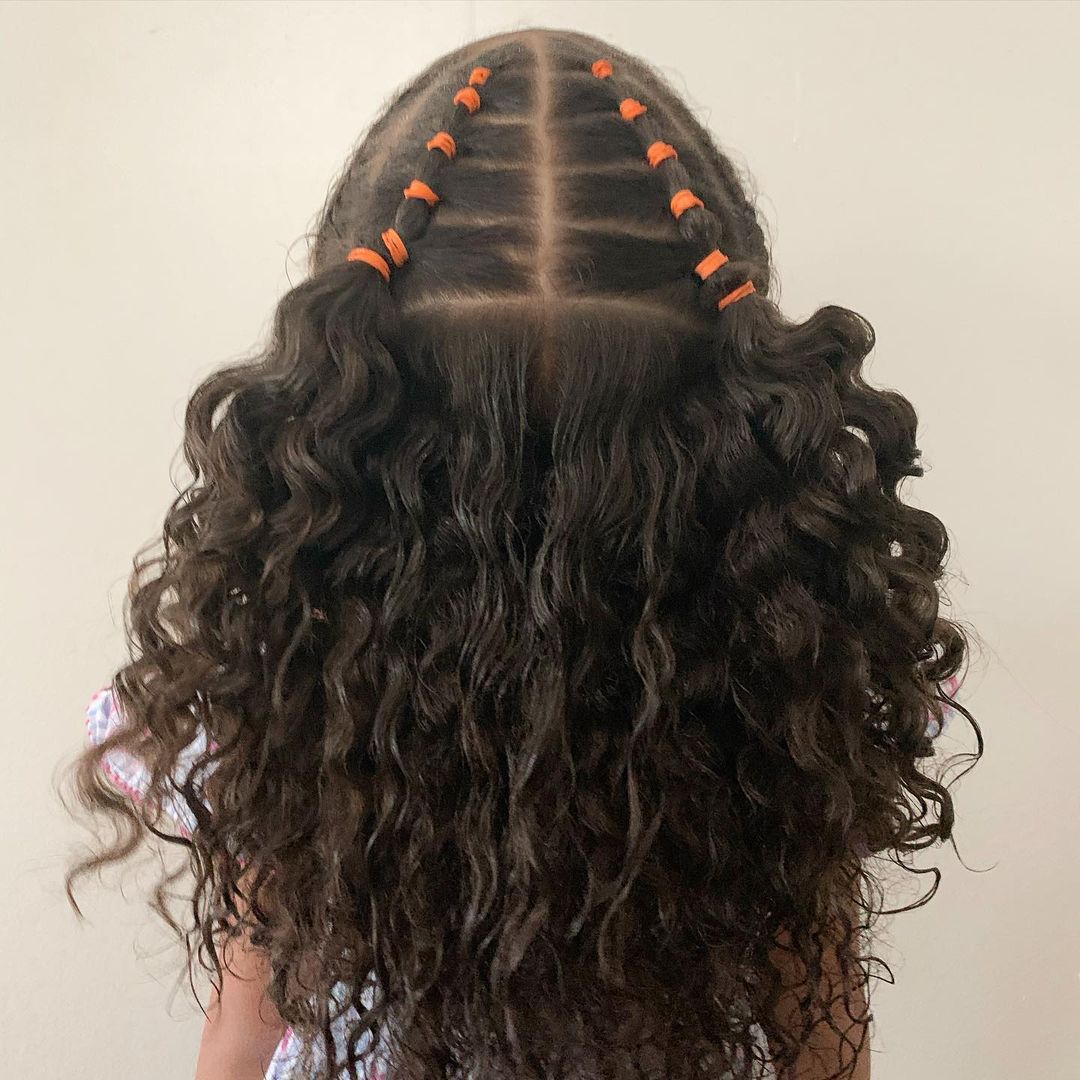 Tie your hair in the back with these orange rubber bands. Style it with some hair gel to achieve this curly effect.
16. Sweet Bun Rubber Band Hair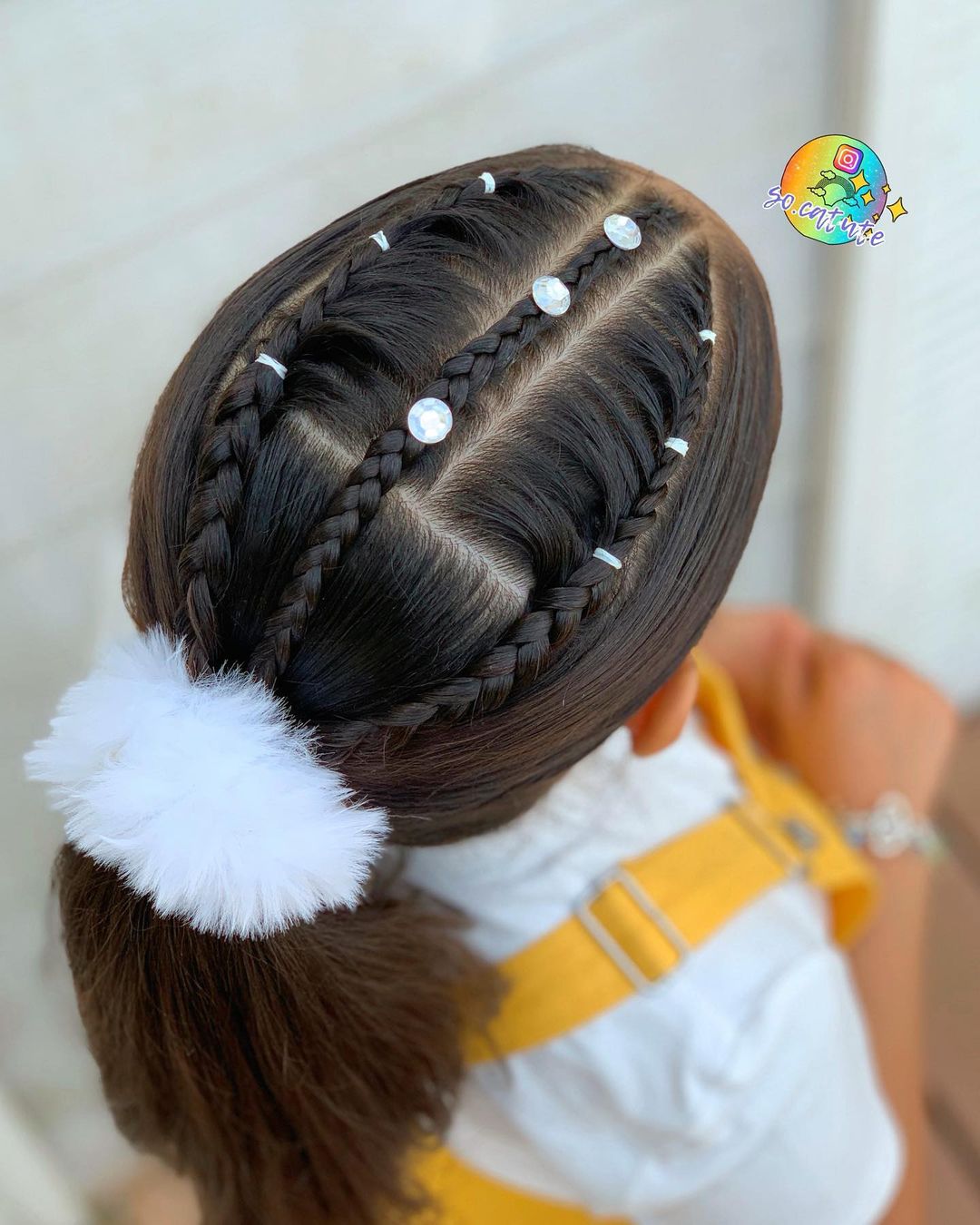 If you like sweet & cute ideas this rubber band look is perfect for you. Decorate it with a braid to make it more fun & sweet.
17. Retro & Chic Colorful Rubber Band Hair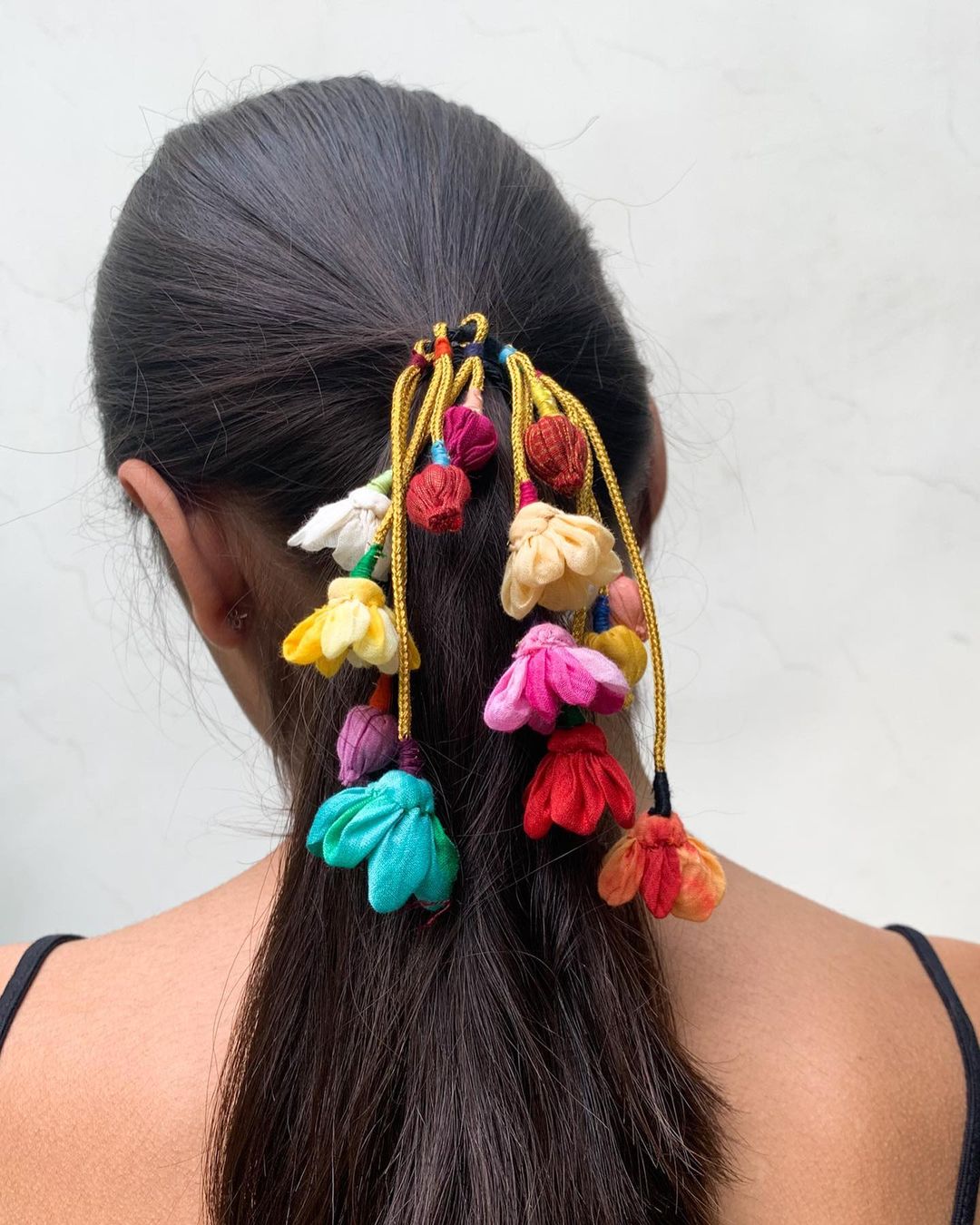 If you like loud pieces & bright accessories you'll like this boho vibe with your rubber band look. It is quite different, yet perfect for women who love loud looks.
18. Blue & Yellow Rubber Band Look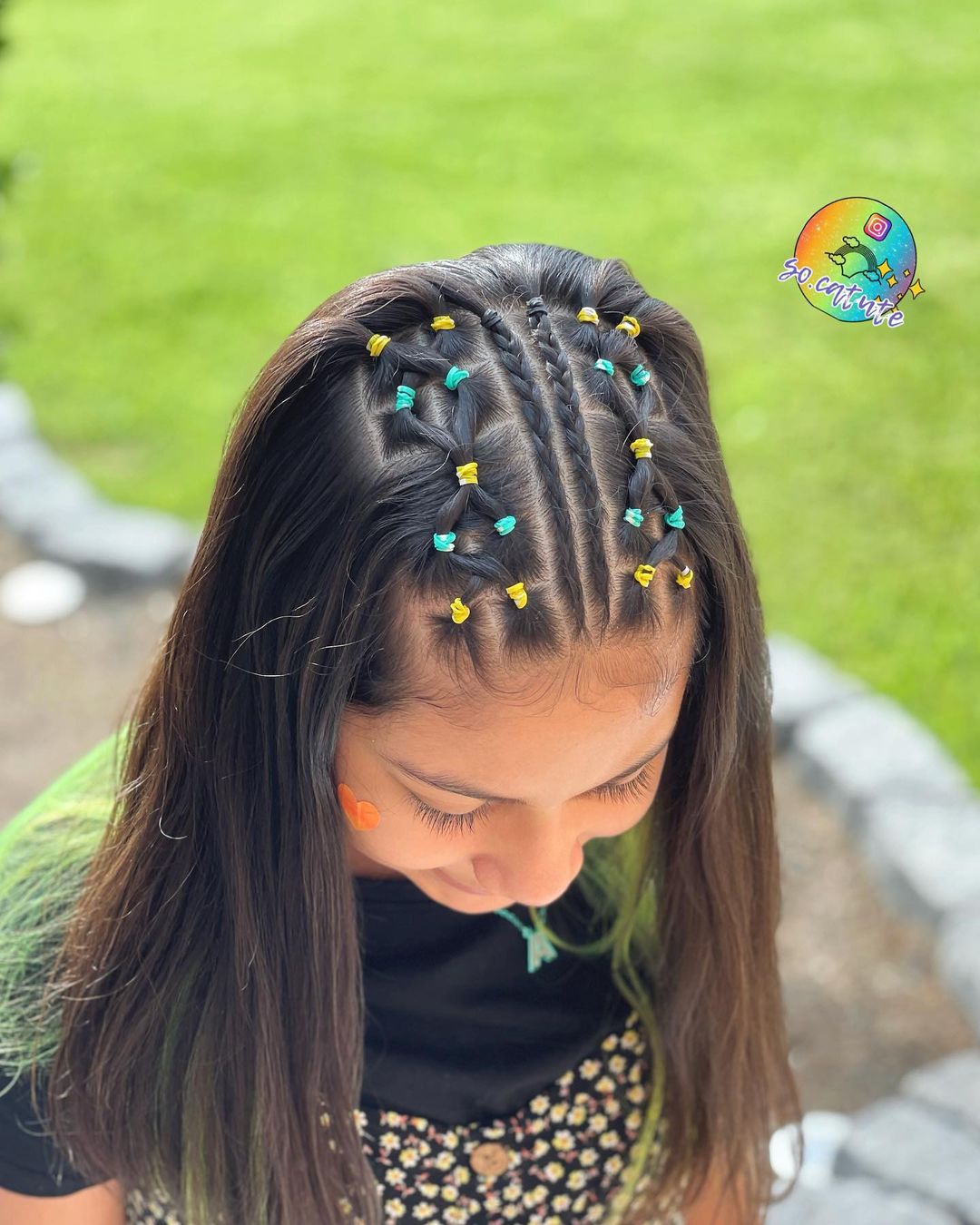 Younger women or girls who like playful cuts will like this combo. Go for blue & yellow and show off this rubber band look for your night-outs.
19. Feminine Bun With Rubber Bands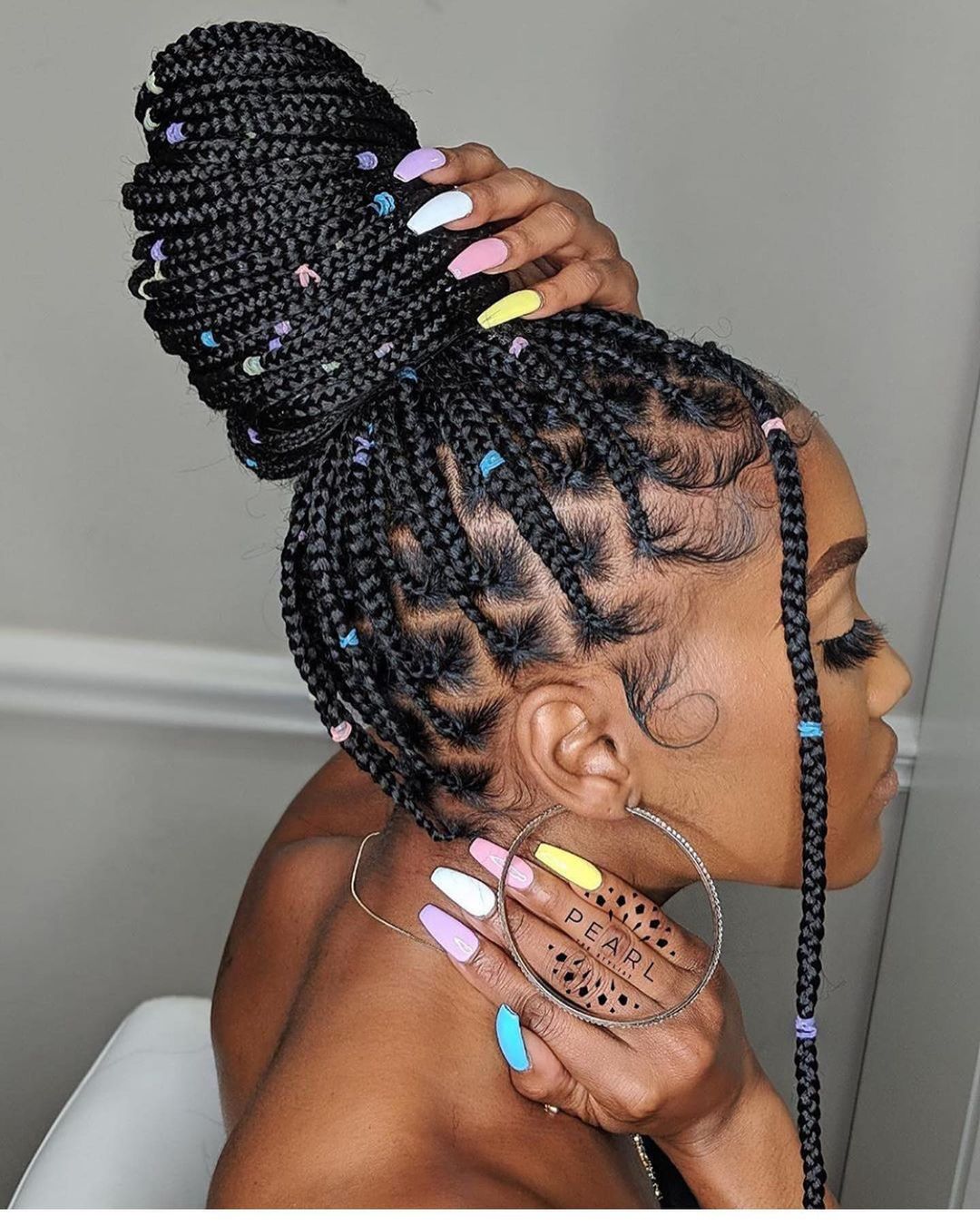 If you're struggling with long hair or high heat make sure that you go for this retro braid bun that has loads of rubber bands!
20. Side Braid Rubber Band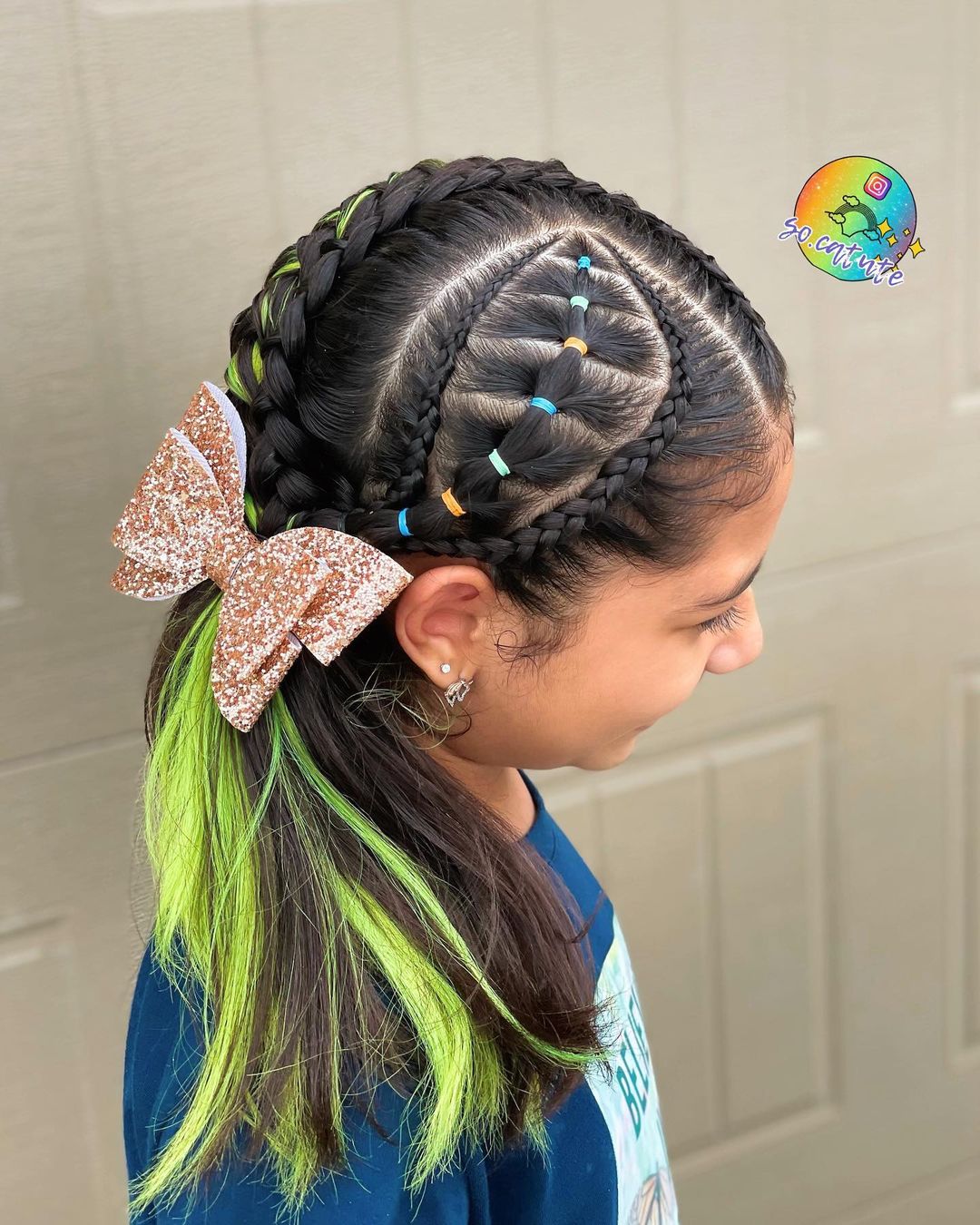 Girls who love to play around with color will enjoy this design. Go for green highlights and different rubber bands to complete this cheerful vibe.
21. Ponytail Twisted Rubber Band Hairdo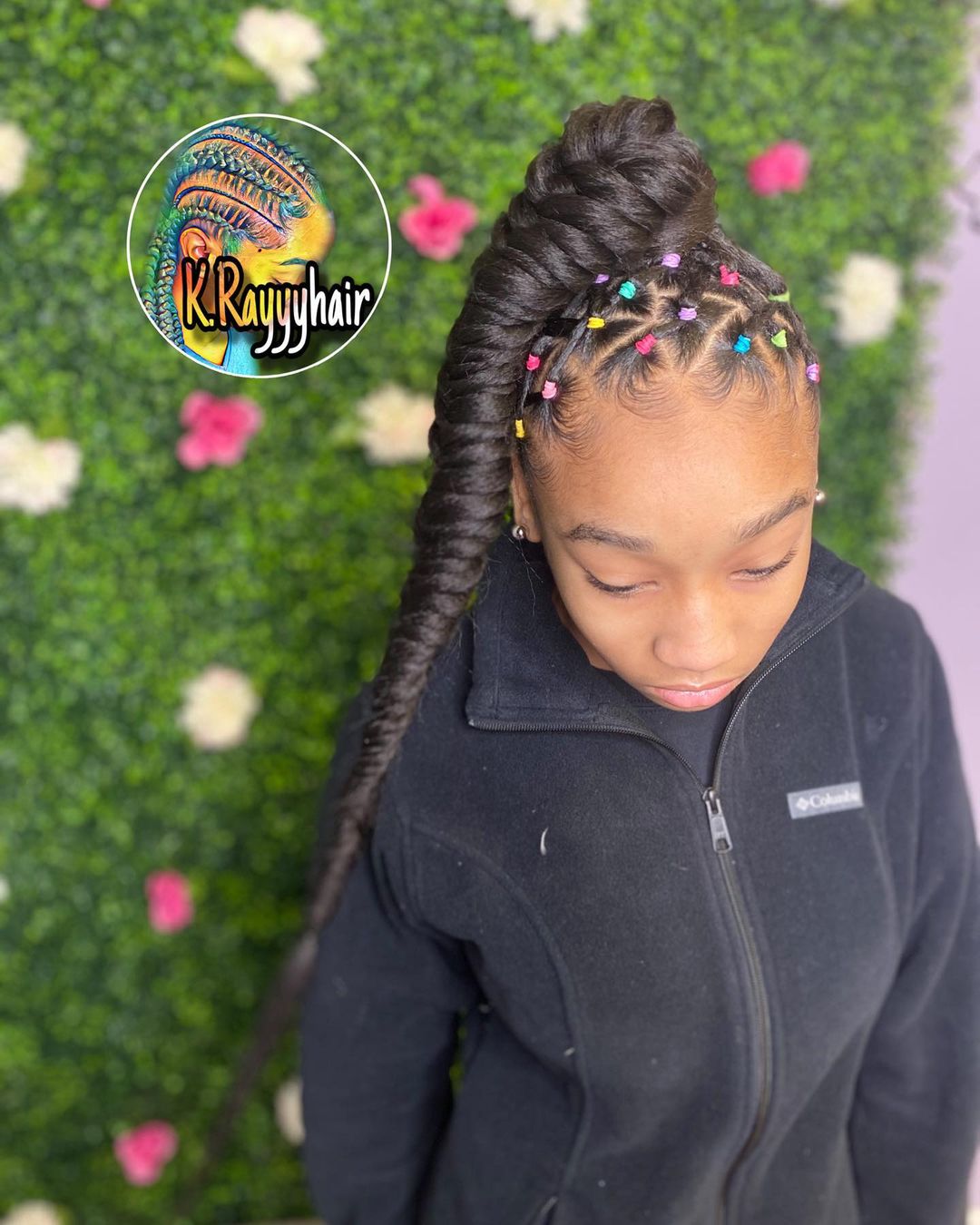 If you enjoy ponytail looks and colorful rubber bands you'll like this side-swept design for informal gatherings. Make sure that you secure it in the right place to achieve a long-lasting effect.
Are You Ready For A New Look?
Are you ready to try out some of these gorgeous & cute hairstyle options? Which design was your favorite? Let us know if you dare to wear rubber band hairstyles, and let us know which one you can't wait to wear and for which upcoming event!