Age is just a number and regardless of how old you are doesn't mean you can't wear a fabulous hairstyle. Having shorter hair makes life a little easier to manage and it really shows off your own personal style. You don't have to wake up as early to style it, it dries a lot fast after a shower, and there are a lot of styles you can wear even with short hair. These looks will give your hair bounce and energy but keep them trendy and beautiful.
Look at 100 of our favorite short hairstyles for women over 50 and get a little inspiration for yourself. Don't forget to share your favorite haircuts in comments section.
Light Lob
Keep your natural color around and add a few highlights of blonde to your lob, it will look simply amazing.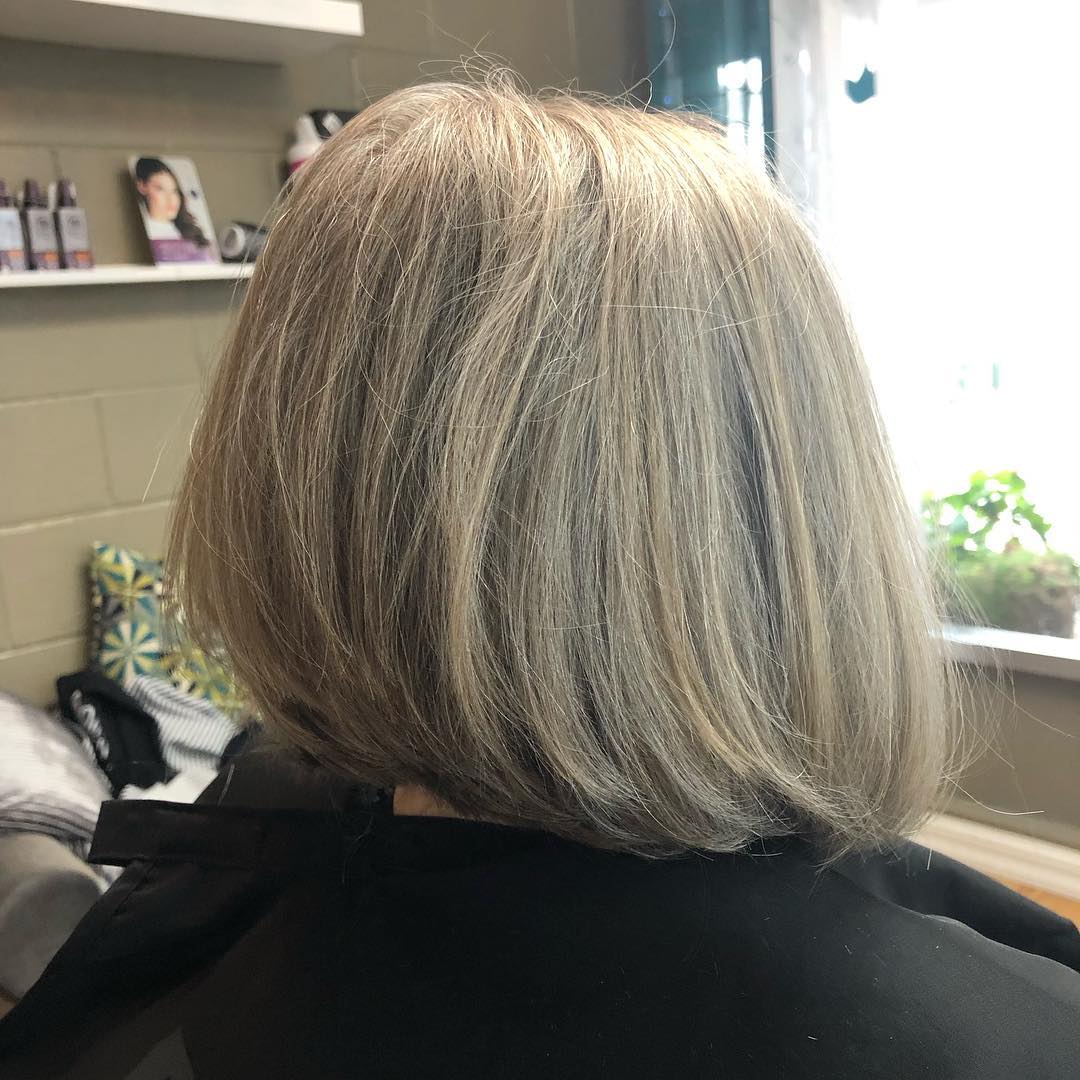 Messy Pixie
A grown out pixie with a messy flair is calling your name.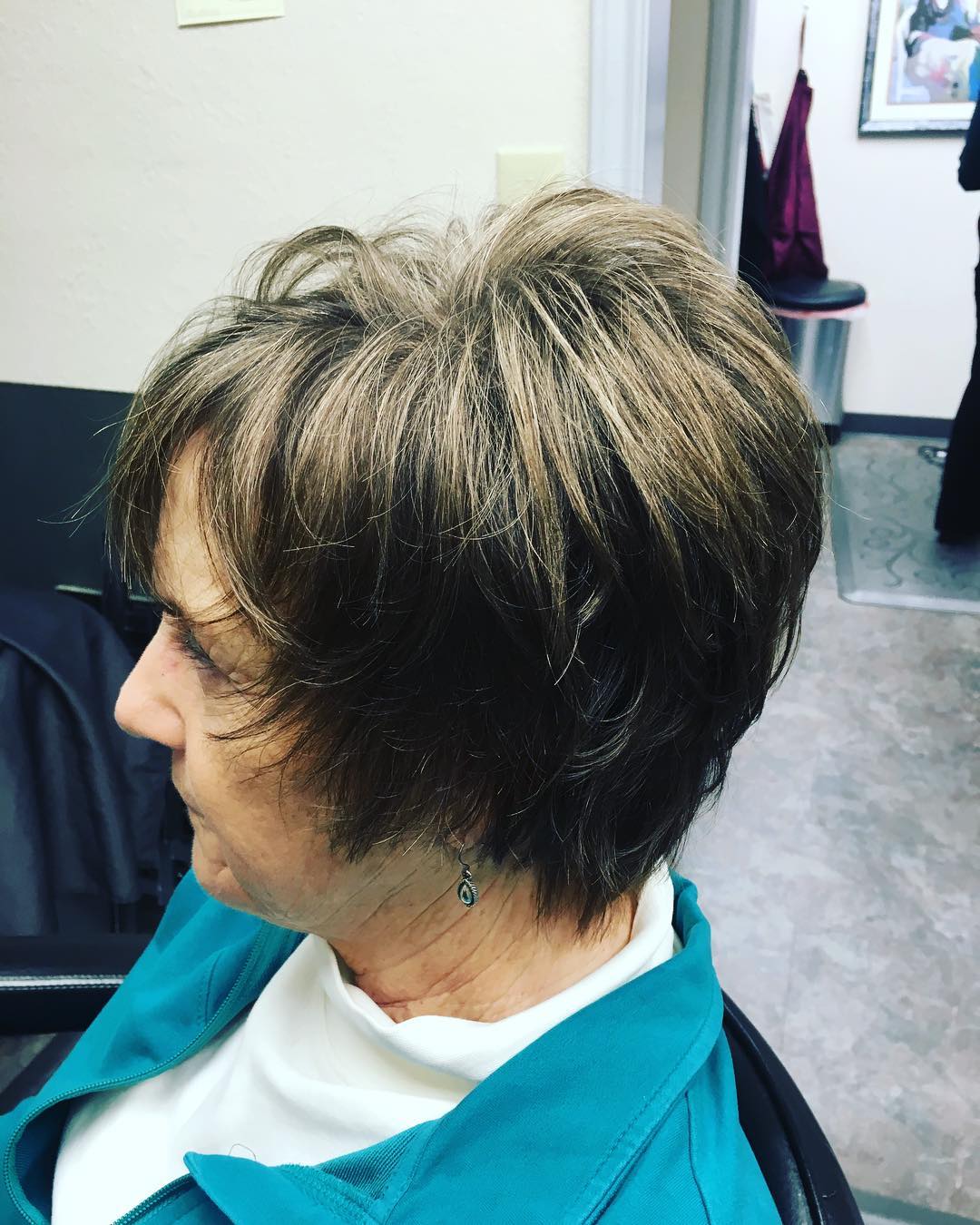 Wispy Pixie
Say goodbye to your long hair and embrace this stunning wispy pixie.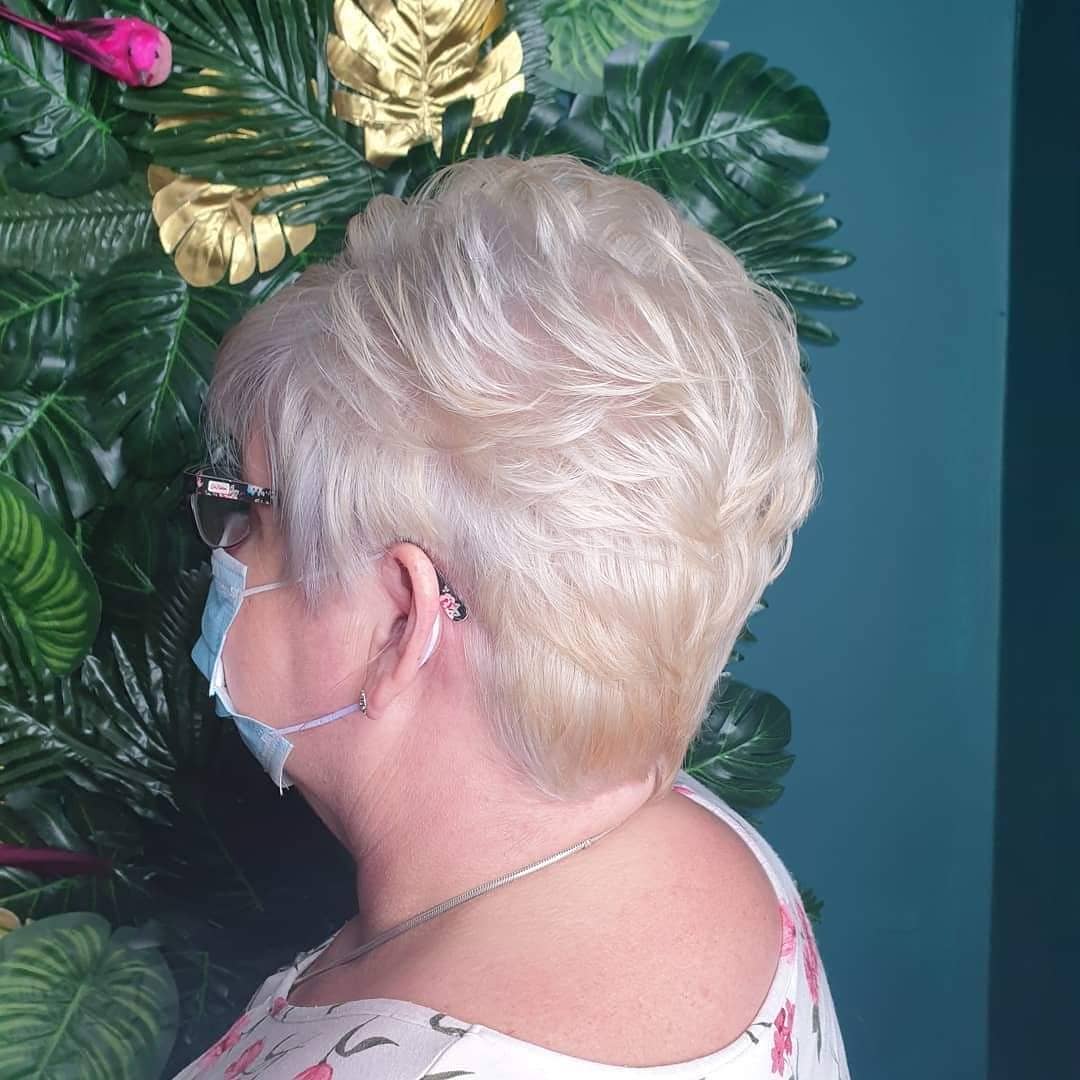 Bob with Micro Bangs
Go for an edge style and cut your bob super short with some micro bangs.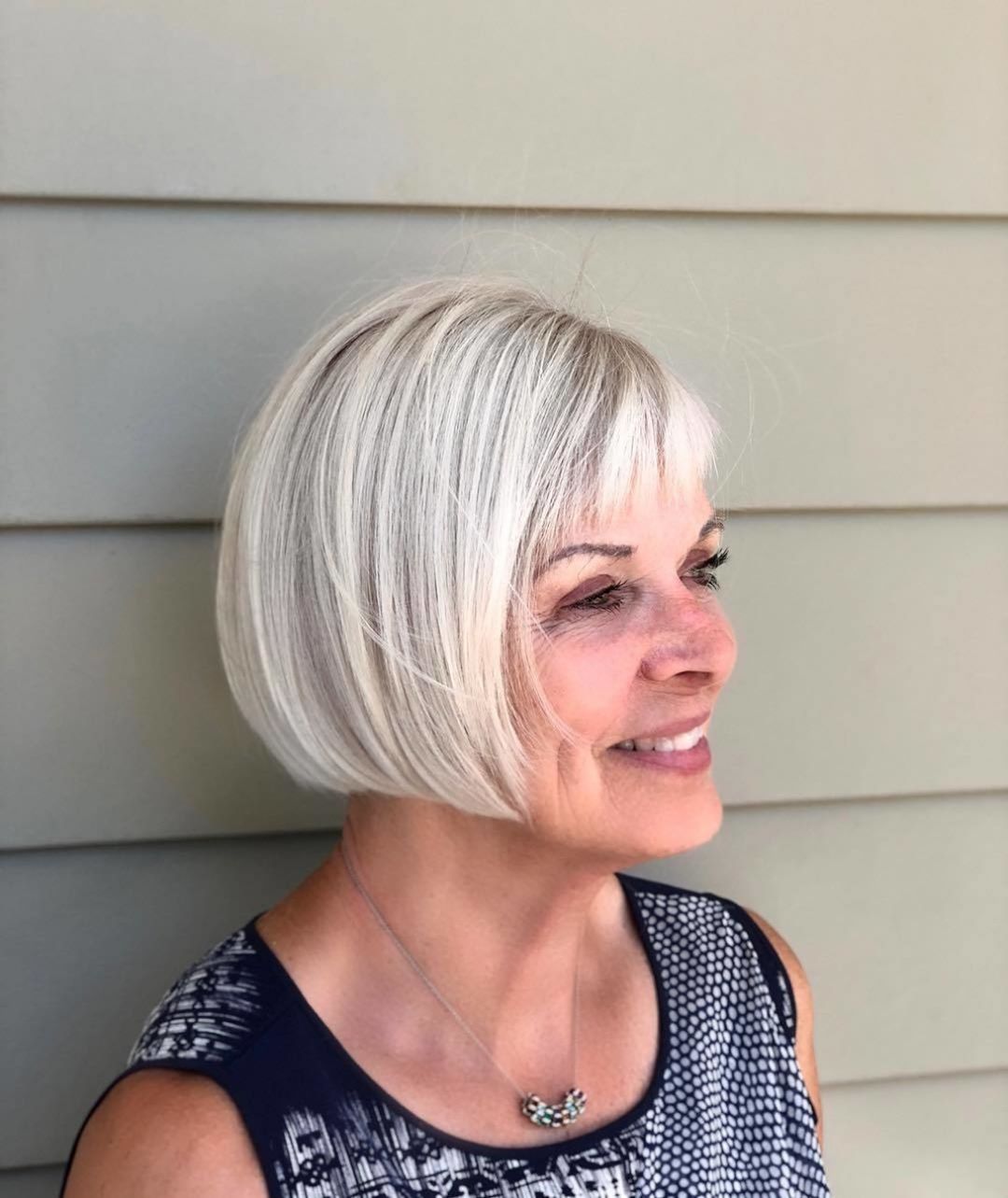 Shaved Pixie
Have some fun with your pixie but shaving the underside a little shorter than normal.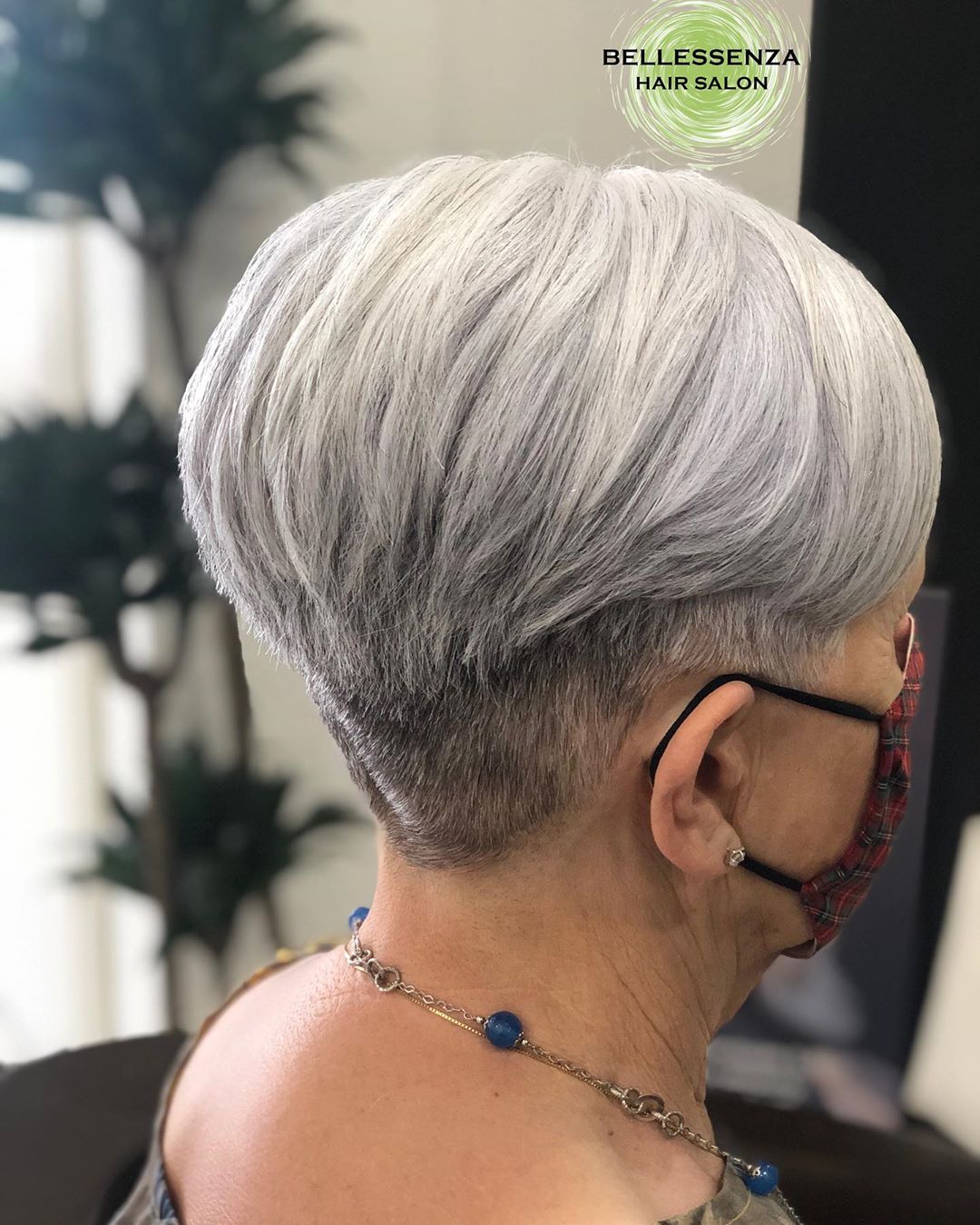 Volume Pixie
This pixie offers a lot of layers and a ton of volume for a gorgeous style.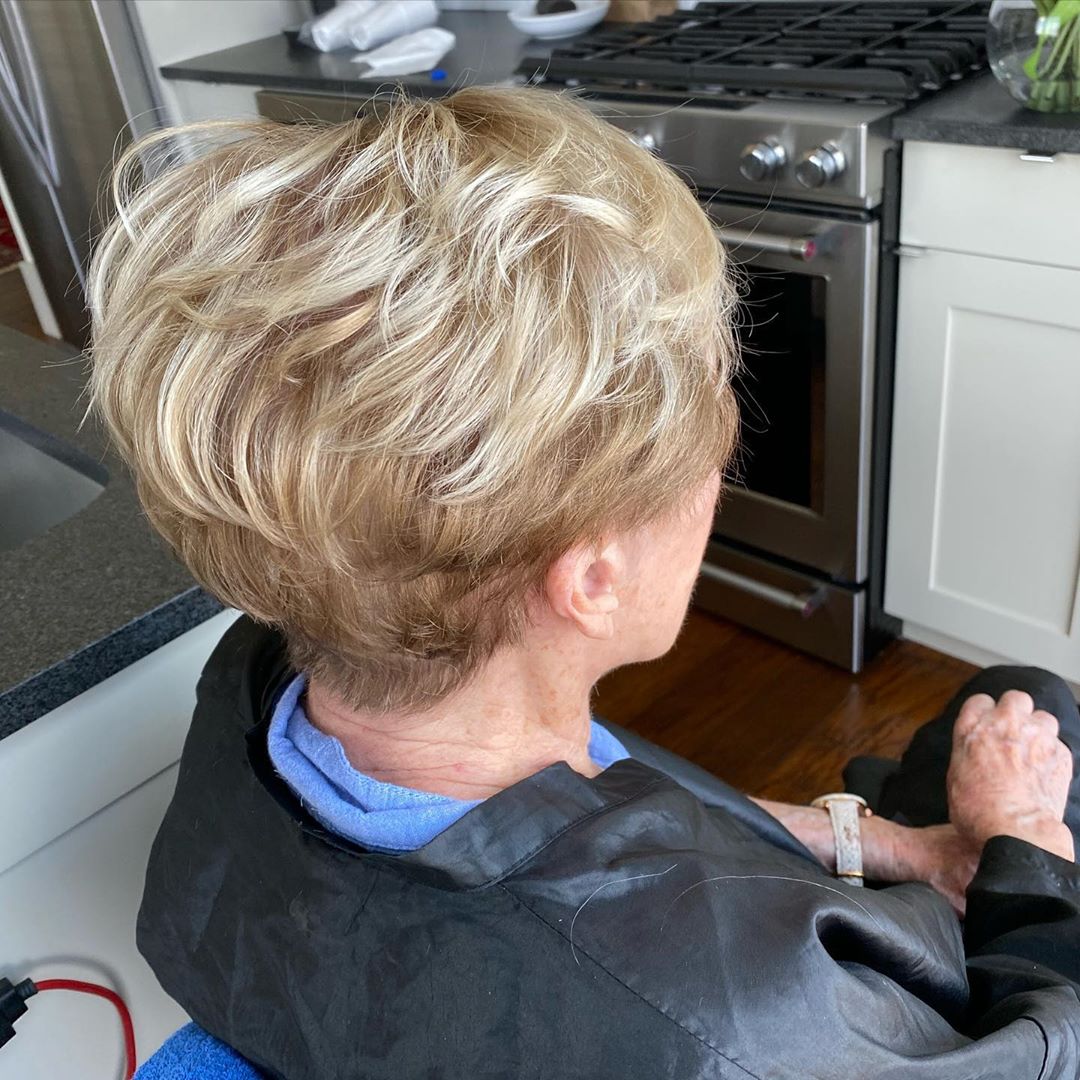 Dimensional Bob
Adding a lot of layers throughout your bob gives your hair dimension and texture.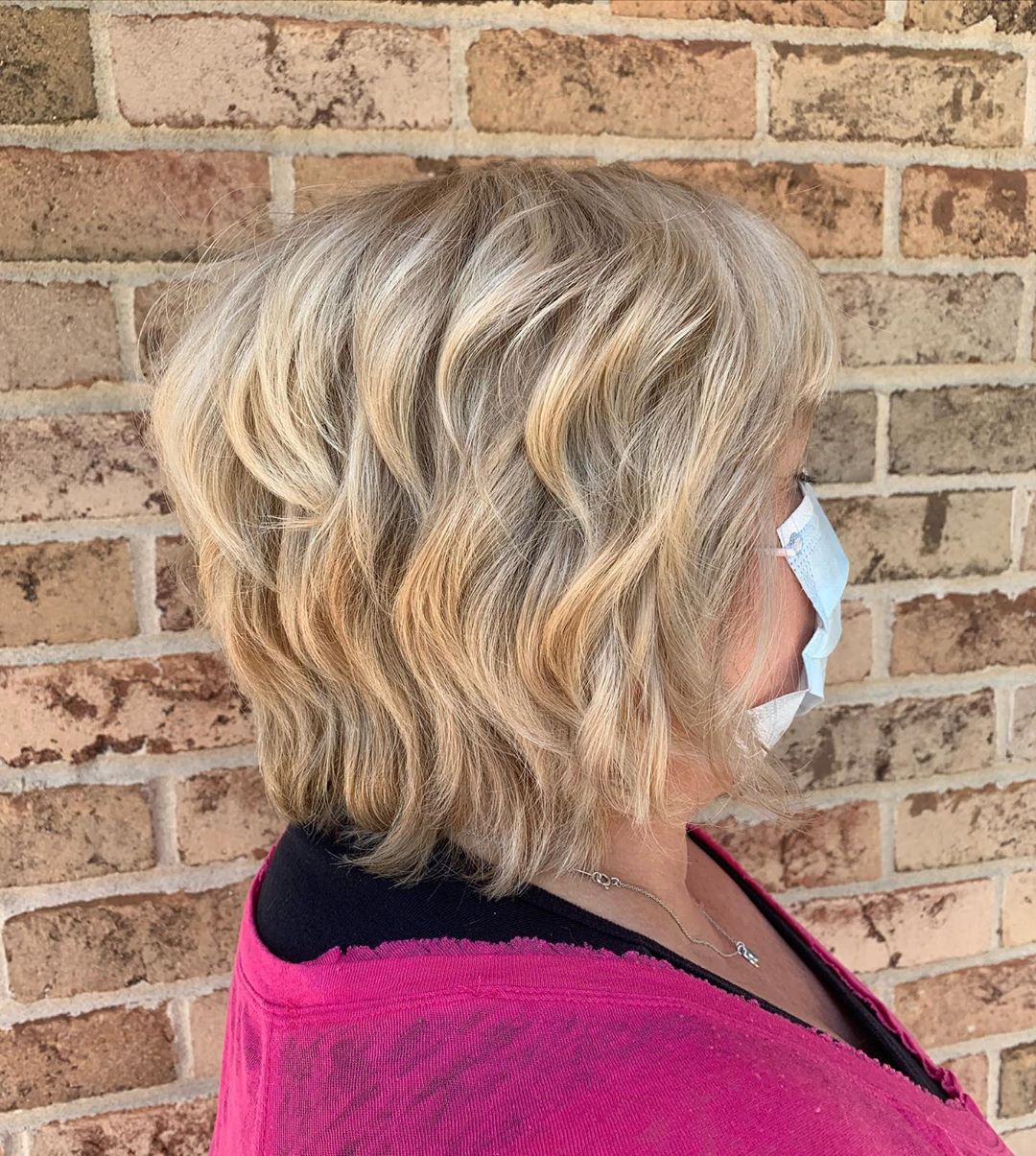 Long Pixie
This longer pixie gives you length in the front and back, plus you can finish it with a fun color.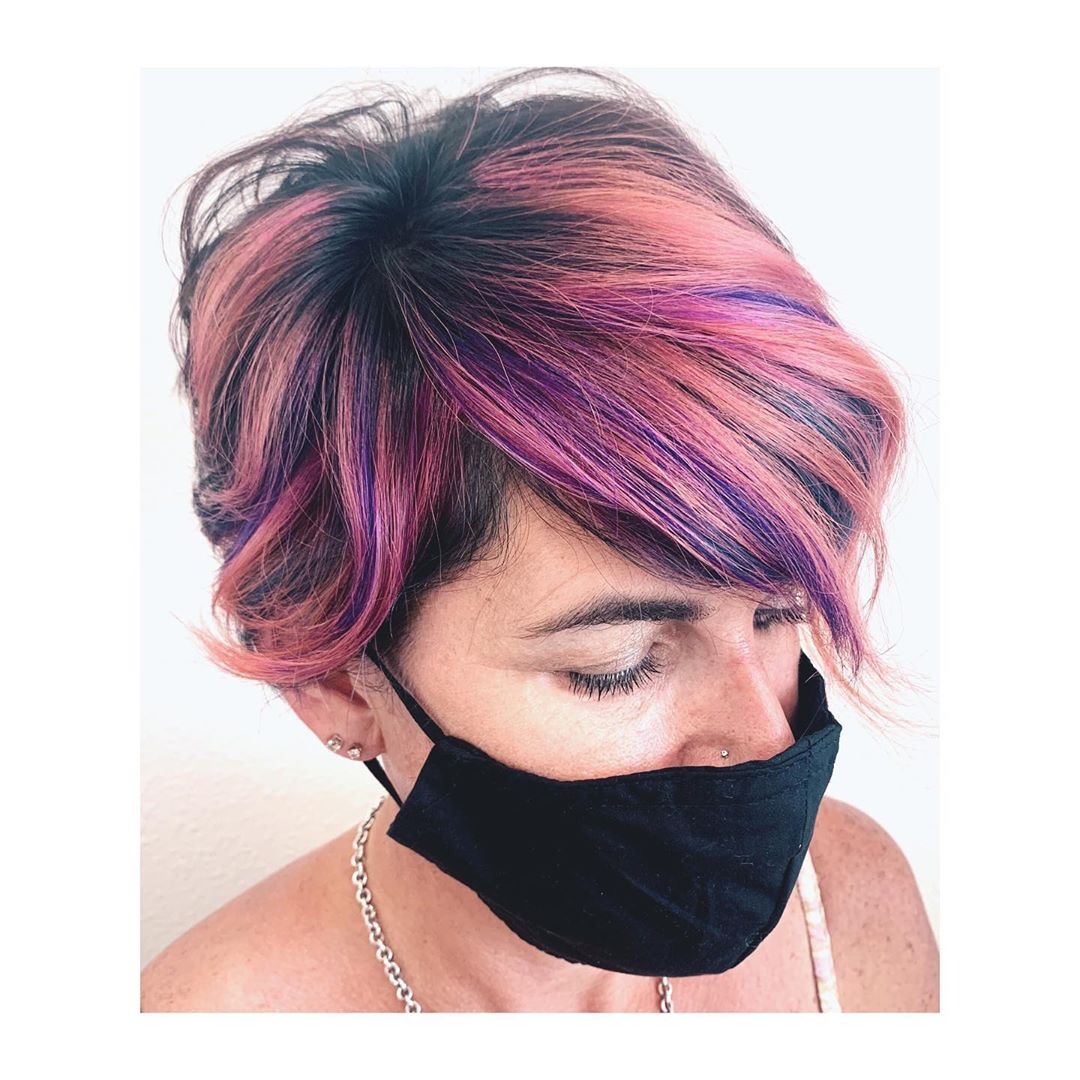 Curled Rounded Bob
Show off your rounded bob right by adding a ton of curls to it.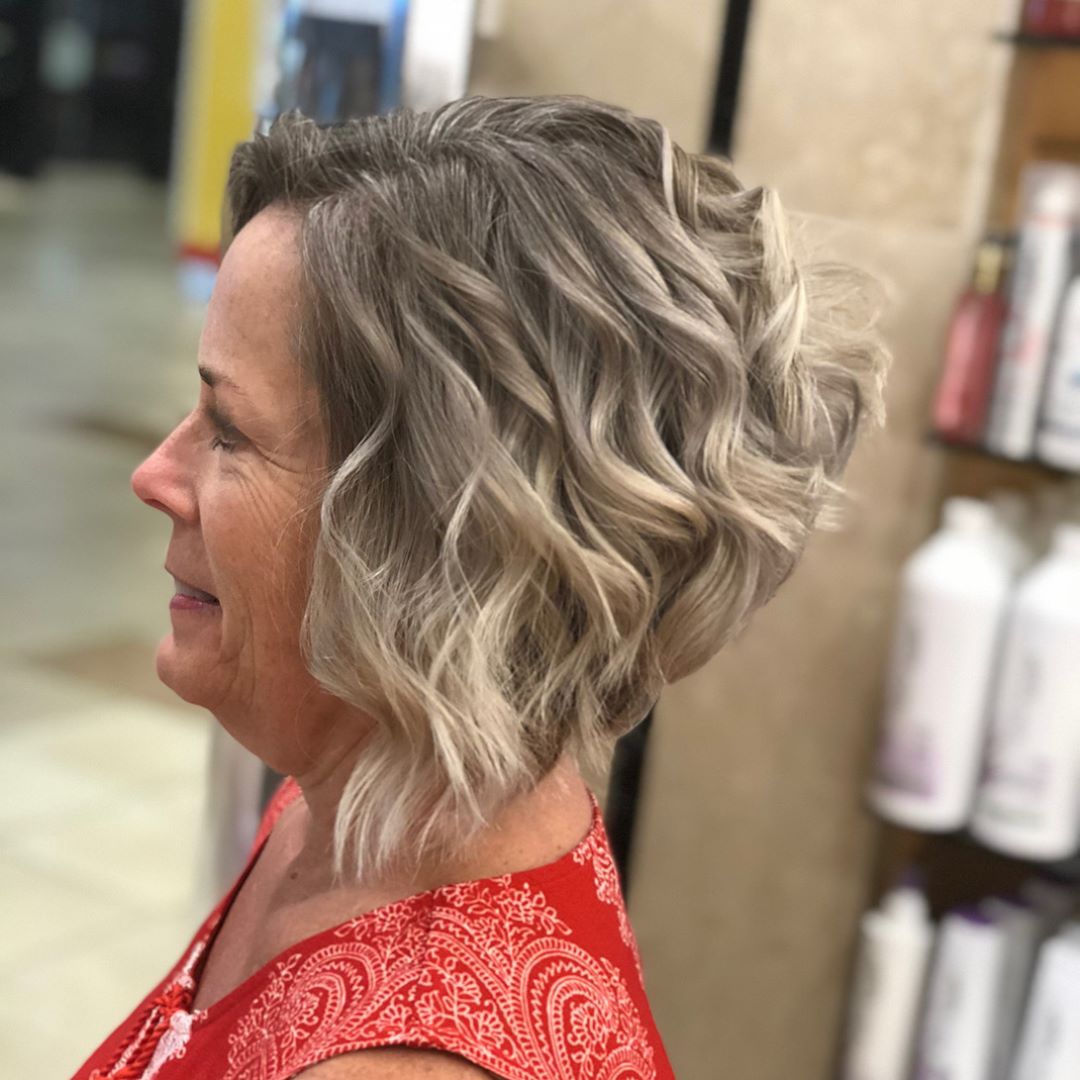 Silver Beauty
Say goodbye to gray and hello to silver. This color is trending and looks phenomenal on anyone.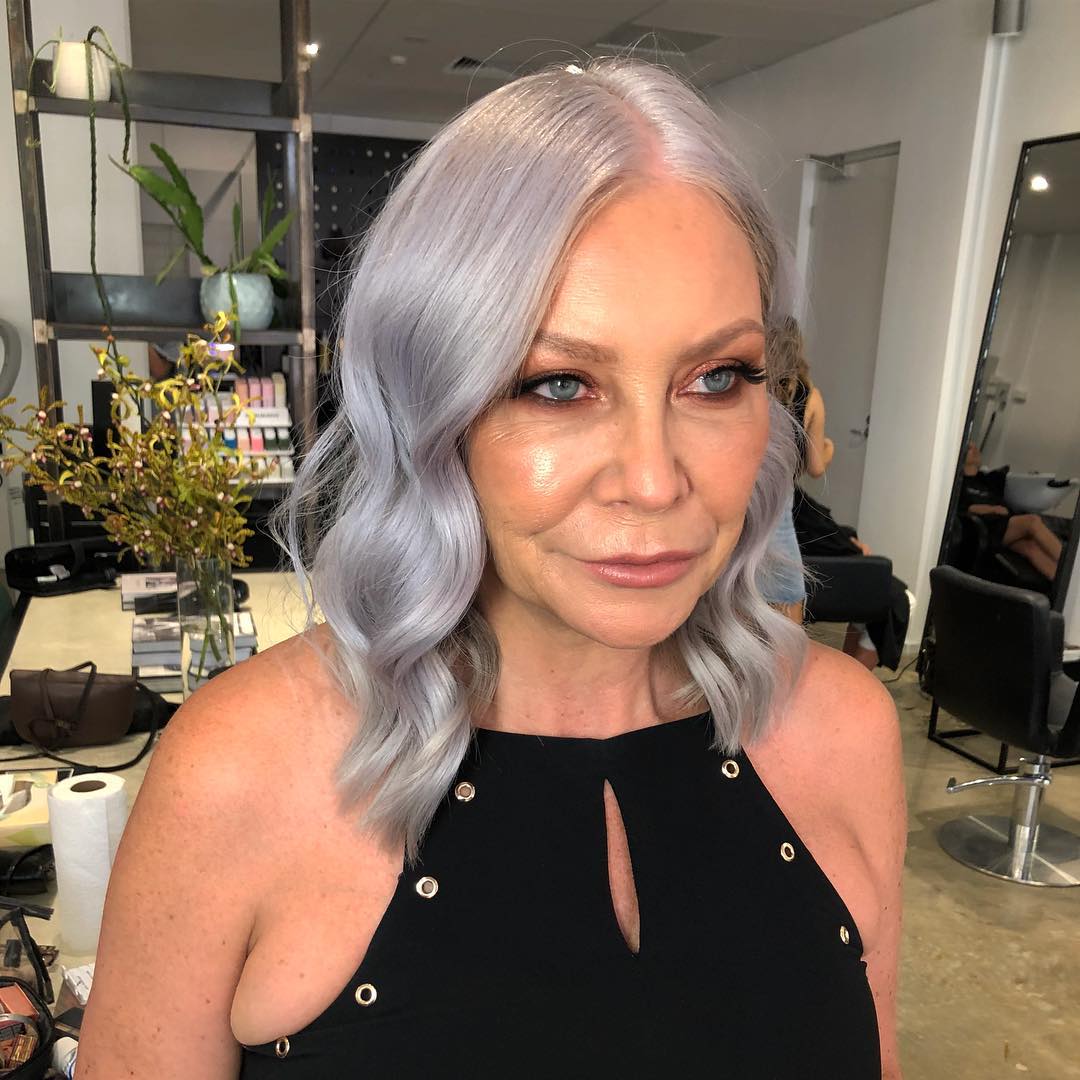 Wavy Bob
This wavy bob has a rounded feel, tons of layers, and a bit of a curl.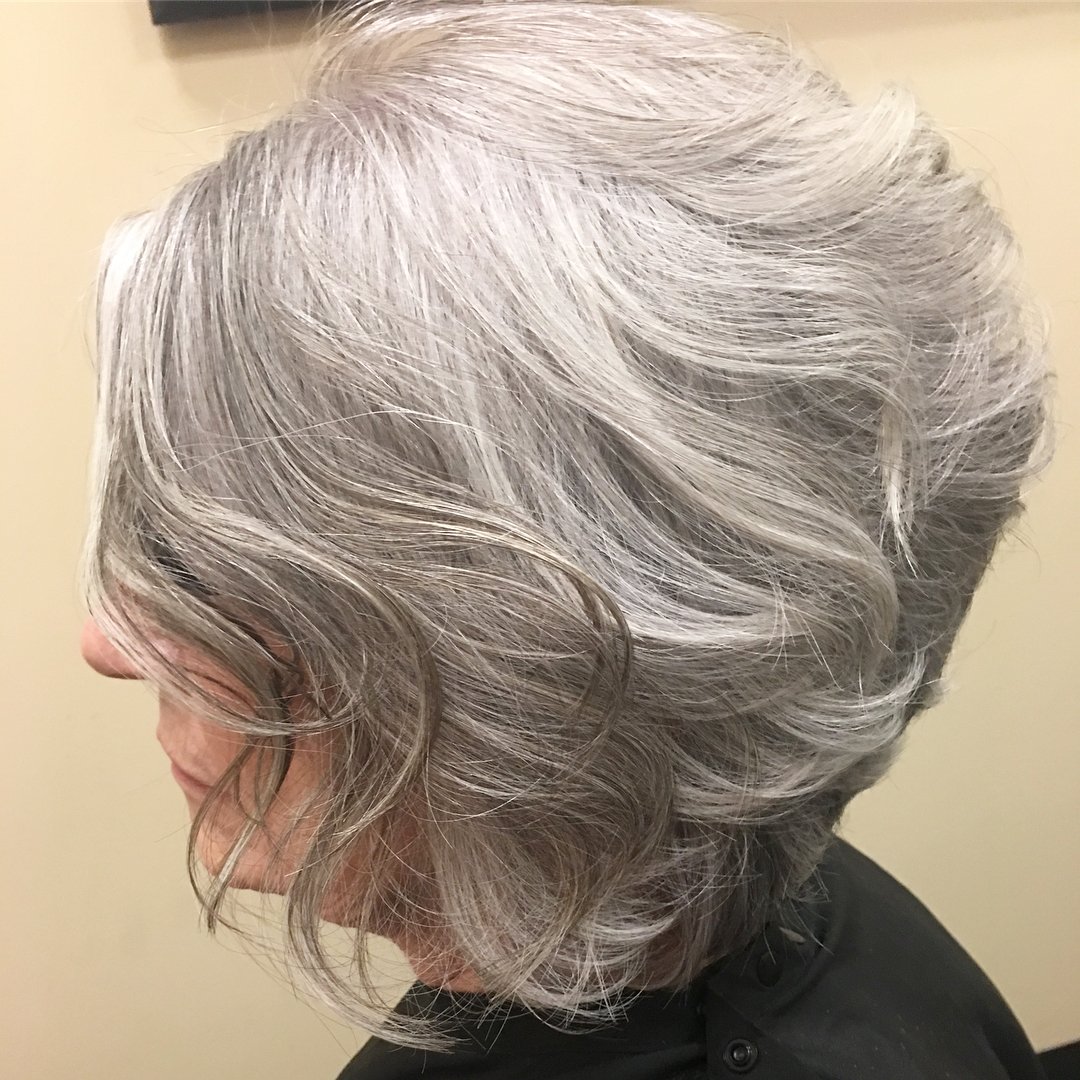 A-Line Bob
This a-line bob is wild and perfect for a new short look.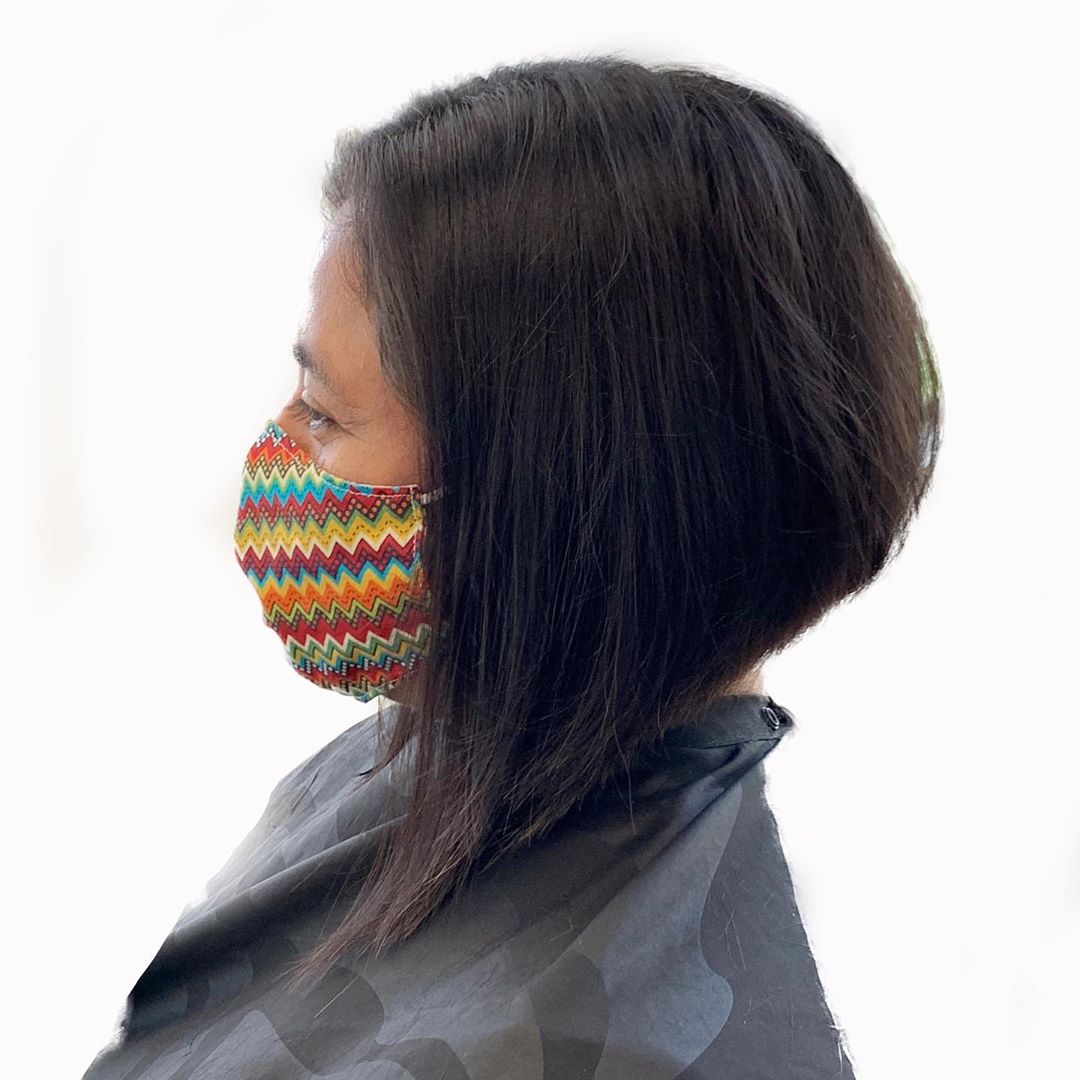 Classy Pixie
A classy pixie is styled perfect with a few loose waves for some softness.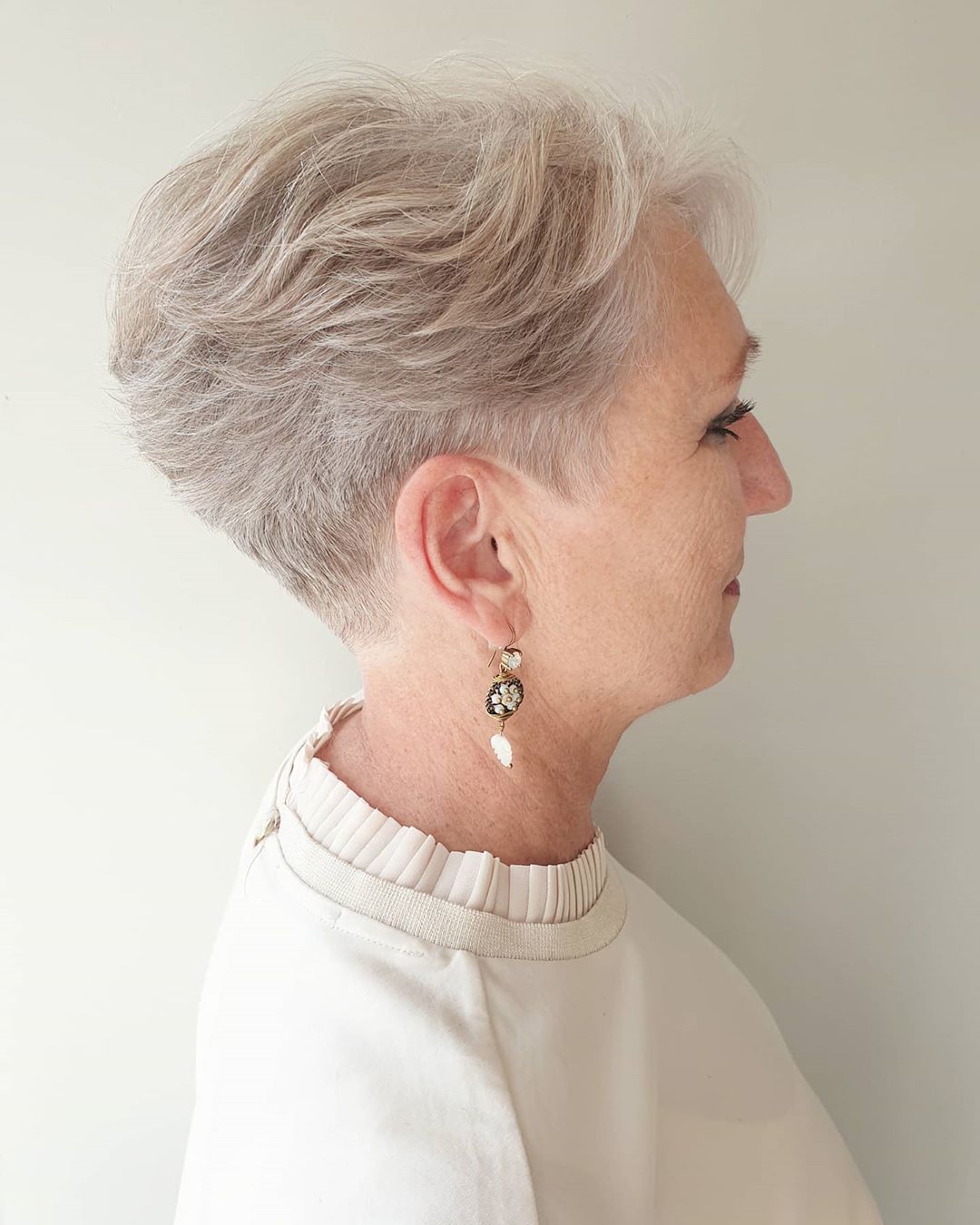 Beautiful Color
Choose a color that you love, like this blonde with caramel highlights.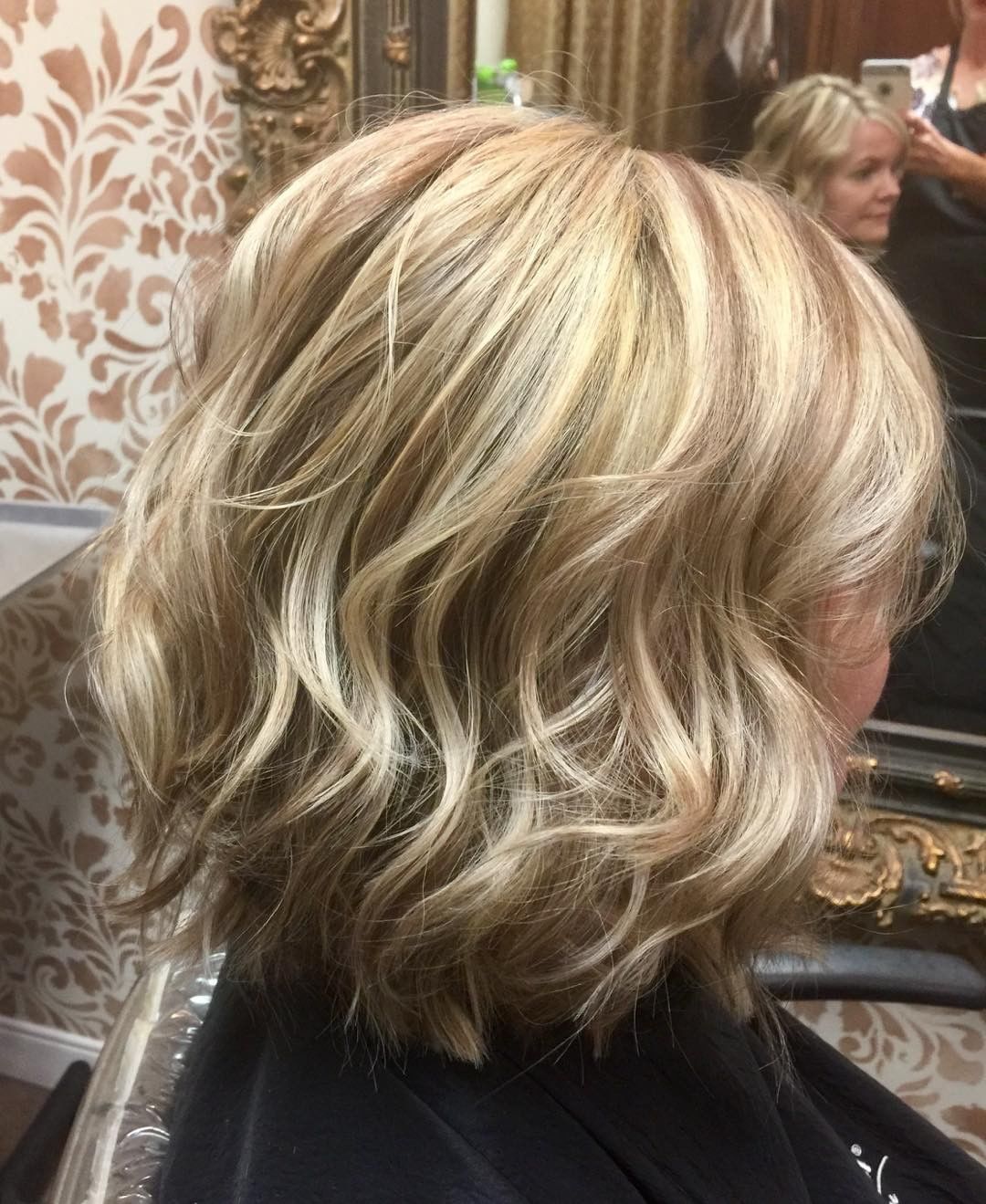 Just a Peek
Give yourself an edgy look by adding a pop of color towards the front of your hair.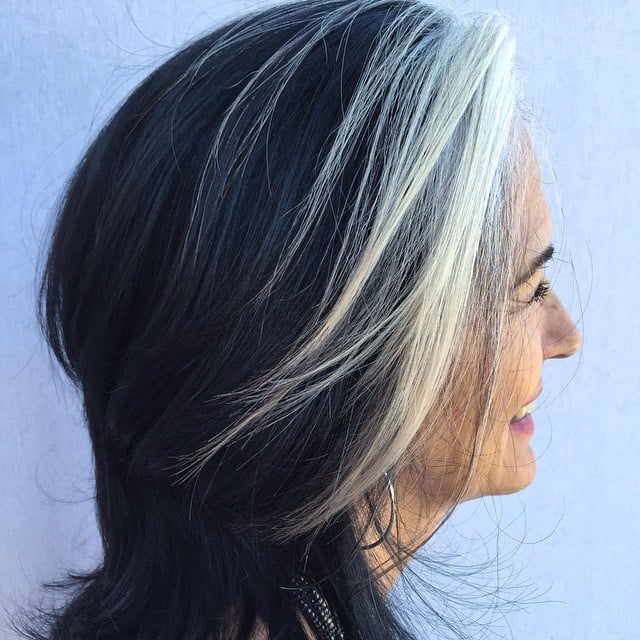 Long Bob
This bob is on the longer side, with a sleek style and a natural color.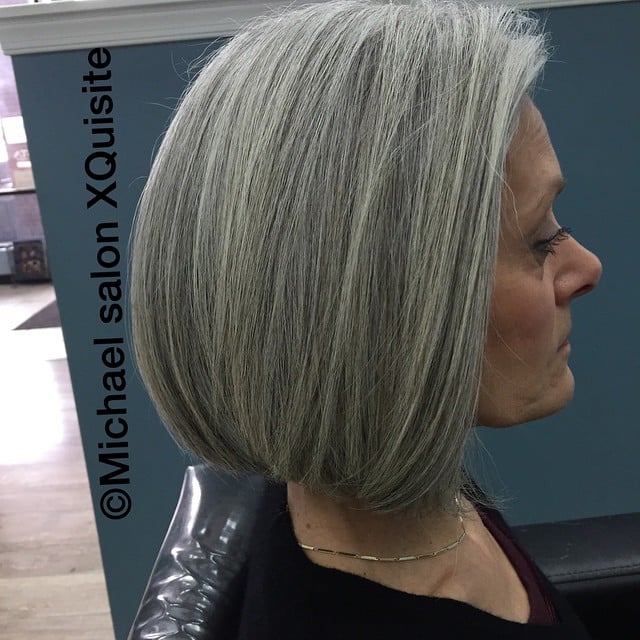 Sassy Bob
A sassy bob gives you hair movement and is a little shorter on the sides.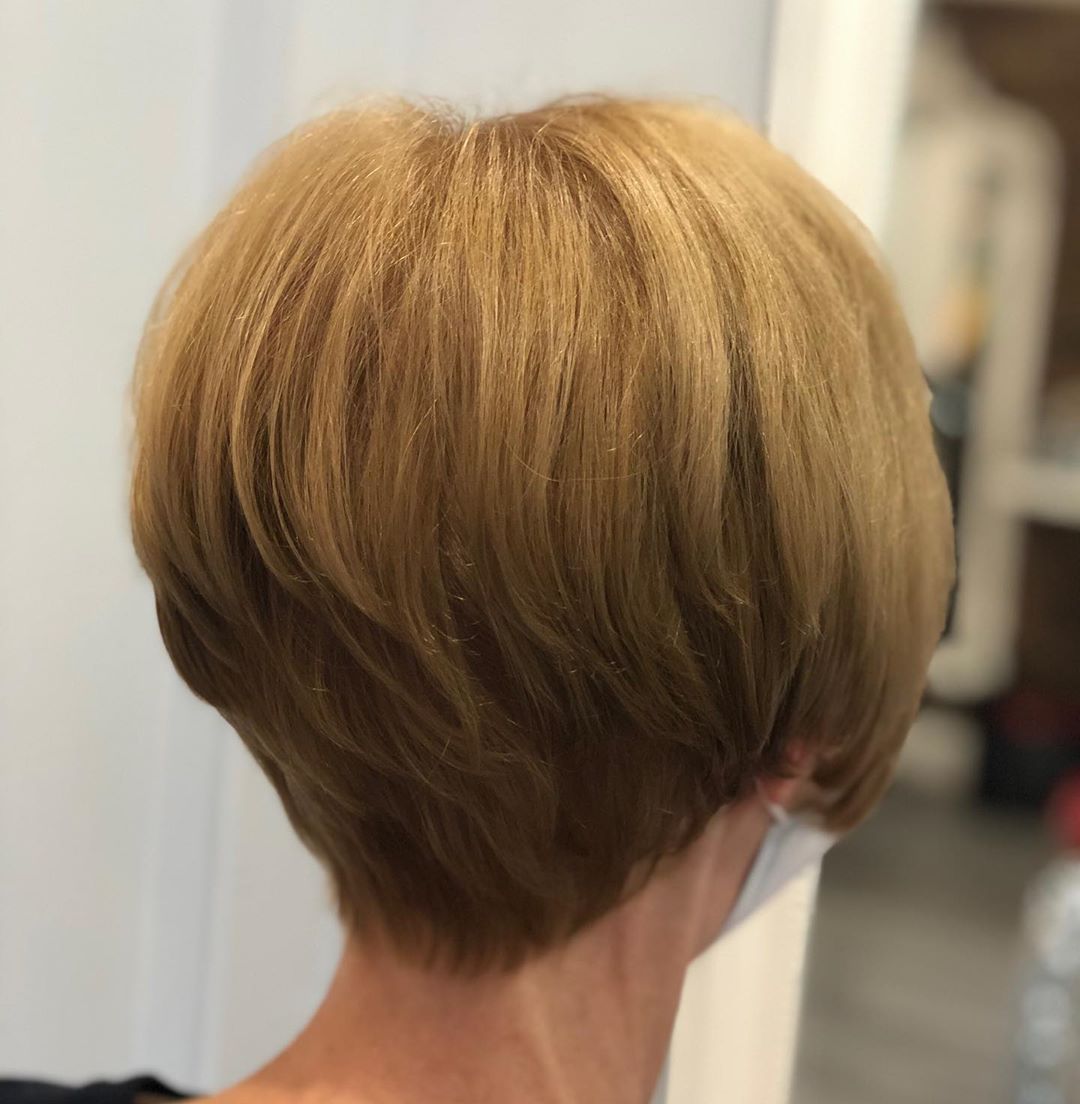 Curled Pixie
Get your haircut into an adorable pixie cute and get curls throughout it for a great style.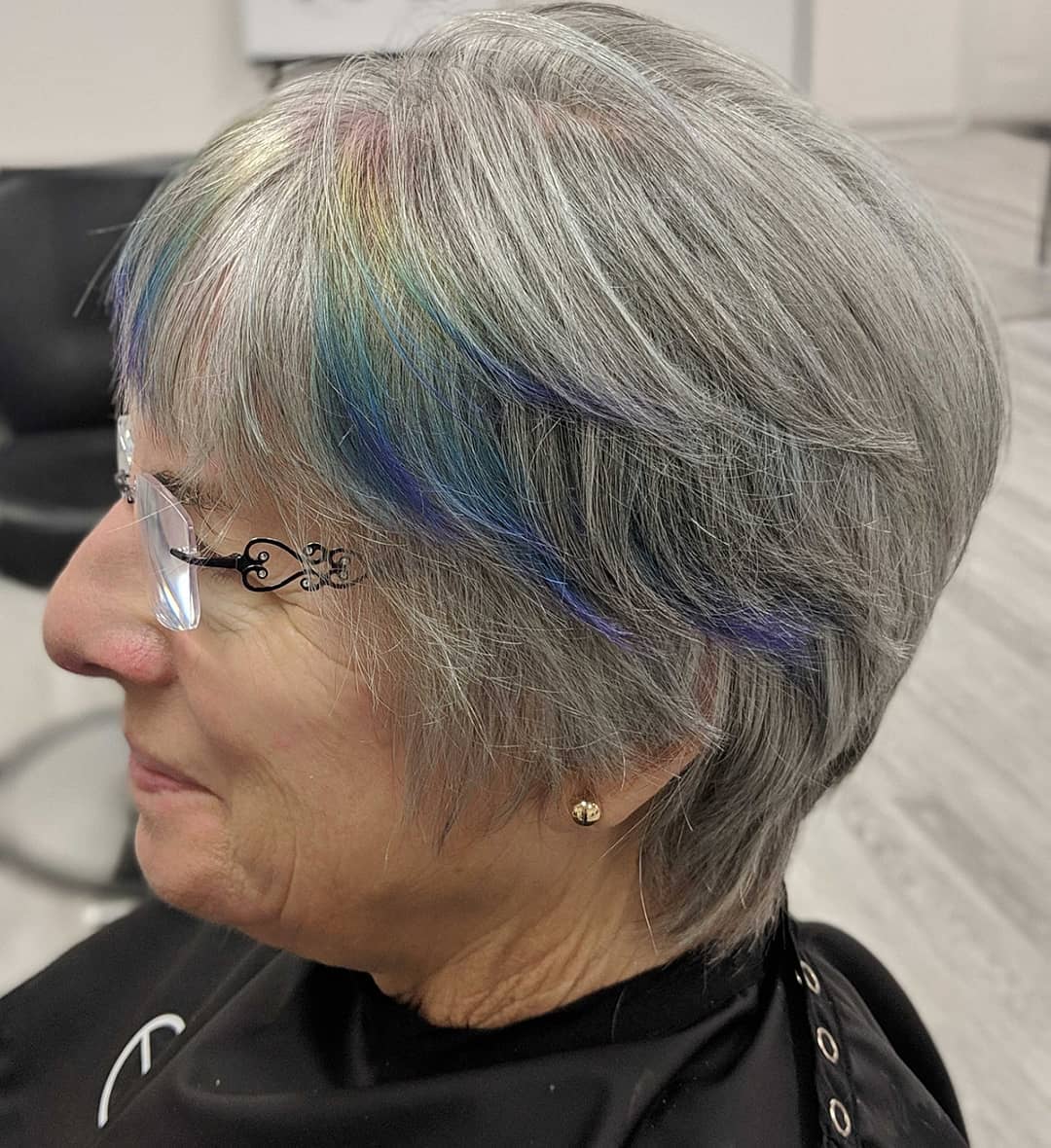 Boyish Pixie
This pixie with super short and easy to maintain.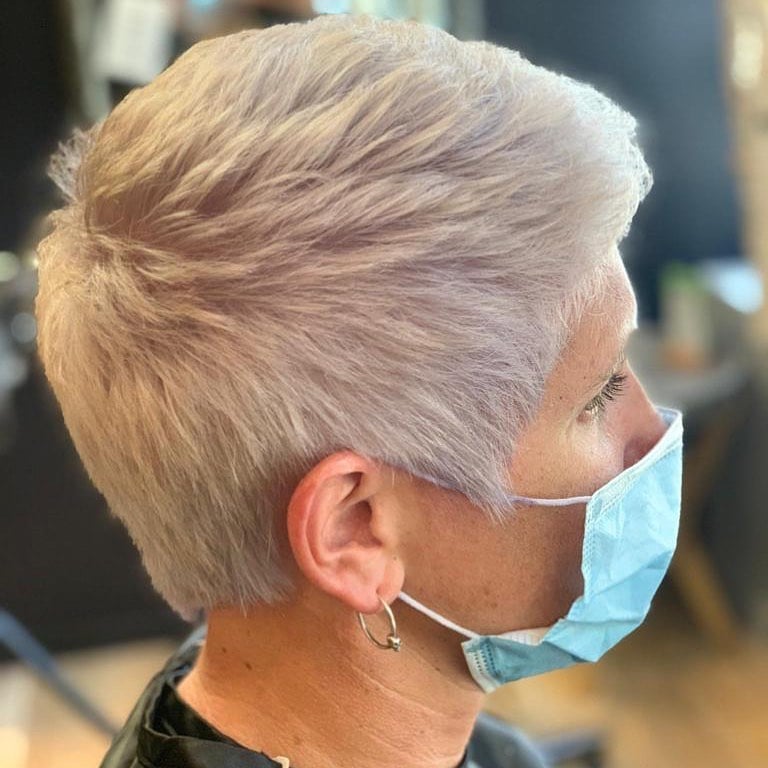 Light Bob
Show your bob off with a uniformed cut and a light color.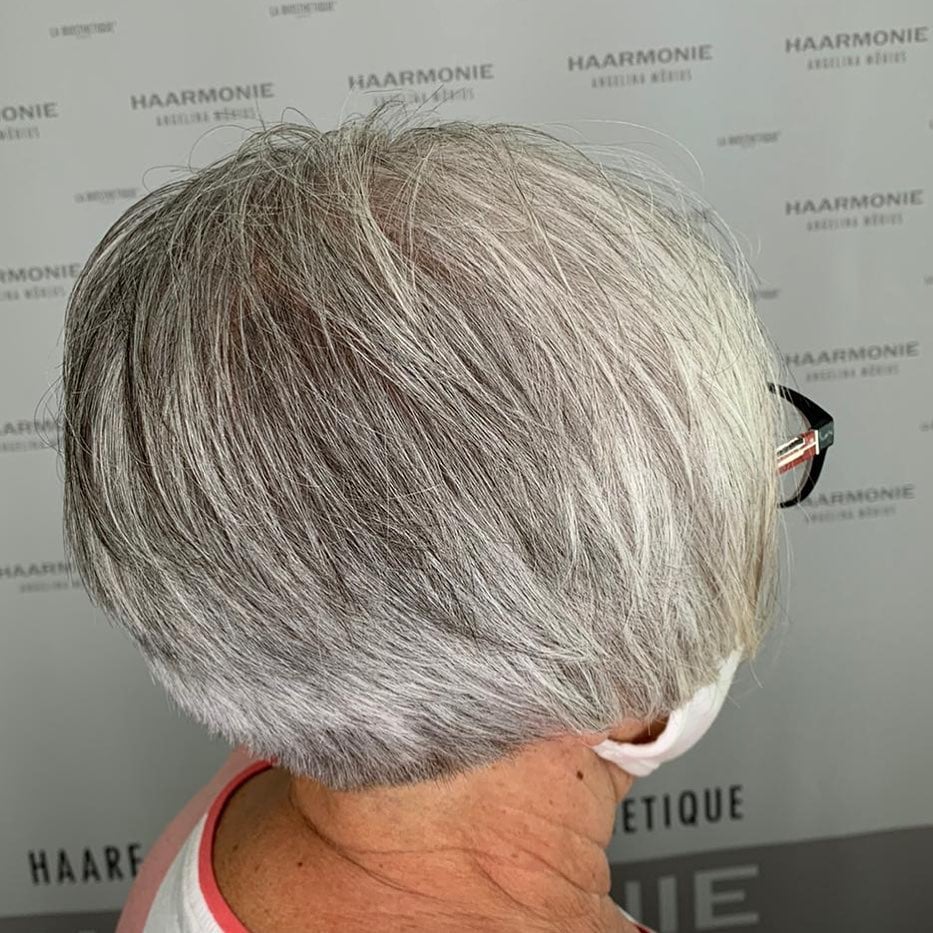 Feathery Layers
Give your hairstyle a bunch of layers to help add depth and dimension.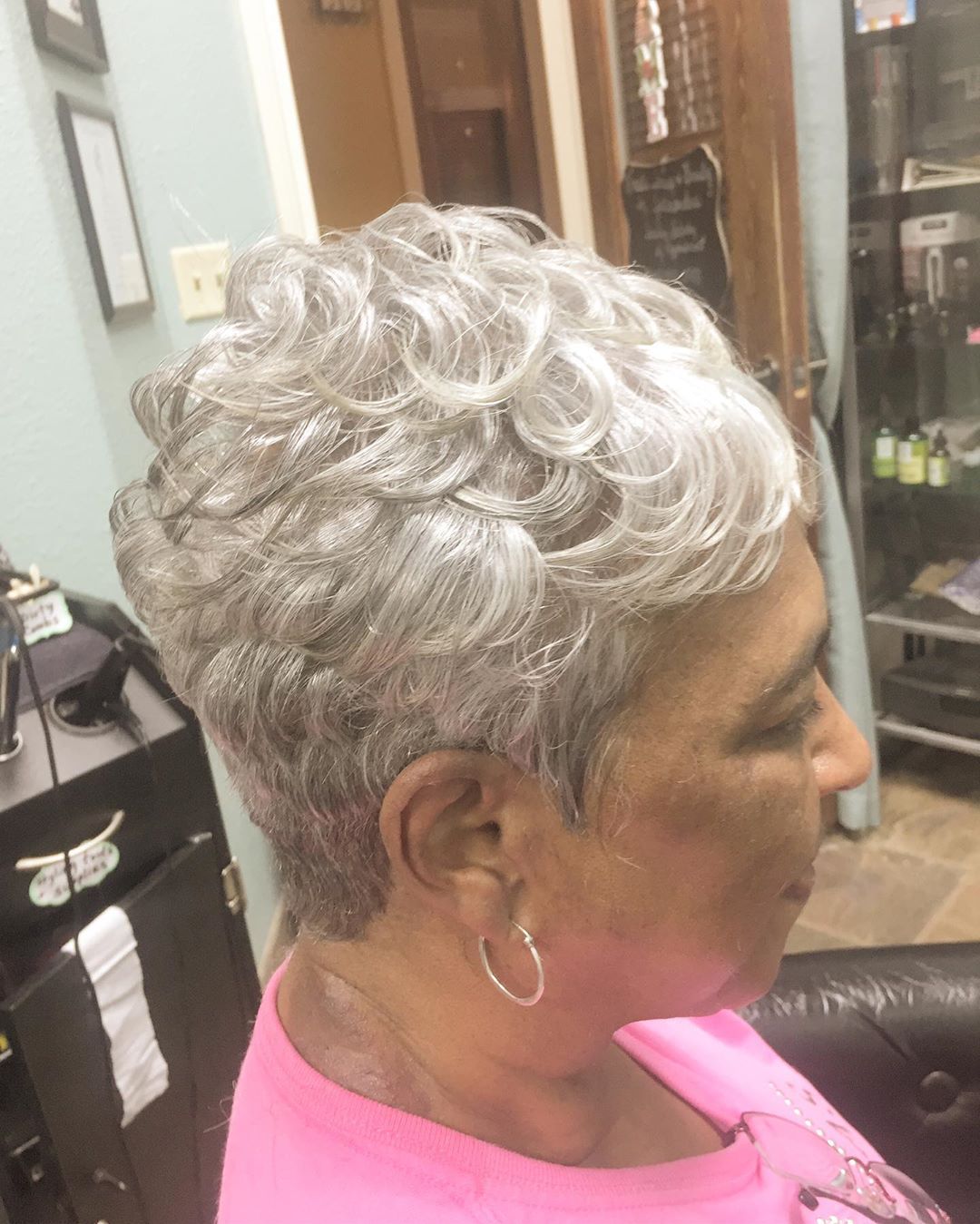 Rounded Pixie
This pixie is on the longer side and has a rounded back which is a great style and looks beautiful.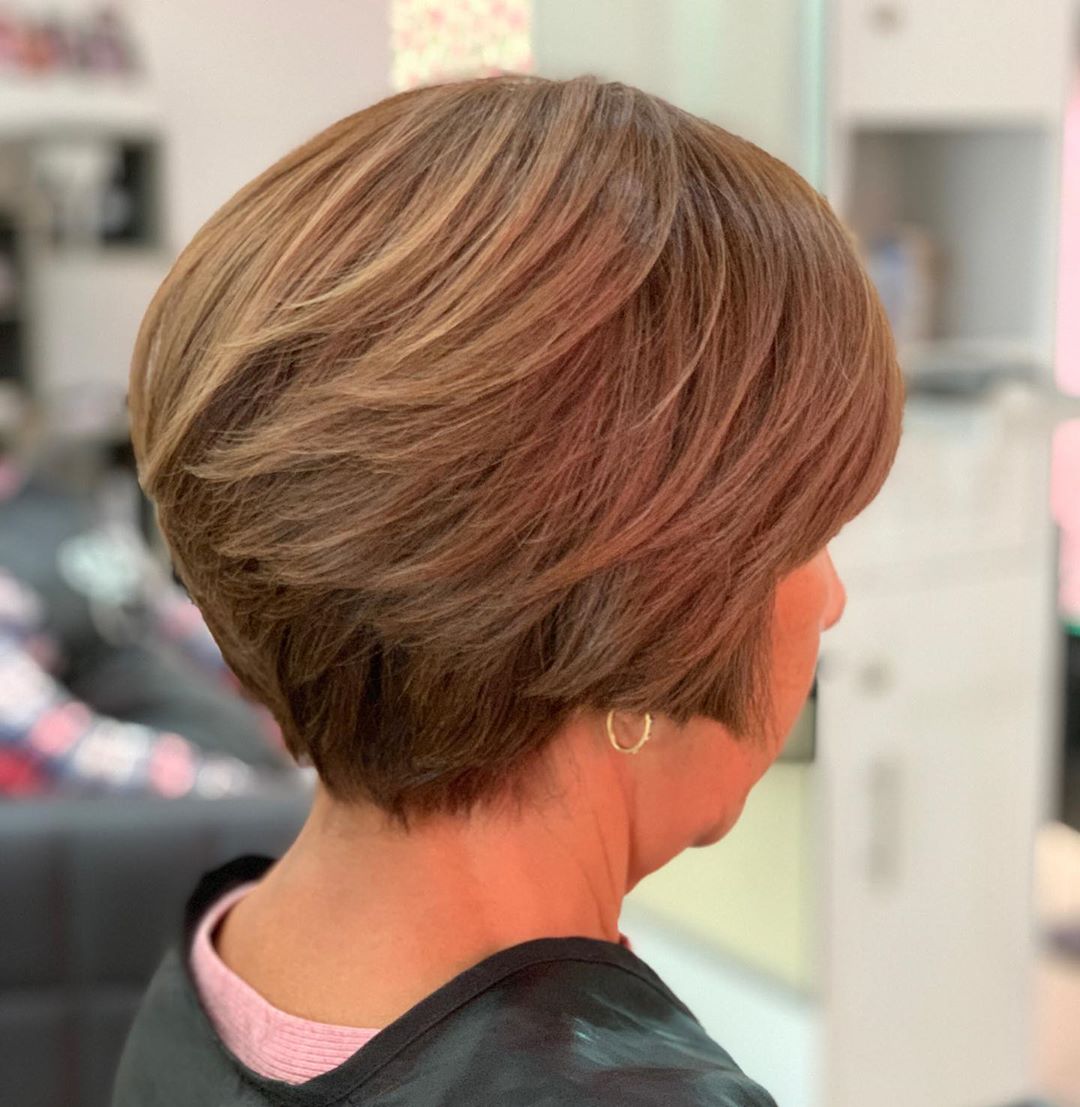 Texture
Texture is a great way to change up your hairstyle without doing too much to your hair.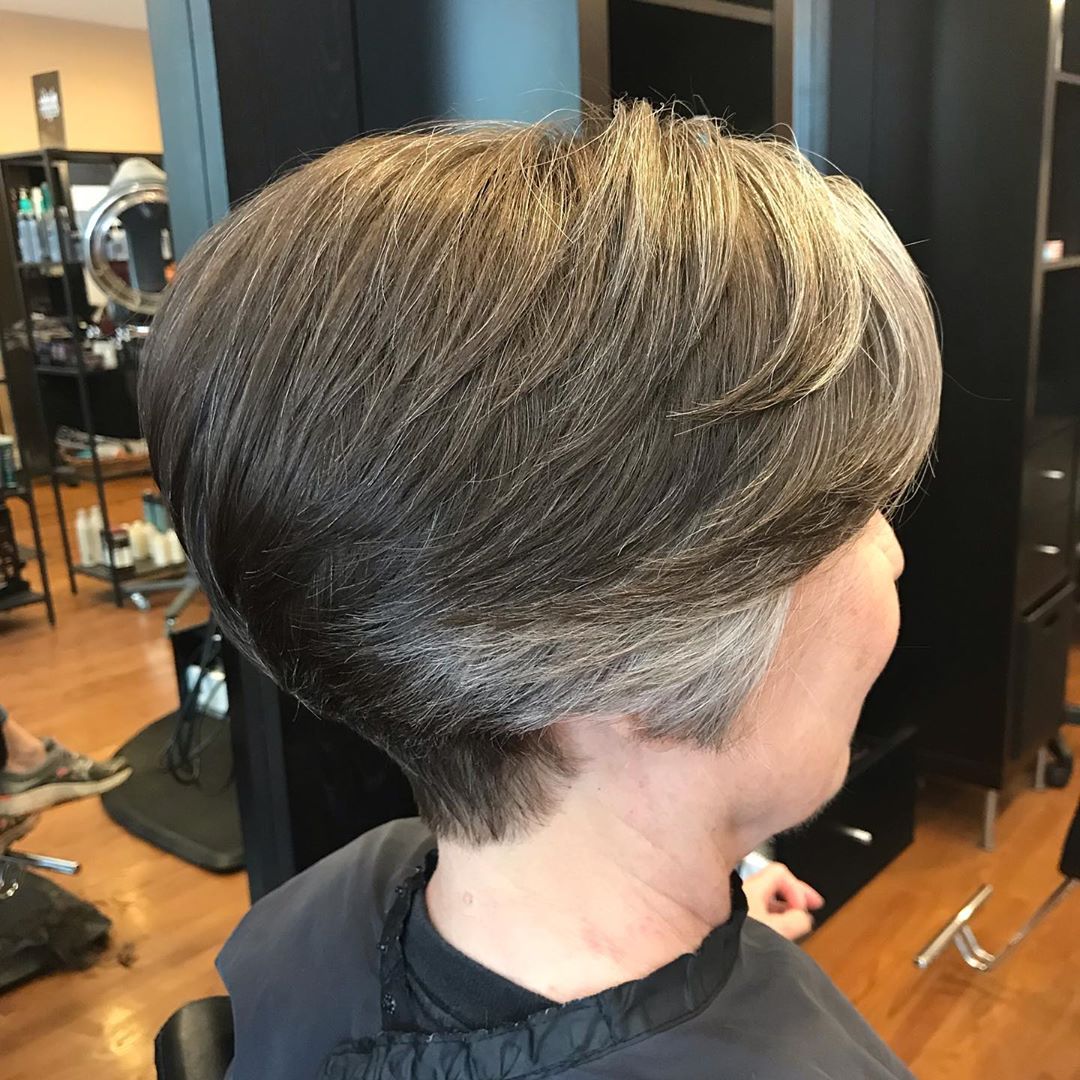 Shaggy
Keep your hair a natural color and give it a shaggy look that is great for numerous styles.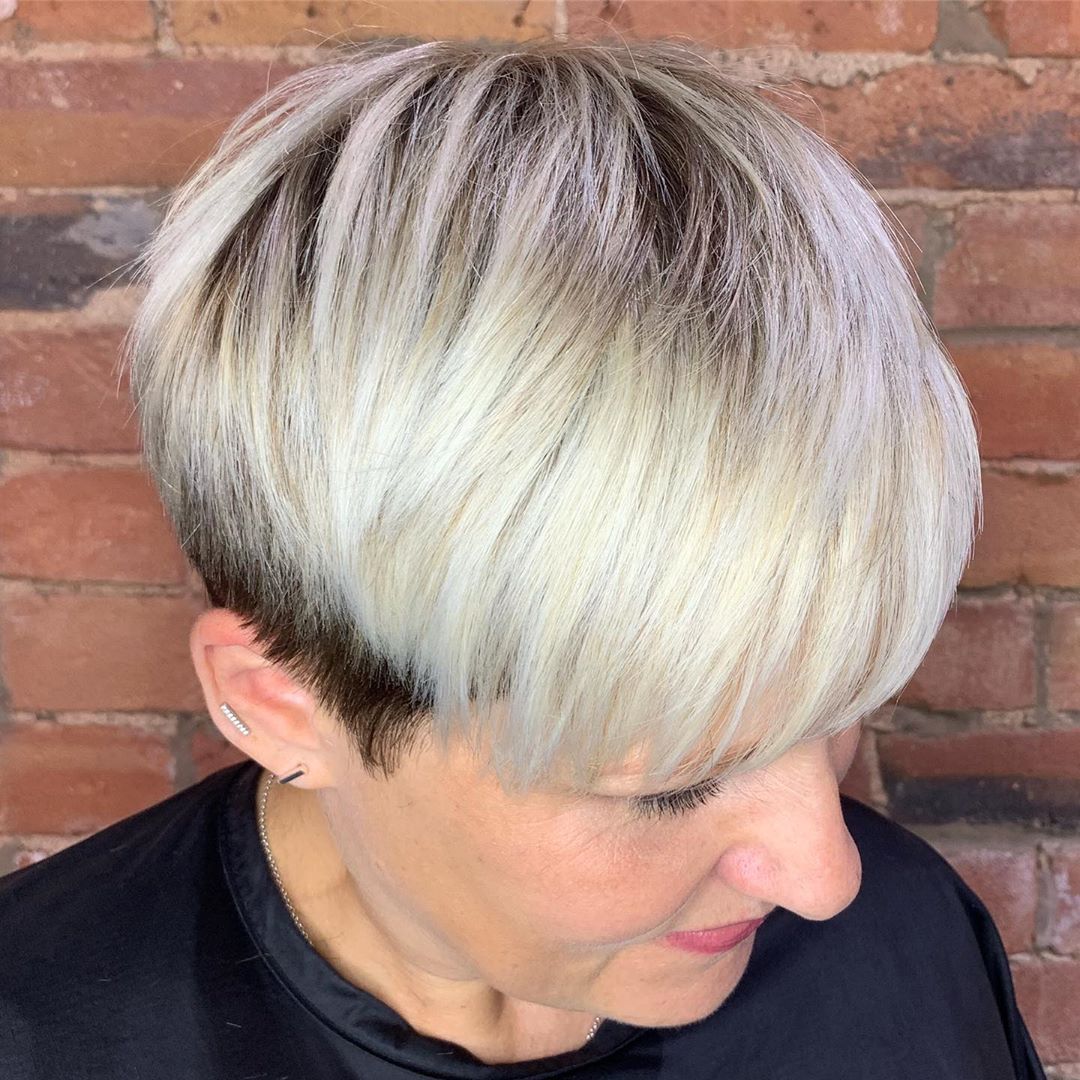 Beautiful Highlights
If you don't want to change the cut of your hair but you're looking for something new, try some gorgeous highlights throughout your hair.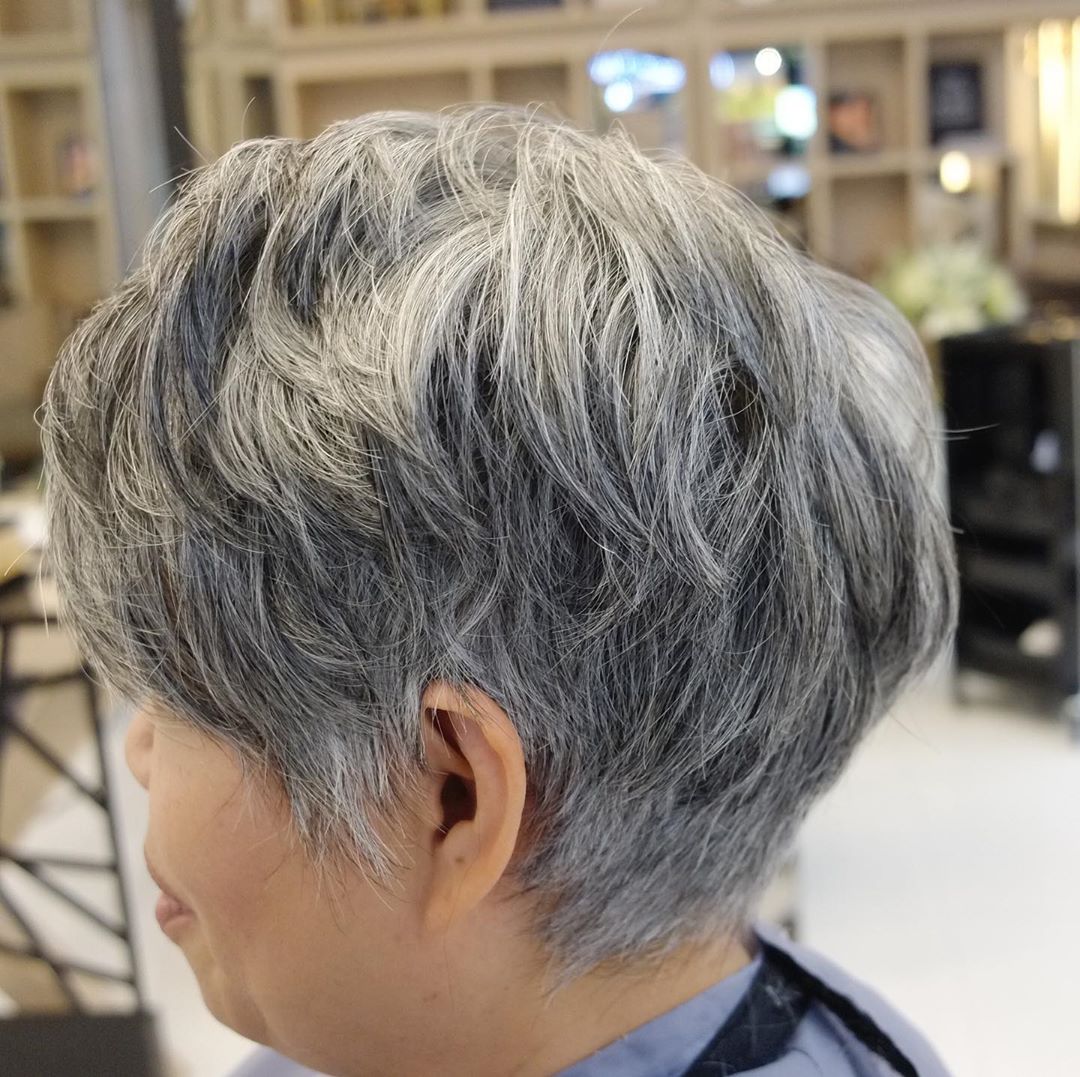 Sassy Style
Give yourself something new and unique, like this sassy style that has some shave elements and longer pieces.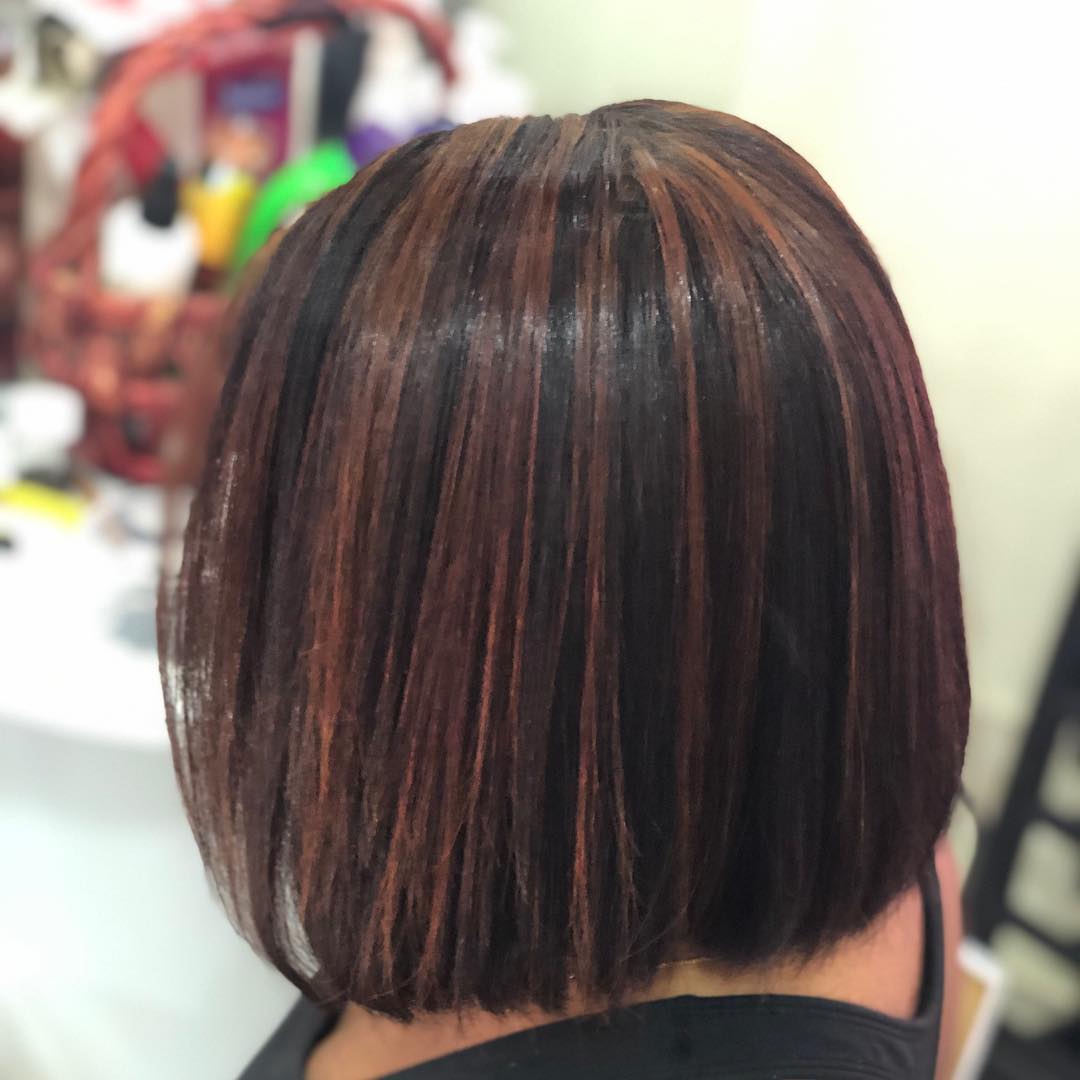 Bangs
Bangs are a great way to change up a hairstyle without having to change a lot of your hair.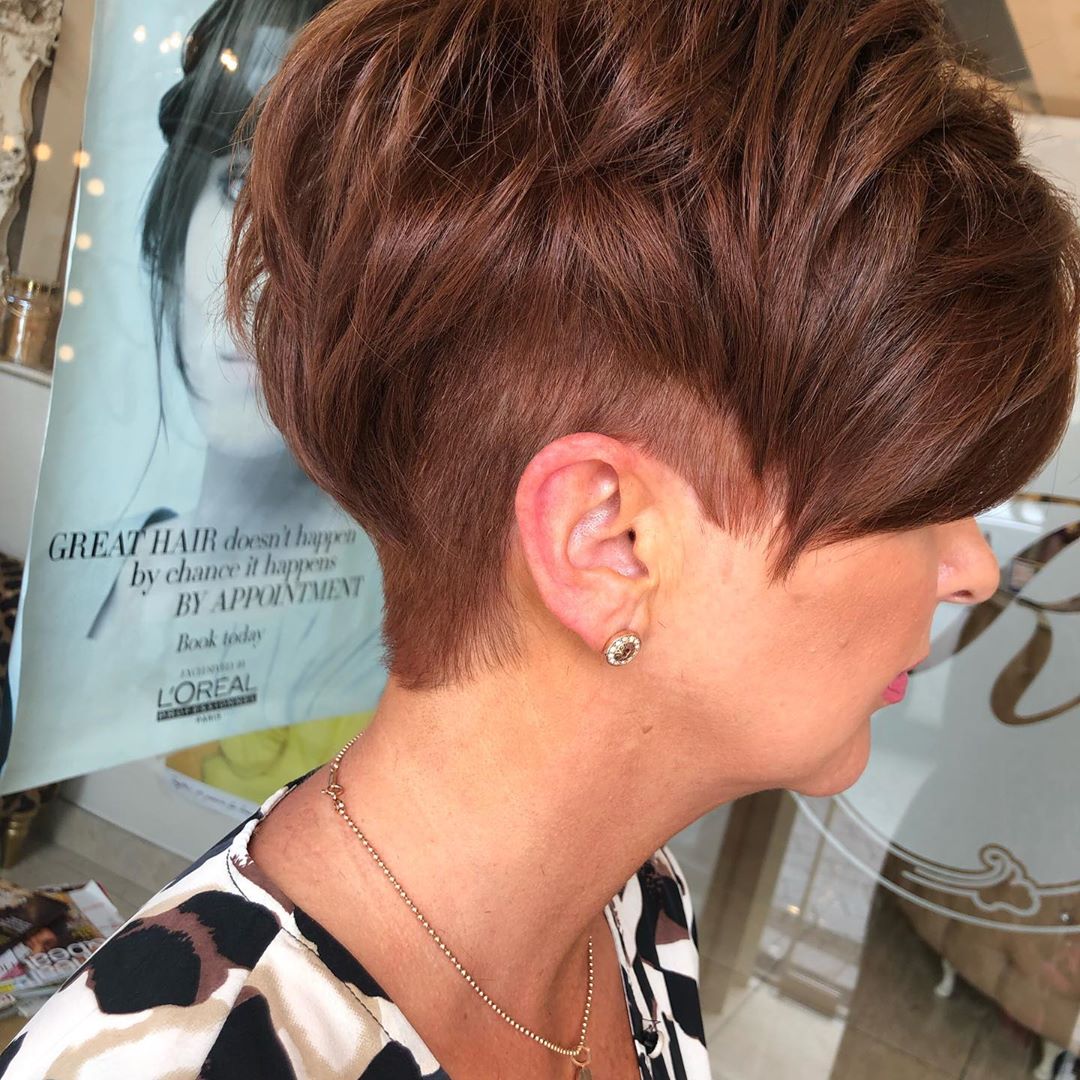 Layered Bob
Layers with your bob will give you tons of volume and texture.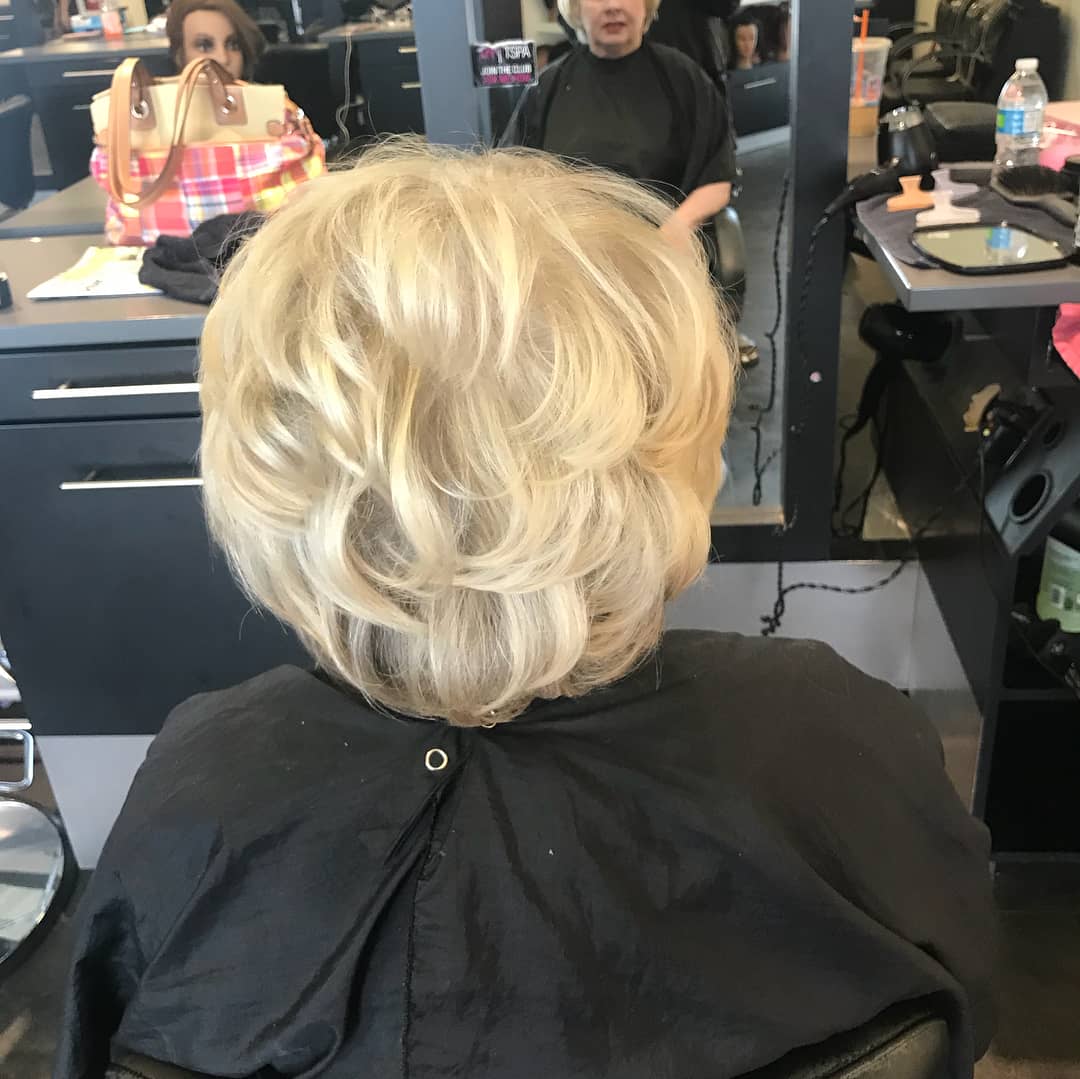 Natural Bob
Keep your hair natural and wear a rounded bob.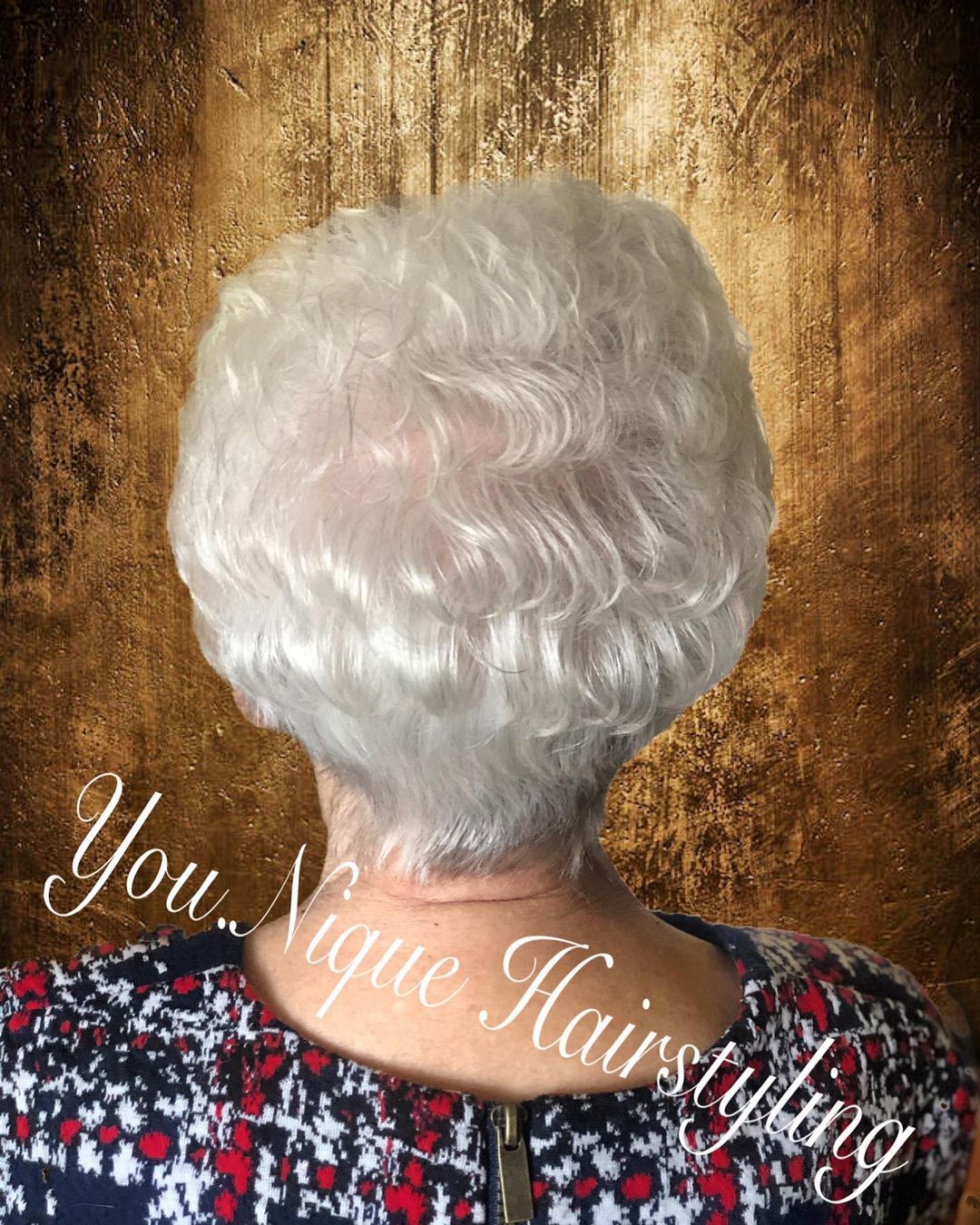 Choppy Pixie
Pixies are easy to maintain and look fabulous.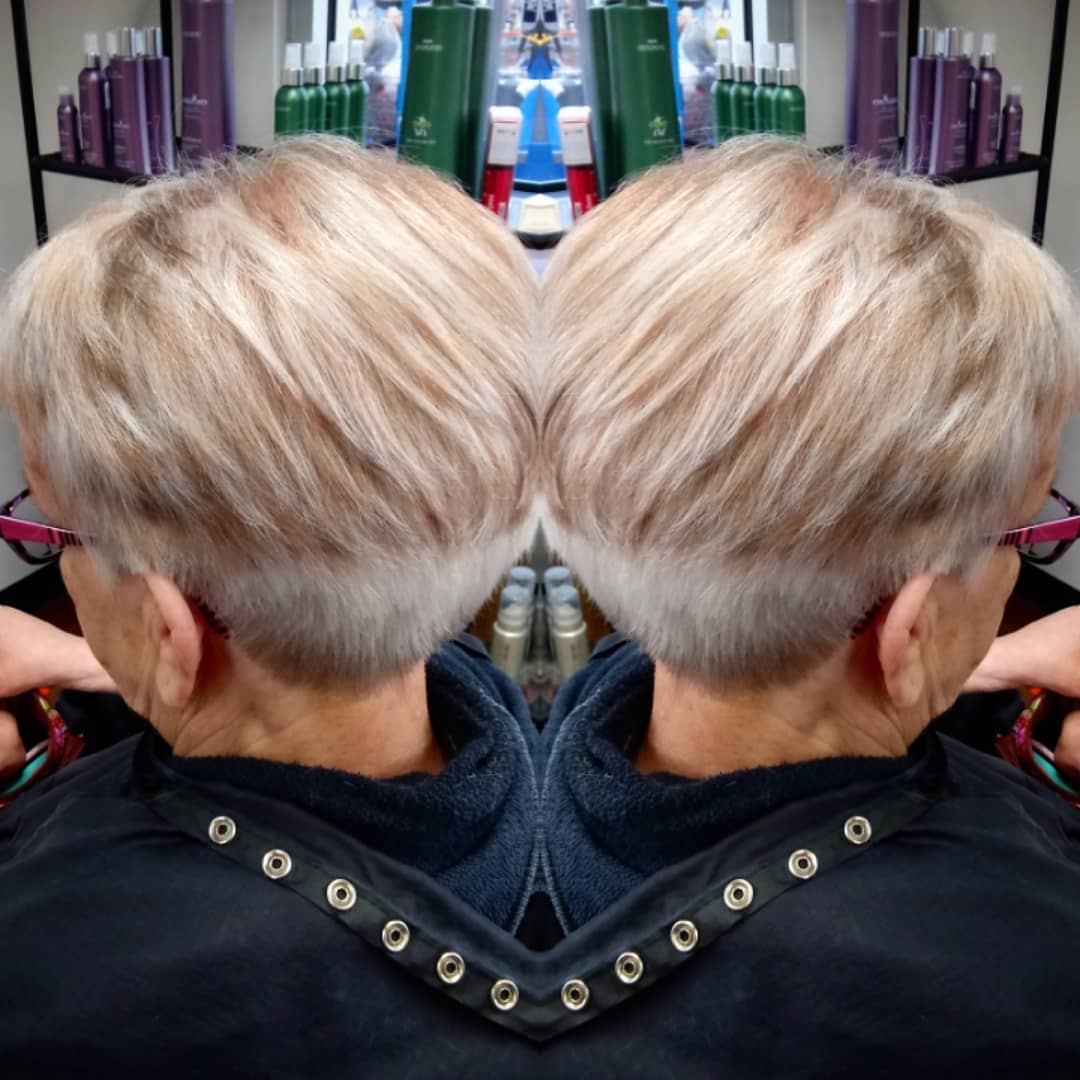 Feathered Pixie
Keep a lot of layers going through your pixie.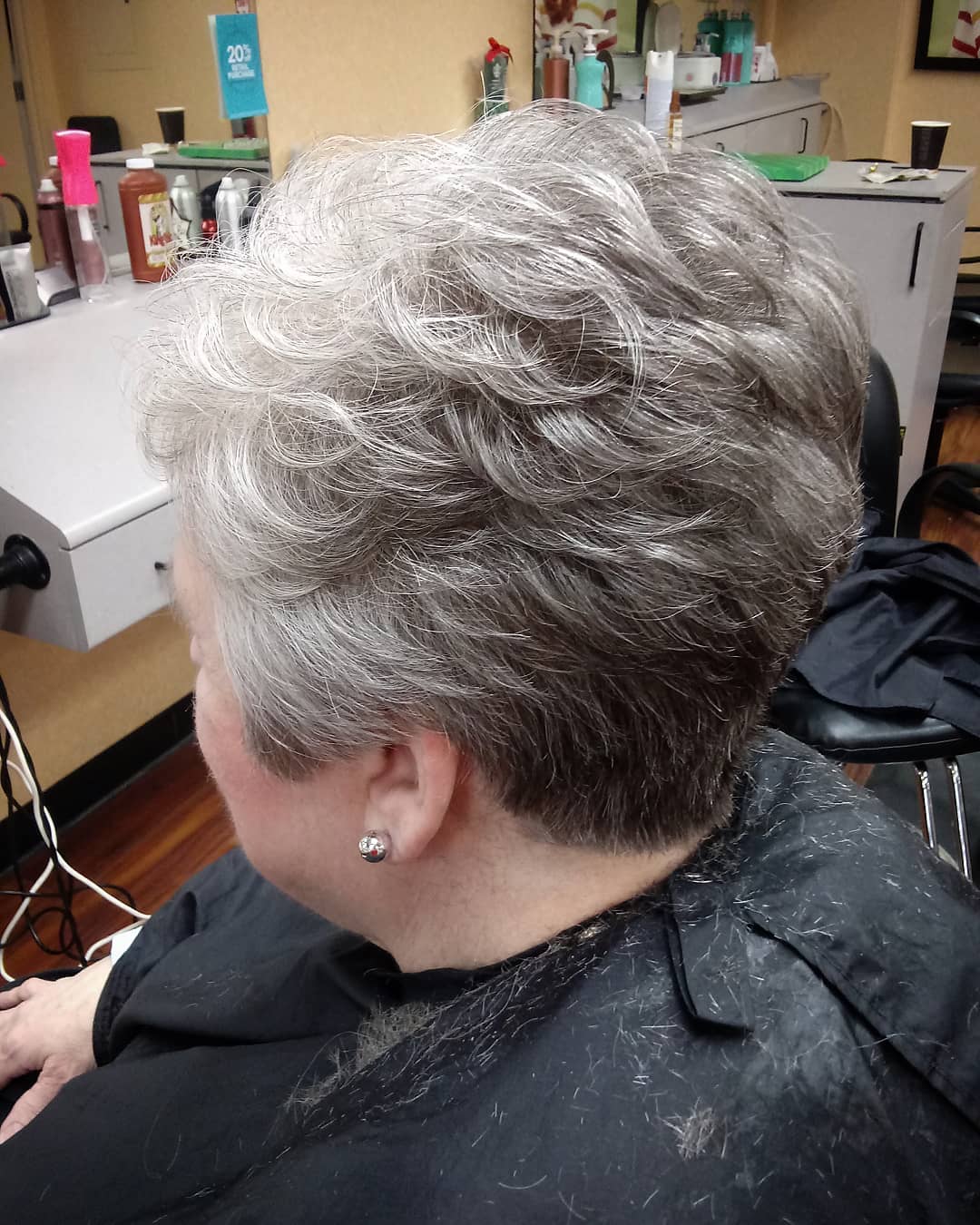 Rounded Bob
Let the volume flow through a stunning rounded bob.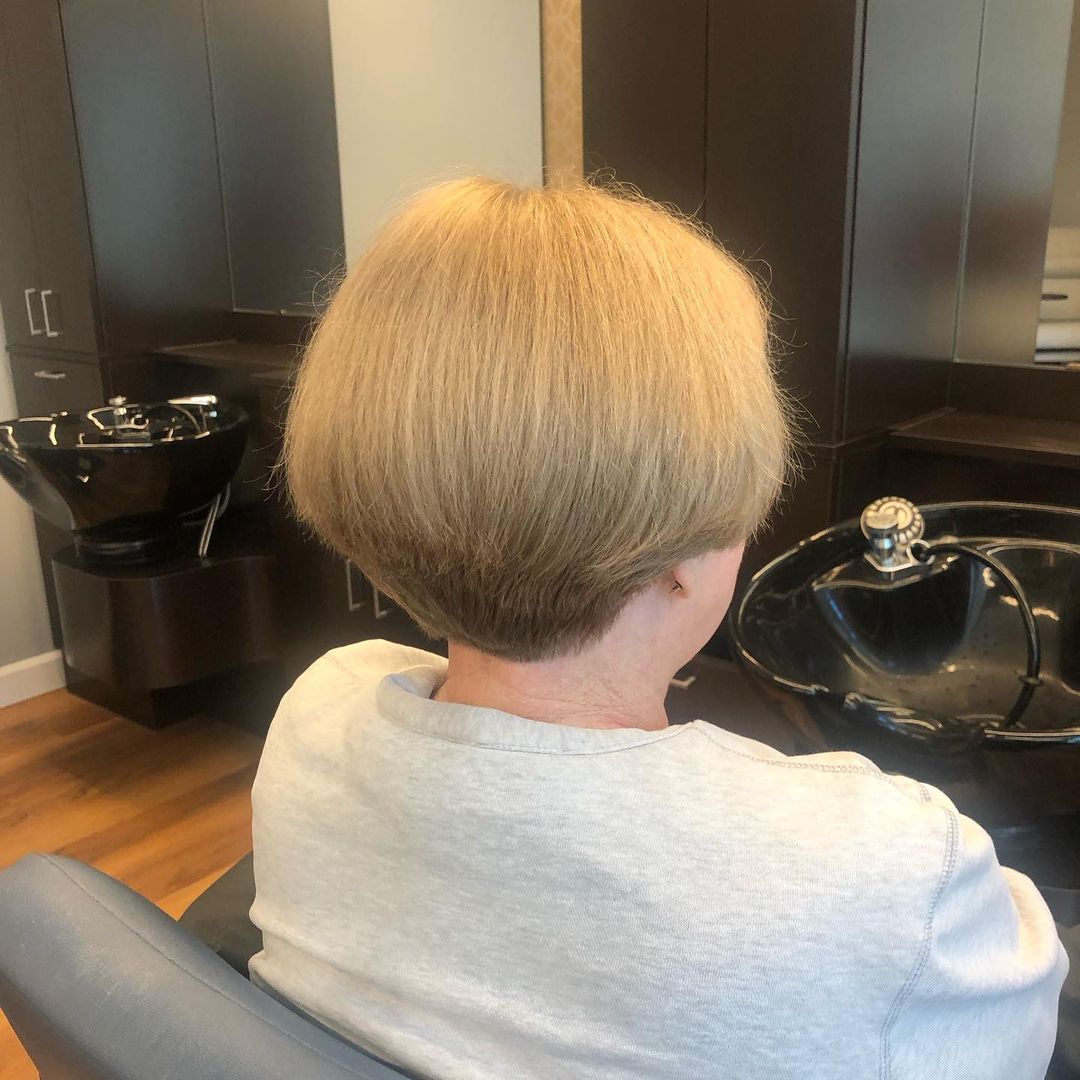 Short Bob
Your bob can be whatever length you like.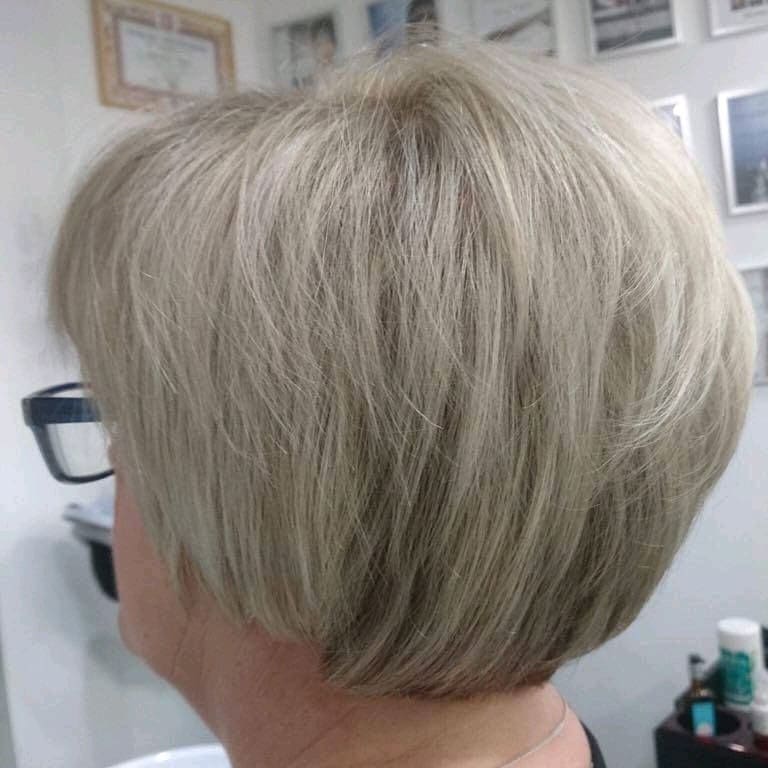 Blue Perm
You can rock a fun color and a perm together for an amazing style.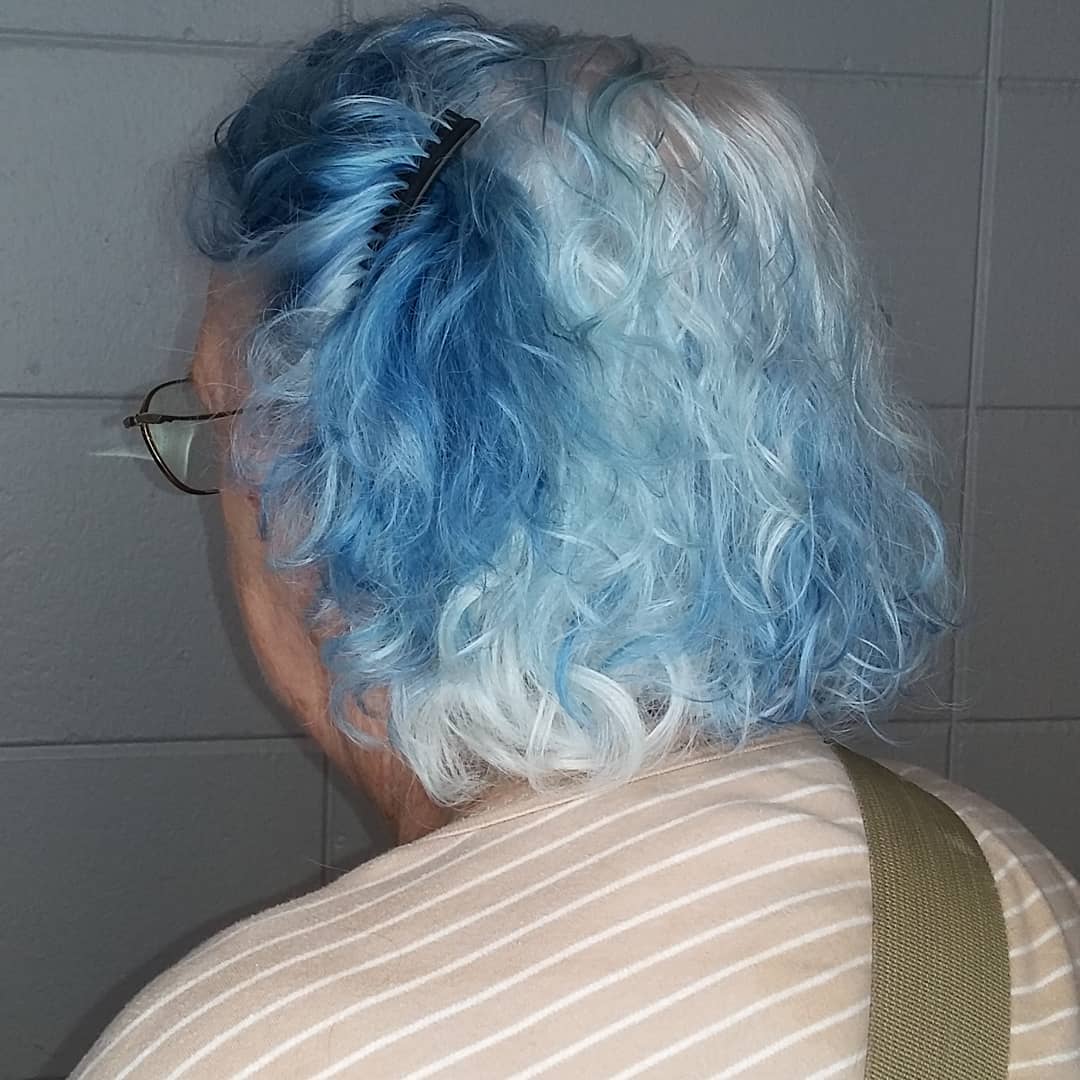 Straight Lob
Keep your hair straight and go a little longer.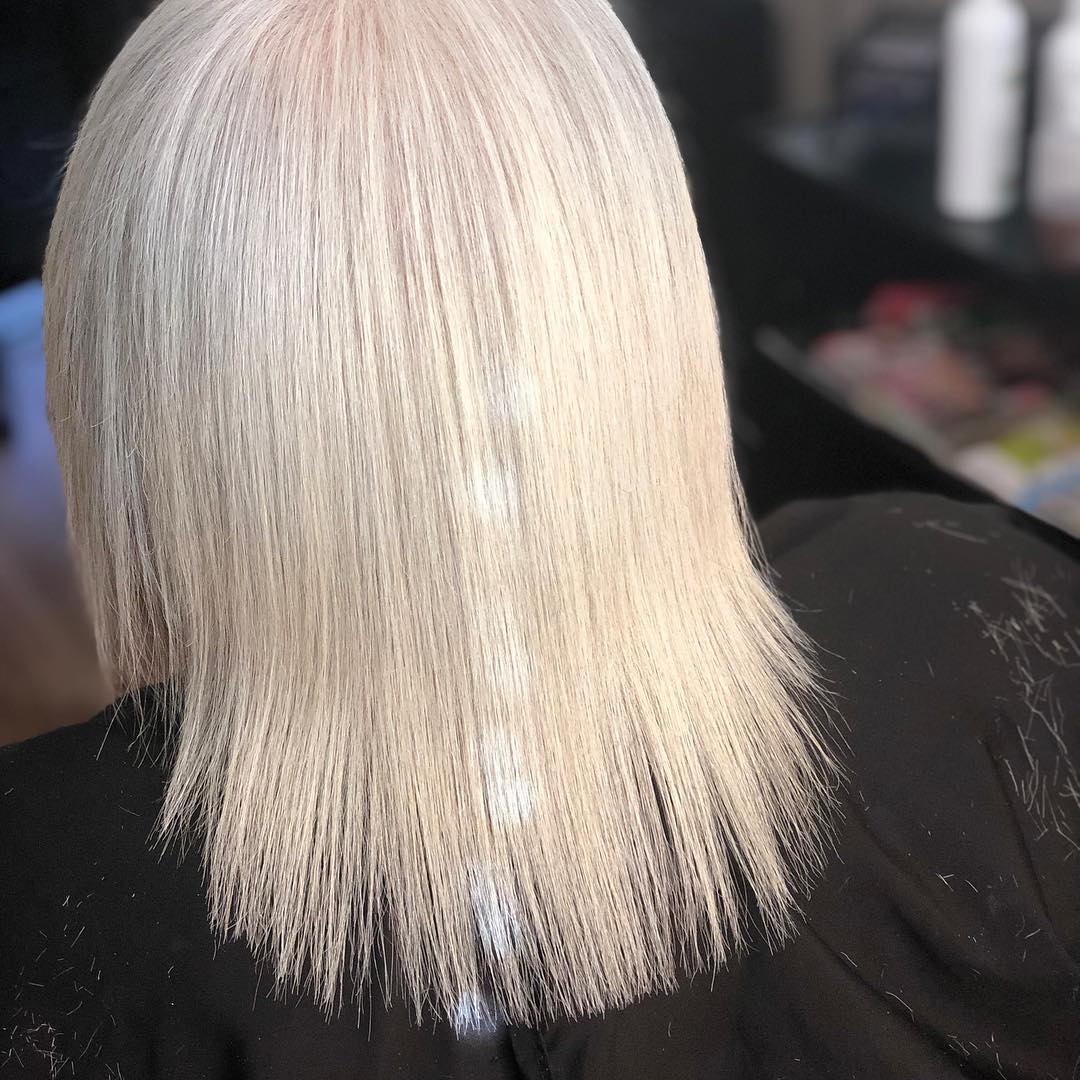 Curled Bob
Let your natural curls go free with this bob.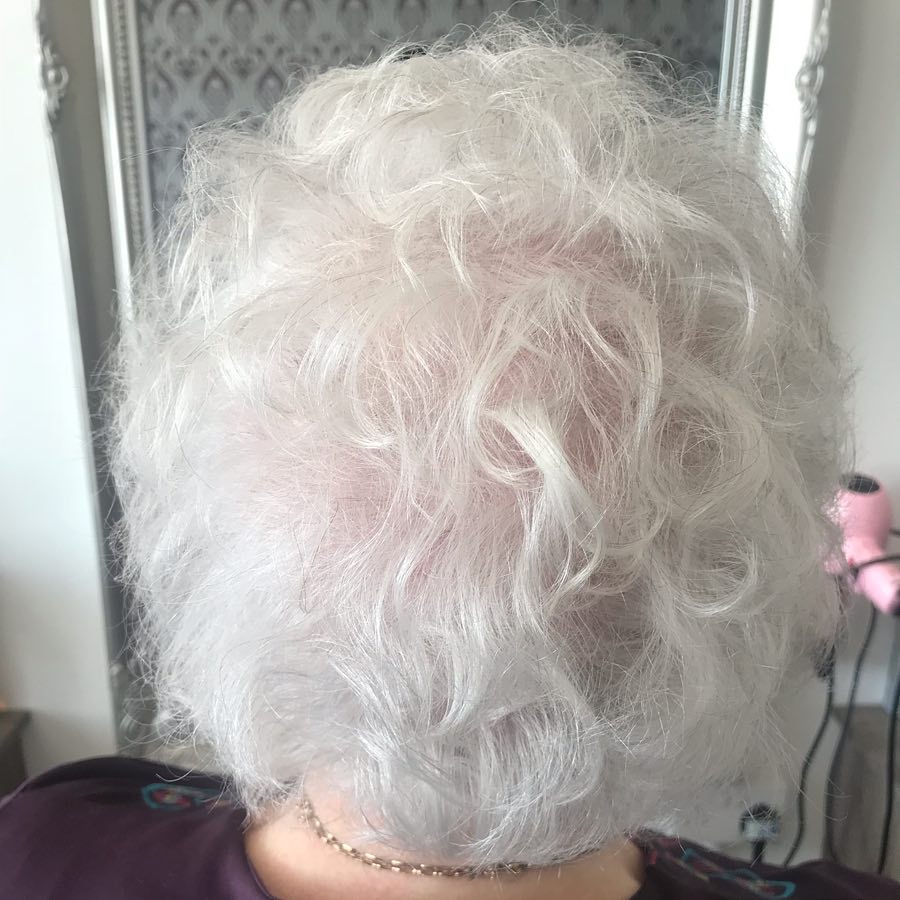 Natural Bob
Your natural bob will look stunning with a little styling.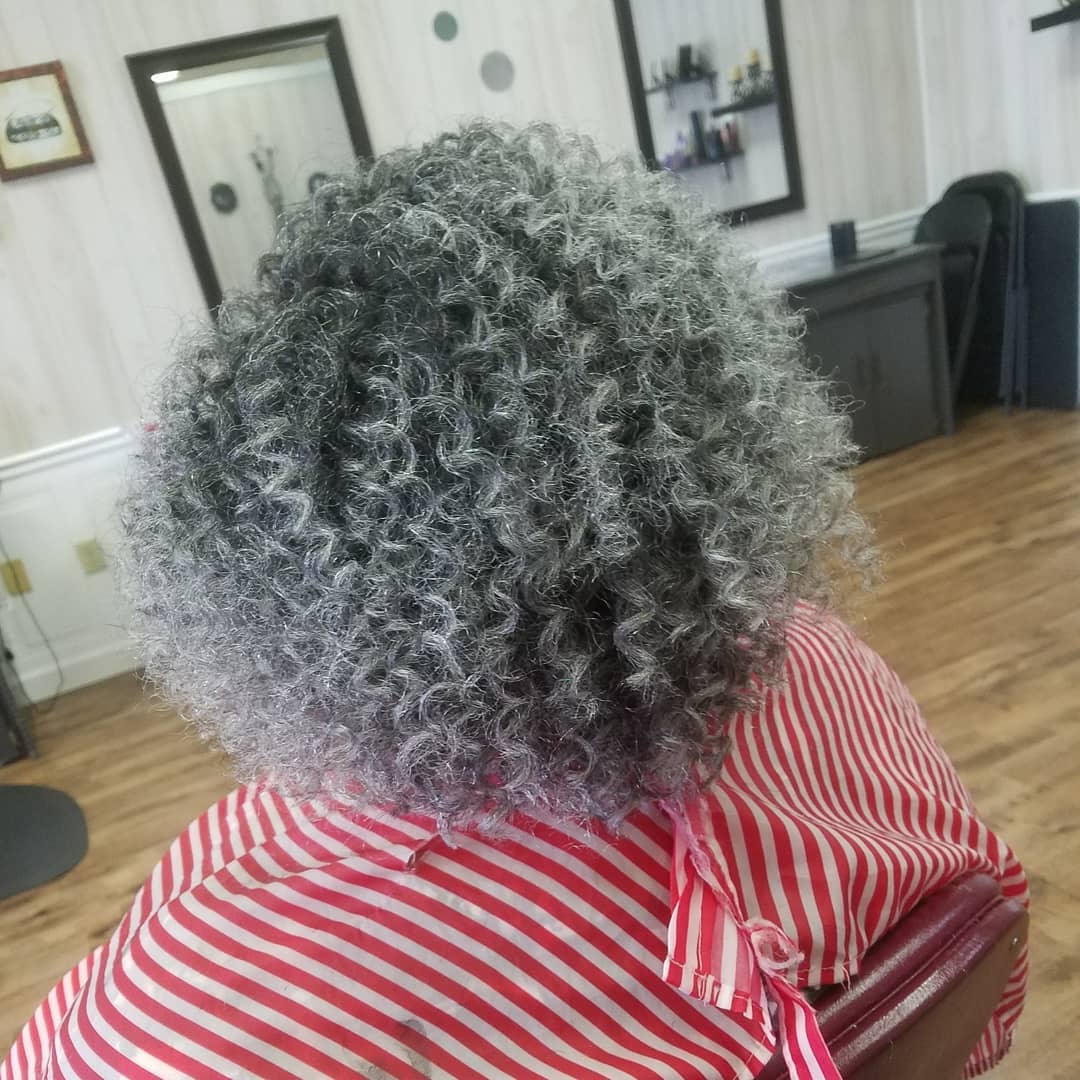 Pop of Purple
Go your own unique way and let your favorite color make an appearance.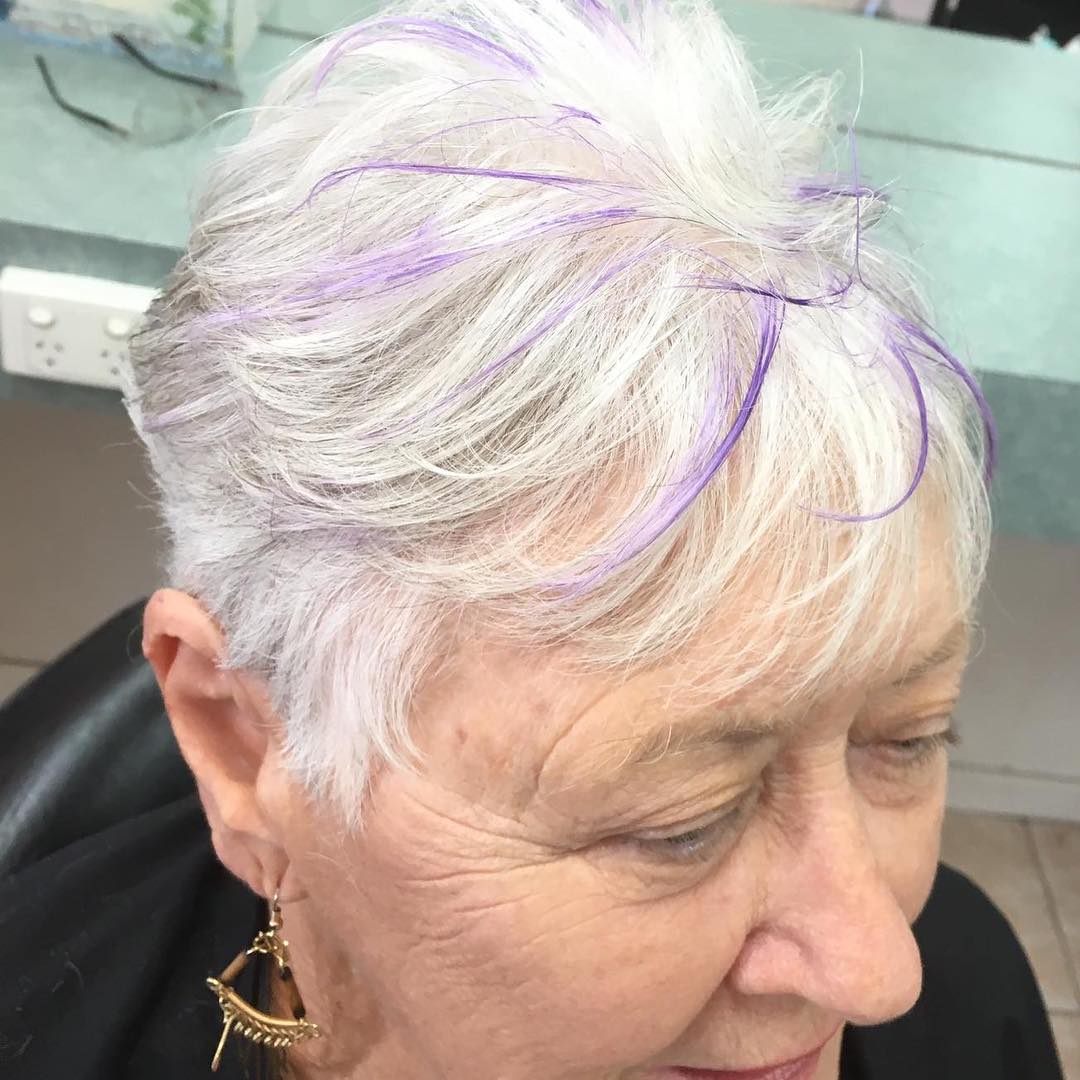 Red
Go a little shorter and a lot redder.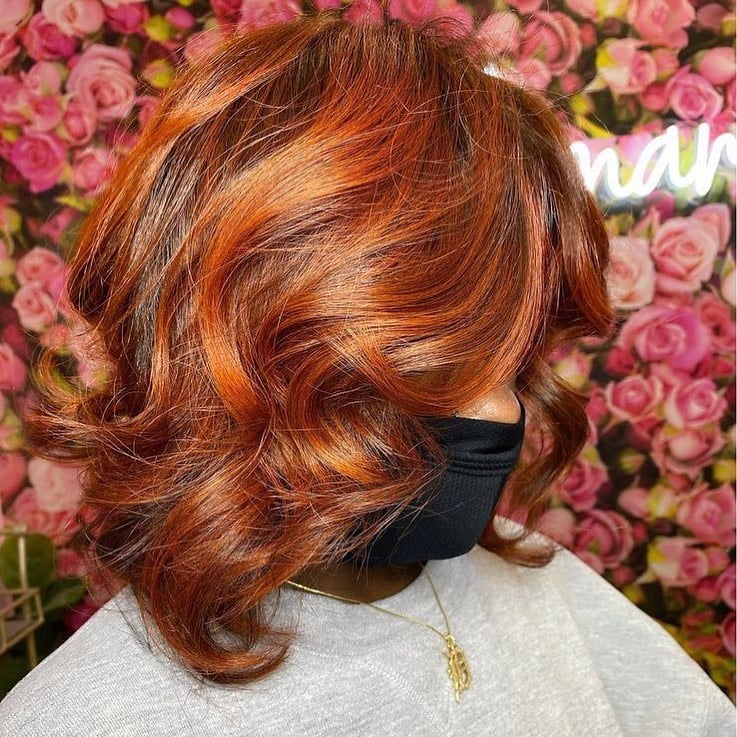 Boyish Pixie
Your pixie can be super short and cute.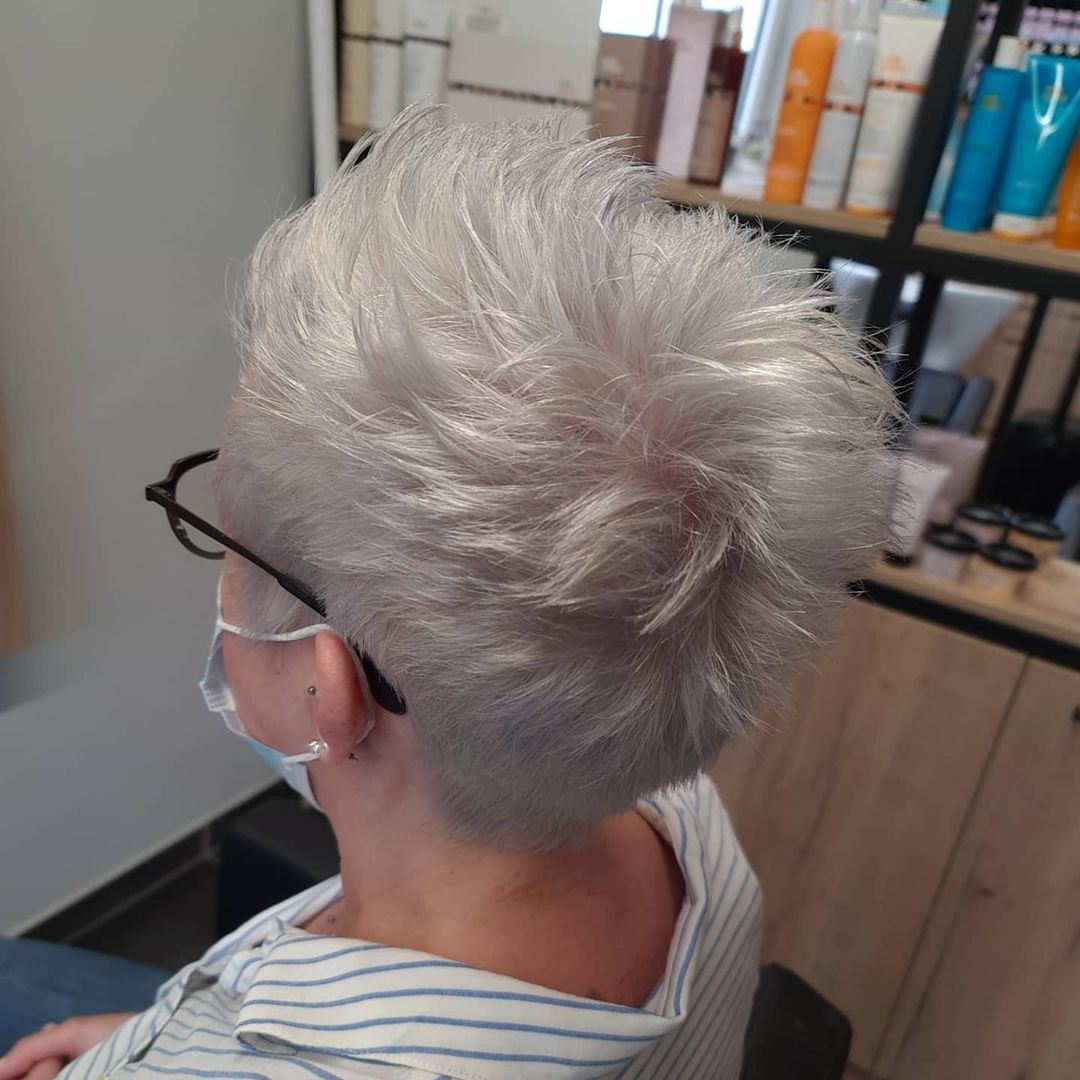 Sleek Pixie
Keep your pixie short and tamed.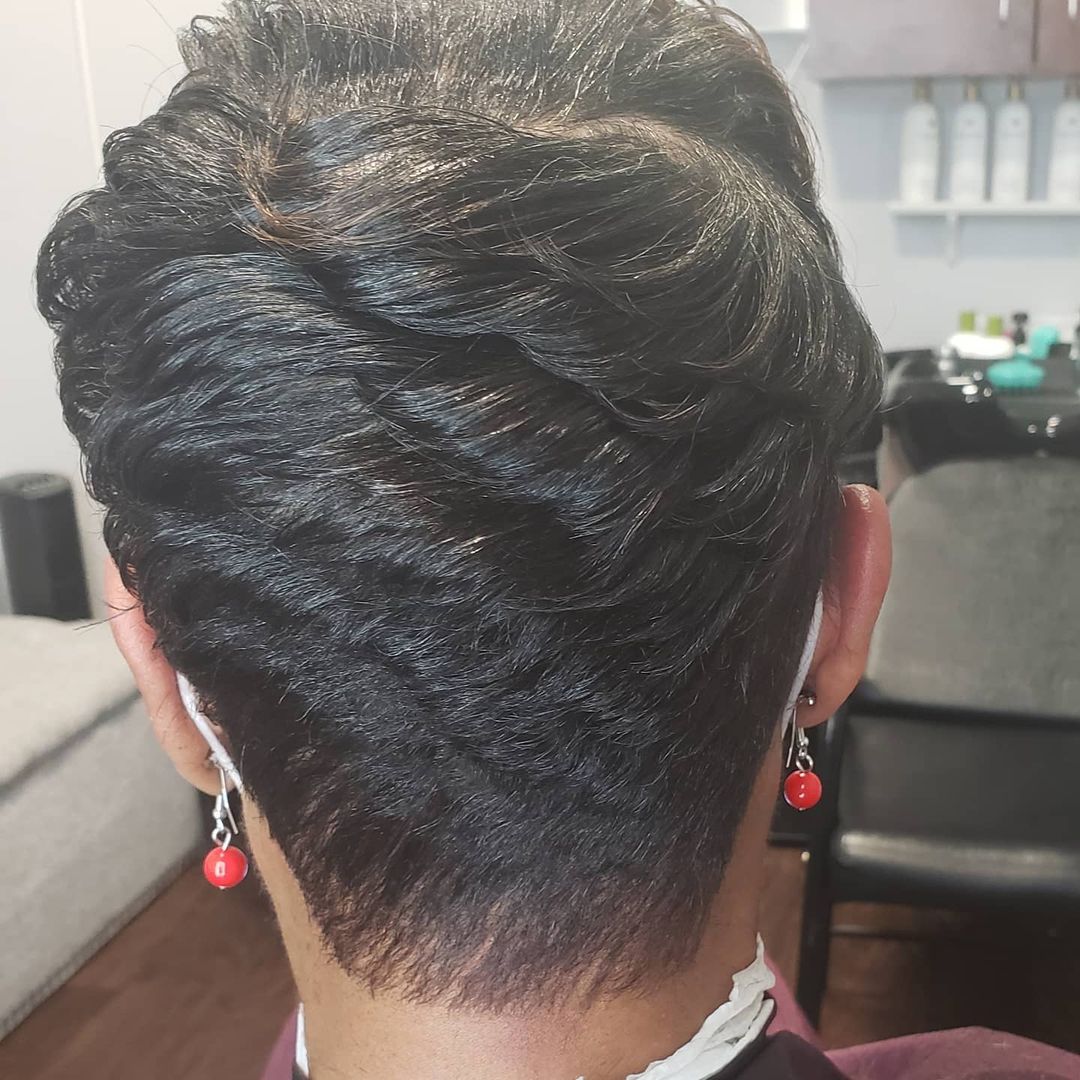 Long
The top of your pixie can be long and the bottom close to the edges.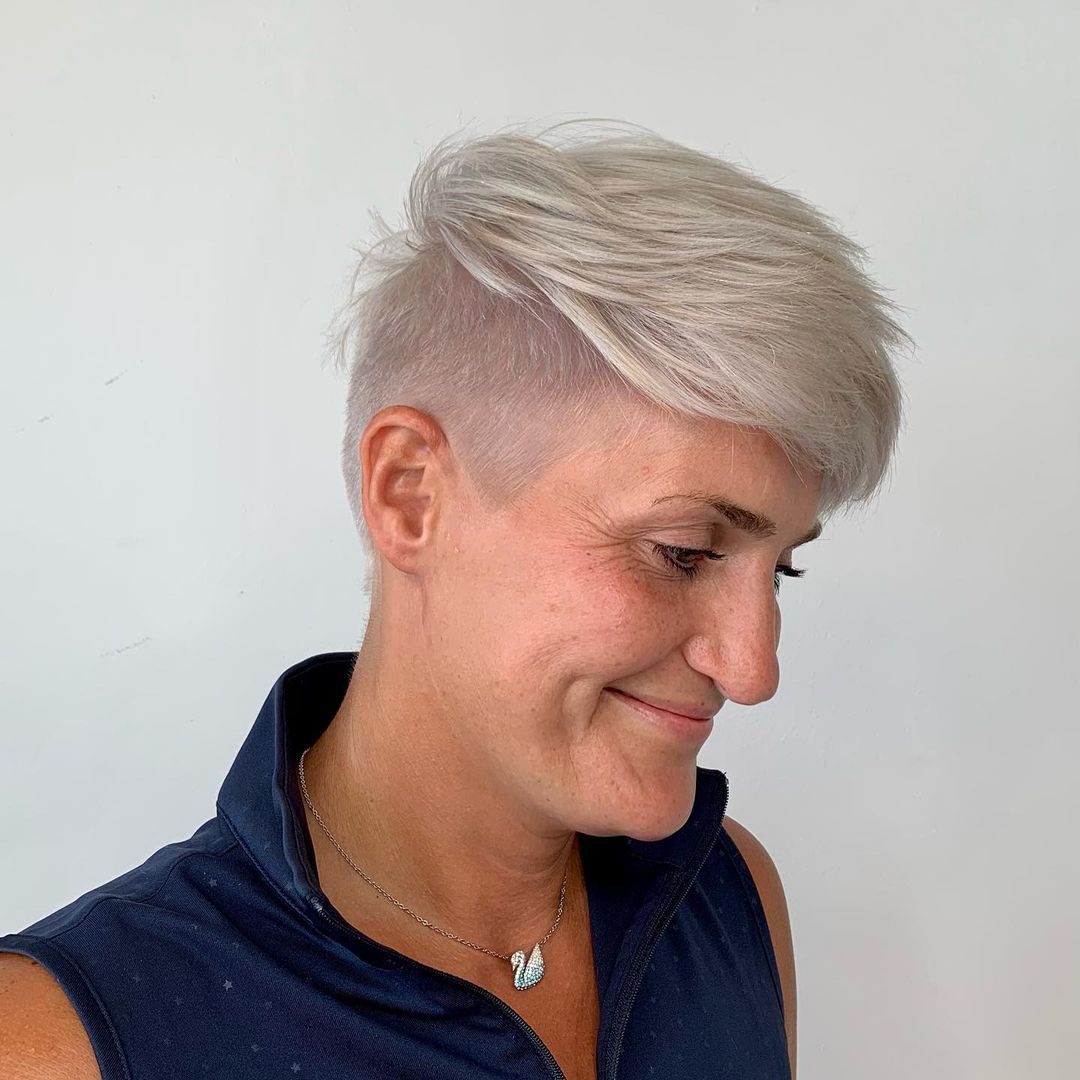 Honey Highlight
Lighten up your bob with some honey highlights.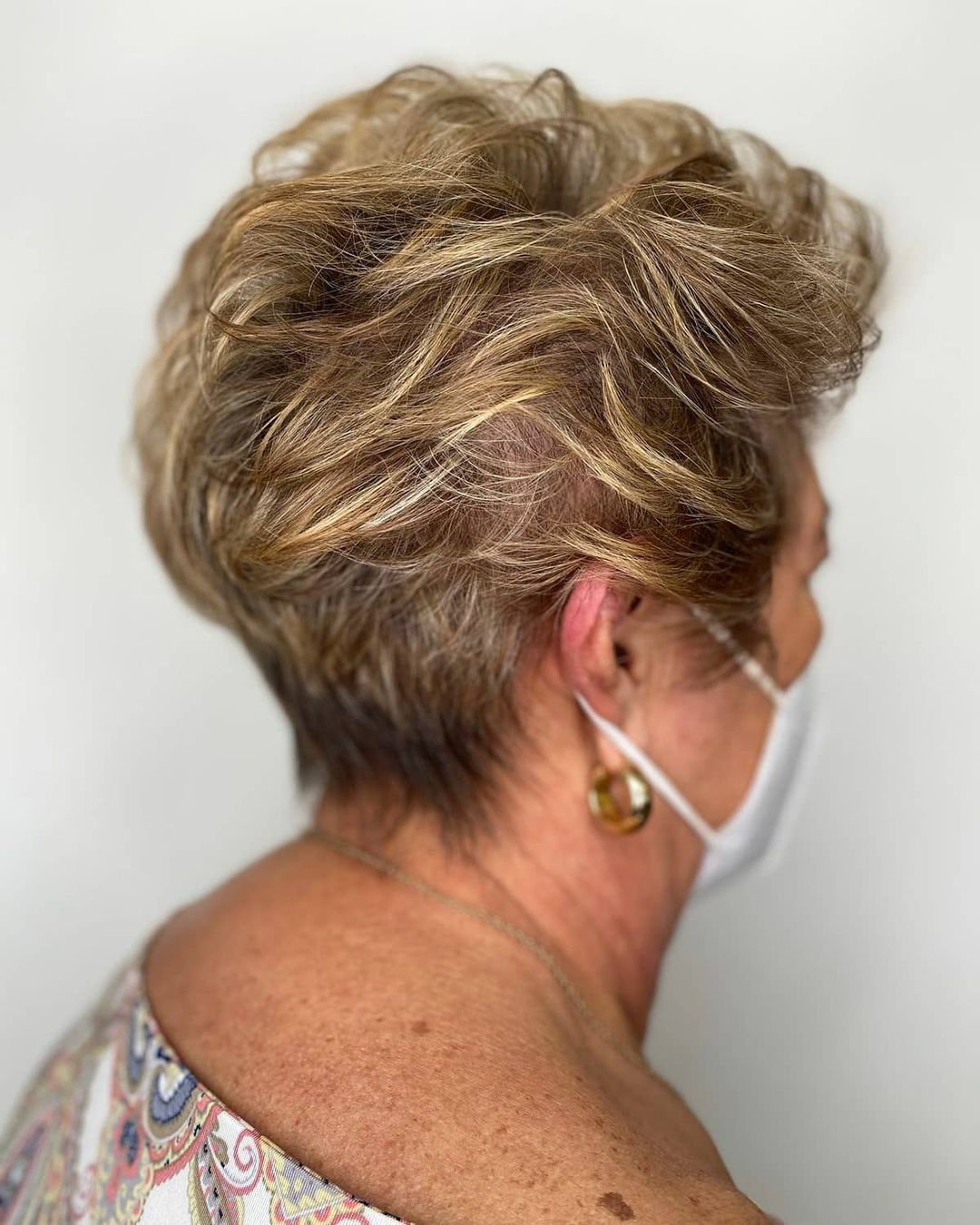 Sleek Bob
Your bob can be longer and sleek for a great style.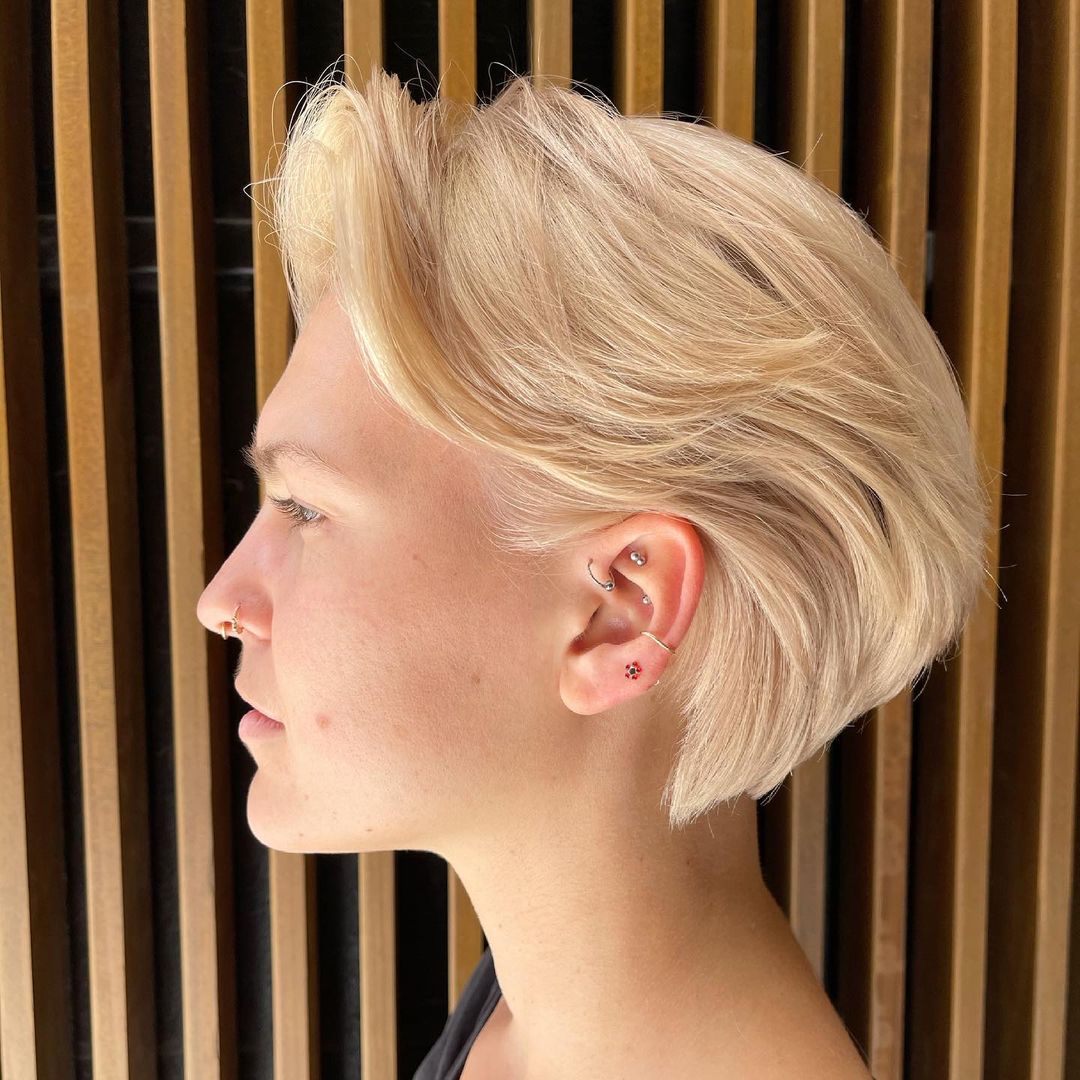 Choppy Pixie
A long, choppy pixie is an adorable style.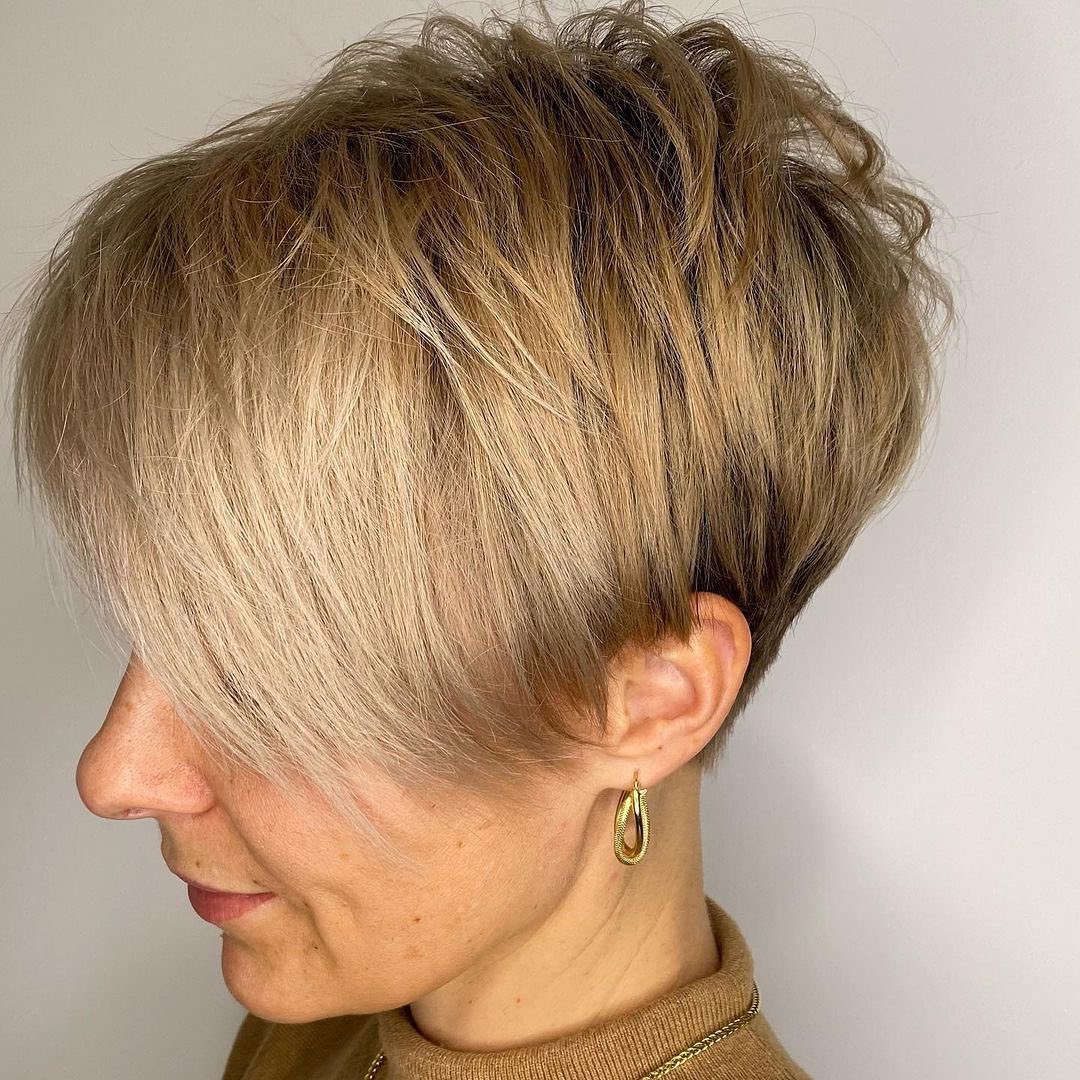 Layered Bob
This sleek bob has a few layers and looks amazing.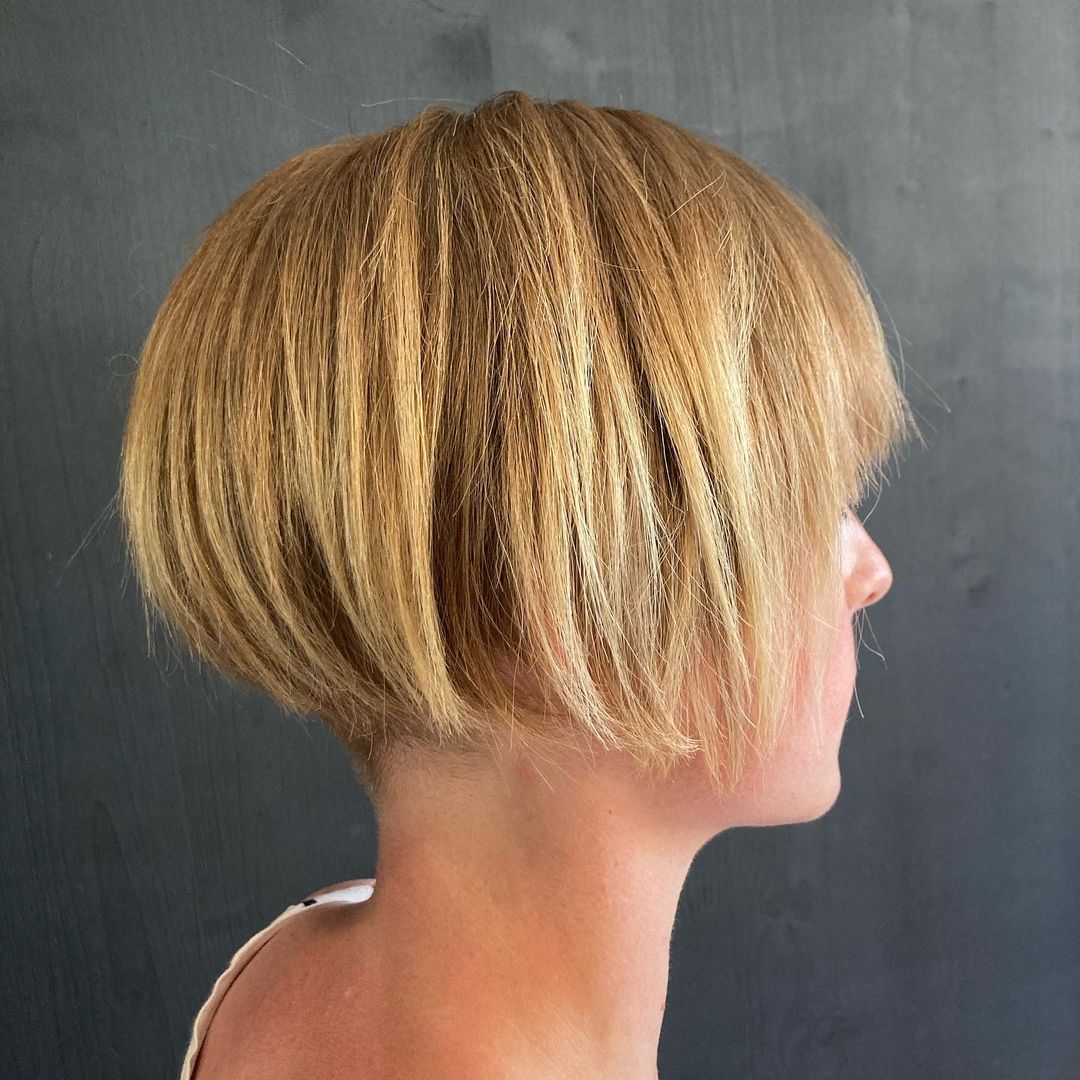 Angled Bob
Go short in the back and longer in the front.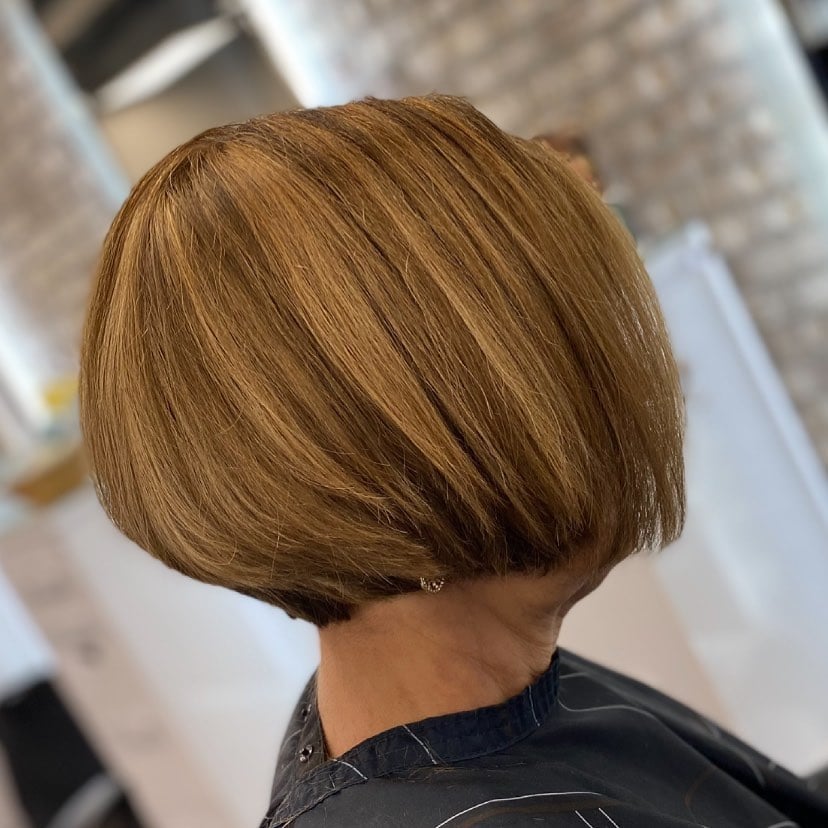 Wine
This deep red and pixie look is a style you need.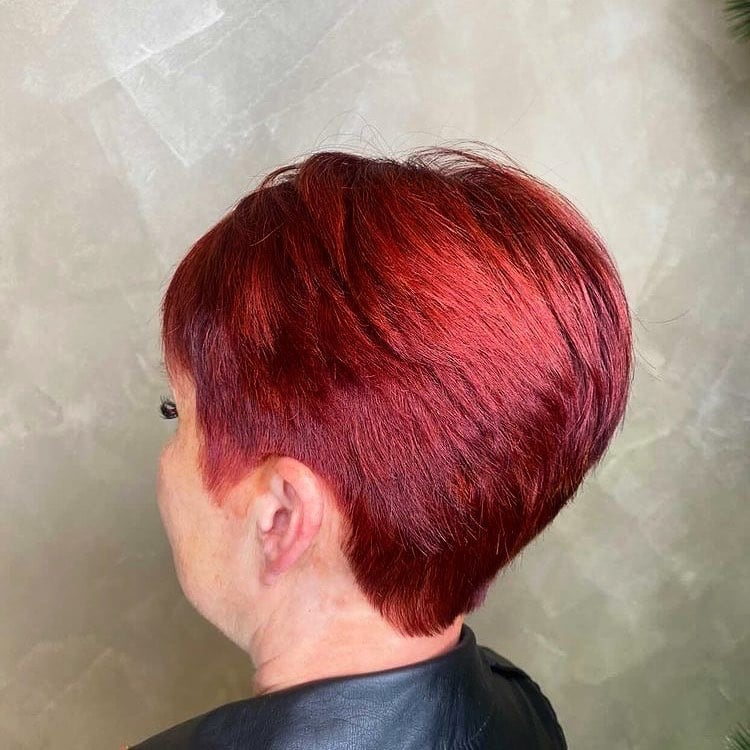 Bangs
Bangs are a great way to make your style a little sassier.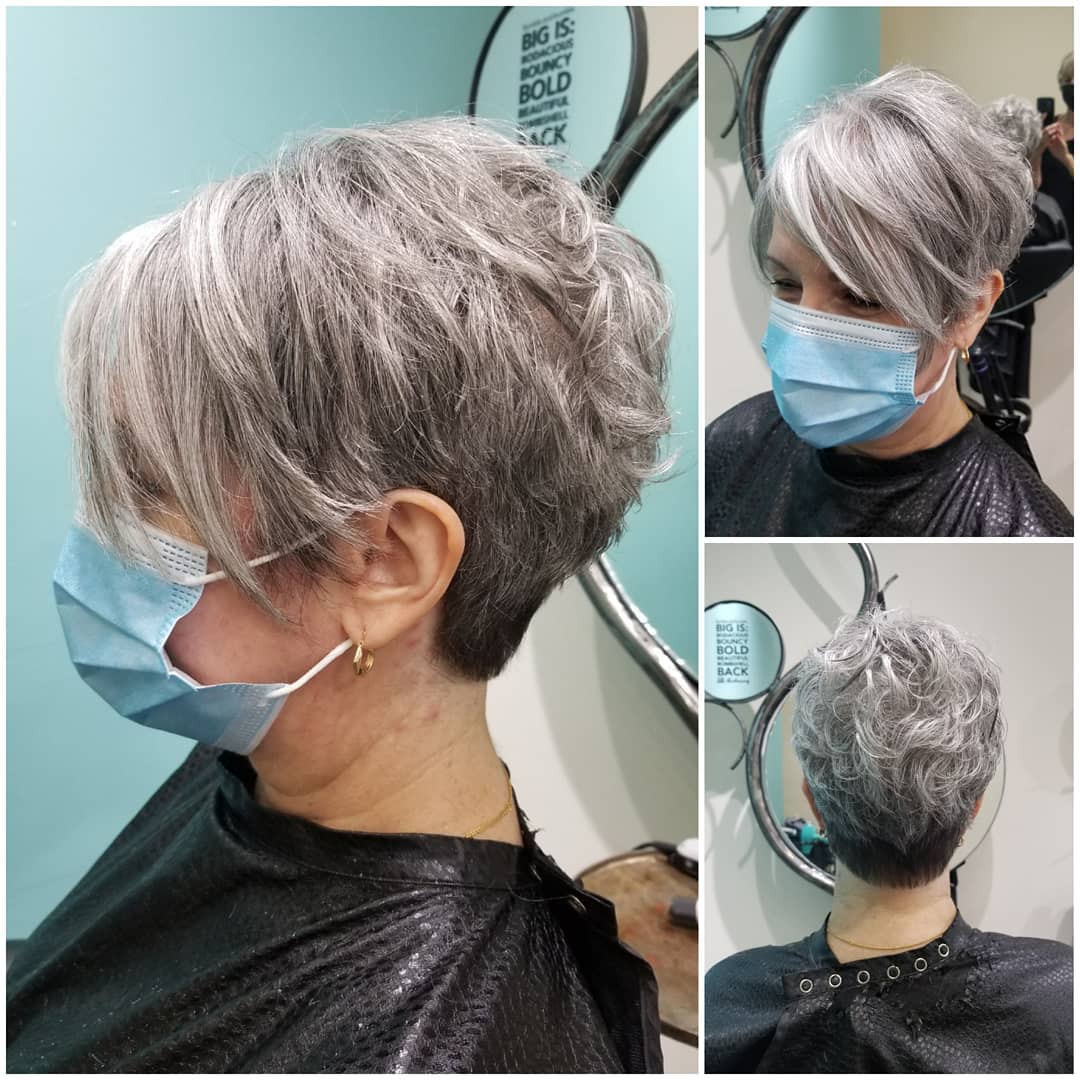 Minimal Pixie
Go super short and easy with a minimal pixie style.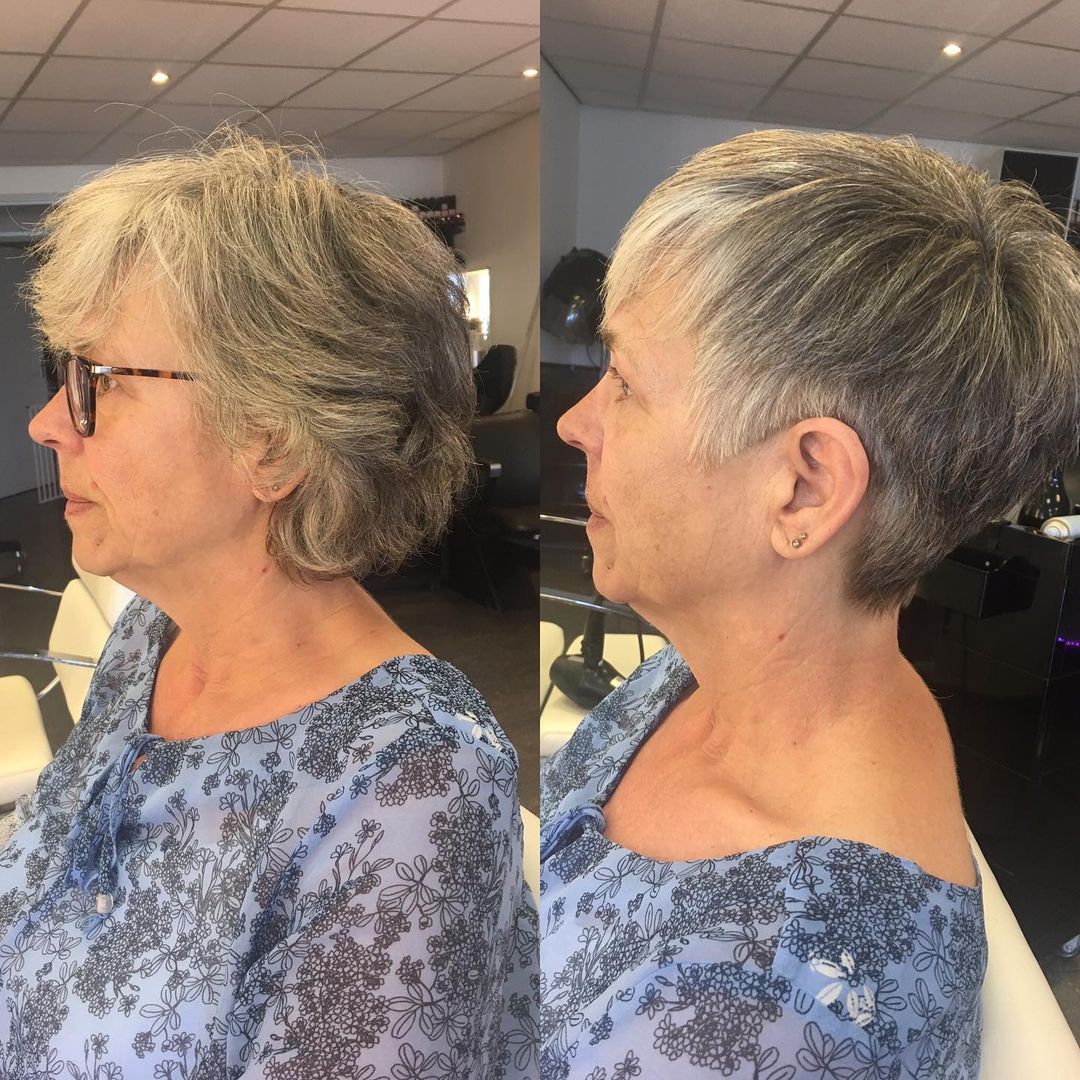 Bob
Keep your bob one length for a great bob look.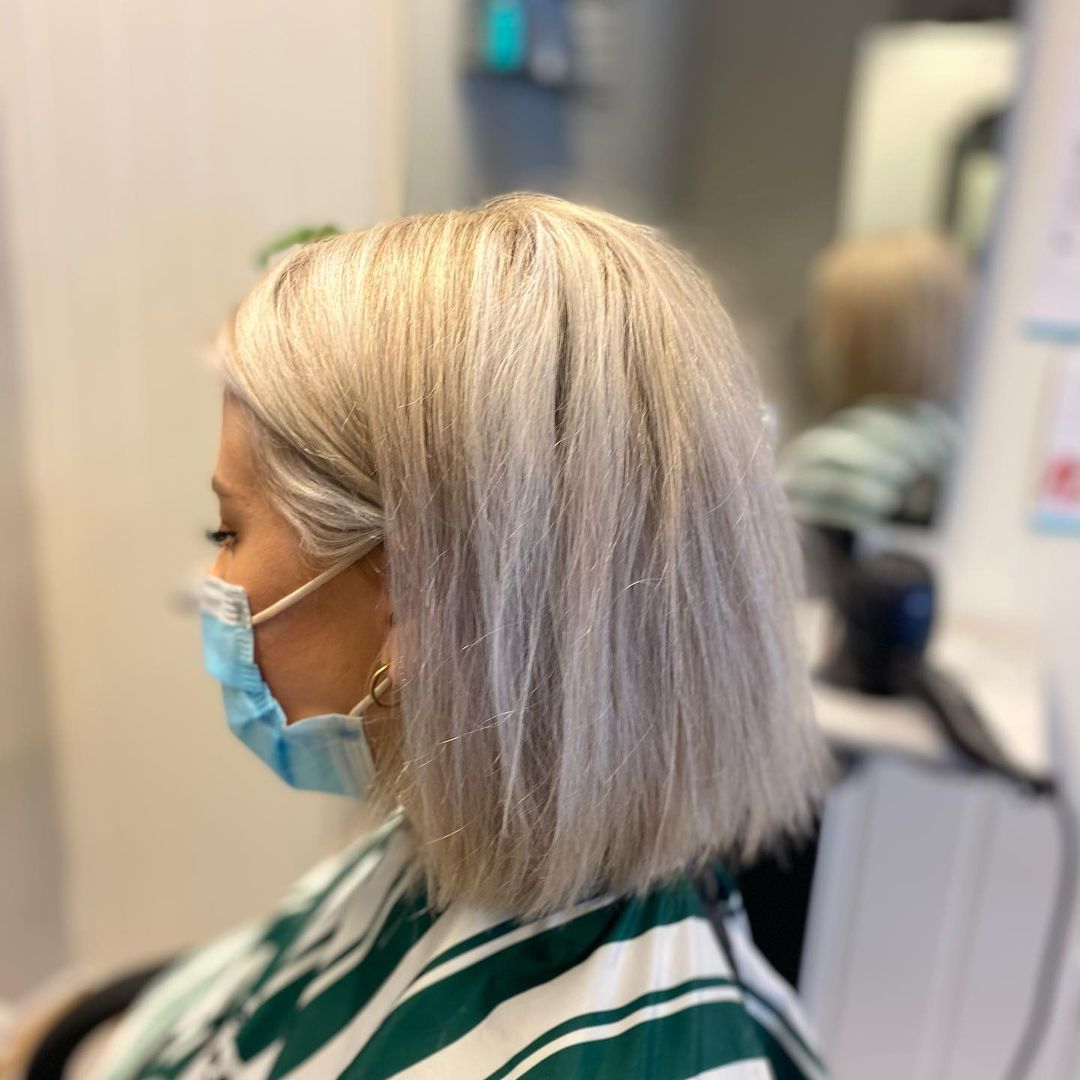 Rounded Ends
Your bob can be on the longer side with some rounded ends.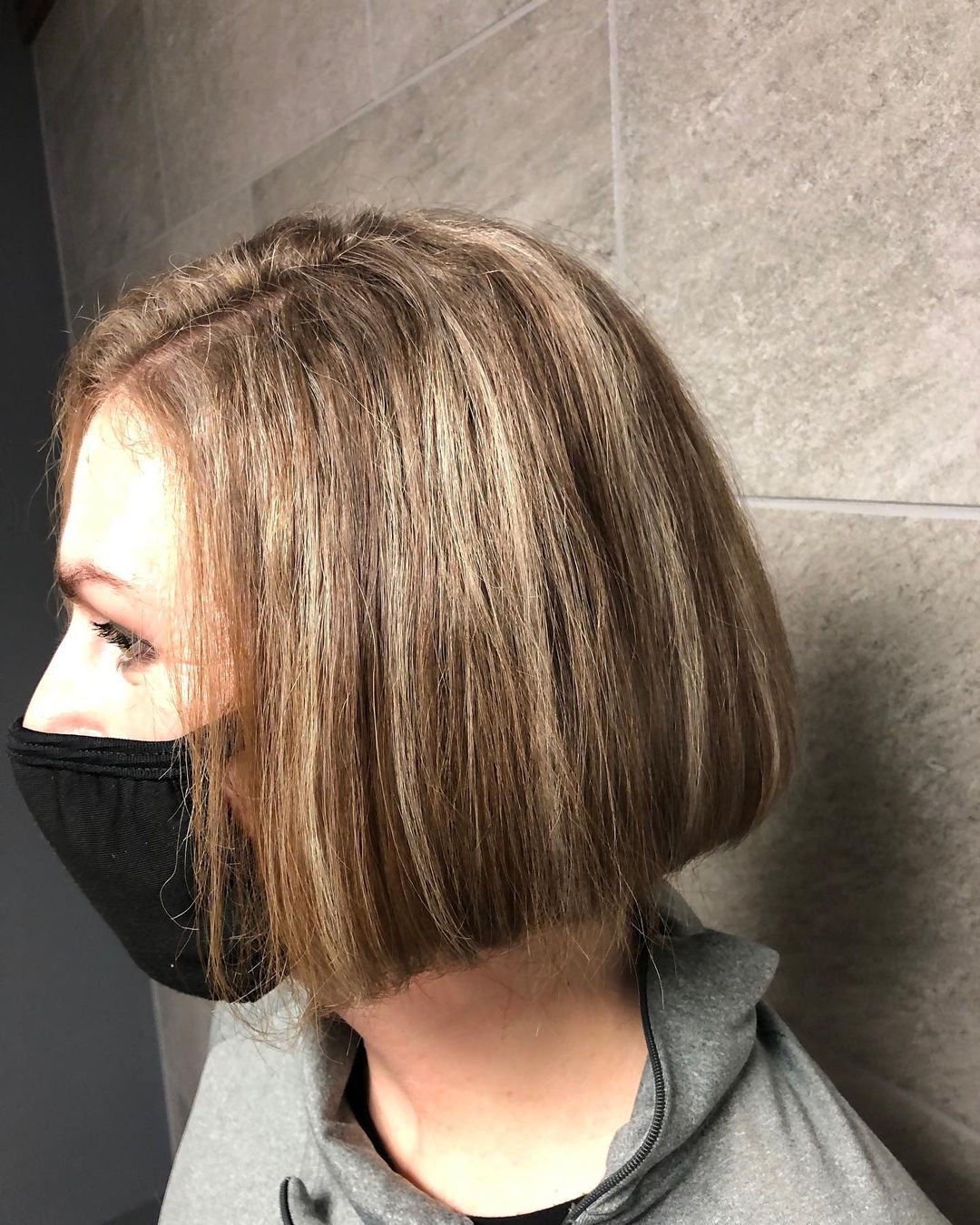 2Blonde Pixie
Brighten your pixie up with a cool blonde color.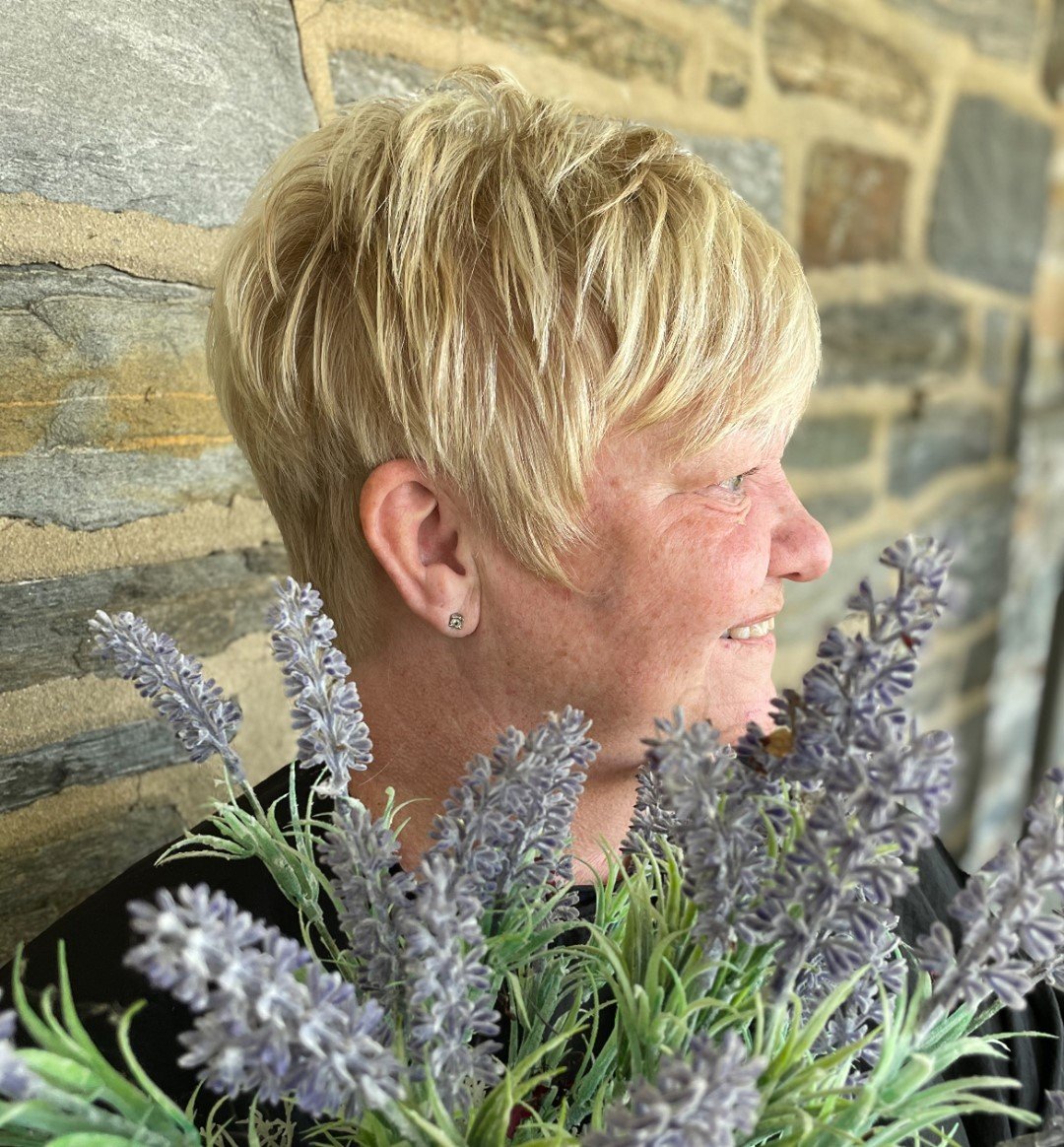 Simple Lob
If you want longer hair, go with an easy lob.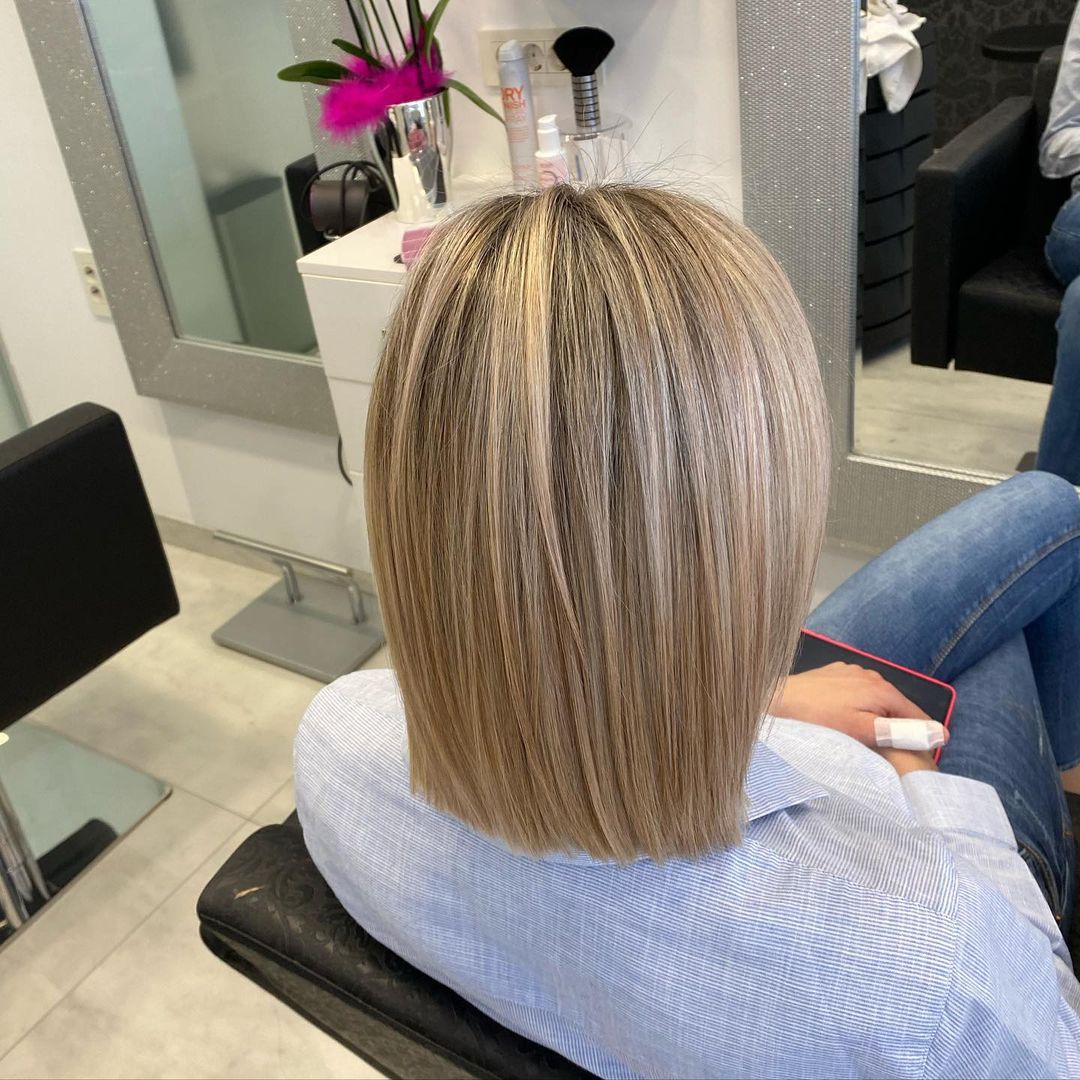 Platinum Lob
Go for a brighter color with your lob.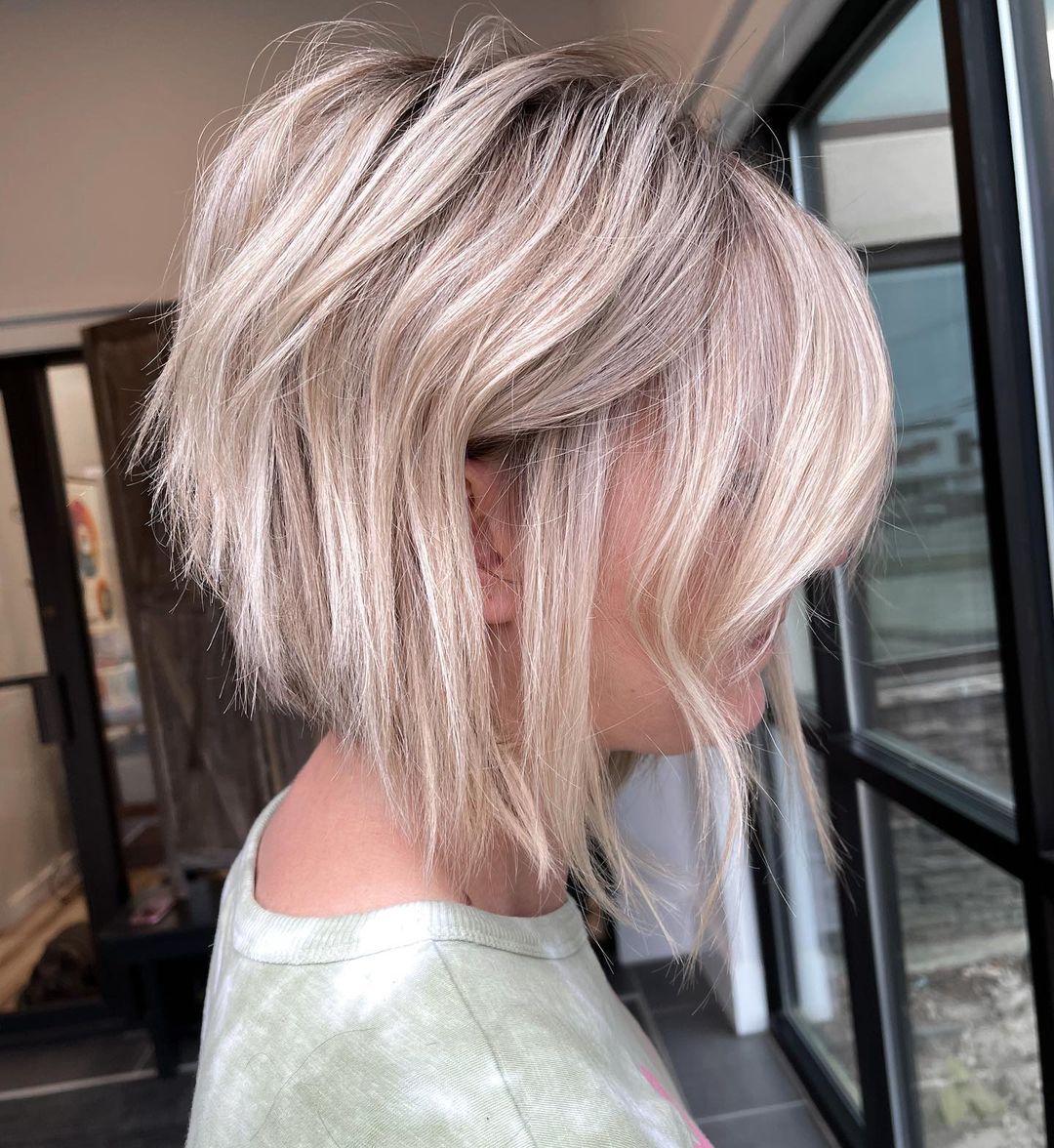 Pixie Hawk
Have fun with your pixie style and step out of the box.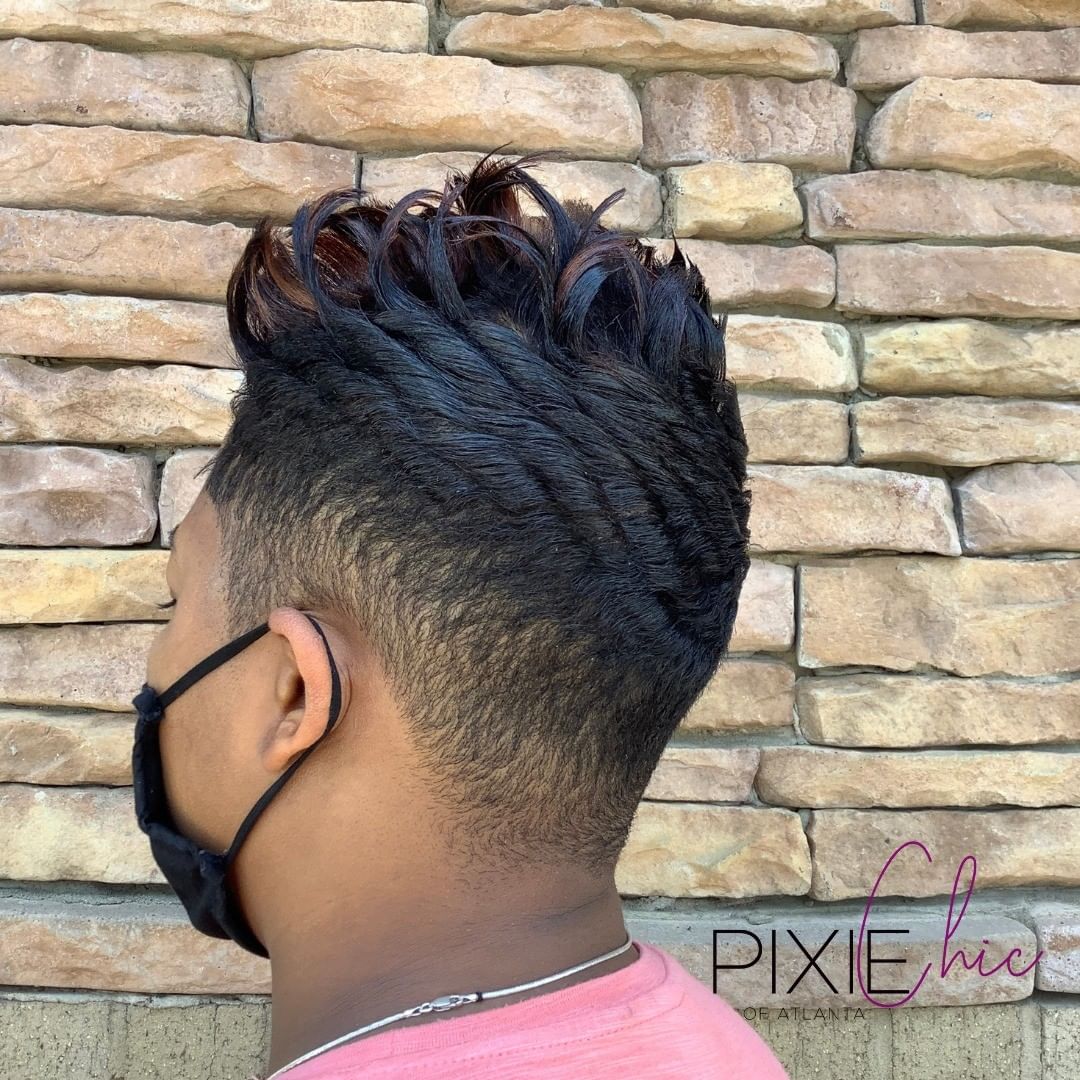 Chestnut Pixie
A deep pixie color is perfect for a shorter style.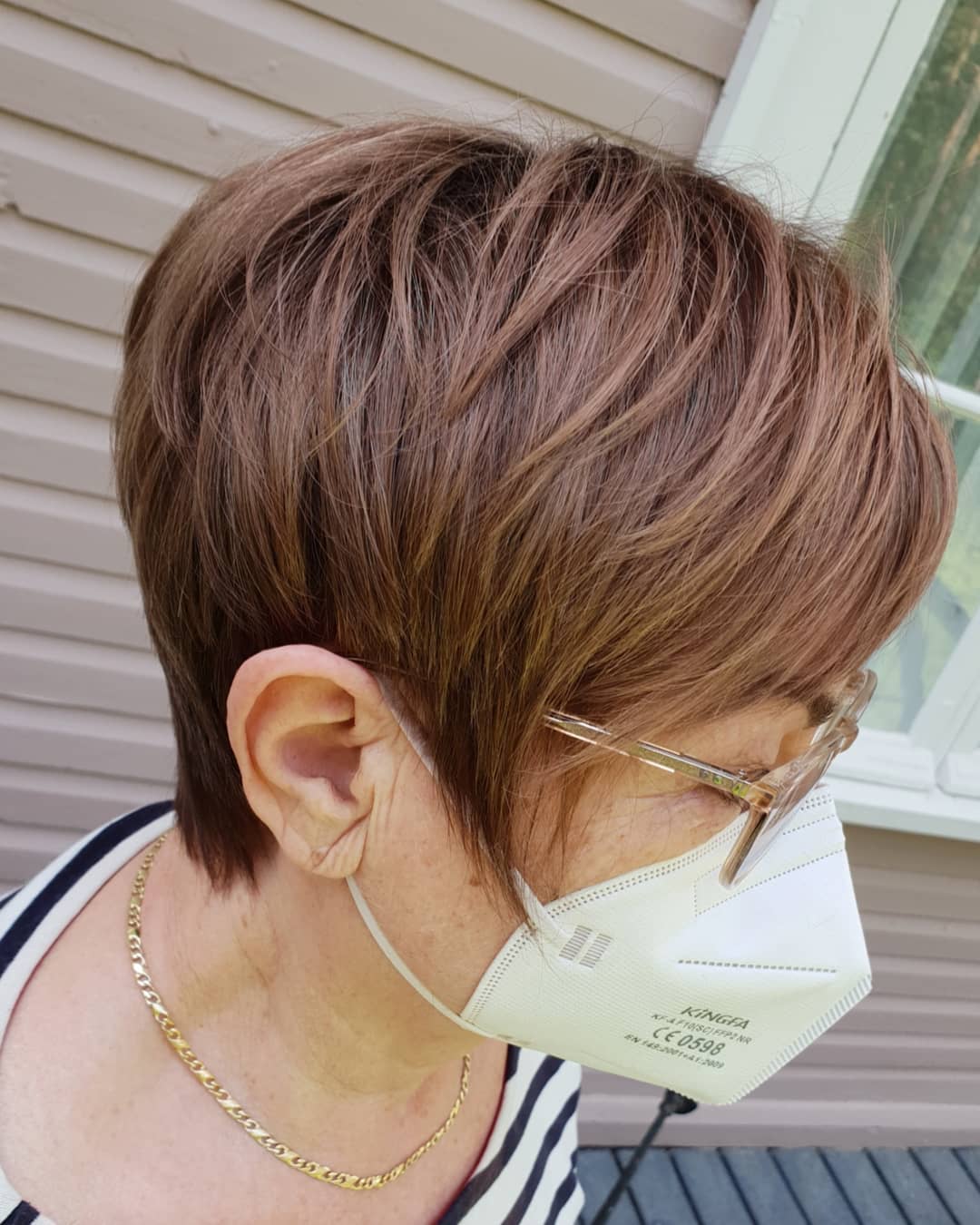 Flair of Color
Embrace the grey and add a little pop of color to your look.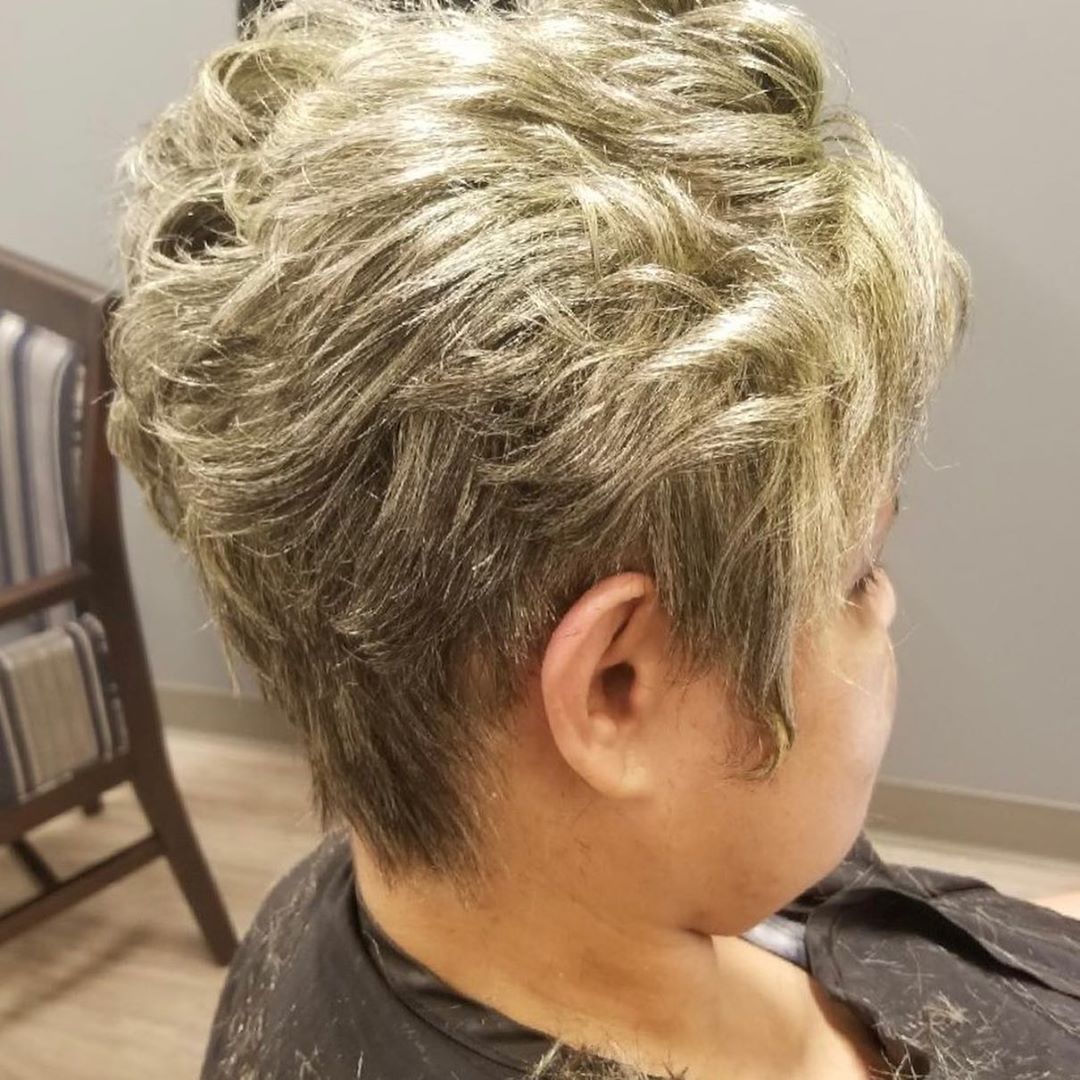 Bright and Blonde
If you want your hair as bright and lively as you, then go for it. Try this beautiful platinum blonde that fades itno a shadow root.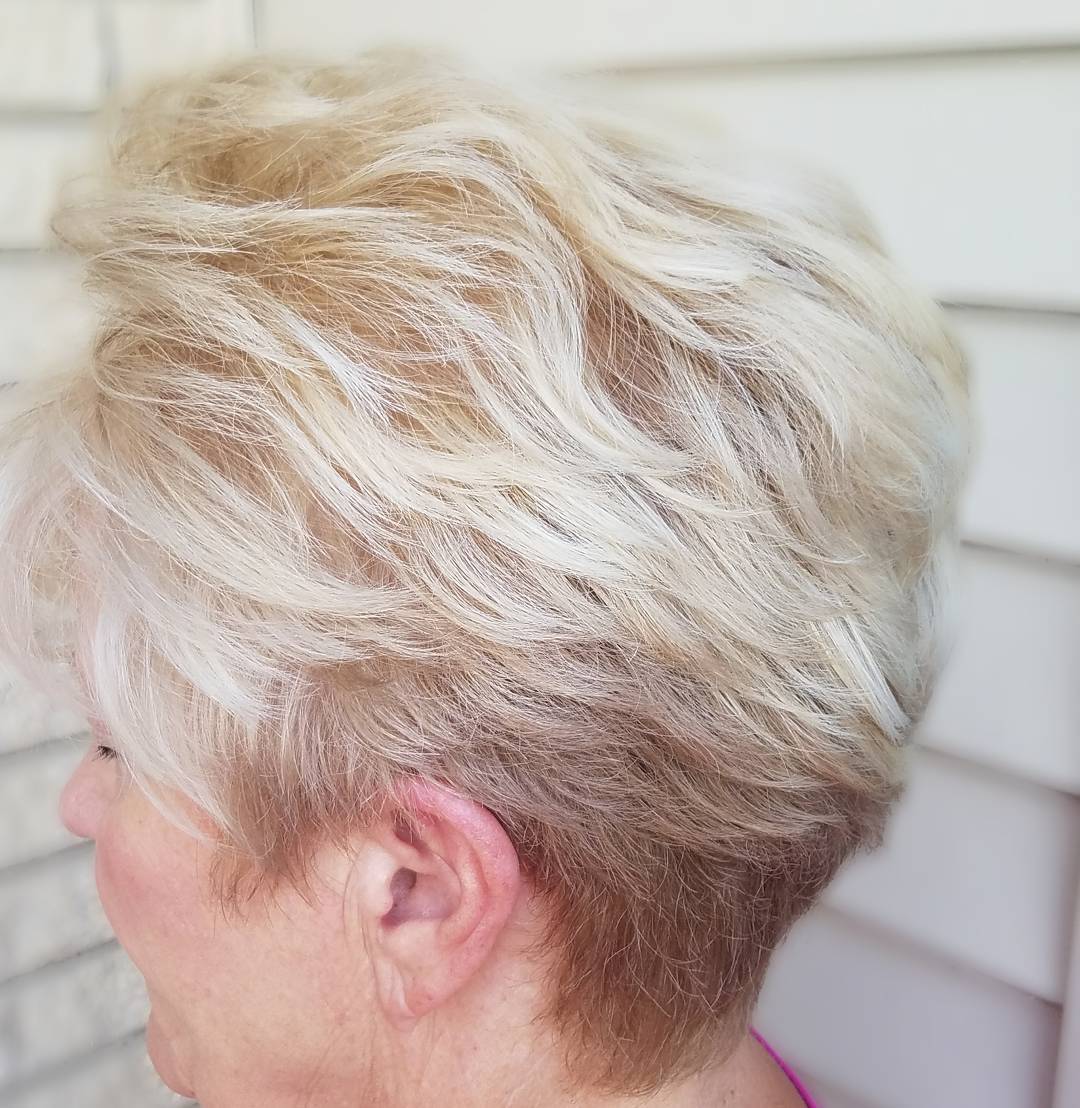 Shaved
If you want a shorter hairstyle, try the shaved look.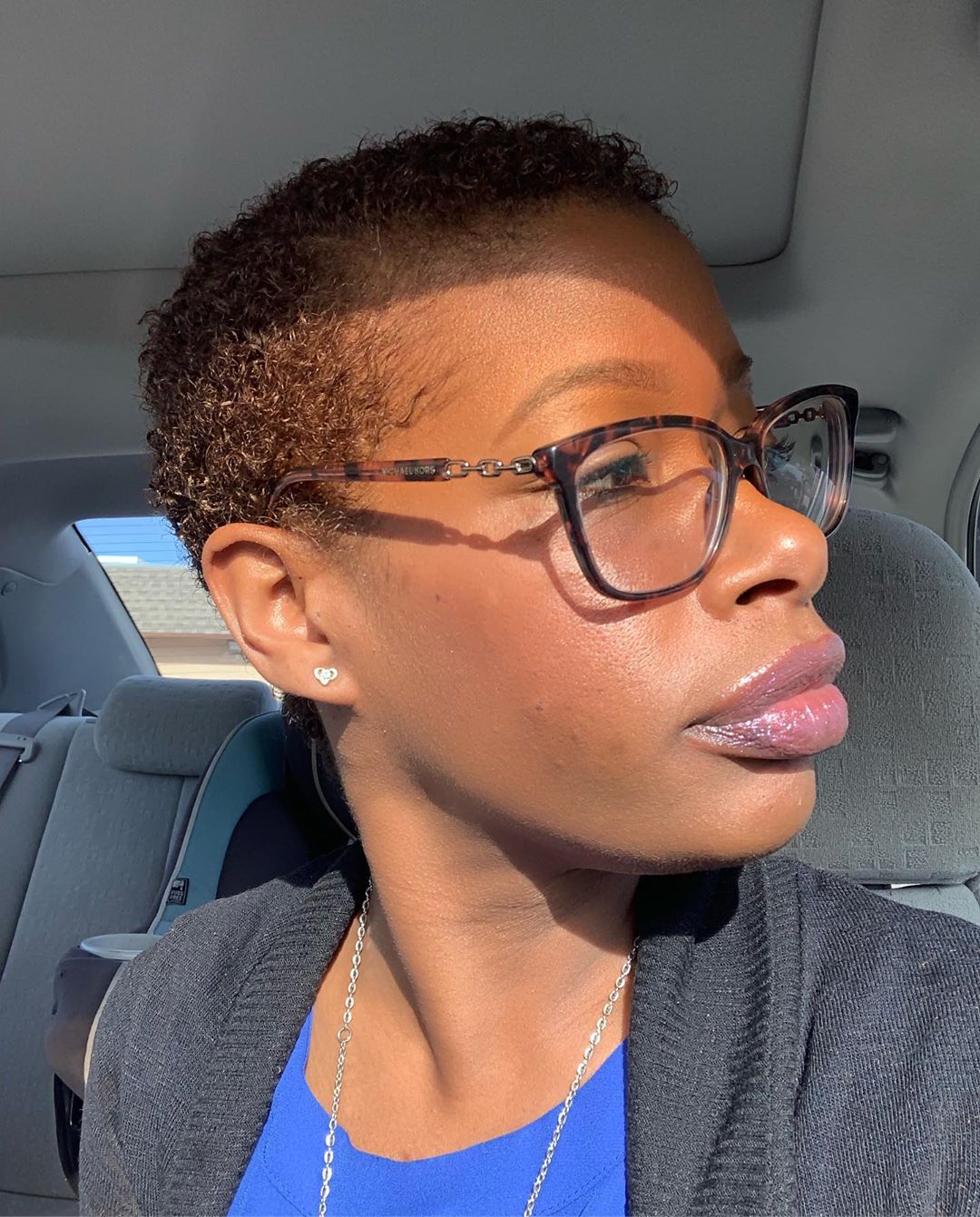 Angled Bob
An angled bob gives you a lot of hair to play with and a sassy style.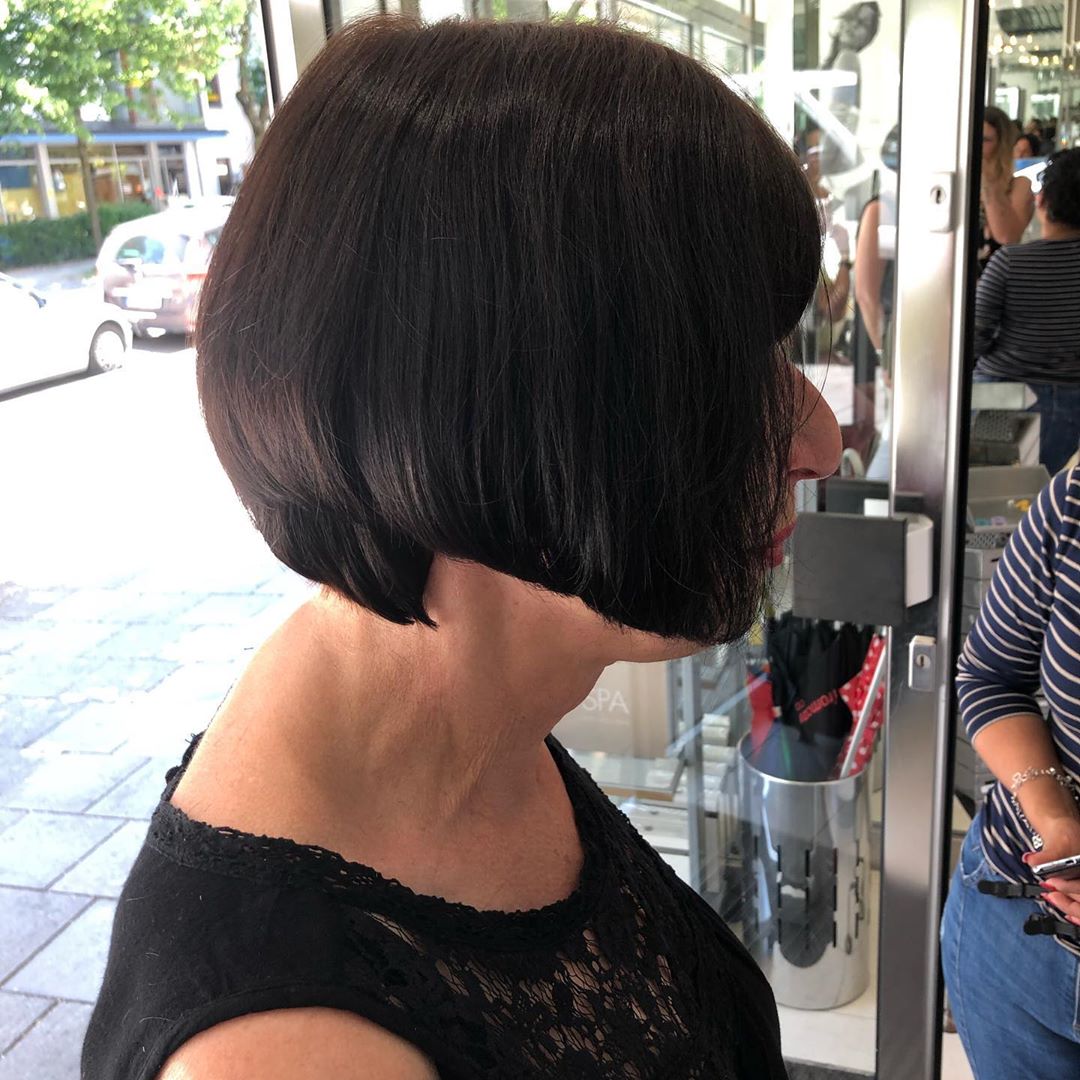 Textured Waves
This beautiful style and color is a great combination for summer hair.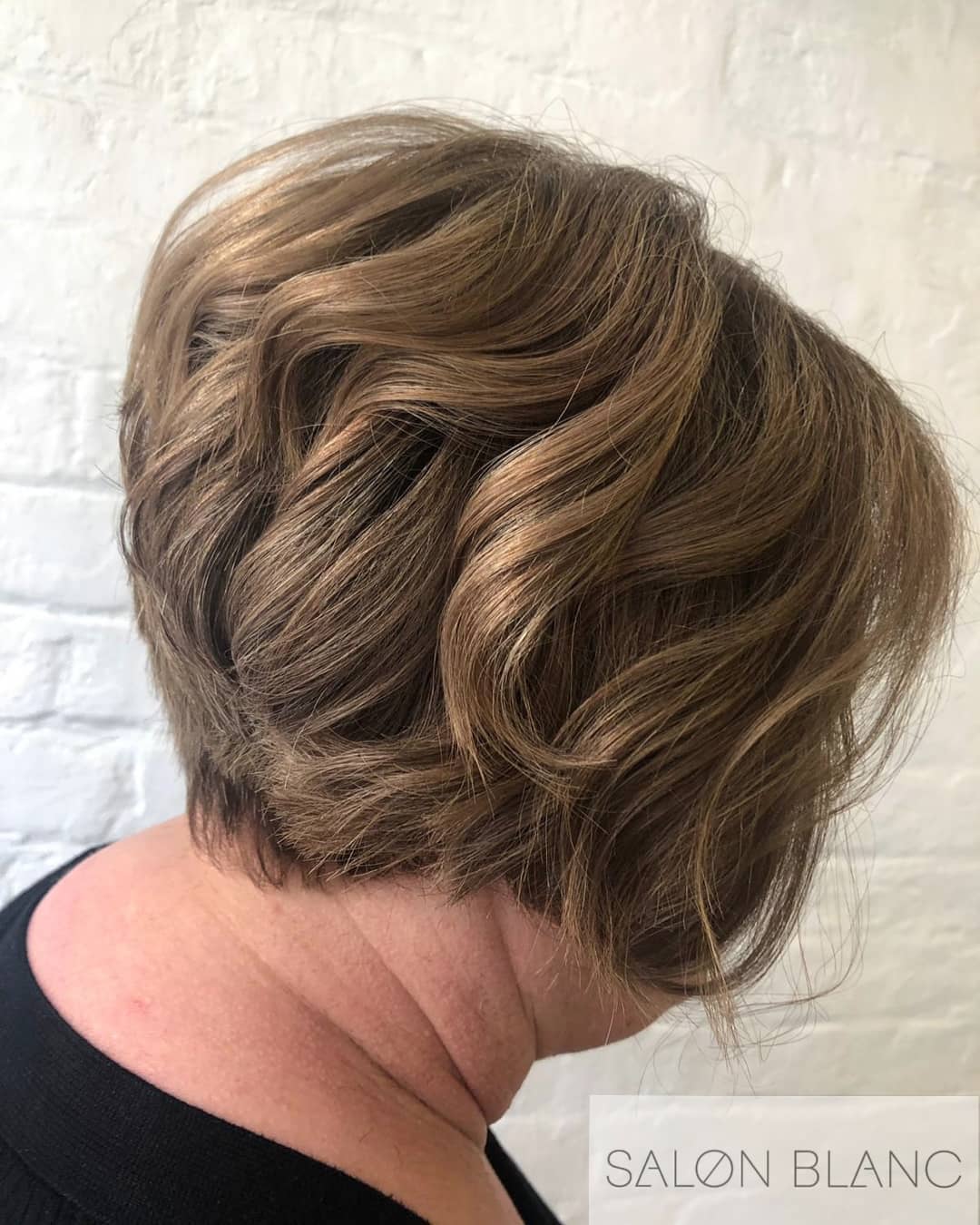 Braided
If you want an easy style to do one day, go for a simple braid in the front.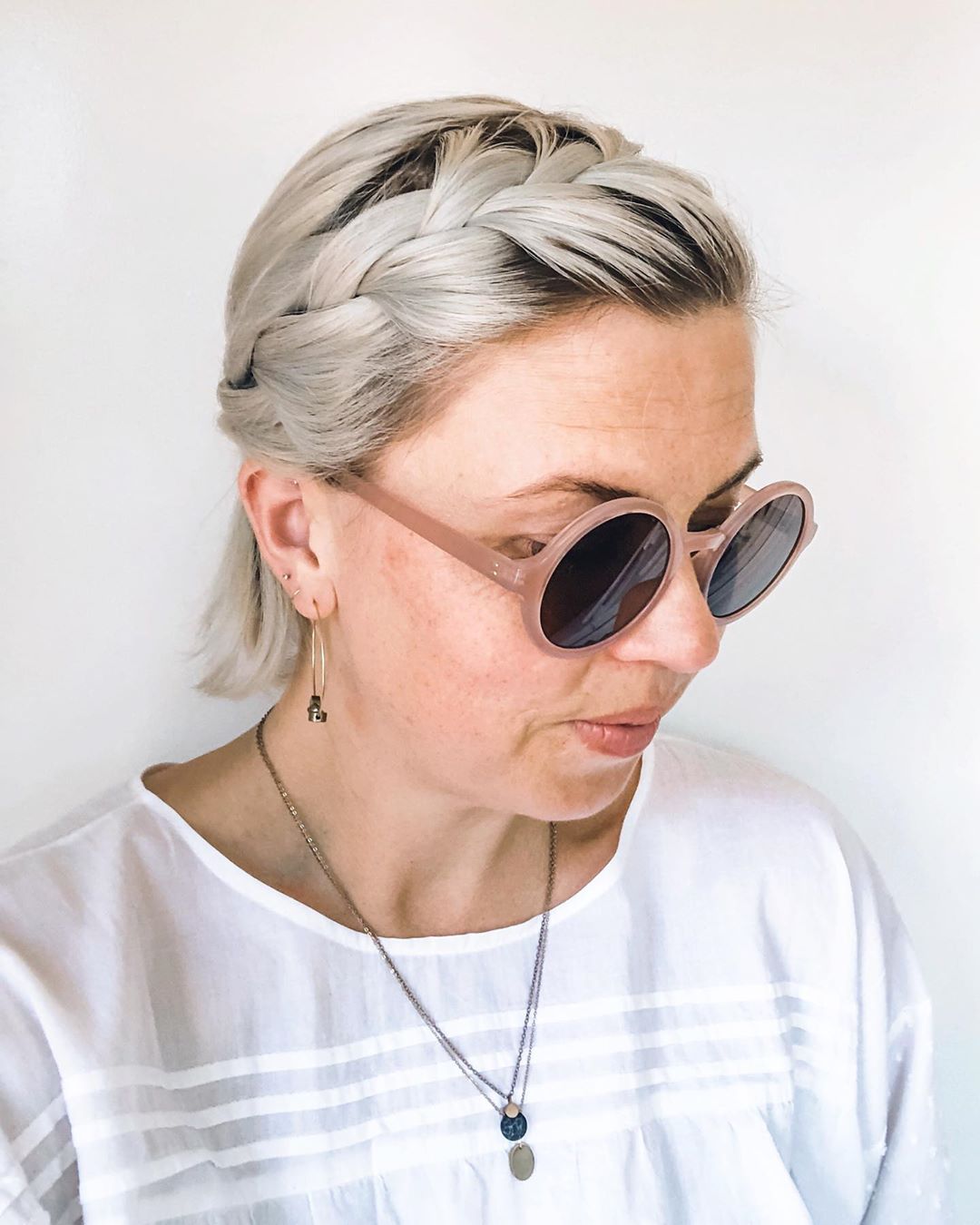 Soft Pixie
A soft and wispy pixie paired with a side bang is the perfect style you've been looking for.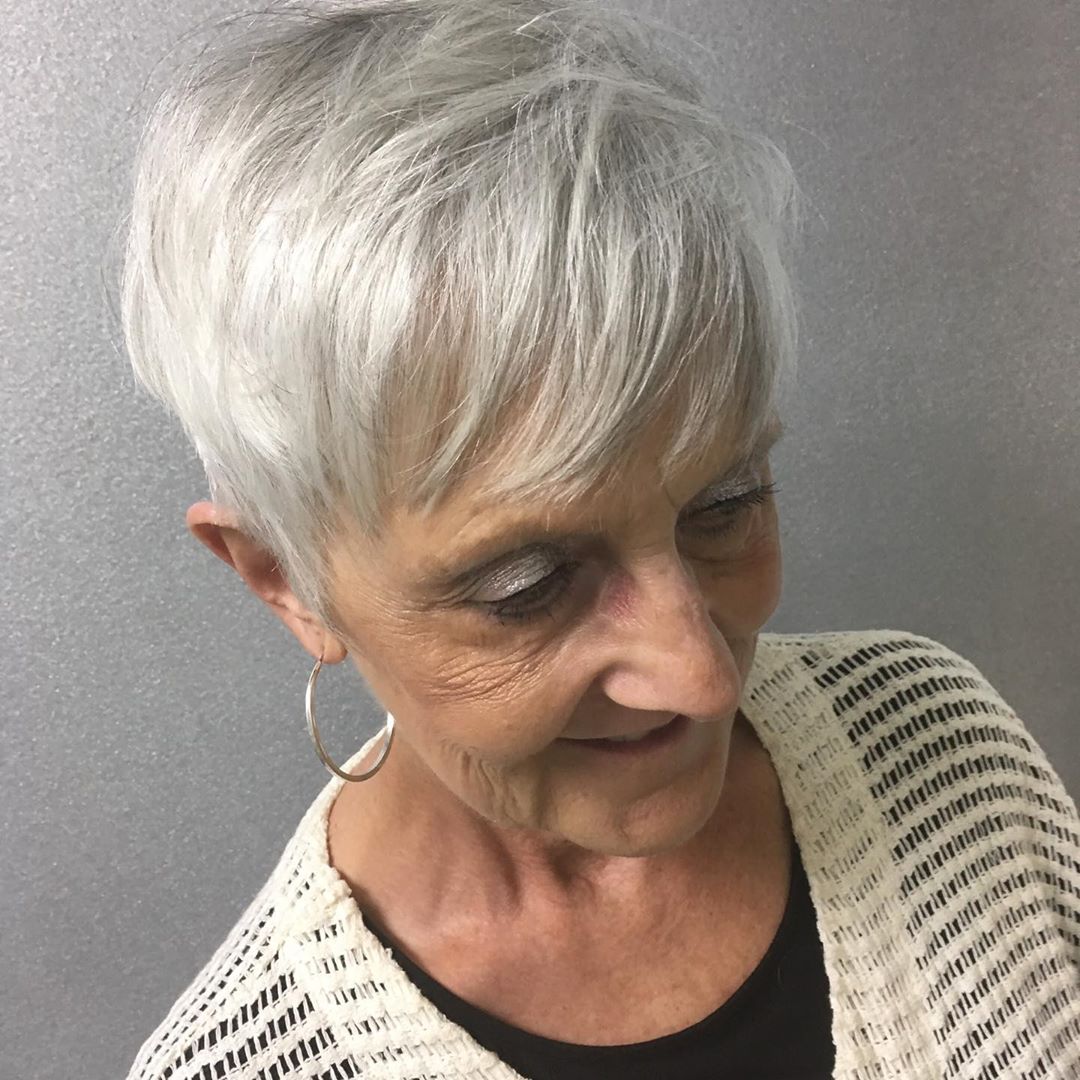 Bumping Curls
Get a lob cut but let your curls be free.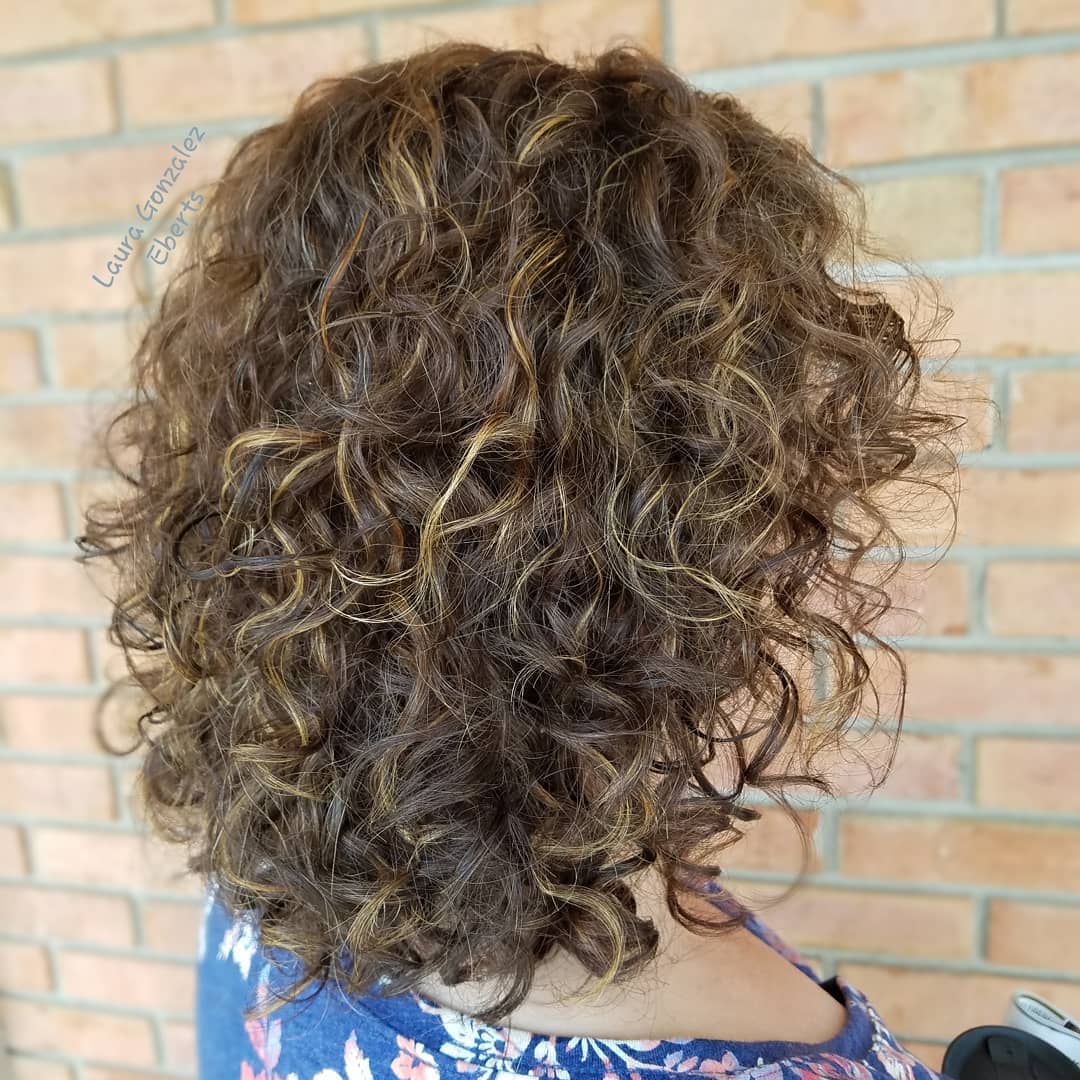 Rounded Bangs
Bangs look amazing on an style. Give yourself a pair with a little rounded flair.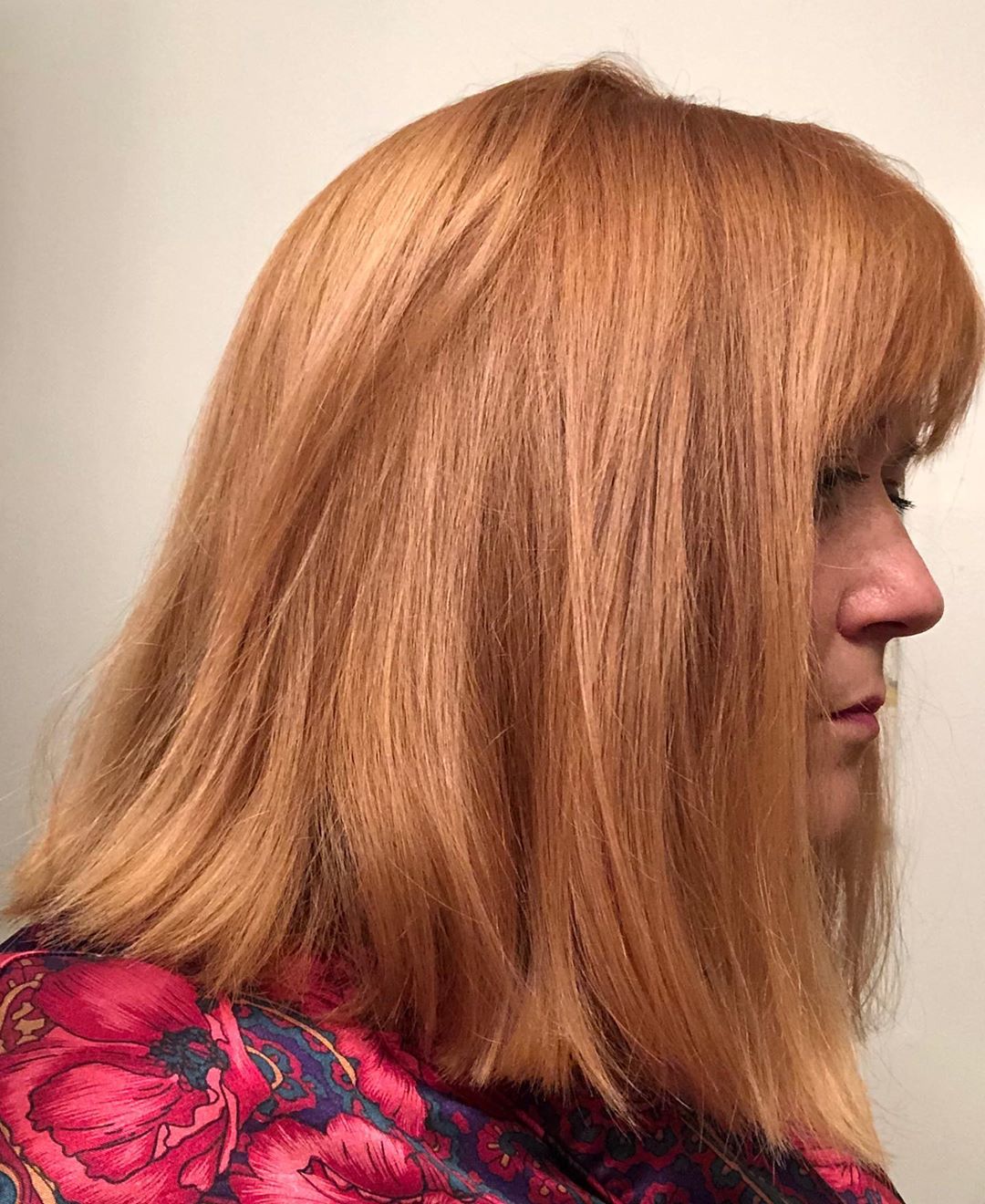 Balayage
Even if you're older you can still stay on trend. Try out a balayage color for a stunning look and add a curl if you want.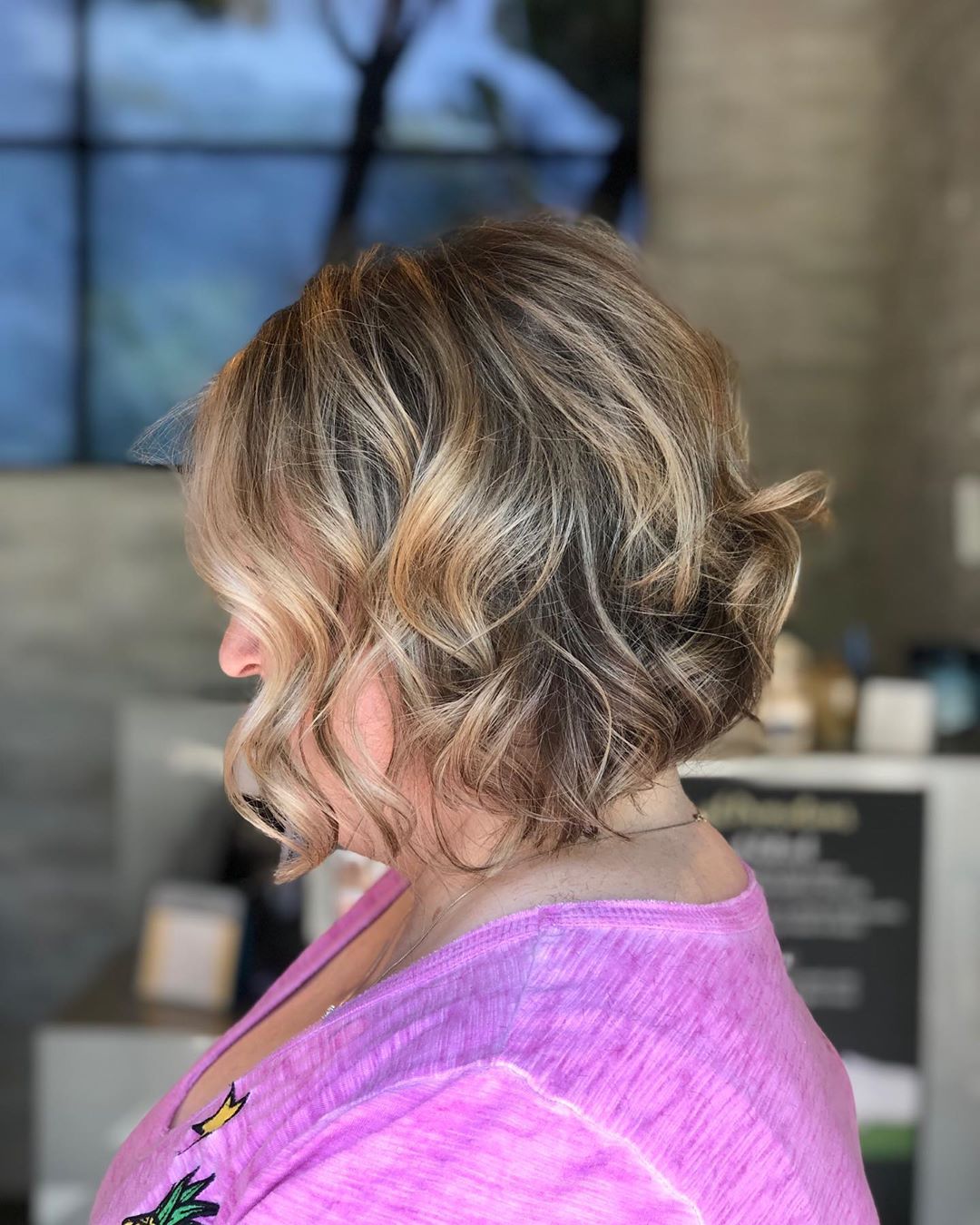 Shorter Bob
If you are stuck between a bob and a pixie, try this style out instead.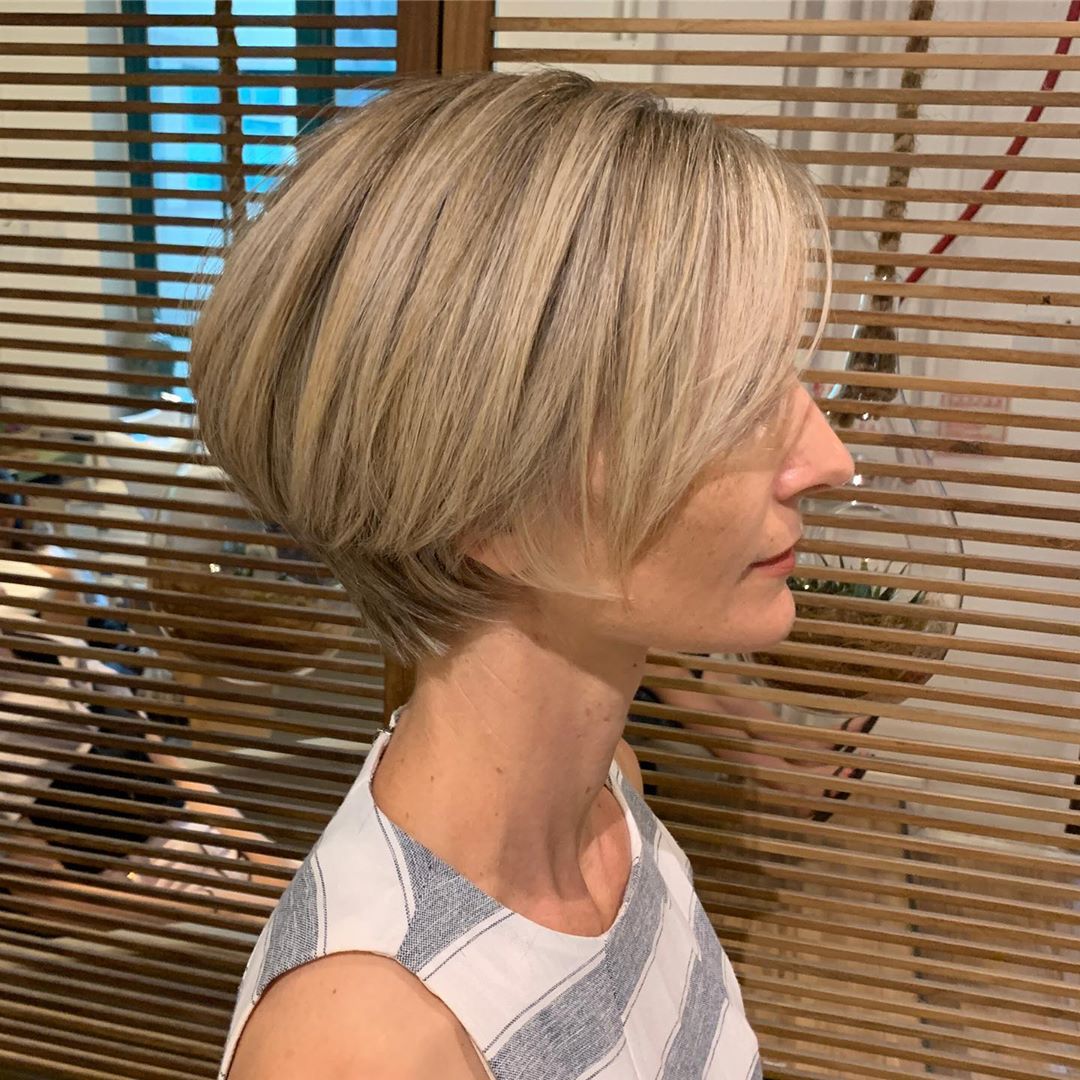 Small Color
Go for a rounded bob with a slight color change to give your hair a fresh and updated look.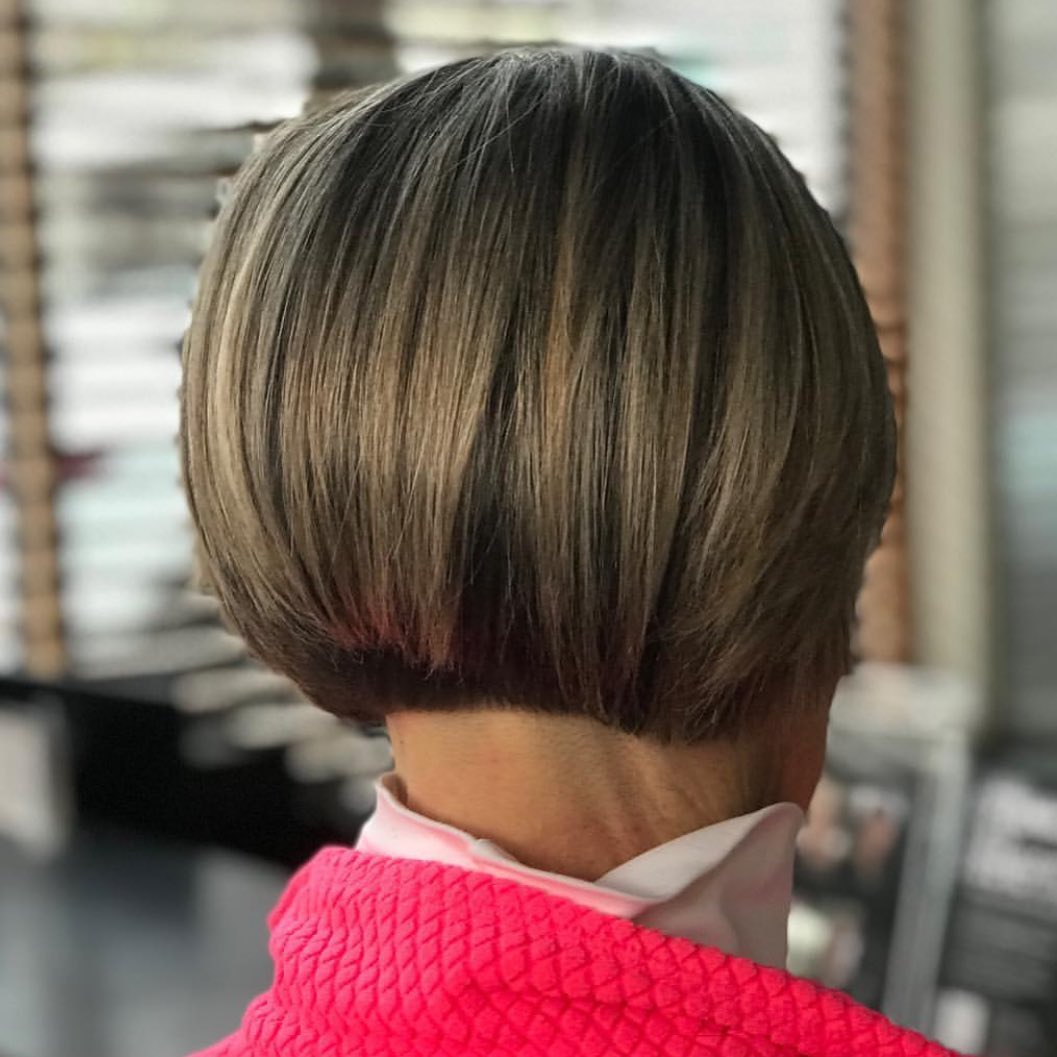 Shine Goddess
A lighter color will compliment your face and make your hair look gorgeous.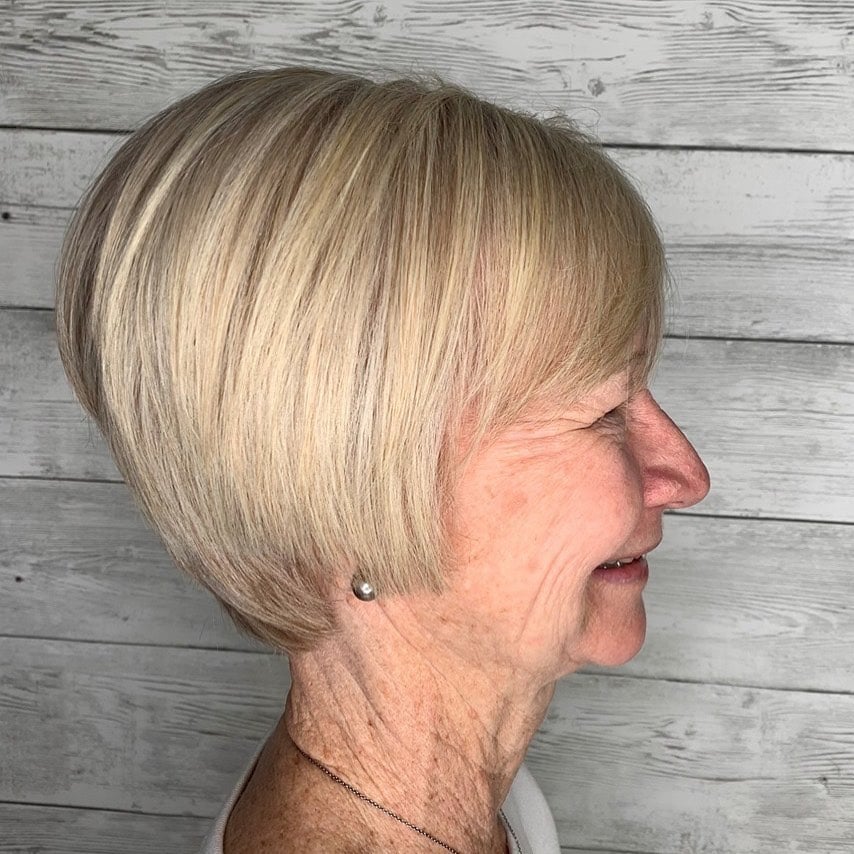 Micro Bangs
Throw a little edge into your look by going for a microbang.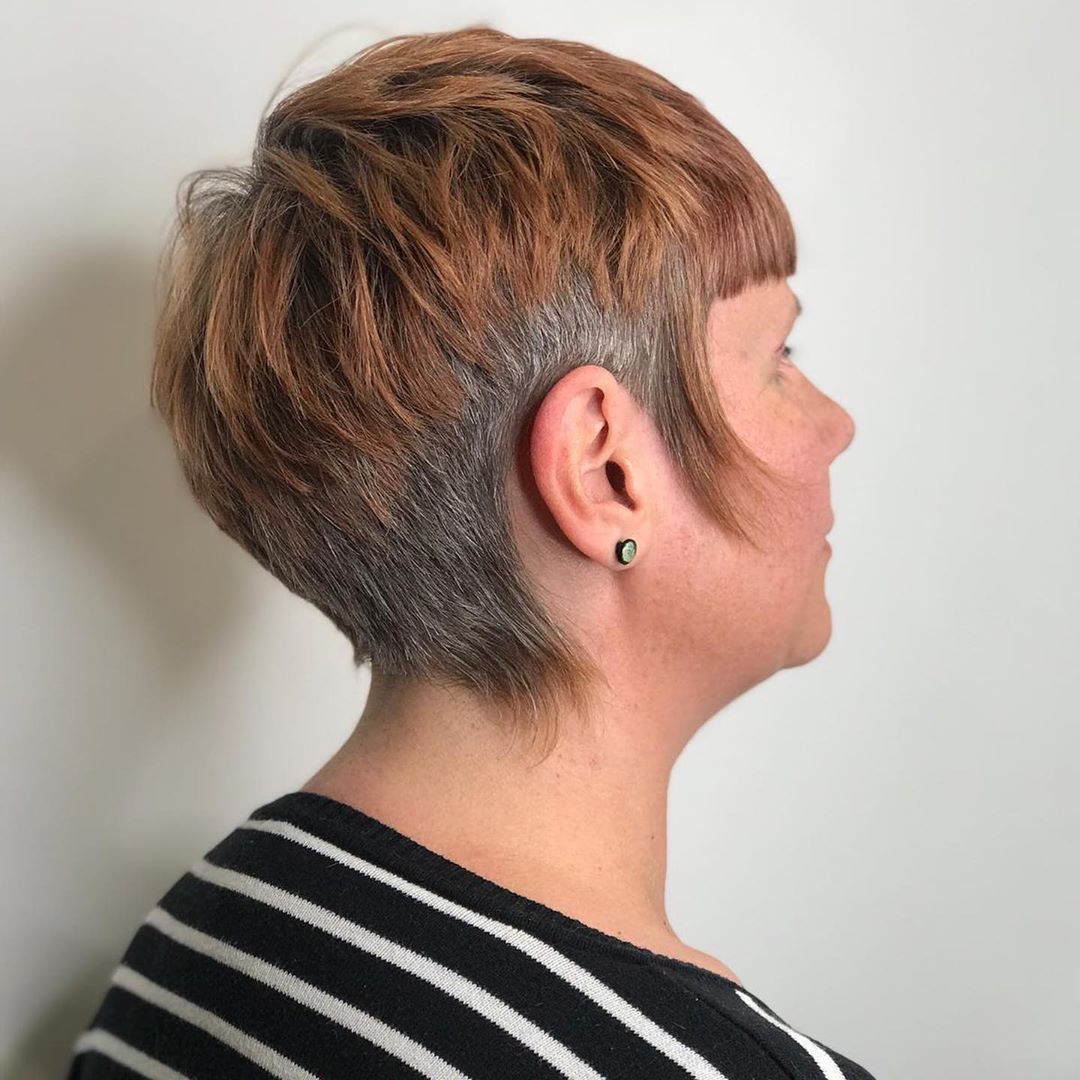 Natural Rounded Bob
This natural bob shows off a beautiful salt and pepper color with a great rounded style and sleek look.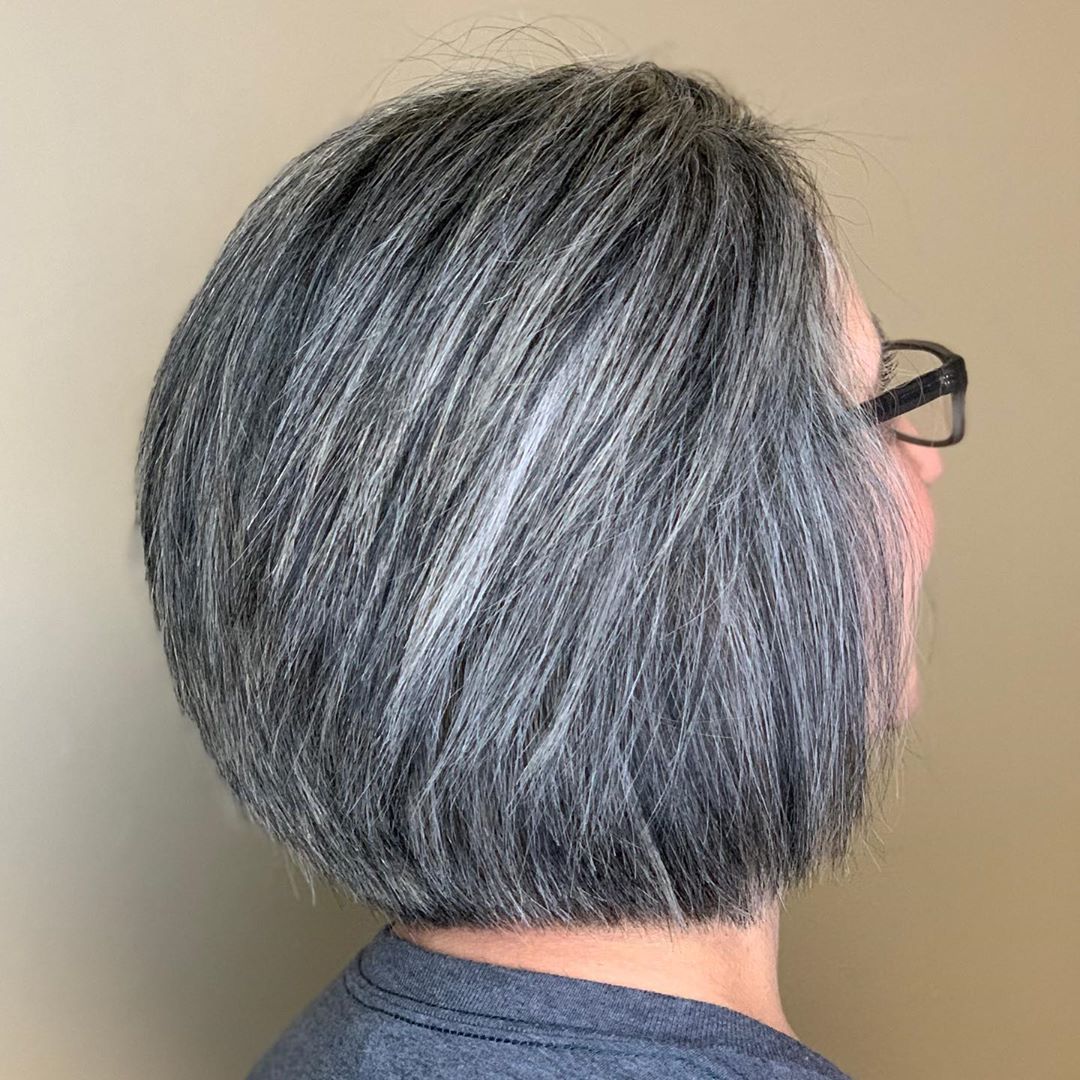 Auburn Depth
If you're not a fan of grey go for a gorgeous auburn color that will give your hair some depth.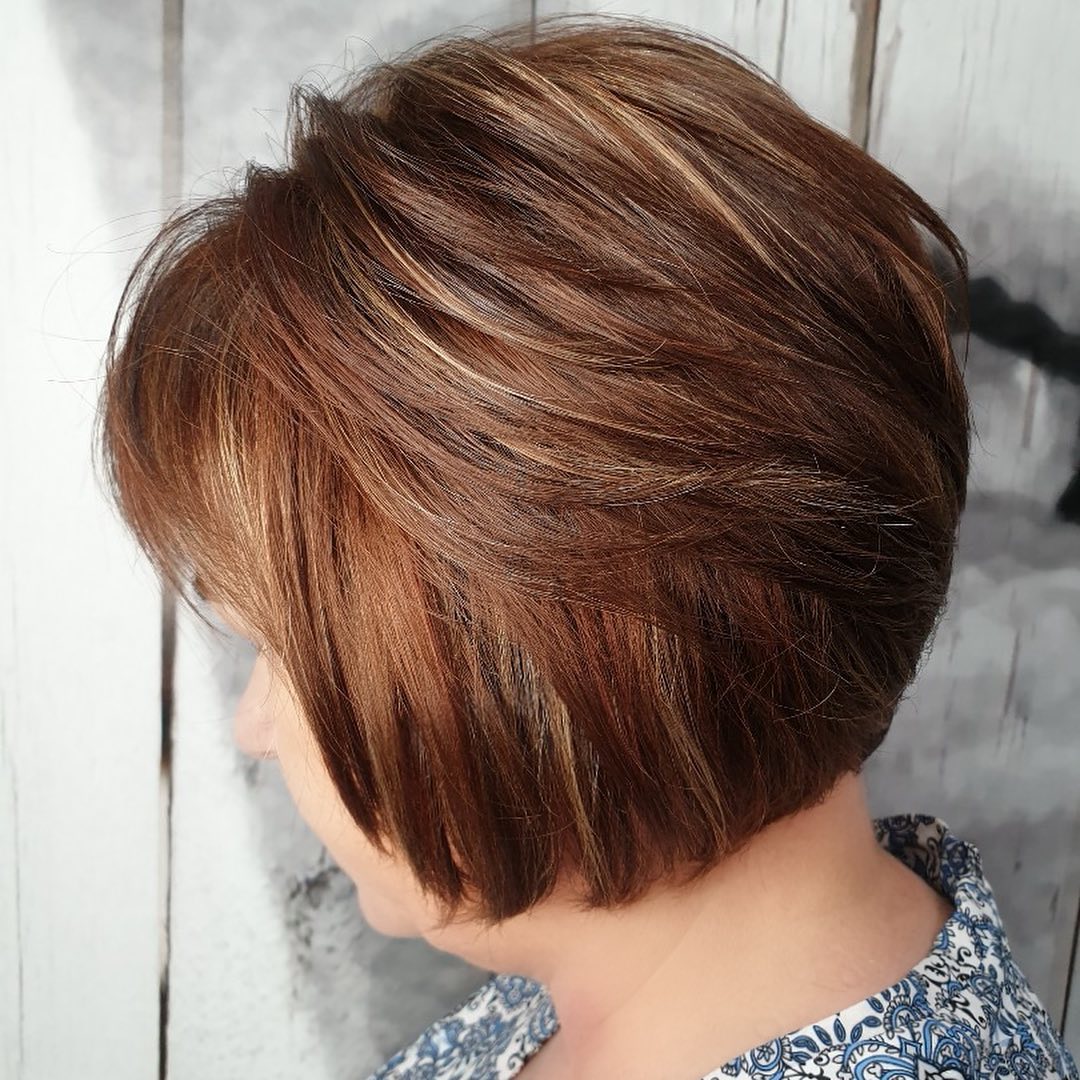 Layers
Add layers to your hair will give it a lot of texture and style. Add a few highlights if you're feeling spunky.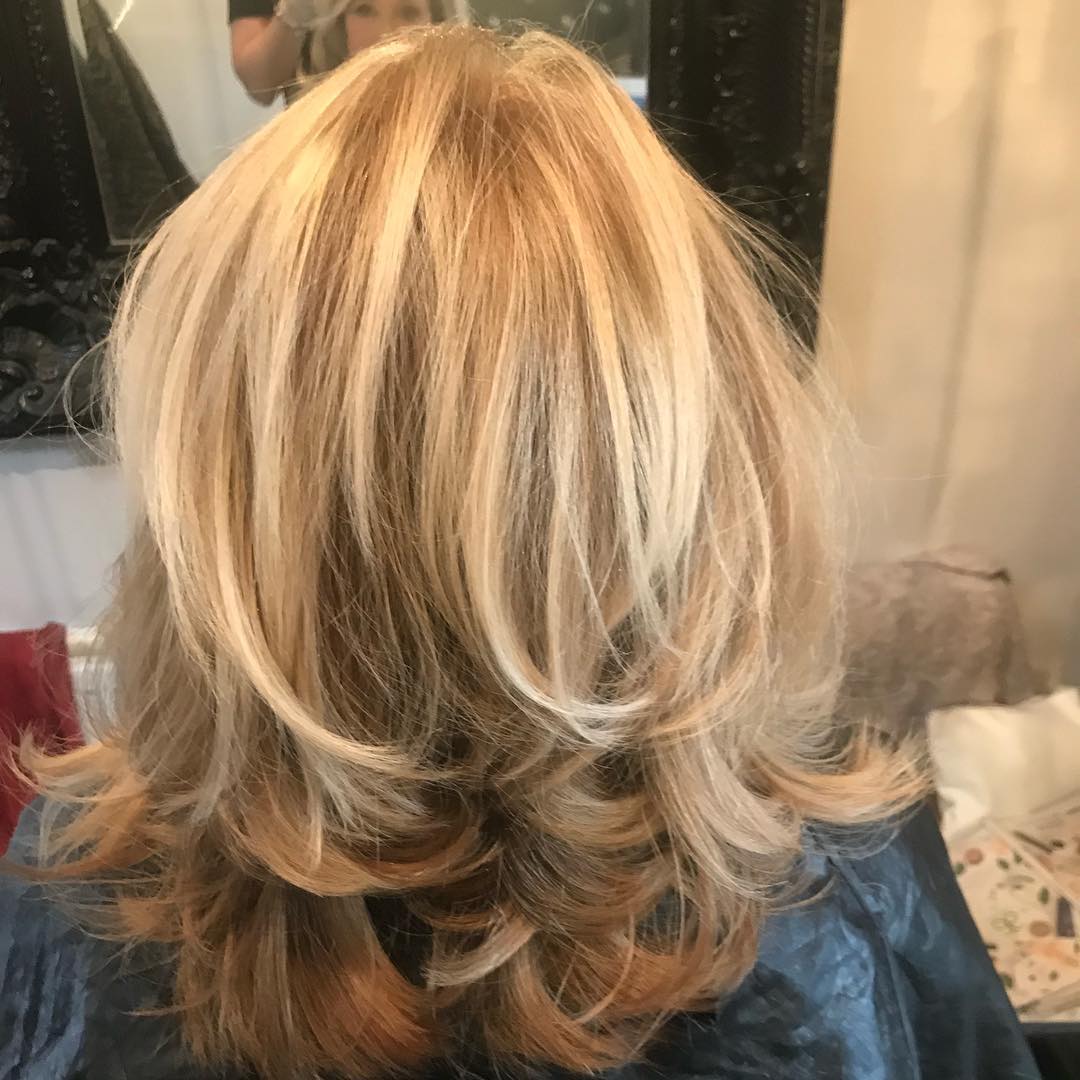 Low Maintenance Color
If you love color but don't like the time it takes to do it, choose a low maintenance option so you get the best of both worlds.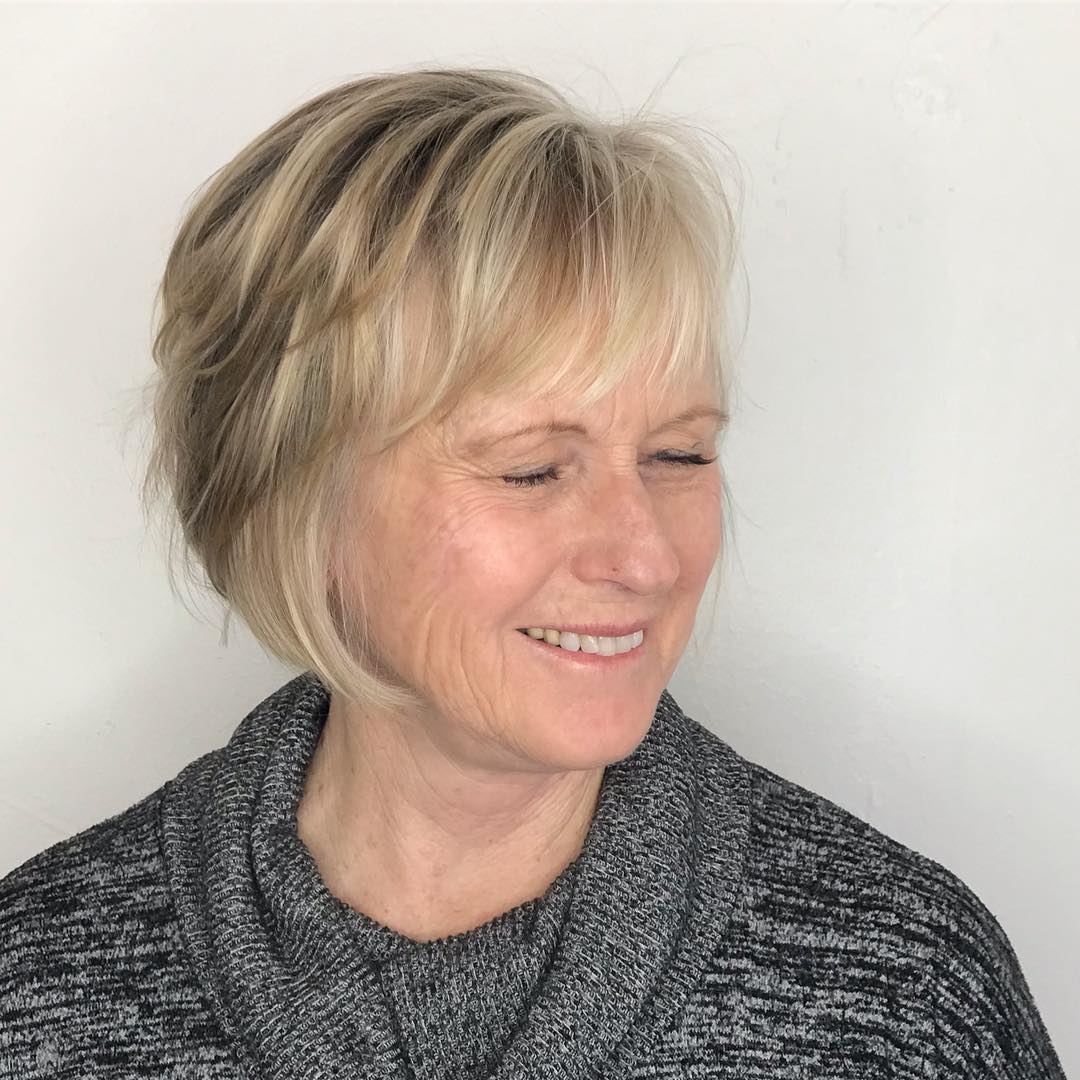 Platinum Blonde
Just because you're older doesn't mean you can have a brilliant color.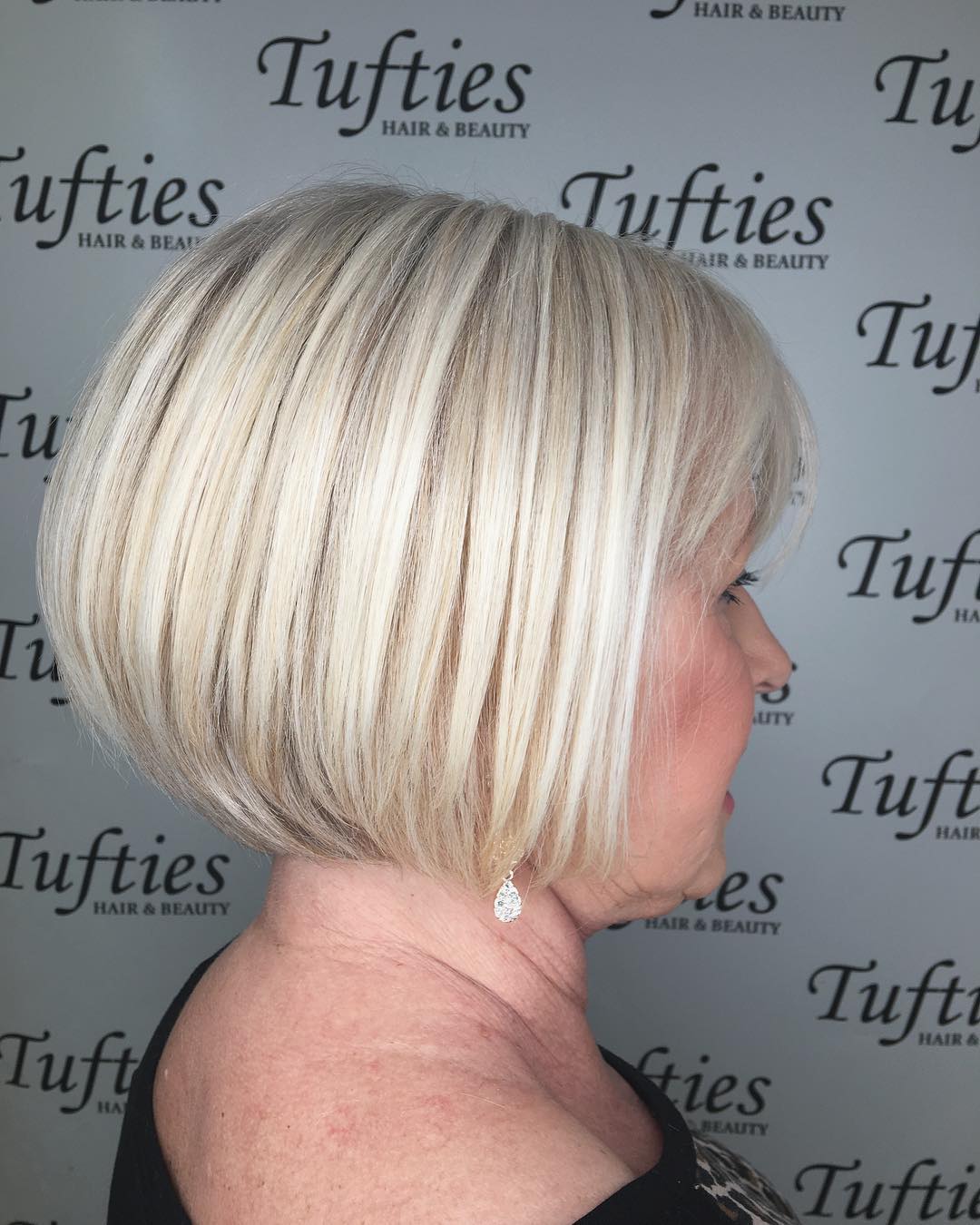 Voluminous Pixie
Keep your hair a little longer with this pixie and add a few layers. Work in some product to get a great lift.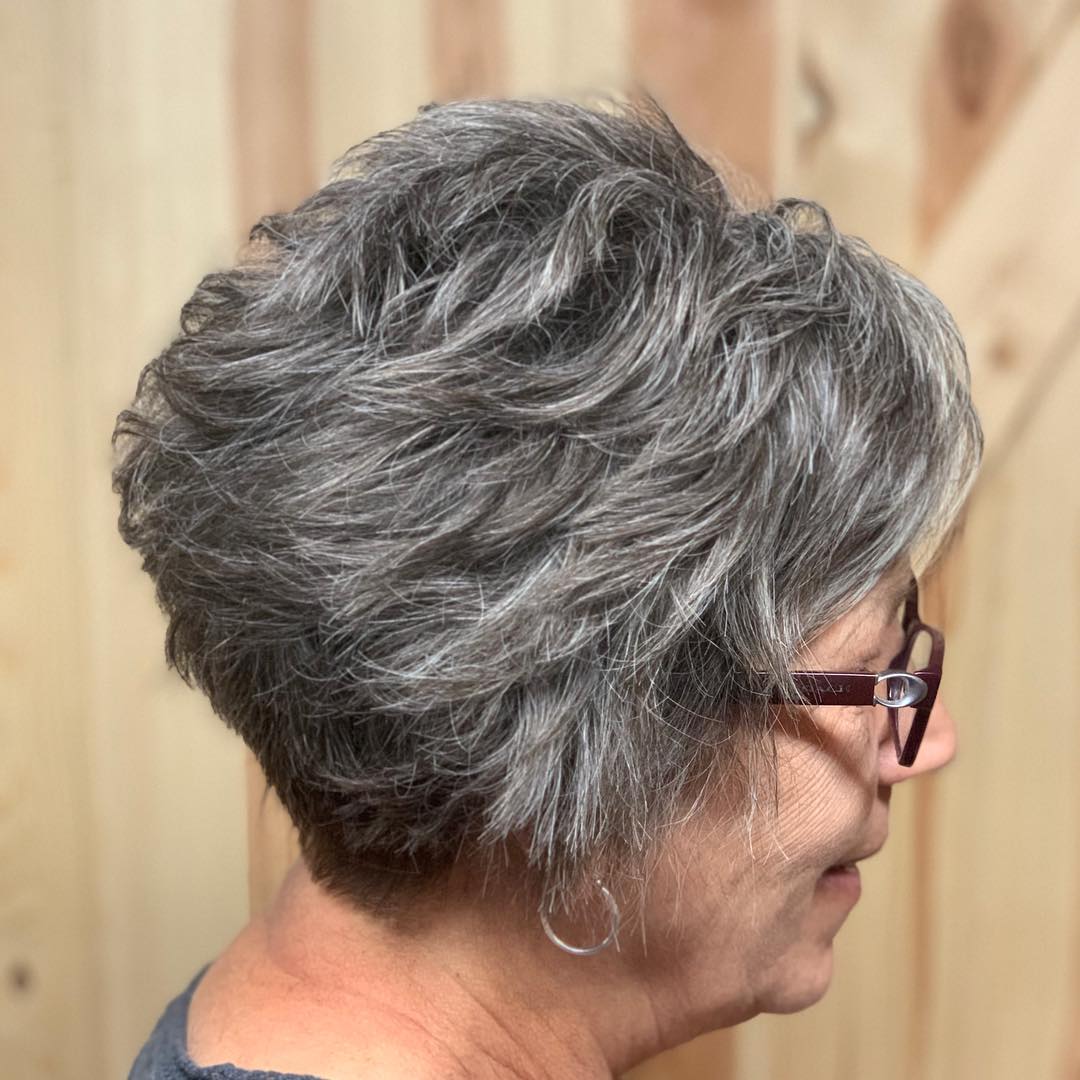 Boyish Pixie
A boyish pixie looks adorable and is easy to maintain. Add a little color on top to lightly head the gray if you want.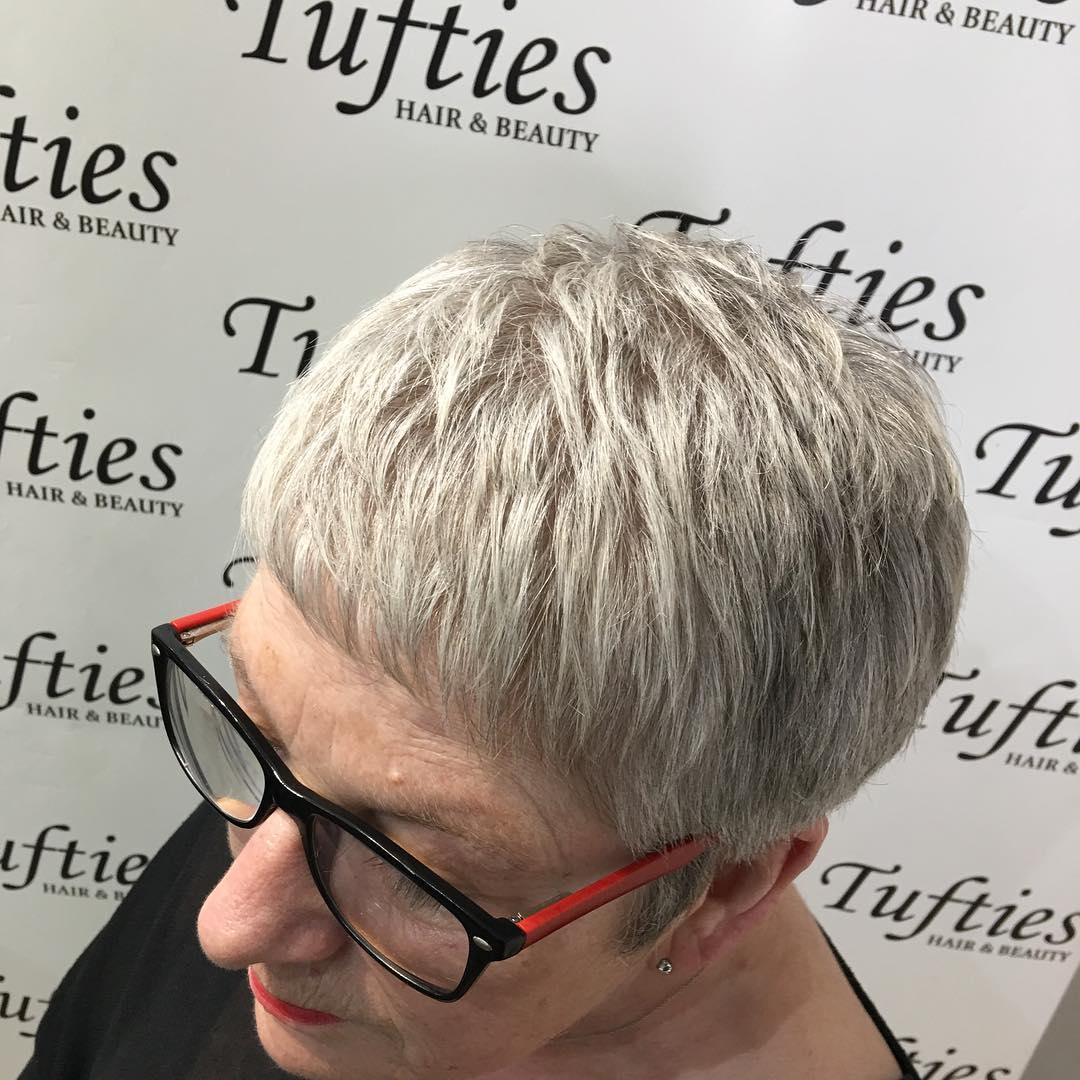 Spike Queen
With a little longer of hair on top you can give yourself some spikes and volume for a beautiful style.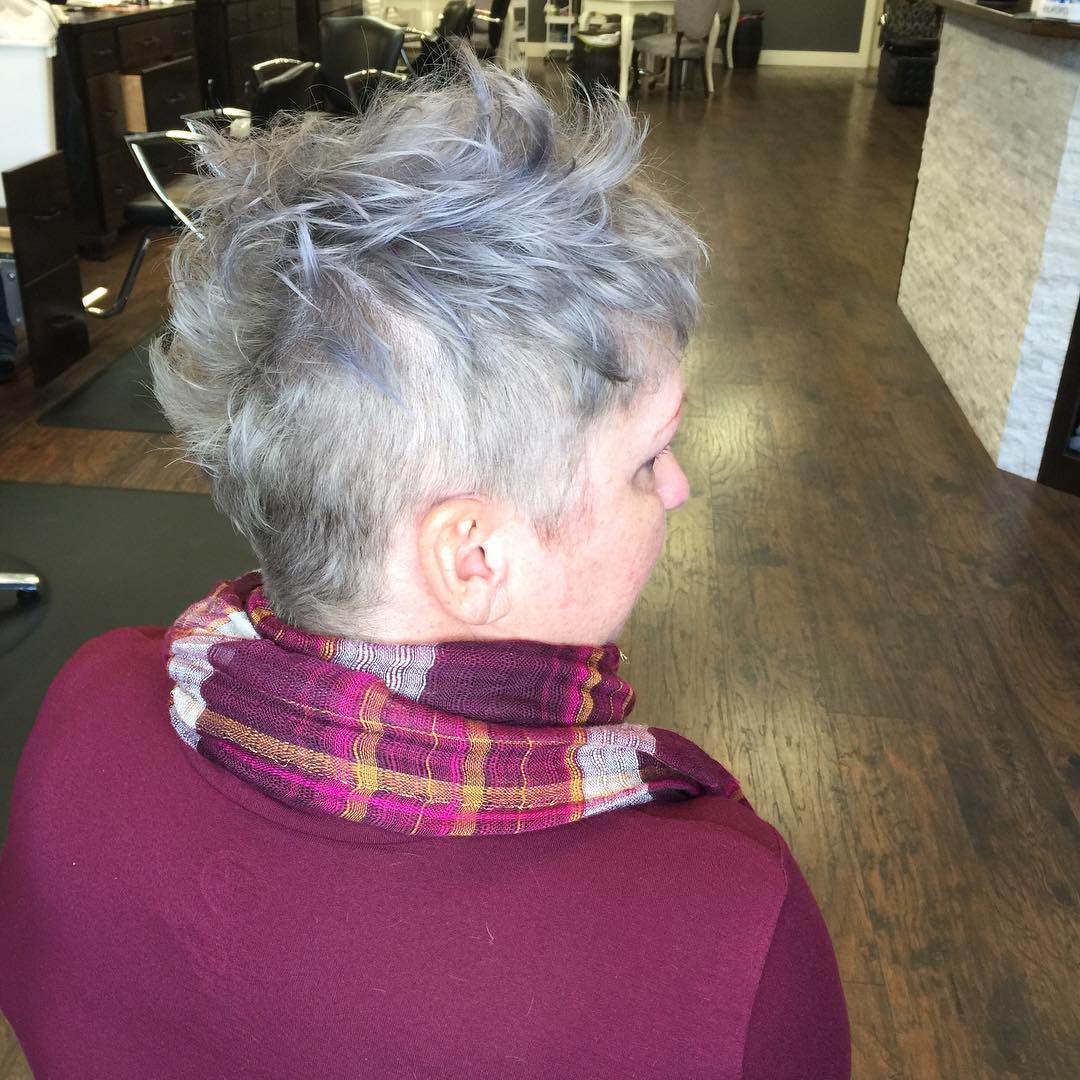 Bob Hair With Silver Highlights
You're going to enjoy this hairstyle for everyday wear and its color highlight combo.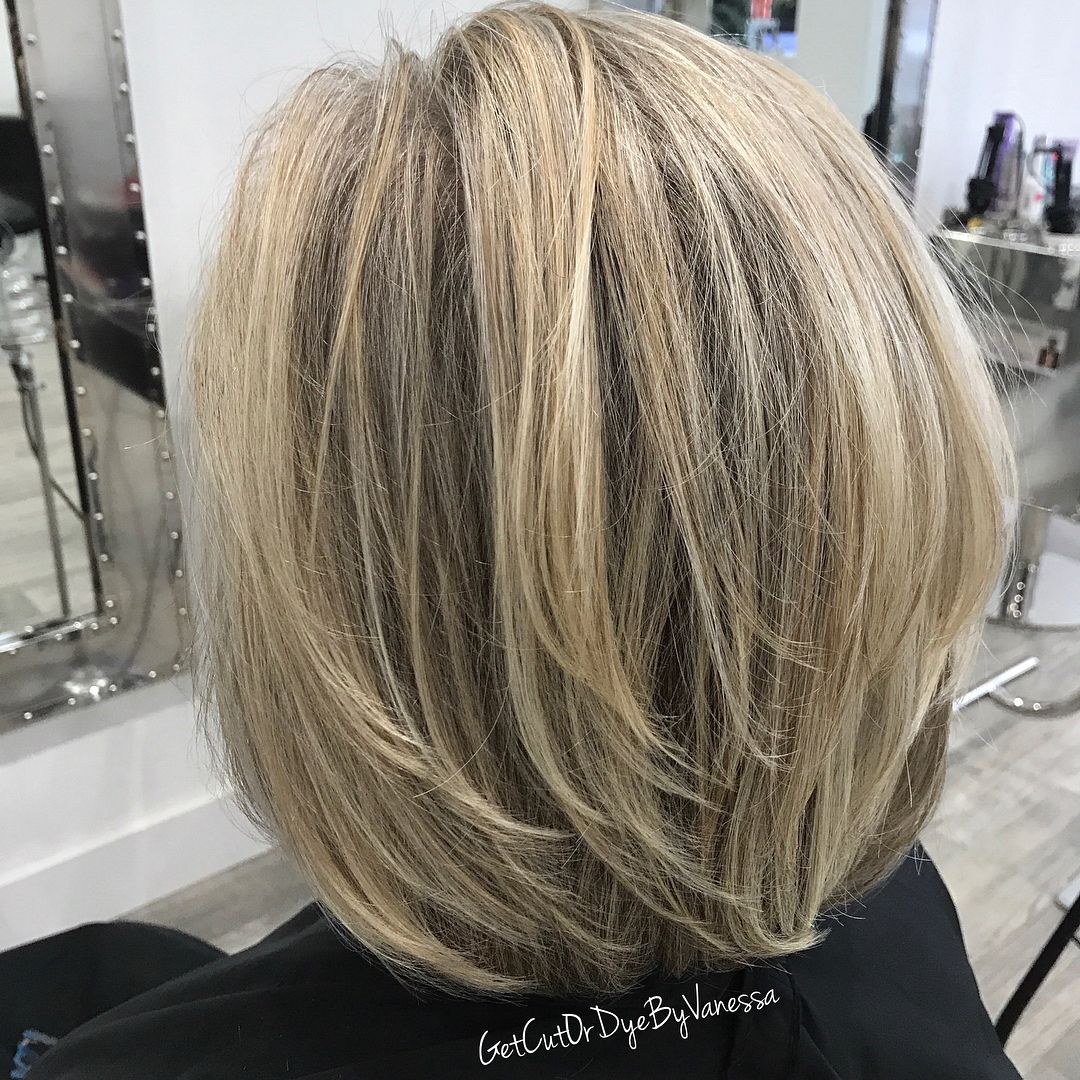 Light Purple Bob
Switch up your look and color combo with this unique and trendy solution.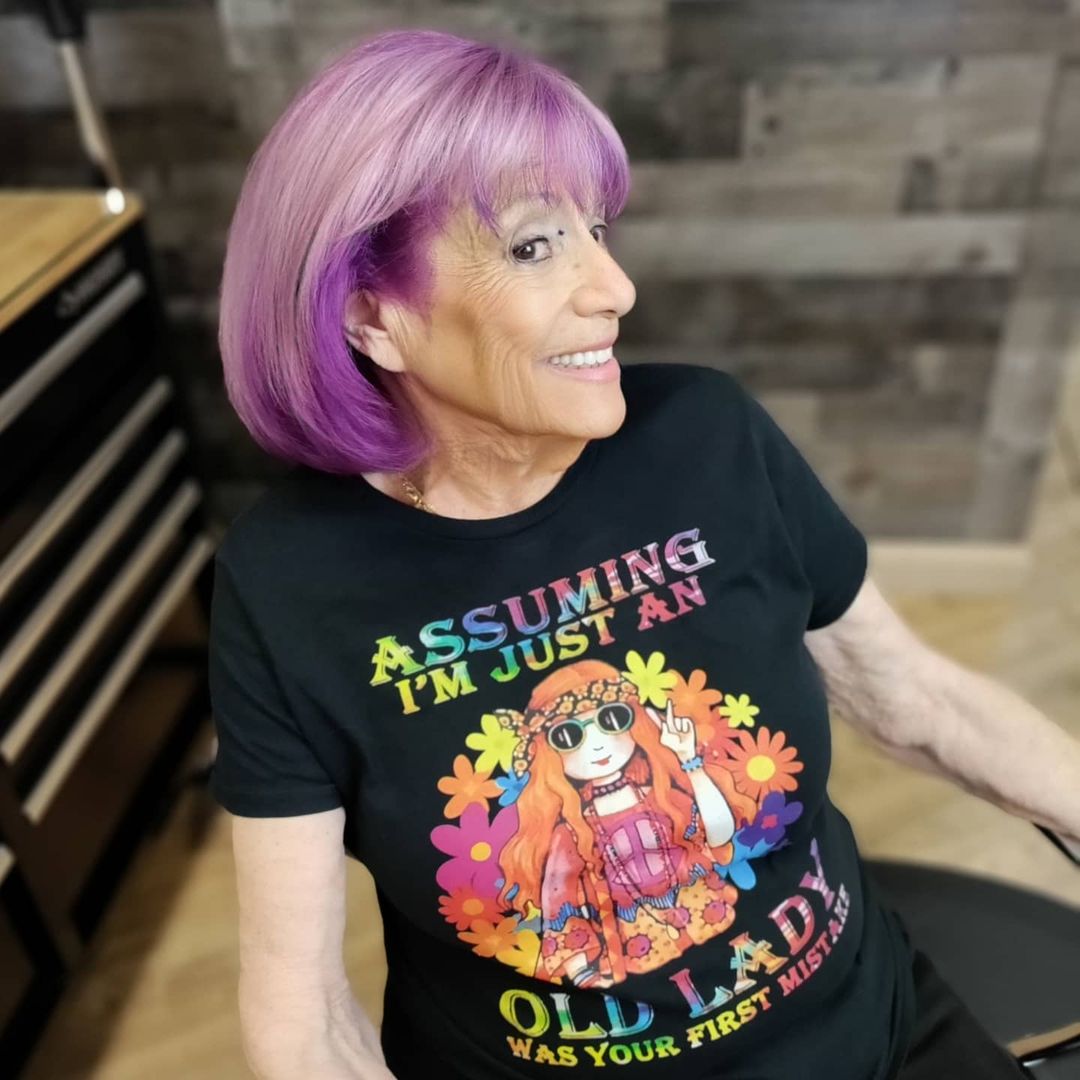 Messy Updo Short Grey Hair
If you are into low-maintenance looks try giving this beauty a go.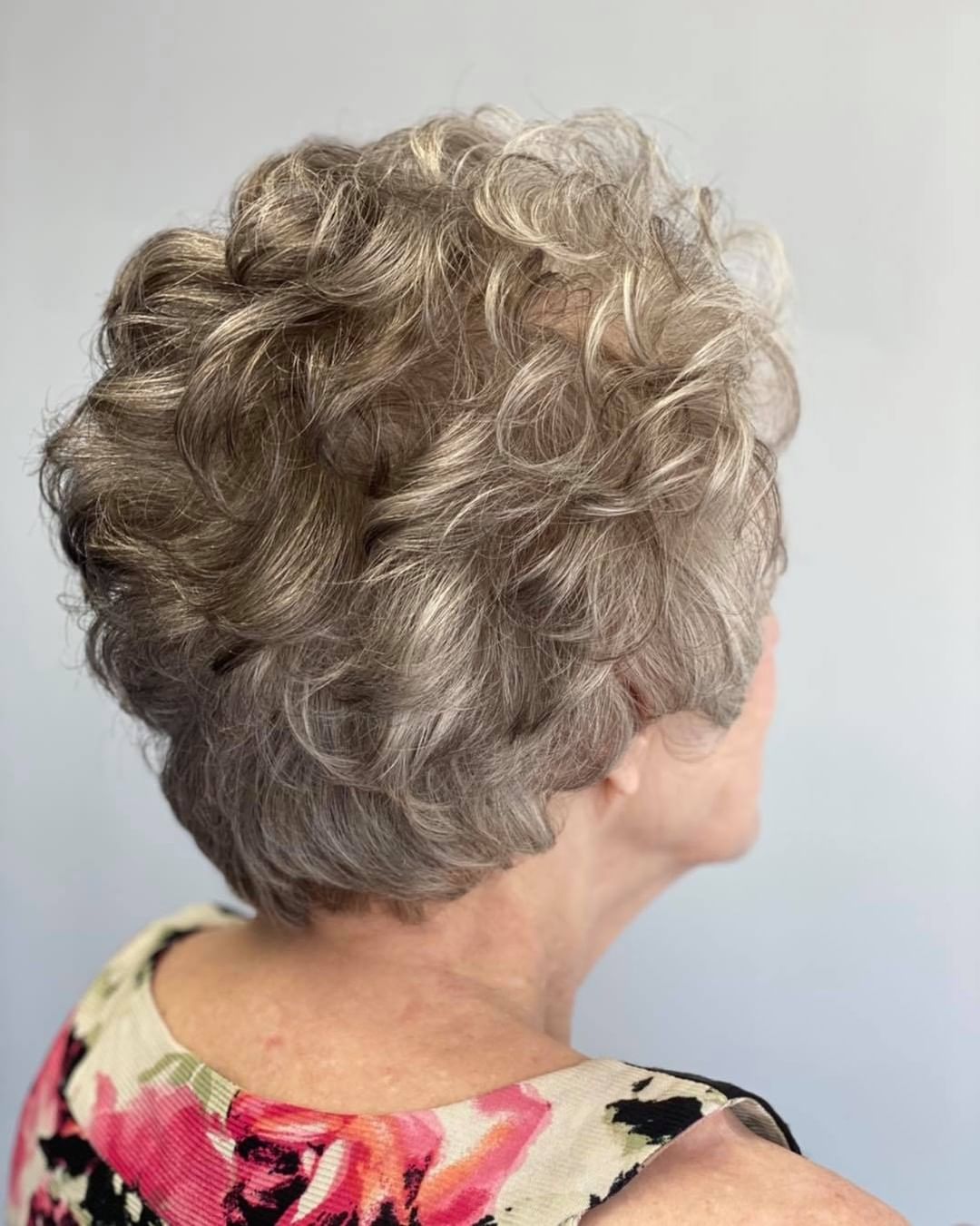 Modern Light Pink Wavy Look
A color such as this one will make you look and feel so much younger!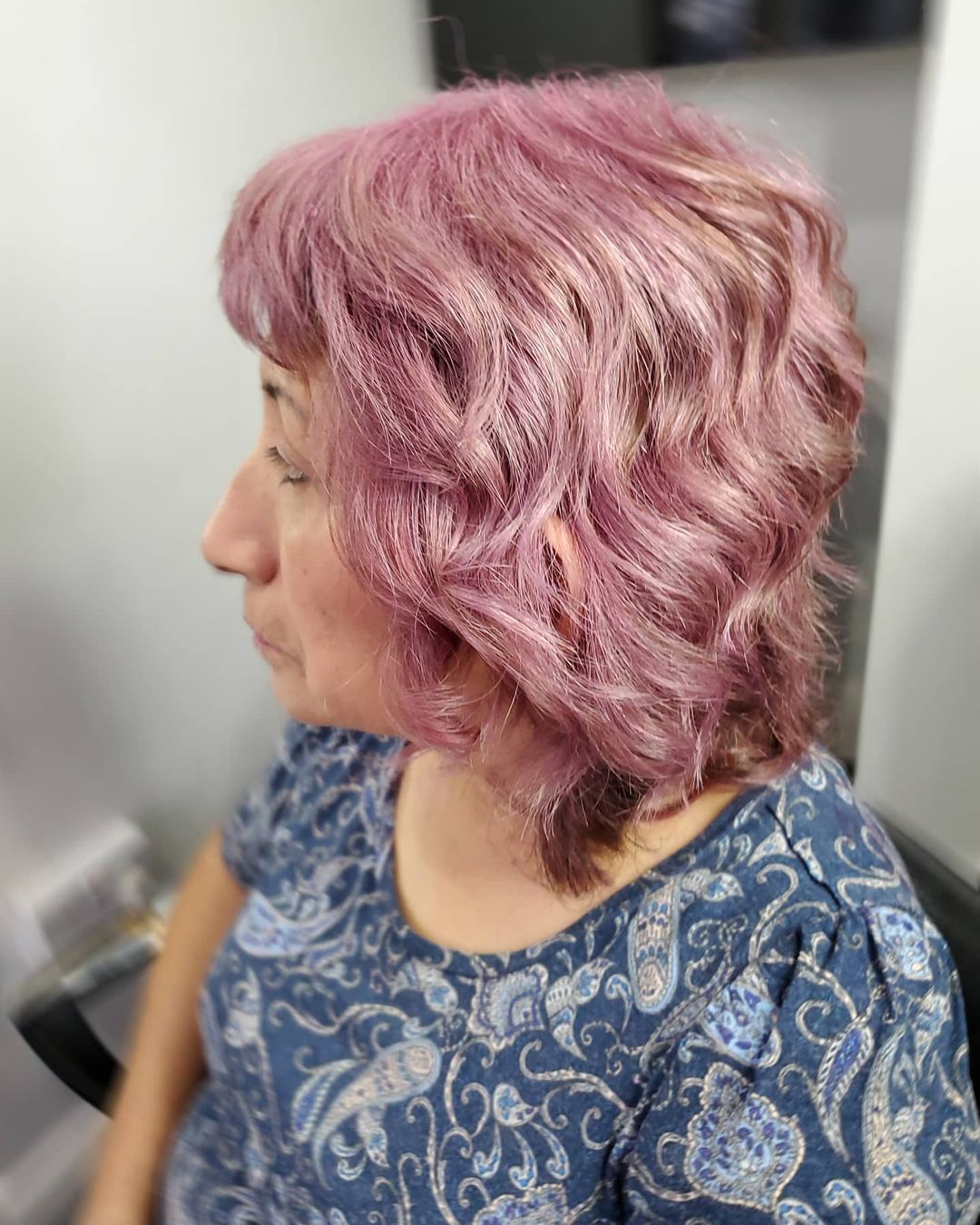 Light Grey Bob Straight Hair
Show your bob with this straight yet natural greyish outcome.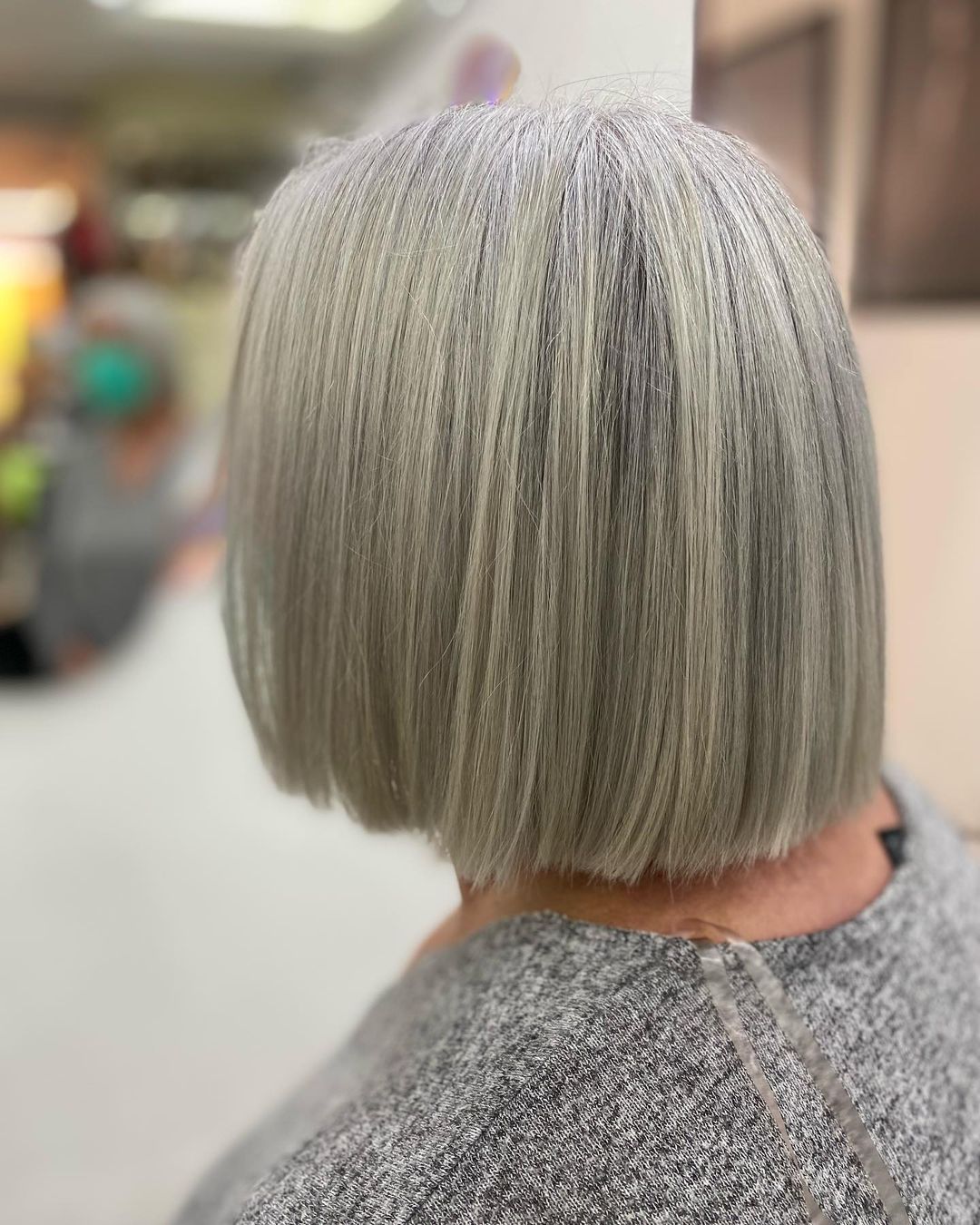 Violet Hairdo Wavy Look
Trust your hairstylist fully before you commit to this look.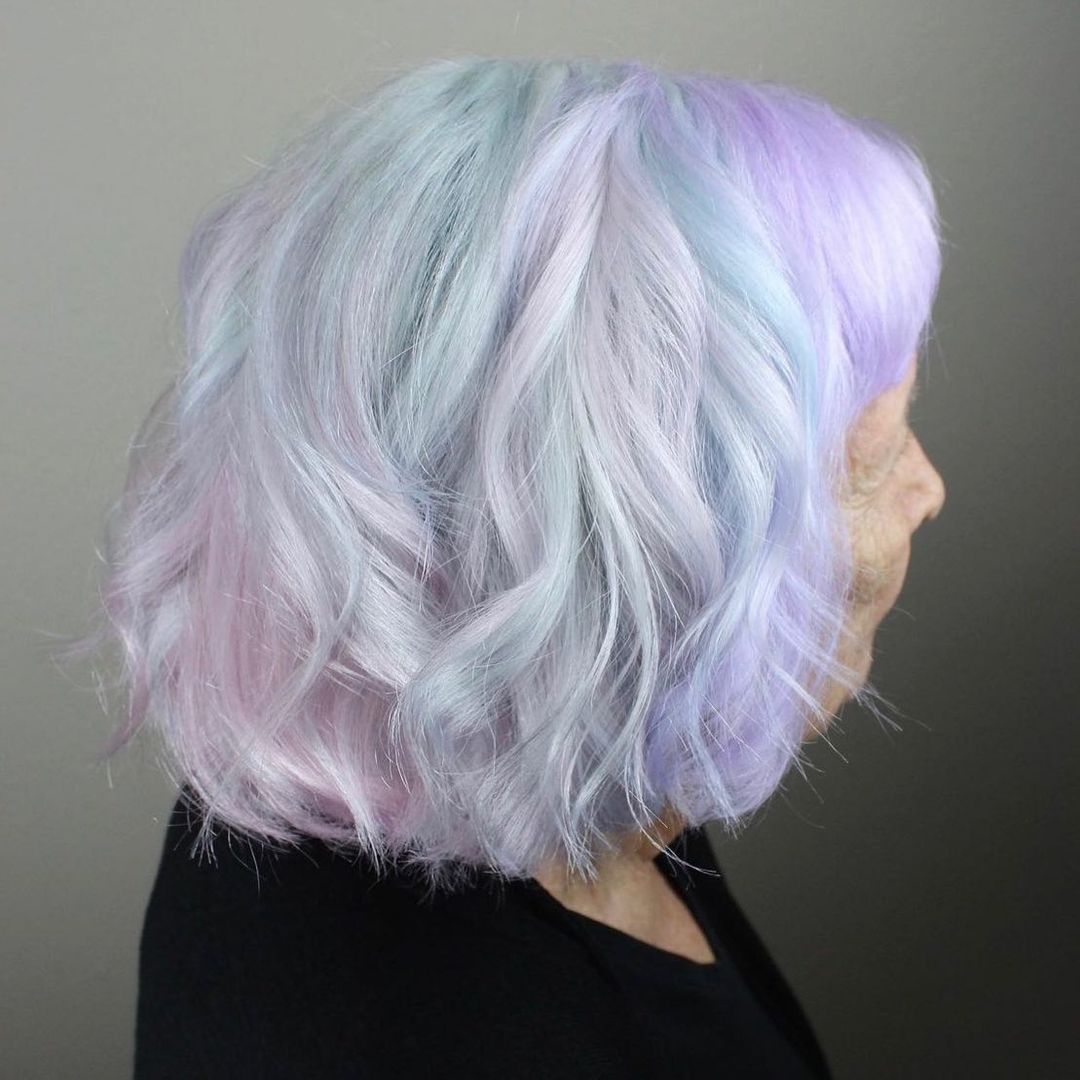 Light Brown Hair Chic Bob
This bob cut will look amazing for office wear and it will suit most age groups.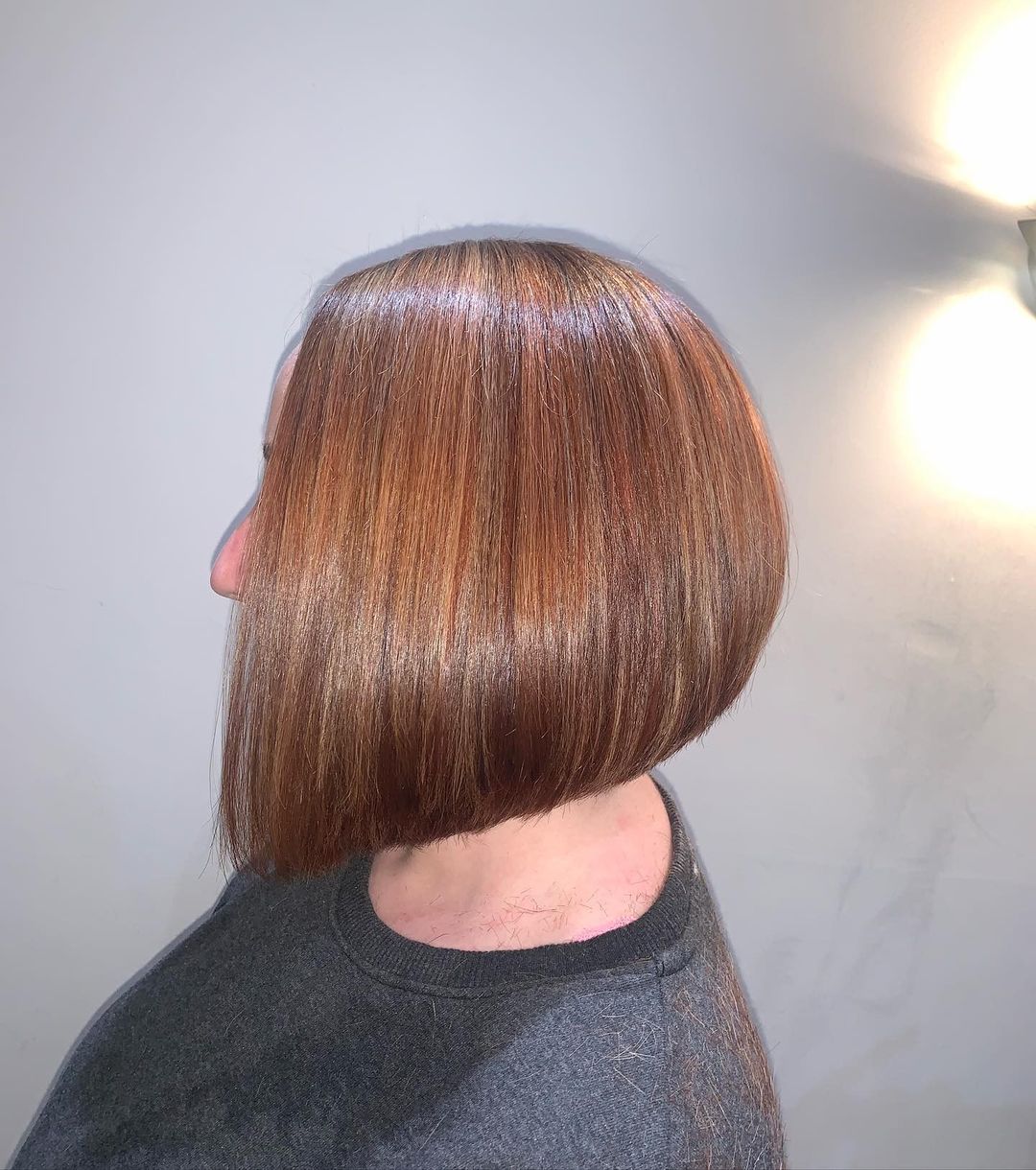 Grey Updo Pixie
Show off your modern and fierce side with this light grey pixie.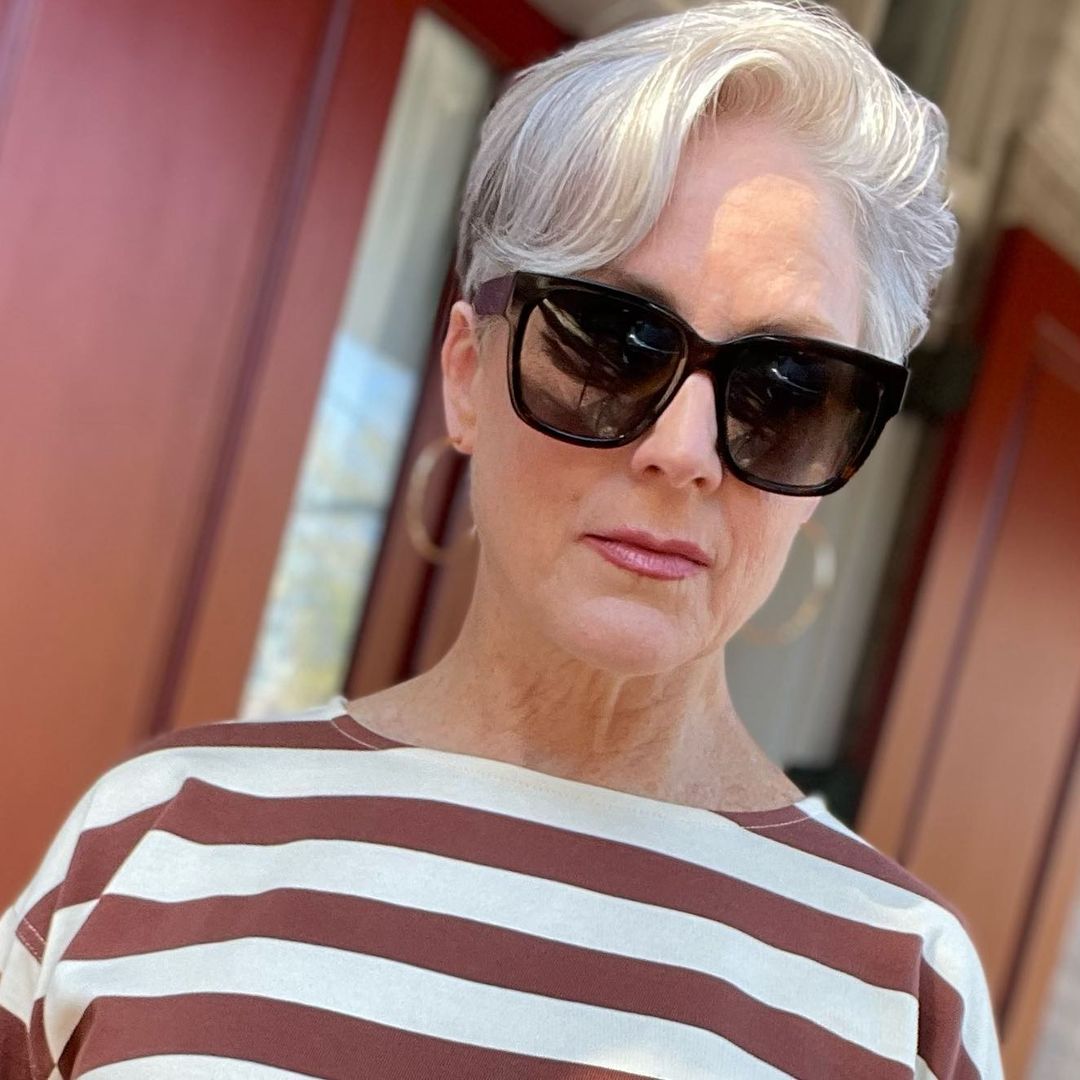 Maroon Updo Hair
The shorter maroon hairstyle will look amazing on any age group. Cut it every month to maintain it.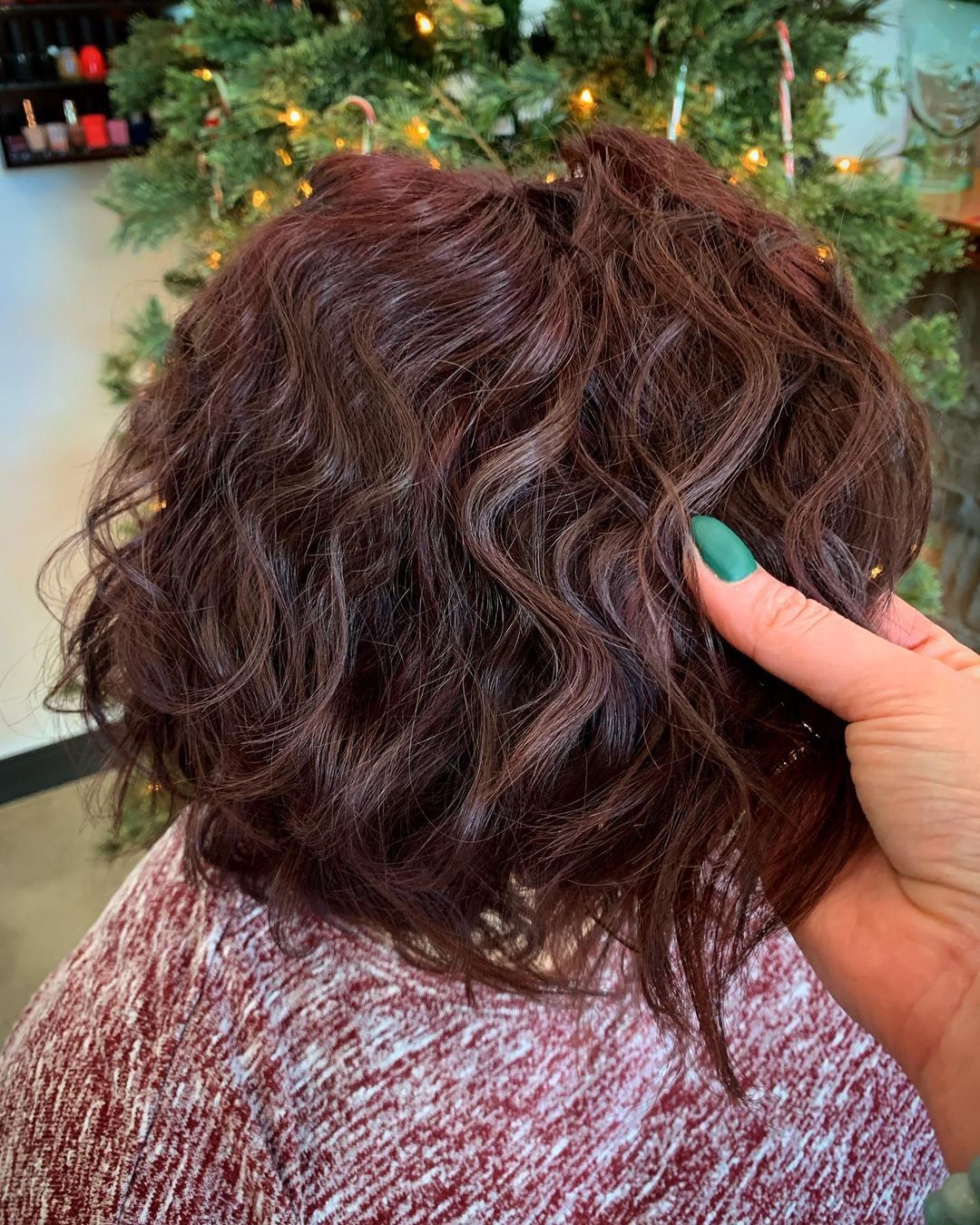 Grey & Purple Pixie Duo
If you want to look trendy and cool this color combo will interest you.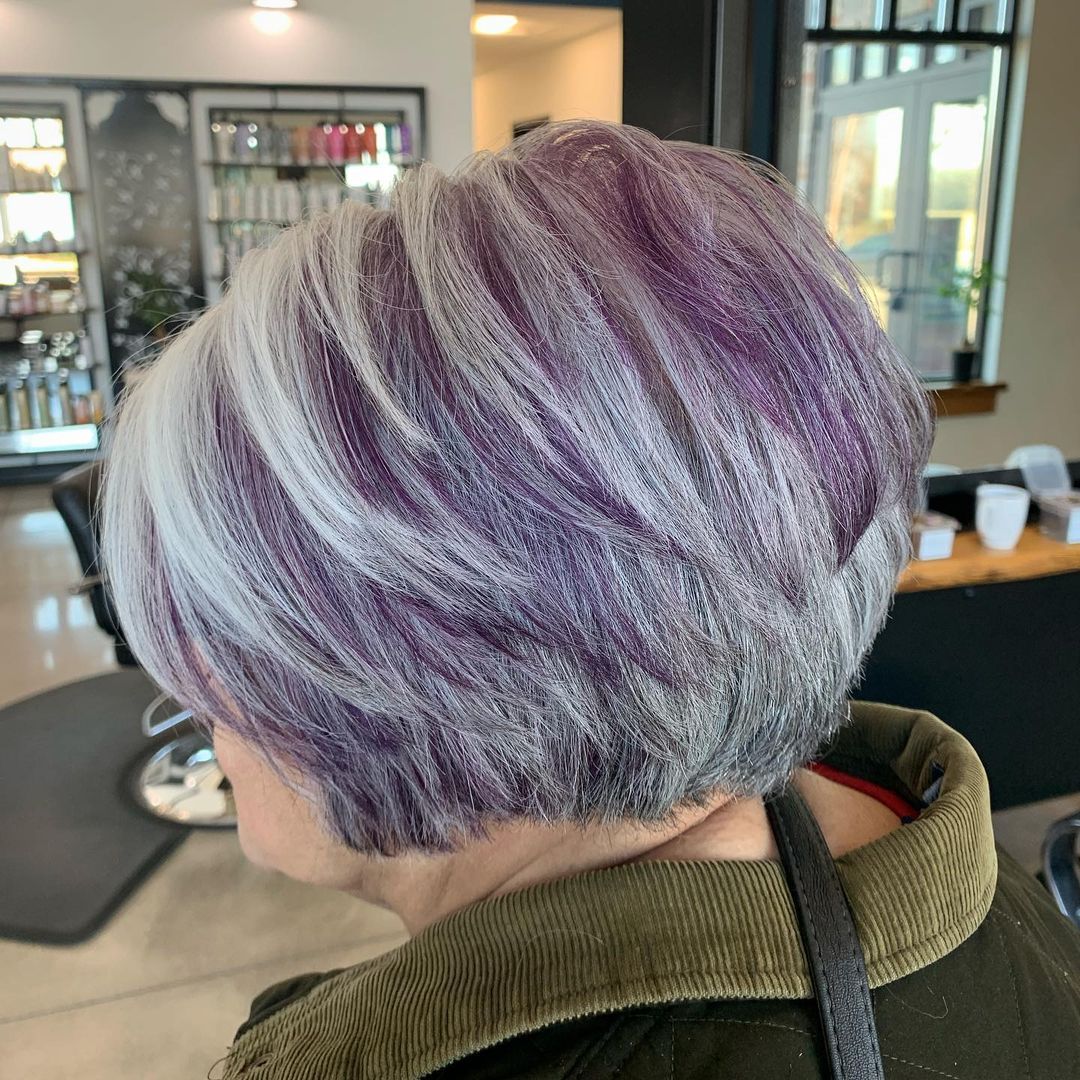 Grey Updo With Highlights
Decorate your natural grey hair with a ton of different silver highlights.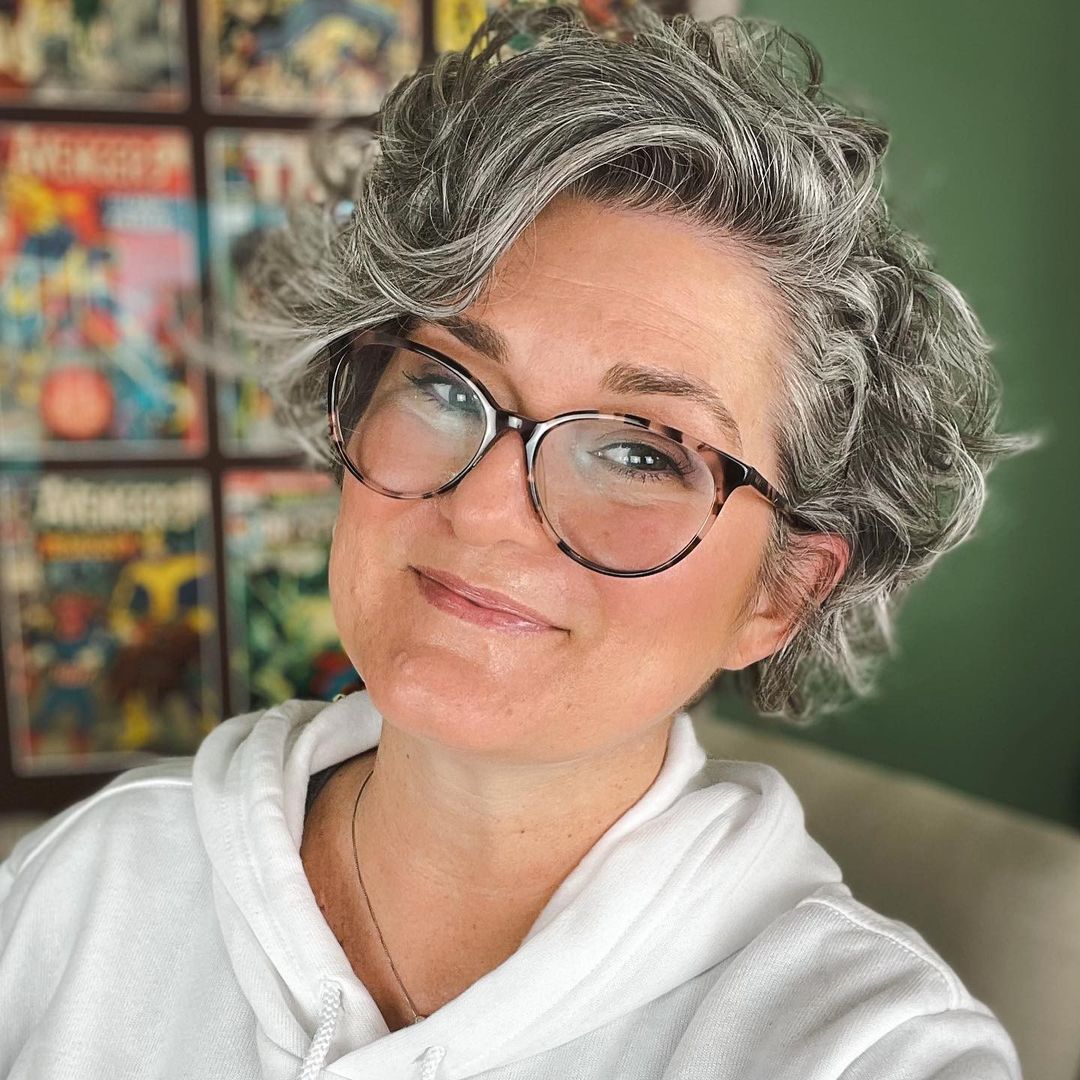 Casual Blonde Bob
You can wear this simple blonde with full confidence. Get your highlights done every 4-5 weeks to maintain it.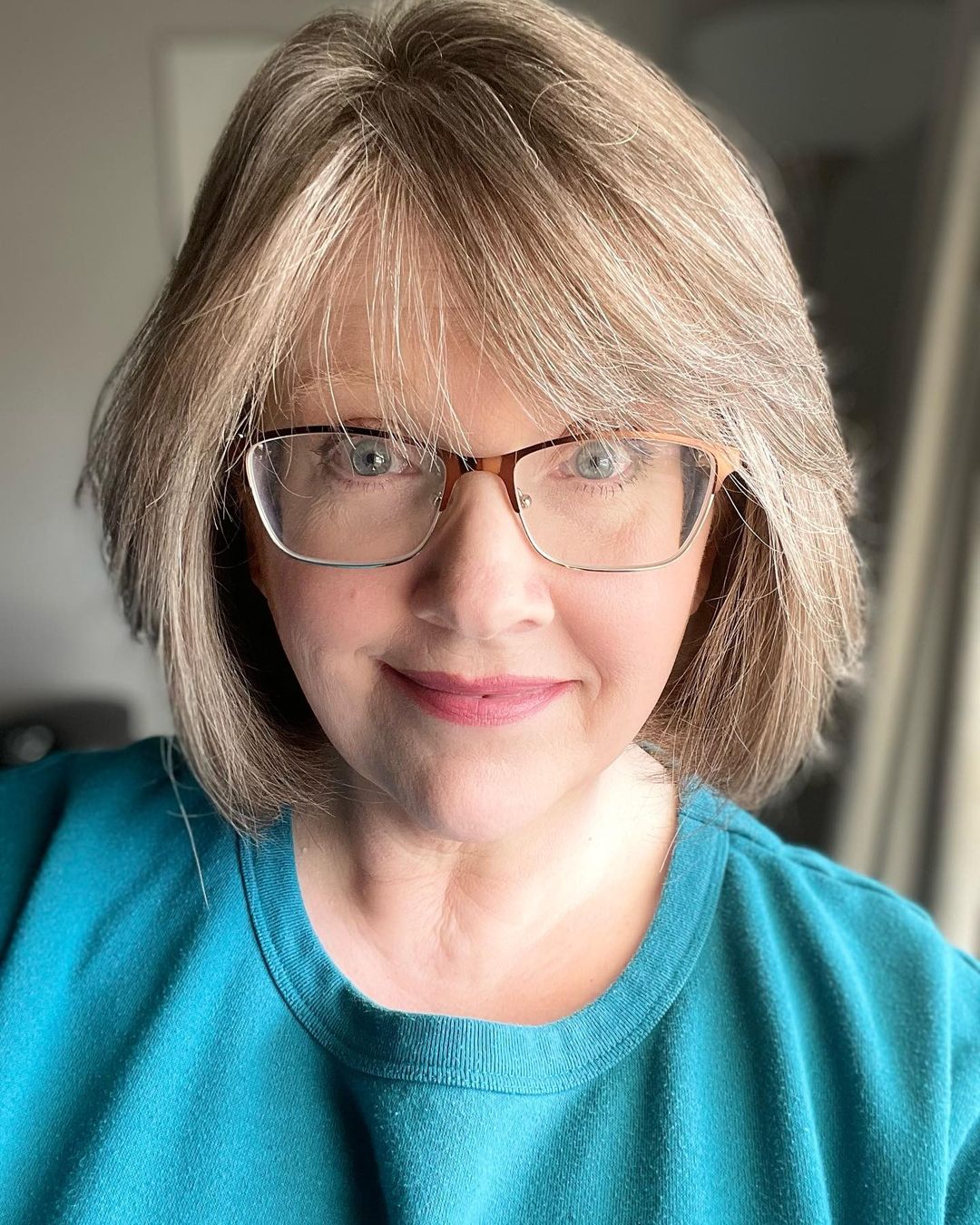 Silver Updo Messy Pixie
Comb your hair on the side and add a bit of wax to prolong its wear time.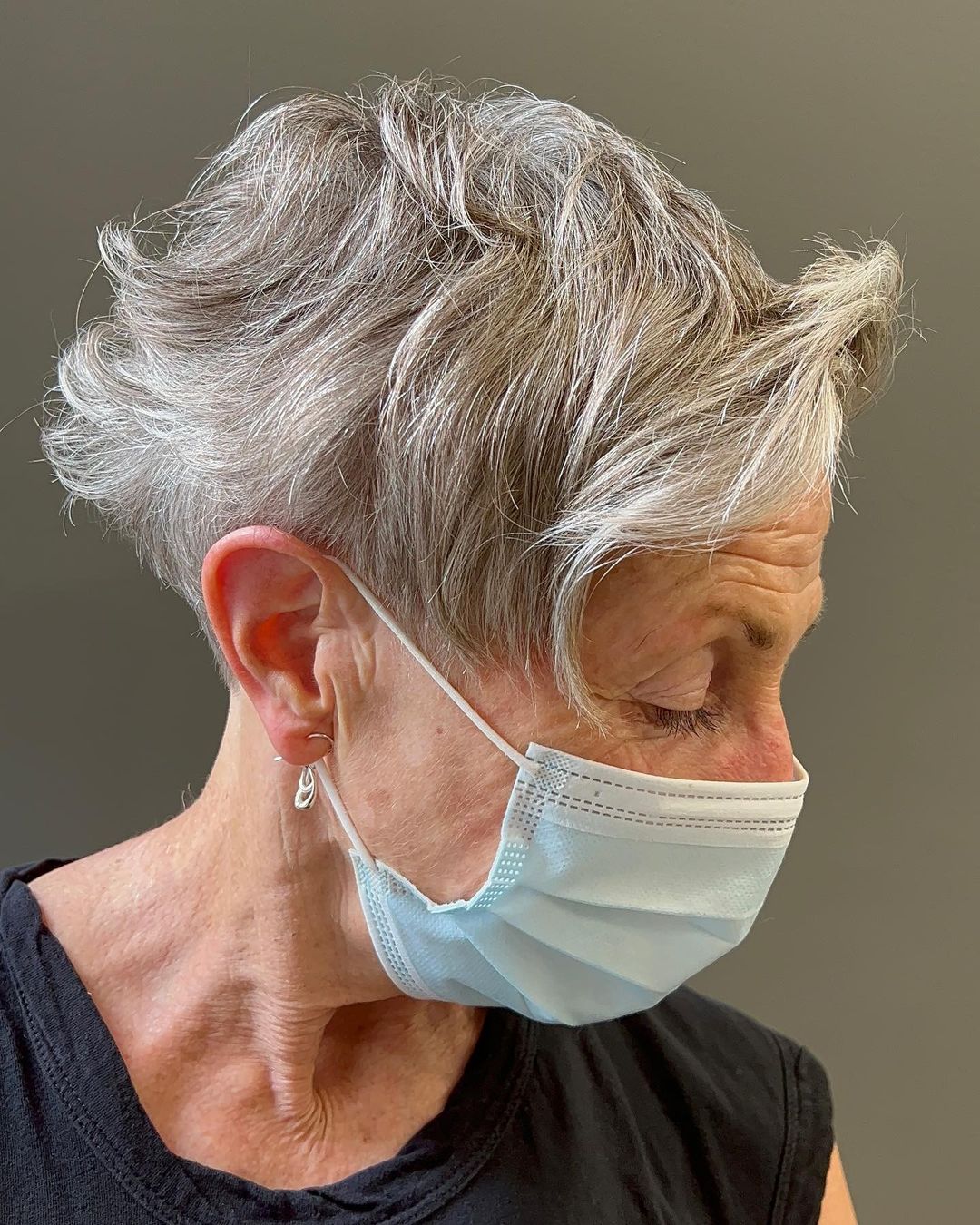 Half Colored Split Look
Try out this look and its dual combo if you enjoy split looks and fun colors.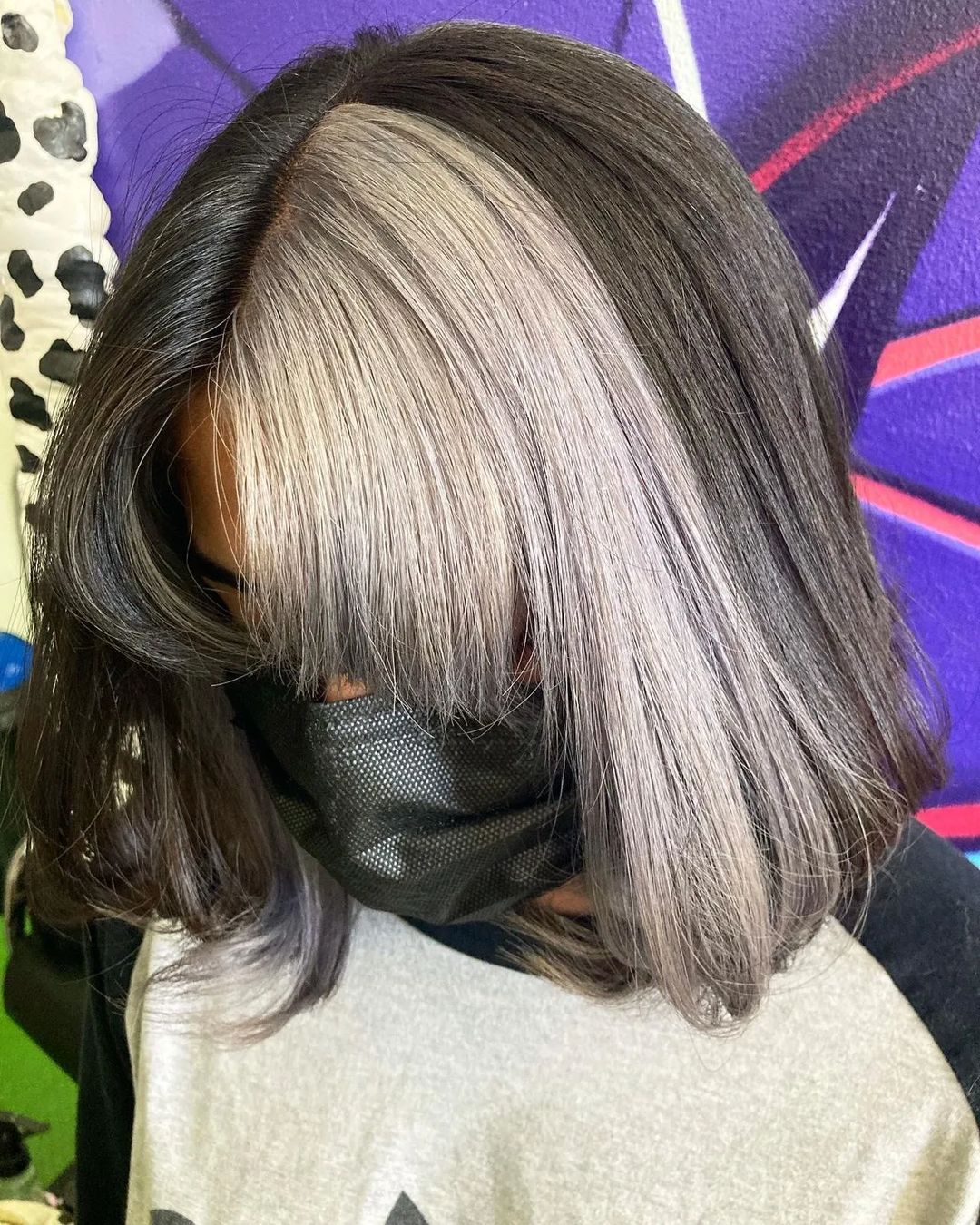 Modern & Classy Swept Look
Put your hair swept on the sides and in the back to give it more volume.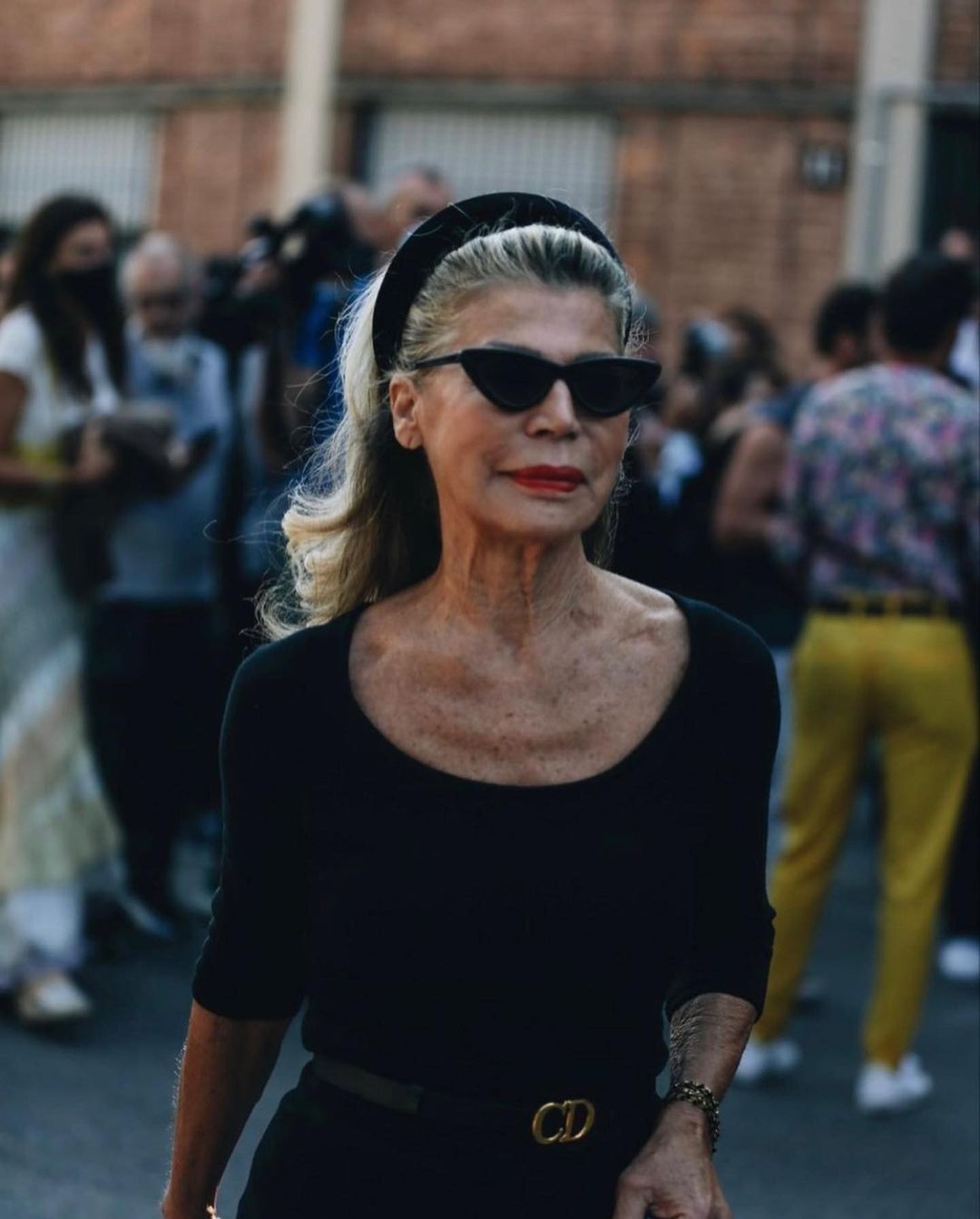 Long Grey Voluminous Look
Show off this look for your formal events and know that you will be glowing!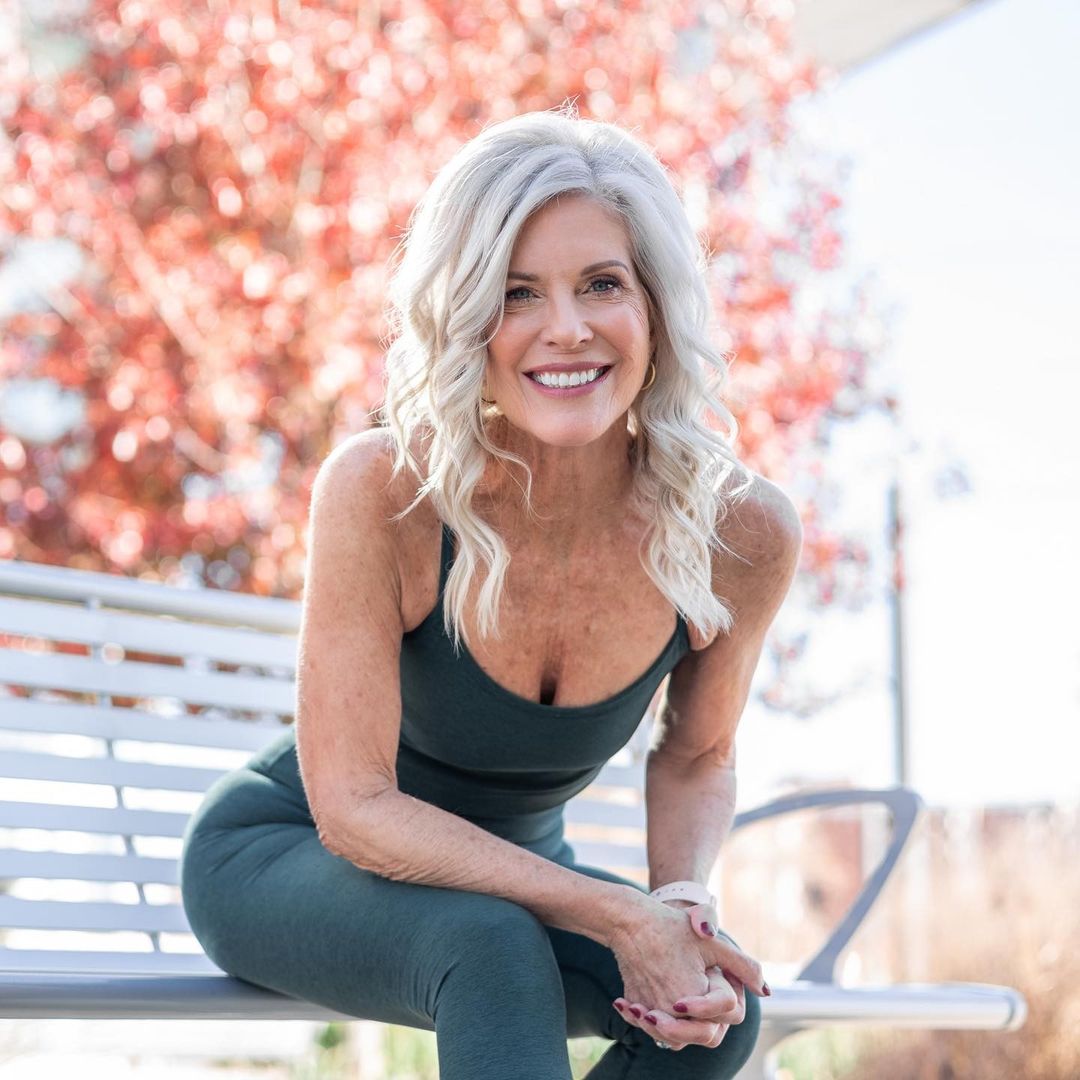 Brown Wavy Look With Highlights
Show off this beauty and know that it is a common look for the Spring.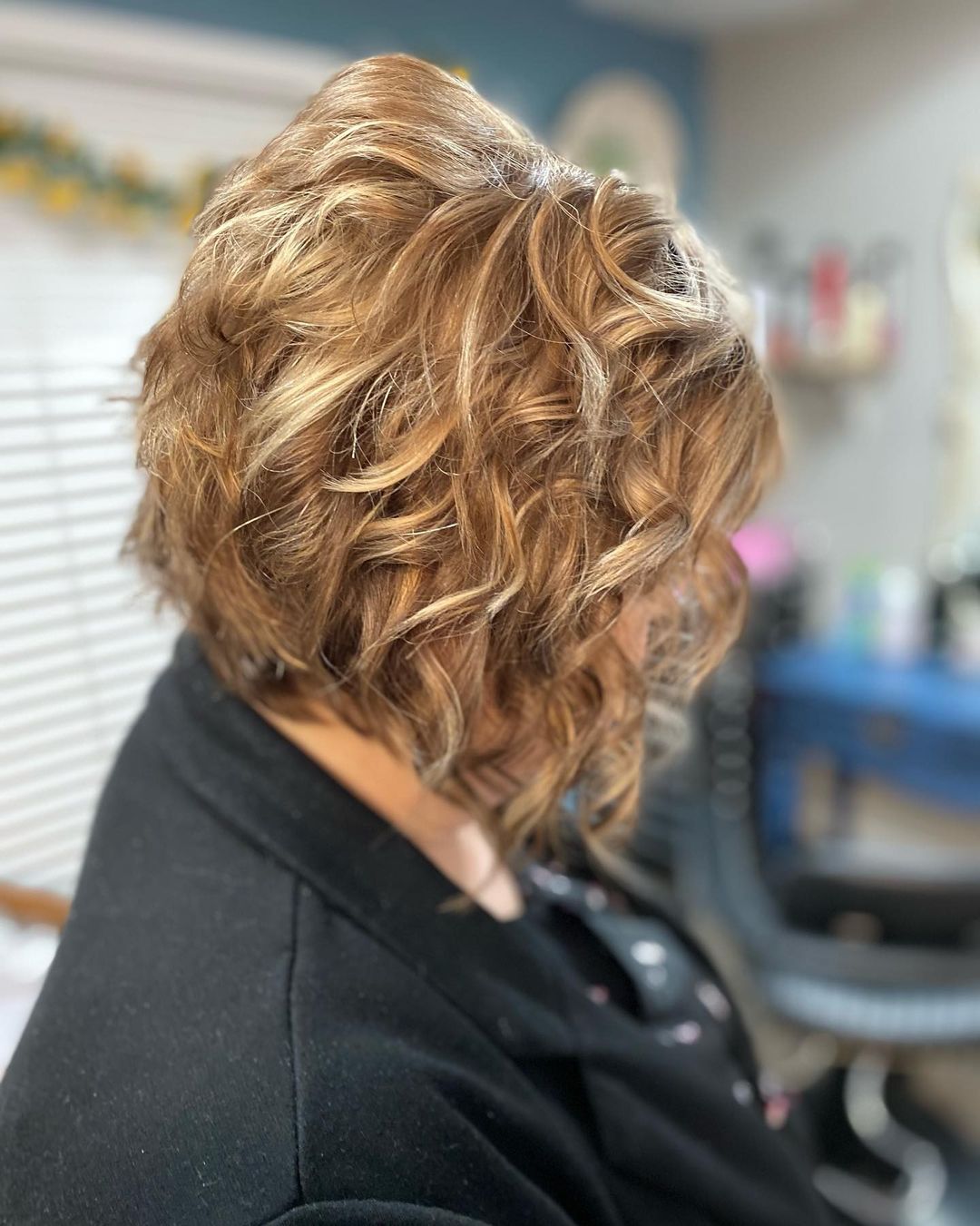 Maroon Red Pixie
Just because you cut your hair into a pixie doesn't mean it has to be boring. Have your pixie cut a little longer with a lot of layers. Add some sass to your look by dying your hair a deep maroon color and adding some side bangs. Style it with some cream and give yourself a lot of volume in both the front and the back.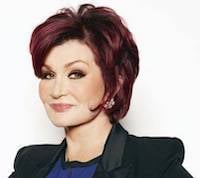 Shoulder Length Natural Hair
Just because your hair is graying doesn't mean you have to immediately run off to get it colored. Embrace your natural color and cut your hair to your shoulders. Keep your hair styled back and out of your hair and wear it straight for an easy, laid back look that seems effortless.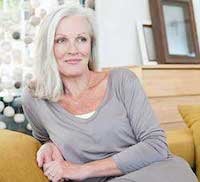 The Stylish Bob
Bobs look great on just about anyone and you can easily wear this bob. Cut your hair right to your beck and wear it in a dramatic dark color, like a dark brown. Add a lot of layers to get a messy feel and add in some small side swept bangs for an added touch. Apply some styling cream and wear your hair straight to complete the look.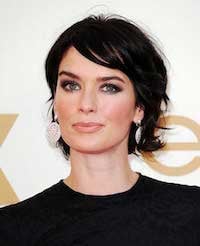 Rounded Bob with Bangs
Having a bob really makes the mornings a little easier and this bob is perfect for the busy woman. Have your bob cut some it is rounded towards the back, you don't want a lot of layers with this one. Add in some small, wispy bangs and wear your hair in a center part. To complete the look you can add in a few highlights but you don't have to.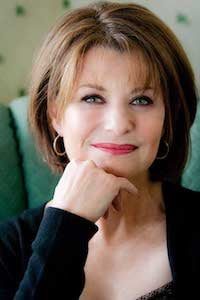 The Textured Bob
Go a little wild with this bob, no one will judge you. Cut your hair short into a bob style and add a lot of layers so you can get a lot of definition. Add bangs and some chunky highlights then when you go to style it uses some styling products to make the back of your hair a little spiky and messy. Sweep your bangs off to the side and add some volume on top to make his look really hit home.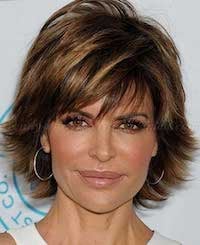 The Shaved Pixie
Show your true rocker style with this saved pixie look. Shave the back of your hair short and keep the front a little longer. Add in some side-swept bangs for a little drama and if you really want to take it up a notch, dye your hair a platinum blonde. This look is easy to maintain and looks great.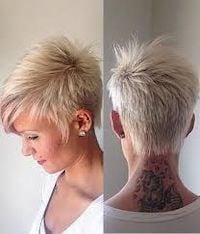 Long Pixie
Your pixie doesn't have to be incredibly short to look good. Get inspiration from this pixie and keep the top of your hair long. Add in some low lights to give your hair a lot of dimensions and make sure to get a lot of layers for the messy look.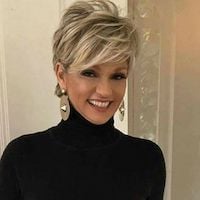 The Simple Bob
This style is stunning and easy to do. Keep your bob style long throughout the top and back but make sure the bottom is cut a little shorter. Add in a few layers to get a moveable look and if you want to keep it simple, don't dye your hair. Finish off with some simple bangs and this look is good to go.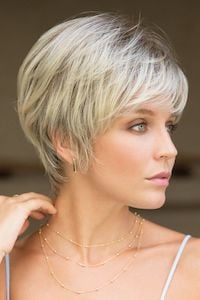 The Tousled Pixie
Your hair doesn't always have to look perfect, take this pixie cut for example. This style looks amazing but is anything from perfect. Cut your hair into a short pixie with a lot of layers and some chunky low lights. Add in some messy bangs, where the side if longer then the middle, and finish off by running some styling cream through the whole thing to give it some shape.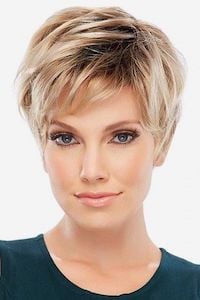 The Boyish Pixie
Women can totally rock some awesome spiky hair and it's simple and fast to do. Cut your pixie short and when you're finished run some gel through your pixie, having the ends stand up in different directions. Make sure to run your hands through your hair a few times so the hair is still movable and looks soft.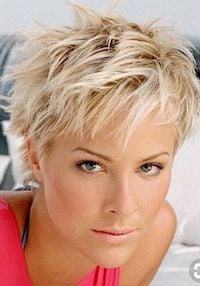 Salt and Pepper Pixie
Wear your natural color with this beautiful pixie cut. Keep your hair longer on top and add some gorgeous bangs to give your hair a little drama. If you are fortunate enough to hair salt and pepper hair, then you can complete the look with some styling cream or if you want to add some color don't be afraid to add a little silver in your hair.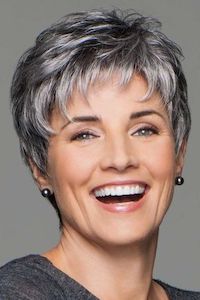 Long Bangs Pixie
Add some drama to your look with this amazing pixie cut with long bangs. When you cut your hair have your stylist keep it longer on top and get some side-swept bangs. Color your hair dark except for bangs, color those a silver color, finish off with some styling products and you will be wearing on cool hairstyle.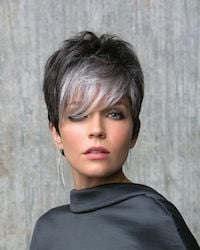 The Messy Bob
A messy bob is a great style to wear and looks good on everybody. Cut your hair so it hits about jaw line and add in a lot of layers for a messy look. Complete the look with some side-swept bangs and if you are really feeling yourself, some lowlights for a little pop of color.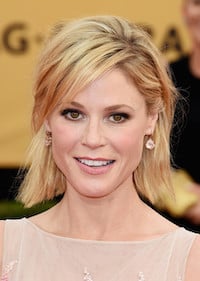 Tousled Short Do
Show off your features with this amazing short hairstyle. Keep the front a little longer with some side-swept bangs and then cut the back and side a little shorter. Add some styling cream to keep everything in place and leave your hair looking super shiny. That's all you need for this simple shorter look.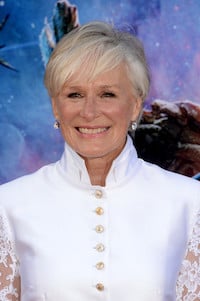 Edgy Pixie
Take your pixie up a level with this gorgeous look. Cut your hair short and make sure it is rounded and tailored. Add in some full side bangs that are long and beautiful. To finish the look off you can add in some dark low lights for a pop of color and spray everything in place with some hairspray.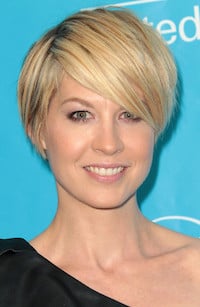 The Full Bob
Really amp up the volume with this amazing bob cut. When you cut your hair make sure you add in a ton of layers to get some good dimension. Keep the top longer and the back shorter then add in highlights to give your hair a nice pop. Blow dry with a round brush for extra volume and use some styling cream to keep everything in place.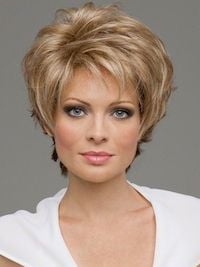 The Simple Lob
Just because you're older doesn't mean you can't keep up with the latest trends. Chop your hair off into this stylish lob that perfectly frame your face. Add in a simple and easy side-swept bang and add some shadow roots for some extra depth.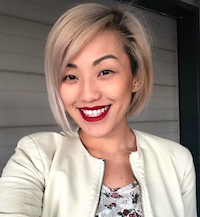 Curly Top Pixie
If you have curly hair, then embrace it with this pixie cut. Keep the front of your hair longer and cut everything else short. Curl the front part of your hair so you have a nice curl with some volume and sweep it off to the side to keep it out of your face.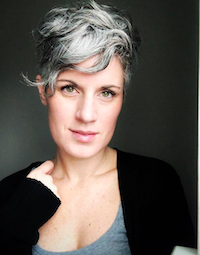 The Fringe
Cut your hair into a nice blunt bob and then add a fringe to it. Have your fringe, or bangs, be short, blunt, and stop in the middle of your head. Wear this look straight and don't worry about color, your natural will do just fine.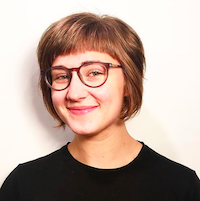 The Wild Pixie
Rock some amazing color with your awesome wild pixie. Cut your hair in a short pixie but keep the top a little longer. Go ahead and dye your hair a wild color, like this nice pinky rose, and then spike the heck out of it, leaving it a little messy. You will be turning heads with this amazing look.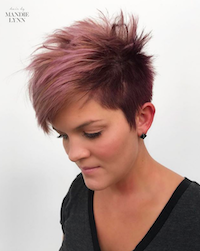 The Wavy Lob
Get on board with this beautiful lob style. Cut your hair to about chin length and add some curls into it. Add in some shadow roots and highlights to give yourself and amazing color and you will be looking fabulous all year long.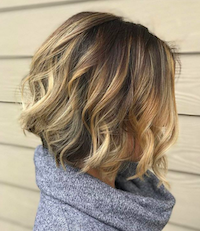 The Sleek Bob
Your bob haircut doesn't have to be messy and all over the place. Take inspiration from this style and wear your bob in a gorgeous sleek look with some beautiful wispy bangs. To get a super straight look run a straightener through it.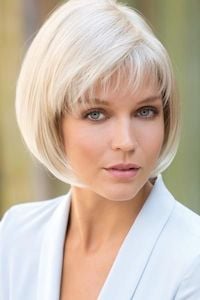 Chunky Pixie
Turn heads with this amazing pixie cut. Leave your bangs long and add some curly layers to the top of your head, while keep the rest super short. Add in some beautiful chunky layers to really give your hair some depth and add some styling products to keep it all in place.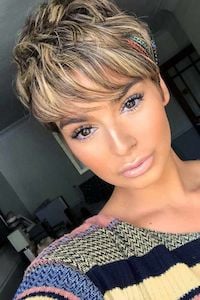 The Textured Back
For this style you want to cut your hair in between a pixie and a bob. Keep the bottom short but add in a bunch of layers throughout, especially the back, to get a nice texture to your hair. Add some color for a nice pop and your hair will be looking great.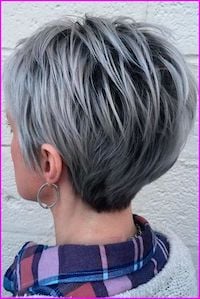 The Fauxhawk
Just because you're 50 doesn't mean you can't wear a cool faux hawk. Cut your hair short but leave the top a little longer and add some layers. Get some styling cream and run it through the top of your hair, swiping the top hair up into a mini mohawk.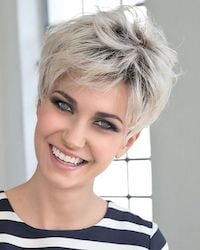 The Rocker Pixie
This style will look so cool the minute you step out with it. Cut your hair short and keep the top a little longer with some layers. Part your hair on either side, right above your ears, and add some products to keep it messy and all over the place. Add some color for a nice change and you will be instantly turning heads.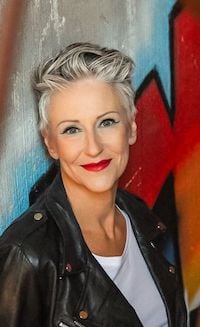 A Smooth Bob
Take your bob to the next level by keep it smooth. Add some side bangs to the look and run a straightener throughout the whole look so you get a sleek and straight look. Tuck your hair behind your ear to make the look complete.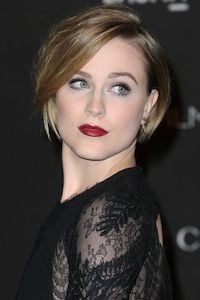 Rock the Color
Regardless of the short hair you are rocking, throw on some nice color to really make it stand out. Fashion colors are all the rage right now and you can wear it too.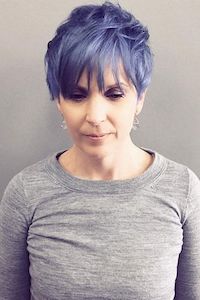 The Cool Bob
This bob style is easy to maintain and when you match it with some beautiful color, you will be looking fabulous. Add in some longer bangs and sweep them off to the side. Add a pop of fashion color to give yourself some dimension.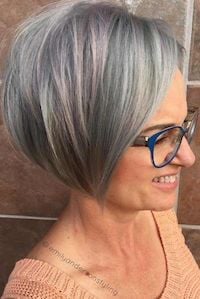 The Pushed Back Pixie
Cut your pixie short on the sides and back and keep the top a bit longer. Part your hair on both sides and tousle the top of your hair so it's curly and messy. Push your hair back and out of your face so the style frames your face nicely.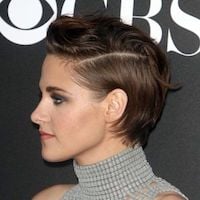 When it comes to hairstyles age has nothing to do with what you decide to wear. You can enjoy amazing color, styles, and cuts regardless of what day you were born. Take some inspiration from these beautiful hairstyles the next time you go to your stylist and try something new and exciting. You may end up loving it more than you thought you were going.