11. Salt and Pepper Pixie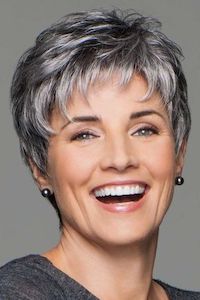 Wear your natural color with this beautiful pixie cut. Keep your hair longer on top and add some gorgeous bangs to give your hair a little drama. If you are fortunate enough to hair salt and pepper hair, then you can complete the look with some styling cream or if you want to add some color don't be afraid to add a little silver in your hair.
12. Long Bangs Pixie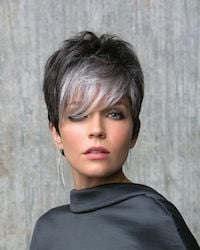 Add some drama to your look with this amazing pixie cut with long bangs. When you cut your hair have your stylist keep it longer on top and get some side-swept bangs. Color your hair dark except for bangs, color those a silver color, finish off with some styling products and you will be wearing on cool hairstyle.
13. The Messy Bob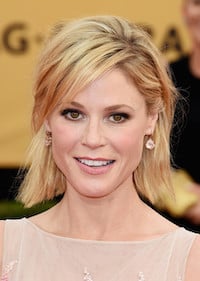 A messy bob is a great style to wear and looks good on everybody. Cut your hair so it hits about jaw line and add in a lot of layers for a messy look. Complete the look with some side-swept bangs and if you are really feeling yourself, some lowlights for a little pop of color.
14. Tousled Short Do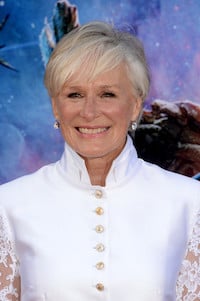 Show off your features with this amazing short hairstyle. Keep the front a little longer with some side-swept bangs and then cut the back and side a little shorter. Add some styling cream to keep everything in place and leave your hair looking super shiny. That's all you need for this simple shorter look.
15. Edgy Pixie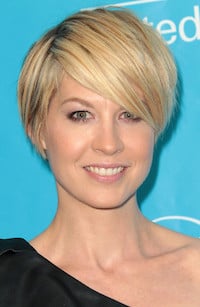 Take your pixie up a level with this gorgeous look. Cut your hair short and make sure it is rounded and tailored. Add in some full side bangs that are long and beautiful. To finish the look off you can add in some dark low lights for a pop of color and spray everything in place with some hairspray.
16. The Full Bob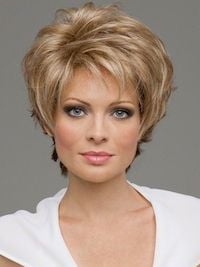 Really amp up the volume with this amazing bob cut. When you cut your hair make sure you add in a ton of layers to get some good dimension. Keep the top longer and the back shorter then add in highlights to give your hair a nice pop. Blow dry with a round brush for extra volume and use some styling cream to keep everything in place.
17. The Simple Lob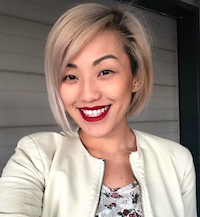 Just because you're older doesn't mean you can't keep up with the latest trends. Chop your hair off into this stylish lob that perfectly frame your face. Add in a simple and easy side-swept bang and add some shadow roots for some extra depth.
18. Curly Top Pixie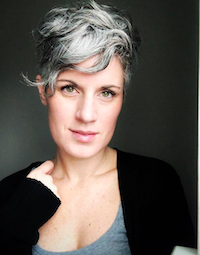 If you have curly hair, then embrace it with this pixie cut. Keep the front of your hair longer and cut everything else short. Curl the front part of your hair so you have a nice curl with some volume and sweep it off to the side to keep it out of your face.
19. The Fringe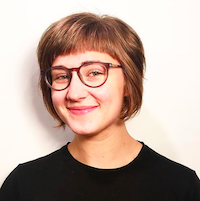 Cut your hair into a nice blunt bob and then add a fringe to it. Have your fringe, or bangs, be short, blunt, and stop in the middle of your head. Wear this look straight and don't worry about color, your natural will do just fine.
20. The Wild Pixie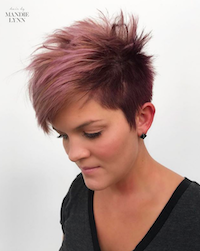 Rock some amazing color with your awesome wild pixie. Cut your hair in a shirt pixie but keep the top a little longer. Go ahead and dye your hair a wild color, like this nice pinky rose, and then spike the heck out of it, leaving it a little messy. You will be turning heads with this amazing look.