21. The Wavy Lob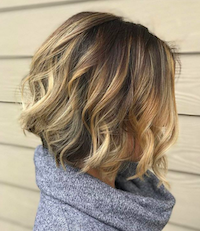 Get on board with this beautiful lob style. Cut your hair to about chin length and add some curls into it. Add in some shadow roots and highlights to give yourself and amazing color and you will be looking fabulous all year long.
22. The Sleek Bob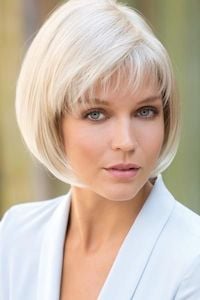 Your bob haircut doesn't have to be messy and all over the place. Take inspiration from this style and wear your bob in a gorgeous sleek look with some beautiful wispy bangs. To get a super straight look run a straightener through it.
23. Chunky Pixie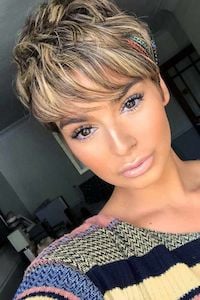 Turn heads with this amazing pixie cut. Leave your bangs long and add some curly layers to the top of your head, while keep the rest super short. Add in some beautiful chunky layers to really give your hair some depth and add some styling products to keep it all in place.
24. The Textured Back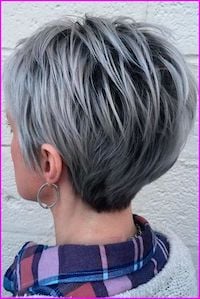 For this style you want to cut your hair in between a pixie and a bob. Keep the bottom short but add in a bunch of layers throughout, especially the back, to get a nice texture to your hair. Add some color for a nice pop and your hair will be looking great.
25. The Fauxhawk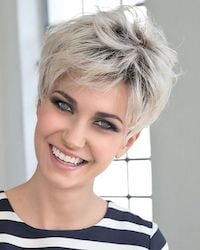 Just because you're 50 doesn't mean you can't wear a cool fauxhawk. Cut your hair short but leave the top a little longer and add some layers. Get some styling cream and run it through the top of your hair, swiping the top hair up into a mini mohawk.
26. The Rocker Pixie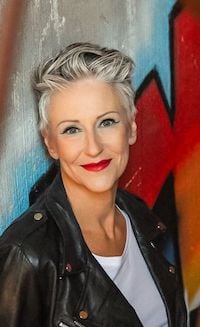 This style will look so cool the minute you step out with it. Cut your hair short and keep the top a little longer with some layers. Part your hair on either side, right above your ears, and add some products to keep it messy and all over the place. Add some color for a nice change and you will be instantly turning heads.
27. A Smooth Bob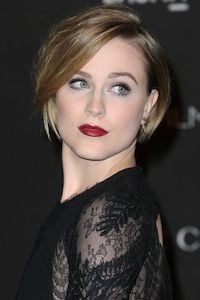 Take your bob to the next level by keep it smooth. Add some side bangs to the look and run a straightener throughout the whole look so you get a sleek and straight look. Tuck your hair behind your ear to make the look complete.
28. Rock the Color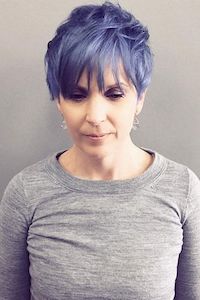 Regardless of the short hair you are rocking, throw on some nice color to really make it stand out. Fashion colors are all the rage right now and you can wear it too.
29. The Cool Bob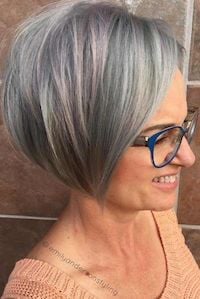 This bob style is easy to maintain and when you match it with some beautiful color, you will be looking fabulous. Add in some longer bangs and sweep them off to the side. Add a pop of fashion color to give yourself some dimension.
30. The Pushed Back Pixie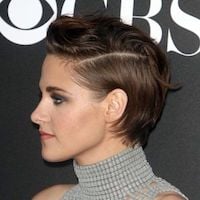 Cut your pixie short on the sides and back and keep the top a bit longer. Part your hair on both sides and tousle the top of your hair so it's curly and messy. Push your hair back and out of your face so the style frames your face nicely.