The weekend is almost here and the weather is great, for most of us, so why not try out a new shortcut or hairstyle this weekend. Not sure where to look for some inspiration? Check out some of your favorite beauty companies on Instagram and see what looks their models have, maybe you will find something you like.
Here are 20 looks from one of our favorite companies Aveda.
1. Straight Lob
Jump onto the lob bandwagon and rock your style sleek and straight.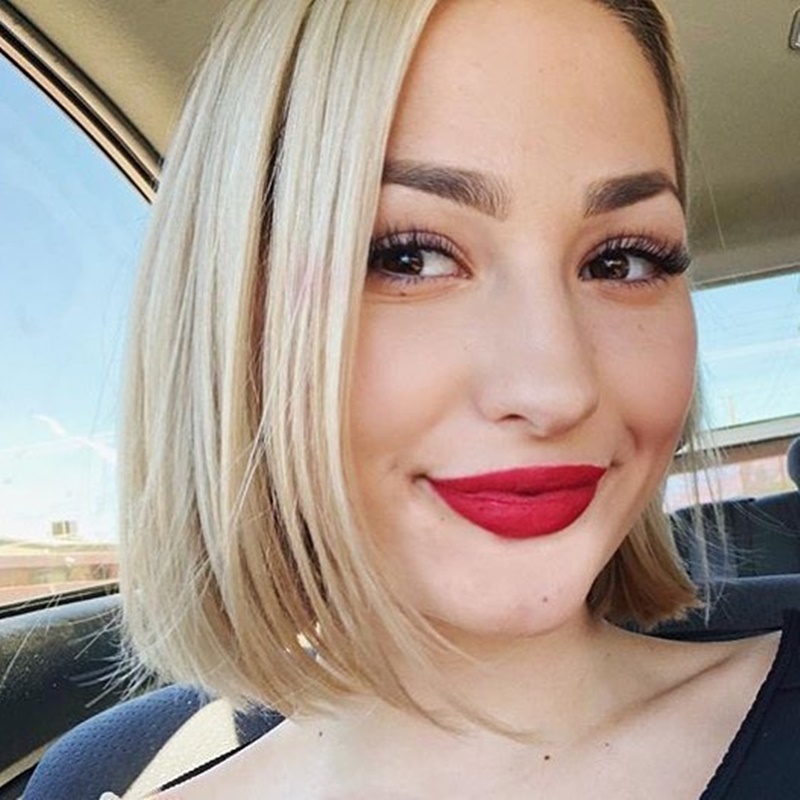 2. Middle Part
A middle part is a great way to show off your hairstyle, regardless if it's a bob or a lob.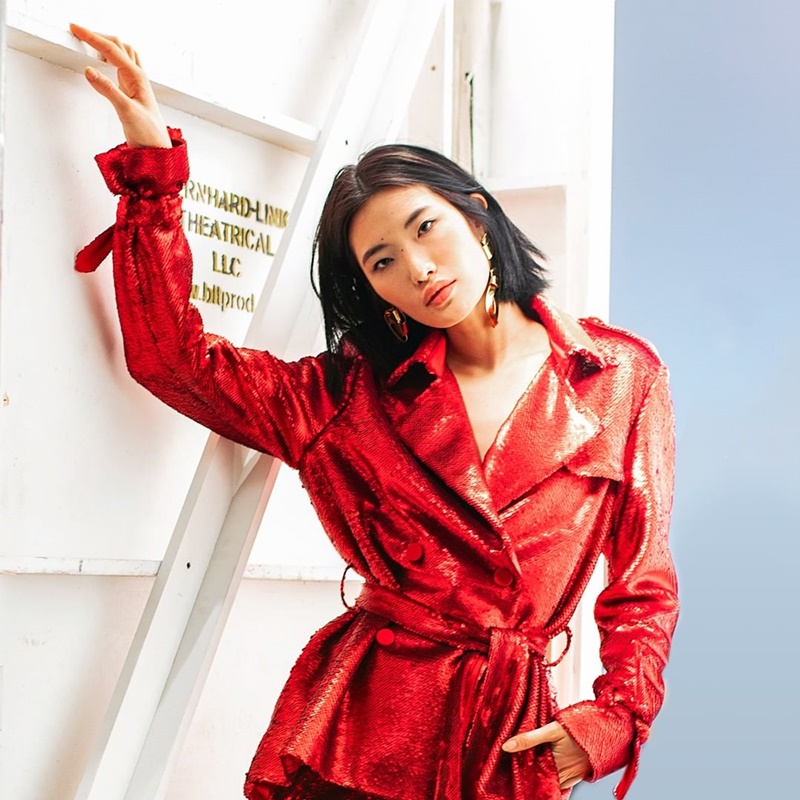 3. Tousleded Lob
Give your hair a little messy look and rock a tousled look. This look is easy to do, just add some texture spray and you're good to go.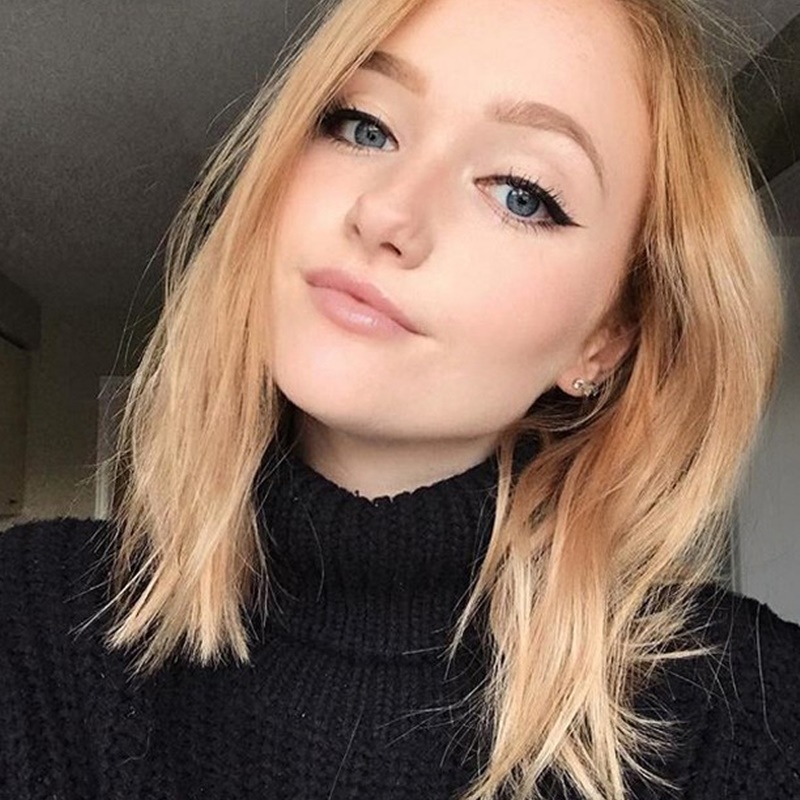 4. Short Shave
Try something really different and give yourself a buzz cut. Having a shaved head will not on;y give you a fresh start but also gives you unlimited options on color choices.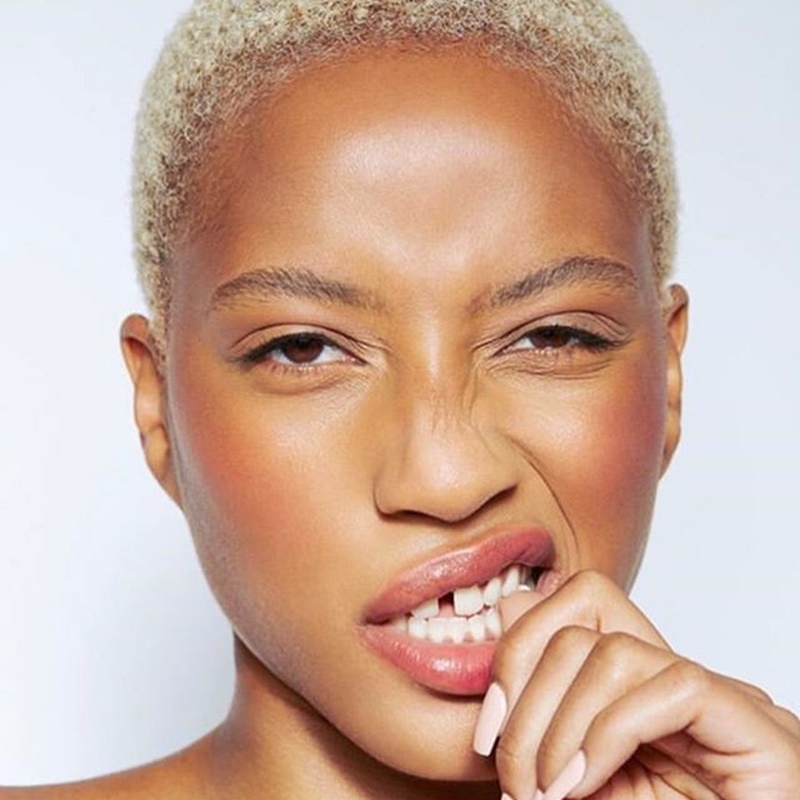 5. Curls Galore
Embrace your curls and show those babies off. Add in some volumizer spray to give yourself a nice lift and rock your curls.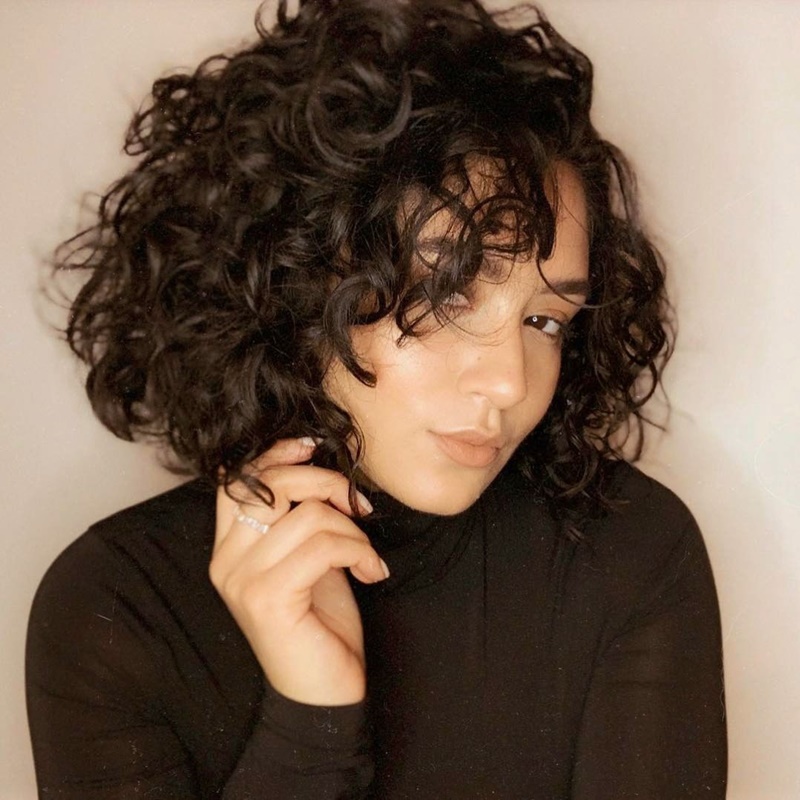 6. Tight Curls
Wear some tight curls and relish in the fact that you can have awesome hair all weekend long. Let those curls naturally fall out and go from a curly beautiful mess to a nice wavy look.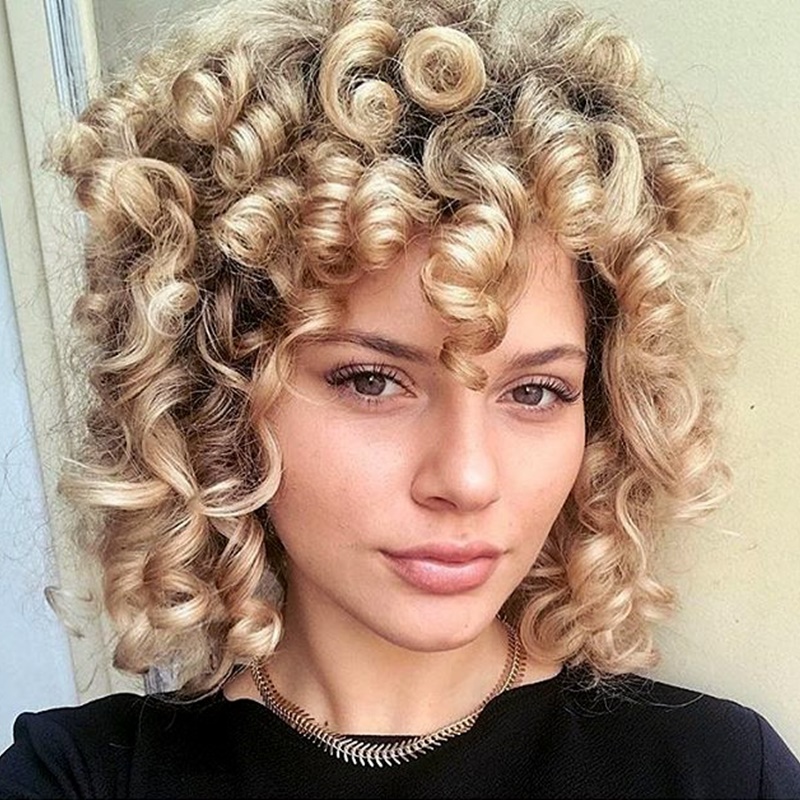 7. Fire Red
Try a new color out, like this amazing fire red. Add in some light highlights to give your hair a little dimension.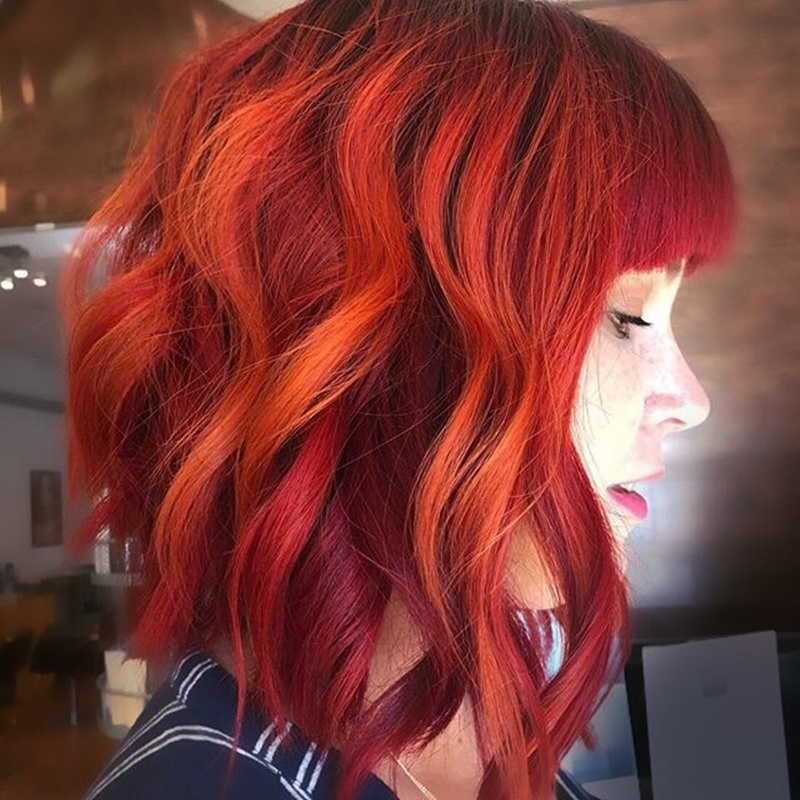 8. Long Bangs
Add some long bangs to your look to give yourself a fresh look. Since the bangs are long you can push them back with the rest of your hair and you won't have to worry about a dramatic cut.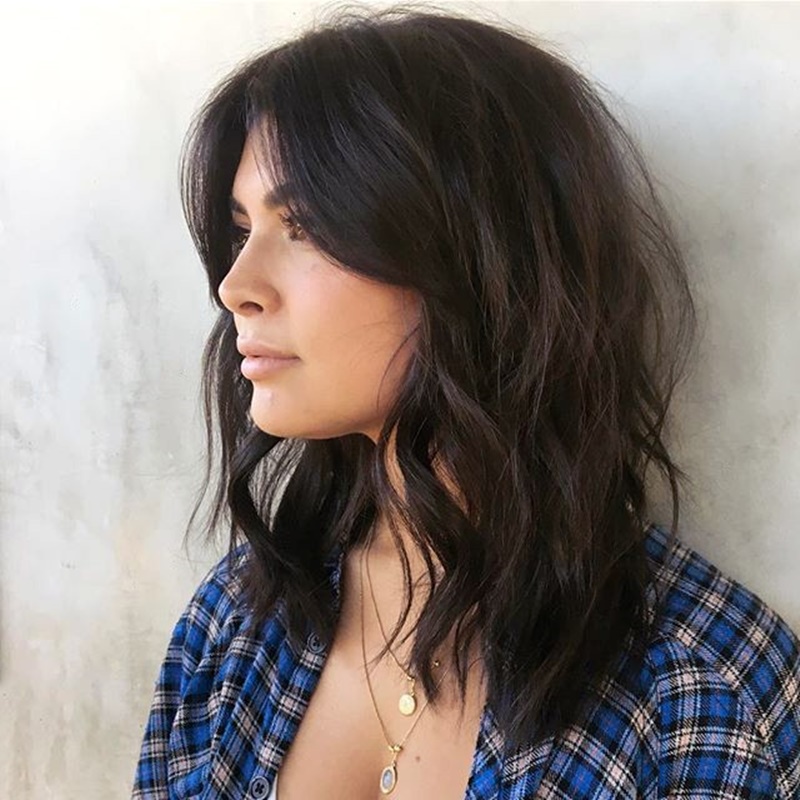 9. Blunt Bob
Bob cuts look great on just about anyone, add a little drama to yours by creating some blunt ends and give yourself a sharp look.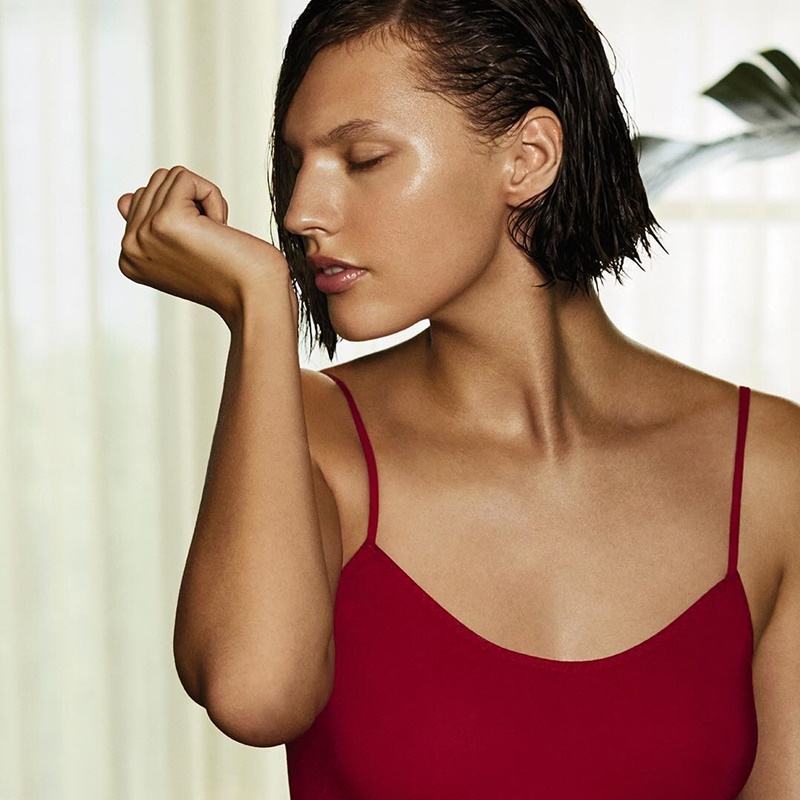 10. Silver Pixie
Pixie cuts look adorable on everyone, so try one for yourself. Give yourself a little length so you can have some texture and include a fun color like this silver.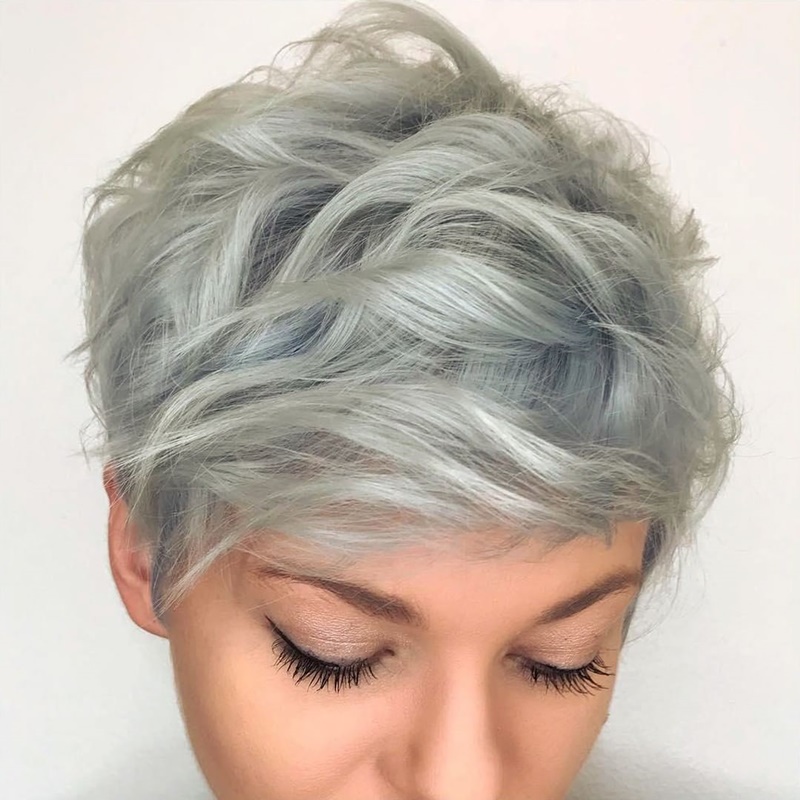 11. Crown Braid
A crown braid looks beautiful and is great for a night out with friends. To achieve the look create two braids on either side of your head and wrap them around each other.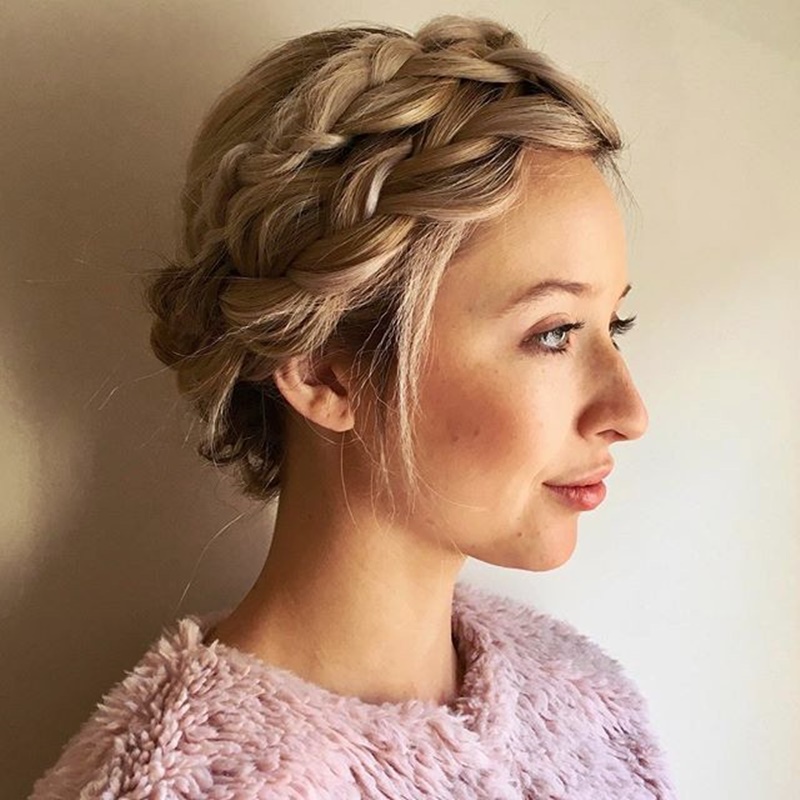 12. Glam Waves
Give yourself a glam look by adding some waves to your short hair. It is a fast look to create and looks stunning.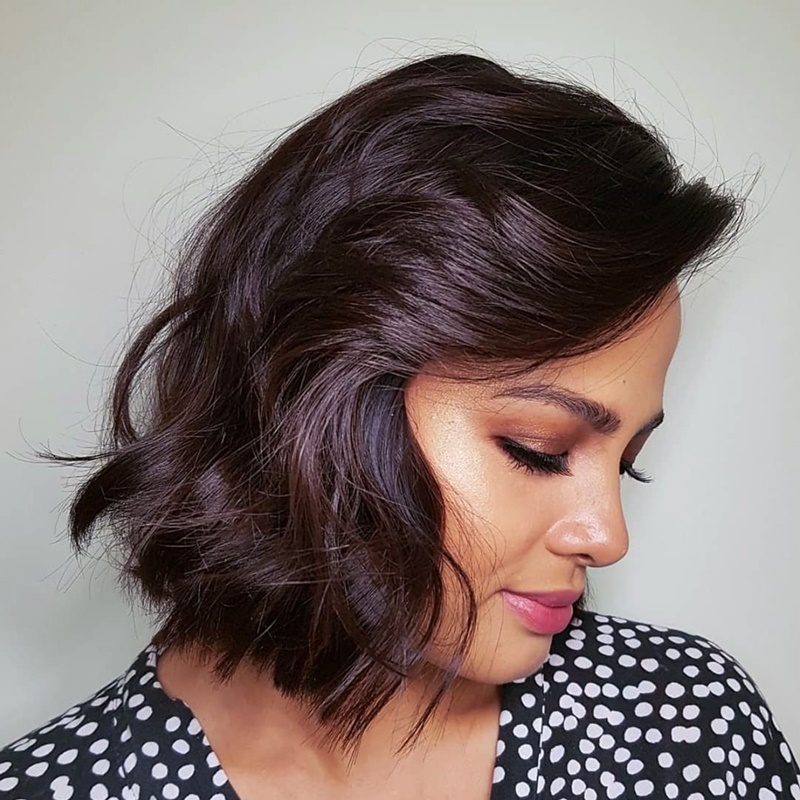 13. Auburn Highlights
If you're looking for a new color why not try out an auburn look. Put in some lighter auburn highlights to give your hair a little depth.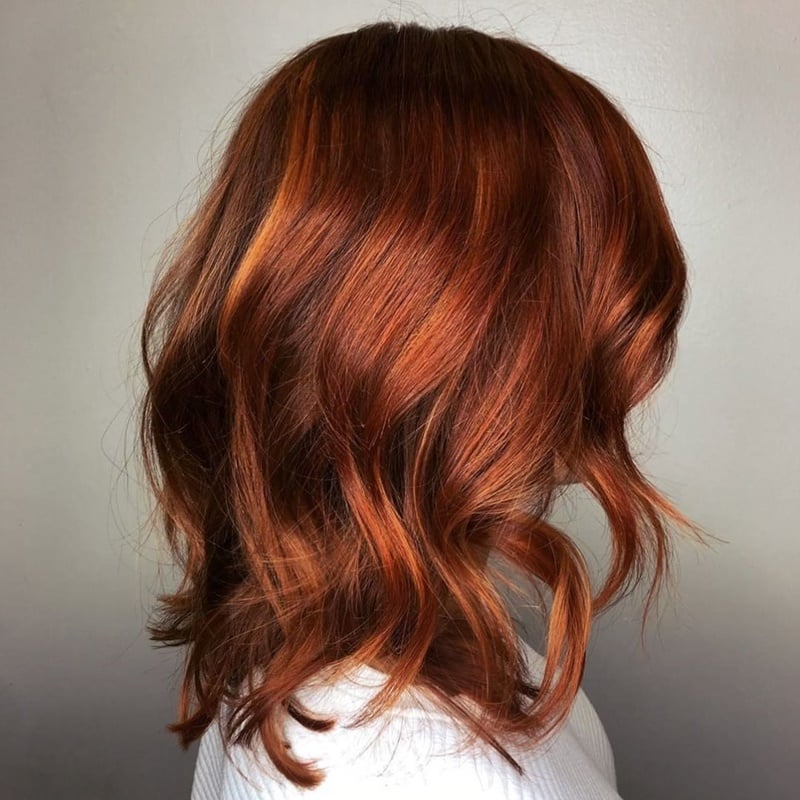 14. Forest Green Bob
Go super short for your bob and include some layers for a textured look.  A nice color, like this forest green, will really turn heads as well.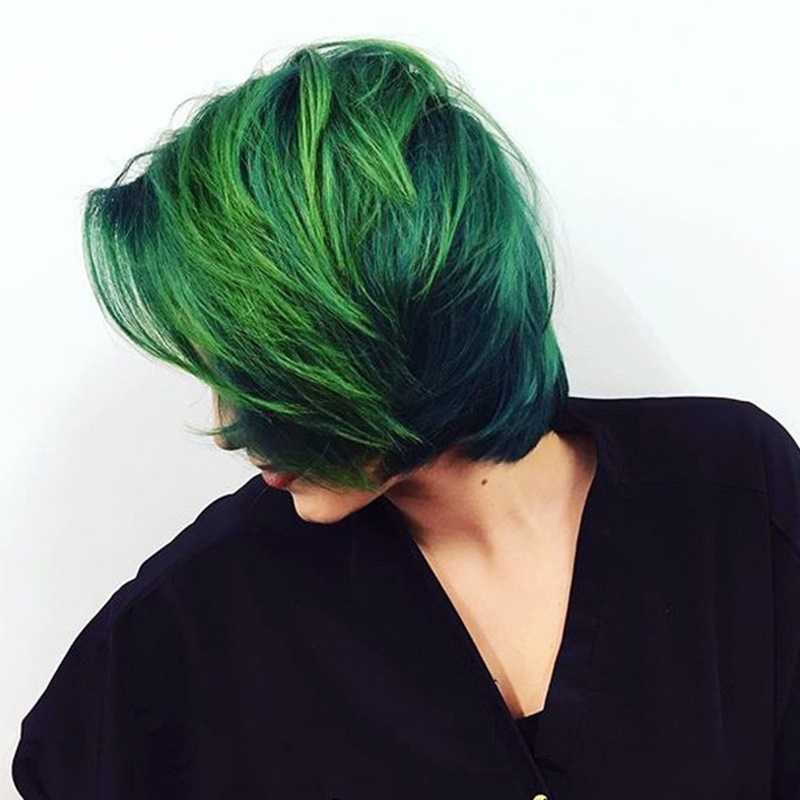 15. Cropped Cut
This cropped cut will look gorgeous on anyone and will help cut down your morning routine. Keep your bangs longer in the front to add a little fun.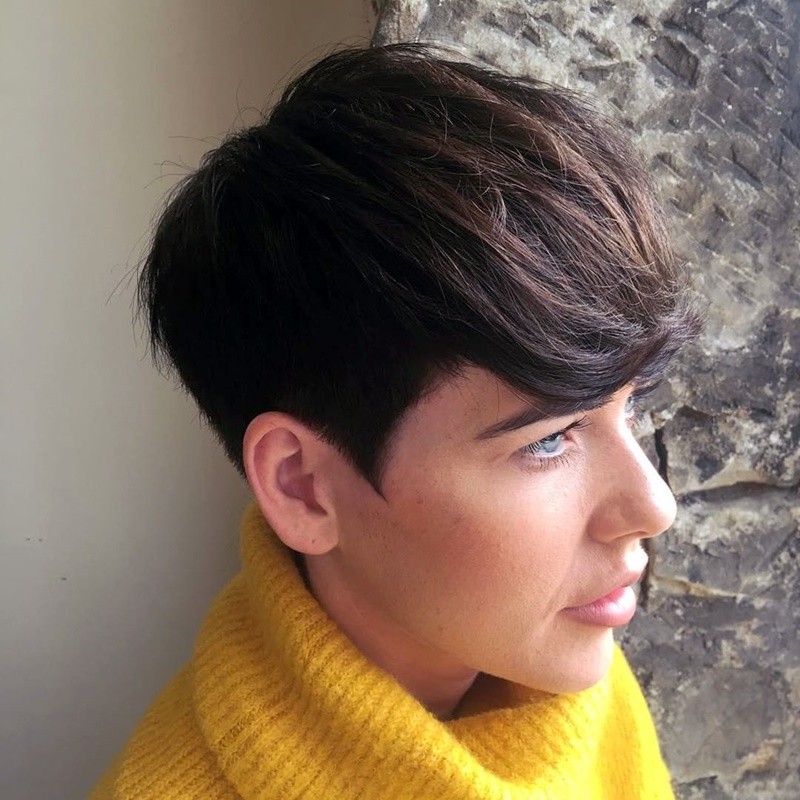 16. Flared Ends
Get a quick style by flipping out the ends of your bob. The look is simple and fast and can be finished off with some hairspray.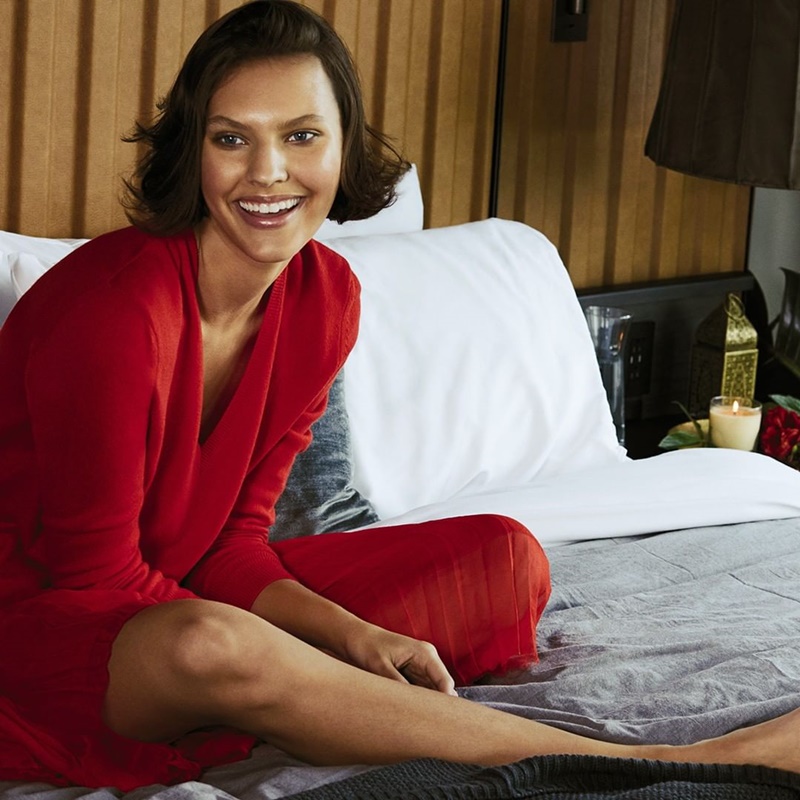 17. Full Bangs
Add full bangs to your look and give yourself a new look without having to do anything super dramatic.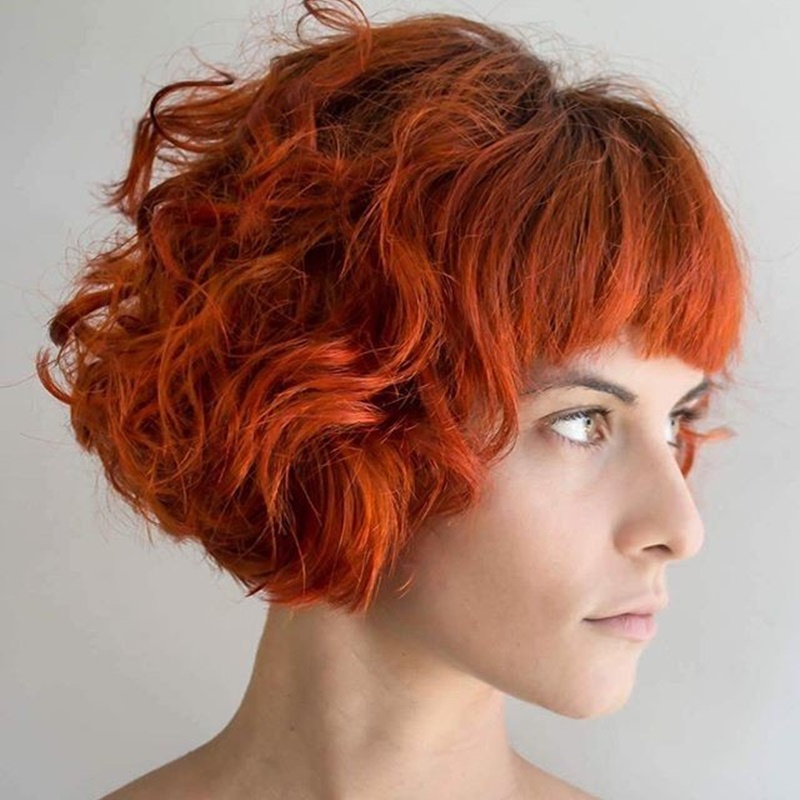 18. Angled Bob
An angled bob is a great way to show your own personal style. Keep one side longer then the other and wear your hair super straight.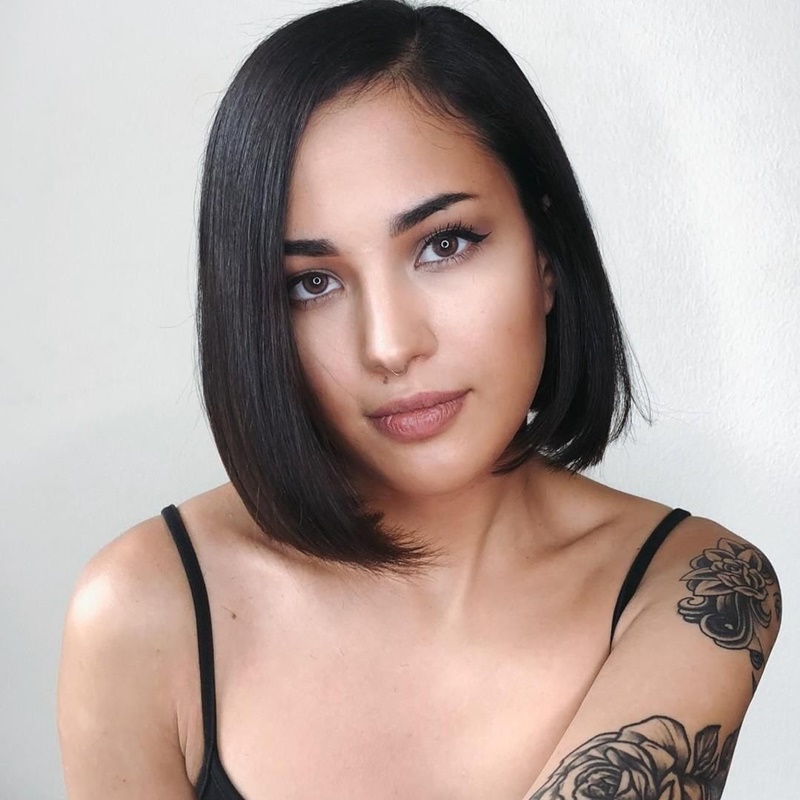 19. Tousled Pixie
Let your pixie have a mind of its own and give it a tousled look. Let your bangs hang forward a little to keep the look classic.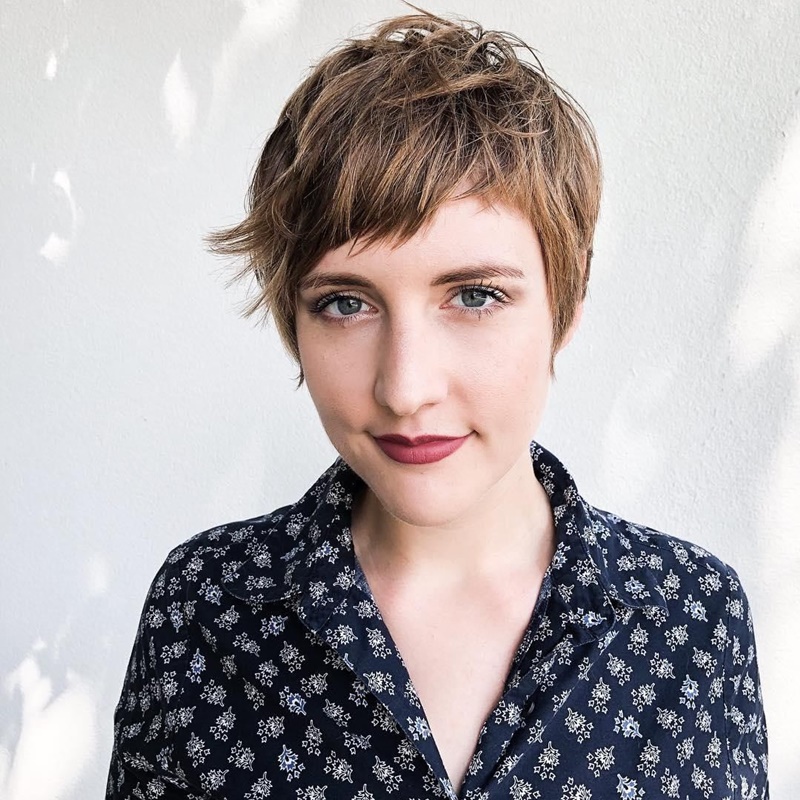 20. Purple Waves
Purple is a great universal color to wear, its still dark but a little fun. Add a nice wave into your hair to give it some fun.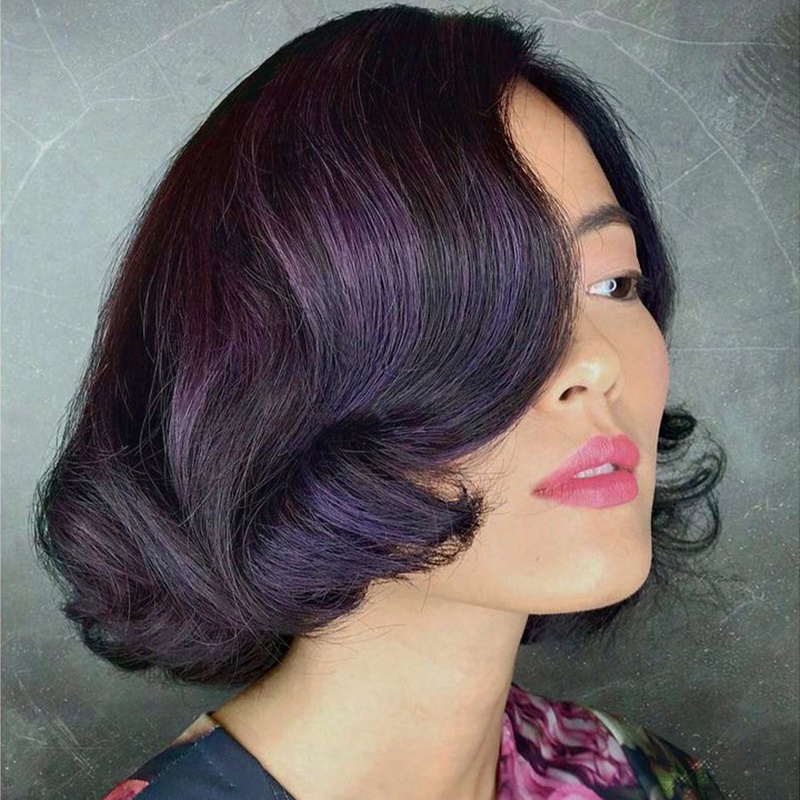 Those are twenty of our favorite looks from Aveda's Instagram page. Hopefully you found a little inspirtation throughout this article and will go try a new short hairstyle out for yourself. What was your favorite look out of the bunch?