Side swept bangs are a new and modern trend that women across the world like to do and show off. If you're looking for a cute hairdo and you're someone who likes elegance you're going to like our article. Keep on reading and find your new side-swept bang down below.
1. Who Can Go For Side Swept Bangs?
Every woman can go for this cute and cool concept. If you want to show off your bangs you will like this look. Usually, younger women and workaholic girls will like this design. If you have longer bangs that you wish to wear on the side you will enjoy this idea. Anyone who is a business girl will like this article and our suggested options.
2. How To Achieve Side Swept Bangs?
Side-swept bangs are not as easy to achieve on your own. Make sure that you book a hairstylist who knows how to do these elegant looks and bangs. They will achieve this look by cutting your hair in layers and by pushing them and brushing to one side. Go for right or left placement depending on your face shape and bone structure. Once cut and styled they will set them in place with hairspray for longer and more extravagant hold for the entire day.
3. How Much Time Does It Take To Do This Look, What About Its Price?
This hairstyle will take you around 20 to 50 minutes to cut and get initially. The end result is not too hard to maintain or do on your own. Price-wise this look is around $70, but your final price will depend on the level of experience of your hairstylist.
Long Hair Side Swept Bangs
1. Brown Hair With Side Swept Bangs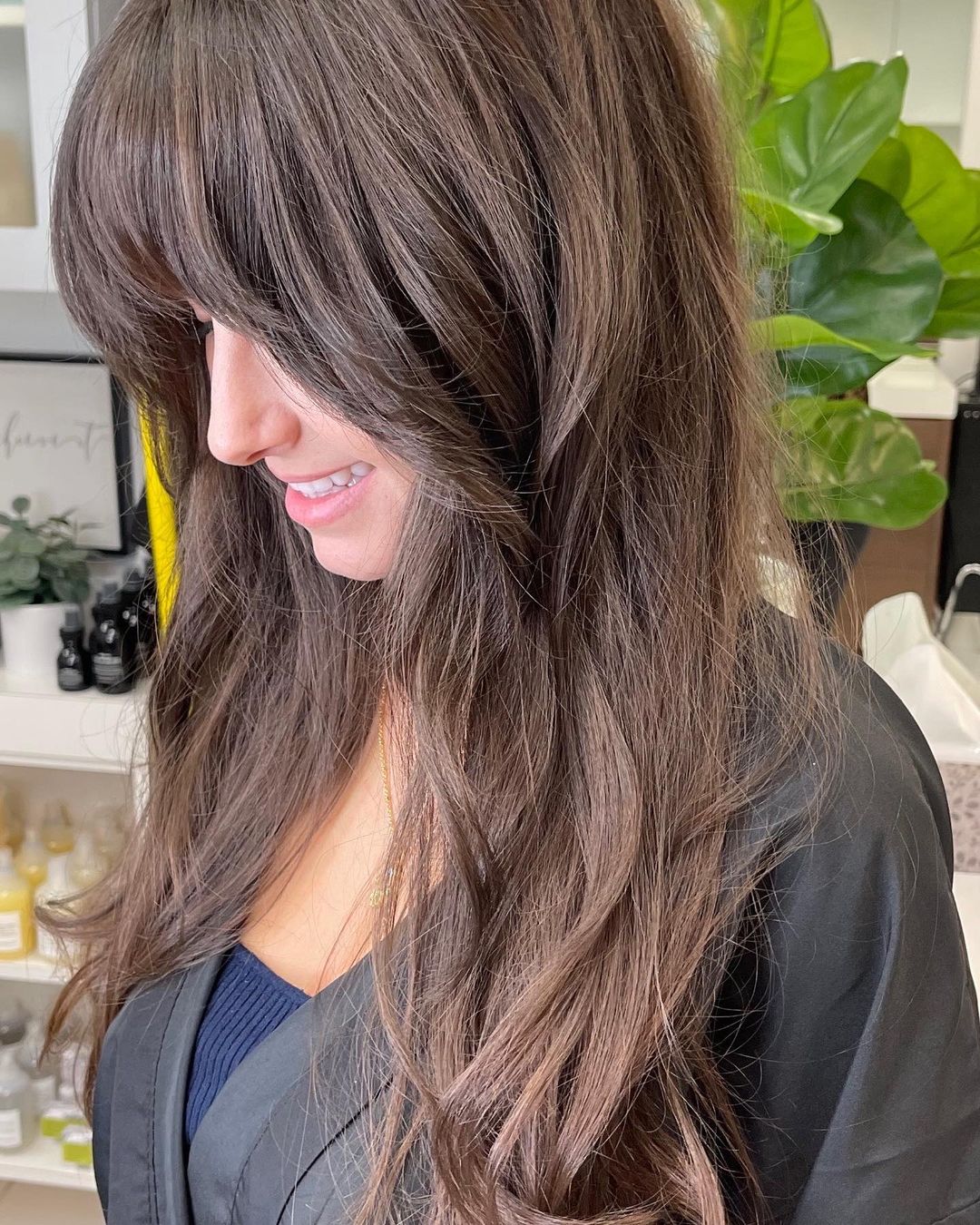 Cute hairdo for those who have naturally brown and voluminous hair.
2. Black Ponytail With Side Swept Bangs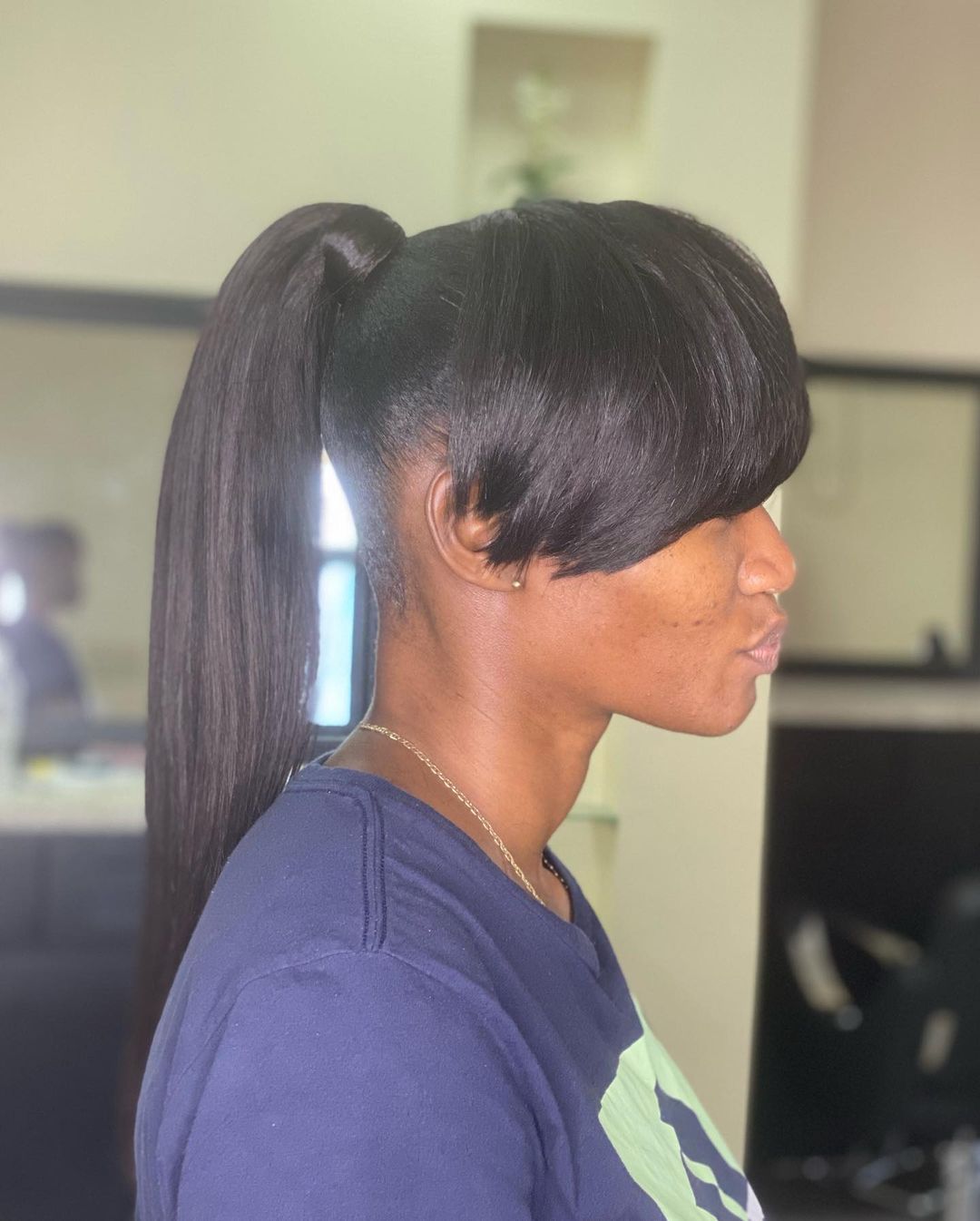 Show off your side-swept bangs along with this long voluminous pony!
3. Side Swept Bangs With Highlights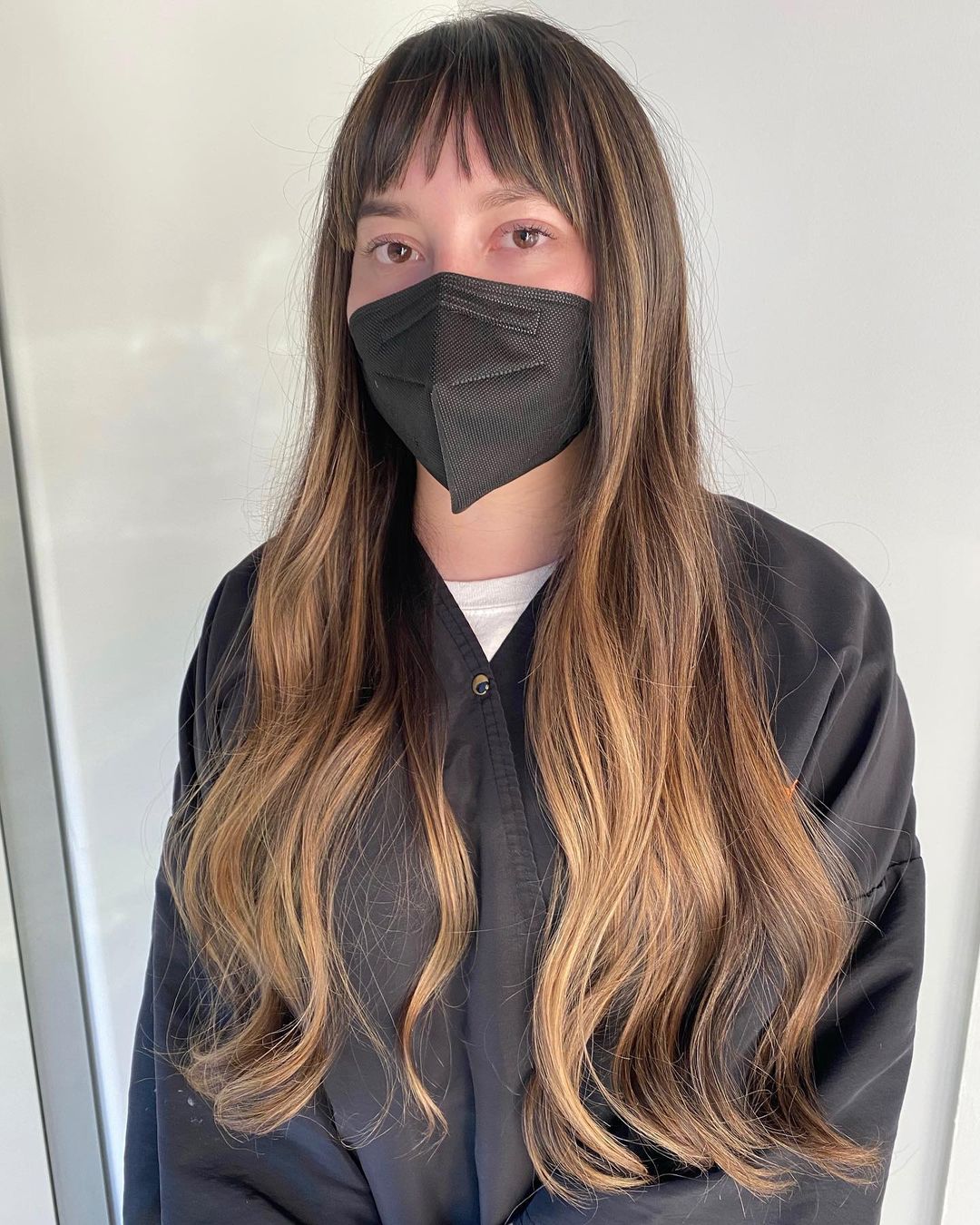 If your hair is sleek and straight you're going to like this side-swept look for formal wear.
4. Blonde Hairdo Side Swept Bangs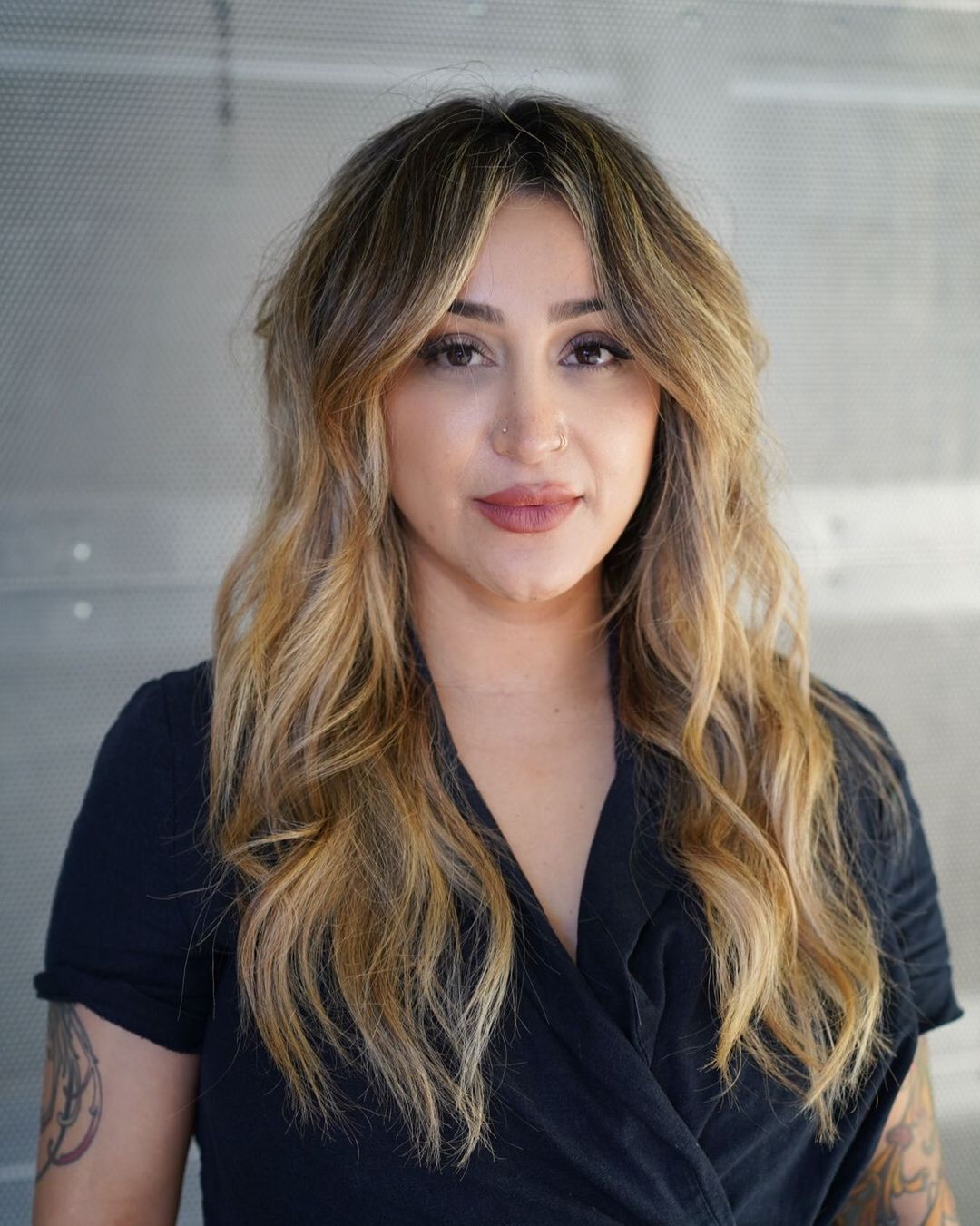 Enjoy this elegant and retro amount of volume for your night-outs.
5. Wavy & Voluminous Side Swept Bangs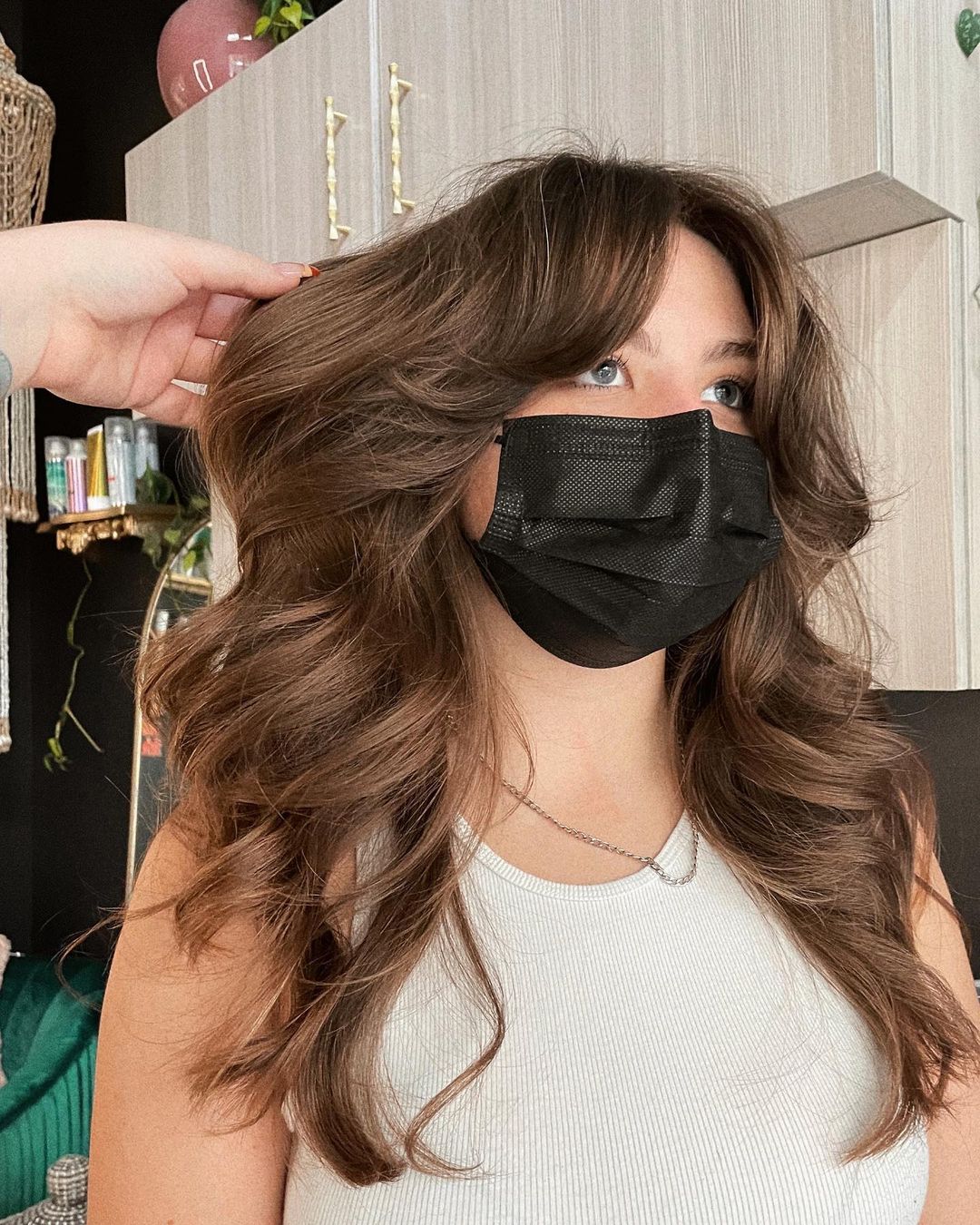 This brown hairdo is for women who enjoy side-swept bangs for their daily wear.
6. Straight Blonde Hair Side Swept Bangs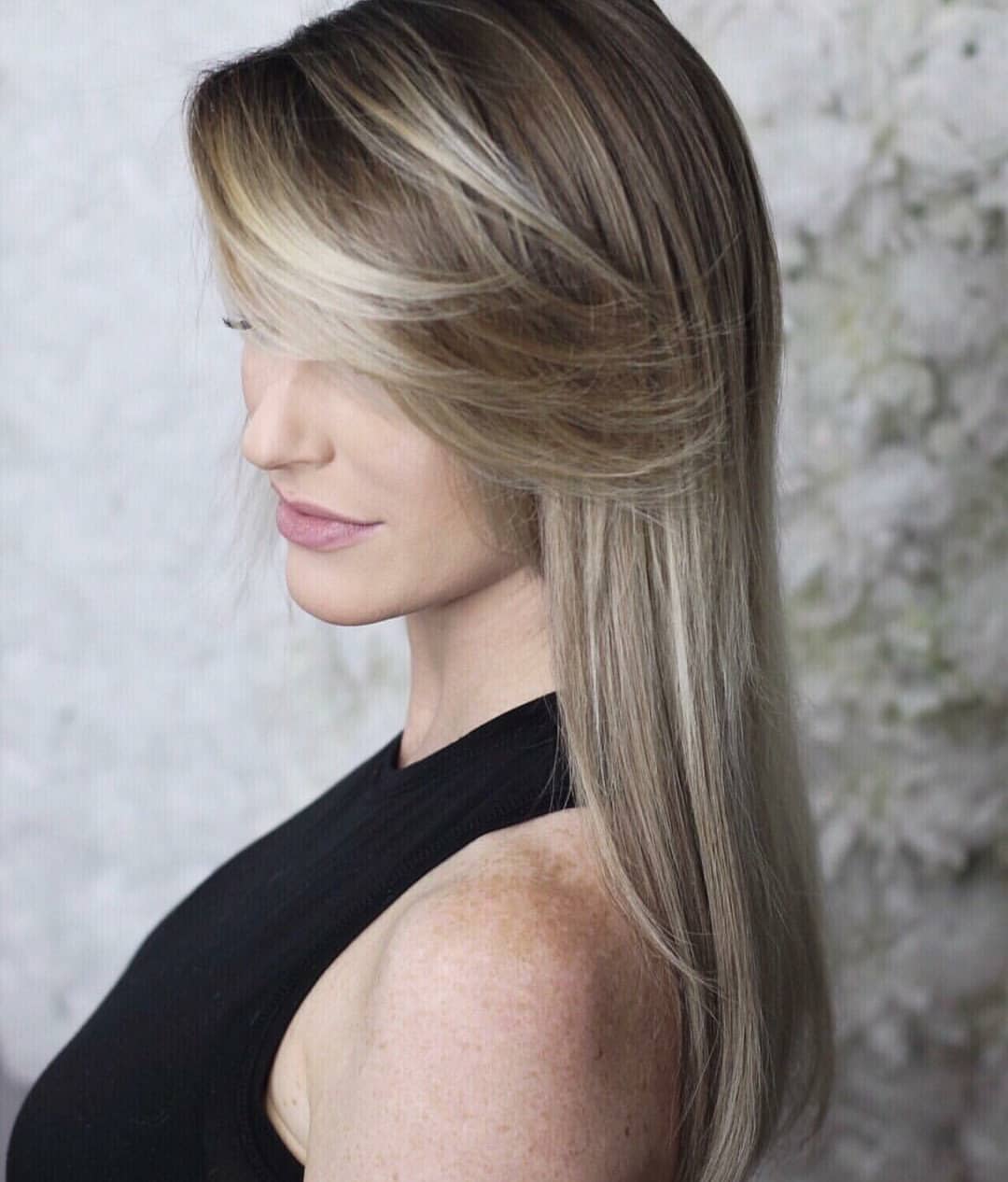 Light blonde hair and this look will suit natural blondes wanting a feminine change.
7. Firey Red Side Swept Bangs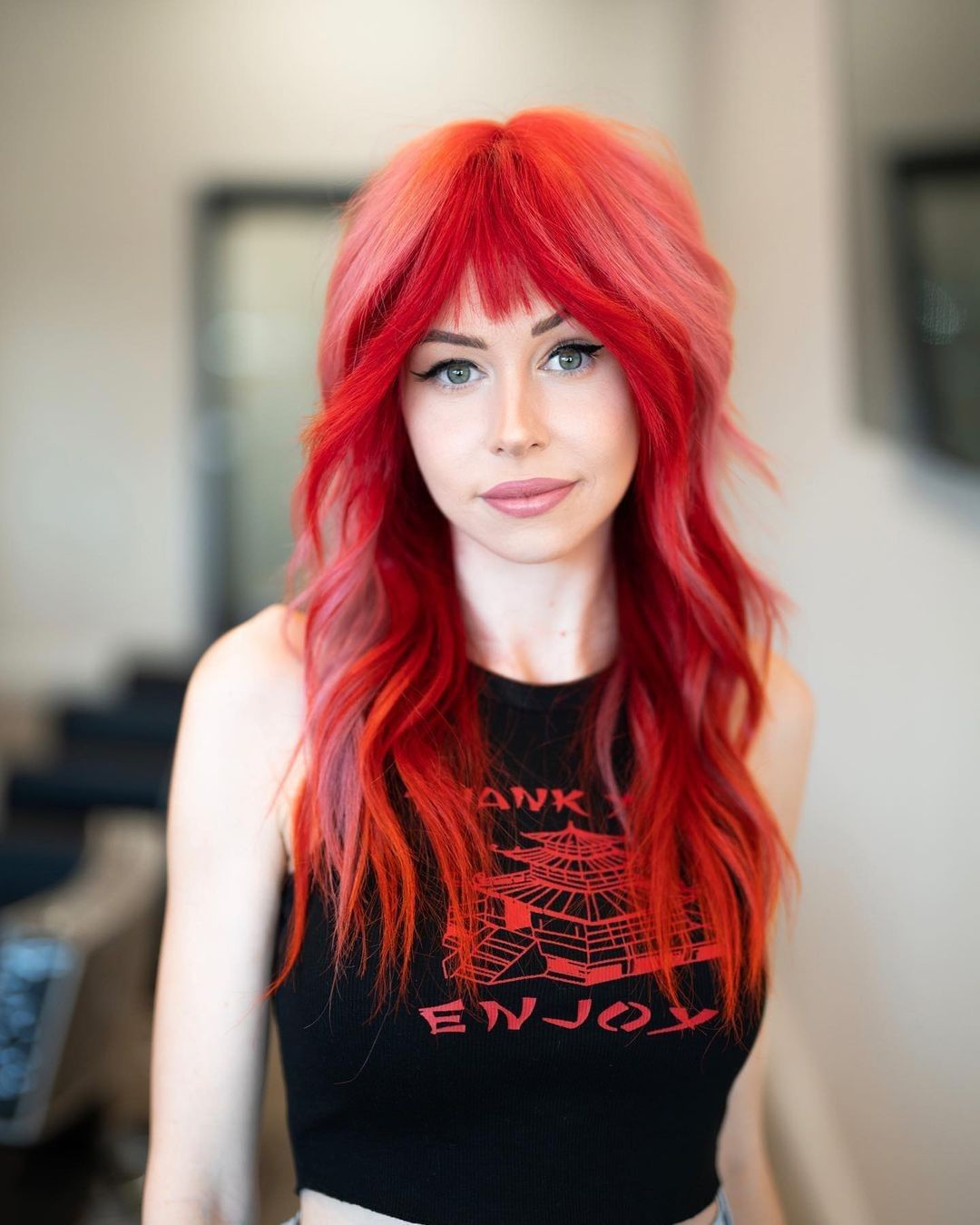 Hot red and fiery idea for your night out and the fall season!
8. Auburn Colored Hair With Bangs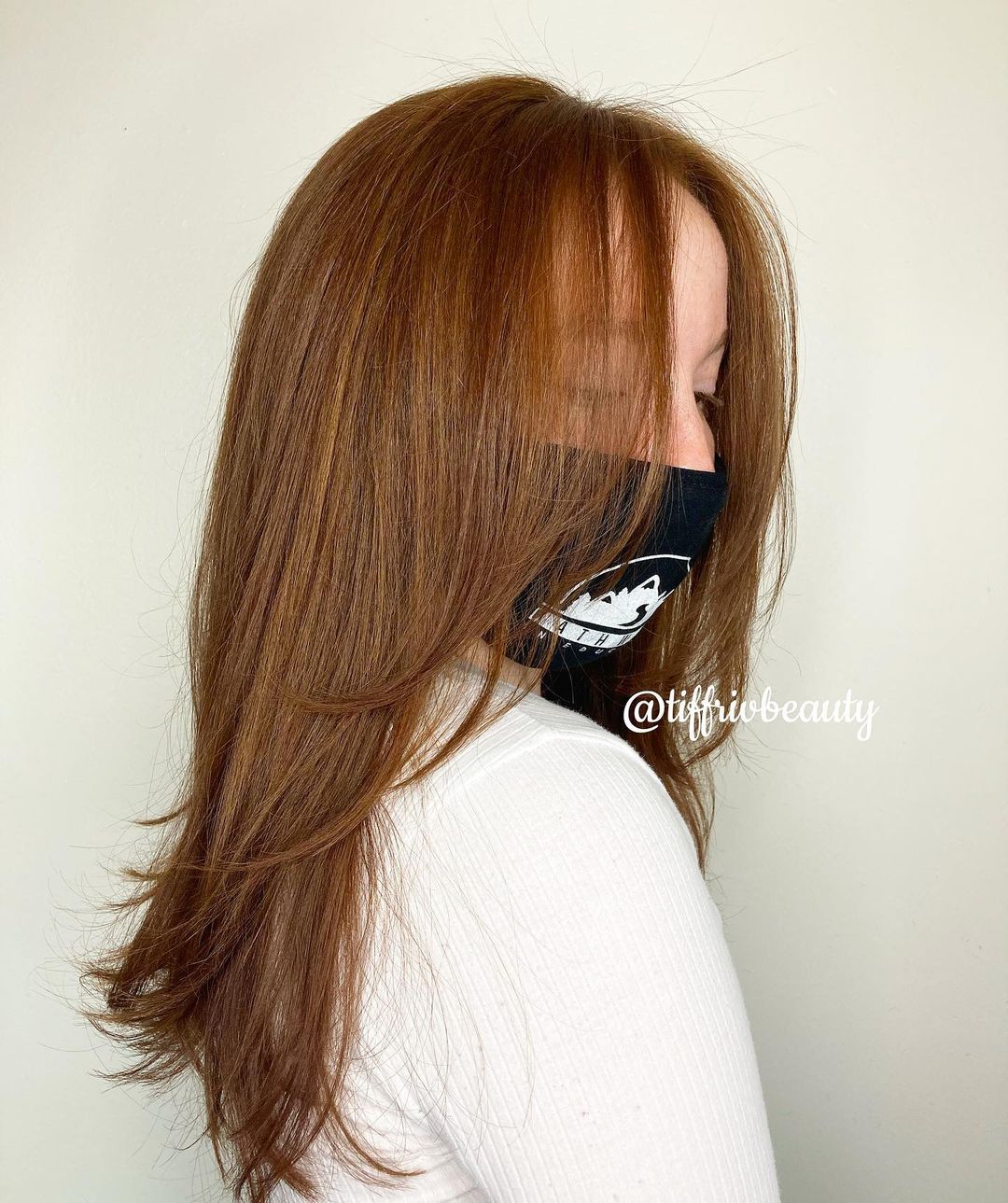 Copper hair and this bright orange vibe will suit younger women.
9. Blonde Loose Curls Side Swept Bangs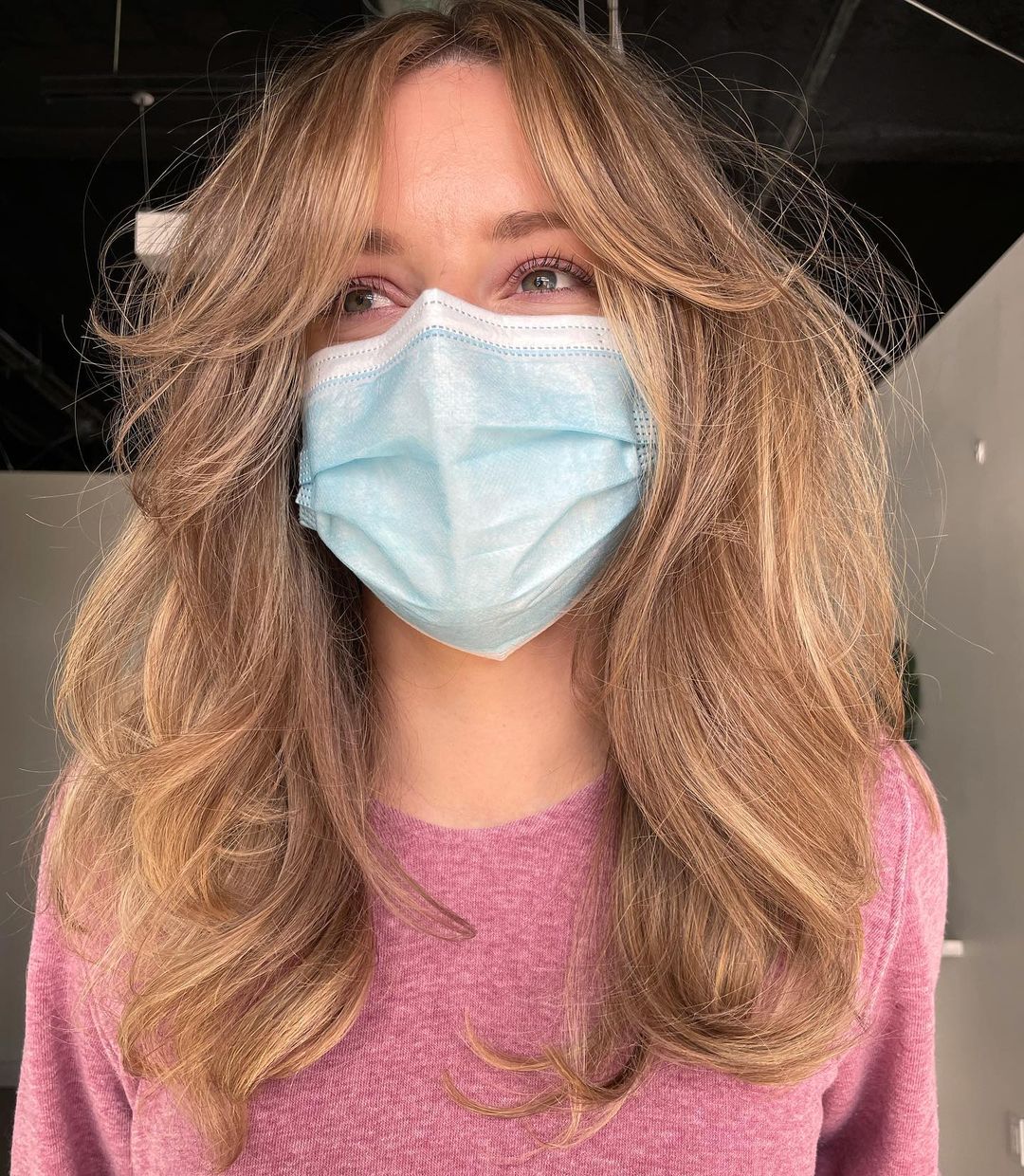 If you enjoy a serious amount of volume incorporate these cute side swept bangs into your new look.
10. Icy Blonde Hair With Bangs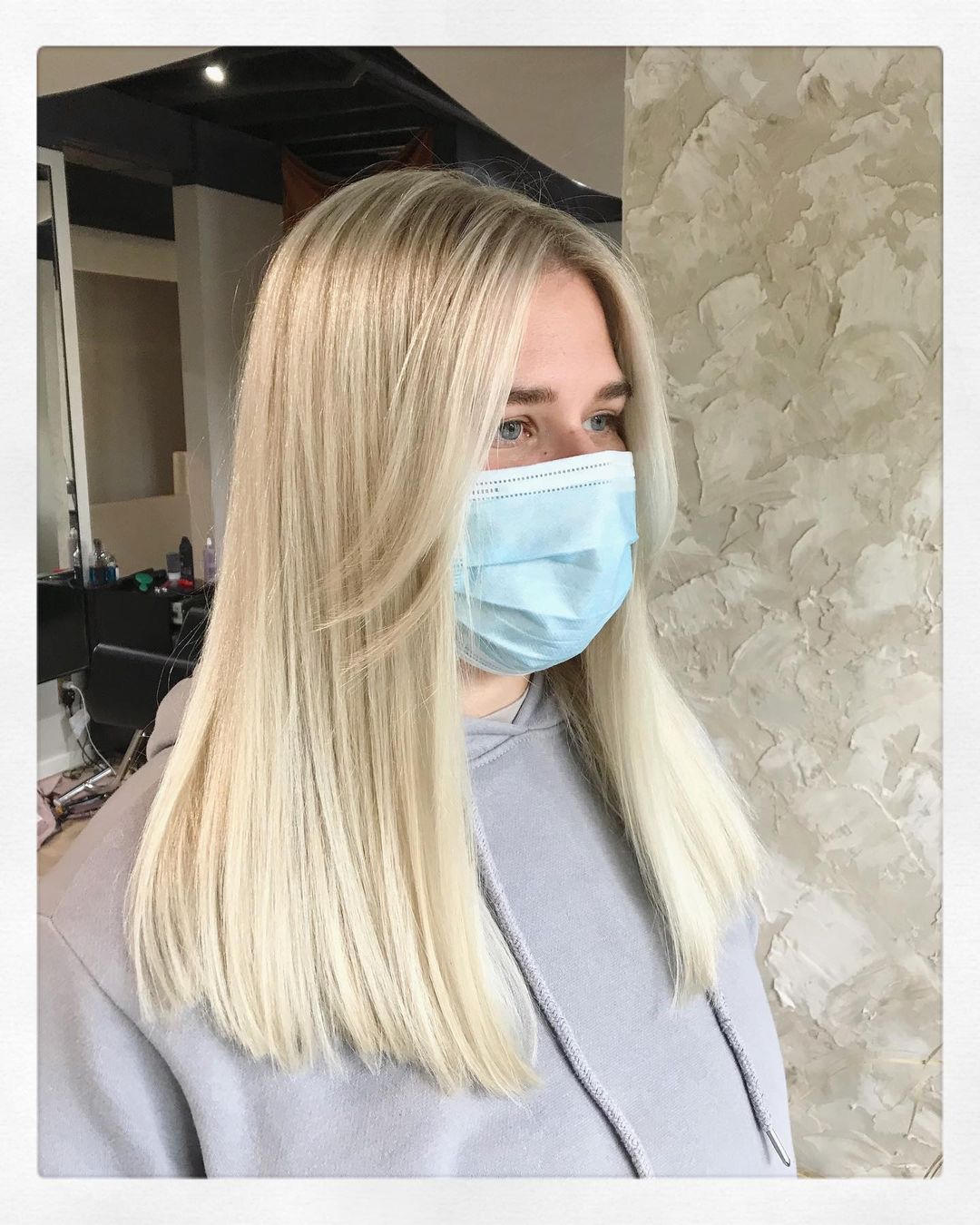 A hot icy blonde that you'll enjoy if you're a fan of attractive looks.
Short Side Swept Bangs
1. Voluminous Lilac Hair With Bangs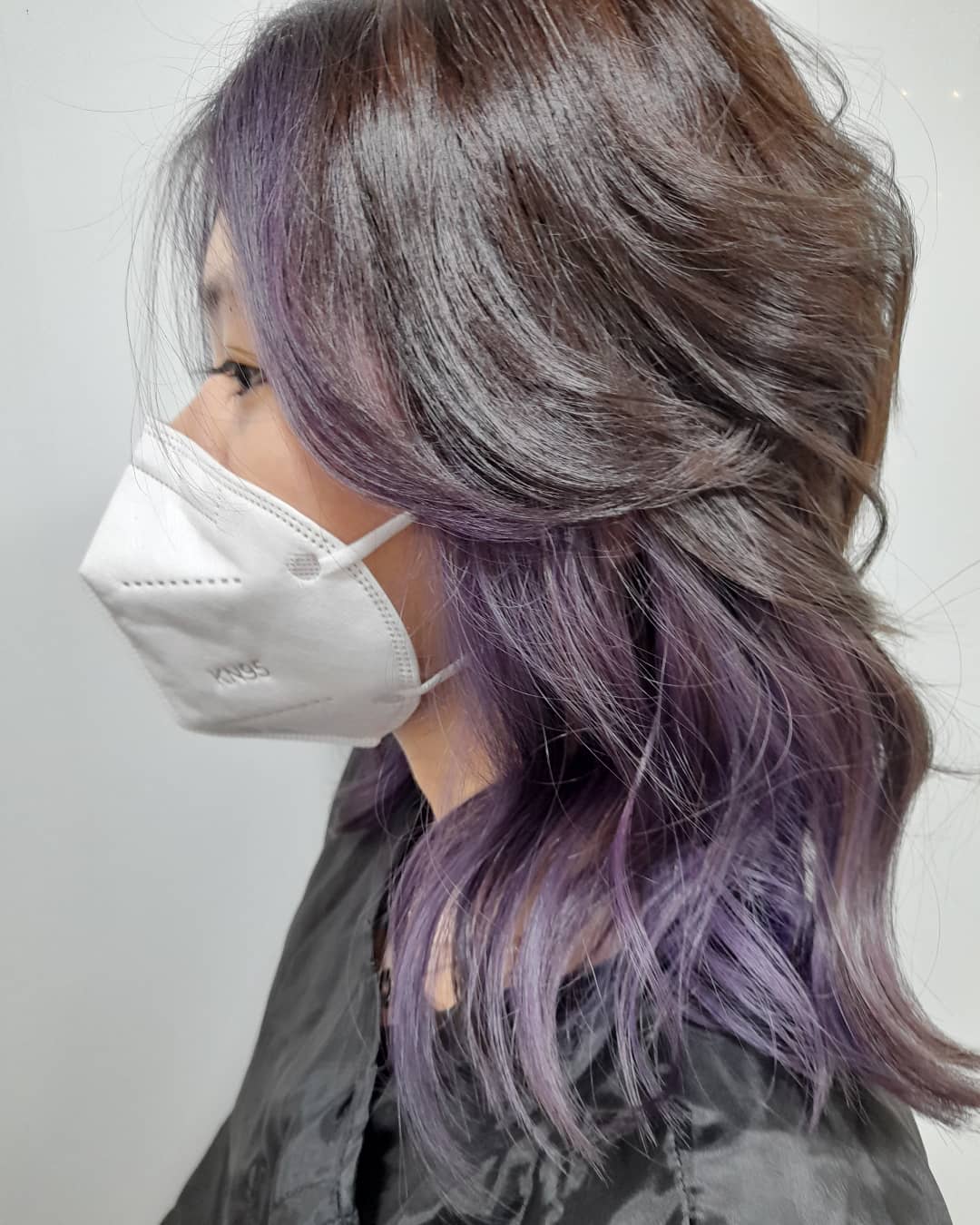 Spice up the look with this pop of purple for your school or college wear.
2. Short Brown Side Swept Bangs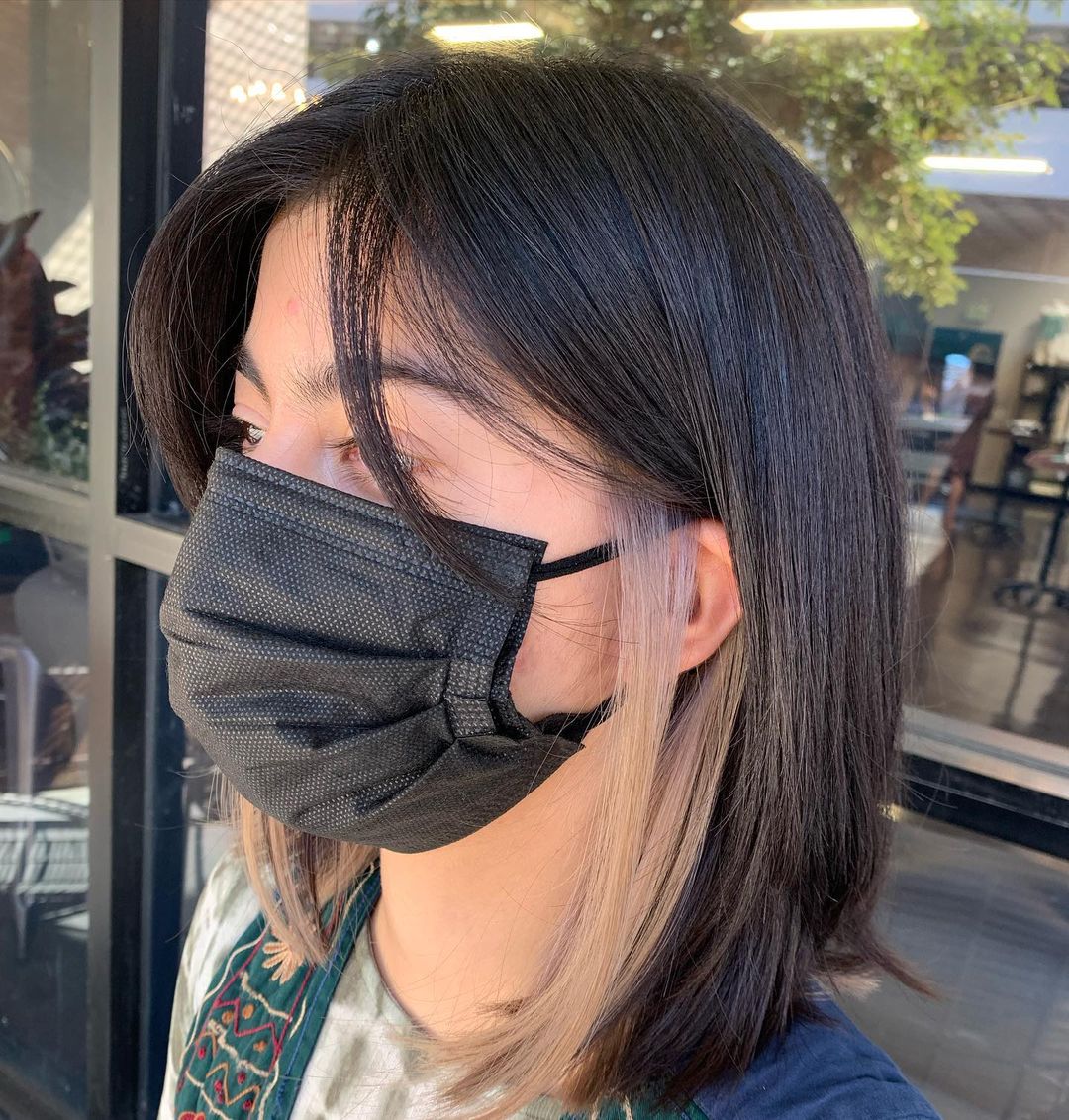 Side-swept bangs in this way will suit teens the most.
3. Orange Colored Hair With Bangs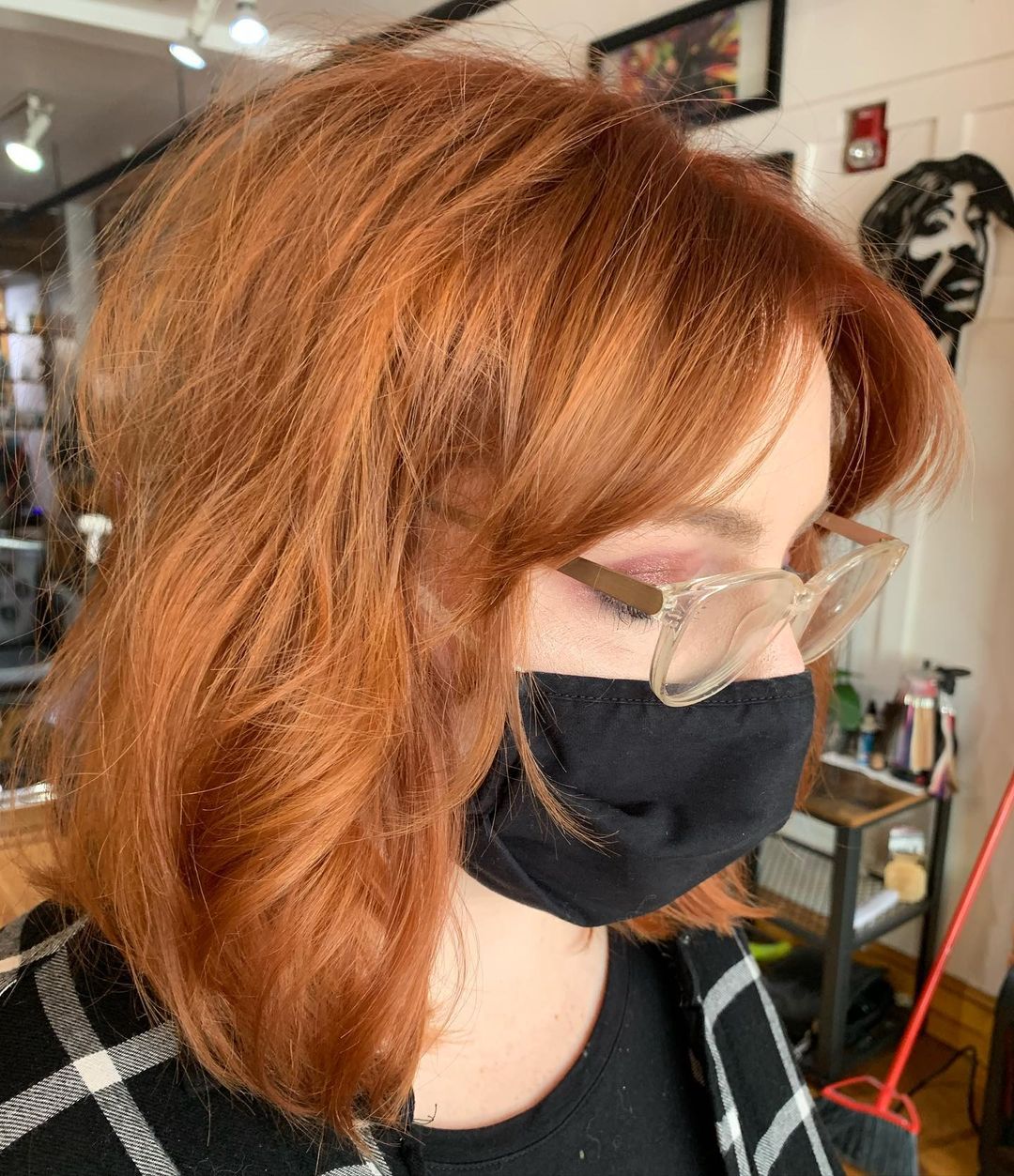 This hot red or copper color is for those who need a new hairdo for their everyday fall time.
4. Red Auburn Side Swept Bangs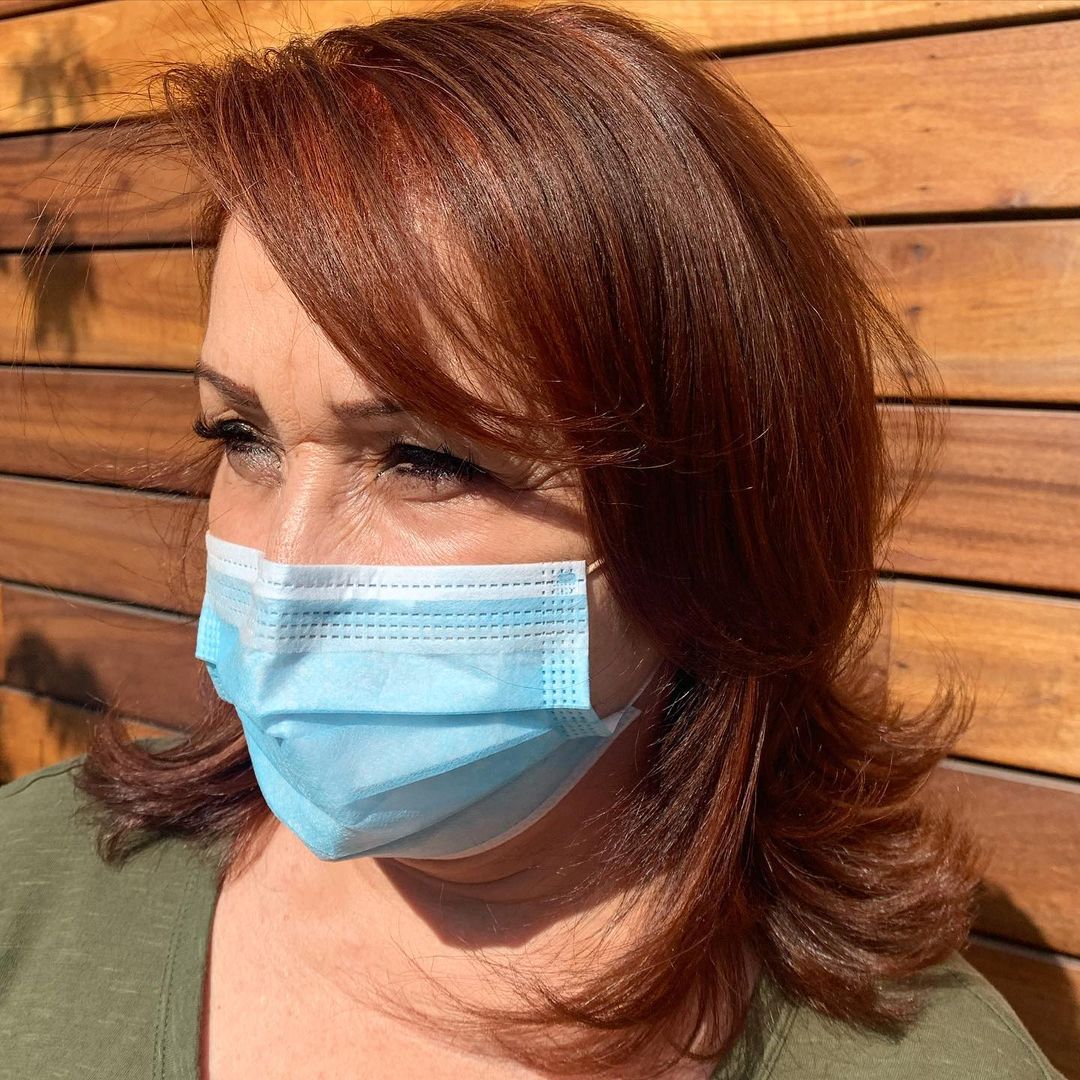 Auburn colors such as this one and these cute bangs will suit women who are in their forties.
5. Sleek & Elegant Dark Brown Hair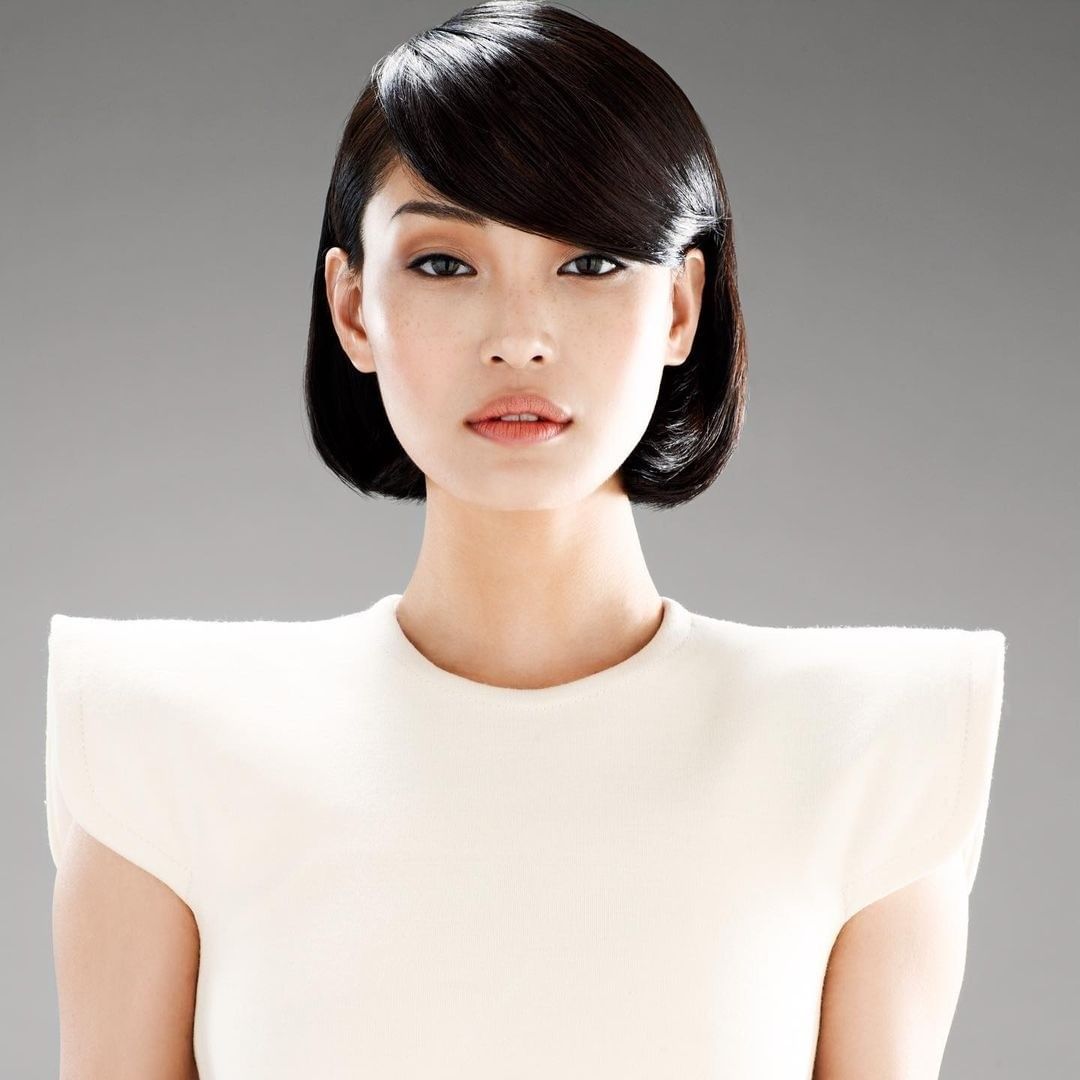 Sleek, shiny, and elegant – this side-swept bang hairdo has it all!
6. Short Hair With Highlights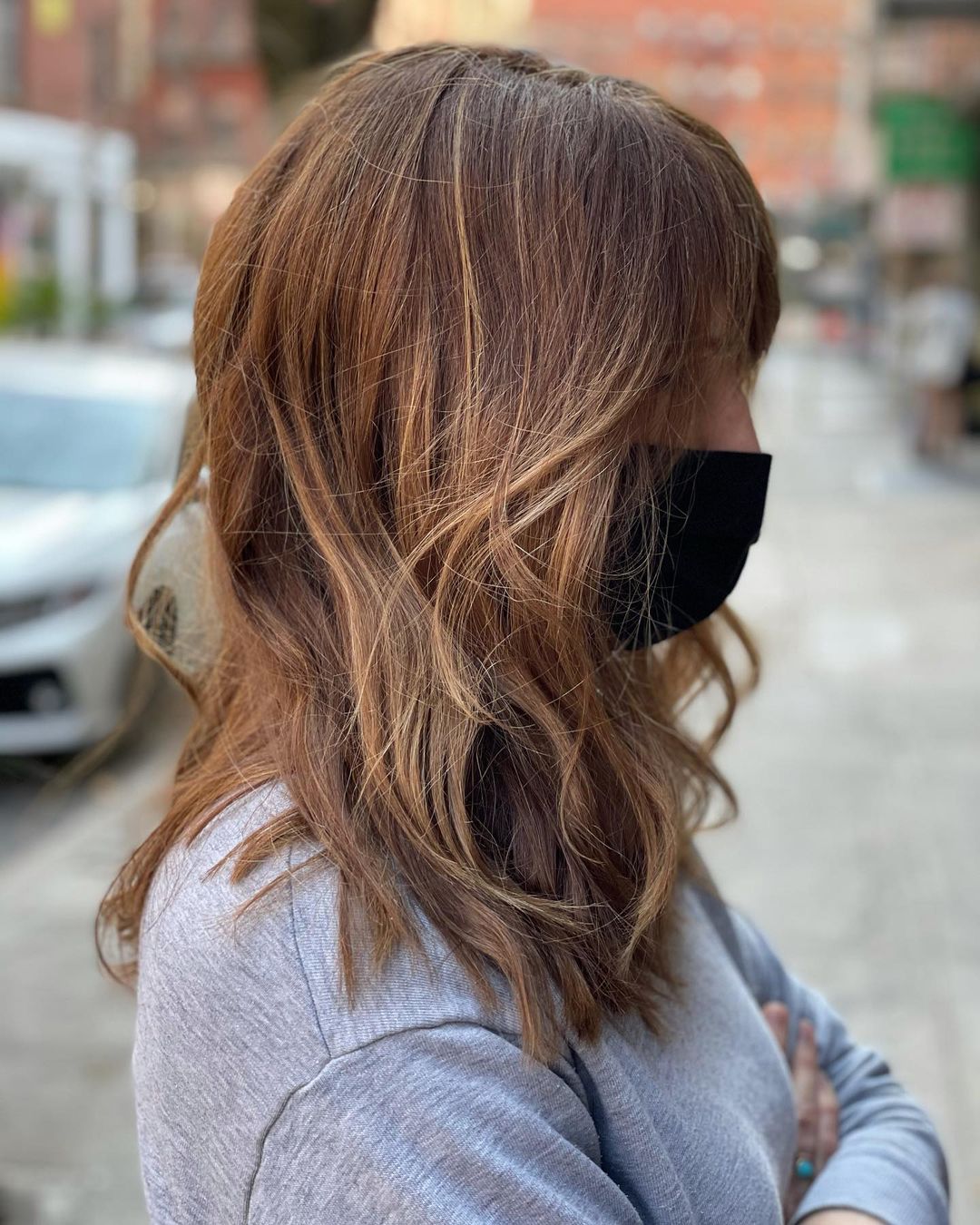 Add some color and dimension to your hair with these cute and elegant highlights to make it more pop.
7. Balayage Side Swept Bangs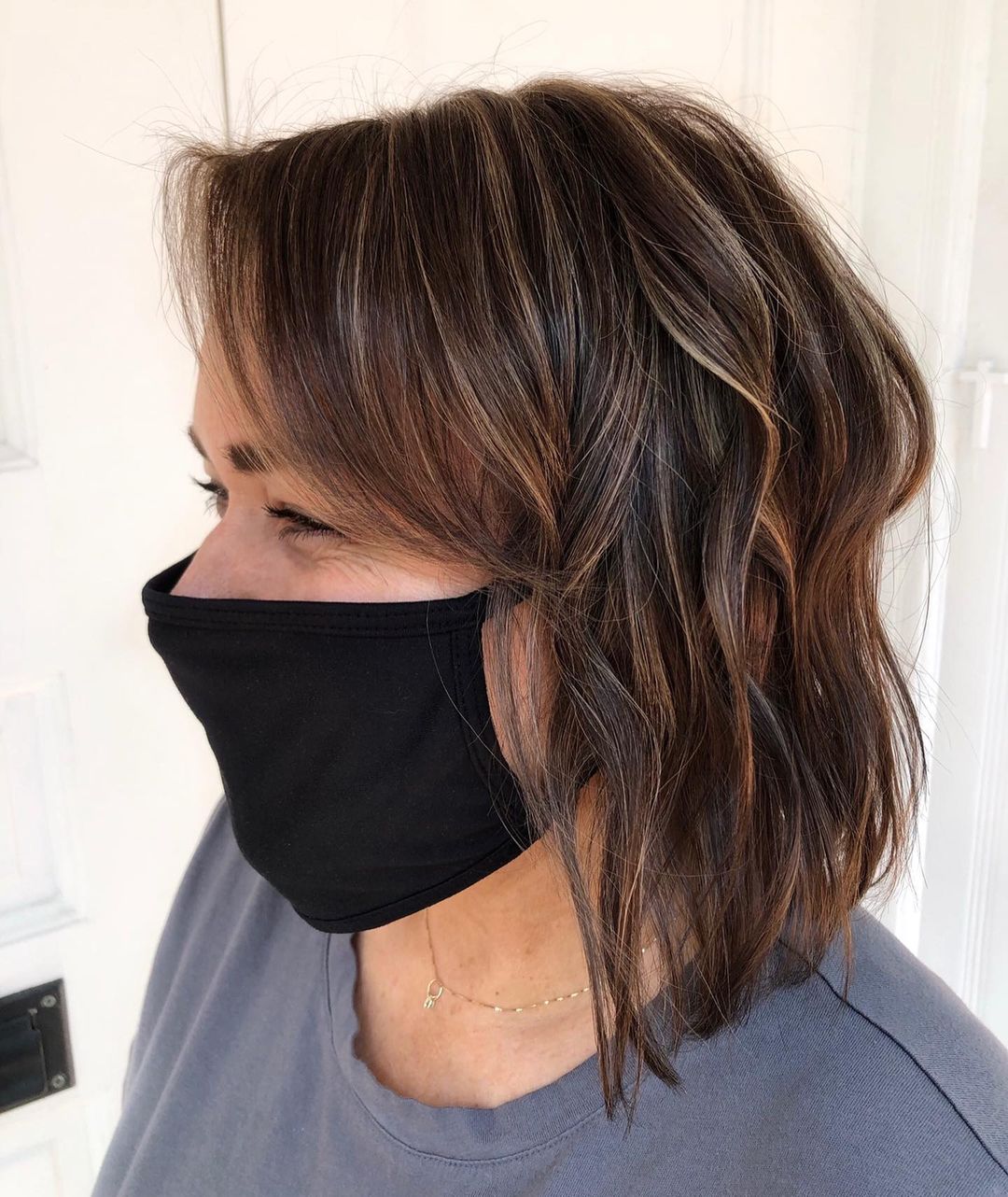 If you enjoy balayage highlights and side-swept bangs you're going to like this outcome.
8. Precise Black Bob Side Swept Bangs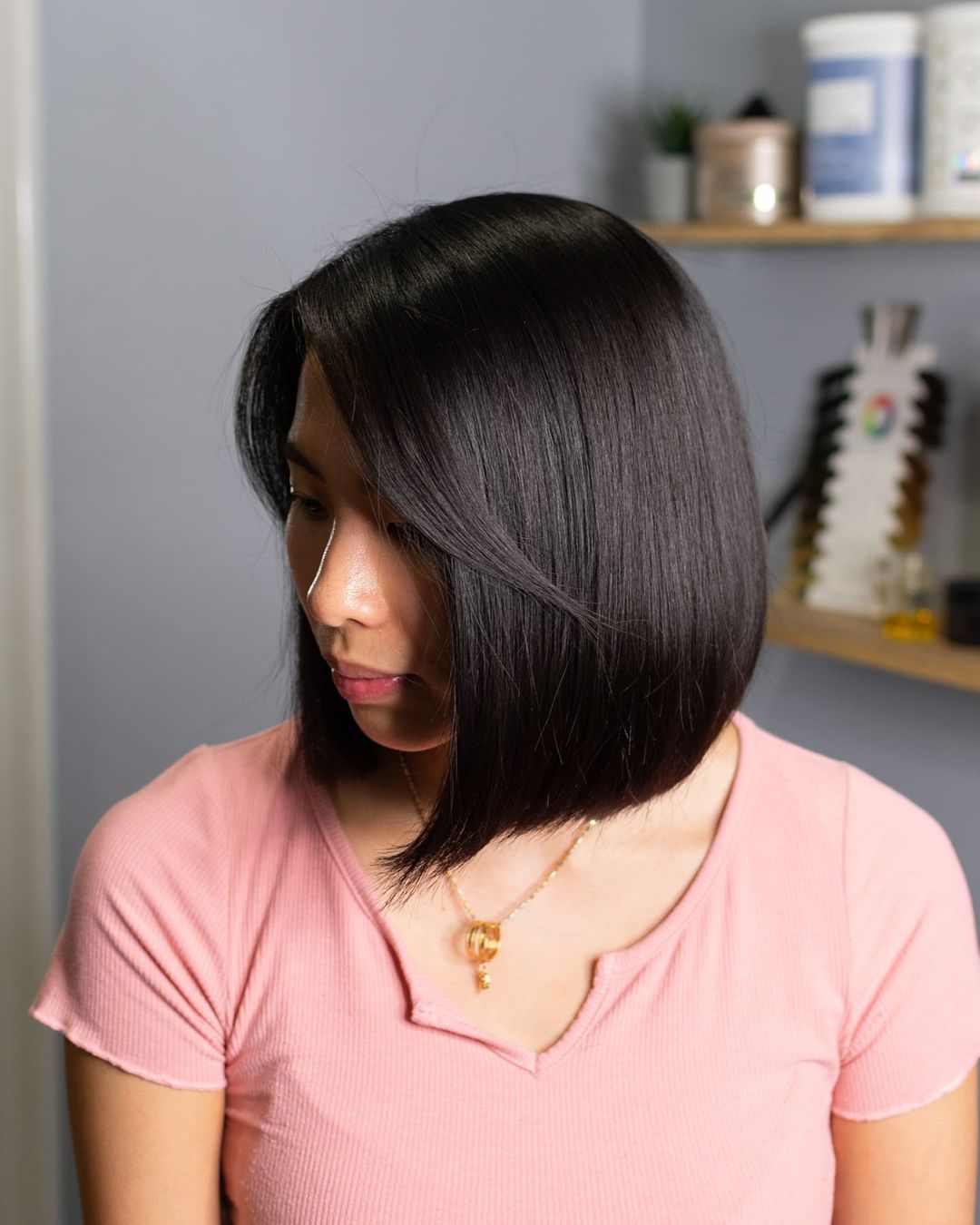 Women who have naturally sleek and shiny hair will enjoy this amount of shine and side-swept bangs.
9. Layered Hair Side Swept Bangs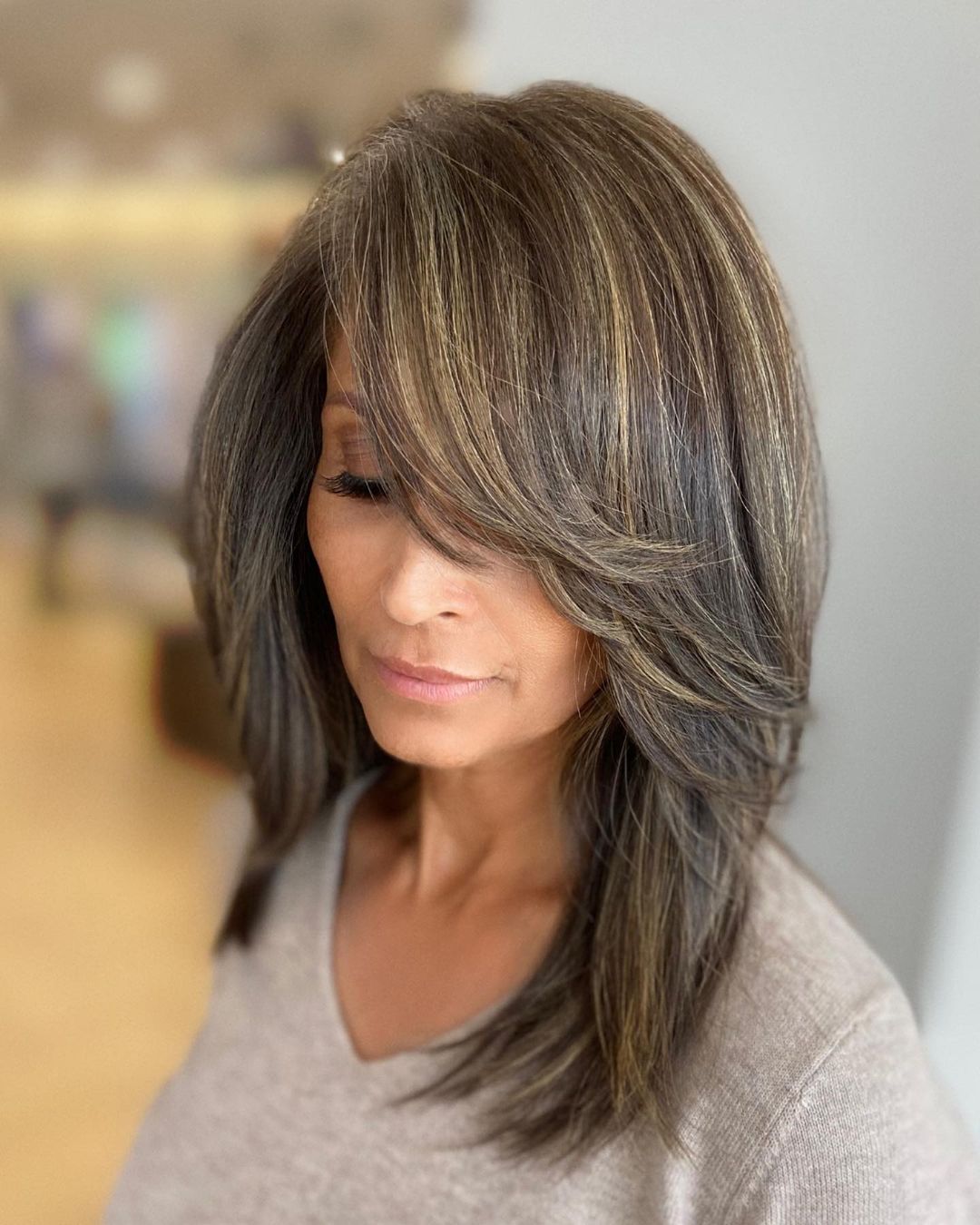 Cute and simple yet with the right kind of a side-swept bang, this hairstyle is perfect for workaholic women and their office wear.
10. Chocolate Brown Hair Side Swept Bangs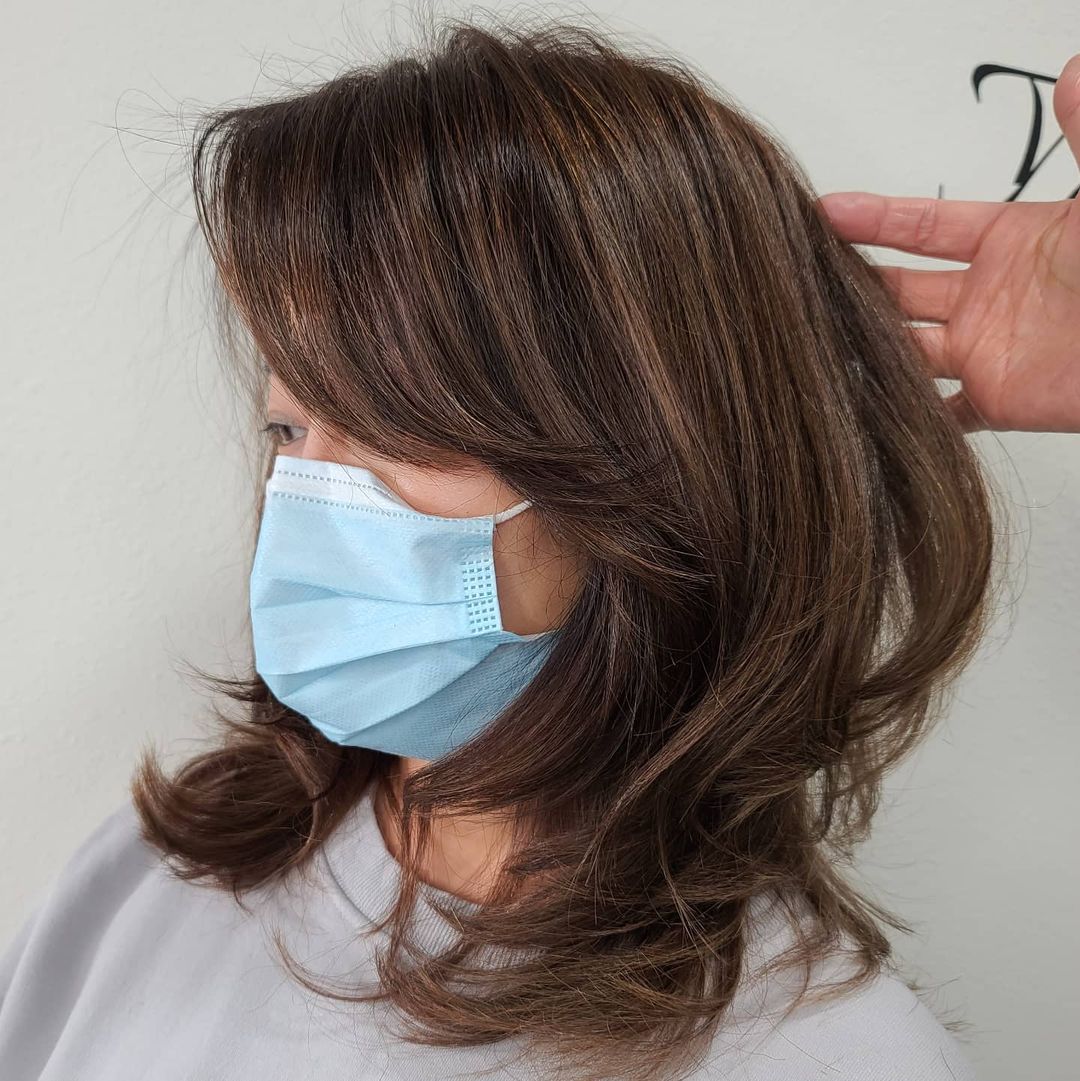 Incorporate these cute brown and blonde highlights into your look to make it more intriguing and elegant for your everyday life.
11. Shaggy Dark Brown Hair With Bangs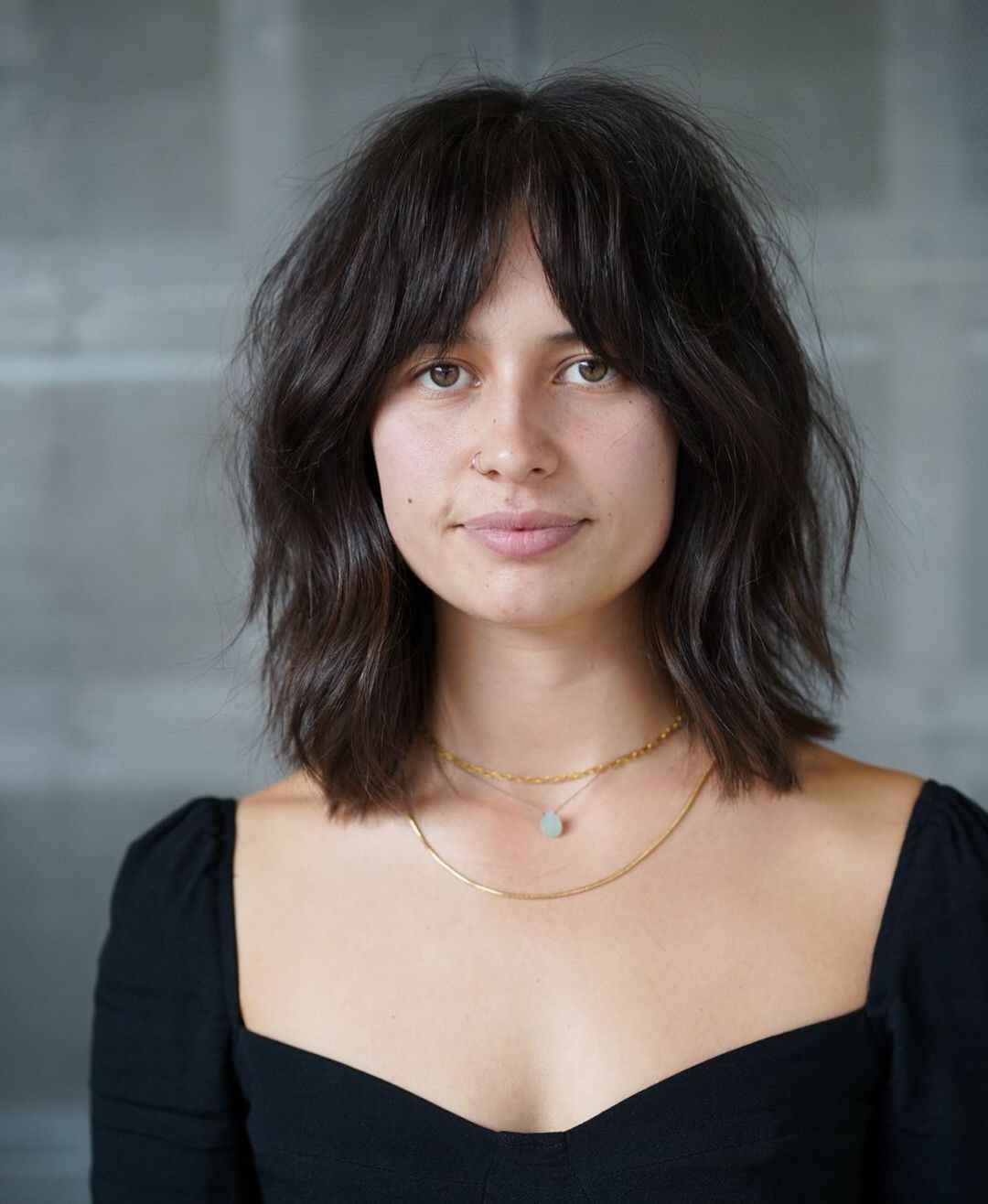 Cute and super voluminous, this side-swept bang action is for young women who like something modern.
12. Light Copper Hair With Bangs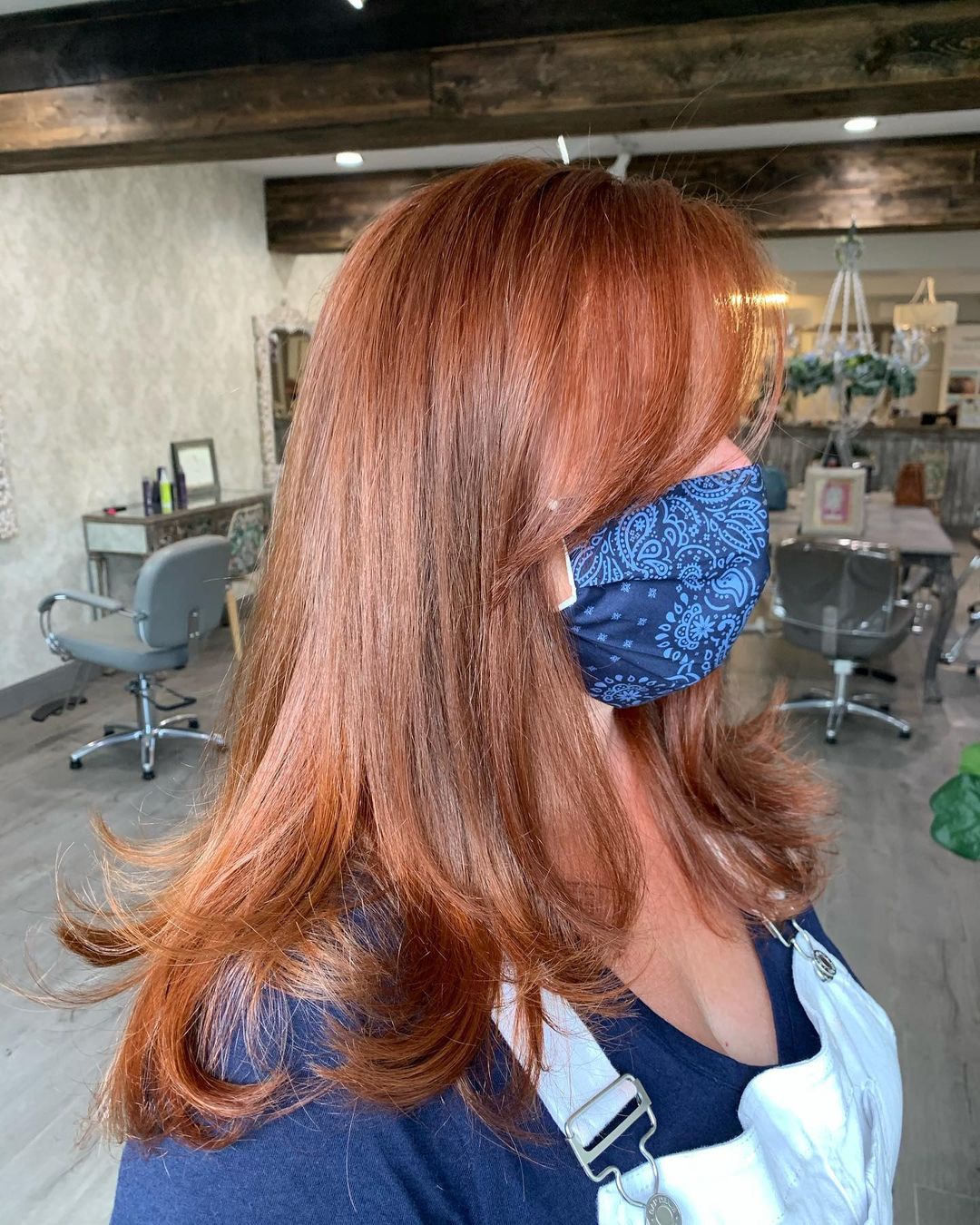 Hot copper hair and this length will look the cutest and the best for the fall.
13. Light Blonde Highlights With Bangs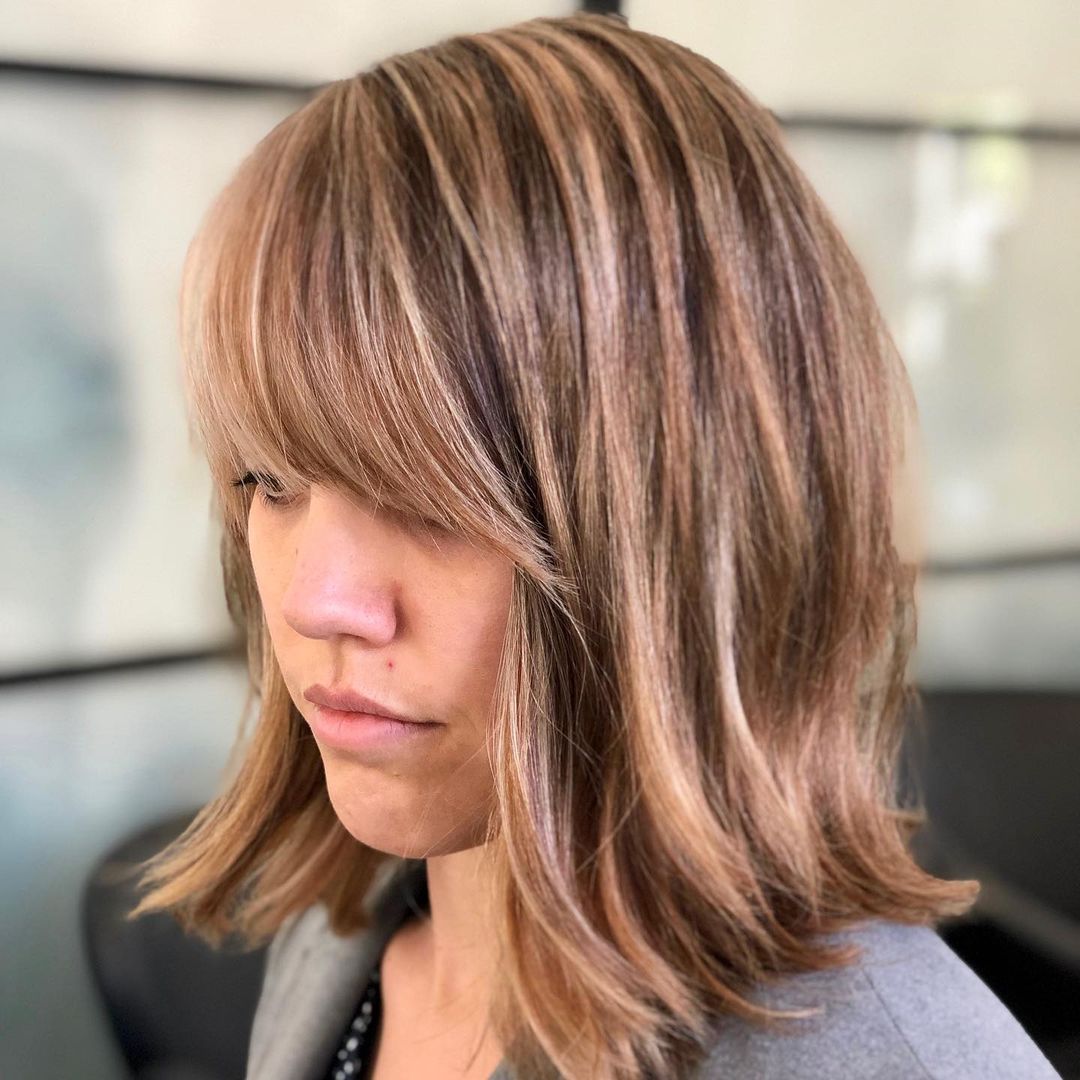 Women who are in their thirties are going to like this side-swept hairdo the most.
14. Voluminous Chocolate Brown Hair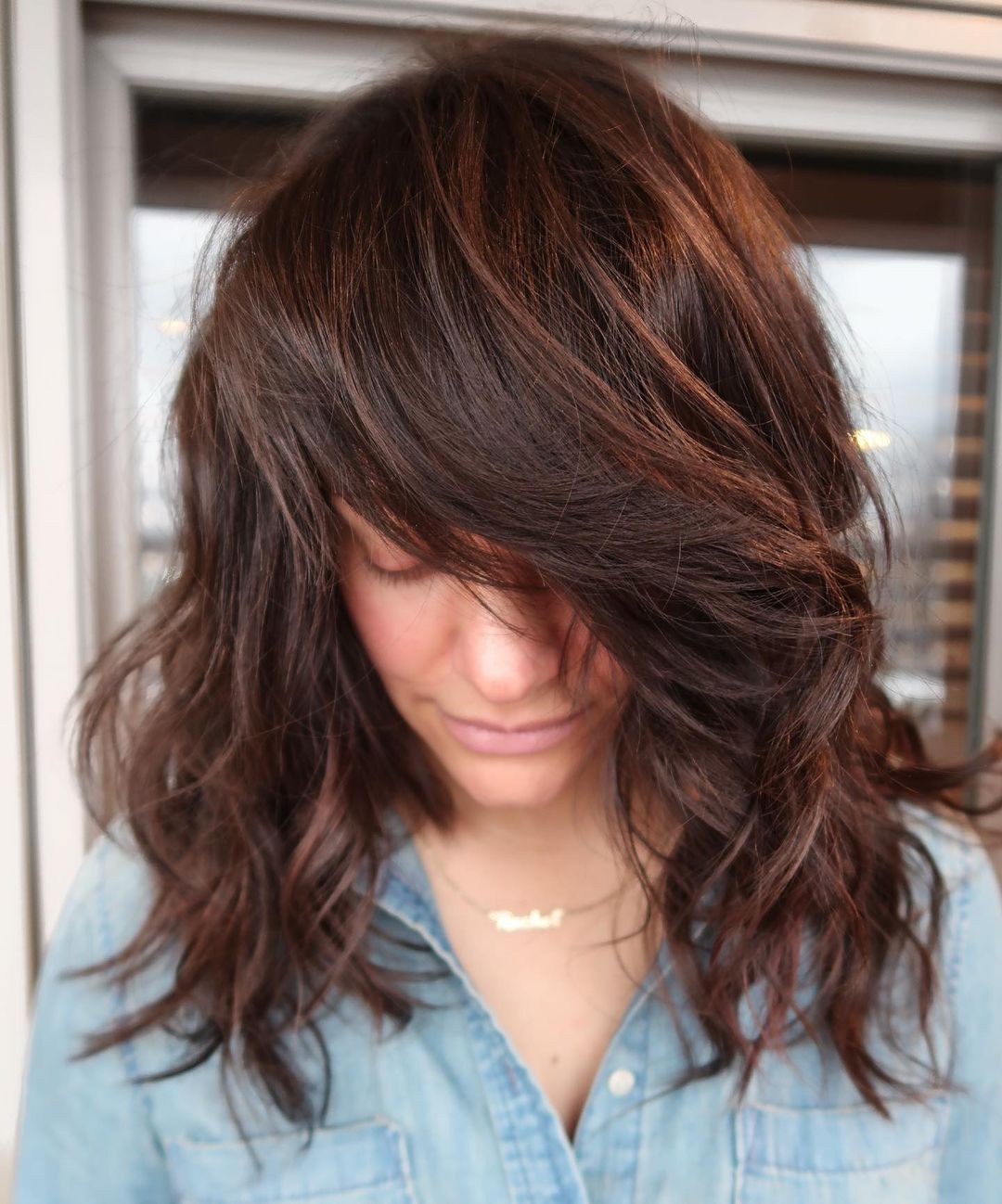 Enjoy these side-swept bangs and use them as a way to contour your face and play with your hairstyle.
15. Blonde Layered Look With Bangs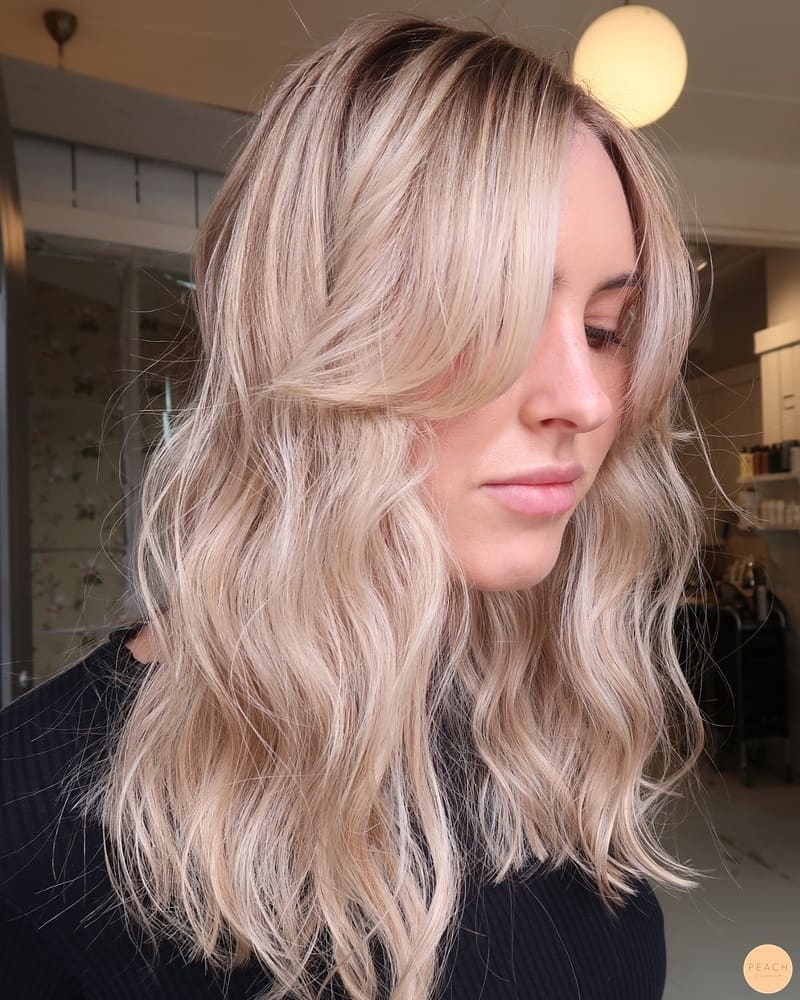 The perfect tone of blonde for women who want to throw on something on top of their natural brown hair.
16. Side Swept Bangs Natural Brown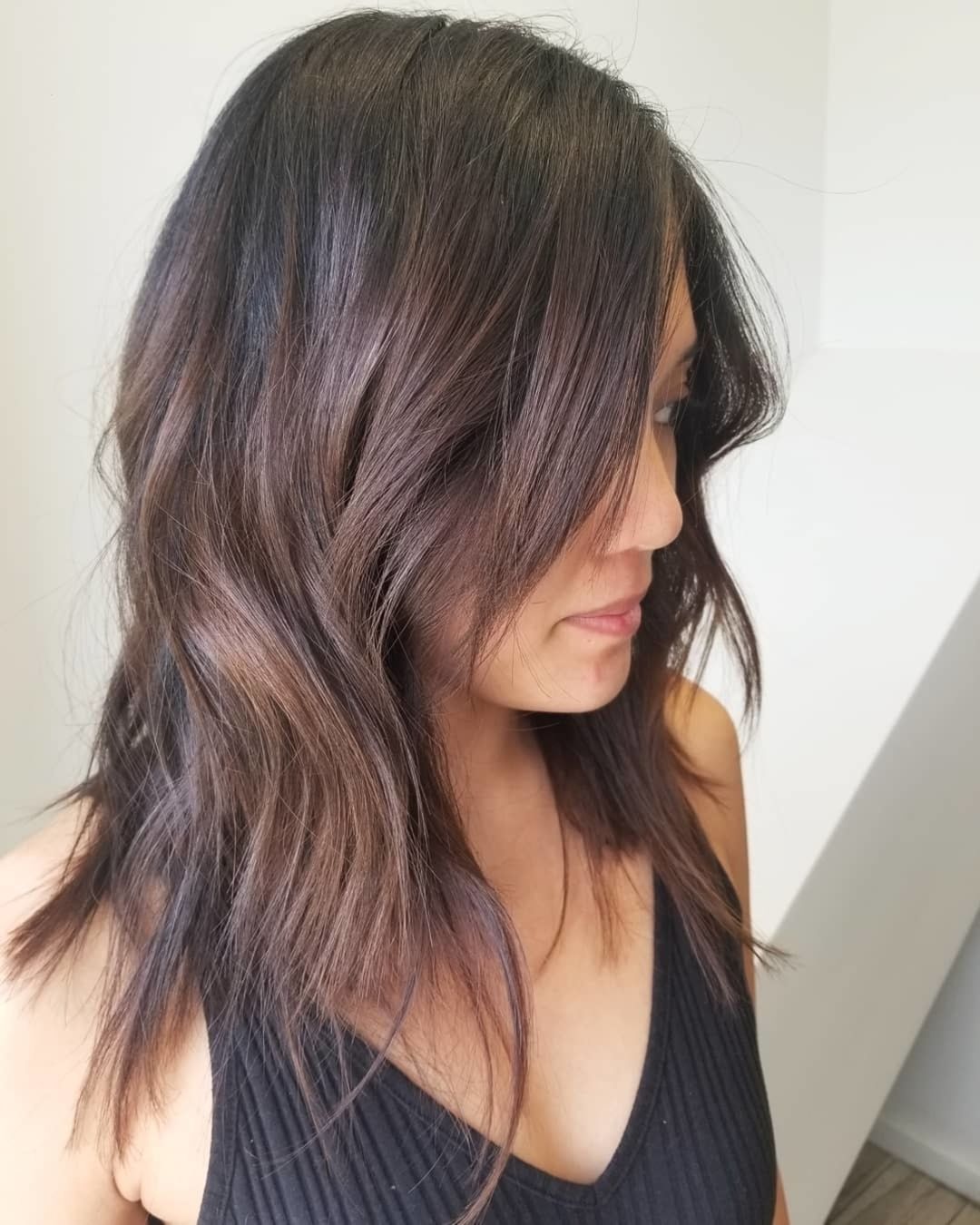 If you truly trust your hairstylist ask them for this cut and experiment with such elegant layered look.
17. Precise Bob Cut Side Swept Bangs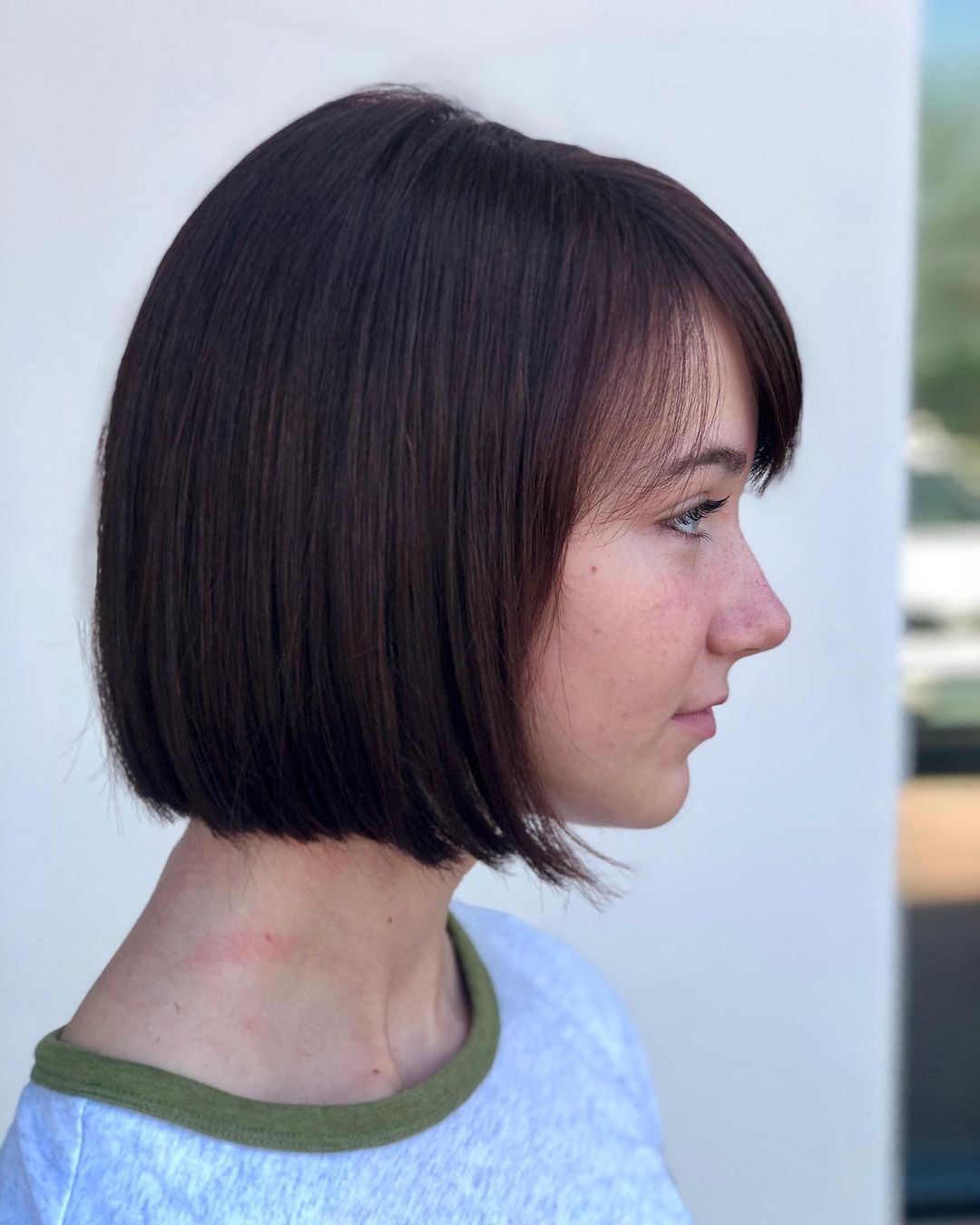 Show off your dark brown or natural hair color if you're someone who enjoys simpler & easy to maintain hairdos and feminine looks.
18. Elegant Layered Look With Bangs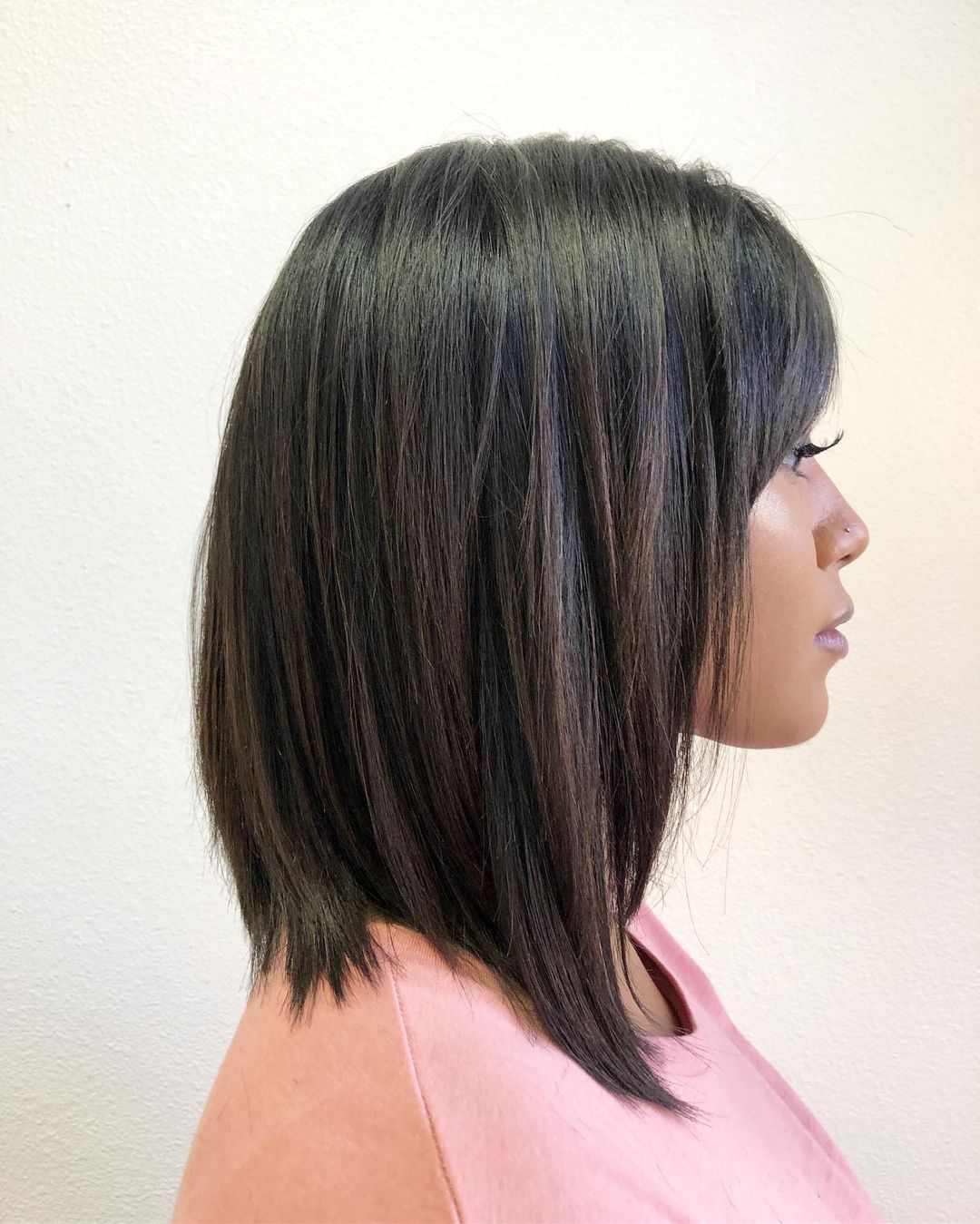 Add these side-swept bangs and wear them along with your natural brown hair color and this serious amount of volume.
New Hairdo New You!
Which look was your favorite to begin with? Do you believe that most women can embrace a new cut and feel more sexy and confident once they get it done? Let us know where you stand when it comes to these gorgeous ideas, we can't wait to see what you end up choosing.