Taper haircut is so cool and often worn by men who like faded or defined looks. If you want to go for something that is truly complimentary to your face shape, this is it! Men of any age can go for a taper cut, as well as guys who have straight or curly hair. Keep on reading and find your inspo with one of our options down below.
What Is A Taper Cut?
A taper hairstyle is when your hair gradually changes from long to short from the top of your head down to your hairline. It is a defined look and something that runs short or even shaved on the sides while leaving your top voluminous and noticeable. You can style it despite your hair length, texture, or color.
How Pricey Is A Taper Cut?
You will pay $50 for a taper haircut with most barbers or hair salons. The thing is, this hairstyle demands a lot of precision, as well as a love for detail. It is not too easy to achieve and it will look the best once you fully commit to a trustworthy hairstylist or barber.
1. Curly Taper Haircut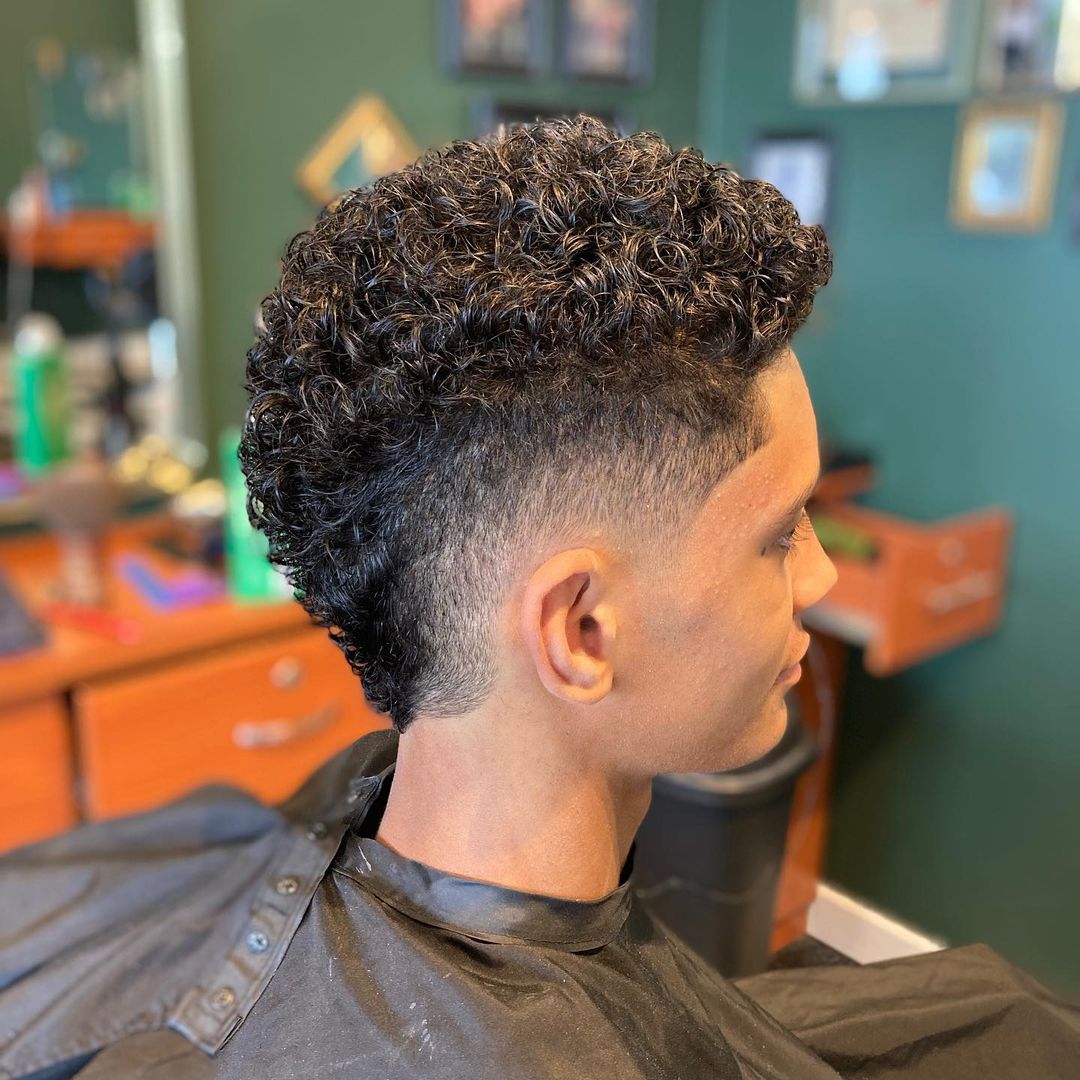 Enjoy a bit of a curl and that subtle fade detail for your everyday wear.
2. Braid Taper Cut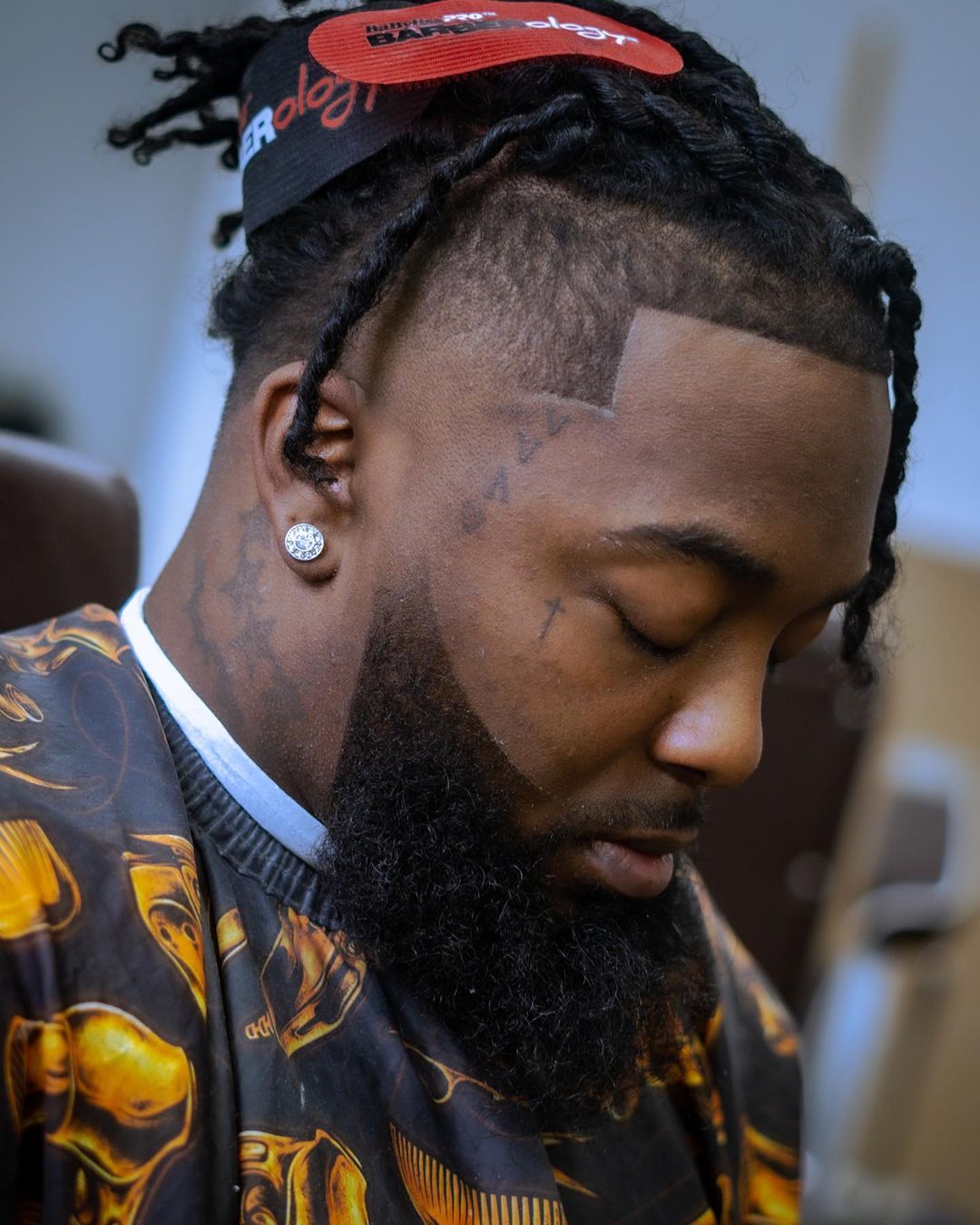 Consider going for braids to truly emphasize the beauty of this retro look.
3. Black Hair Taper Look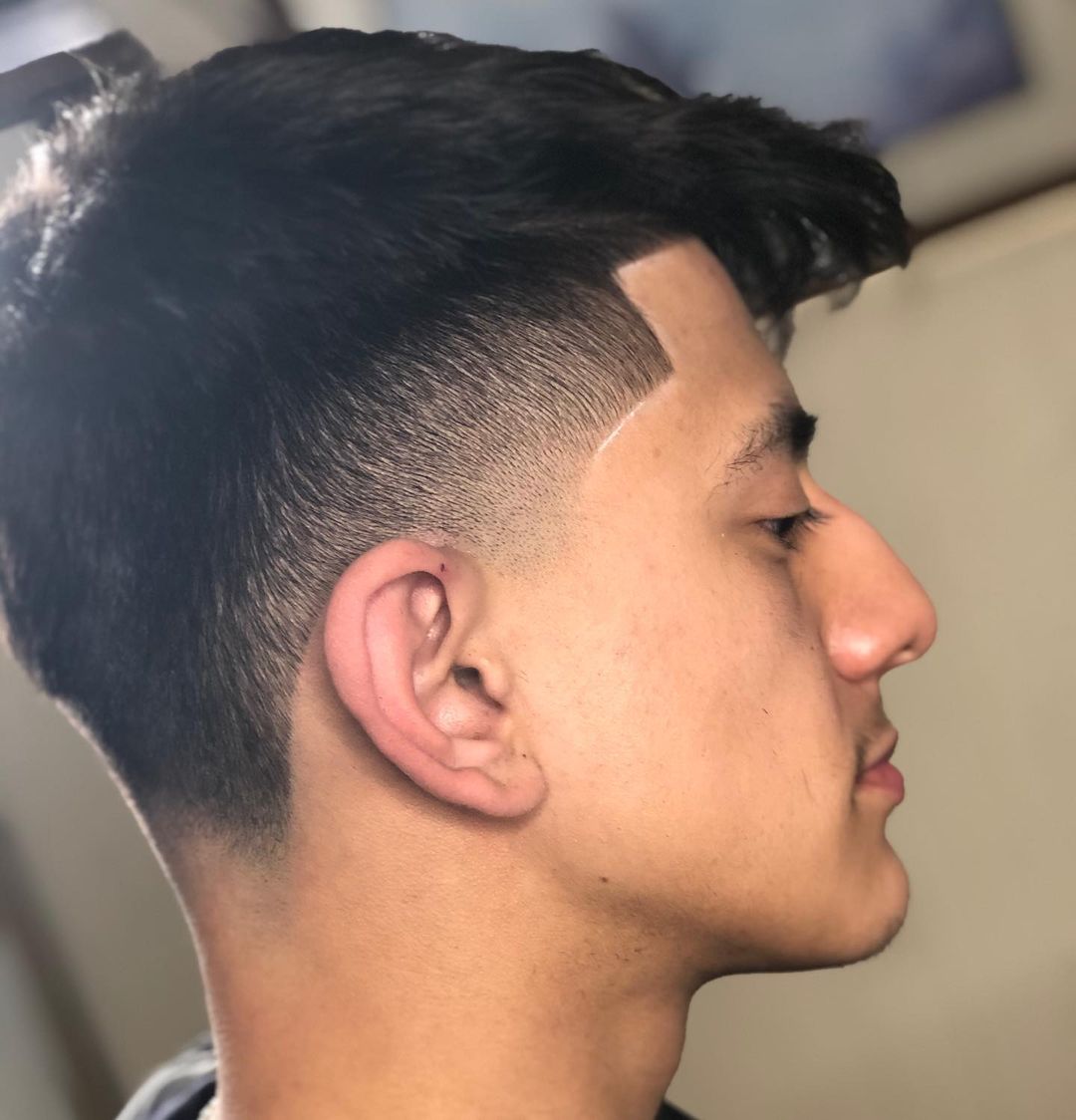 This hairstyle will take you 5 minutes to style in the morning!
4. Medium-length Hairstyle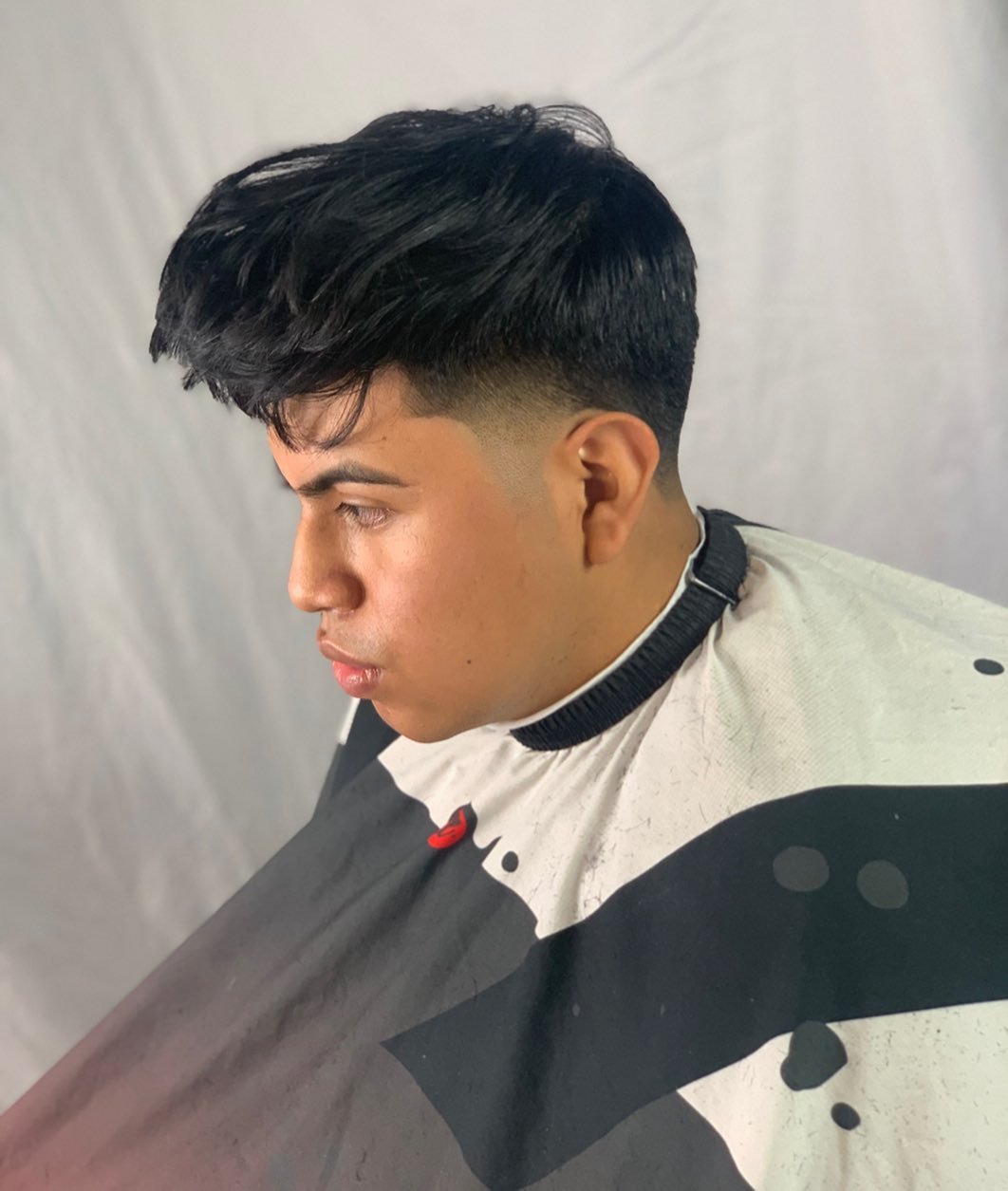 Pay close attention to the amount of volume with this wavy curly hairdo.
5. Voluminous Taper Cut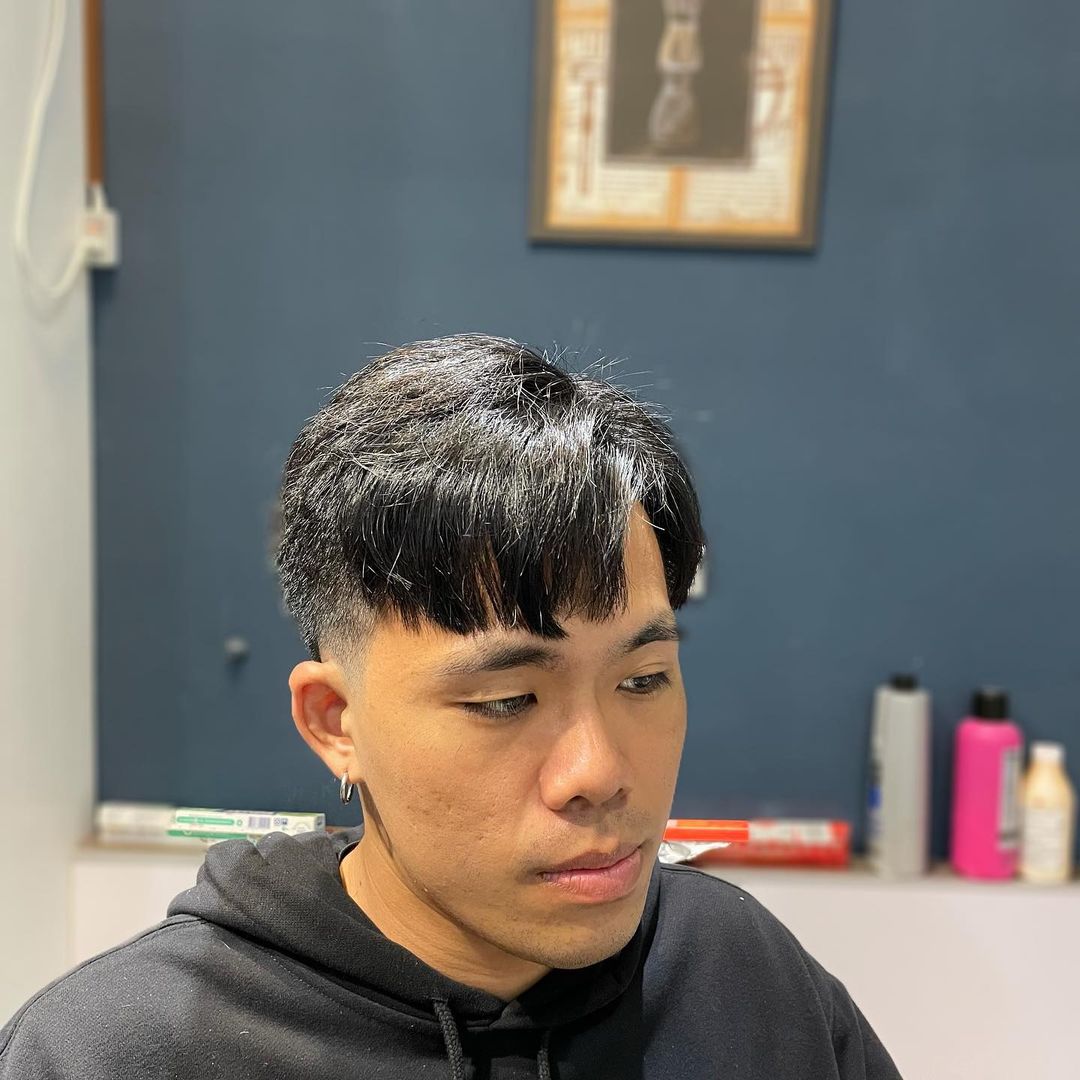 Part your hair on the sides if it complements your face shape. Add a slight fade detail underneath to add texture and dimension.
6. Detailed Taper Hairstyle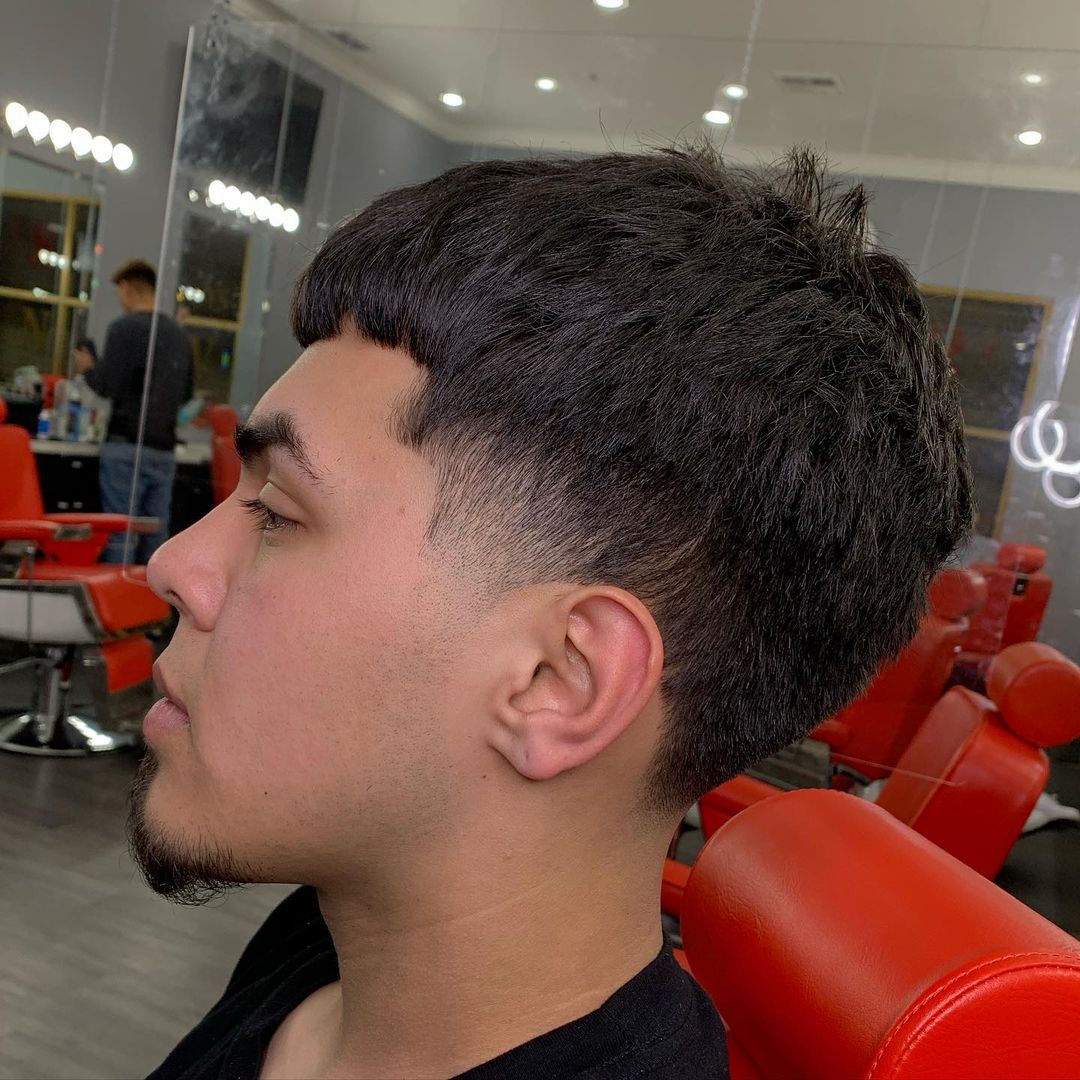 Men who have curly hair can also give it a go with this shorter fade.
7. Light Blonde Taper Cut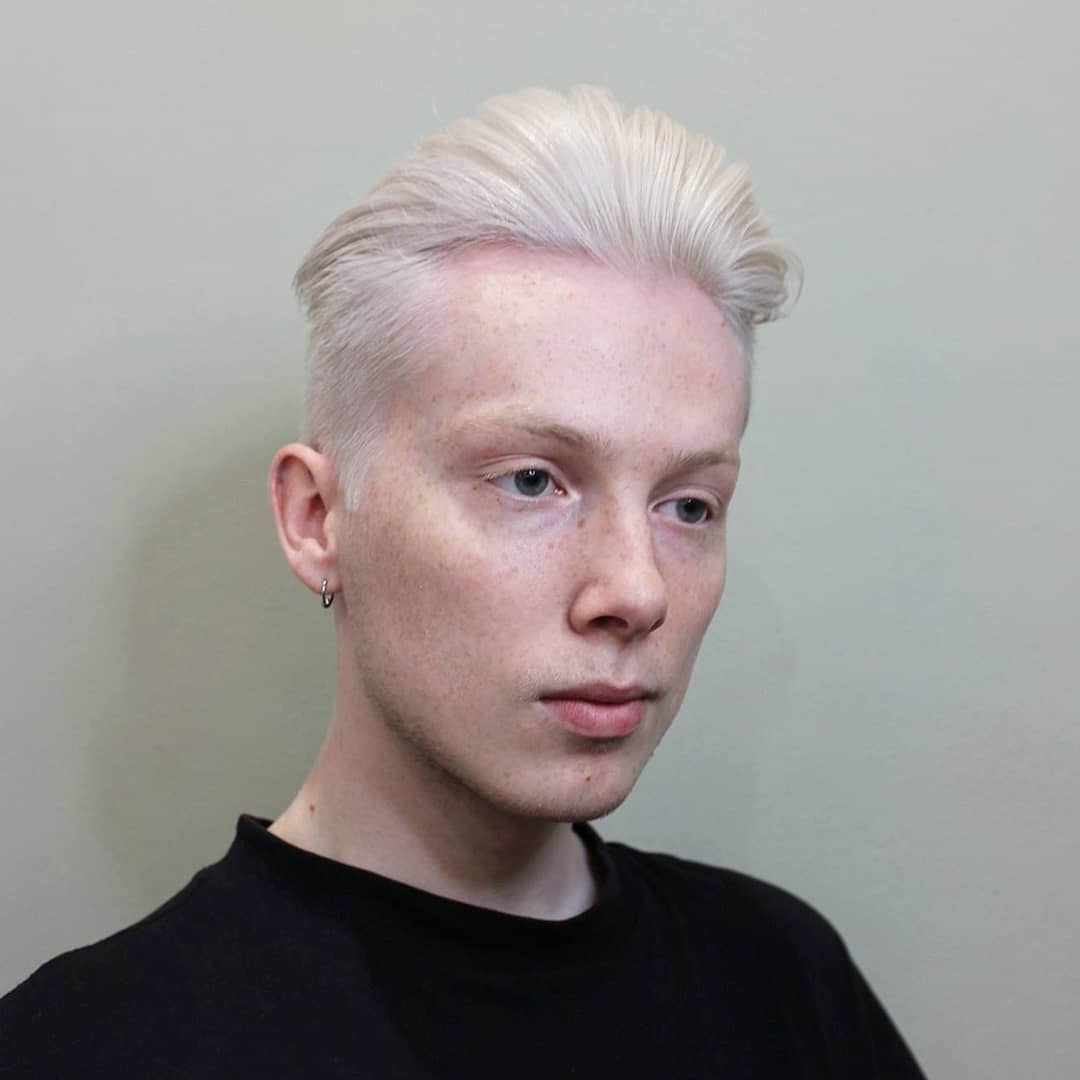 Not a lot of guys dare to wear bleached blonde looks. Do you?
8. Short Taper Hairstyle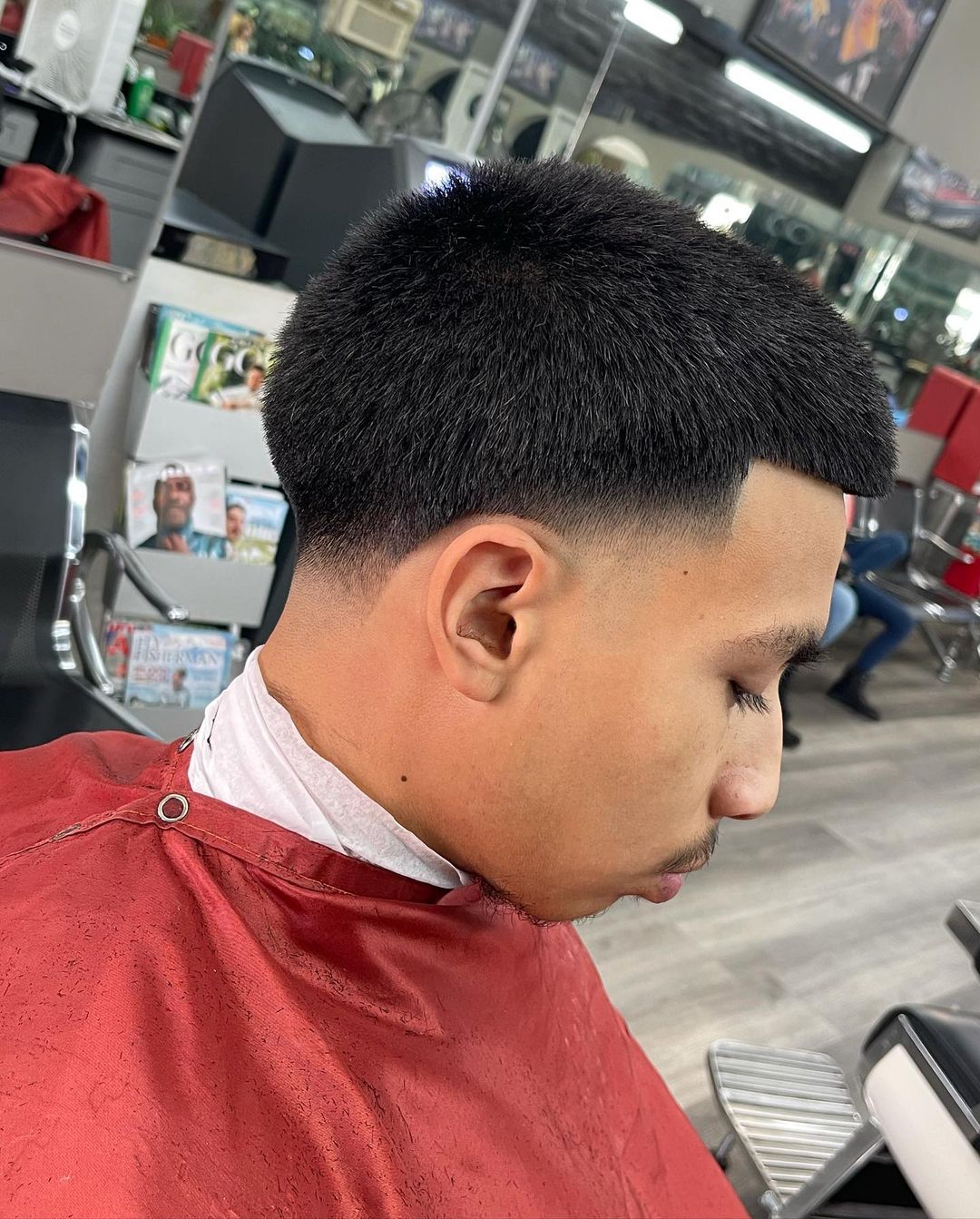 This hairstyle is a quick and easy 3-minute hairdo to style every morning.
9. Voluminous Wavy Tapered Look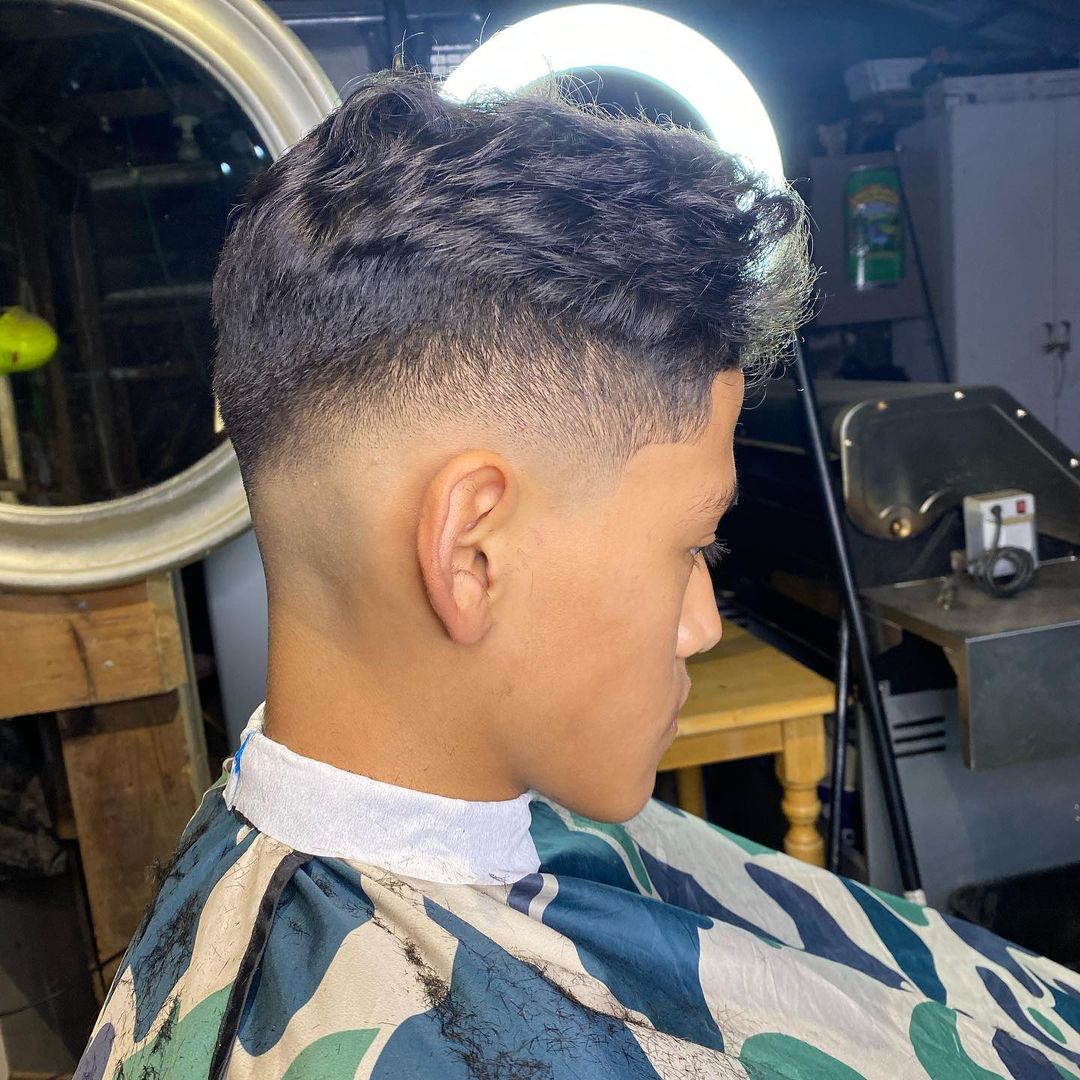 Go for these defined edges and curly top. You will like the outcome with a bit of your favorite hair wax or hair gel.
10. Silver Icy Cut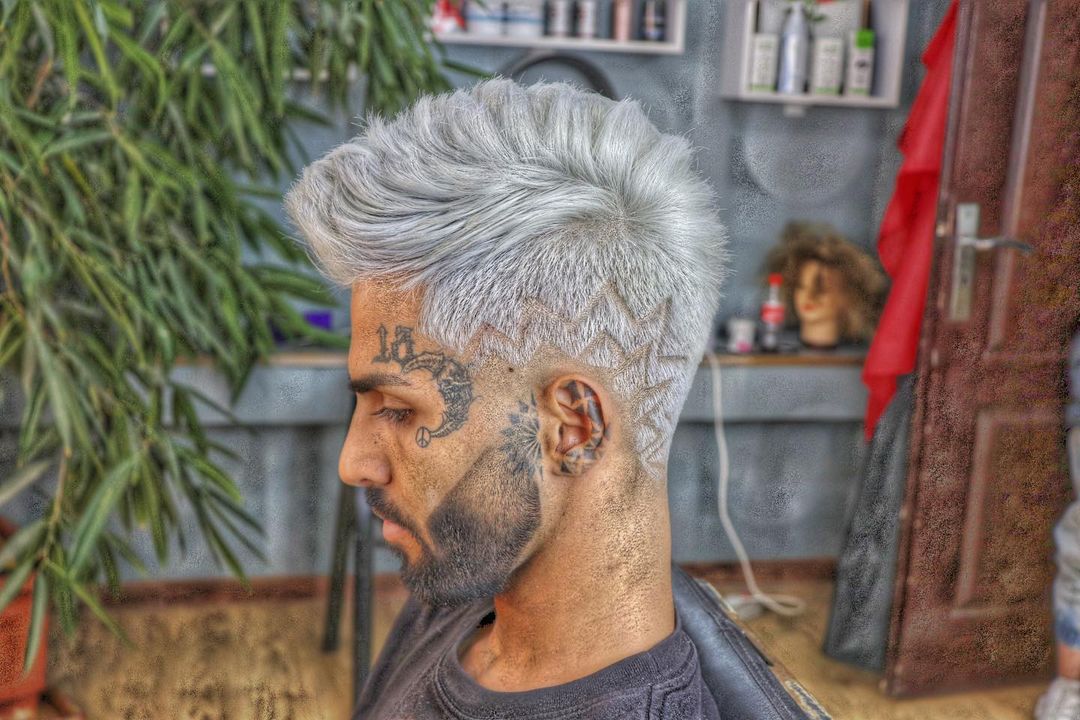 How many people have you seen wearing an icy silver hairdo? This look is so trendy and different from most. Only some dare to wear it.
11. Faded Taper Cut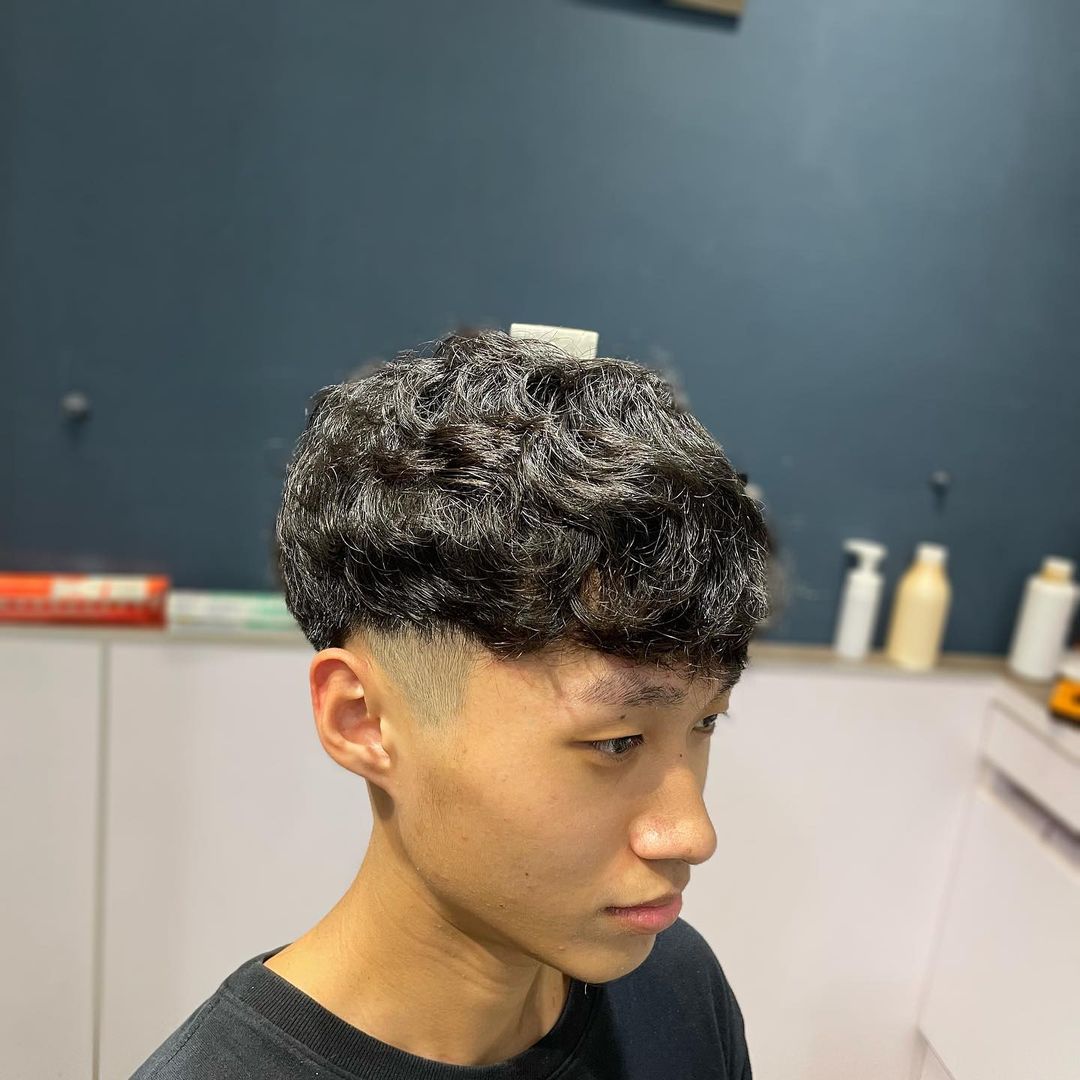 A mid-fade taper cut is often worn by men who have a lot of naturally healthy and shiny strands.
12. Medium-length Brown Cut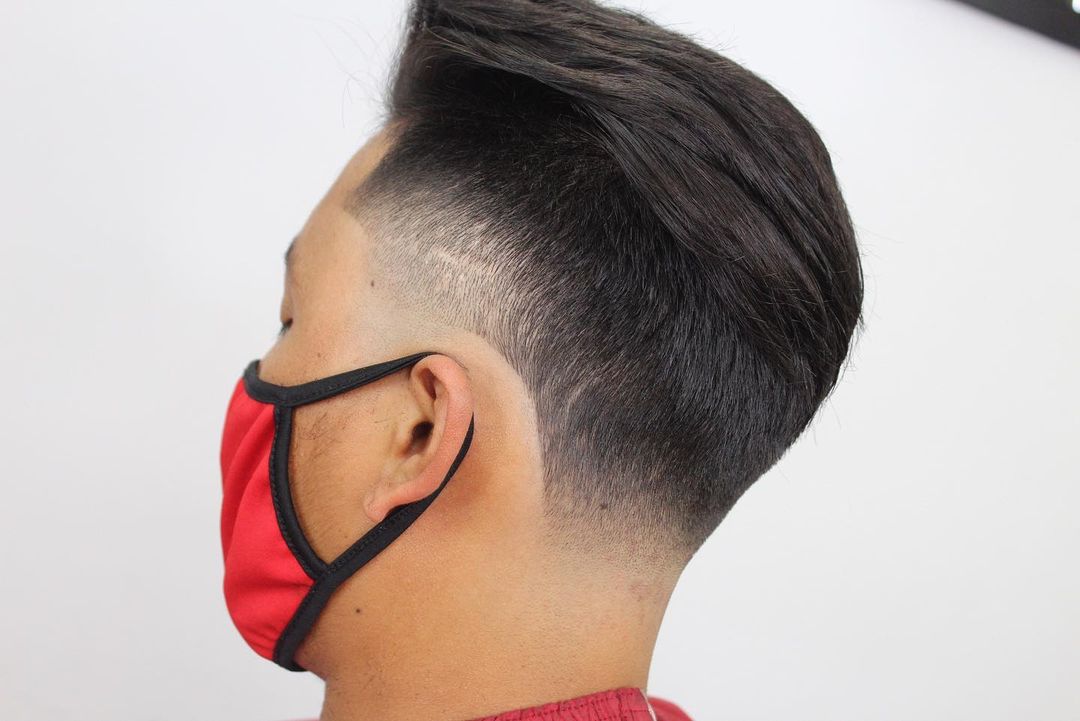 This hairstyle just goes to show you how mature guys can also rock this beauty for any day or night-time event.
13. Back Swept Taper Haircut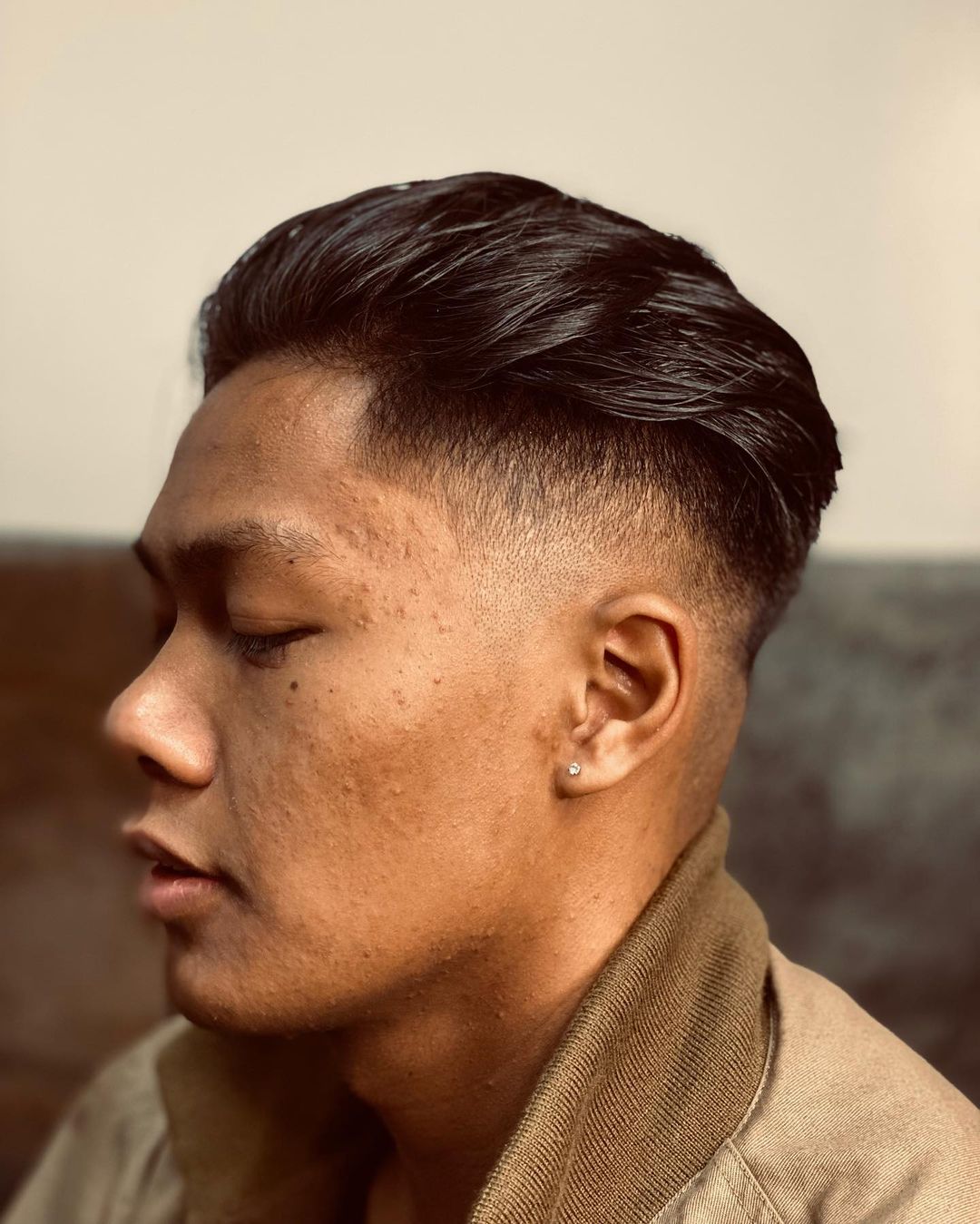 Go for your hair styled on the sides and embrace this cool fade. Thanks to its details the look is very modern and picture-perfect!
14. Detailed Hairstyle Fade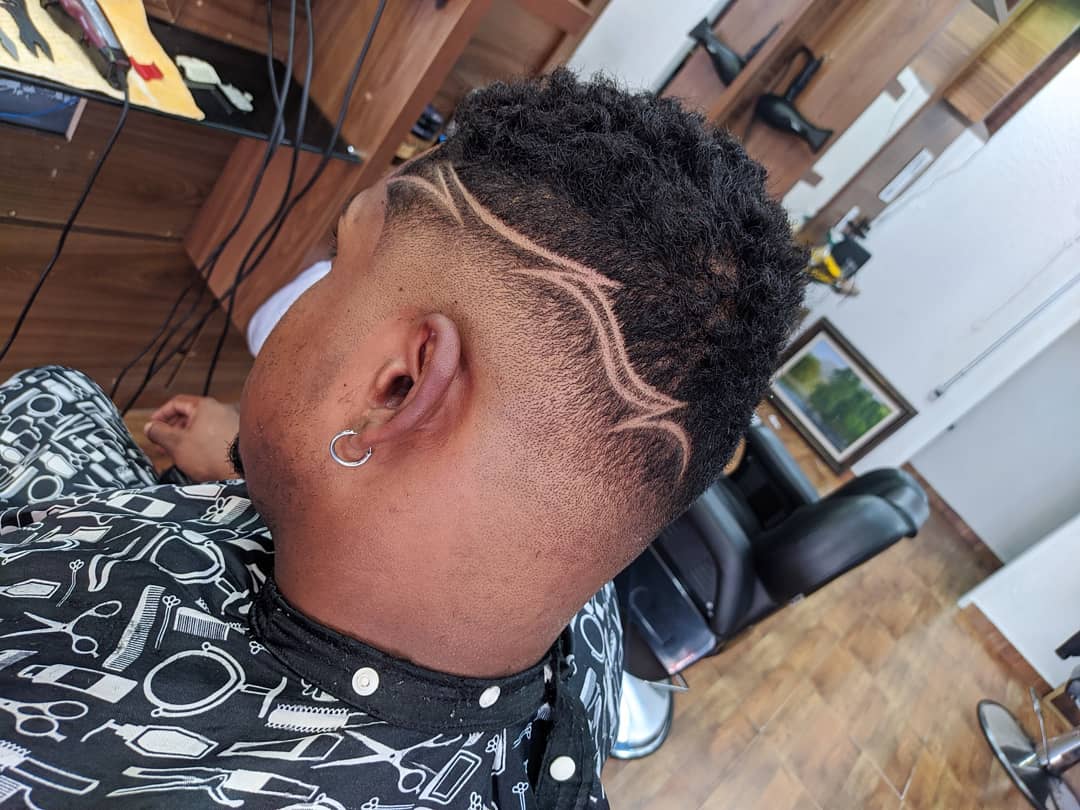 If you fully trust your barber or your hairstylist this will suit you. Wear the look for your semi-formal events. It is detailed with buzz and fade details for your modern wear.
15. Long Voluminous Back Swept Look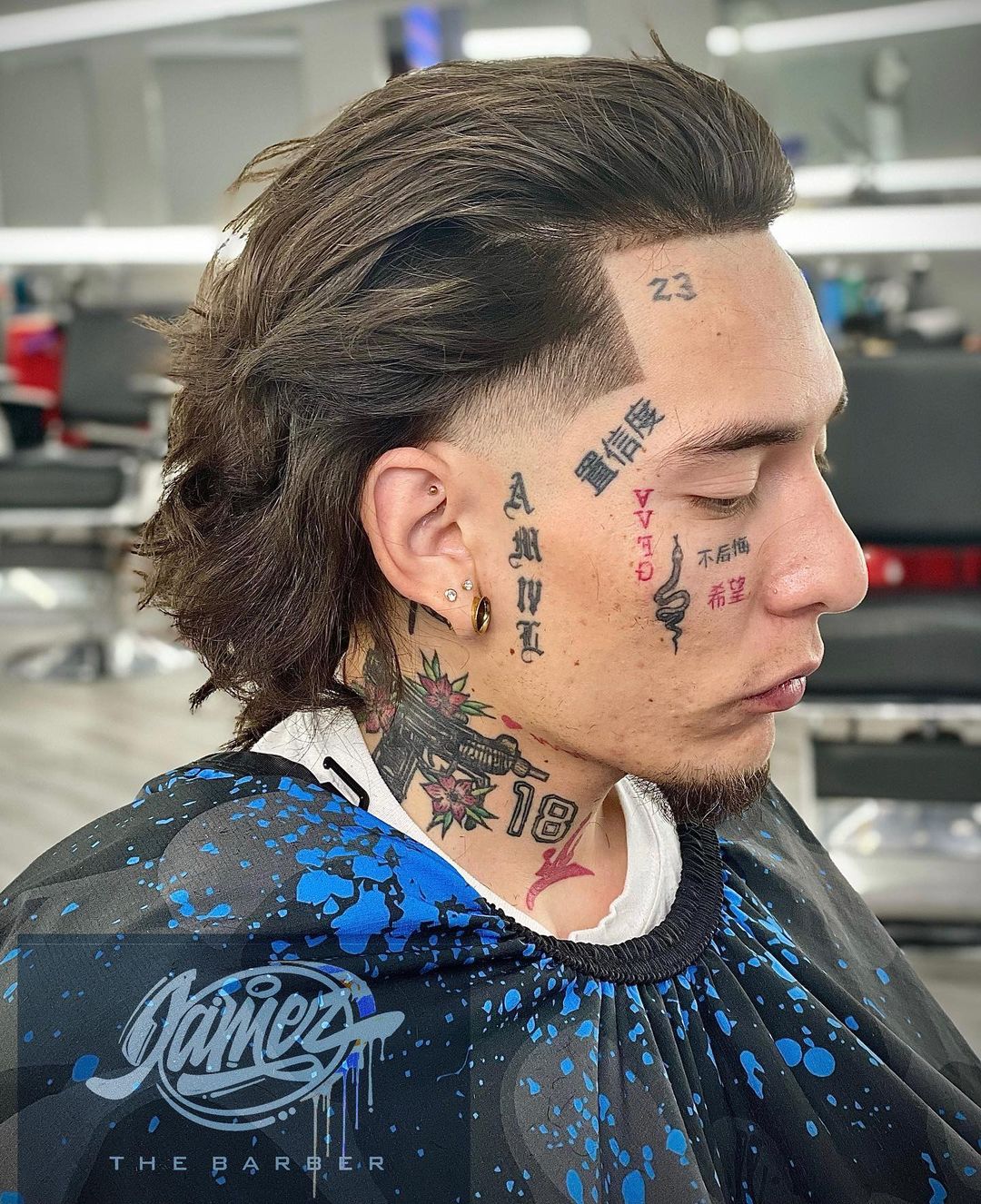 If your hair is on a longer side this will suit you. It is styled and swapped in the back with a lot of hair wax, perfect for low-maintenance guys.
16. Curly Hairstyle Taper Look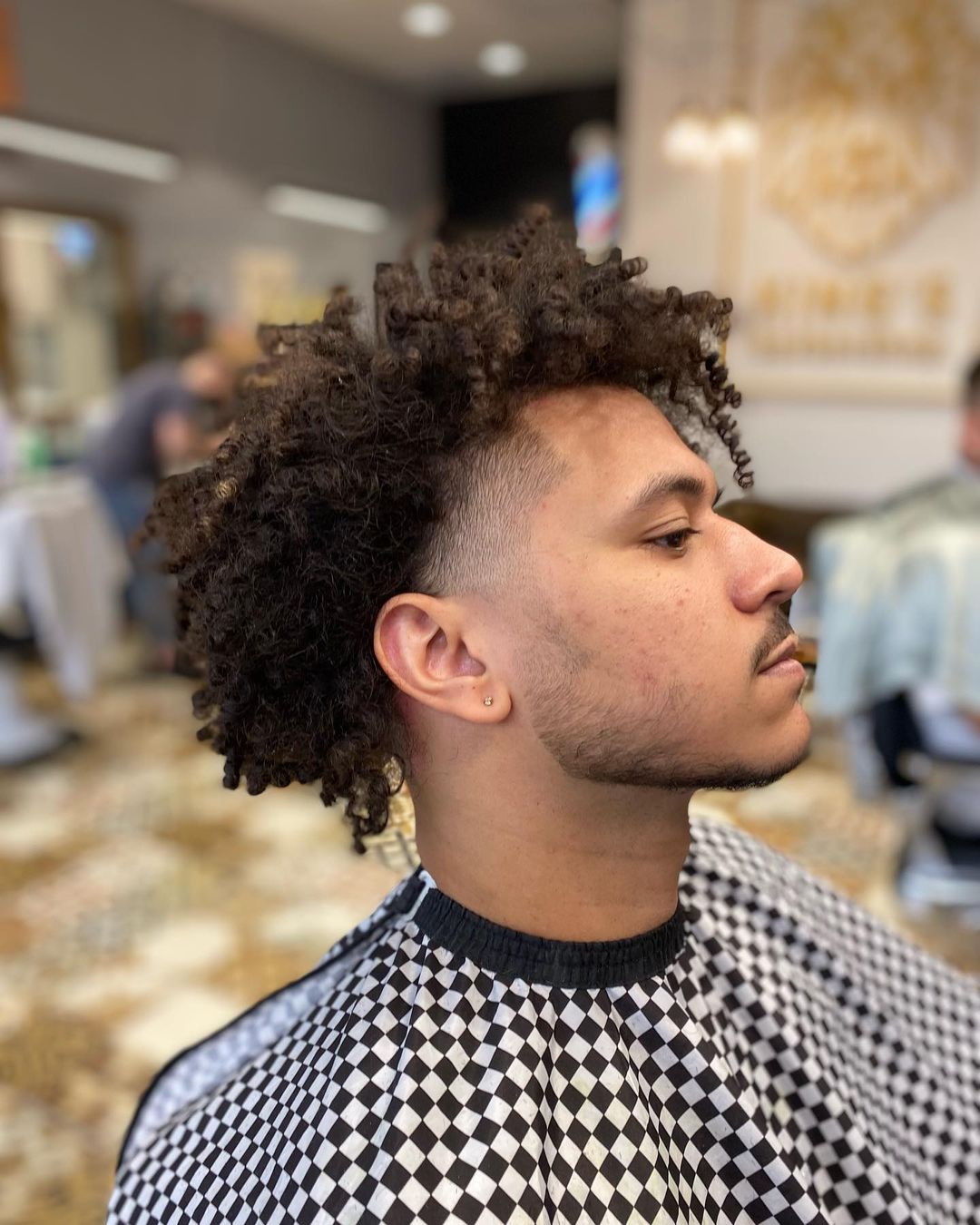 Men who have curls will enjoy the elegance and sass of this voluminous look!
17. Bright Orange/Yellow Taper Cut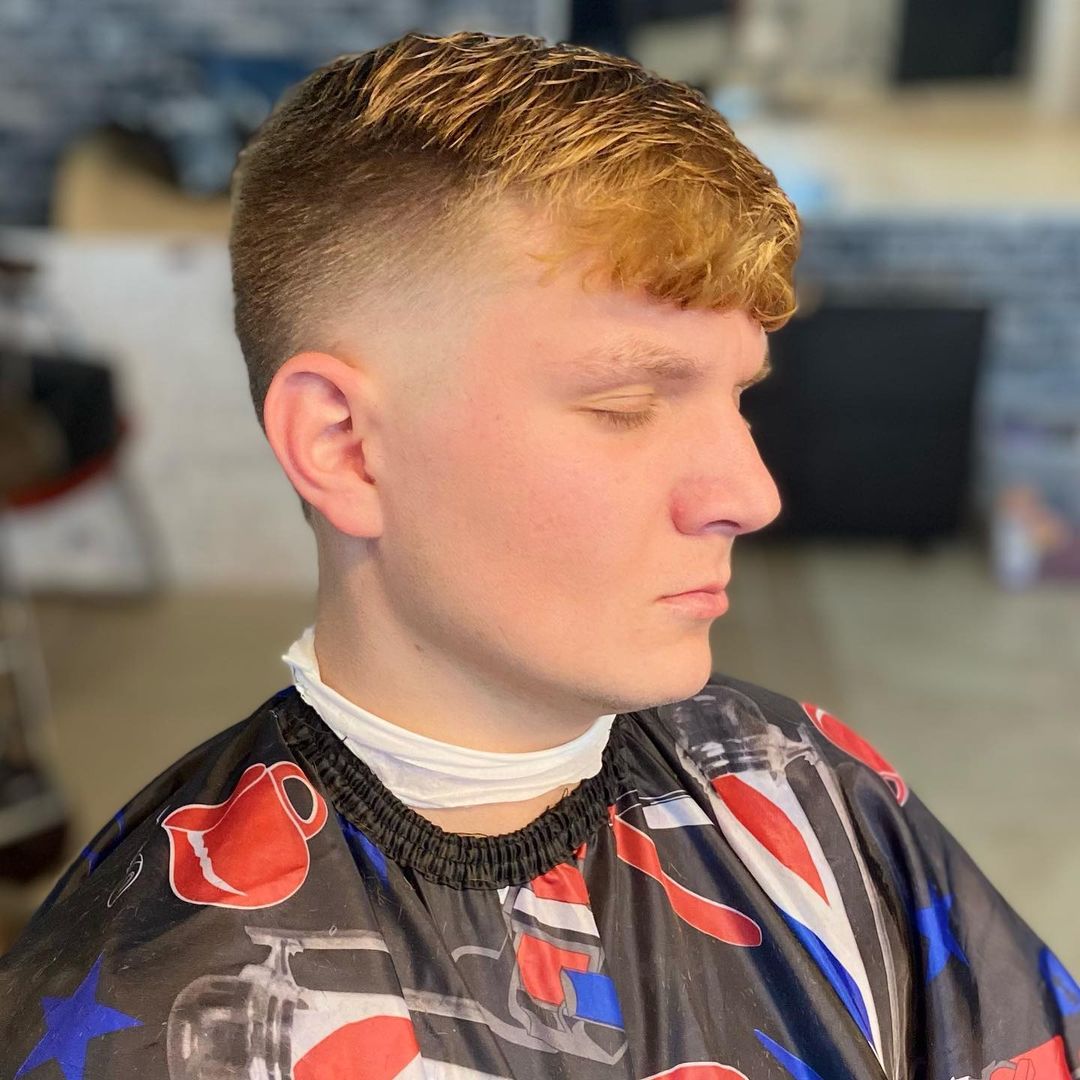 If your hair is lighter and blonde/orange-like this will suit you and your modern fade spirit!
18. Short Thin Taper Cut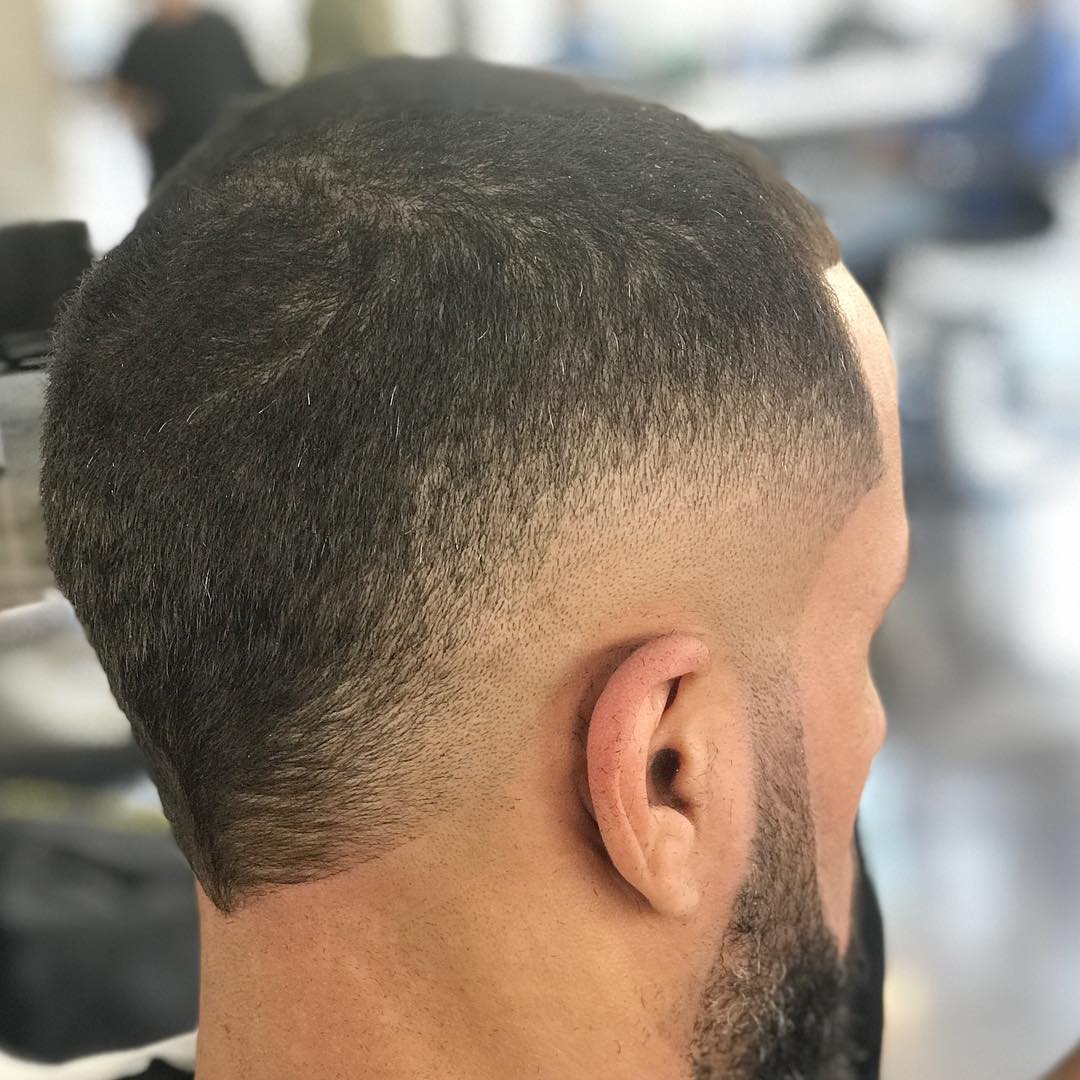 Ask for defined edges and straight lines to make this hairdo more prominent and defined, as well as stylish.
19. Short Faux Hawk Taper Cut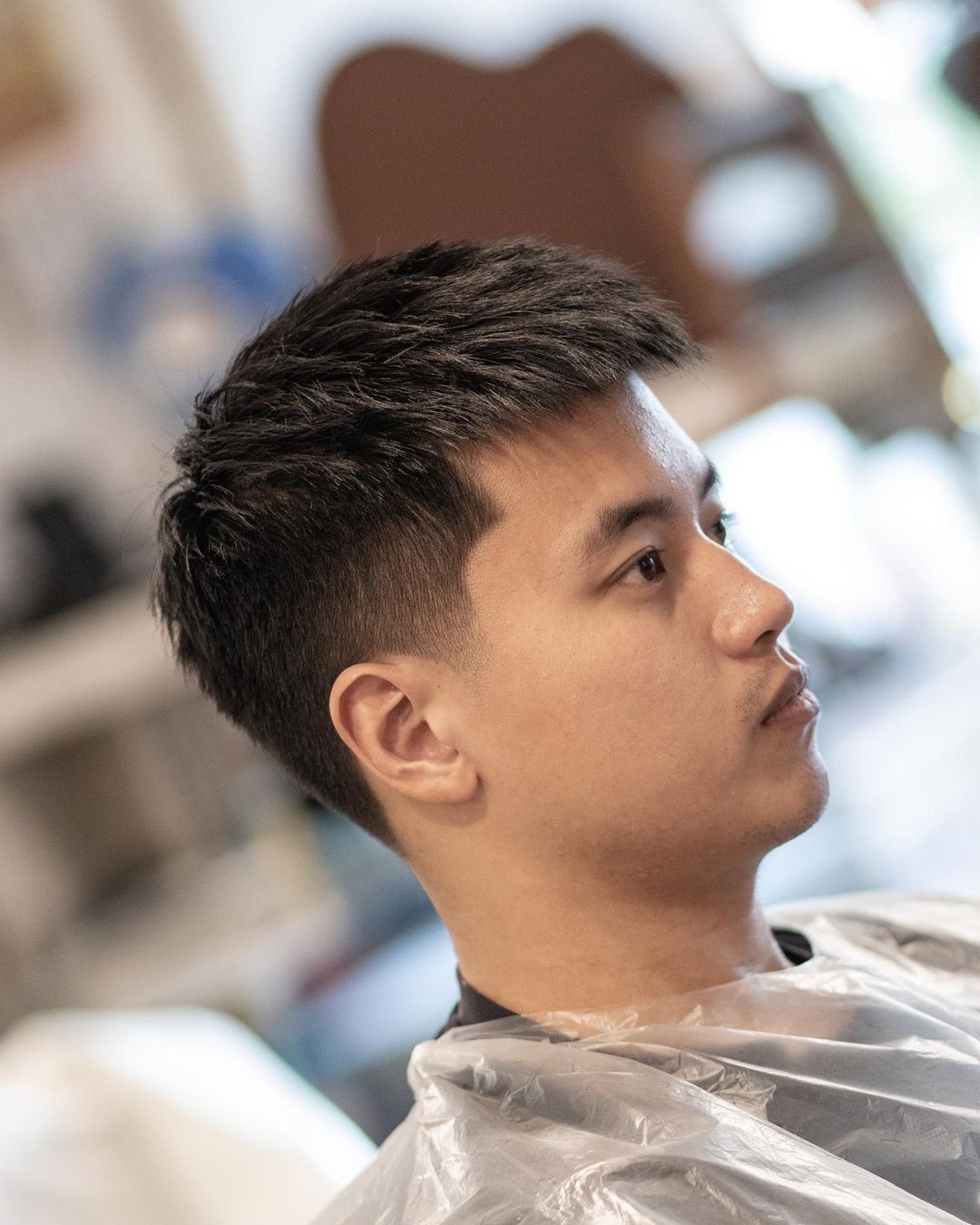 A bit of that faux hawk vibe to your taper cut and it will look so good. If your hair is naturally long and voluminous on its own this look will suit you. Heads up and add a plenty amount of hair gel to make it stick during the day.
20. Brown Swapped Taper Cut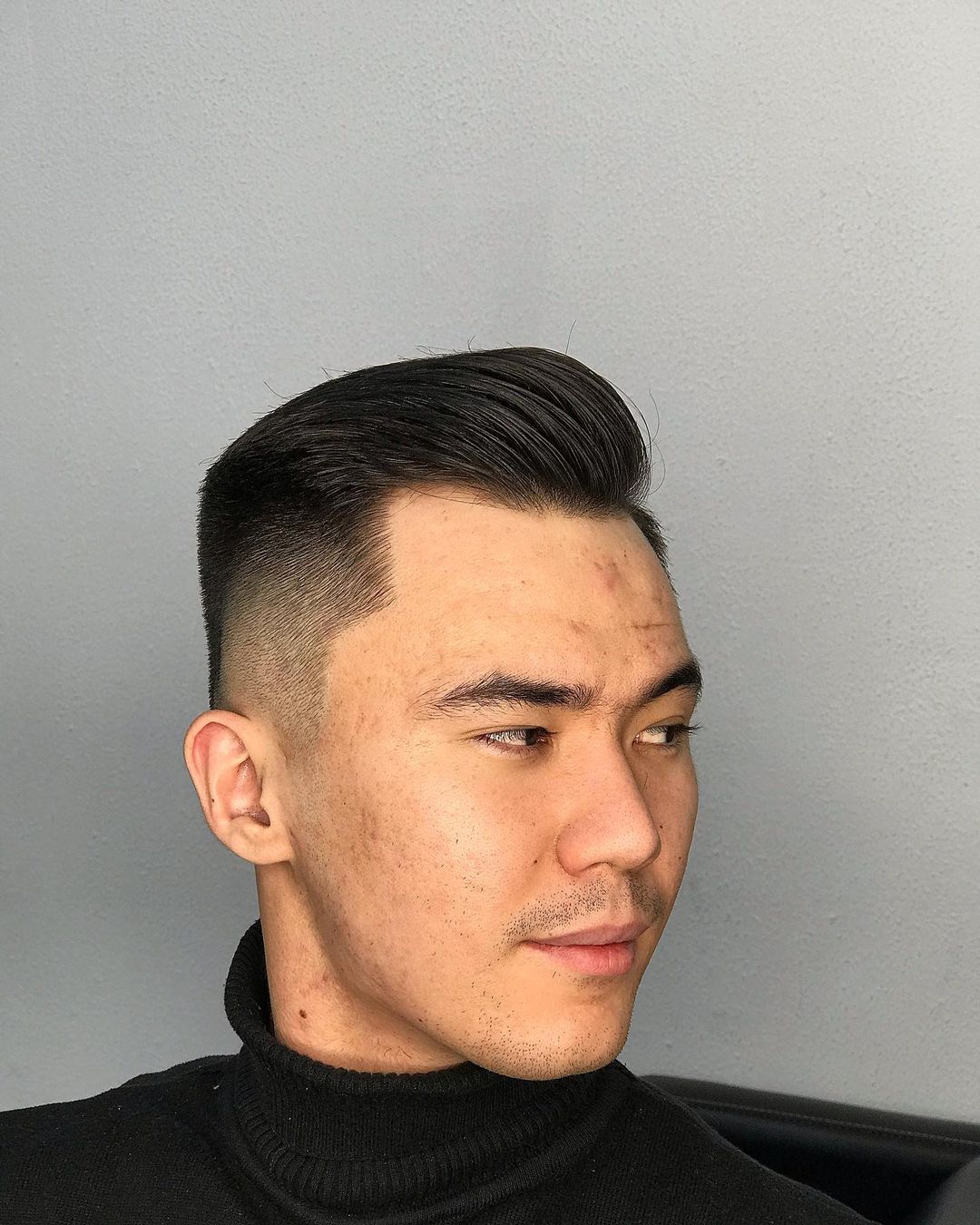 Men who like shorter looks and those who need something simple for daily wear will prefer this cut. It is sleek and chic while being worn by men who are in their thirties quite often.
21. Short Brown Hairdo Taper Look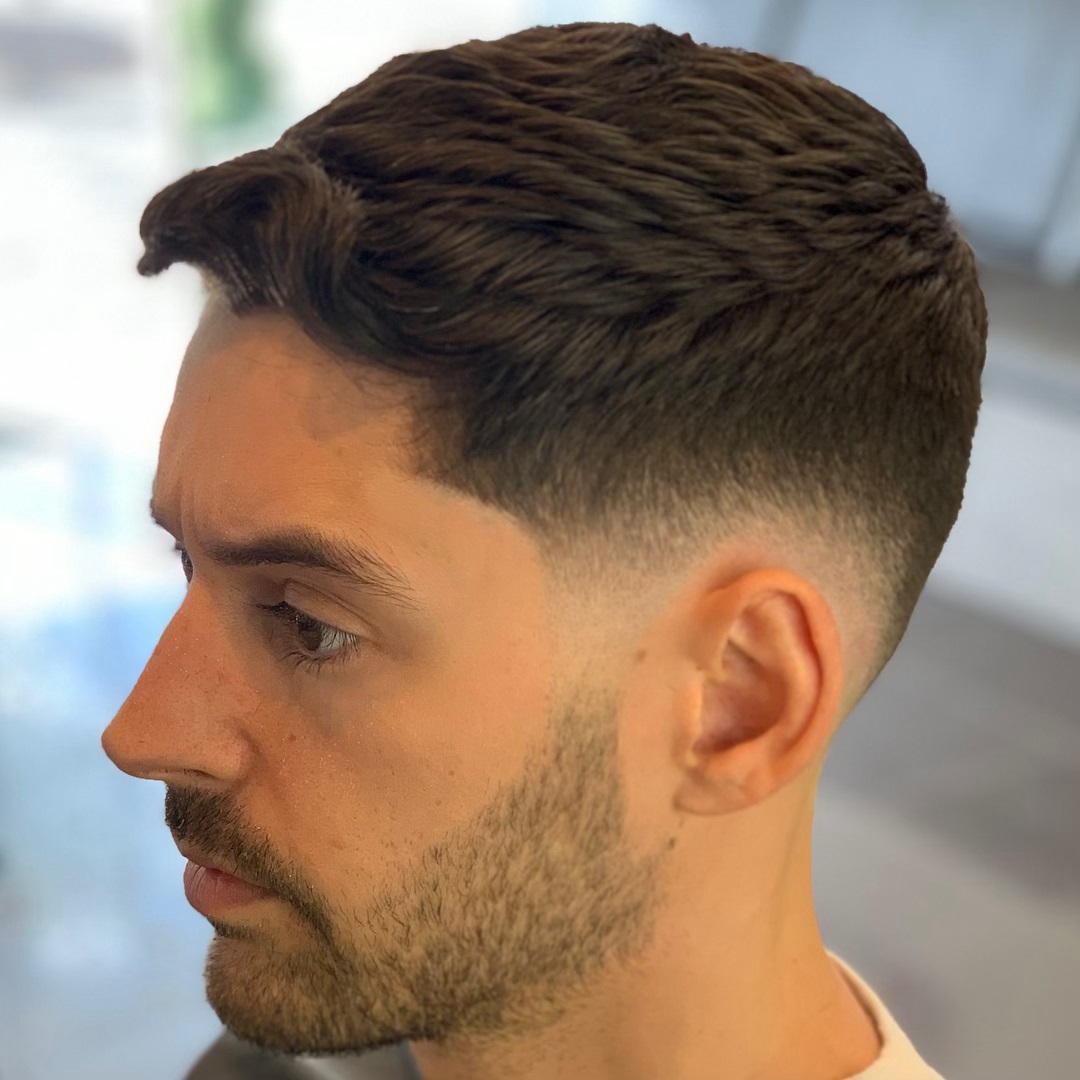 Go for a taper cut and some fade details on the sides, but leave the top noticeable. Set the hair with your favorite pomade for even day stylish wear.
22. Black Curly Hair Tapered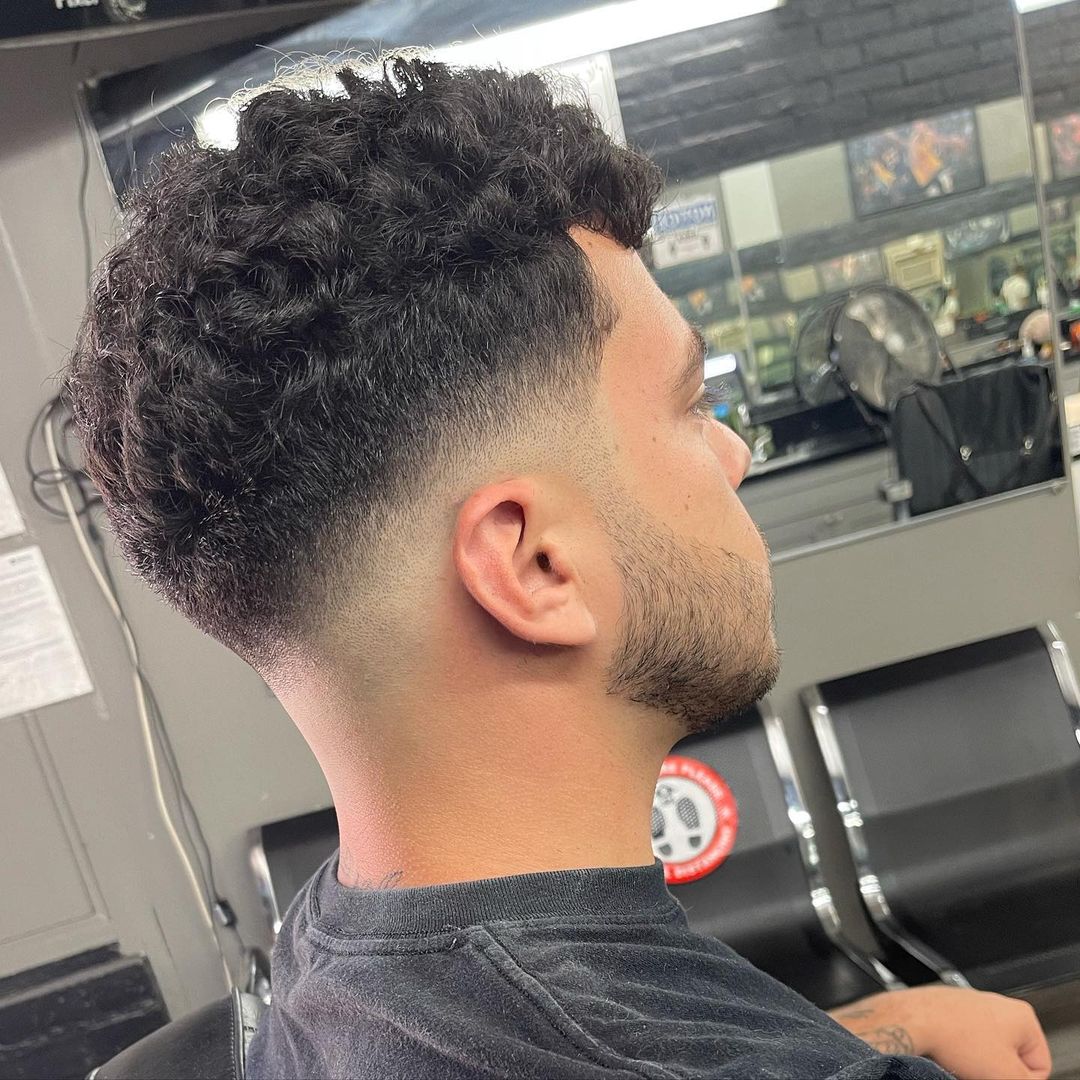 If your hair is naturally wavy or curly this look will suit you. It is defined and attention-seeking while being often worn by teens.
23. Voluminous Hairstyle Fade Taper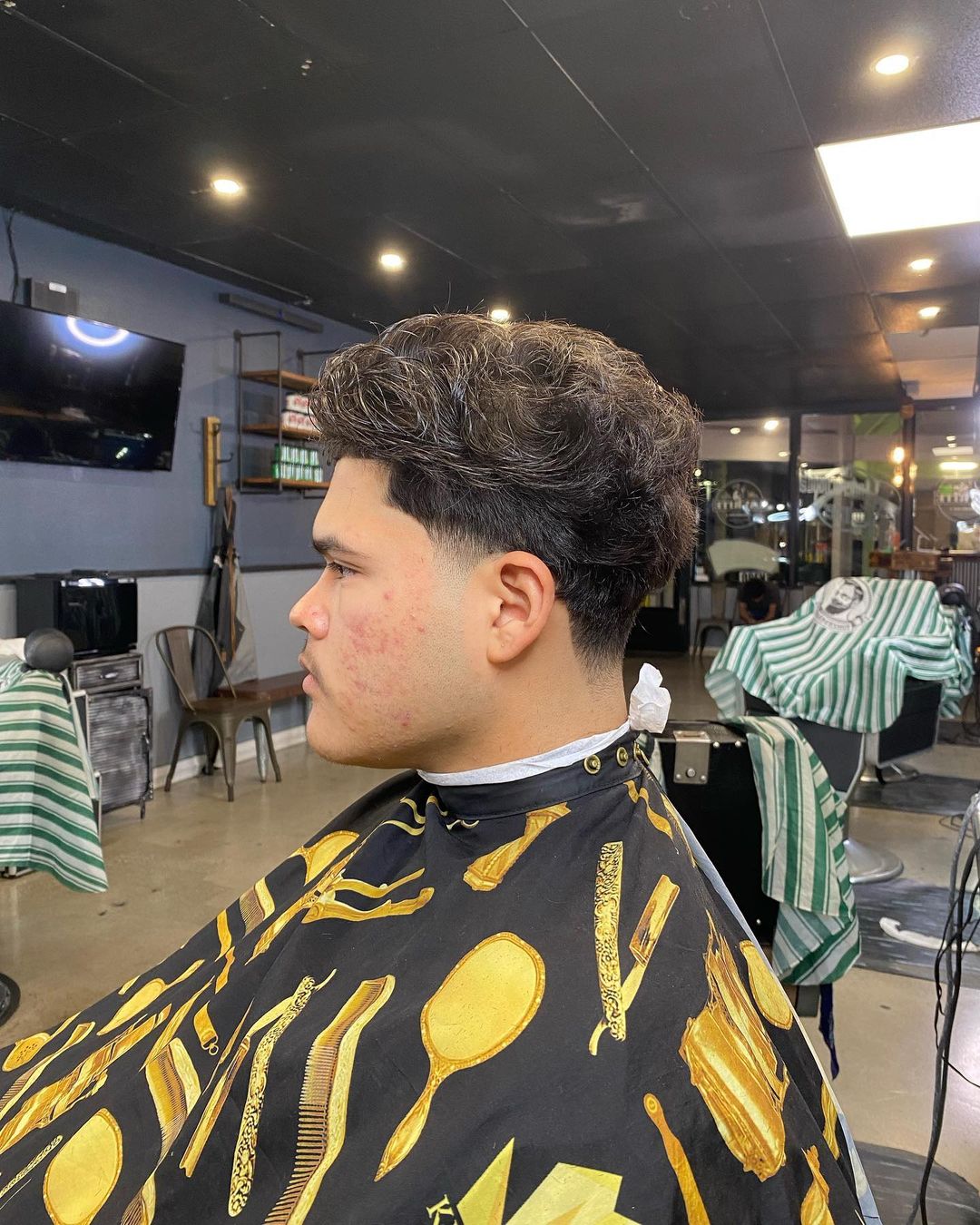 This hairstyle needs to be cut every 3 weeks. Make sure that you're up to with its maintenance before trying it out.
24. Brown Taper Curly Idea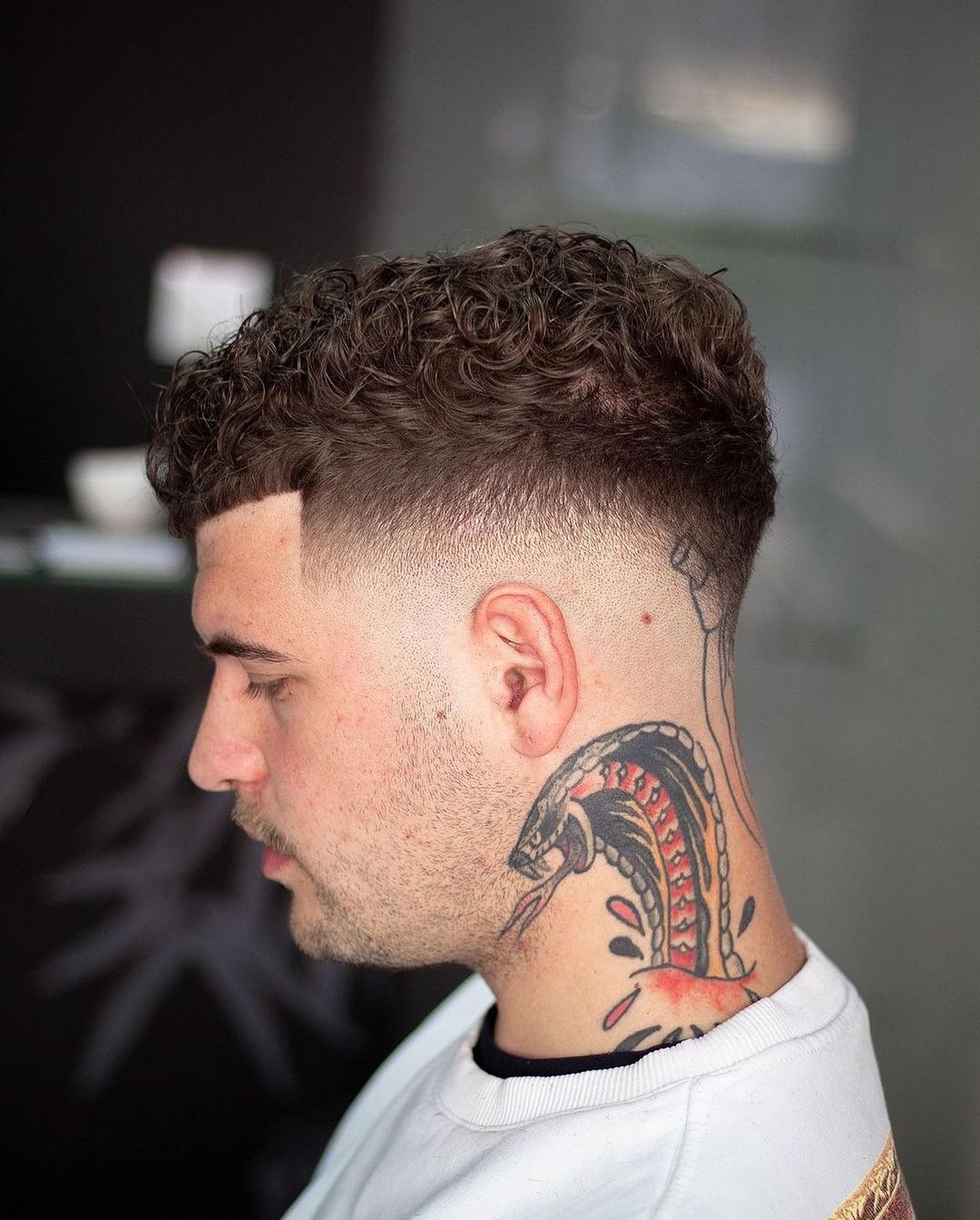 Men who trust their barbers will like the look of this cut. Go for a defined taper fade and wear it for everyday looks.
25. Updo Ponytail Taper Look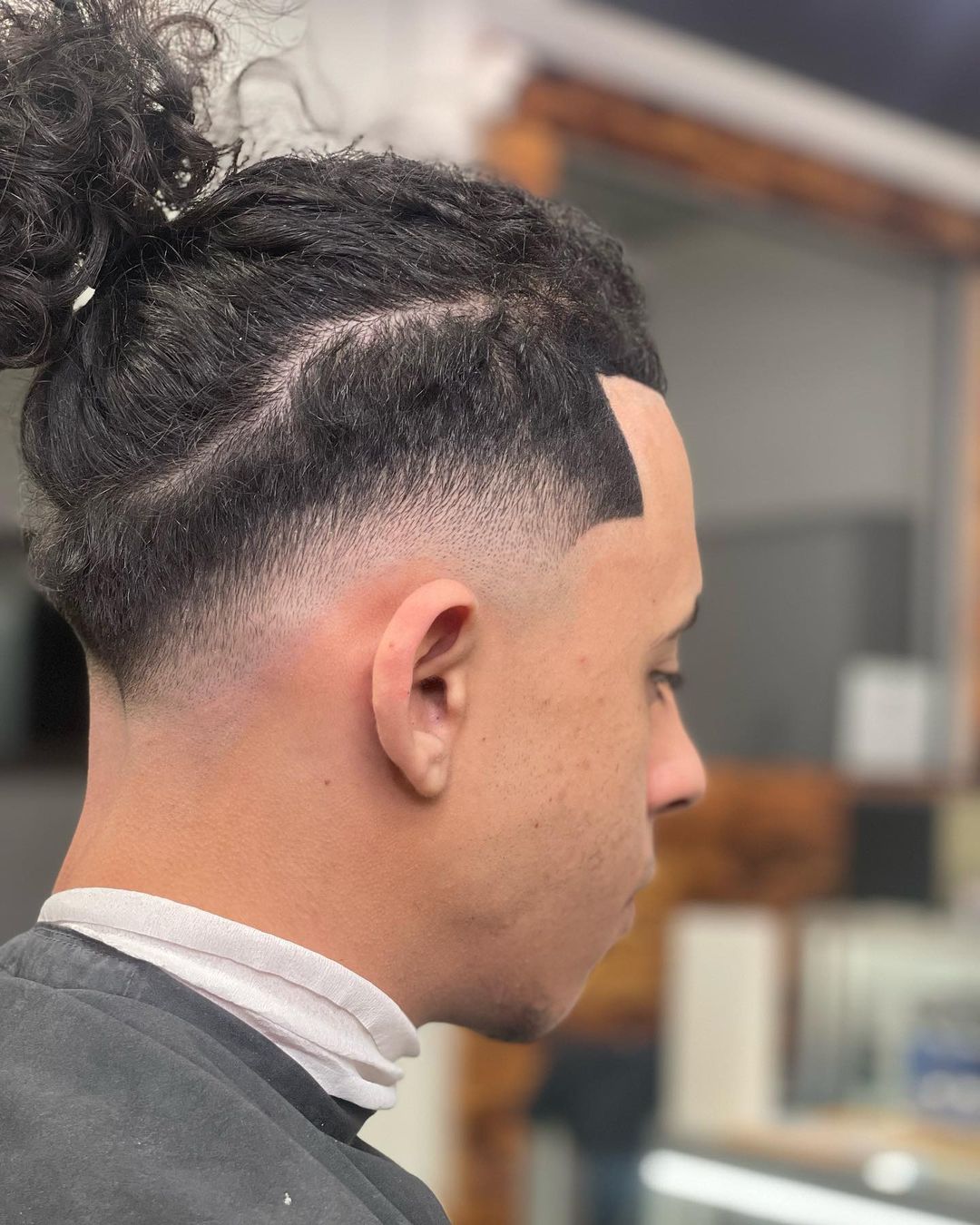 This hairdo will take 40 minutes to achieve at a hair salon. Embrace the cut if you're in your twenties, looking for something experimental and fun.
26. Icy Silver Look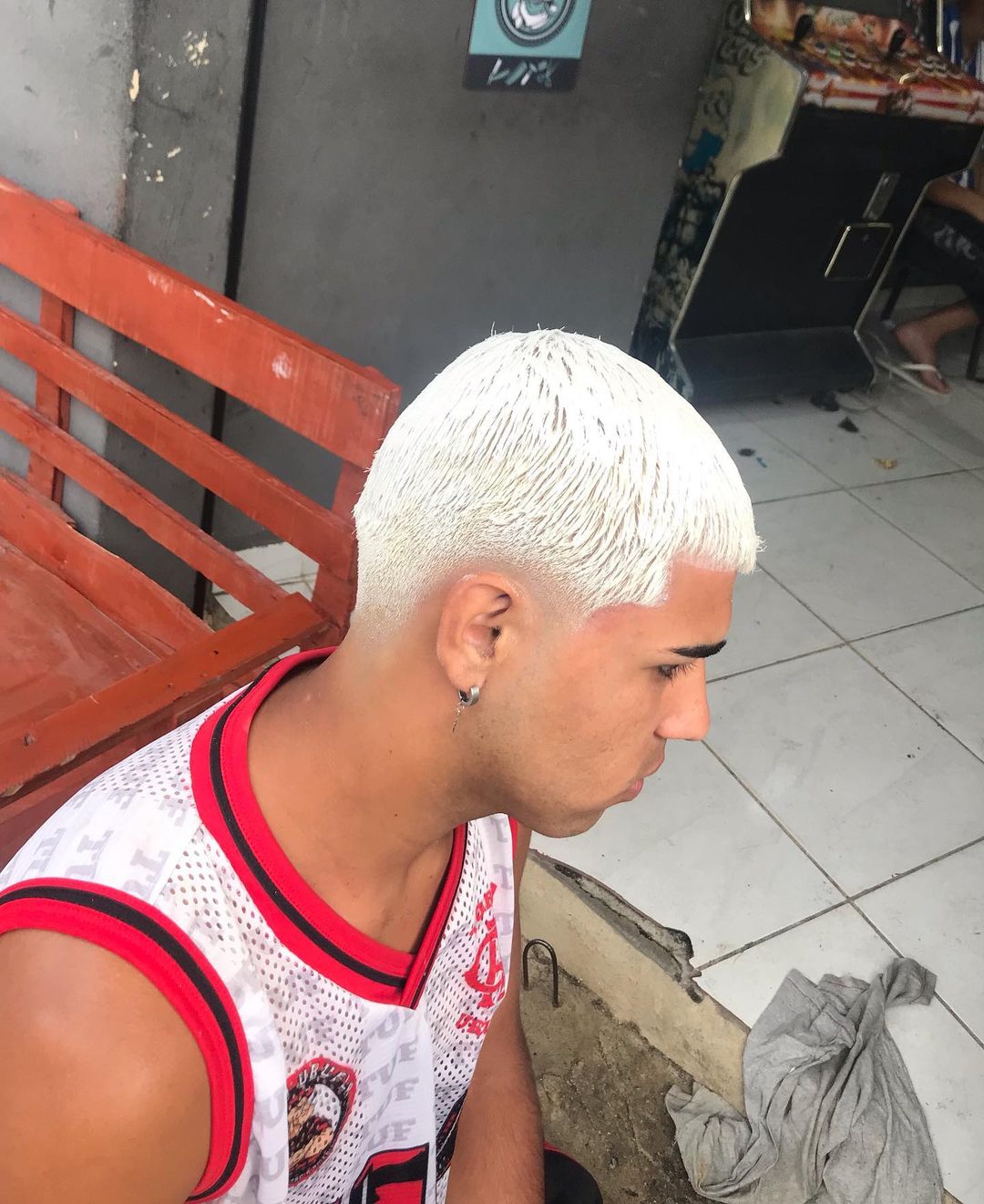 Lastly, why not give it a go with this bleached hairdo? It is a dominant bright white look that will suit players the best. Wear it for your next big or simple gathering.
Want This Cool Hairstyle?
Did you enjoy this list of taper looks? If so, which one was your favorite one? Let us know what you plan on wearing in the near future, we can't wait to see you with something innovative and new.