Halle Berry is a black beauty that will forever be in our hearts. Everyone loves her and people often link a short black pixie hairdo to her character and appearance. However, there's something so much more to her and her looks, which is why you may want to think twice before giving a go with any of her iconic designs. Want to know what to copy and what are some other popular options? Keep on reading and stay mesmerized by everything that we will list down below.
Who Is Halle Berry?
Did you know that Halle Berry is an American film actress, the first African American to win the Academy Award for best actress?! She is a stunning 56-year-old who has inspired a ton of young women worldwide. Mostly known for her role in Catwoman, X-men, and Gothika, everyone tends to love this little diva.
Top 13 Halle Berry Hairdos To Copy
1. Brown Faux Hawk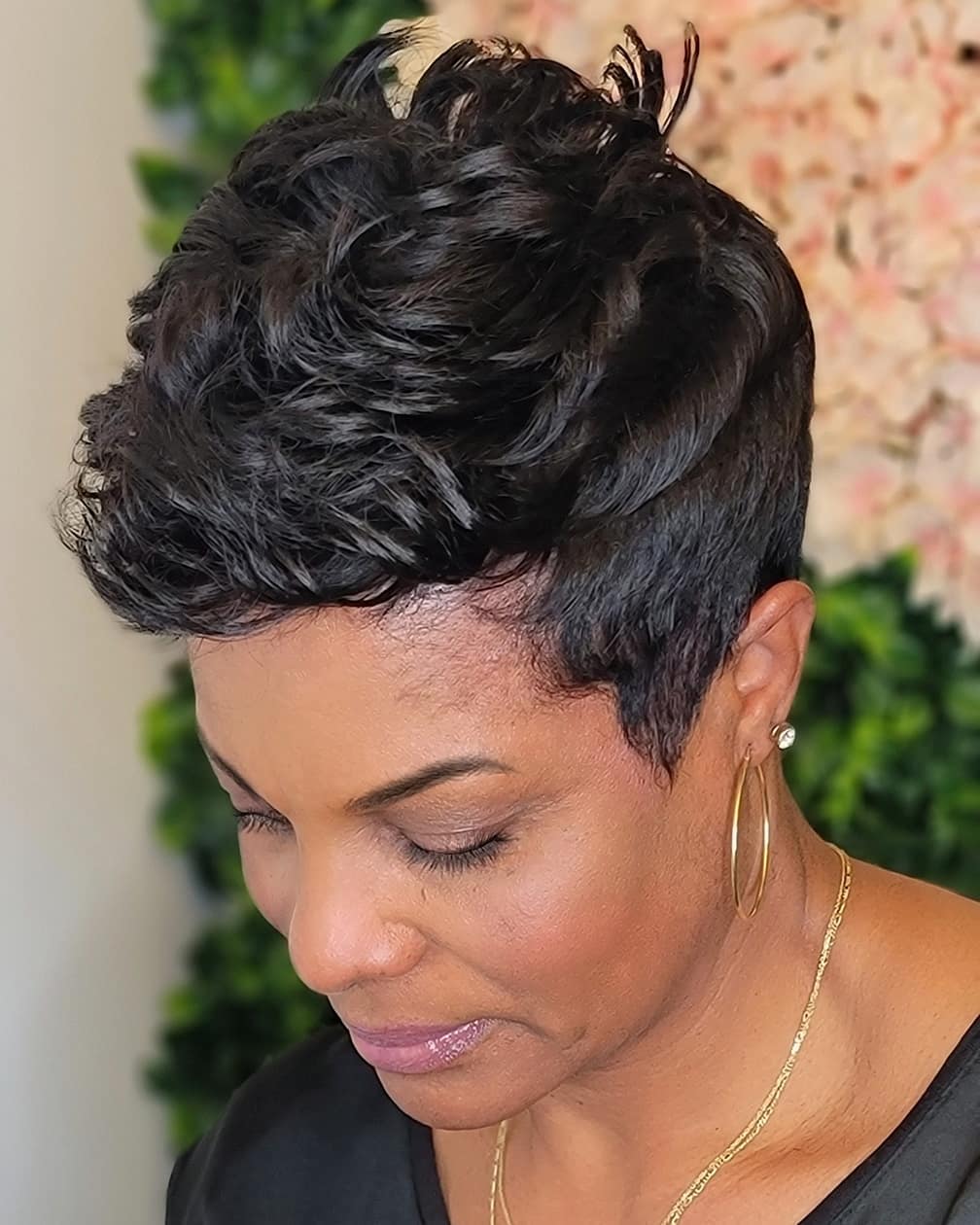 A faux hawk is often worn by guys. However, this hairdo just goes to show you that even women can rock a classy shorter hairdo. If you're on the lookout for something chic, short, and modern – this is it. Try out a faux hawk such as this one and wear it to any event. Halle often rocks cute and low-maintenance looks such as this one, why not try to copy the look yourself?
2. Curly Messy Lob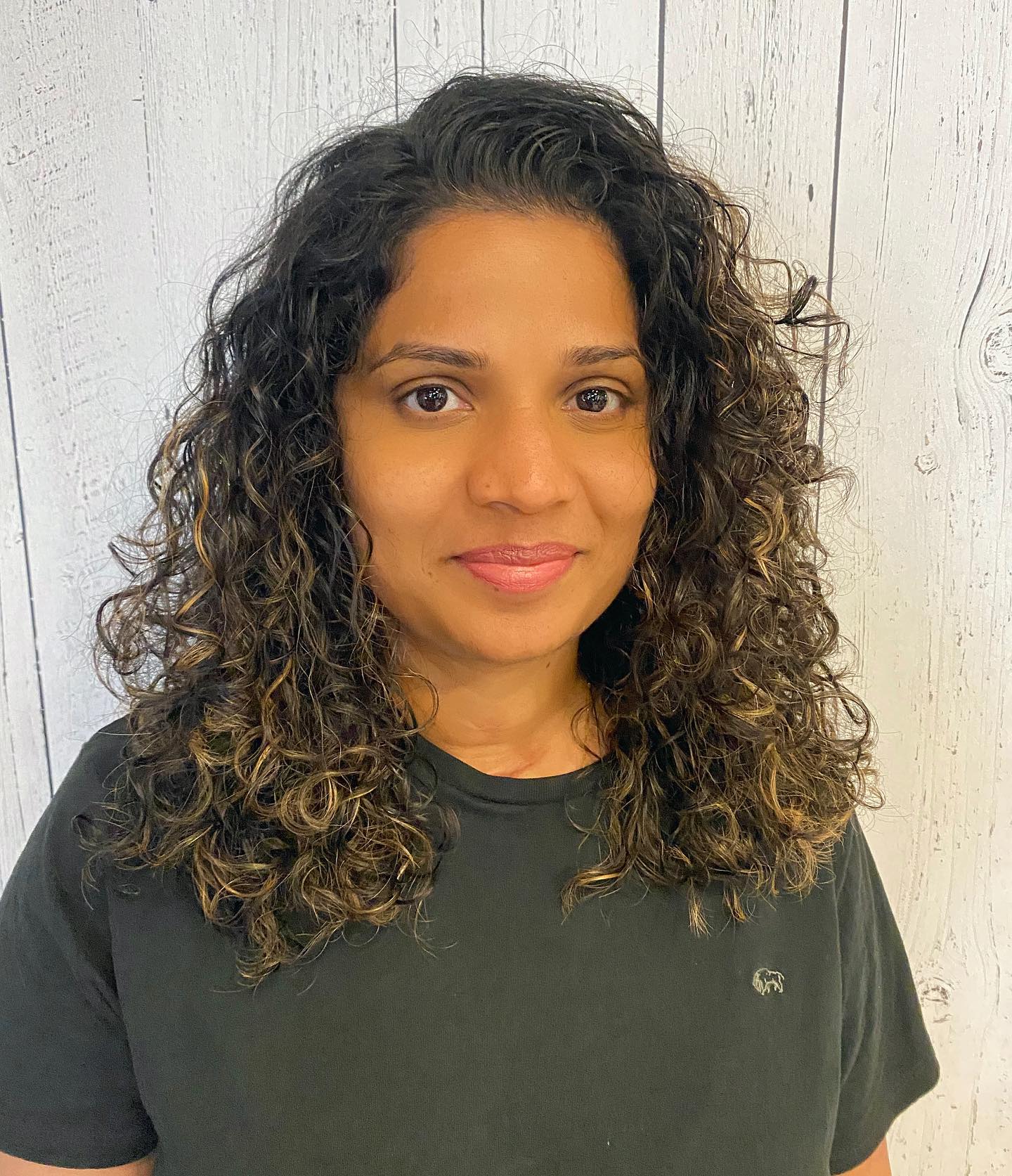 Since Halle is a mom, it is important for her to wear practical and stylish looks. Do you enjoy curly lobs or bobs? Are you a fan of curls and elegant ideas? This shoulder-length bob will look amazing on most workaholic moms. You should show it off for any casual or important event. Women who like 5-minute quick hairdos will easily achieve this beauty.
3. Short Brown Pixie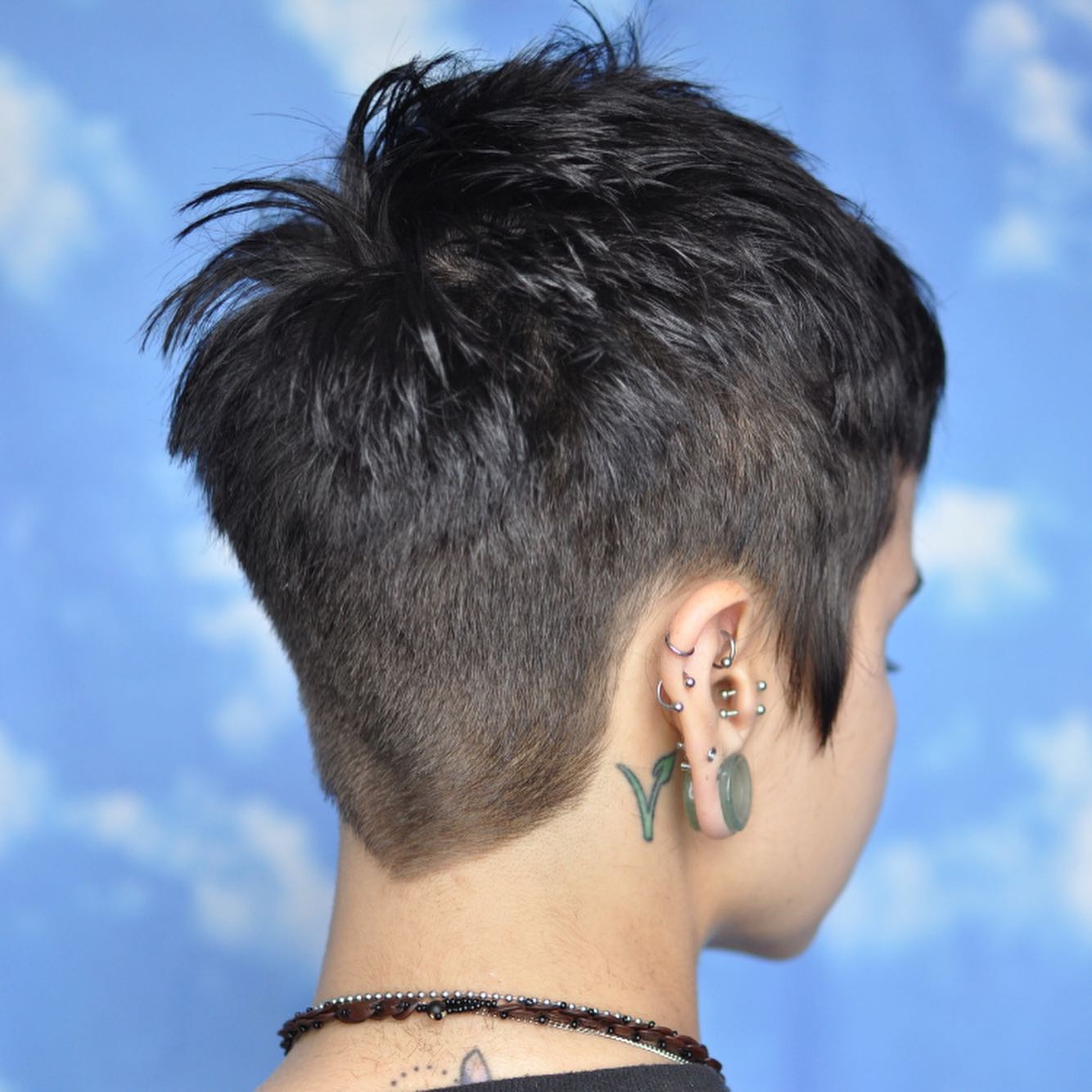 A short brown pixie with a subtle fade detail will look great on younger women. It is a trendy haircut that you can see often on Rihanna and Halle. Simply ask for a fade detail and you'll end up with this cut for any-time any-place wear. Most women tend to cut their hair every 4 weeks to maintain this design.
4. Straight Brown Bob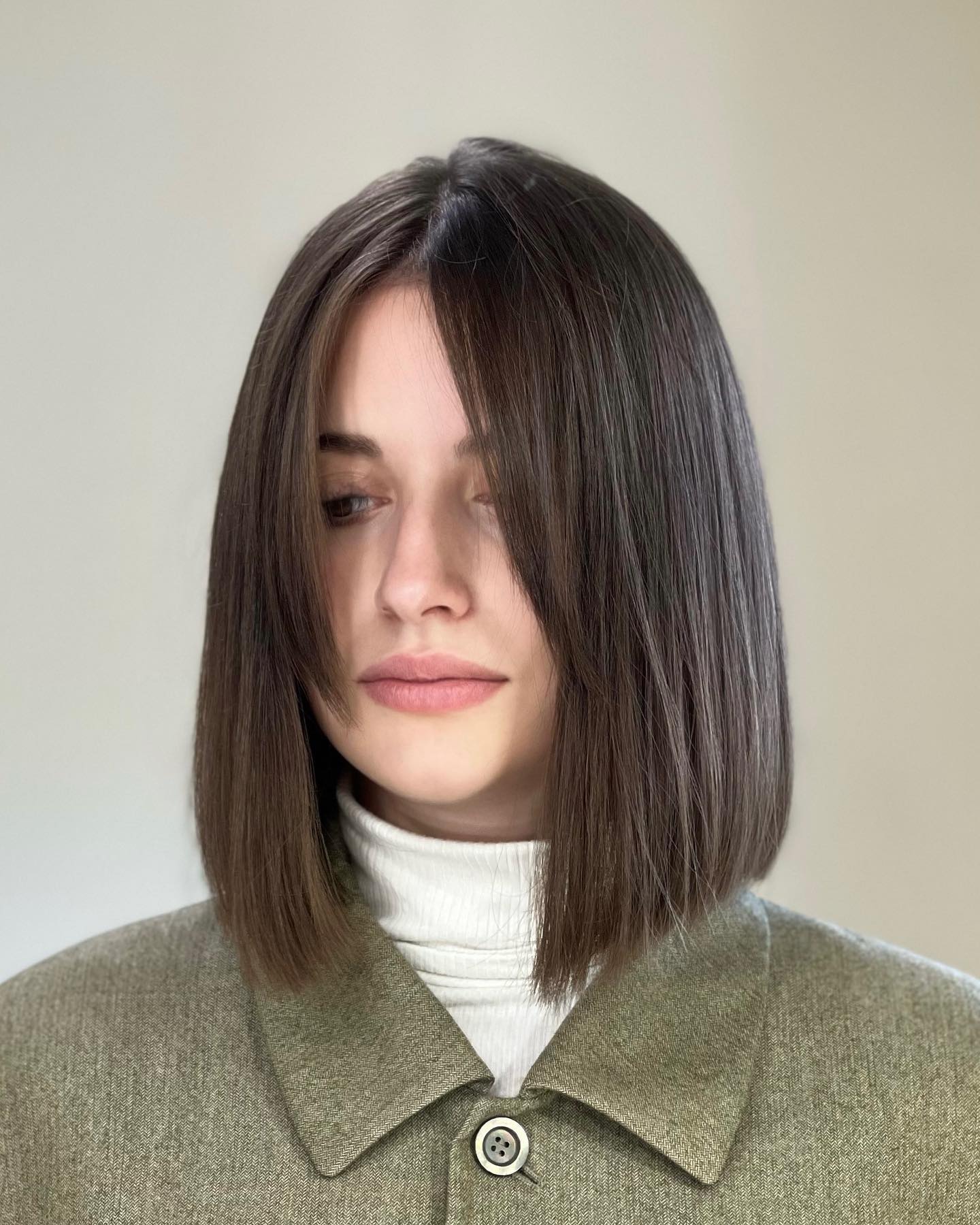 Straight brown bob that you're going to like for daily wear. Dark brown natural color is something that any woman can pull off. If you fancy sleek looks, this is for you. Make sure that you blow dry your hair regularly to achieve this design. You can also use a straightening iron to get a full stylish blowout.
5. Dark Brown Pixie Hairdo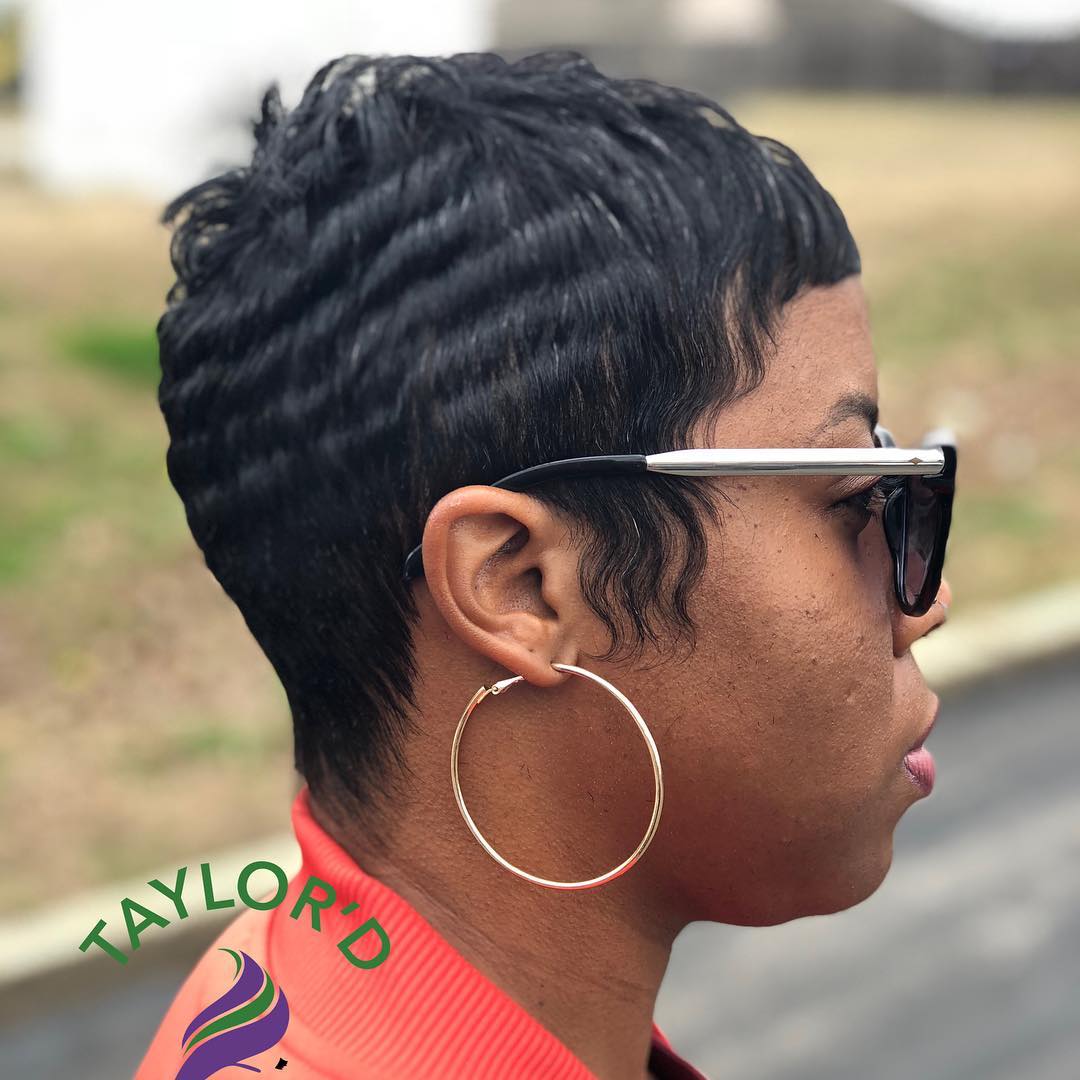 Getting some sleek yet subtle waves will compliment any hairdo. Women who enjoy shorter looks and those who are all about elegance will like this cut. Make sure that you give it time and patience when getting the cut initially. Black women's natural texture can be a bit tricky to do and style.
6. Tight Kinky Curls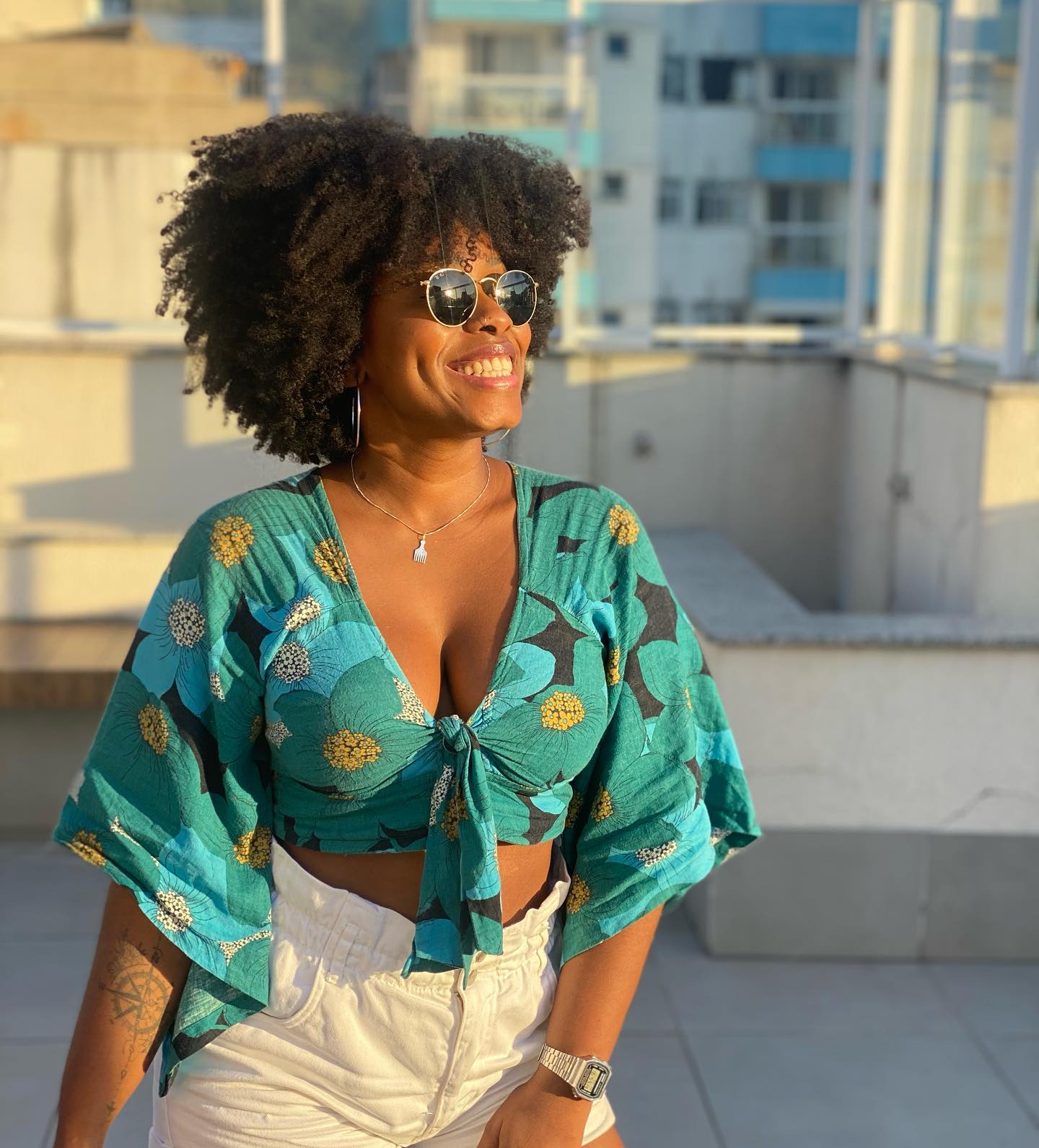 Tight and kinky curls are a must-do for women who like to define their elegant natural texture. Is your hair super curly and kinky? Do you like to show off a ton of volume? If so, this look will suit you. Don't forget to invest in your favorite curling cream since styling these locks can be a bit hard to do. In the end, this design will look the best on younger women or those who are in their twenties.
7. Wavy Chopped Bob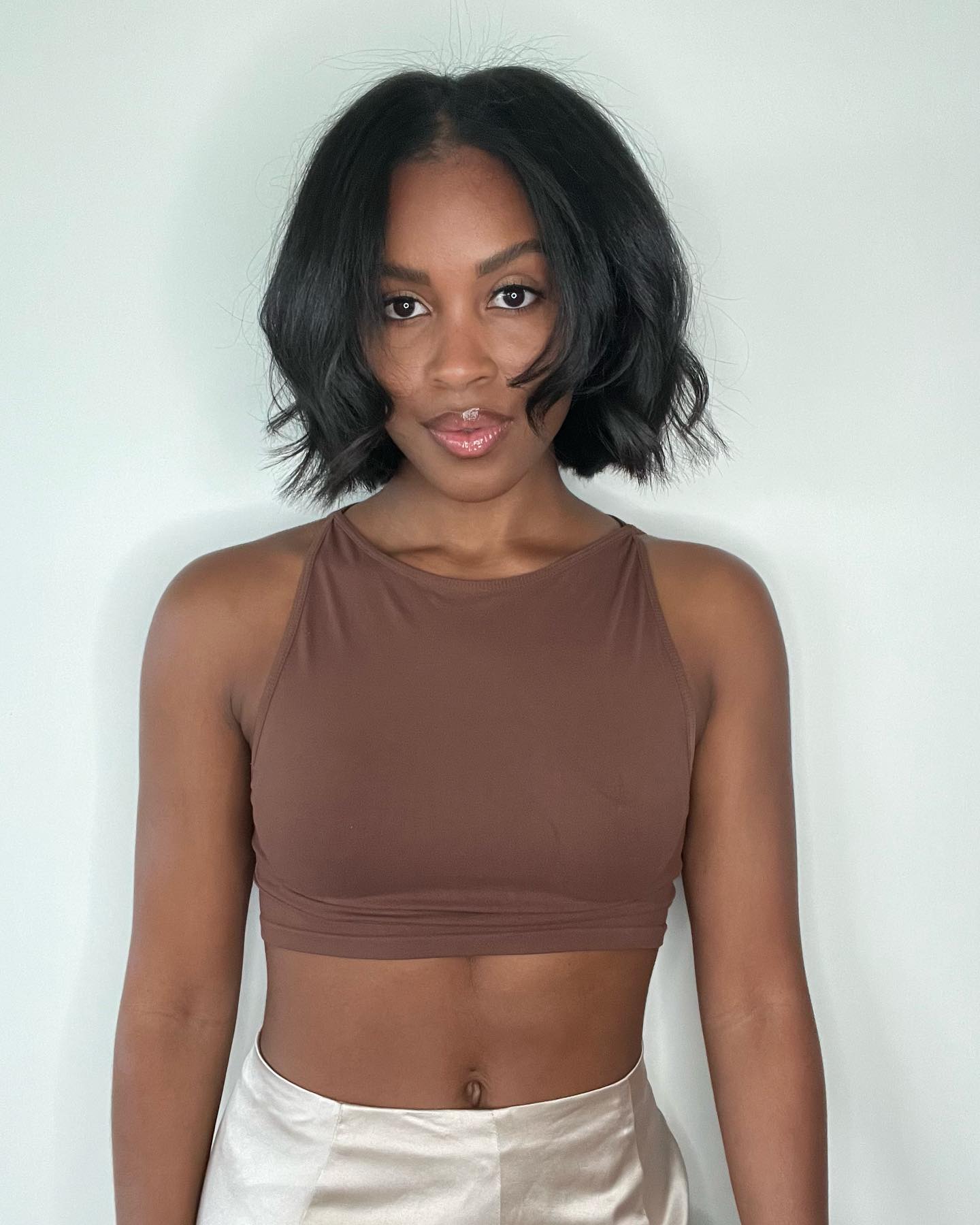 A cute wavy chopped bob such as this one is for women who like elegance. Do you fancy subtle curls and volume to your hairdo? This hairdo is easy to achieve, just use the right curling wand to get the volume. Show off this look for your next formal event knowing well that it will attract looks and that it is a must-do night out sleek formal design.
8. Formal Short Updo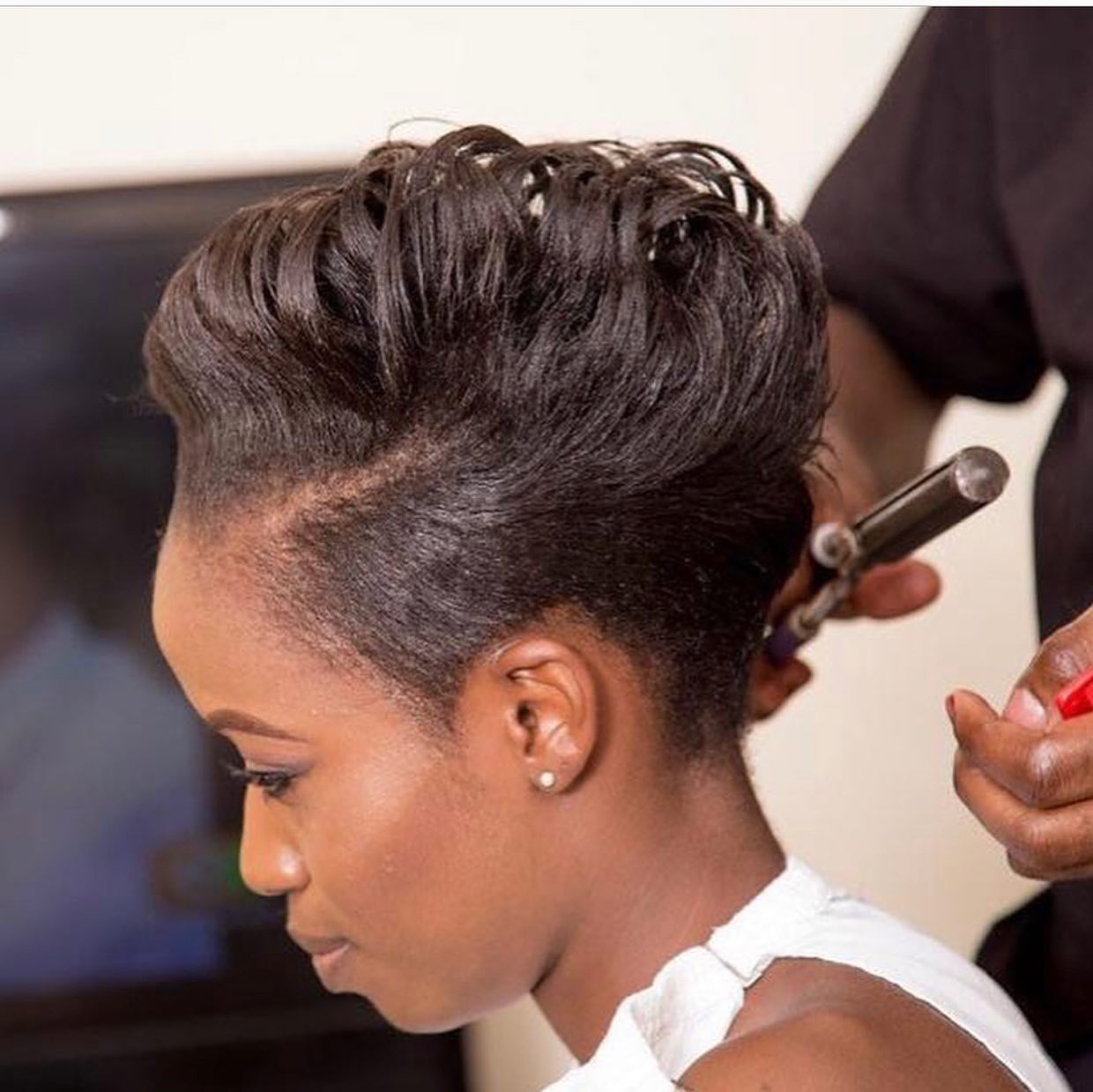 Halle is often rocking similar haircuts to formal events. She is well-known for her dark brown locks, and she looks so fierce in this design. Do you want a shorter look that you can wear to any night-out gathering? If you fancy high updos this is for you! Show it off and style it with a ton of hairspray just to set it in place and prolong its wear time.
9. Curly Bob With Bangs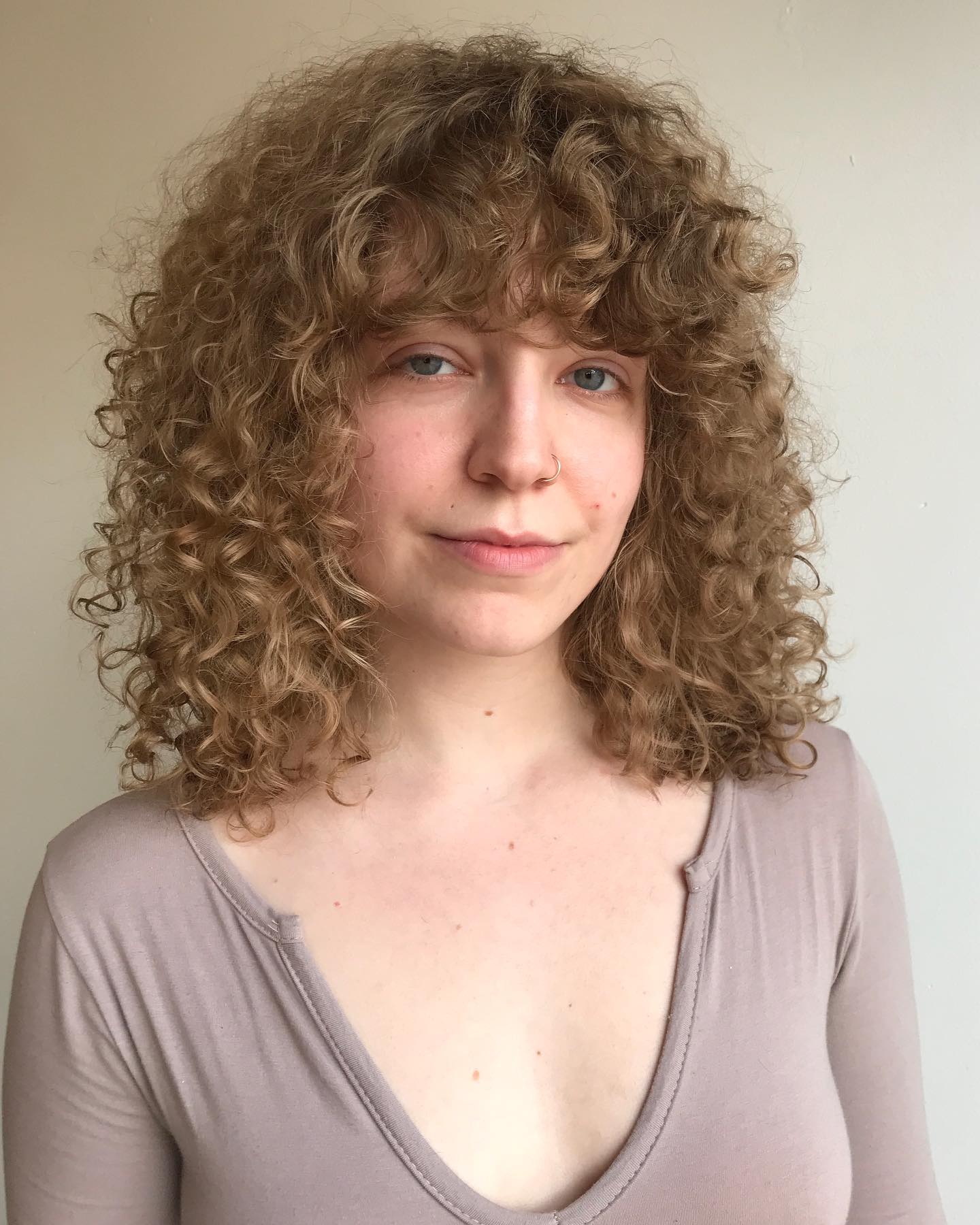 Curly lob is Halle's natural hair texture. She lives for elegant and shorter hairdos such as this one. You can rock this design with some cool and stylish bangs. If your natural texture is curly or wavy you will easily achieve this look. Add your favorite curl cream and set your locks in place. In the end, most women with naturally curly hairdos will easily rock this design.
10. Casual Bun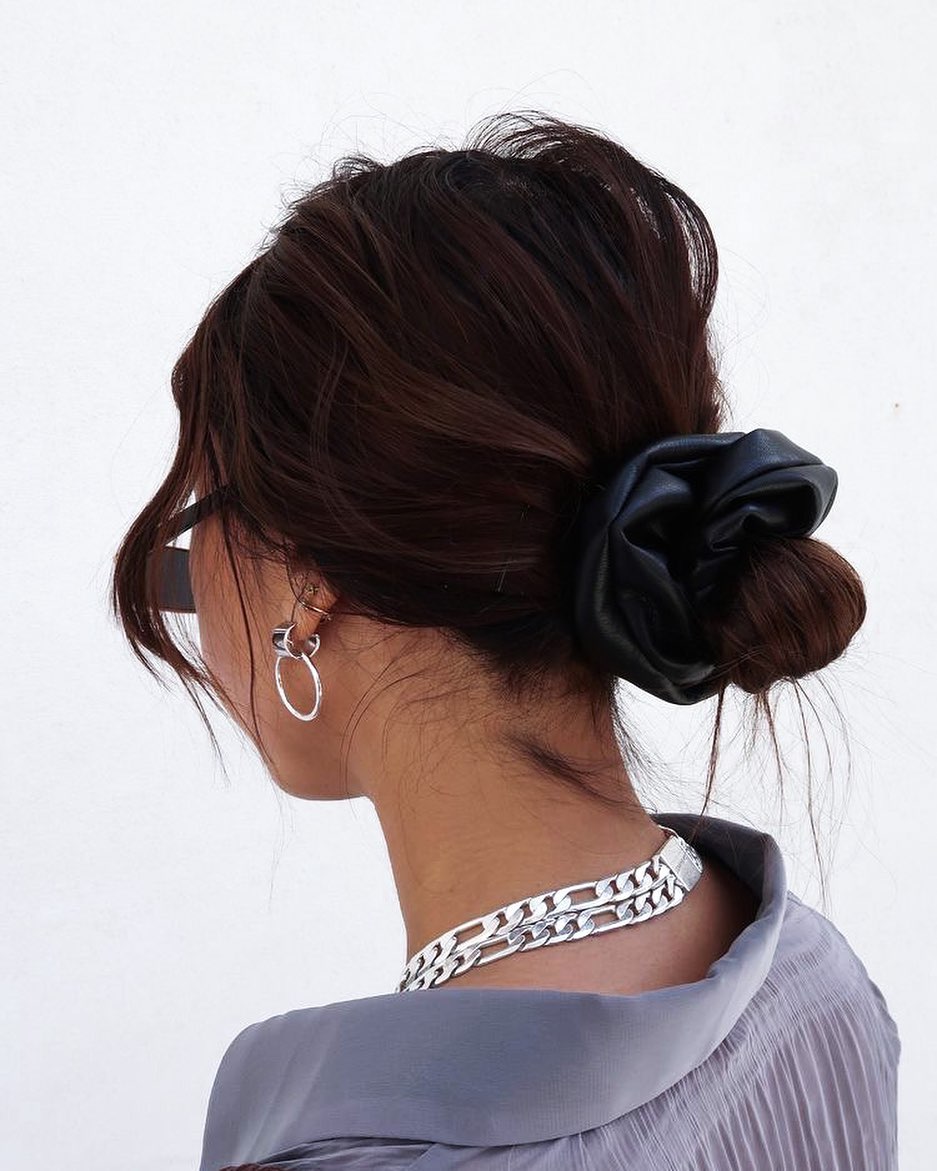 A casual bun is a statement by a lot of women. Do you like this design? How about you style it with your favorite hair tie or scrunchie? If you like this look why not wear it to both formal and informal events? It is elegant, sleek, stylish, as well as easy to do. Don't forget some cool jewelry as well to make this look even more elevated.
11. Chopped Blonde Bob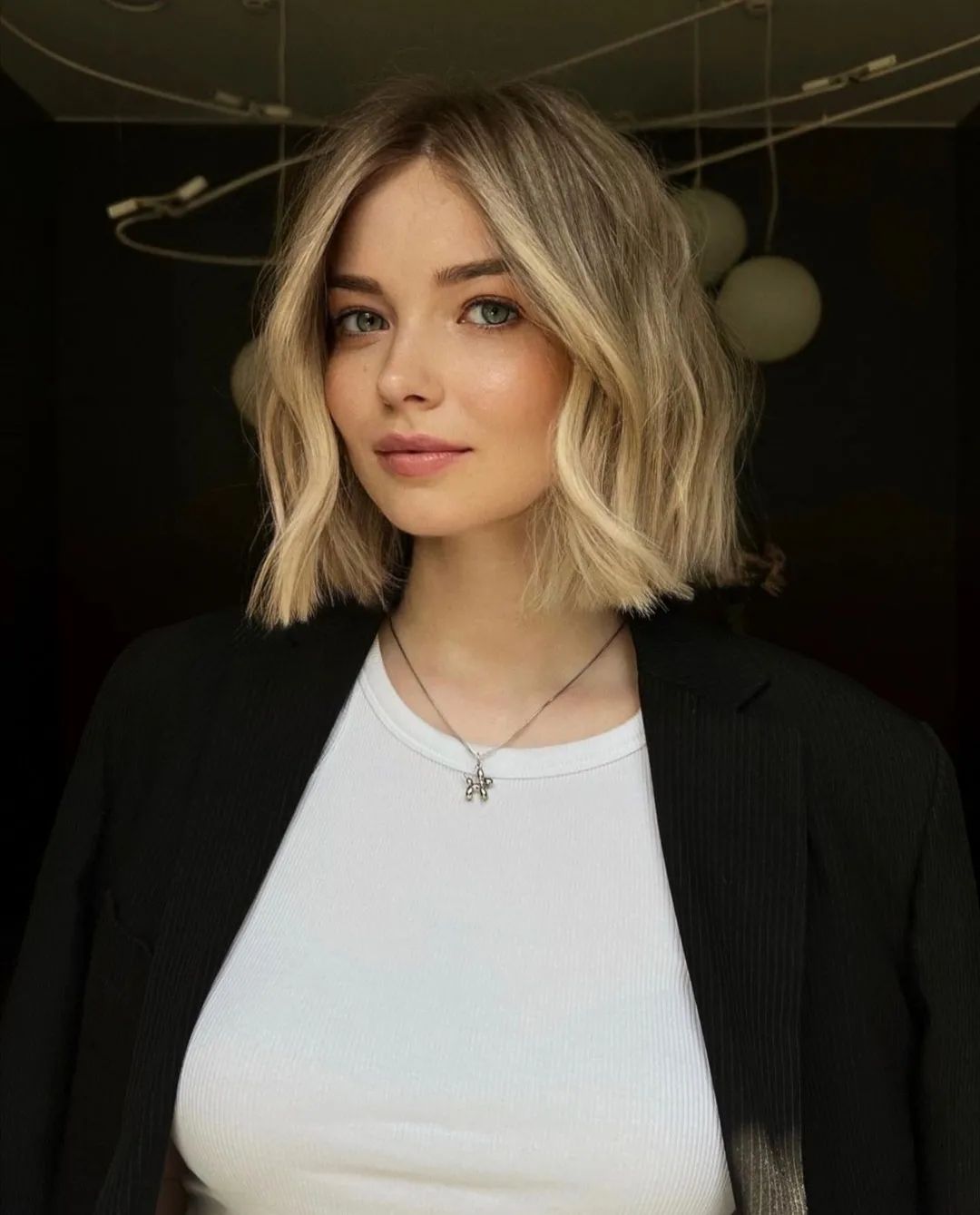 A chopped blonde bob is for those who like cute wispy looks. Does this sound like your go-to? If so, style this wavy look anywhere you go! Make sure to twist your ends just a bit to get this amount of volume. Women who are in their thirties or twenties will enjoy this cut the most. Style it with your favorite spray and wear it with confidence! Moms who need something practical will also like this beauty.
12. Voluminous Brown Ponytail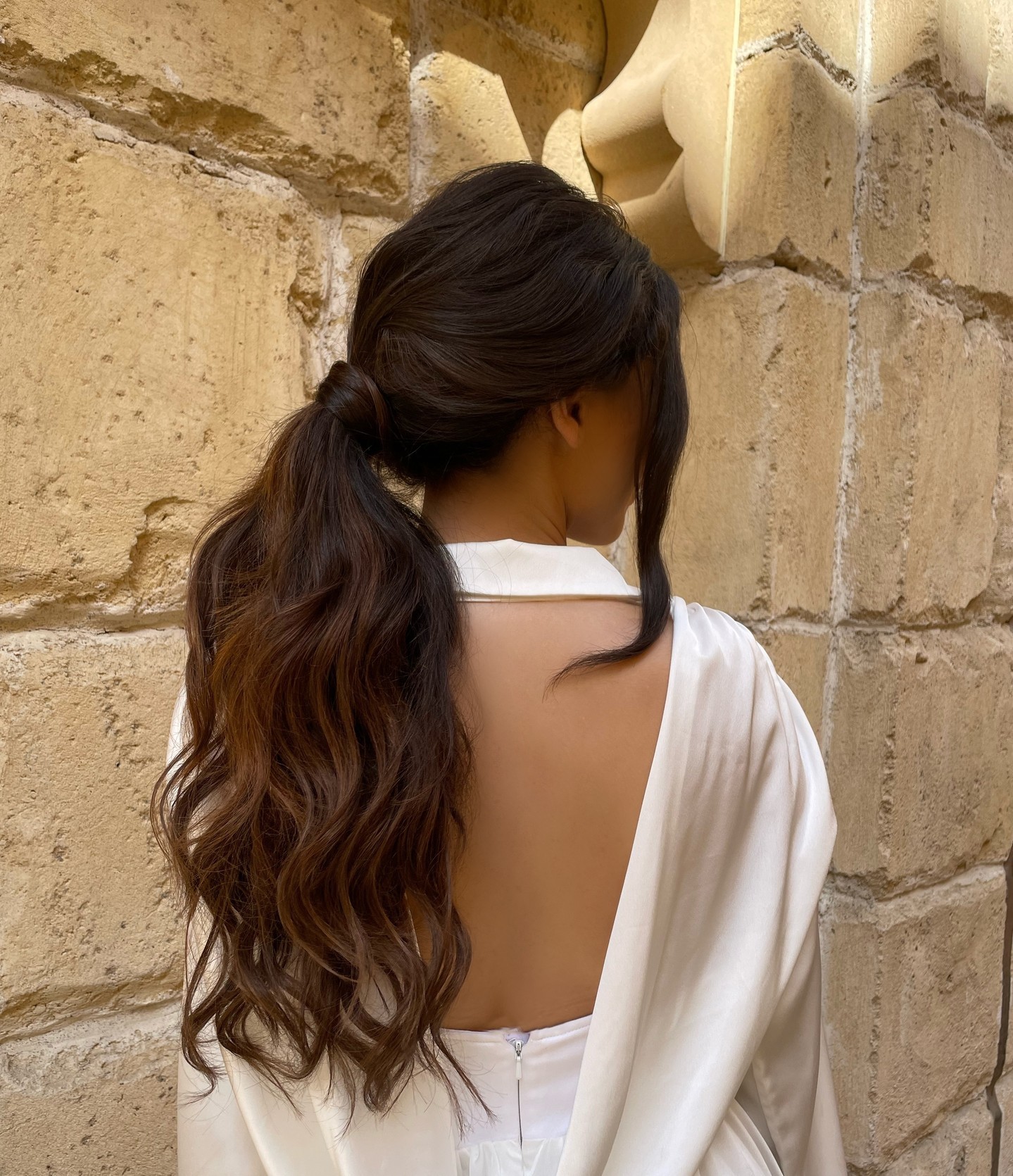 How gorgeous and beautiful is this ponytail?! Women who prefer elegance and stylish ideas will fancy this one. Make sure to add your favorite ponytail or extensions to achieve this design. In the end, rocking a hairdo such as this one will look amazing for formal events and night-outs. Show it off knowing that it is a full-strike, perfect for your prom, clubbing, wedding, or any other important event that's ahead.
13. High Up Brown Ponytail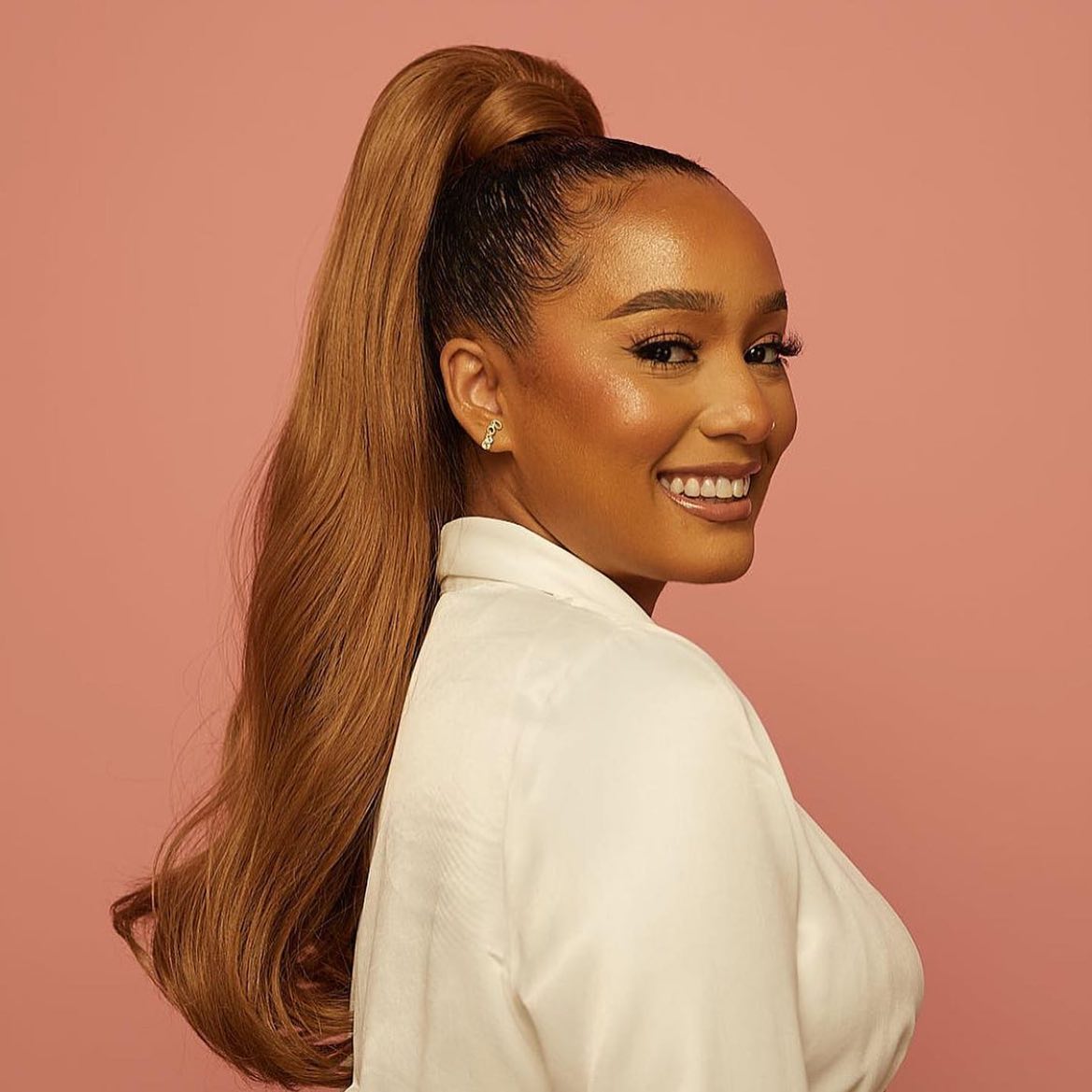 Lighter color and this type of ponytail is a must-do for night outs. Women who like to wear their hair high up and voluminous will like this design. Make sure to add your favorite setting spray on top to achieve this formal blowout and this night-out glamour. You can also try out some extensions to get this serious amount of shine and volume.
Want To Rock A New Hairdo?
And there you have it! These are just some of the prettiest and must-do locks and looks that you'll fancy. If you want to copy any of Berry's hairdos, now is the right time to give them a go. So, how bold are you? Let us know what you plan on copying and rocking soon, we can't wait to see it on you.