Celebrities are a great way to get hair inspiration and an idea of how to change your look. If you are looking for a celebrity that owned her short hair, look no further then Victoria Beckham. This Spice Girl has been seen with a ton of different hairstyles but we can't forget when she decided to cut off her long locks to rock a shorter do.
Here are ten of our favorite short hairstyles from Victoria Beckham.
1. Natural Lob
Victoria let her natural color shine with this beautiful lob cut. Keeping her hair wavy, she did a simple style that is perfect for anyone to wear and master.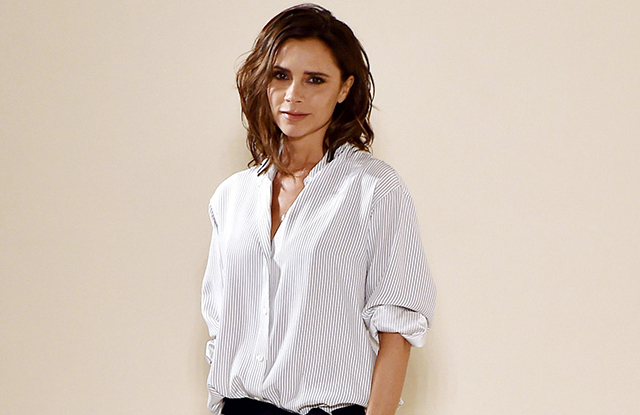 2. Concave Bob
Throwing her natural color aside, Victoria chose to go platinum bond here and cut her hair into a concave bob style. The right side of her hair is longer the left with asymmetrical lengths. The back of her head is cut super short and adds a lot of texture.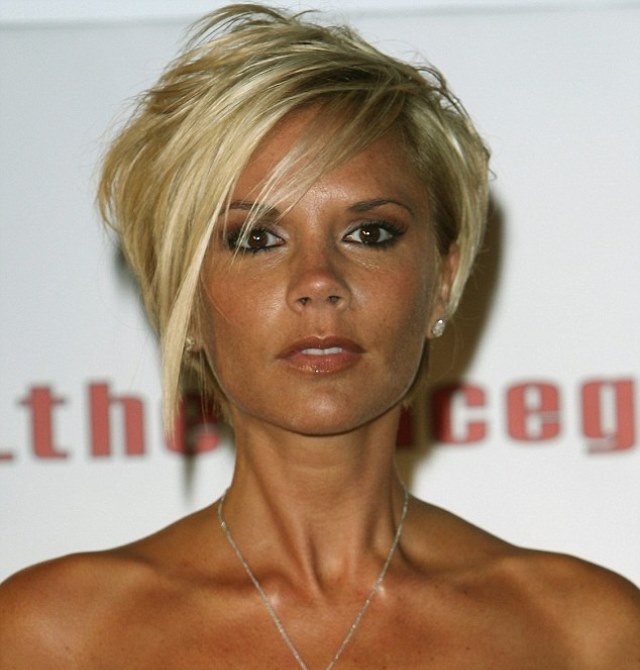 Angled Bob
The angled bob is easy to wear and style, just like Victoria shows you're here. Keep the front longer than the back and part it slightly to the side. You can choose to not dye your hair or go Victoria's route by adding a few lowlights through your hair.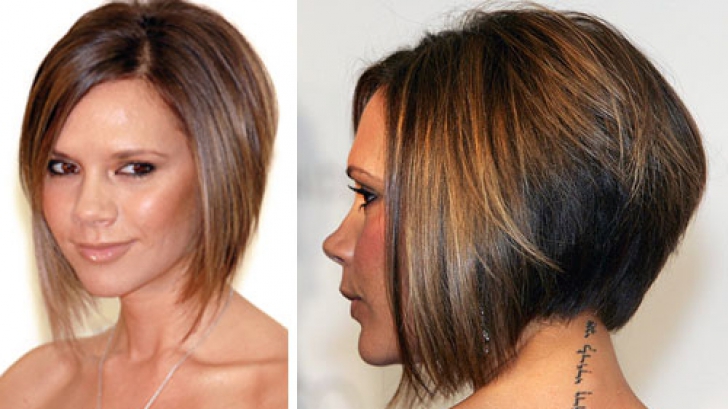 4. Choppy Bob
Victoria's bob is picture very choppy and messy, a great look to go for if you have a free spirit. She keeps one side a bit longer than the rest and gives the crown of her head a lot of lift and volume to achieve her look.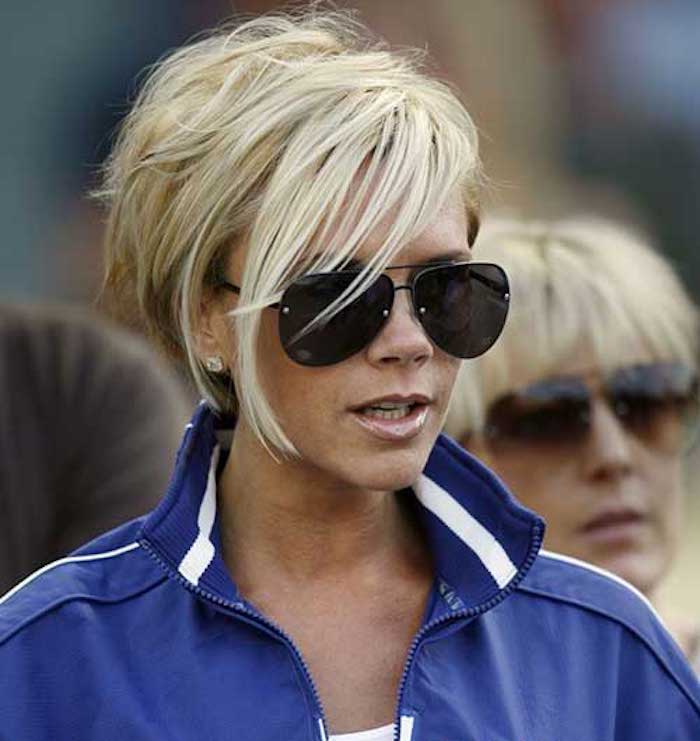 5. Sleek Bob
If you want more simple and professional hair look no further. This simple and sleek angled bob will look amazing on everyone. Leave your color natural to get a sweet girl from next door look.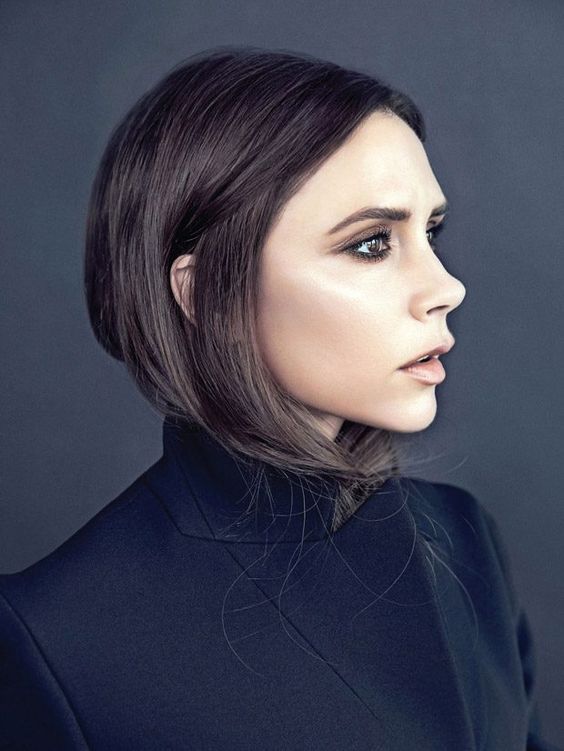 6. Dark Pixie
Victoria loves her bobs, but she did got a little shorter and rock a pixie for a while. Channel her by cutting your hair short into a pixie and adding some wispy bangs to the look. Victoria kept her hair dark and natural hair, but you can spice it up a little in you want.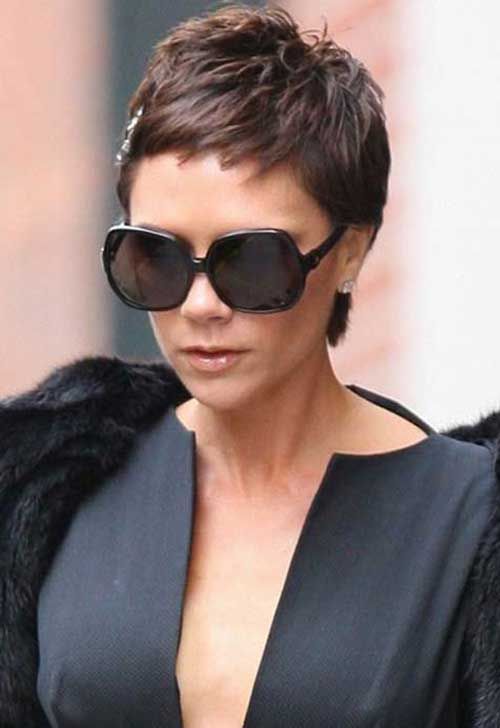 7. Classic Bob
Earlier this year Victoria was pictured with a beautiful classic bob. Styled wavy with a little bit of low lights, this is the perfect everyday look for anyone.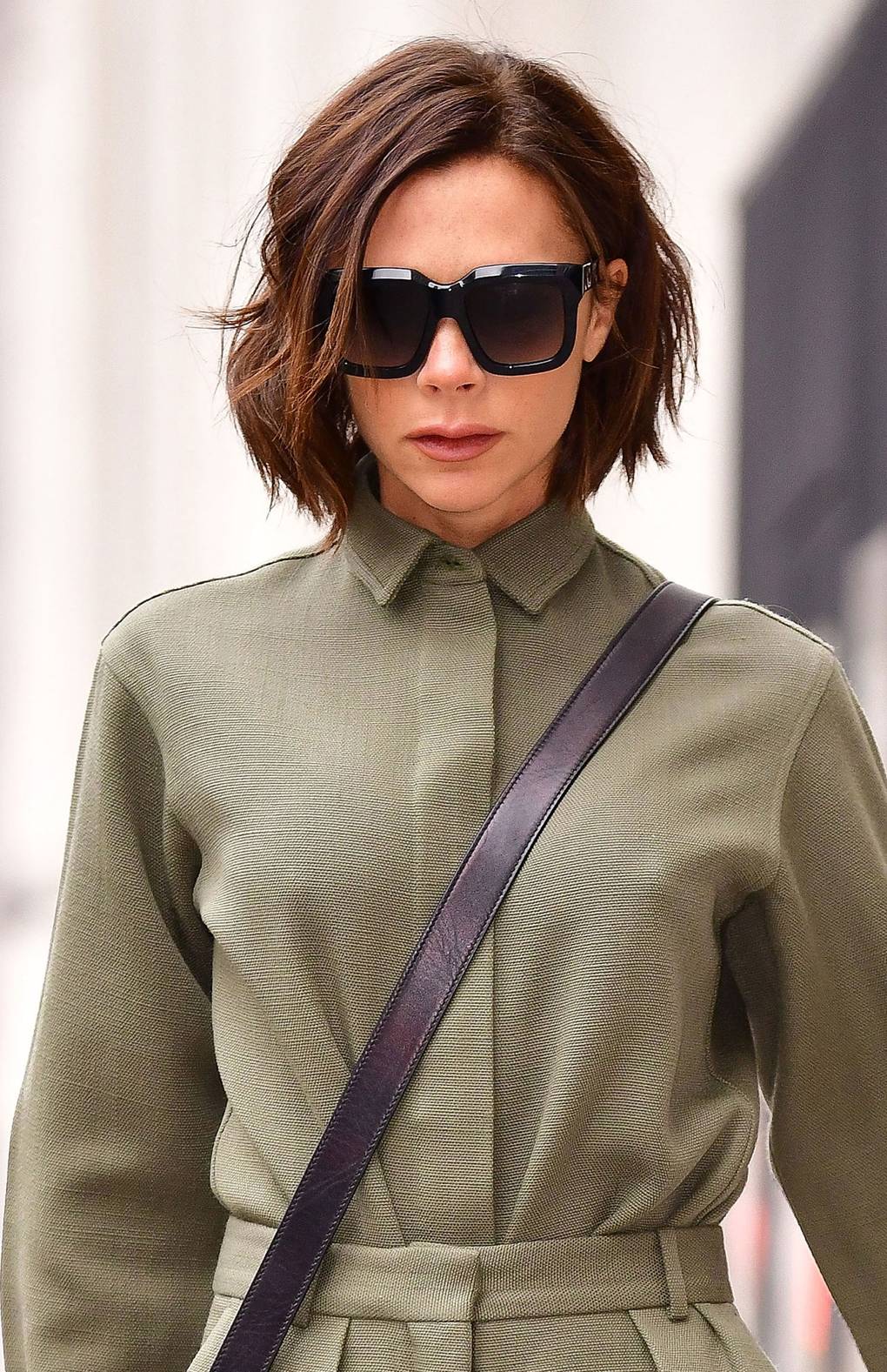 8. Wavy Lob
If you aren't ready to cut all your hair off, then go for a lob. The style still gives you length and looks beautiful. Style it like Victoria did here in some loose curly waves with a small side part.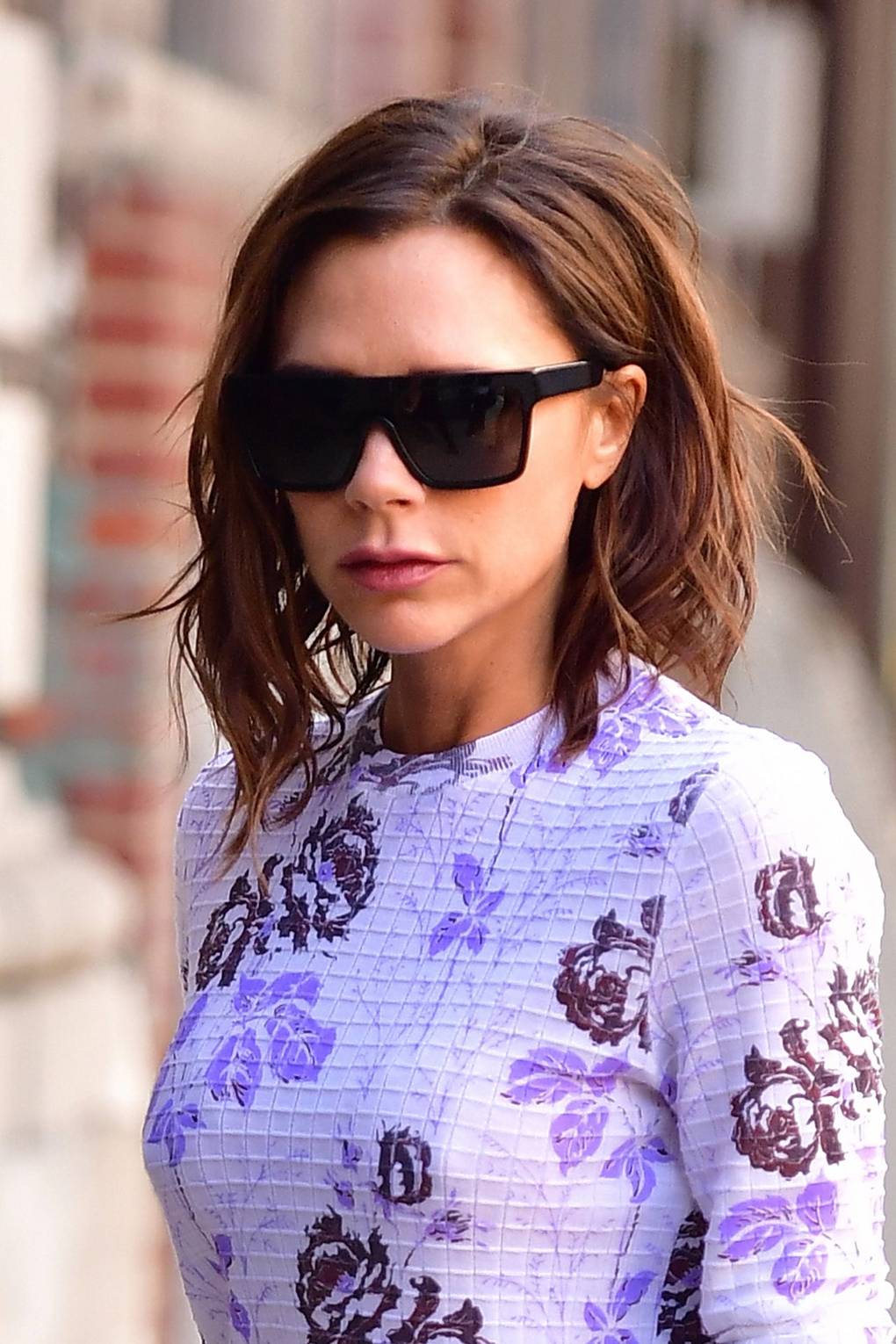 9. Slicked Back Pixie
If you want to go a little edgy with your style, then try out this slicked back pixie. It is perfect to get your hair out of your face and looks awesome for any event you attend.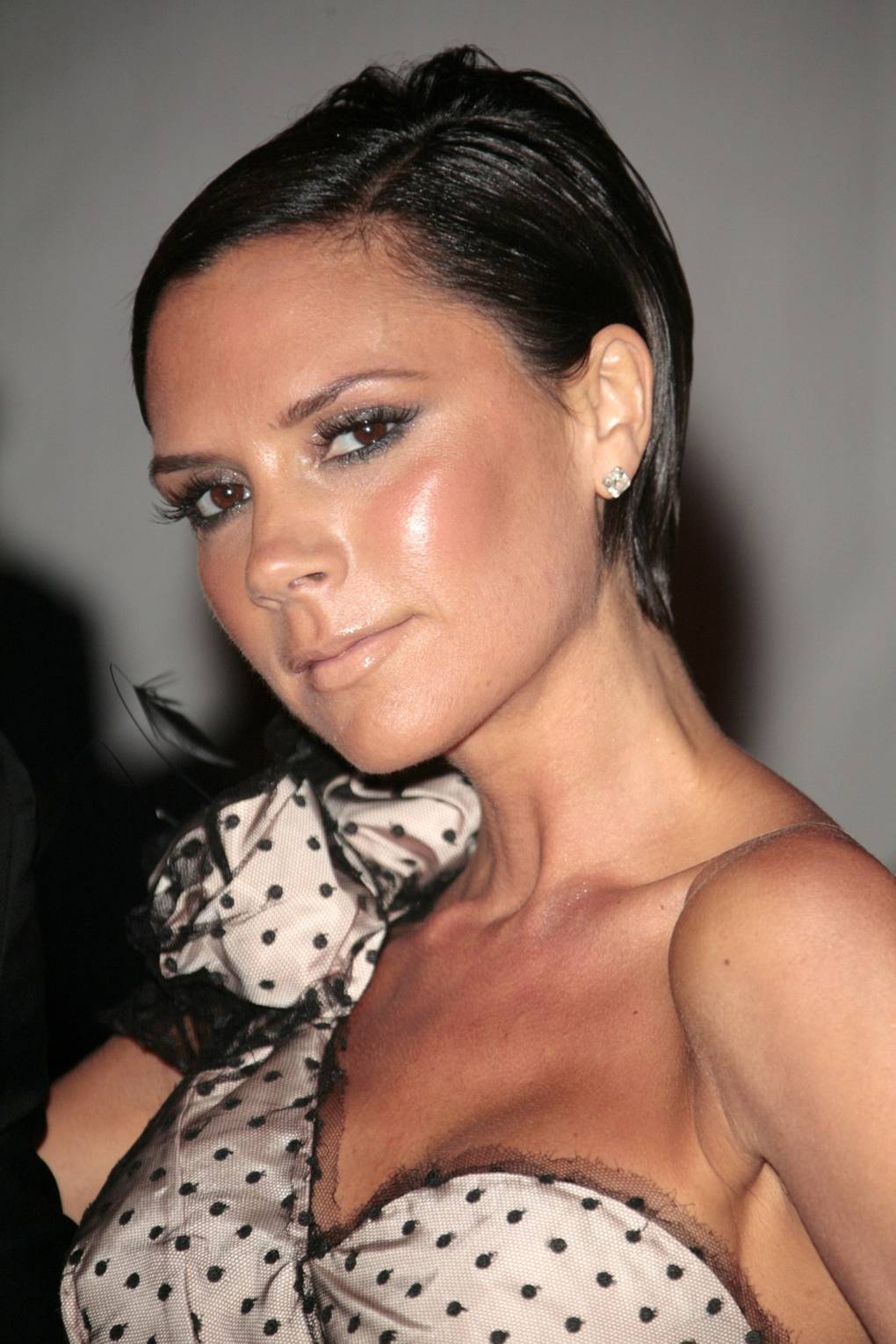 10. Spikey Pixie
Victoria loved to play with her pixie cut and here she rocked her super short do in a spiked style. The look made her hair a bit messy and took her bangs off her head but still looked amazing and tailored.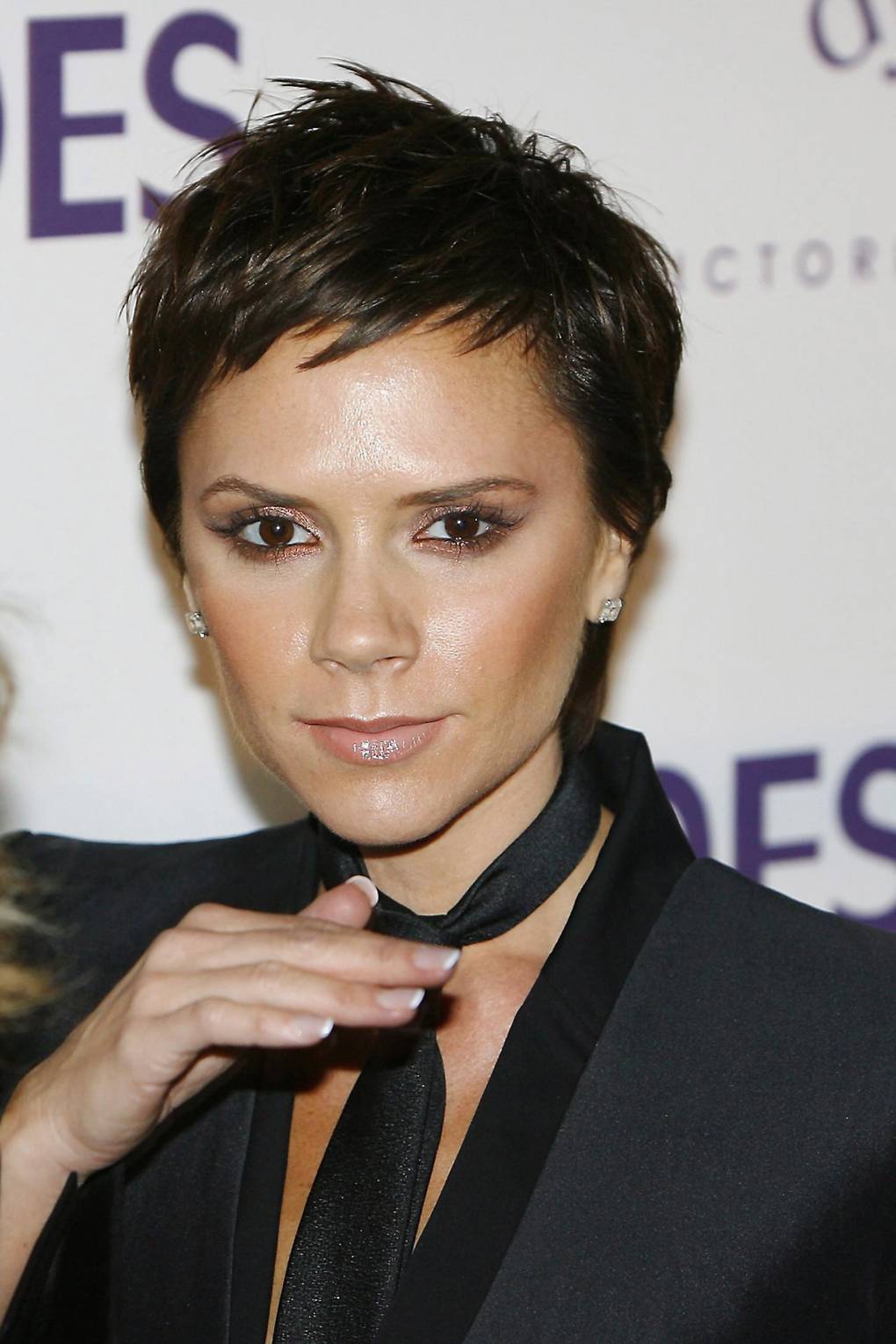 Victoria Beckham is a great example of wearing short hair a variety of different ways. If you have been thinking of cutting your hair, don't be scared. Experiment and see what short style works best for you and hopefully you got some ideas for Victoria Beckham.