Playing volleyball and keeping fit requires a lot of hard work and determination. Just because you have to jump, stretch and work up a sweat does not mean you shouldn't look good while at it.
As a volleyball player, your hair also deserves the same attention and dedication you give to the game. I have never played before so I know this from watching my friend during practice. Between the stretches, jumps, and footwork, she always says that her uniform performs just as hard as she does.
As her friend, since I couldn't do any of the stretches for her— not that I would want to— or play the game for her, I thought of ways to make her outfit, especially her hair work for her. It was important to me that she played, looked, and felt good.
I understood that her appearance had everything to do with how well she performed on the court. So I searched for several volleyball hairstyles that would keep her hair out of her face but still looked great.
Thankfully we were able to choose the perfect volleyball hairstyles that pleased fashion trends. They were easy to wear and didn't affect her game at all.
So here I am to help you too with different easy-to-wear volleyball hairstyles that will work for you on the court.
Easy Volleyball Hairstyle Ideas
It's often easier to style your hair when it's not for a game that contains a lot of physical activities, that is why a lot of people struggle when it comes to styling their hair for games and sports. I will show some unique volleyball hairstyles to try the next time you have practice or a match. Let's get started.
Mid-High / Hight ponytail


For you to have an easy game without any distractions, it is important to have your hair styled and managed on the court. One amazing style that I always encourage is the high ponytail.
It is a very versatile hairstyle and also very easy to do.
All you need to do is to brush your hair thoroughly before you gather it into a ponytail and secure it with an elastic band. For a tighter ponytail use a fiber-wrapped elastic band and avoid rubber bands to prevent tangling your hair and breakages.
French braids


To stay focused during a volleyball match one style you should go for is the French braids as it keeps your hair back during the game. It is also very stylish and keeps your hair intact throughout your volleyball match.
The weave may seem complicated but making a French braid is an easy process. First, brush through your hair to comb out the tangles. Then section your hair from the top center of your head and start braiding using the traditional braid methods. Always make sure that you are adding strands of hair into each section as you braid.
Tight hair bun


Another easy volleyball hairstyle is the tight bun. It is very easy and comfortable. It also gives you a better-finished look. To achieve this look, gather your hair into a high ponytail and then twist it into a knot by taking all your hair and twisting it in the same direction until it looks like a rope, then you wrap it on itself until it forms a knot. After which you add an elastic band to the base of the bun.
Fishtail Braid


This volleyball hairstyle is an excellent look for all players during your competition or just practice. Braids are simple statement pieces, which make the fishtail braid an elaborate look and it will become your favorite look once you try it out. You can also wear it to formal events. The fishtail braid does look better when it gets a little messy so you can wear it for your volleyball game and not worry about how messy it will become. This braid is similar to the traditional braid but you use 2 strands instead of 3. Once you know how to braid, you can easily style your hair with this braid.
For you to achieve this look, all you need are a few minutes. You can also use hair extensions to make this style as well. You will need to make sure that your extensions are well secured before your braid it and also add a few Bobby pins just to be safe.
Goddess braids


This hairstyle is a super edgy and unique look that will make you look good on the court. You can try this braid whether you have short or long hair. To start this look all you need to do is to part your hair into two sections. Then start braiding from the top of your head to the back using the Dutch braiding style. Do the same for the next section until you have two strands at the back of your hair. You can then tuck them in until it looks like you braided in a circle. You can also use hair extensions for this look if you have very short hair.
Our Favorite Volleyball Hair Inspirations
1. Criss-Cross Blonde Braids Volleyball Hairdo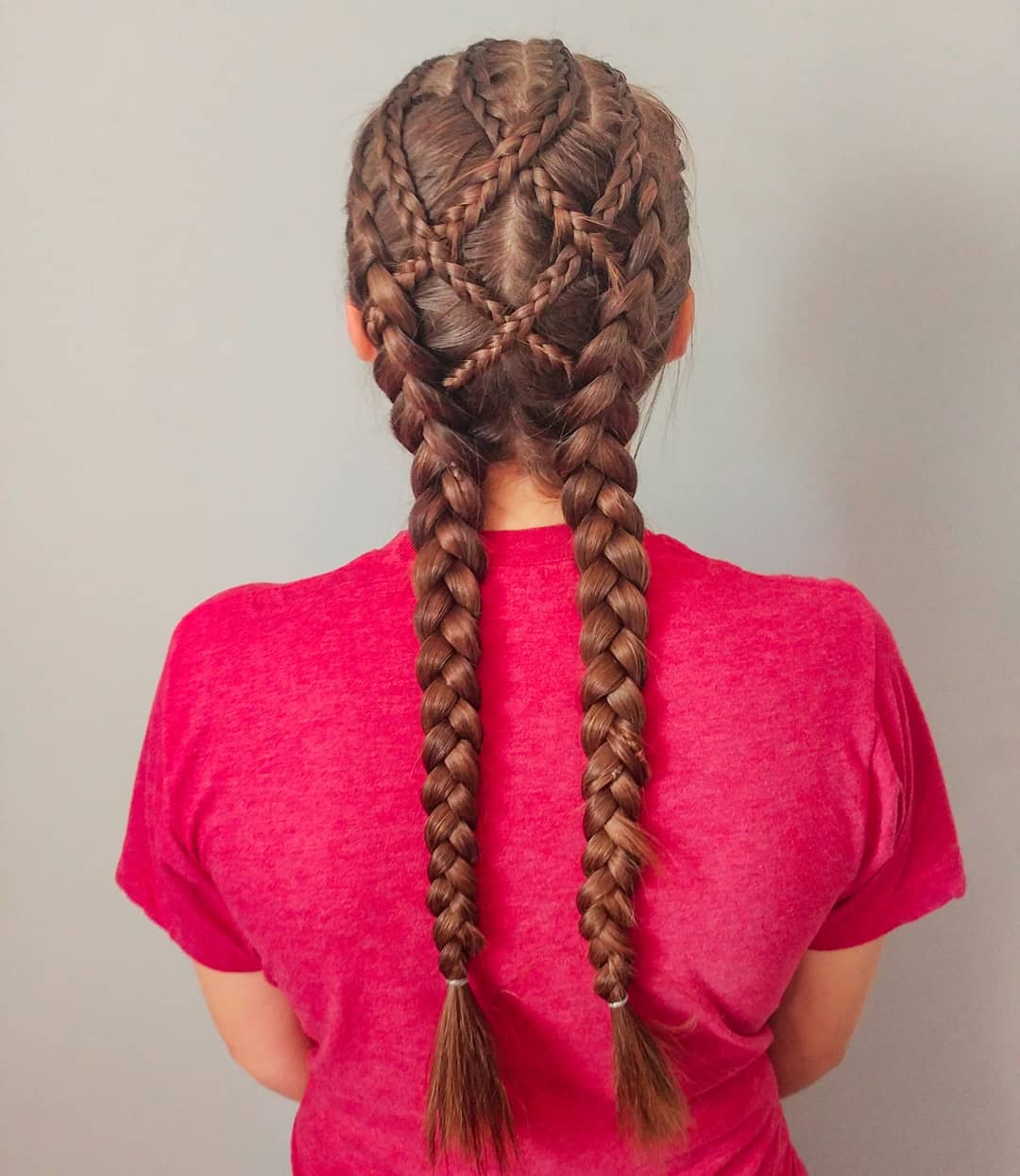 If you want to rock something fancy give it a go with these braids and zic zac design.
2. Long Braided Look For Volleyball Women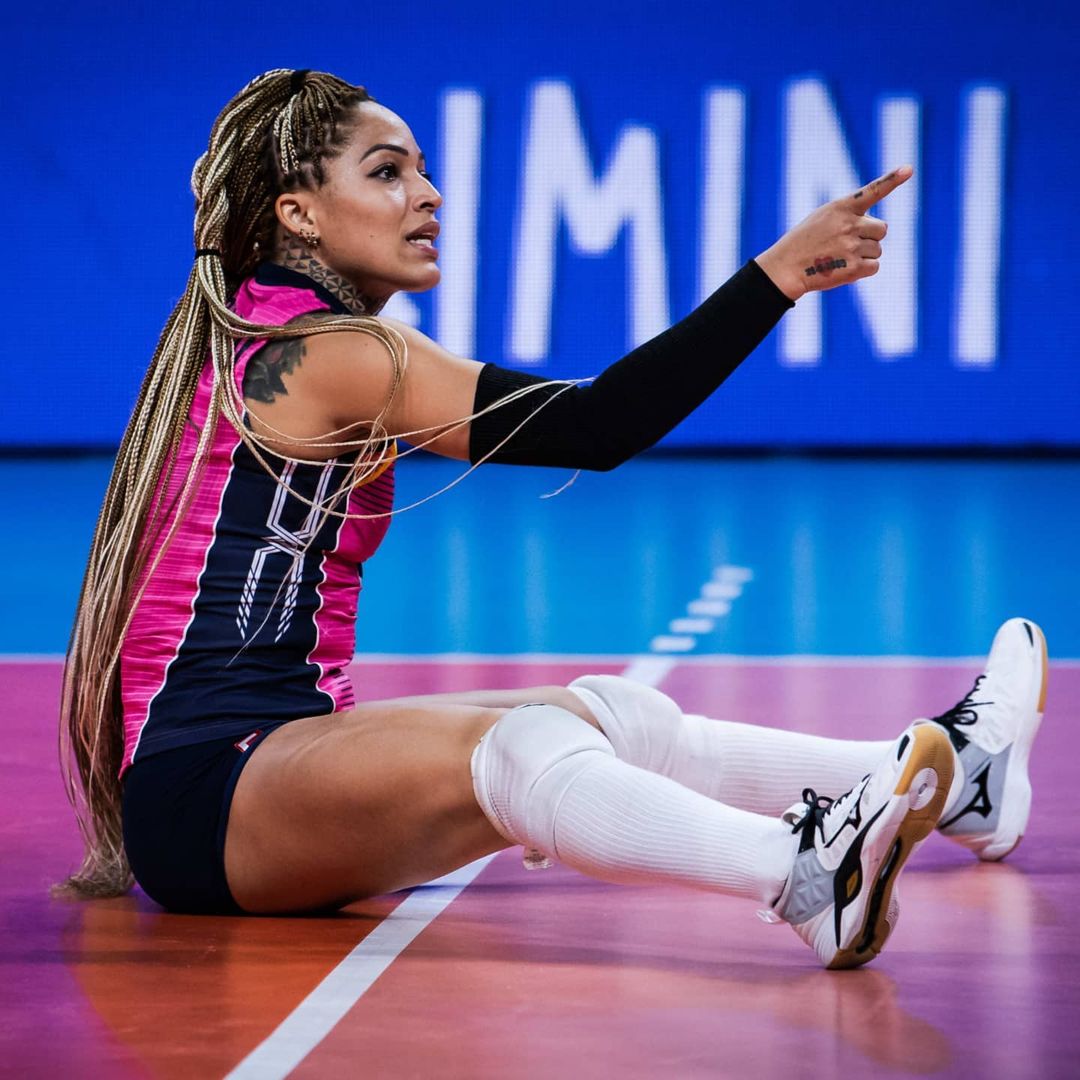 Longer hair and braids can look so chic. Just make sure that you go for a tight secure hairdo.
3. Simple Loose Braid Hairdo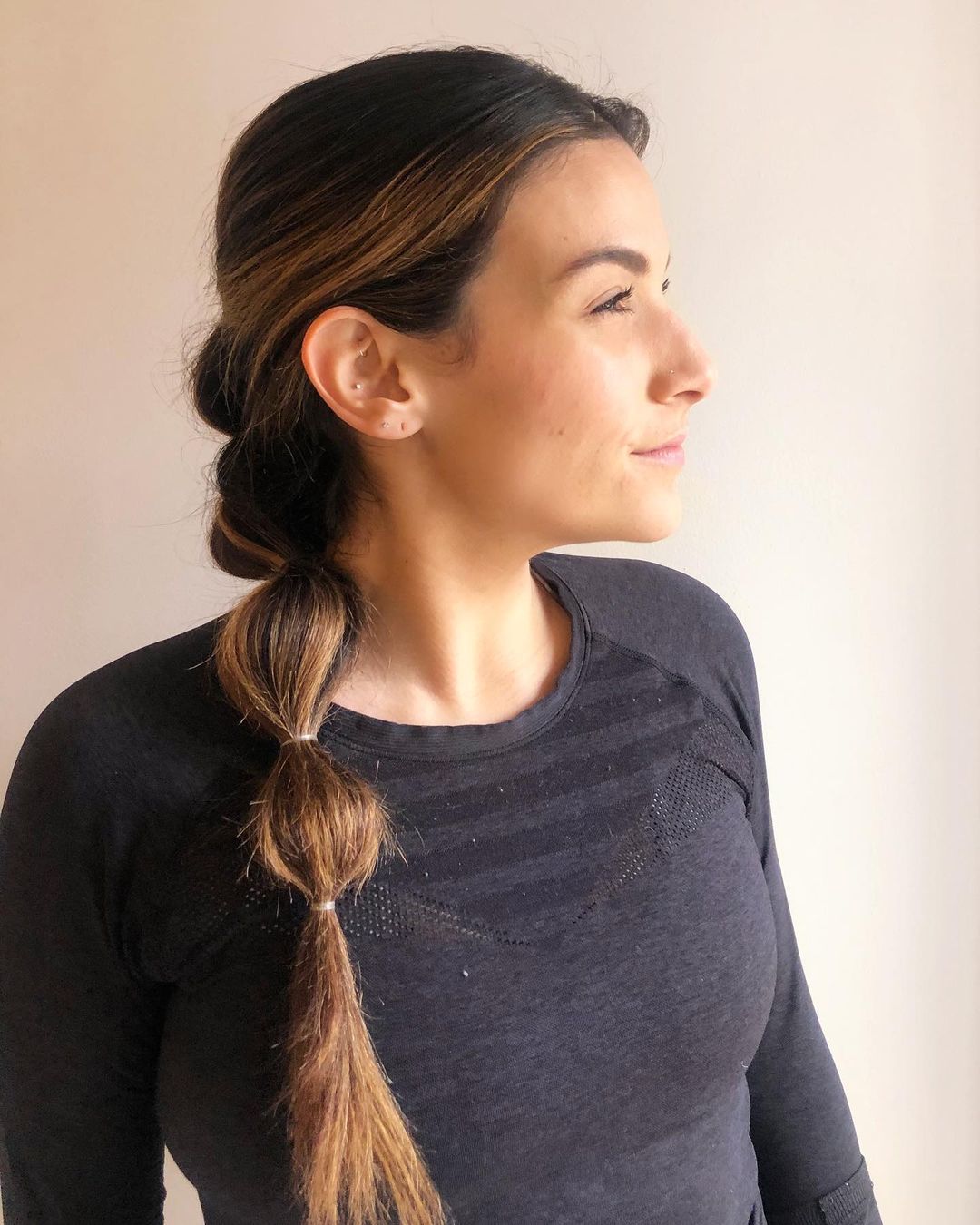 A simple braid worn on the side can also look stunning.
4. Dark Brown Pony Hairdo Idea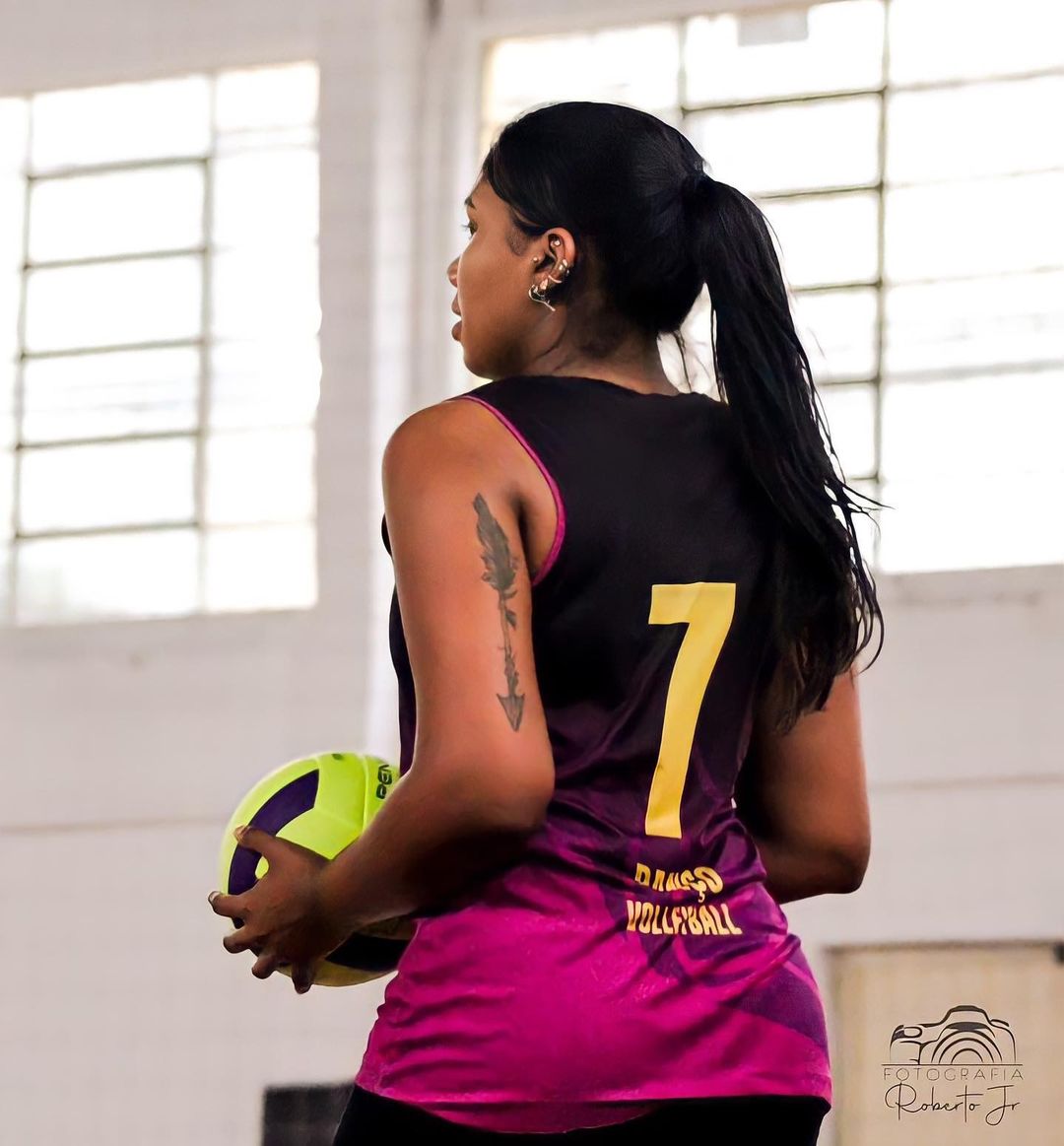 Secure your ponytail in the back with a proper elastic to make it sturdy and safe during the game.
5. Seamless Dutch Braids Volleyball Hairstyle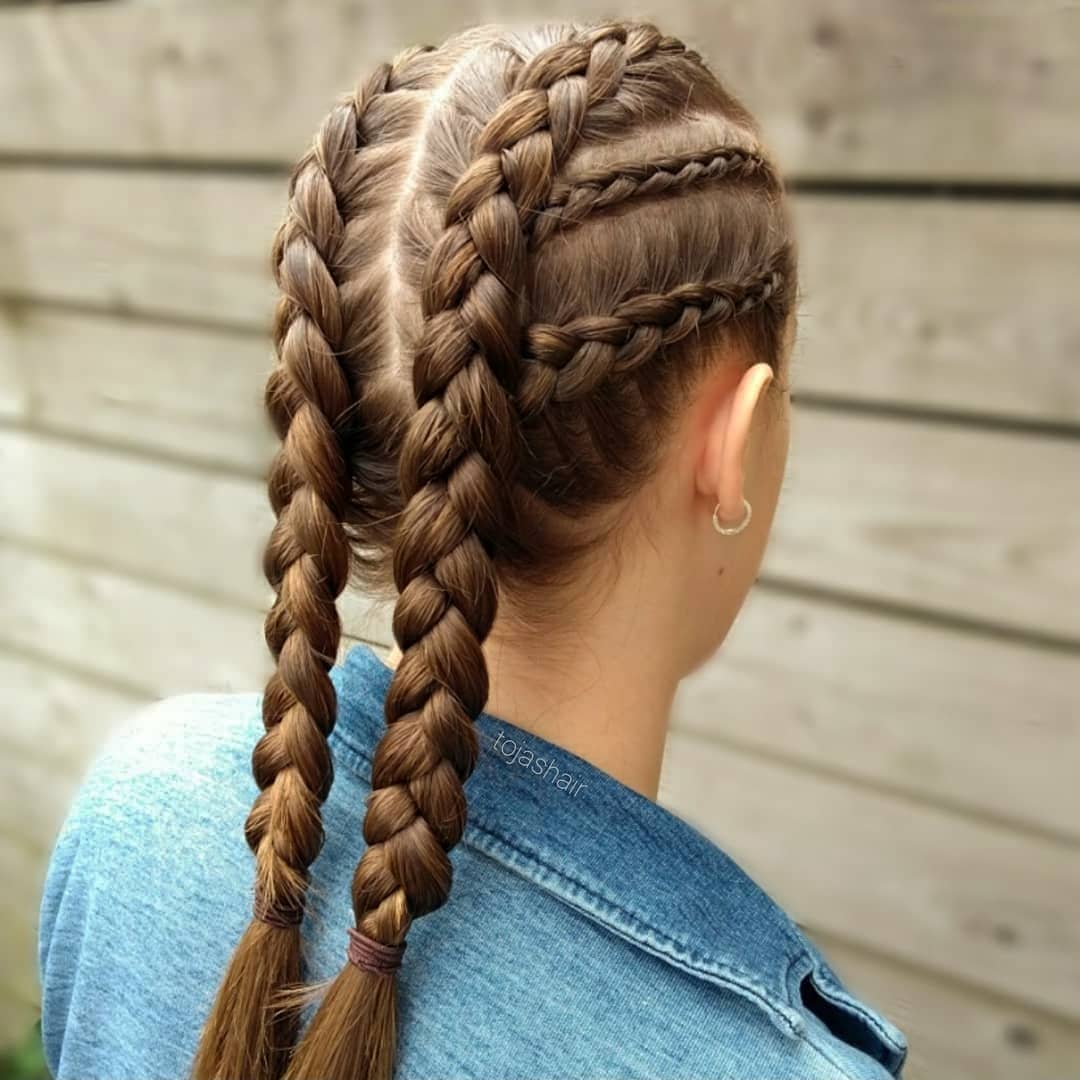 Fishtail or Dutch braids will always be a common hairdo for most women or volleyball players.
6. Long Braided Hair Tied In A Bun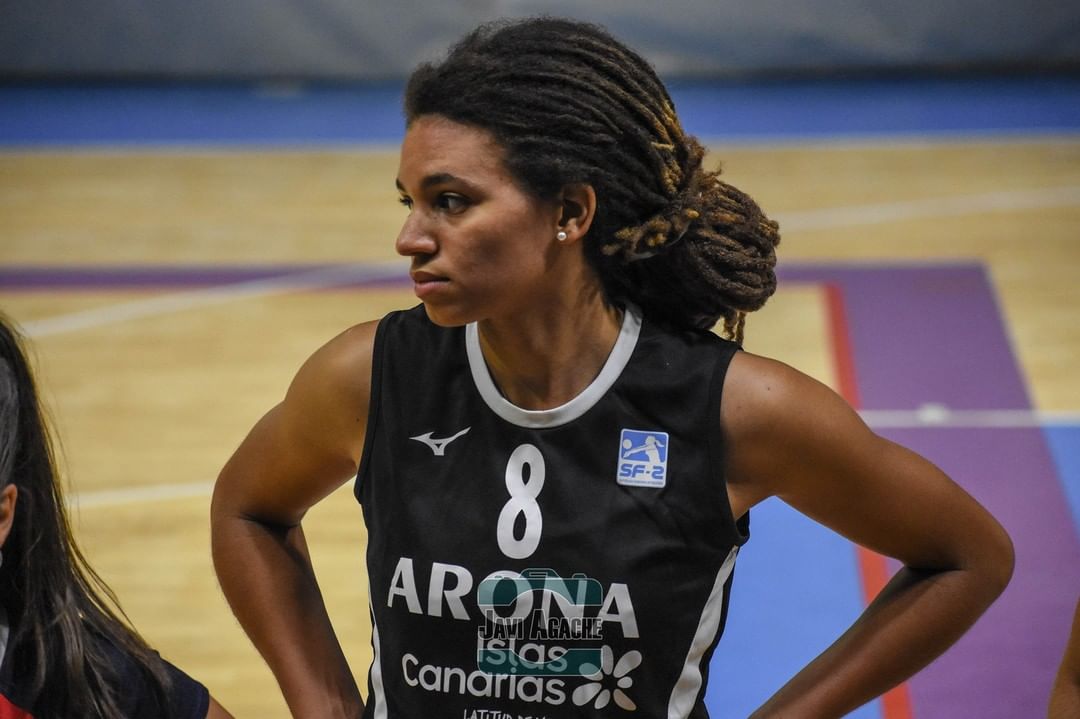 Go for braids and put them in a bun when they start to bother you.
7. Brown Elegant Dutch Braid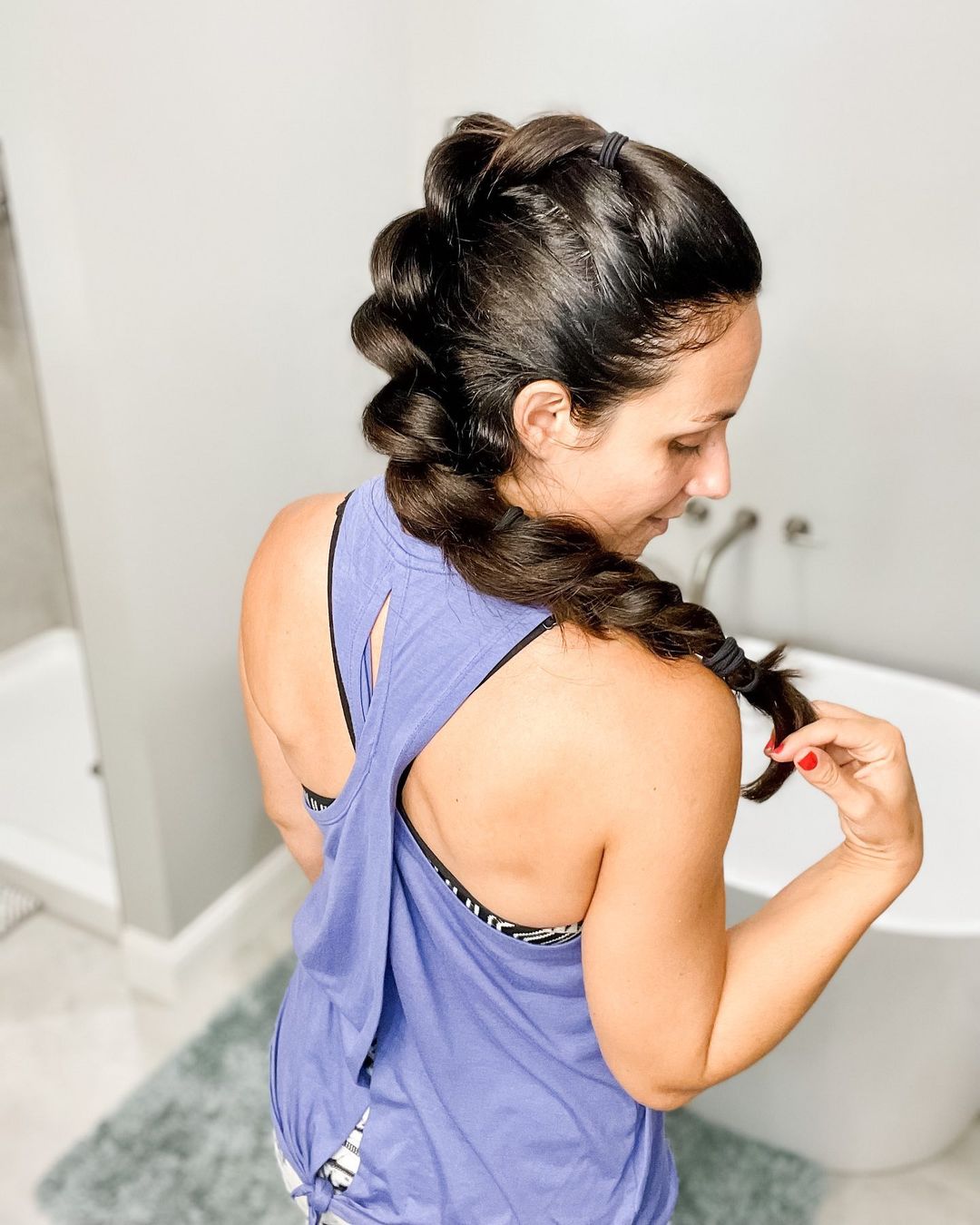 This gorgeous braid will look good on volleyball players even after the game.
8. Long Hair Blonde Look Ponytail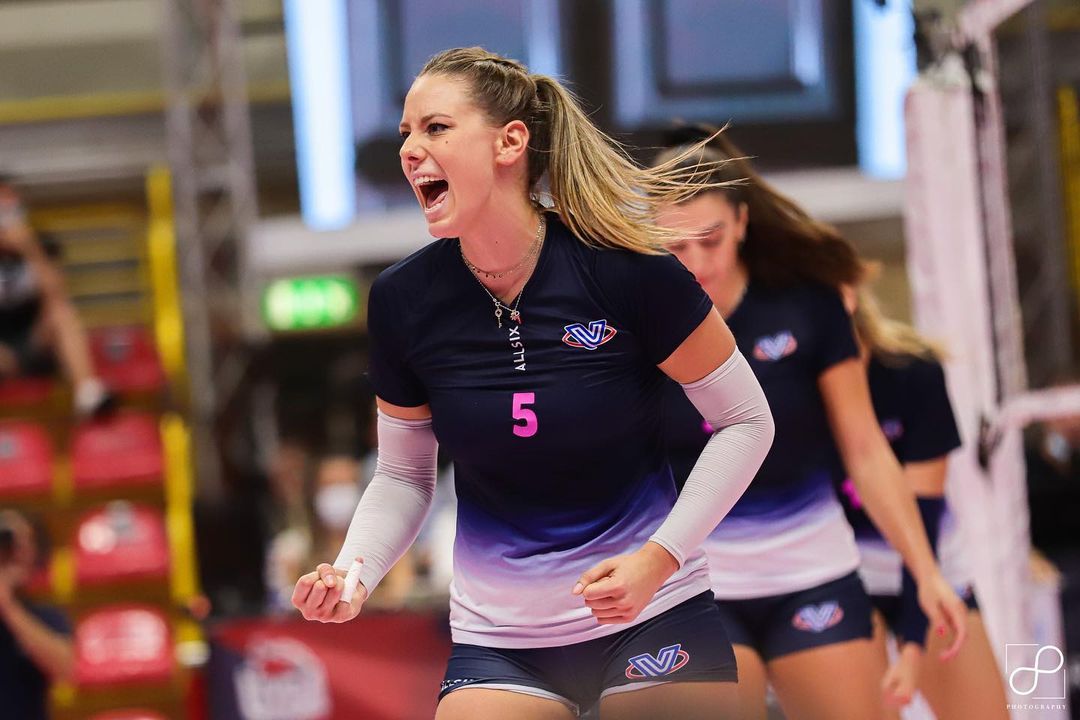 Blonde hairdo volleyball players will like this look and its simplicity.
9. Long Coiled Braids Ponytail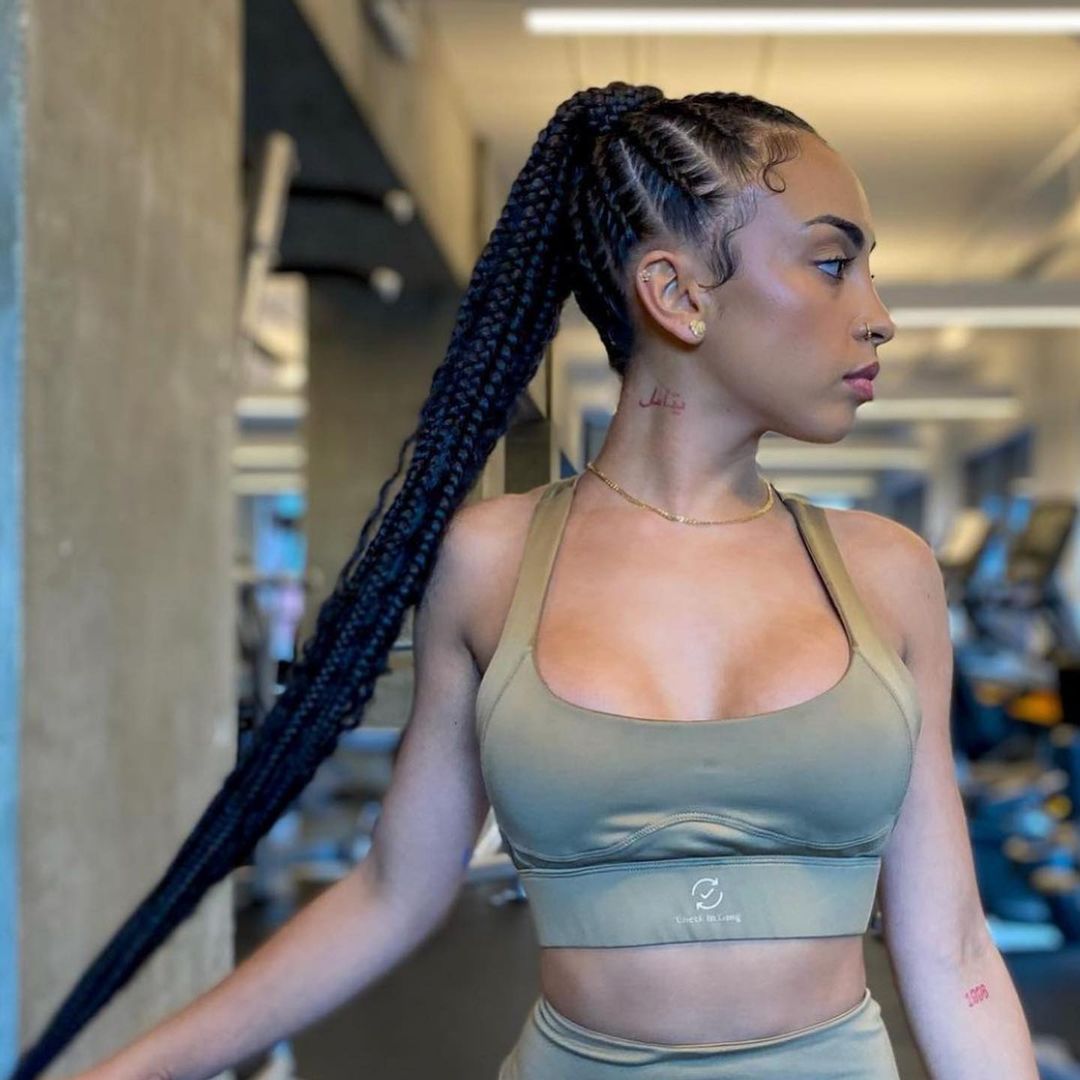 If your hair is naturally long you're going to like this cute design.
10. Naturally Curly Hair Ponytail Idea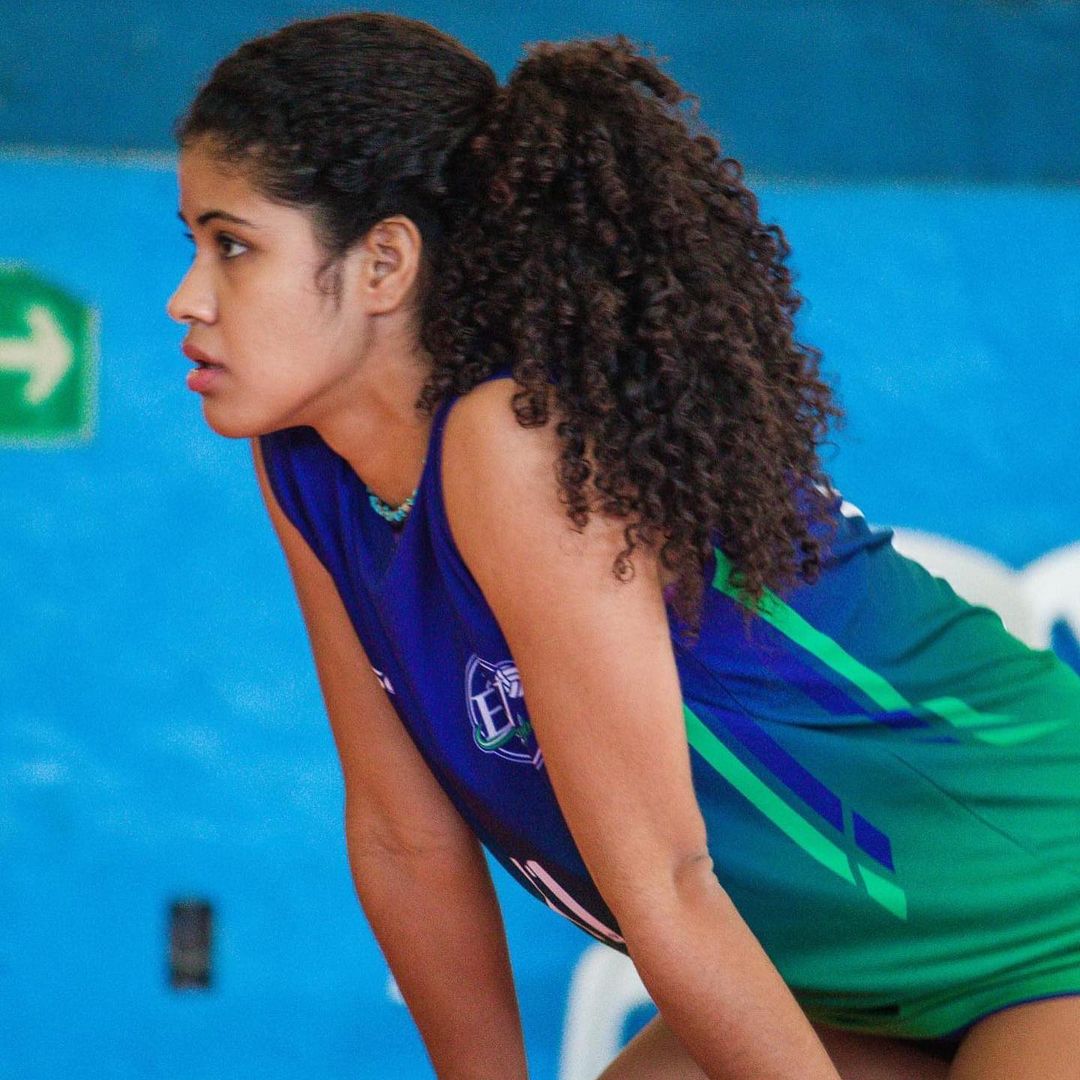 Women who have curly hair and a lot of volume are going to appreciate this curly ponytail.
11. Simple Ponytail With A Braid In The Back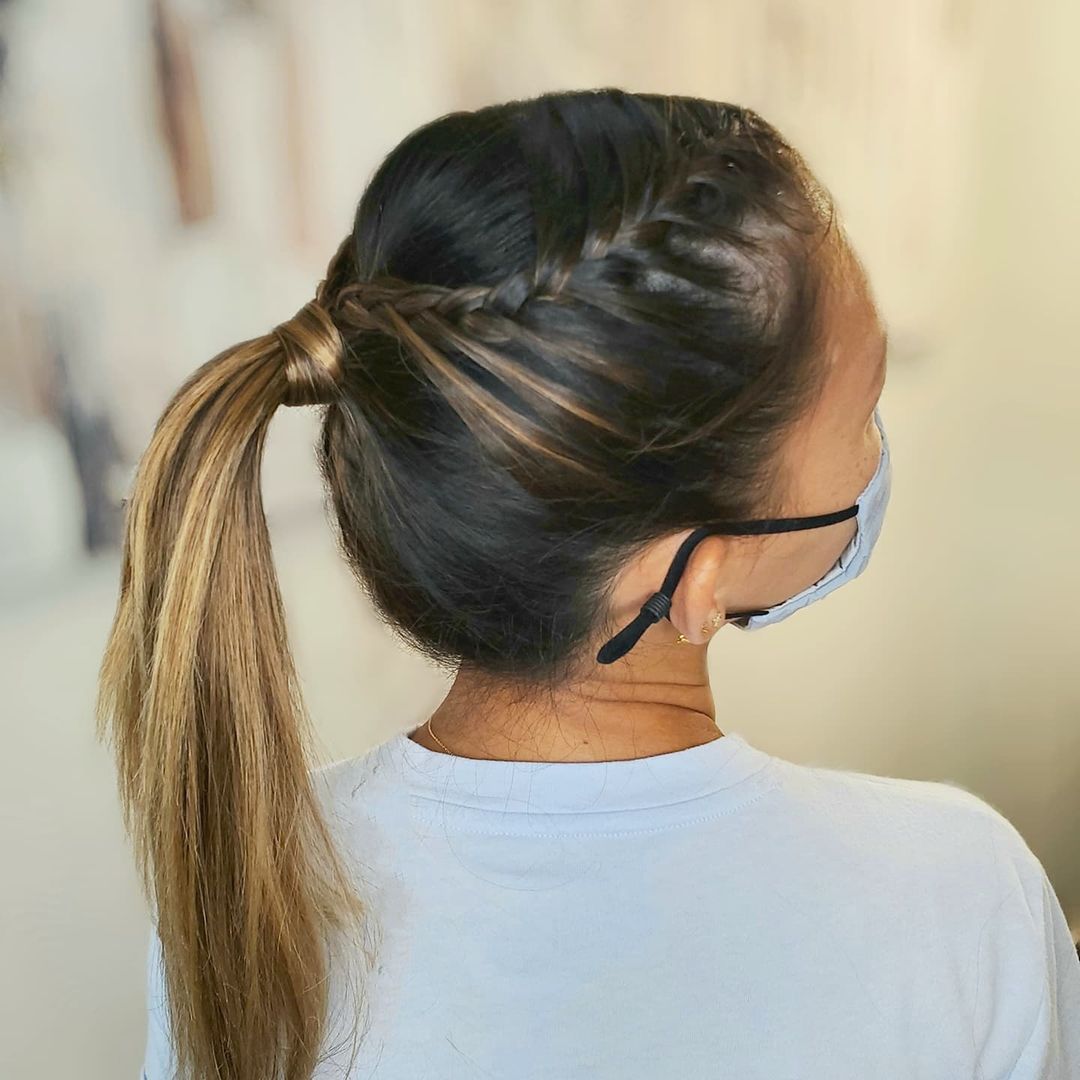 Secure your hair in the back and wear this ponytail with braid details with confidence.
12. Natural Brown Straight Hair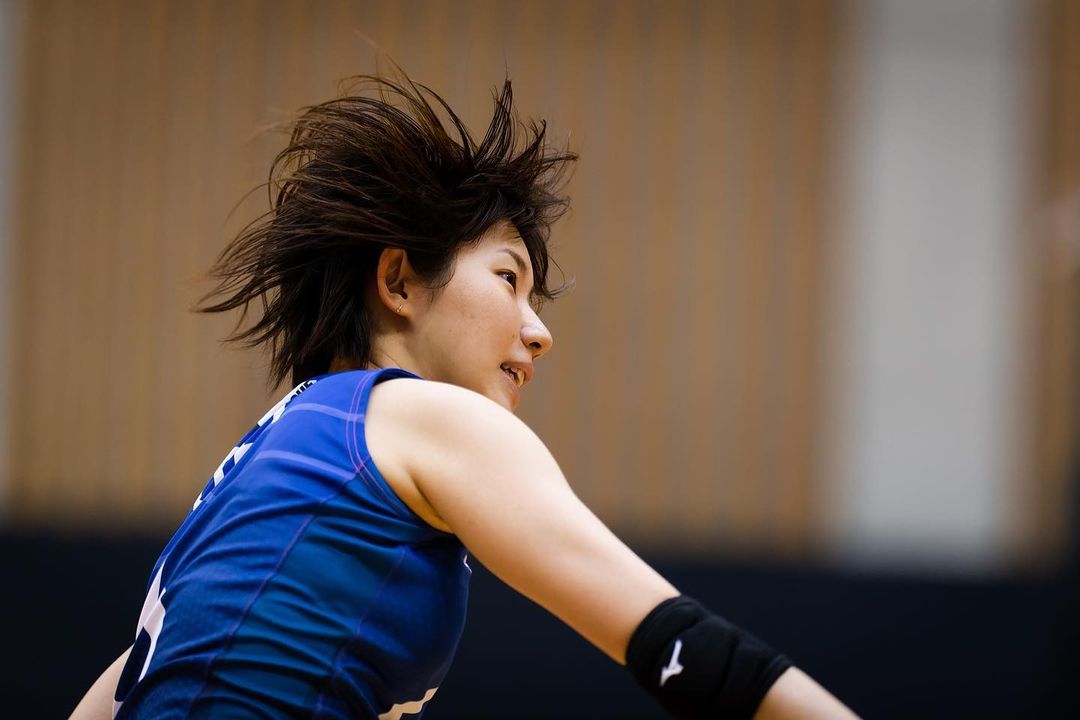 If your hair is naturally straight and short you don't have to put it in a ponytail, leave it as it is.
13. Blonde Look French Braid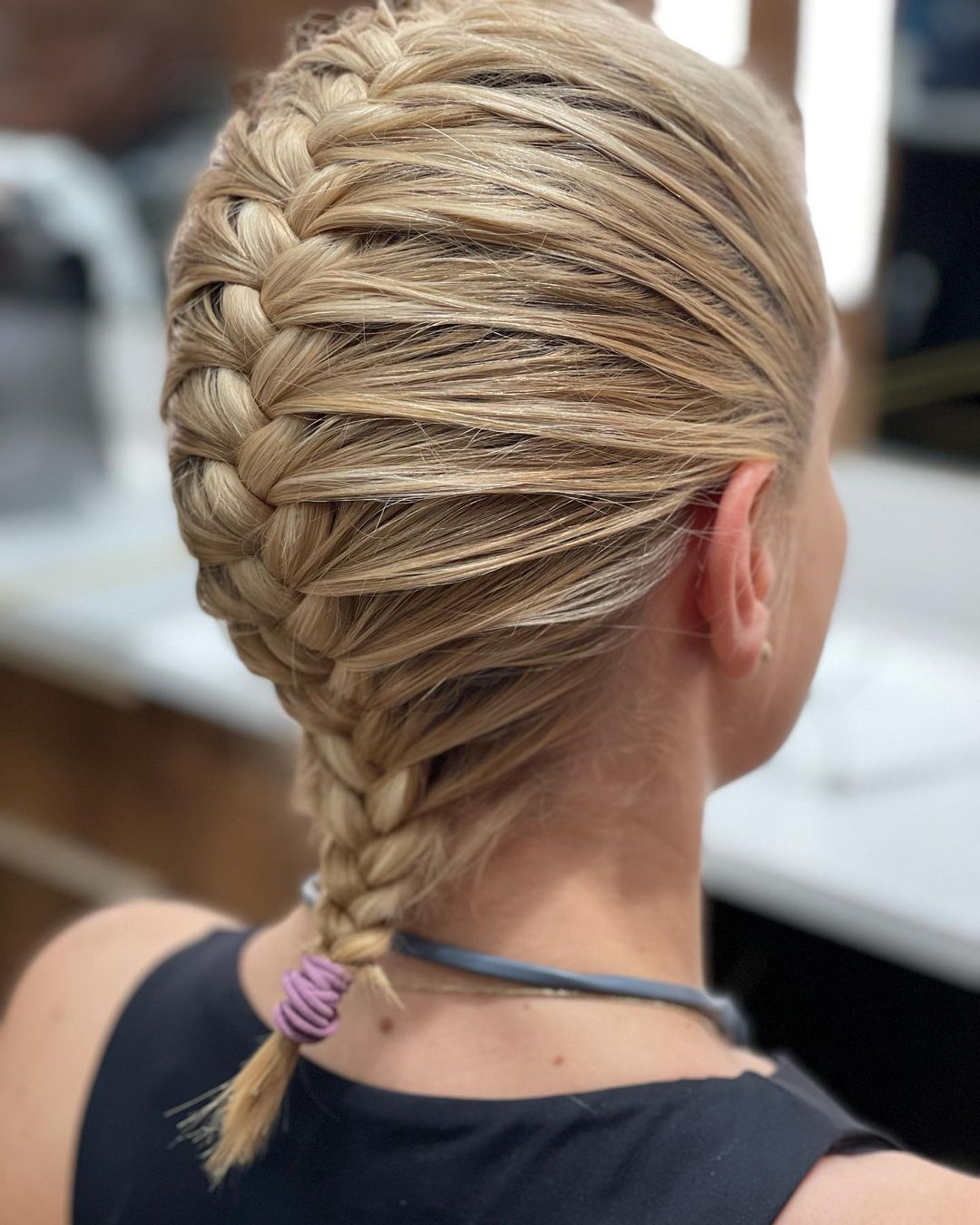 This gorgeous blonde braid will seek and attract looks for sure!
14. Messy Bun Look Volleyball Hairstyle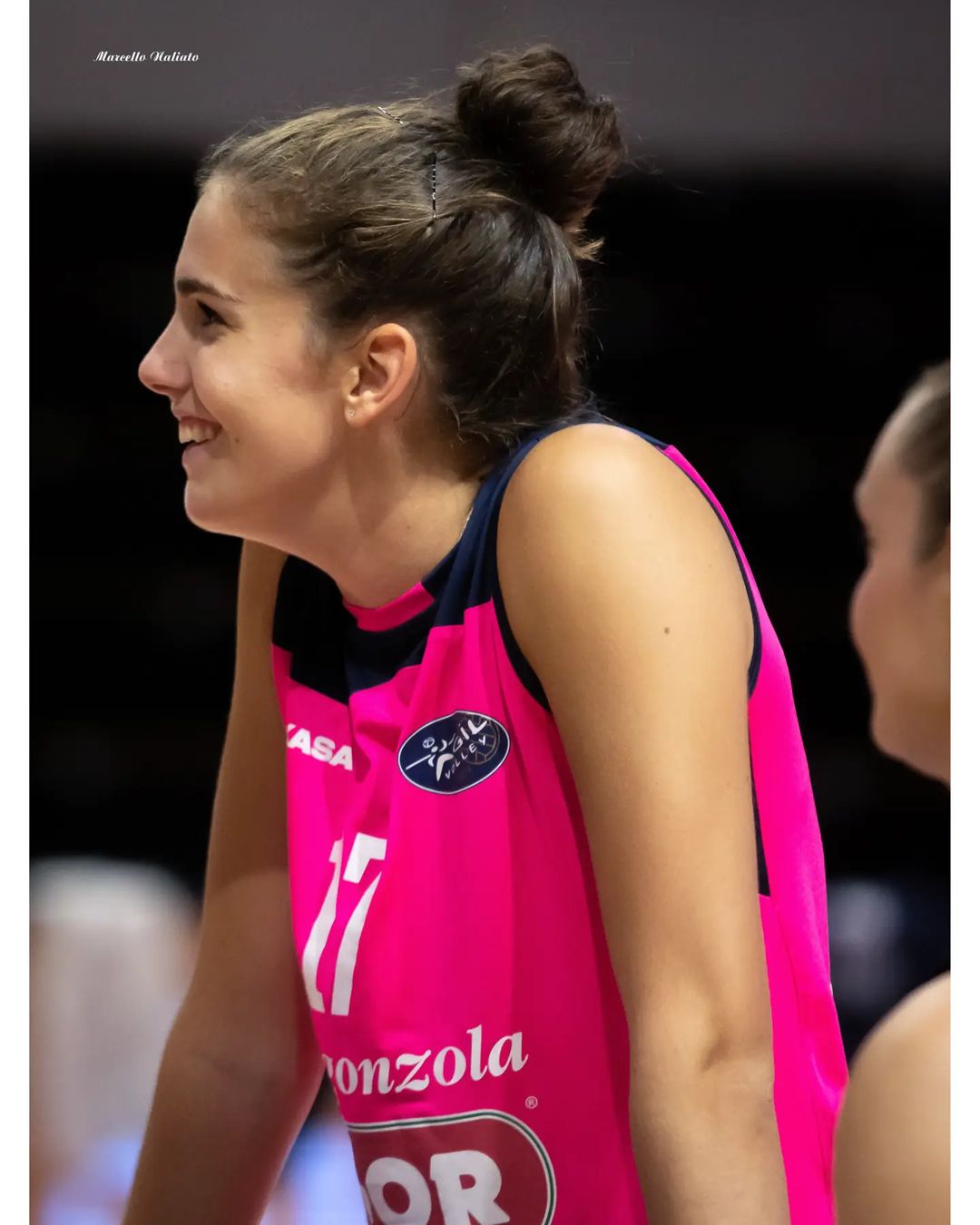 A simple bun is for women who enjoy low-key and low-maintenance looks.
15. Curly Hair With A Braid Detail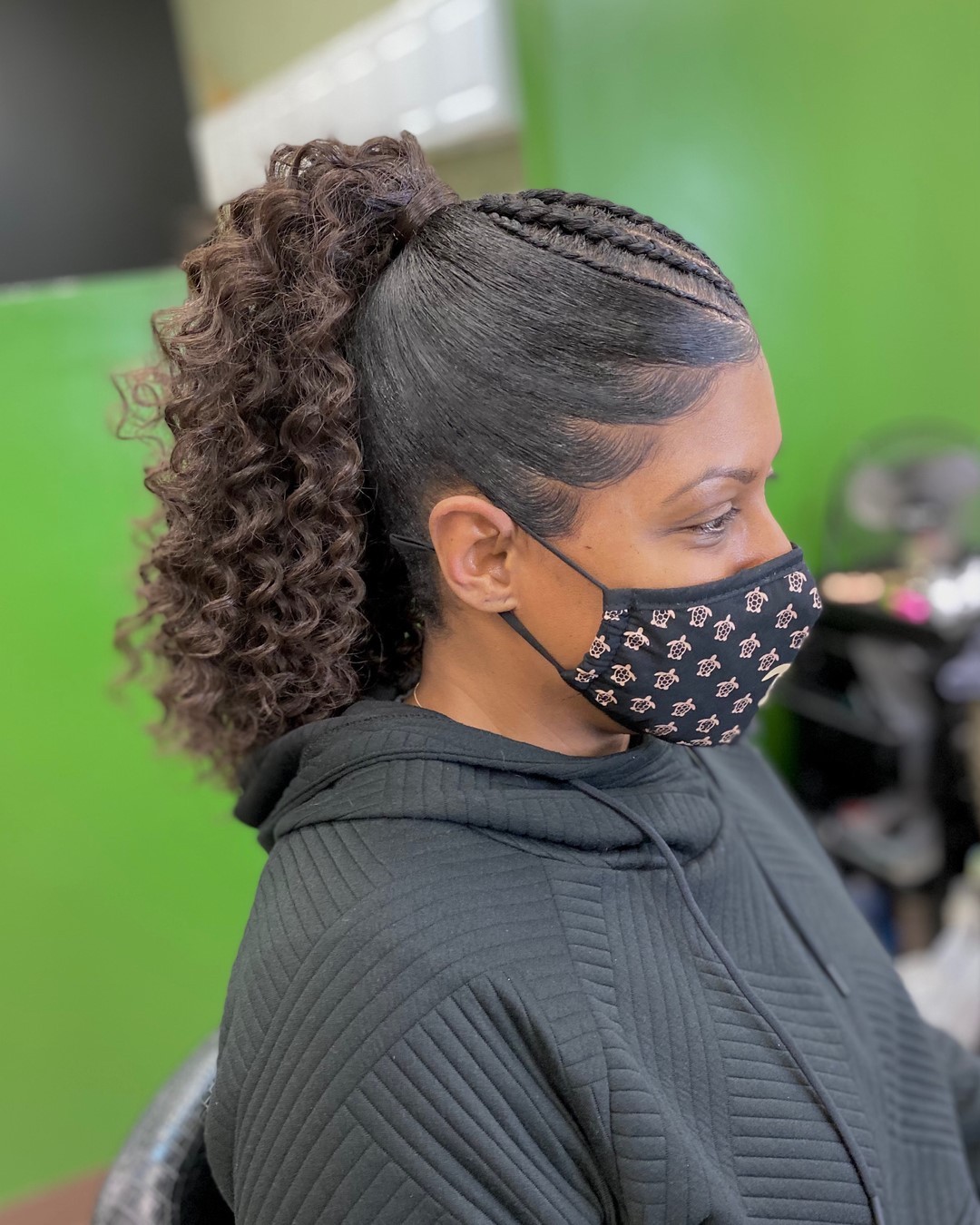 Show off your curls and wear this look for your next big and important game.
16. Blonde Ponytail Hairstyle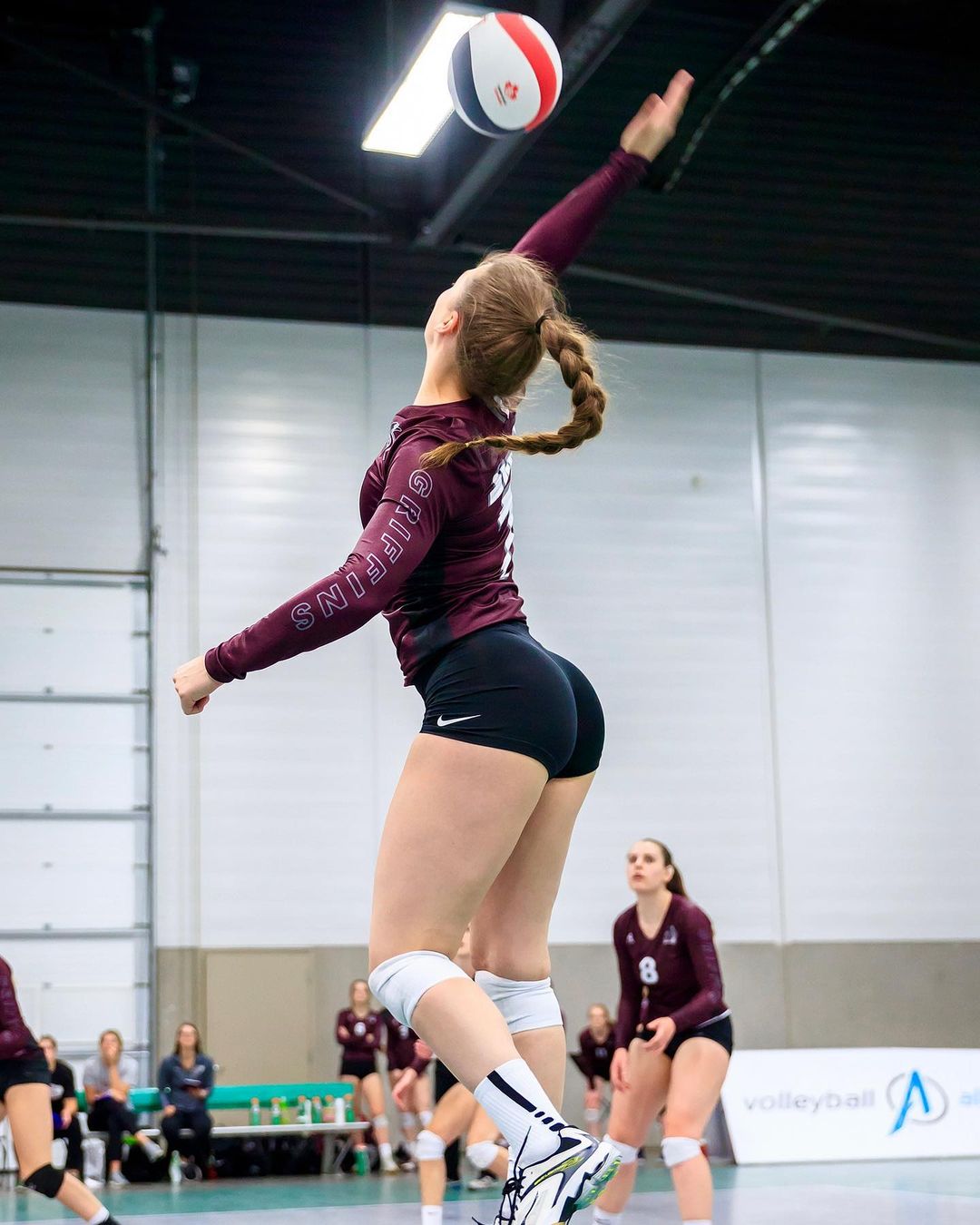 This tight braid is the right call and a must-do hairdo!
17. Two Braids Sporty Look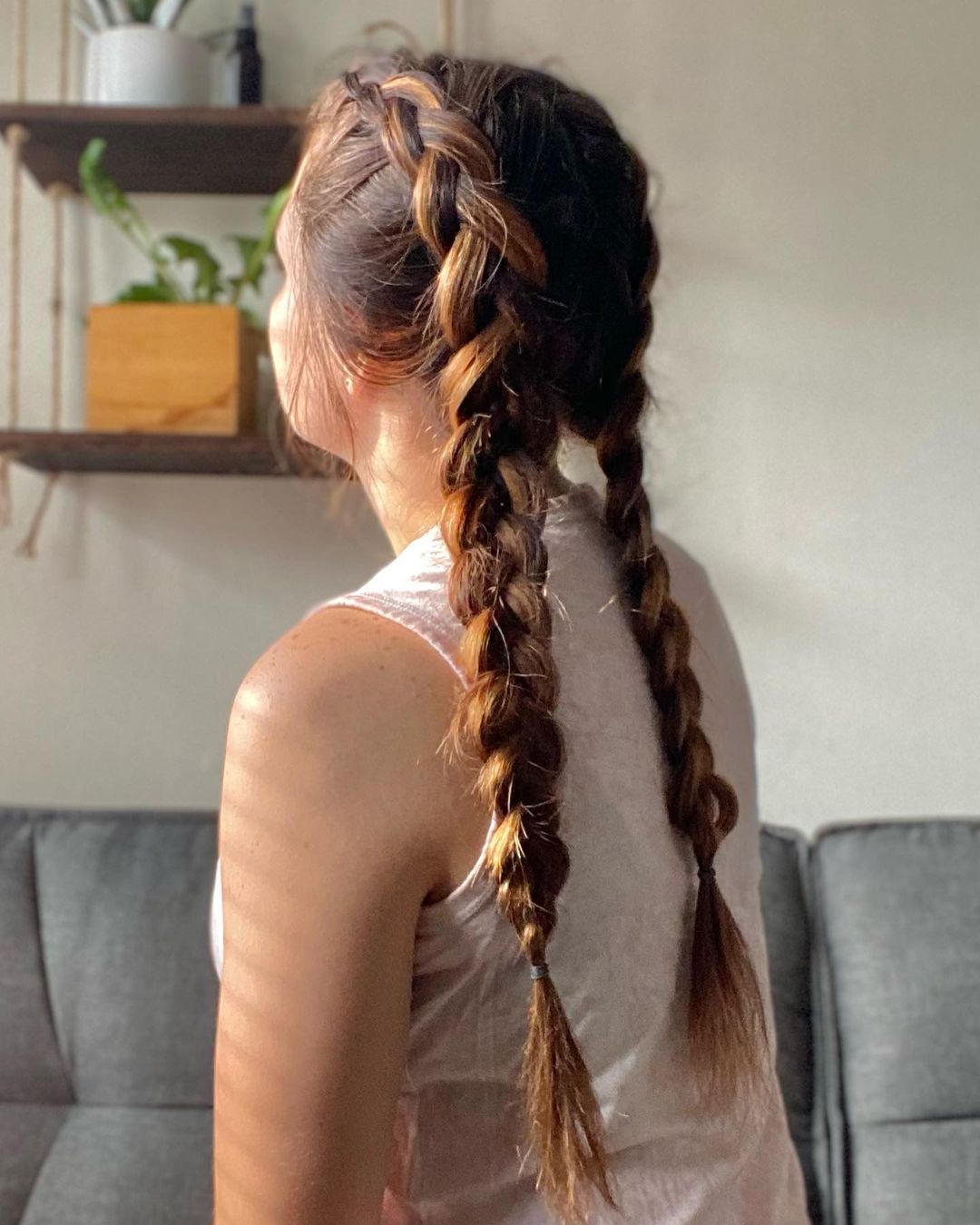 Ask one of your teammates to tie your hair this way so that you can feel safe and secure when smashing!
18. Long Hair With A Hat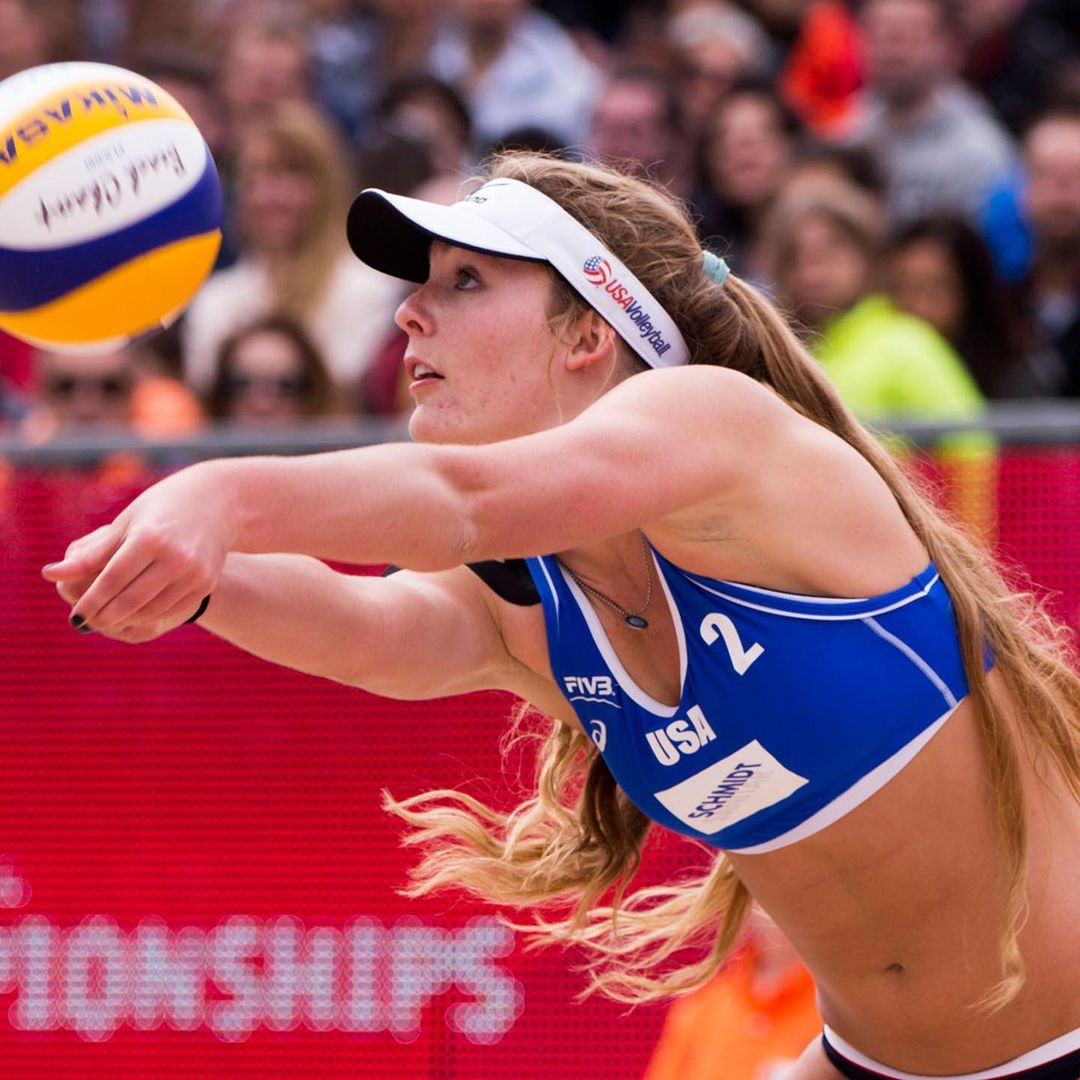 Longer hair can still be styled in a sporty way. This look is perfect for your sand volleyball moments!
19. Triple Braid Hairstyle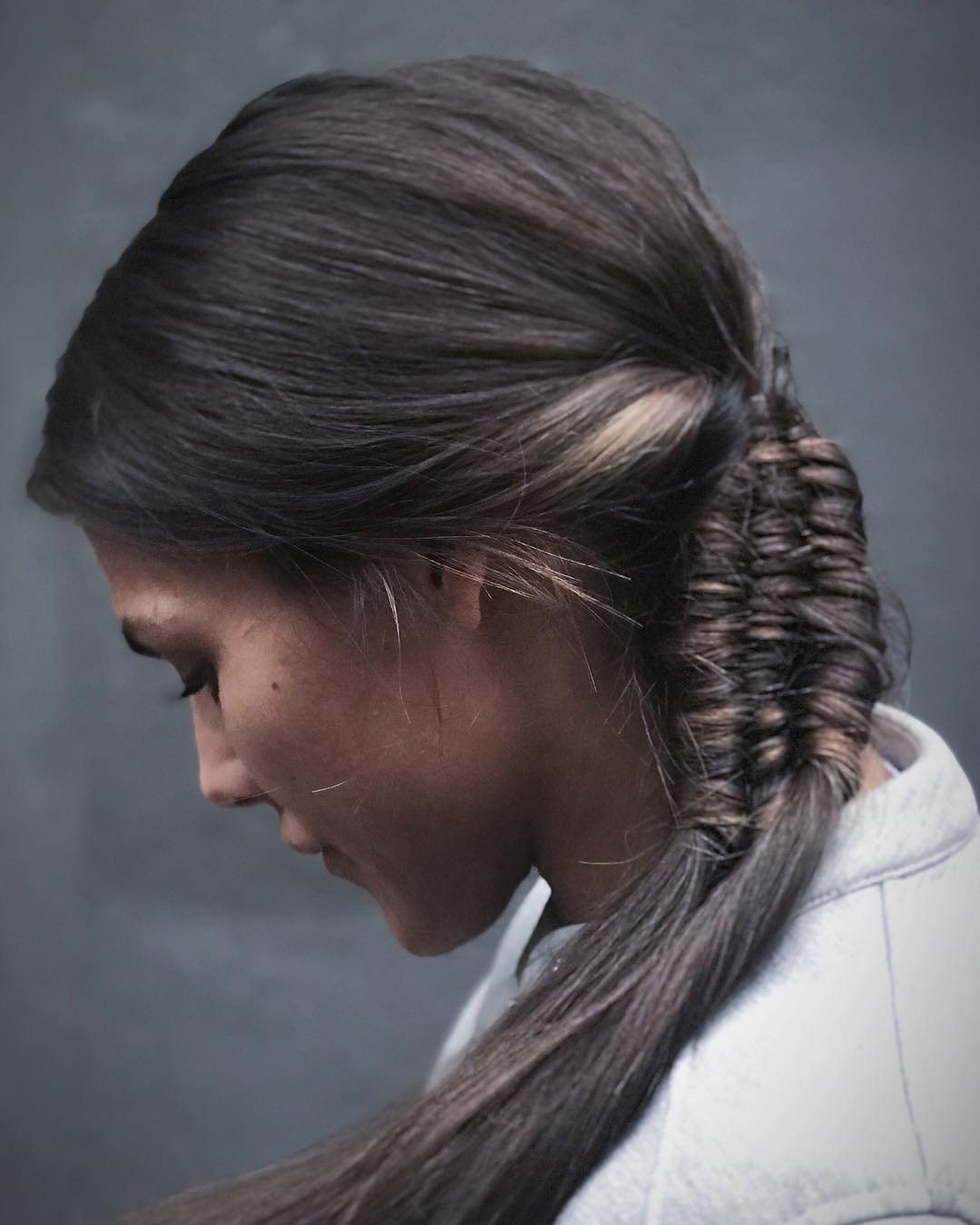 Triple braids can be tricky to do or achieve. Go for this look if you're someone who likes unique and showy ideas.
20. Half-Up Half Down Look For Volleyball Players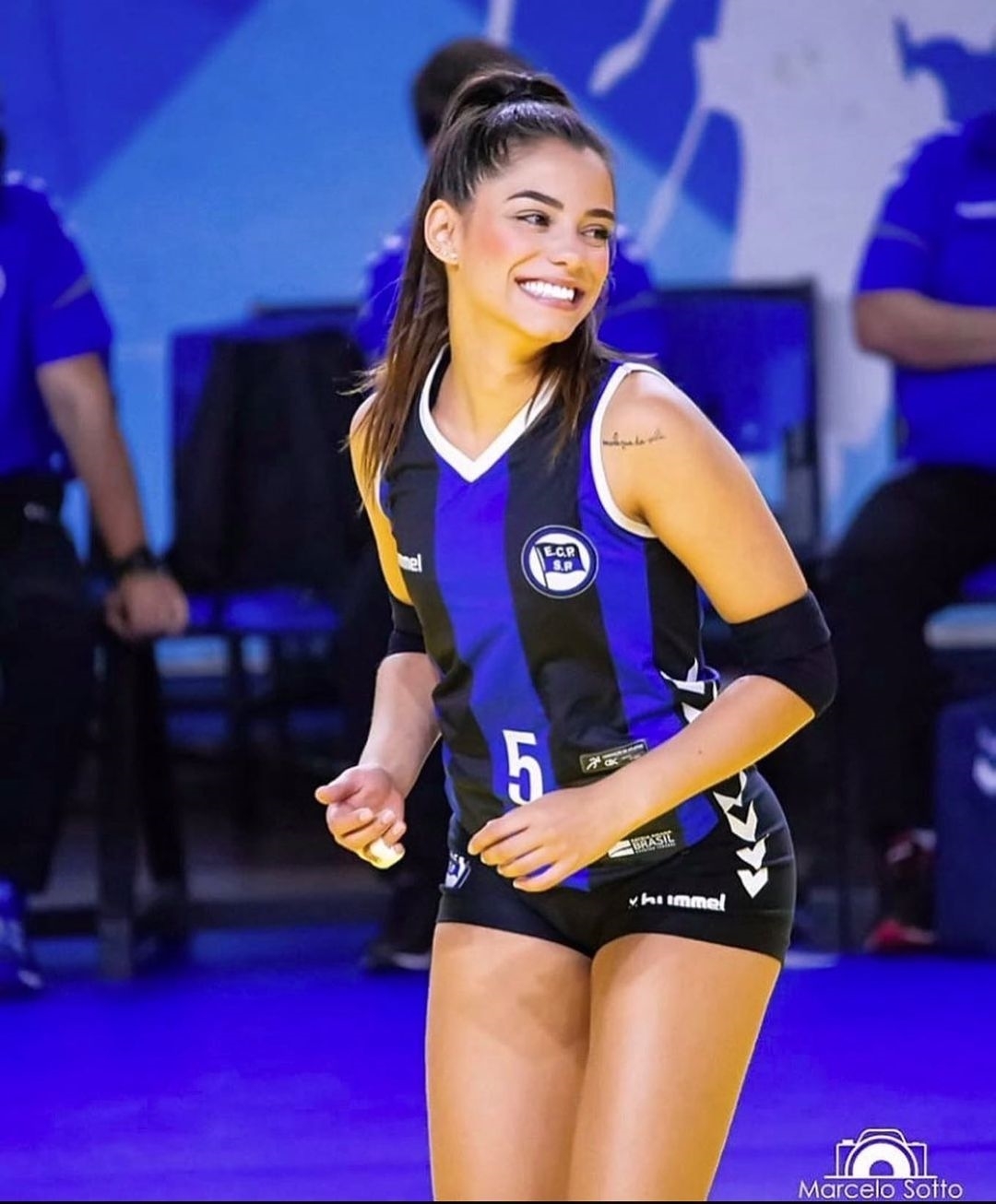 Tie your hair in the back with your elastic and let the rest flow freely in the back.
21. Brown Look Natural Hairstyle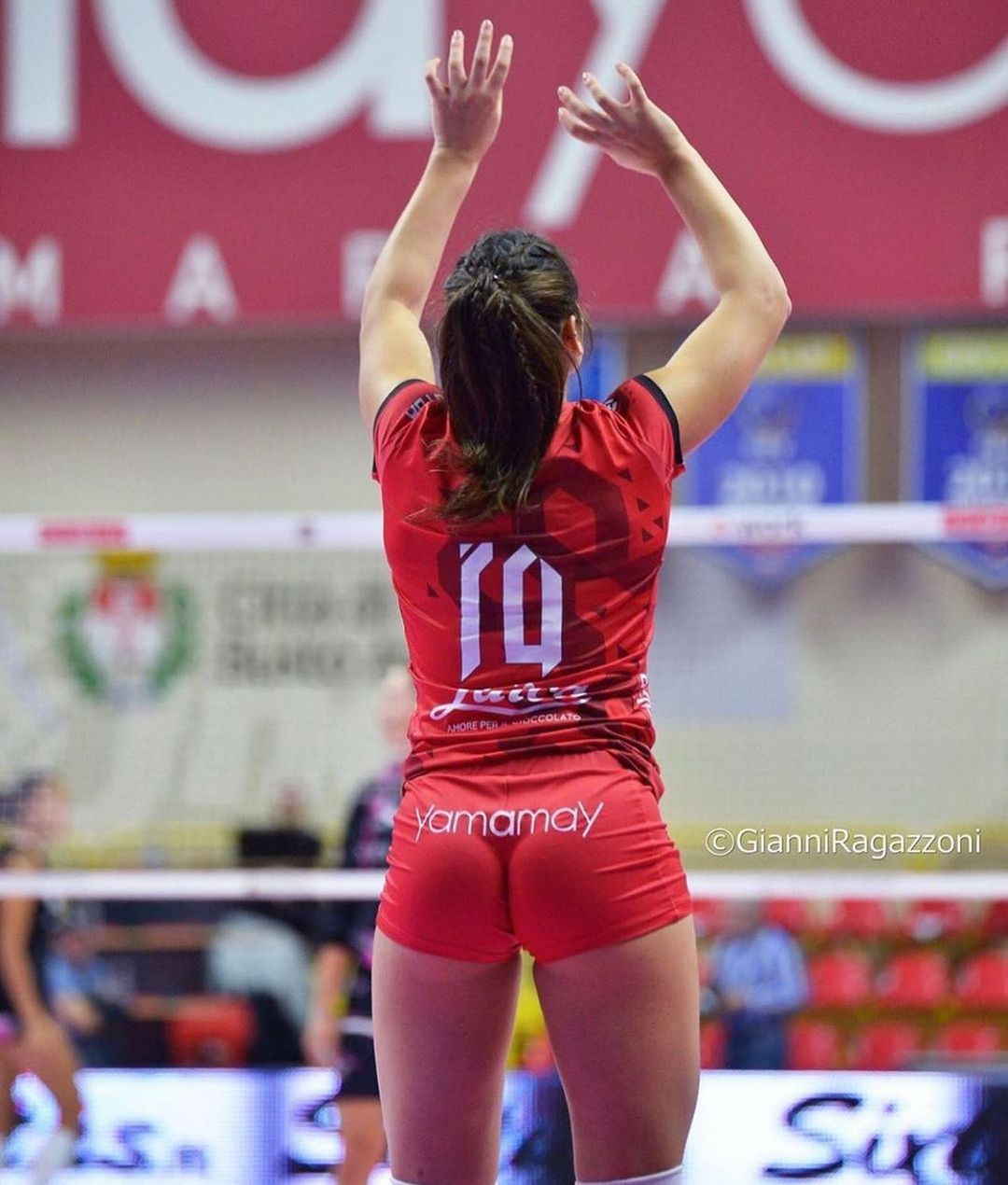 A simple ponytail can still look good and is a safe solution to go for.
22. Criss-Cross Blonde Hairstyle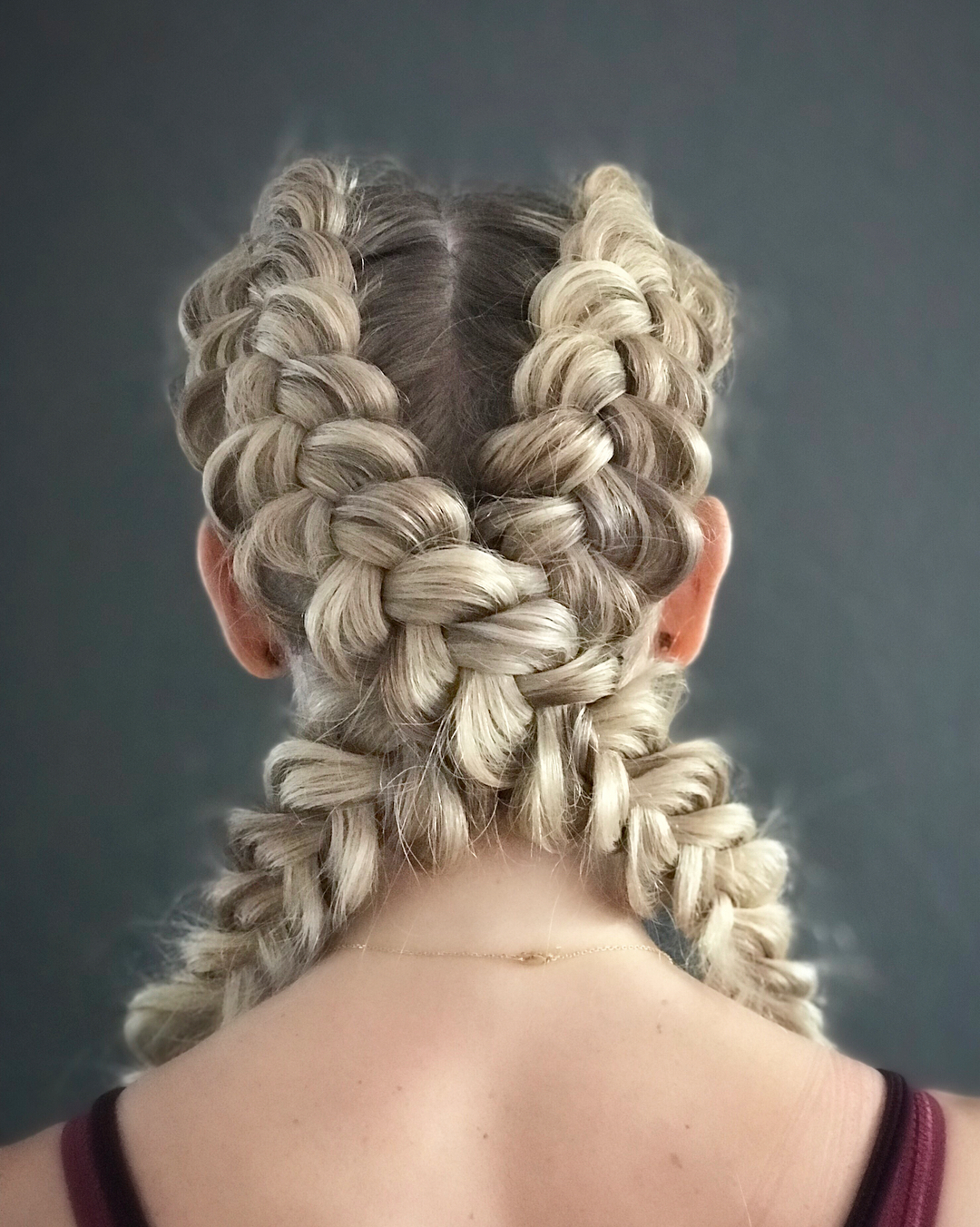 Criss-cross braids are so in! You can also wear them if you're a volleyball player trying to score big and look even better!
23. Tight Updo Pony Look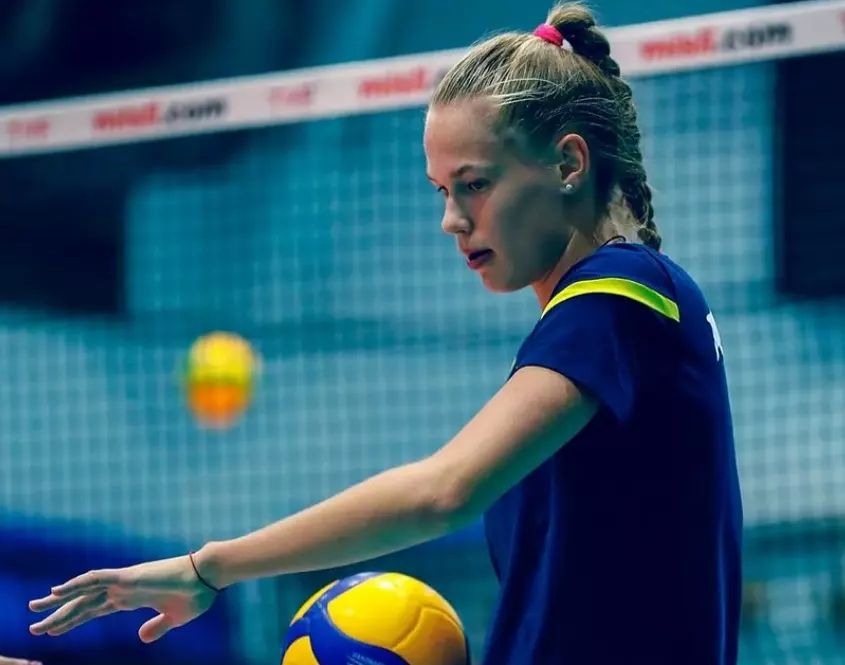 Updo ponytail is for those who wish to remove and take care of their baby hairs with the right look.
It's Game Time!
We can conclude by saying that to look stylish on the volleyball court, these different hairstyles are the perfect fit for you.
Since your comfort and ease is the primary aim of looking for these easy volleyball hairstyles, the above-listed hairstyles should be considered. Pick one that suits you and try it out. And since they are so easy to do, you can have a different volleyball hairstyle at each practice or game. These hairstyles can also be used for various other activities that you may be interested in. They are amazing for any woman who loves to work out and perform physical activities. So make sure to take your time and be inspired by this impressive list of volleyball hairstyles.
Let me know in the comment section if you tried any of these hairstyles and how they worked for you. Cheers to your success.