Is Zendaya your favorite actress? This beauty can do it all! People around the world have been loving her whole appearance, and it seems as if we can't stop copying her fashionable fits and trendy makeup looks. However, something that we will focus on today is her stylish and trendy hairdos! Want to figure out what is she often rocking or what are some of her most stylish looks? Here is how you can recreate them and find a hairdo that you fancy for everyday or formal events.
Who Is Zendaya?
Zendaya is an American actress, singer, and dancer who first gained fame for comedic roles on the Disney Channel. She is 25 years old and has worked with makeup campaigns and beauty ads for high-end luxurious brands across the world. She is also linked to Spiderman movies and Tom Holland, who is not only Spiderman but also her boyfriend. Zendaya is vocal about black women's rights and is a young sweetheart who has a great future ahead.
Top 20 Zendaya Hairdos That You Should Try
1. Black Long Curly Hair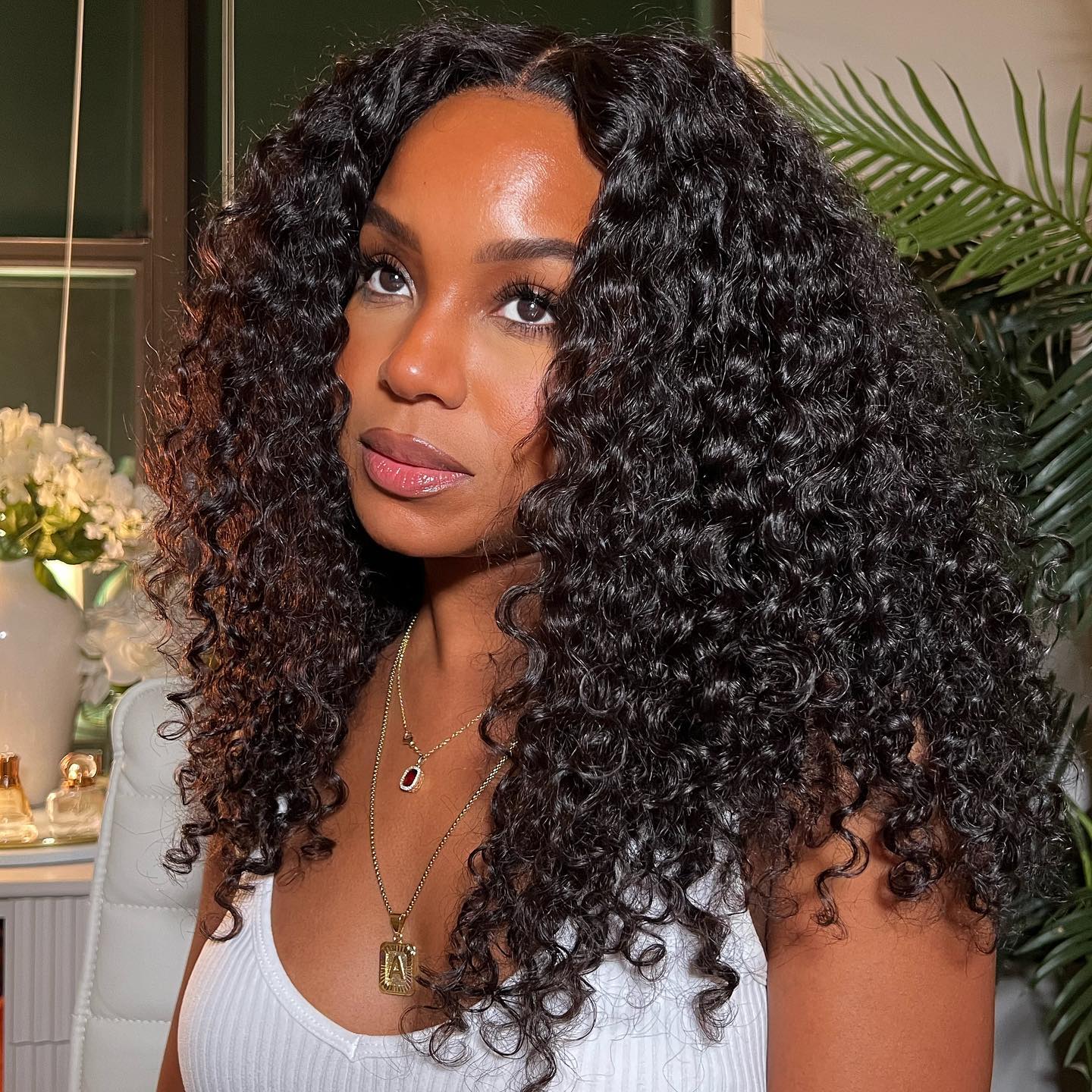 Defined and cool curls such as these will look amazing on most young women. Can you handle them? Heads up since they're going to need a ton of moisture and hydration.
2. Tight Defined Curls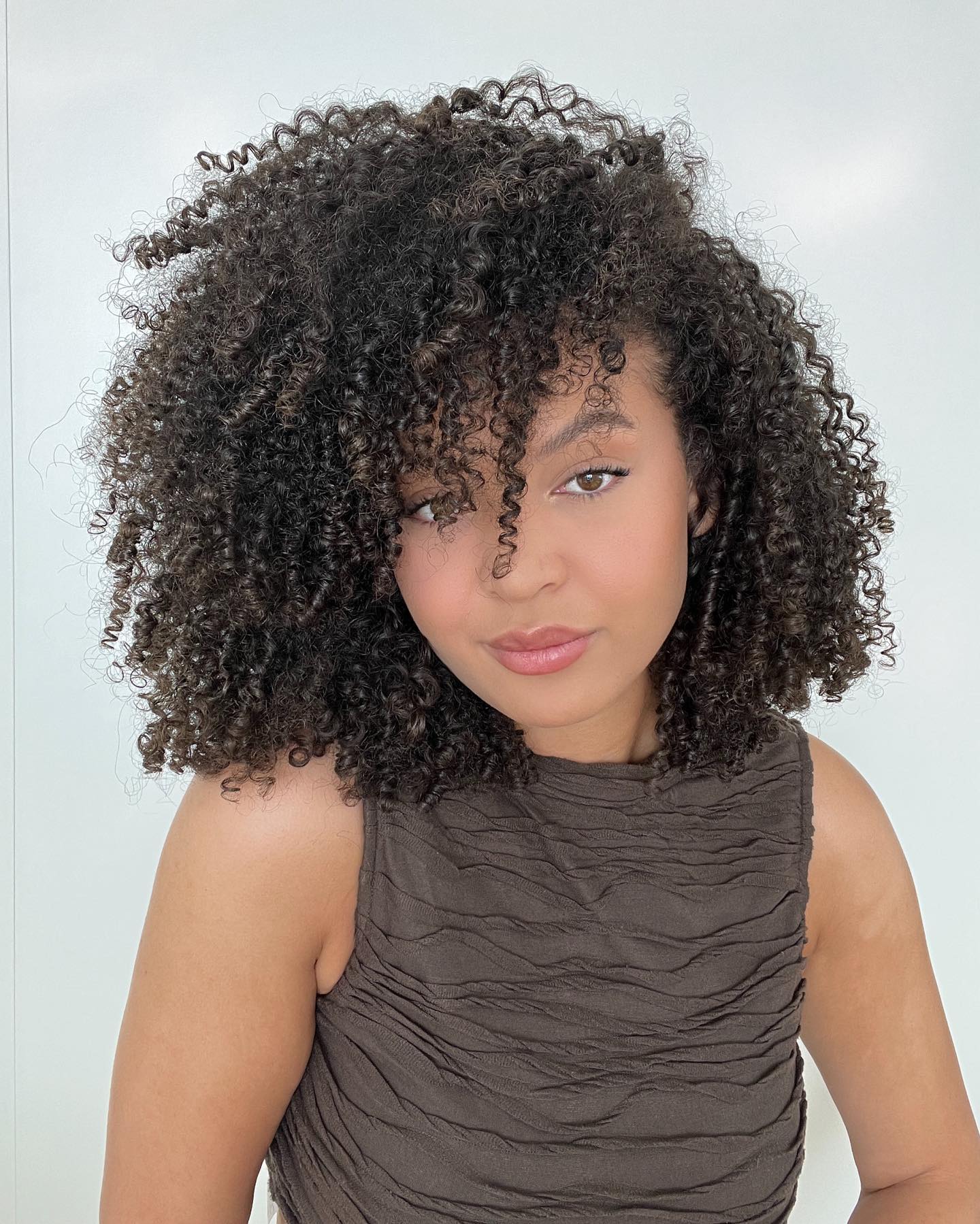 Women who want to try out some defined curls and prefer medium-shorter lengths will like this beauty. Style this look with wavy and stylish bangs to round up the feminine and curly soft texture.
3. Soft Blonde Elegant Waves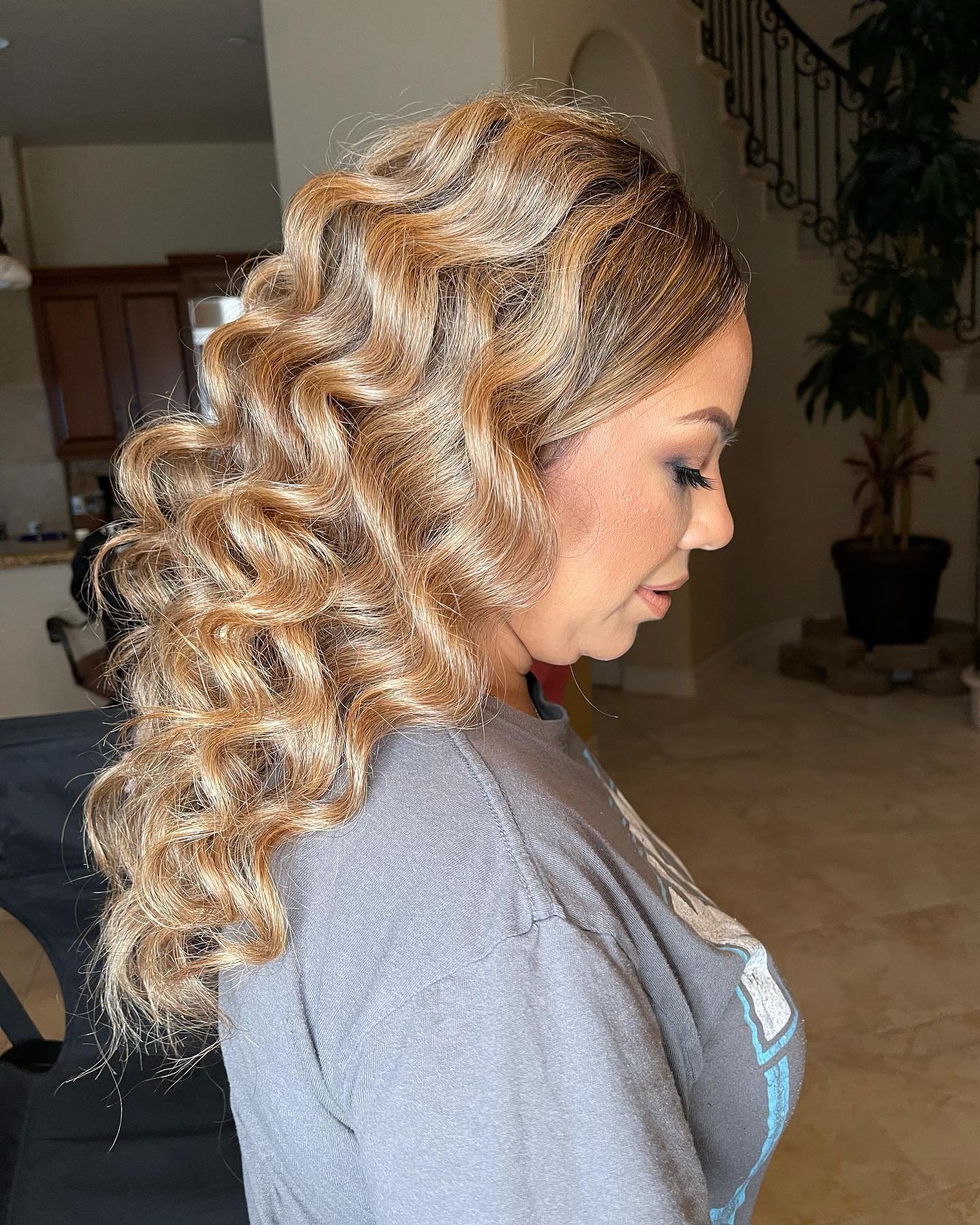 When she's doing Red Carpet events, Zendaya tends to rock soft and feminine curls/waves. Women who are on the lookout for a night-out glamorous look will like this extravagant soft and fluffy wave pattern.
4. Brown Curly Lob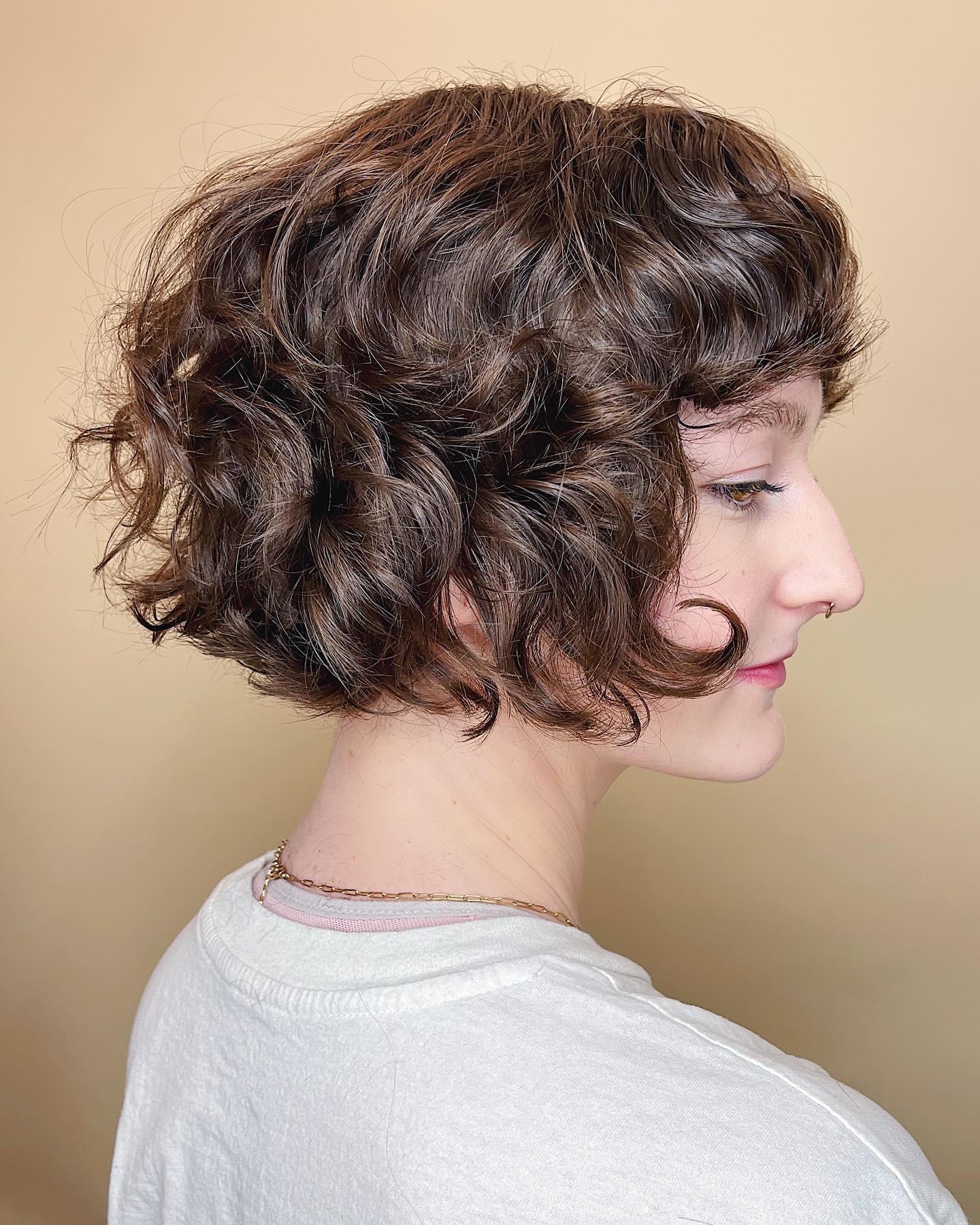 Your favorite actress used to rock her hair quite short and curly. This lob/bob situation can be worn by any girl or woman who is quick and swift, as well as low-maintenance. Stick to a simple curly outcome and style it in one direction while rounding up the look with wispy bangs.
5. Cool Curls With Braids And Bright Ties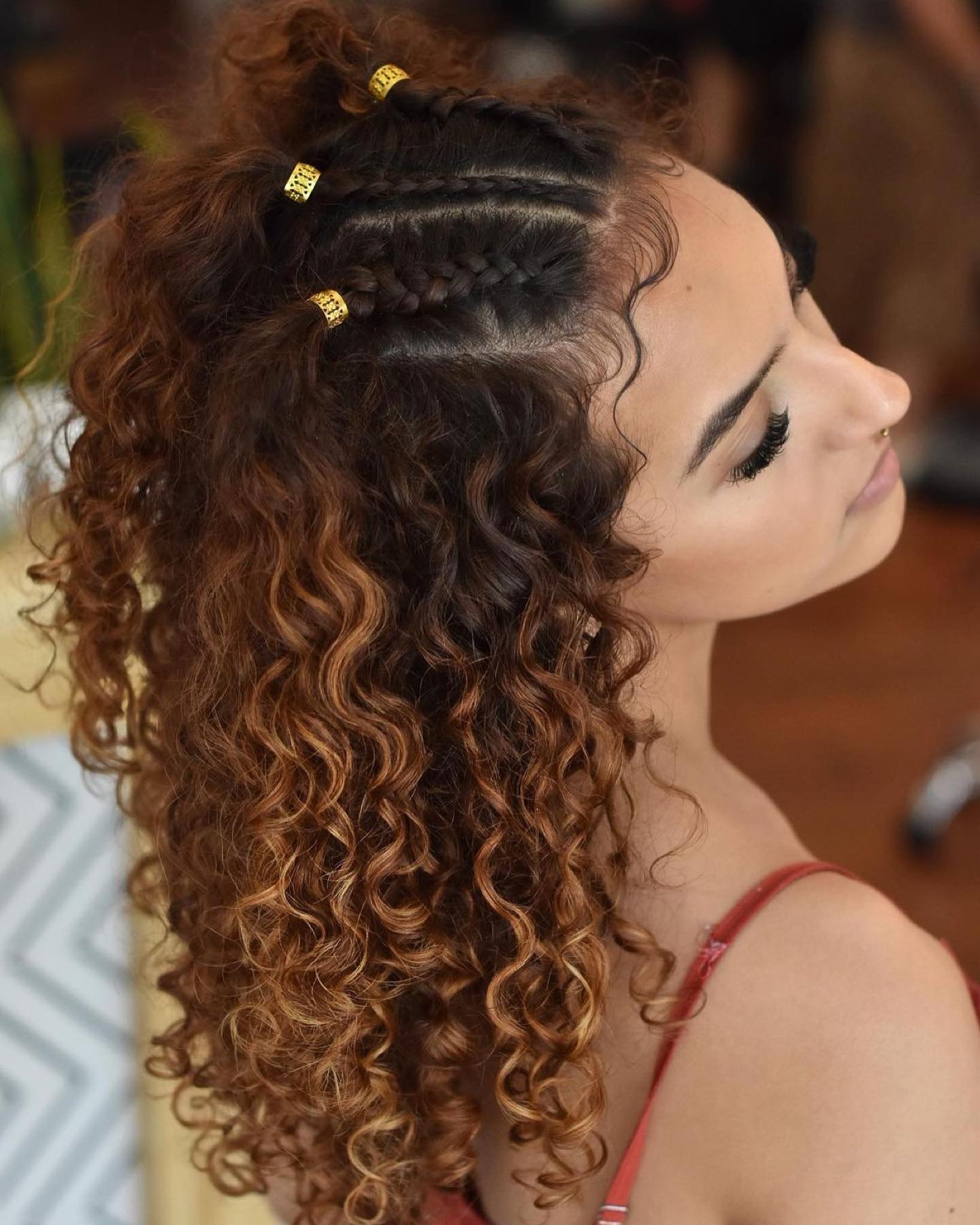 These types of braids have been everyone online recently, don't you agree? If you're a fan of chic, fancy, and Instagram-inspired hairdos, give this one a go. Tie the braids at the top and go for a criss-cross pattern. If you're super handy and skilled when it comes to your locks you're going to like this one, especially for night outs with the girls.
6. Soft Curly Brown Updo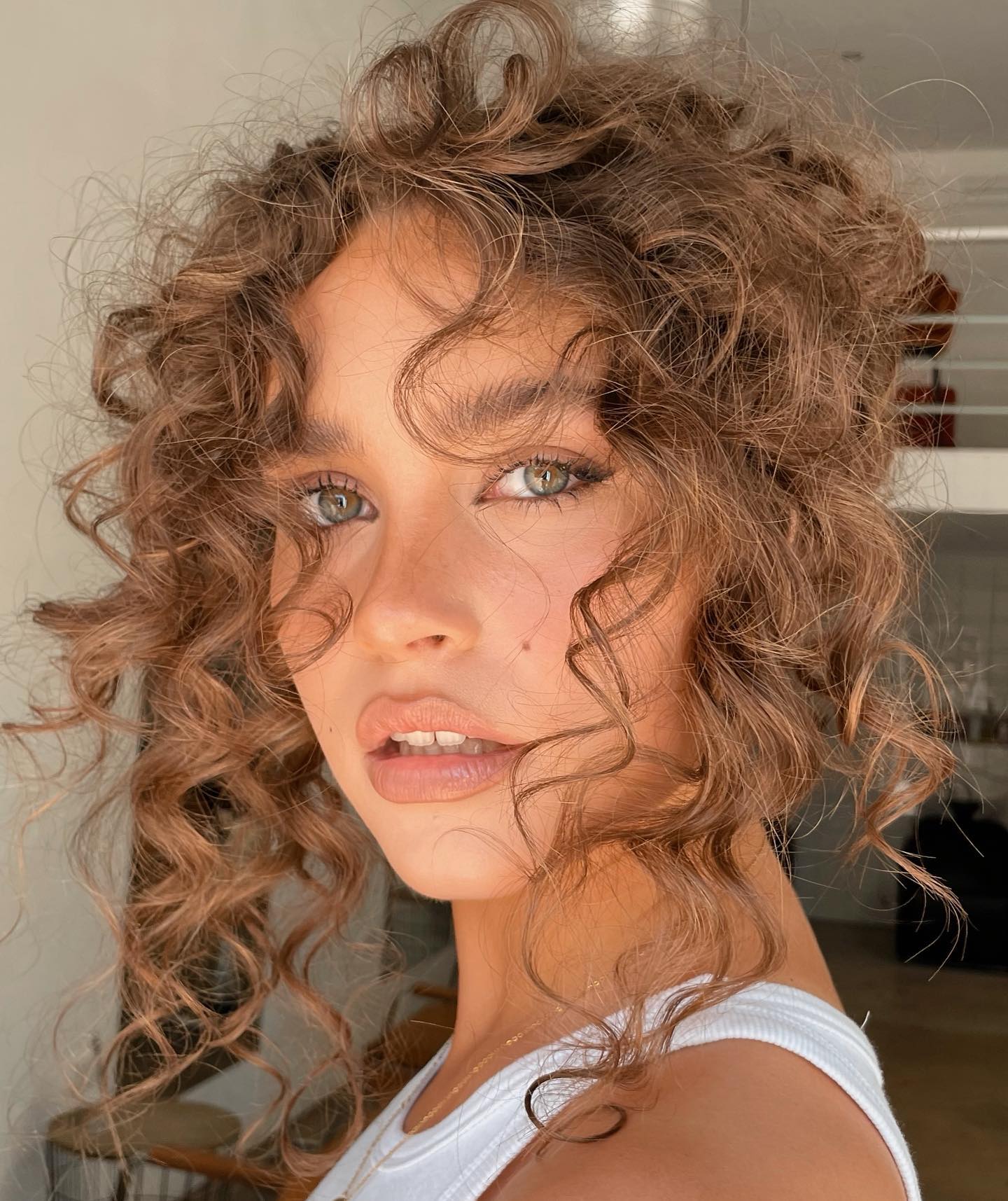 Cool soft and elegant, who could resist this updo? Women who are often looking for a formal look that is not too complex or too complicated to do on their own should give it a go with this haircut. If you're a fan of wispy and cute curls, this will suit you.
7. Cool Blonde Long Curls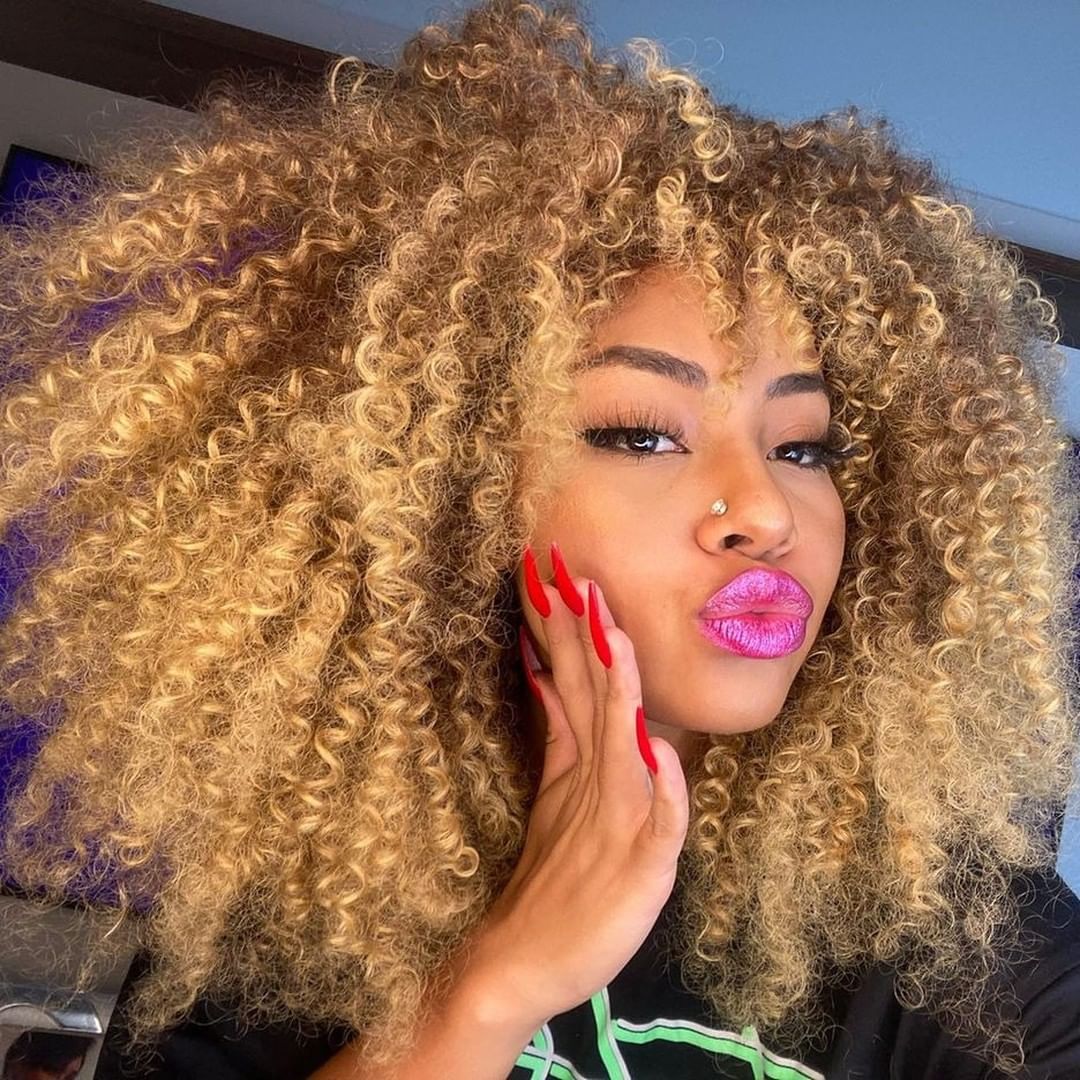 When Zendaya is in her element she tends to rock super cool and voluminous tight locks. If you wish to recreate this look make sure that you use the right curling cream and curling gel. This style can withstand anything and any type of weather conditions!
8. Wavy Formal Hairdo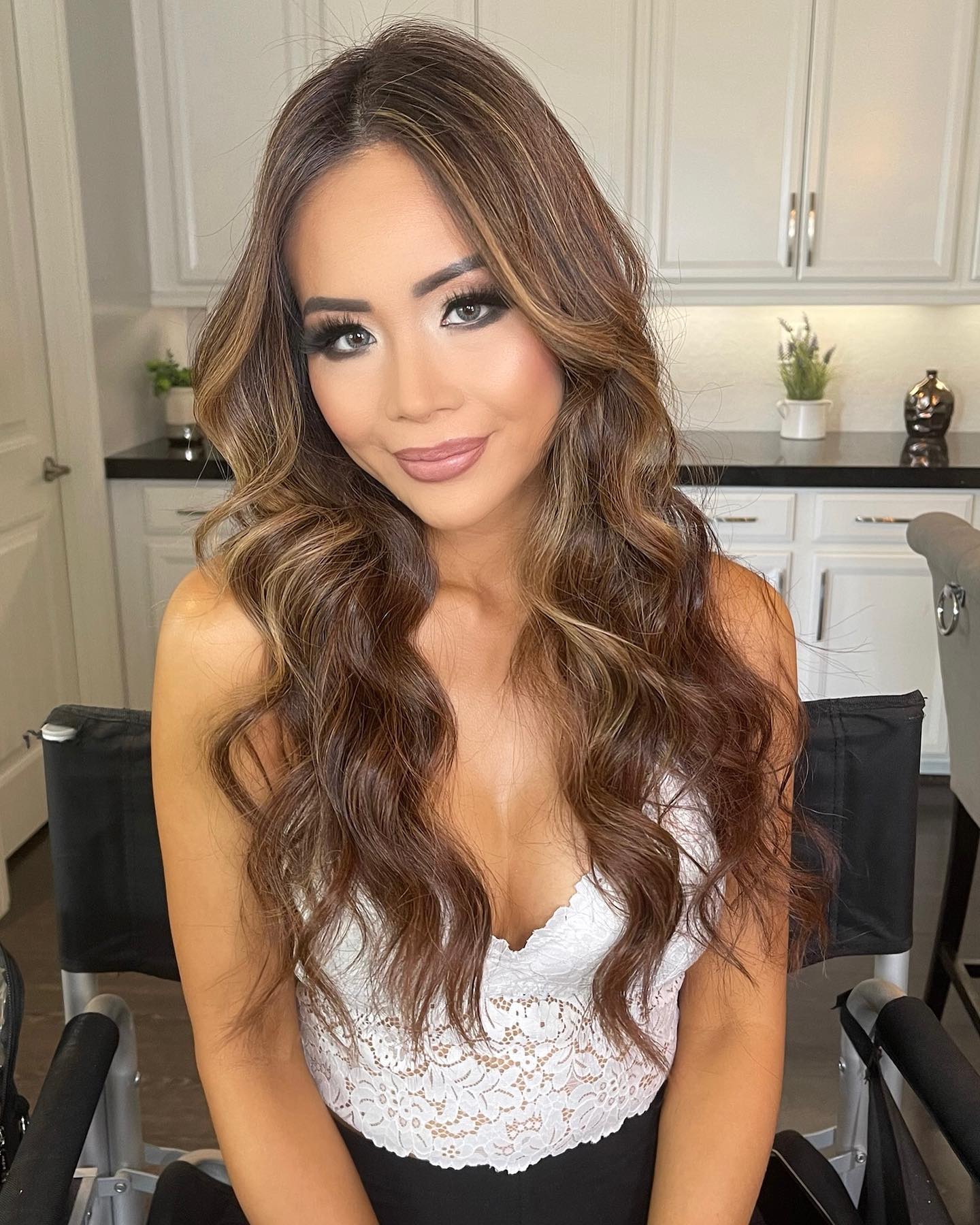 When out and about, consider this cool wavy hairdo. It is a stylish look with soft and voluminous waves that is perfect for Red Carpet moments. If you have a fancy night out with your closest ones, this is a must-do for proms, dancing, etc.
9. Curly Bun With Details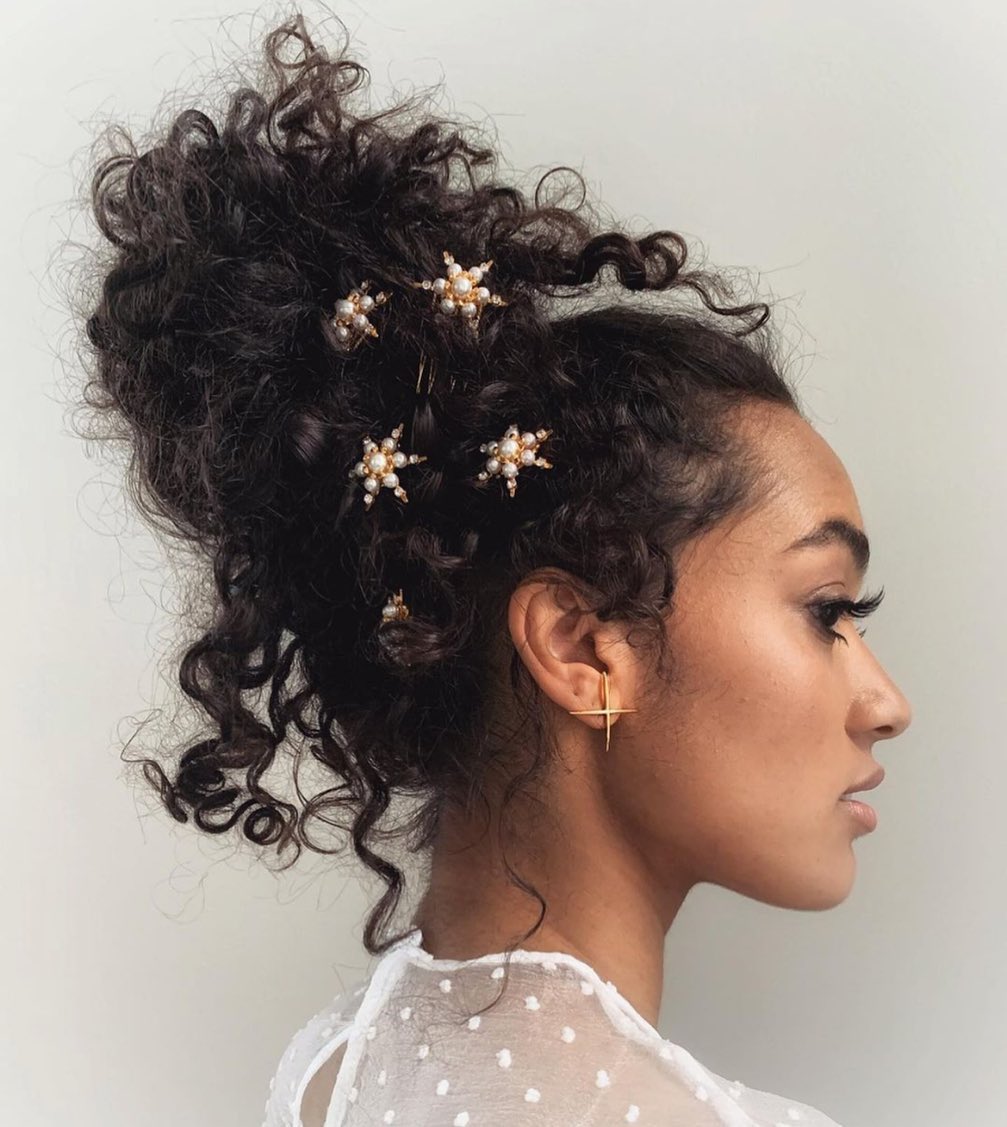 When trying to look like a true princess, you can always opt for hair accessories and cute decorations. Why not add some cool star details and enjoy the Red Carpet formal look such as this one?! Women who like to DIY their own hairdos and love to mix and match everything will like this look.
10. Afro Curl Up With A Ribbon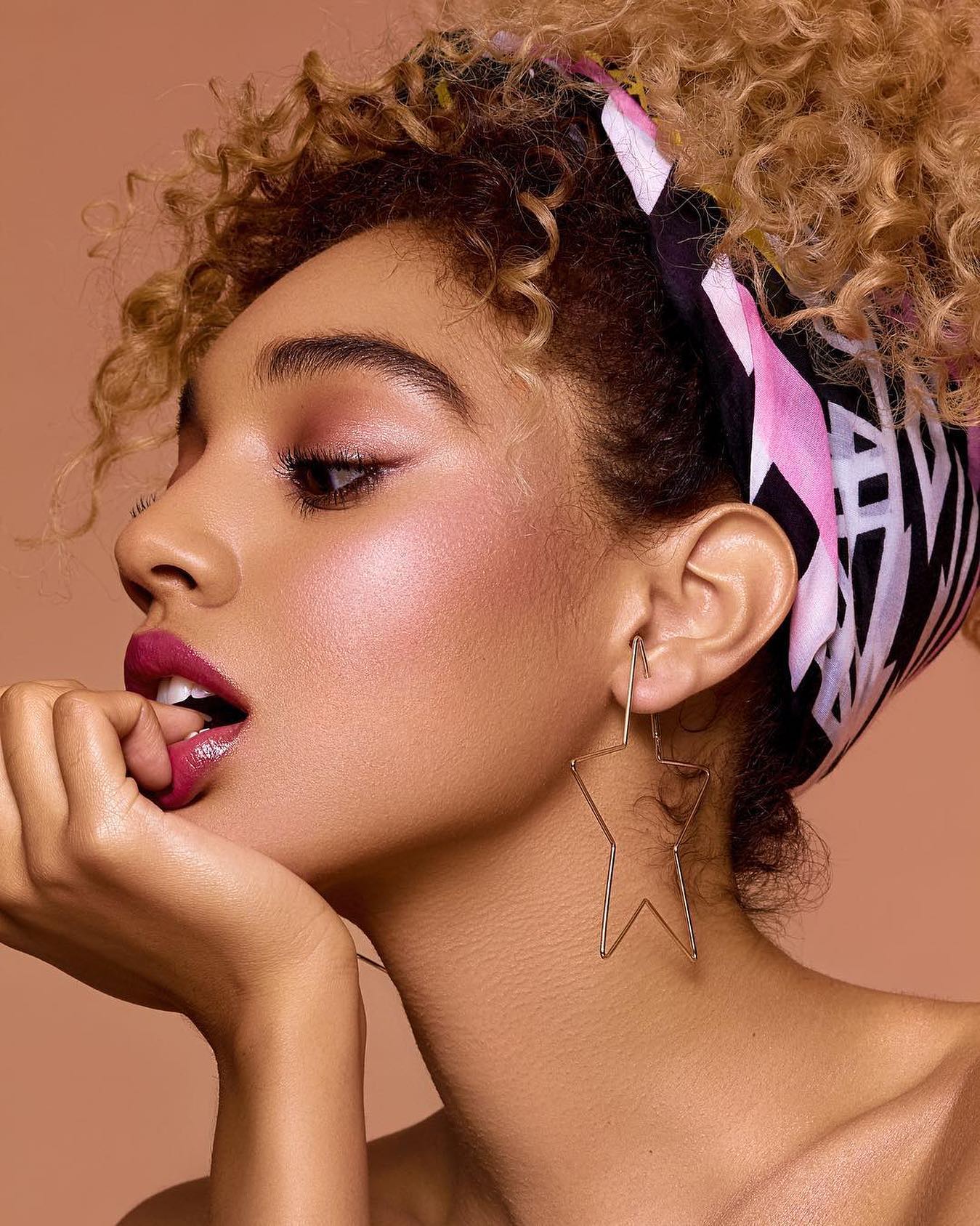 Why not try to rock something a bit more retro? This high-up retro curl look is perfect for women who enjoy pin-up or soft curl ideas. Opt for a bright and colorful bandanna or a scarf to add color and freshness to your look. Women who like Pinterest-inspired 80s looks will fancy this one.
11. Tight Cool Updo Afro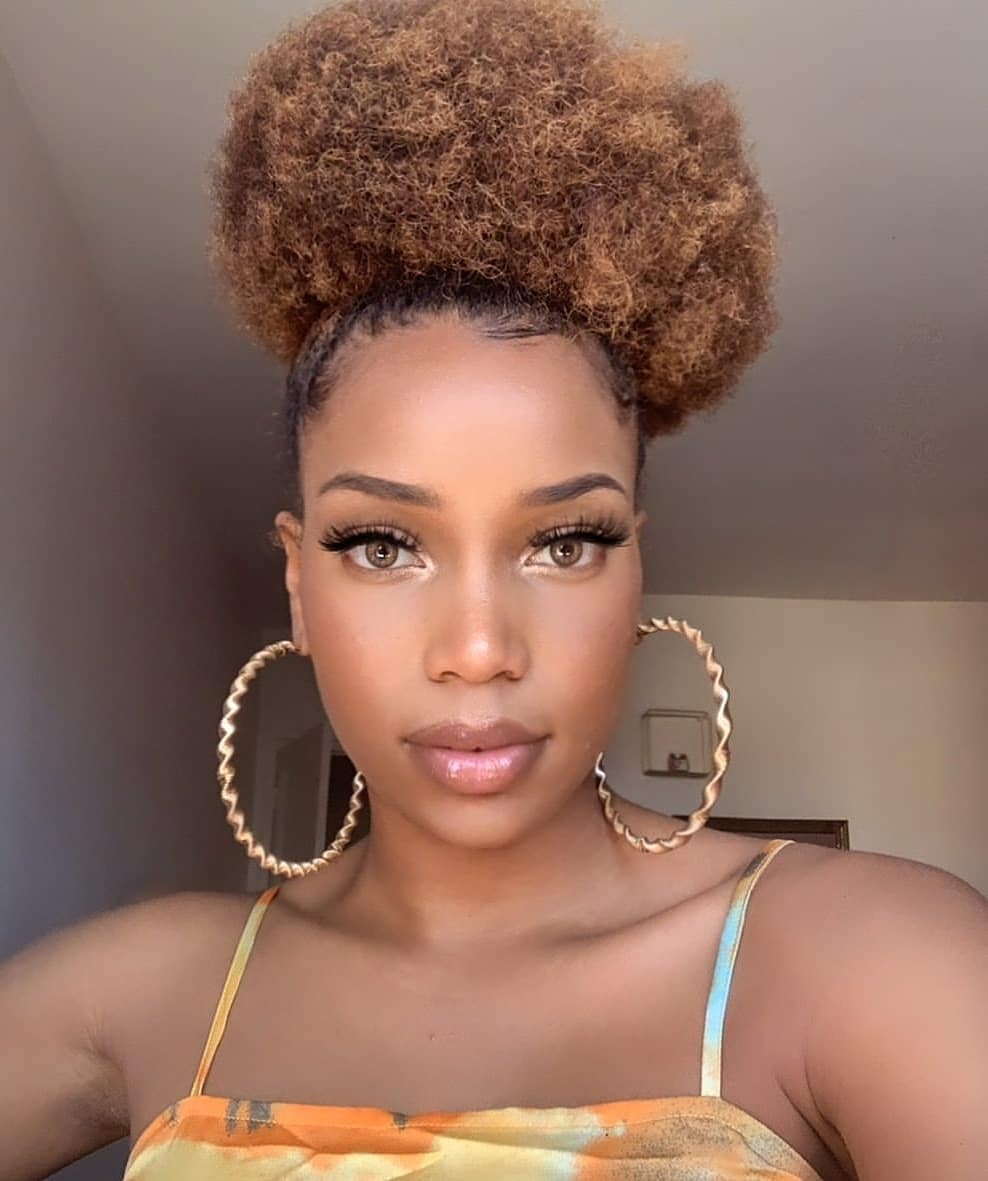 High up curly and worn in this frizzy retro way, this look is for women who enjoy practical and low-maintenance updos. If you're looking for something that you can wear when at the gym, in a casual way, or something like that, this relaxed look is for you.
12. Soft Wavy Brown Hairdo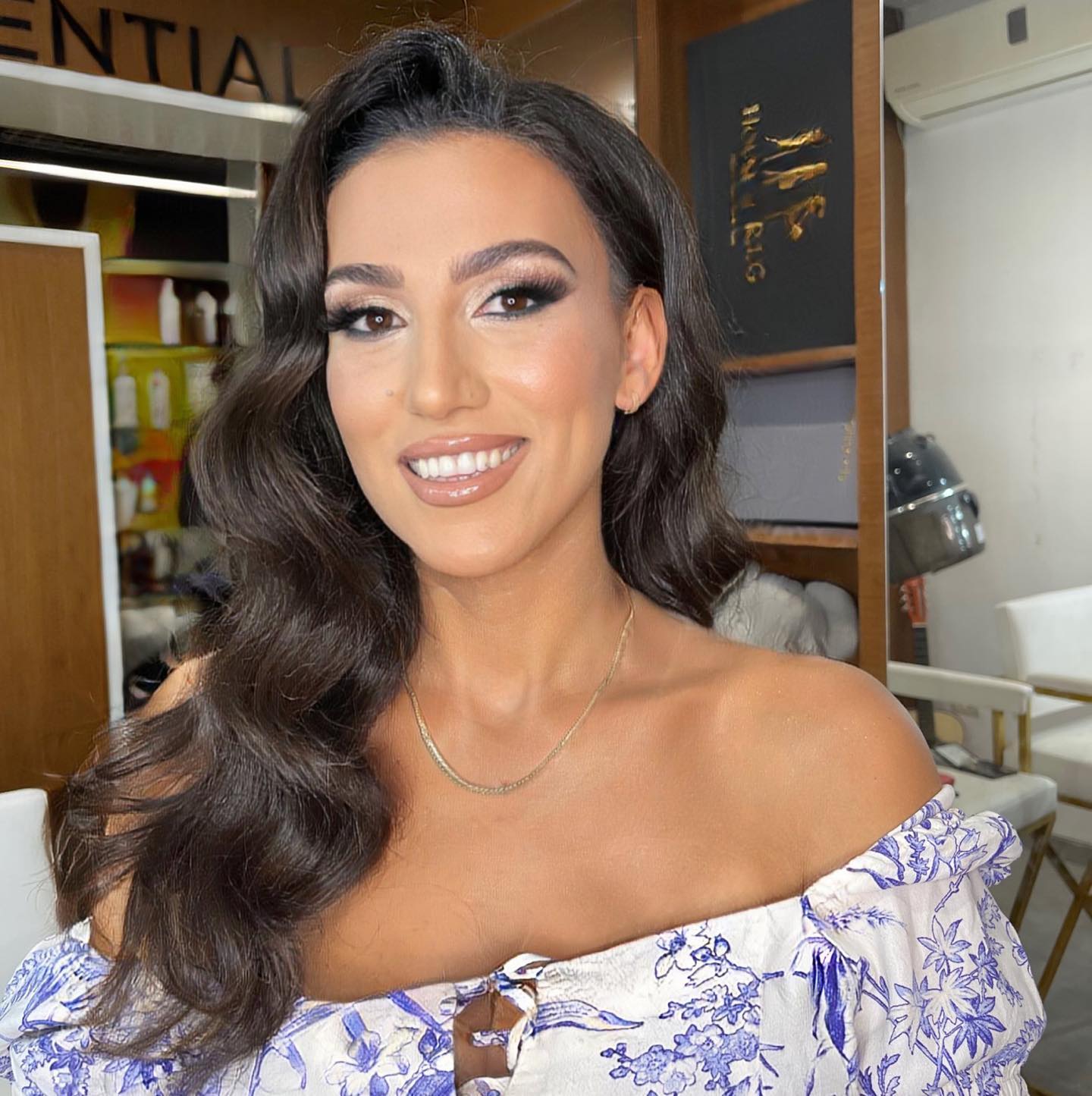 When trying to look like a true little lady and a feminine girl, this style is for you. Anyone who is into soft waves and swept-back hairdos will fancy this beauty. Zendaya often rocks this look on Red Carpet, and it looks gorgeous as always!
13. Kinky Tight Curls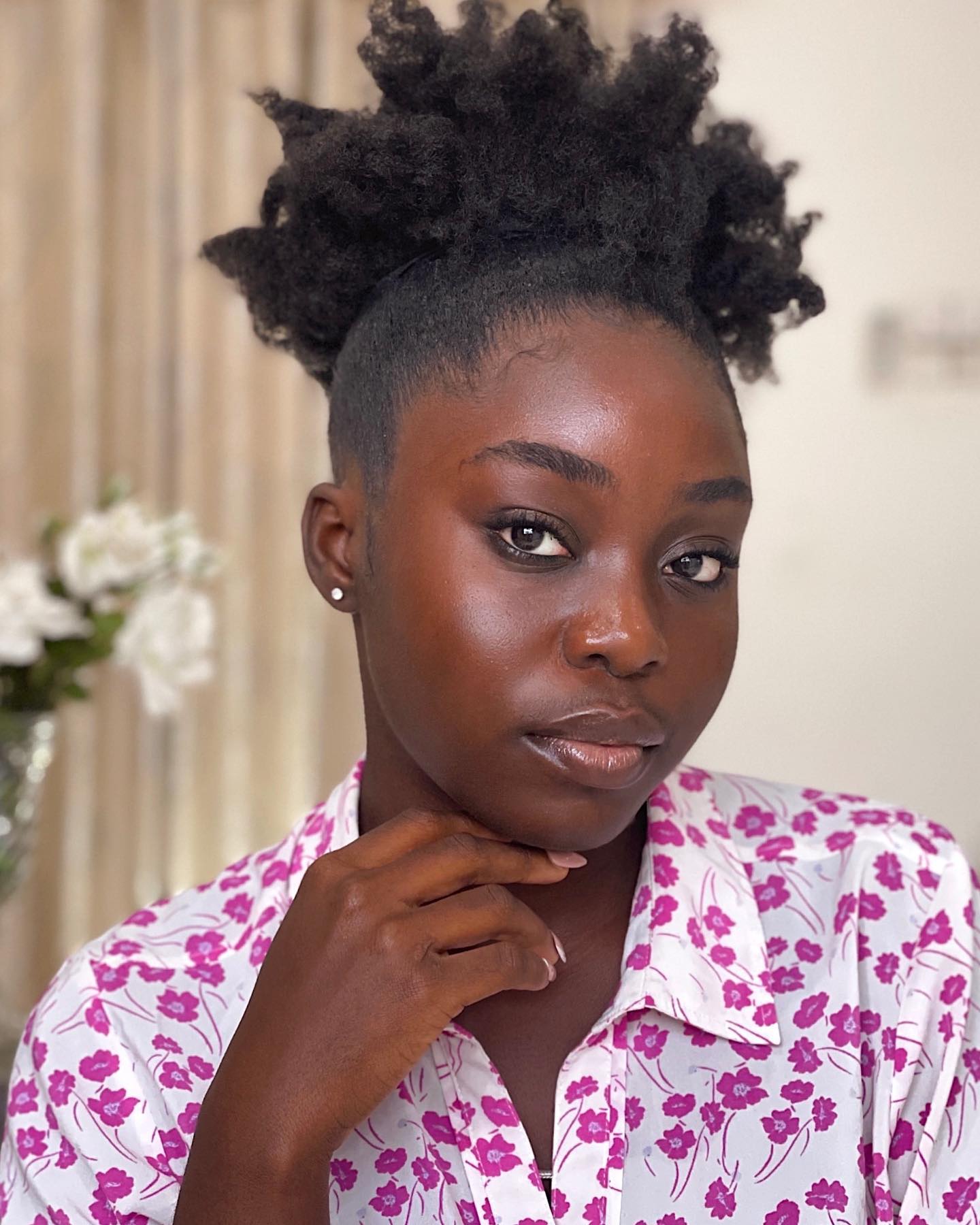 Tight up-knot and this high curly updo are for women who like to show off their natural texture. If you're into low-key and quick and easy looks, this will suit you. Show that you can create a fun little hairstyle in less than 5 minutes!
14. Low Bun Curl Look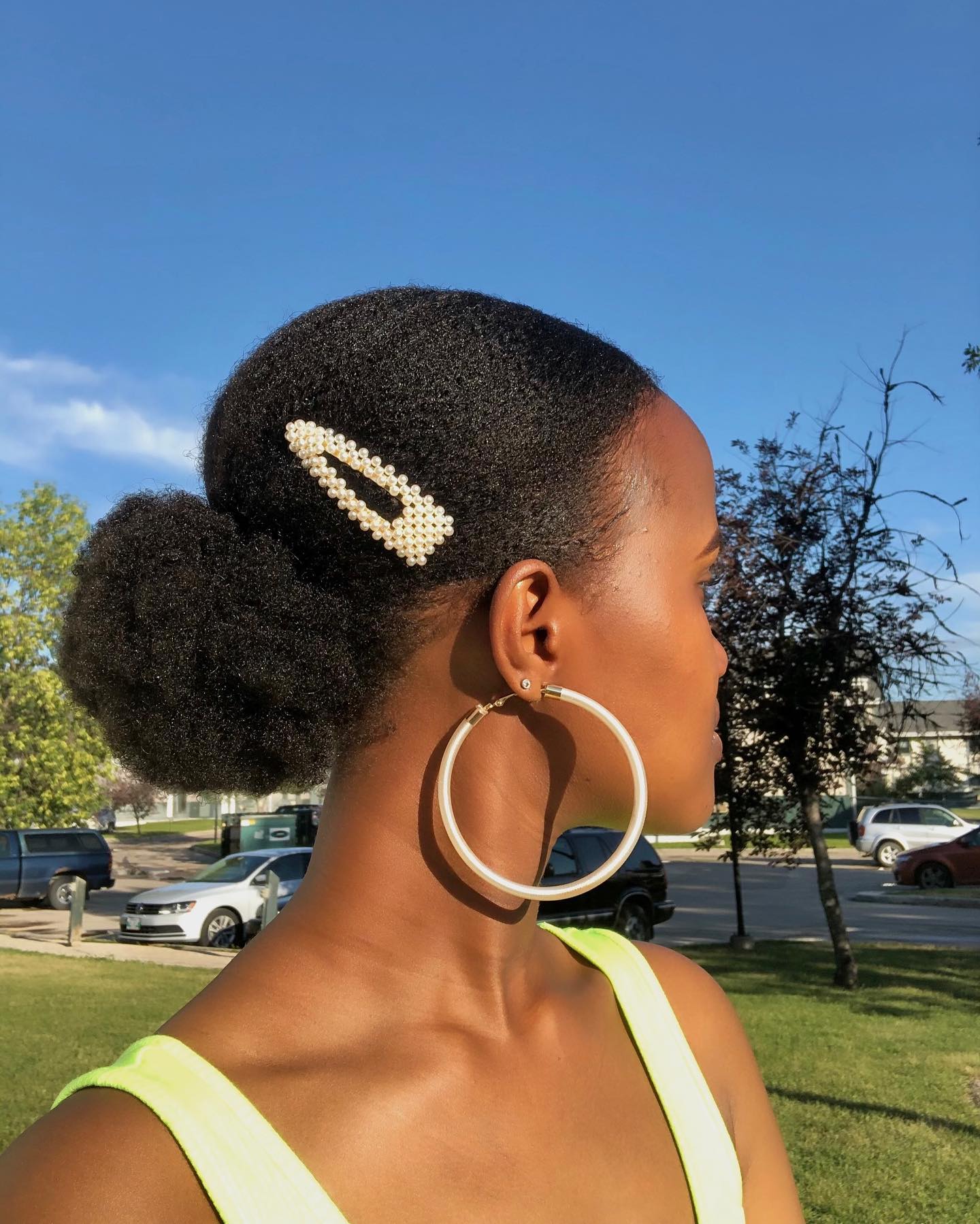 A lot of women love to wear fun jewelry and accessory pieces. Zendaya is very popular and often spotted with a fun and loud hair clip that gets a ton of attention. If you want a stylish hairdo that you can decorate with the right accessory, this is it. Show it off for either everyday or semi-formal events.
15. Chic Defined Tight Braids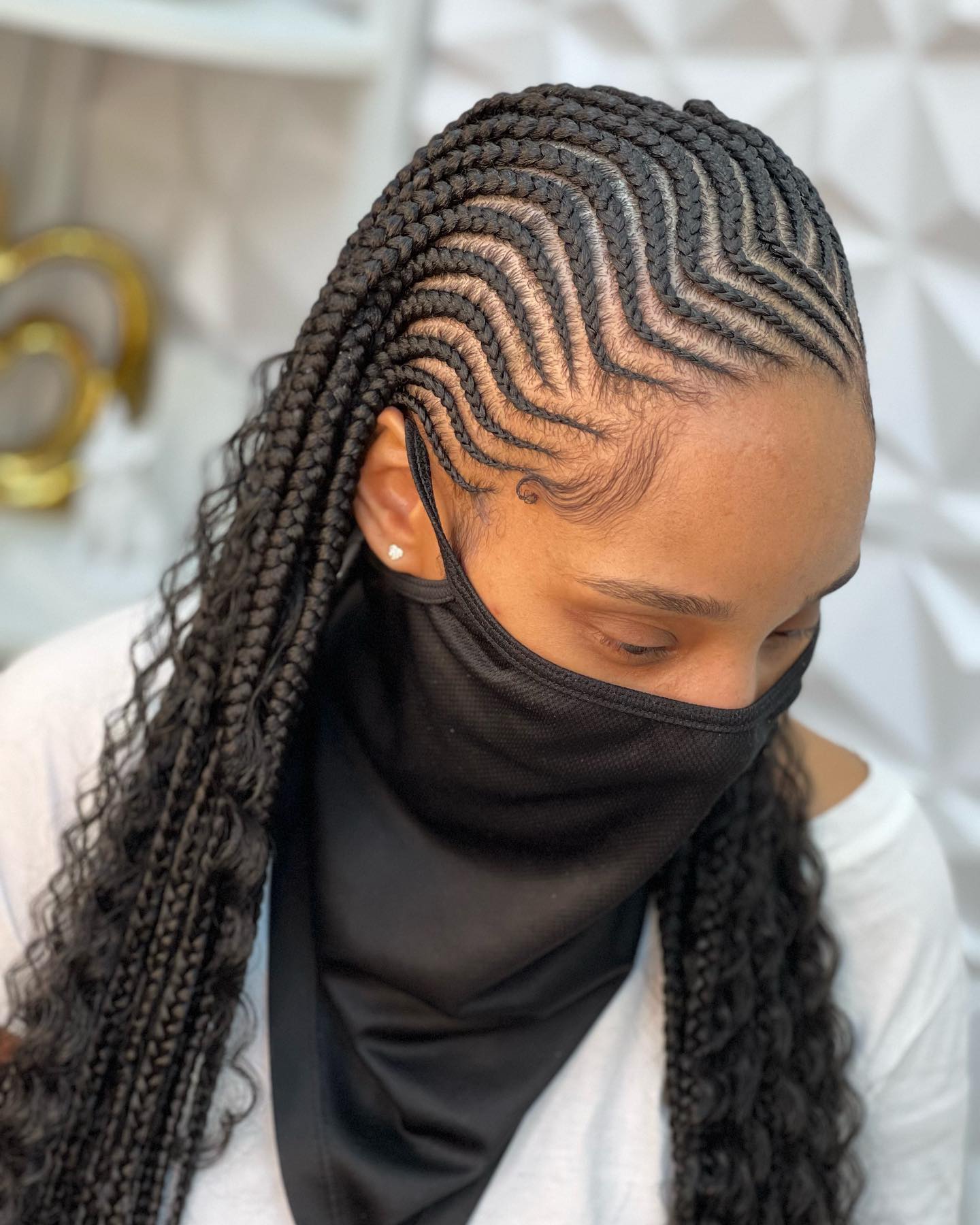 Cool and tight braids are often worn by younger women who like catchy looks. If you know how to tie your hair or if you fully trust your hairstylist why not give it a go with these cool and tight small braids? The end result is ideal for younger women who like to follow trends and try out different hip-hop-inspired hairdos.
16. Fresh Healthy Zendaya Locks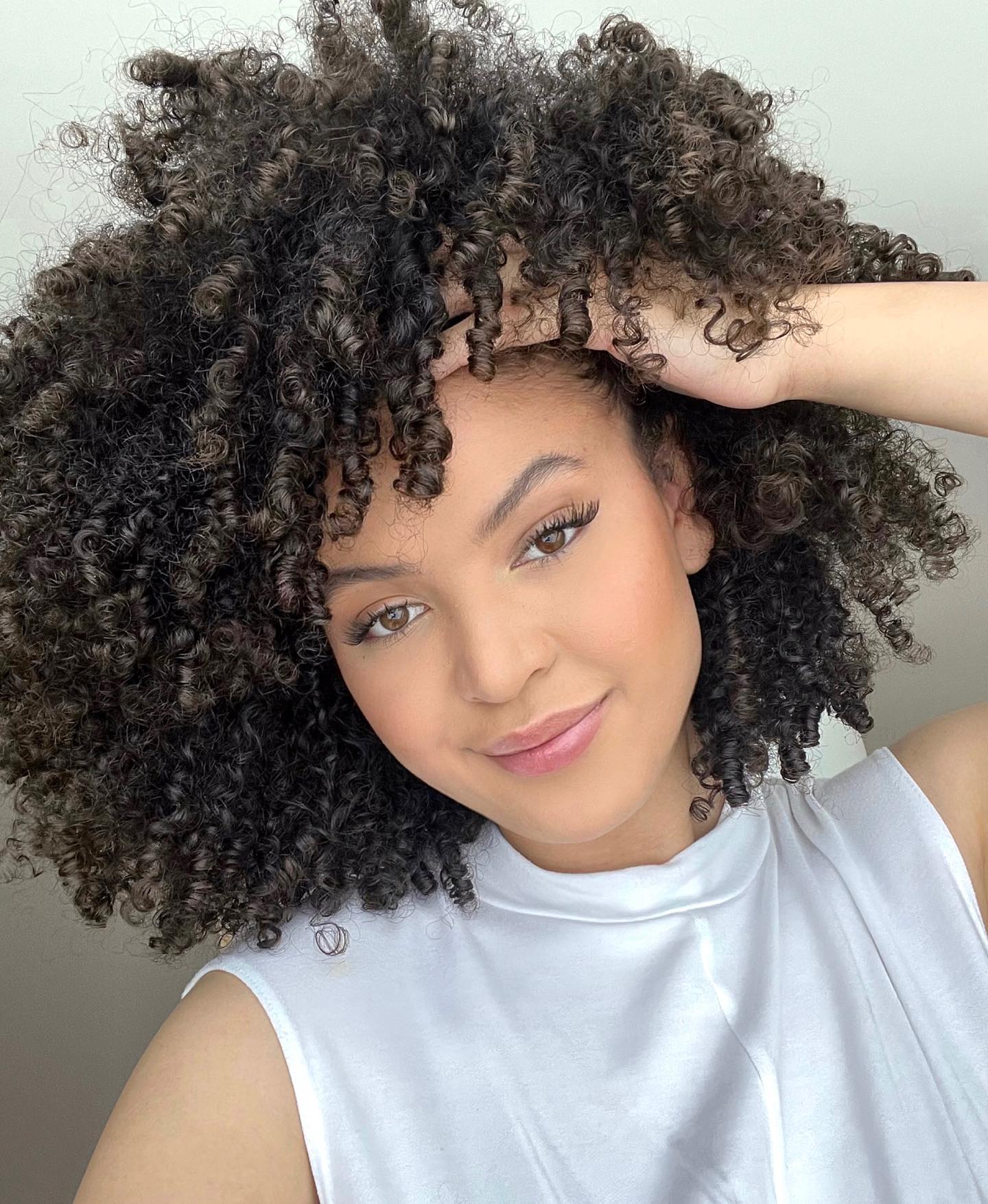 Brush out your curls high up and messy to achieve this wave pattern. Women who like to define their locks will enjoy this beauty. Use your favorite curl product and apply it evenly all over your locks. Women who have naturally thick and curly hair will easily achieve this messy yet voluminous look.
17. Soft Bob Curly Bob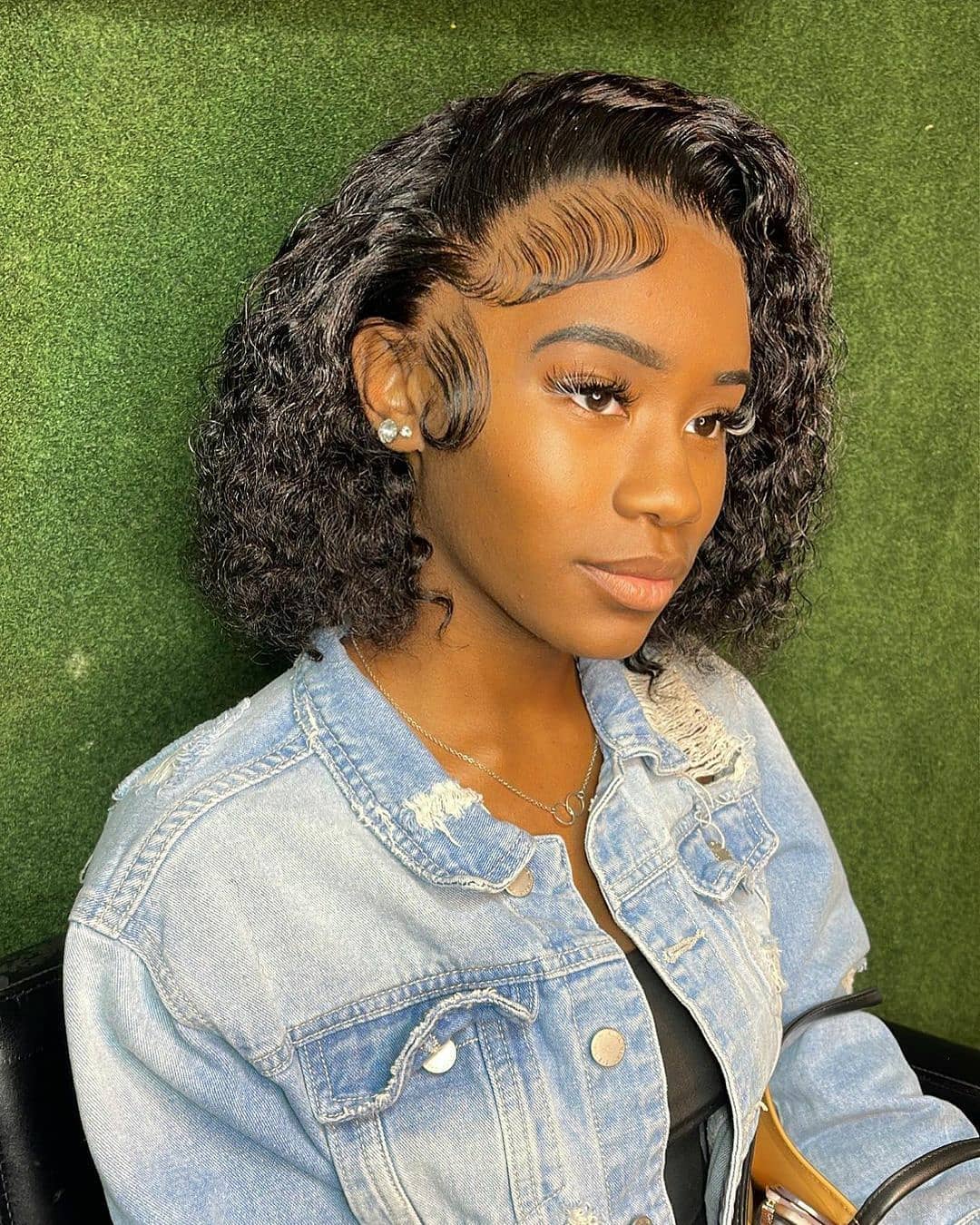 Soft and worn on the side with cute curls, this look is for mature women who need a practical low-key look. If you fancy going for something that is office-friendly and glamorous, this will suit you. Stick to voluminous hair and embrace a cool wavy concept. Wow
18. High Up Curls Frizzy Look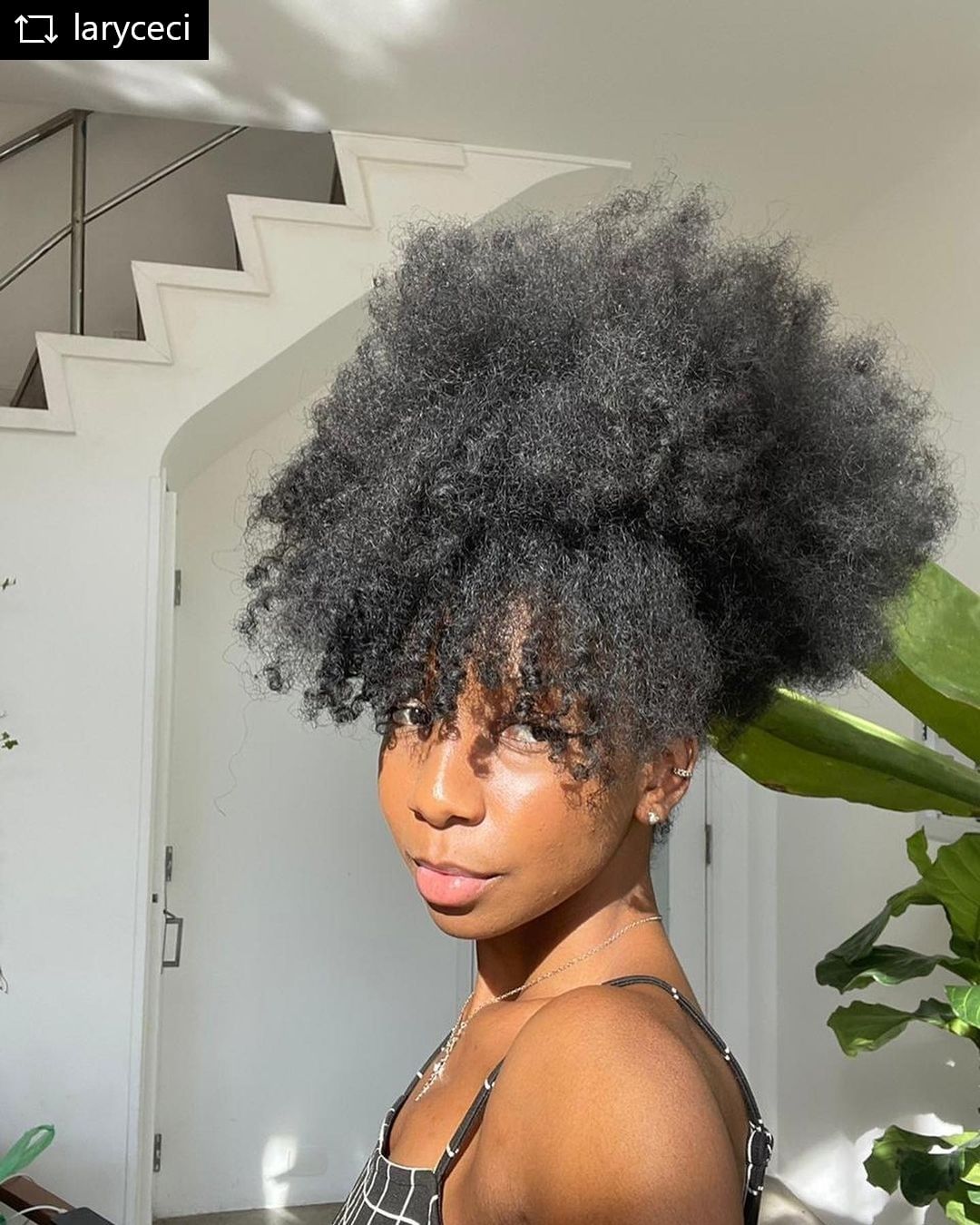 Afro curls are always a thing to go for! Do you like cool and fresh locks? This type of hairdo will look amazing on most young women. If you want something that is very representative of Zendaya, consider this look!
19. Cool Ponytail Formal Look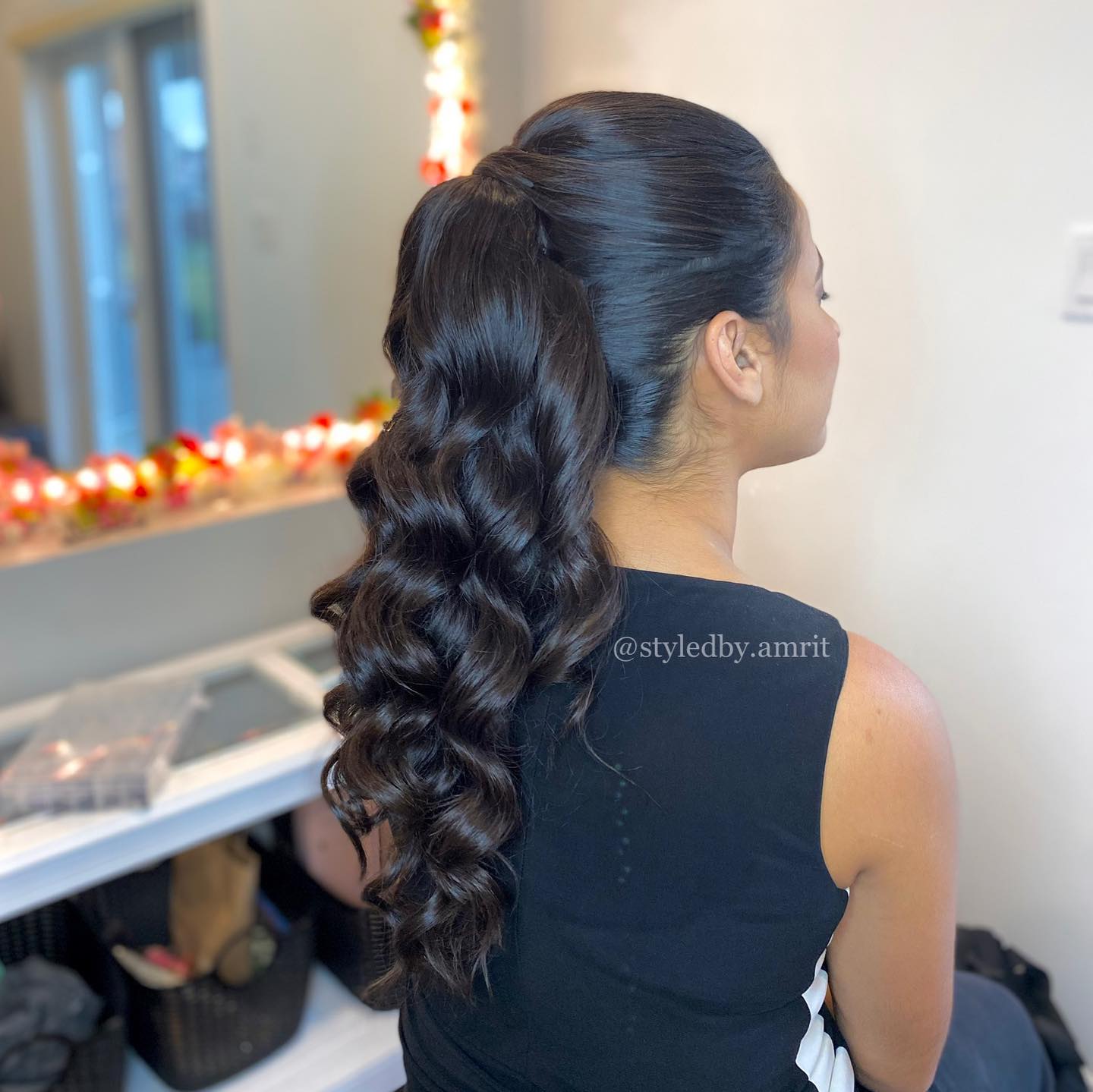 When out for a premier of her movie, Zendaya likes to keep it chic and elegant. This hairdo is for those women who want to look fancy and cool. If you're a fan of long waves and you're also trying to rock something formal for your big night out, this is it! Show off the look and give it a go while securing it in place with a ton of hairspray.
20. Middle Part Curl Look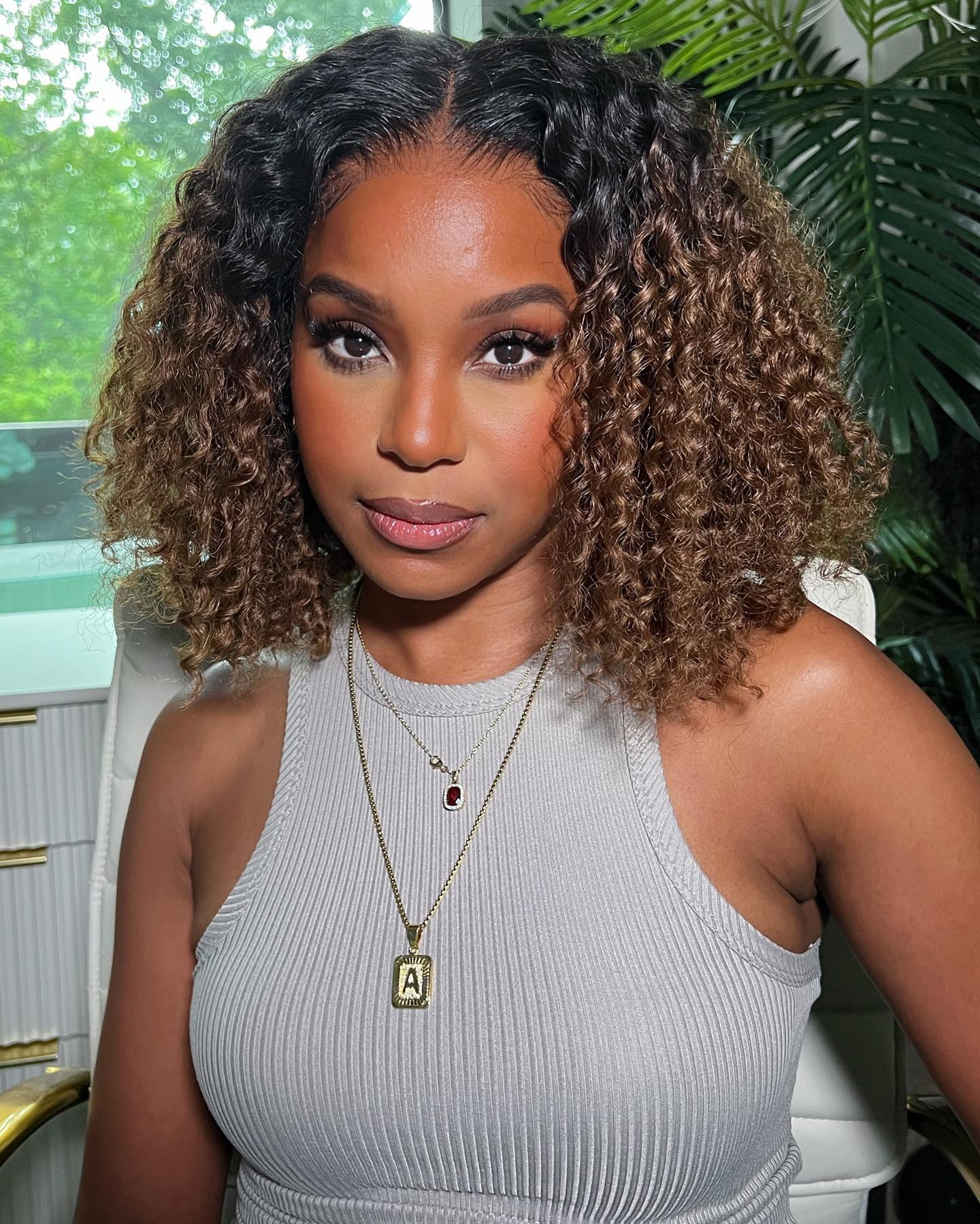 Sometimes Zendaya colors her hair and tries out something a bit more fun and different. If you're looking for that perfect summer shade, this will suit you!
Want To Try A Zendaya Hairdo?
So, which Zendaya-inspired hairdo you can't wait to rock and wear the most? Are you ready to try out something fun and new? If so, do you prefer simple and every day or glamorous options? Let us know which haircut is your next must-try, we can't wait to see you Embrace and rock your inner Zendaya.