Love it or hate it, short hairstyles are a great way to go. They are classy, stylish, and easy to maintain if you're always in a rush in the morning. Going short can be daunting and some people aren't sure if they are ready to take the plunge. We are here to inspire you to do just that and try out a short hairstyle, for all you know you might fall in love with shorter hair.
If you're interested in changing your hairstyle and are thinking of doing the big chop, we found some amazing short hairstyles that will look stunning on black women. Take a look and let us know if you're considering doing the chop.
1. Layered Pixie
A layered pixie will give you a ton of texture and movement to your short hair.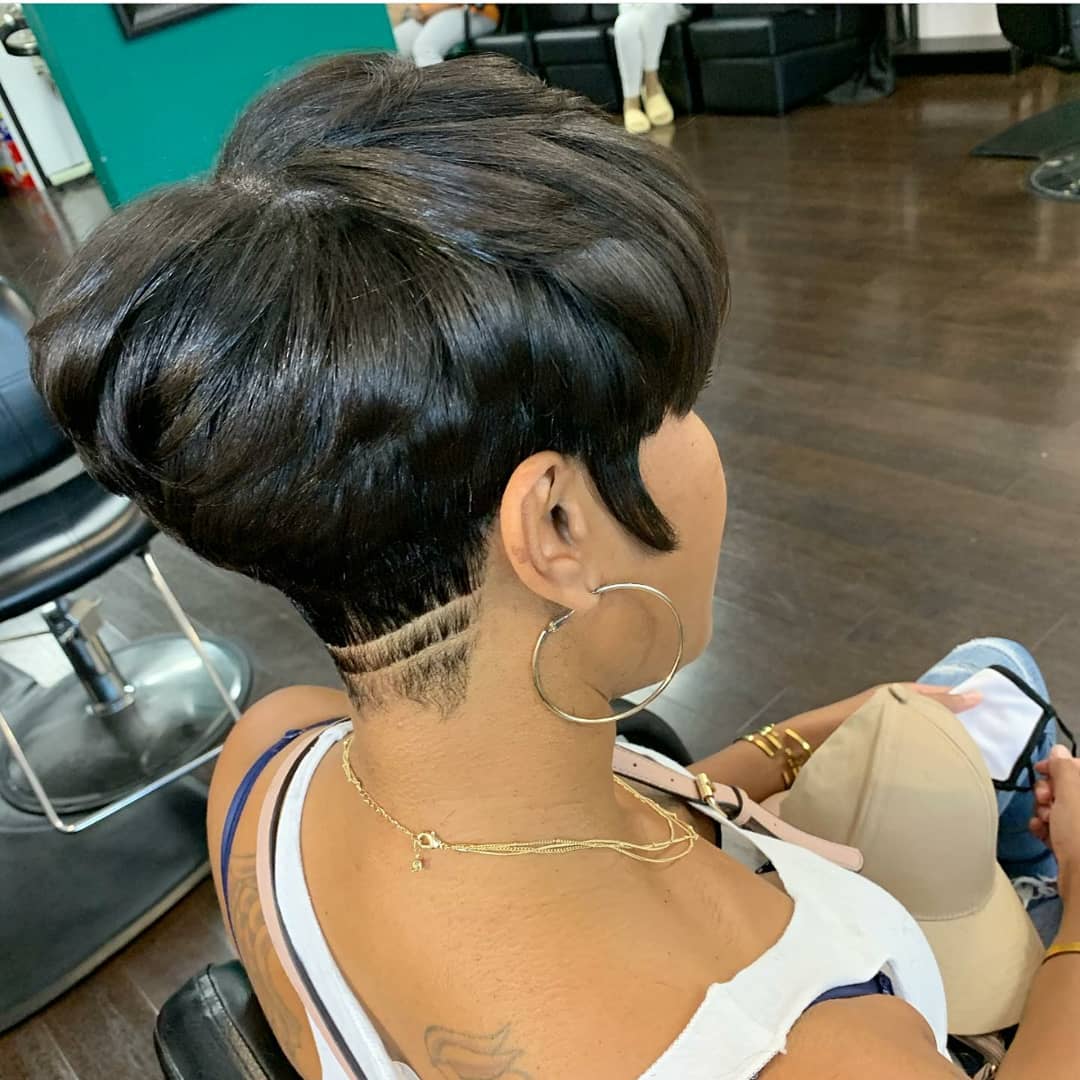 2. Short Finger Waves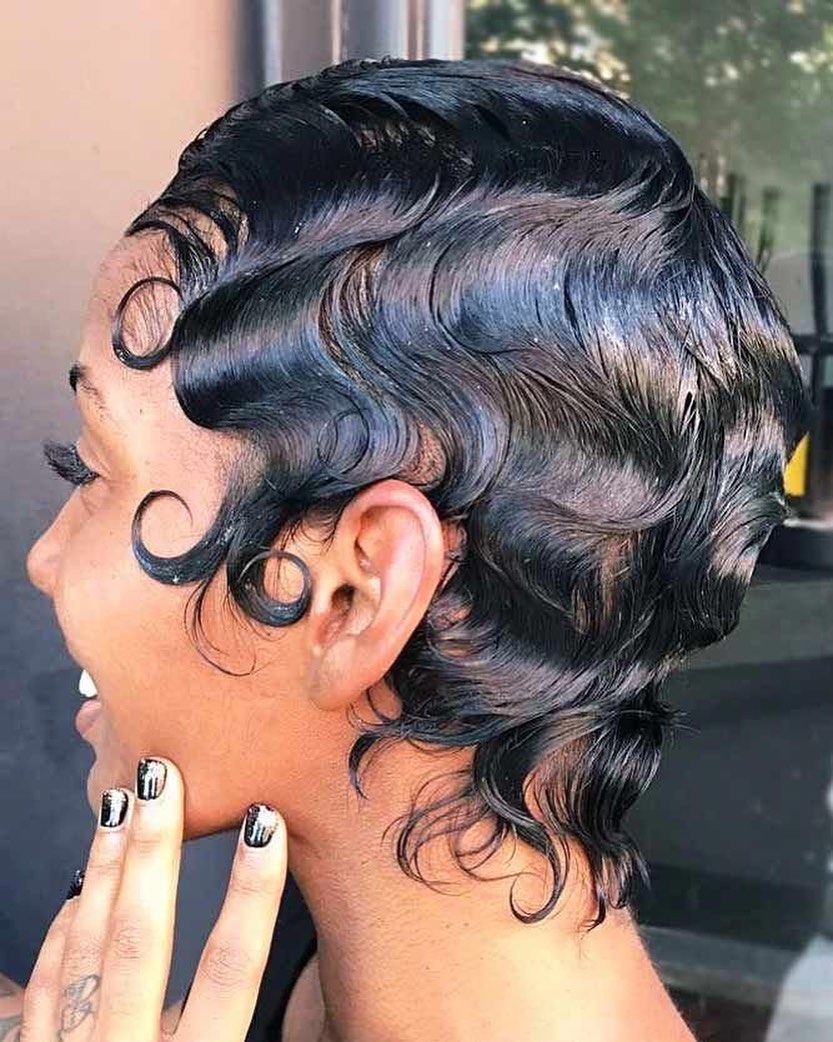 Give the back a shorter cut and leave the top a little longer. The natural curl of your hair will instantly turn heads.
3. Razor Cut
With a razor cut you got dramatically short with a lot of thin layers.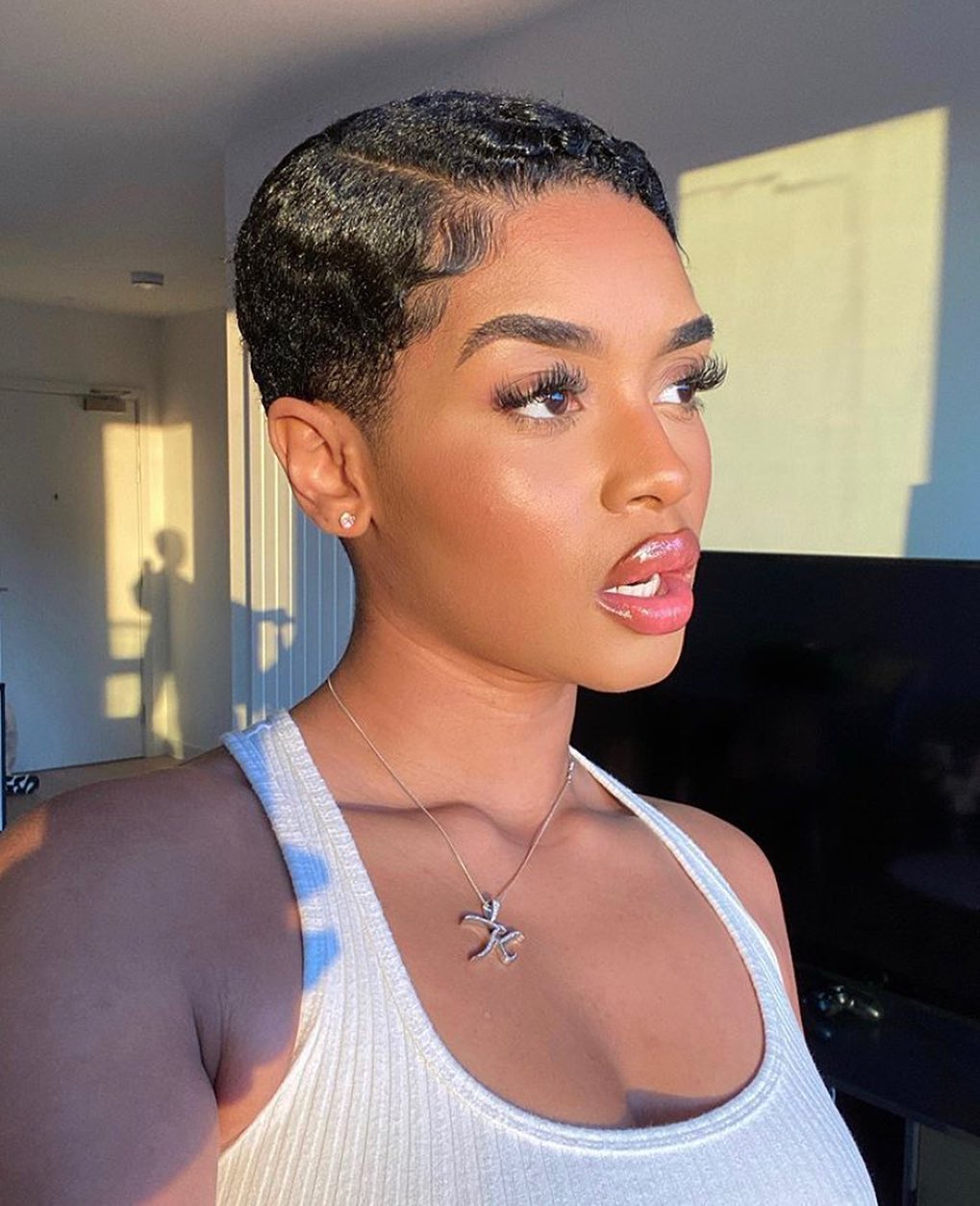 4. Buzzed Sides
Going really short on the sides will help frame your face, add a little more by keeping your bangs long.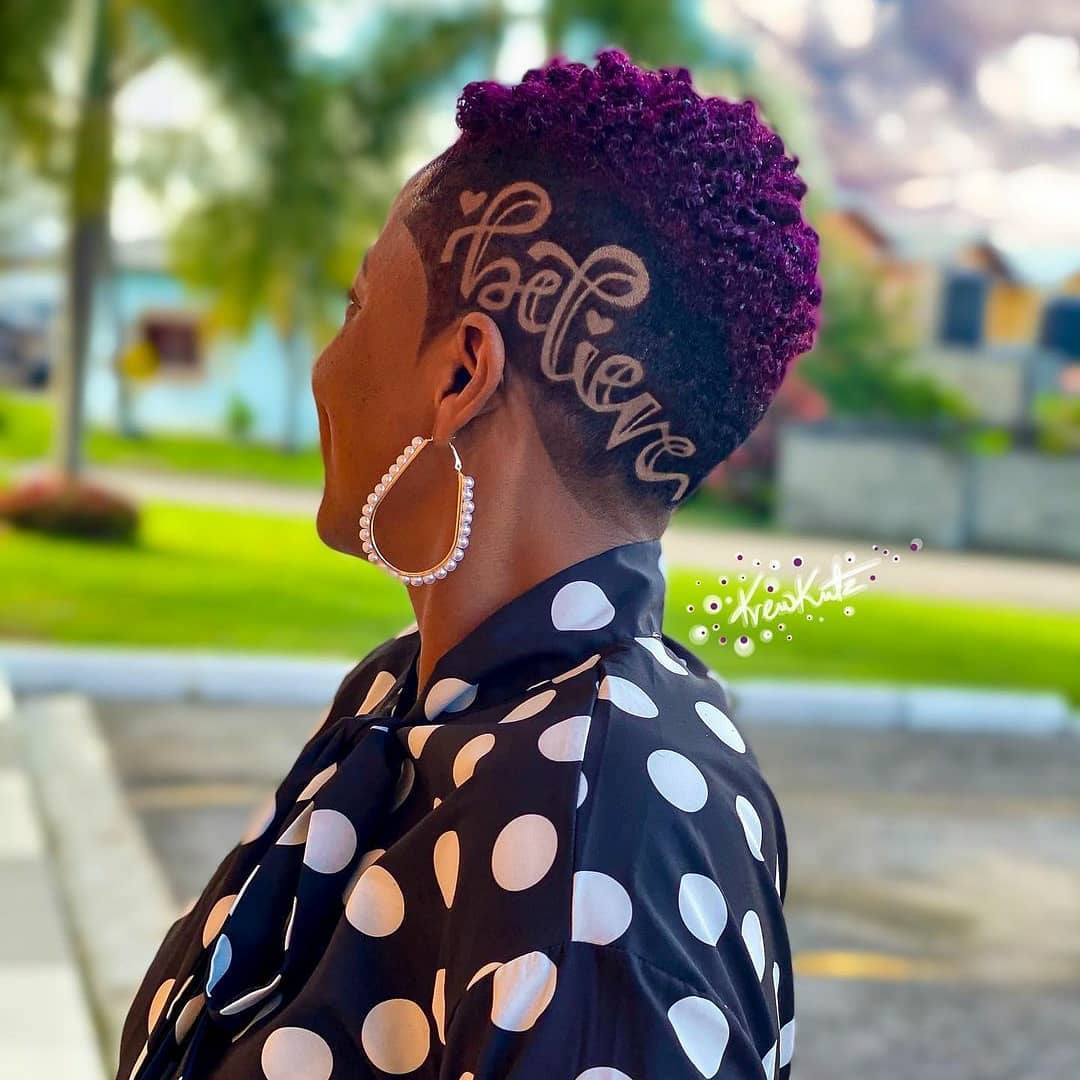 5. Textured Cut
Texture just makes your hair look a lot better and gives it the best movement.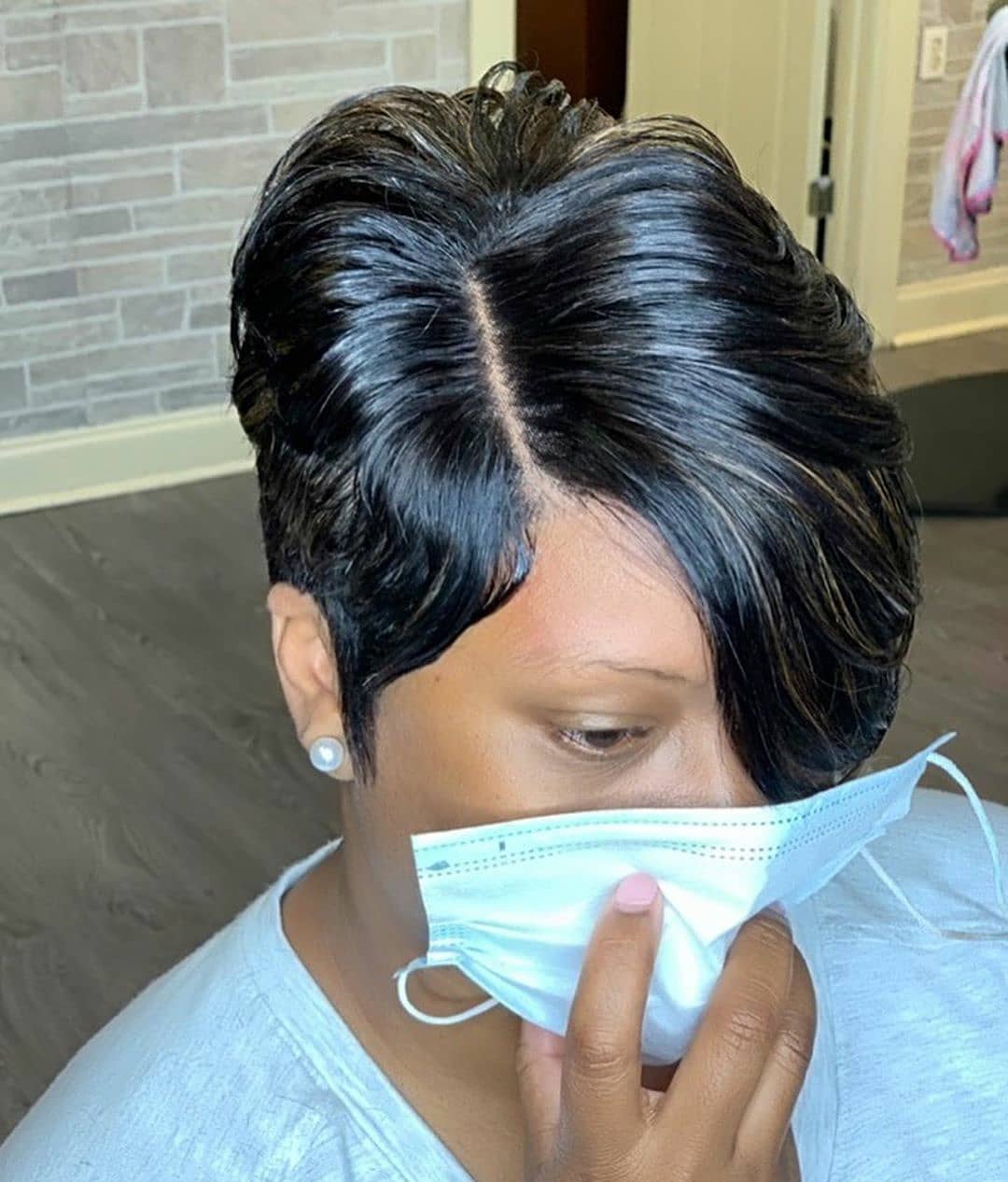 6. Pin Curls
Give your short hair a lot of volume with pin curls that will spice your style up.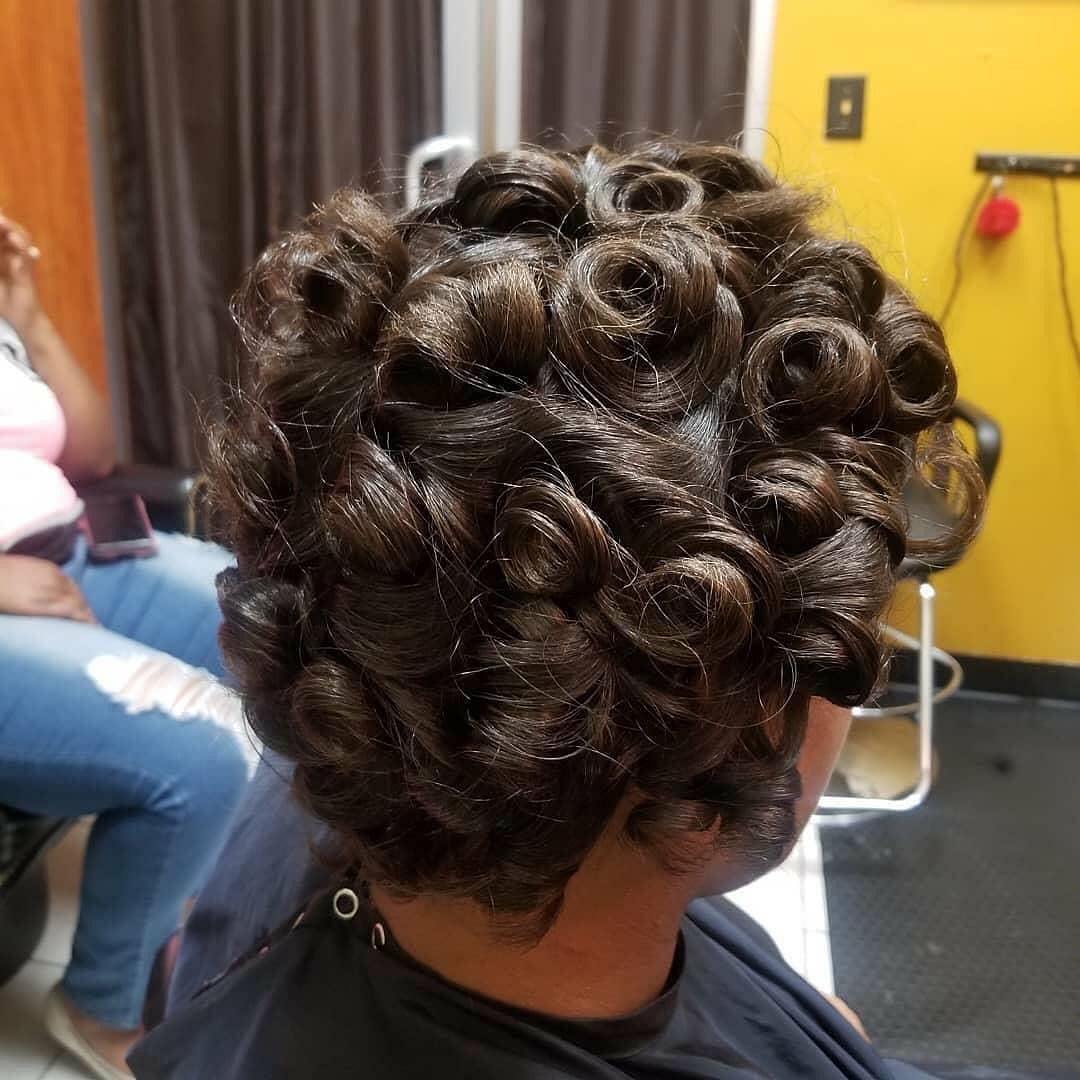 7. Dramatic Curls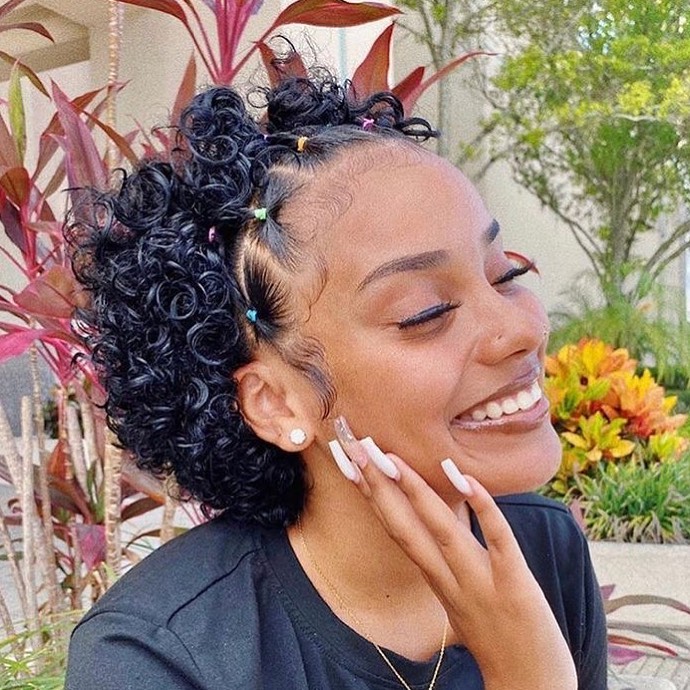 Curls are universal and look amazing on anyone. Use a curling iron and some styling cream to help define them.
8. Messy Pixie
Keep your pixie on the longer side and let your hair go a little wild.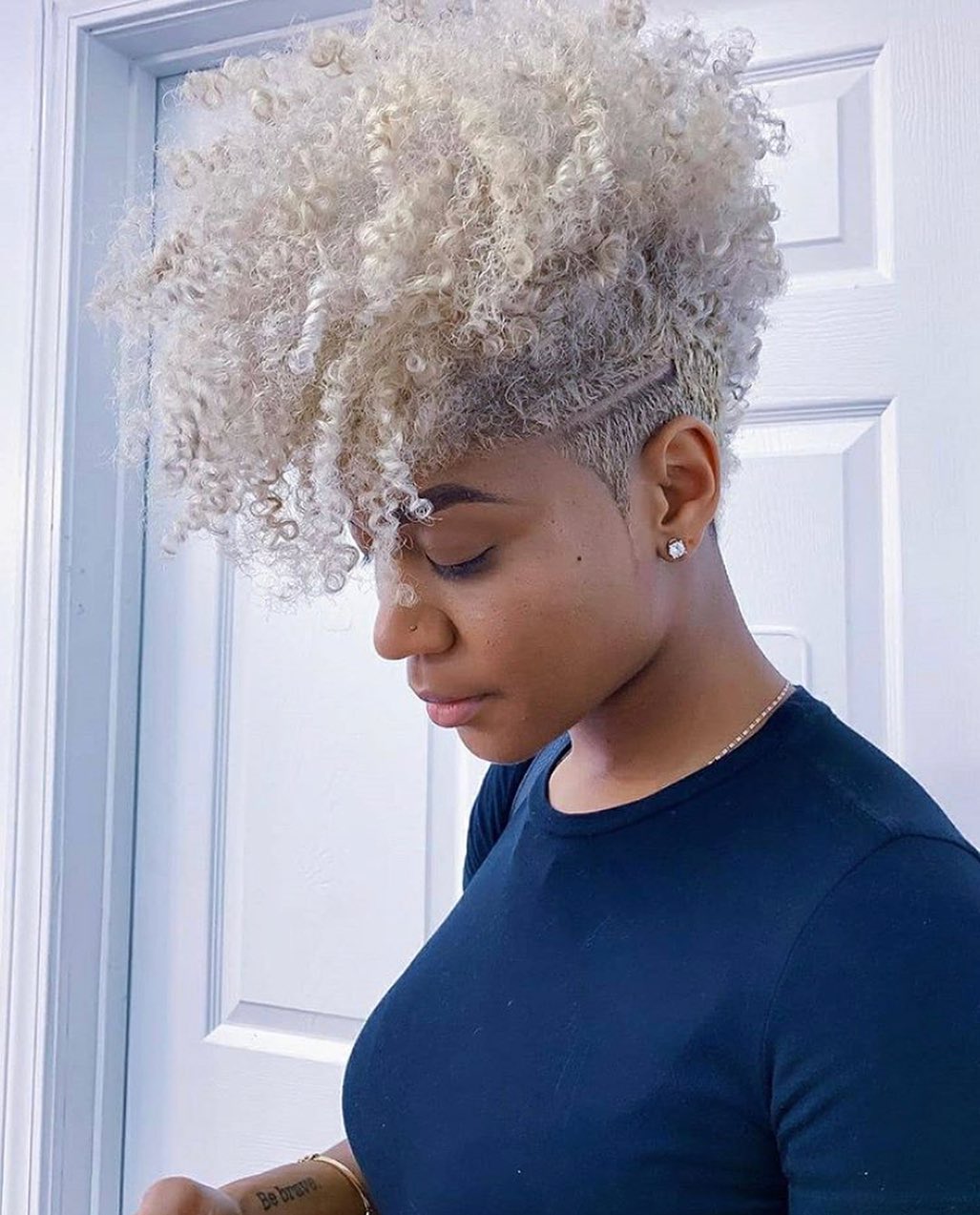 9. Sleek Bob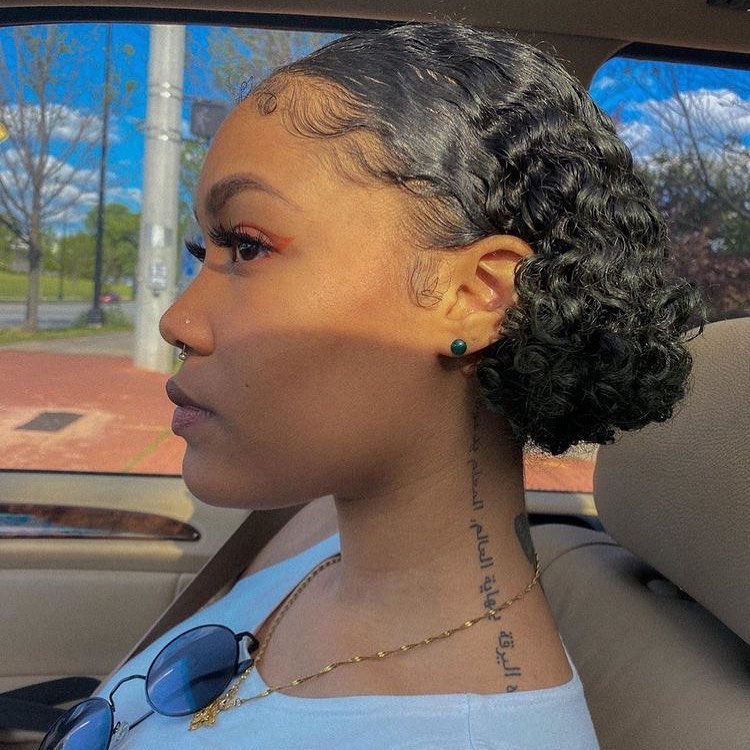 A bob is a great hairstyles to try out if you're not ready to go super short.
10. Boyish Pixie
Keep your pixie simple and easy with a short style that doesn't take a lot of time to style.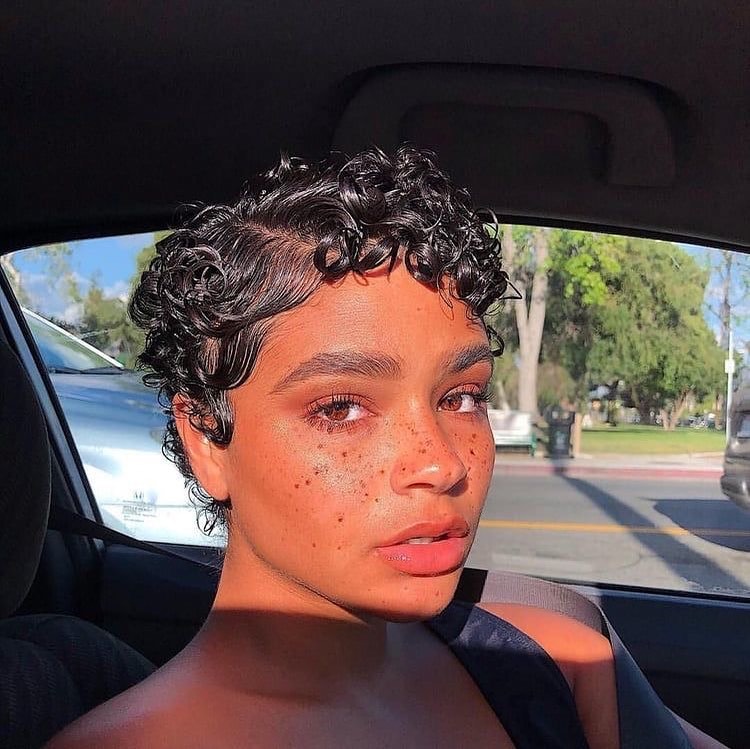 11. Low Bun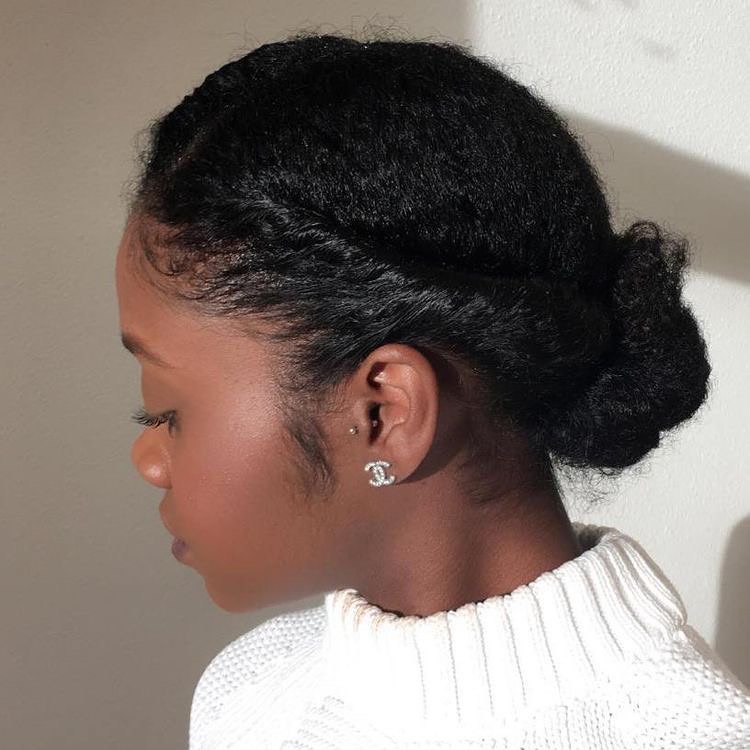 If you have a lob or bob style, tie it back into a low bun for a simple and elegant look.
12. Mohawk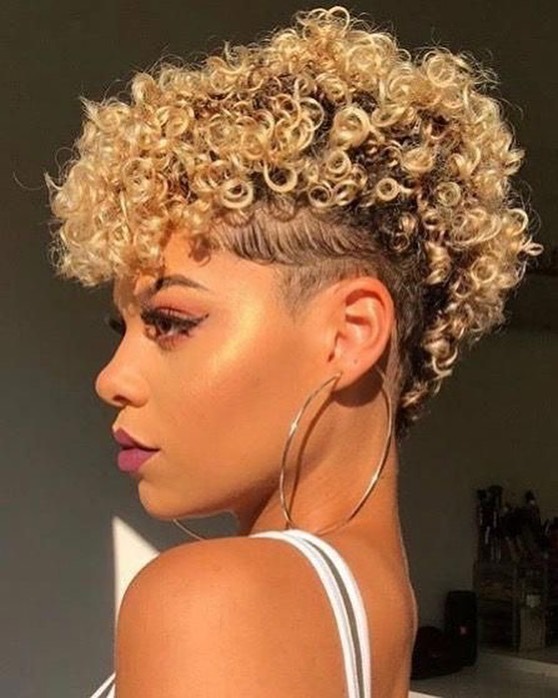 Go dramatic with your short hair and rock out with a mohawk.
13. Braided Knots
Have fun with your short hair and add some braids.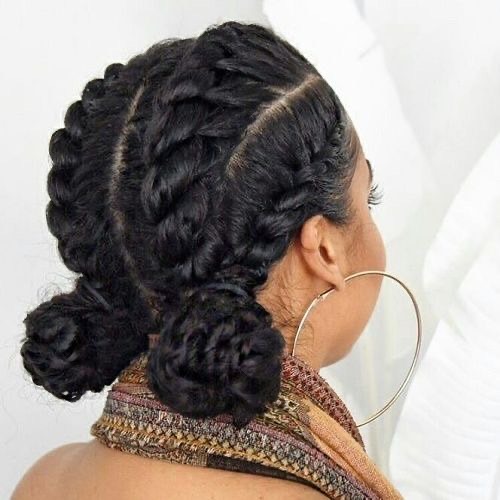 14. Angled Bob
An angled bob will help give your fave some indention and some length.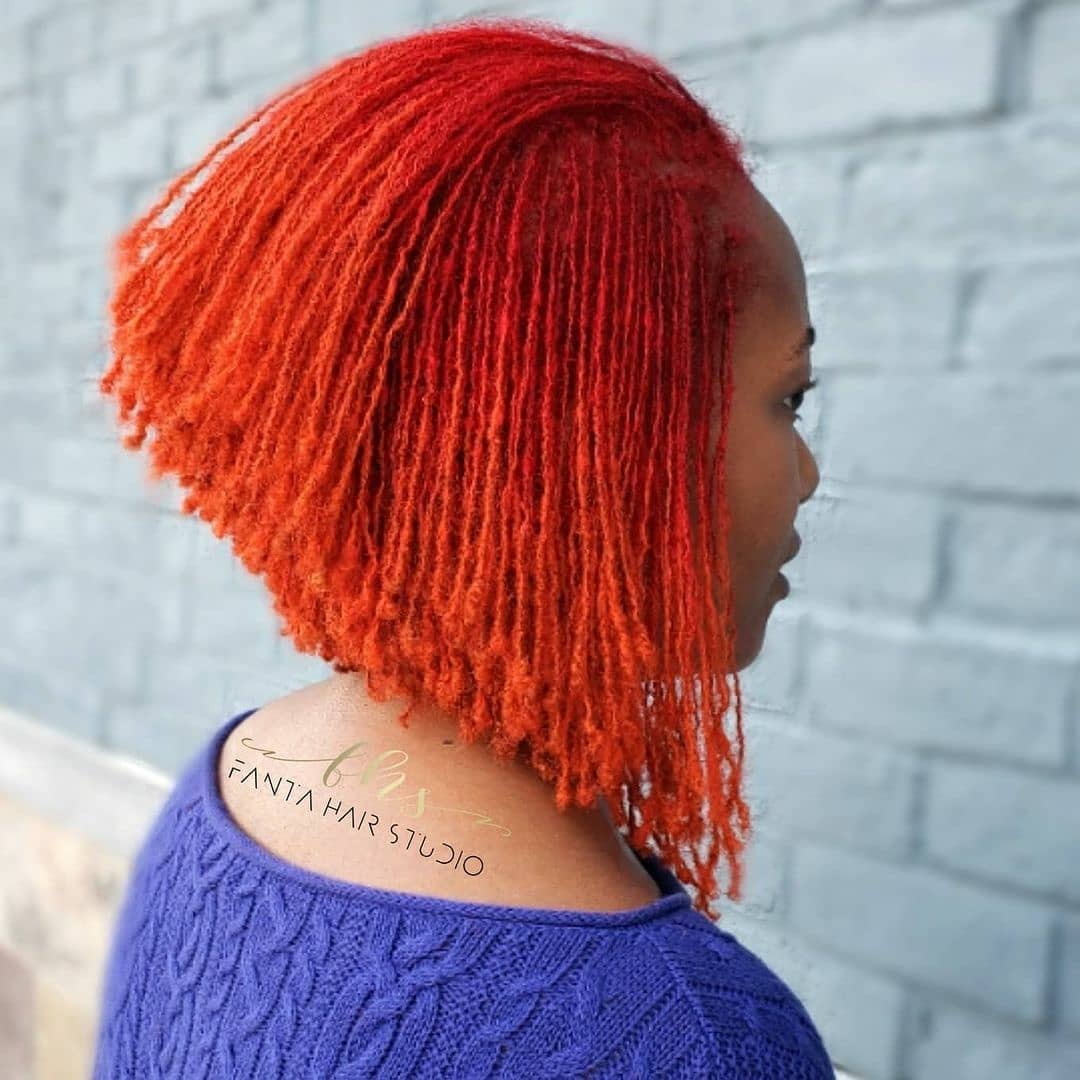 15. Vibrant Blue
Go really short with your pixie but spice it up with a stunning vibrant blue hue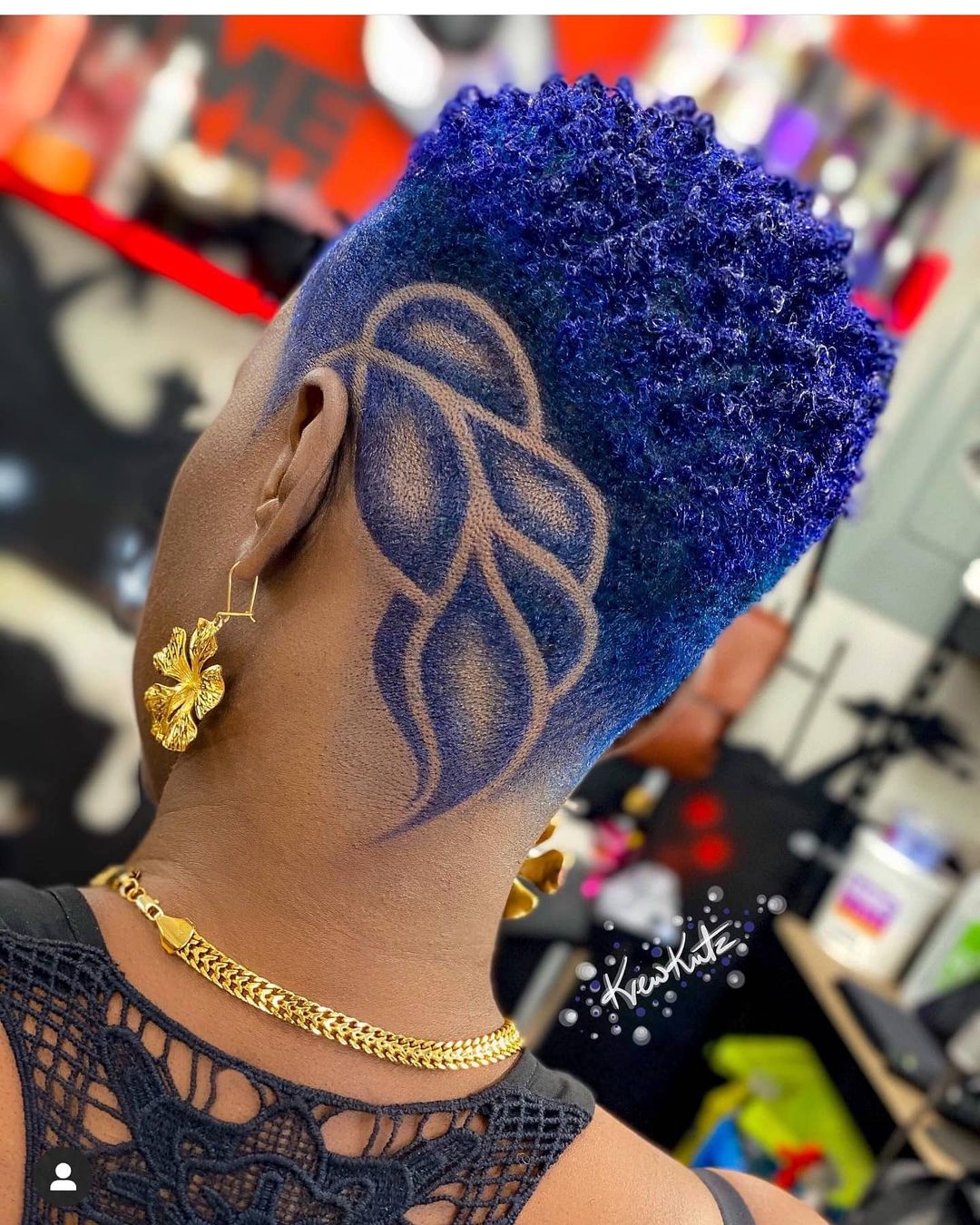 16. Sleek and Straight
Add some layers and buzzed sides to this sleek and straight look.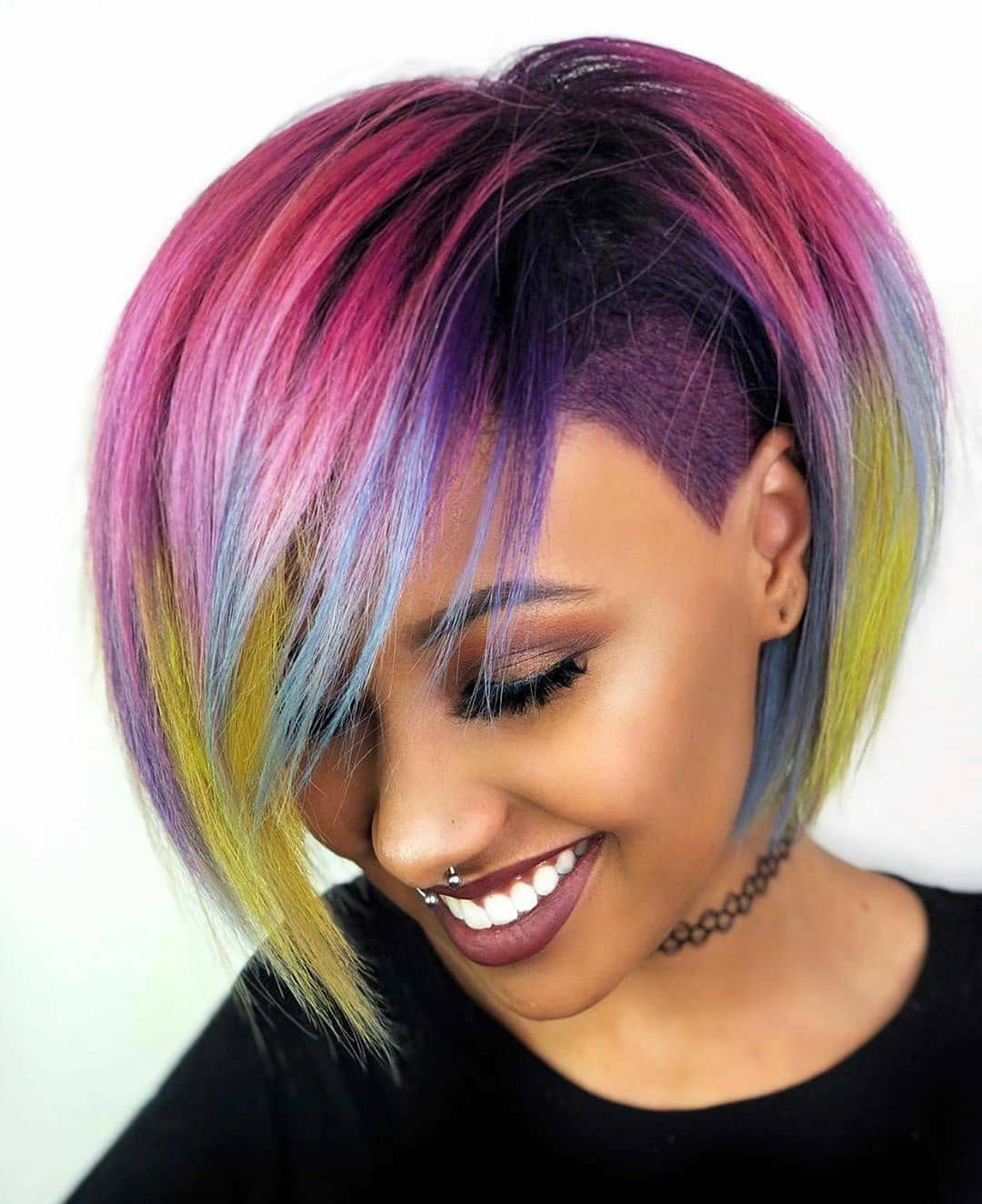 17. Faux Hawk
If you like the idea of a mohawk but not how short it is, try a faux hawk.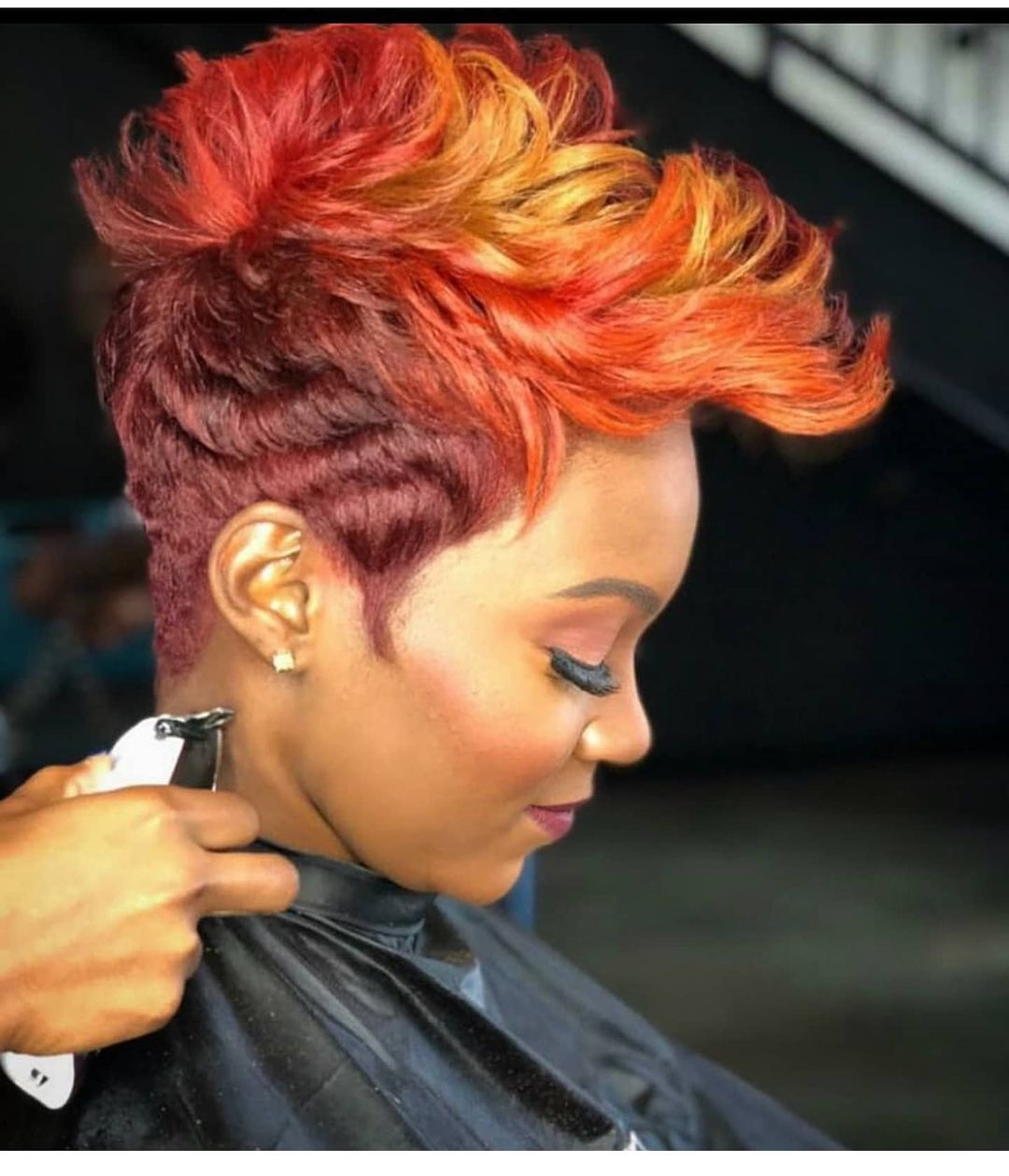 18. Coiled Braids
Keep your hair a little on the longer side and rock a stunning lob.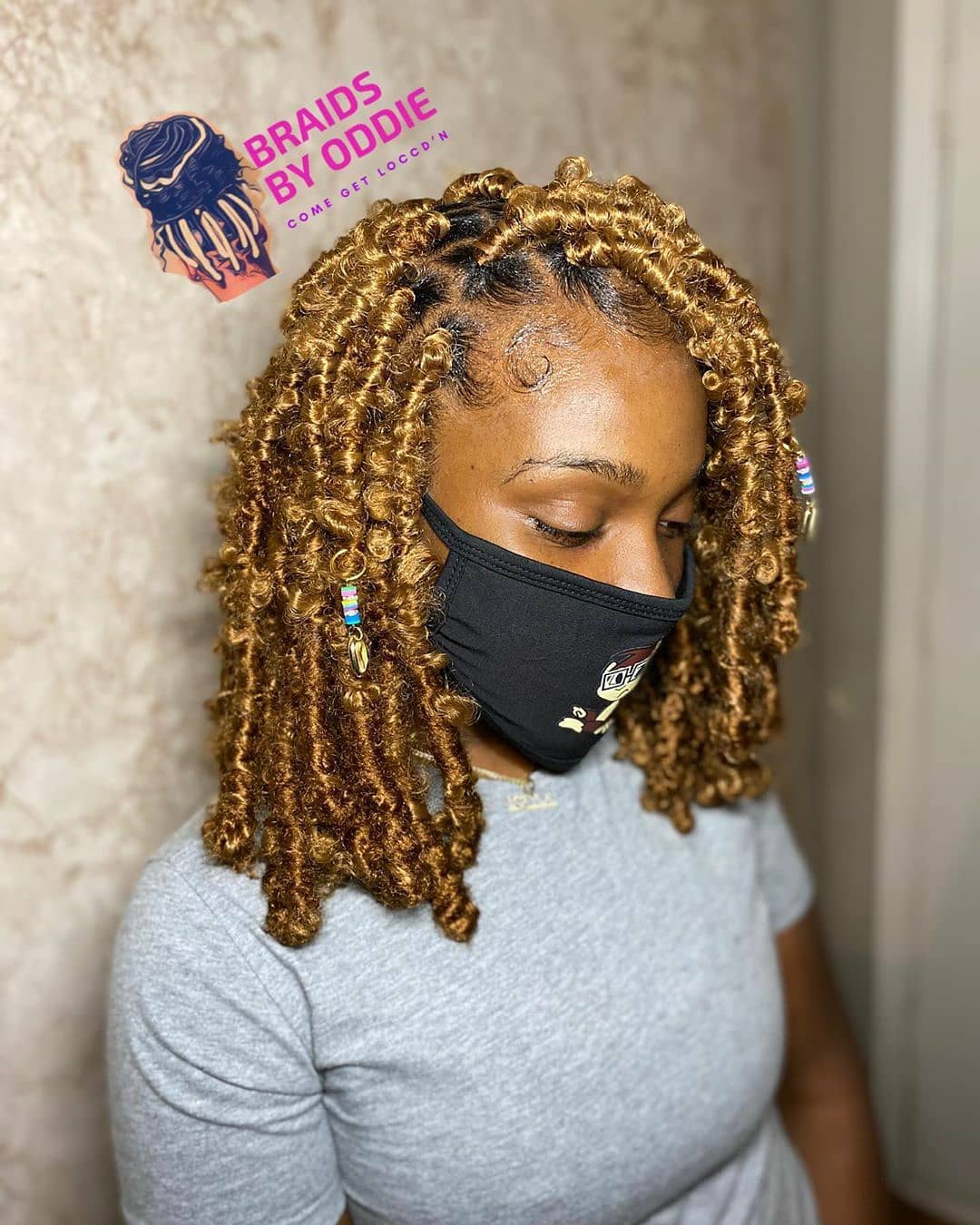 19. Short Updo
Even with a shorter style you can have an amazing short ponytail.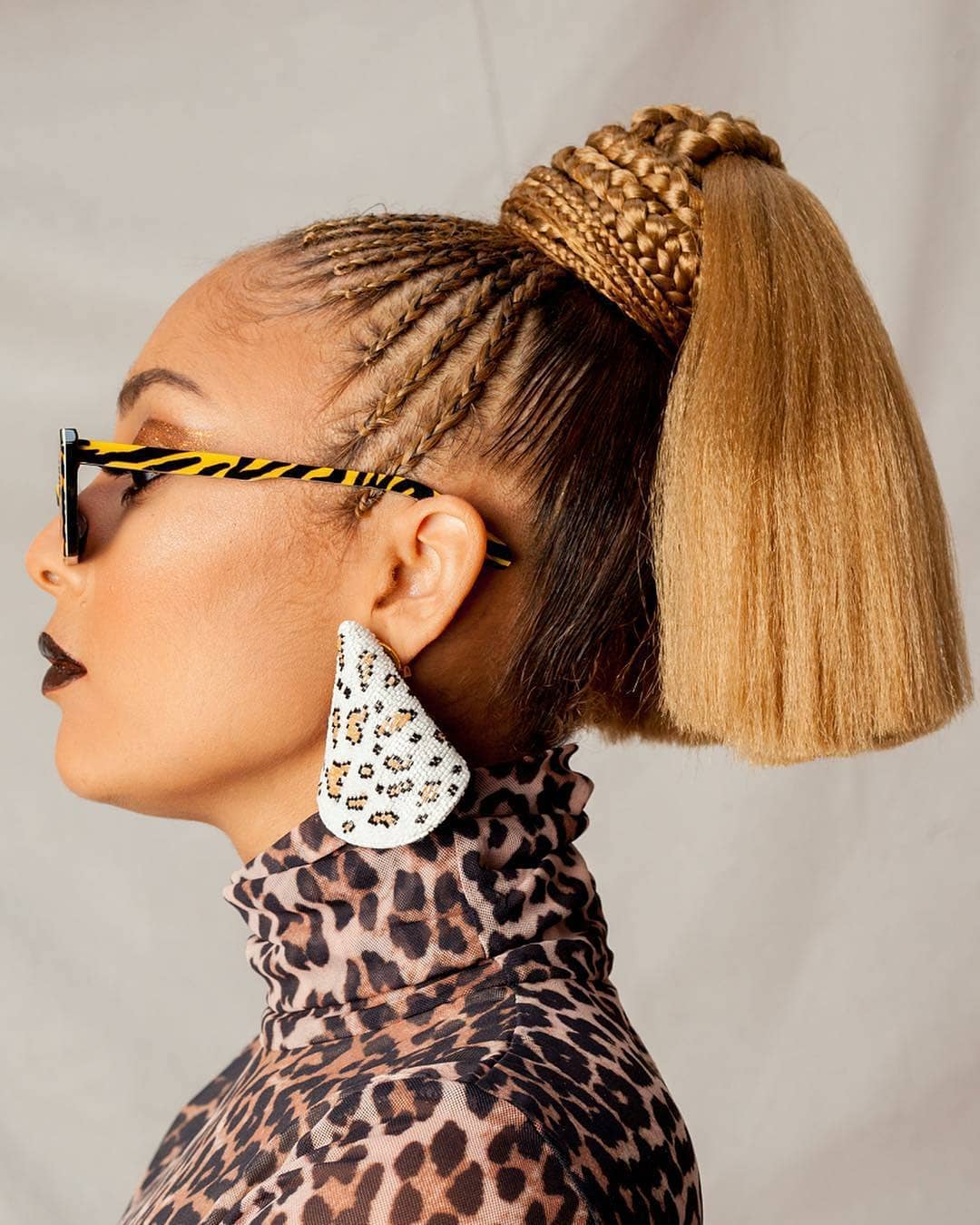 20. Asymmetrical Bob
This asymmetrical bob is stunning and a great style.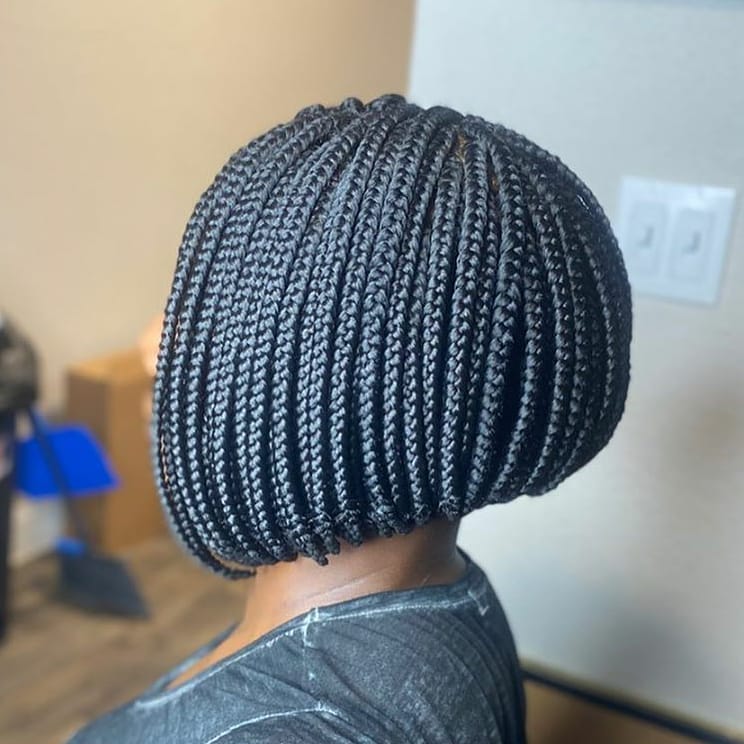 21. Blunt Cut
If you love a good blunt cut and even lines then you're going to love this style.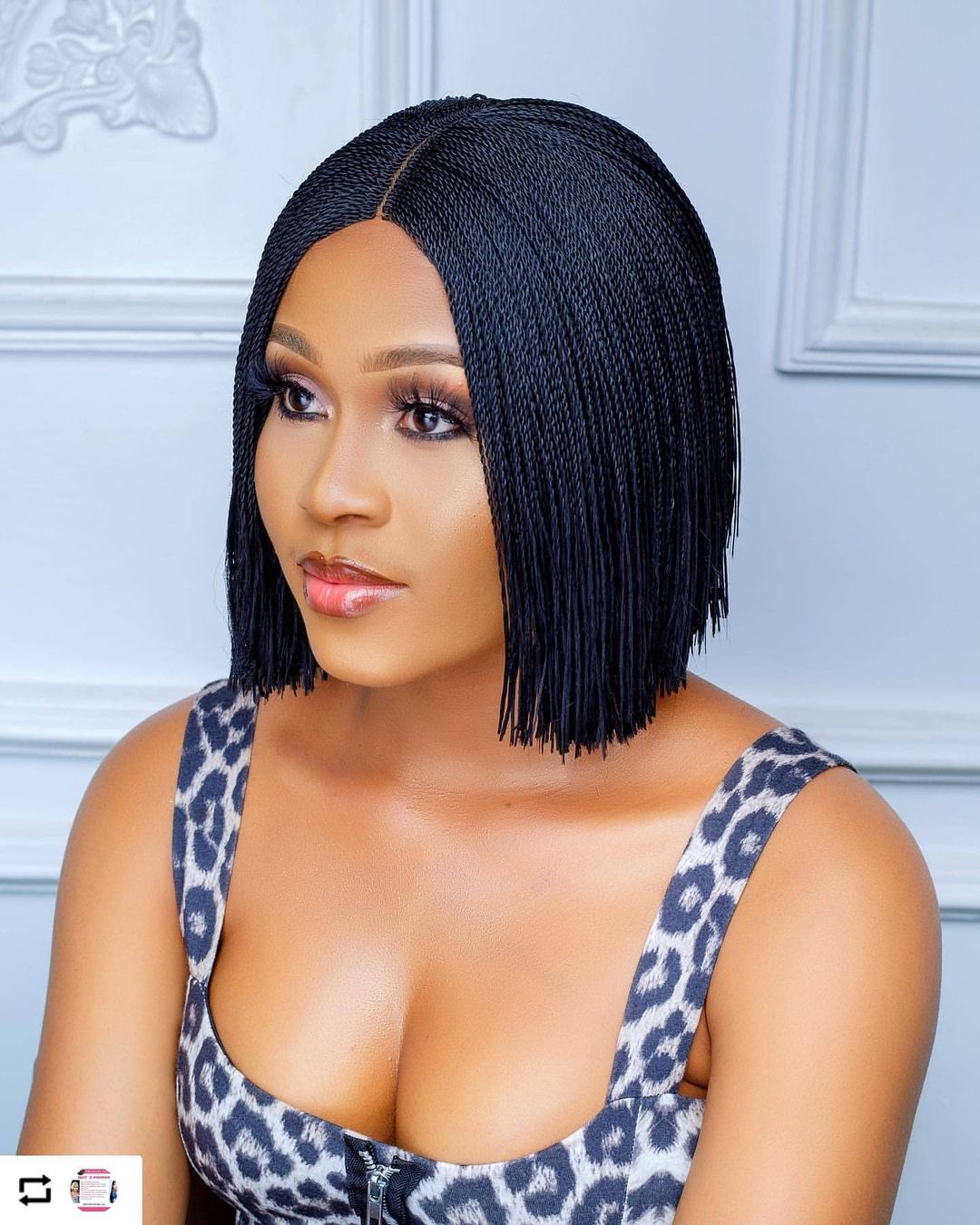 22. Edged Sides
Let you edgy side show with this killer hairstyle.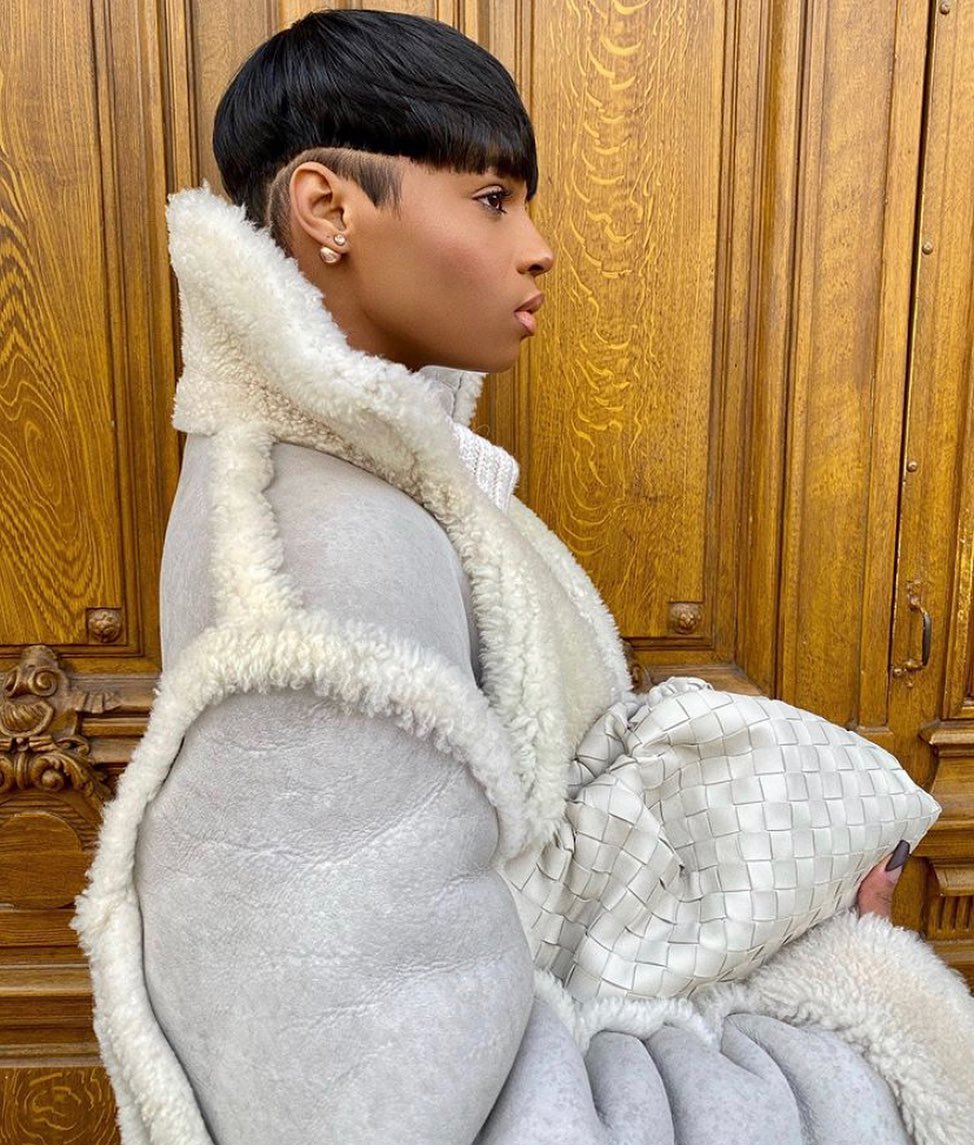 23. Shaved
Sometimes having a shaved head is all you need for a beautiful style.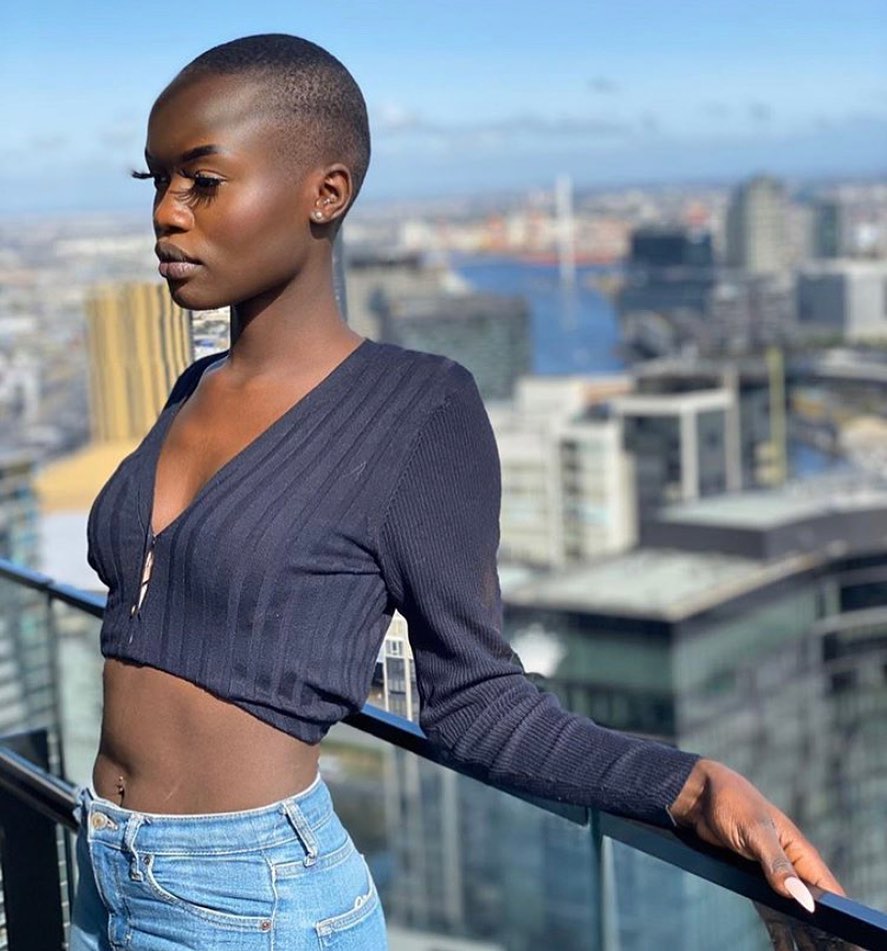 24. Bleached
If you're going short why not try a fun new color as well.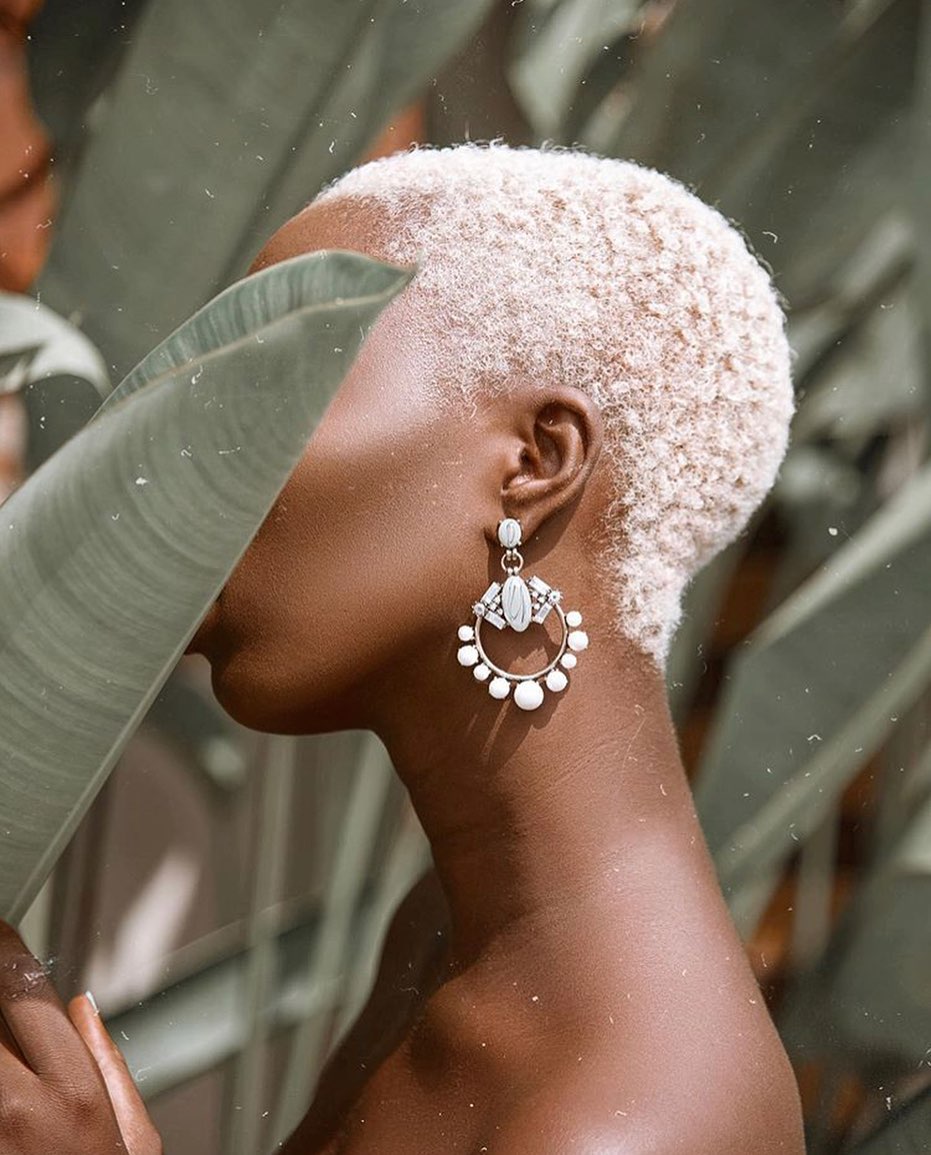 25. Longer Waves
Let your finger waves sore with this beautiful style.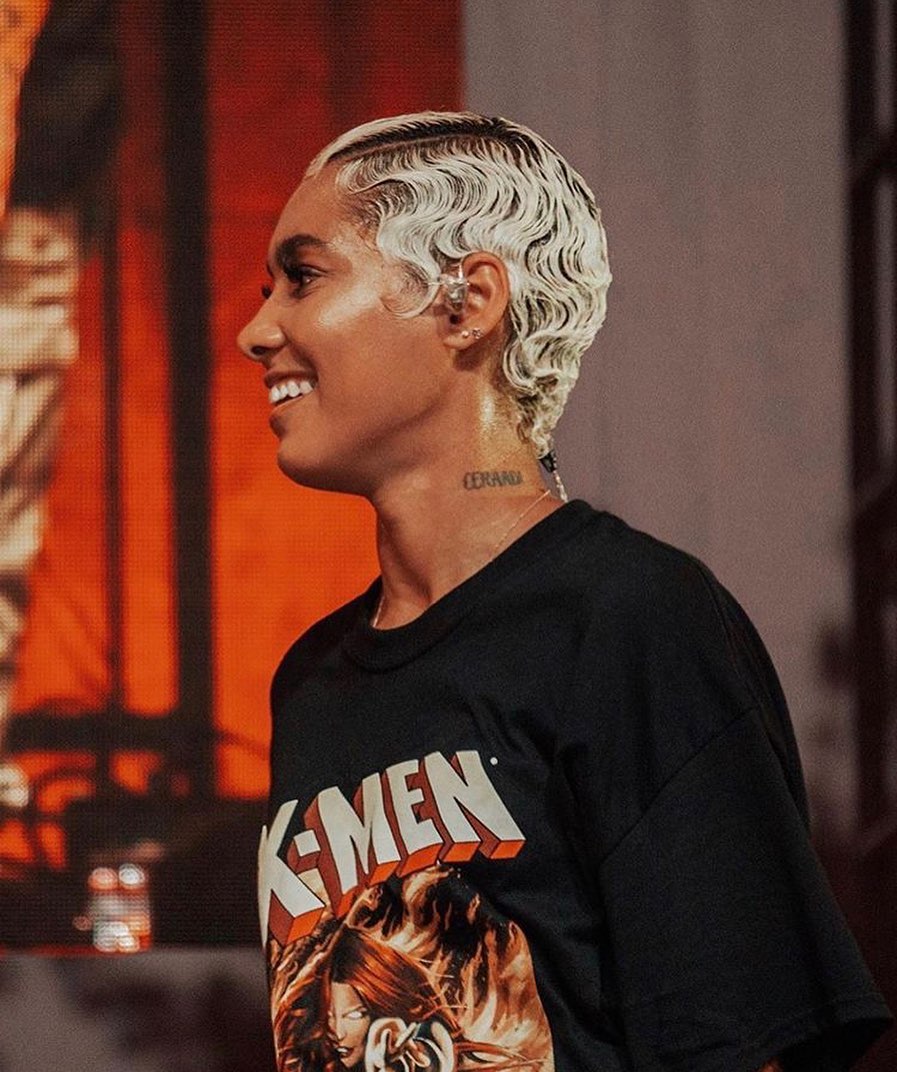 26. Long Curls
Keep your sides short but let your curls run long and free at the crown of your head.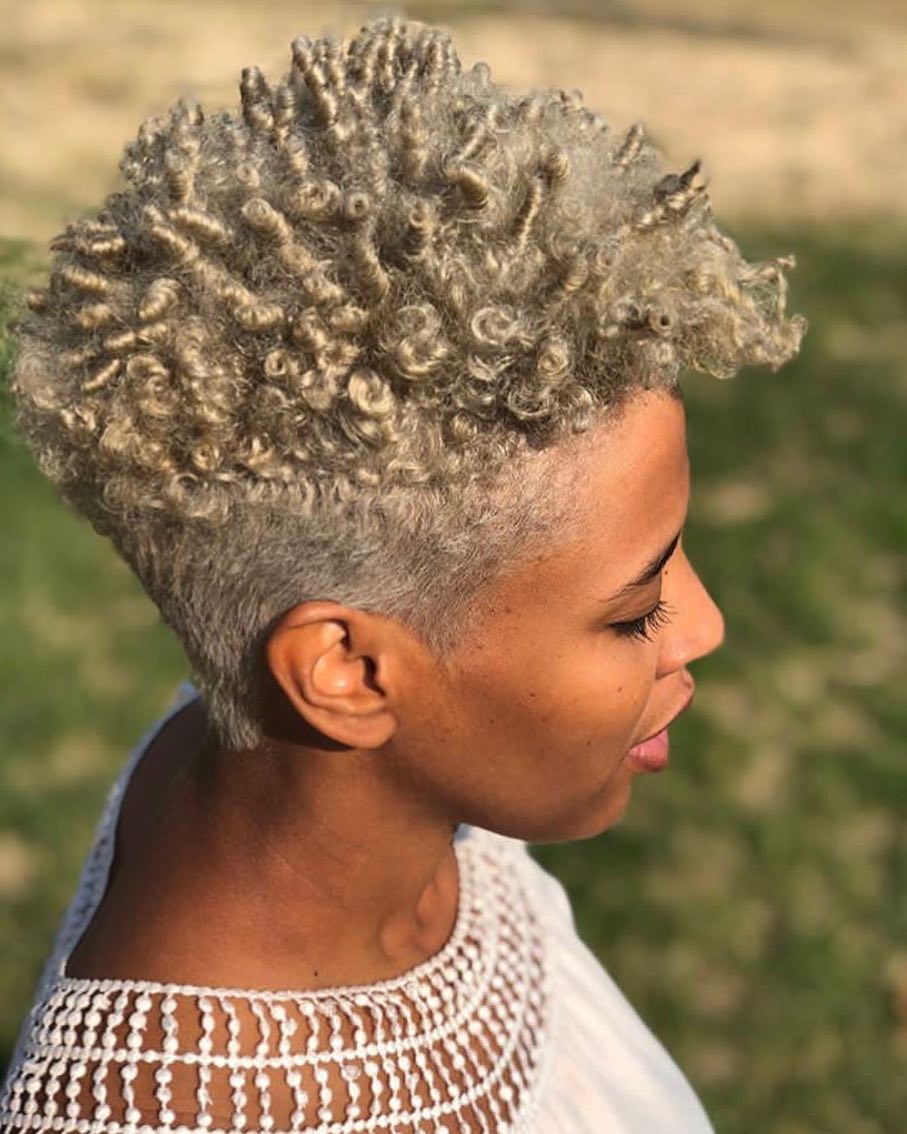 27. Volume
Give your curls some volume and length for a stunning look.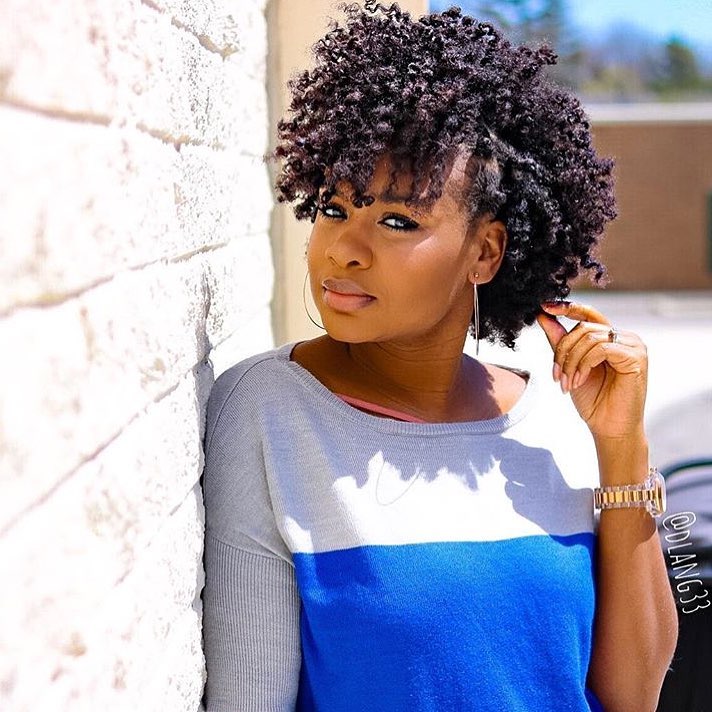 28. Galaxy Buns
Even with short hair you can have some fun with galaxy buns.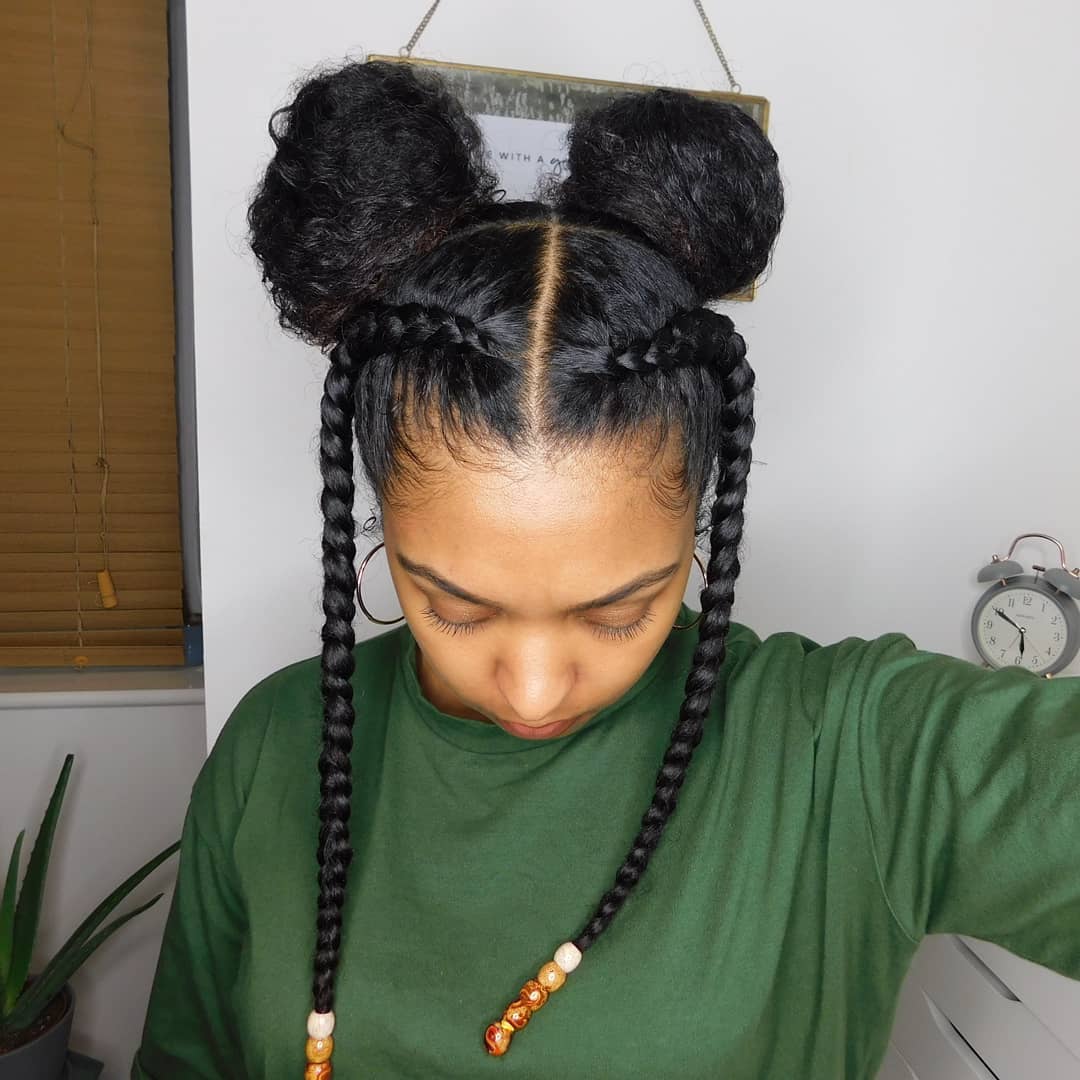 29. Short Braids
If you love the look of braids you can also keep them on the shorter side.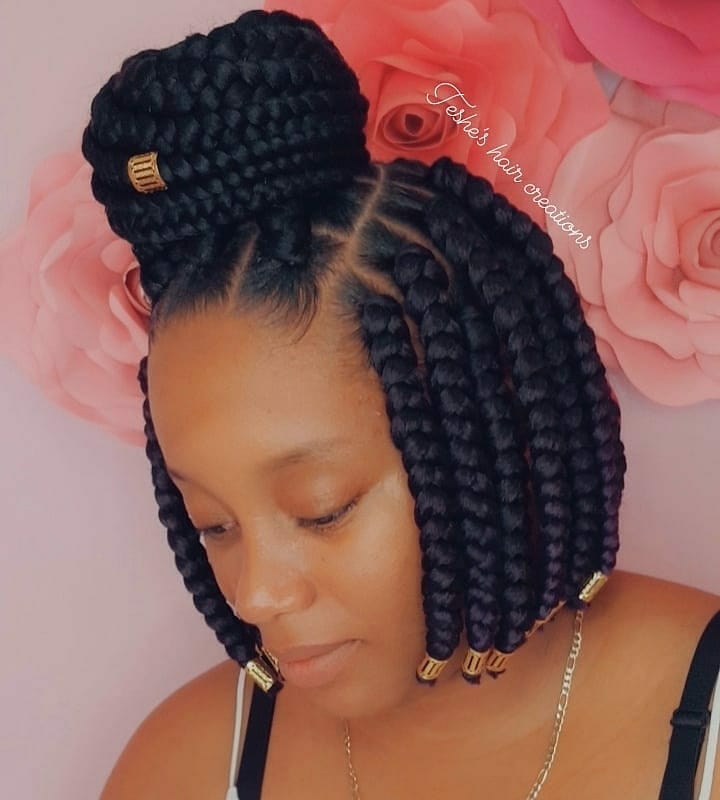 30. Minimal Pixie
This short pixie requires little maintenance and is great for the busy person.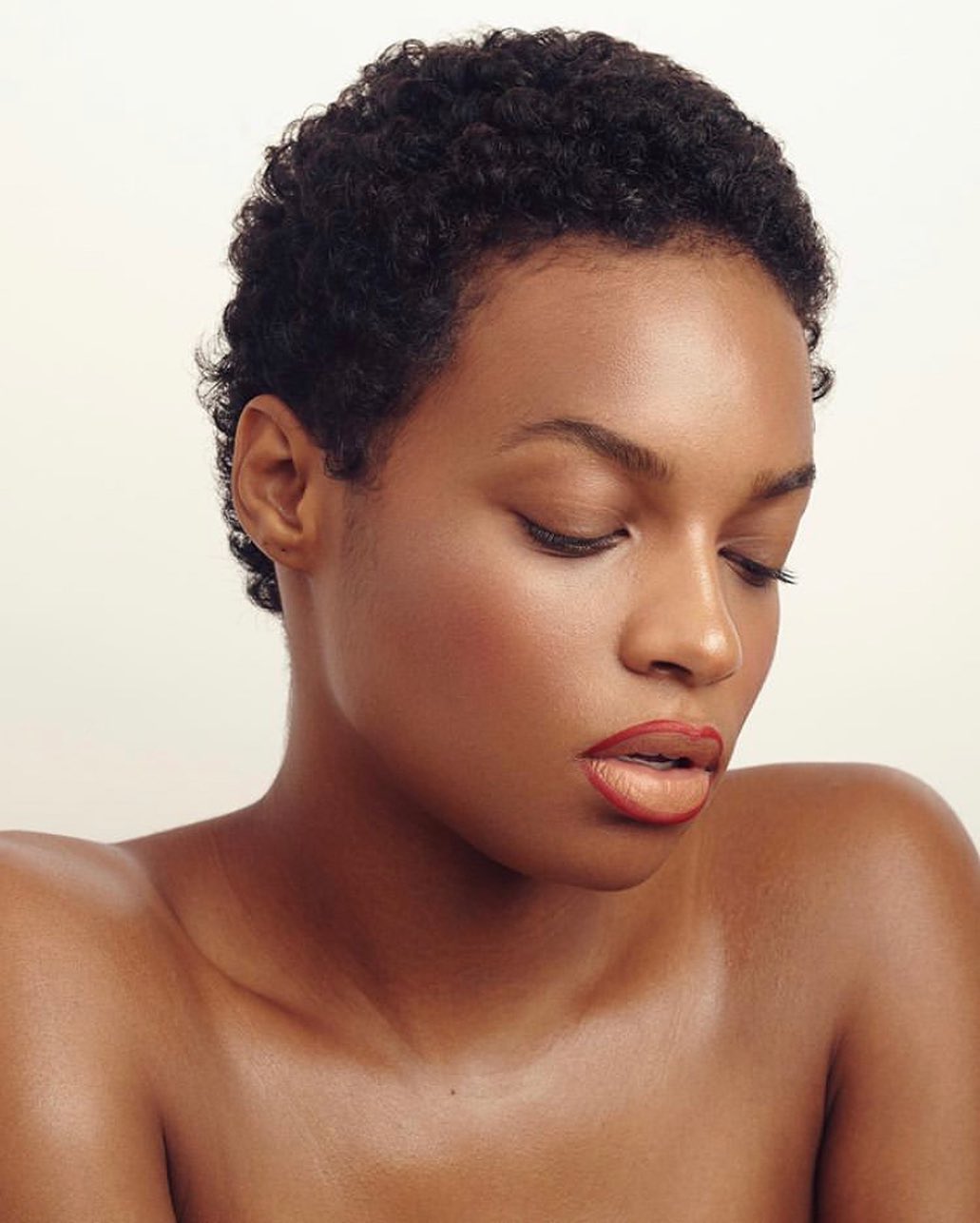 As you can see, even with a short hairstyle you have a variety of options when it comes to styling your hair.