Thinking about switching your hair color? Are you a fan of subtle highlights, or are you looking for a dramatic change? If you're a fan of purple or plum hair colors you will enjoy this article. We will review and recommend 40 different hair colors & designs that will suit every lady. Different lengths, cuts, as well as highlights will frame your face. Keep on reading and find your perfect hairdo down below!
Who Should Go For Plum Hair?
If you are someone who loves to switch up your color regularly and if you're ready for a change you will like a pop of plum. Every woman, no matter her age or hair length, can get this hairstyle! Here are just some ideas for you to consider:
Short lob or bob with an ombre plum highlight
Long silky smooth straight hair with balayage highlights
Wavy hair with all-over plum hair dye
Pixie cut or bangs with any plum/purple shade will look chic
Top 40 Plum Hair Ideas
1. Wavy Medium Length Plum Hair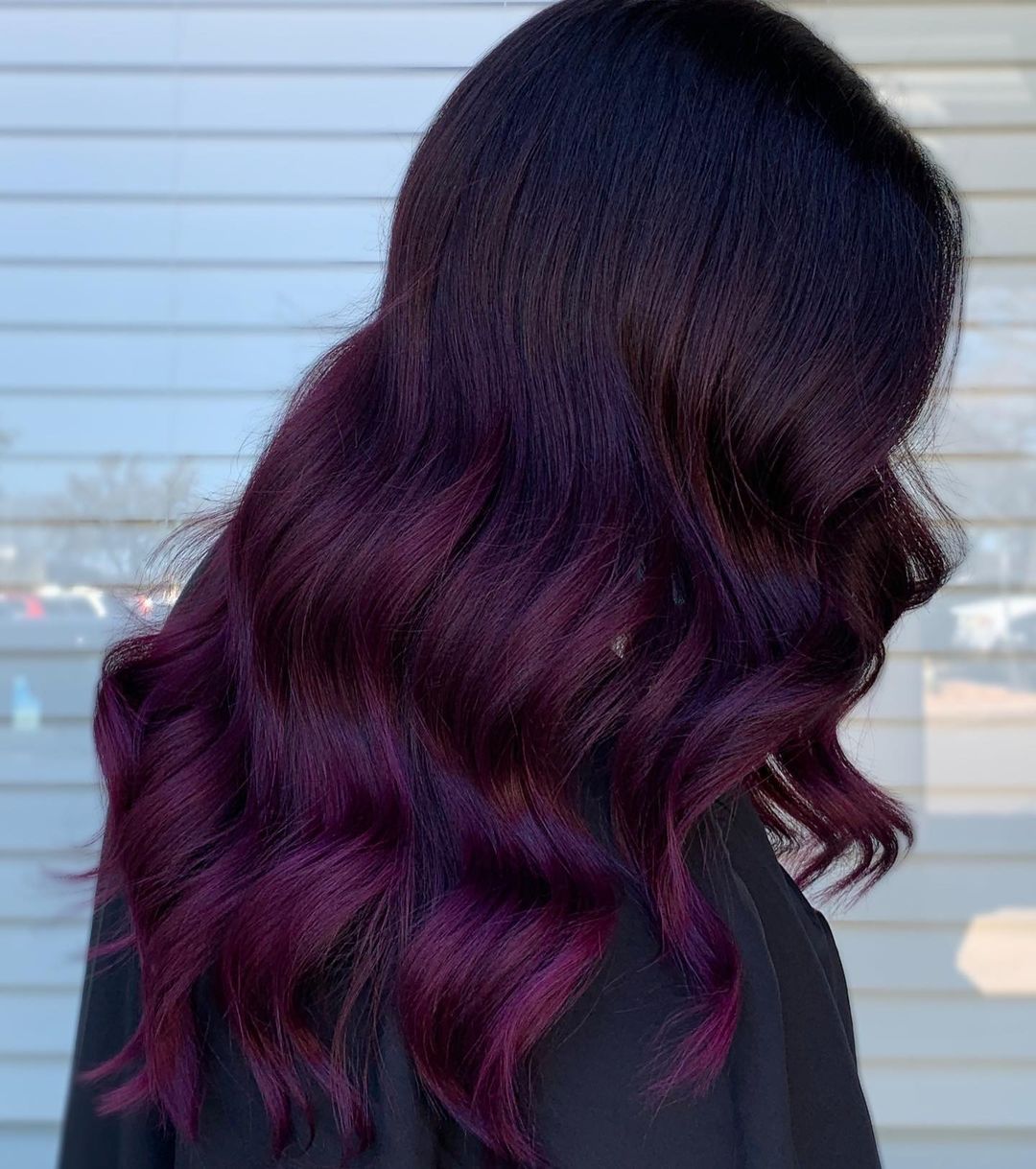 This color will look amazing on women who have naturally darker hair, or even natural brown hair.
2. Asymmetrical Plum Hair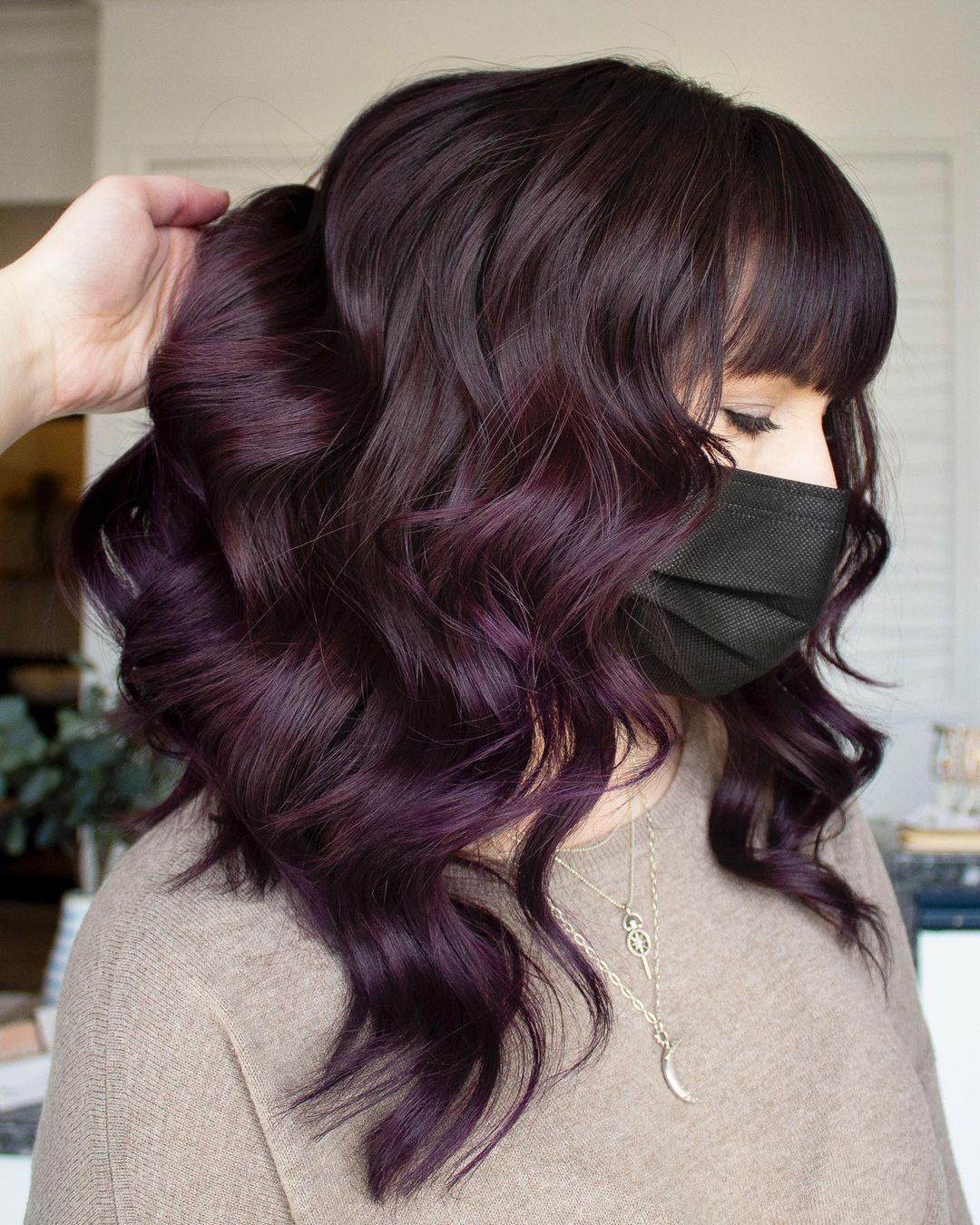 Asymmetrical wavy lob and dark plum highlights will transform every face shape.
3. Short Wavy Plum Hair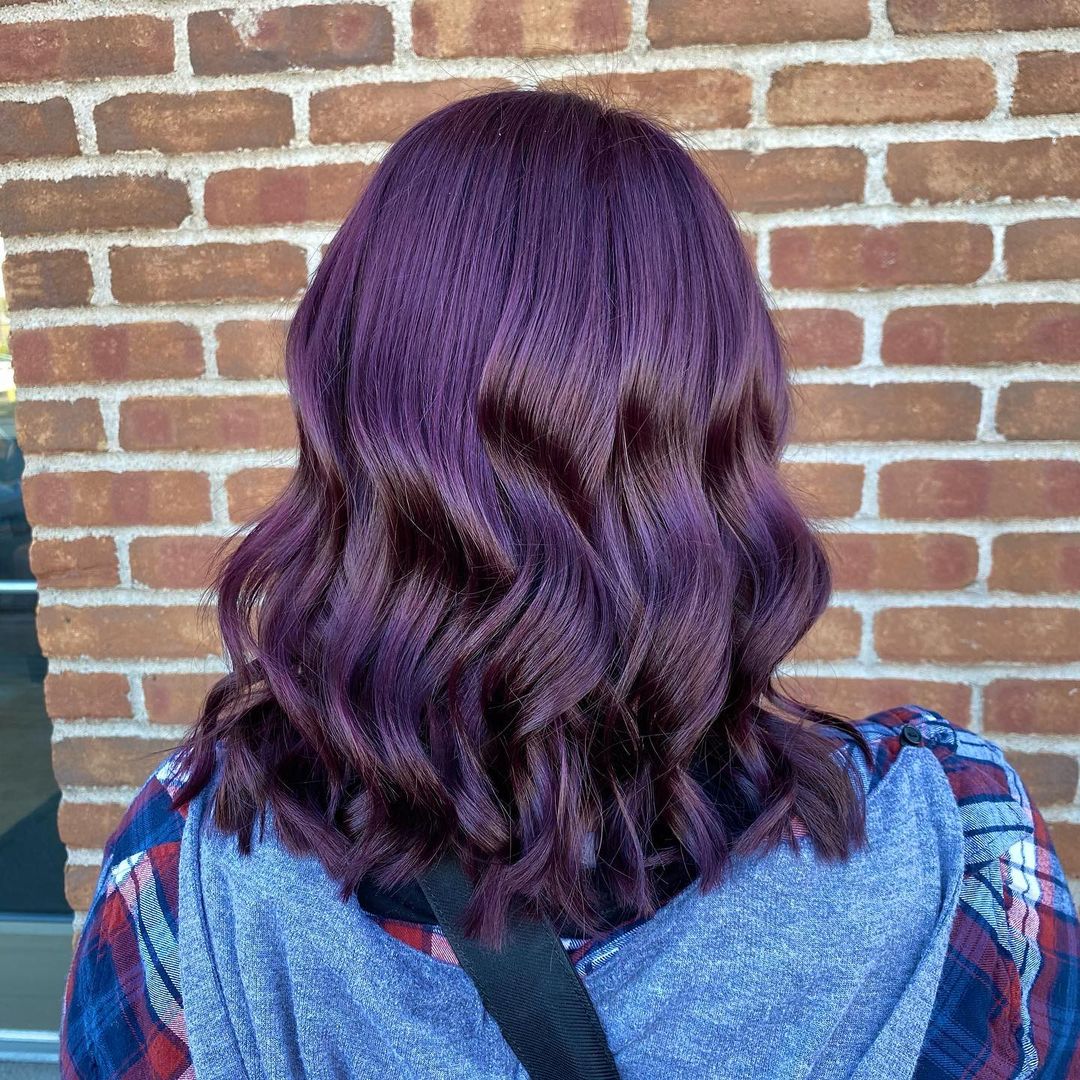 If your hair is naturally shiny, healthy, as well as dark brown, a subtle change such as this one will suit you.
4. Straight Plum Hair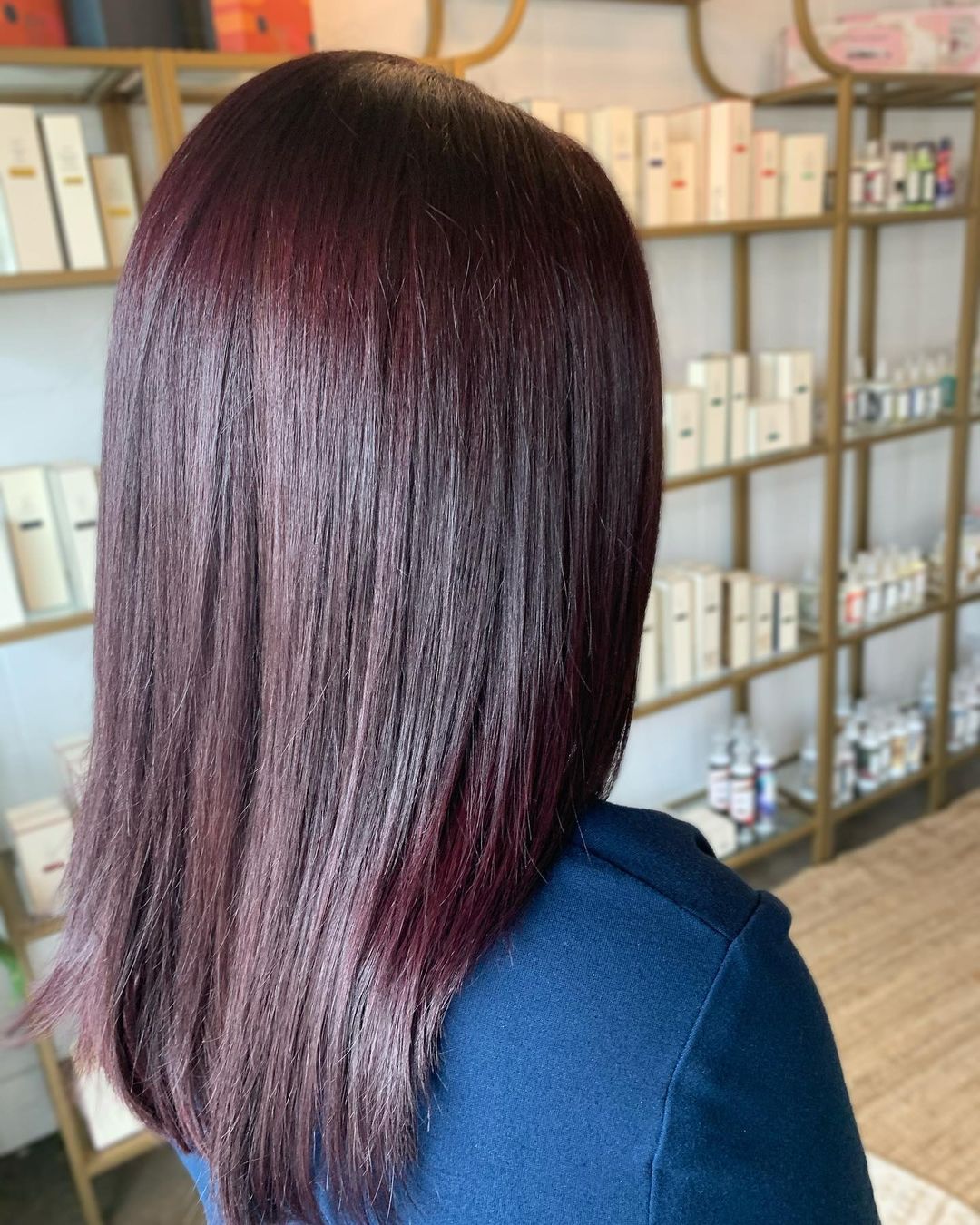 Naturally straight hair will enjoy this color change. Embrace subtle low-lights and show off this plum twist.
5. Violet & Plum Hair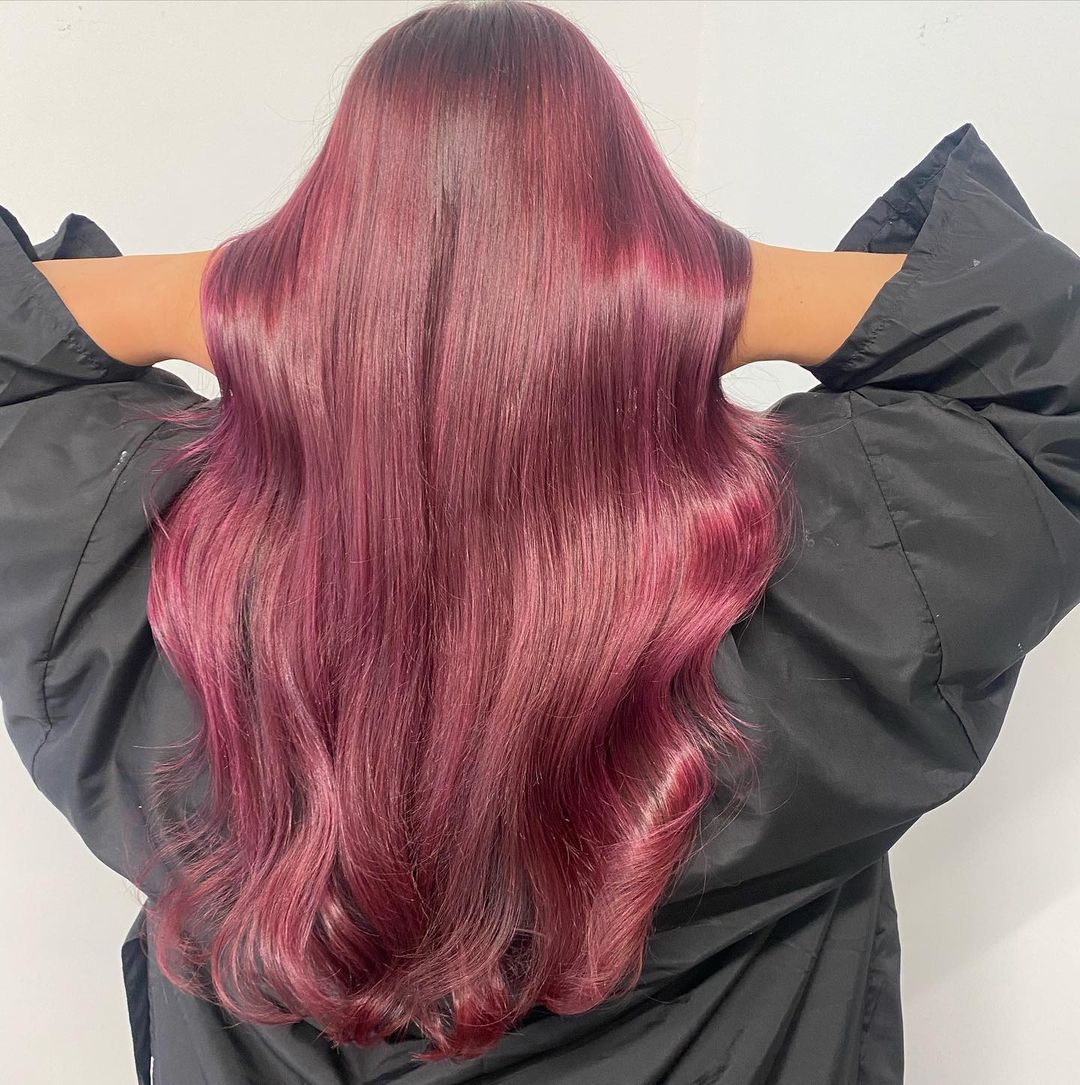 You can combine some subtle pink & plum shade into your hair. Wear it wavy and make sure to maintain it regularly.
6. Gorgeous Wavy Plum Hairdo

If you're a fan of subtle colors just know that you can rock this hairstyle on a daily.
7. Purple & Plum Hair Color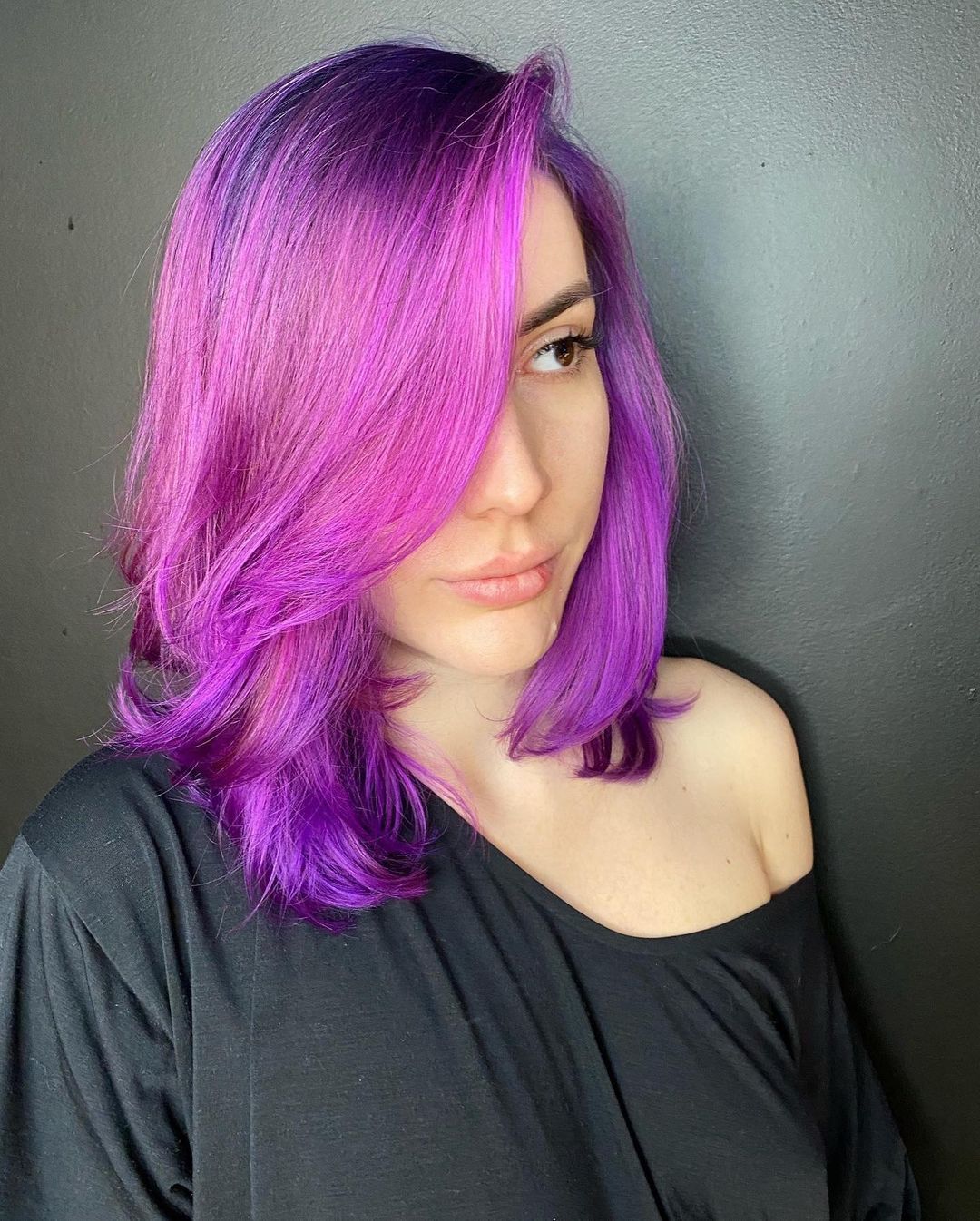 Ultraviolet color with plum highlights is the perfect hair for younger women, as well as teens.
8. Short Lob Plum Hair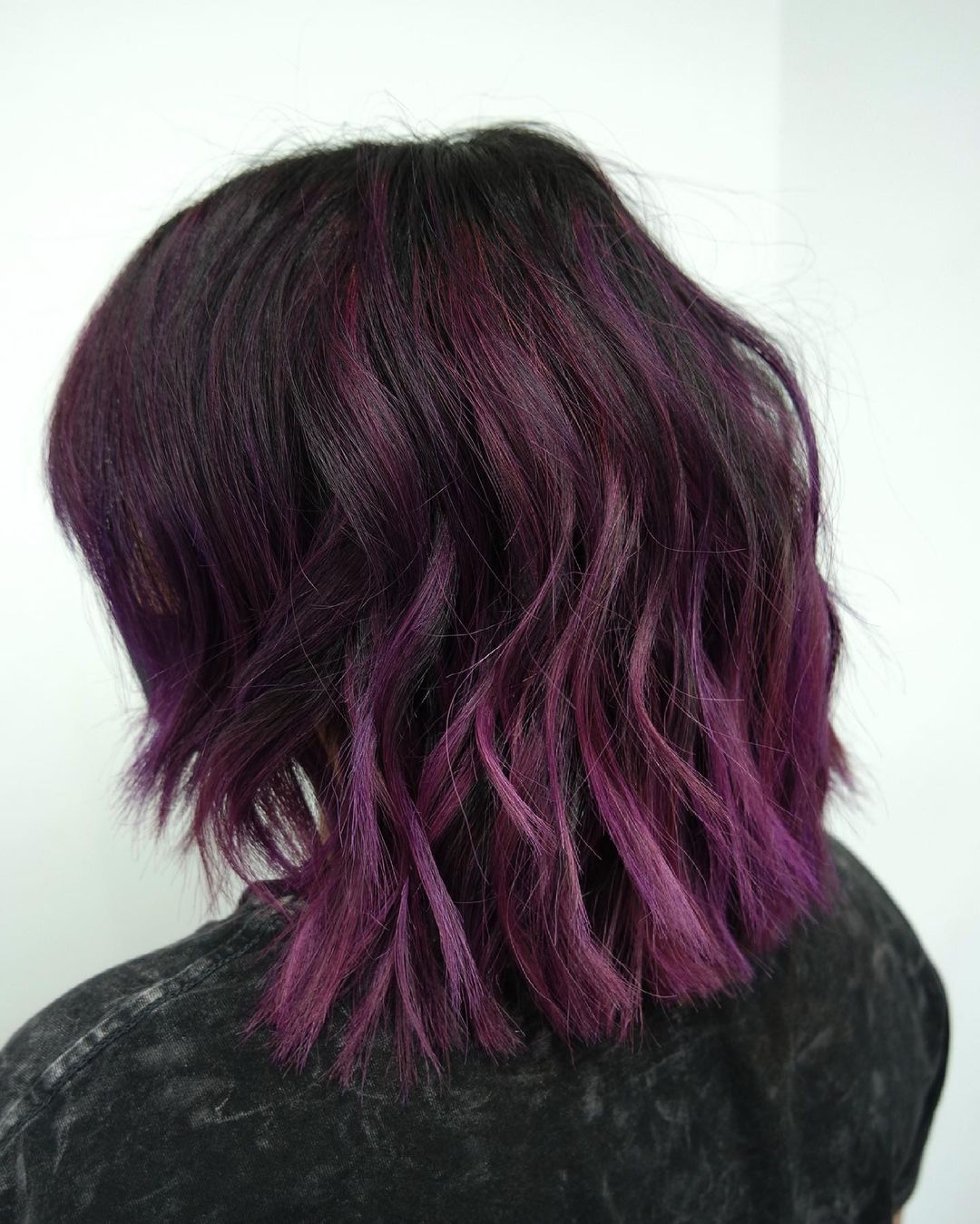 If you are a low-maintenance girl and you enjoy a pop of color this hair design and switch will suit you.
9. Dark Purple Plum Hair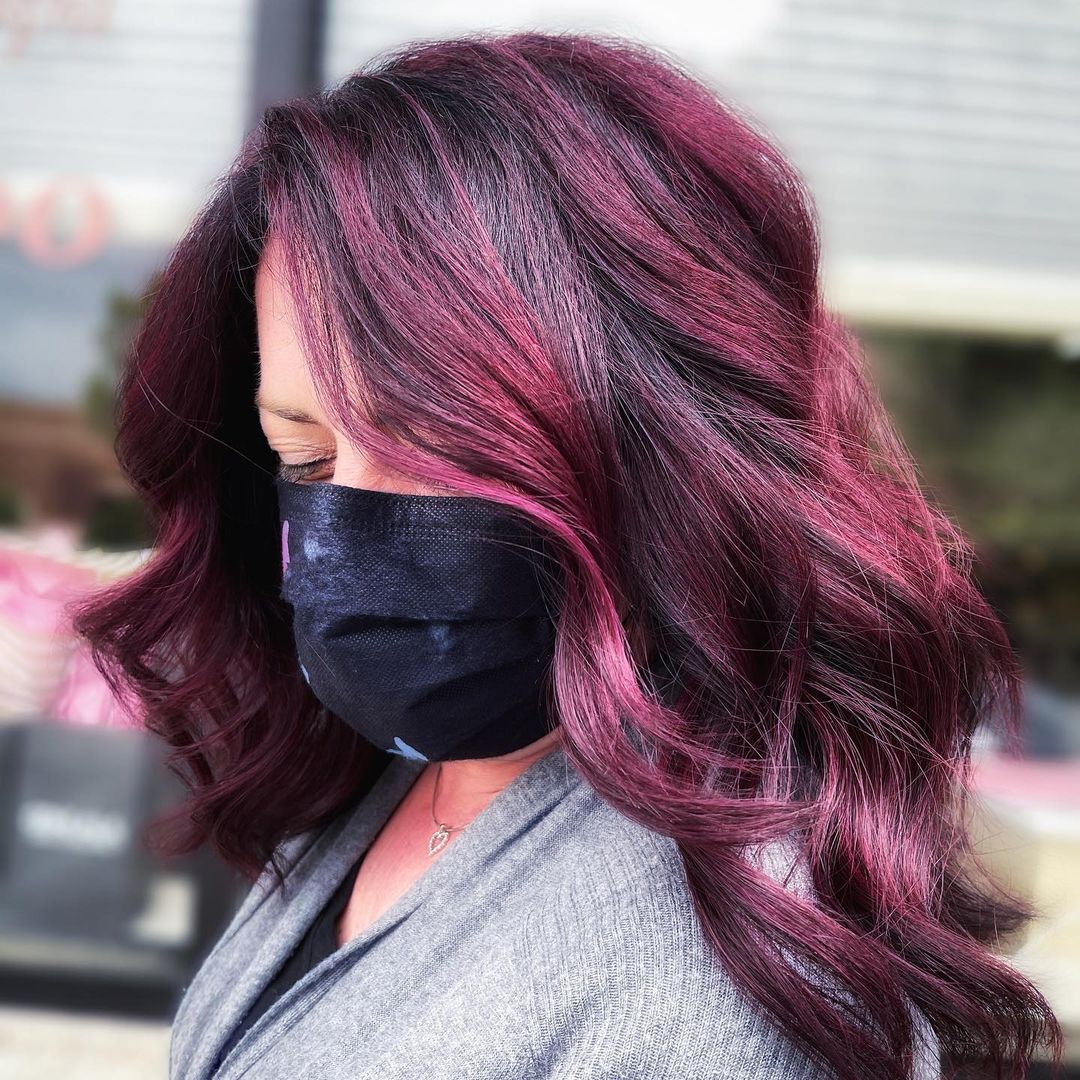 Mature women can also rock this hairstyle. It is the perfect office-friendly idea.
10. Super Long Plum Hair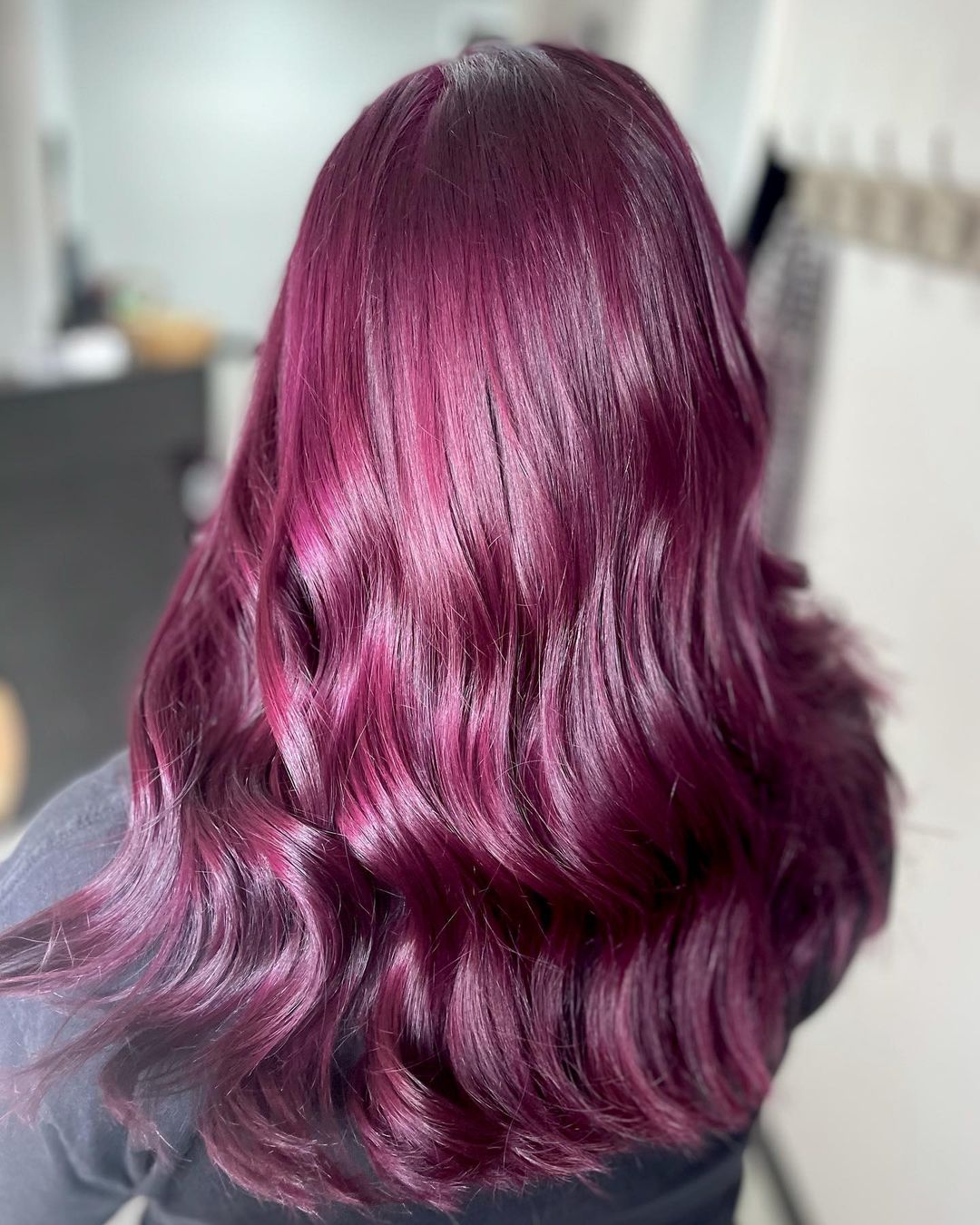 Long hair that is healthy and well-maintained will easily handle this dye switch.
11. Short Bob Plum Hair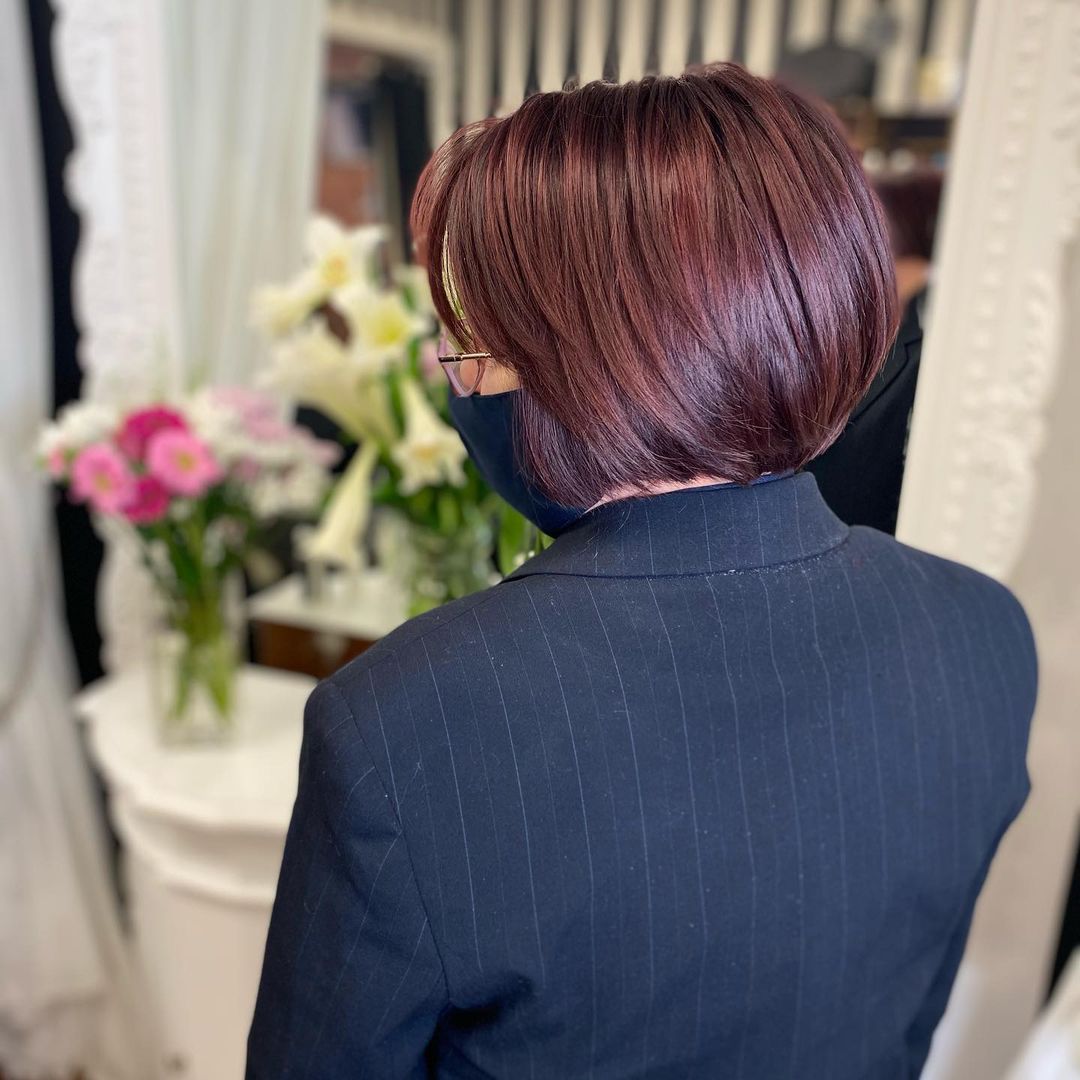 This is another work-appropriate hairstyle for women who need something for their work hours.
12. Brown Natural Hair Color With Frontal Plum Highlights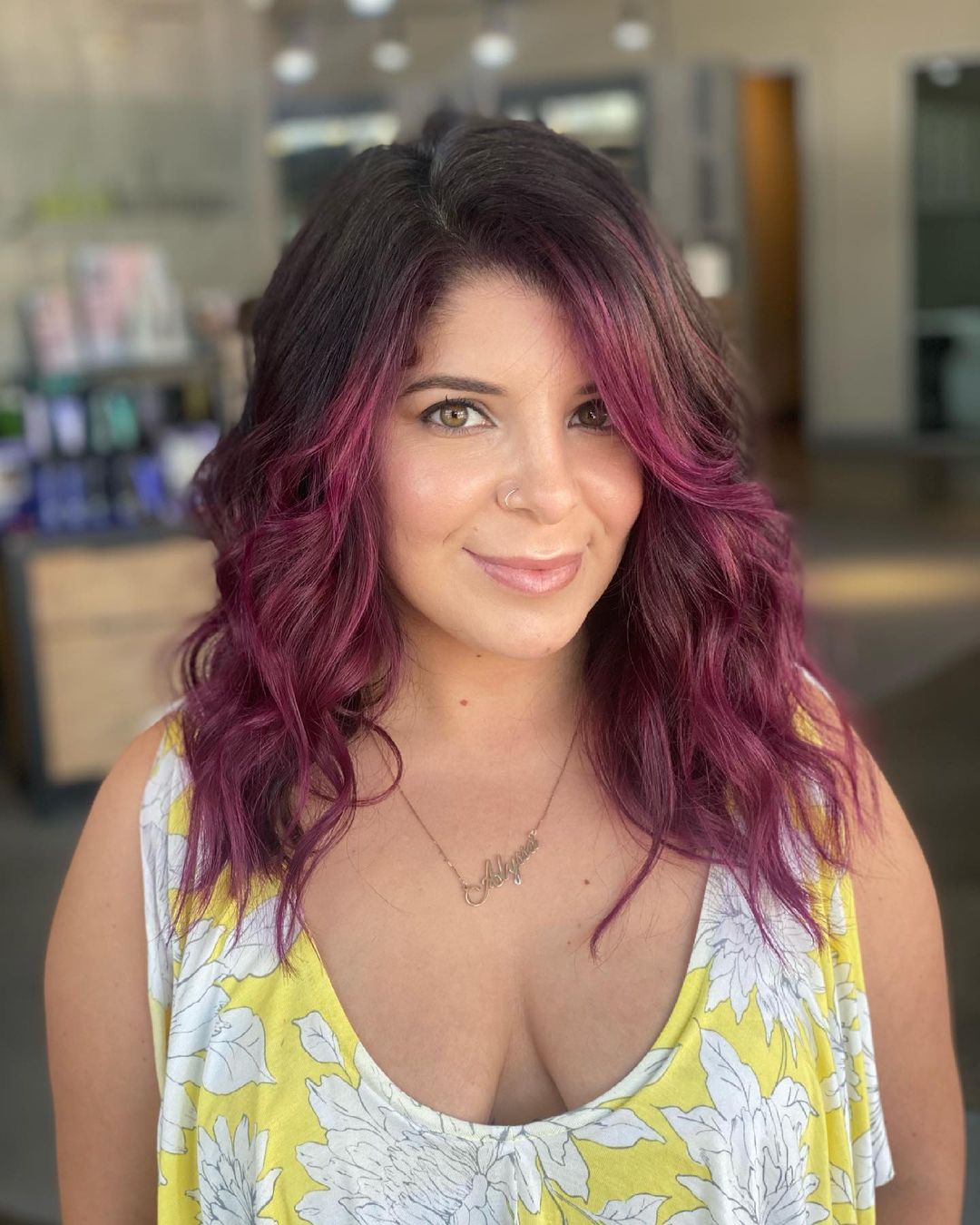 Place some dramatic plum highlights at the front to frame your face.
13. Plum Hair Braids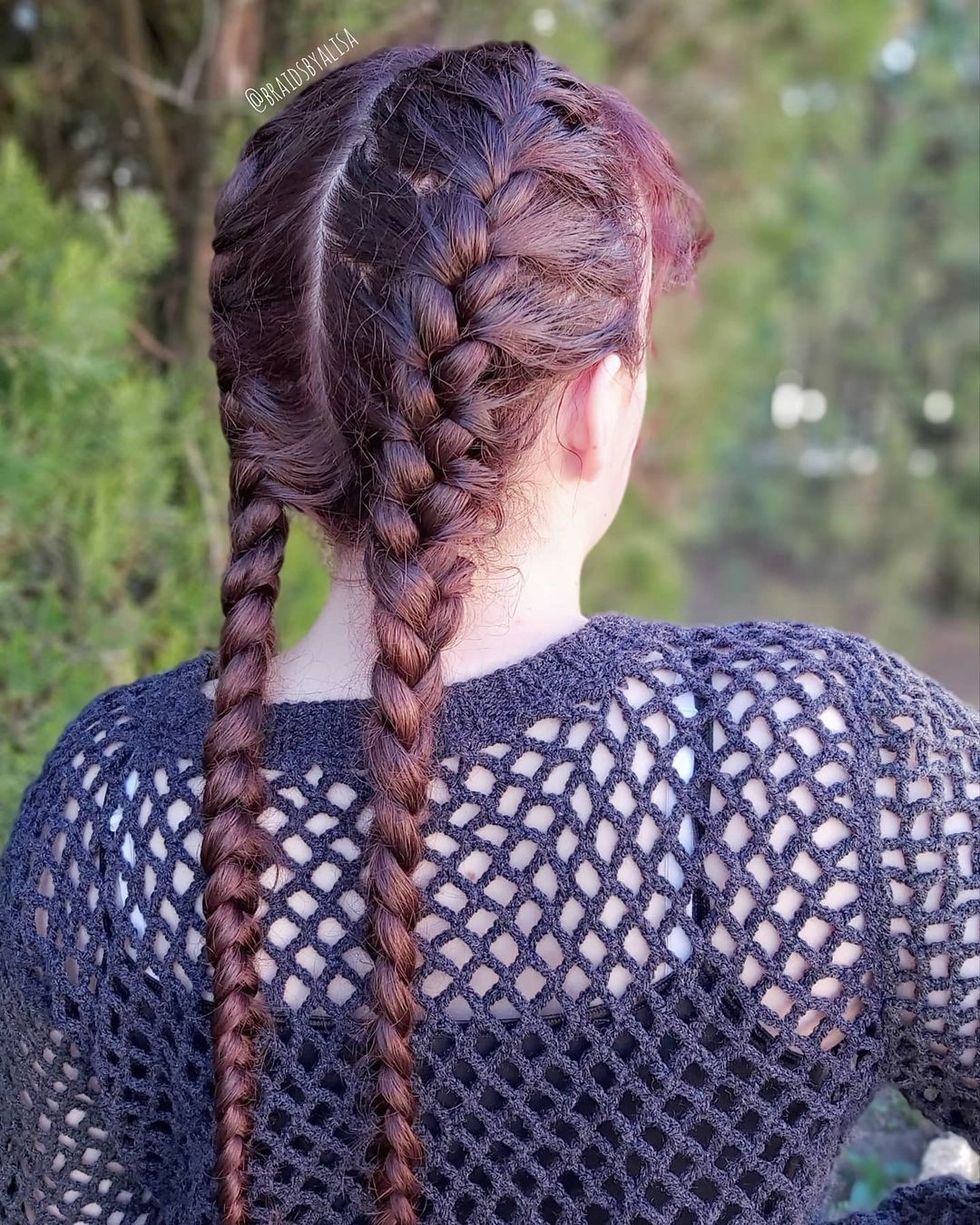 You can wear your hair in braids and embrace this hairstyle & color when at school or college.
14. Auburn & Plum Hair Design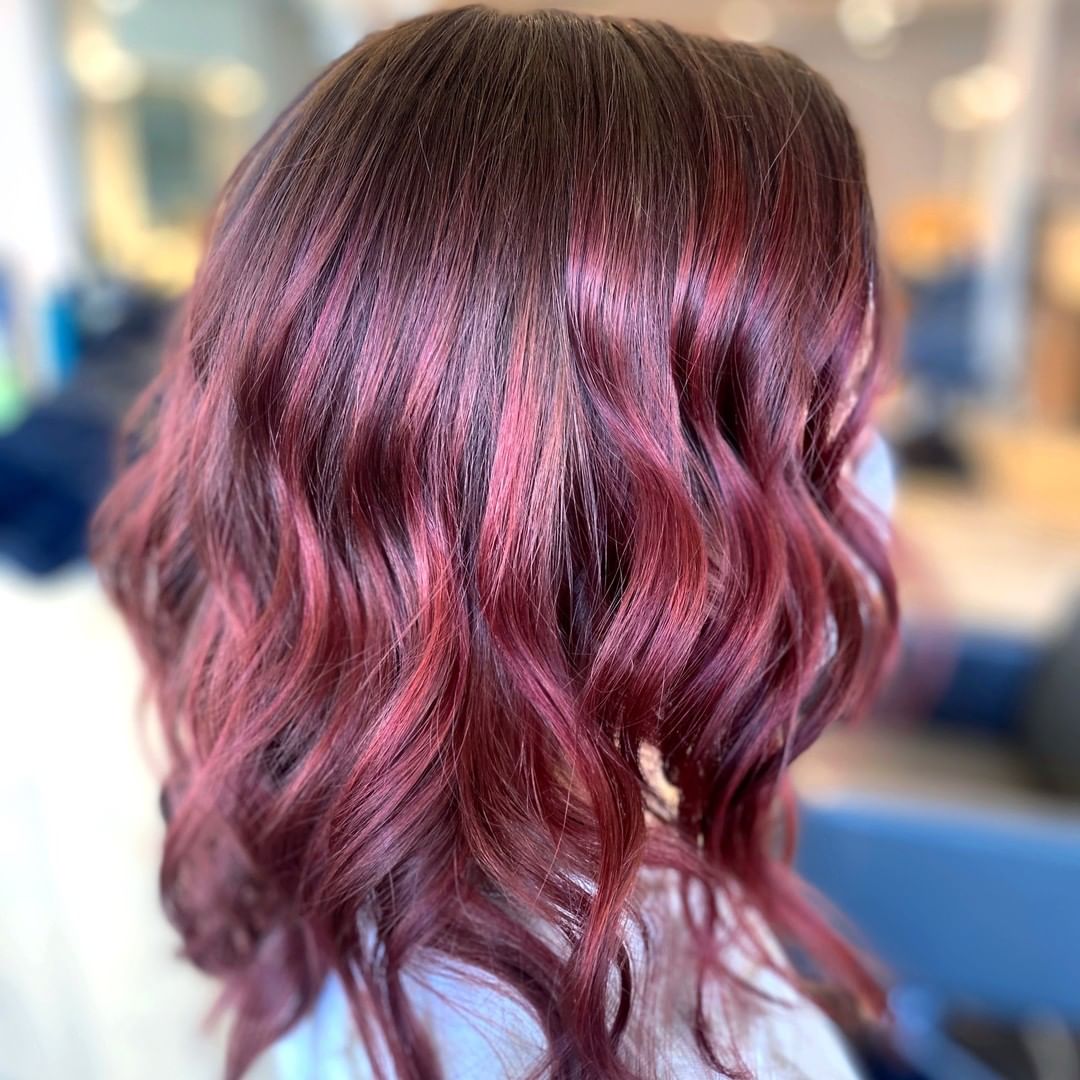 Dark red or auburn color with subtle plum highlights is a must-have for the Autumn season.
15. Silky Smooth Plum Hair Design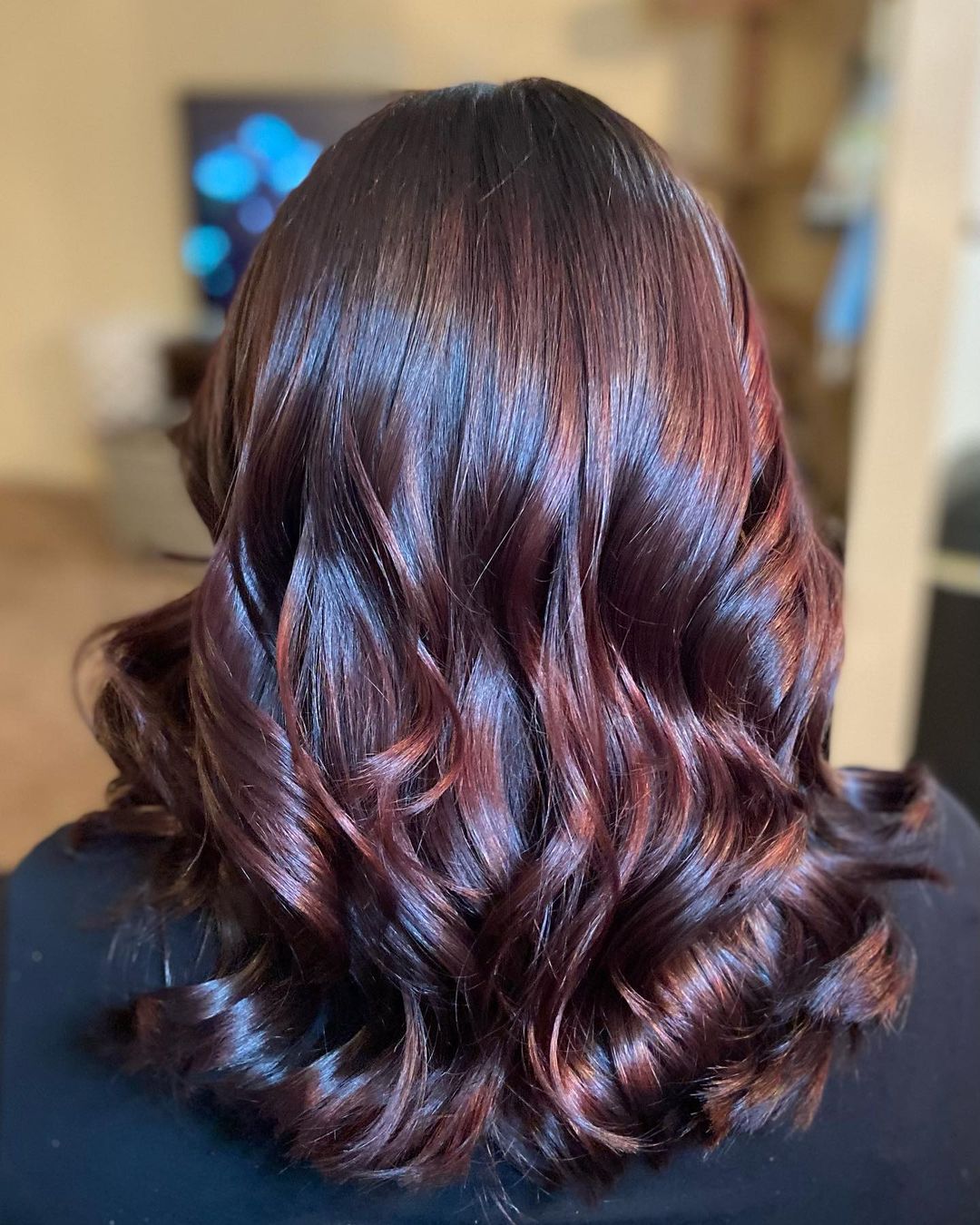 Let your hair look sleek and shiny with plum color over your natural dark brown color.
16. Straight Short Bob Plum Cut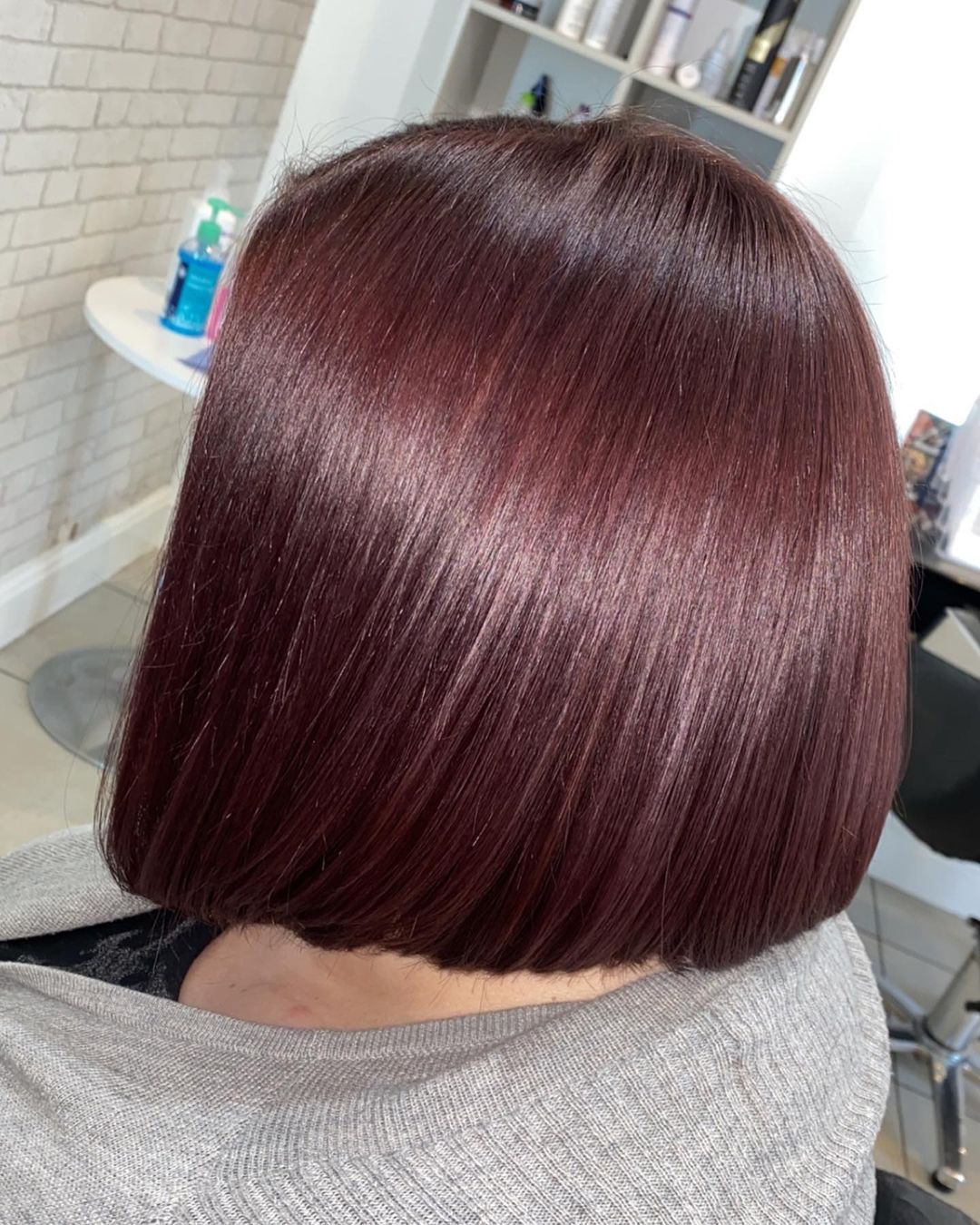 Get a new chop and cover it in plum hue.
17. Long Smooth Plum Wavy Hair Design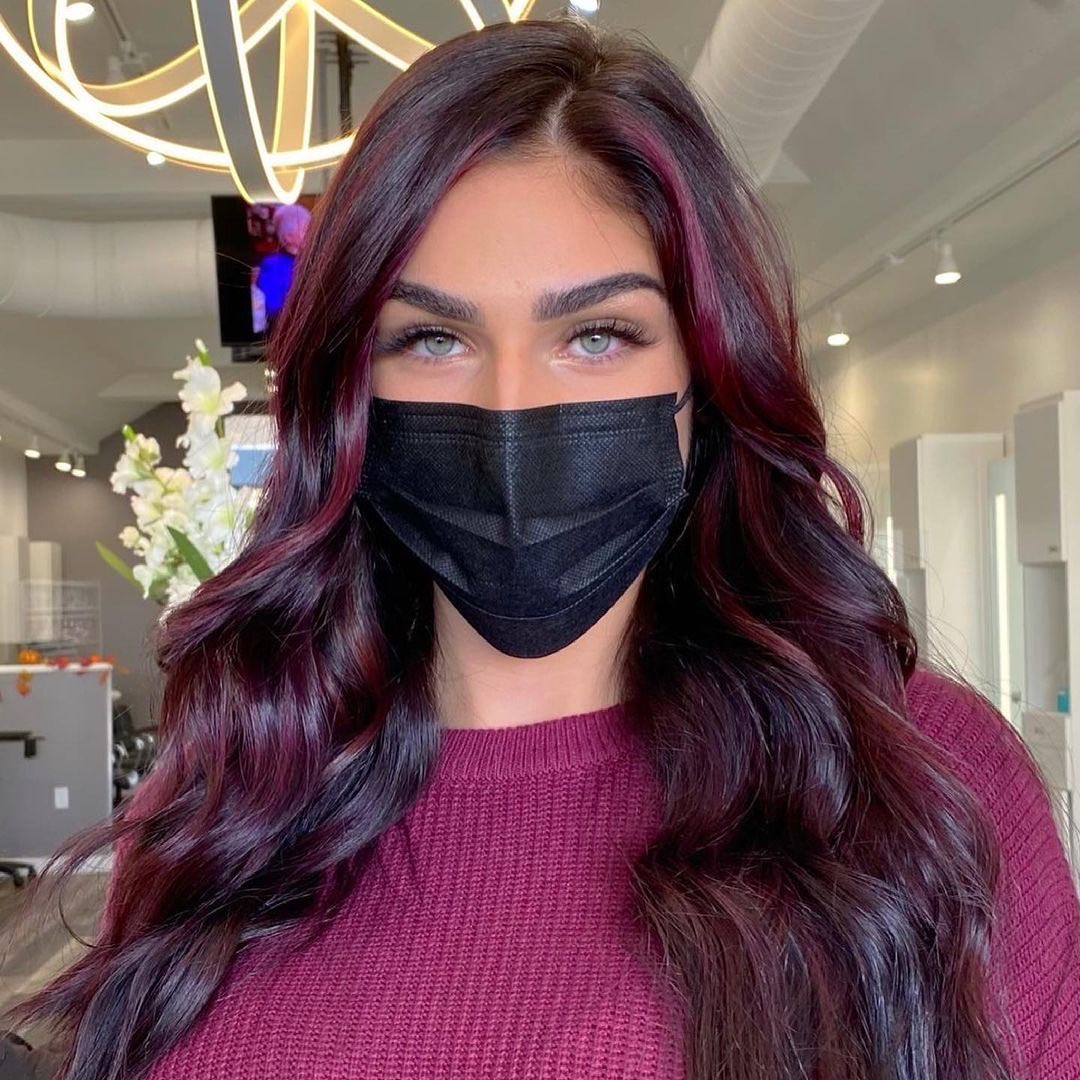 Plum hair color will make blue eyes pop!
18. Vibrant Pink Hair With Plum Highlights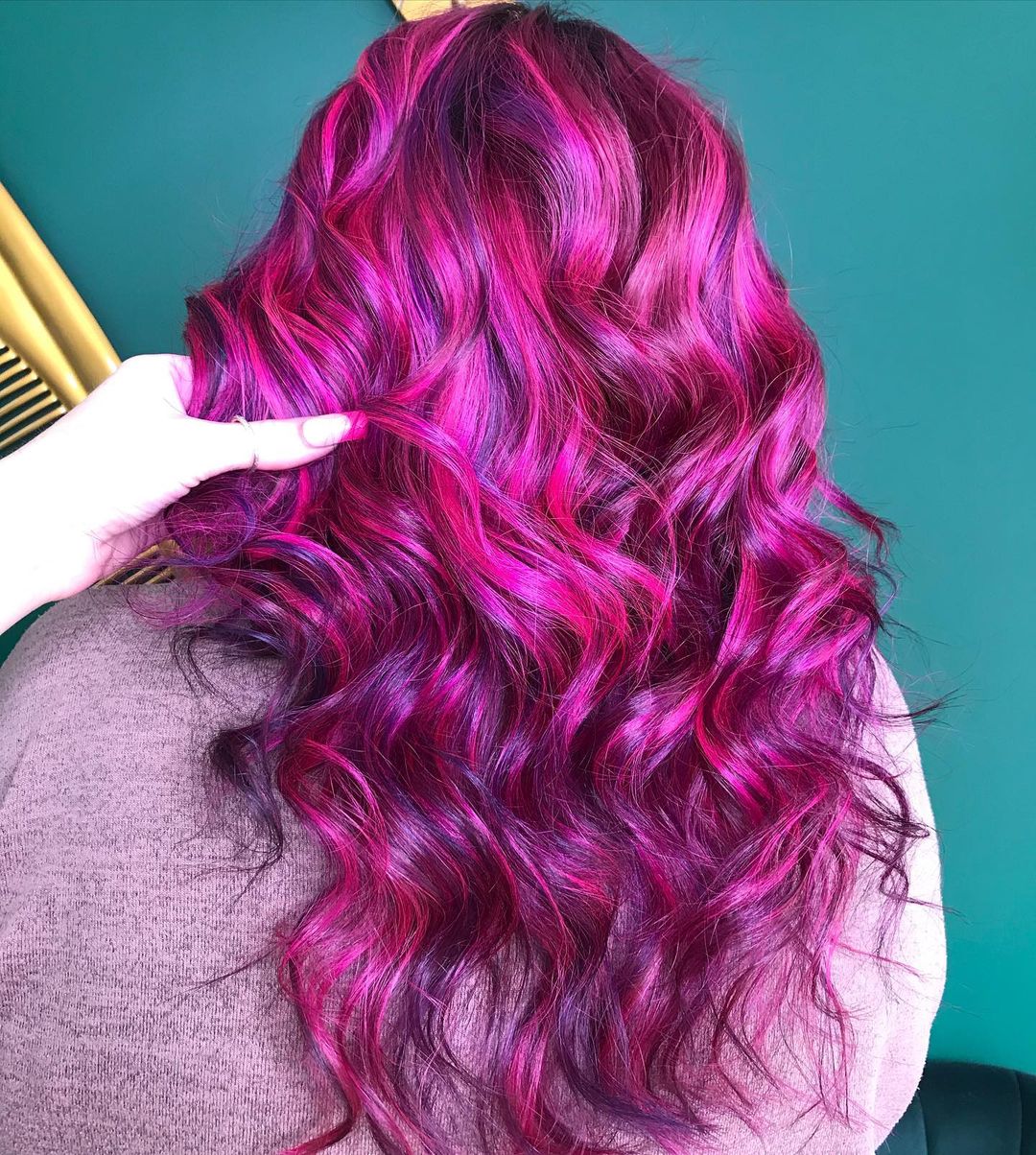 You can rock vibrant pink hair and decorate it with light plum highlights.
19. Short A-Line Plum Hair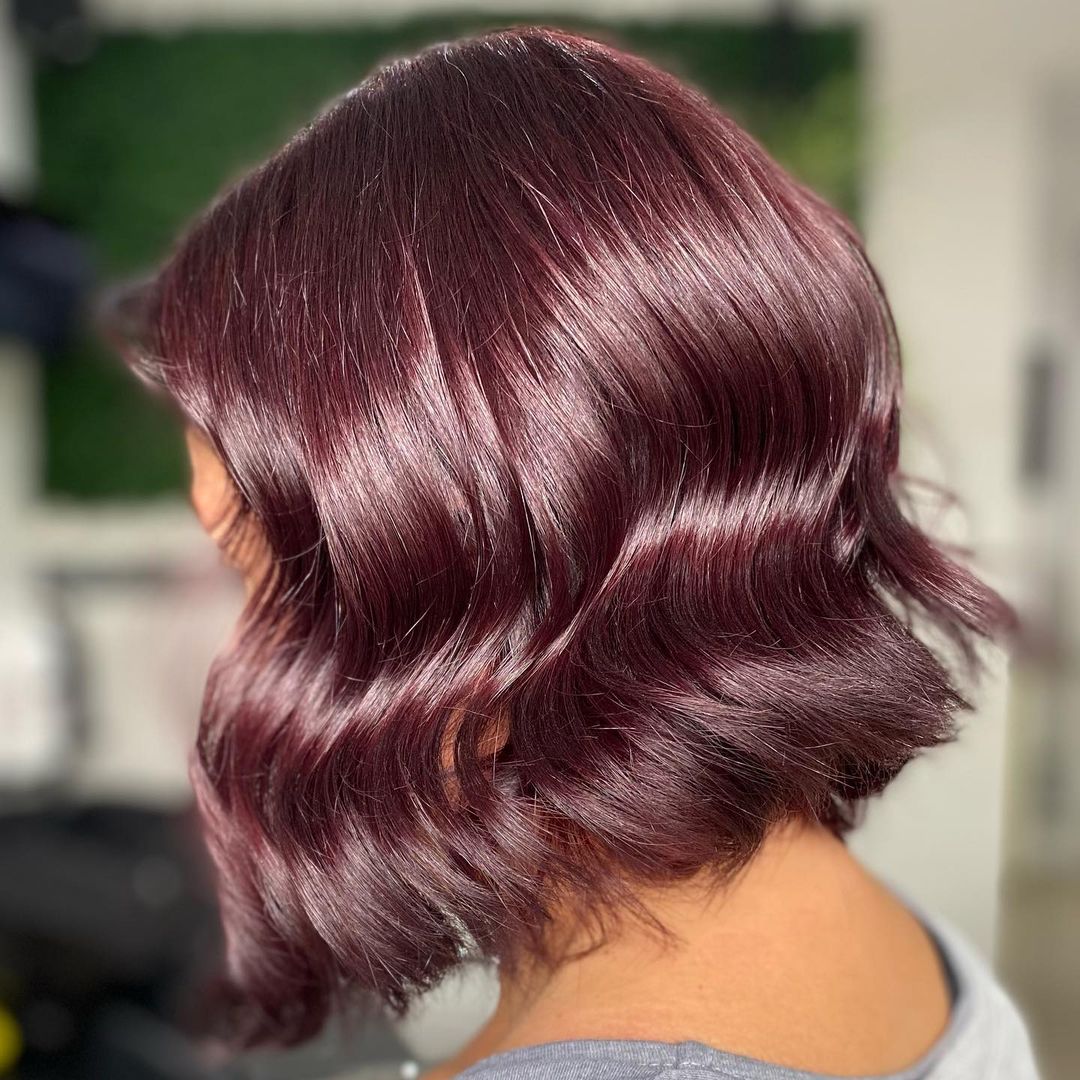 Shorter bob hair will look divine with this color + it is super low-maintenance.
20. Pixie Cut Plum Hair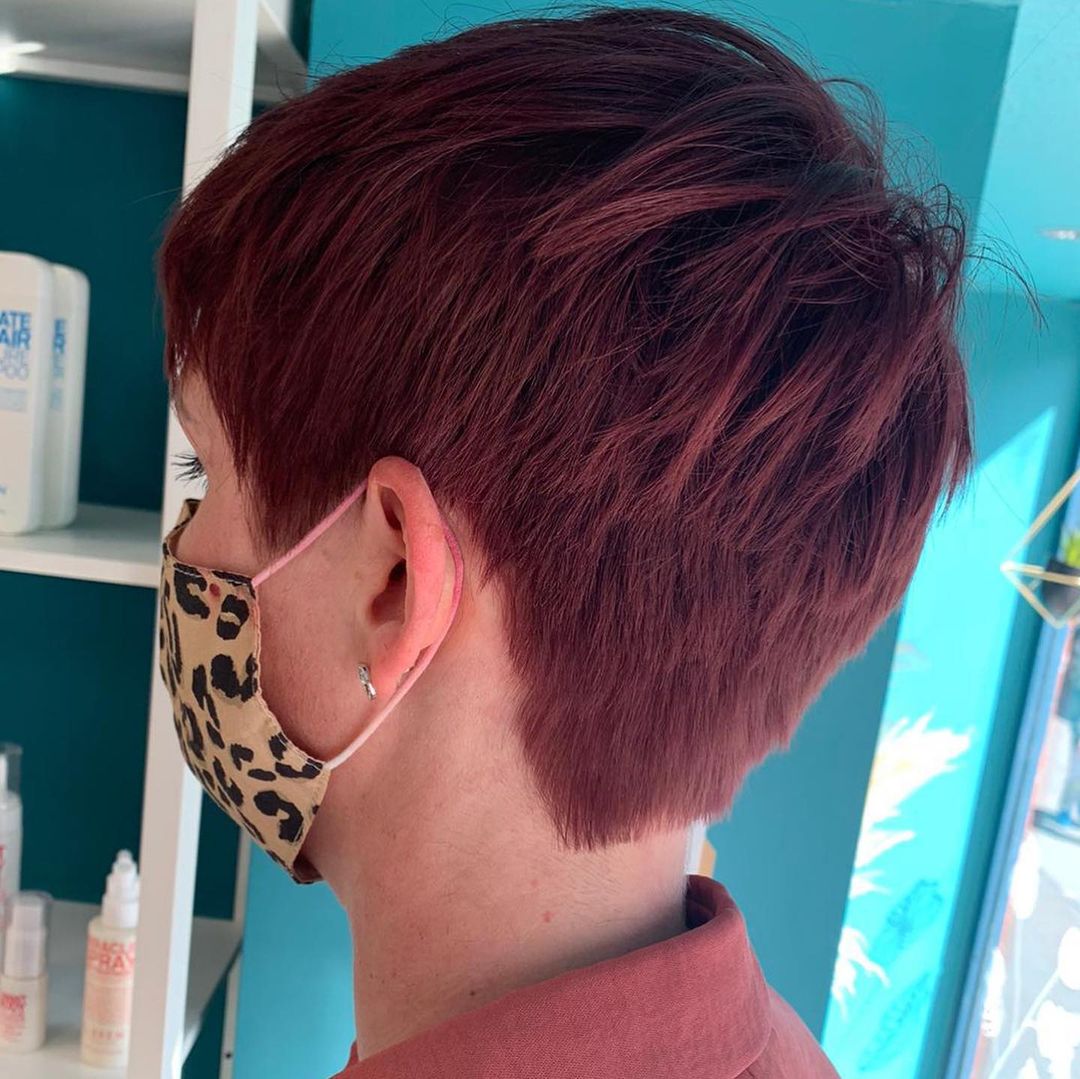 The pixie cut is quite easy to maintain and it looks flawless on mature women.
21. Long Hair Brunette With Plum Highlights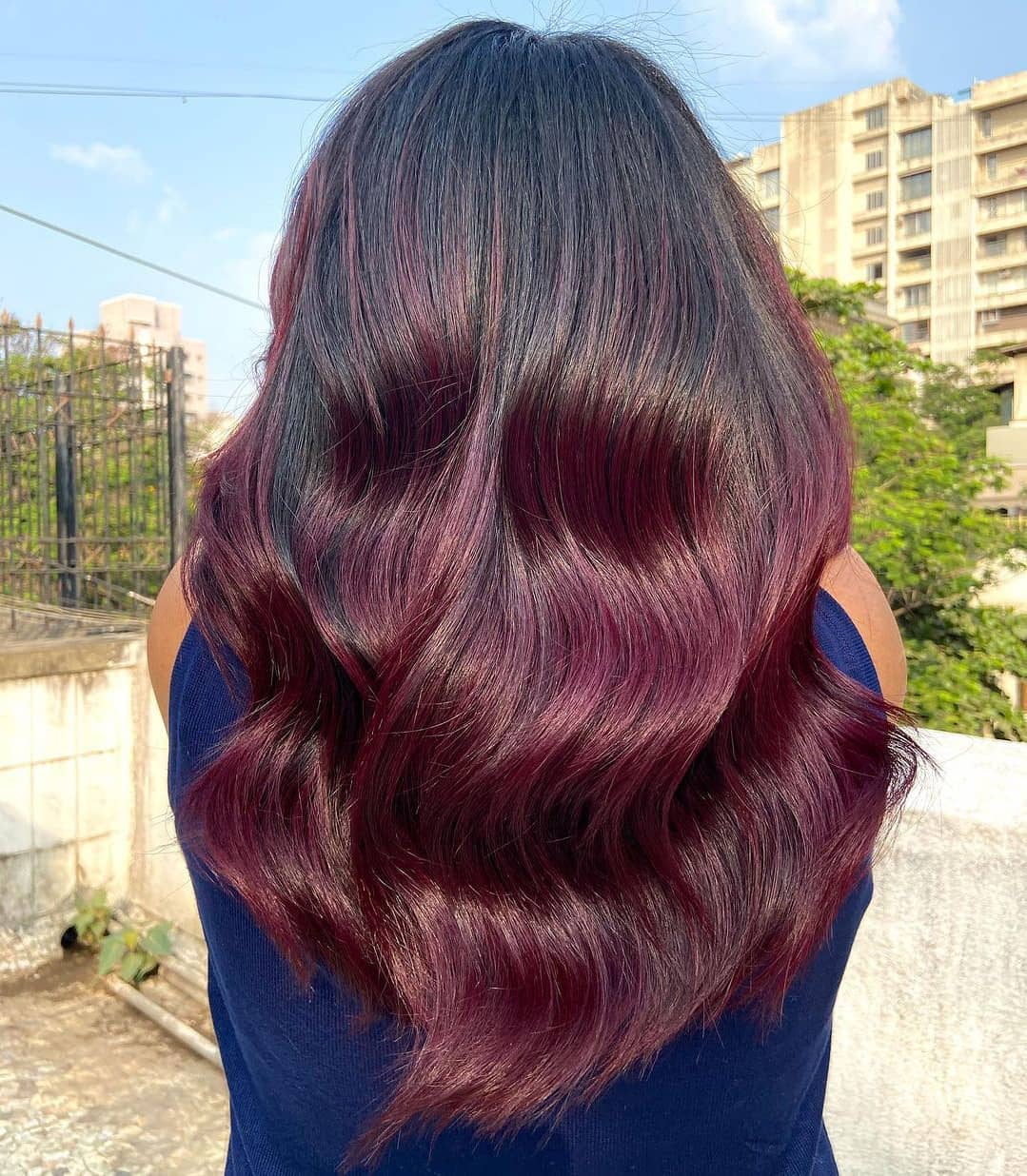 Go for ombre plum highlights for a quick & practical switch to your hairdo.
22. Wavy Bob With Plum Highlights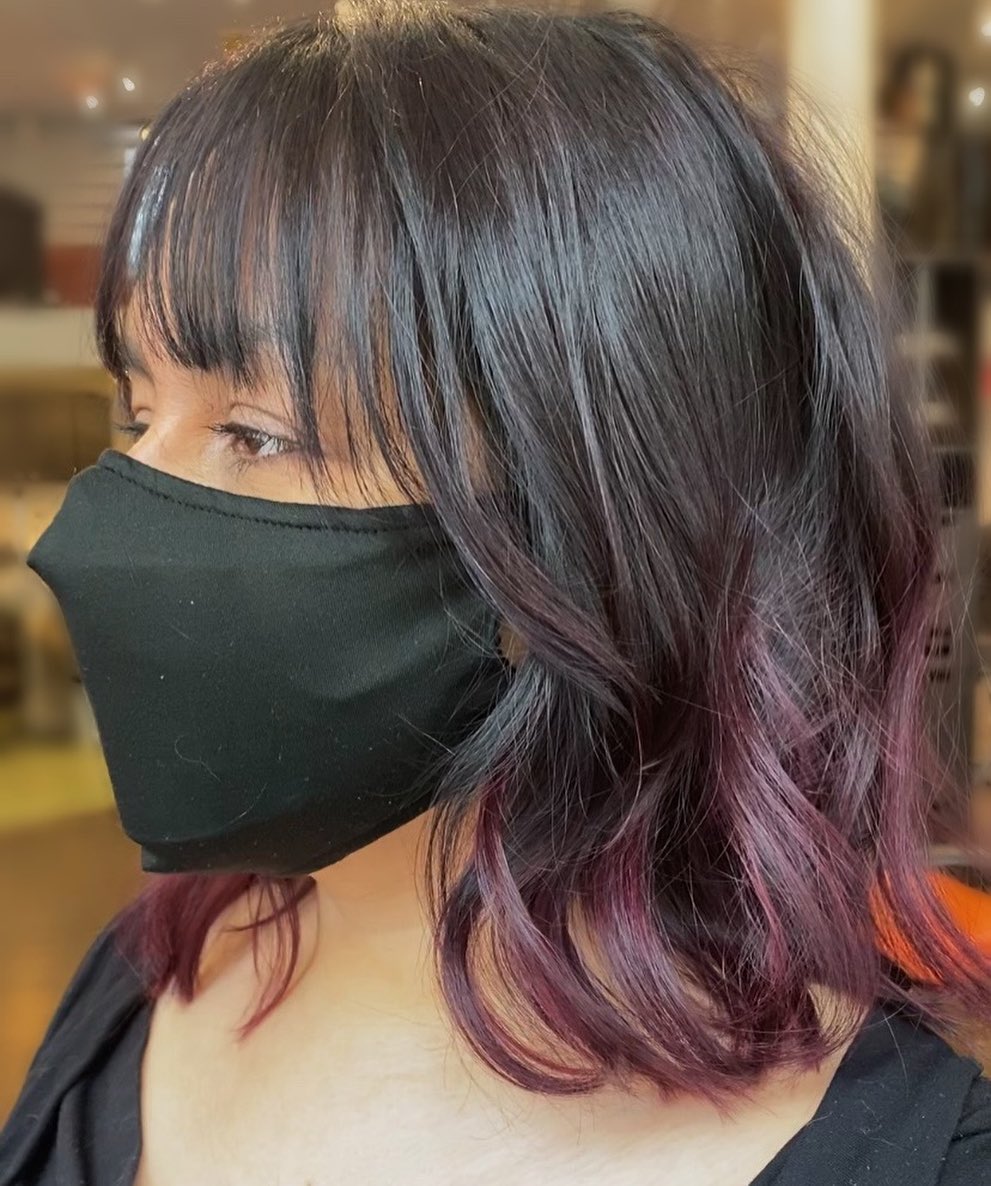 This short & wavy bob will look amazing once you add some bangs.
23. Plum Hair With Bangs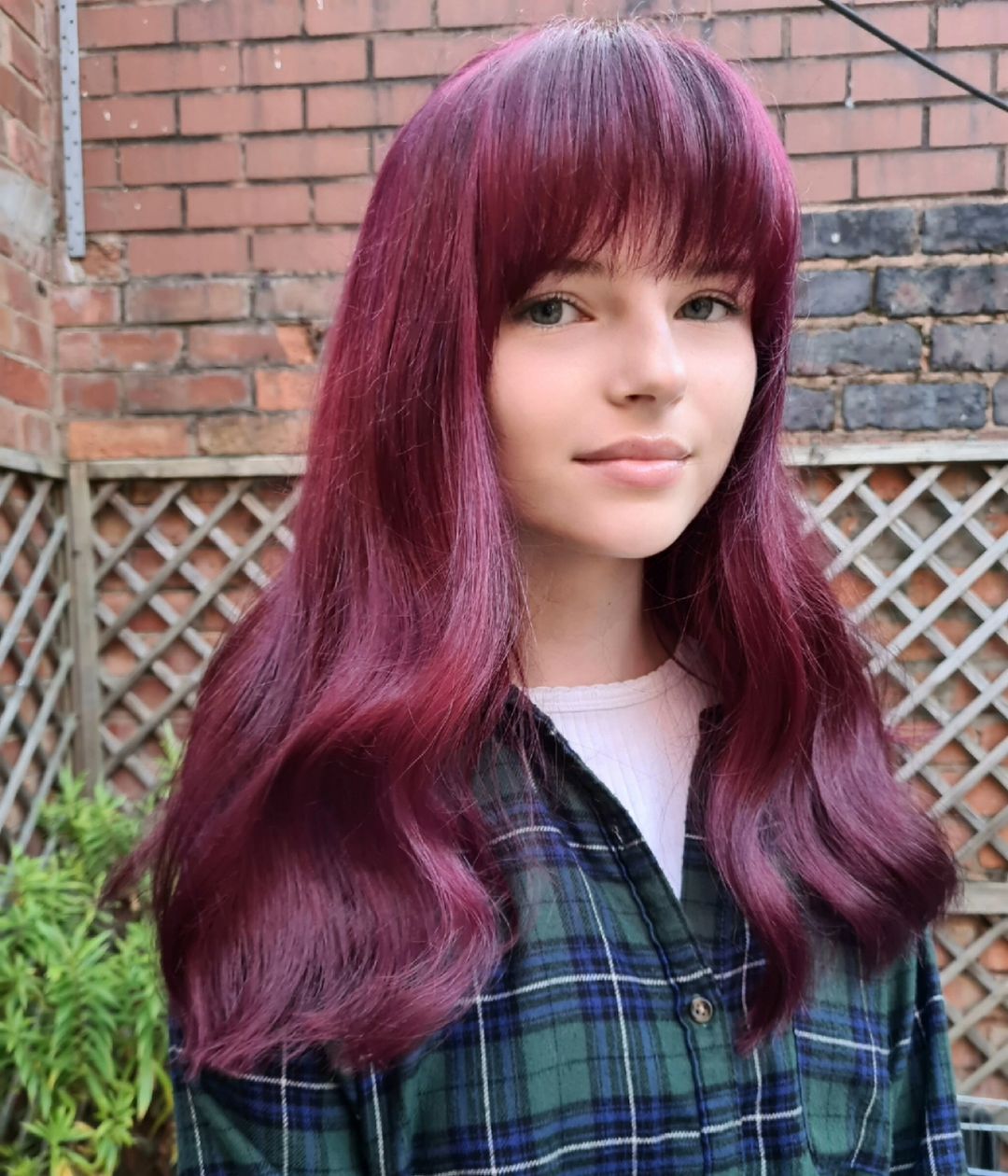 Fiery plum color such as this one will look great on pale & pinky skin tones.
24. Smooth & Shiny Plum Hair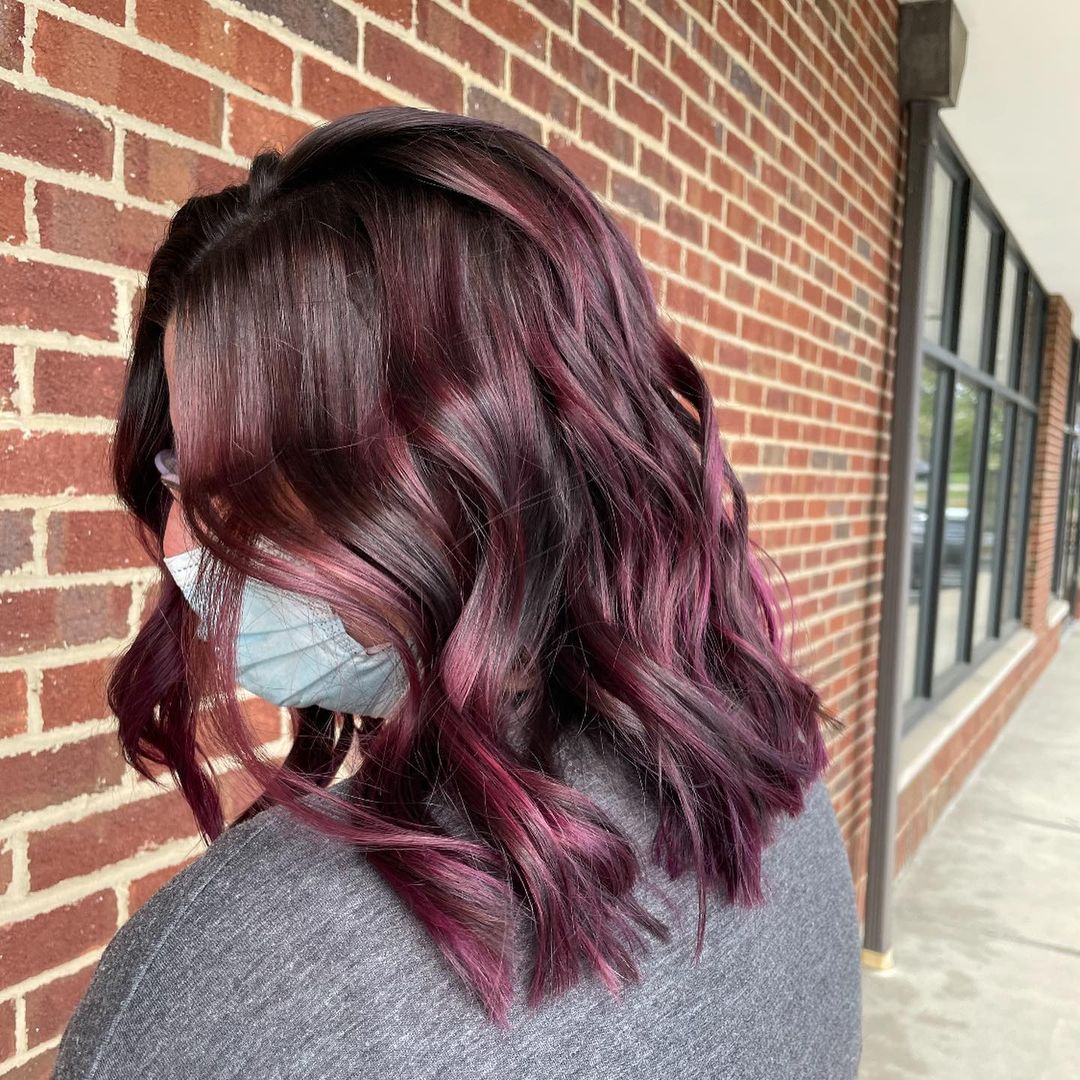 You will love this hairstyle for formal gatherings + it is super easy to maintain.
25. Black & Plum Split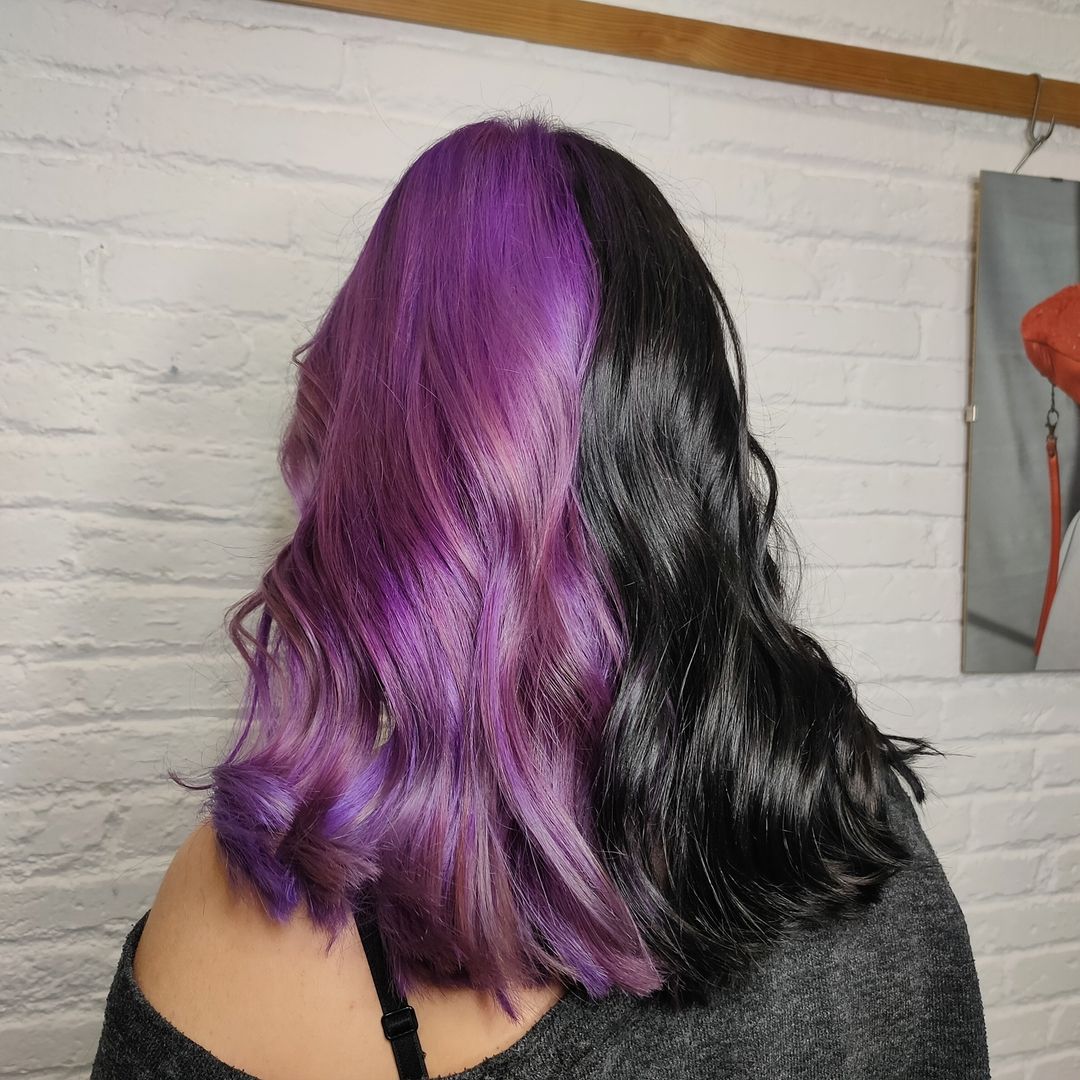 If you're a fan of dramatic colors and you also love to look unique why not combine half black half plum hair dye?
26. A-Line Bob With Lilac & Plum Color Combo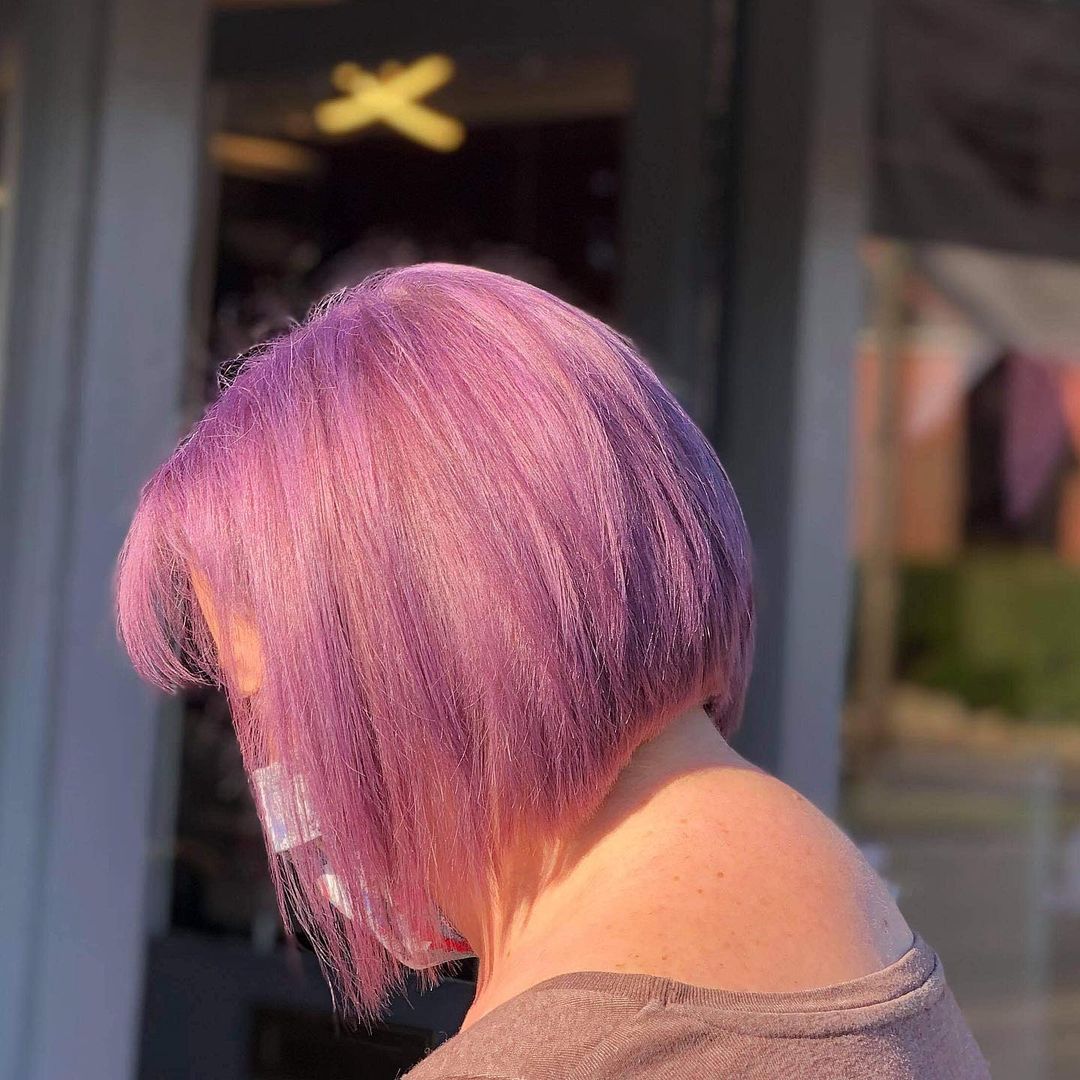 This sharp hairstyle is for women who love to look trendy and cool at all times.
27. Long Brown Hair With Plum Low-lights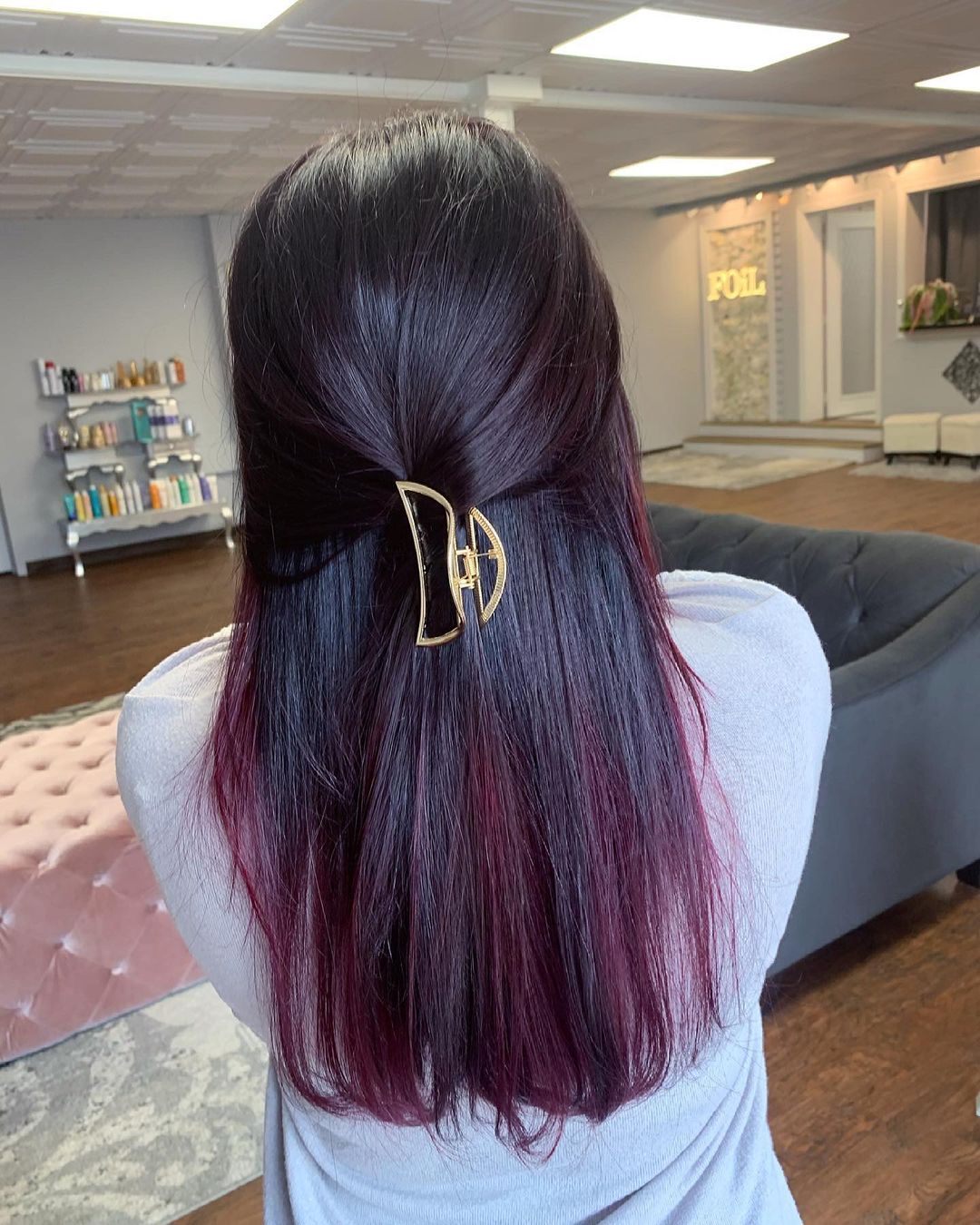 If you're in need of a quick & subtle change you will enjoy these low-lights.
28. Long Wavy Plum Hairstyle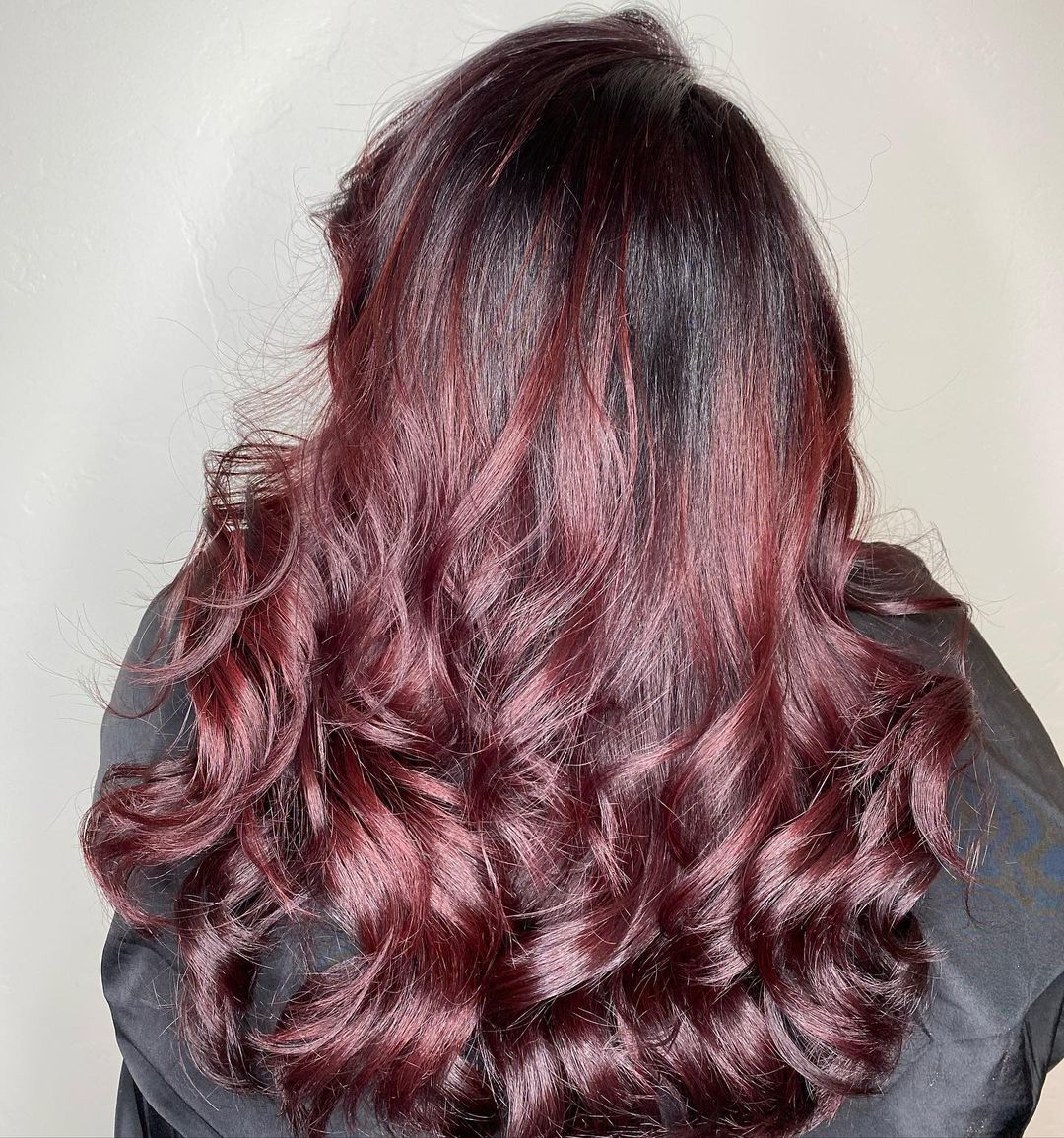 Wavy hair and dark brown/ plum highlights are for casual everyday wear.
29. Dramatic & Shiny Pink And Plum Design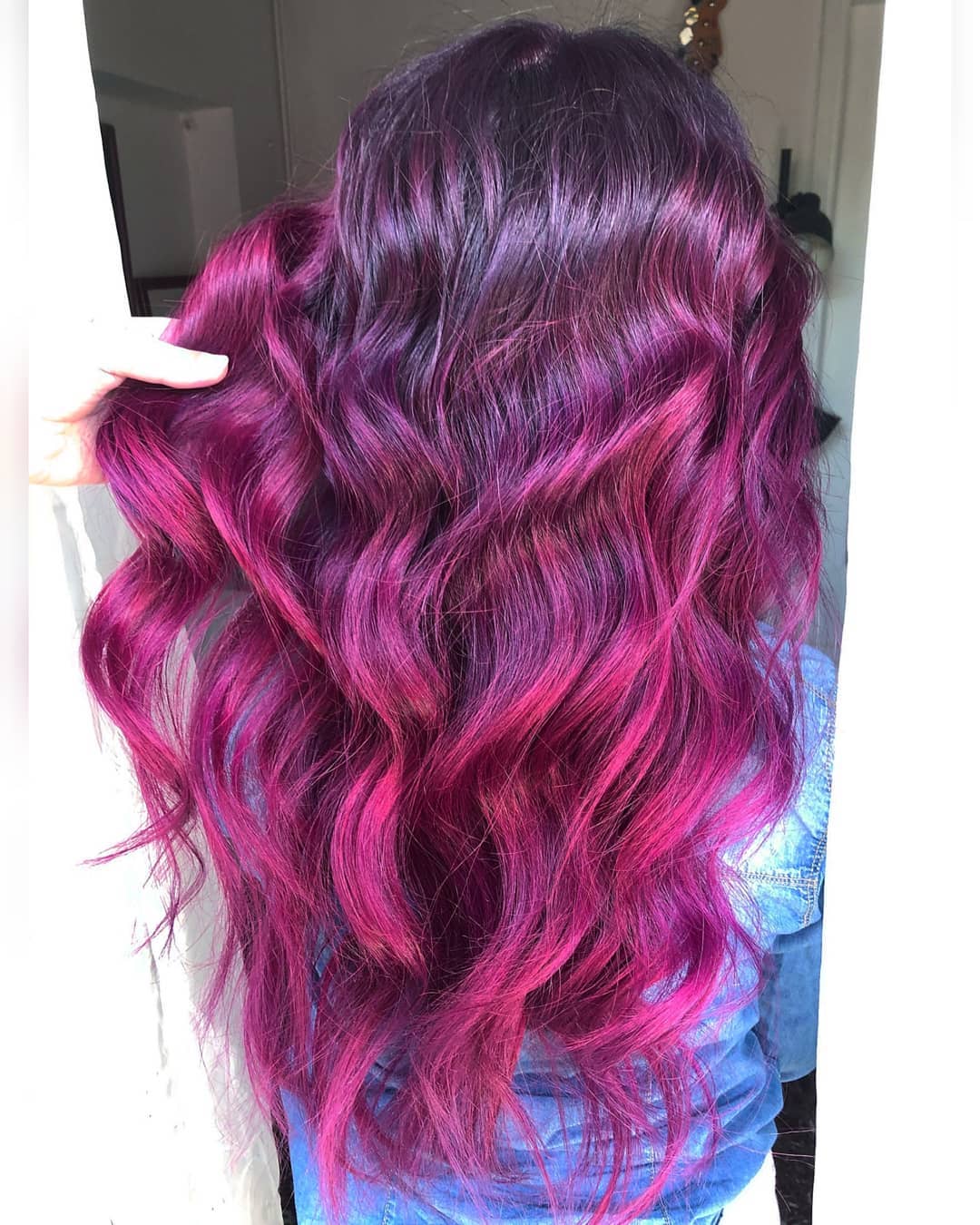 Not everyone is capable of wearing neon hairstyles, do you dare to give it a go?
30. Short Shaggy Plum Cut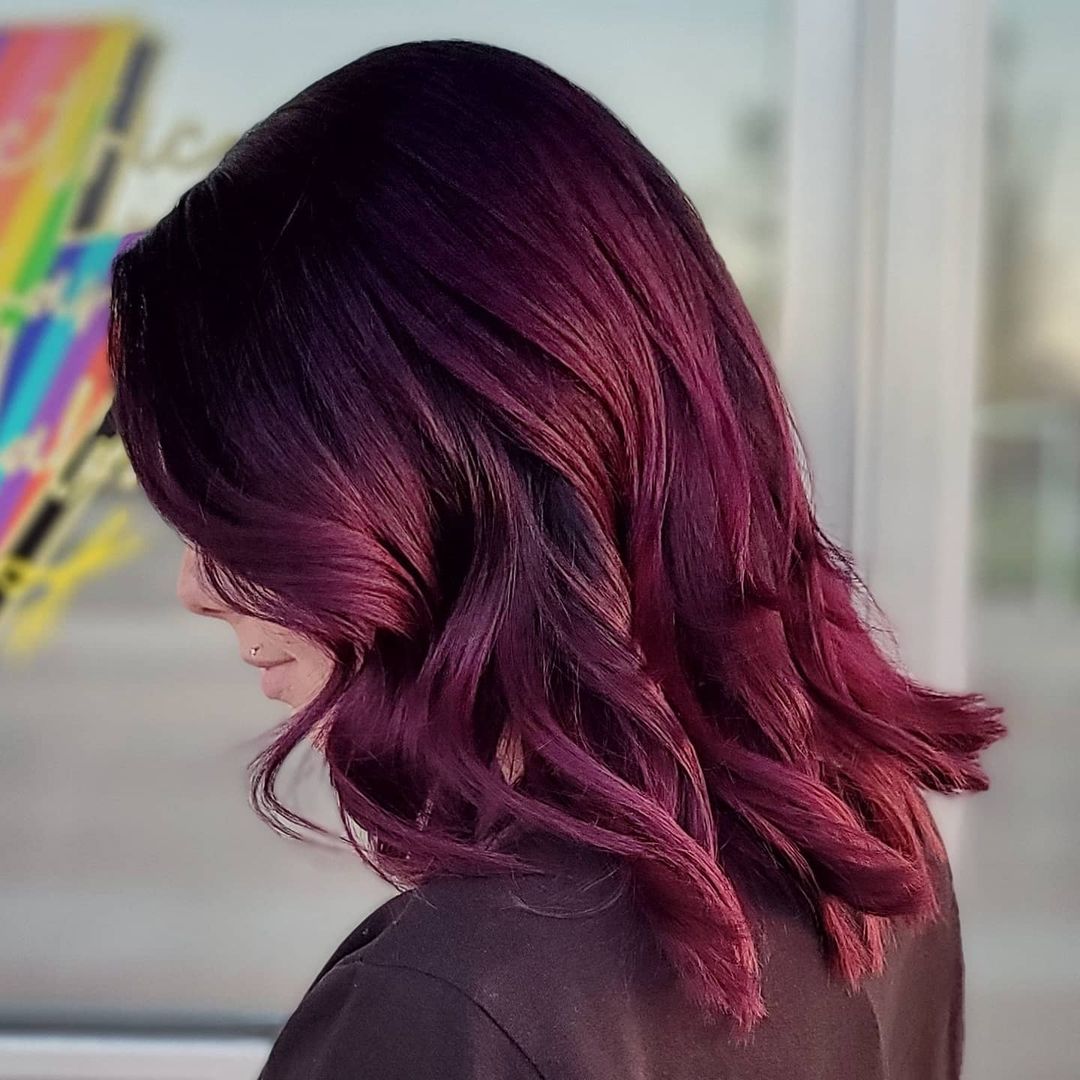 This short & wavy hairdo is perfect for the office!
31. Plum Pixie Hair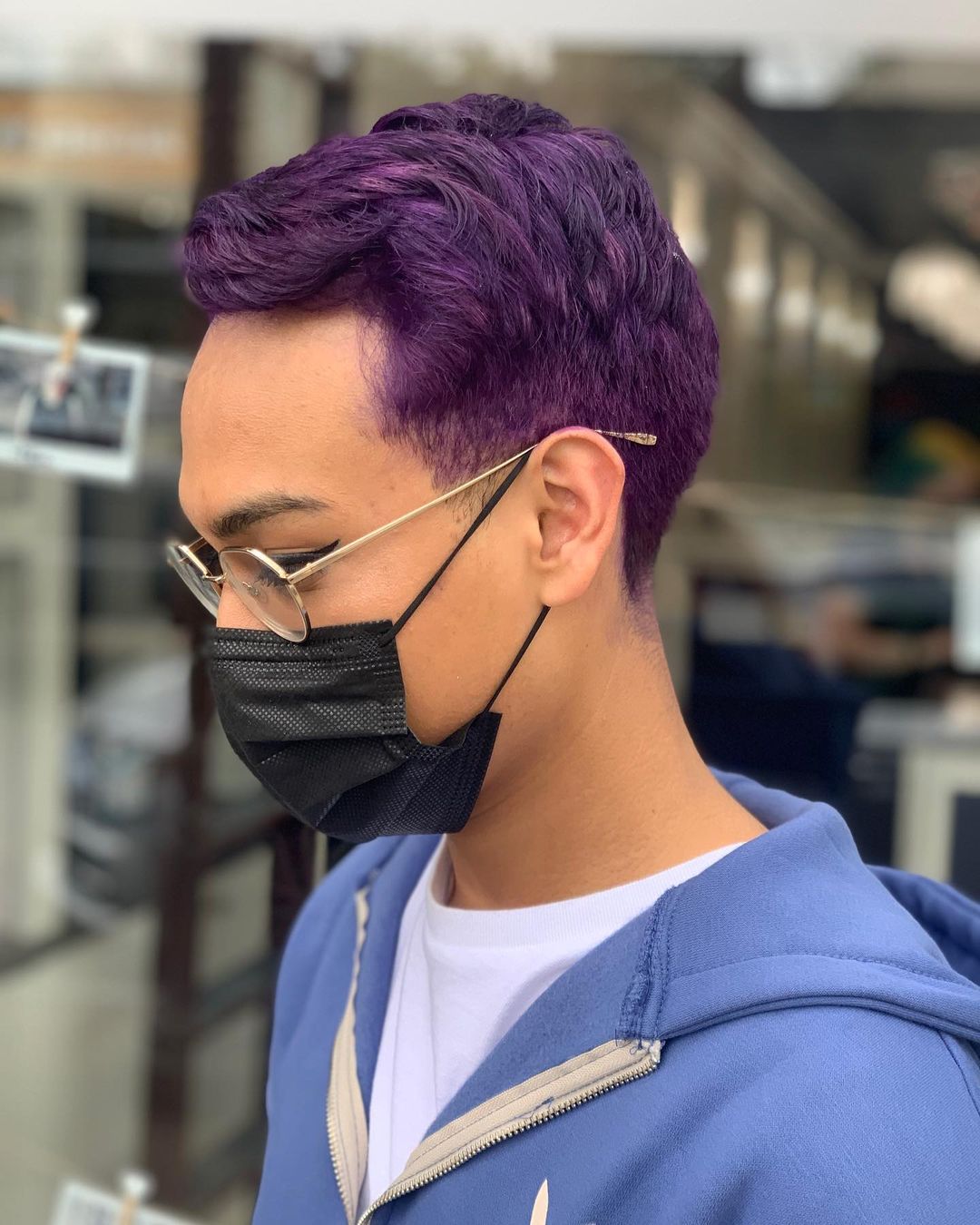 Pixie cuts are back and they are trendy yet again, why not try slaying them?
32. Bob Cut With Plum & Purple Hue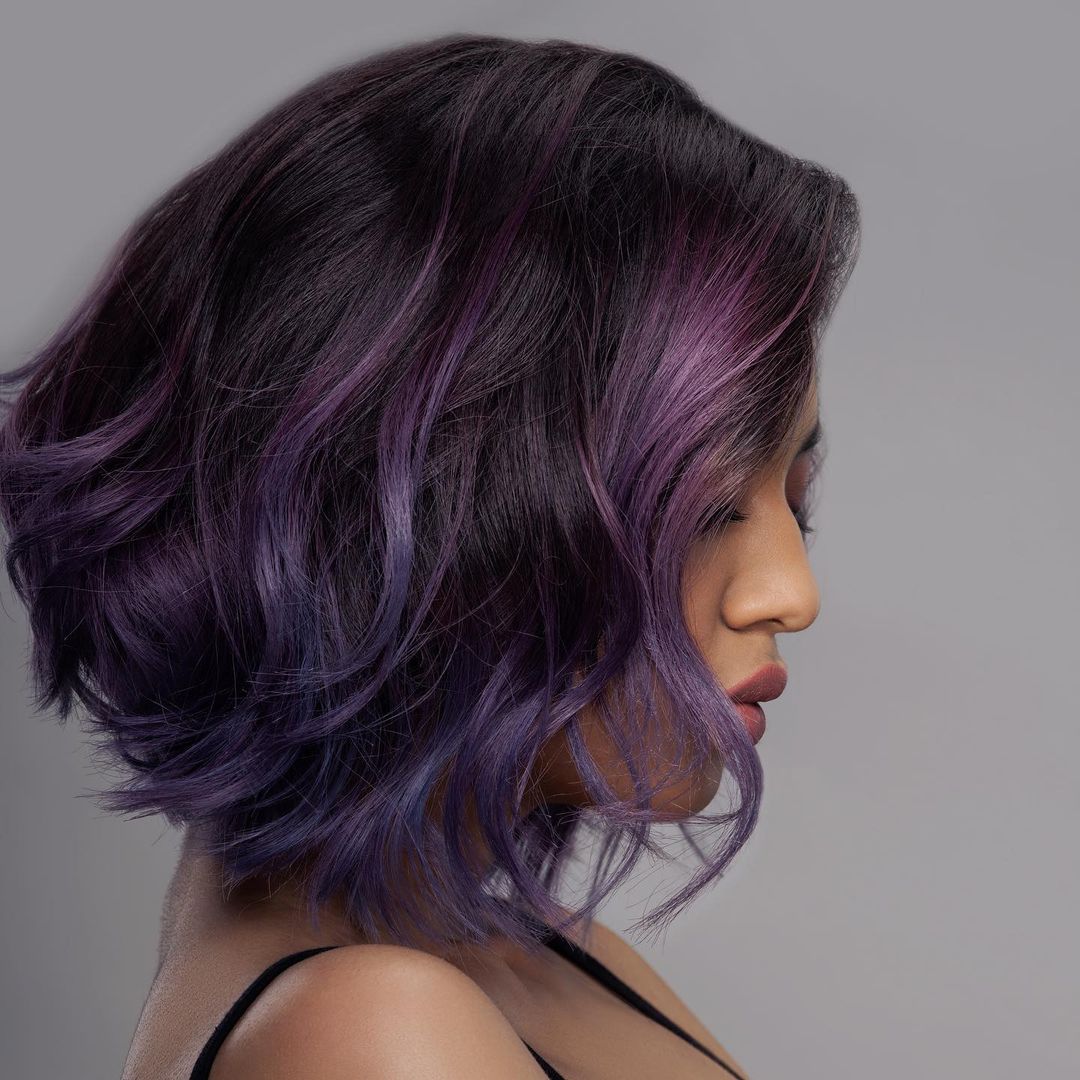 This asymmetrical bob with blue, plum & purple dye is trendy and sexy!
33. Straight & Sharp Bob Plum Color

Sharp bobs and plum hair dye can look so glamorous, wouldn't you agree?
34. Blonde Hair With Plum Highlights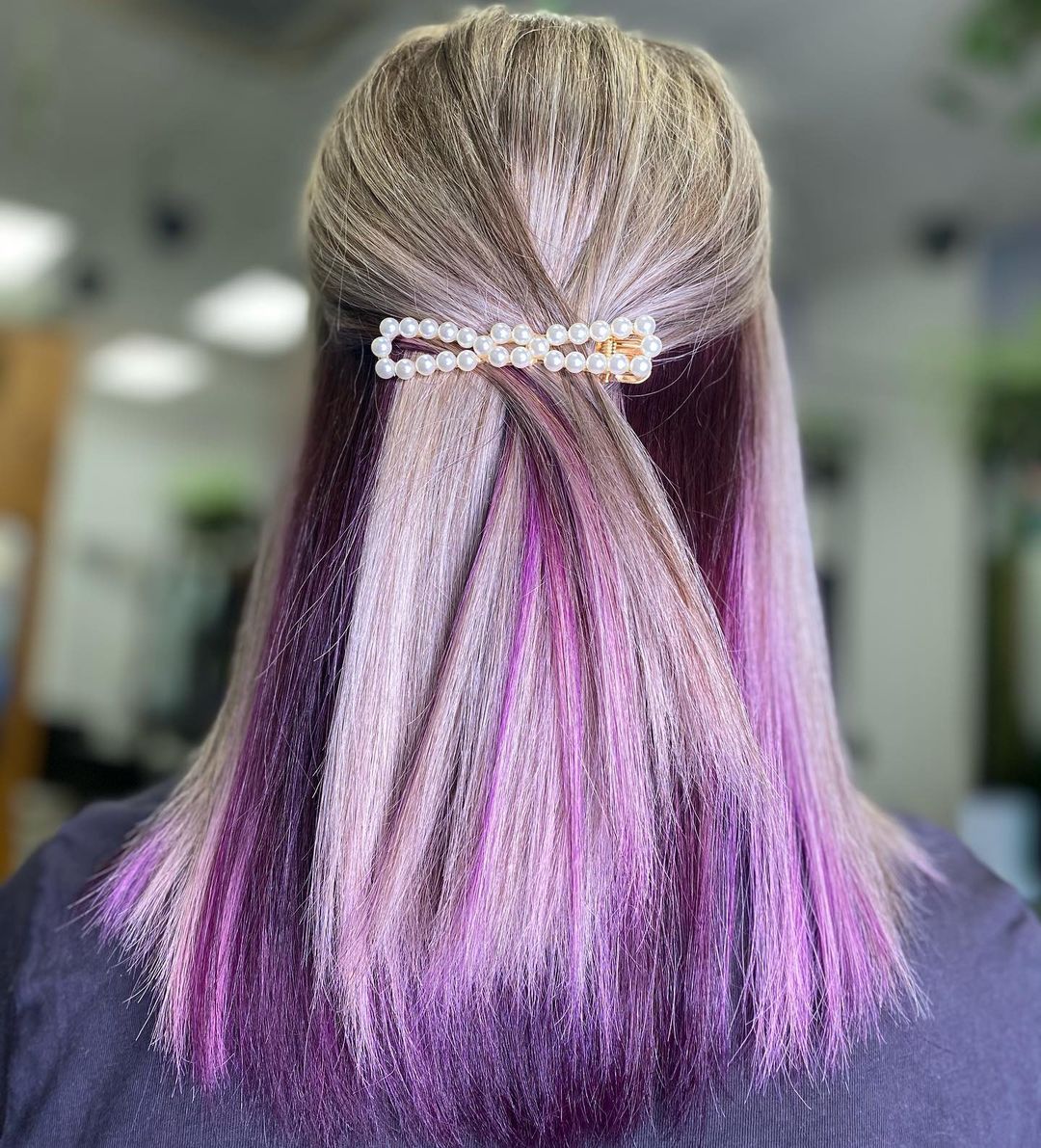 Natural blondes will look amazing with this plum highlight change.
35. Wavy Plum & Red Hair Color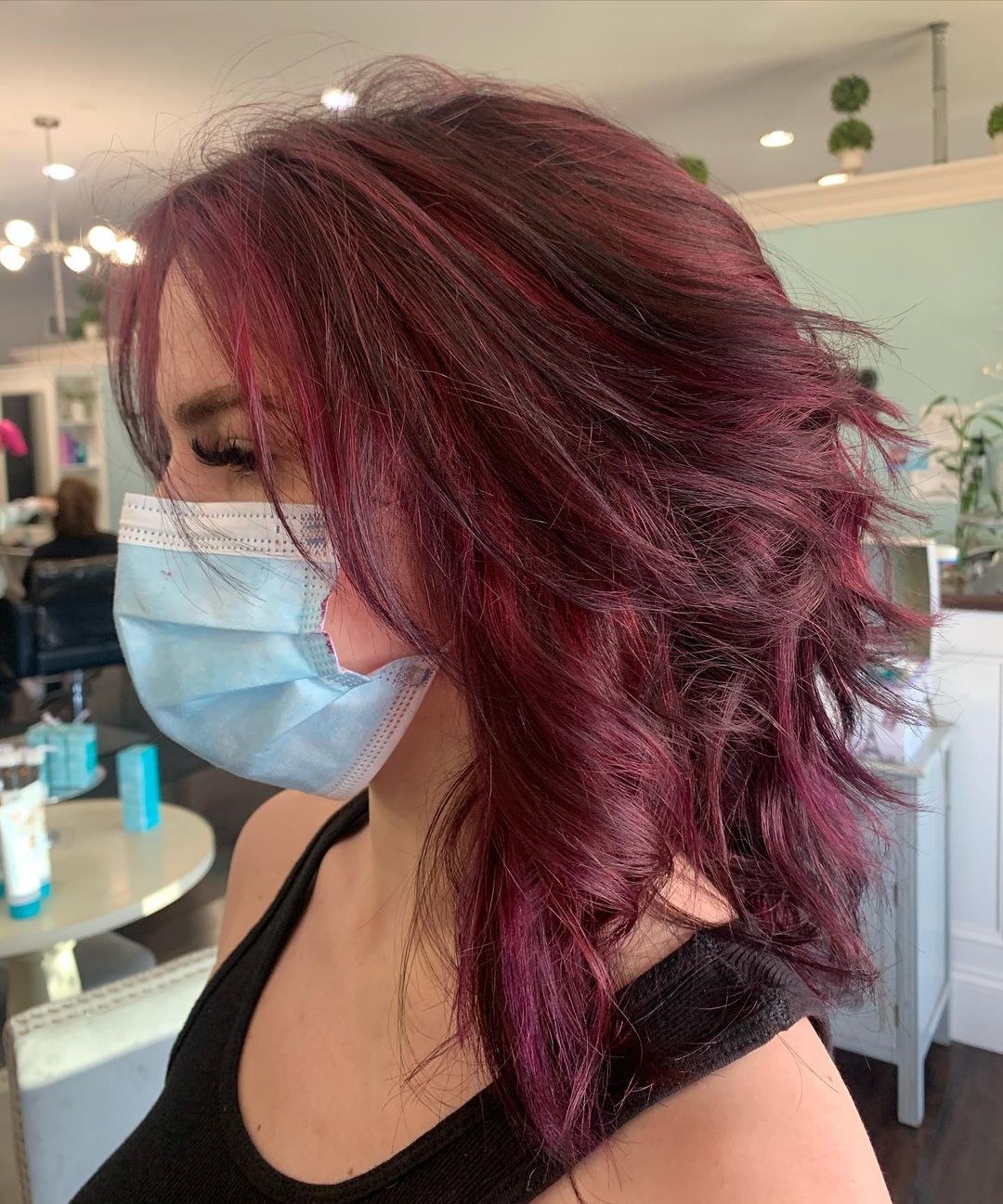 Plum & red is an absolute must-wear combo!
36. Short Straight Plum Hair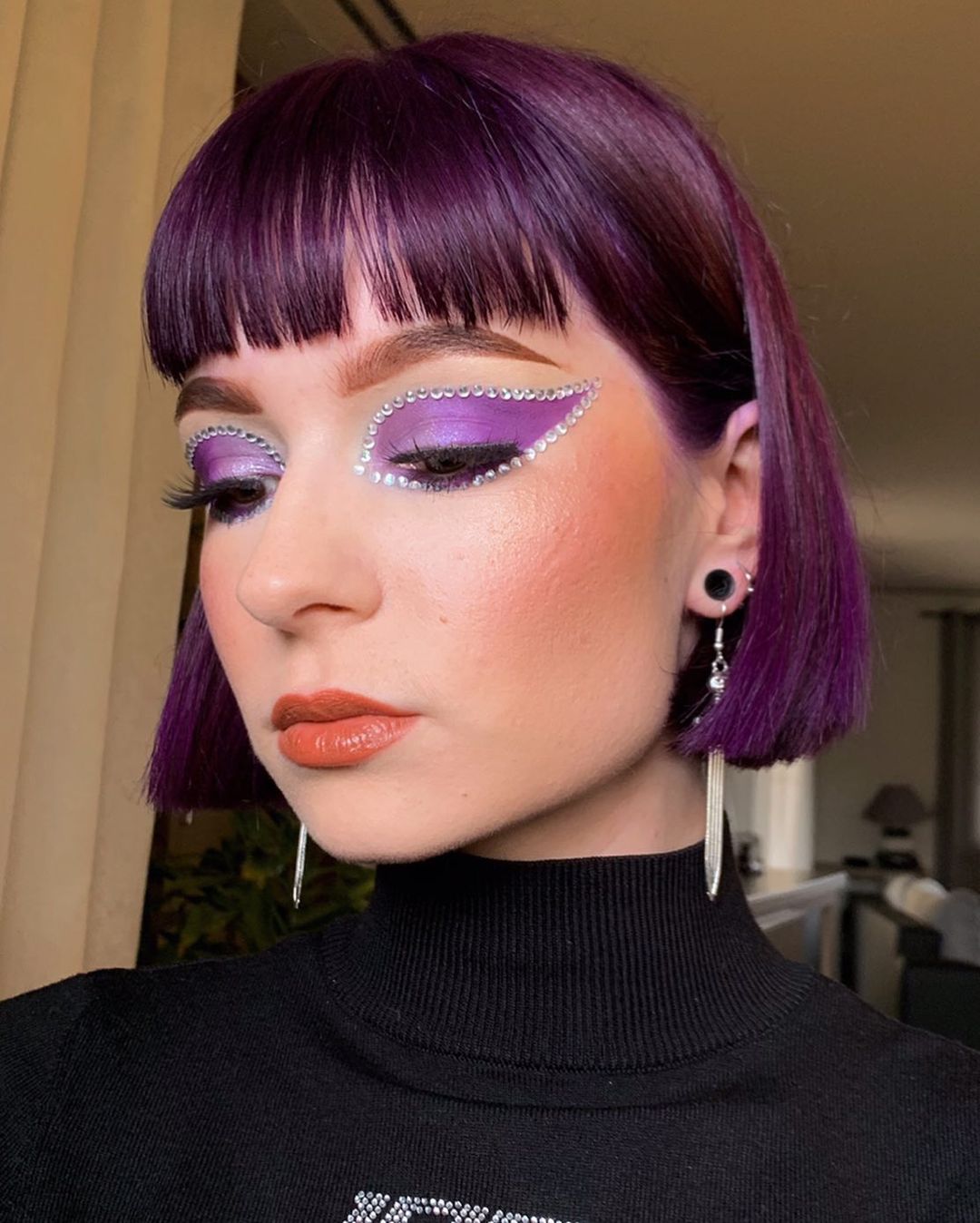 Get a plum hair color and decorate it with these funky fringe bangs.
37. Long Dark Brown Plum Print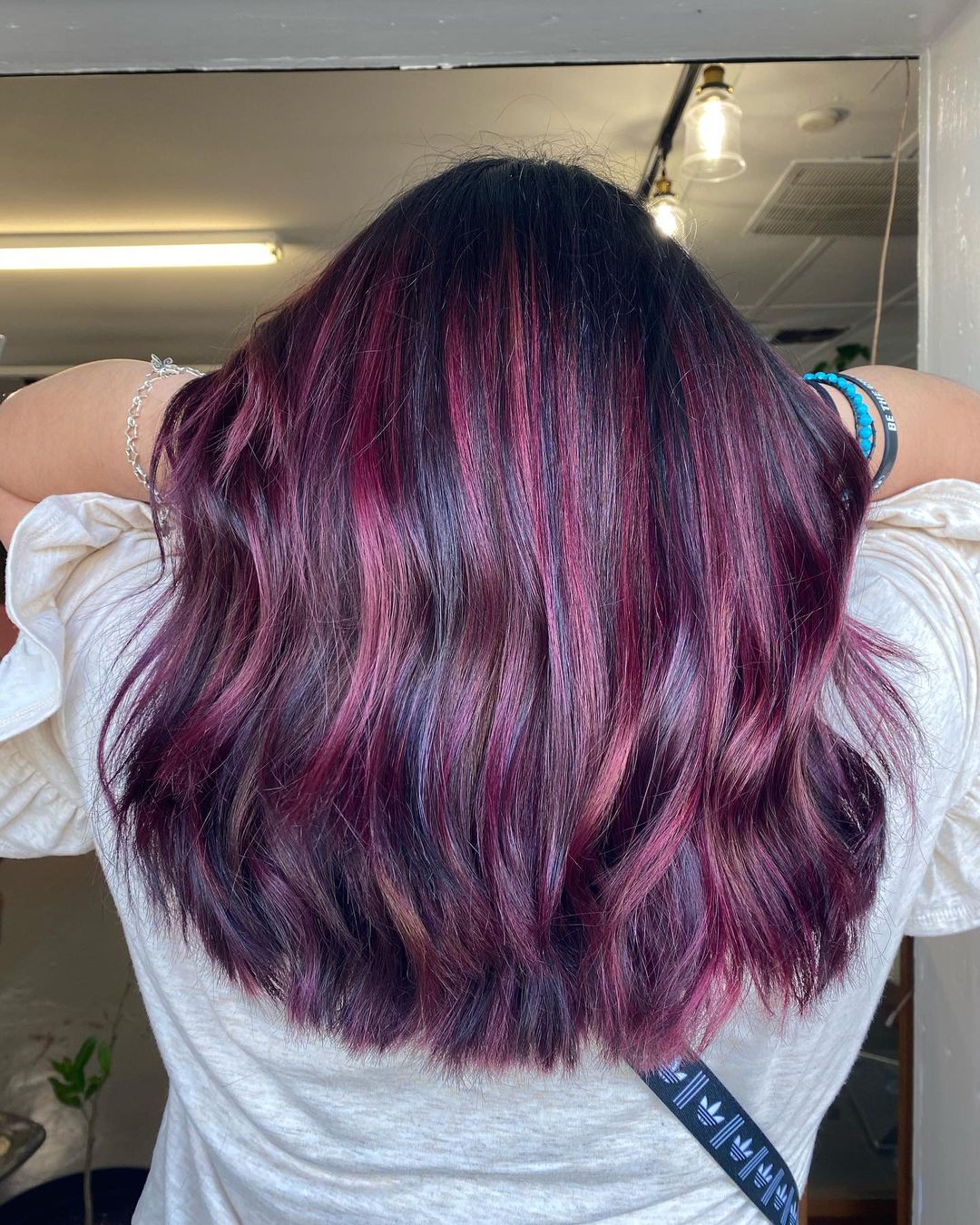 Long hair and pink/purple highlights are a win for every season!
38. Short Side Swept Plum Hair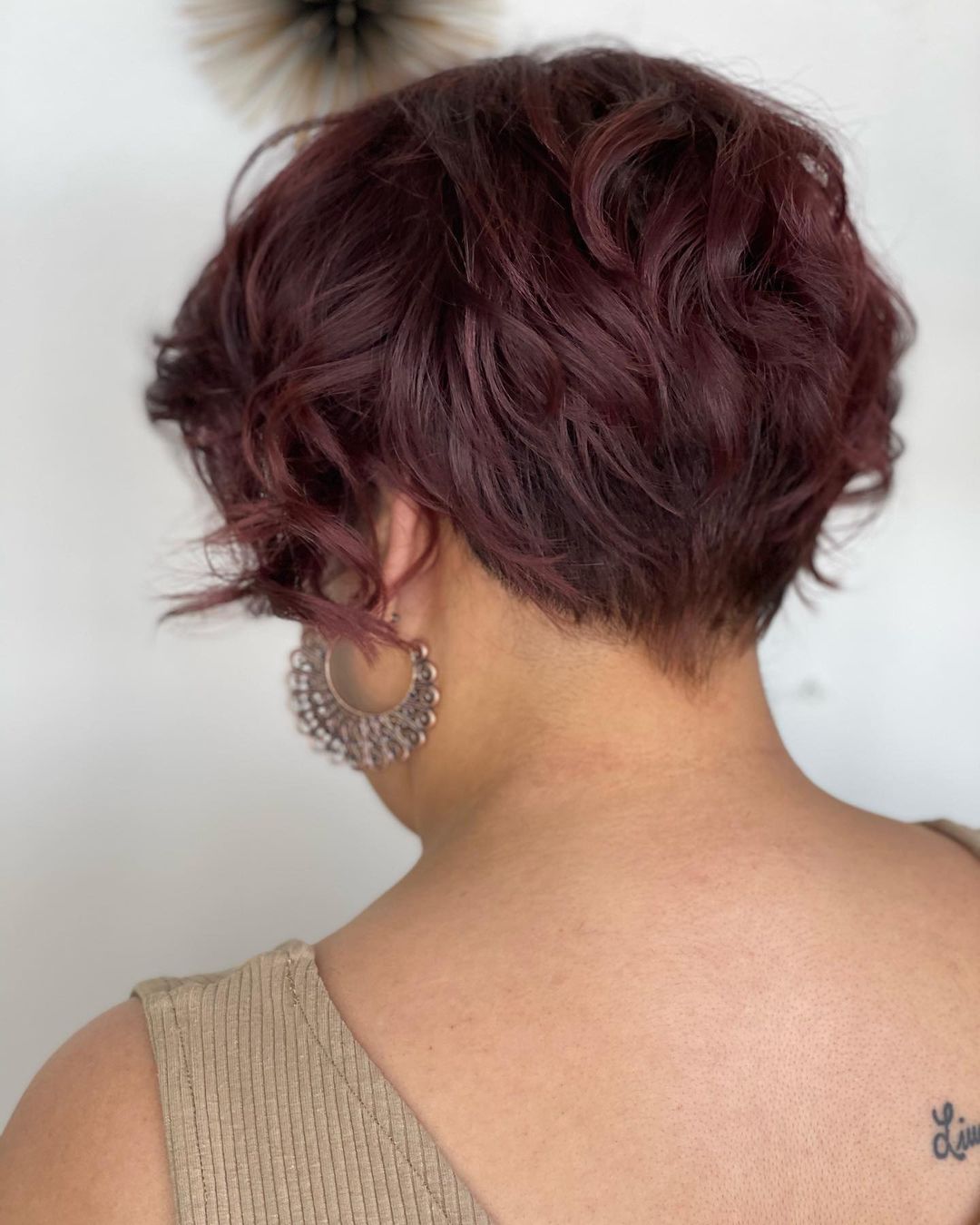 Short hair that is swept on the side is a hit this Summer!
39. Long & Smooth Plum Color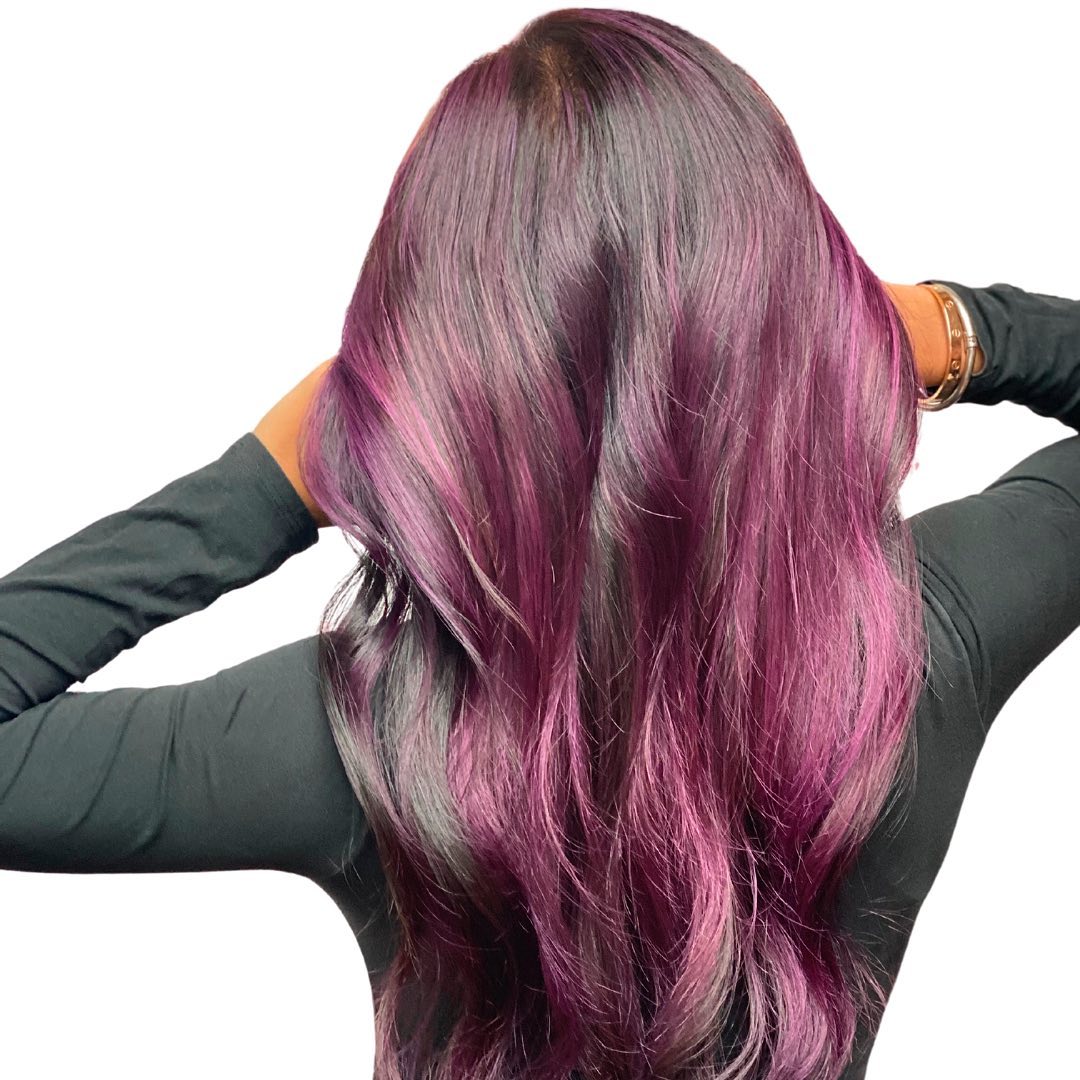 Go for plum color and show off its flawless shine.
40. Hair Knot Plum Design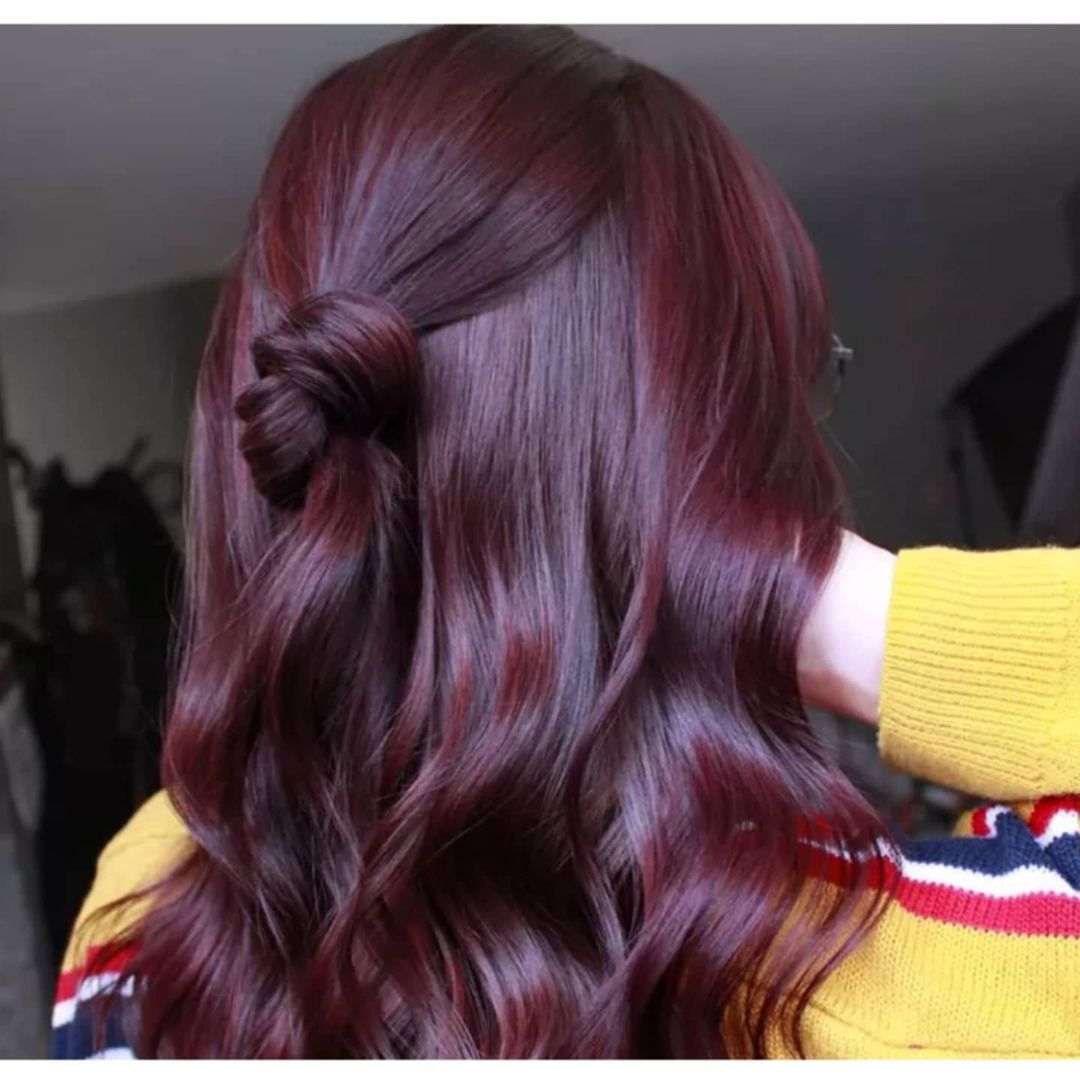 Tie a cute hair knot and show off this marvelous color.
Ready To Make A Change?
Are you ready to make a change and try out a new hairstyle? Which one out of these top 40 gorgeous and different designs is your favorite and a must-have from our list? Let us know, and let us know if you're ready to make this change soon!