You might think that by having fine hair your options with short hair are limited. We are here to bust that myth. Fine hair gives a soft and silky texture that can be easy to style and manage. Even if you have finer hair, there is a plethora of trendy short hairstyles that will work perfectly on it. If you're worried about your fine hair, these styles will give you tons of options for adding volume and giving your hair the lift it might need.
We looked through Instagram and found a few stunning styles that are perfect for anyone with fine hair. Here are 30 of our favorite looks.
1. Boyish Pixie
This pixie style is easy to maintain and gives you enough hair and movement to add volume where it might be needed.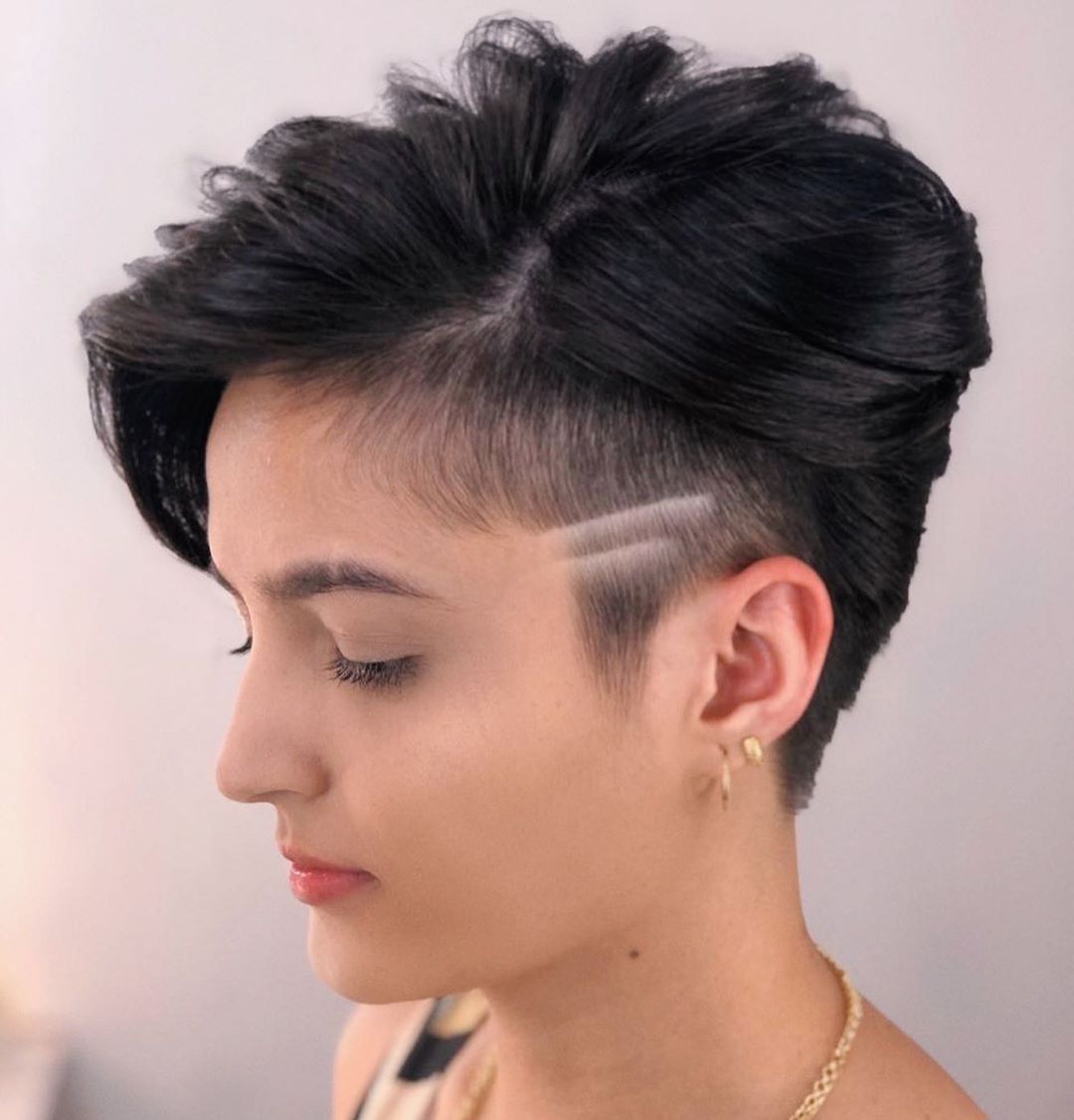 2. Pixie with Neck Undercut
Having an undercut will give the back of your hair the illusion of thicker hair.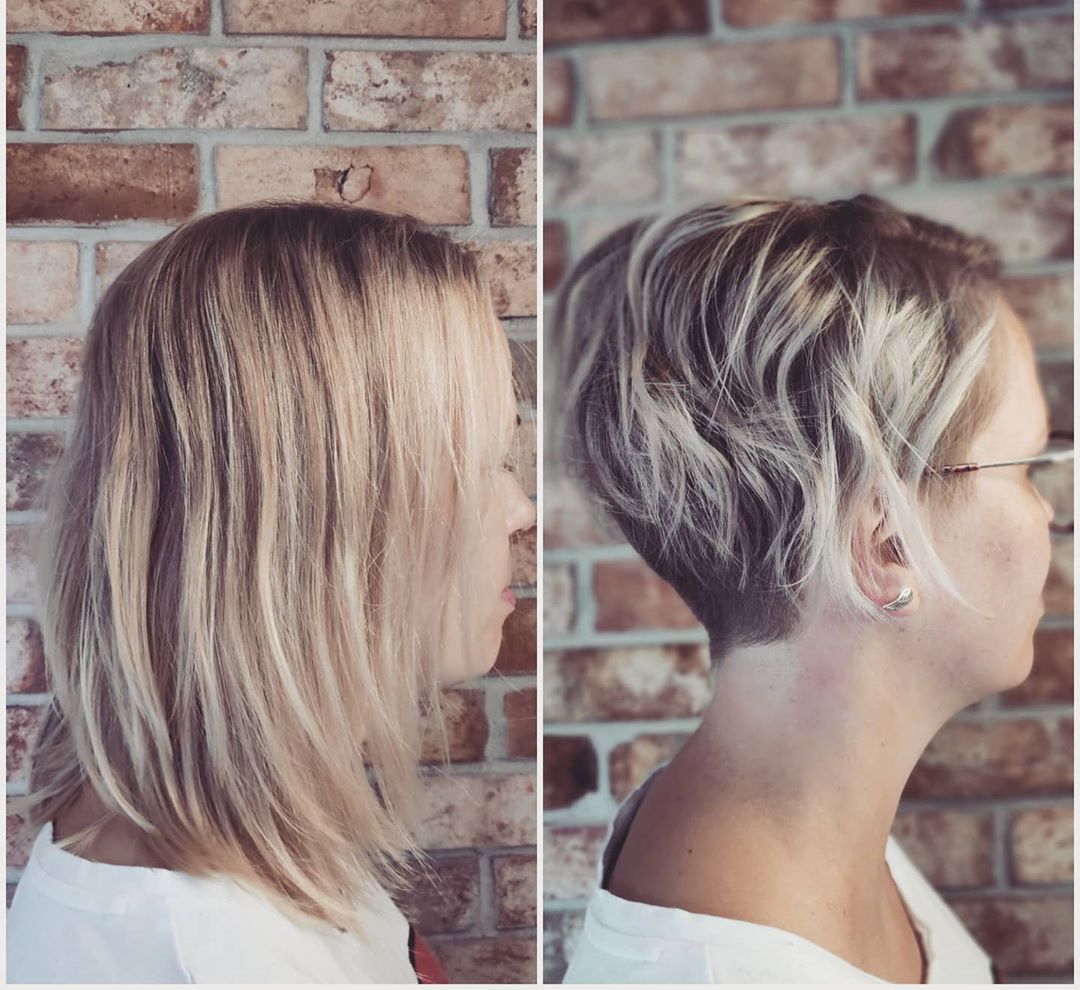 3. Classic Pixie with Temple Cut
Creating a shorter style on the sides of your hair gives off the look of thicker hair in the front and back of your hair.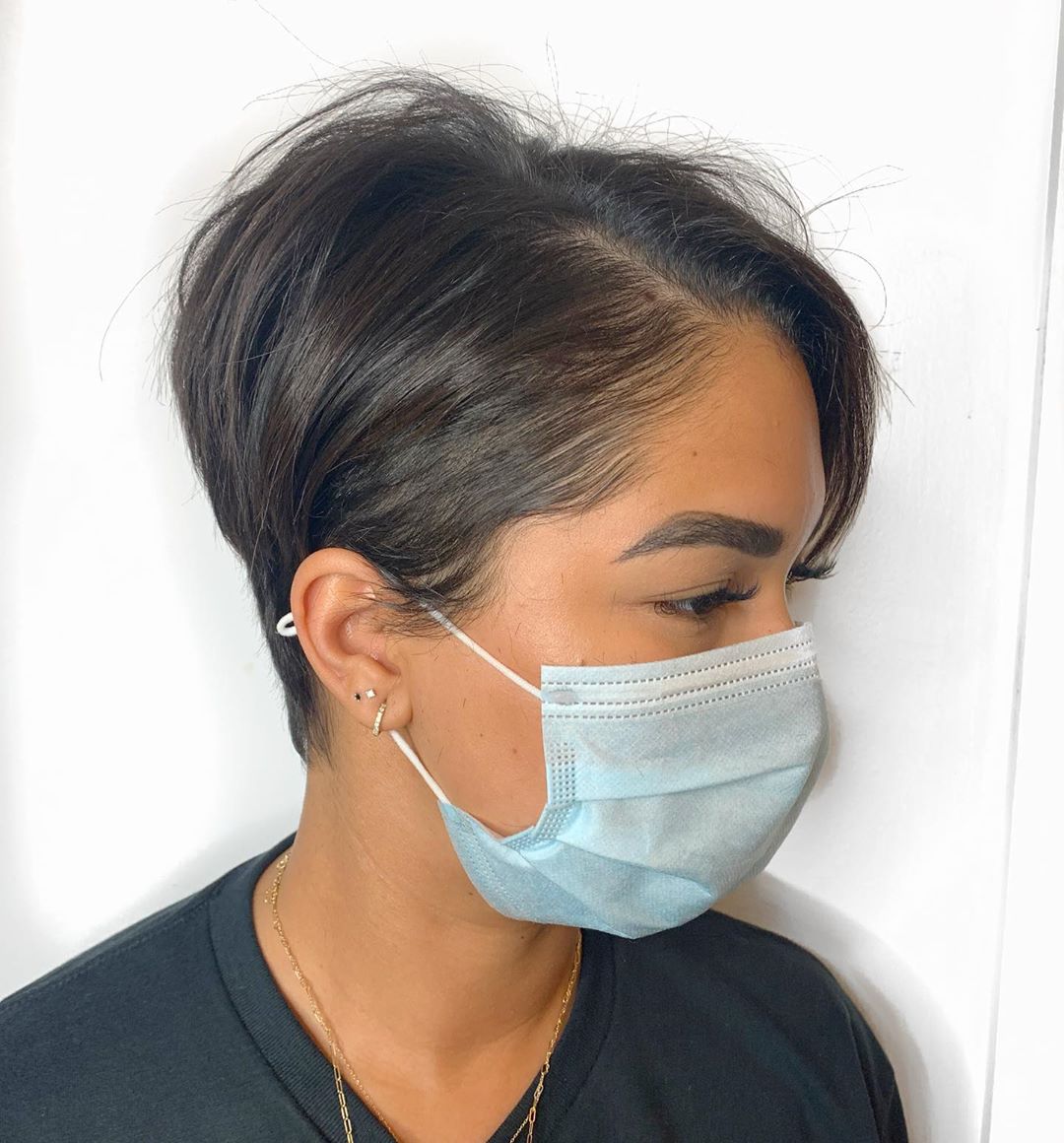 4. Wispy Layers
A shorter bob or longer pixie with wispy layers gives you hair more movement and areas to add volume.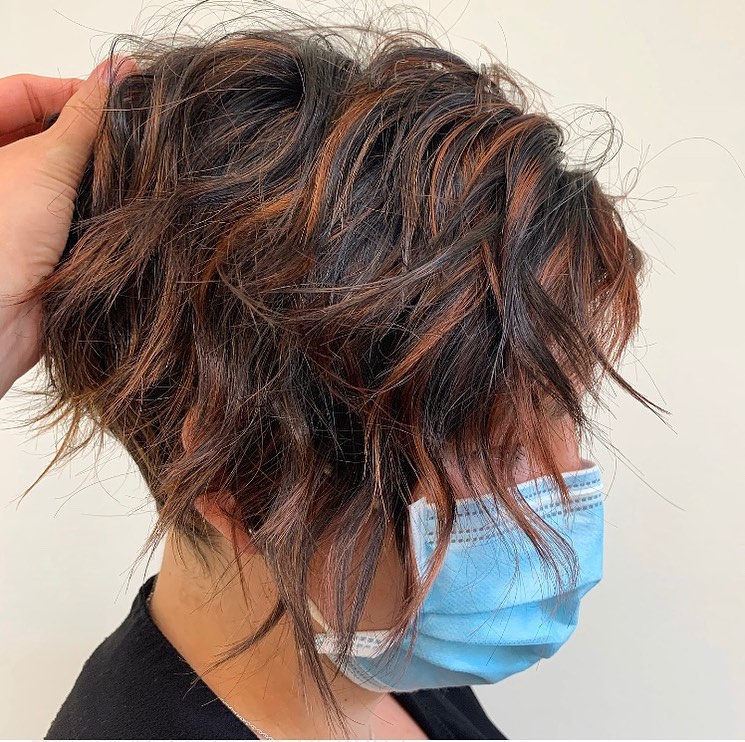 5. Mini Braid
A small braid with some curls will help keep hair from your face but you can also add product for a thickening effect.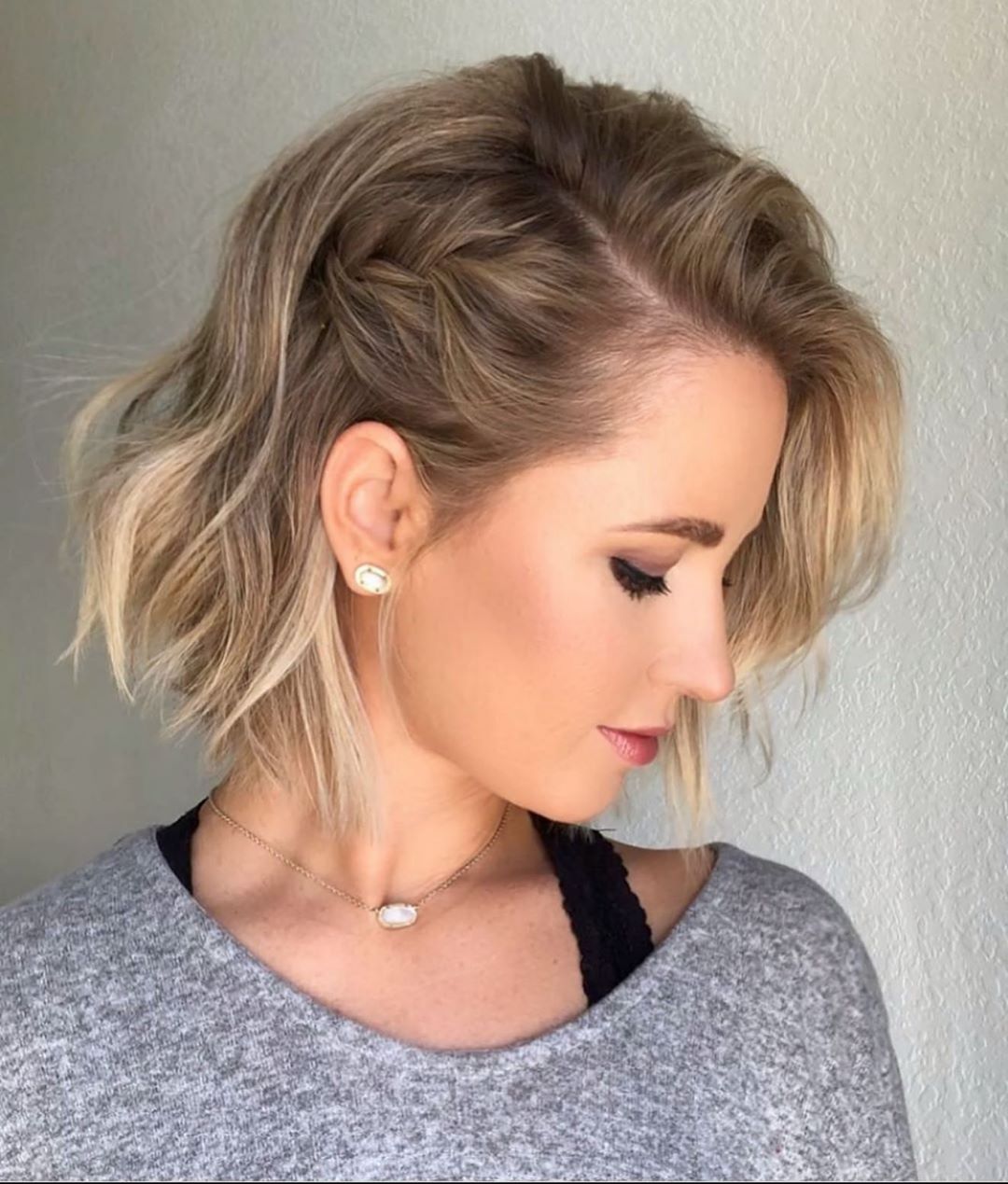 6. Blunt Cut
A short blunt cut will be so dramatic people won't notice if your hair is fine or not.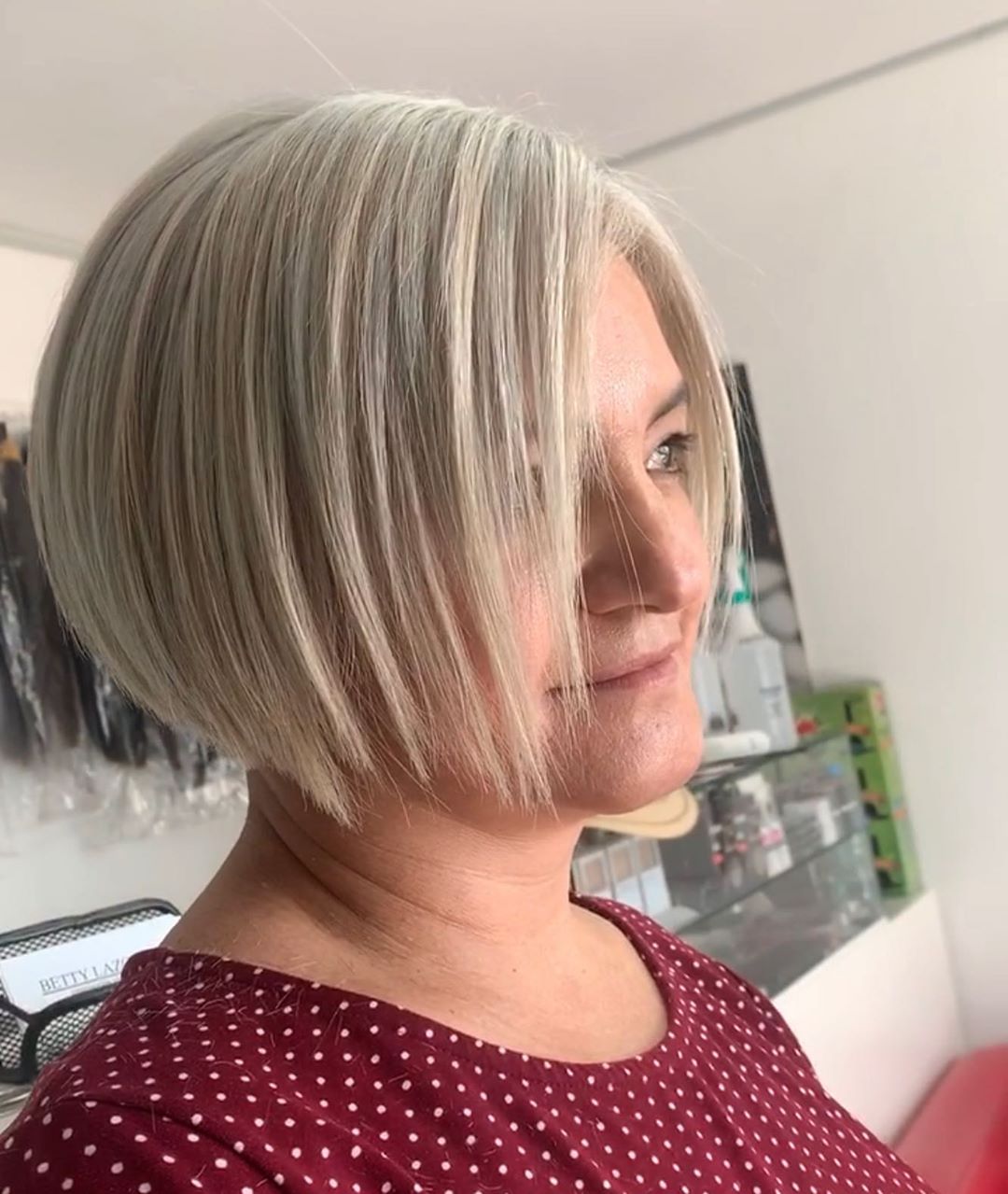 7. Big Volume
Add products throughout your hair to give you more volume on the top for a thicker look.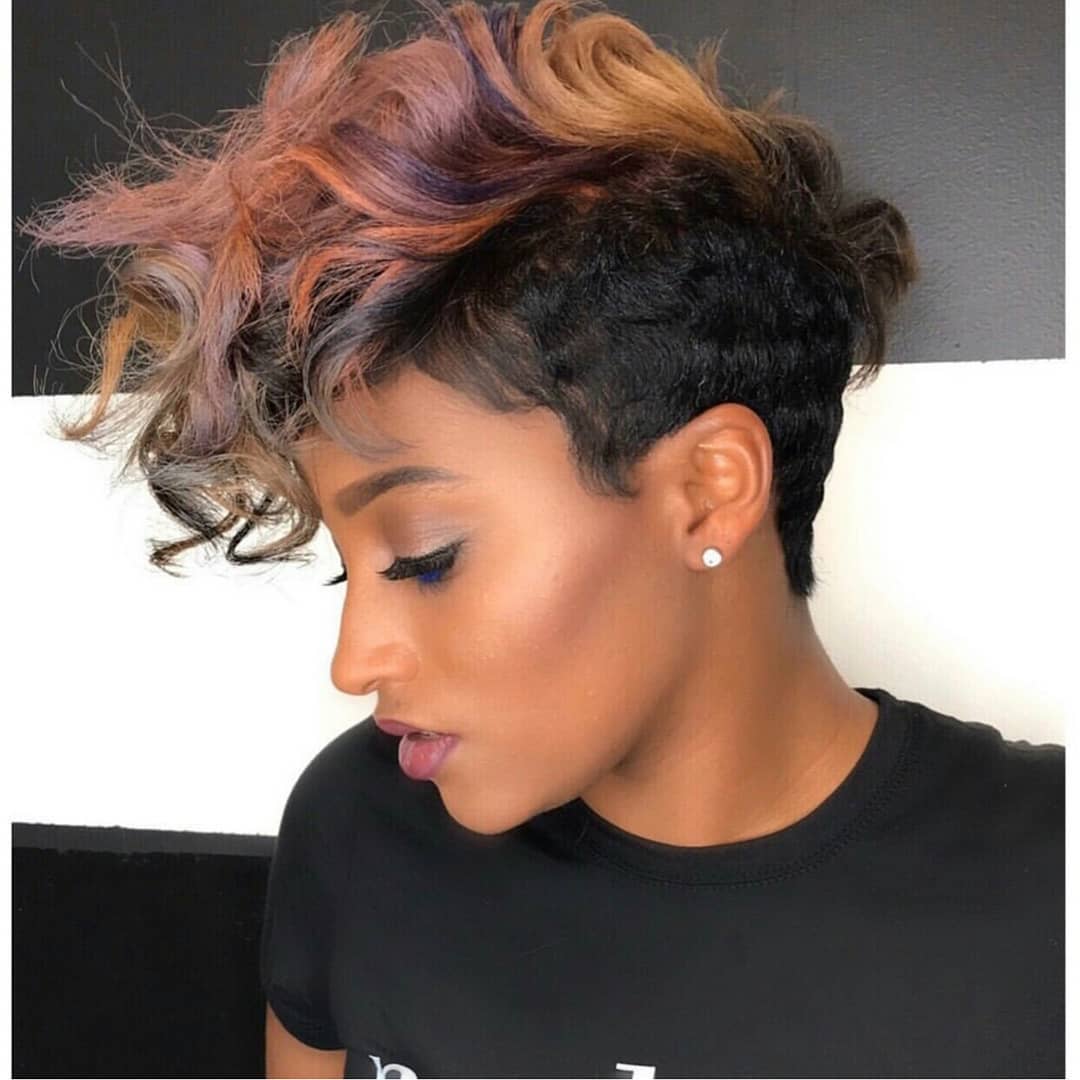 8. Multi Layer Bob
A bob is great for shortening hair and the layers will help create the look of thicker hair.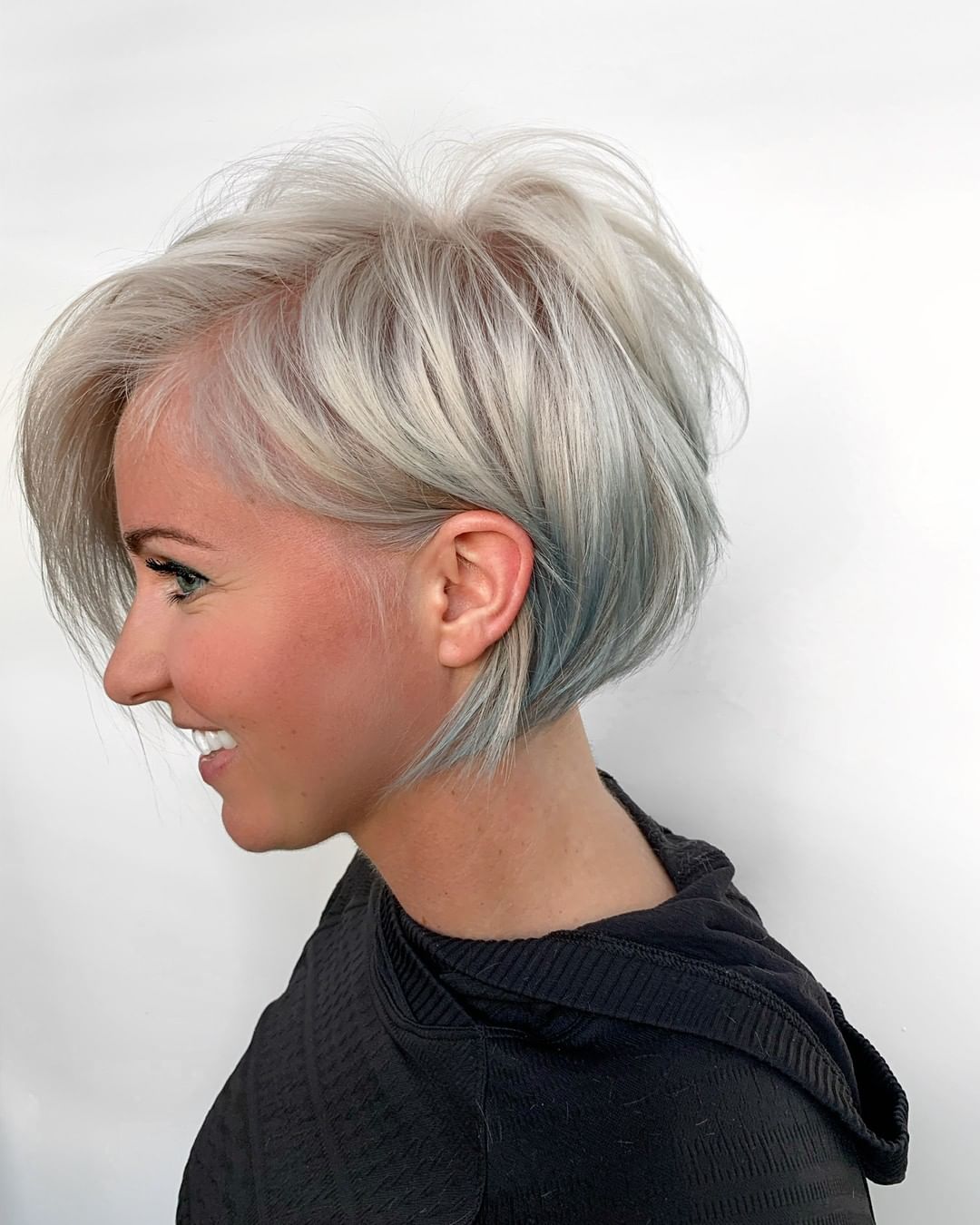 9. Feathered Look
Style your hair with a feather look to it, which helps draw the hair in whatever direction your hair is flowing it.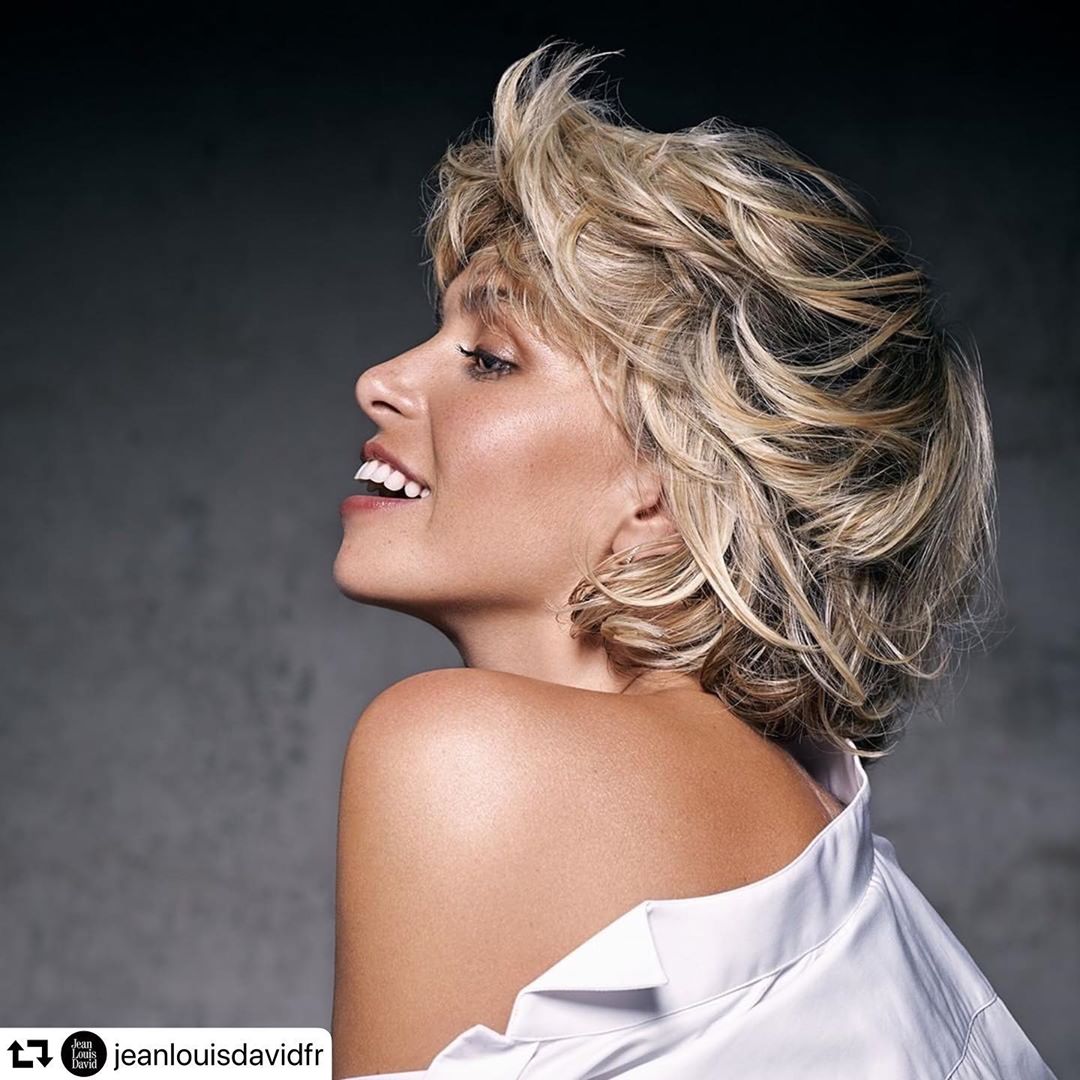 10. Dimensional Color
Adding pockets of color throughout fine hair will give off a look of thicker hair.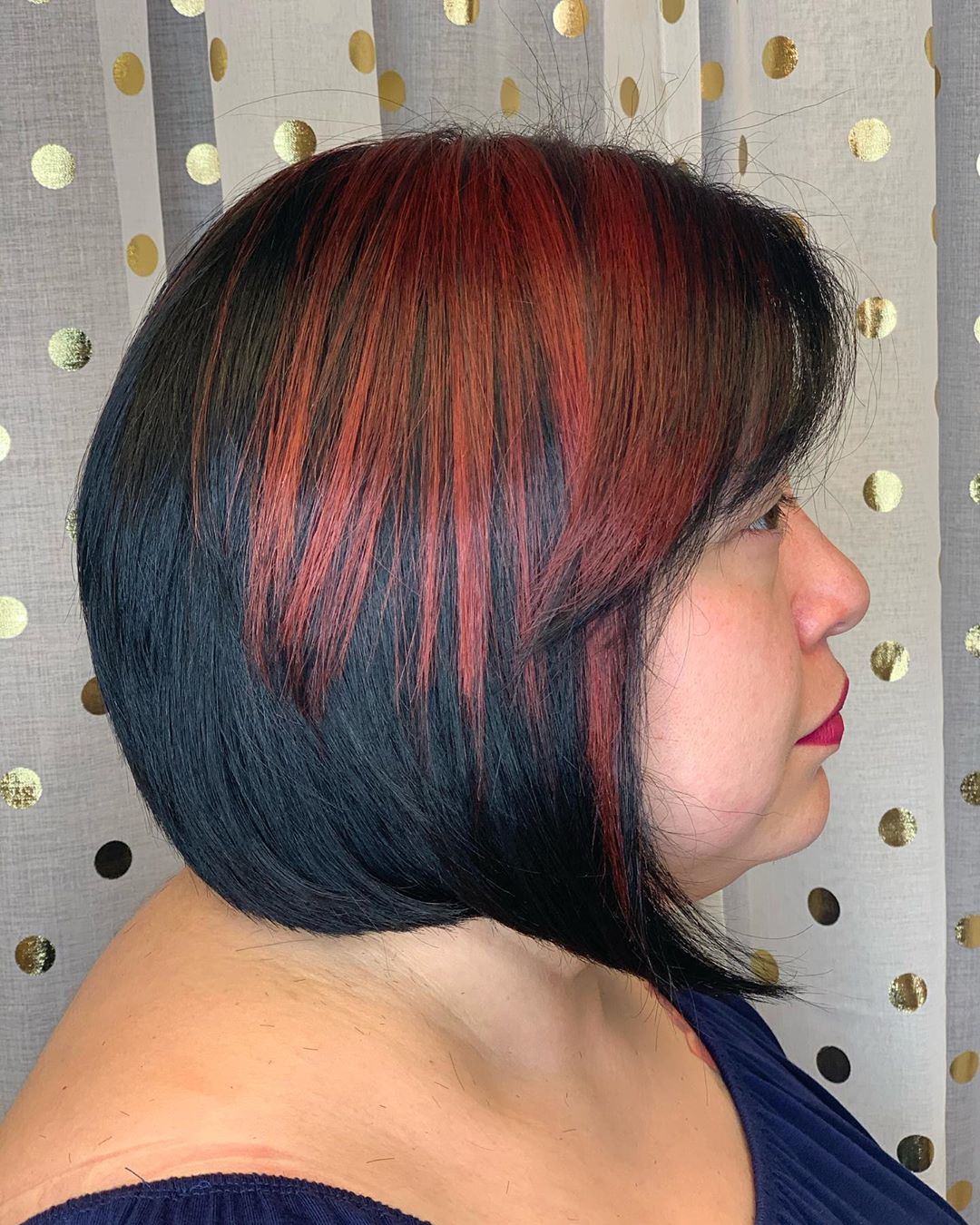 11. Curled Lob
A curled lob just naturally appears thick and full, perfect for anyone worrying about their fine hair.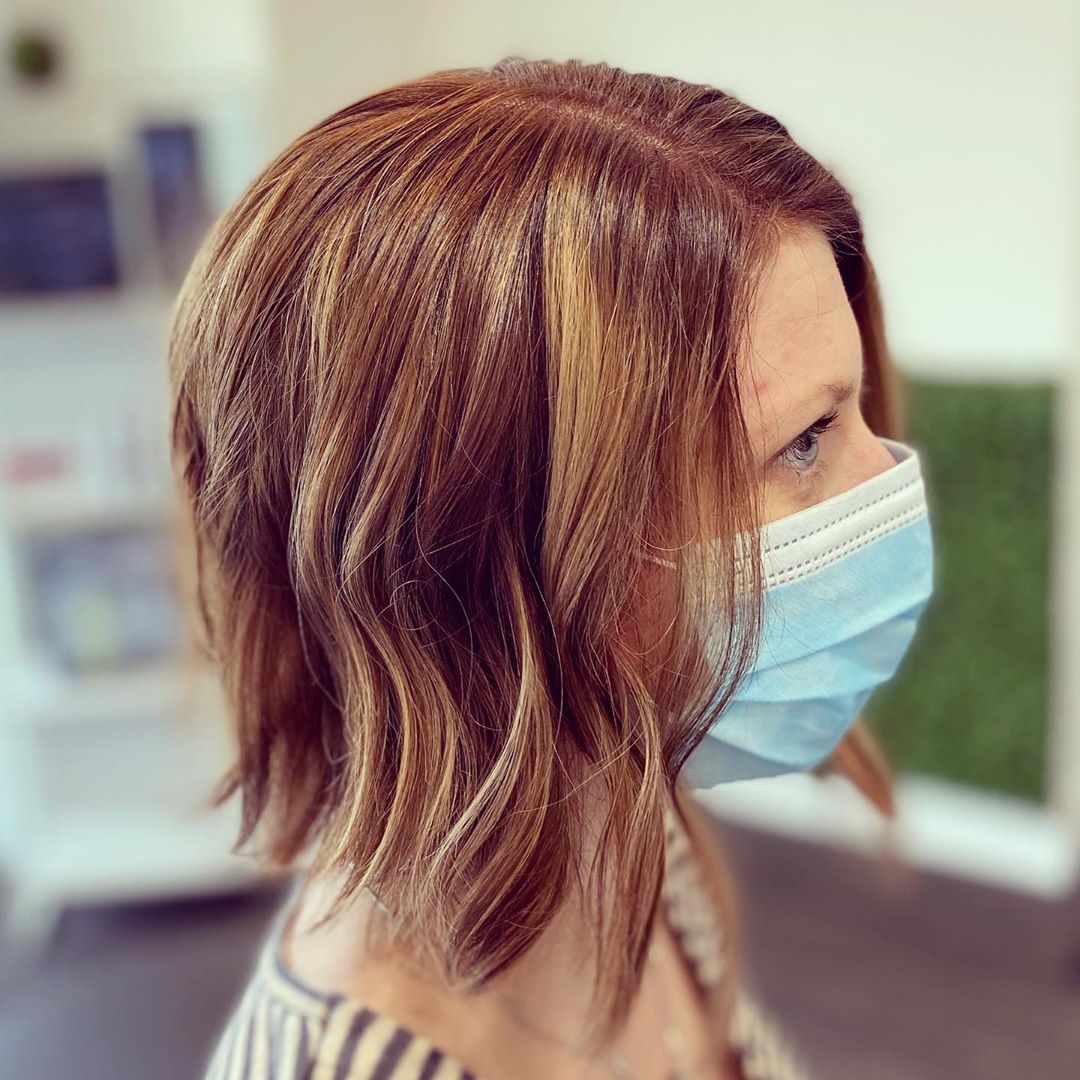 12. Low Lights
Running low lights through your hair helps give it a thicker appearance and draw the eye in.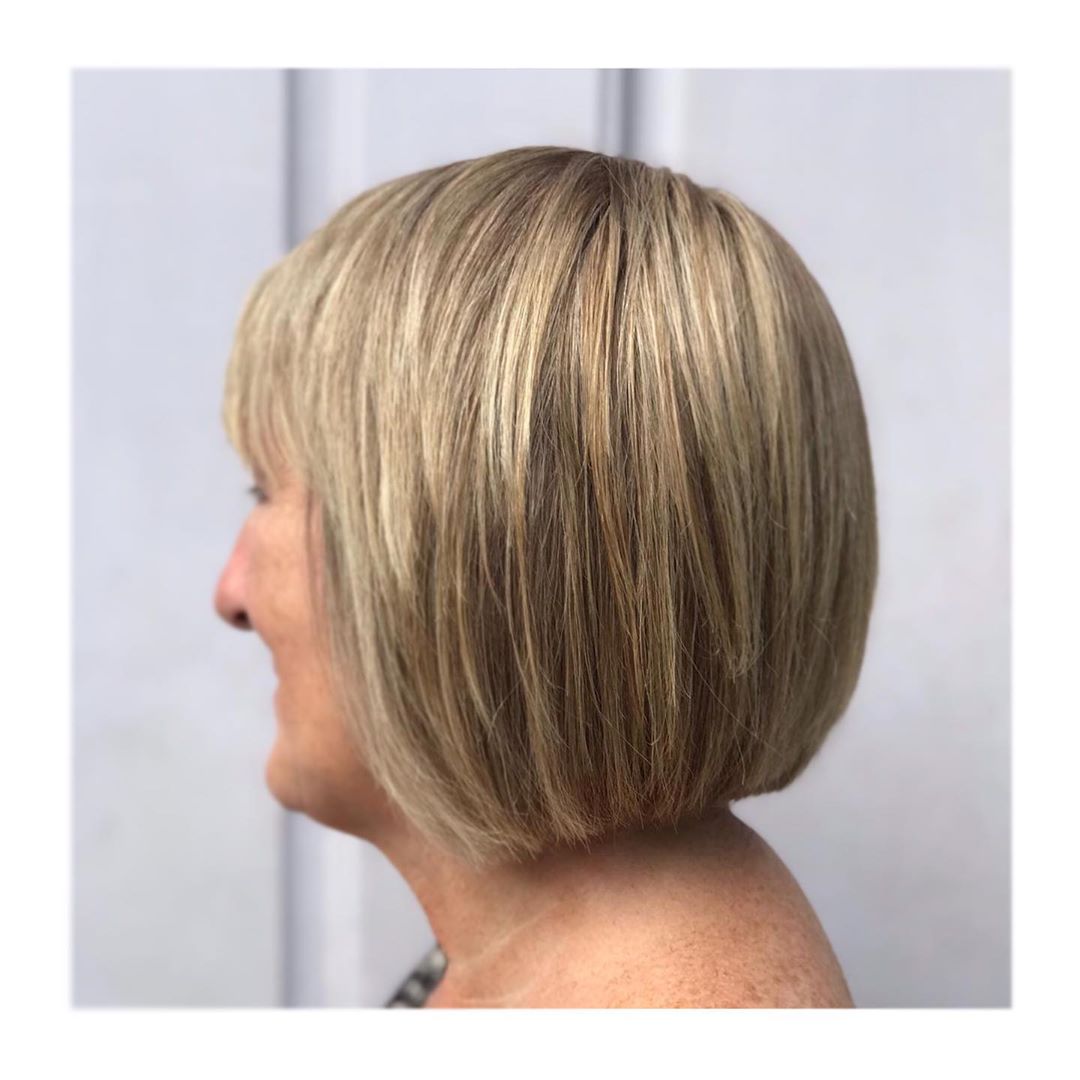 13. Dimensional Rounded Bob
A rounded bob adds fullness and the correct color placement really helps with fine hair.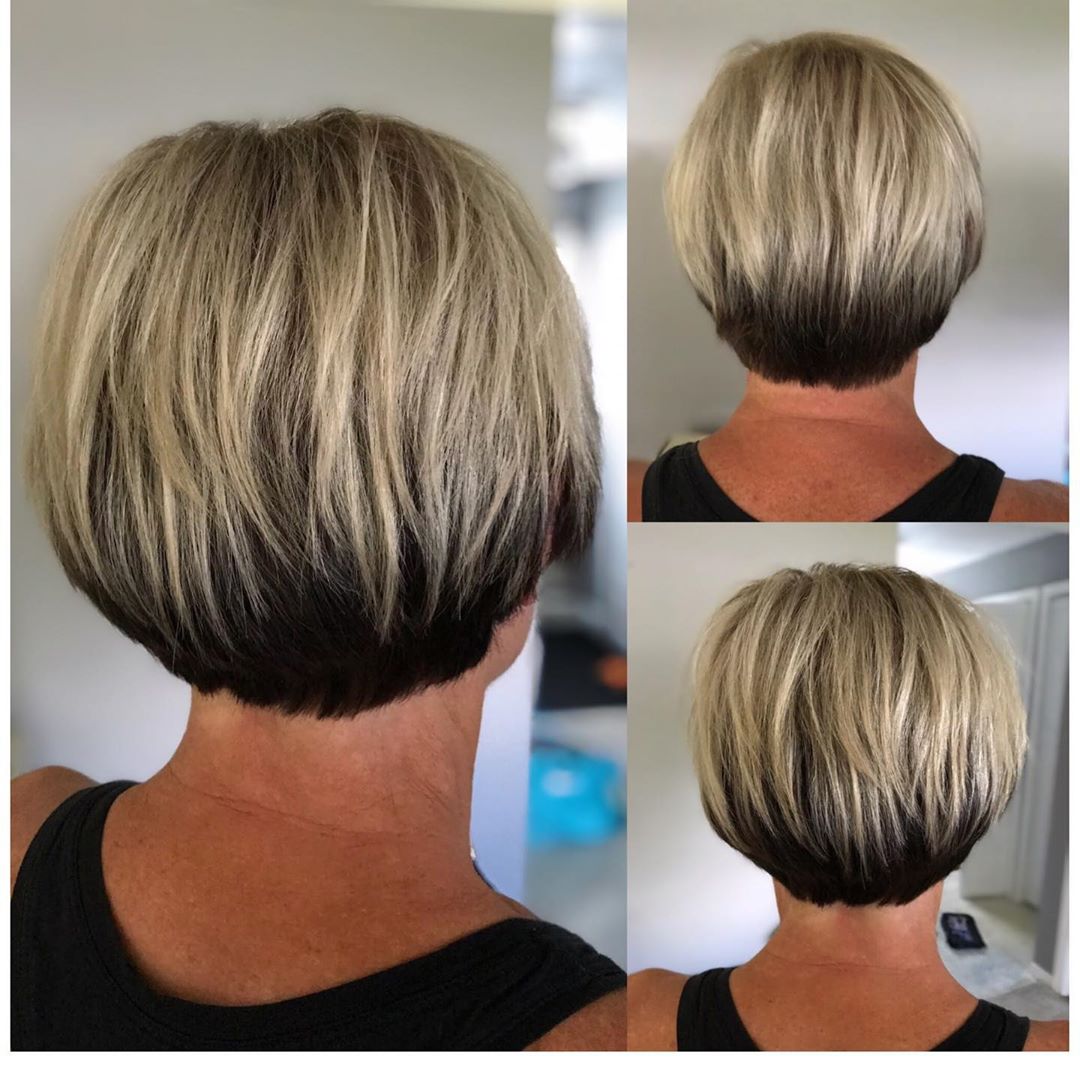 14. Platinum Blonde
A bring and rich color helps bring light and shine to your hair, minimizing the look for fine hair.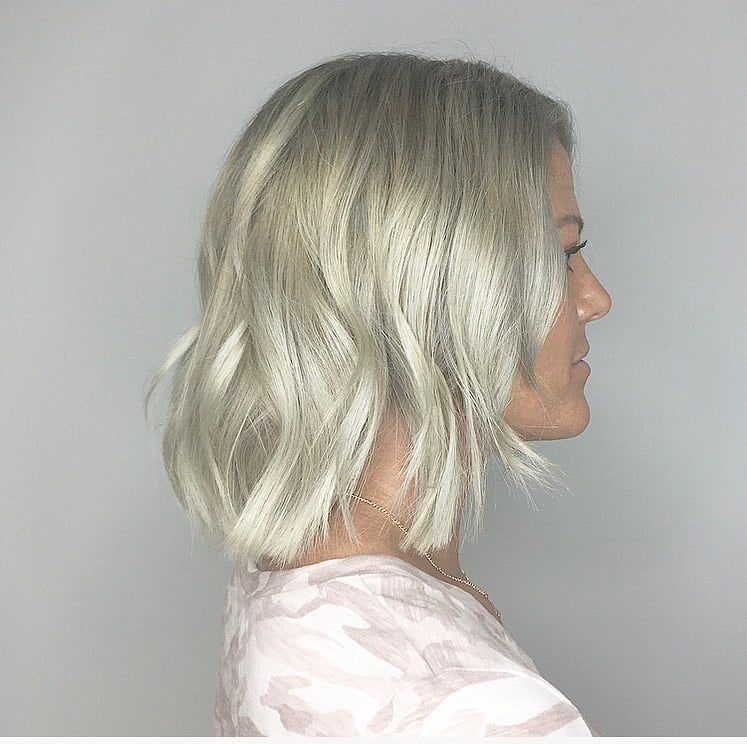 15. Shaved Sides
If you have fine hair, minimize the hair and create a ton of volume on top.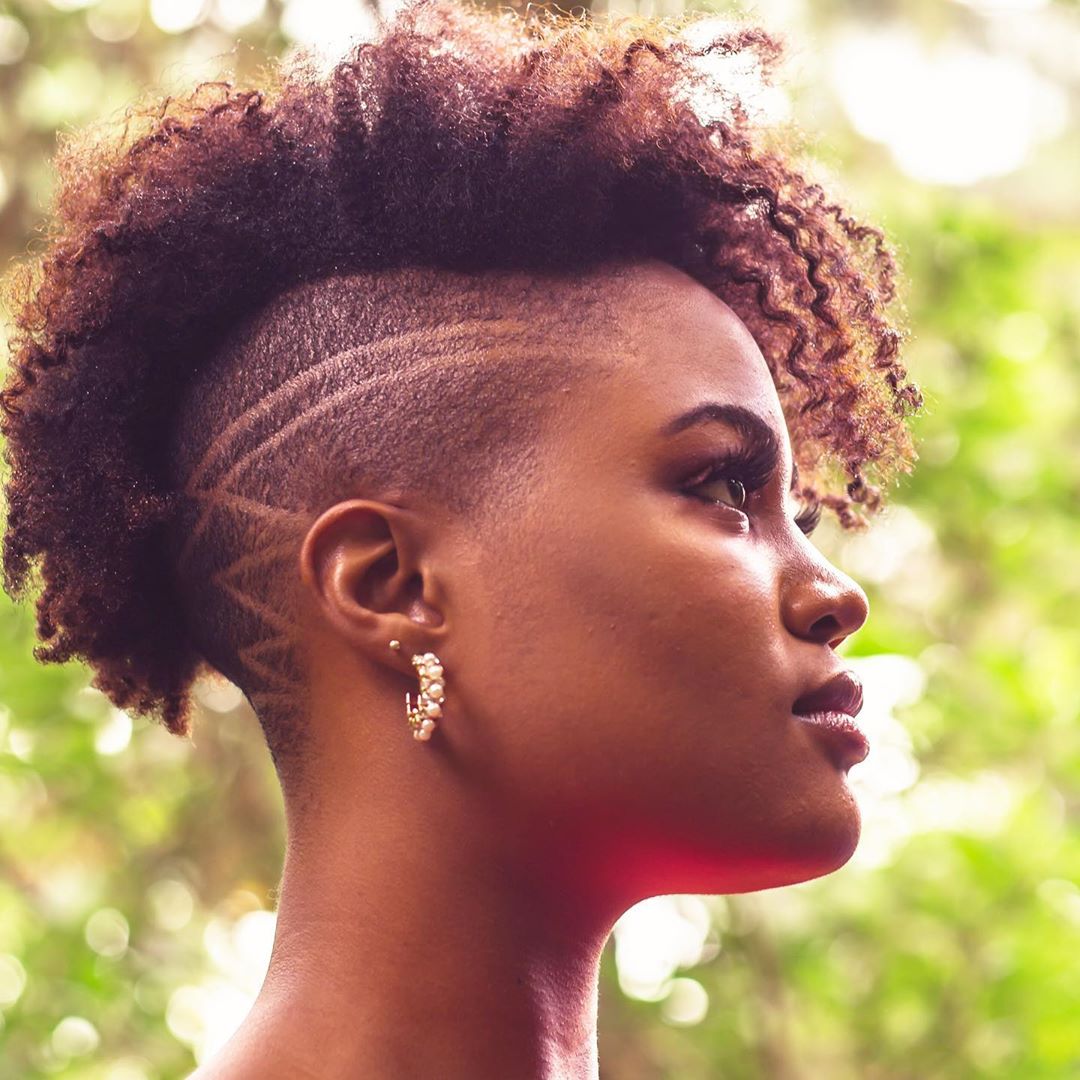 16. Short Pixie
A short pixie minimize the length of your hair, creating a thicker look.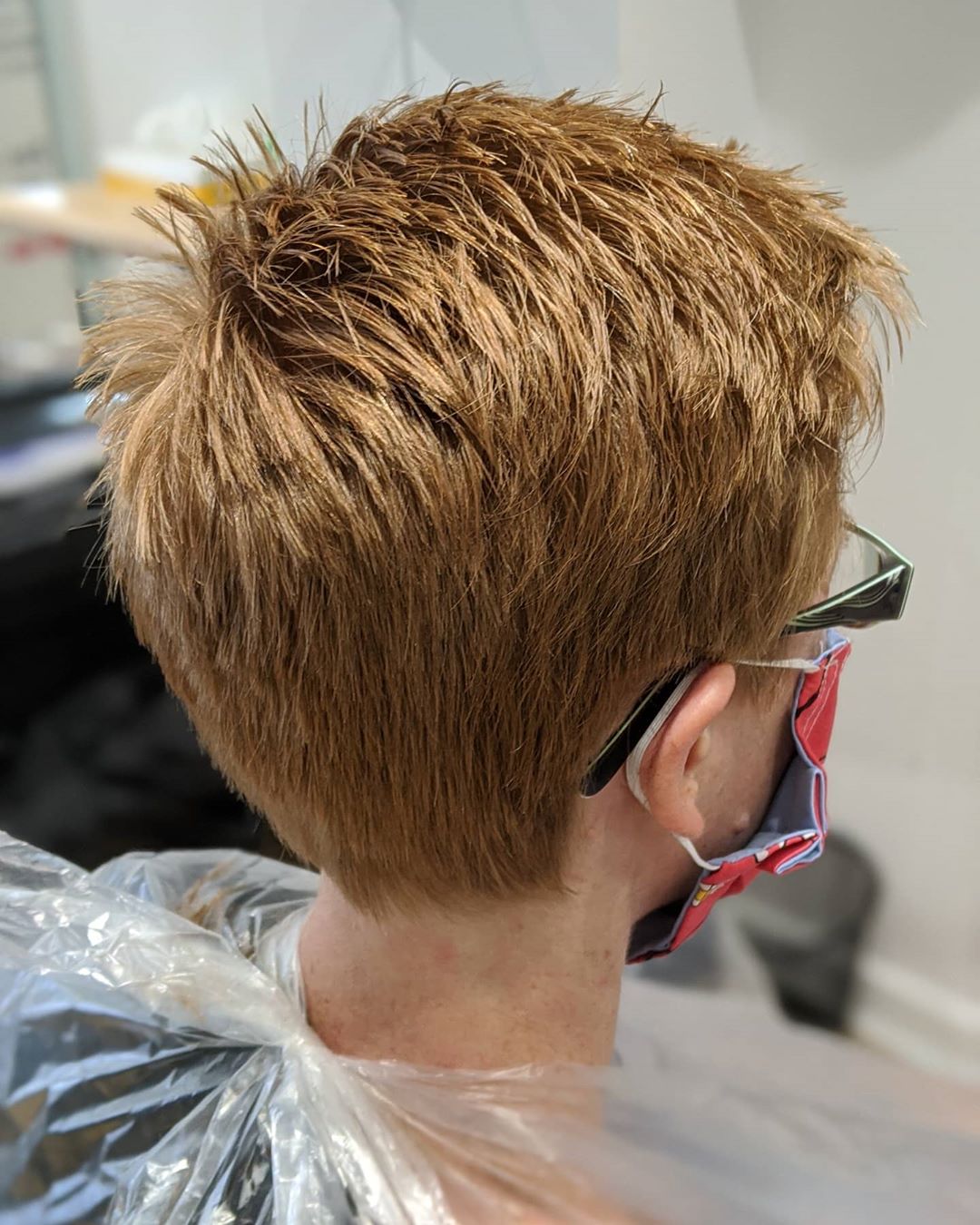 17. The Lob
With a lob your hair is to your shoulders perfect for first time short styles.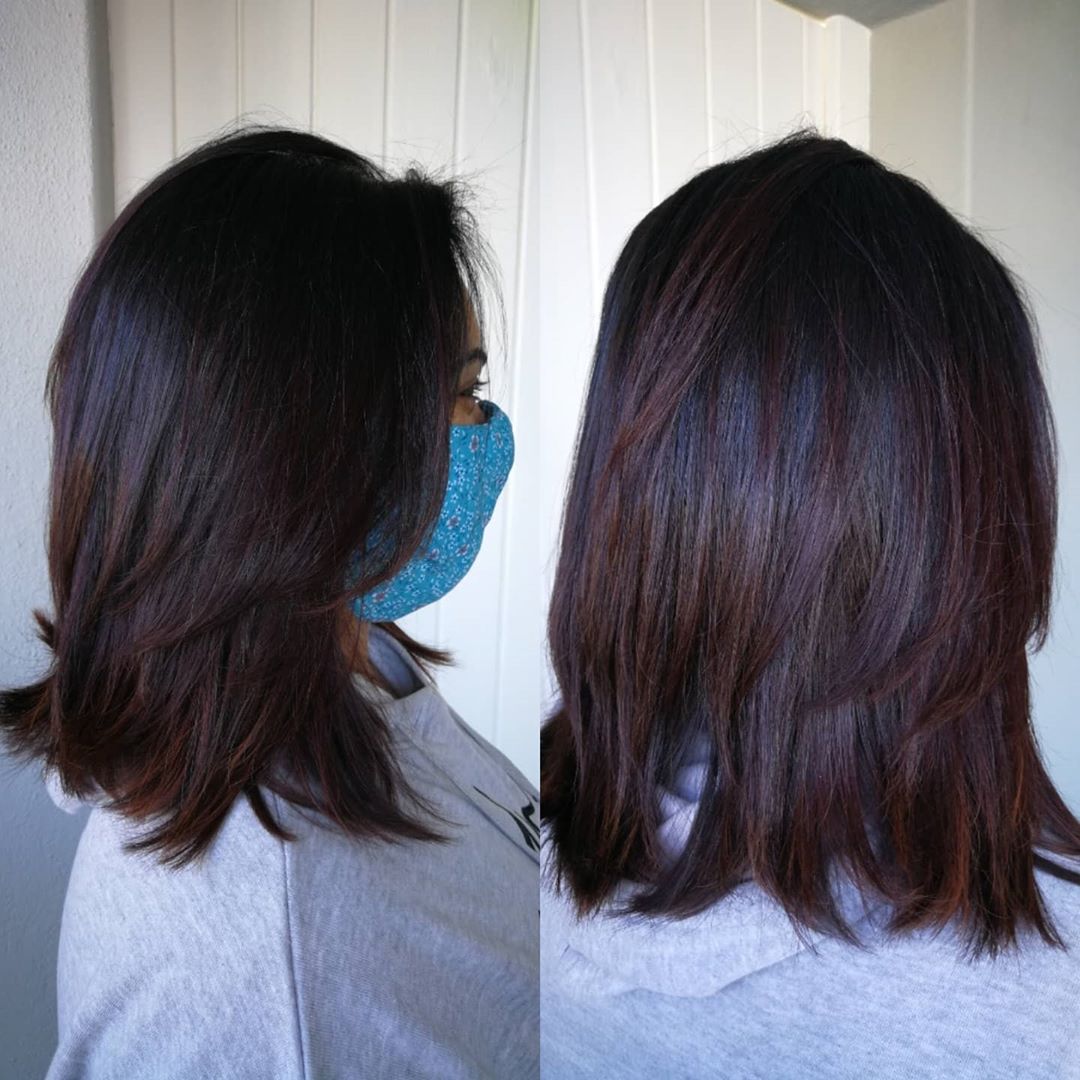 18. Shadow Roots
Giving your roots a darker tone that melts into a lighter ton is perfect for fine hair.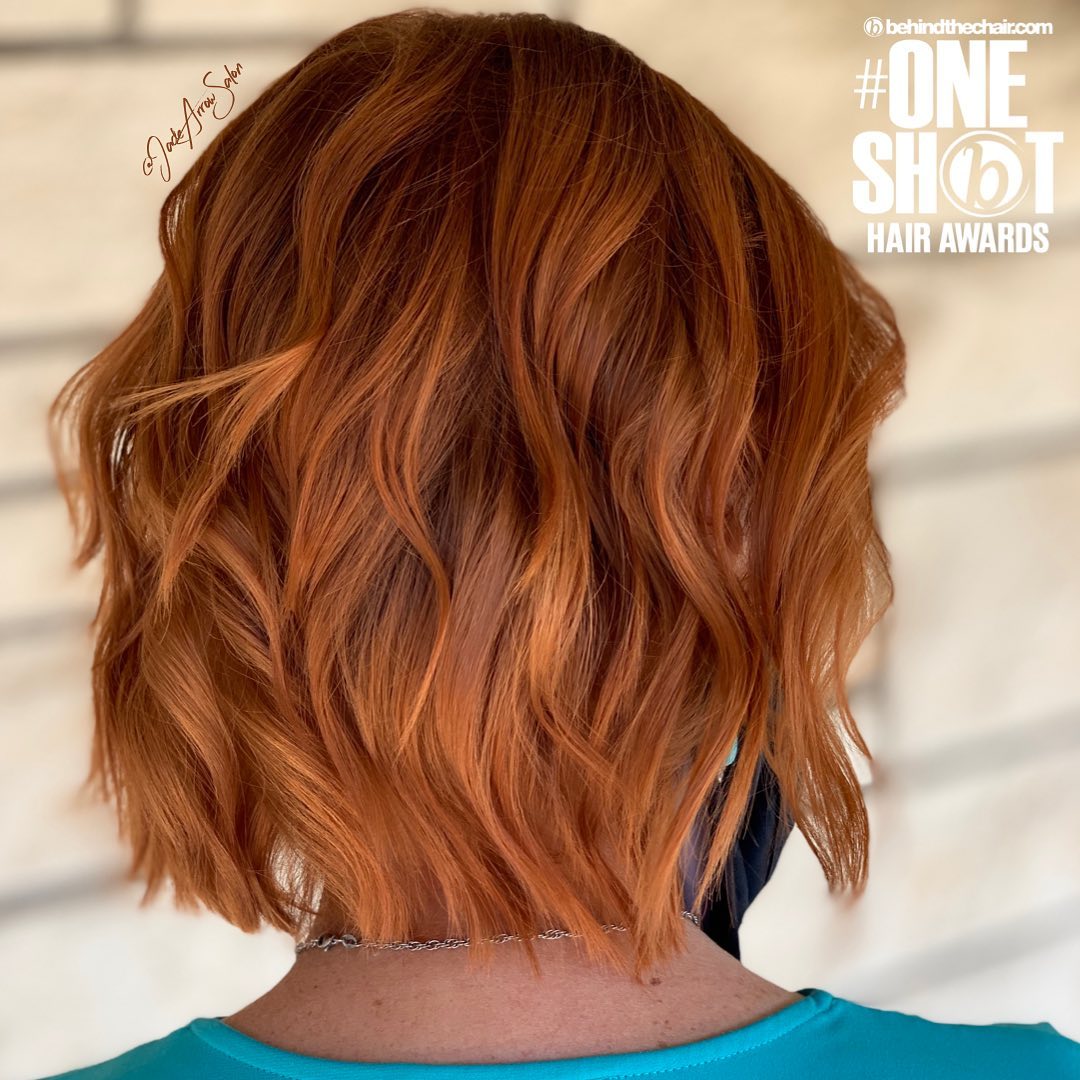 19. Full Bangs
Bangs give the appearance of more hair which gives off a thicker vibe.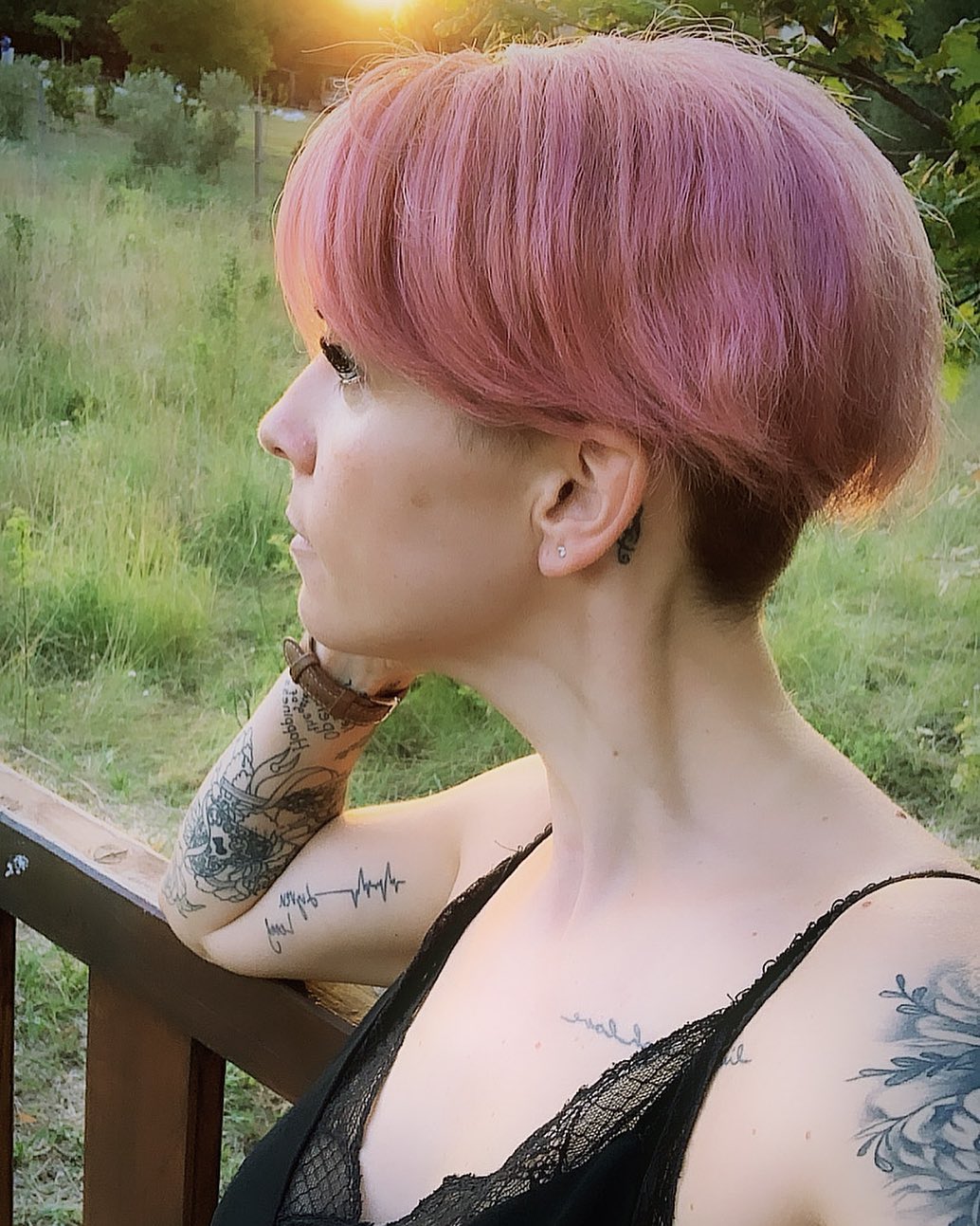 20. Highlights
Throwing a few highlights throughout your hair is great for adding light.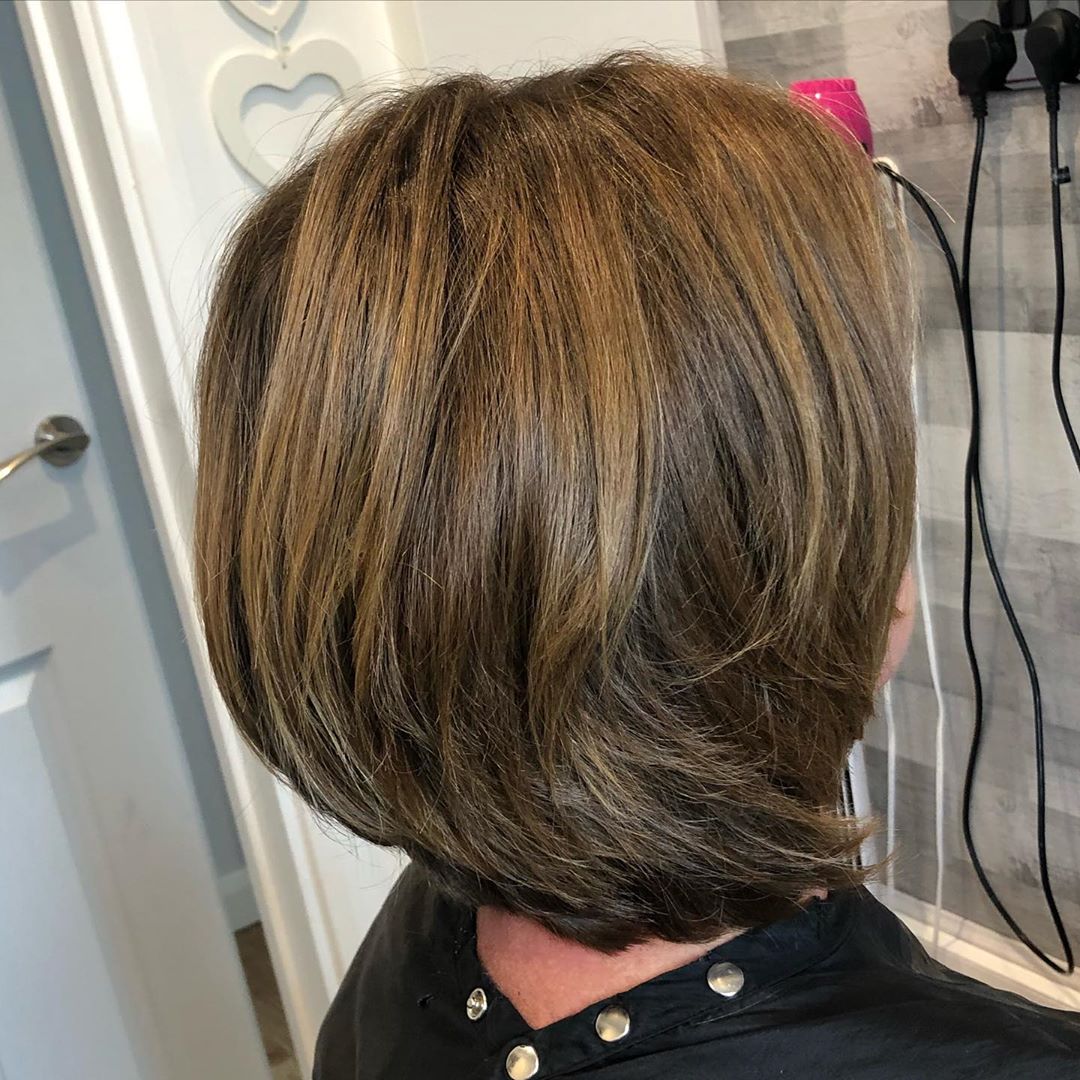 21. Wispy Pixie Bangs
A layered pixie with wispy bangs is a great style for fine hair.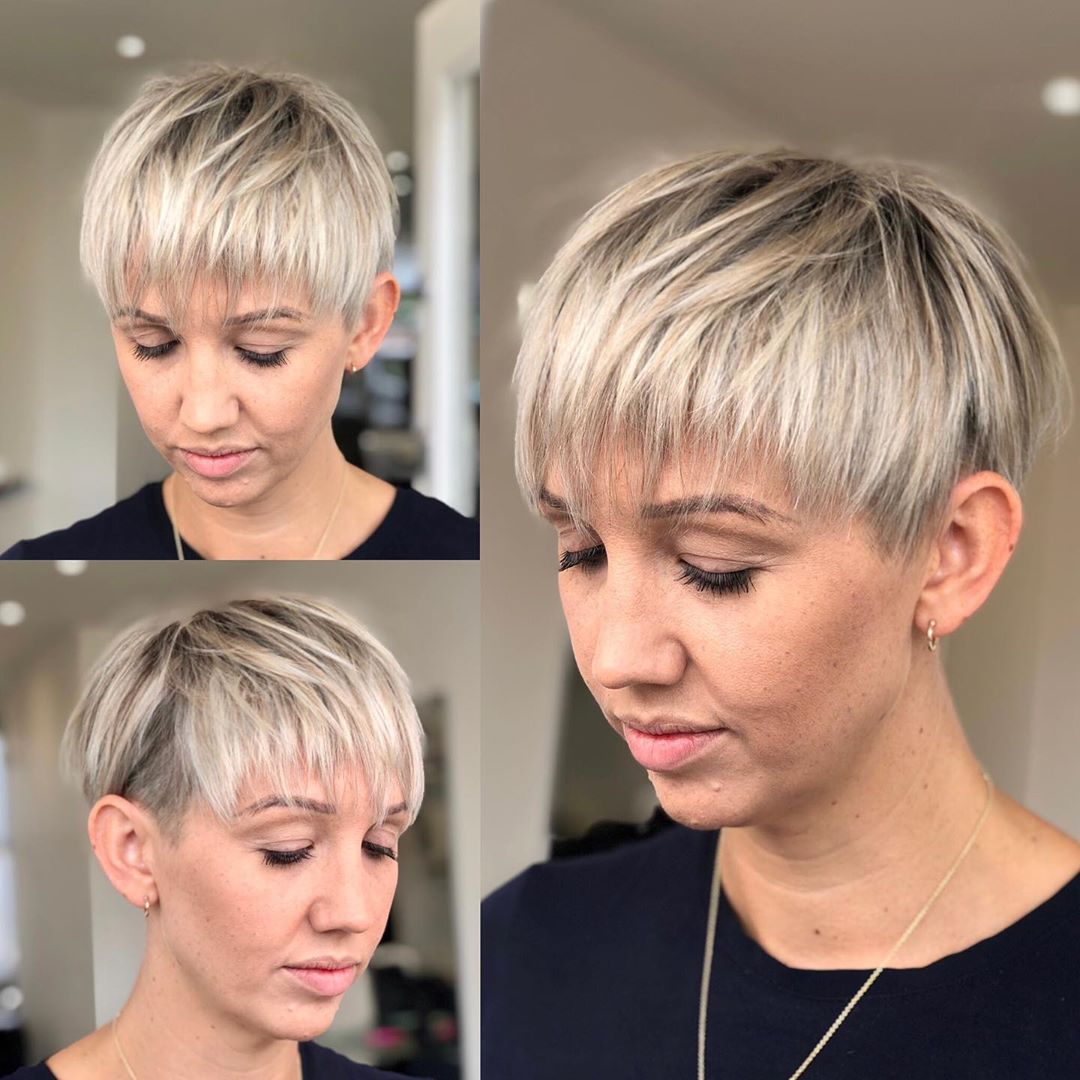 22. Angled Bob
An angled bob is the perfect dramatic cut your need in your life.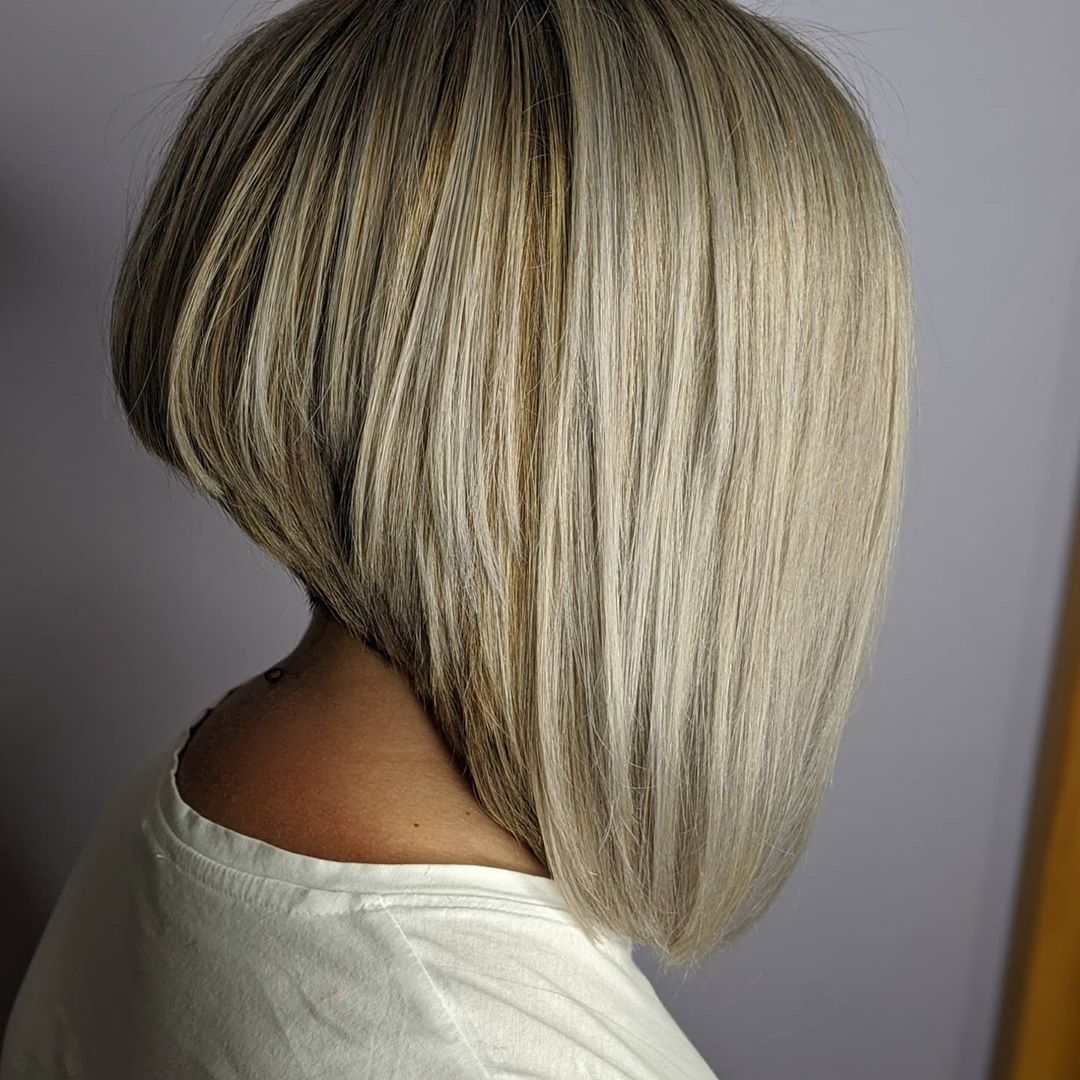 23. Two Toned
Pairing a darker and lighter color together will instantly make your hair seem thicker.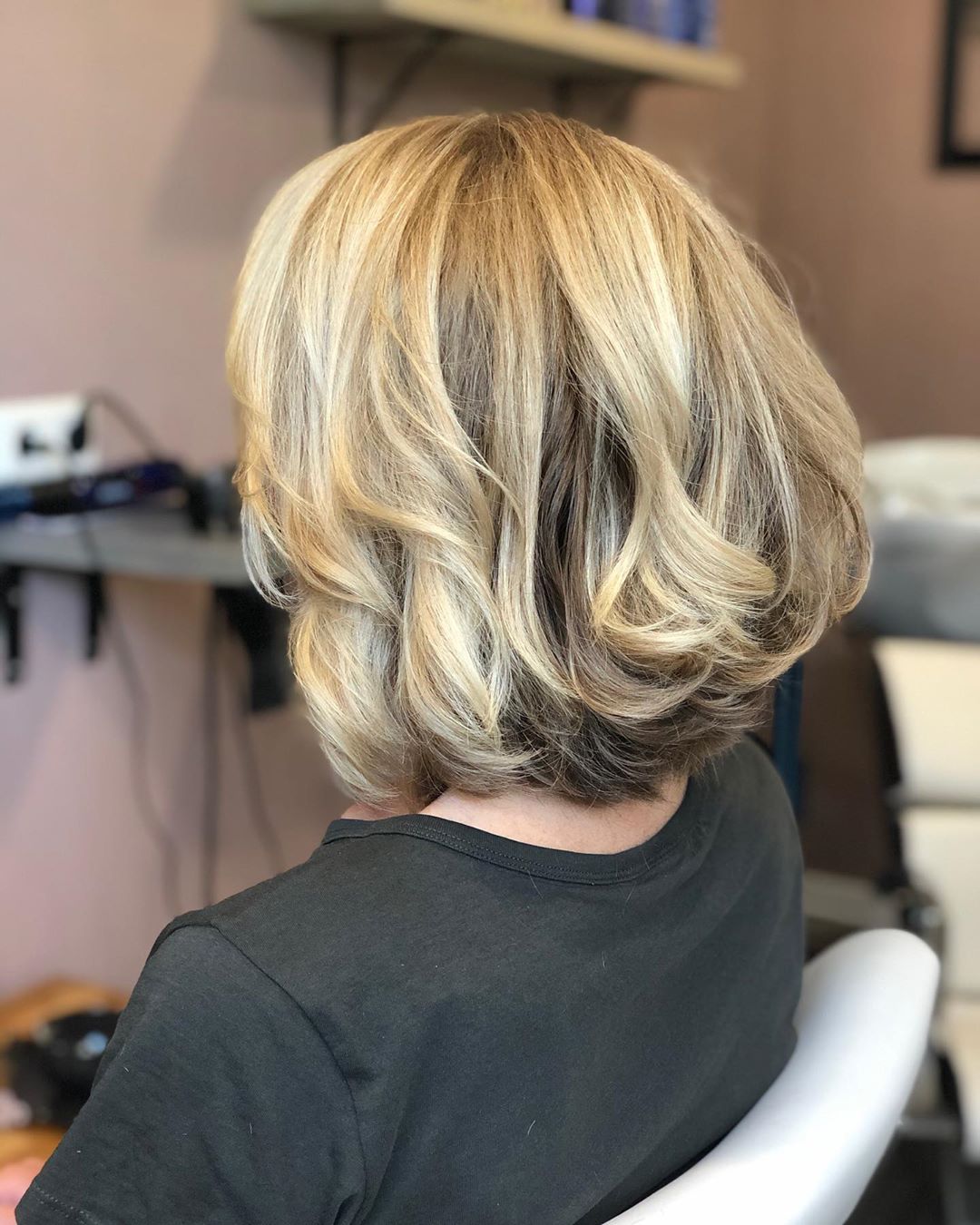 24. Sleek Bob
A sleek bob is a short hairstyle that just works with everyone.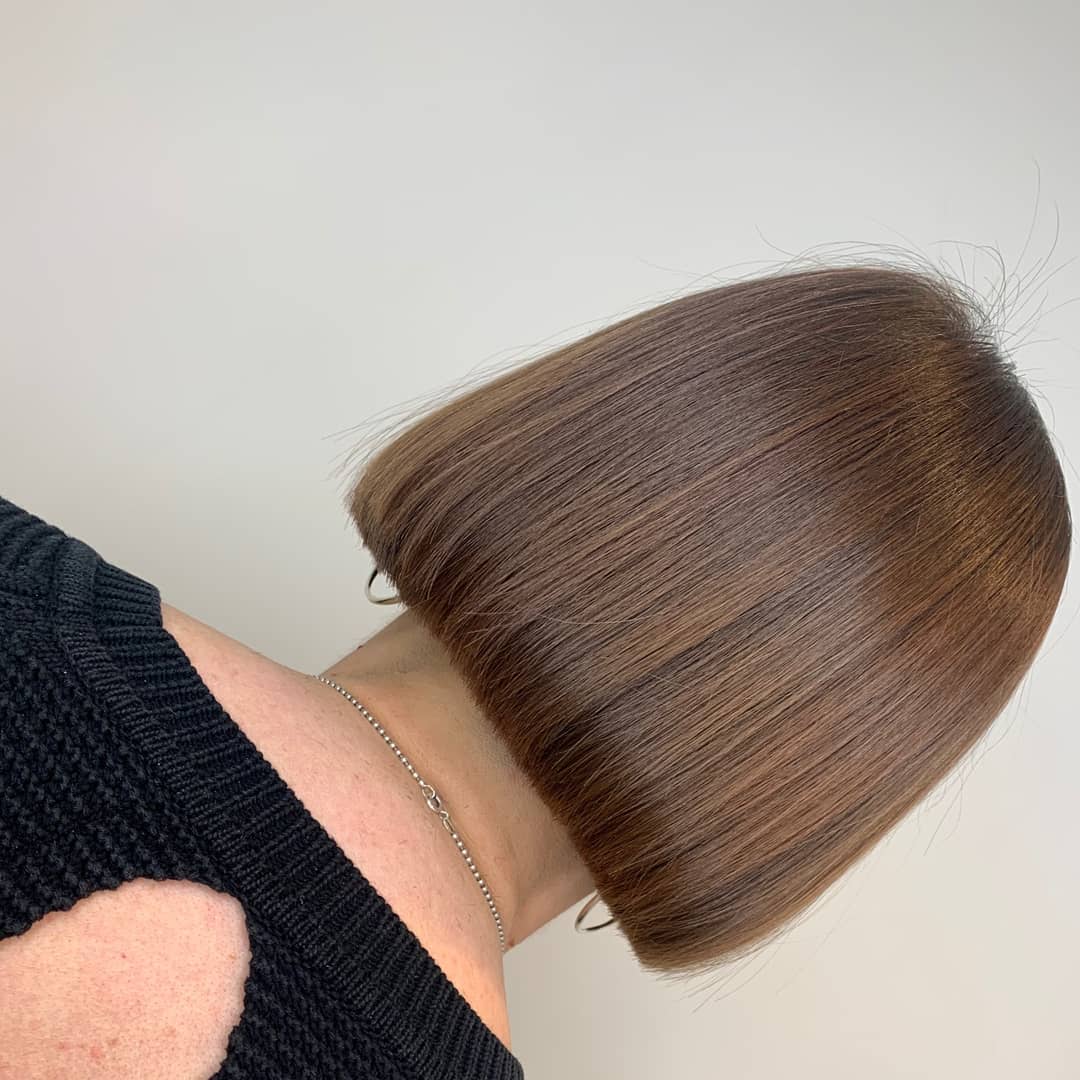 25. Fashion Color
Running a fashion color through your hair is a great idea for anyone with fine hair.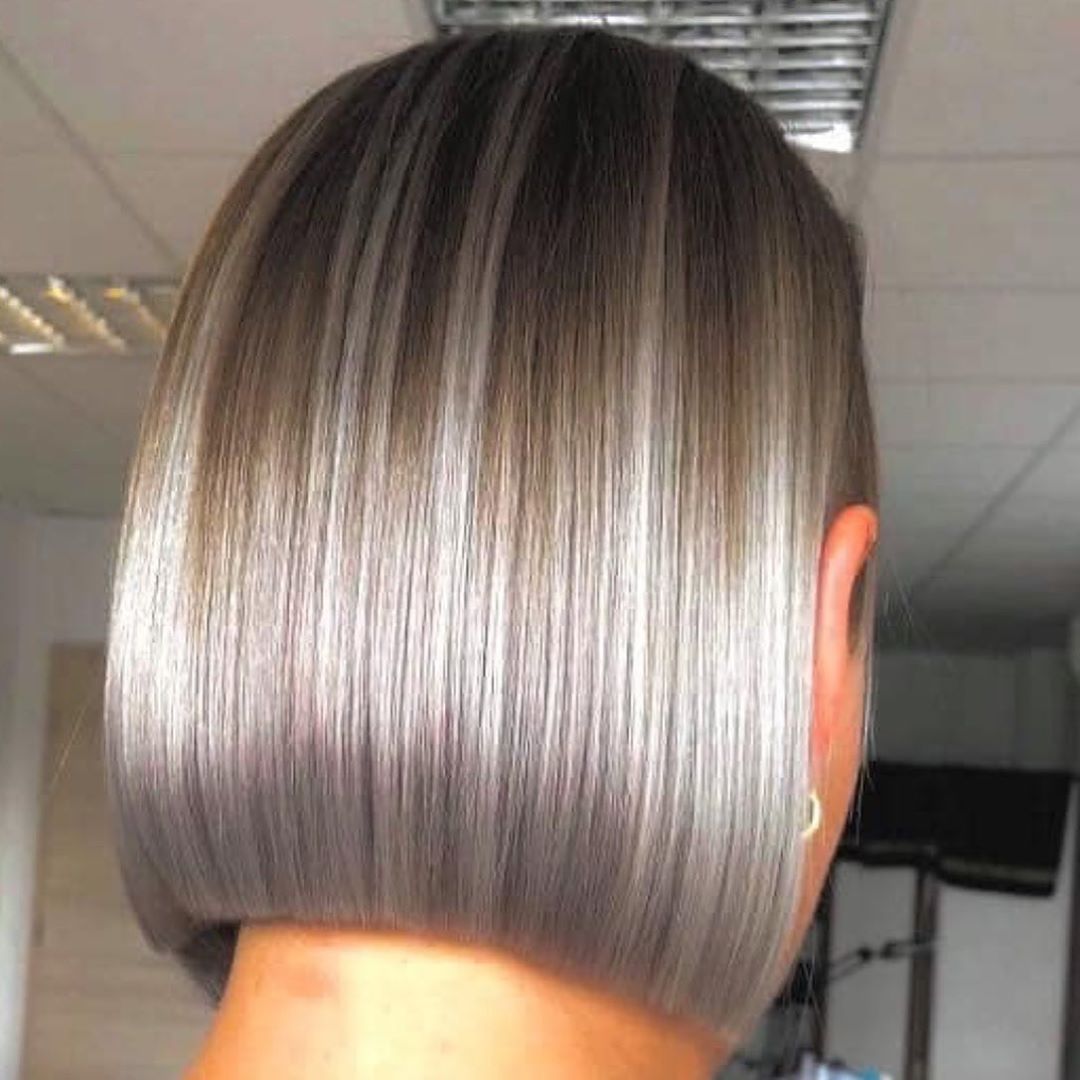 26. Chin Length
Chin length hair, like this short angled bob, really helps show off a great shorter style.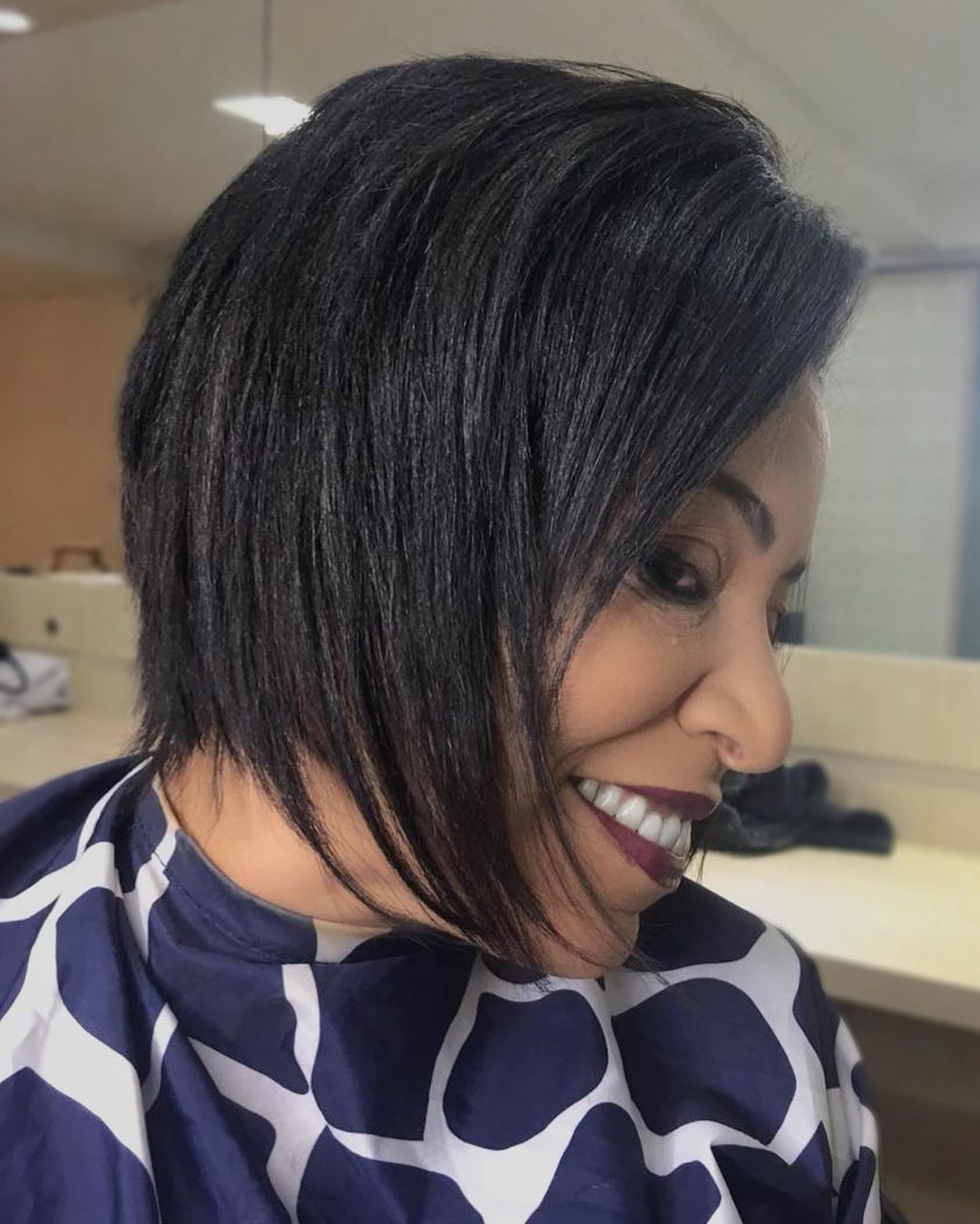 27. Longer Side
Keep one side of your hair longer than the other for a stunning short style.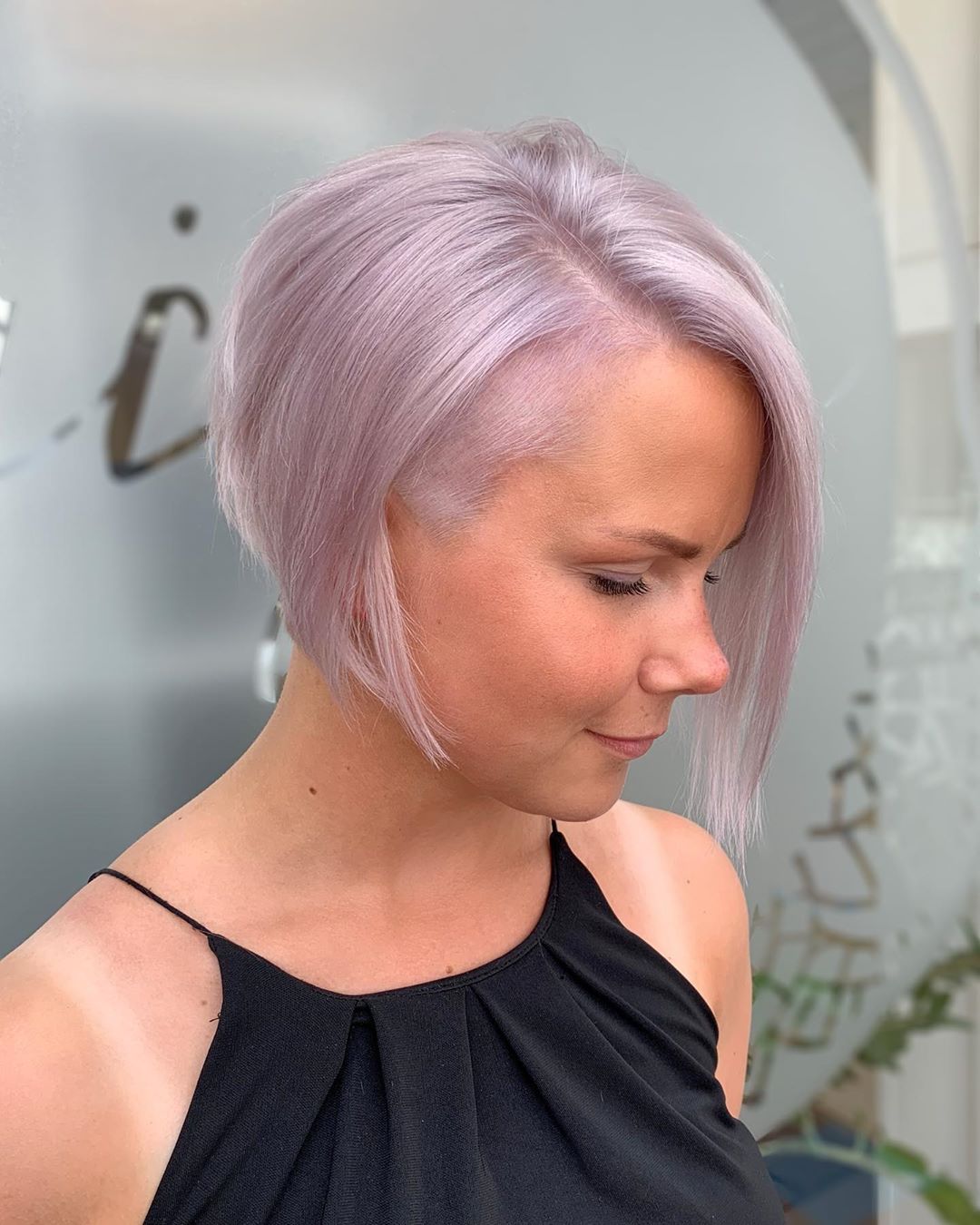 28. Asymmetrical Cut
An asymmetrical cut is perfect for adding layers and fullness around the face.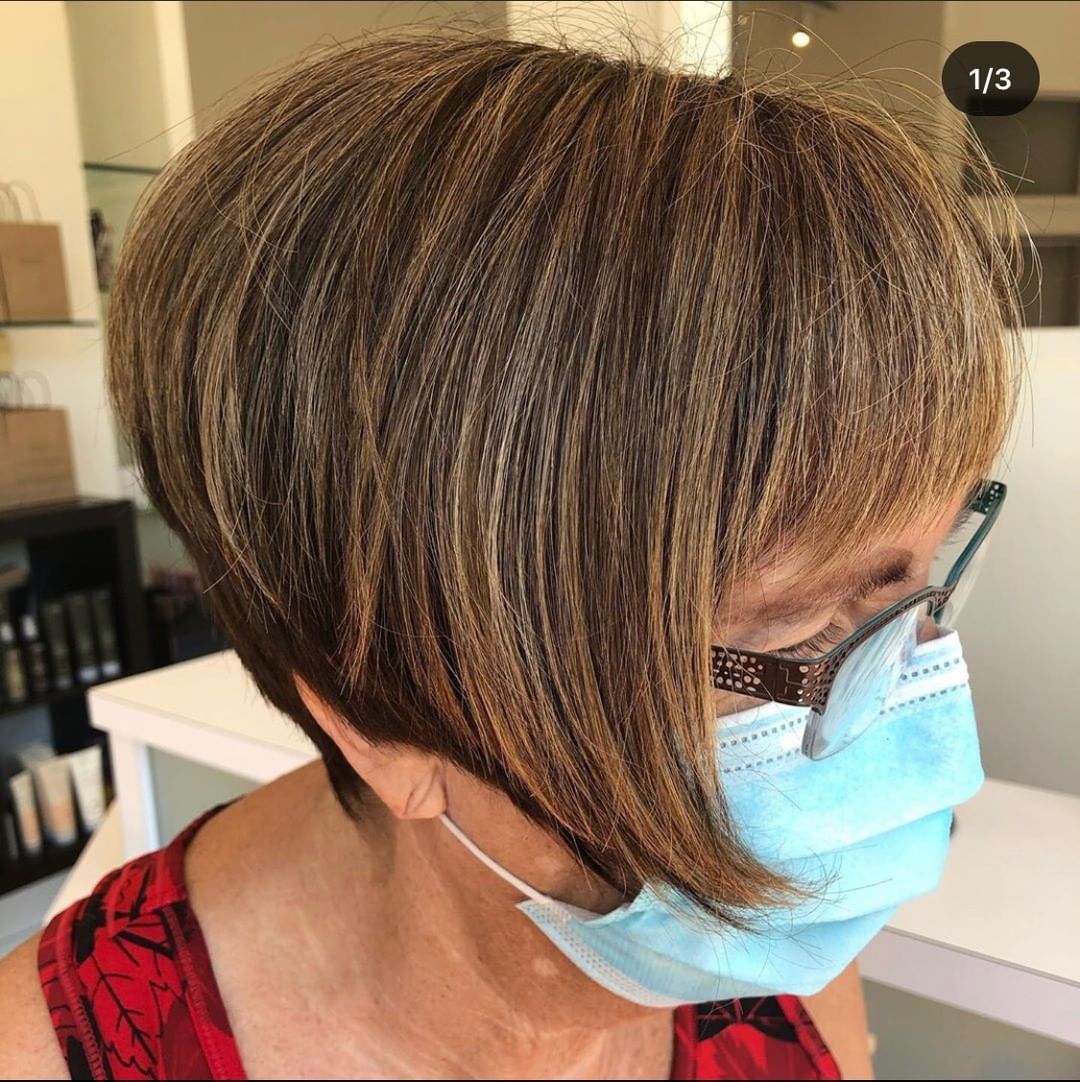 29. Full Bob
Bobs are a great shorter style to rock if you're worried about your fine hair.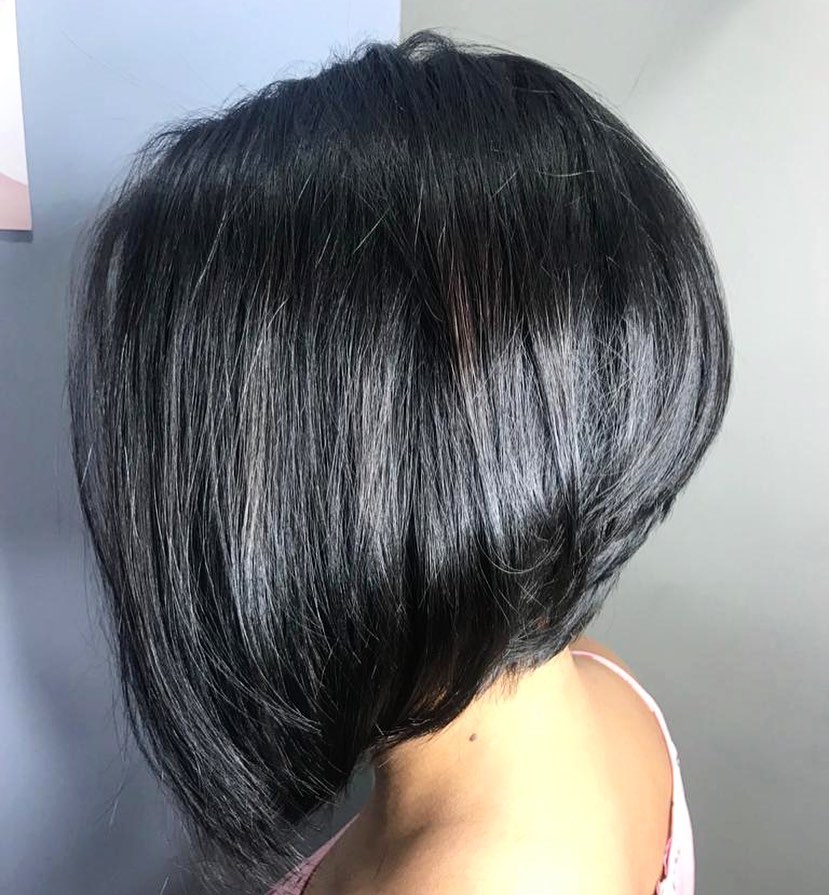 30. Balayage lob
A balayage color paired with a lob gives the hair a thickness you might be seeking.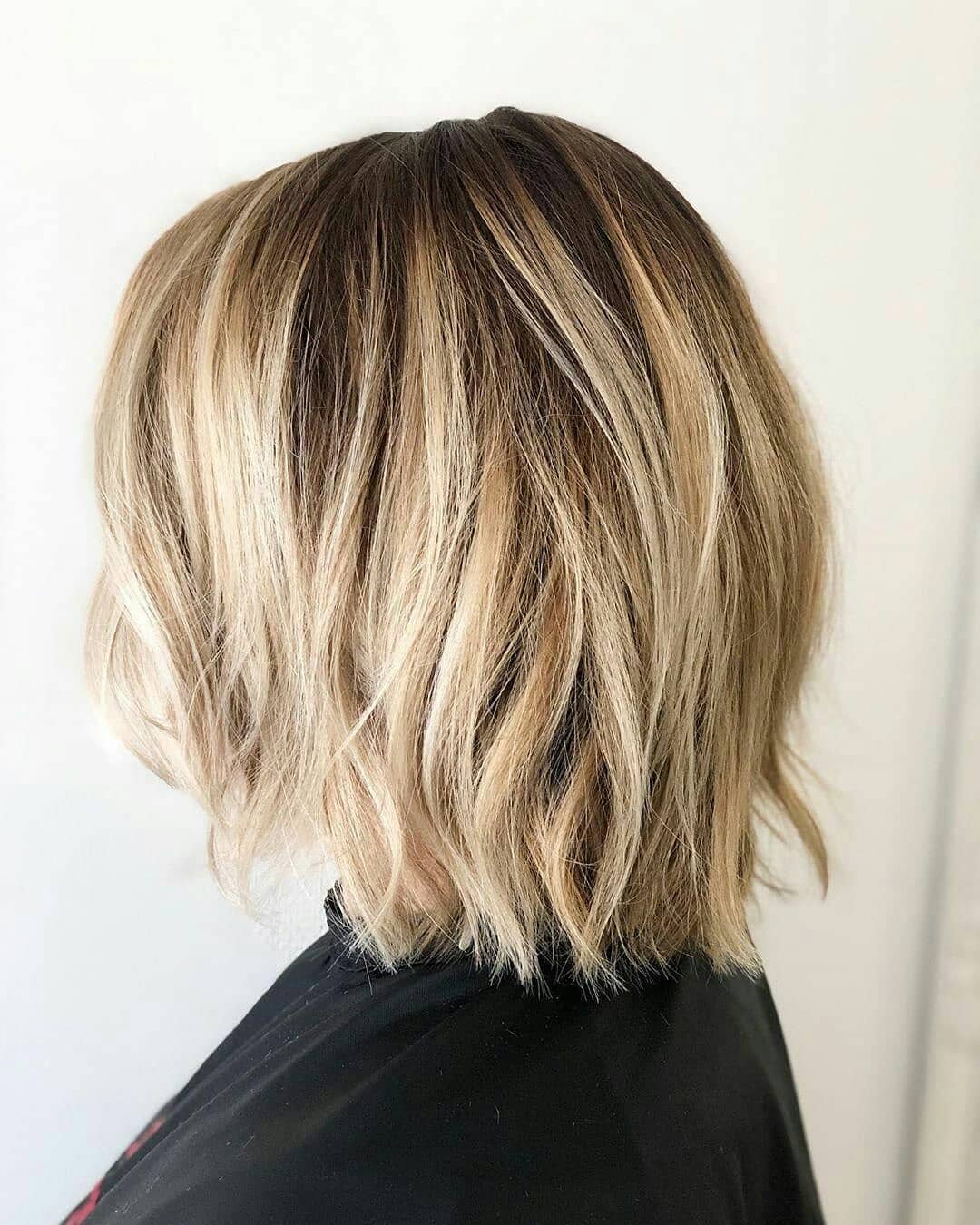 Even if you have fine hair, you can rock a number of stunning short hairstyles. Some of these shorter styles may even make your fine hair look thicker and bring the added volume you might want.
31. Maroon Hair With Bangs
Bright red or maroon hair will look trendy. It is also a common color for the Fall season.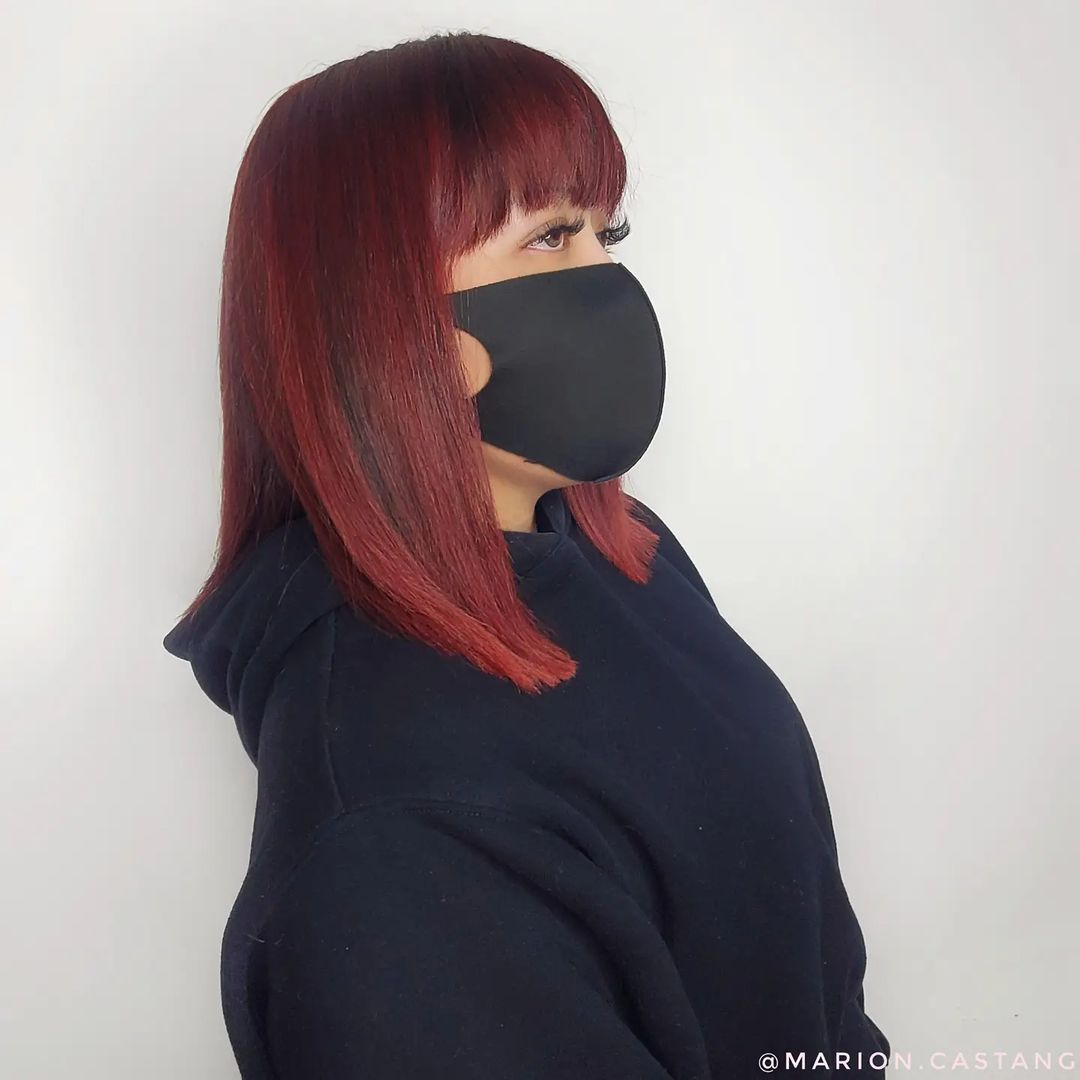 32. Light Brown Curly Look
This hair color will take some time to perfect and get just right. Color it every 6 weeks to maintain the look.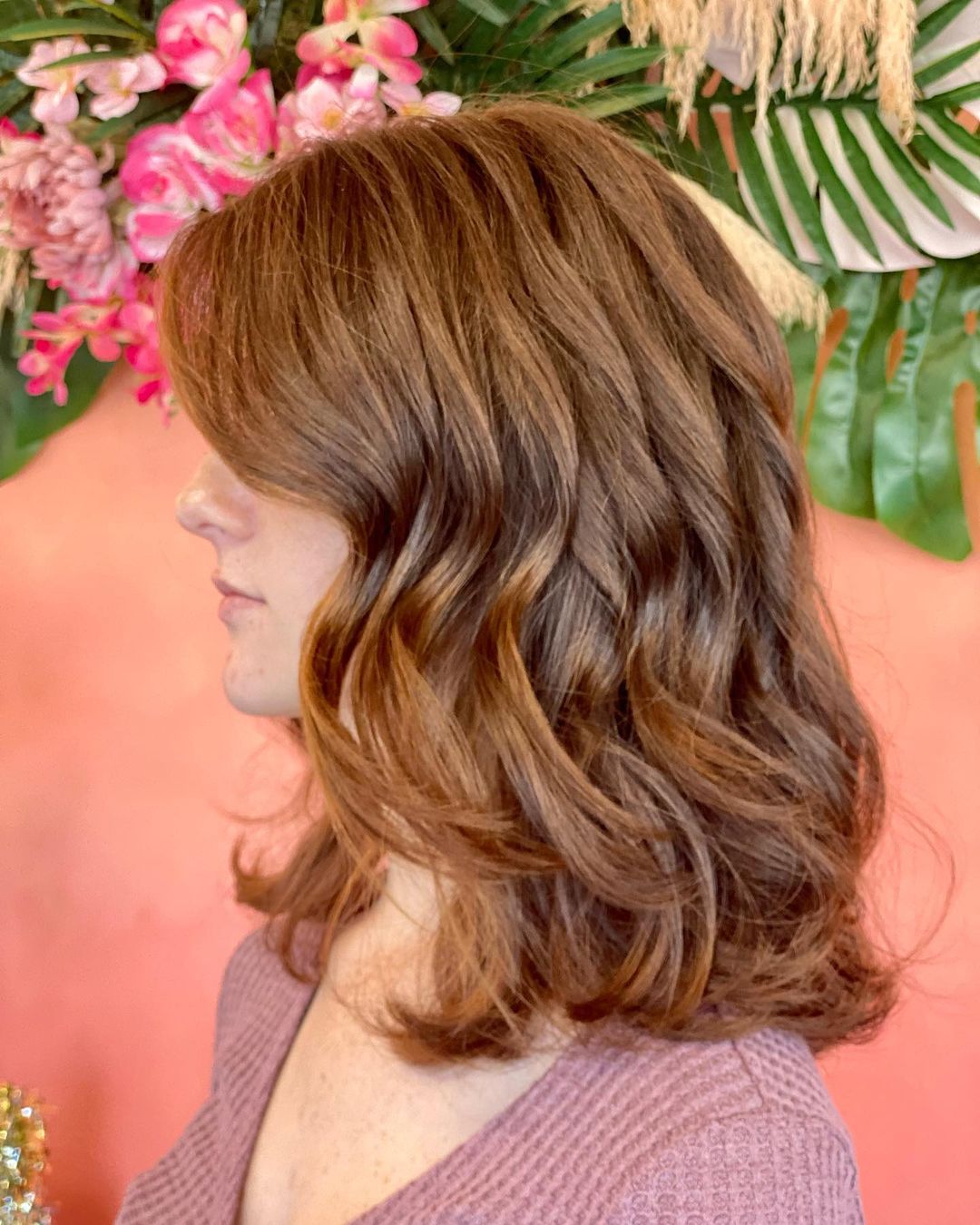 33. Chopped Voluminous Hair With Highlights
Adding some color and highlights to your hair will hide the fact that it is fine.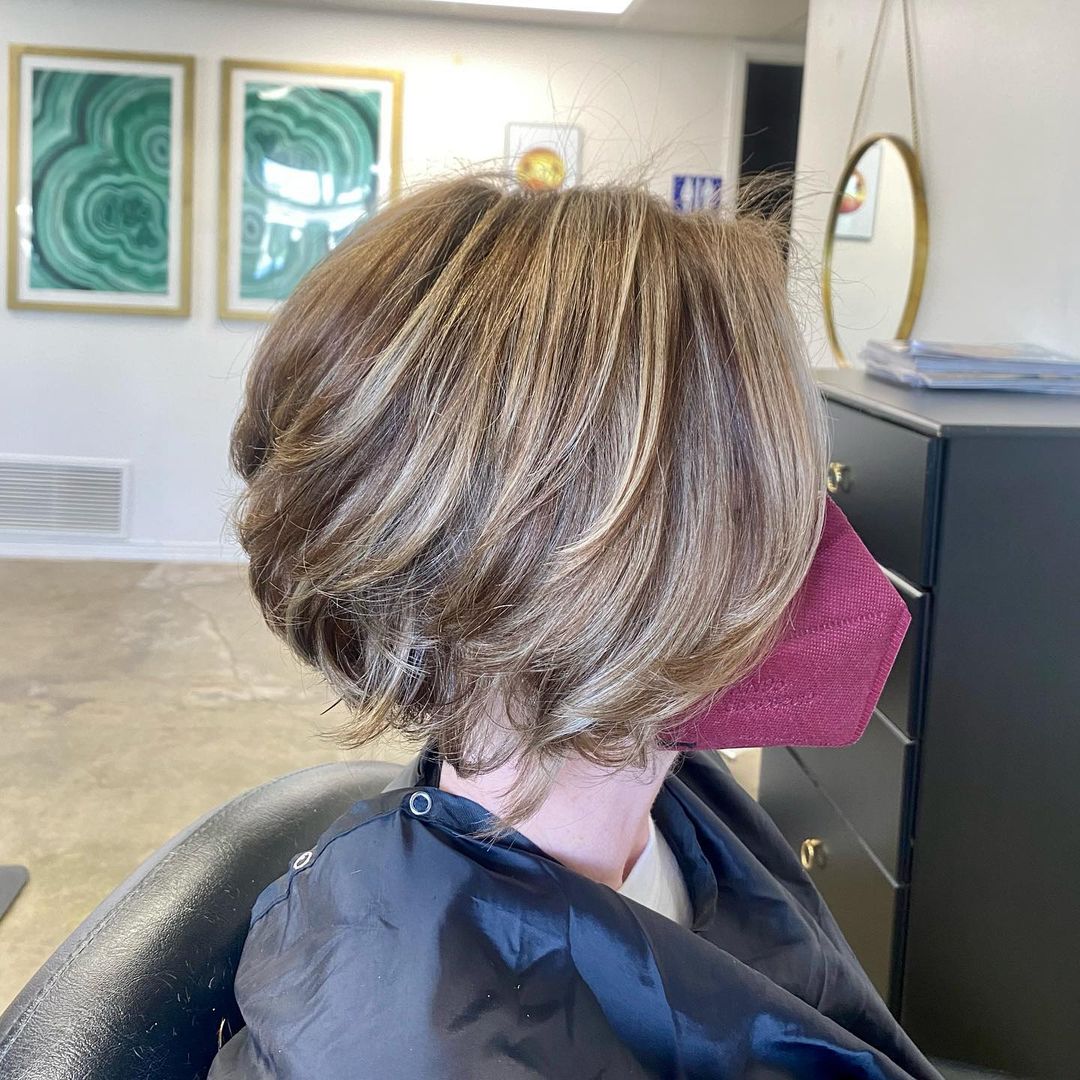 34. Brown Hair Chopped Pixie
Add volume and dimension with the right hair cream to get this look.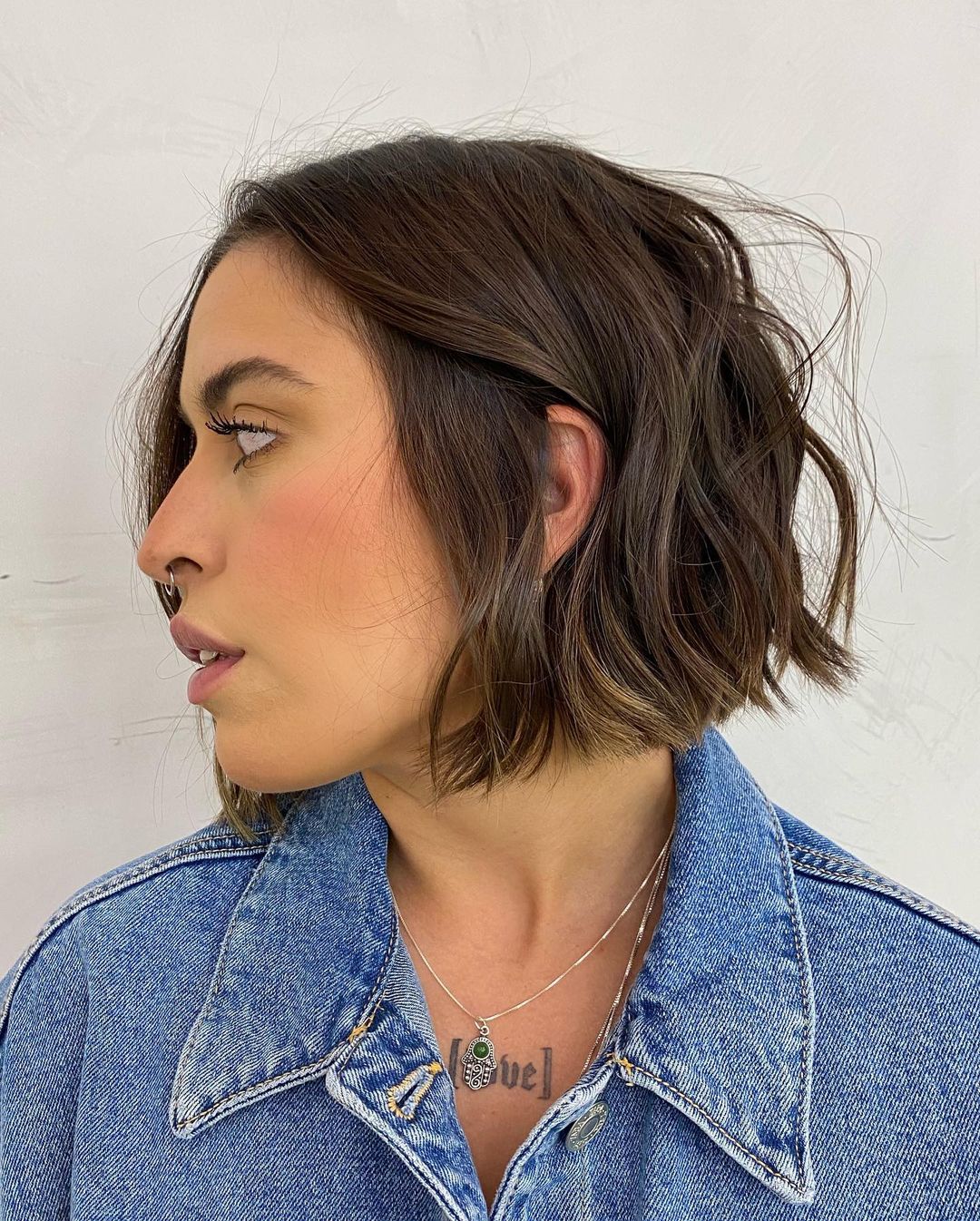 35. Short Blonde Pixie
Add dimension to your top potion with the right hair cream to hide your thin strands.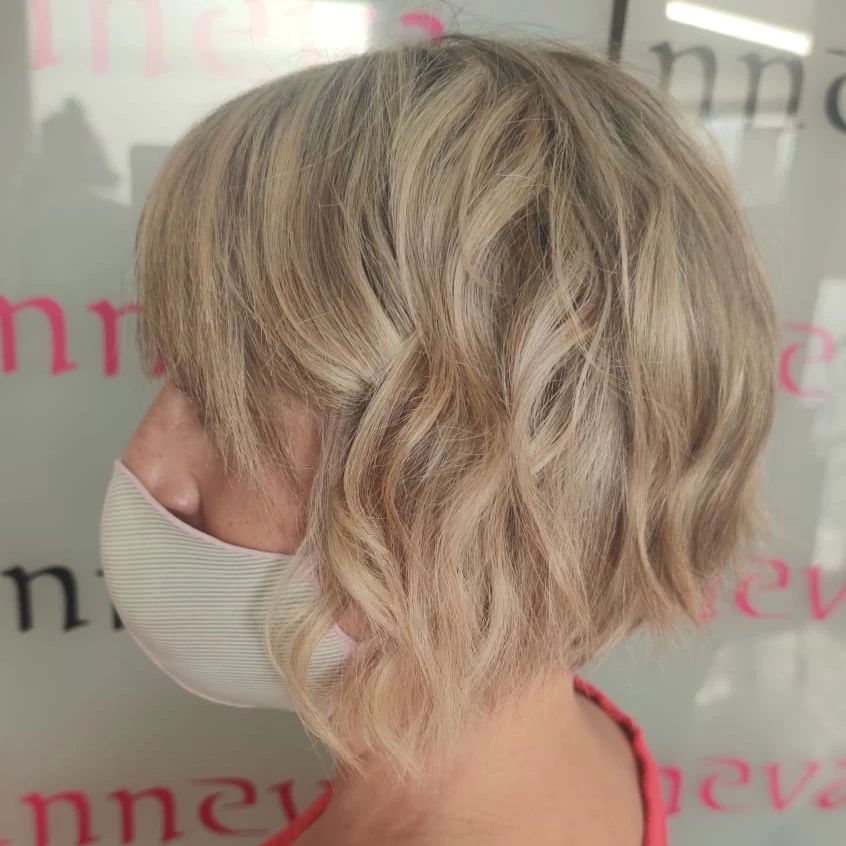 36. Modern Short Brown Cut
Women who are in their twenties will adore this look and show it off anywhere they go.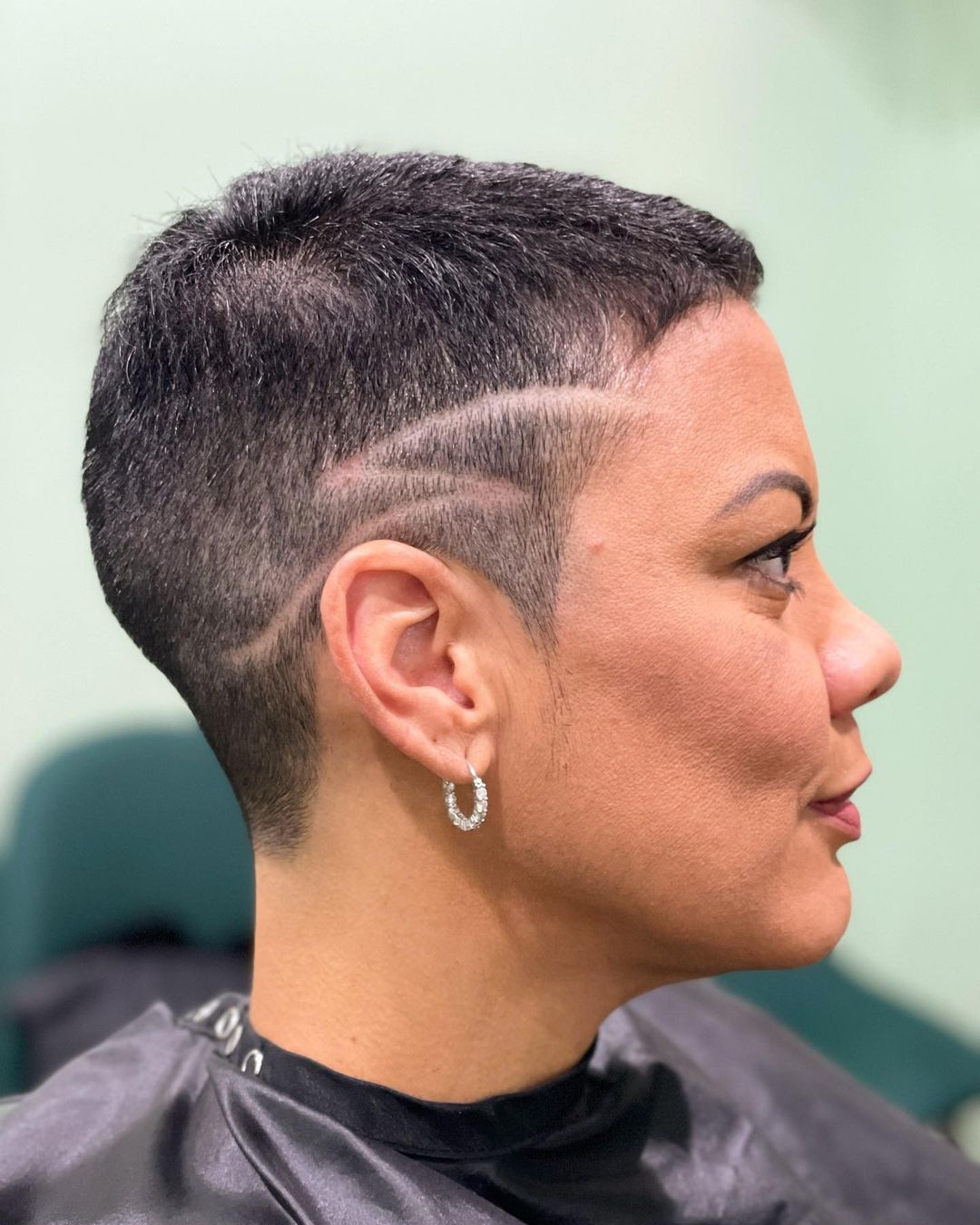 37. Sleek Straight Hair Black Look
Get your hair cut in layers to hide your thin strands.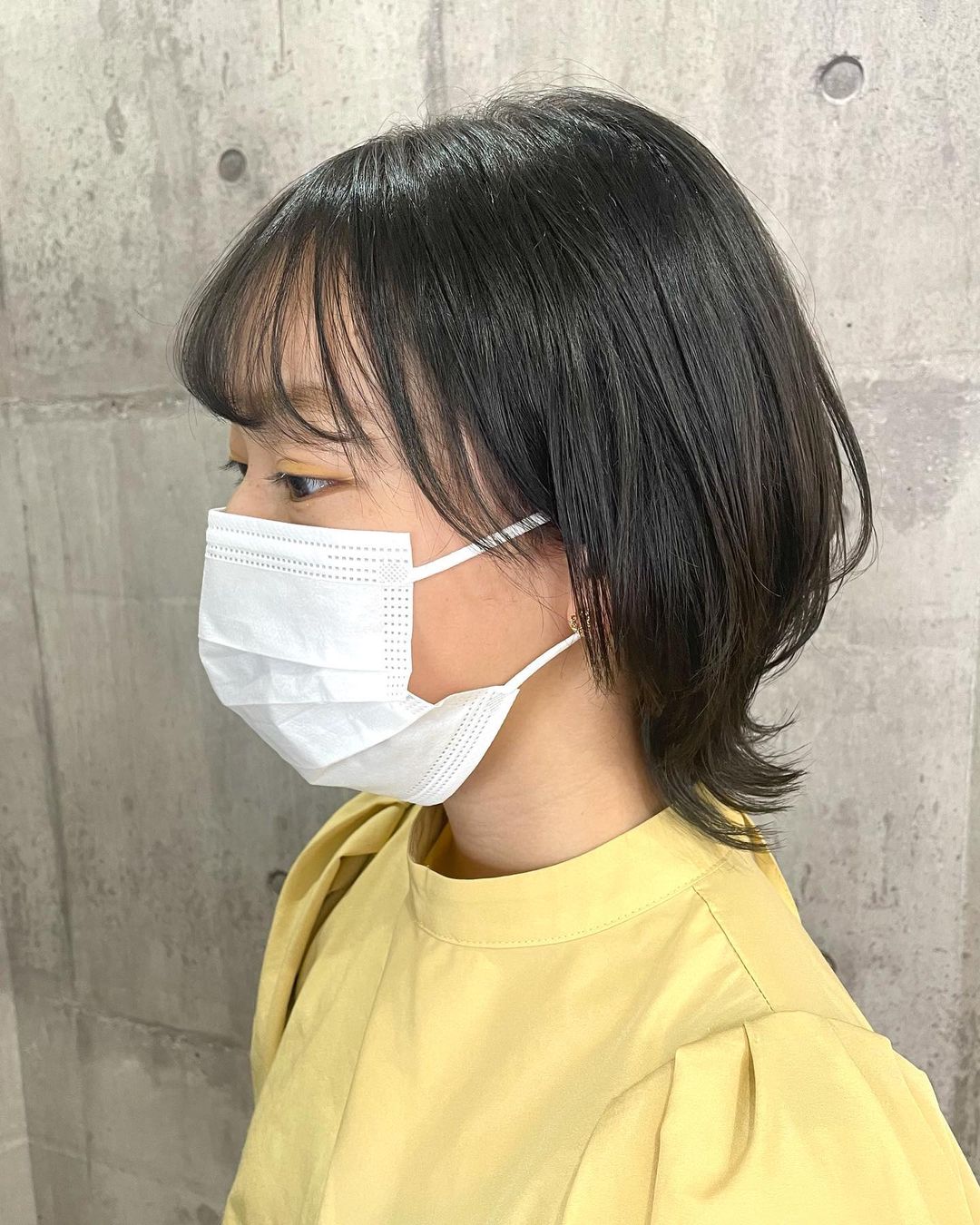 38. Curly Red Updo
Add a ton of curling cream to achieve this serious amount of volume. Orange and red hair dye is a must-do for adding depth and dimension.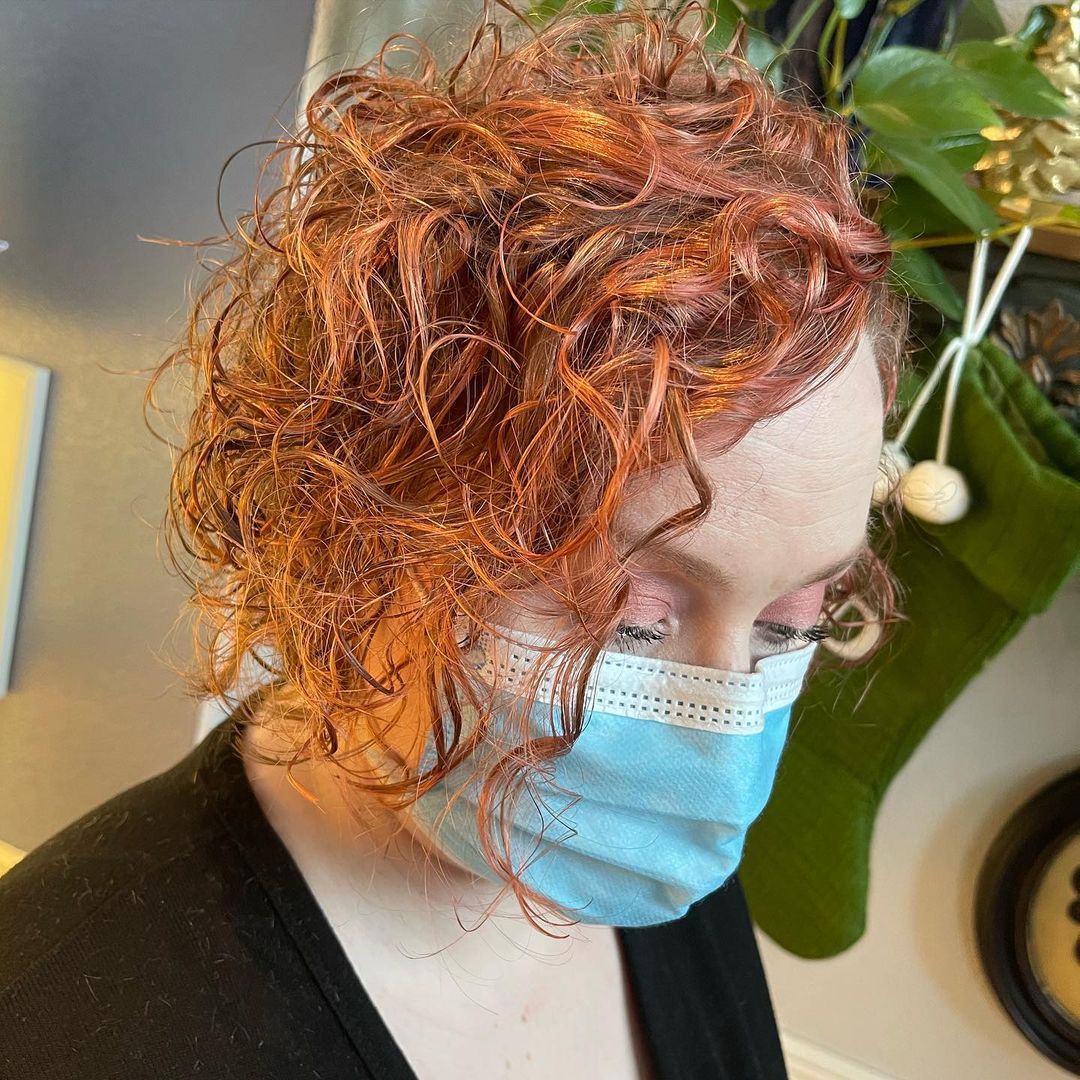 39. Short Silver Pixie
If your hair is thin and you want to add your own touch to it, this is your new hairdo!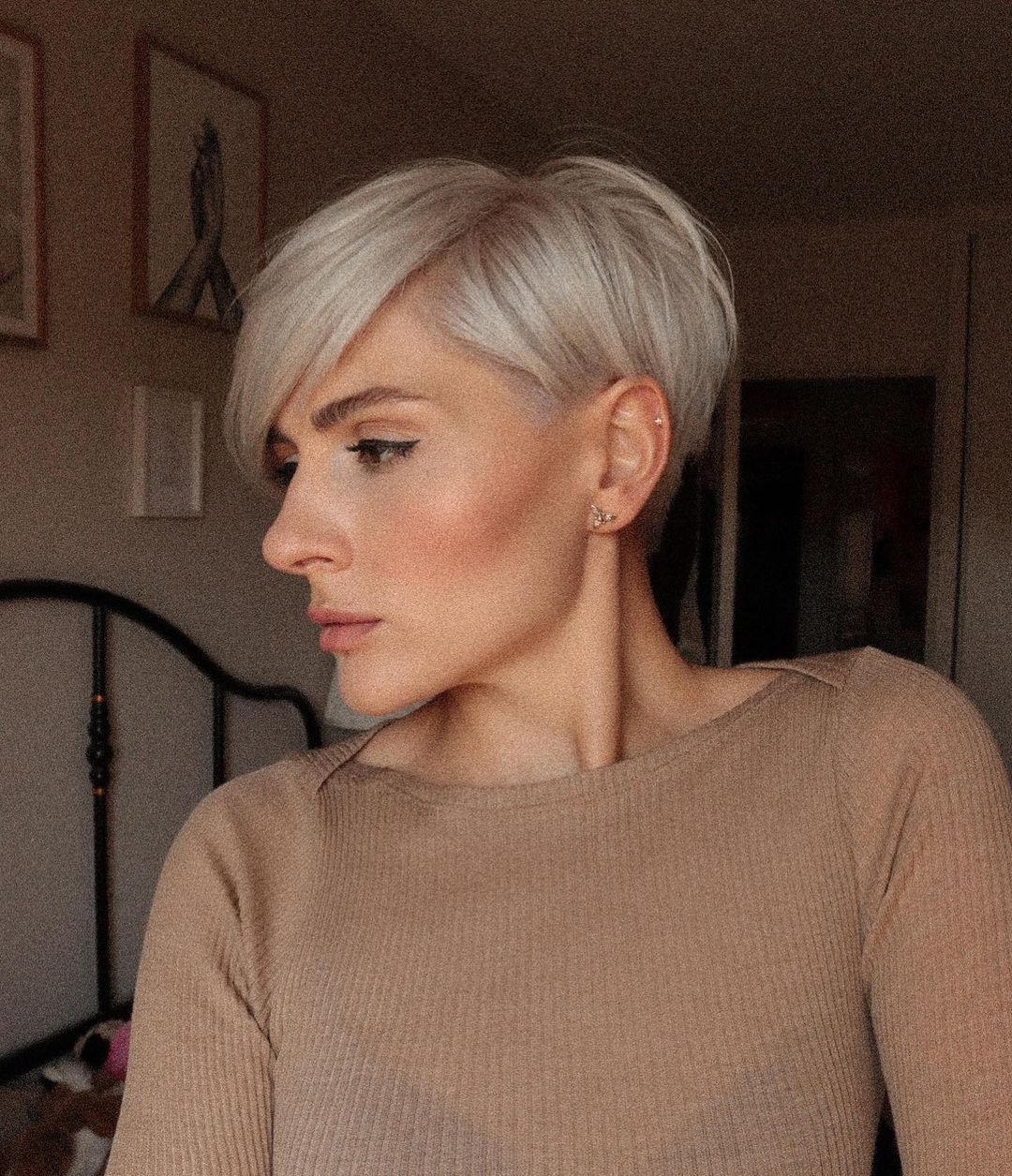 40. Hair With Highlights
If you fully trust your hairstylist why not give it a go with this gorgeous ombre highlight hair?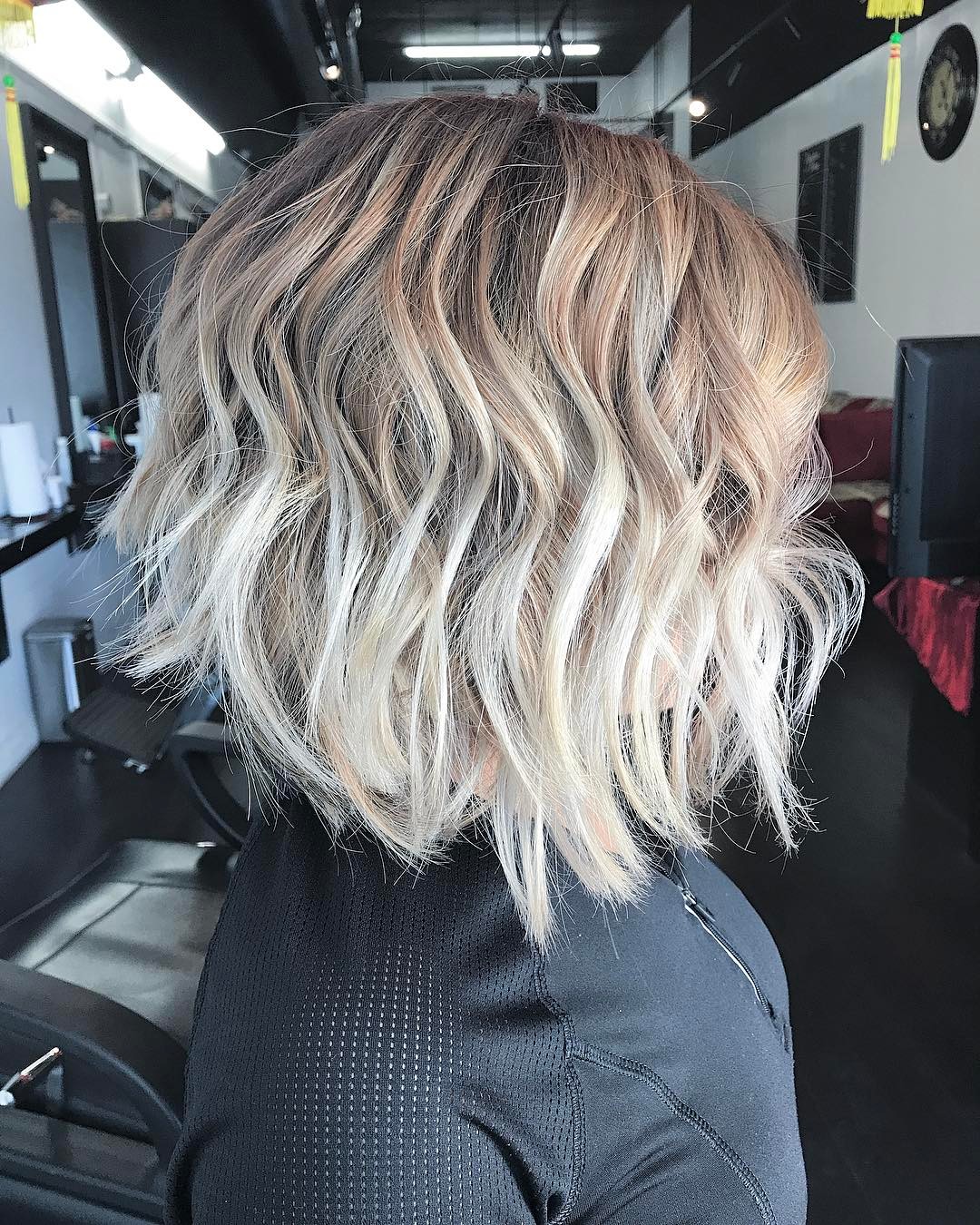 41. Chopped Pixie Black Hair
Mature women who like low-key and low-maintenance looks will enjoy this design.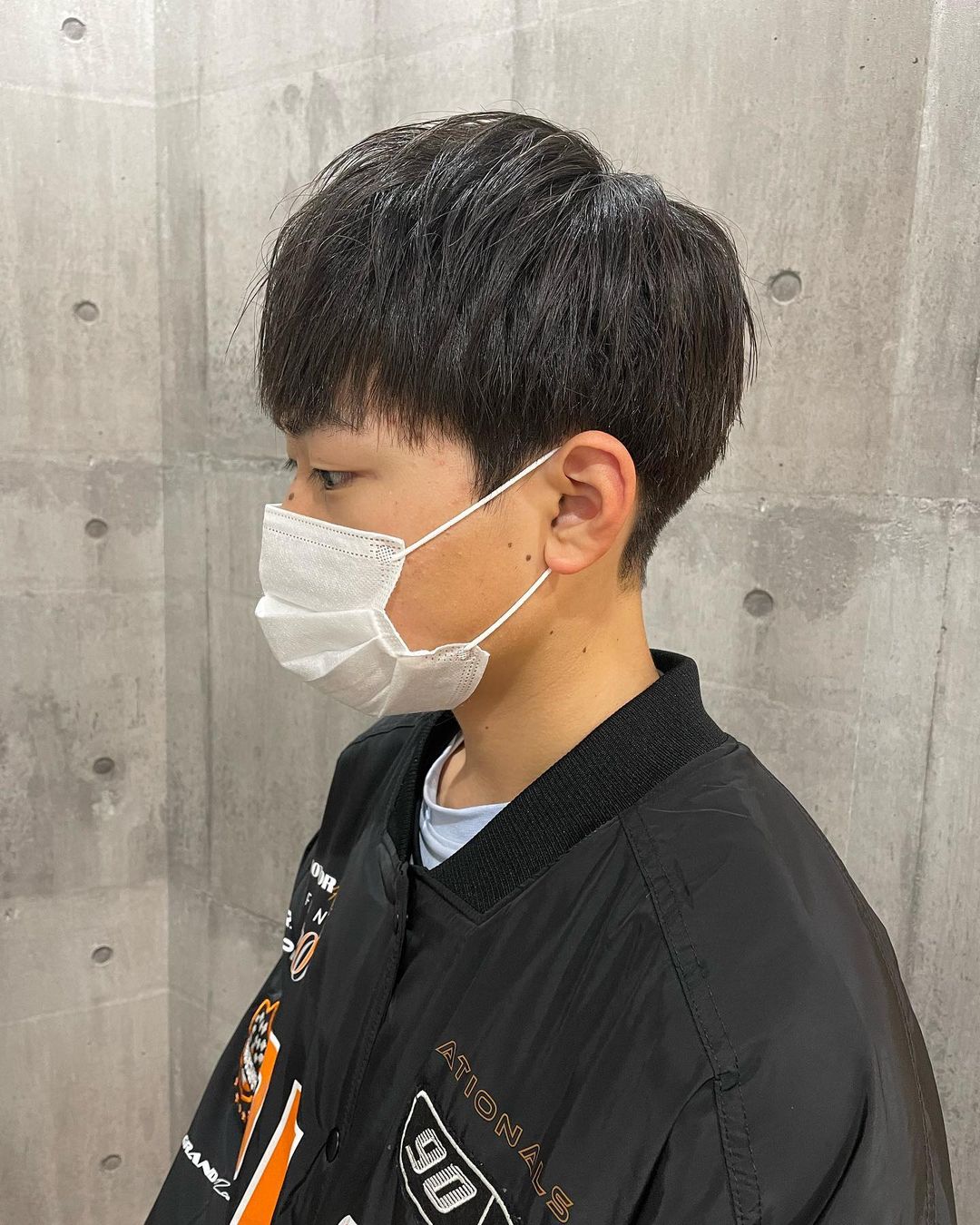 42. Copper Brown Pixie
A must-try color for the Fall season that will distract from your thin strands.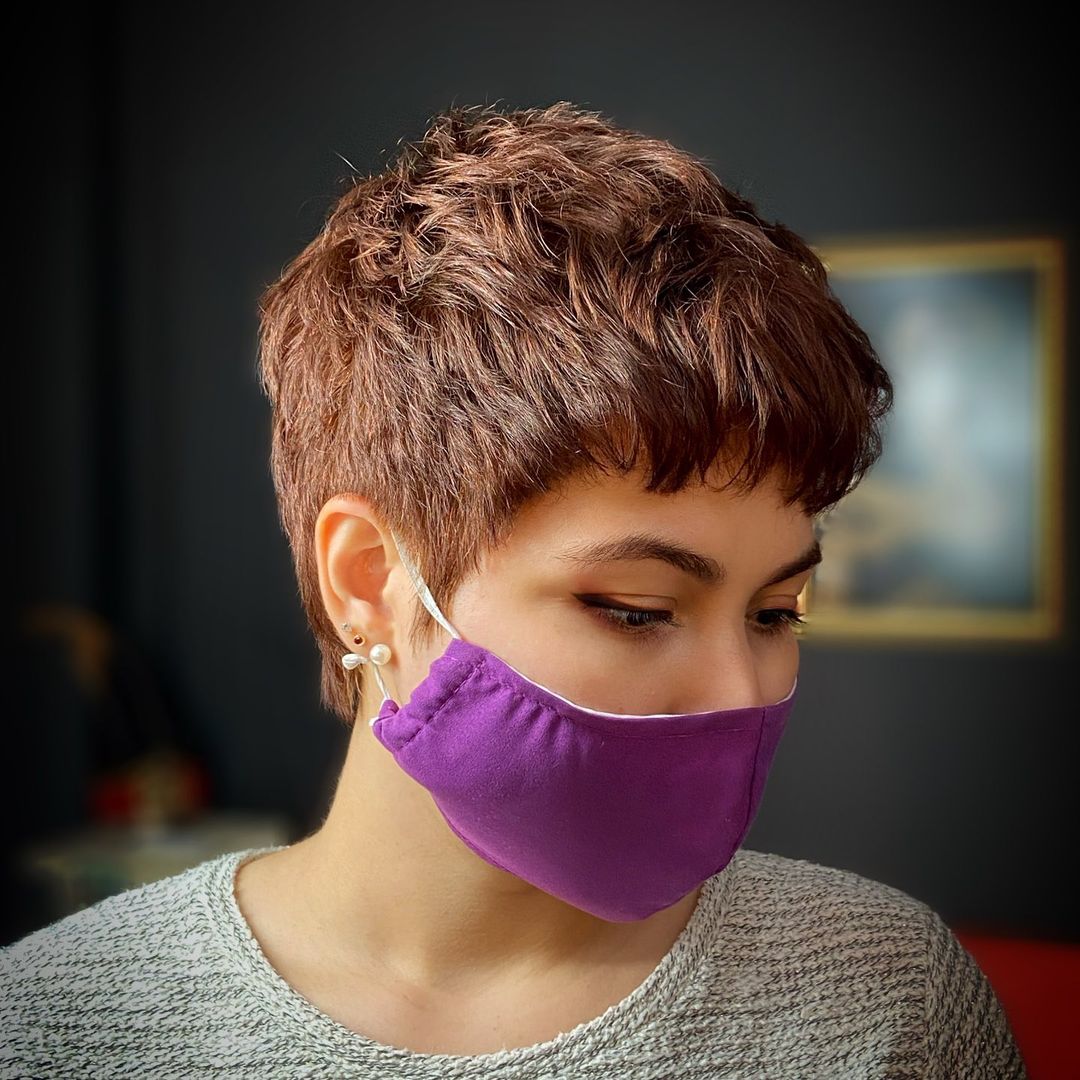 43. Voluminous Brown Bob
Women who want to add depth and dimension will easily achieve that through this color combo.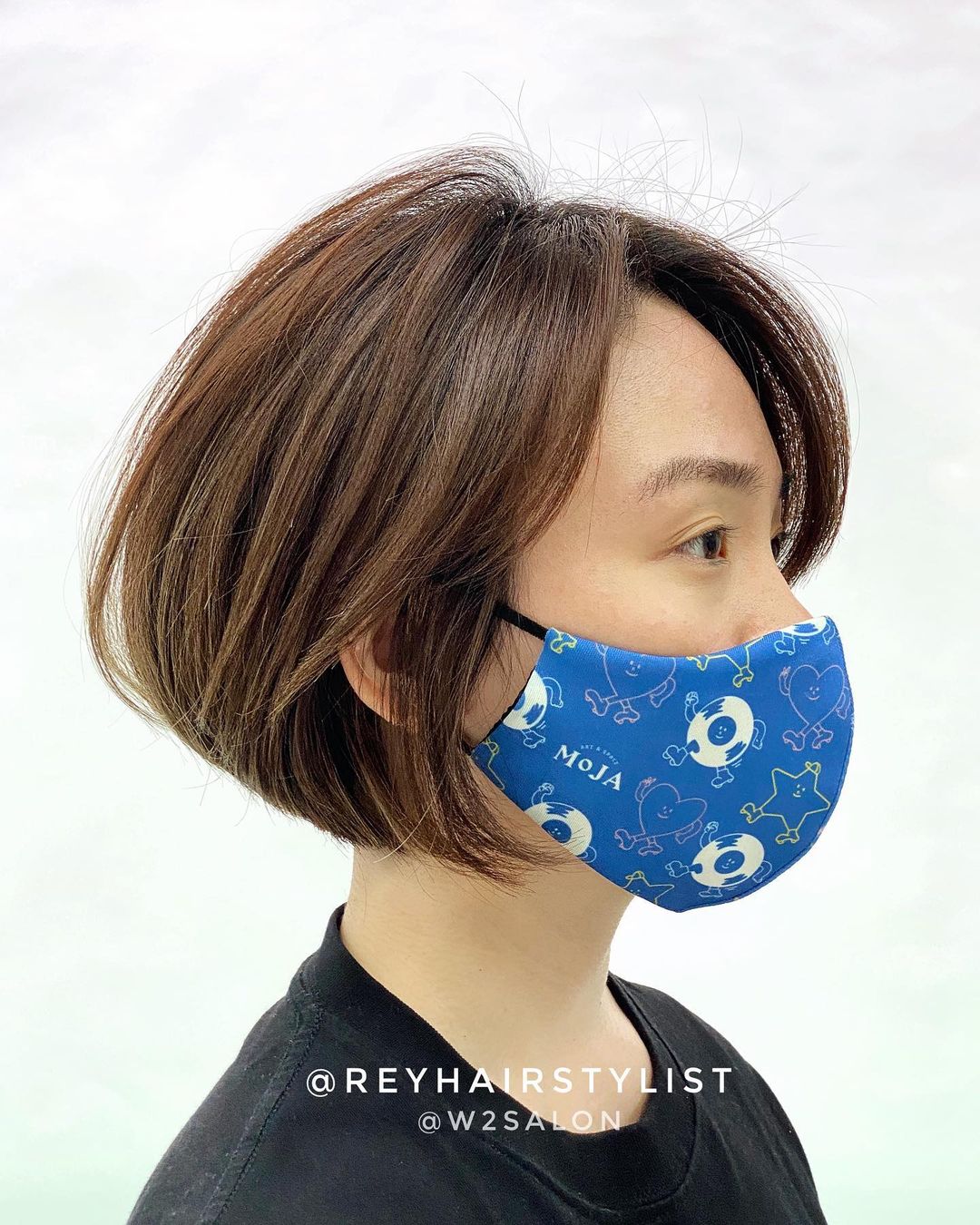 44. Straight A-Line Bob
An A-line bob is so chic and trendy at the moment. It will also accentuate your natural strands.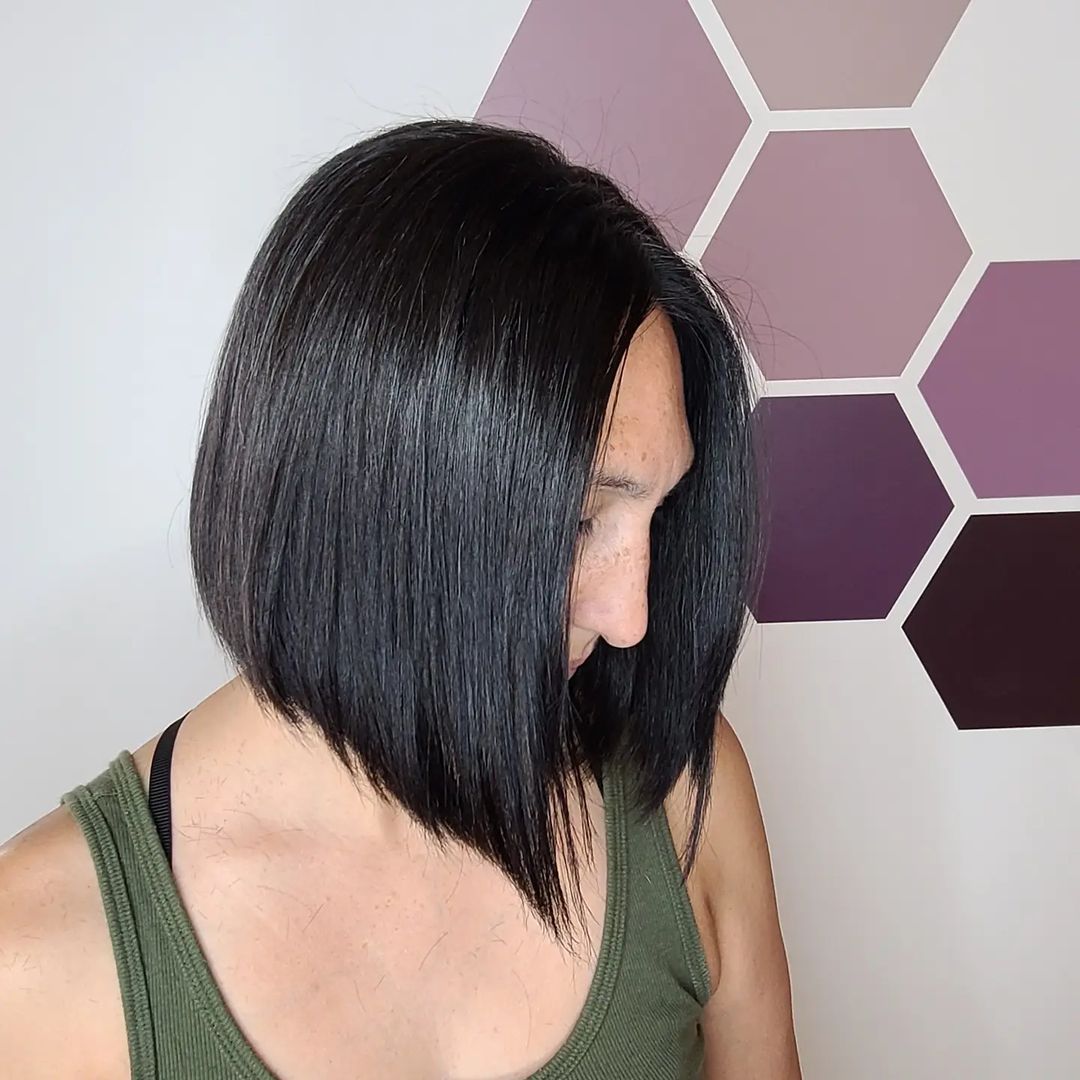 45. Blonde Curly Look
Go for your favorite curling cream and style this look with your curling wand to add dimension.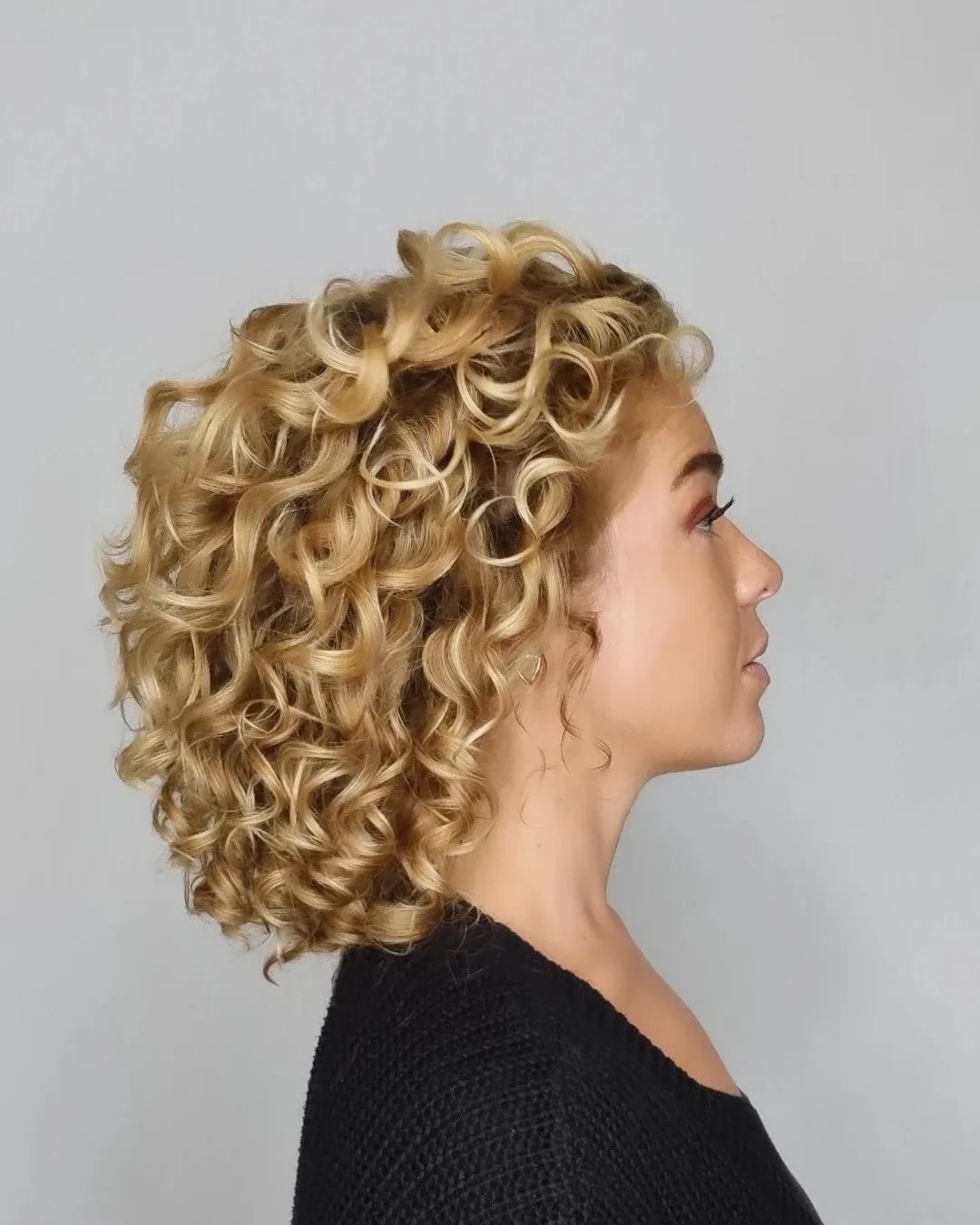 46. Elf Hairstyle
Elf cuts are the best go-to cut for women who struggle with thin and short hair.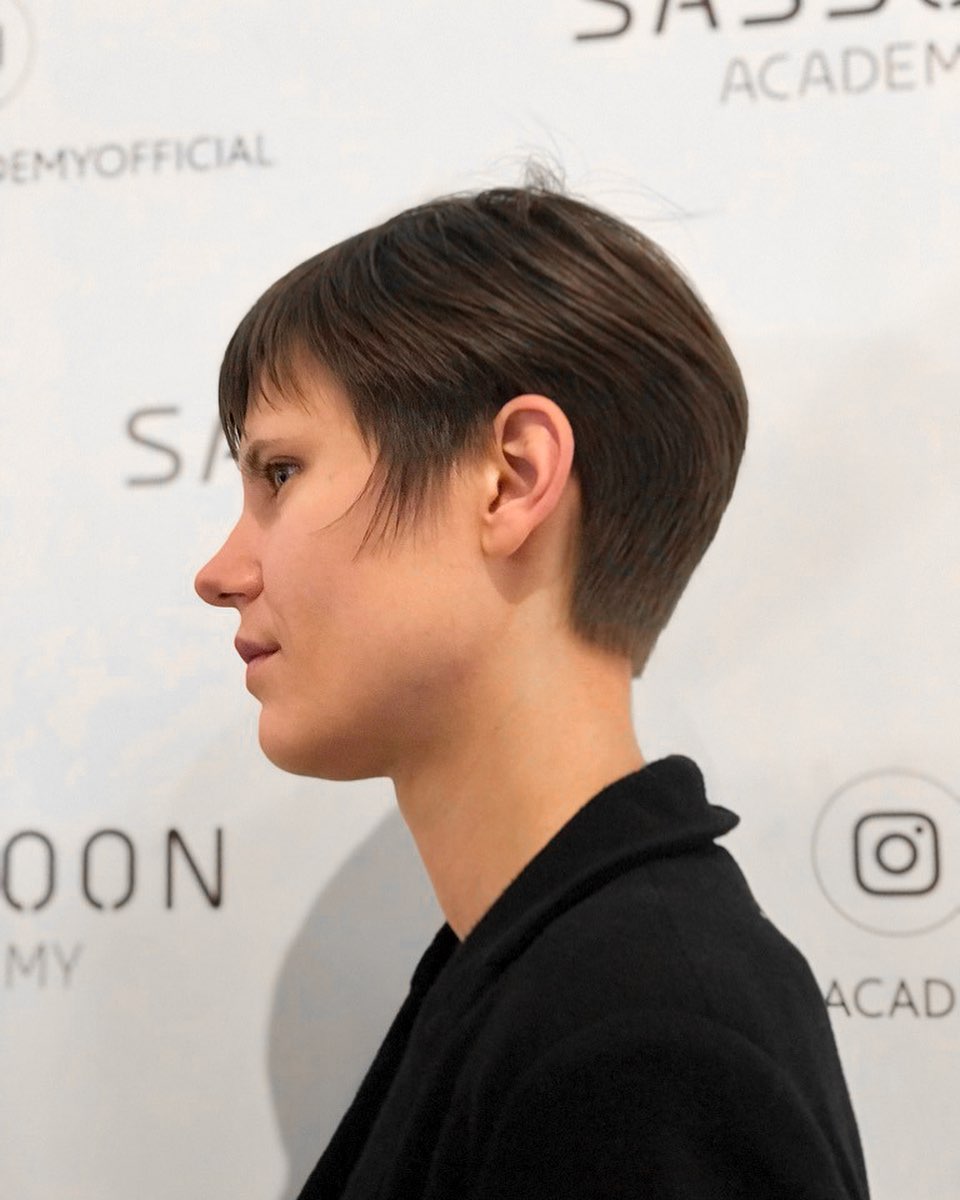 47. Pixie Blondie
Get the right toner and show off this blonde beauty everywhere you go!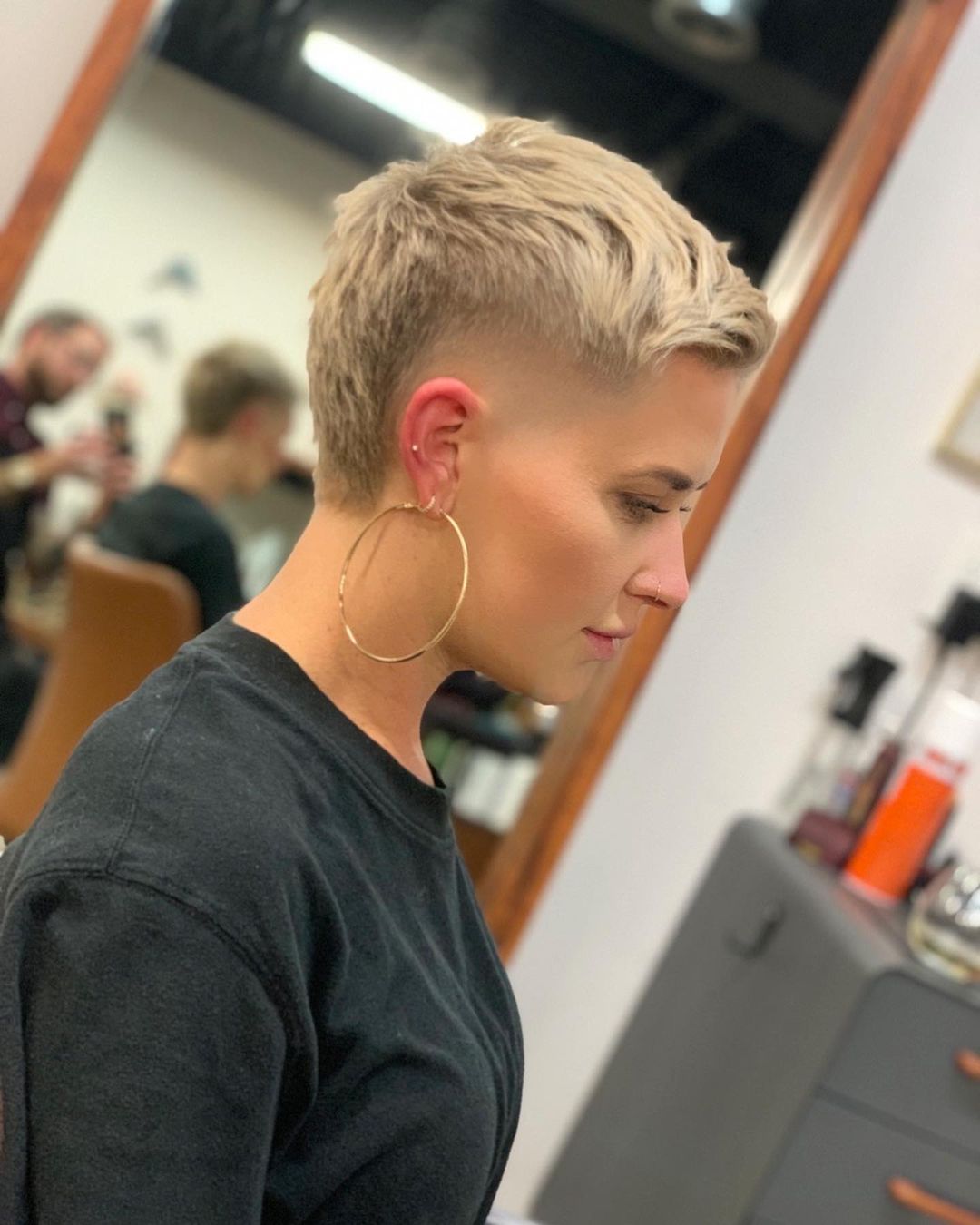 48. Straight Bob With Bangs
A pair of fresh bangs will add that layer of dimension to your face.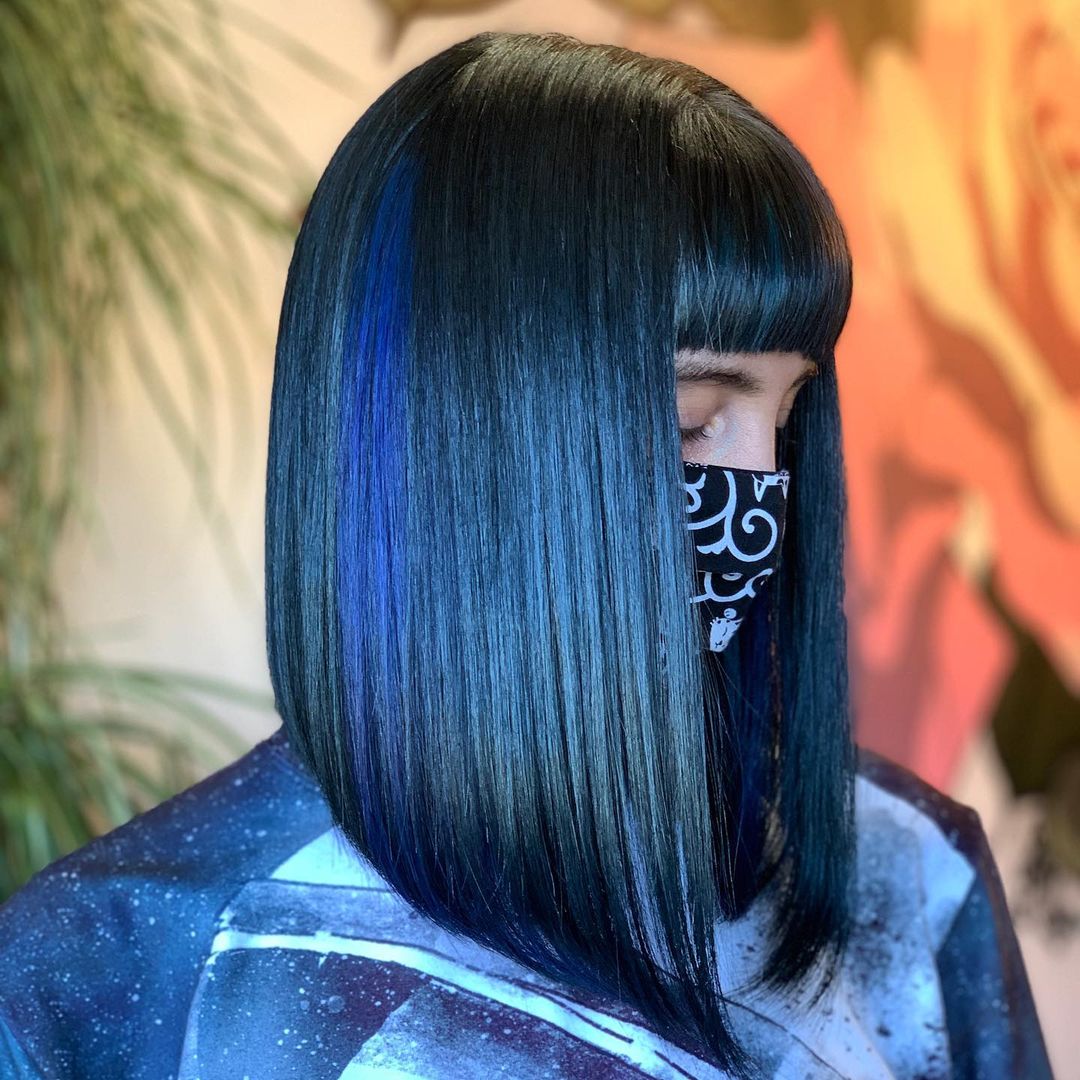 49. Red Copper Layered-Look
Copper hair is chic and popular for the Fall season. Add a pair of bangs and voila, super trendy!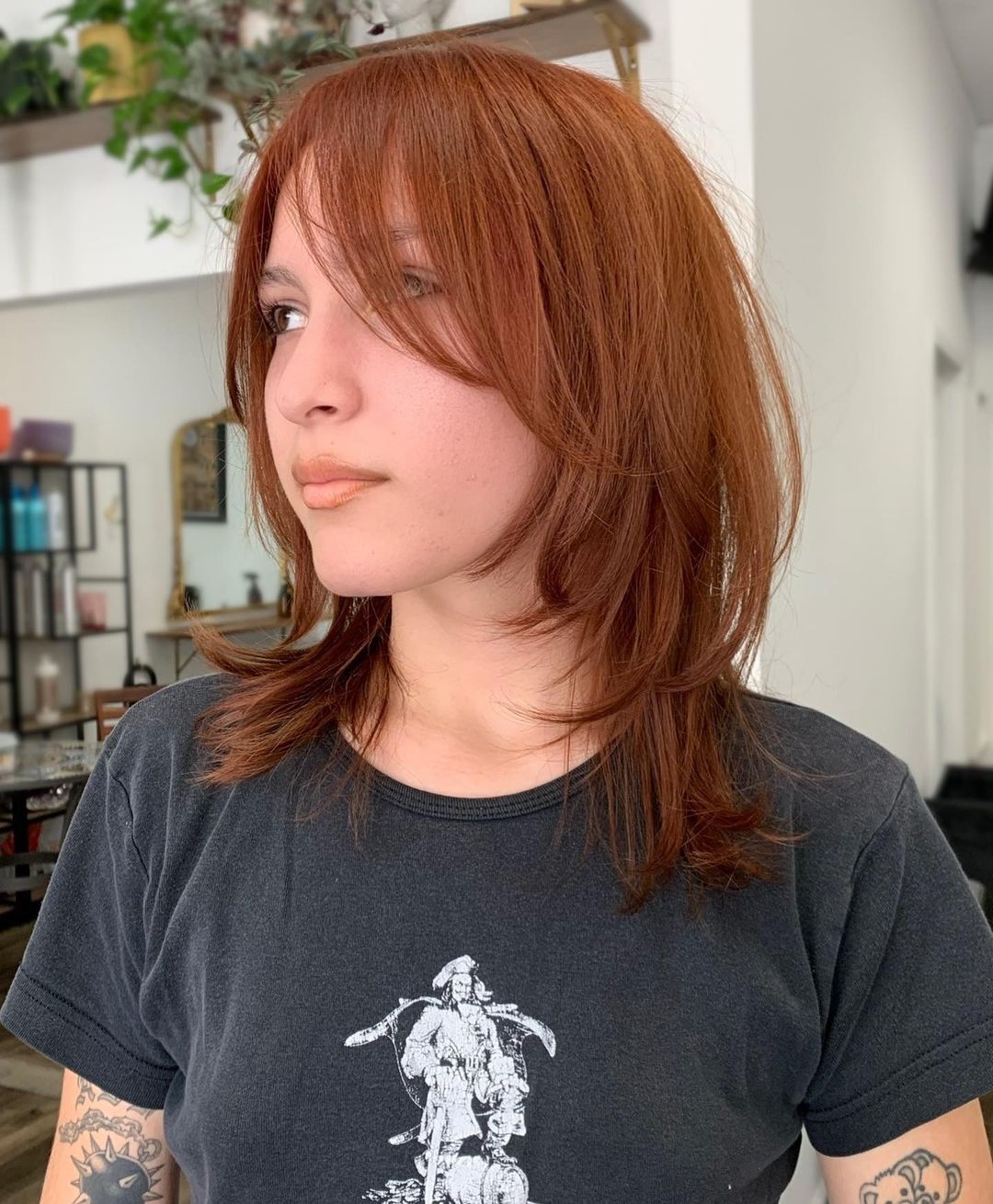 50. Short Black Straight Look
This style will compliment your naturally straight and simple style, as well as thinner strands.