Copper hair is definitely a brave color choice and solution that not a lot of women dare to go for. It is a unique mixture of red and orange and it has that light warm undertone to it. Oftentimes copper hair is a popular solution and go-to for the fall season. Want to find your next hair idea and you're looking for a gorgeous cut and color? Keep on reading and discover your options down below.
Who Can Go For Copper Hair?
Any girl can enjoy a copper hairdo. There are no rules or restrictions when it comes to wearing it or getting it. Usually, teens like this fun color option. Also, women who want a change for the fall tend to go for this design. Workaholic women or women who are in their forties also enjoy this hairstyle. In conclusion, it is fully inclusive and easy to rock.
Is Copper Hair High-Maintenance?
Copper hair is easy to style. All you need are your typical hair styling tools, as well as your trustworthy products. However, its coloring and upkeep might be high-maintenance. Go for regular root touch-ups (usually every two months), and invest in your hair dye. Don't forget to add moisture and hydration to your strands as well while you're at it. Deep conditioning is a good idea.
What Are Some Popular Copper Hair Looks & Ideas?
Looks and cuts can vary and one can choose among tons of different lengths and options. In this article, we are going to focus on a ton of shorter looks. Usually, copper hair can look amazing when worn as a pixie or an elf cut. You can also go for different variations of a bob style as well.
1. Bright & Voluminous Copper Hair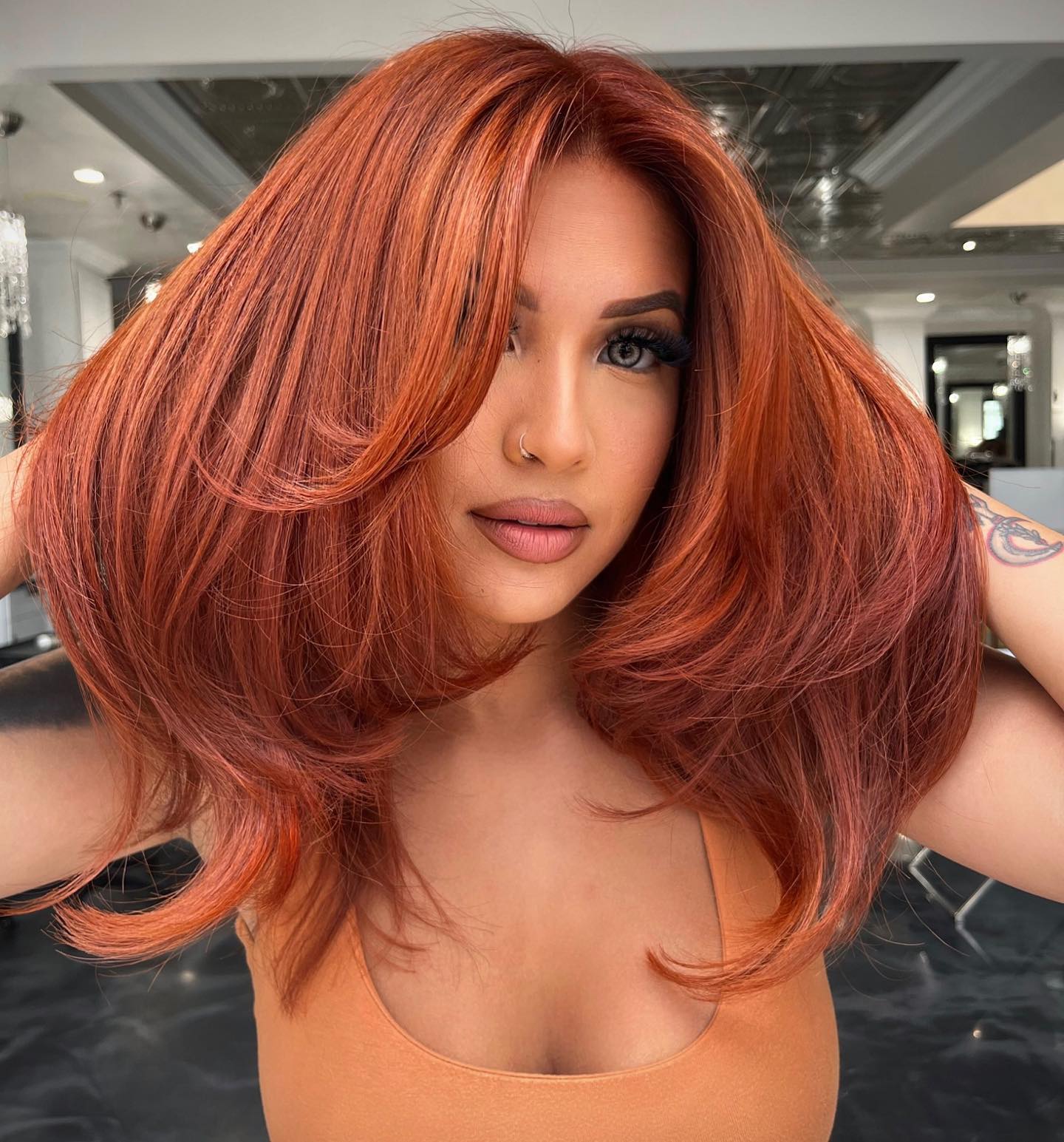 The perfect blowout that you're going to enjoy for formal events. It is sensual, flirty, and sleek!
2. Voluminous Copper Hair With Highlights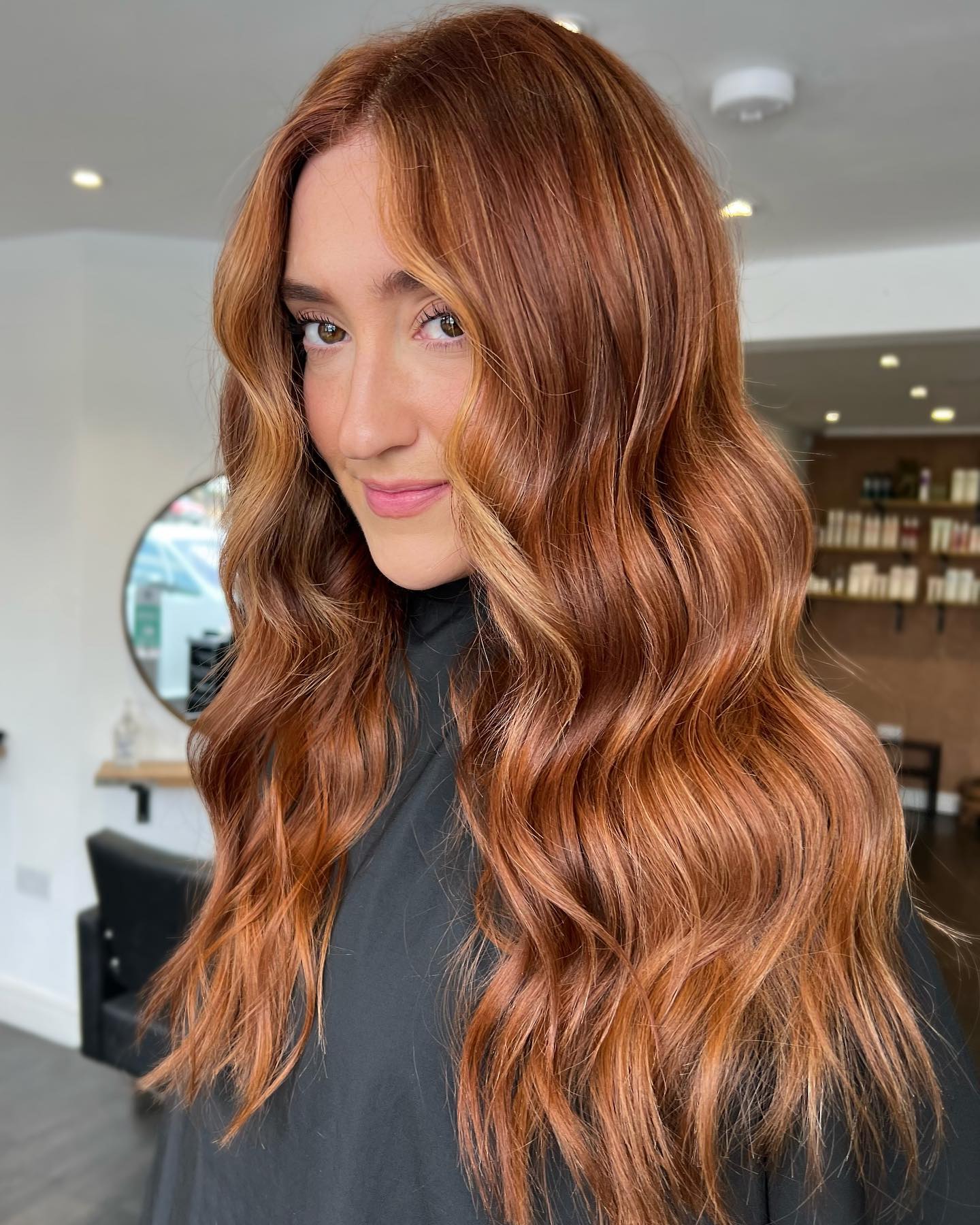 If you like longer looks this will suit you quite well. Make sure that you can handle the maintenance before you give it a go.
3. Short Chopped Elf Haircut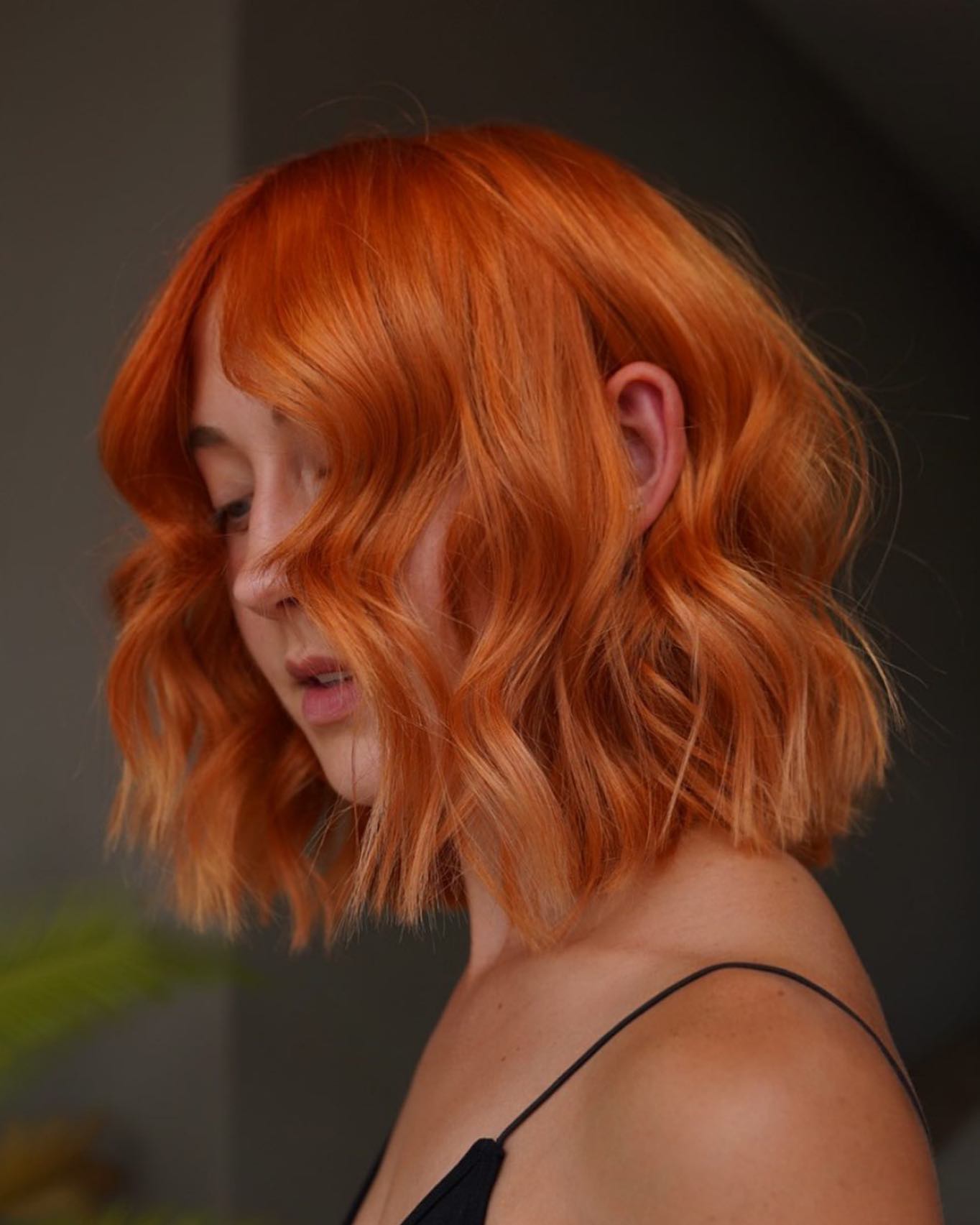 Short chopped elf such as this one will look amazing on younger women or teens. It is a modern haircut for you to experiment with.
4. Copper Bun Updo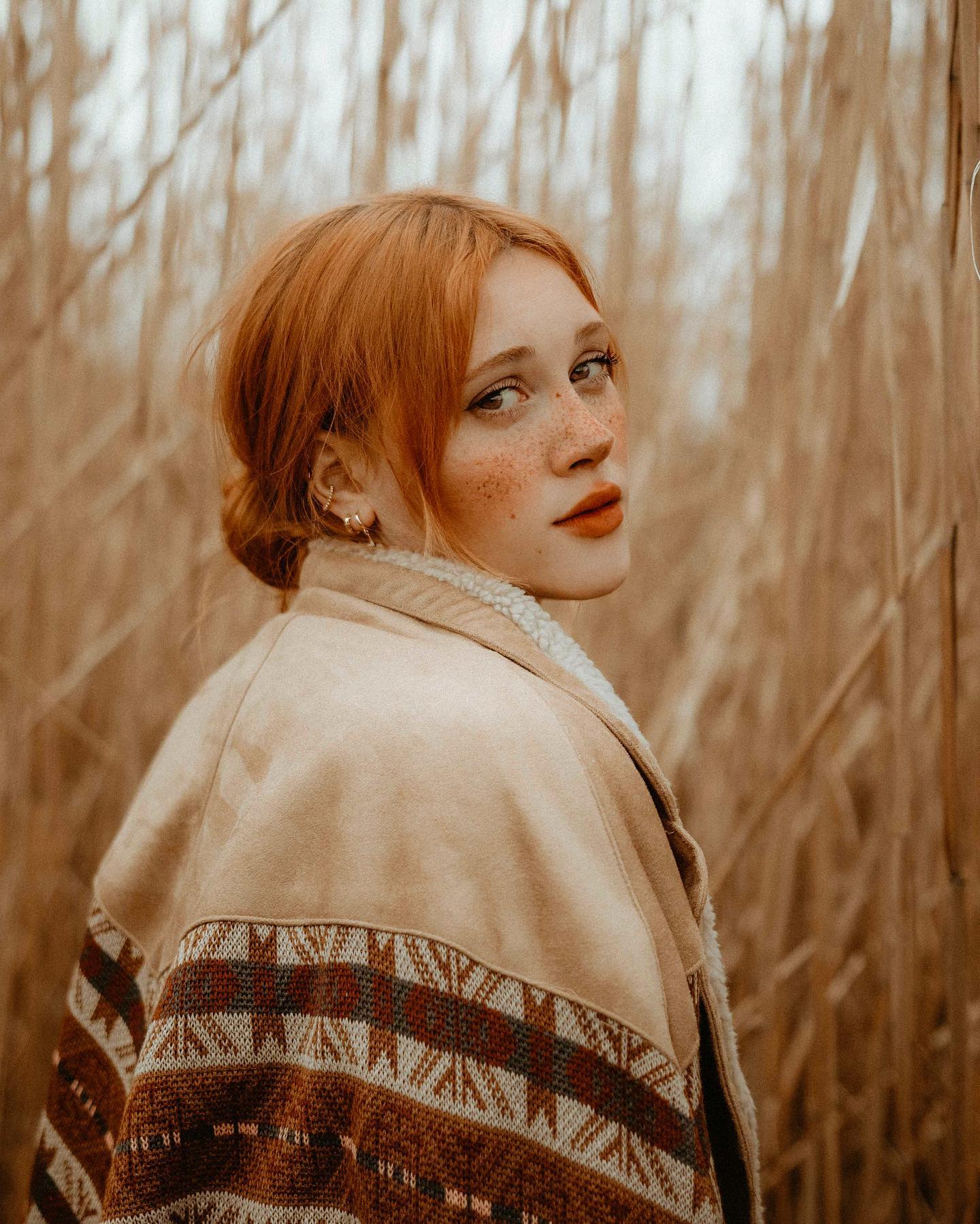 Short and sweet, this look just shows you that you can go for a copper updo. Perfect for semi-formal events.
5. Bright Orange Copper Hair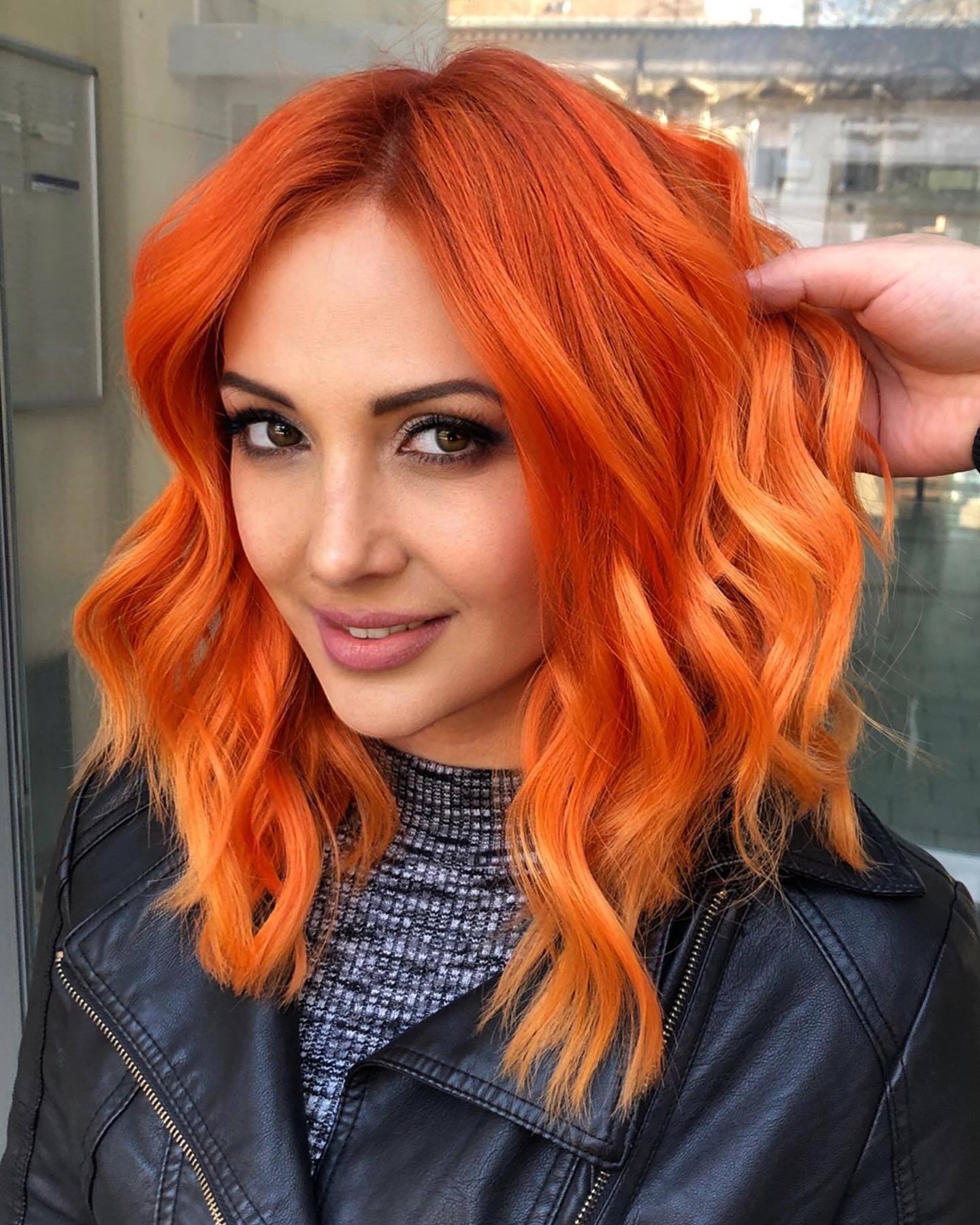 Bright fiery copper hair such as this one is for women who like attention. Go for it if you're ready for something new.
6. Light Short Copper Look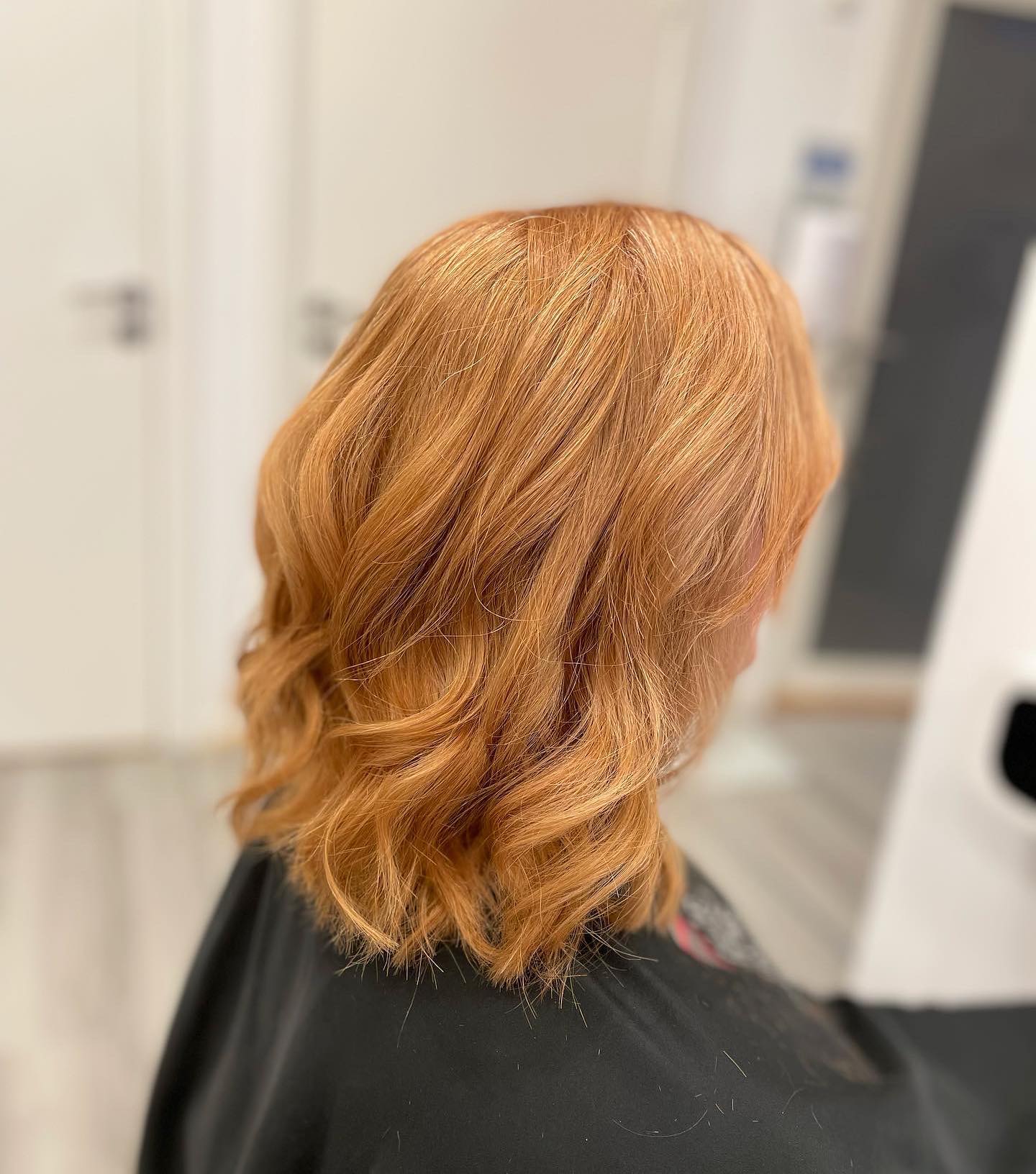 This cut and color will suit mature women the best. It is easy to style and wear.
7. Short Messy Curly Copper Hair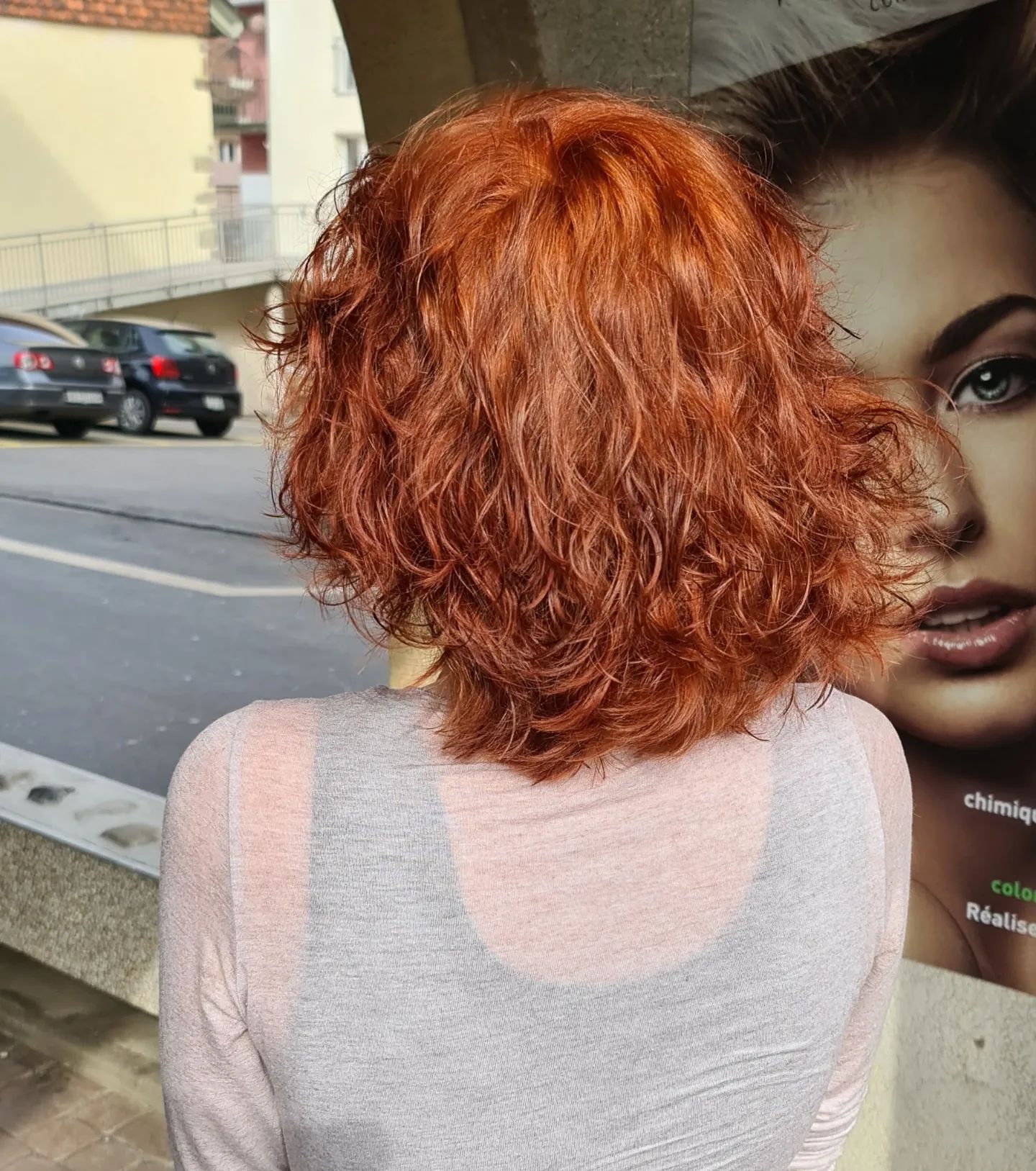 Curly and wavy cut such as this one will suit any age group. Add your favorite hair gel for true volume.
8. Wavy Copper Bob Look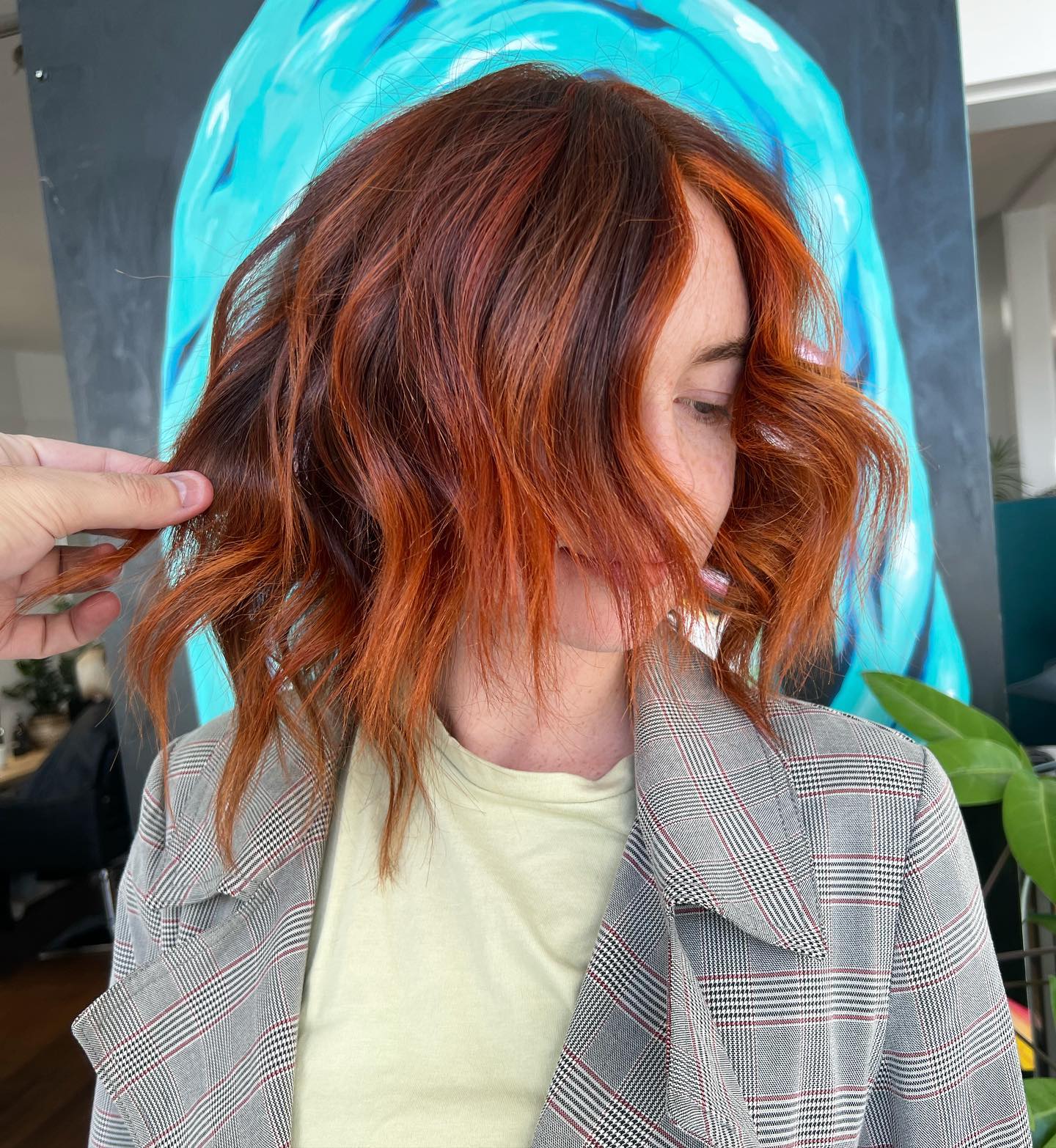 Copper red hair and this wavy pattern are sleek and sensual. It is also popular for the fall.
9. Copper Hair With Blonde Highlights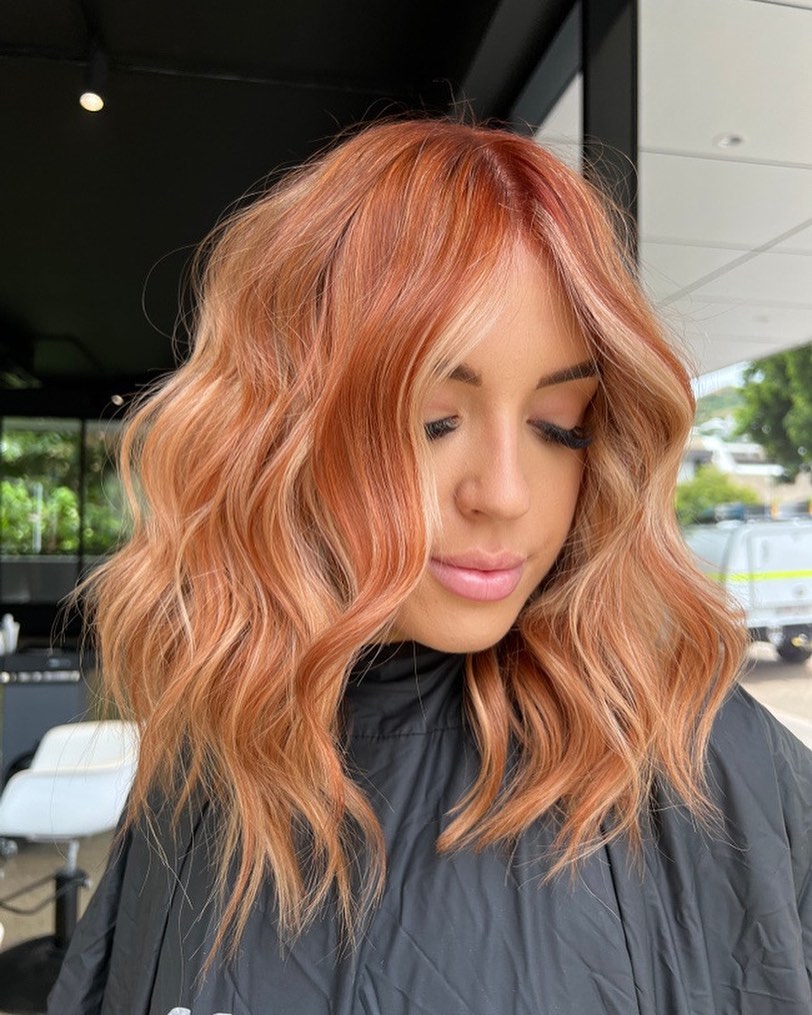 Go for this layered haircut and add some highlights to spice it up for your next big hairdo transformation.
10. Copper Hair With Bangs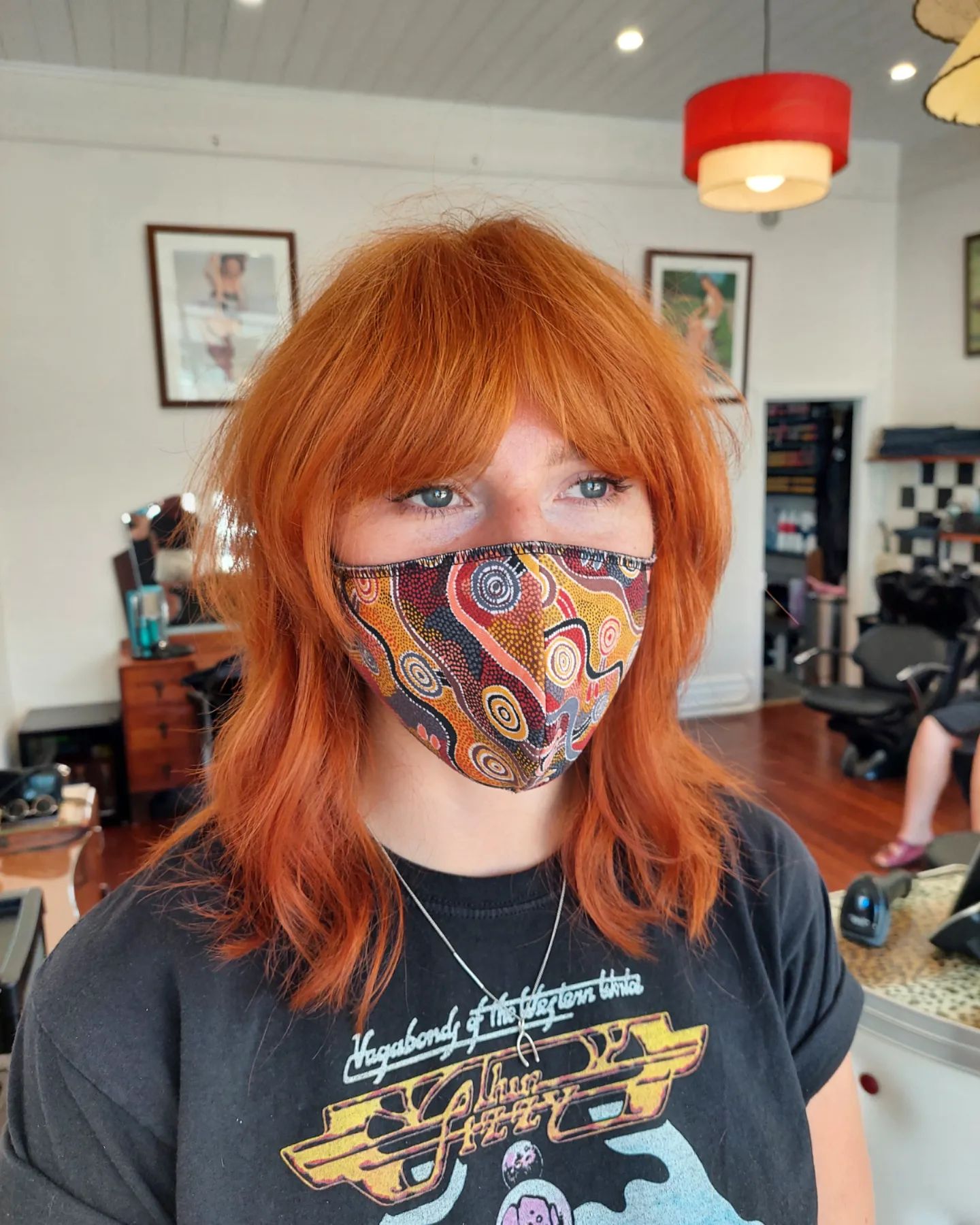 Add some wispy curtain bangs and spice up the outcome in this way. Perfect for women with light blue eyes.
11. Bright Orange Auburn Bob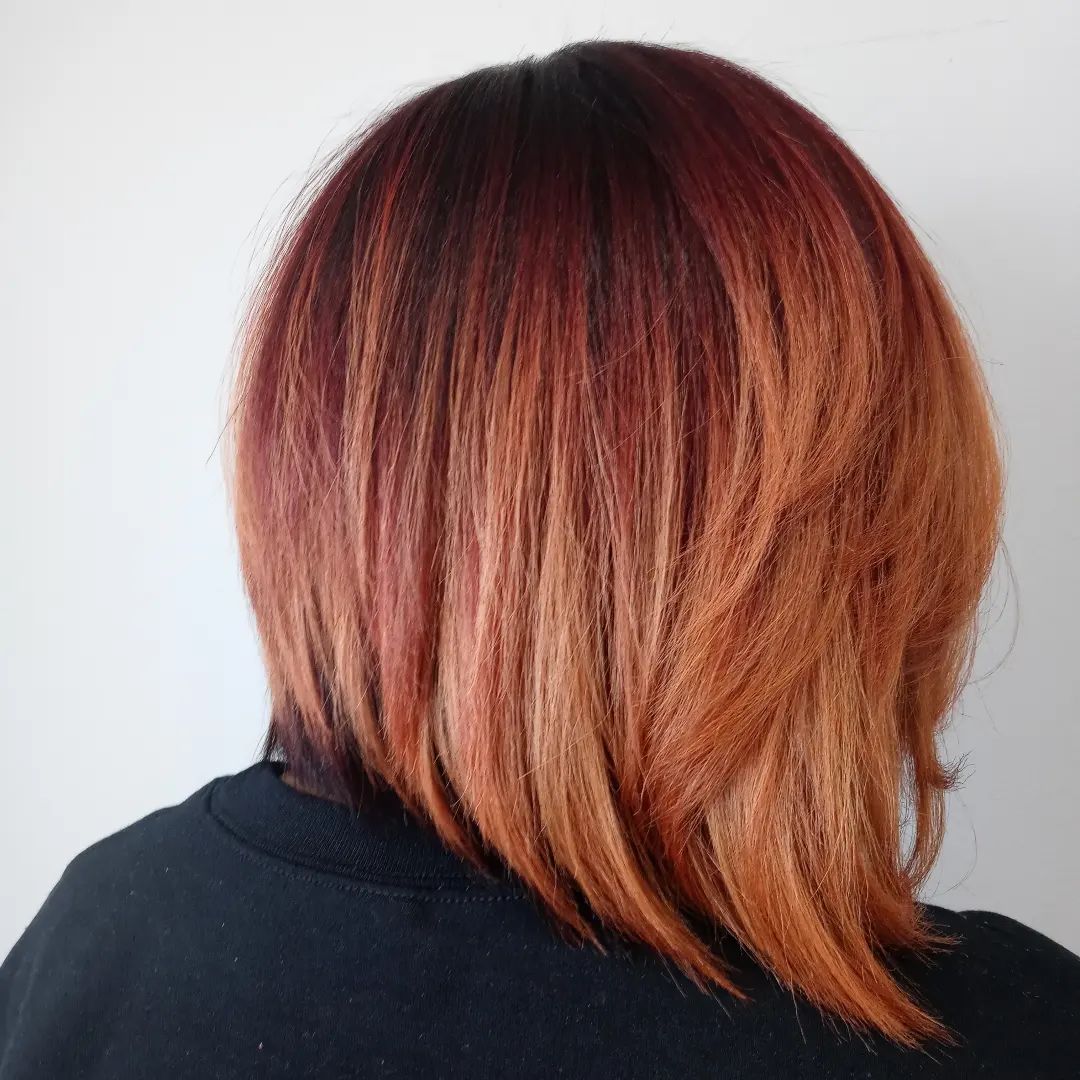 Short simple auburn bob that will work well for any event. It also looks good for any age group.
12. Copper Hair With Blonde Bangs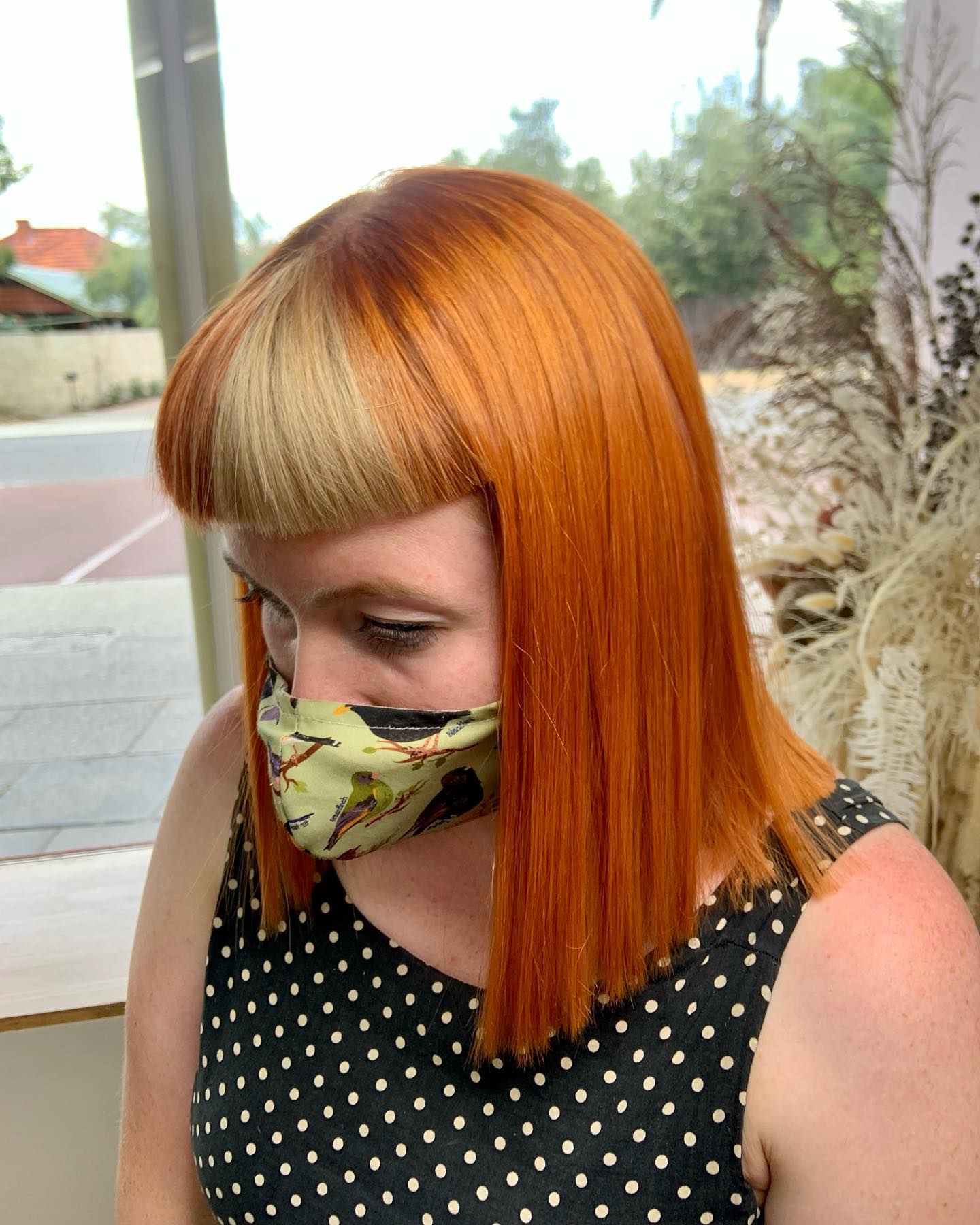 A-line bob and these cool straight bangs are for women who like quirky ideas.
13. Short Red Copper Updo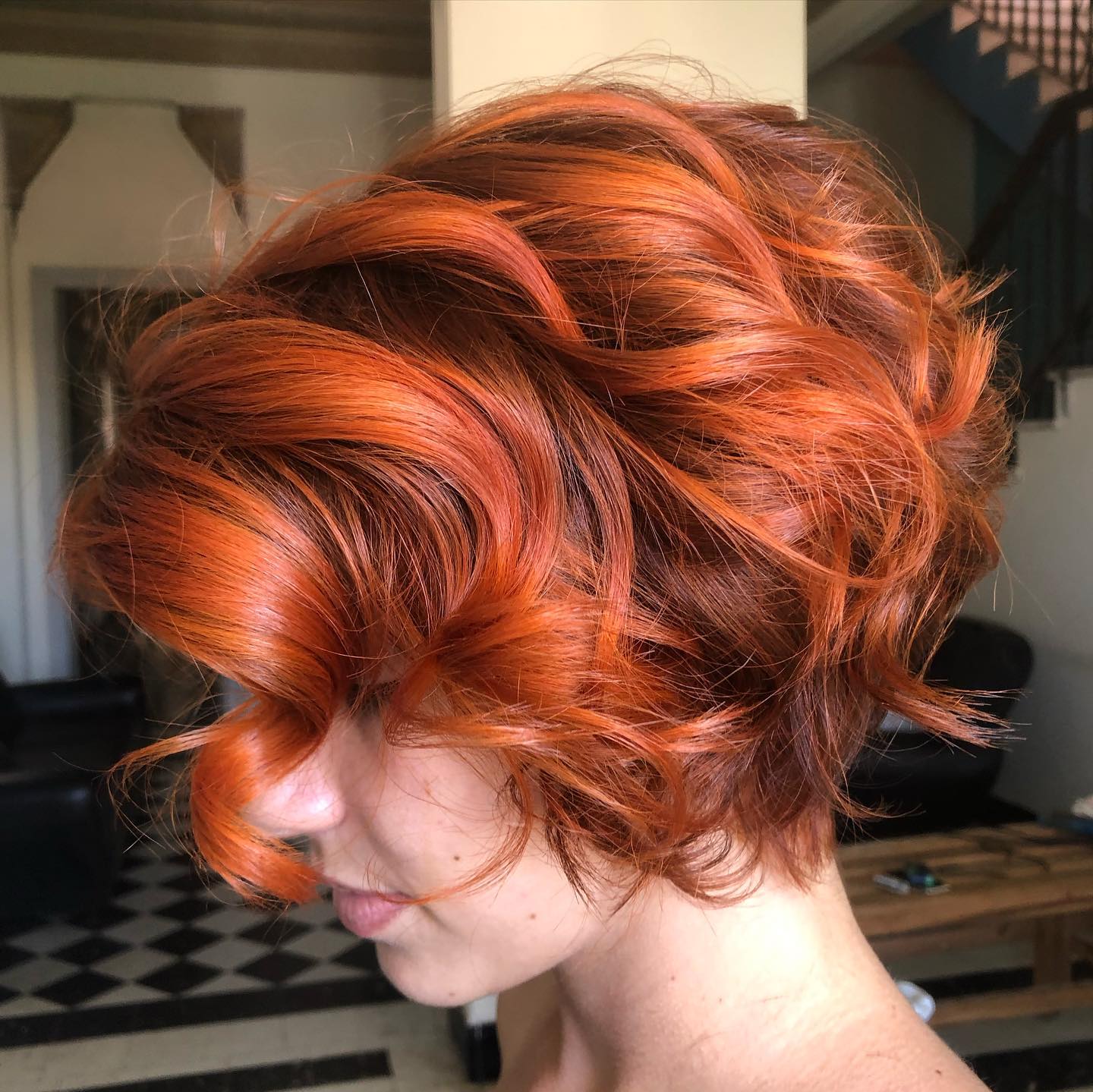 Go for this short and messy copper outcome and show it off anywhere you go.
14. Bright Vibrant Copper Hair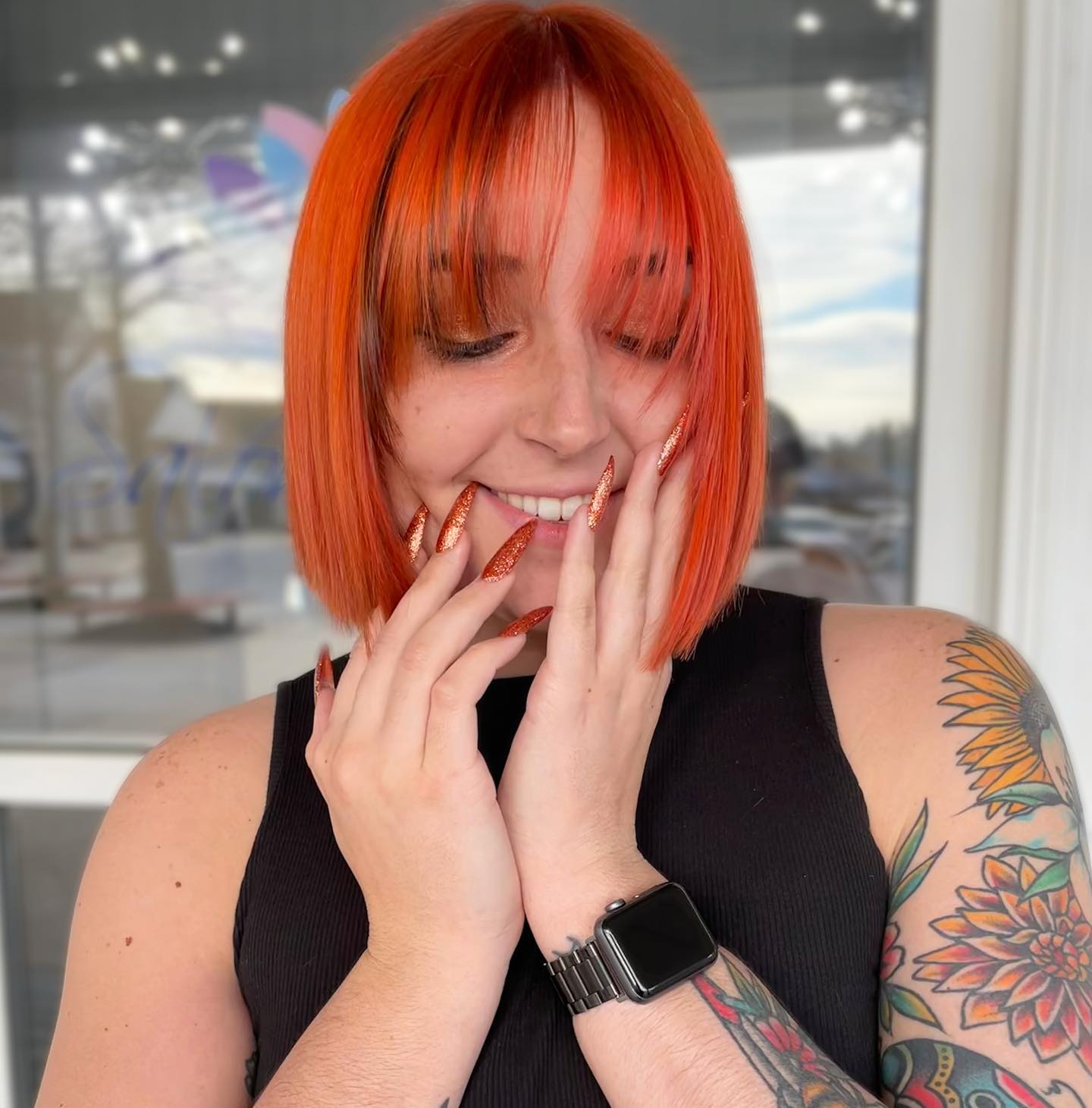 Short cute bob with long bangs that will look amazing for night-outs. Spice it up with your favorite lipstick.
15. Short Copper Hairstyle With Highlights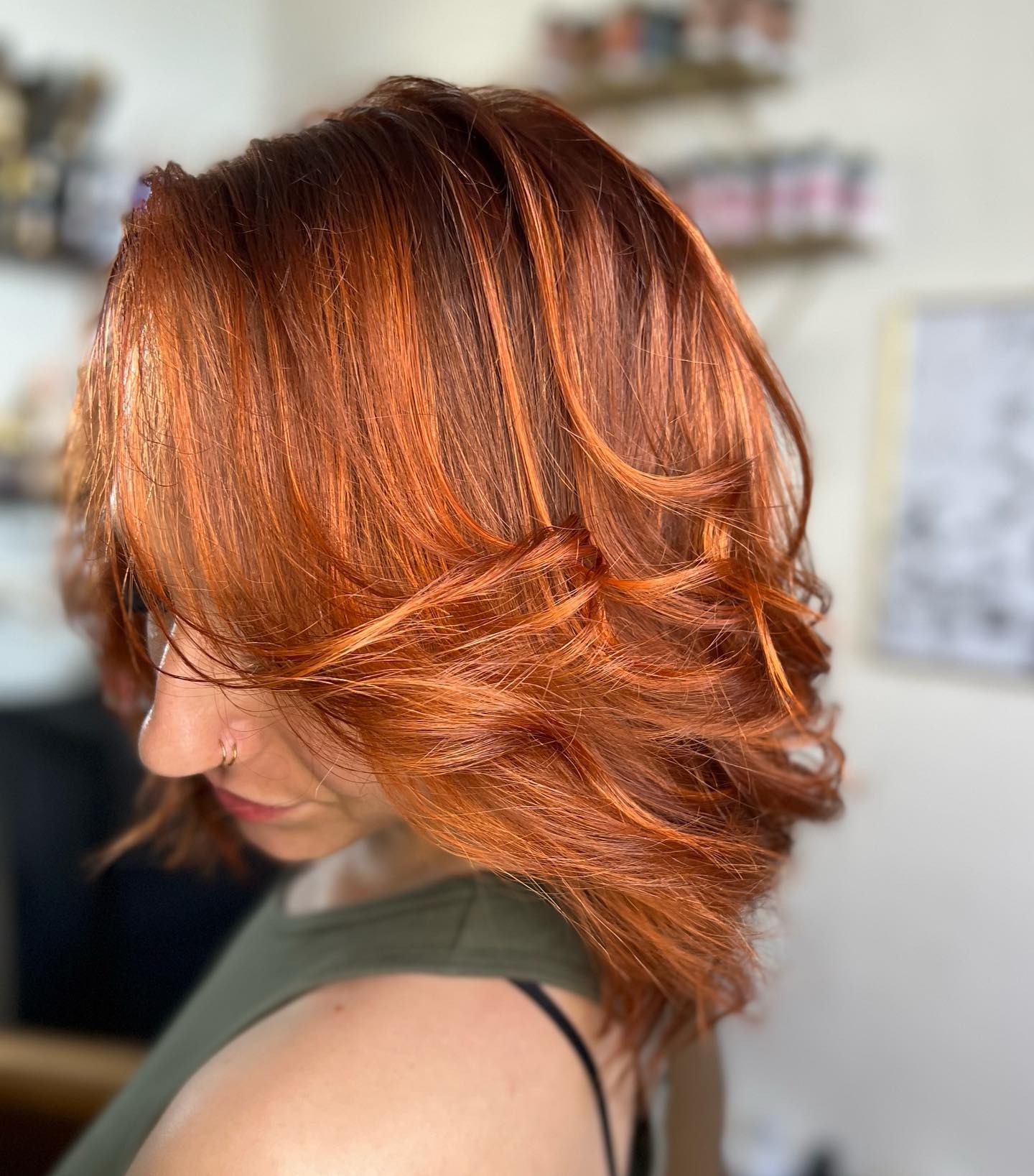 Go for this hairdo and color and wear it to formal events.
16. Chopped Copper Bob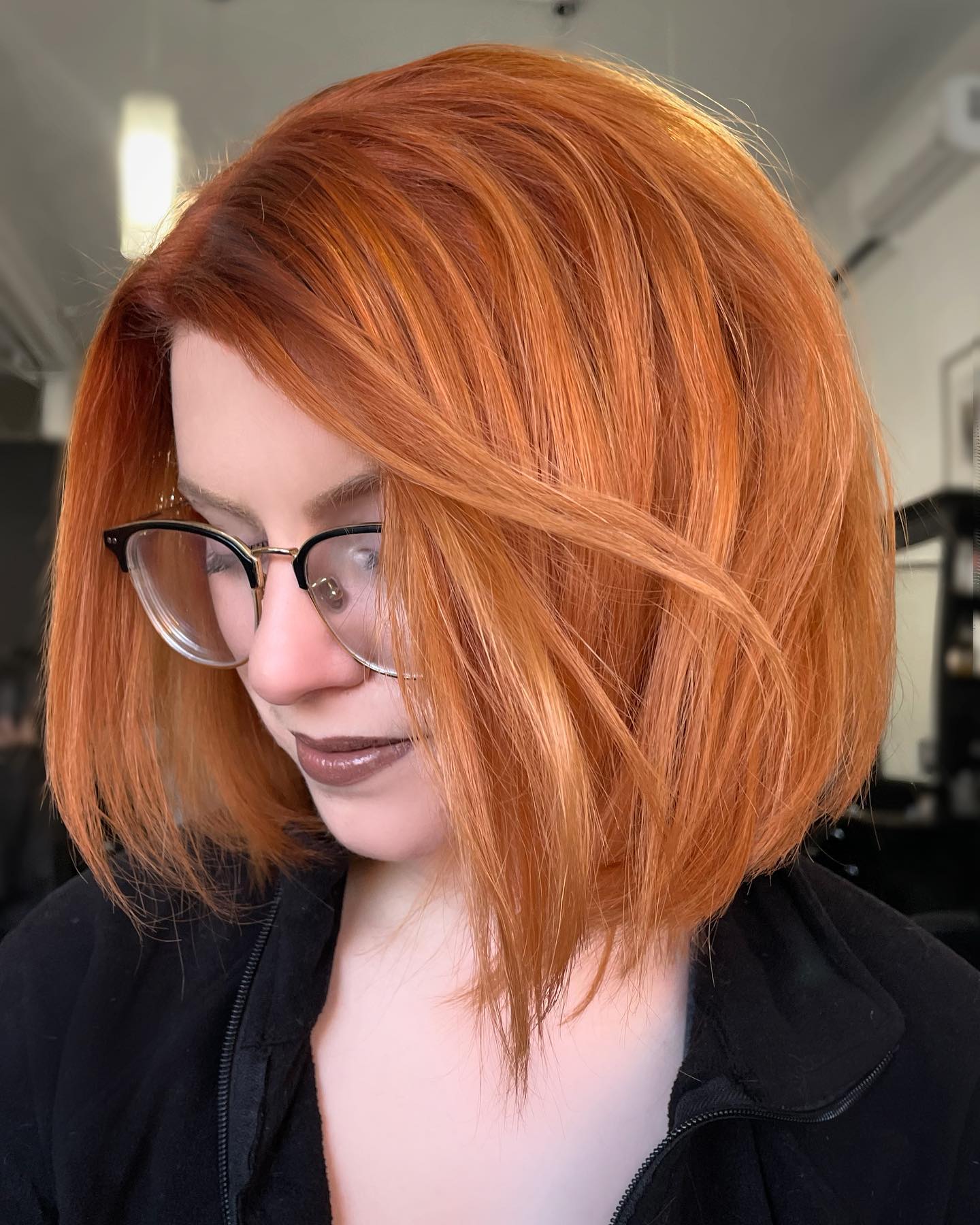 Women who like chopped layered bobs will also appreciate this look. Why not give it a go?
17. Straight Hair With Highlights Copper Look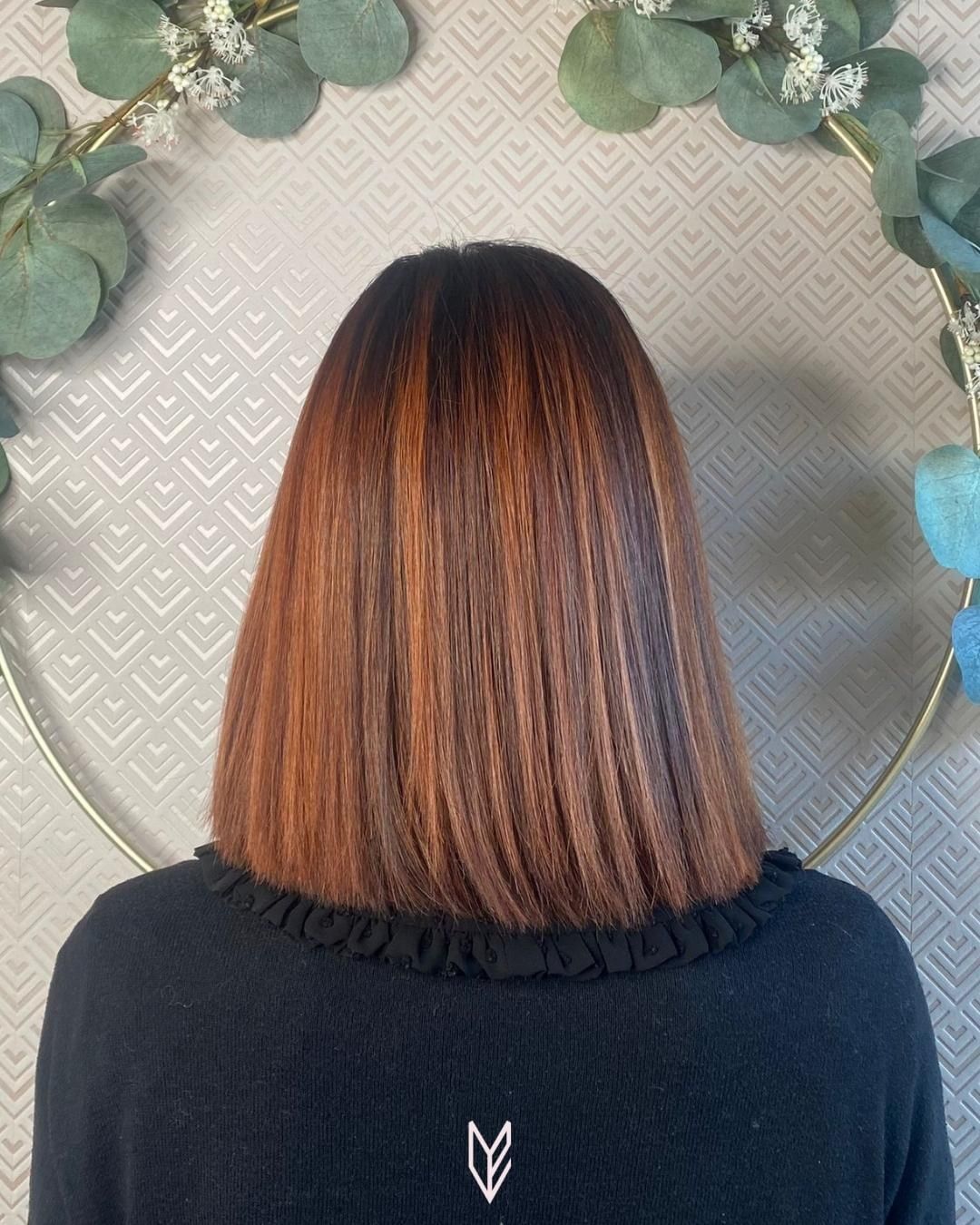 Add some highlights and wear this look to any event you like. Perfect for every girl.
18. Copper Hair Bowl Cut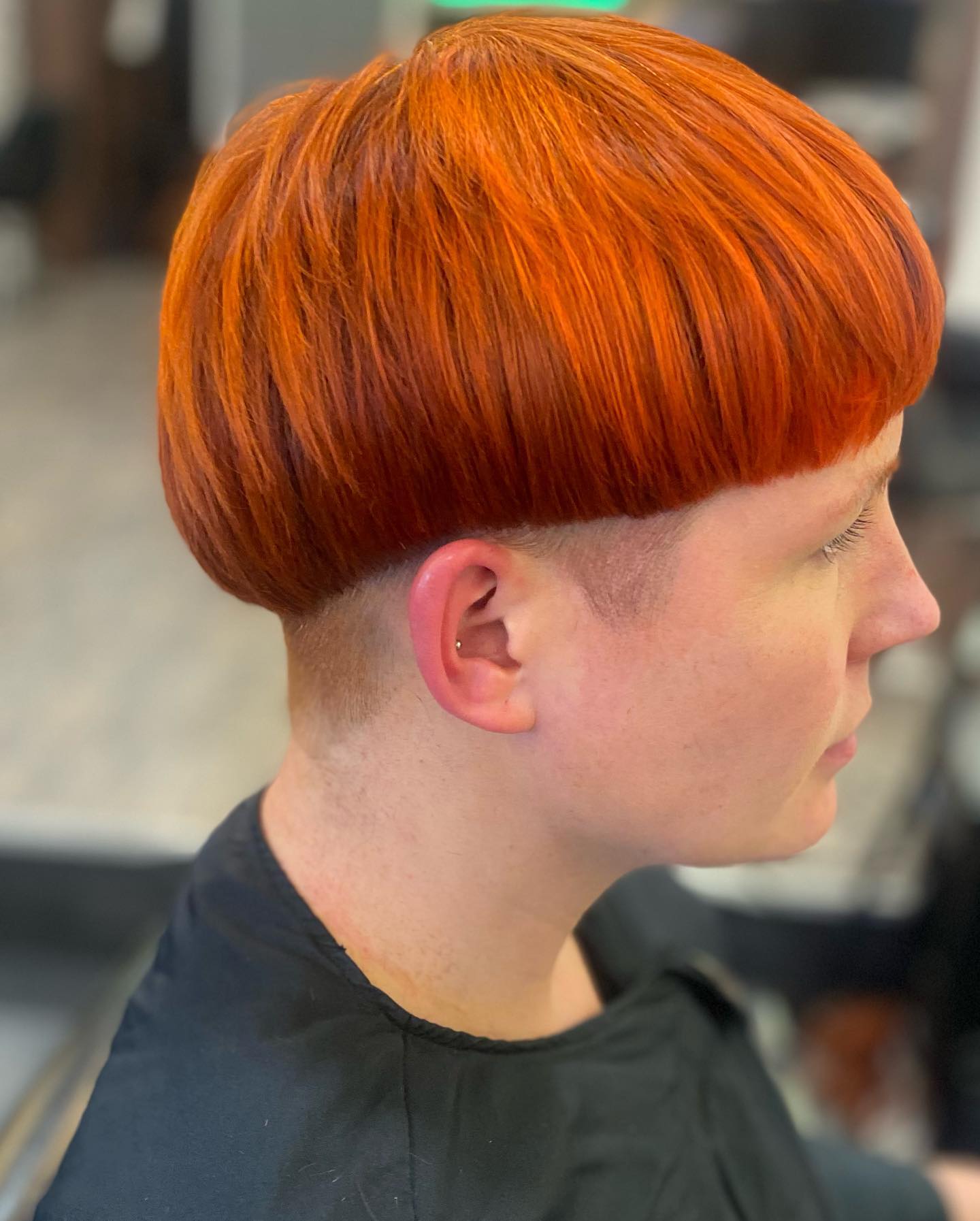 Only some women dare to wear this bowl cut. Are you one of them?
19. Curly Wavy Copper Hairstyle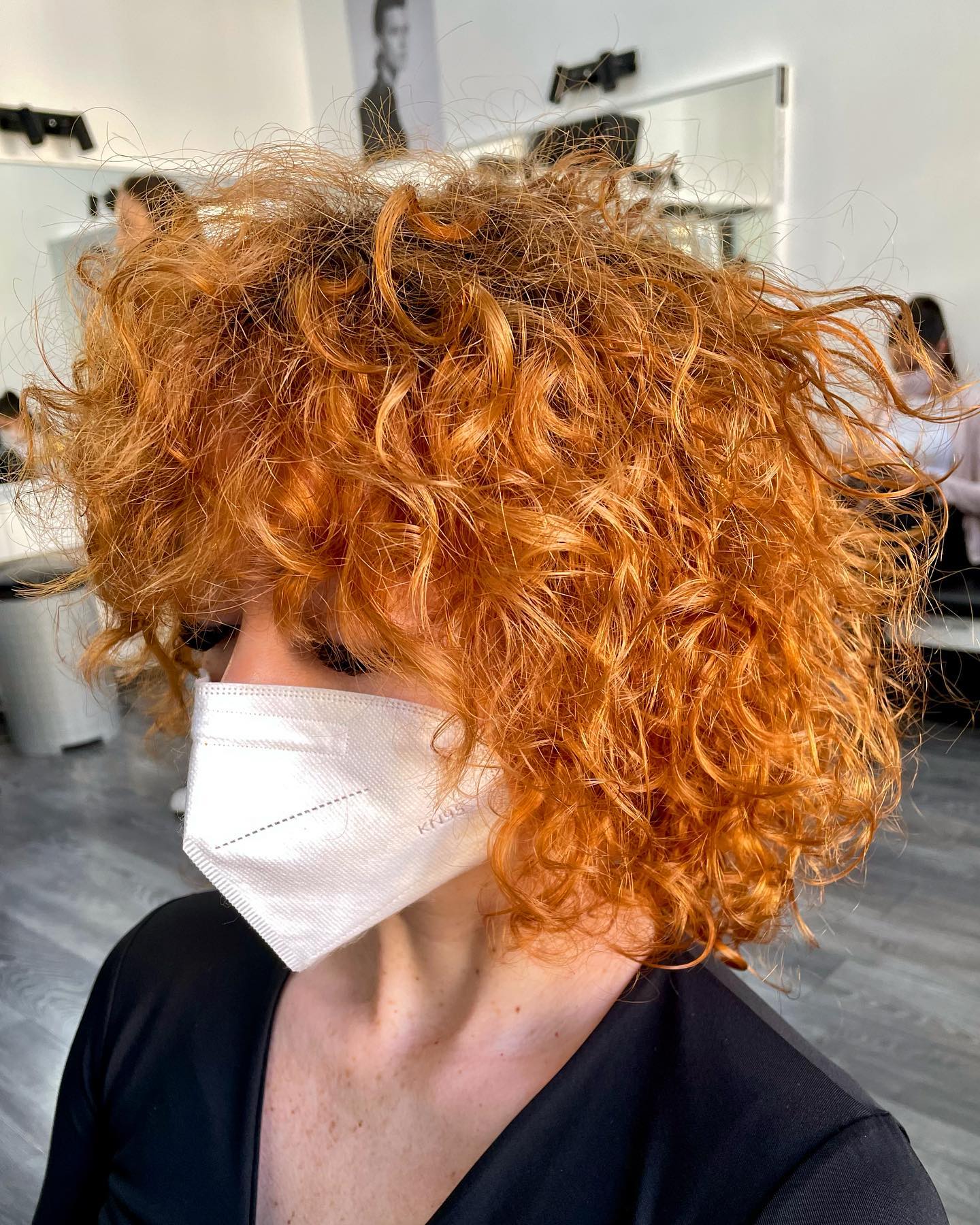 Messy curly copper hair such as this one is for bold women who like grandiose looks.
20. Short Copper Bob Hairdo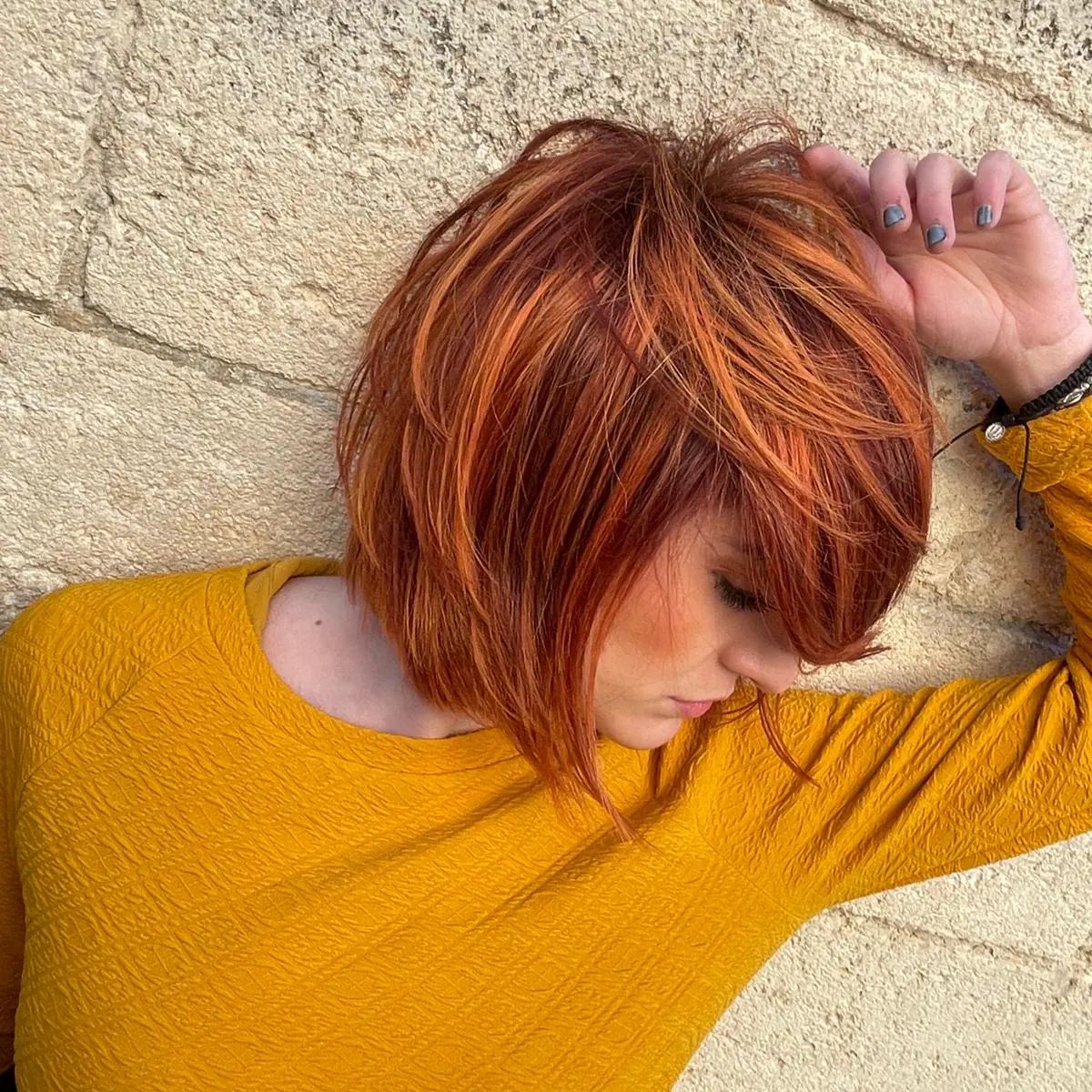 Show this color off and know that not a lot of women will have a similar design.
21. Copper Red Bob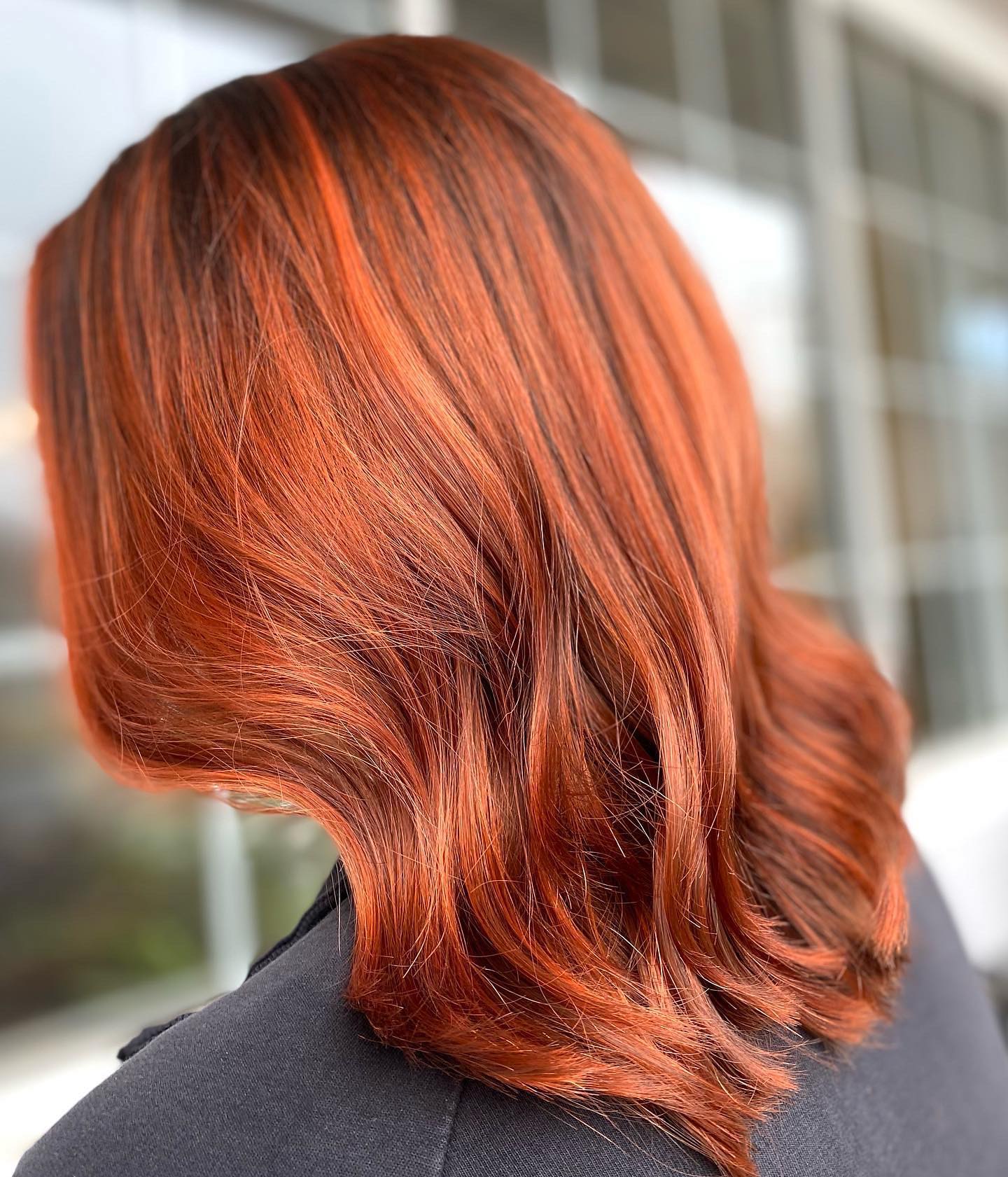 Add a soft wave pattern down below and show off this bob anywhere you want.
22. Mullet Copper Hair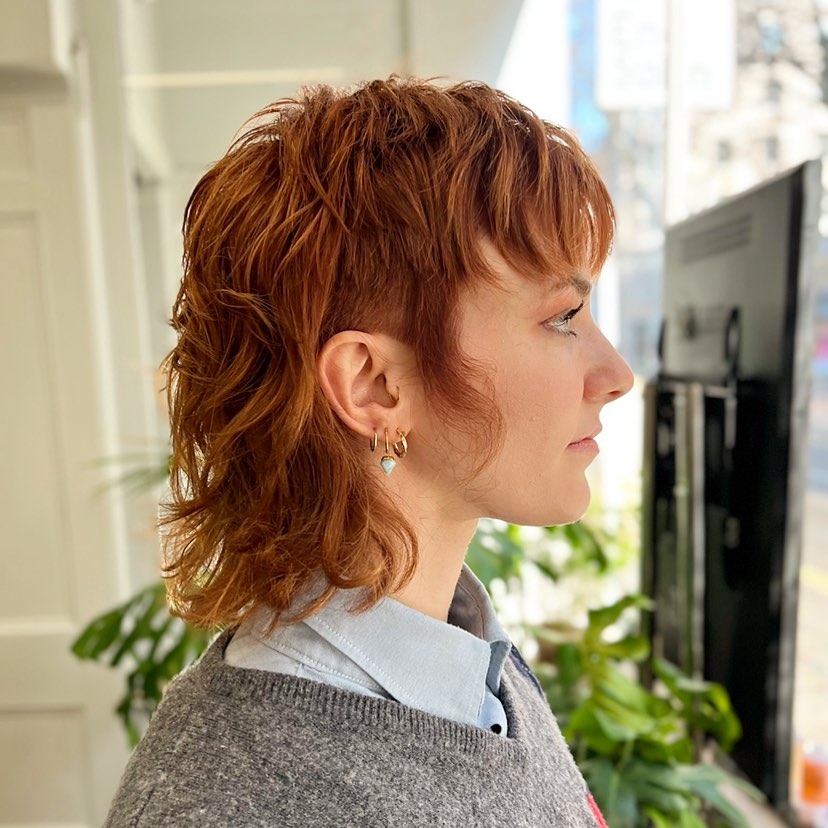 Copper mullet such as this one is for women who like bold bright looks.
23. Blonde Hair Copper Highlights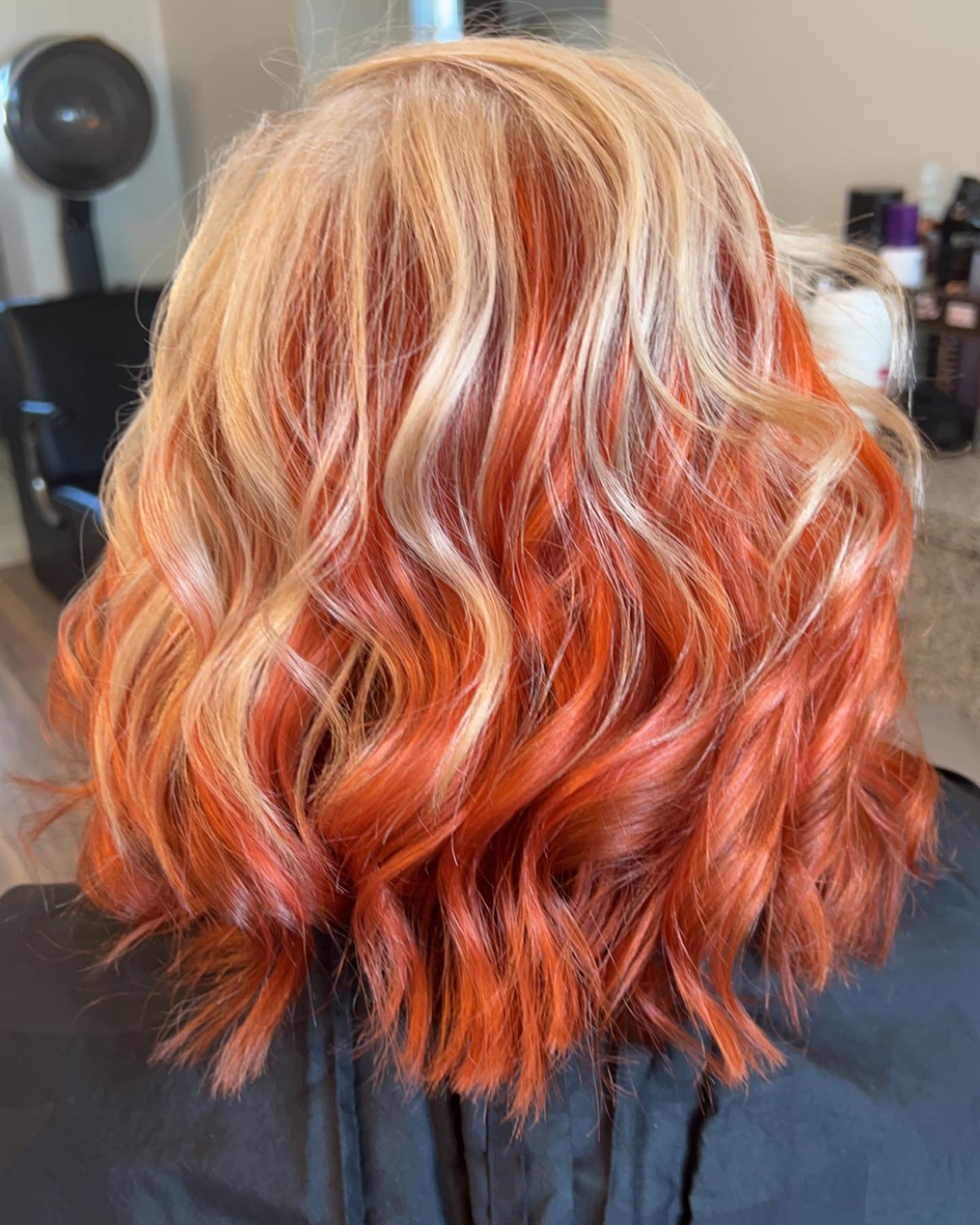 Blonde and copper are great colors to combine and show off. Why not give it a go?
24. Short Layered Bob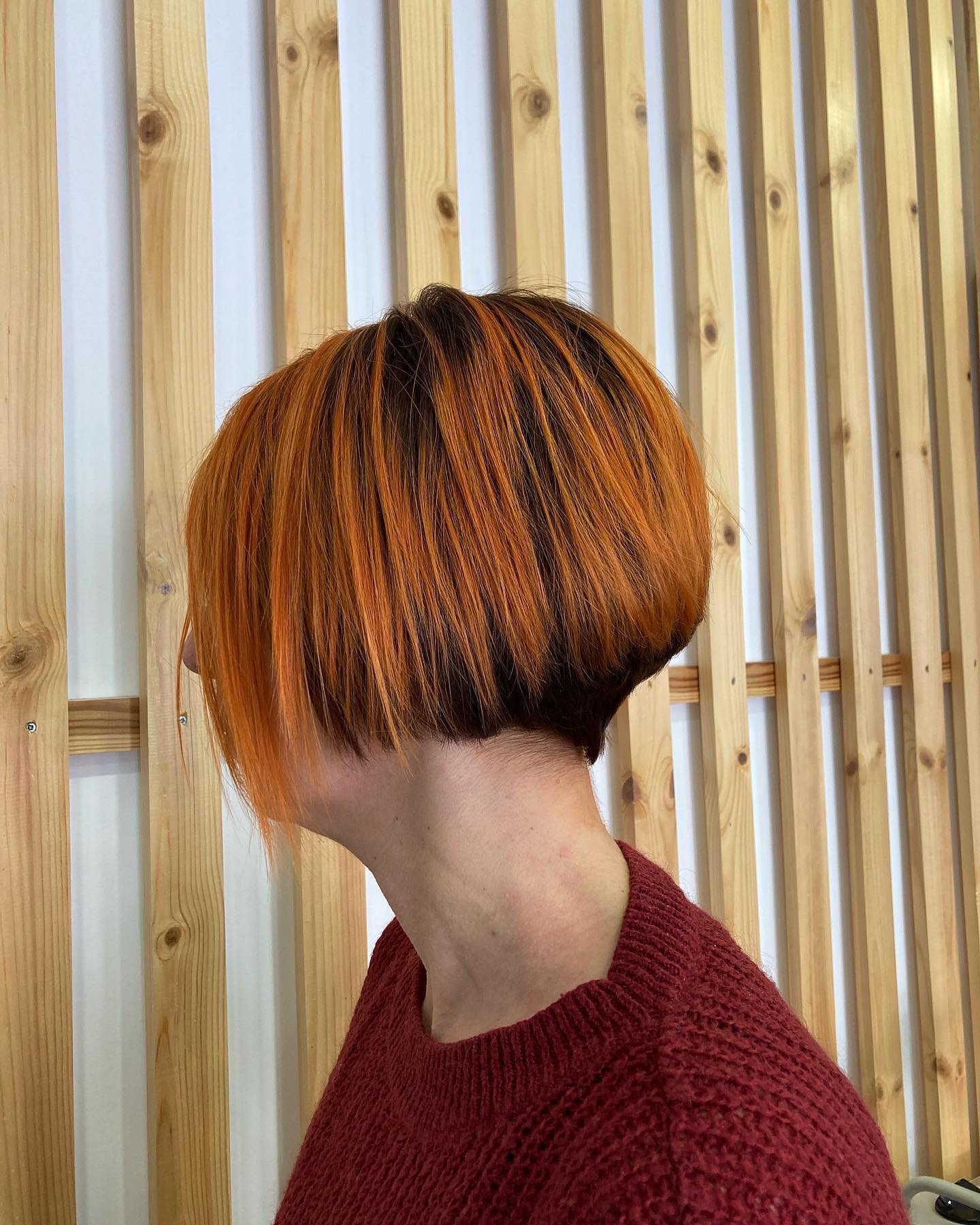 Super short and precise, make sure that you have the confidence to pull off this look.
25. Straight Red Copper Bob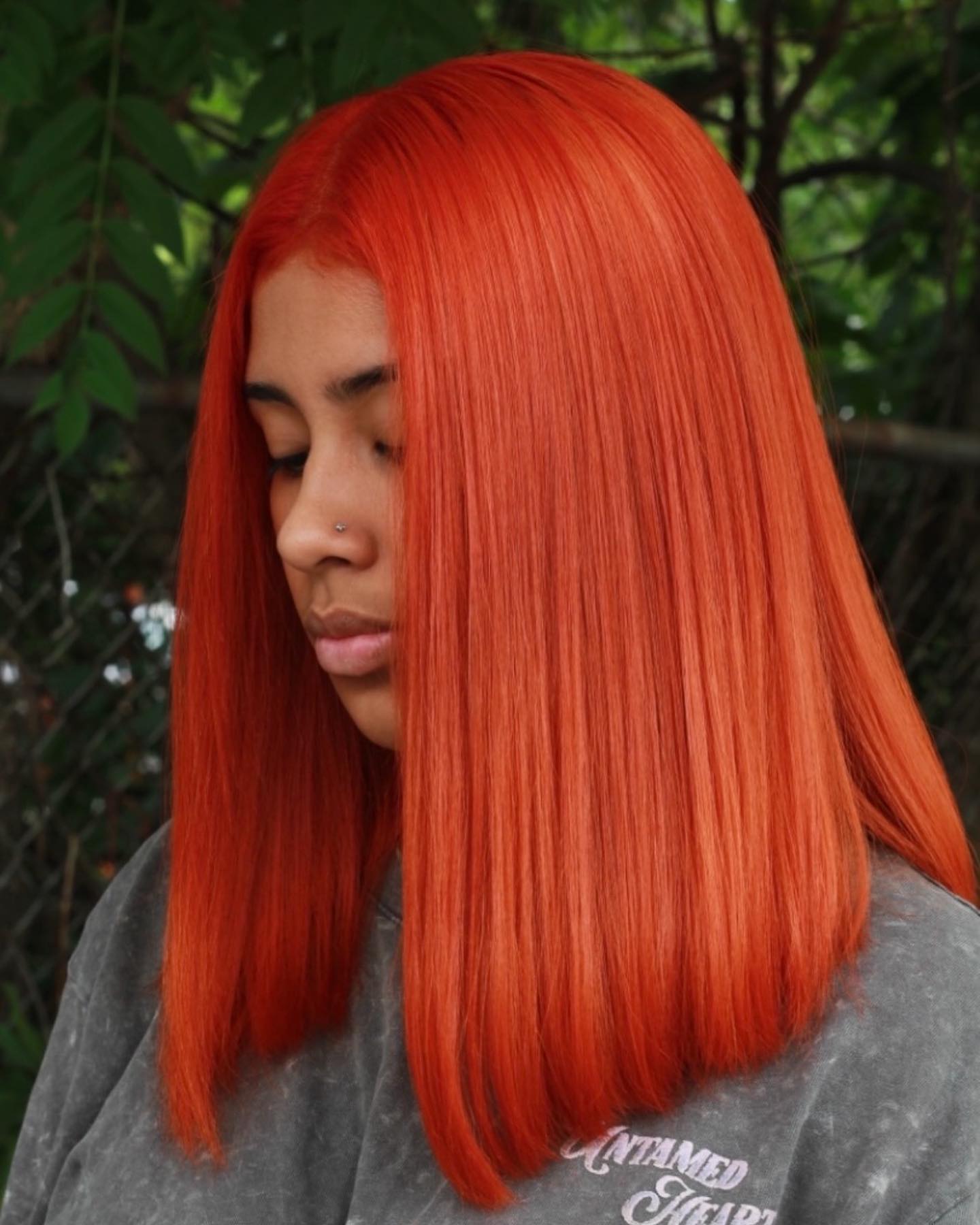 Super bright and vibrant, younger women or teens will like this design.
26. Wavy Orange Copper Bob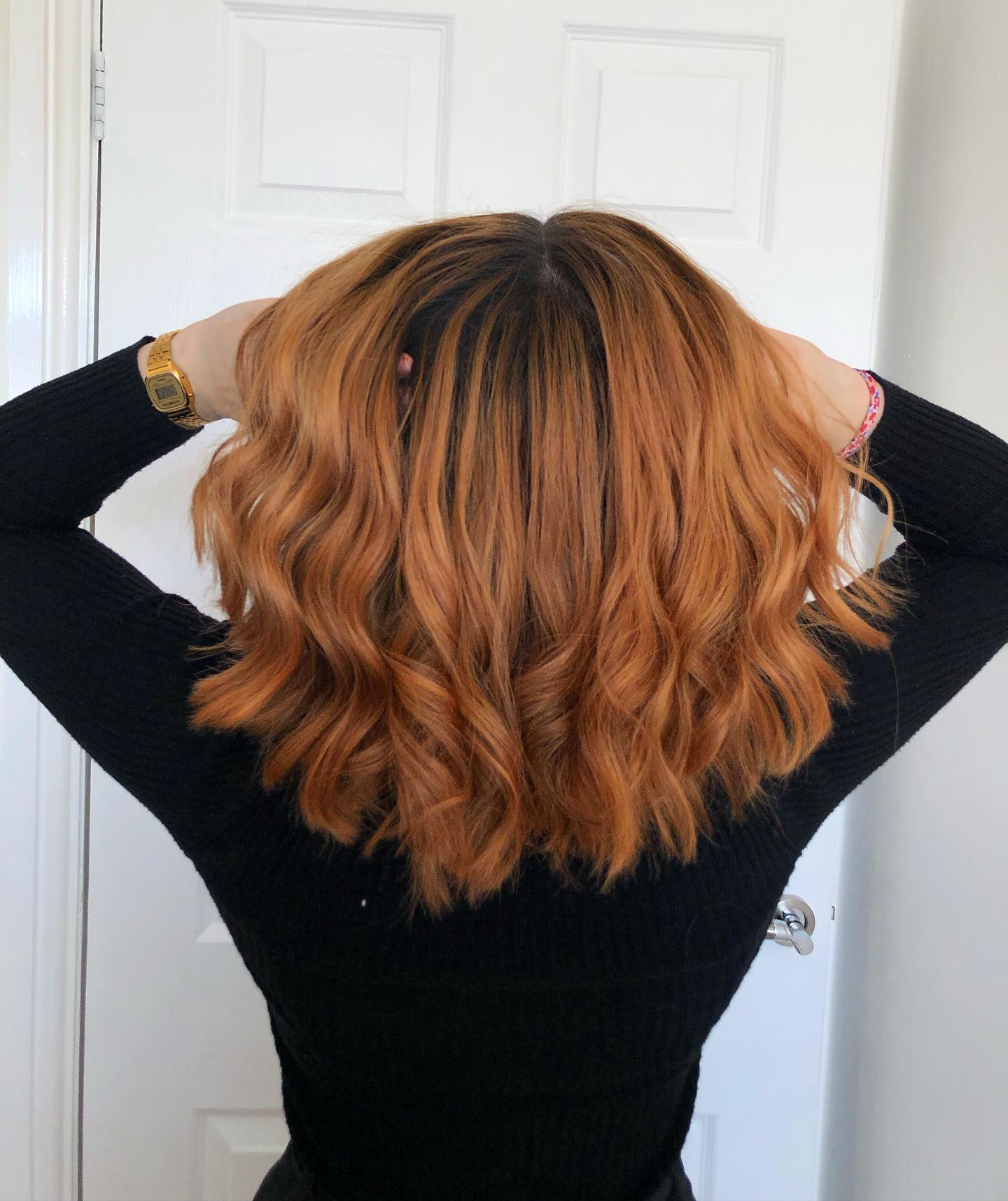 Soft curl at the bottom and on your ends will add glamor to your hairdo.
27. Copper Bob With Curtain Bangs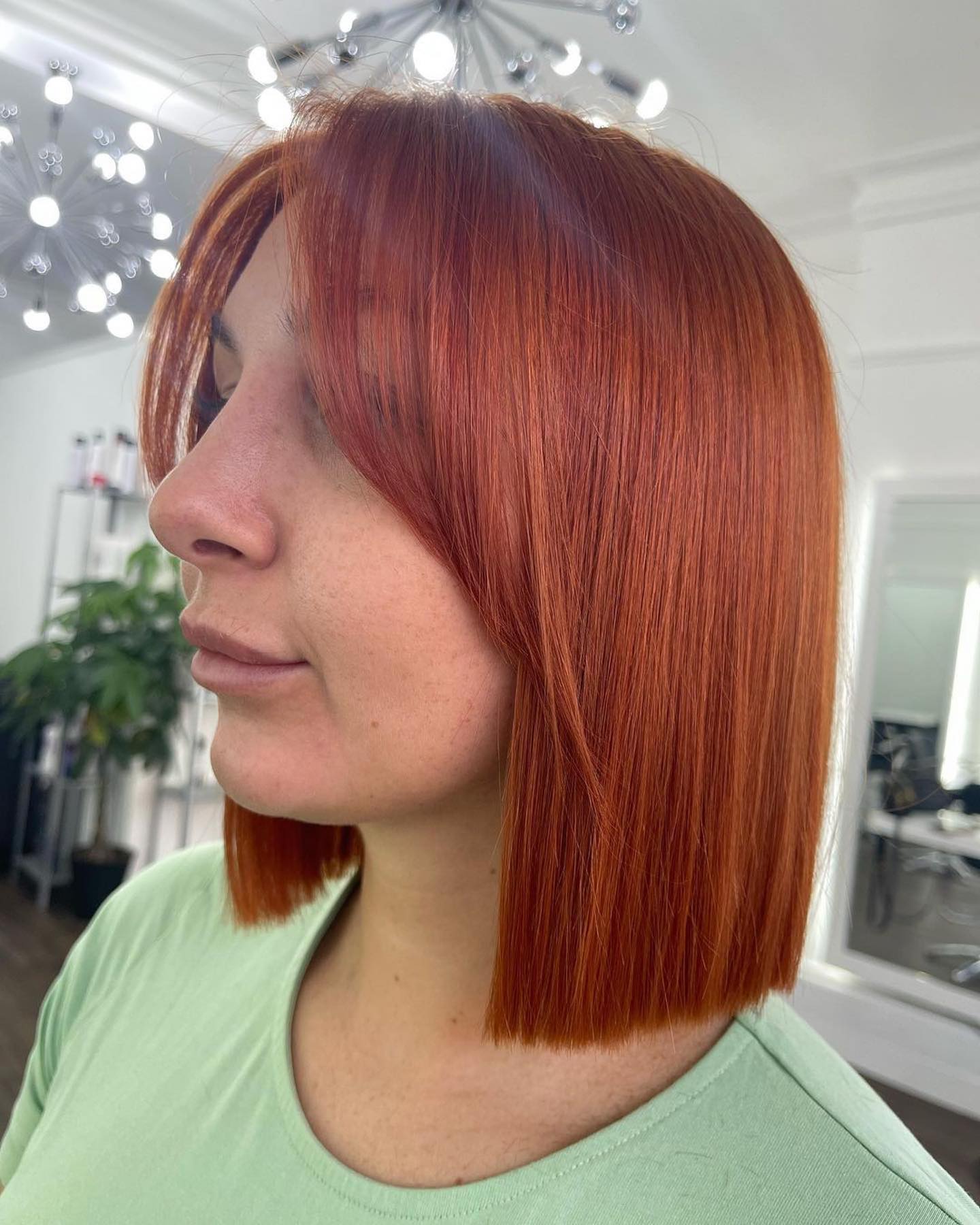 Go for middle parting and cute little bangs to switch up your look.
28. Short Copper Layered Hair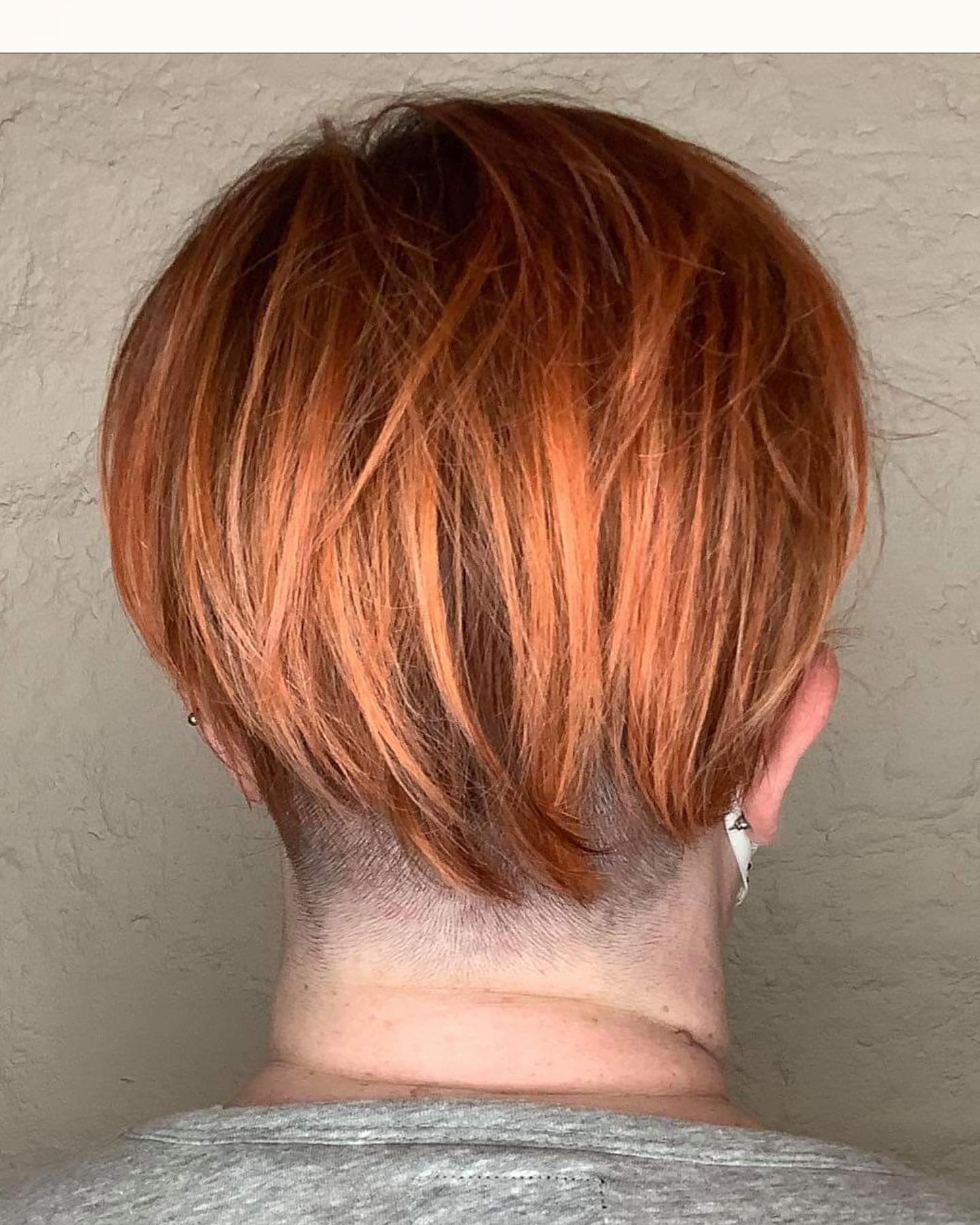 Women who like low-maintenance cuts will enjoy this design.
29. Bright Red Copper Look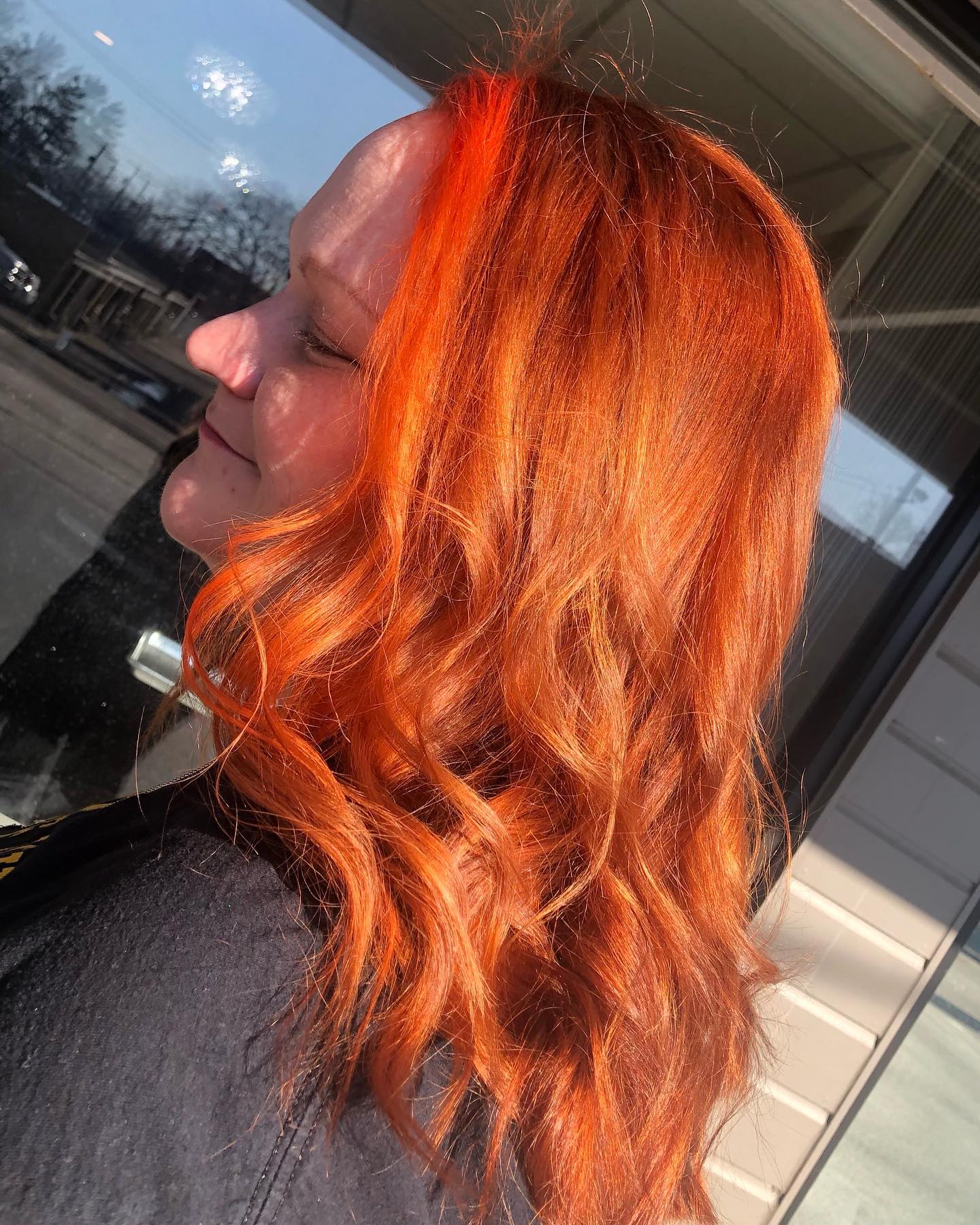 Your bright red copper hair will look lovely for the summer season.
30. Wavy Soft Copper Bob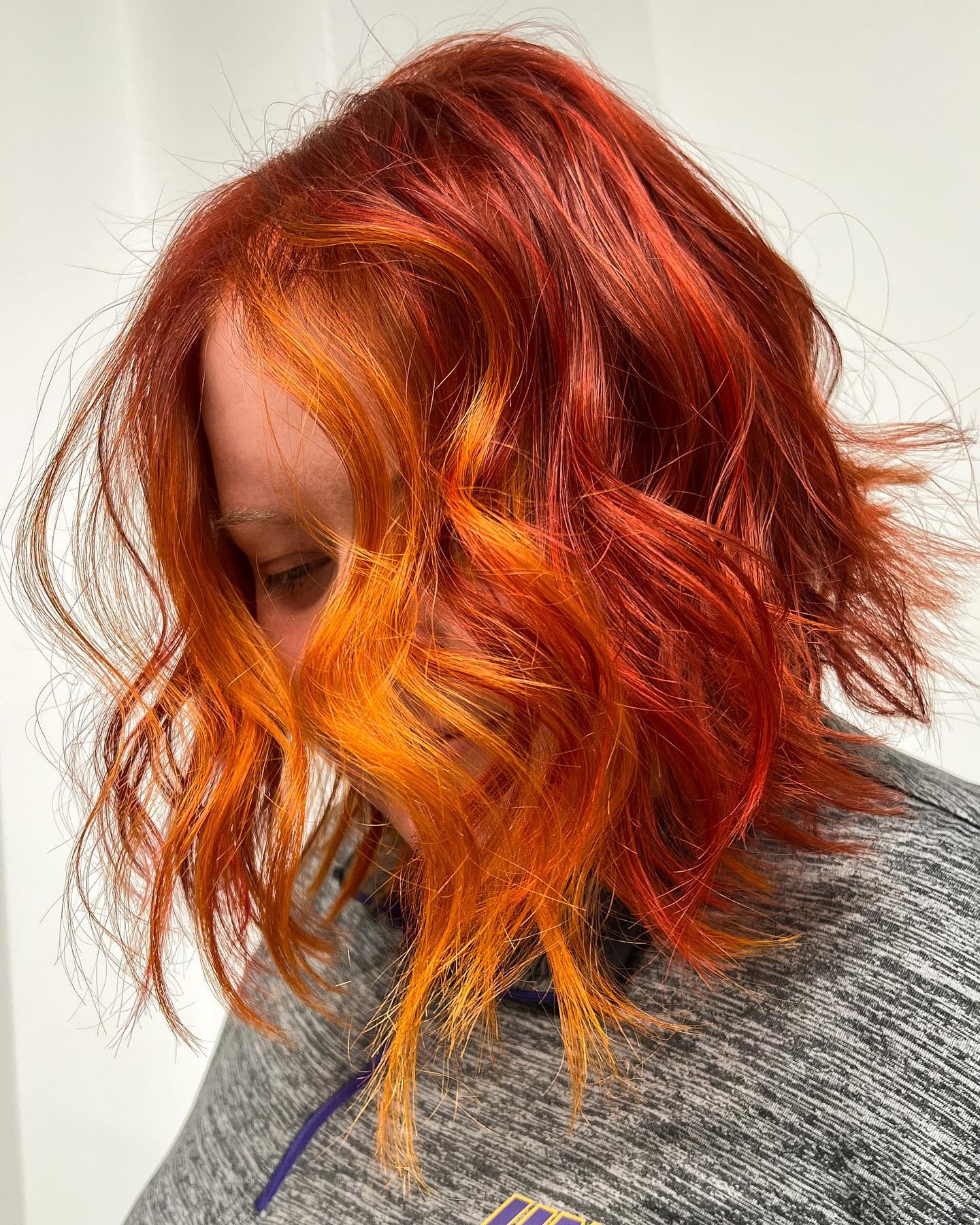 Spice up the look with this color combo and highlights and know that it is a must-wear for formal and informal moments.
Want To Spice It Up?
Are you ready to go copper? If so, which one of these looks is your favorite to wear? It is a gorgeous fall-season color to go for. Let us know what you end up picking for your next hair inspo, we want to see something fiery on you!