Sometimes all we need is that perfect color to really make our hairstyle pop and what better color to try then blonde? Blonde hair is universal and has a ton of different shades, which means anybody can go for it, as long as they choose the right shade.
Here are 35 of our favorite short blonde hairstyles that you need to try the next time you go and see your stylist.
1. Platinum Bob
Go full blonde with this platinum bob that looks icy and beautiful.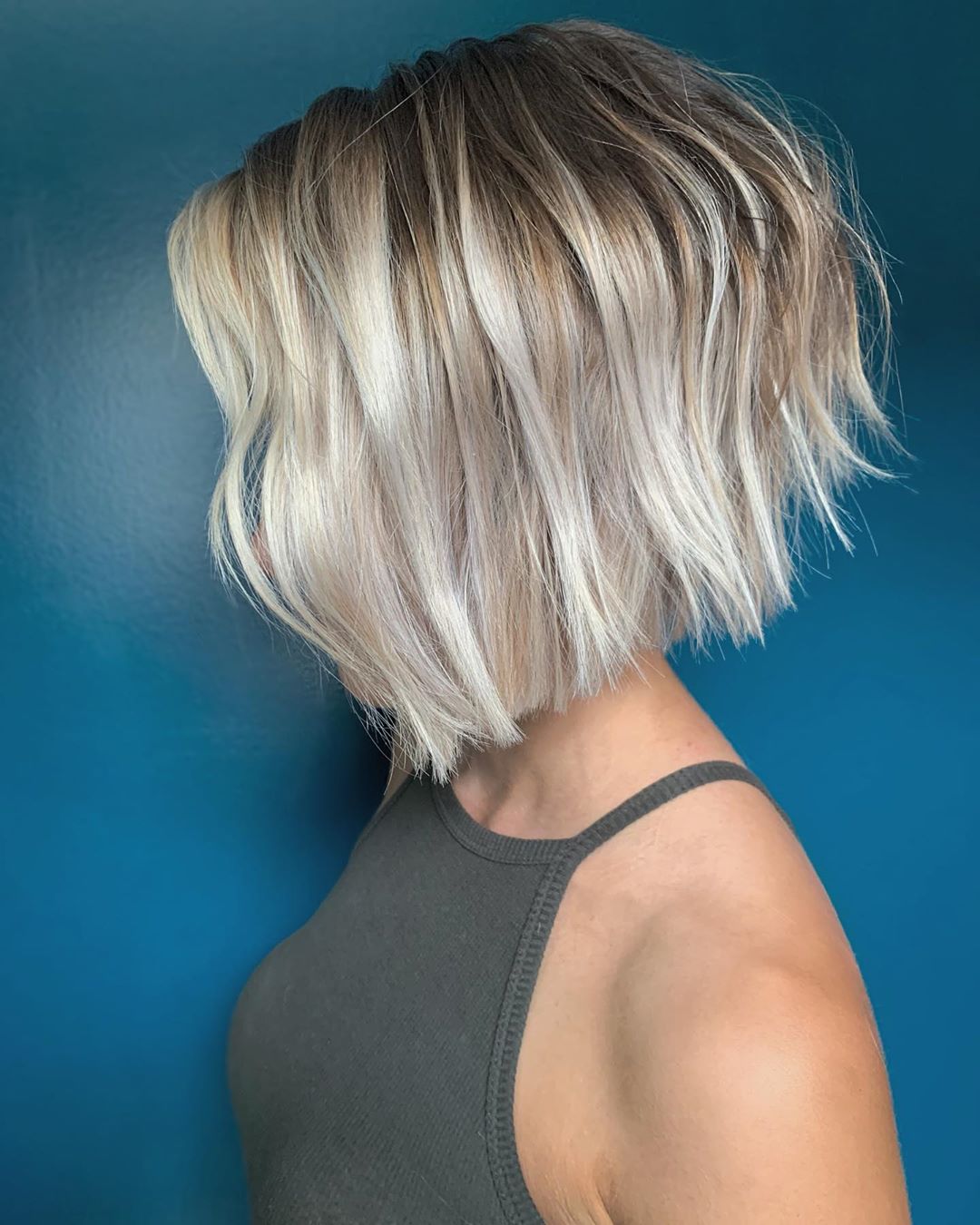 2.  Boyish Pixie
Really embrace the chop and go for this boyish pixie that has a ton of layers.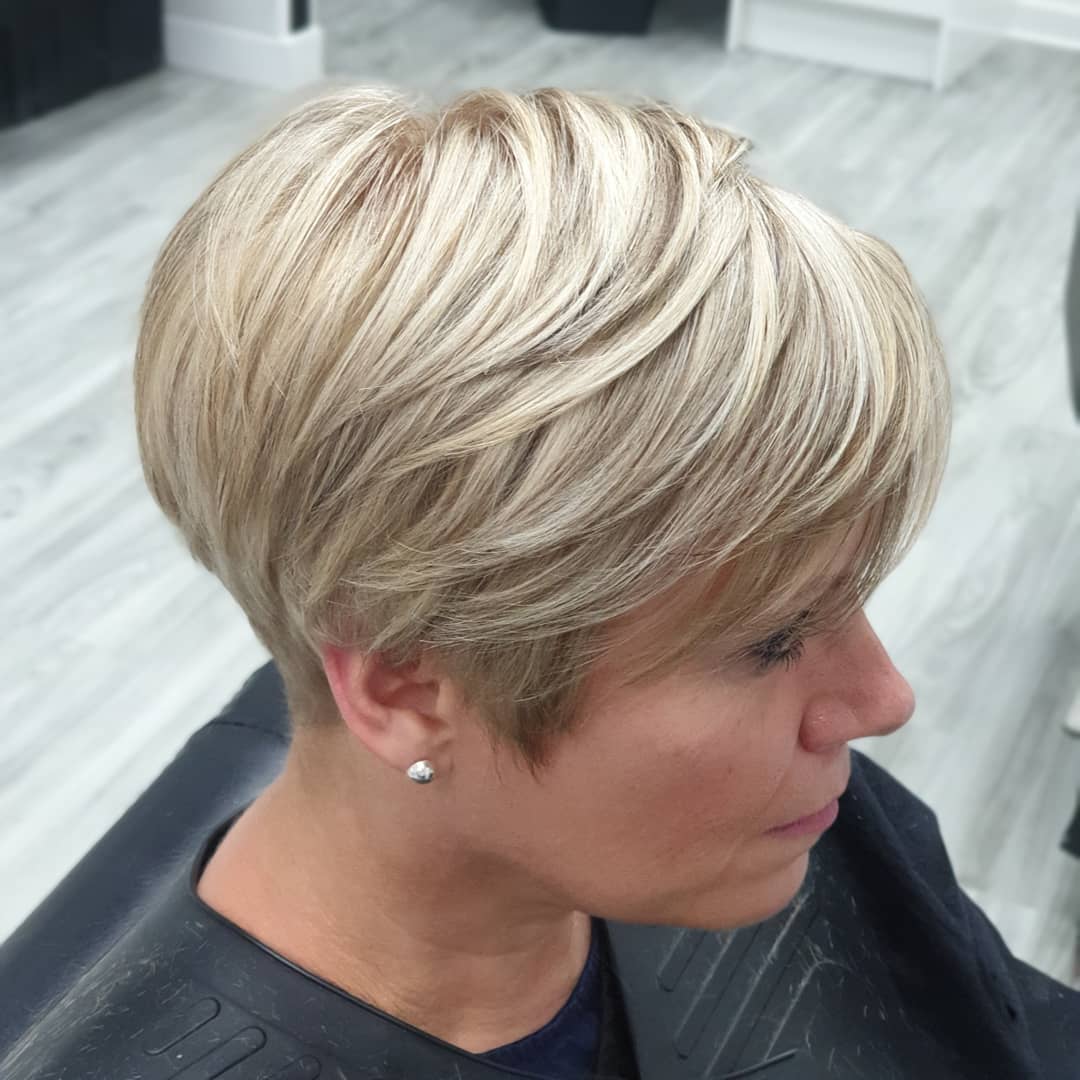 3. Longer Pixie
A longer pixie looks stunning with a icy blond color and some caramel lowlights.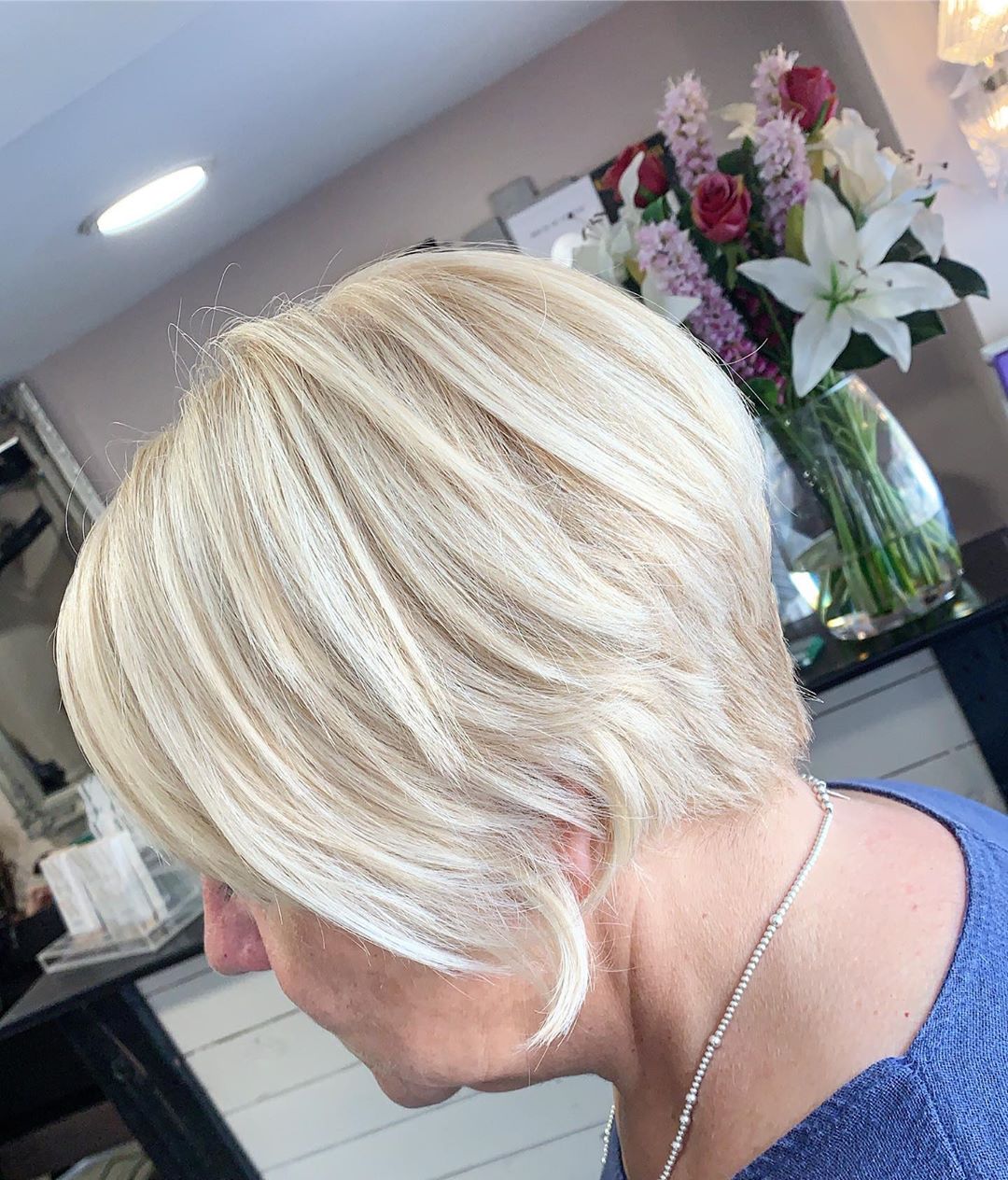 4. Shaved Pixie
Having super short hair makes it even easier to enjoy a new color this this bright blonde.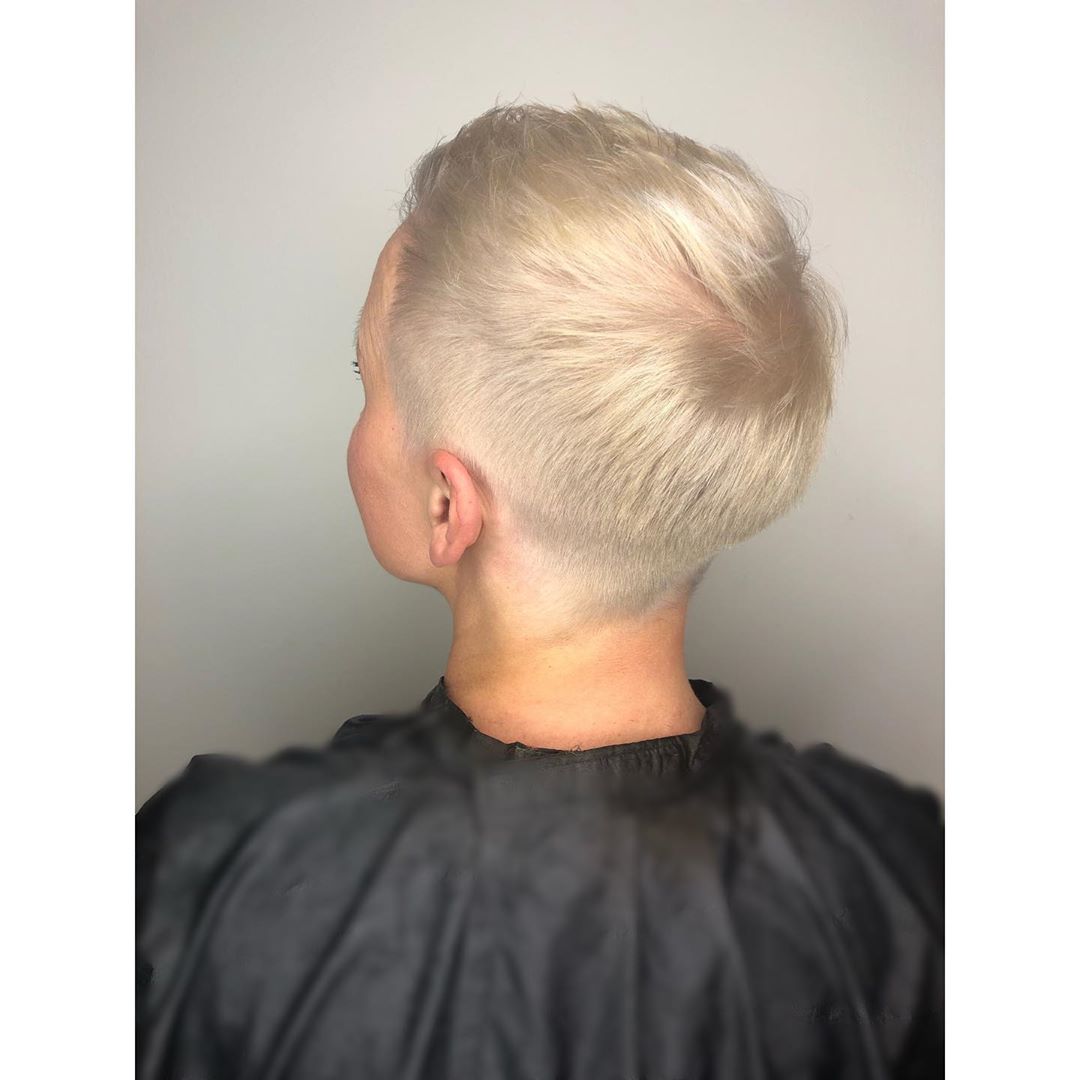 5. Honey Lob
If bright blonde isn't your favorite color, this honey color is warm and inviting, perfect for fall.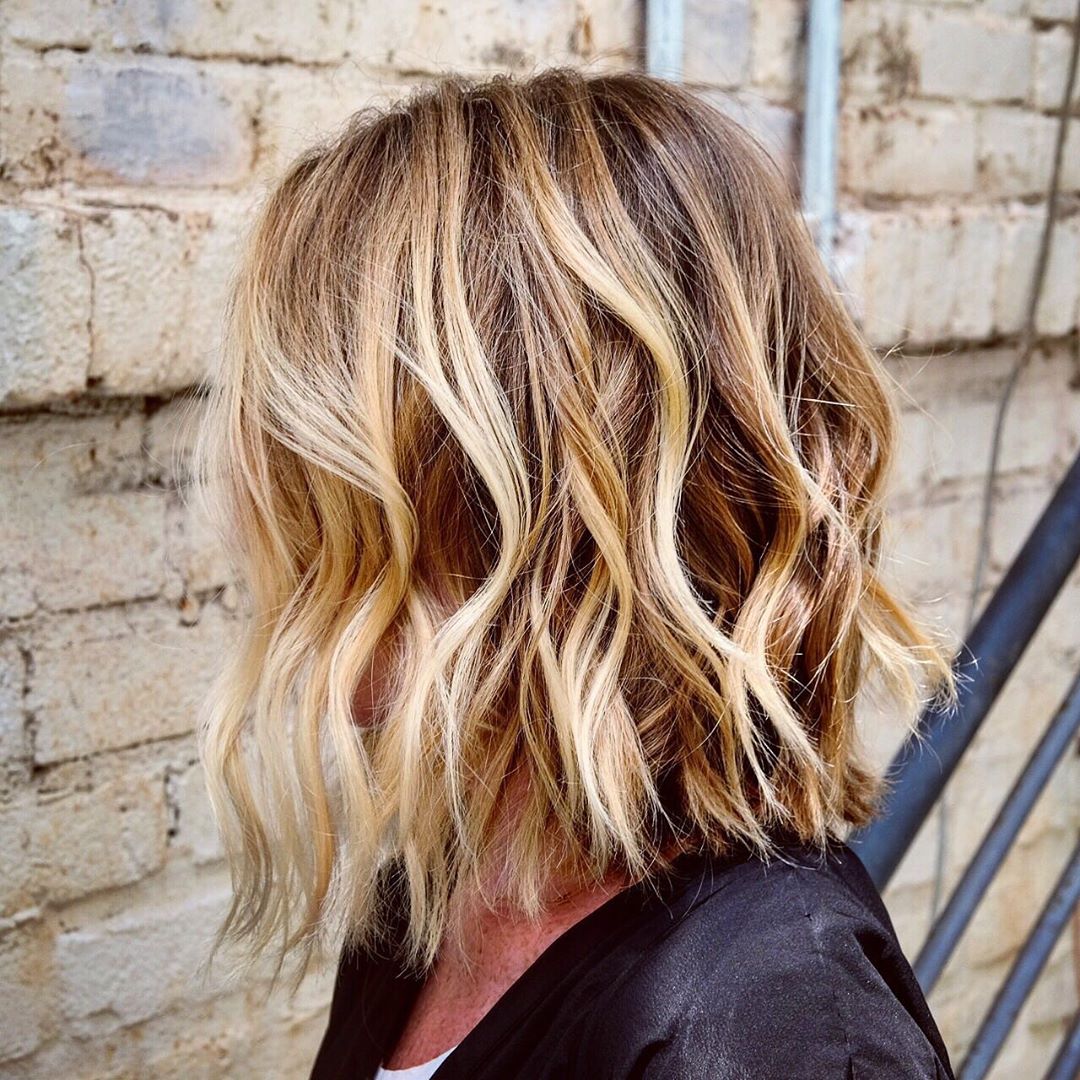 6. Natural Bob
This natural bob looks stunning and when you add a few highlights it really shows the blonde off perfectly.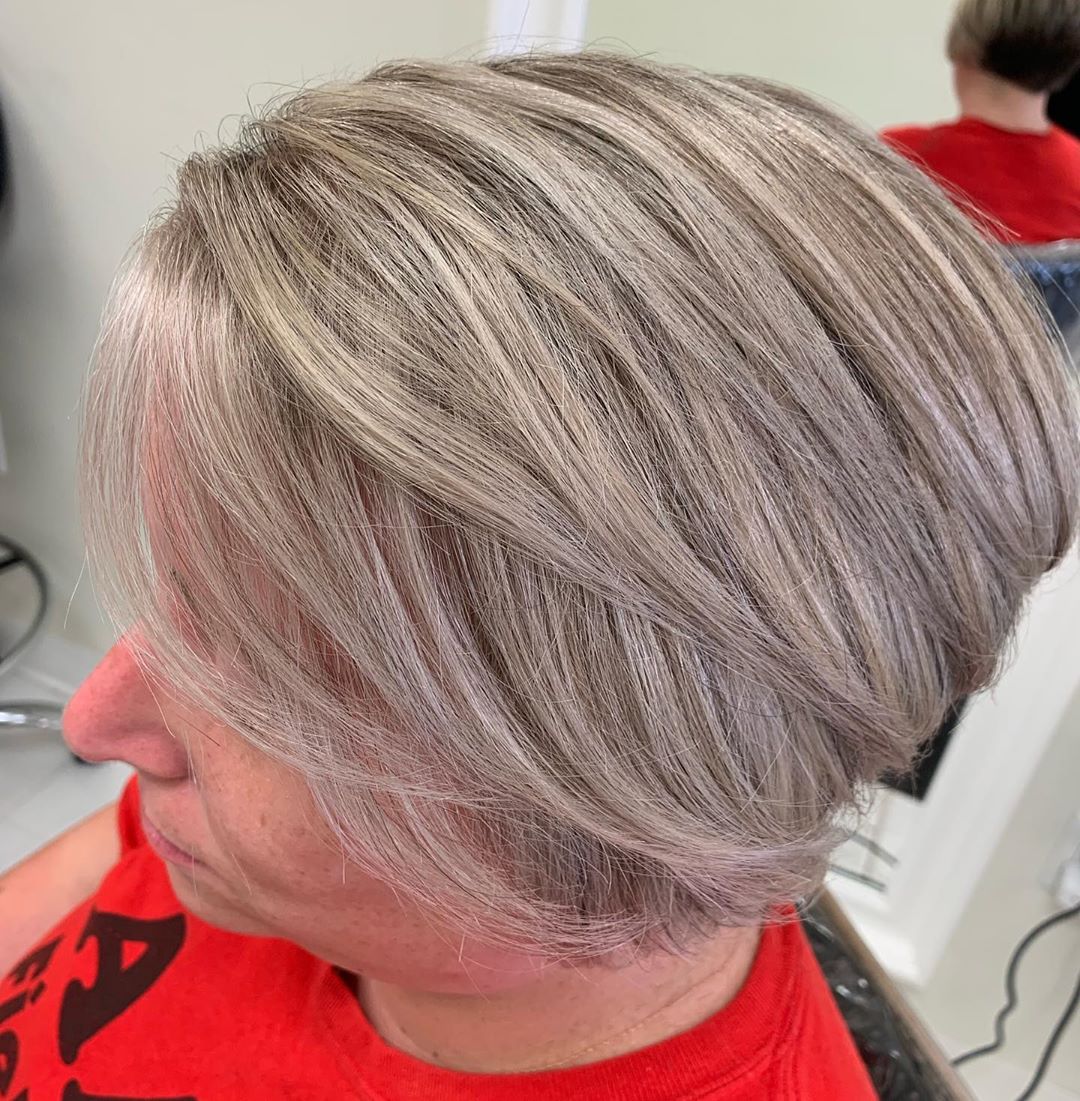 7. Golden Angled Bob
An angled bob is a great short hairstyle option and once it is paired with a golden color, the style is stunning.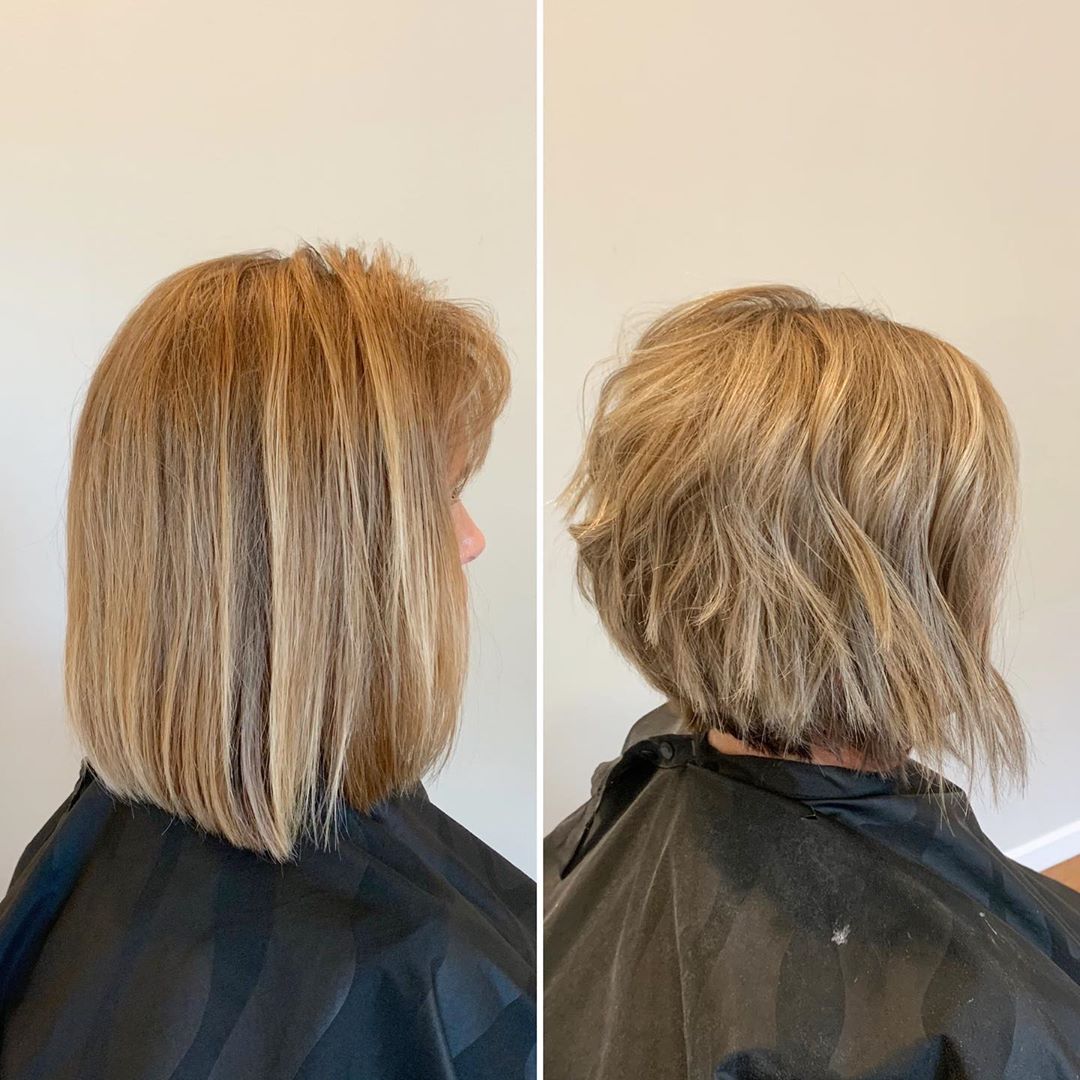 8. Highlighted Lob
If you don't want to go full blonde you don't have to. Try this honey highlight color and embrace the brightness.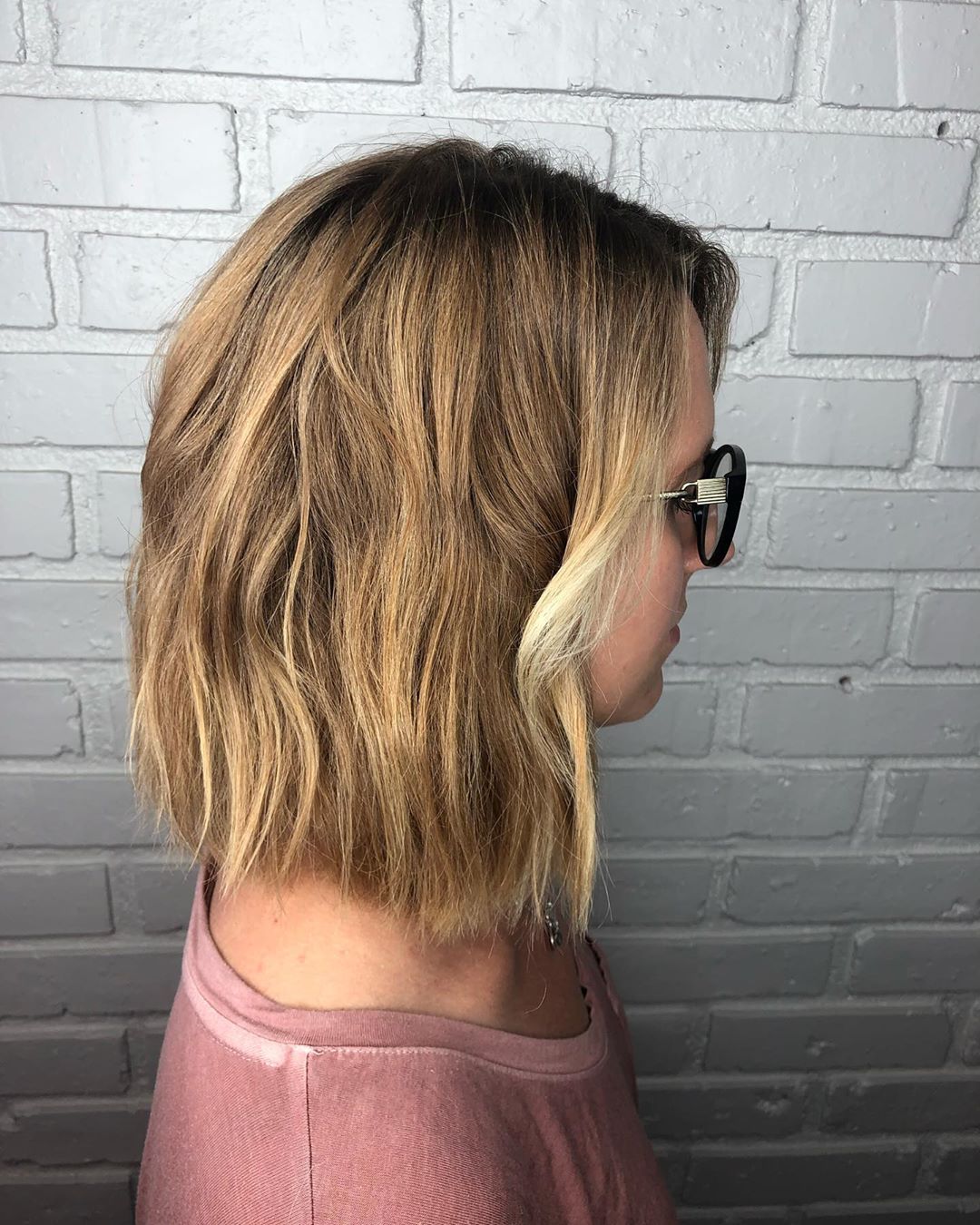 9. Golden Shadow Roots
Maintaining blonde hair can be hard, so opt for a shadow root to make your life a little easier.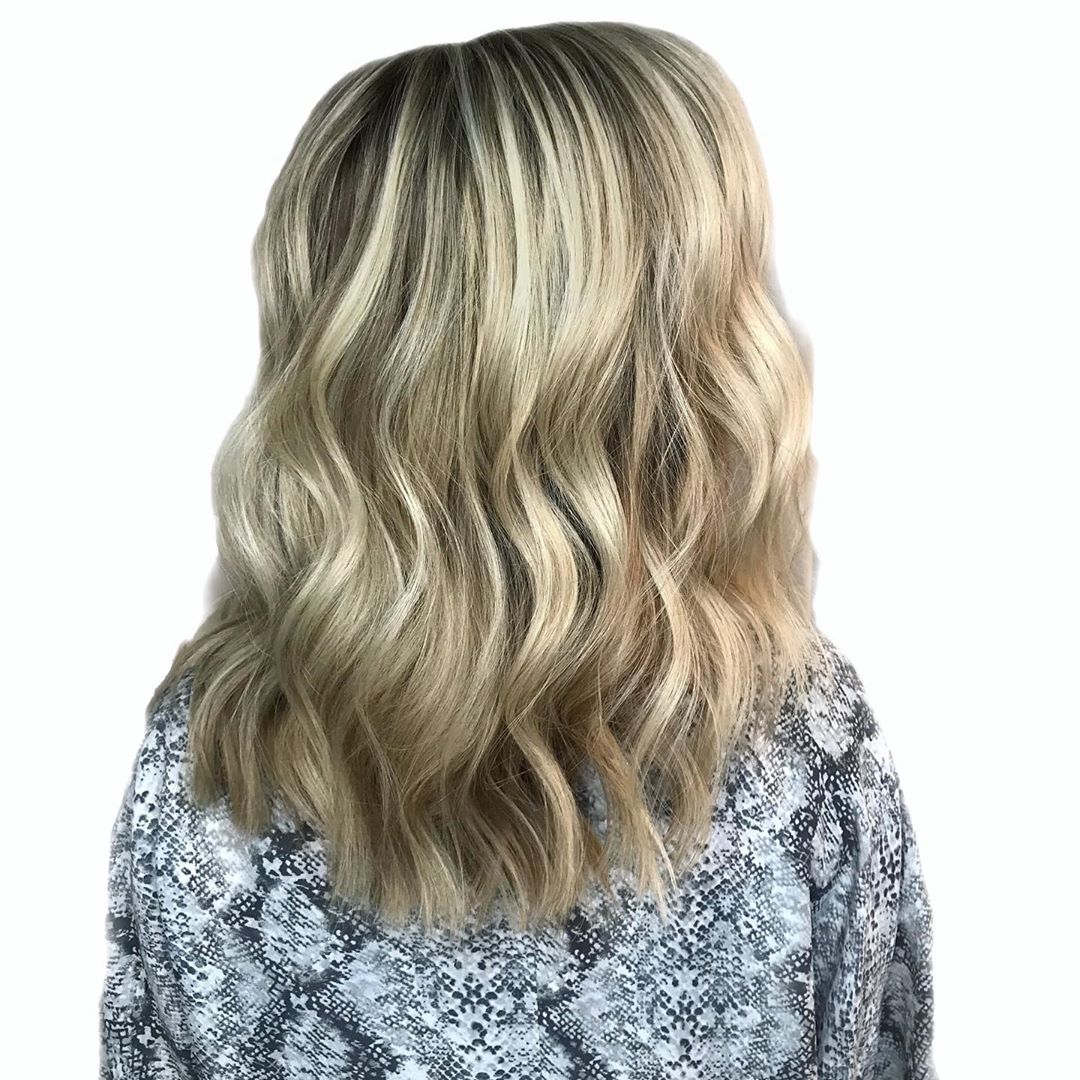 10. Sleek Blonde
Go for a sleek blonde look by adding a bunch of bright highlights and keeping your hair nice and straight.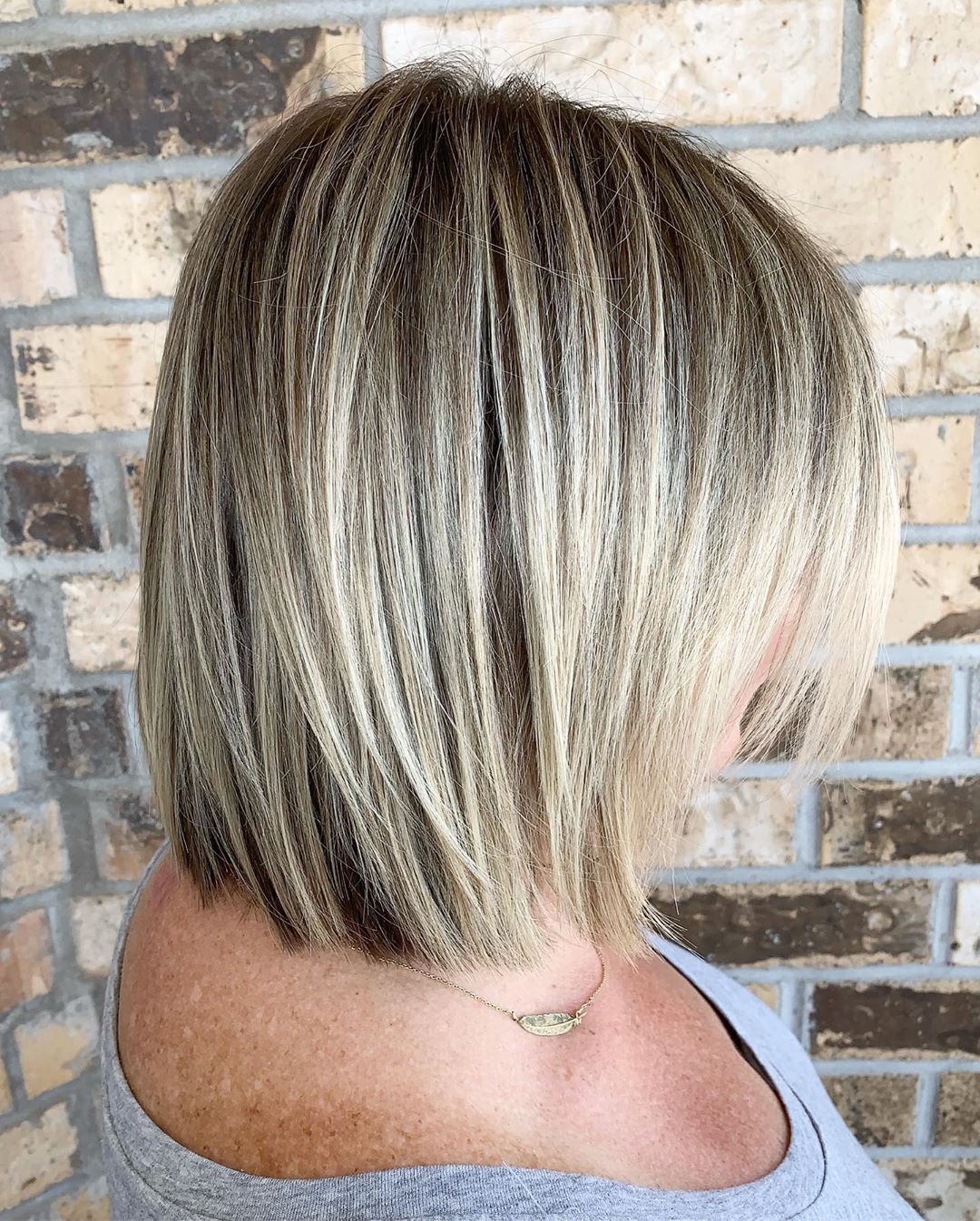 11. Icy Layers
Choose an icy blonde hair color and add multiple layers throughout your hair to get a lot of shape and dimension.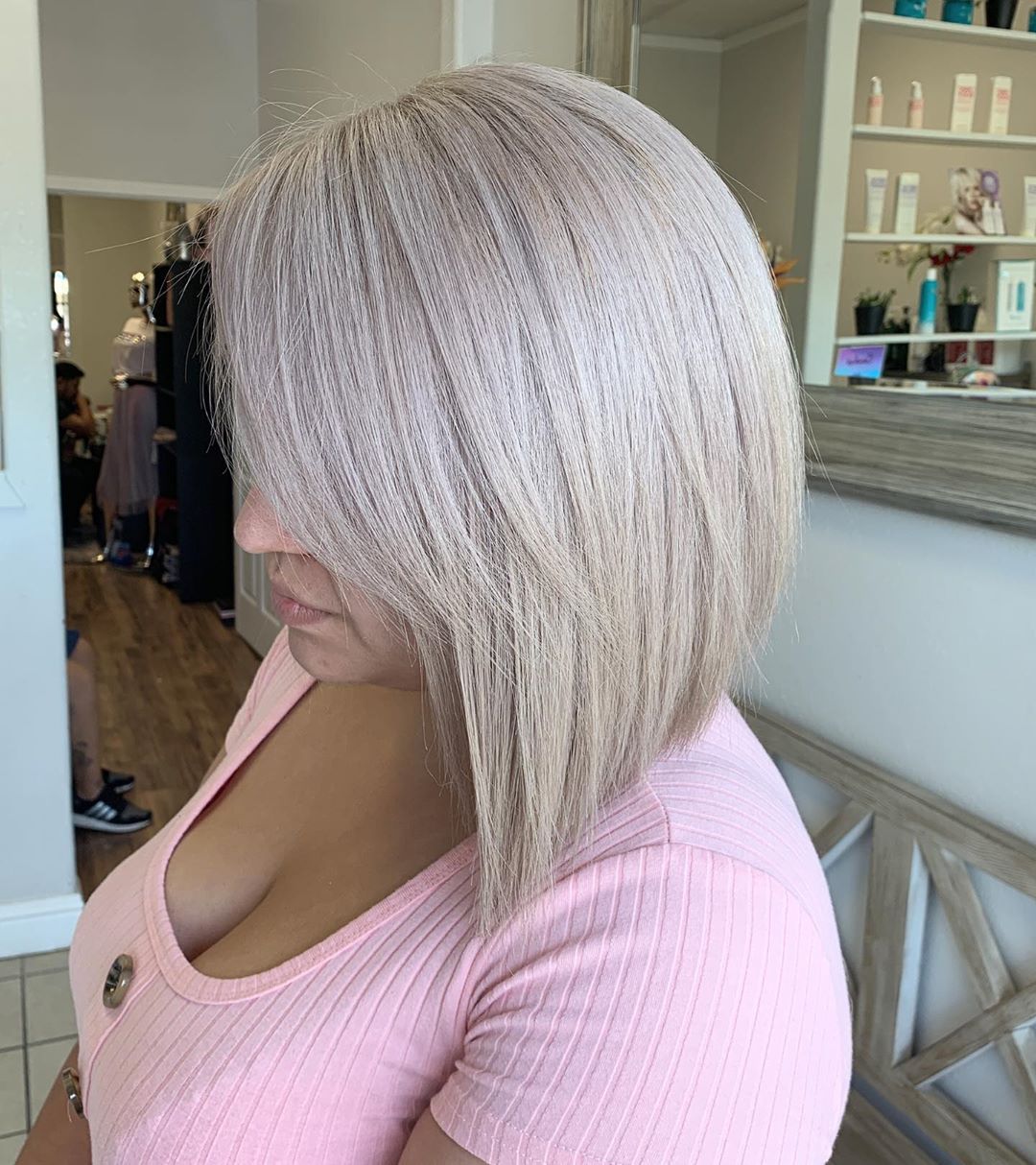 12. Honey Updo
Even with short hair you can go for a fancy updo that looks beautiful.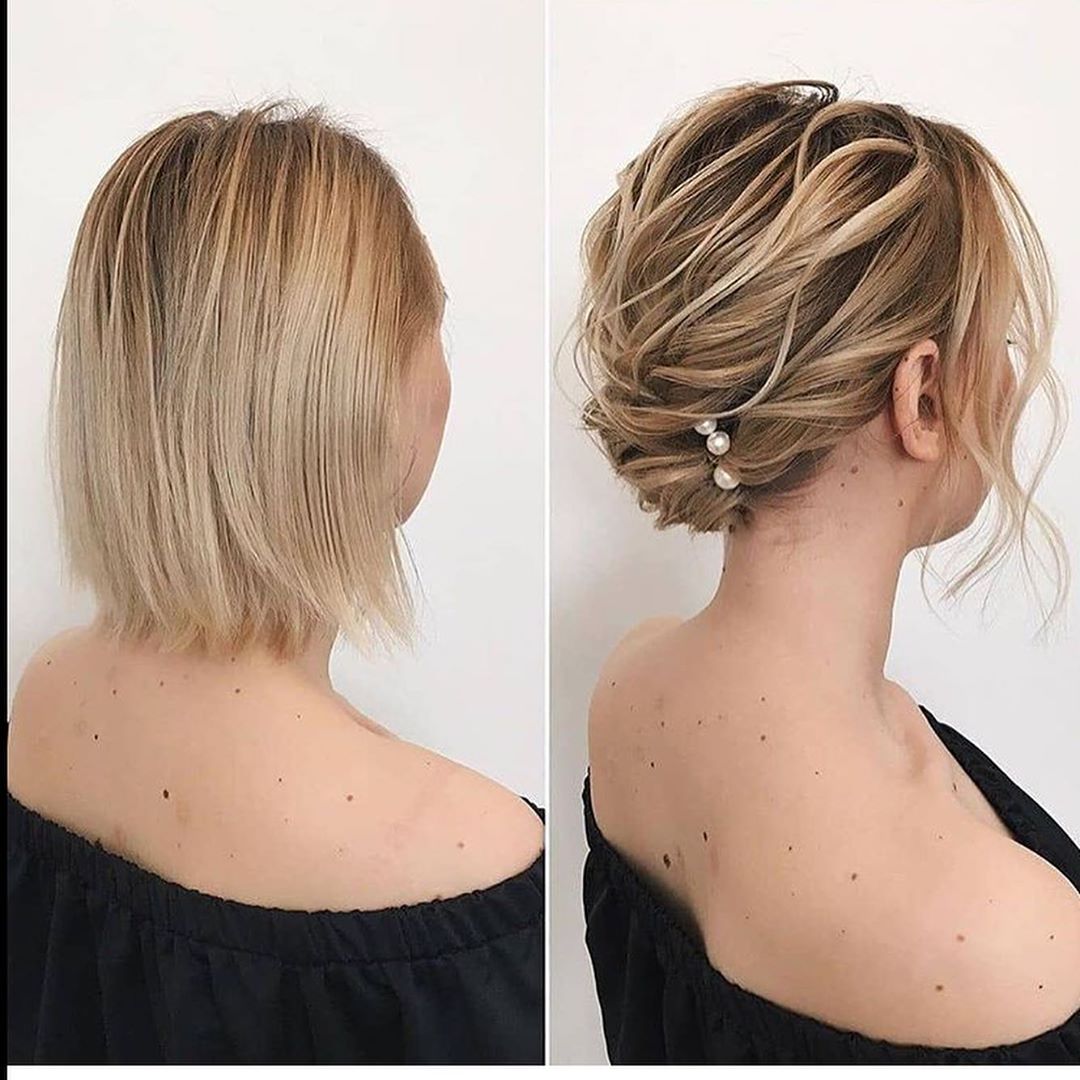 13. Chunky Highlights
Accent your blonde hair by adding some fun chunky highlights throughout it.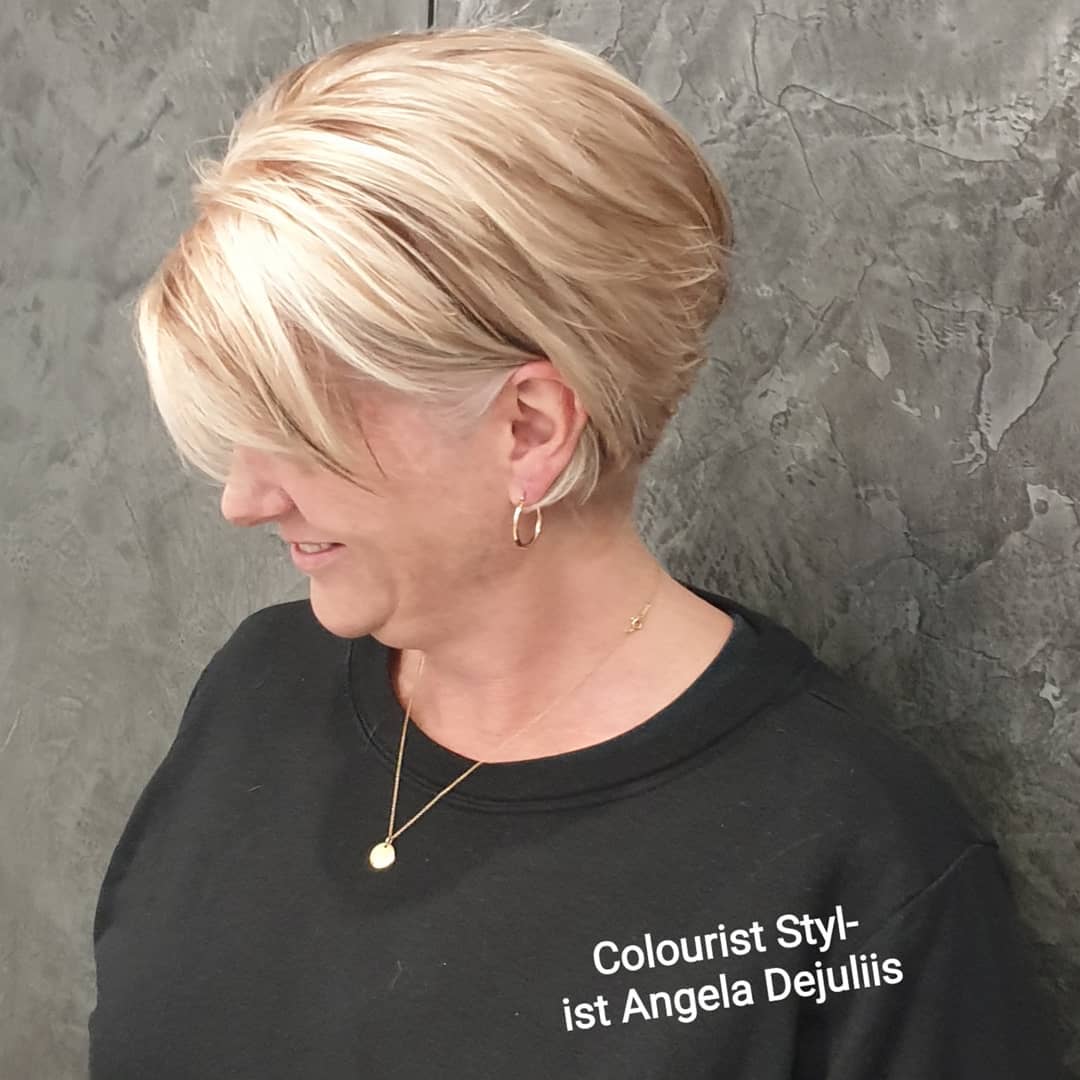 14. Blonde Rounded Bob
A natural blonde is a stunning color, accent it even more with a gorgeous rounded bob cut.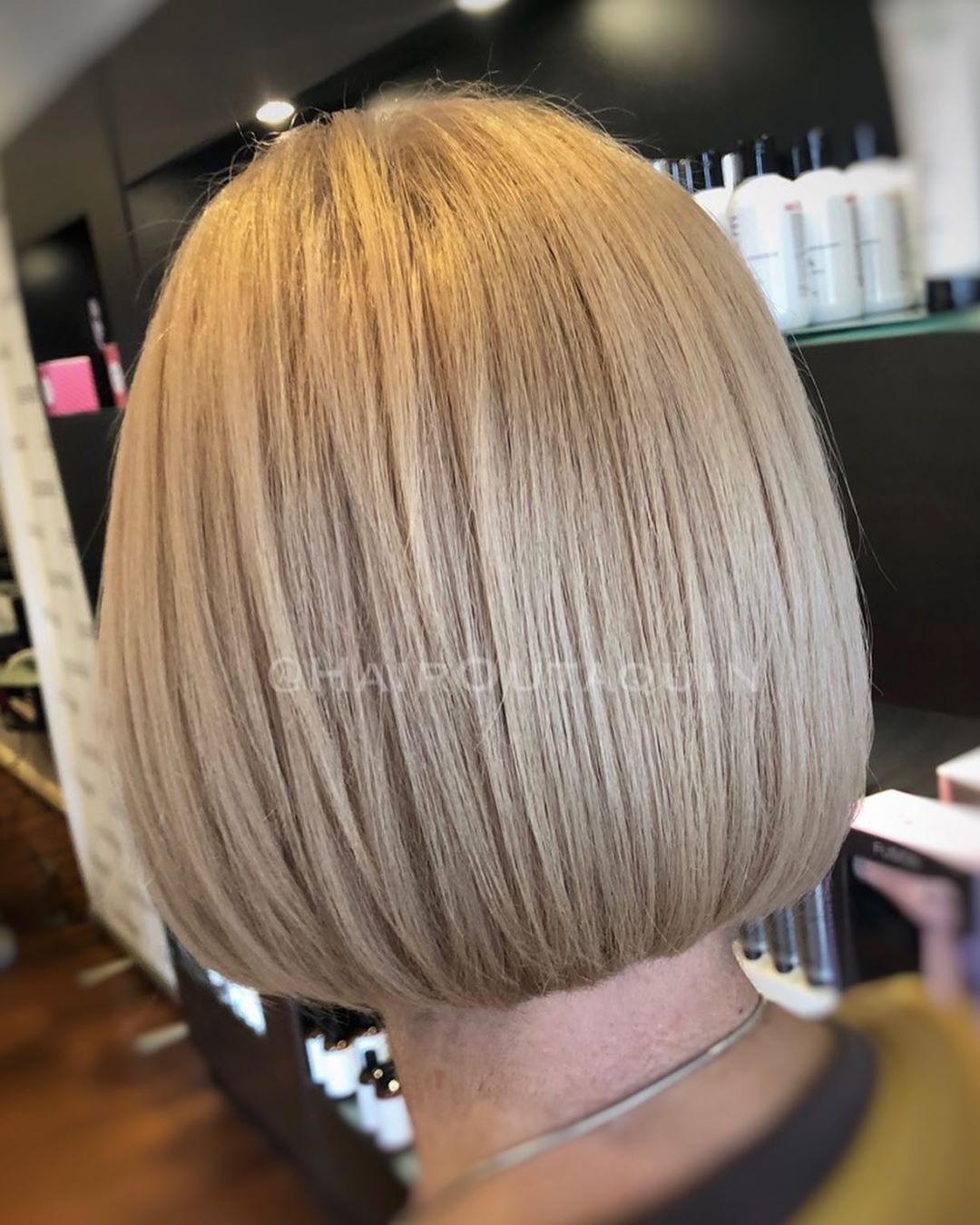 15. Textured Bob
A textured bob looks stunning and sleek and adds a ton of shape and dimension to your hair.
16. Summer Lob Vibes
Really get summer vibes by combining a mixture of blonde colors like honey and golden for a gorgeous color and style.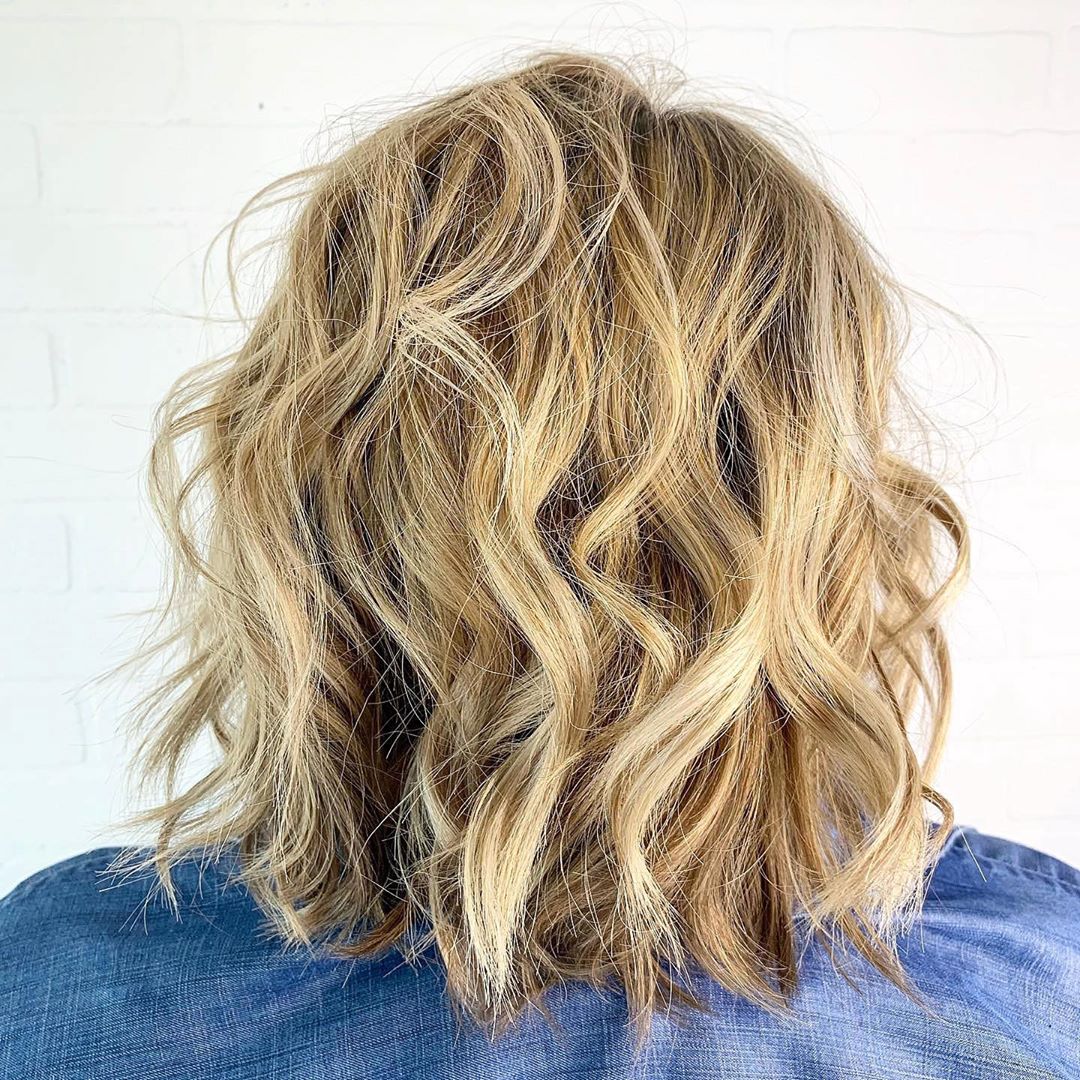 17. Dirty Blonde Lob
A dirty blonde hair color looks gorgeous and leaves a few different color strands throughout your hair. Pair is with a curly lob to really so the color off.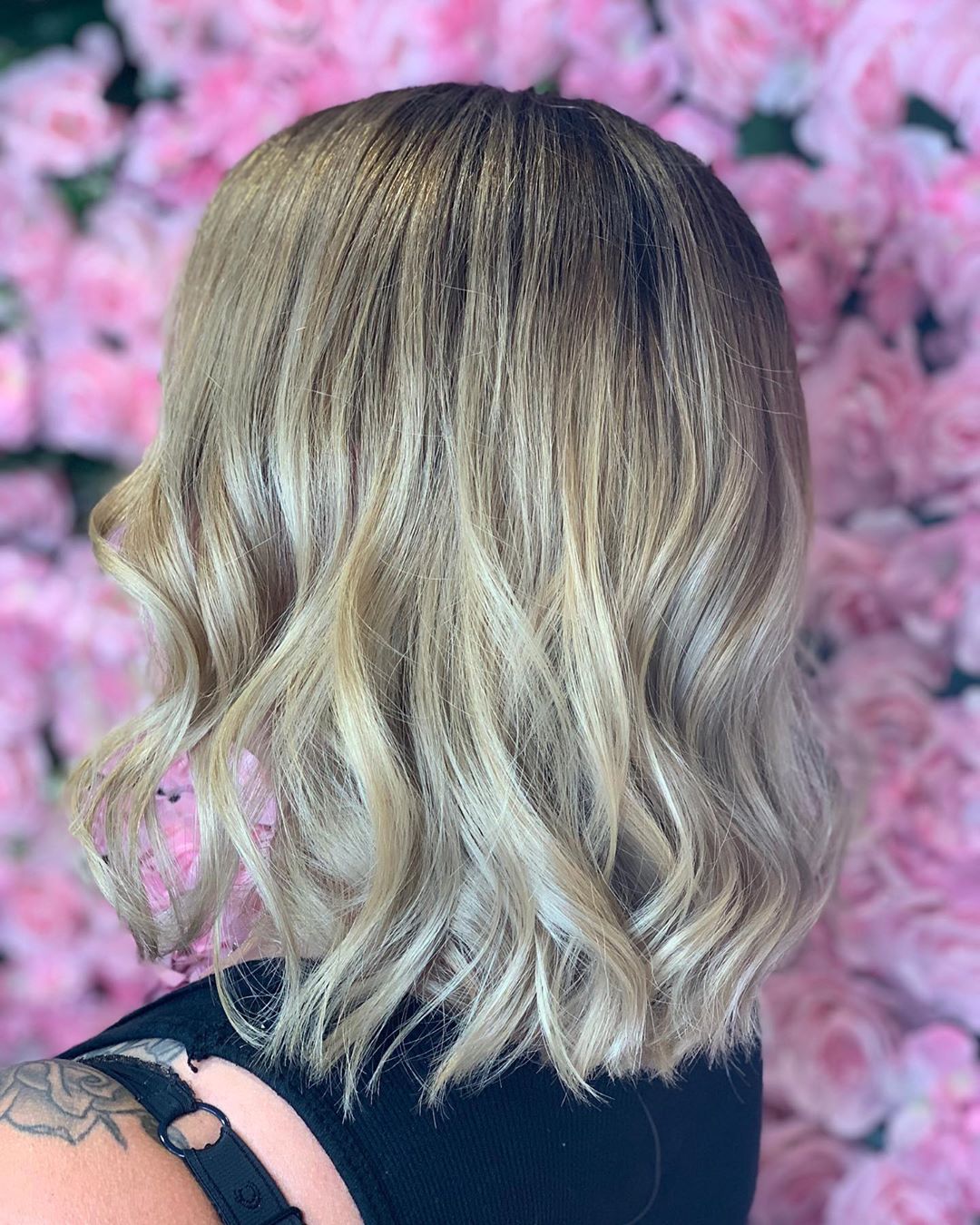 18. Blush Blonde
Mix a small around of red throughout your hair color to get a stunning blush blonde color that will make all your friends jealous.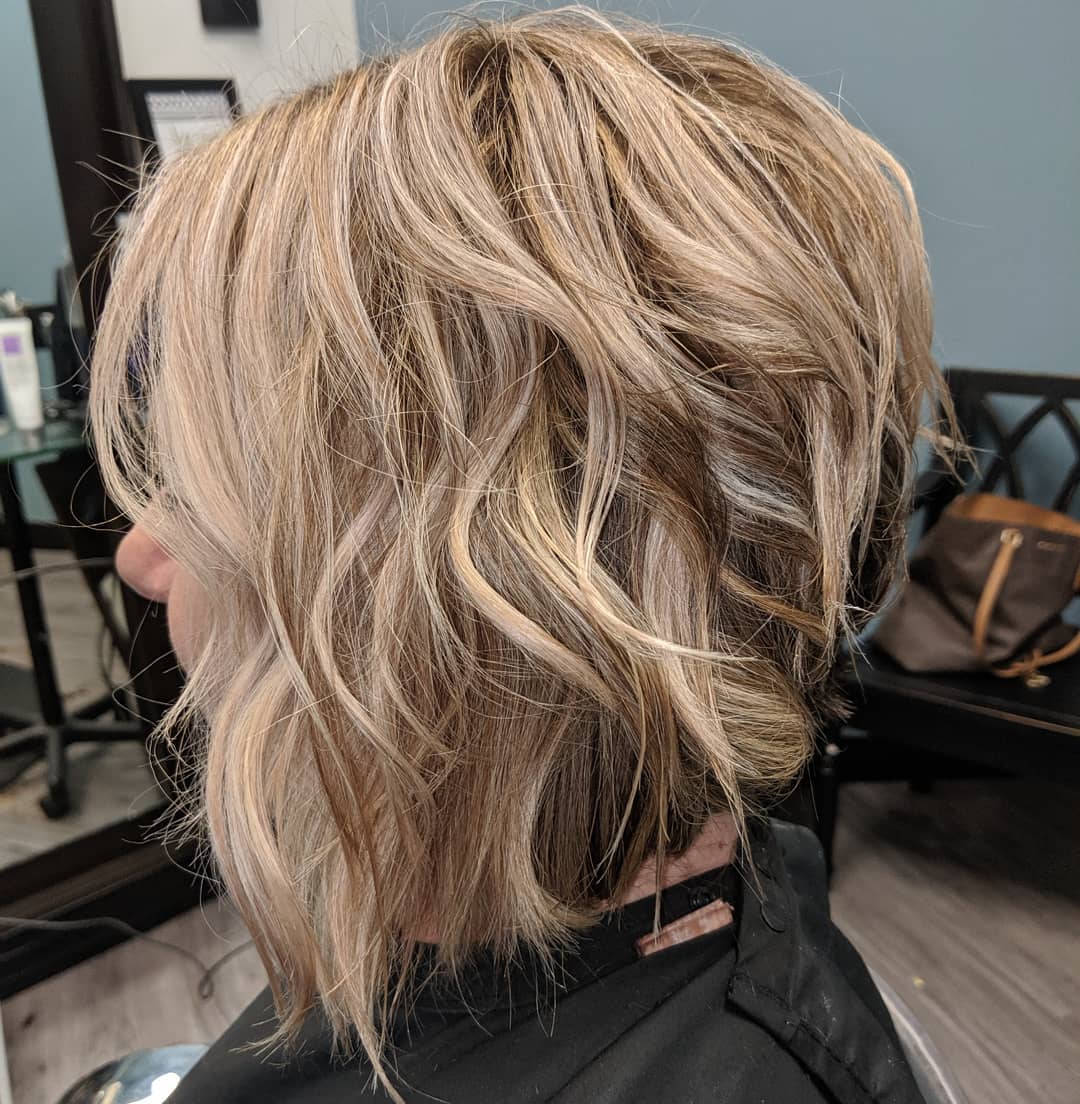 19. Blonde Pigtails
Pigtails are a cute look to wear to the gym or a day out, enhance your look by adding blonde throughout your hair to really show it off.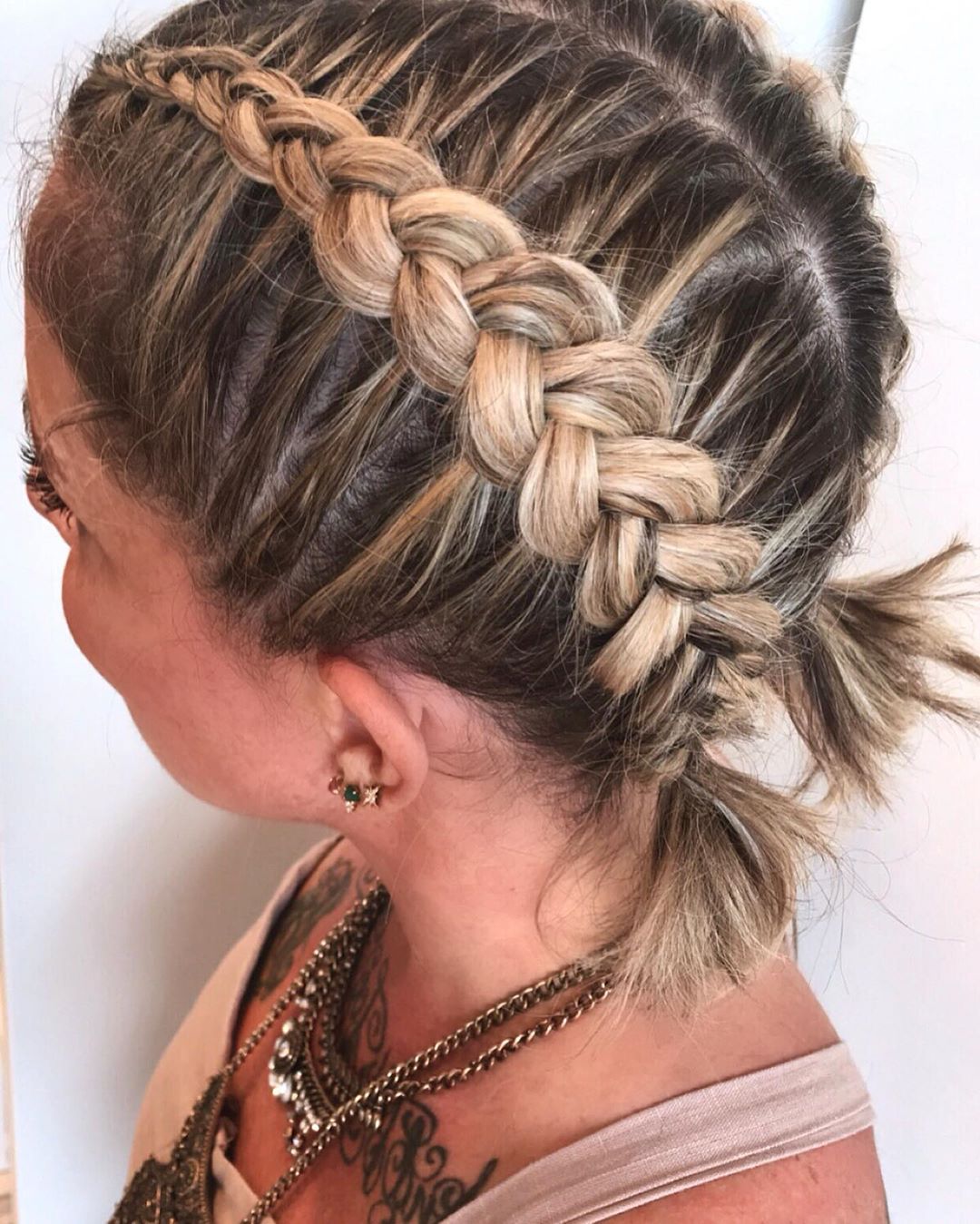 20. Silver Blonde
Add a few silver blonde streaks throughout your hair to really give it the boom it needs.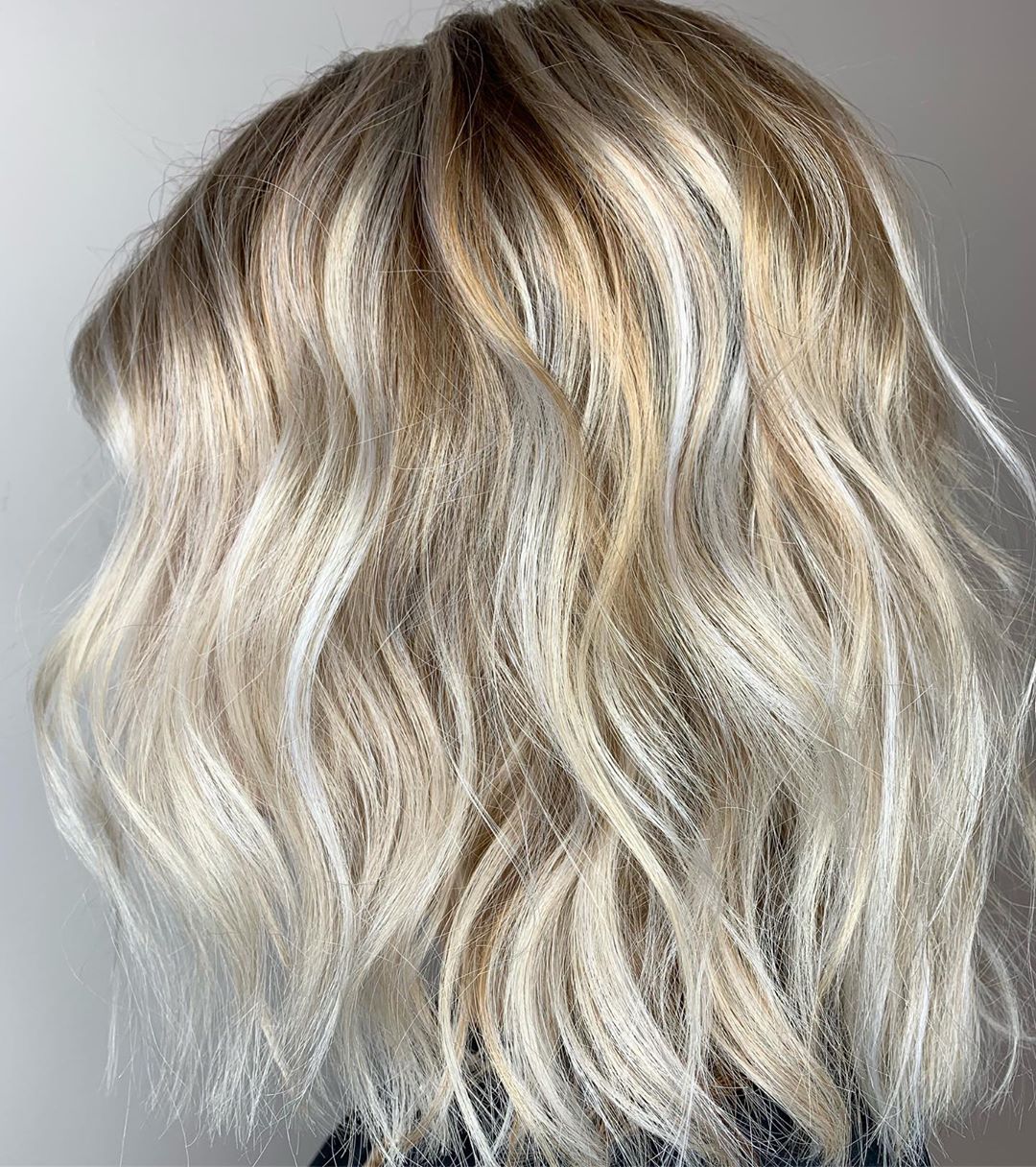 21. Messy Pixie
Pixie cuts are stunning and by adding a platinum blonde color and some curls you'll achieve a messy pixie that is Instagram worthy.
22. White Balayage
Balayage coloring has been extremely popular, especially when it comes to a gorgeous blonde color.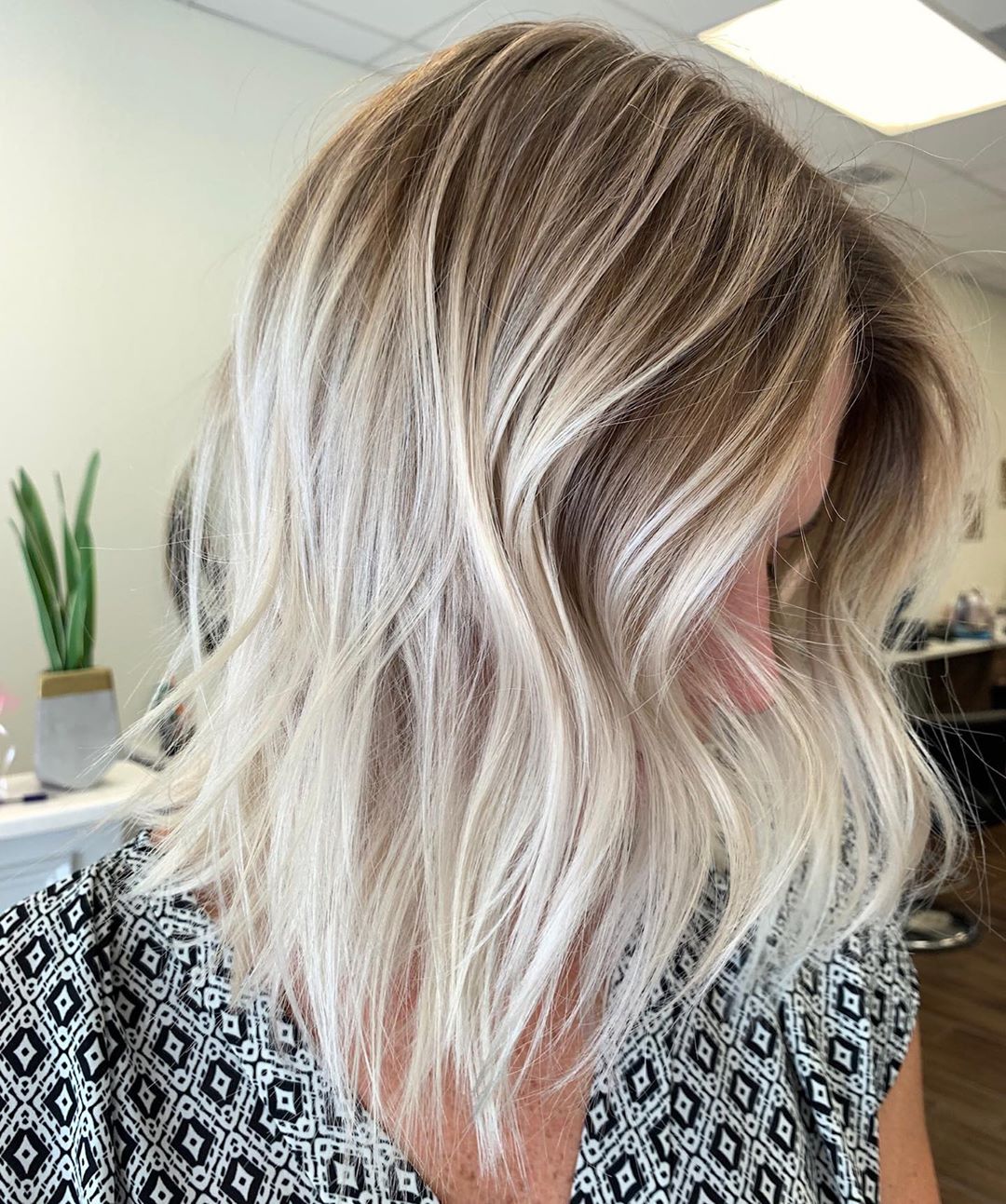 23. Blonde Foliage
If balayage isn't your thing then try the foliage route and opt for a light honey color.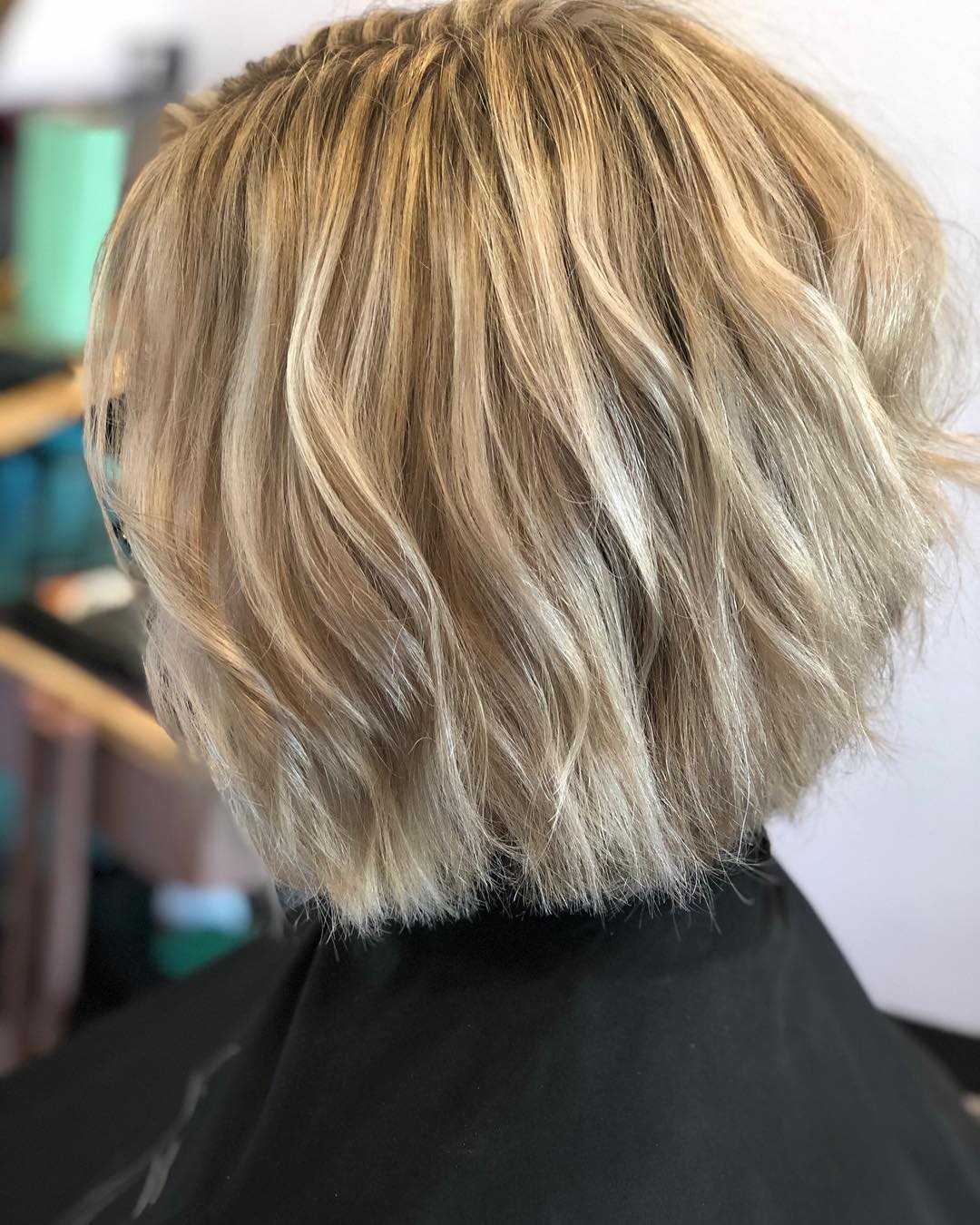 24. Blonde Crown Braid
A lob paired with a blonde crown braid looks gorgeous and is super easy to do.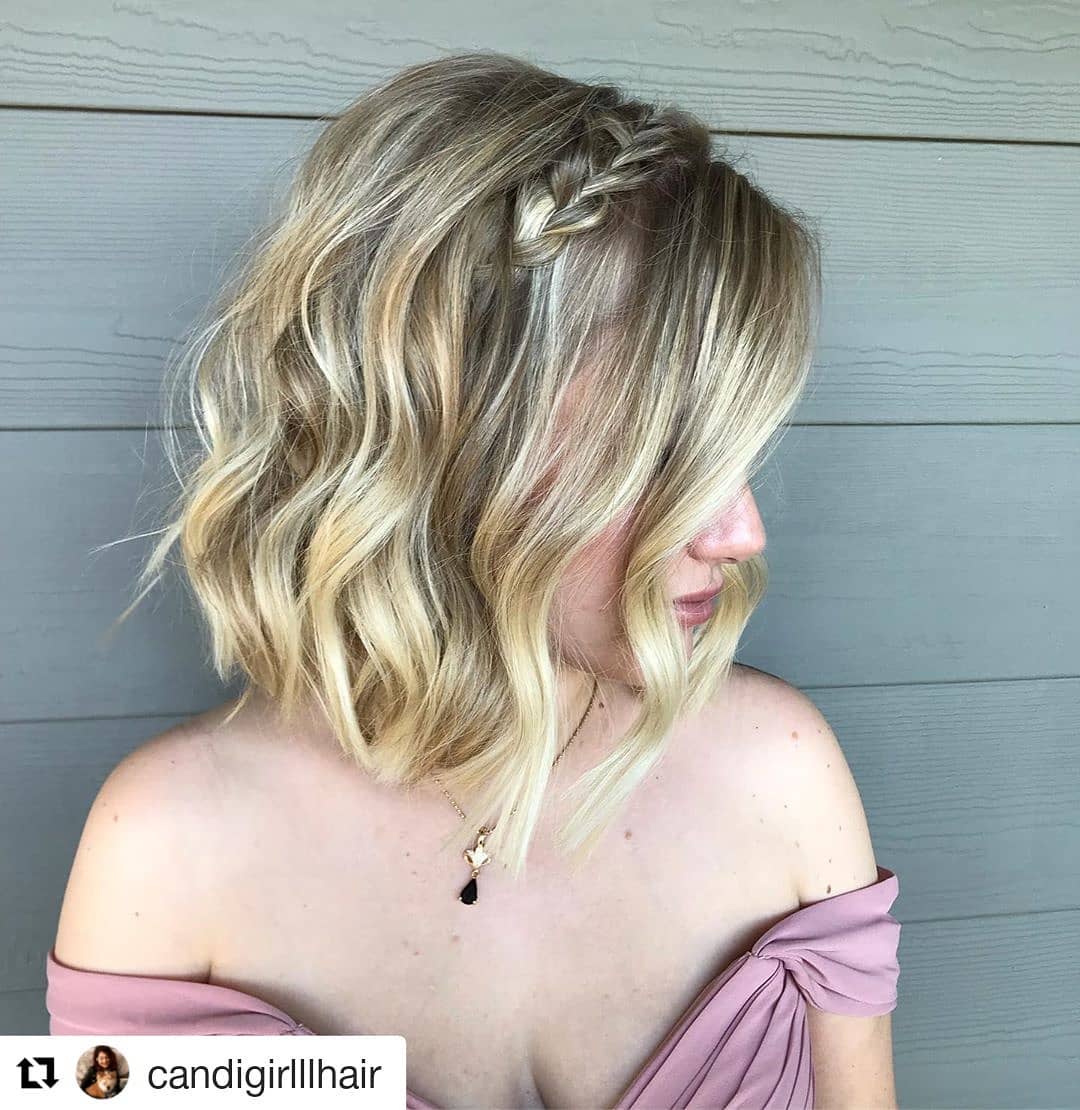 25. Golden White Bob
Golden hair is a perfect shade but take yours to the next level by adding some lighter colors and cutting it to a bob length.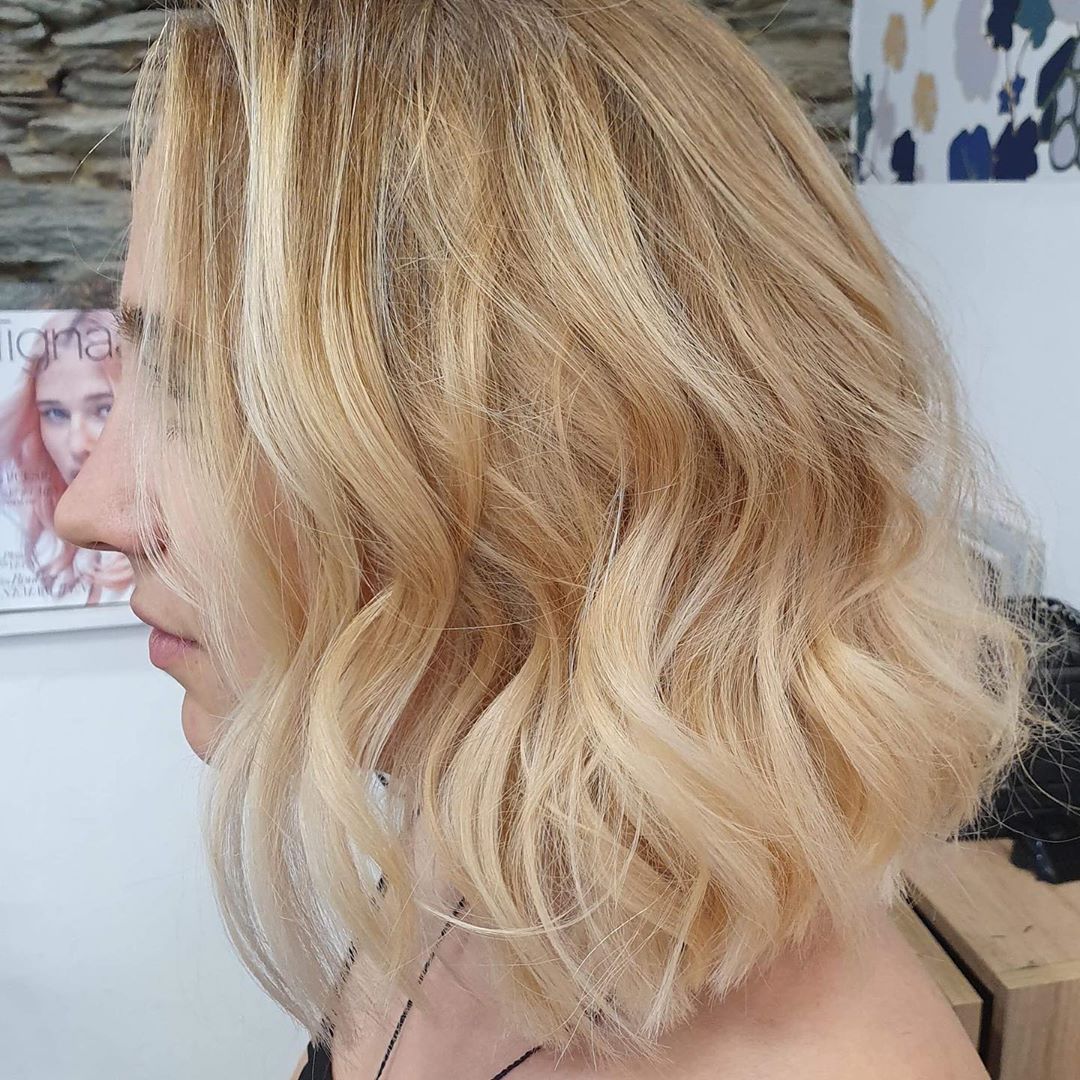 26. Ash Blonde Curls
Ash Blonde is a beautiful color and works well on just about anyone. Pair is with a gorgeous curly lob for the best style.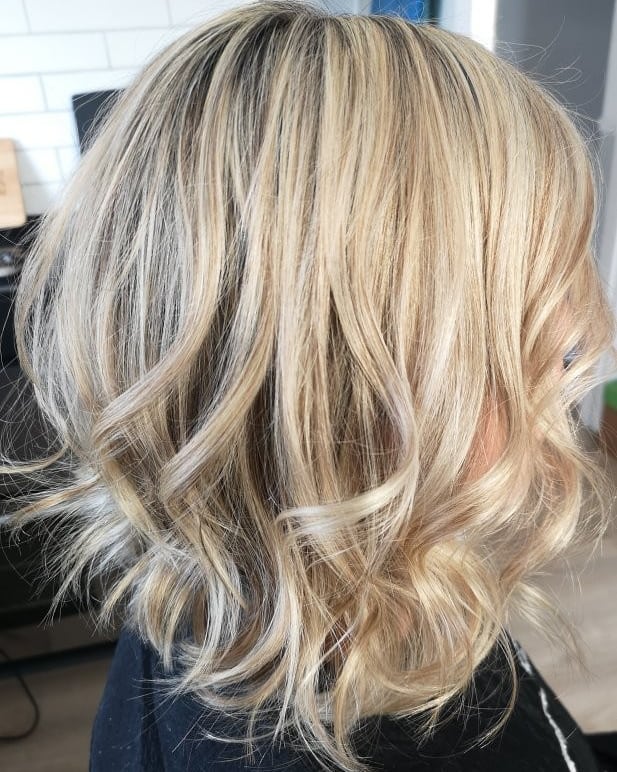 27. Platinum Blonde and Honey Highlights
Pair your favorite two blonde colors by adding honey highlights to your platinum blonde hair.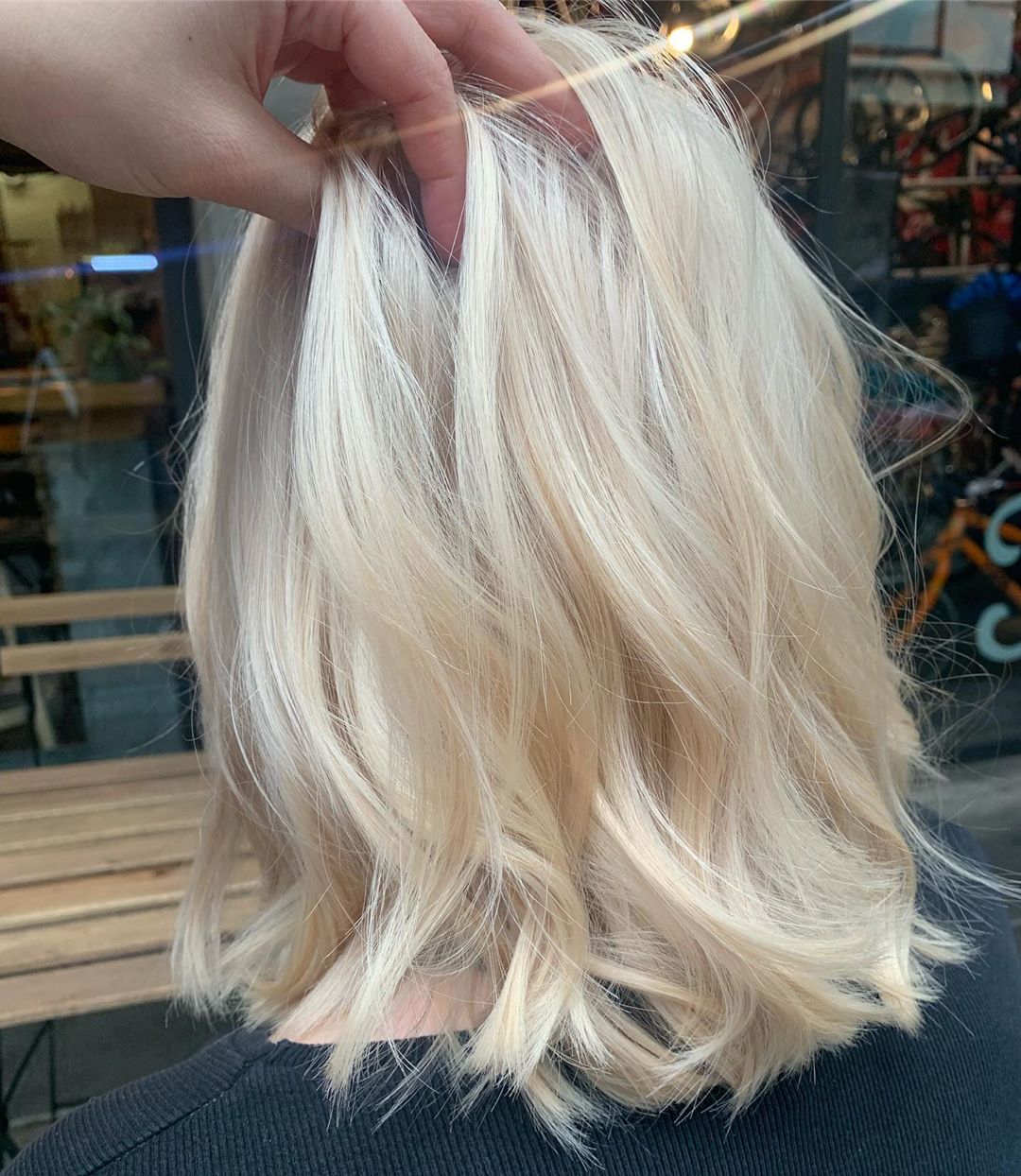 28. Dark Caramel Bob
A dark caramel bob is beautiful with a mixture of light and dark blonde that is perfect for the summer and fall.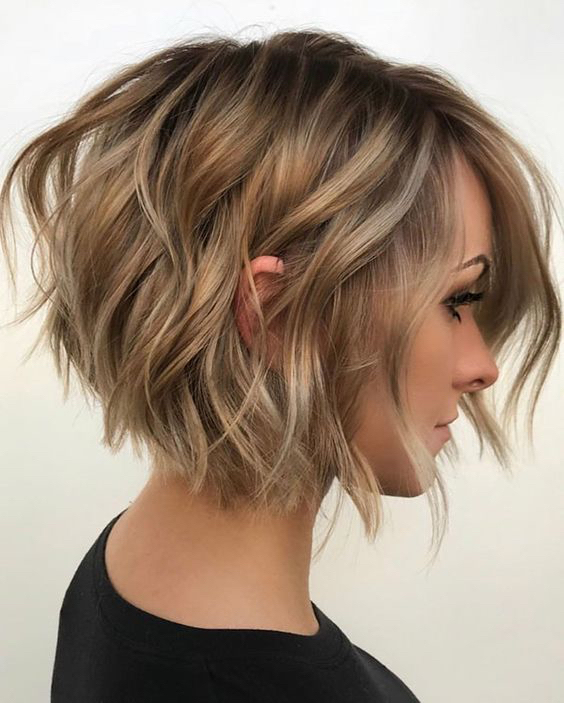 29.  Peek-a-Boo Highlights
If you don't want to go all the way blonde, try some peek-a-boo highlights that pop between your natural color.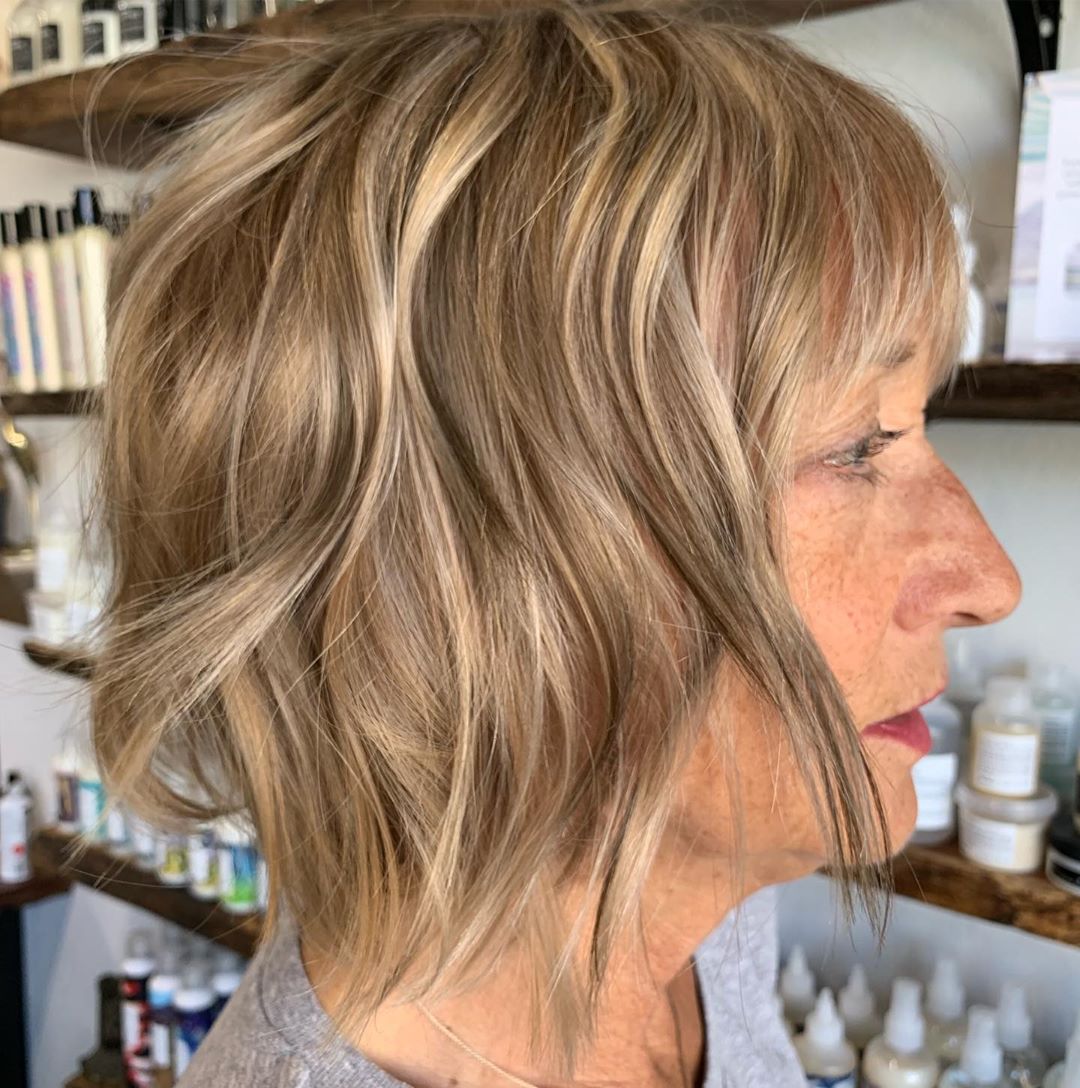 30. Crisp Blonde
This beautiful crisp blonde is stunning and natural looking, perfect for anyone who loves a natural tone to their hair.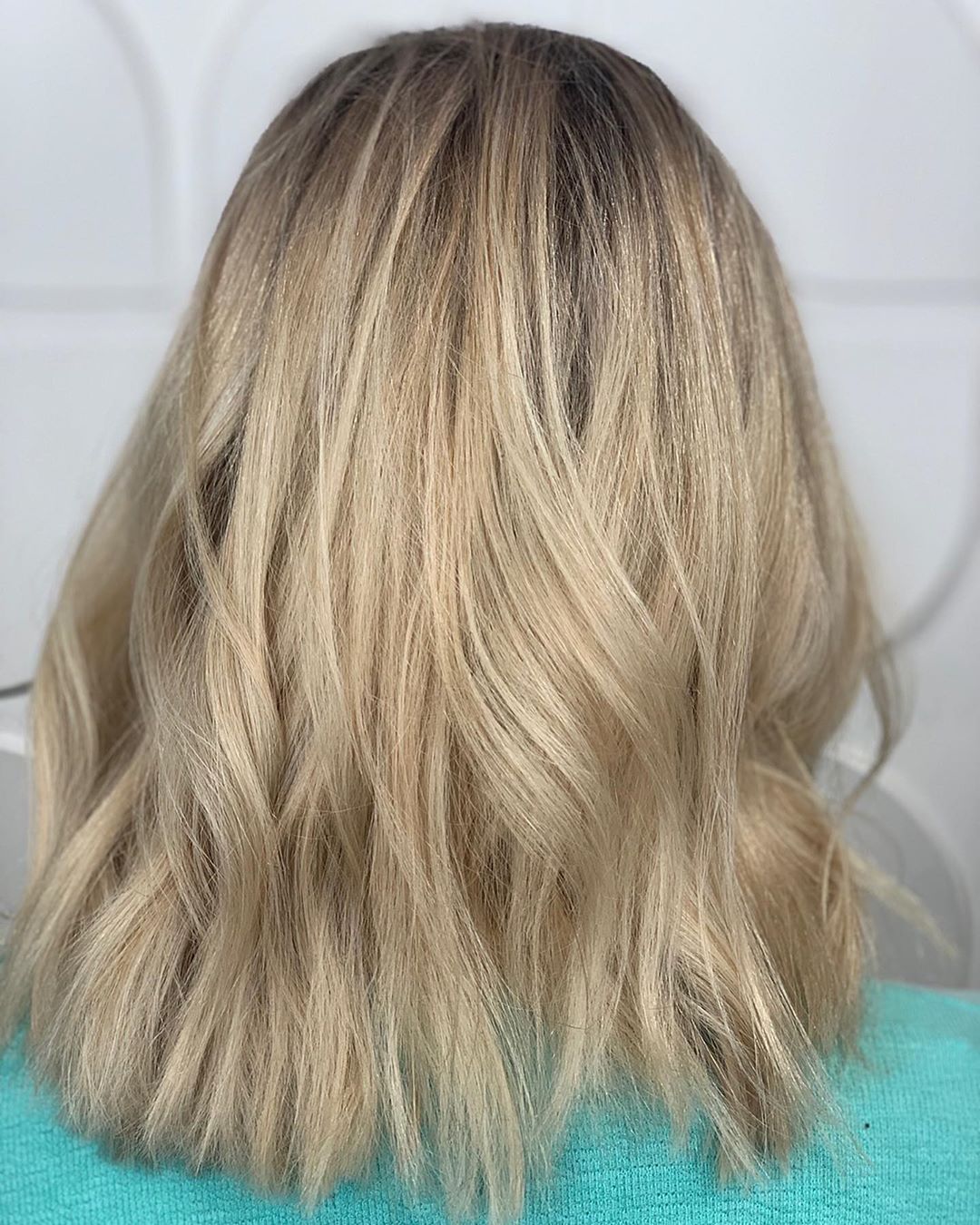 31. Multiple Blonde Highlights
Really show your love for blonde by adding multiple blonde highlights throughout your hair.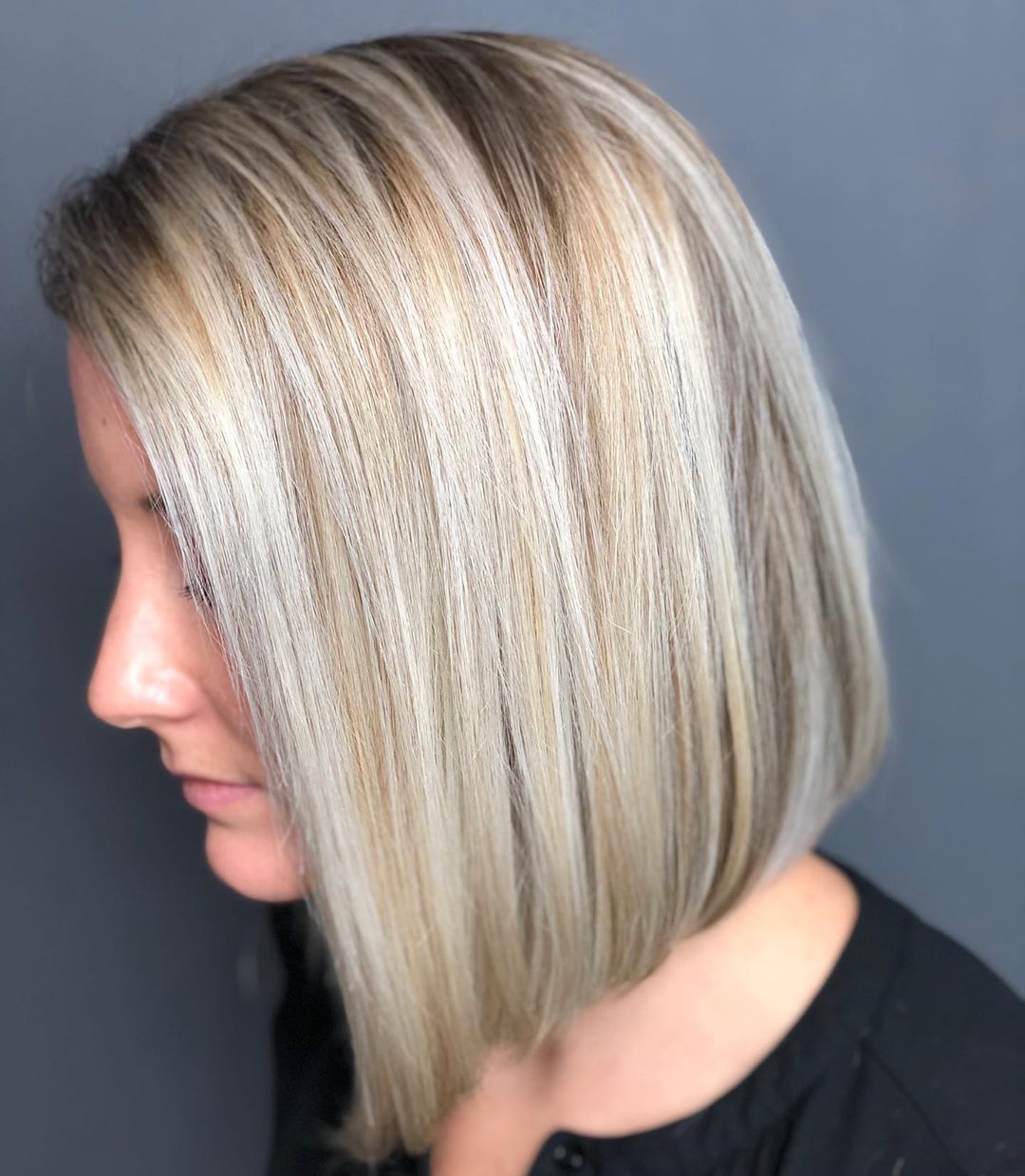 32. Light Bob
A platinum blonde bob is gorgeous and when your add a blunt cut, it really brings attention to your whole style.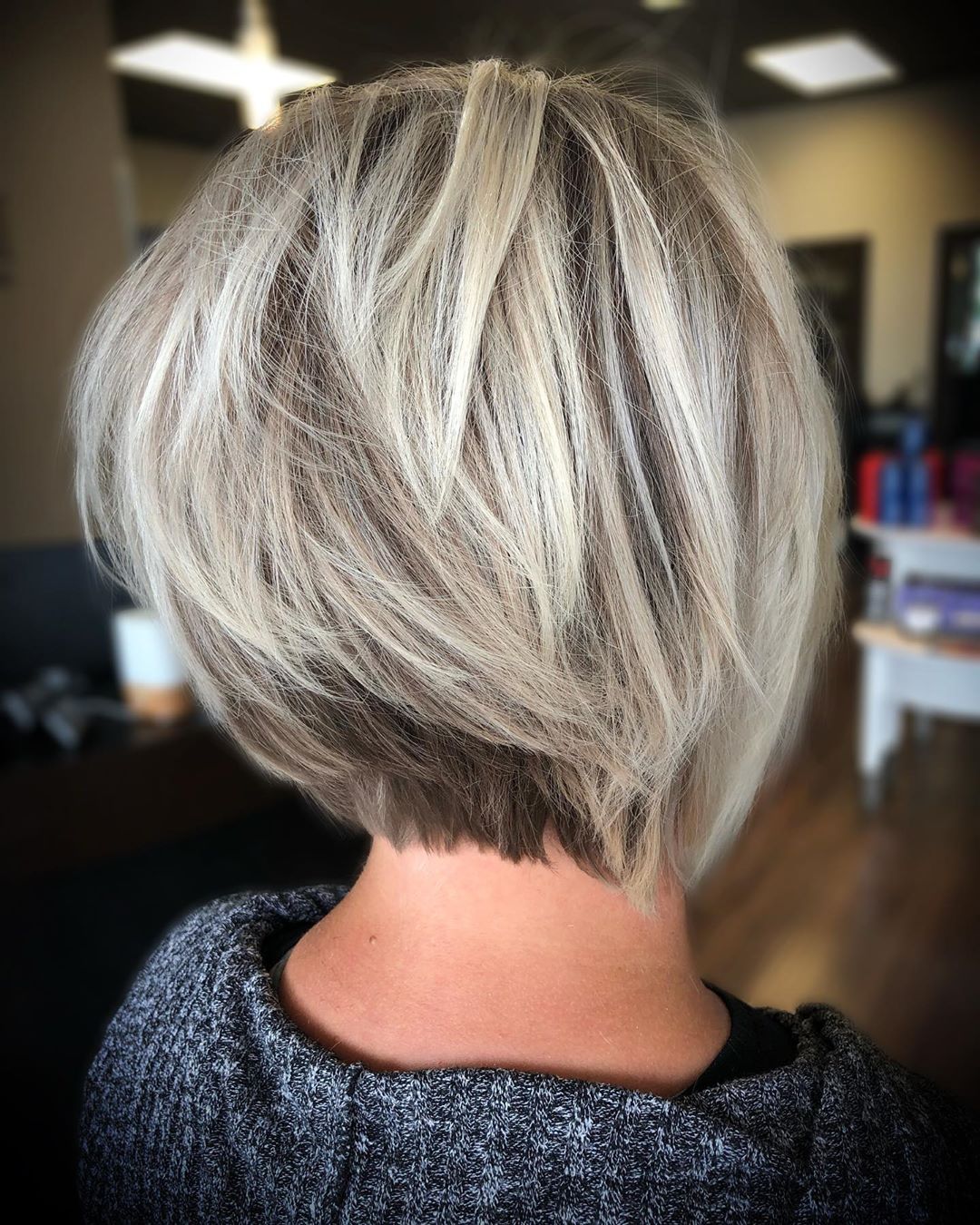 33. Blunt Ends
Blunt ends on your bob is a gorgeous style and looks perfect pair with some caramel highlights.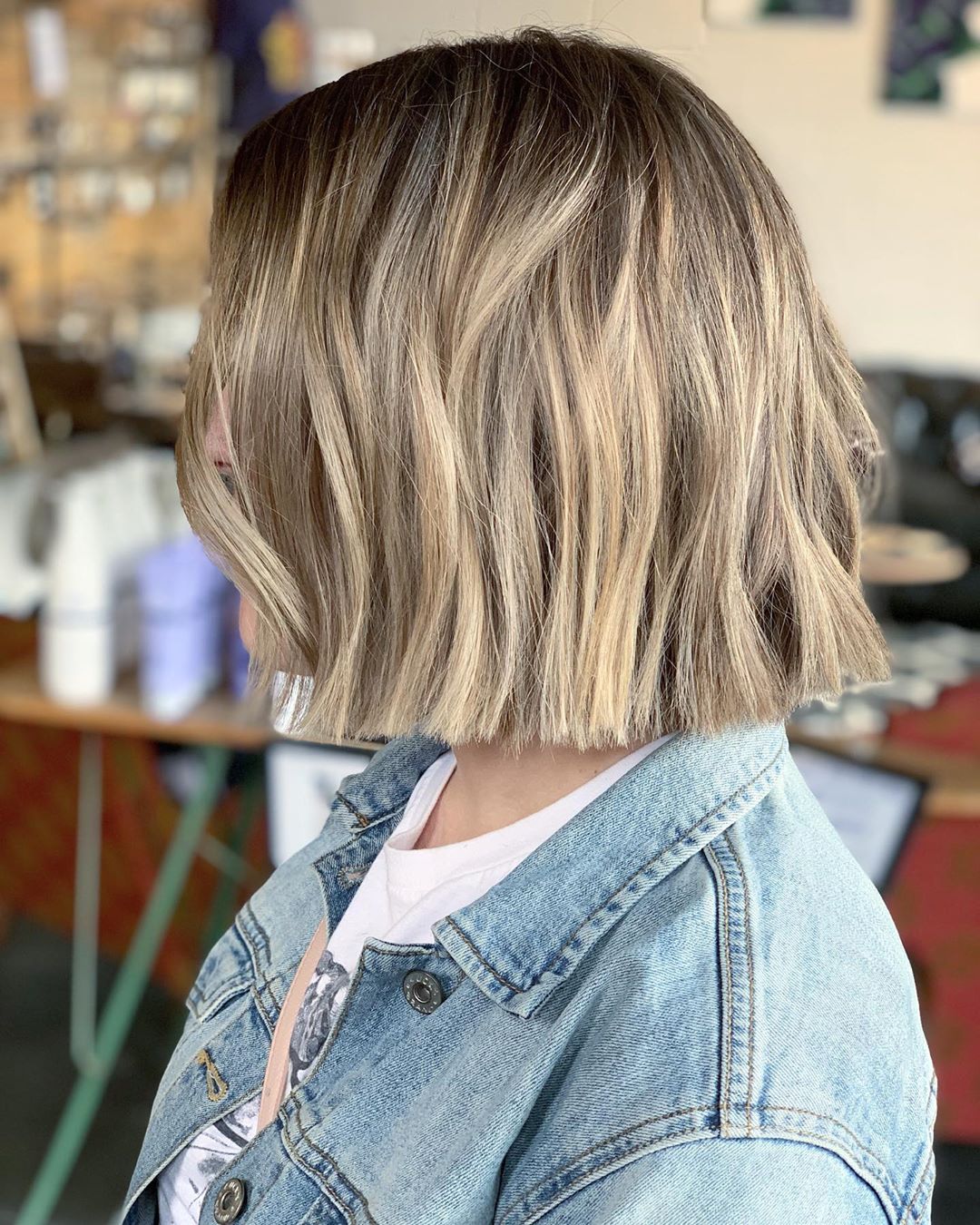 34. Easy Going Lob
This multi blonde lob looks beautiful and is a great color for anyone to try out.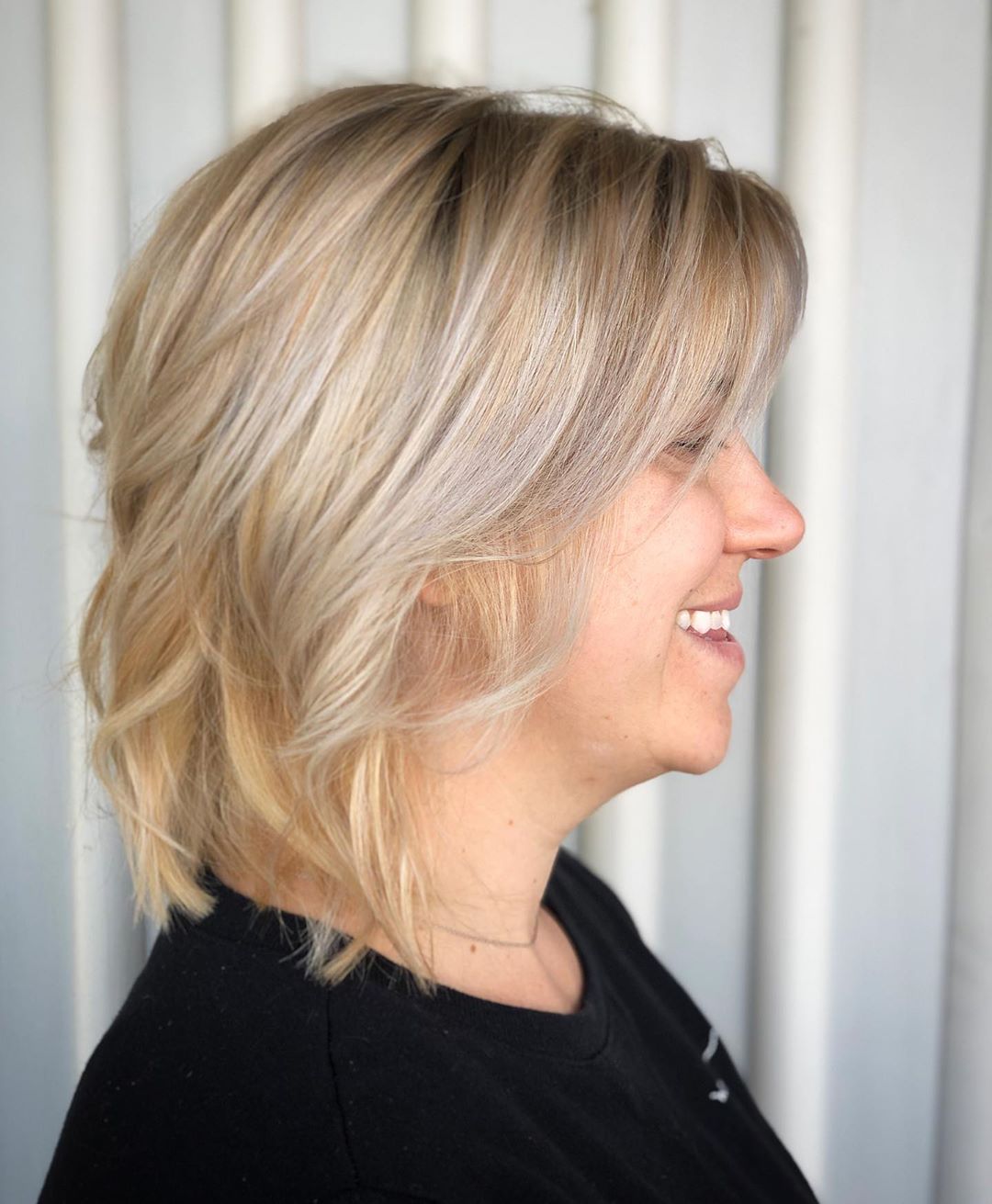 35. Spiked Pixie
Spiked pixies are a cool style and look awesome when they are tipped with blonde.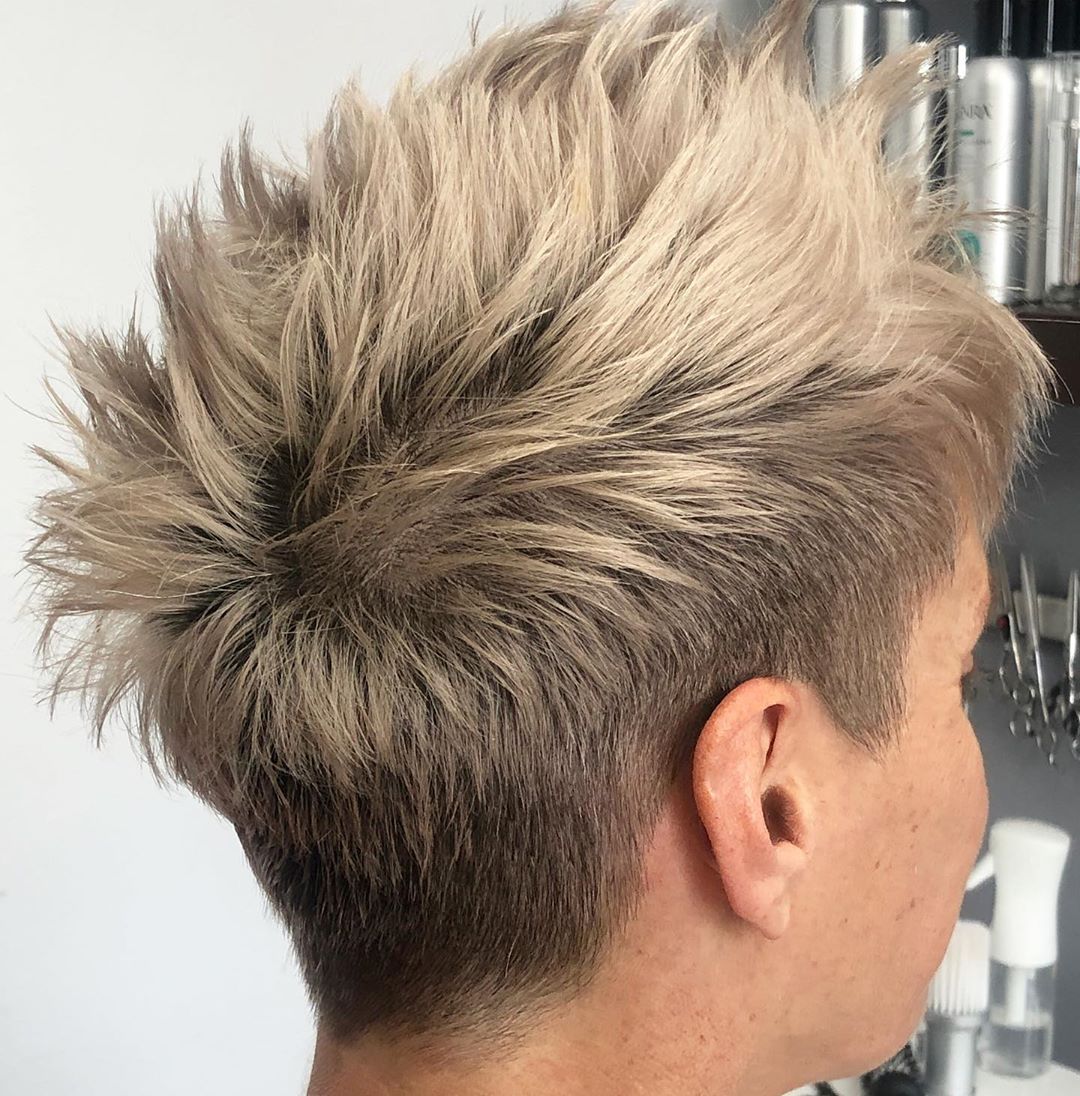 There you have! 35 gorgeous blonde styles that are great to try the next time you are visiting your stylist.