Curl hair pairs perfectly with short hair. You have beautiful beach waves, tight springs curls on your pixie, or luscious curls with your bob. Whatever it is, curly hairstyles are a great style to look at when you are rocking a short look.
Here are 40 of our favorite short curly hairstyles you need to try.
1. Bold Cut, Big Curls
This bob cut has a little extra detail at the neck and a lot of curls!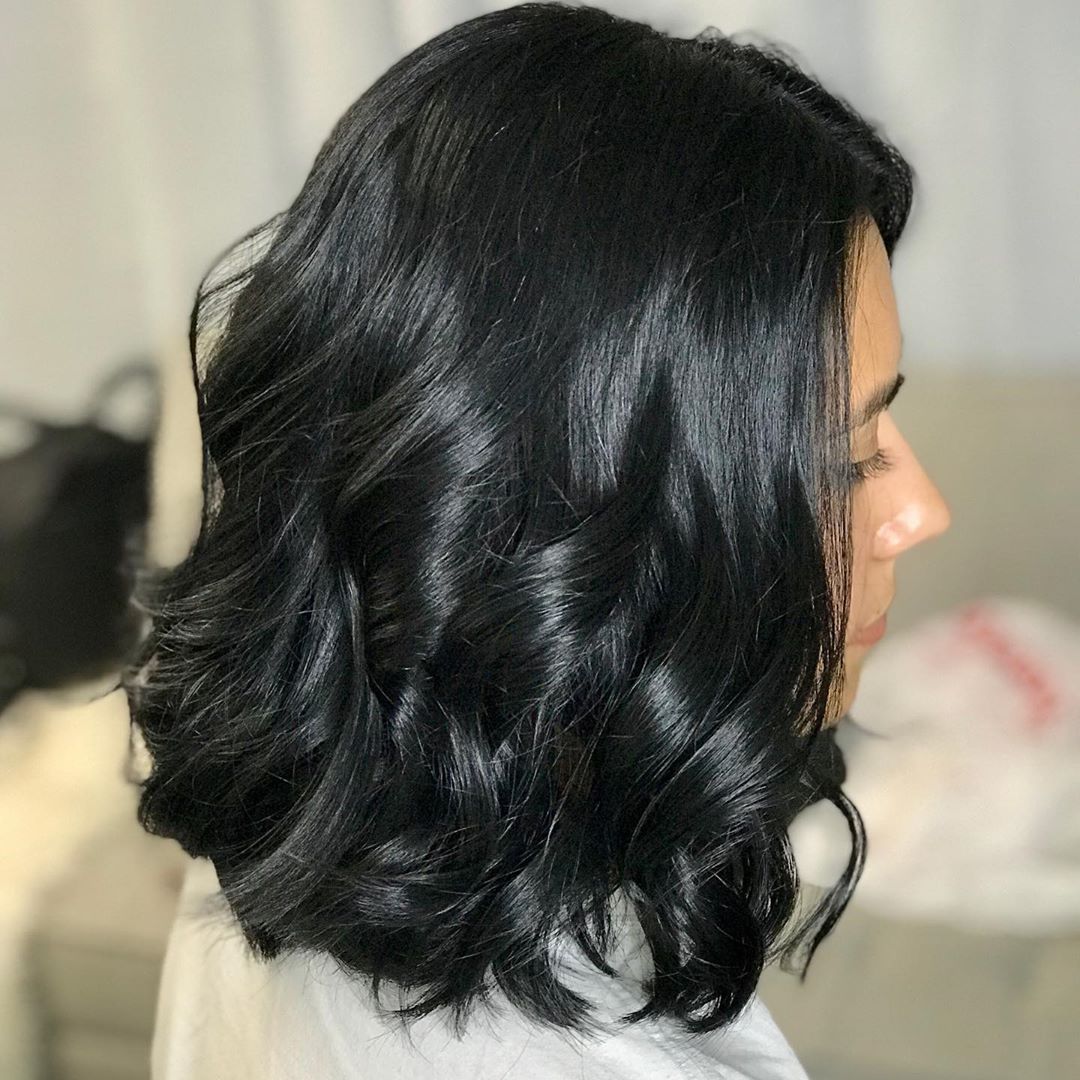 2. Rounded Bob
This rounded bob is a beautiful style and looks even more stunning with natural curls.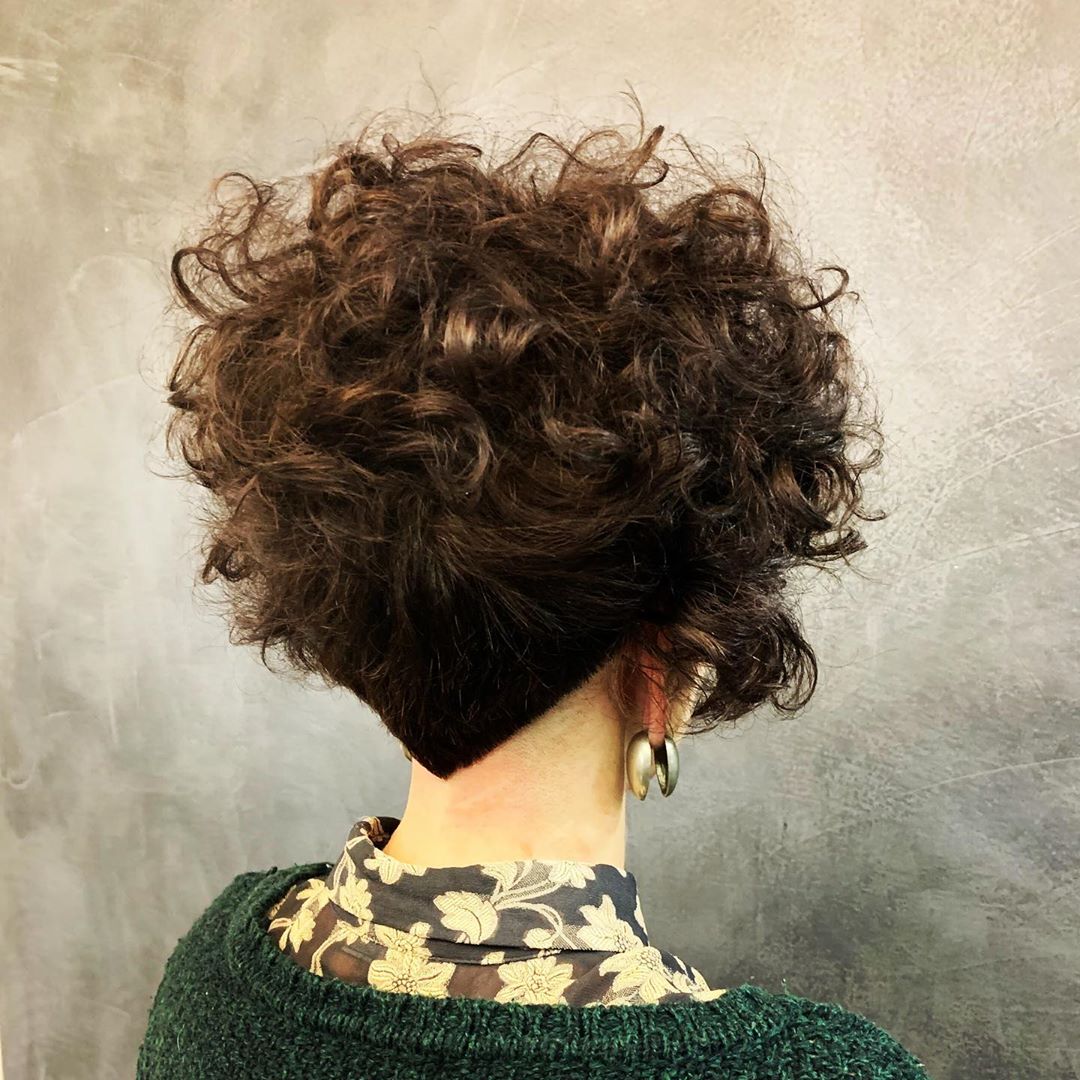 3. Curls with Color
Pair your gorgeous curls with a fun color, like this deep purple.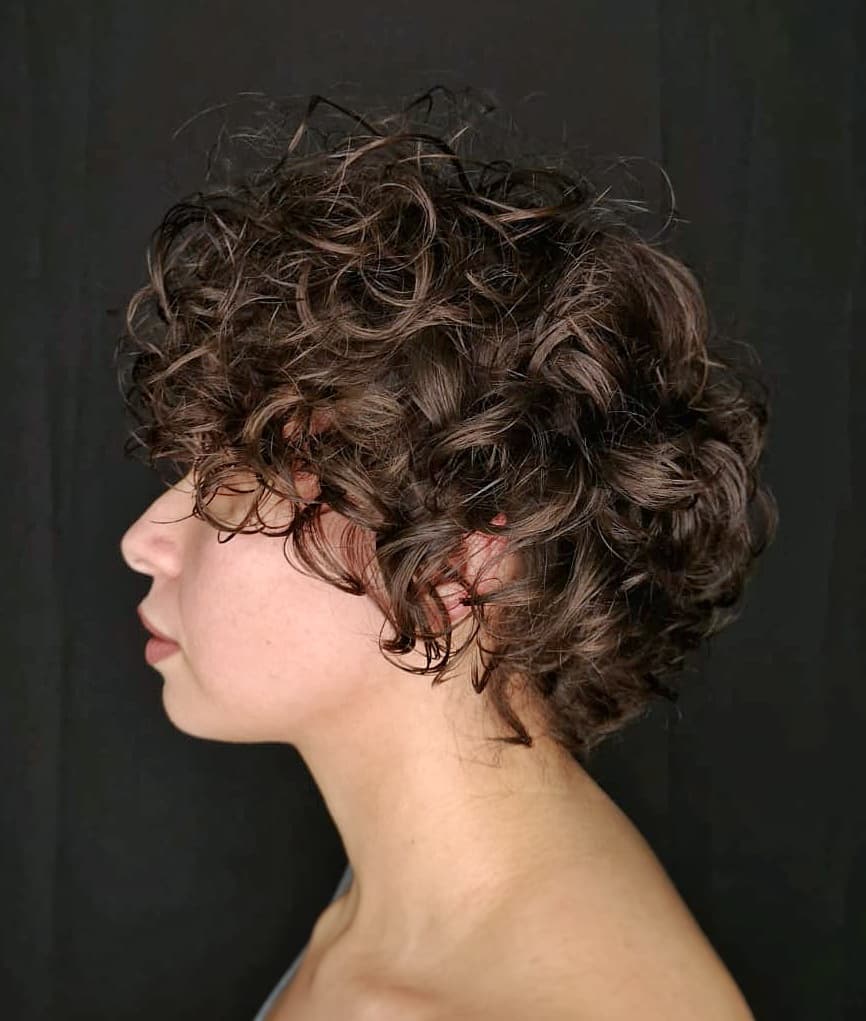 4. Angled Bob
An angled bob is a popular bob style but makes yours a little more unique with a beautiful curl.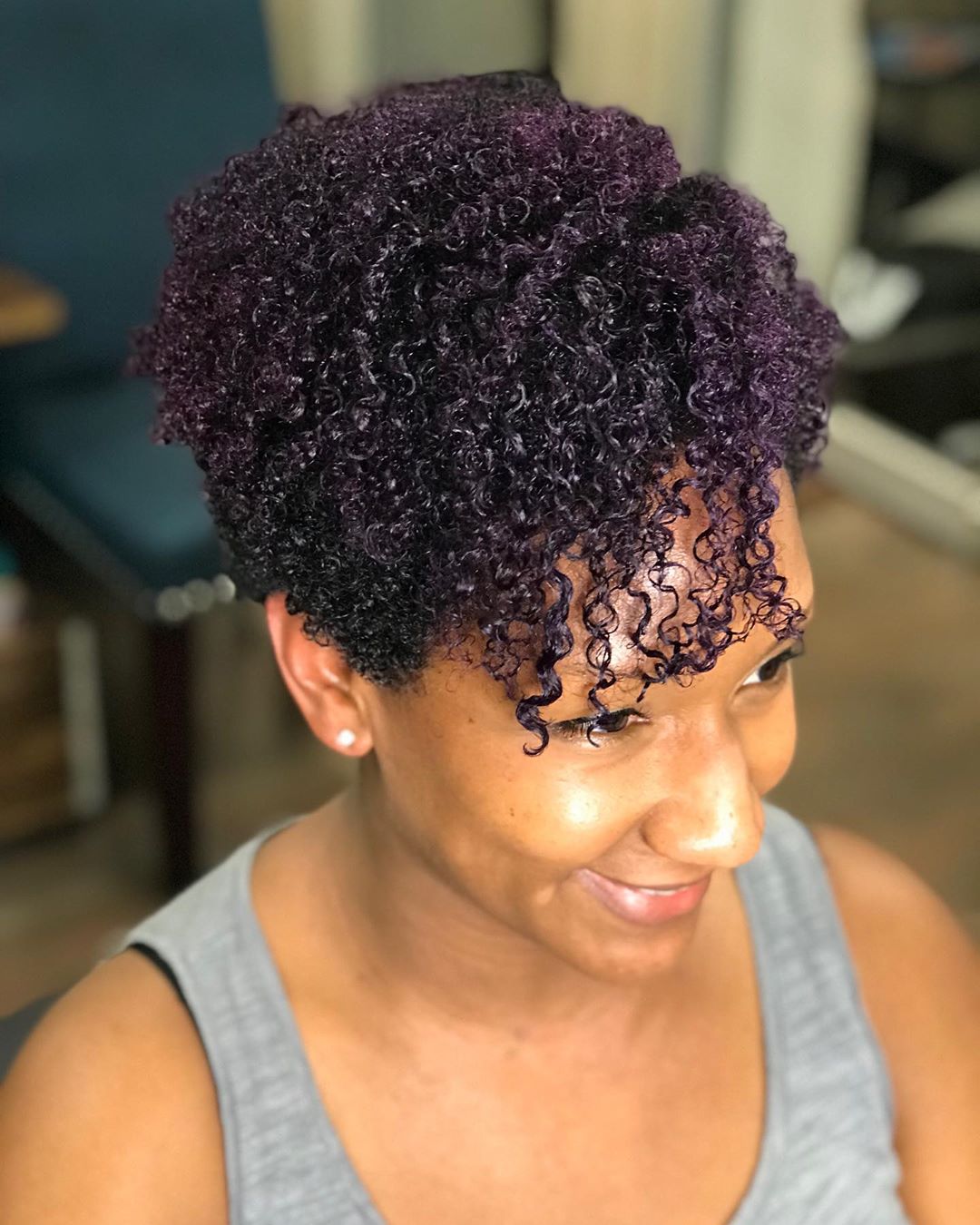 5. Curly Pixie
This curly pixie looks beautiful and gives you a little length on top to still play with.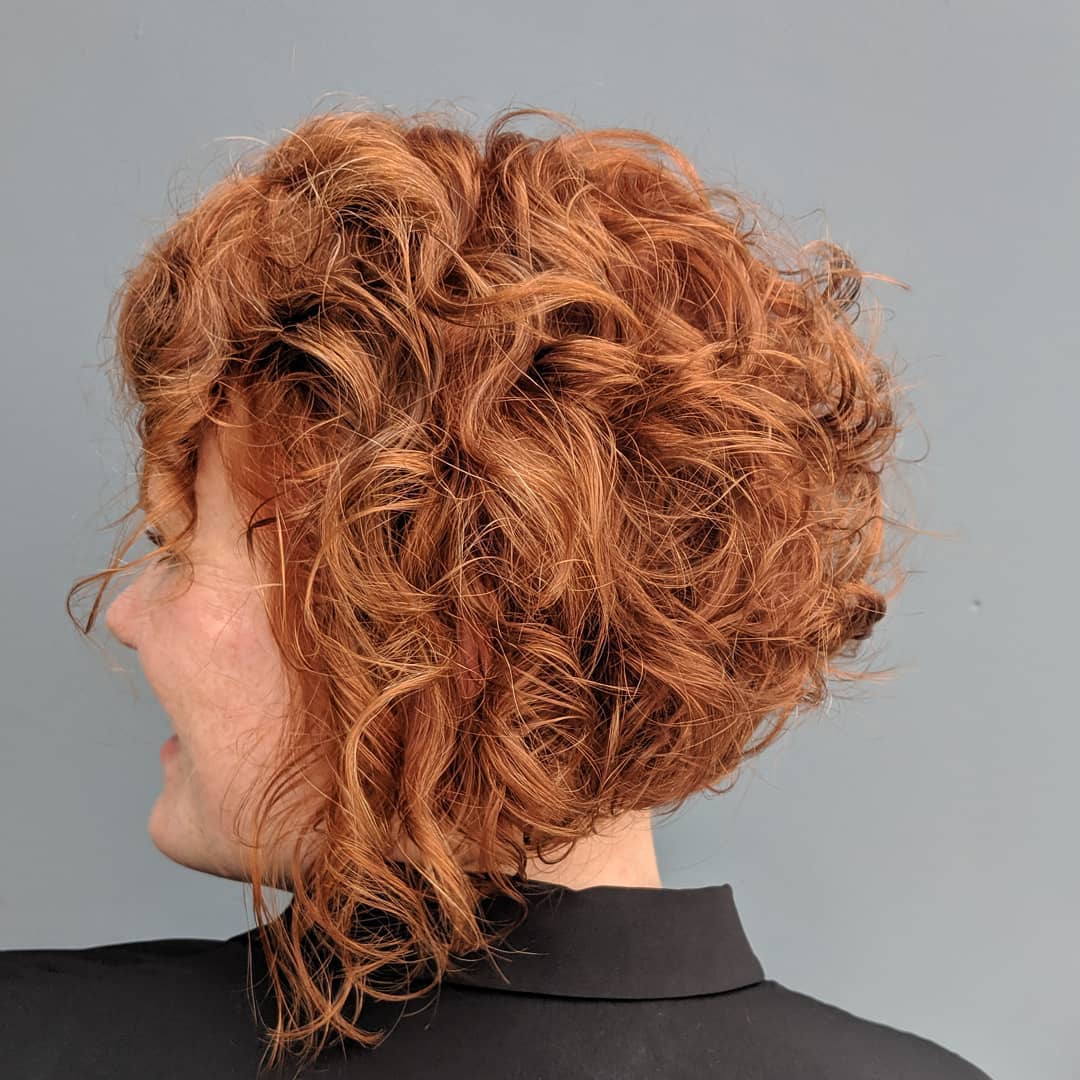 6. Ringlet Bob
If your hair doesn't naturally curl, try adding some ringlet curls for an added look.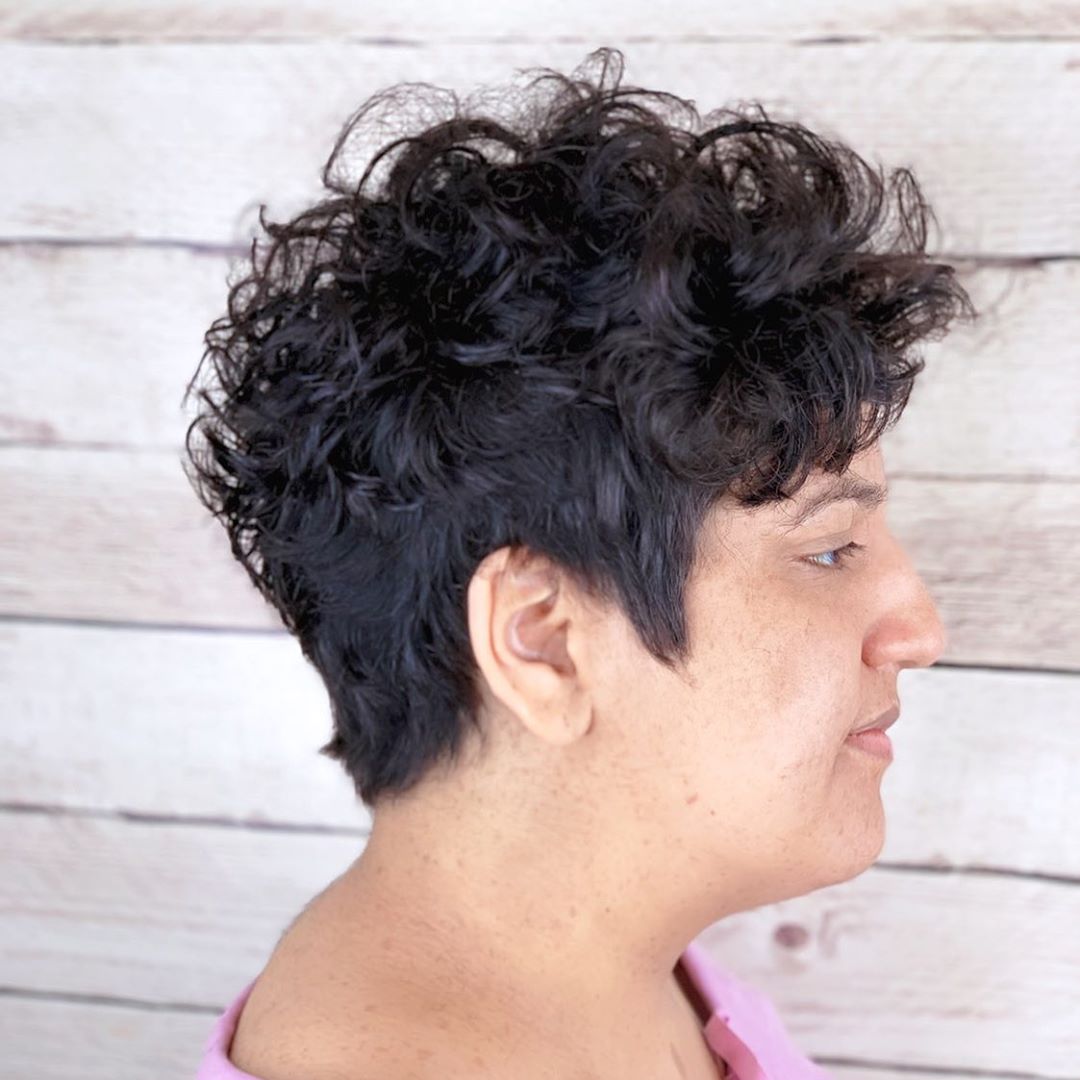 7. Wavy Lob
This wavy lob is a classic look and is perfect for just about anything.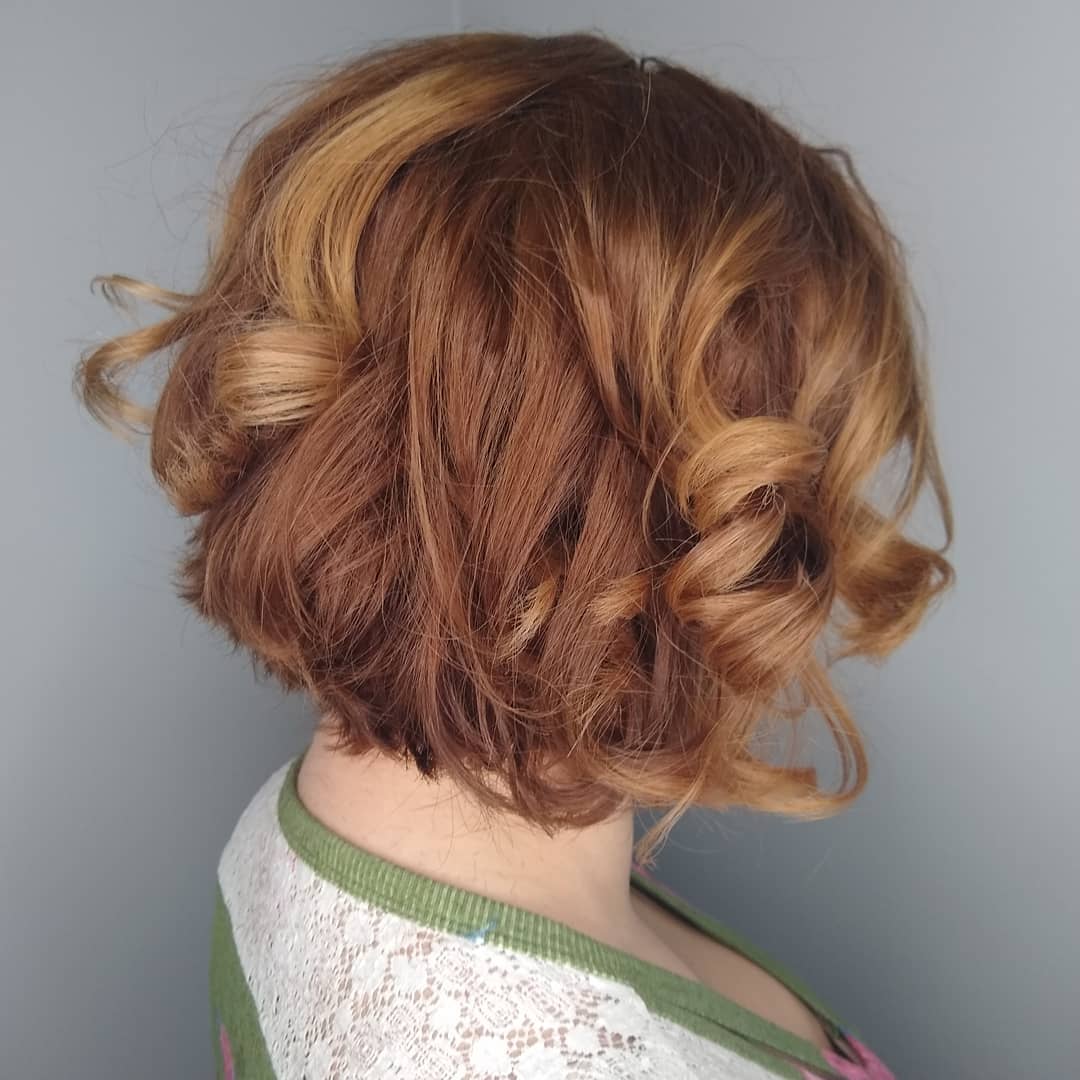 8. Loose Wave
If you're not a fan of tight curls, opt for this stunning loose wave instead.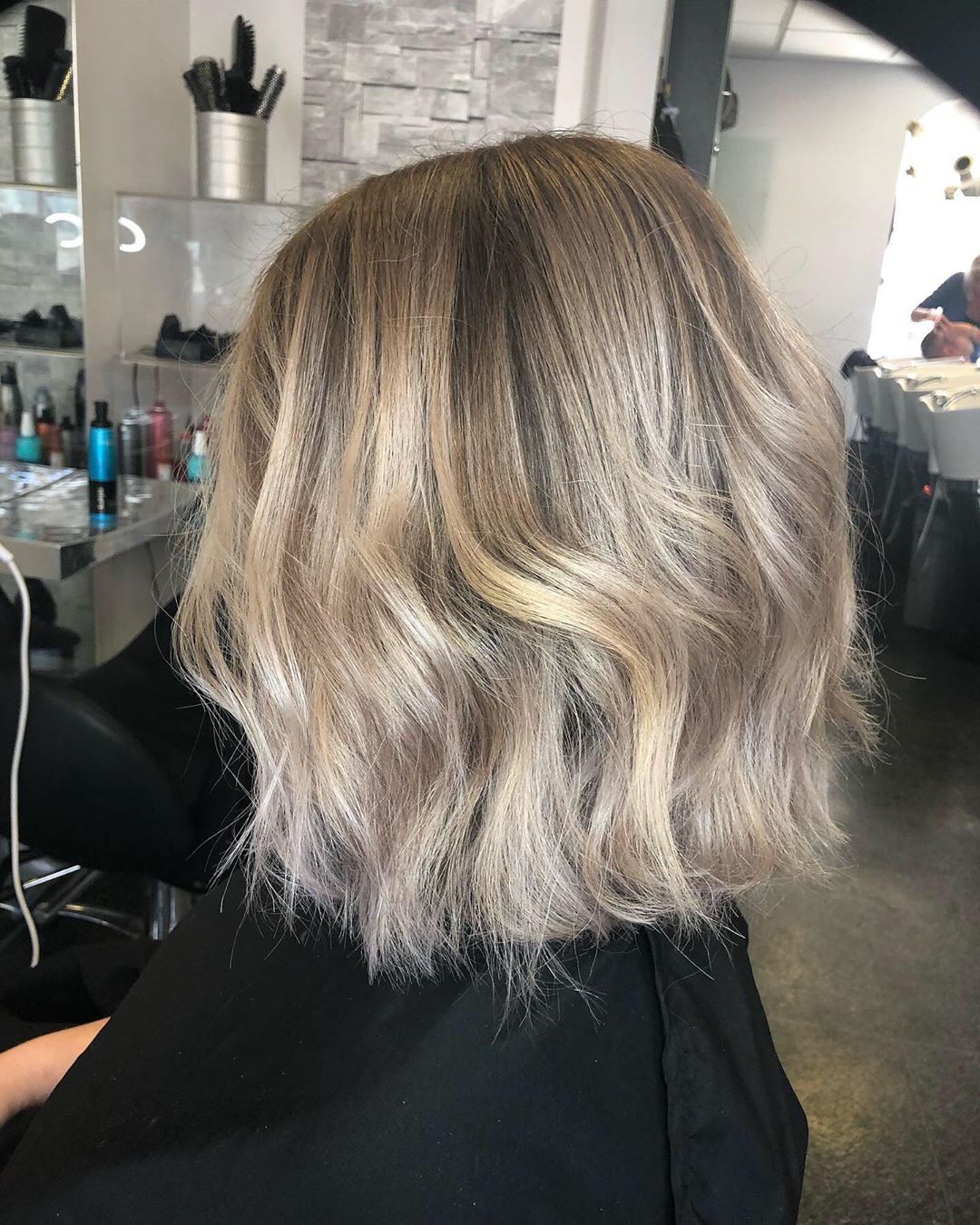 9. Finger Waves
If you want a little extra style, try out this small finger waves for something new and different.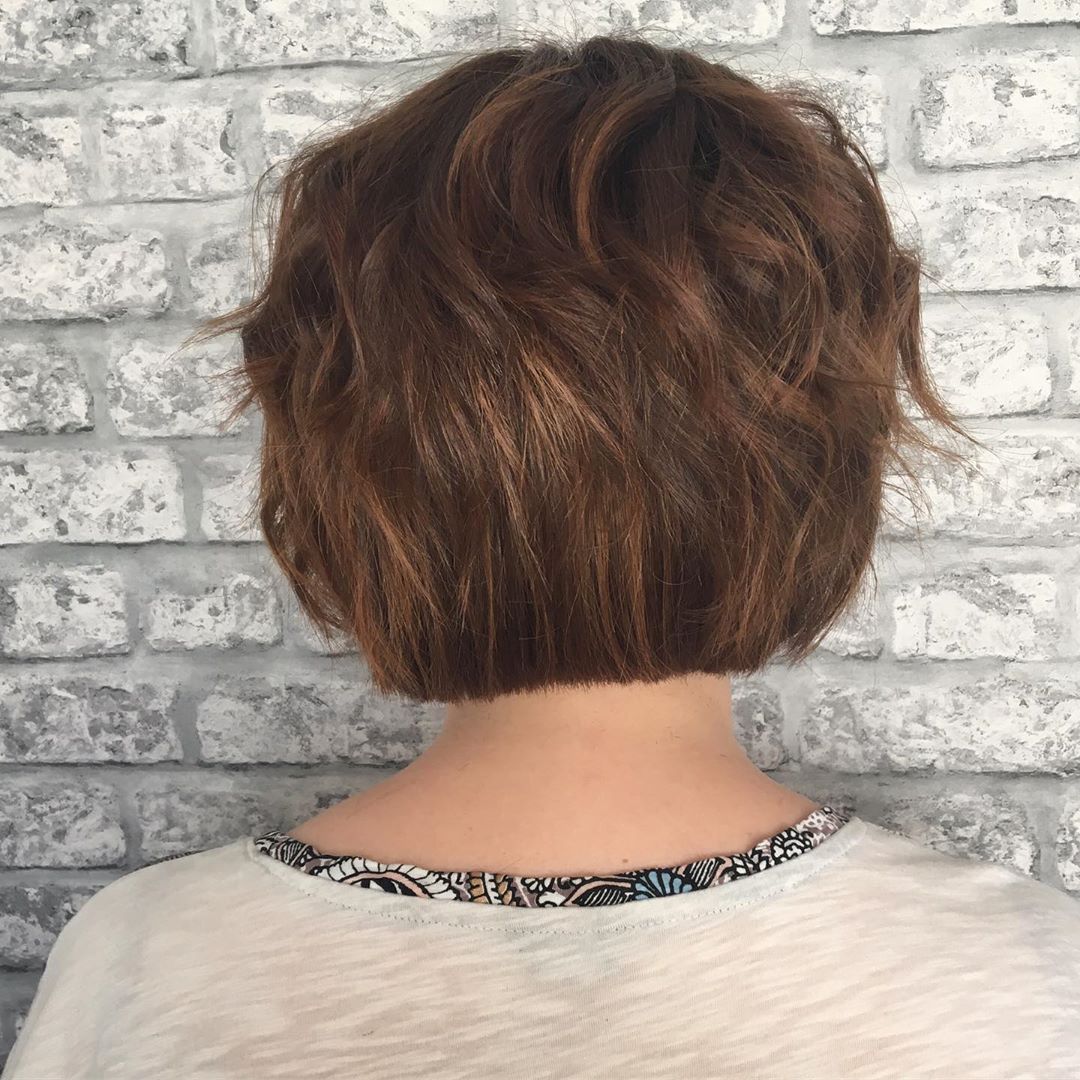 10. Tousled Look
A tousled curl is adorable and looks fantastic on everyone!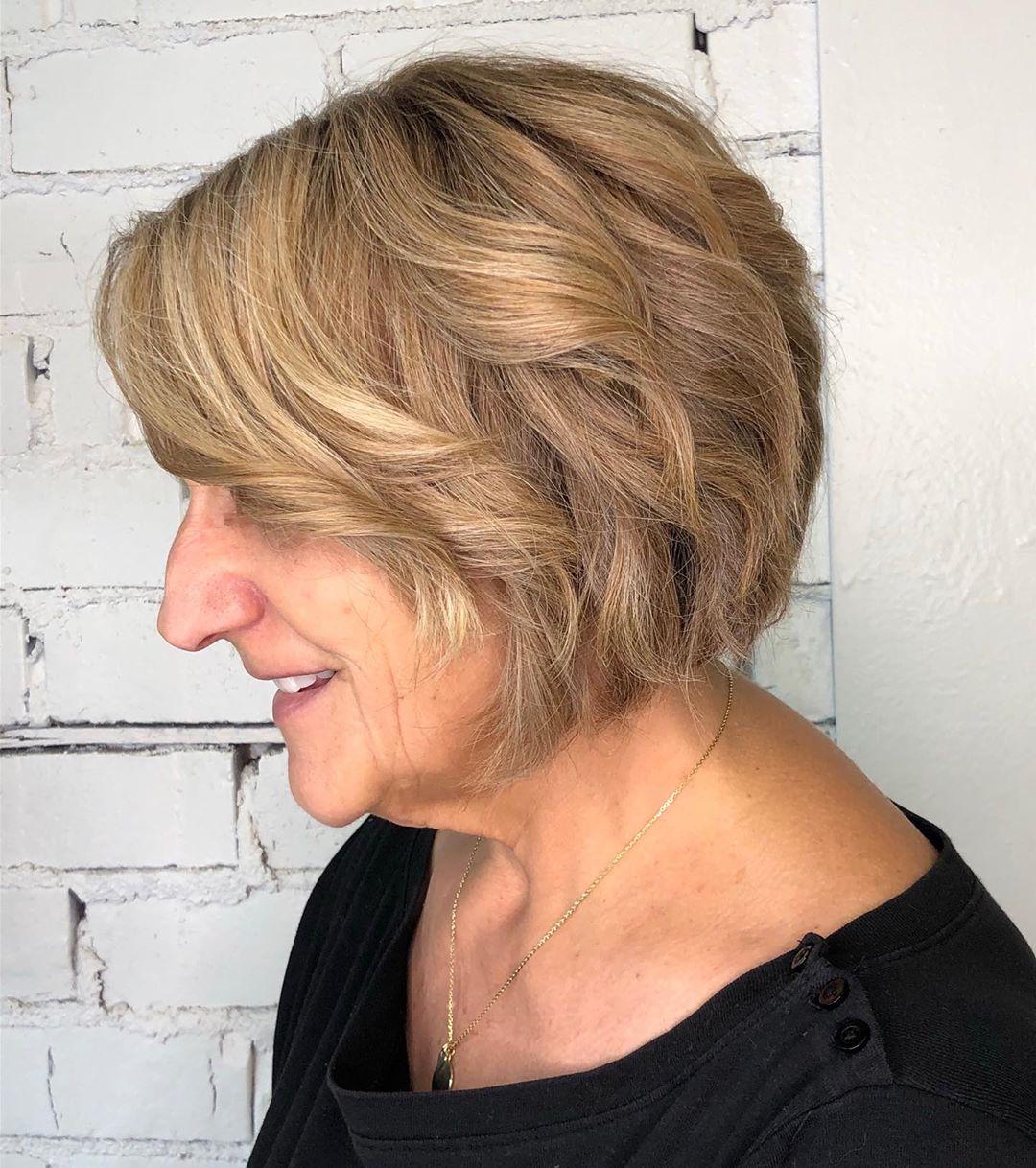 11. Caramel Highlights
Make your curls stand out more with a beautiful highlight, like this caramel color.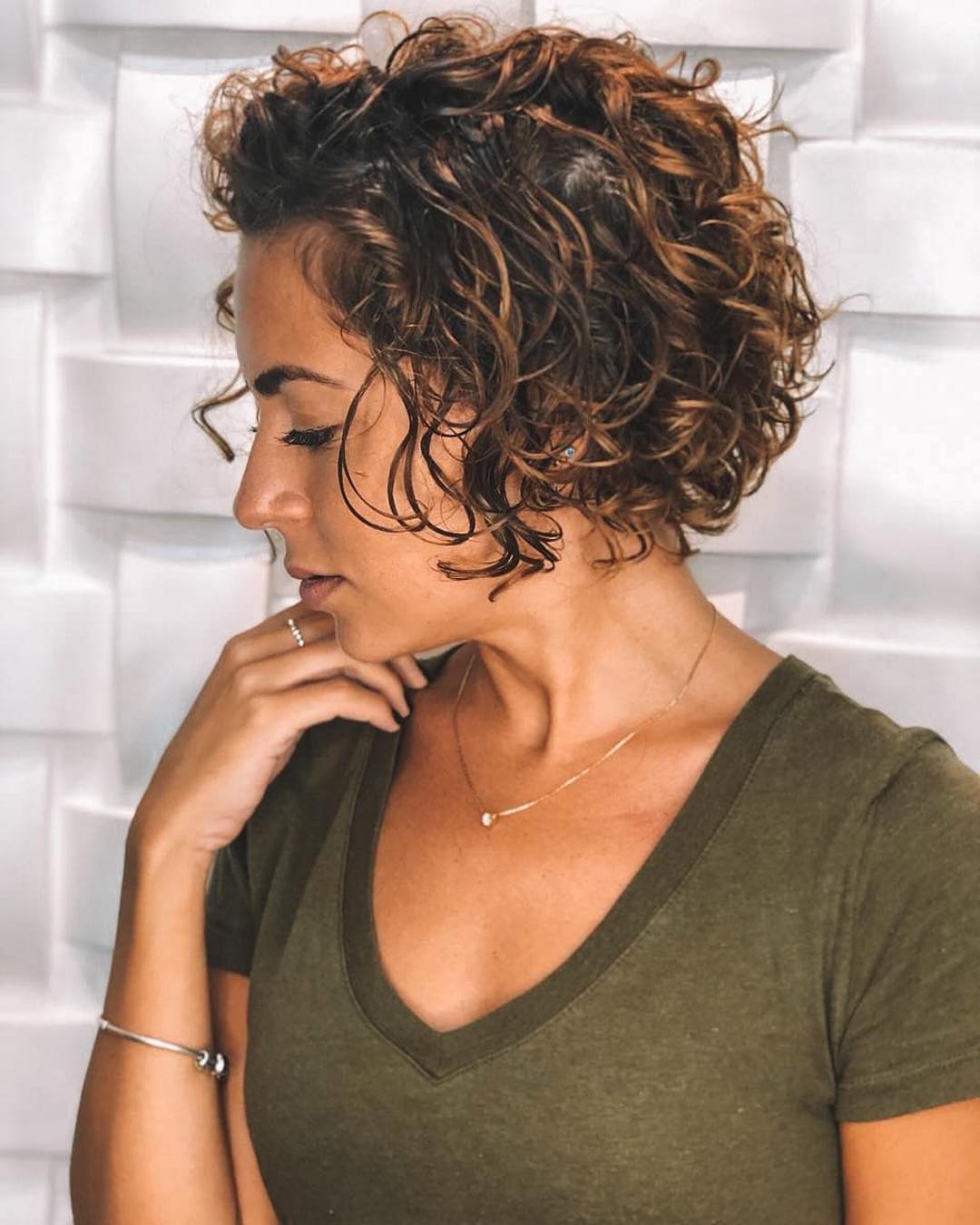 12. Yellow Beauty
Try a new color out for your curls if you are looking for a drastic change.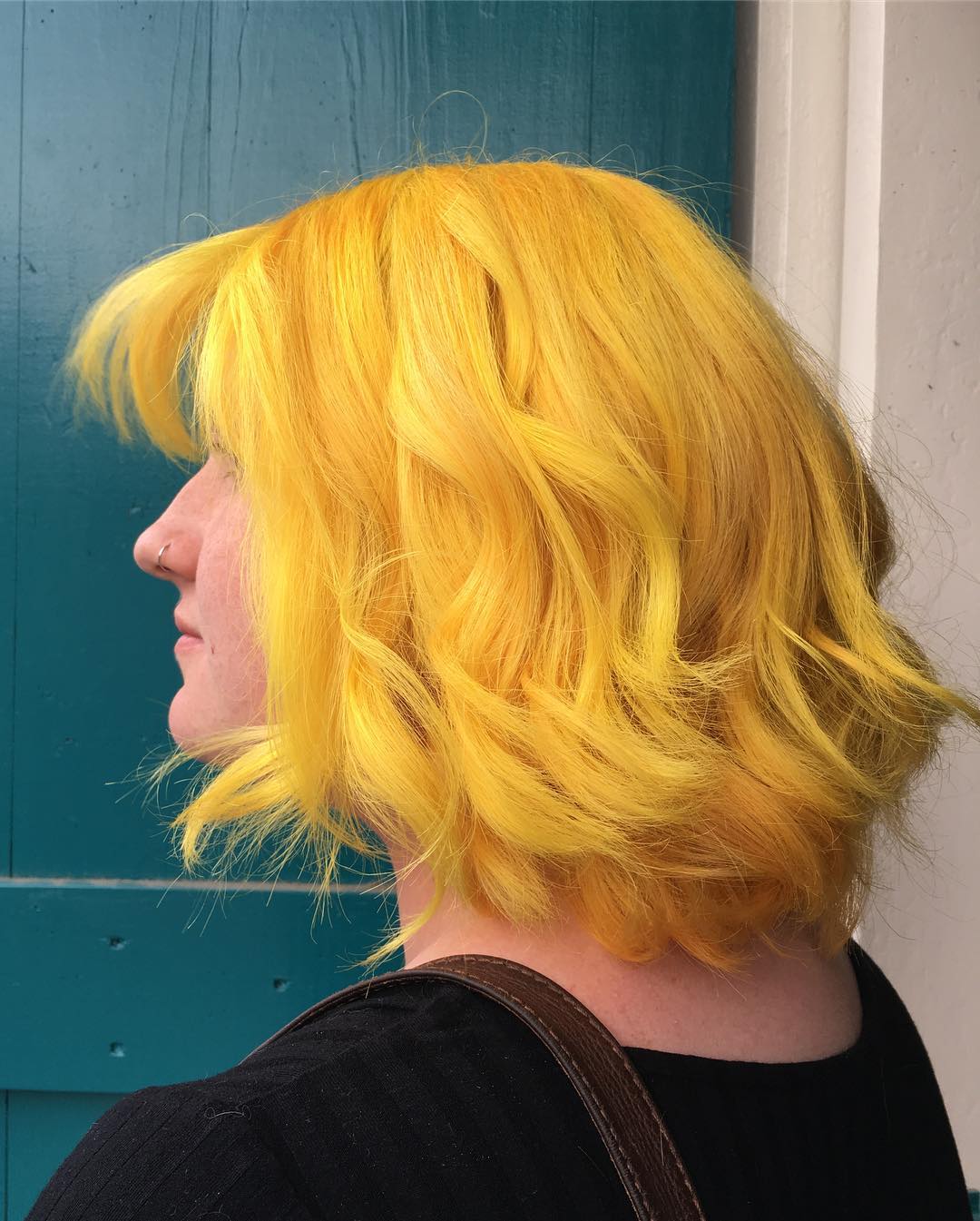 13. Textured Bob
A textured bob with curls will give your hair a lot of dimension and volume.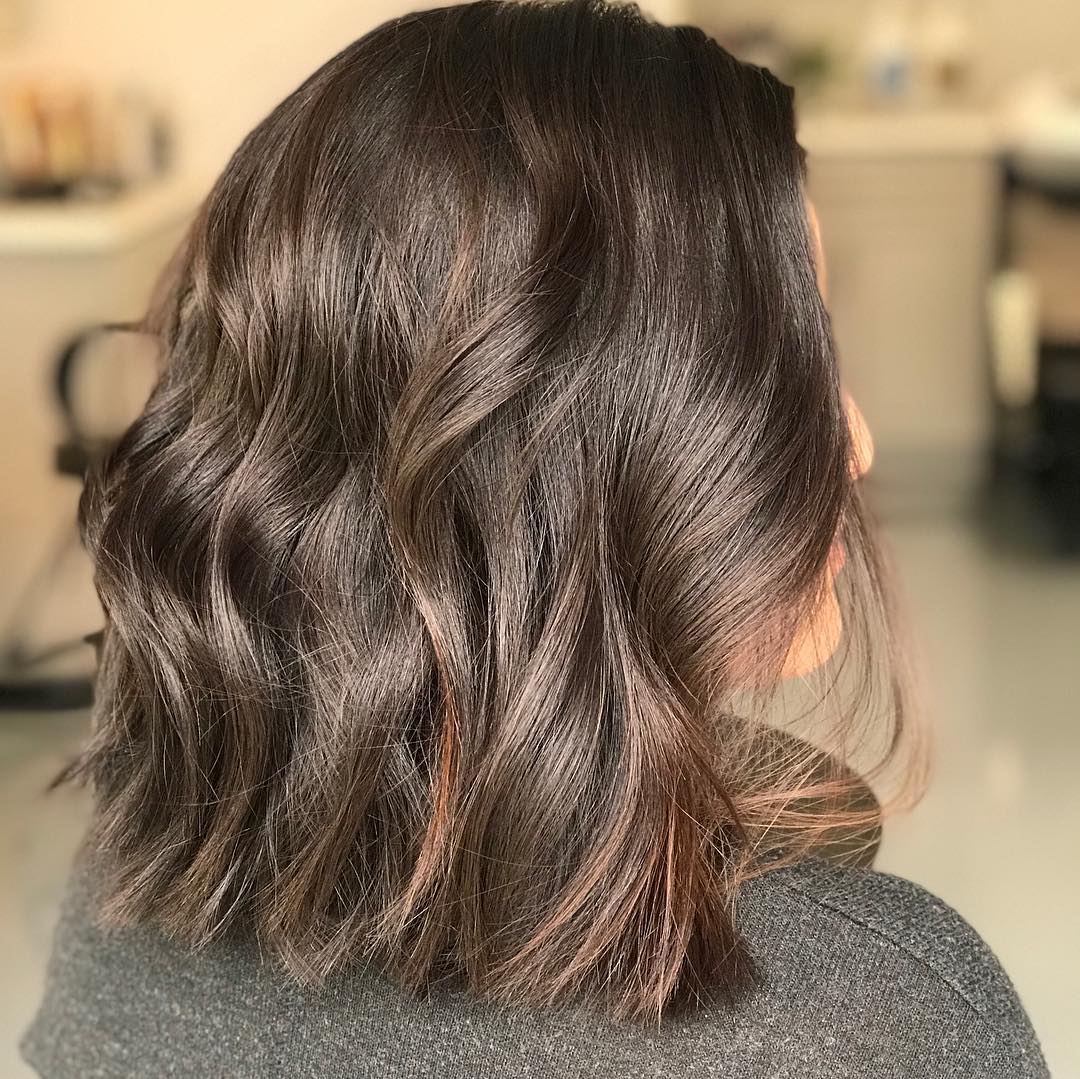 14. Waterfall Braid
Pair your curls with a waterfall braid to get a stunning look that will make all your friends jealous.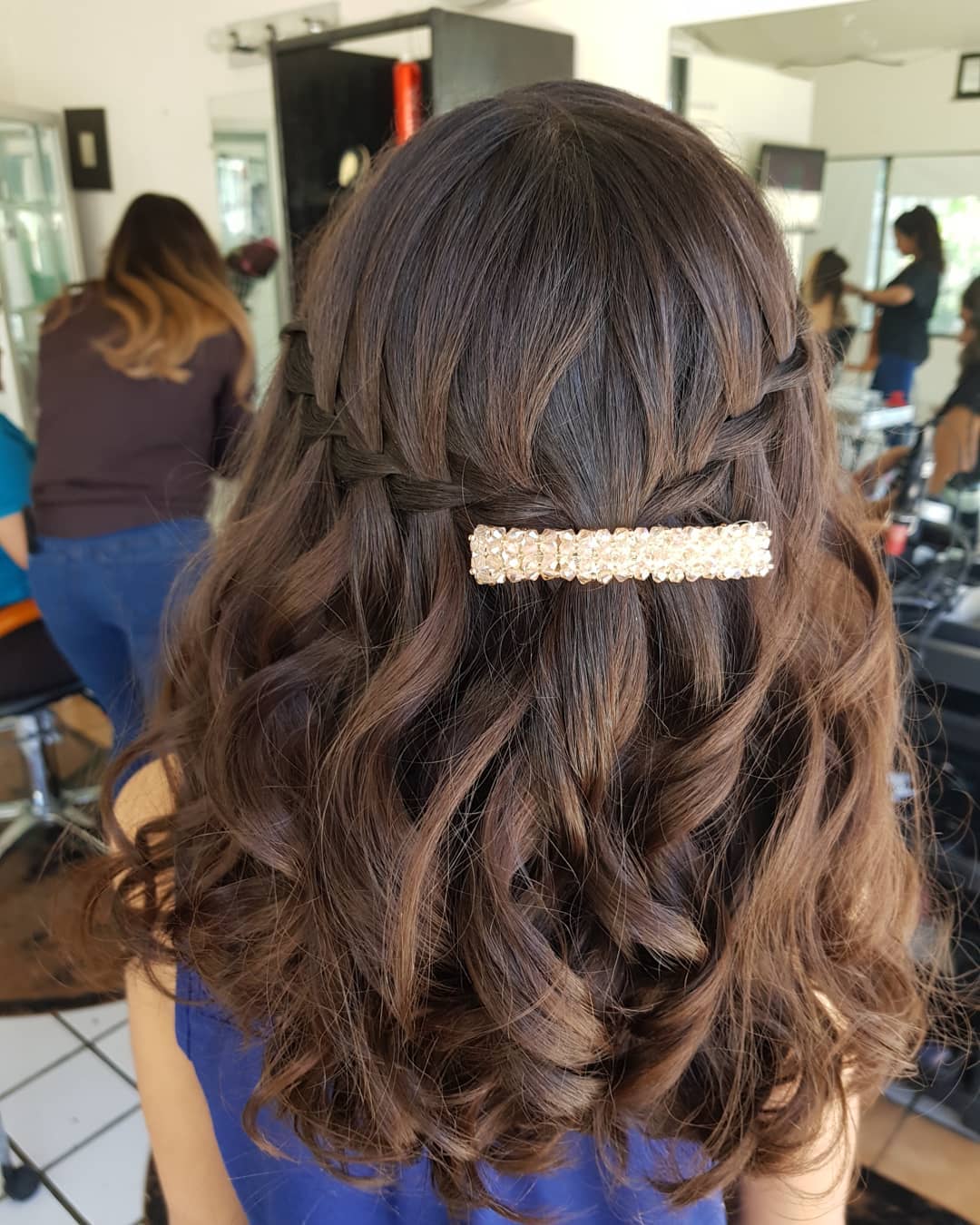 15. Tight Curls
The best thing about tight curls is the number of days you can wear them since they become looser each day.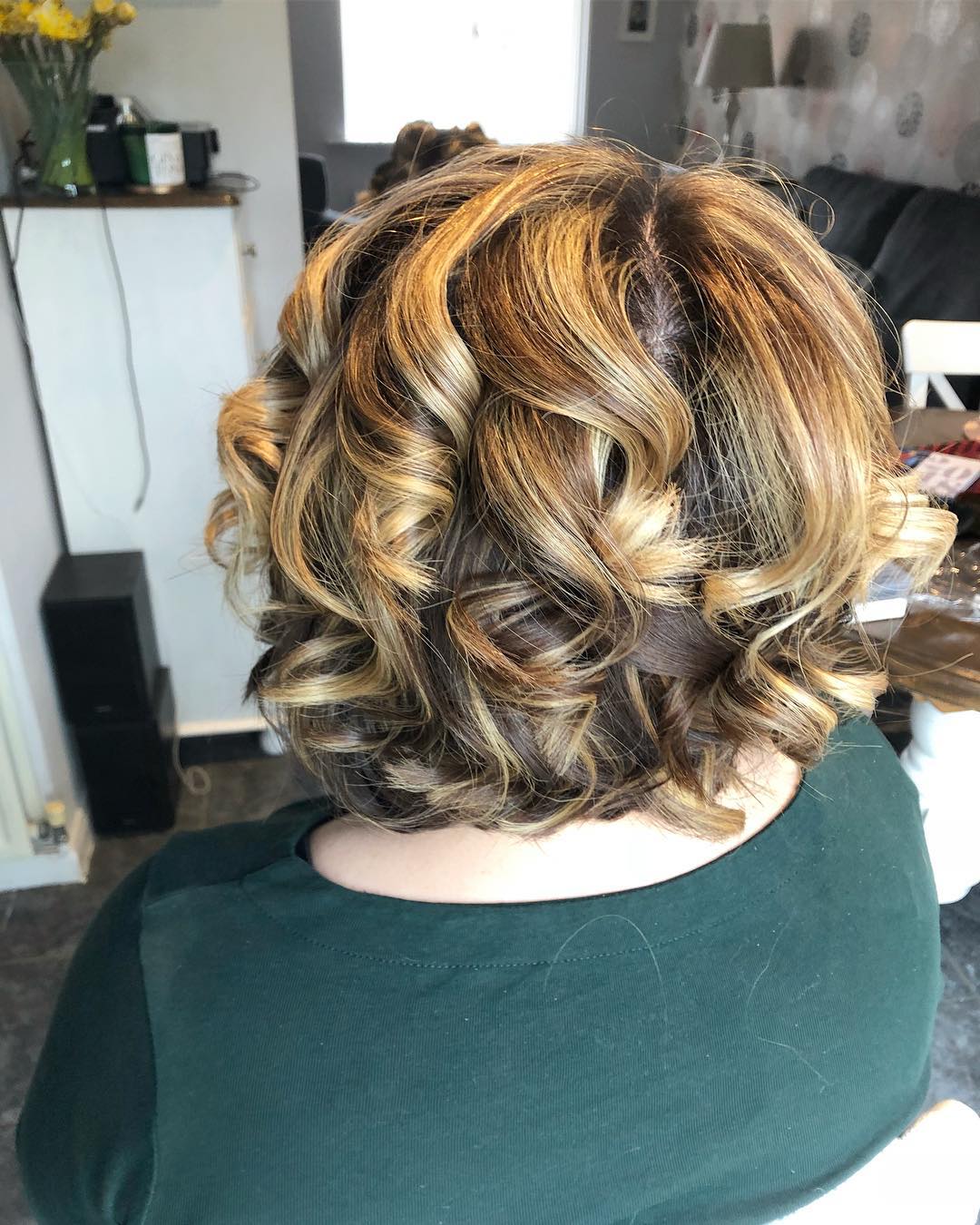 16. Waves and a Side Braid
Amp up your wavy style by including a chunky braid on the side.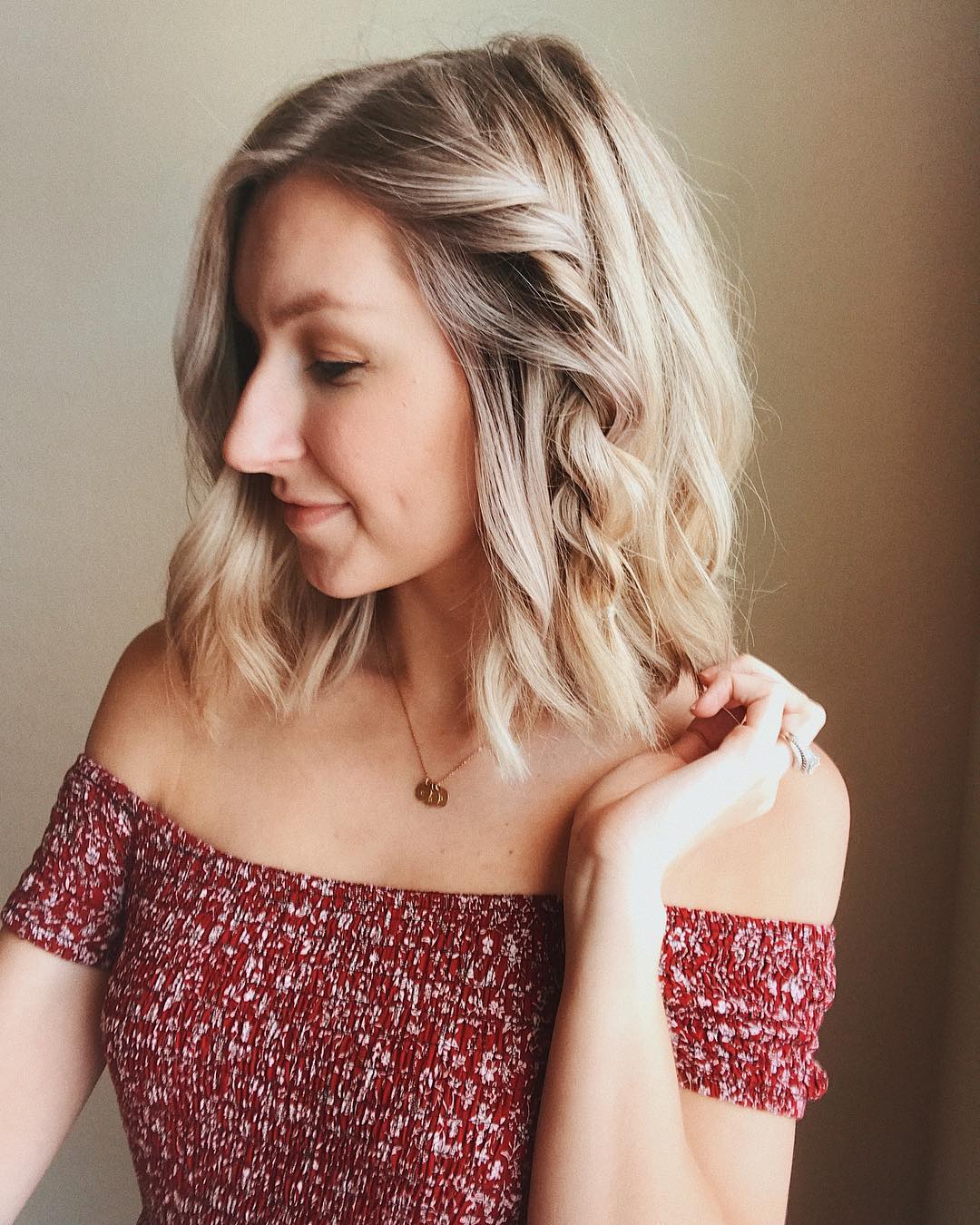 17. Cool Pixie
Curl your hair and pin it back for a fresh and unique look.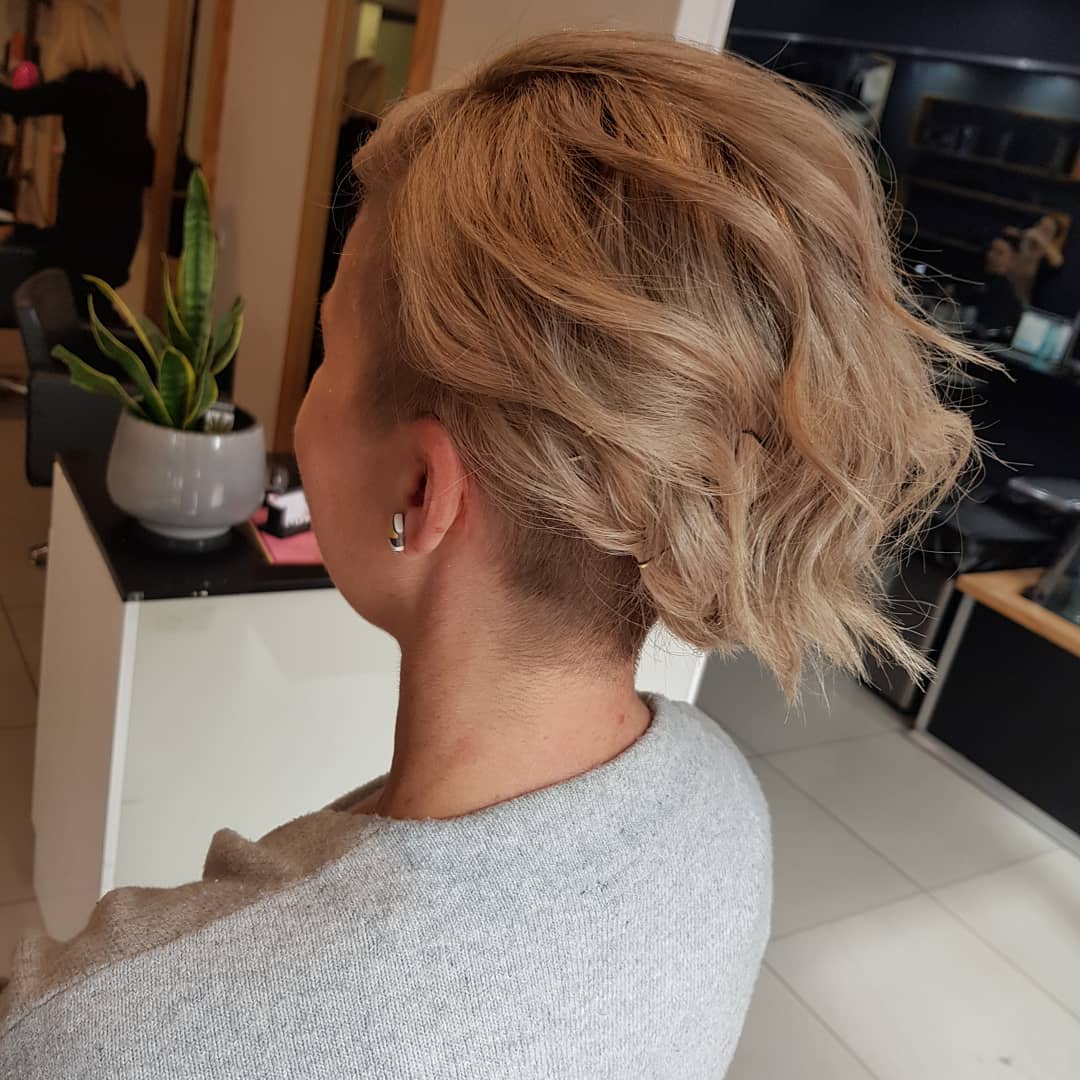 18. Flowing Pixie
Keep your pixie long on top so you can get a fun style like this one.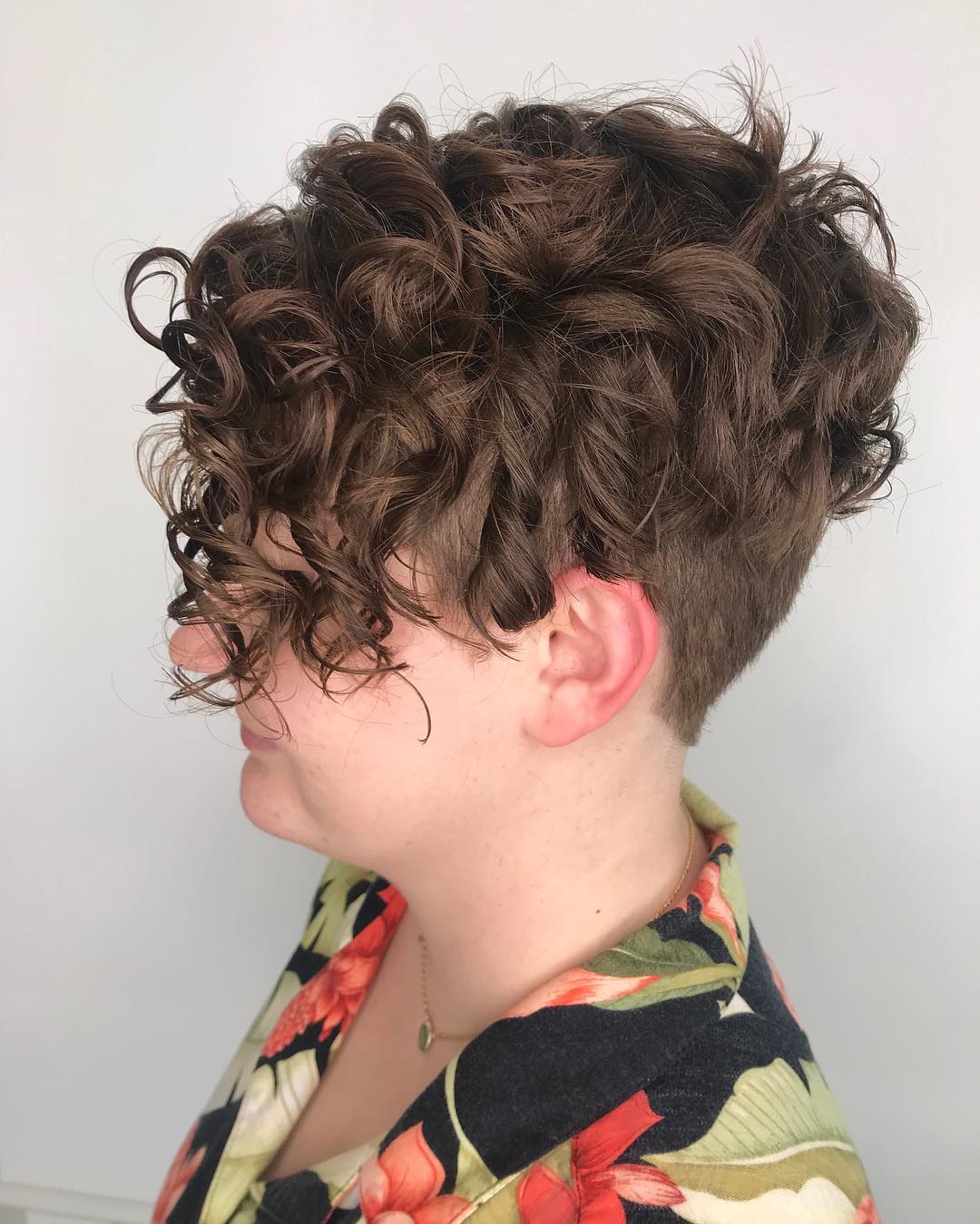 19. Amber Shine
The angled bob with a beautiful amber color is gorgeous.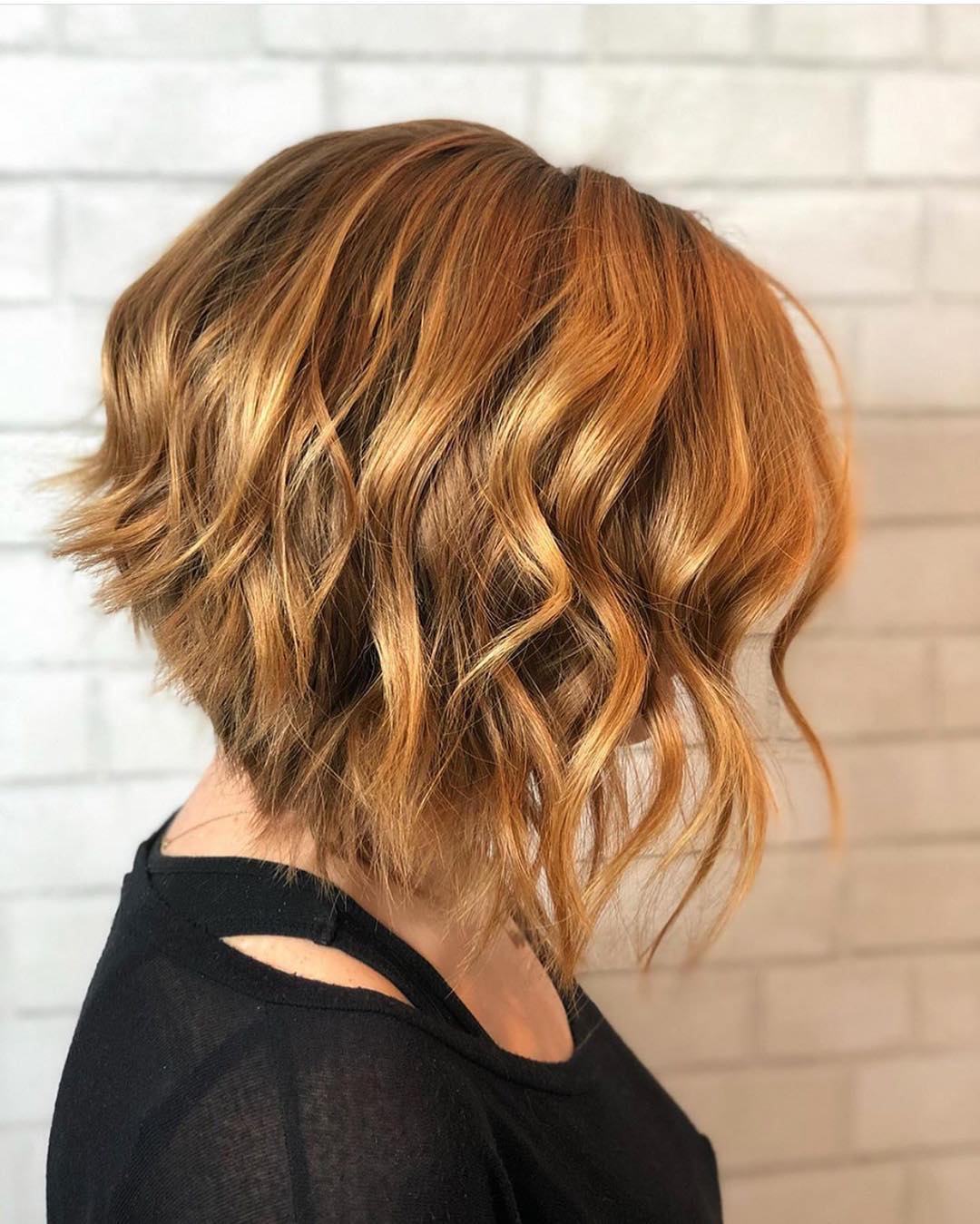 20. Chocolate Dreams
Pair your stunning curls with vibrant chocolate color.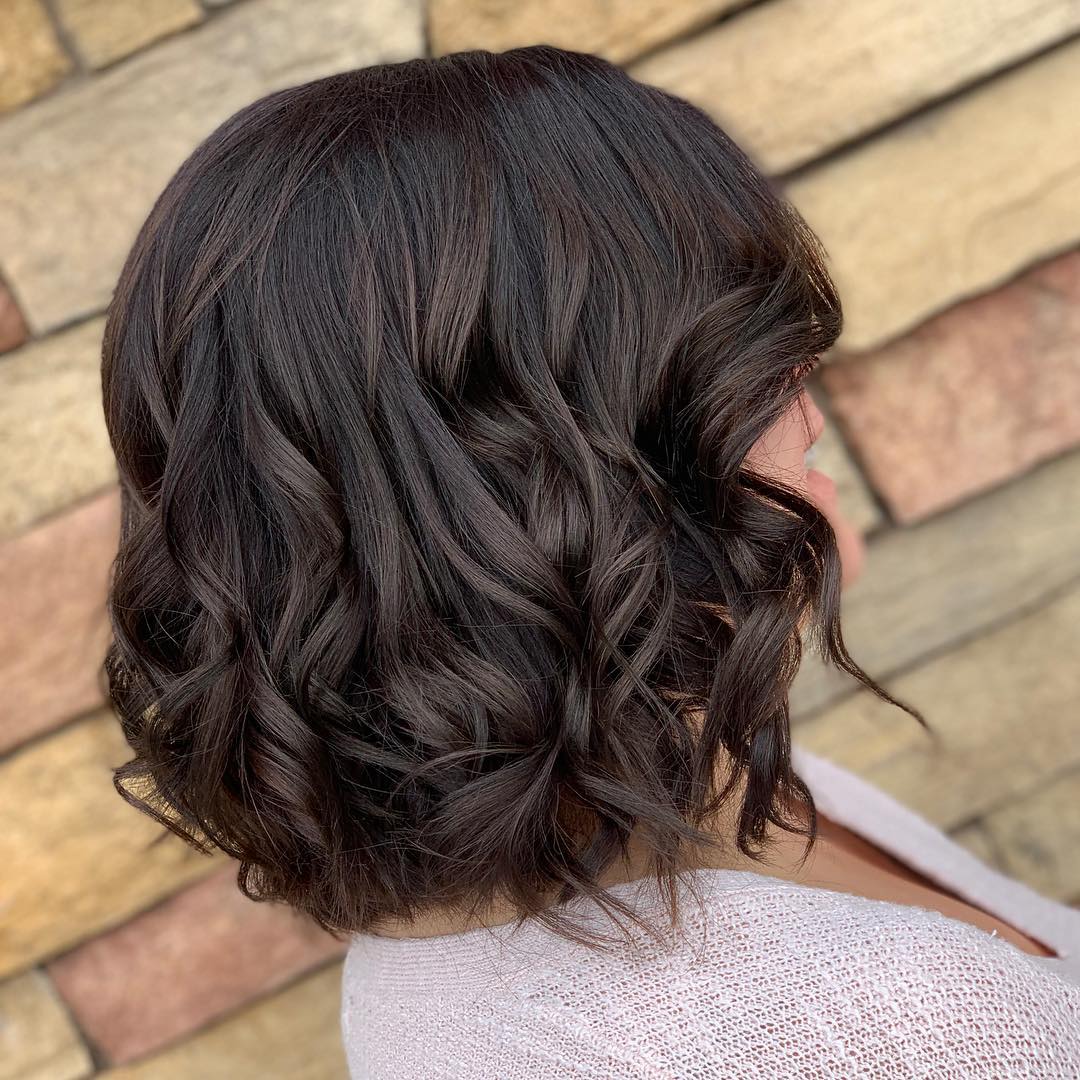 21. Hollywood Glam
Pull part of your hair back and add some waves for a Hollywood glam feel.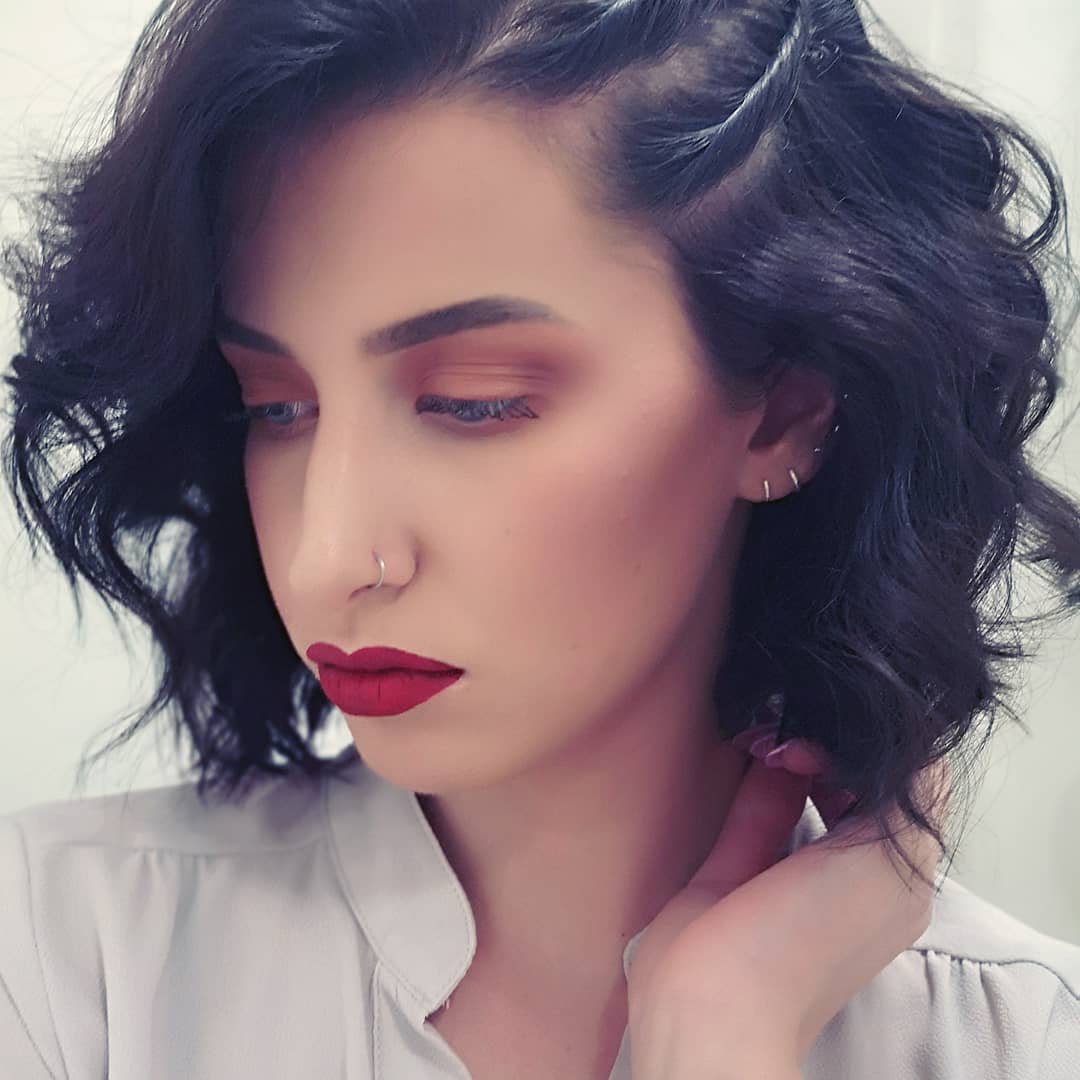 22. Blonde Dreams
Curls and blonde hair go together like a fairytale, try it out for yourself.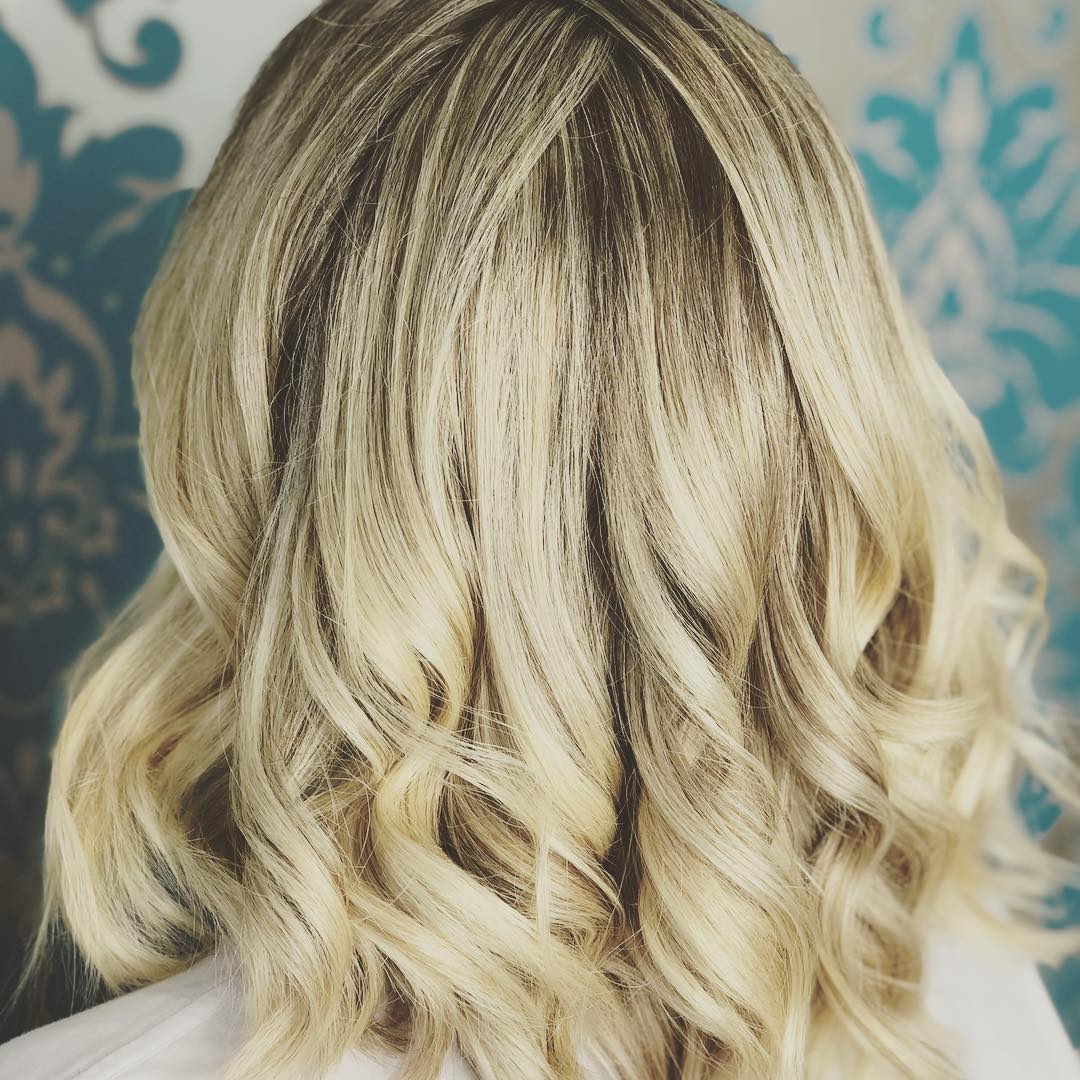 23. Golden Highlights
Bring some light to your curls with a beautiful golden highlight.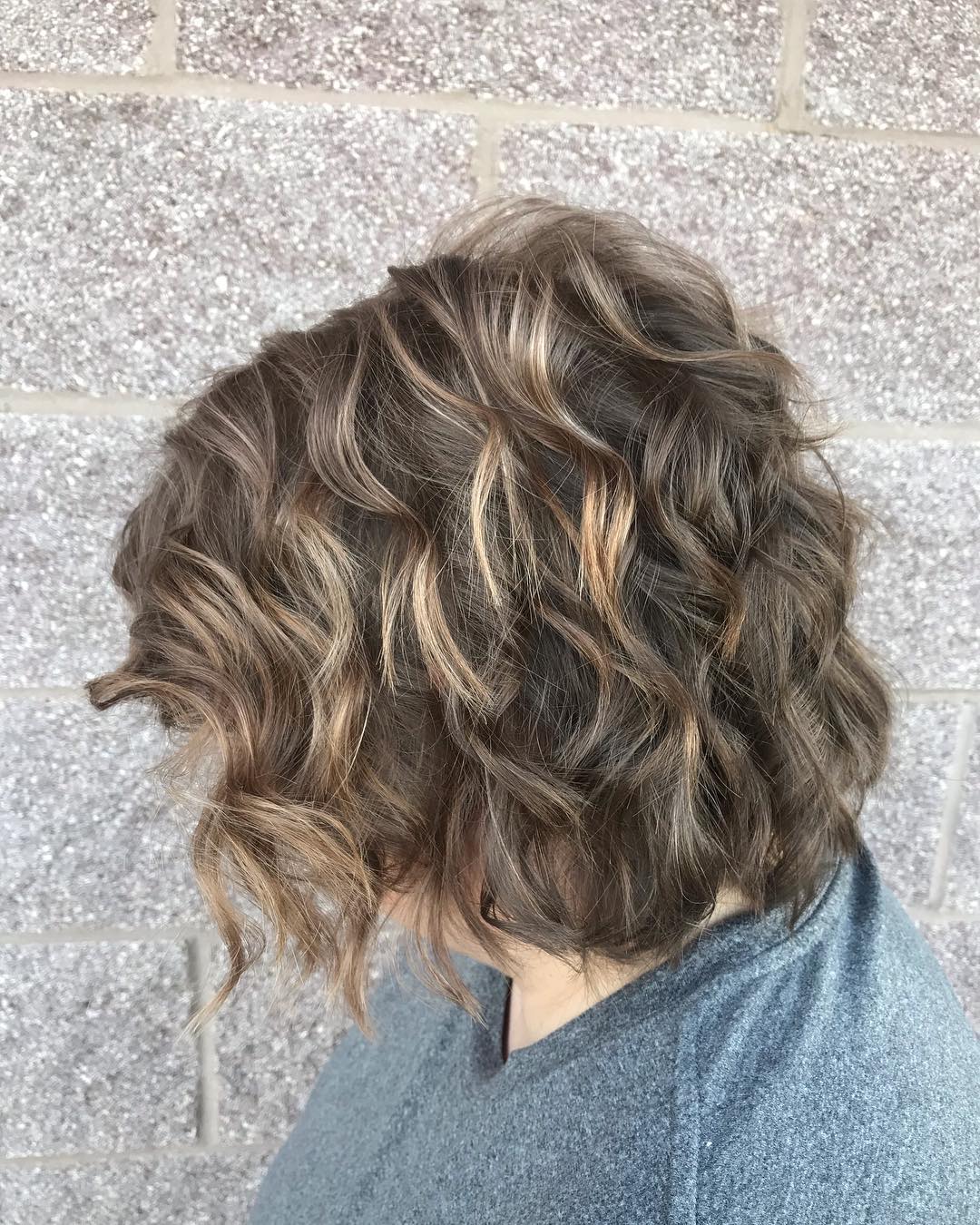 24. Soft Curls
Your curls don't have to be large and in charge, if you don't want them to be. Try out this softer look instead.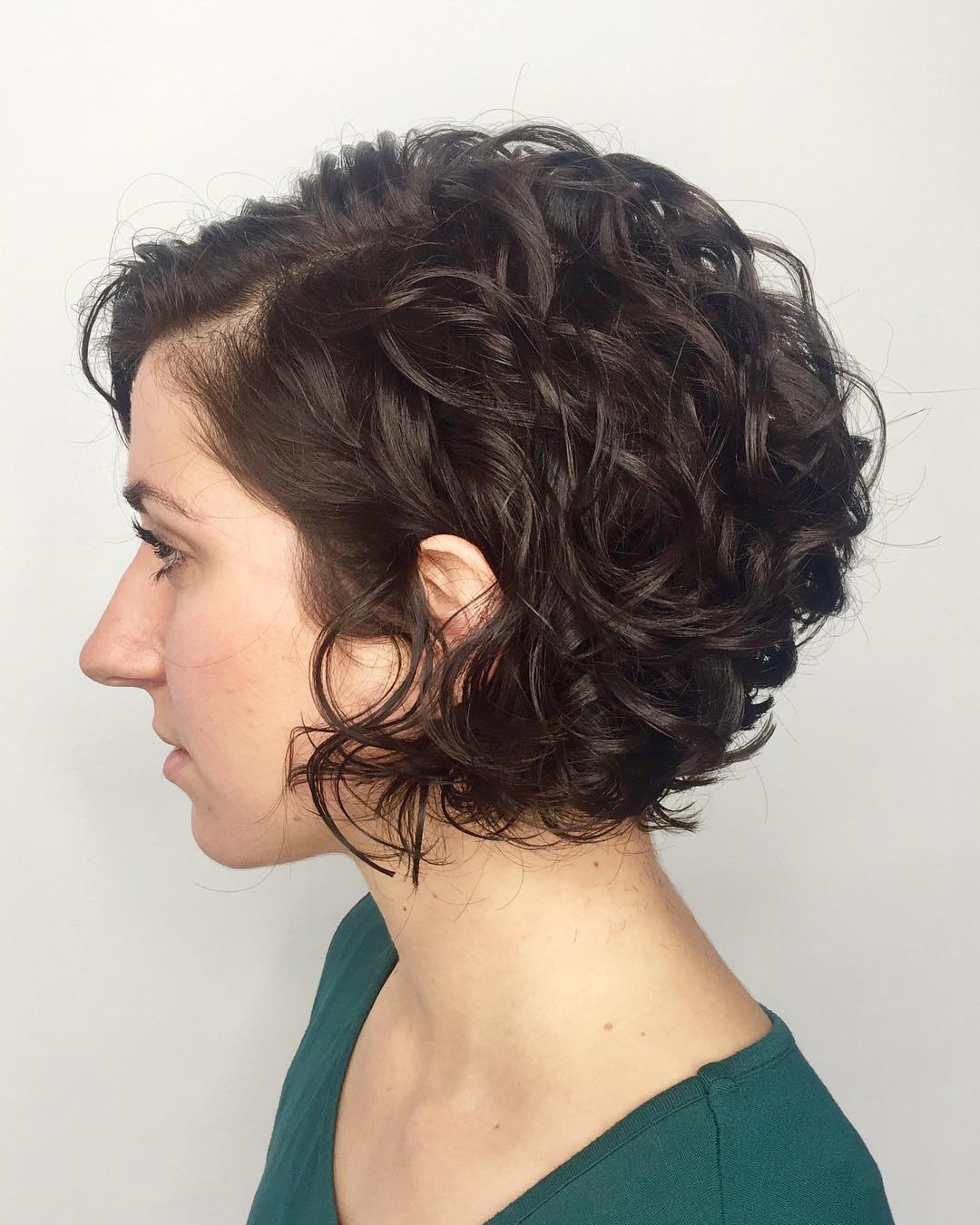 25. Braided Detail
Make your curls stand out with a cute braided detail on the side.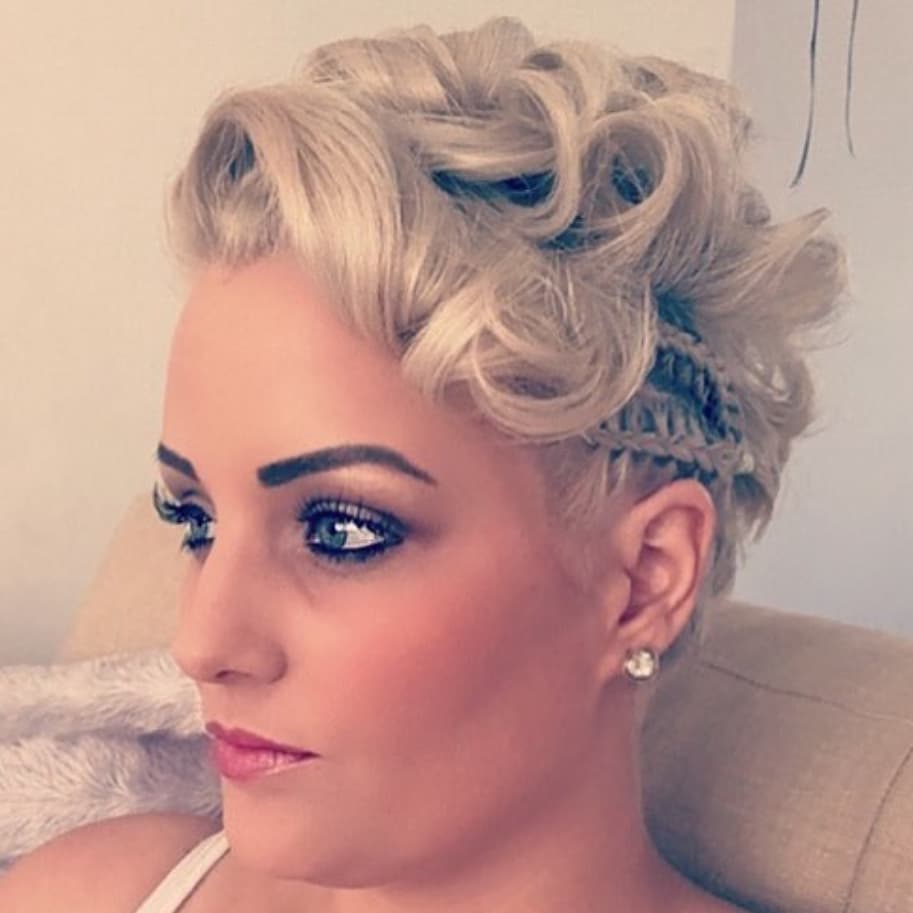 26. Burgundy Vibes
A burgundy color, paired with a fierce cut and beautiful waves make for a stunning look.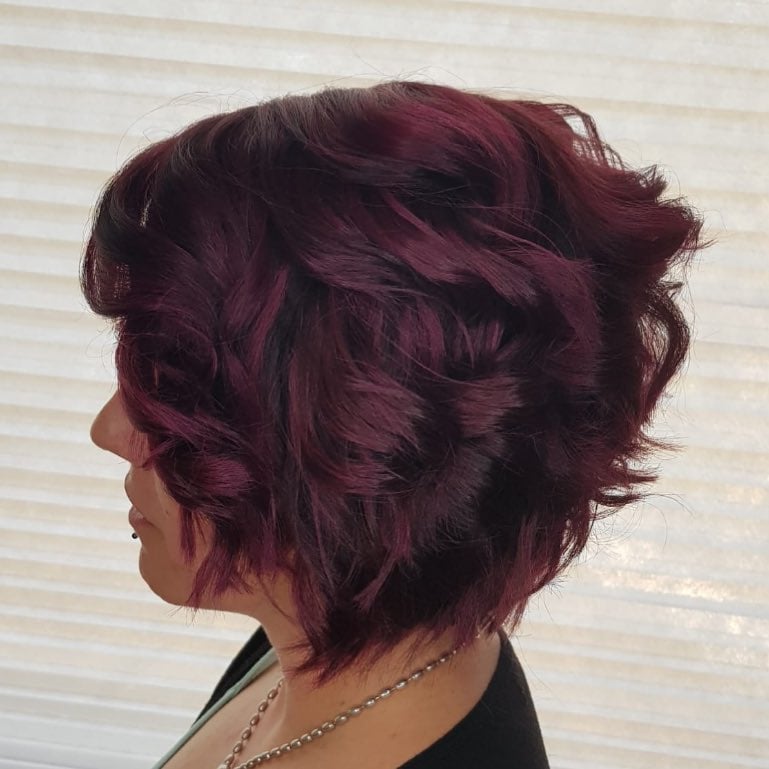 27. Wavy Pixie
A wavy pixie is a perfect style when you're changing up your pixie.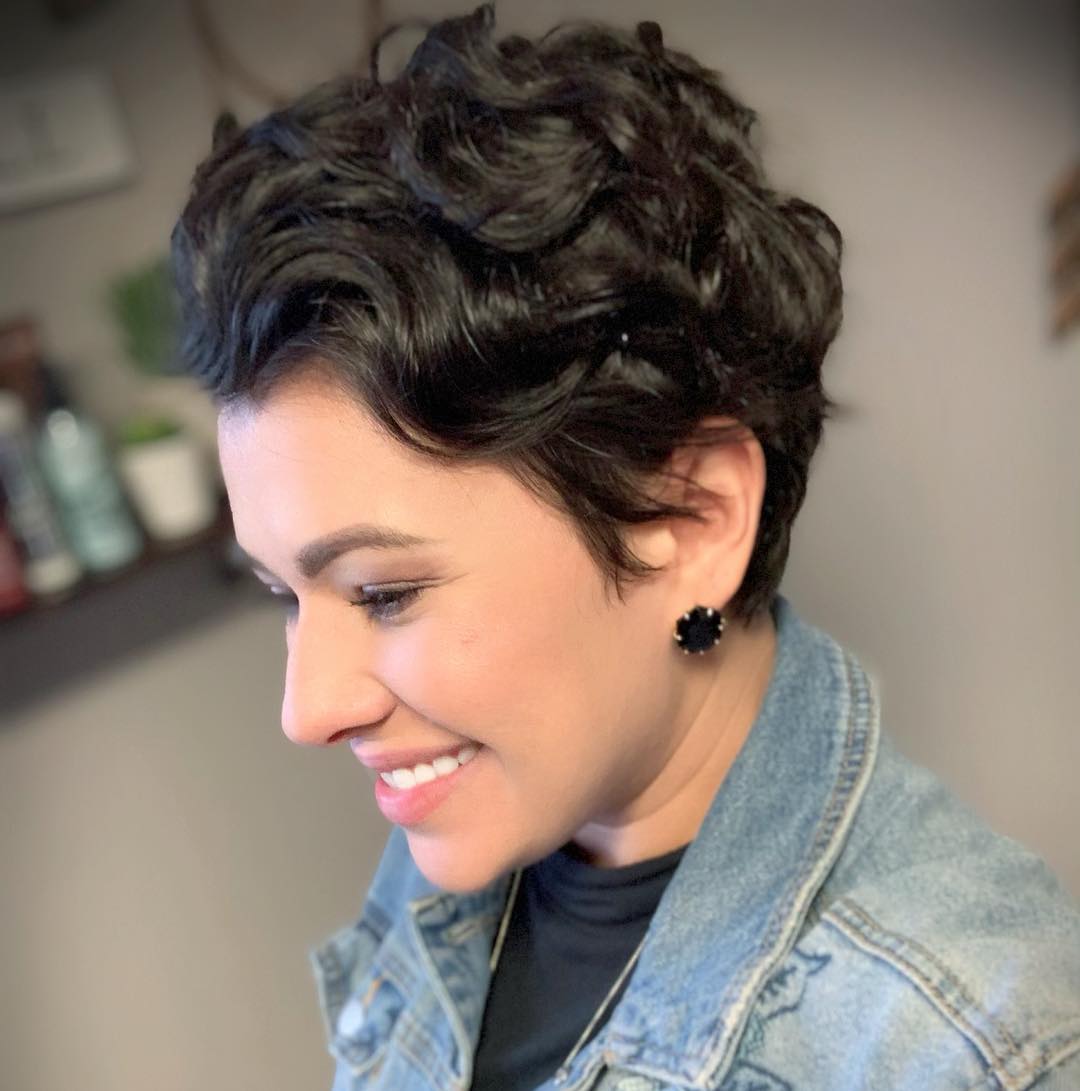 28. Volume Galore
Nothing works better with a curl do then a ton of volume.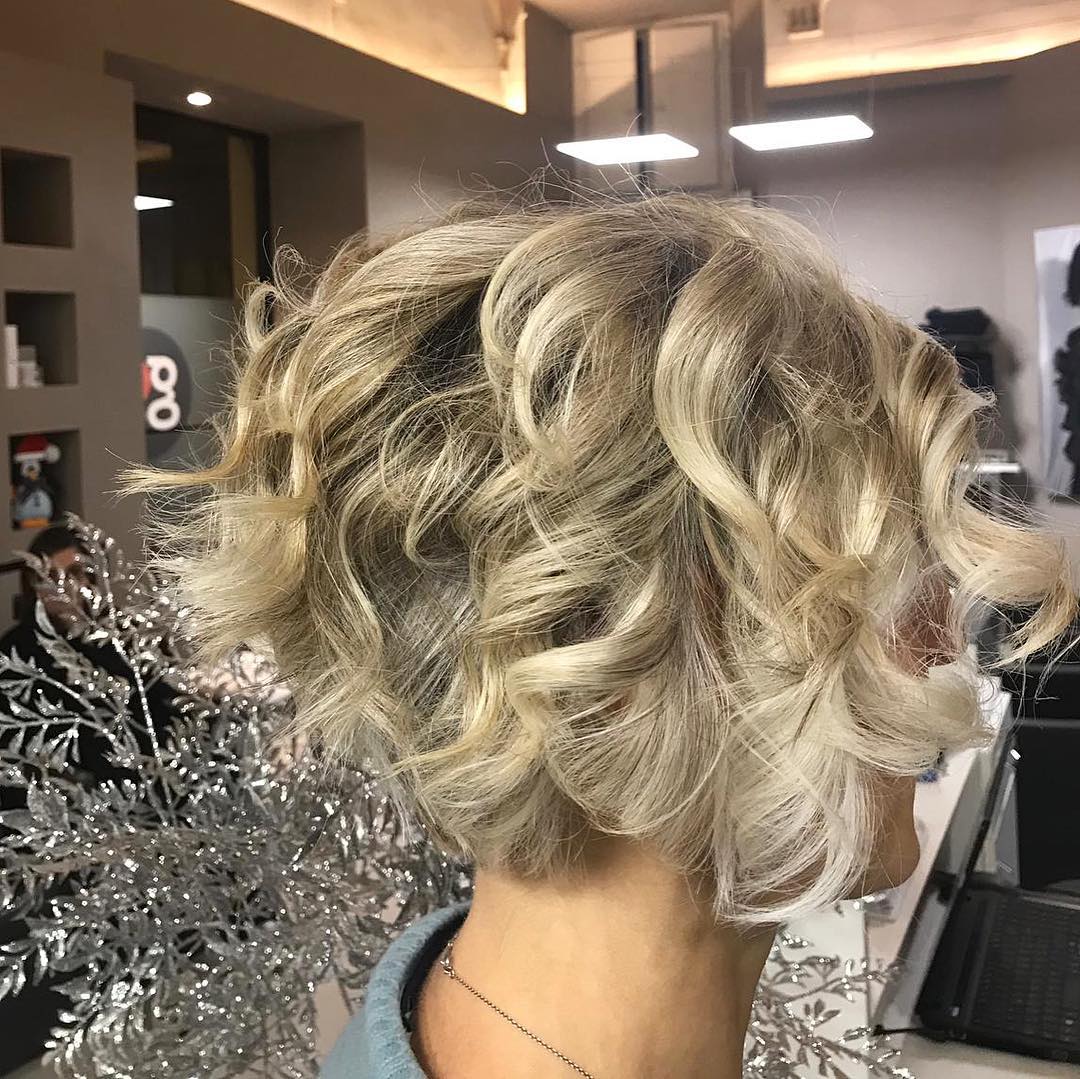 29. Summer Vibes
Go for light summer color to help compliment your curls.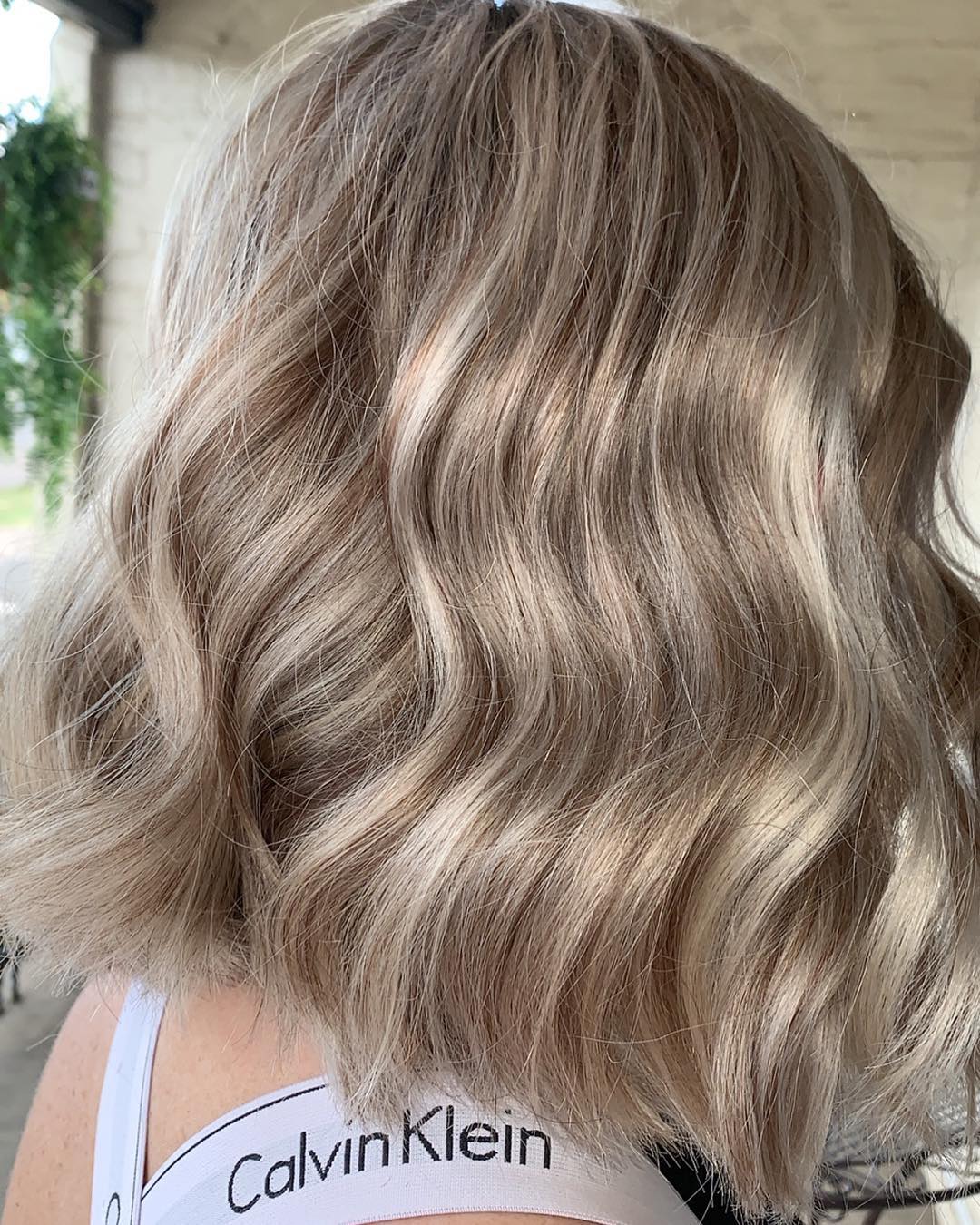 30. Balayage Waves
Take your hair to the next level with a beautiful balayage color and waves to finish it off.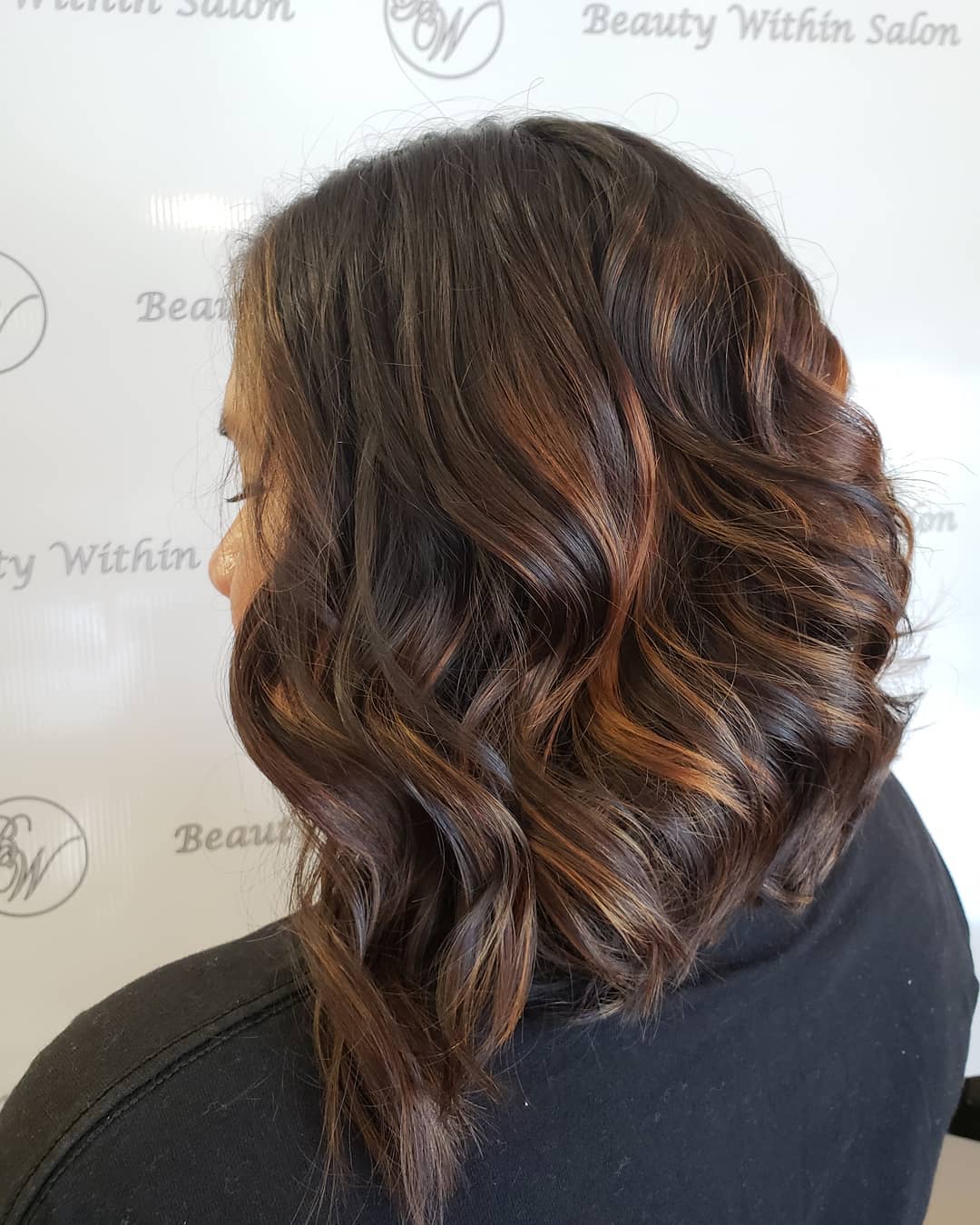 31. Layers
Layers are a great way to give your curls more volume and lift.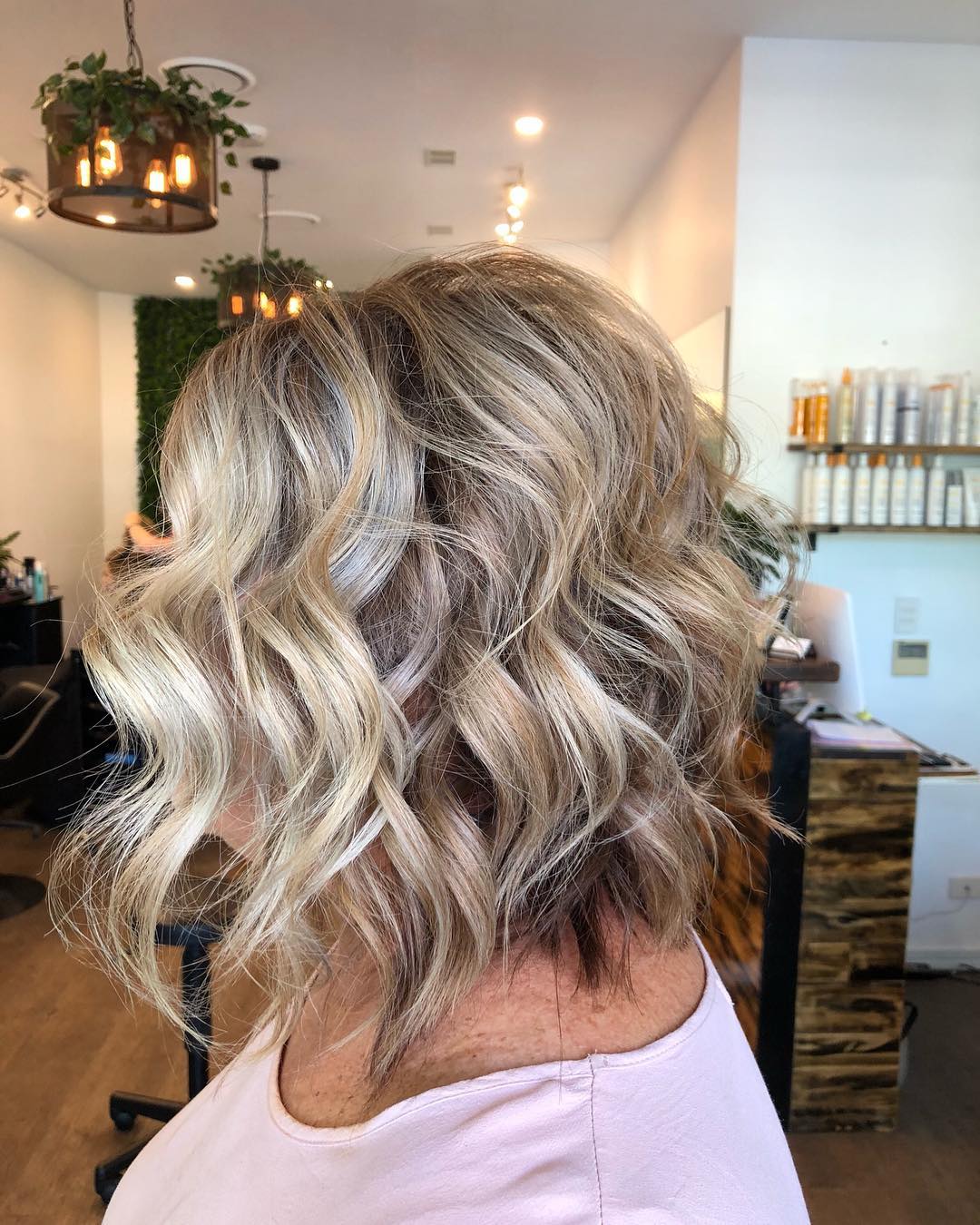 32. Space Buns
Have fun with your shirt, curly hair and try a new style like this space buns.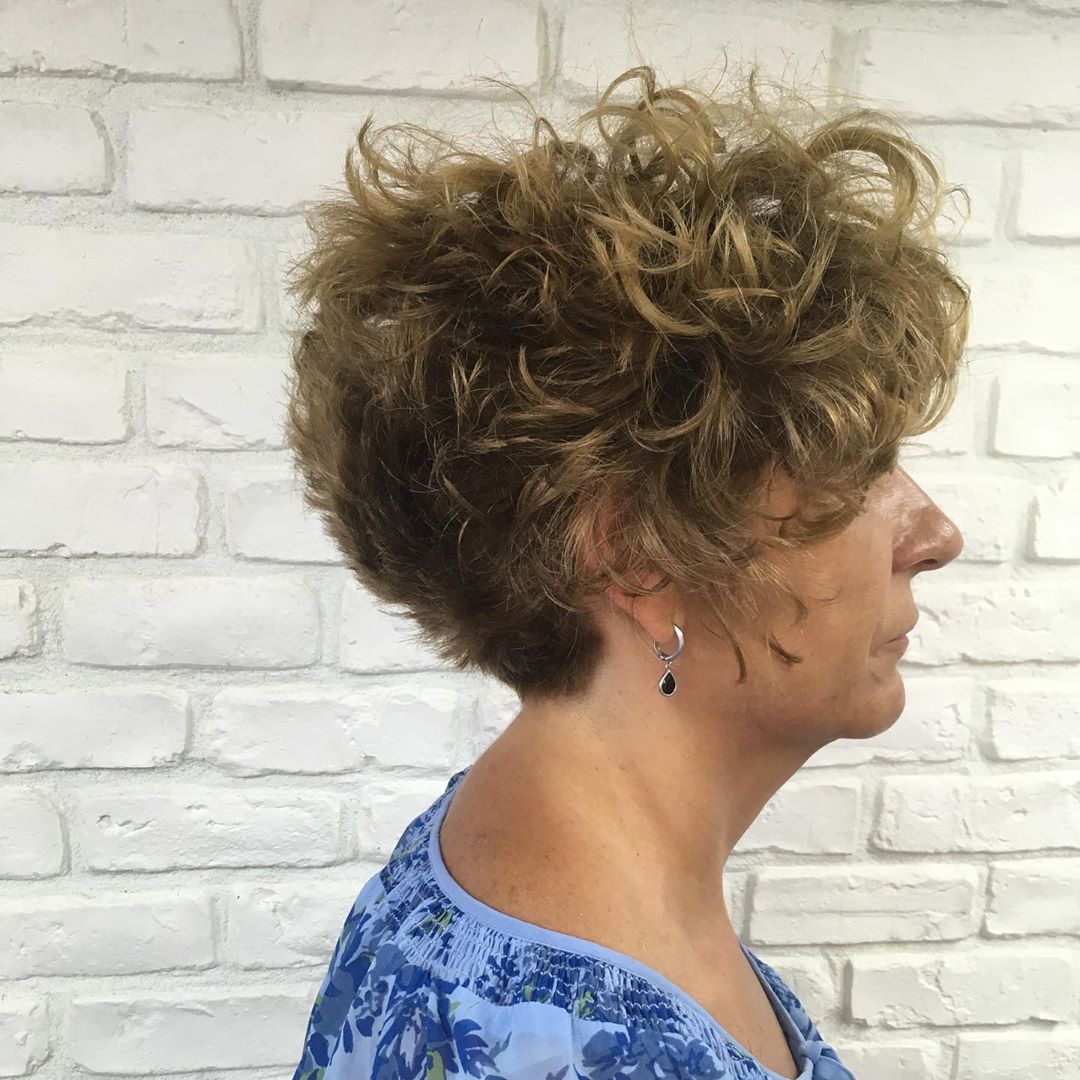 33. Emerald Dreams
Pair your curl style with a fantastic fashion color like this emerald.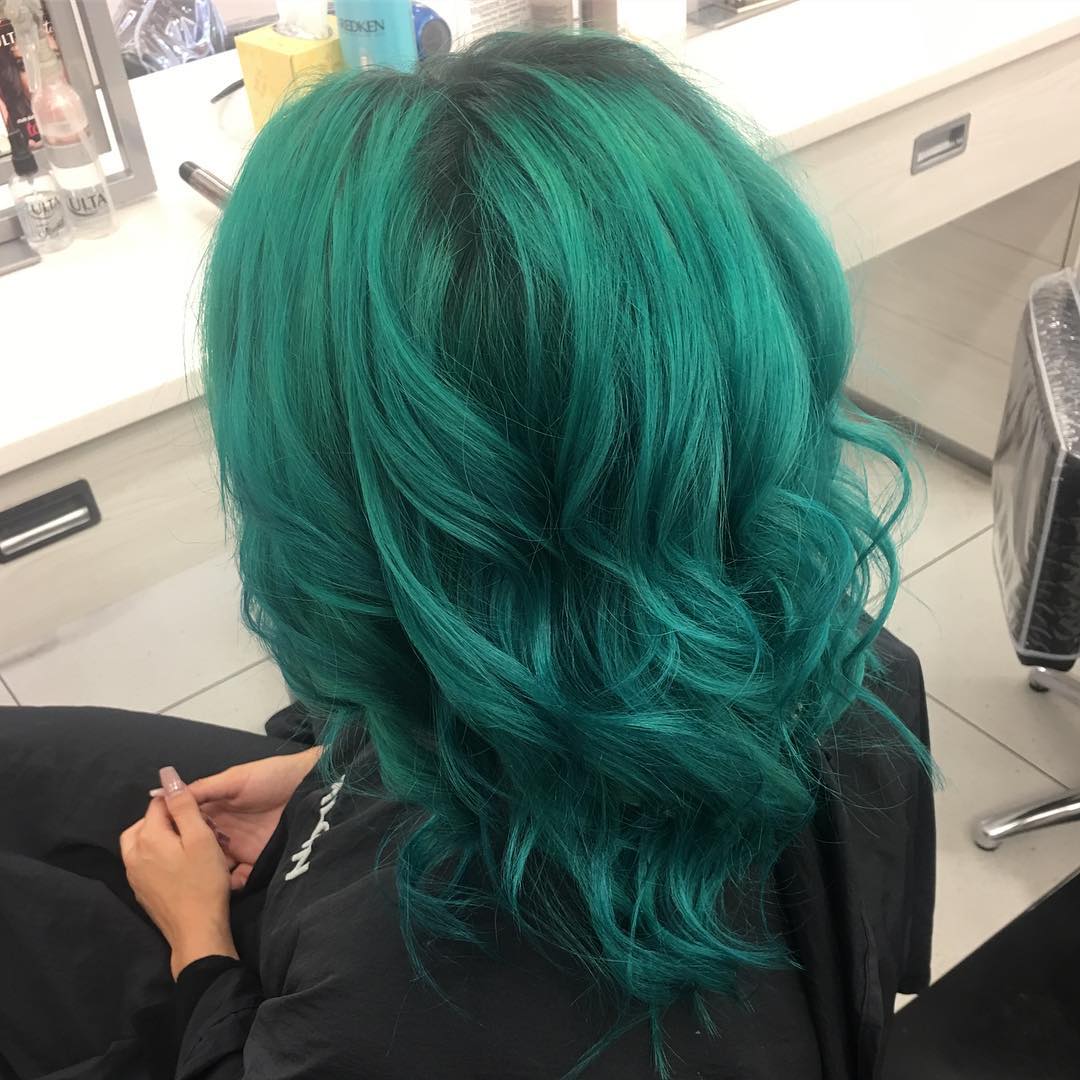 34. Ice Queen
Silver hair is super stylish right now and is perfect for adding a wave too.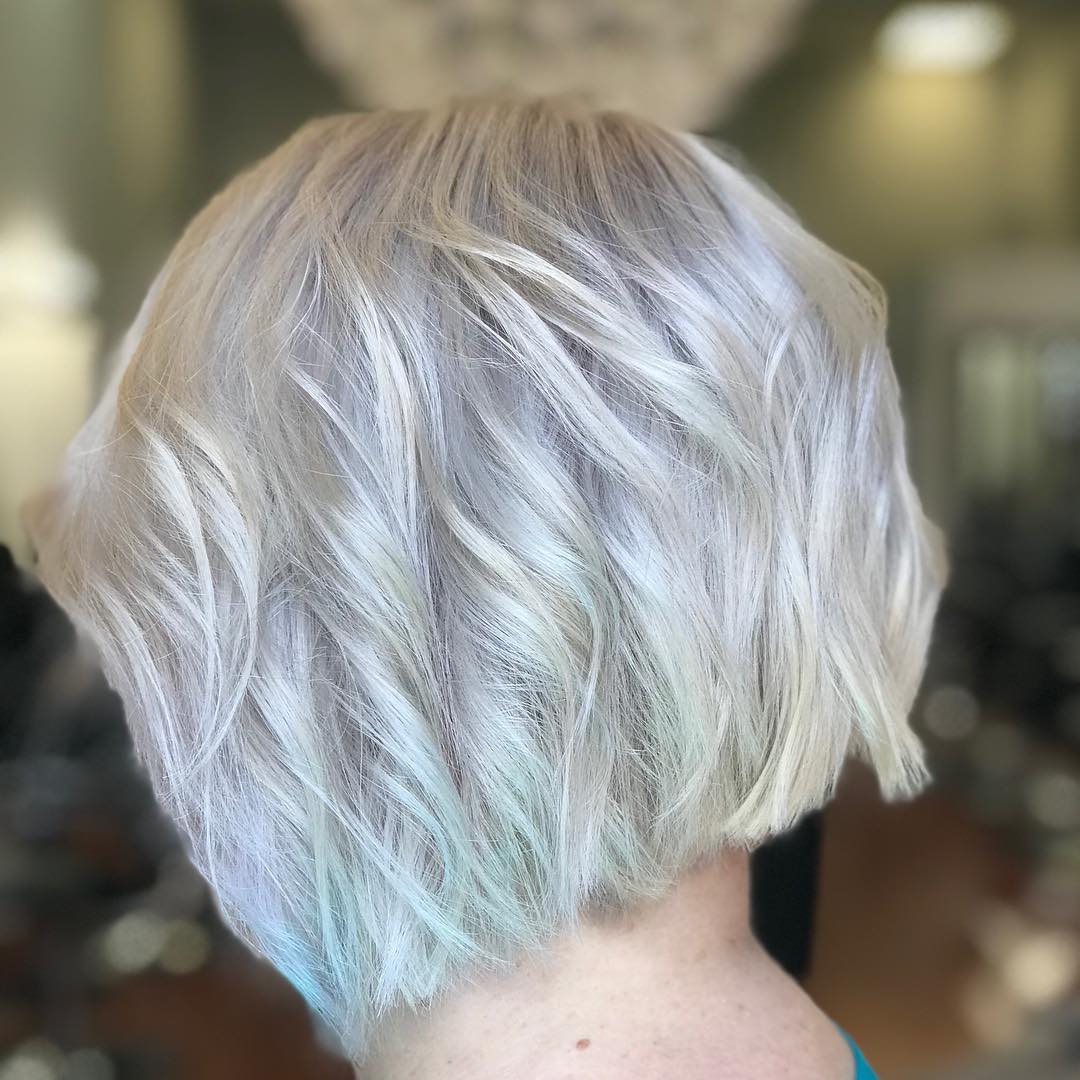 35. Flower Crown
Flower crowns and curls are just meant to go together like ice cream and chocolate.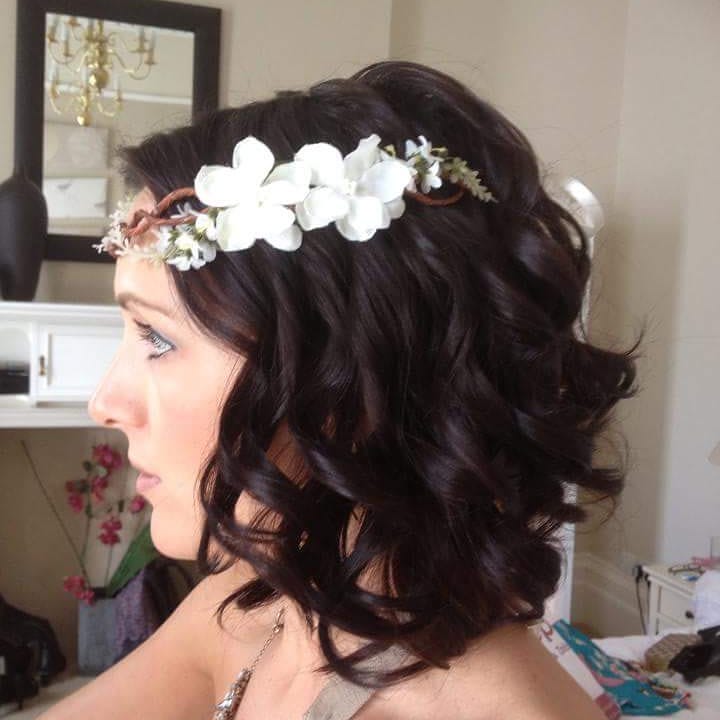 36. Bun Detail
If you have second-day curls, try adding a braid and bun for a fresh new look.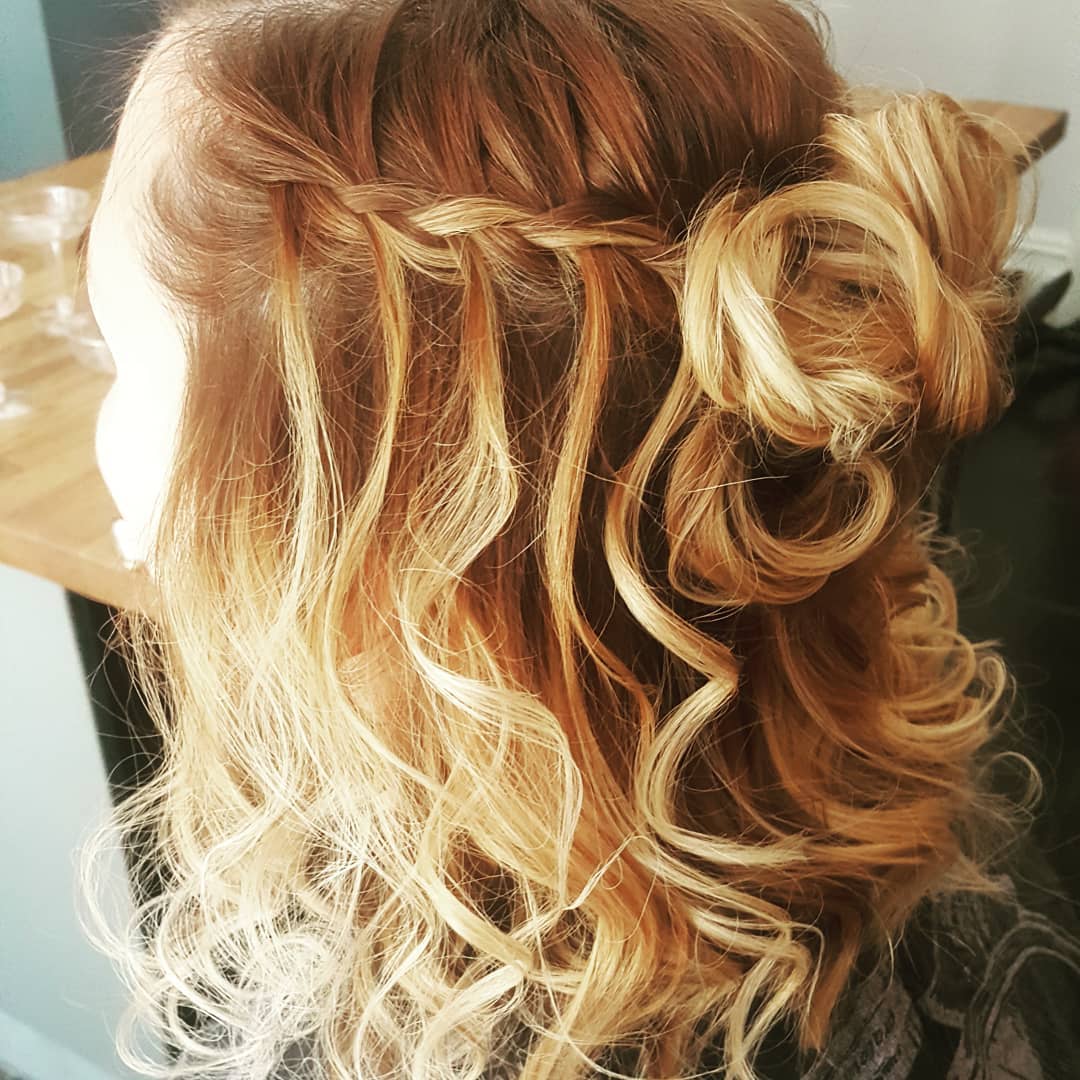 37. Modern Pixie
A simple curl to your pixie will completely change the look.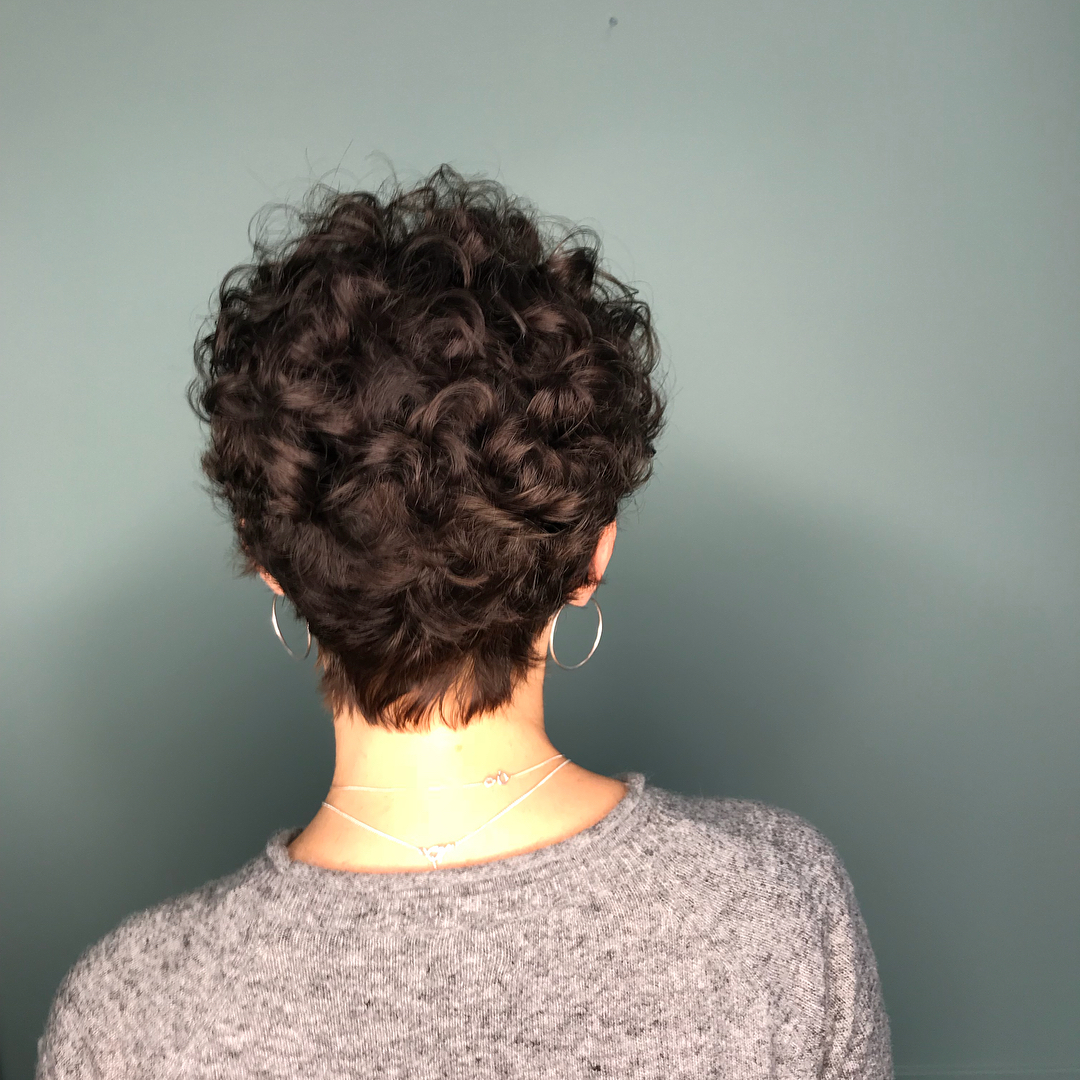 38. Rose Gold Curls
Rose gold is a favorite color right now and looks fantastic with a wavy lob.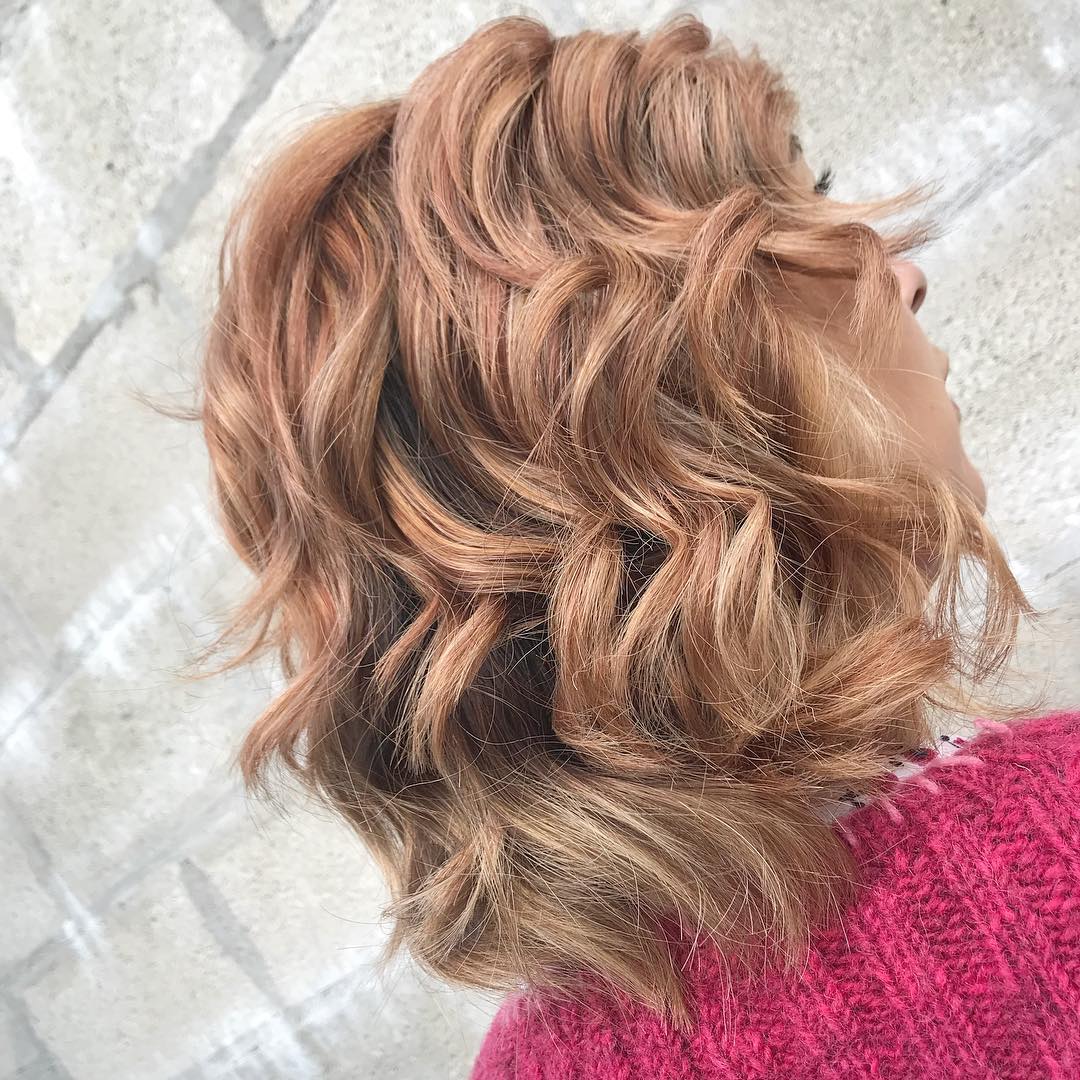 39. Curly Dreams
This loose curls that frame the face are beautiful and stunning.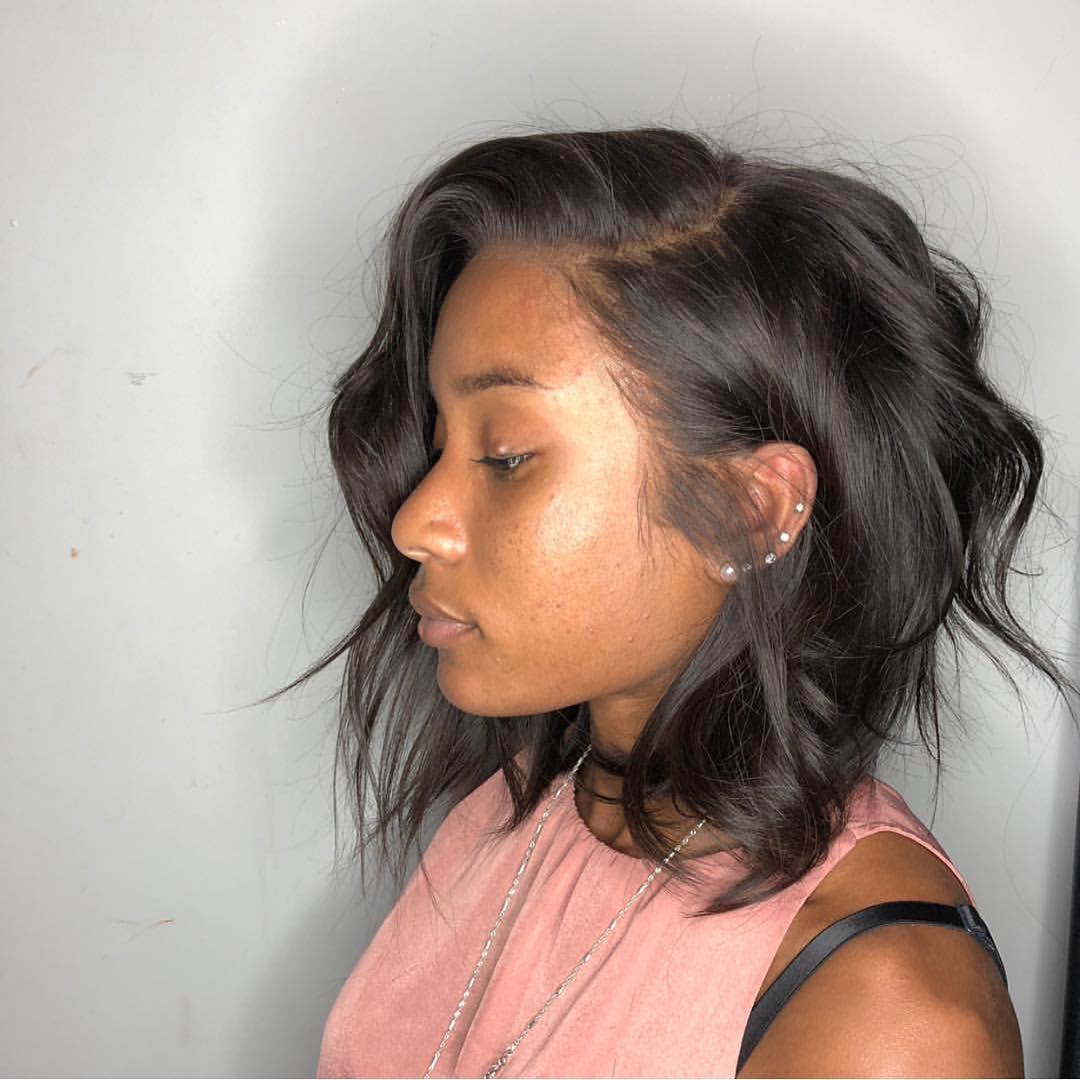 40. Messy Bob
This messy bob is the perfect style if you're thinking of going from long to short.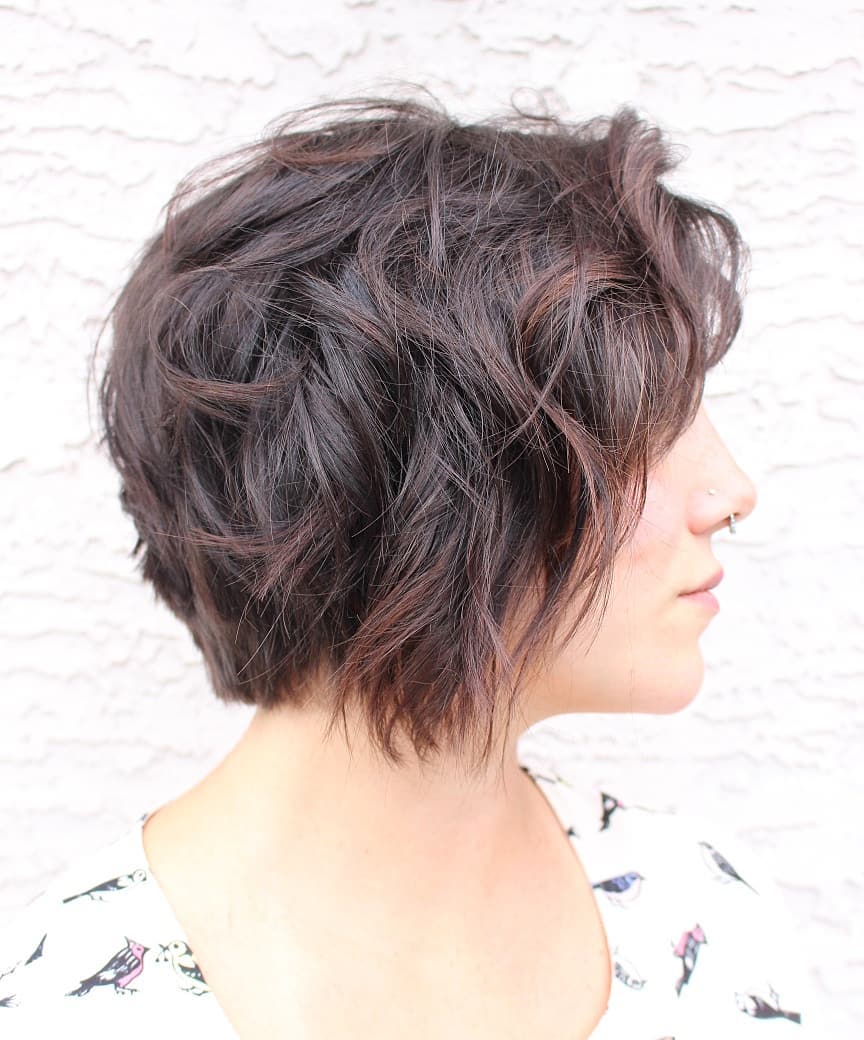 As you can see, there is a ton of options when it comes to curling your short hair. Which one was your favorite?