Layered haircuts and layered hairstyles seem like a look that intrigues you? The truth is that you can't go wrong with a layered hairstyle. It is done in such a way that it can create an illusion of a fuller hairline and more volume around your scalp. Doing layers means making your look diverse and easy to transform into any look you fancy, only with the right products and time. Keep on reading and see how you can make a full transformation with the right style.
Top 30 Trending Layered Hairstyle Ideas
1. Long Blonde Layered Hairstyle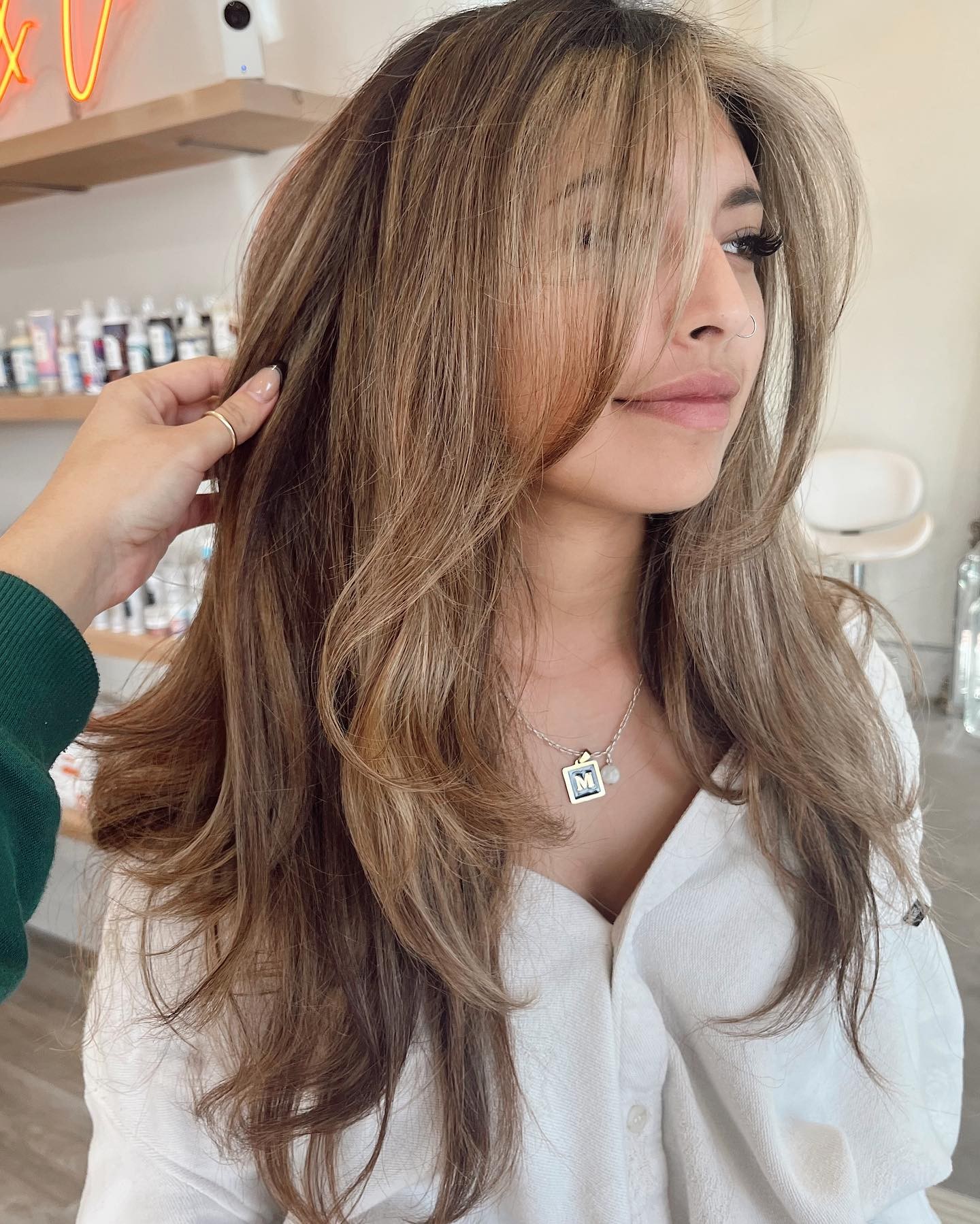 Blonde hair and these layers will look feminine and formal. You're going to enjoy this hairstyle for the spring season and the summer for showing off such an intriguing color.
2. Black Hairstyle Layered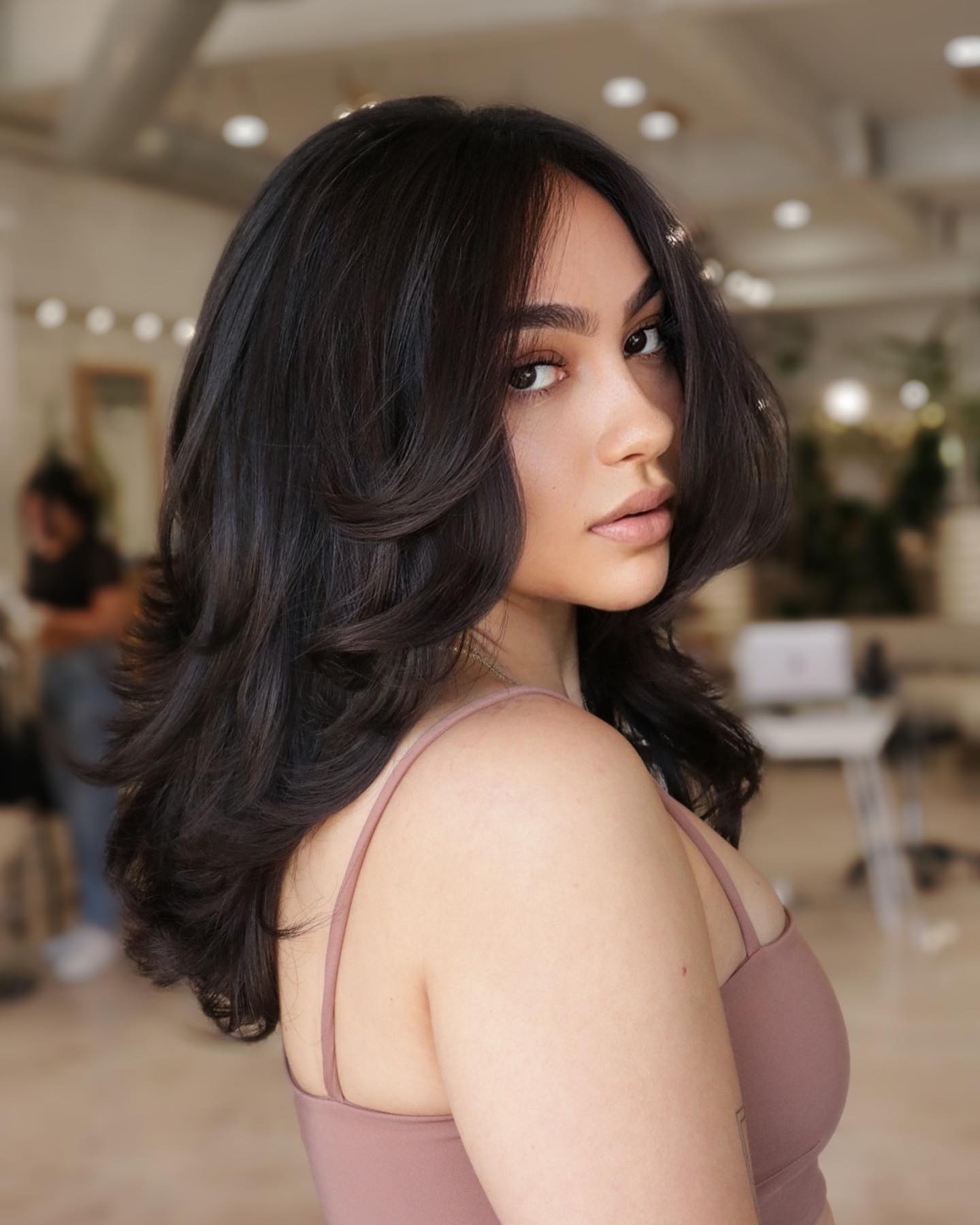 Dark brown or black hair has to have layers! This beauty looks feminine and elegant without being too extra. Brush it out with a round brush to achieve this design.
3. Chocolate Brown Layered Look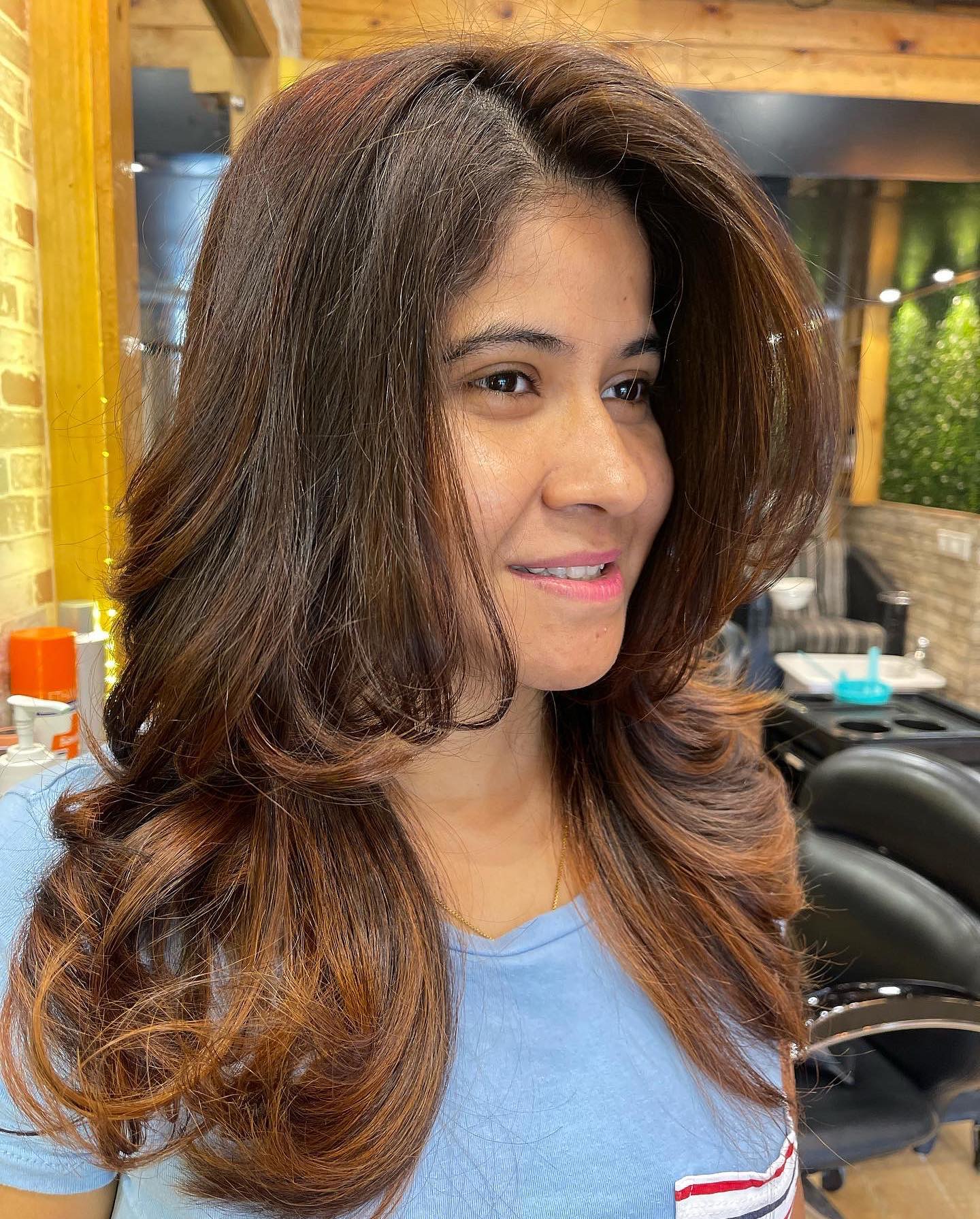 Chocolate brown layered cut and deep side-swept bangs will look feminine and fiery. If you have a darker complexion this will look great on you.
4. Light Orange Layered Hairstyle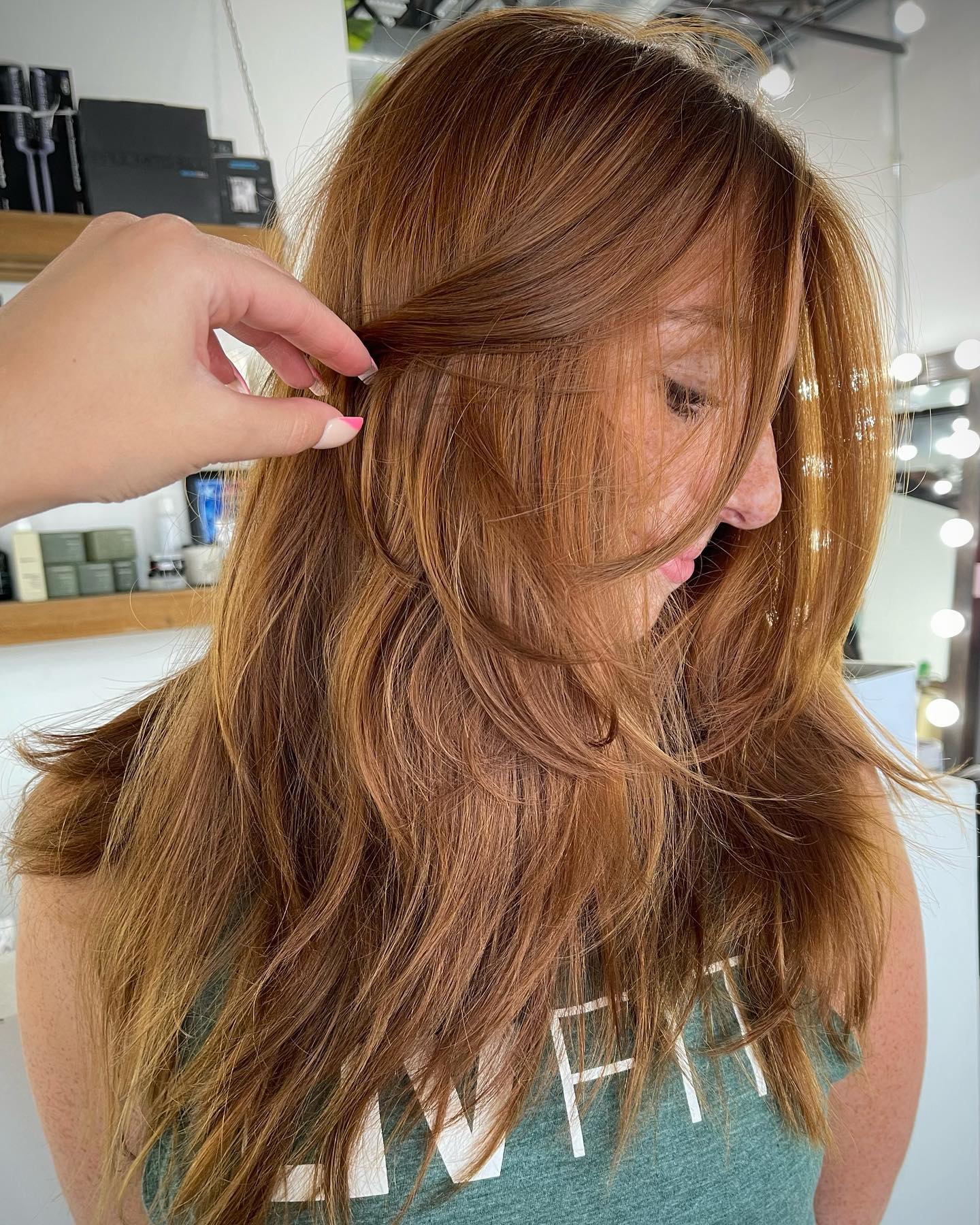 Orange hair color such as this one can be hard to achieve, so book the best hairstylist you know of. Healthy, shiny, and elegant, it is so diverse.
5. Wispy Black Layered Haircut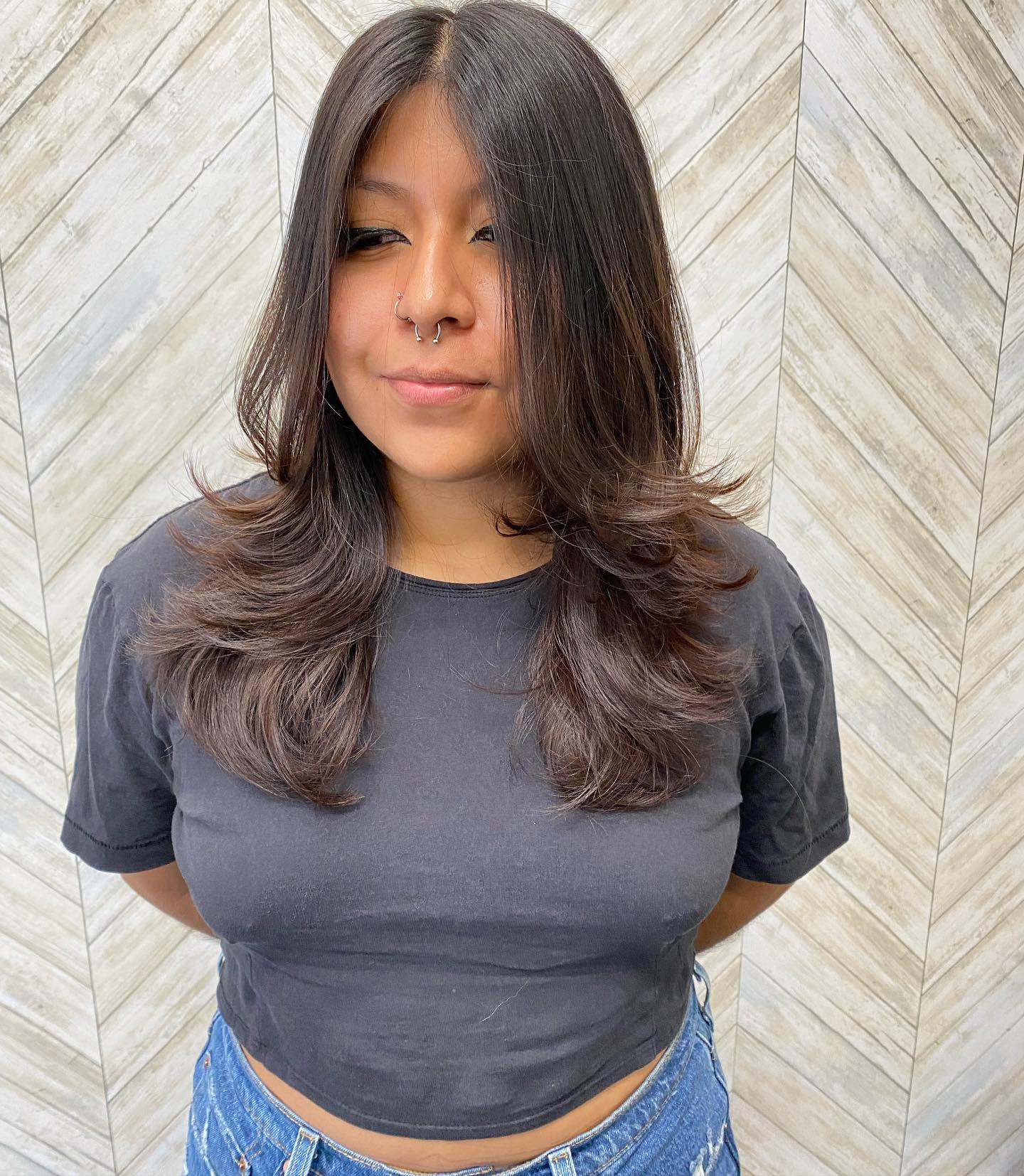 Layered hair has to be done the right way. Book this look if you fancy defined strands. You'll like showing this design for night-outs with the girls.
6. Messy Blonde Layered Cut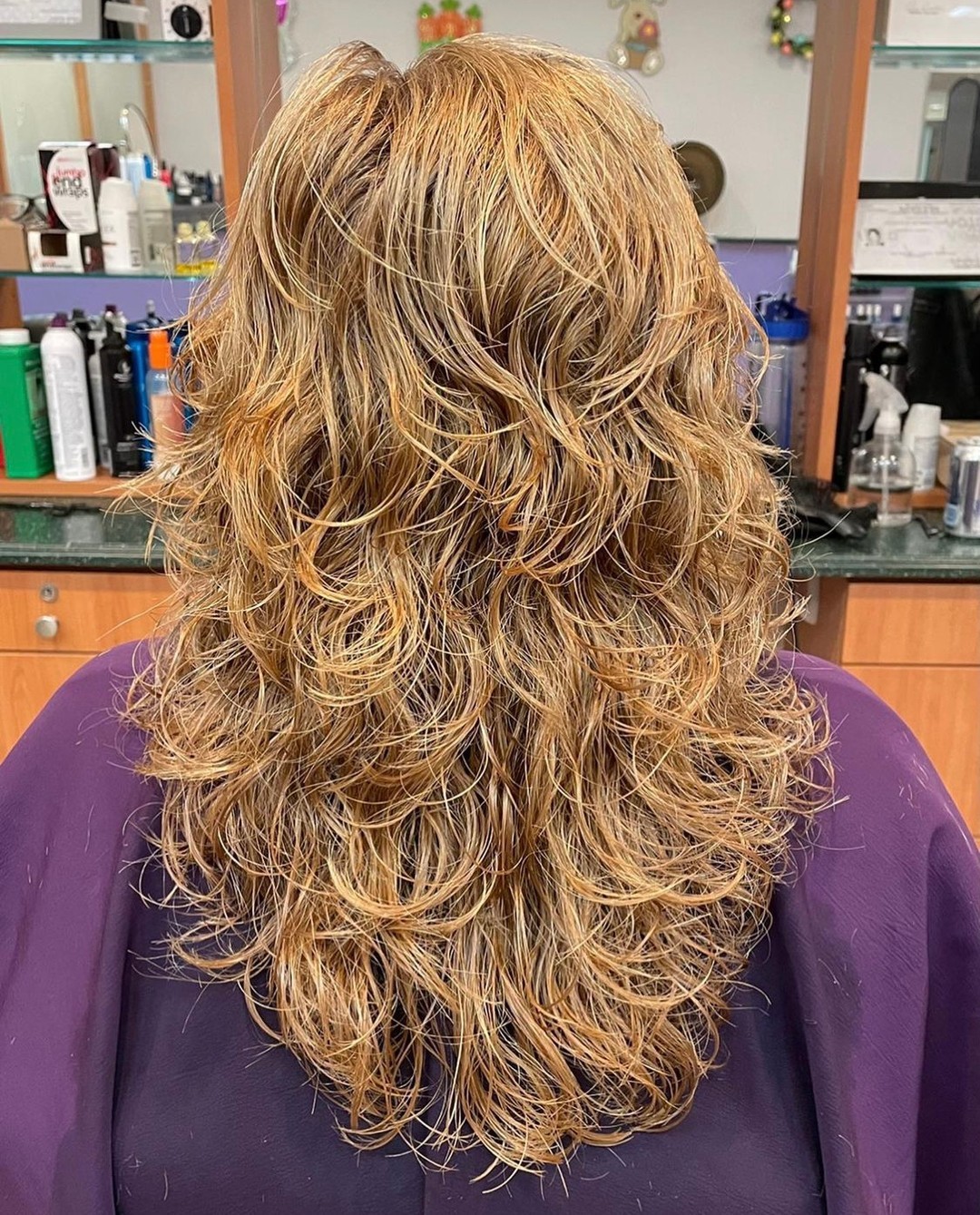 Blonde and messy, make sure to define your haircut with the right hair gel or foam to achieve this cut. You will need a bit of hair foam to achieve the look.
7. Bright Red Layered Hairstyle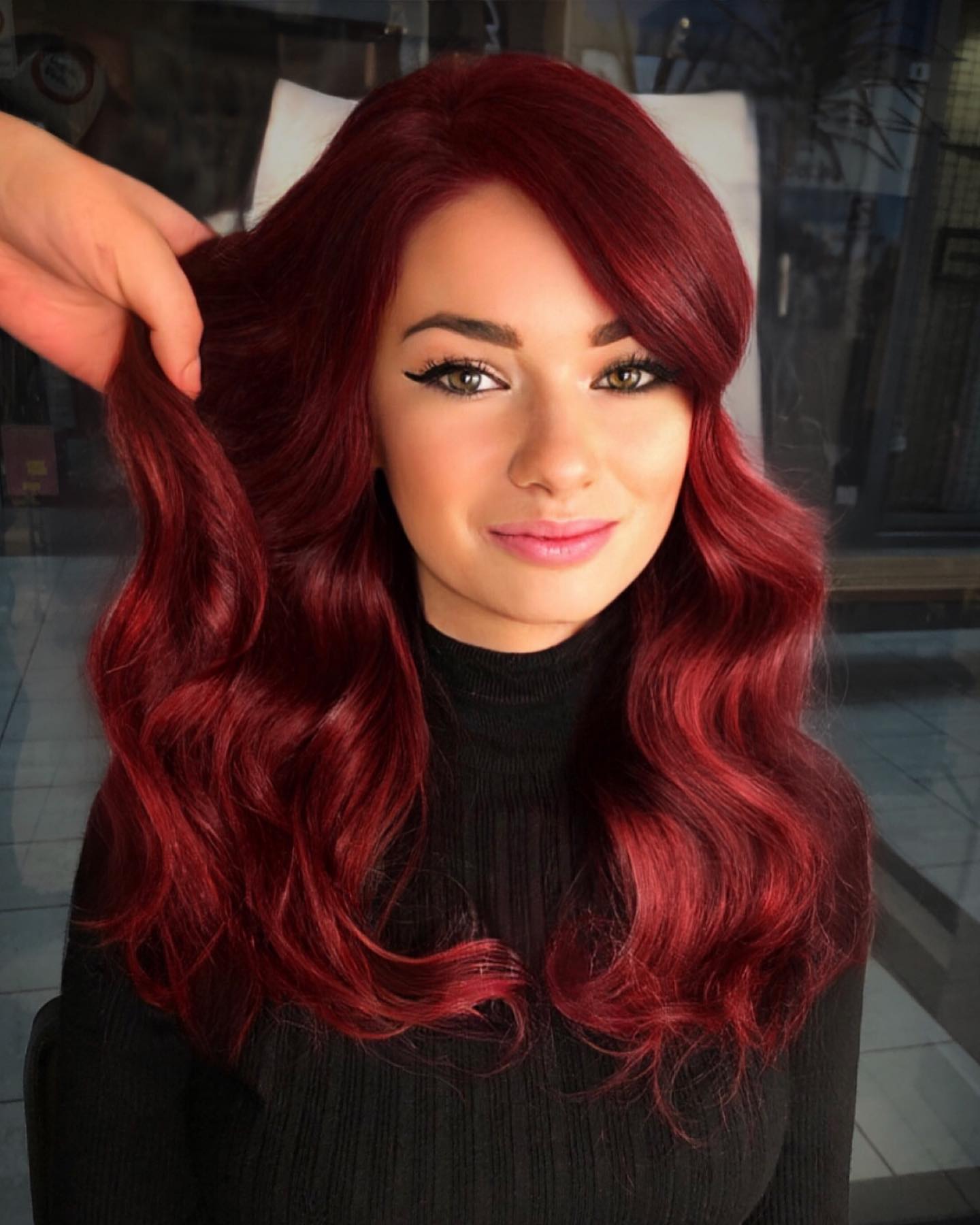 Red hair is a fiery color to go for. Dare to look this good and bold?
8. Light Auburn Cut Layered Look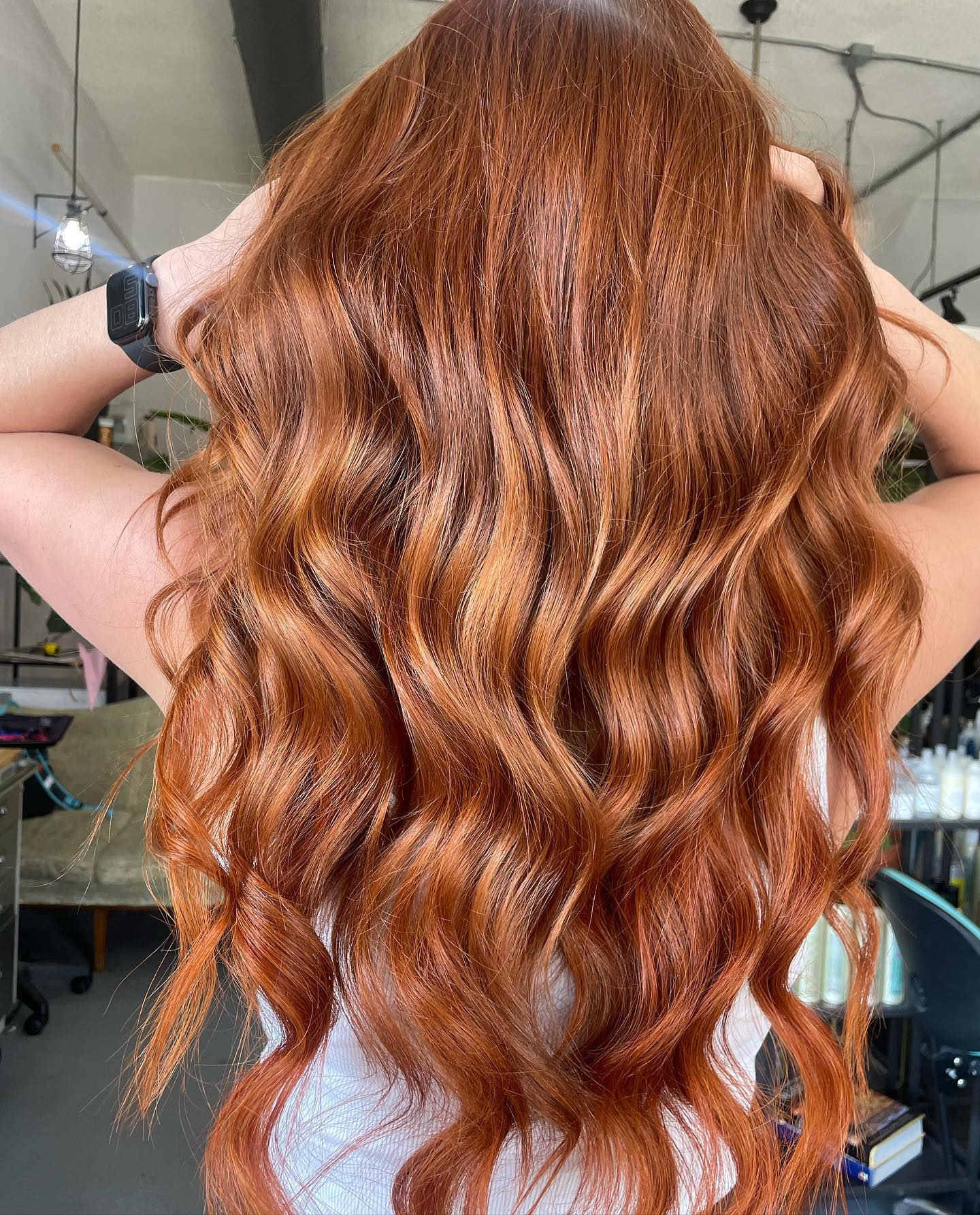 A wavy auburn haircut and this stylish look is something that you should consider for formal wear. Fancy booking this haircut?
9. Layered Hair With Highlights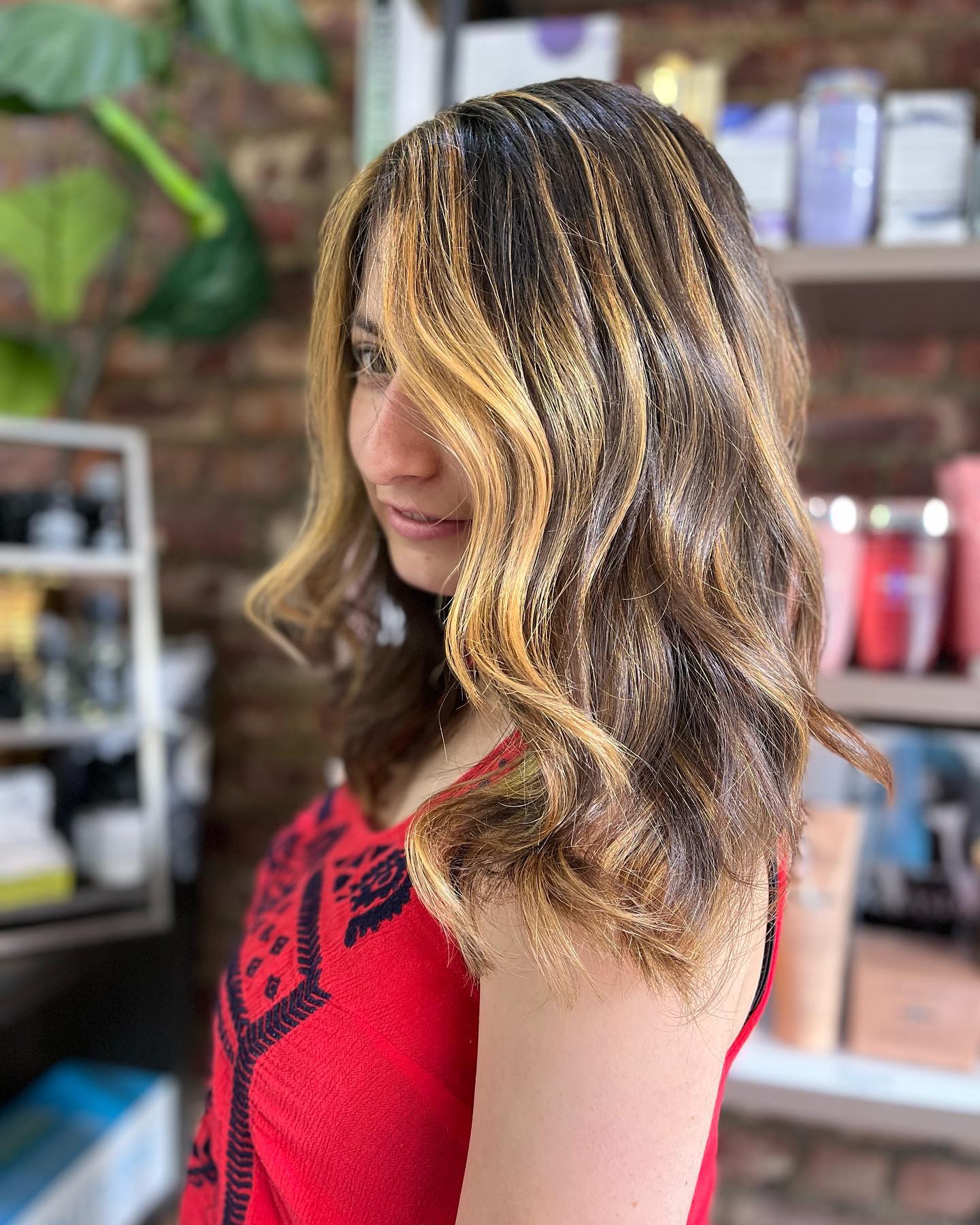 A dark brown base and light blonde highlights will give dimension on their own, imagine pairing this up with the layered haircut!
10. Brown Cut Layered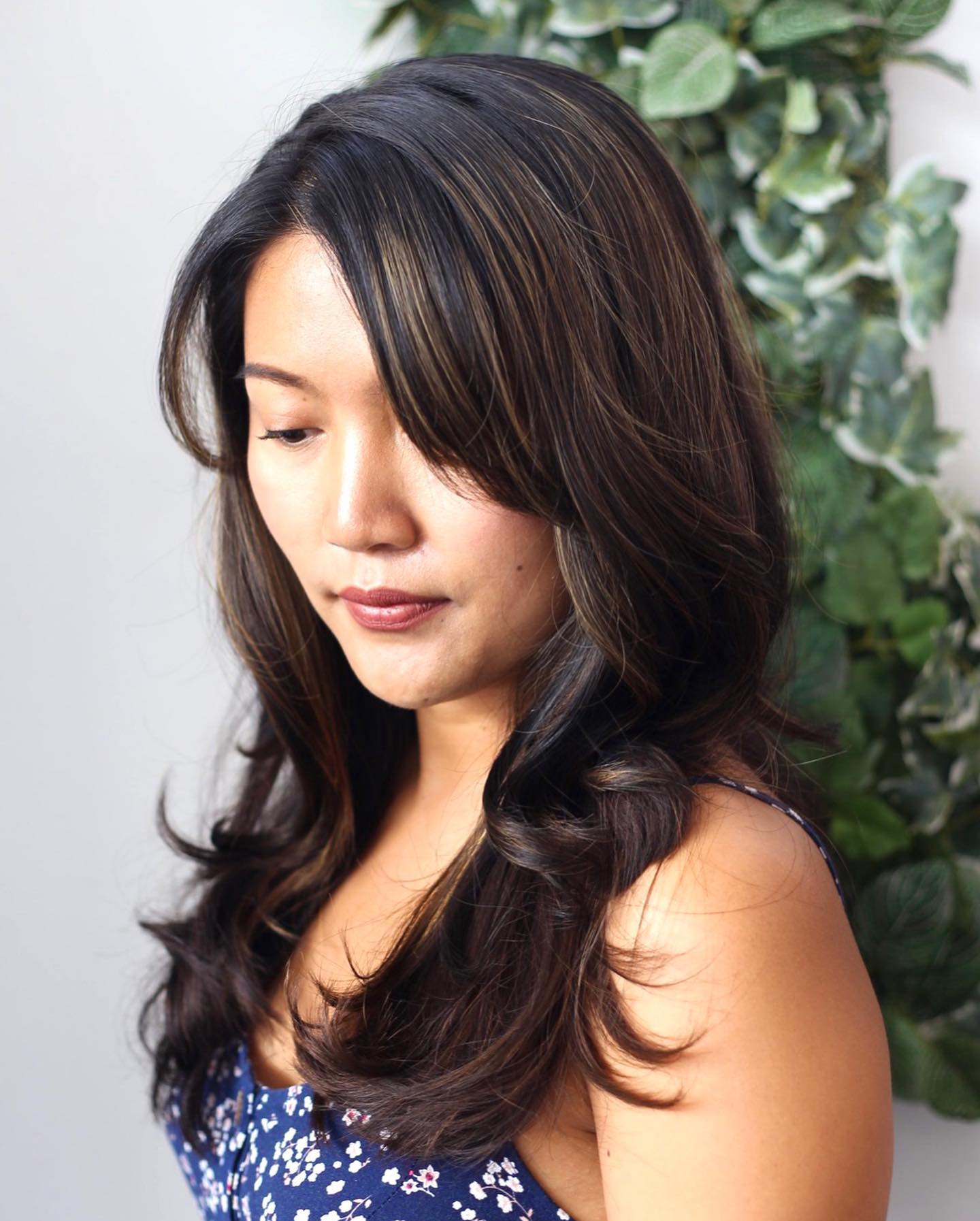 Brown layered haircut and these bangs aren't too complicated to recreate. If you fancy simpler looks this is for you.
11. Layered Hairstyle With Blonde Highlights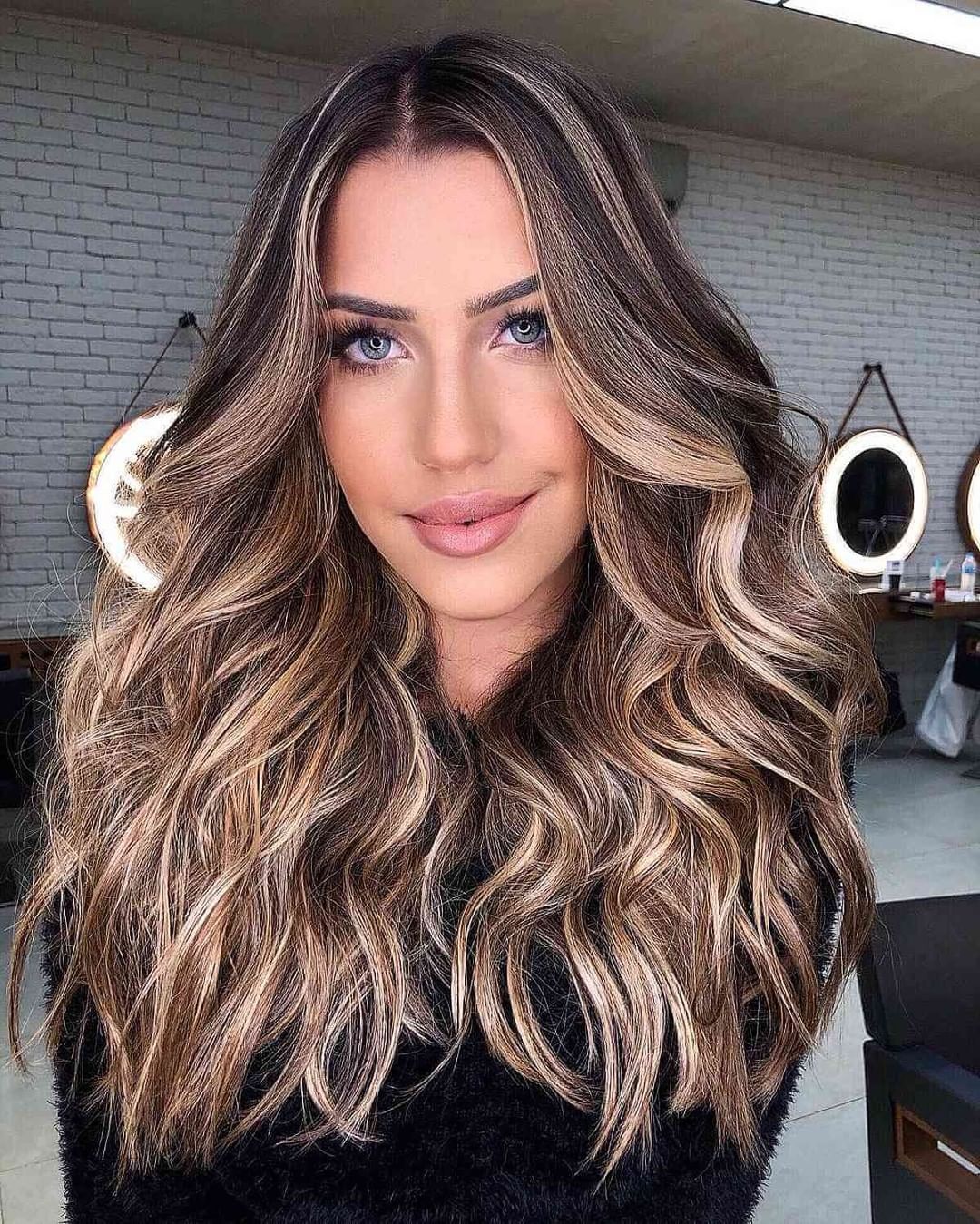 Wispy and layered, only try out this haircut if you can handle its maintenance and if you trust your hairstylist.
12. Blonde Wispy Haircut With Layers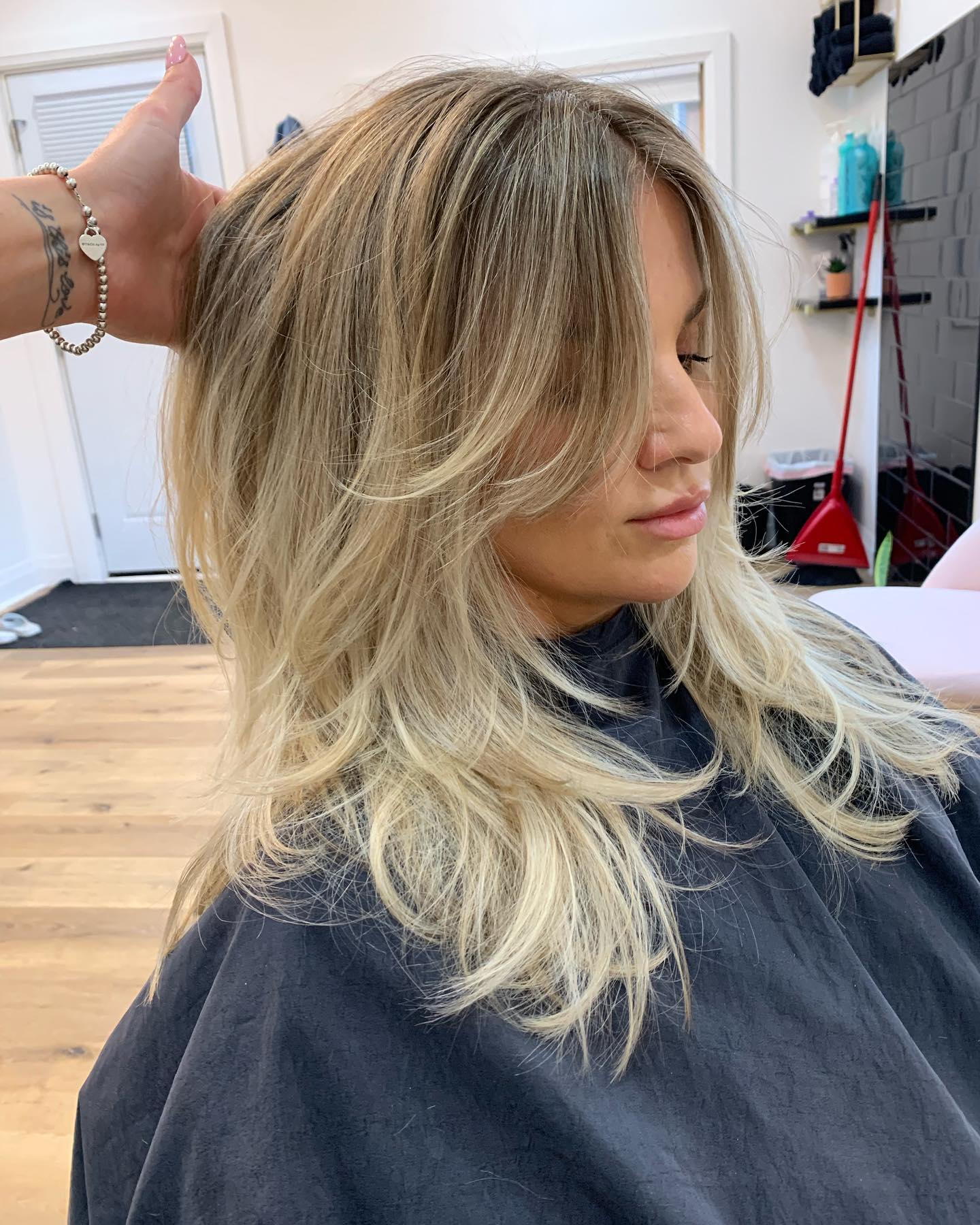 A soft blonde wispy hairstyle that has to be toned and maintained the right way to prolong its beauty.
13. Retro Messy Look Layered Idea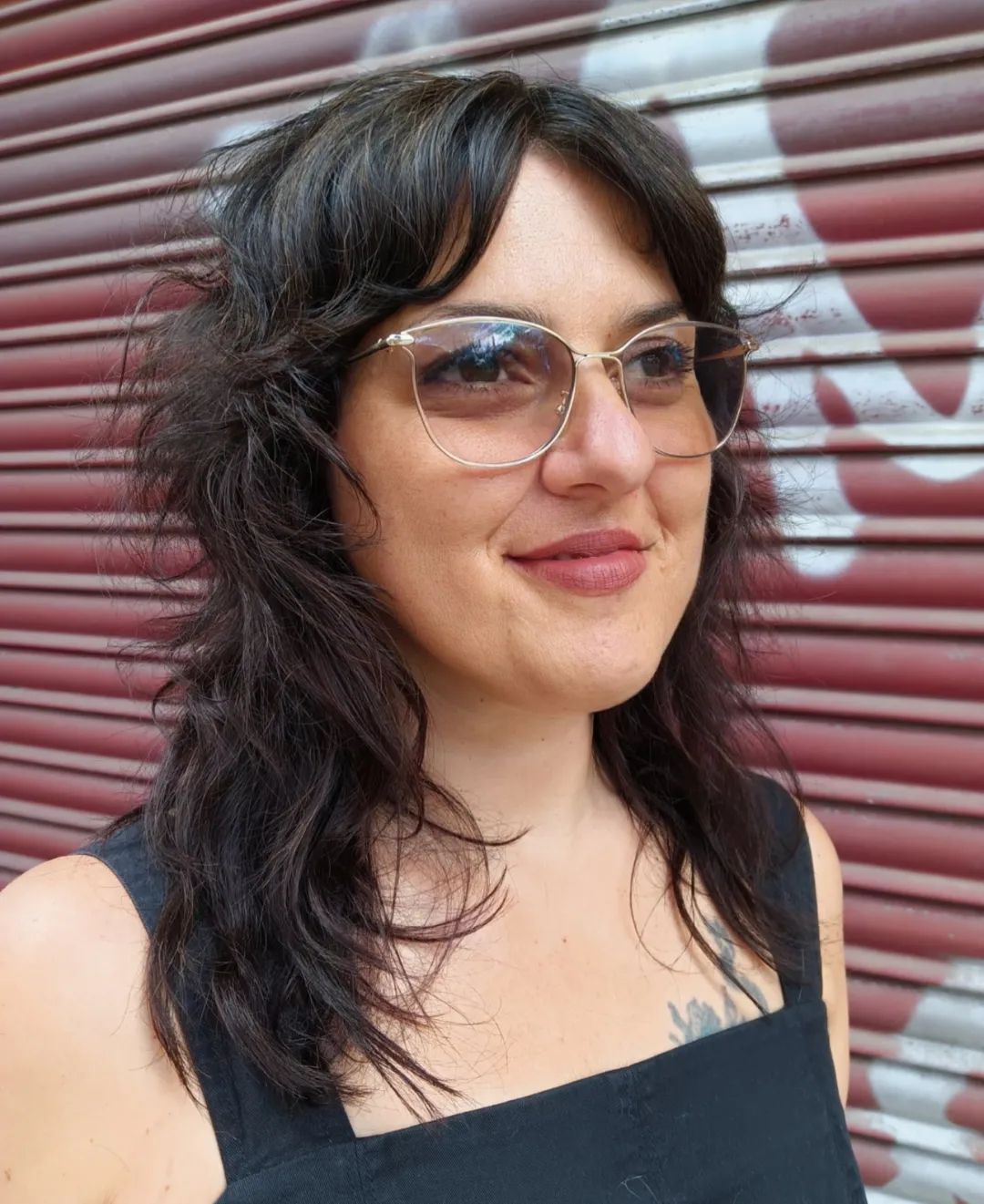 Messy and shaggy hairdos are super fun! Want to try it out?
14. Healthy Brown Layered Hair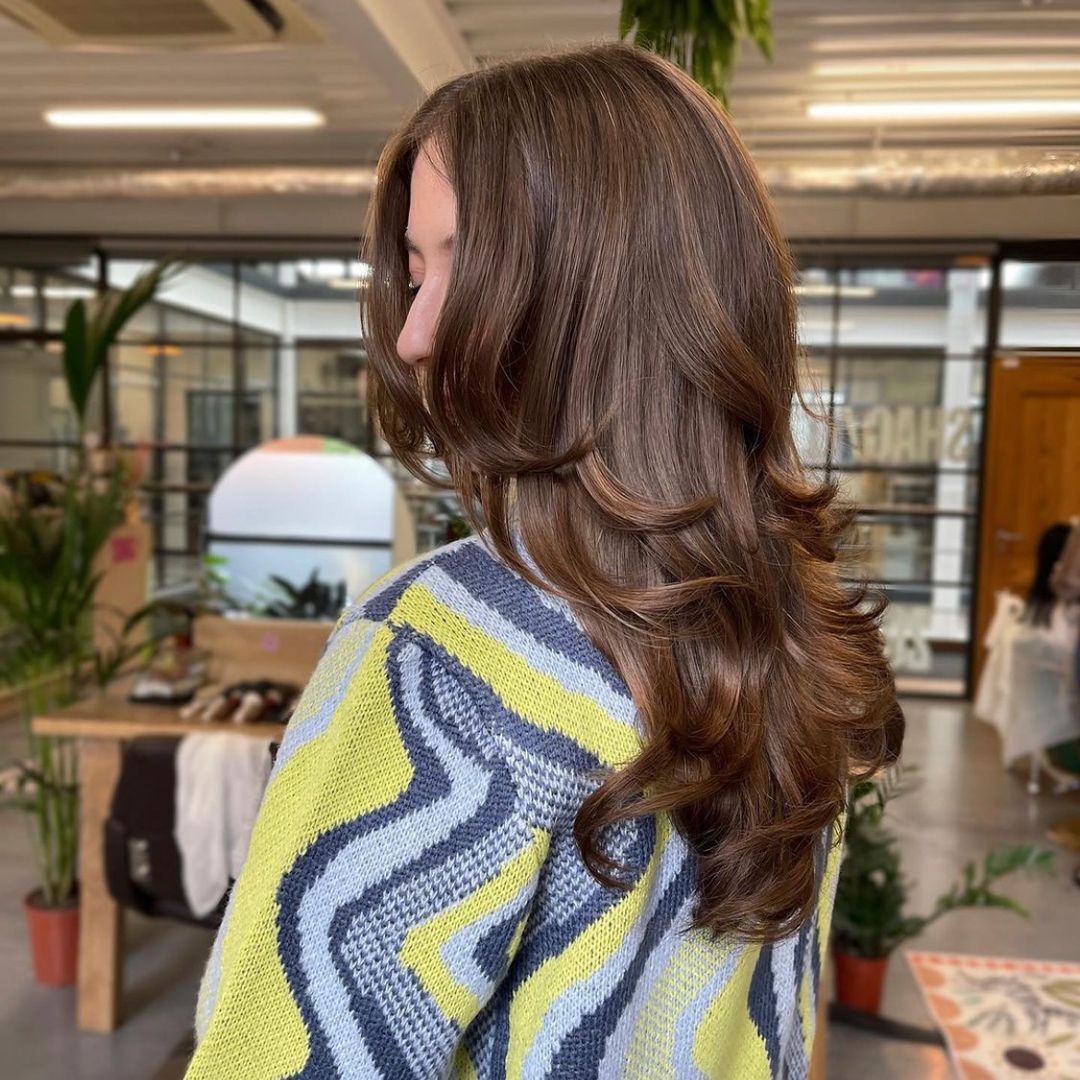 If your hair is this long, healthy, and shiny why not round up the look with these layers?
15. Black Shiny Hairstyle Layered Look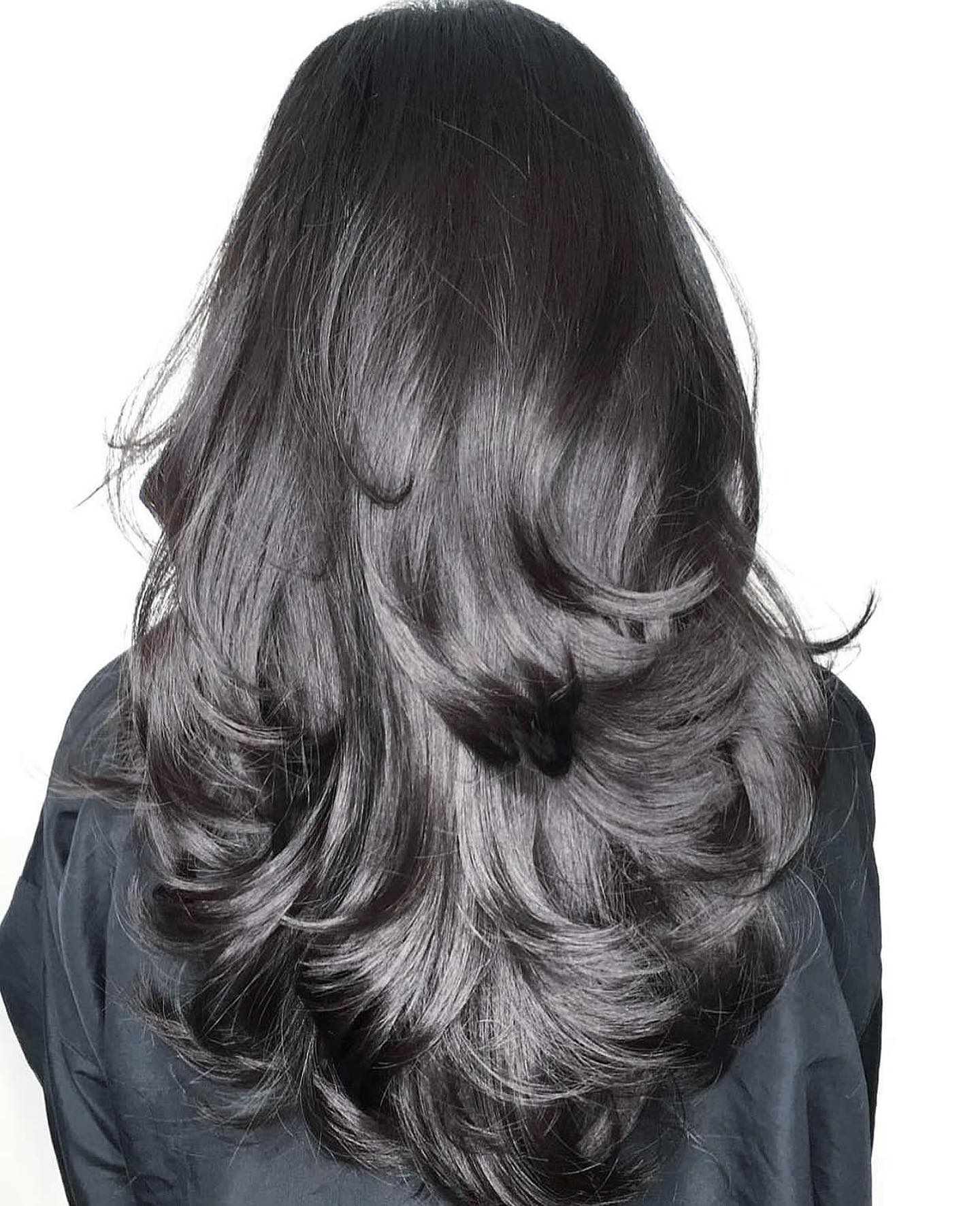 Ask for a full layered haircut and embrace the shine. It will look good when done to long hair.
16. Blonde Balayage Layered Look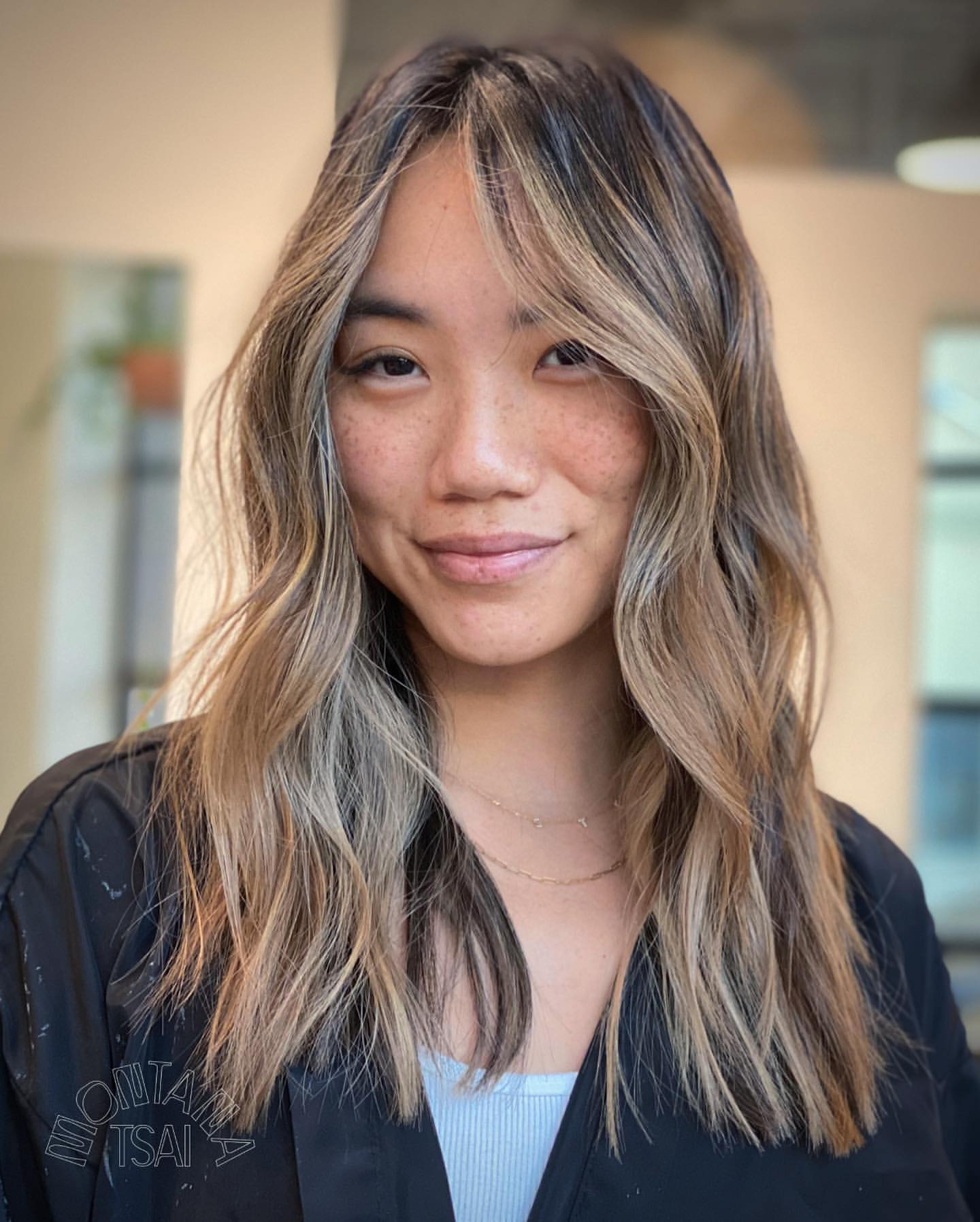 Blonde balayage is popular for the summer. Try this layered look for formal or everyday events.
17. Long Black Layered Cut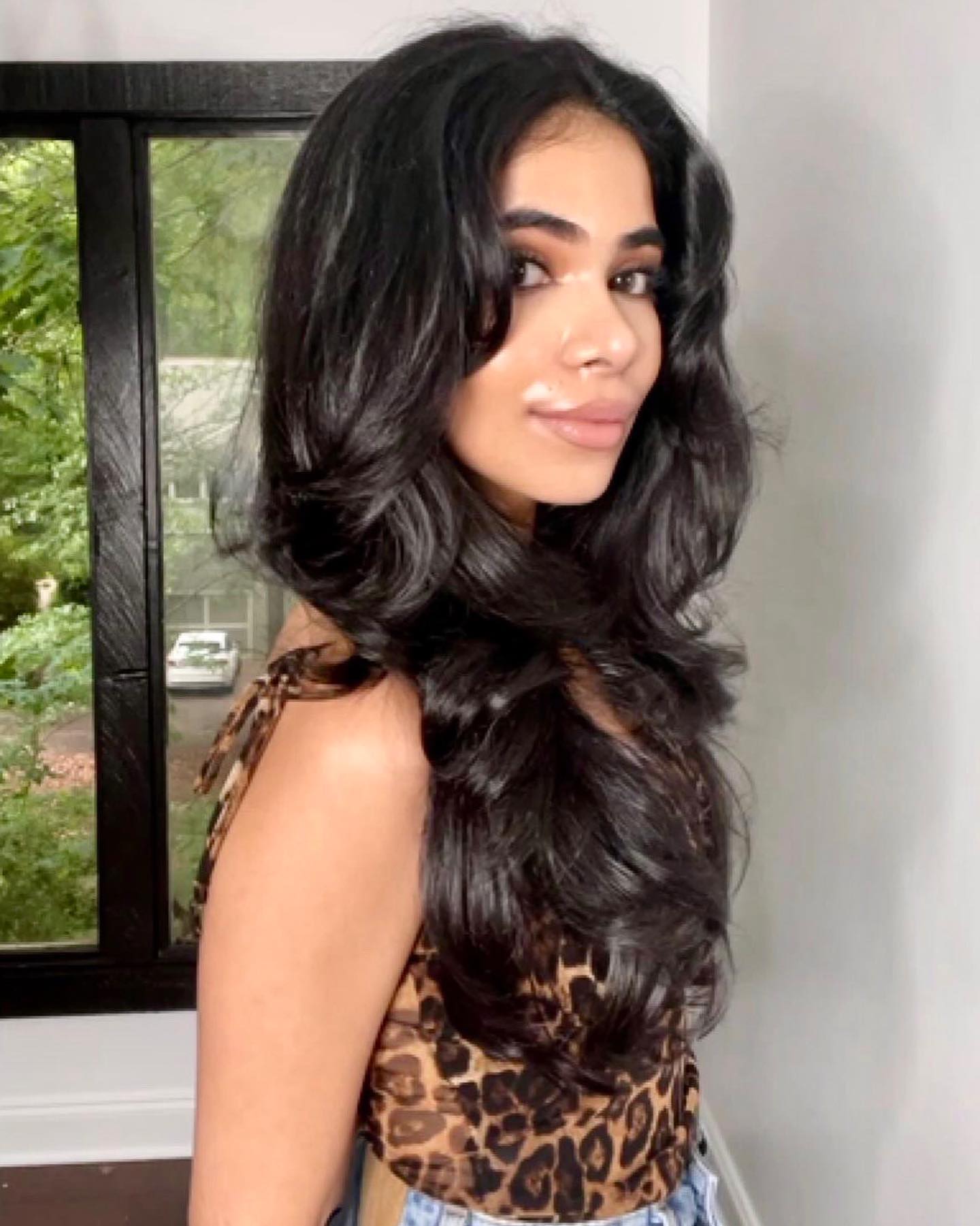 Don't forget to add a bit of hairspray to show off this layered wavy hairdo.
18. Silver Icy Tone Layered Look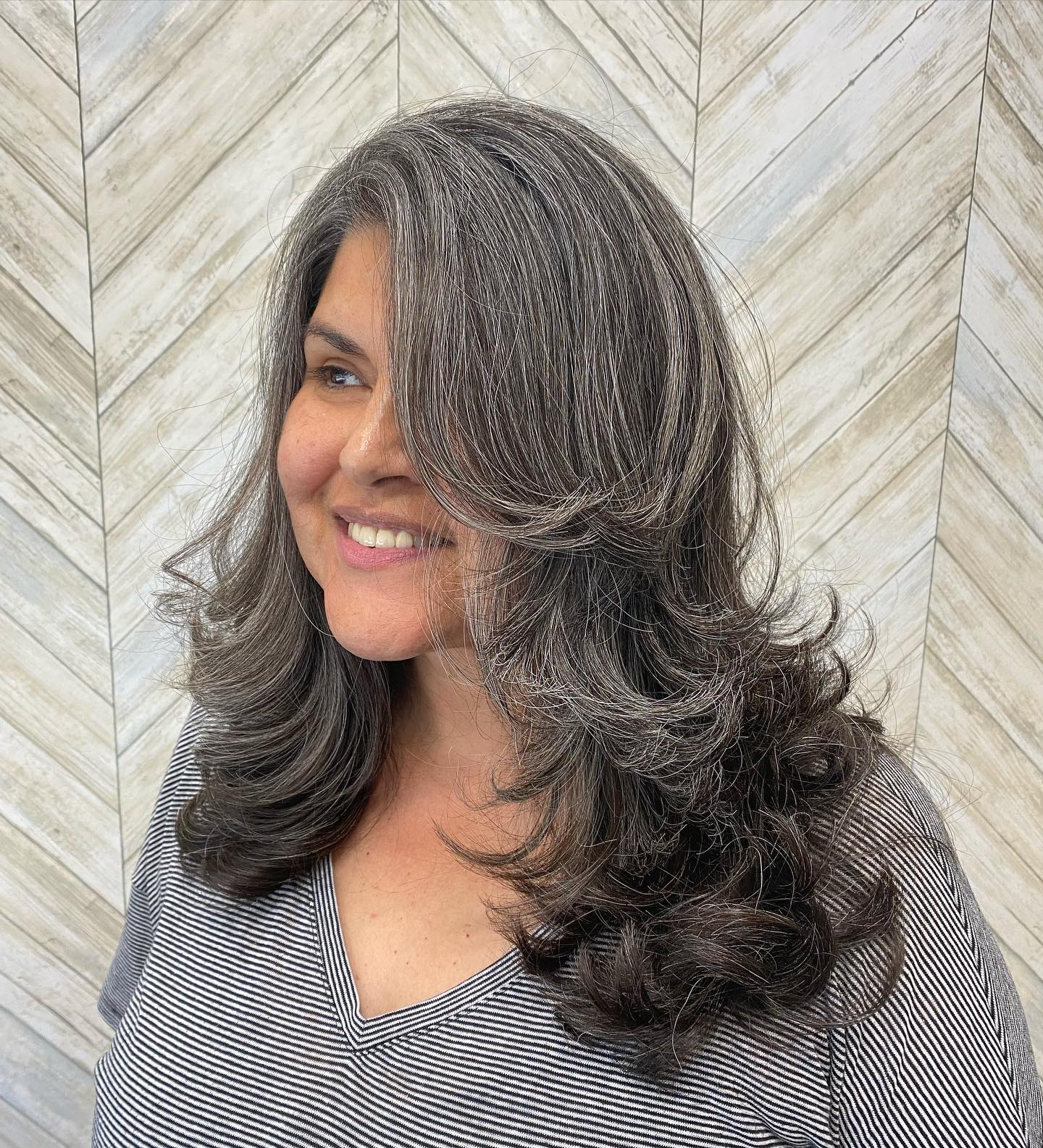 A silver-tone layered haircut such as this one just goes to show you those mature women can also rock this beauty.
19. Orange Hue Layered Hairstyle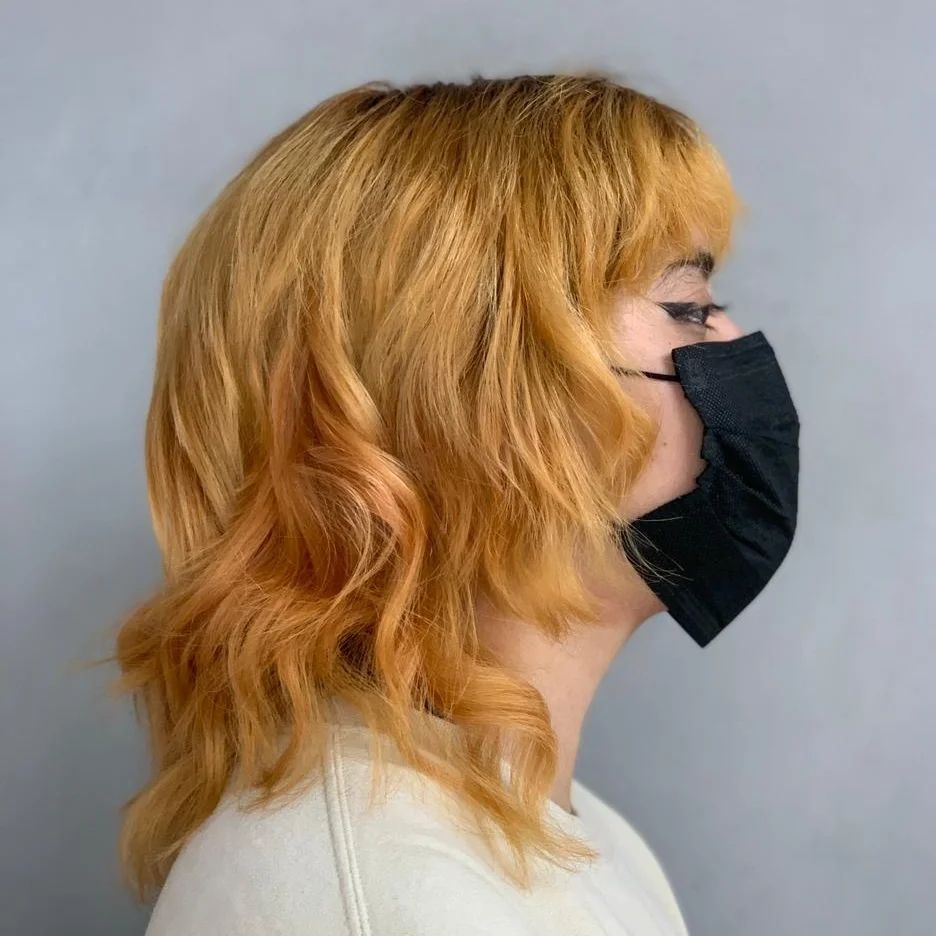 A quirky orange bob done in layers will look the best on teen girls.
20. Soft Brown Layered Cut

A soft brown look paired up with these highlights will suit younger women the best.
21. Shiny Brown Layered Hair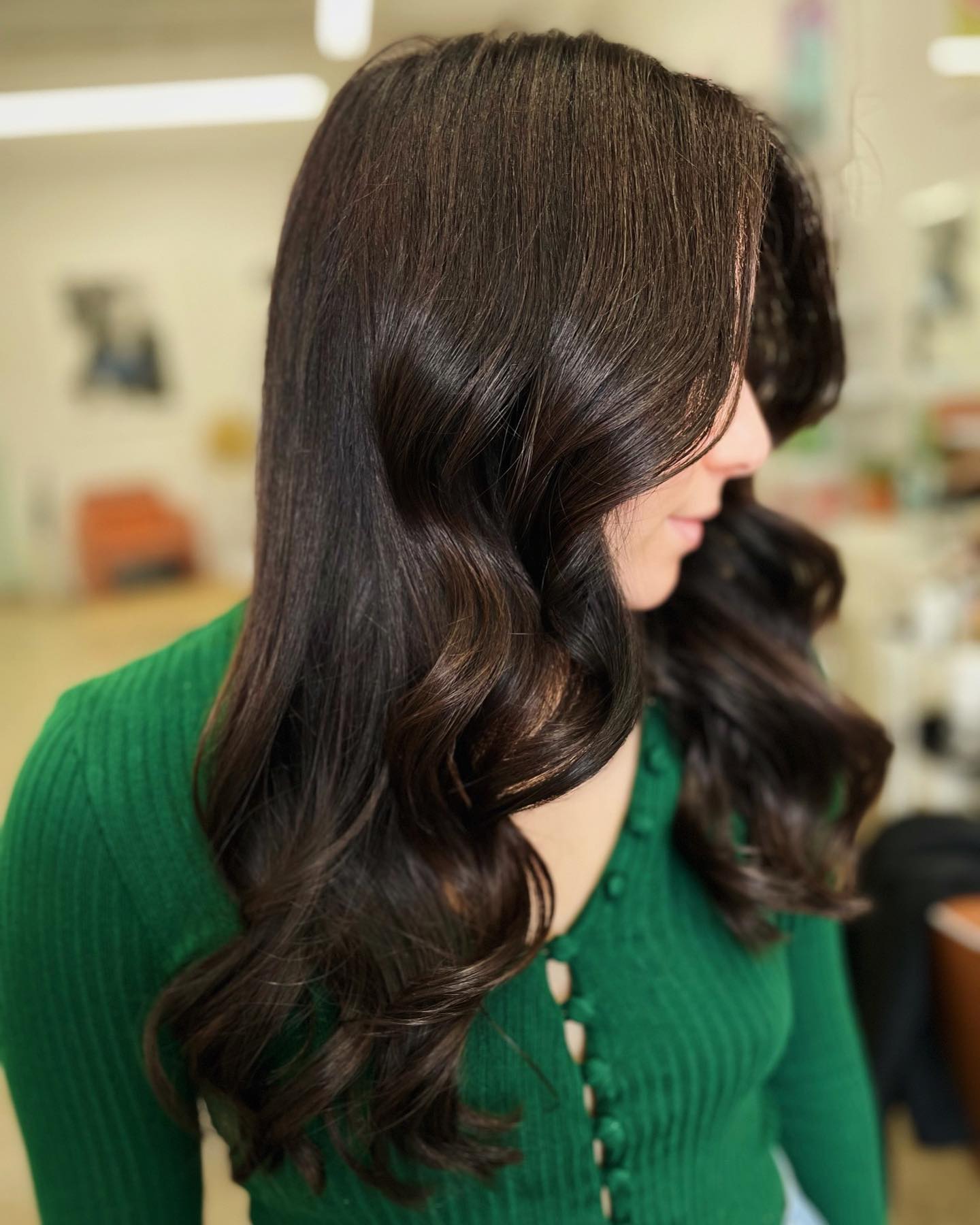 Ask for a stunning blowout while getting a layered haircut yourself, you deserve it!
22. Light Pink Layered Hairstyle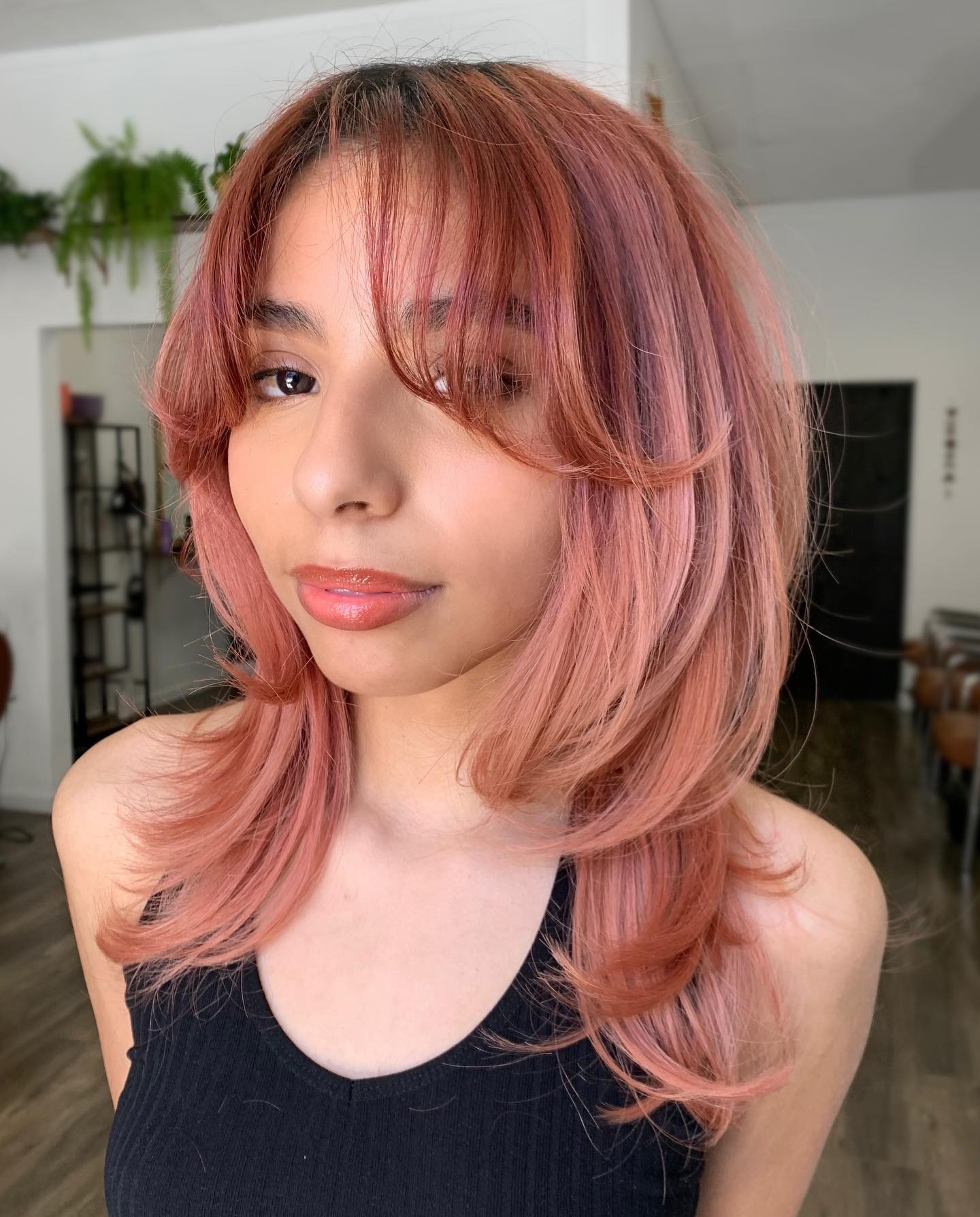 Not a lot of women dare to go for this color. Do you? Pink is a demanding color, but it will look mesmerizing on most teens. If you can handle its maintenance, give this a go.
23. Curly Bob Layered Blonde Look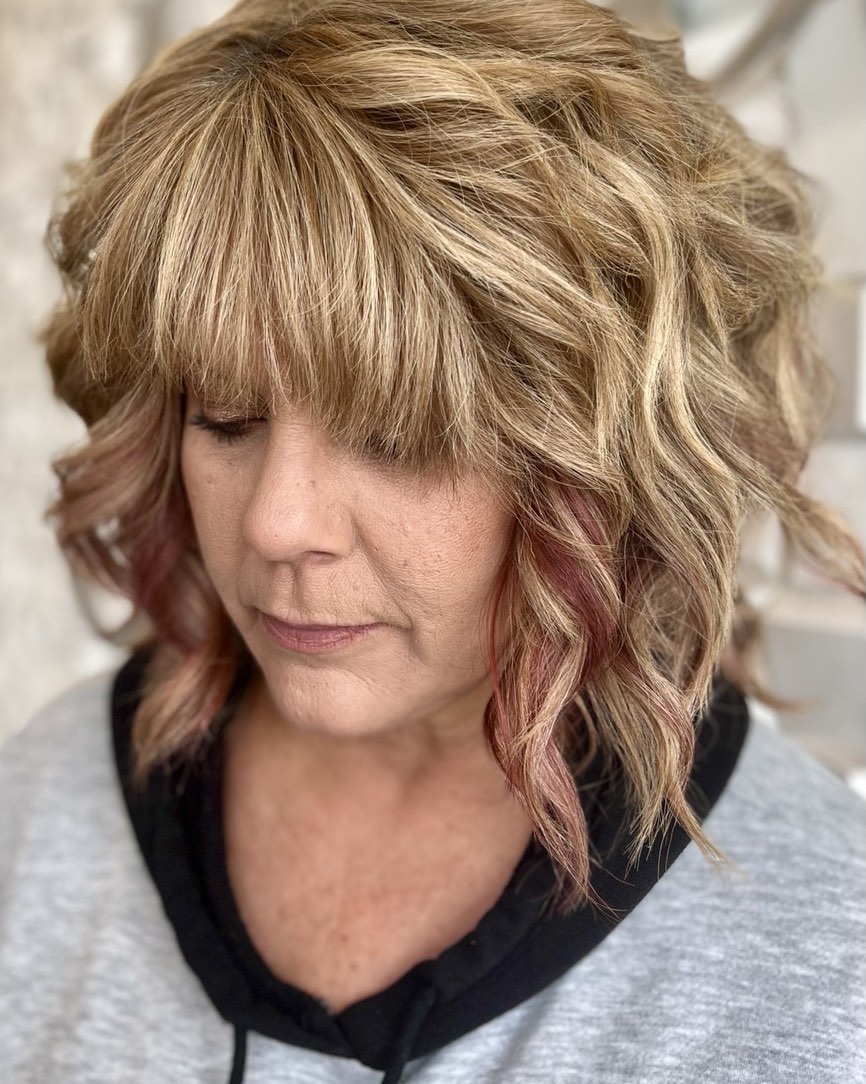 Curly bob and wispy locks will always look trendy. Show this beauty off if you're a fan of layered everyday looks yourself.
24. Yellow Tone Blonde Hair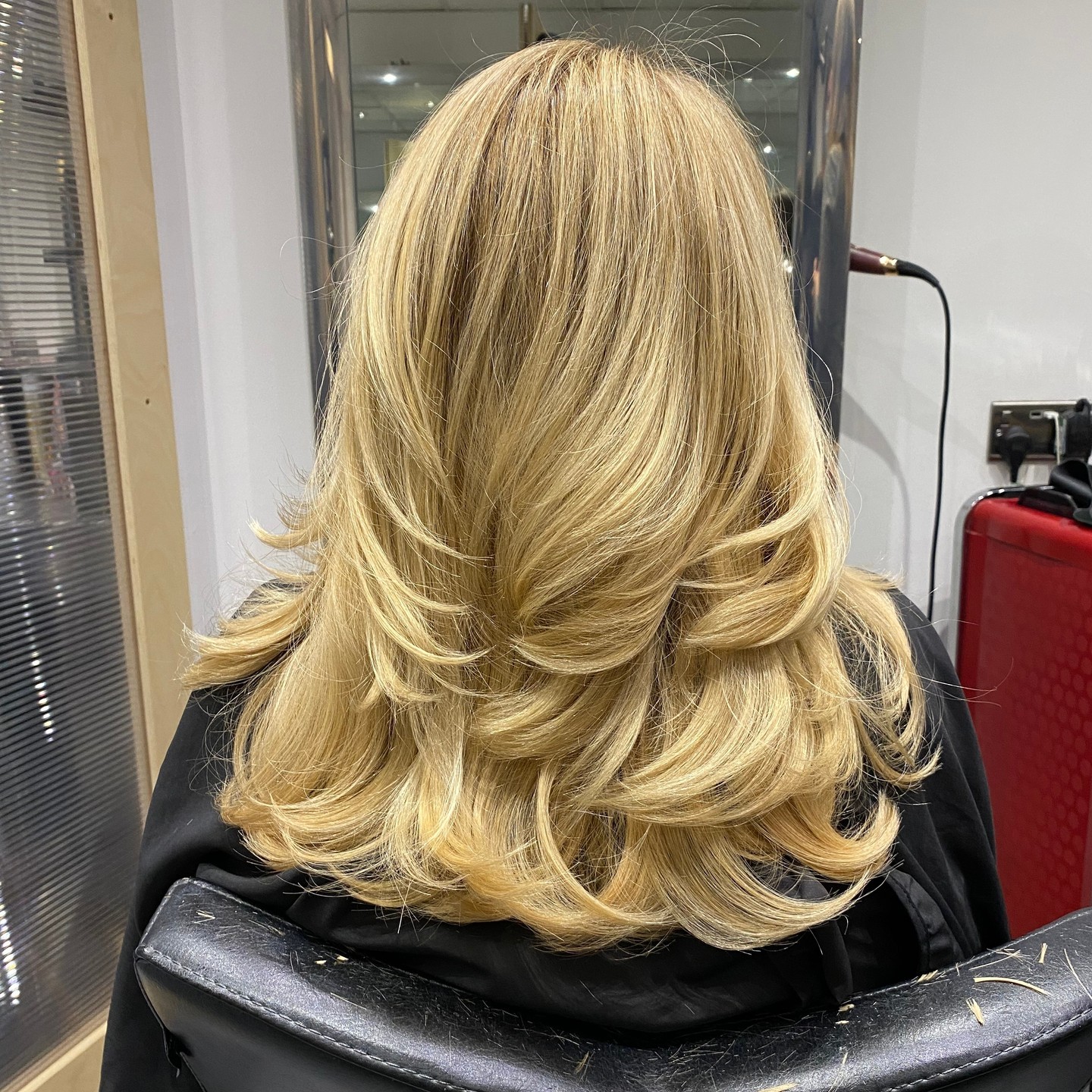 Blondes have more fun! If intrigued, book this blonde beauty and see how to style it in layers. Cool, chopped and voluminous, give it a go.
25. Wispy Layered Hair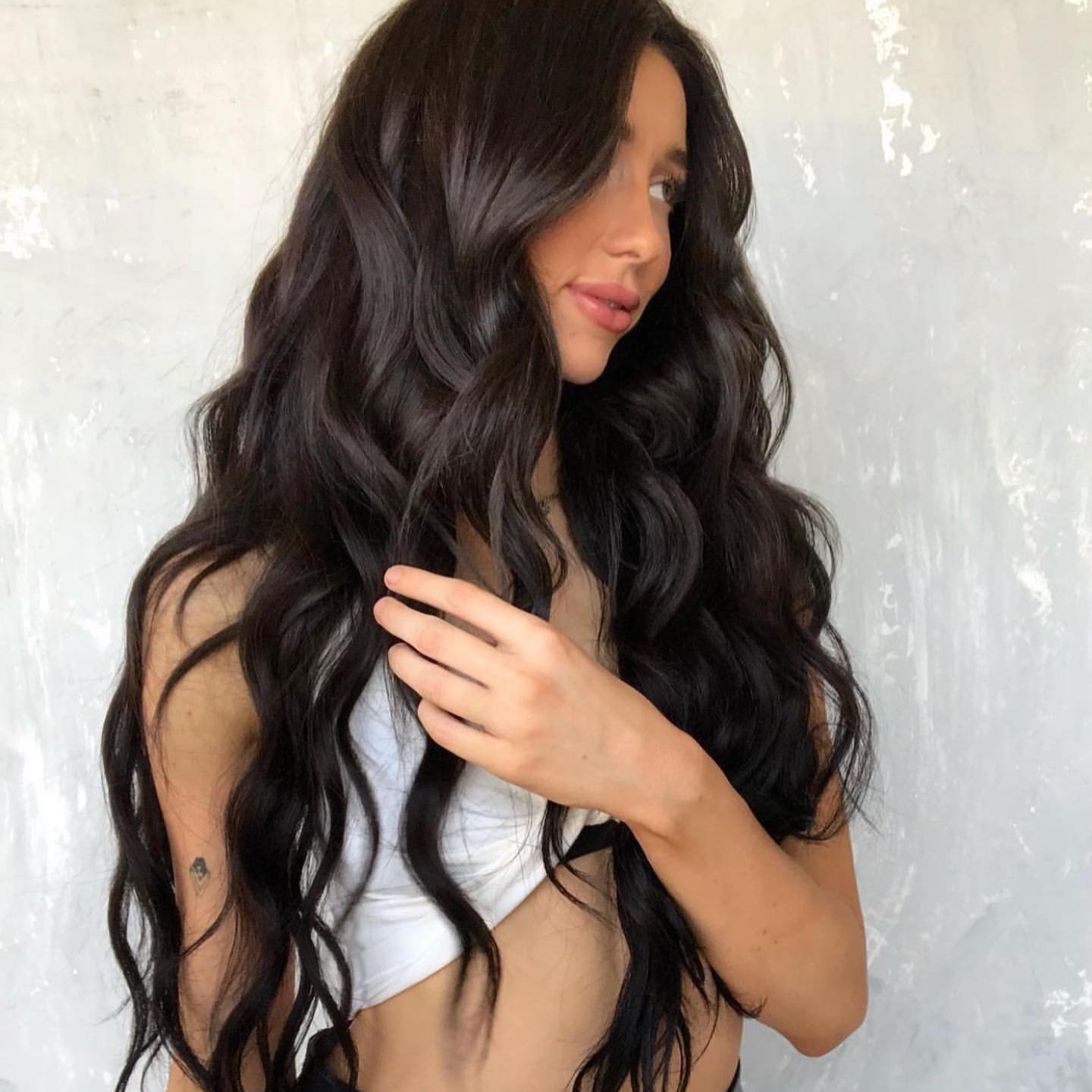 You can also try out a layered haircut on top of your extensions.
26. Blonde Wispy Layered Cut With Bangs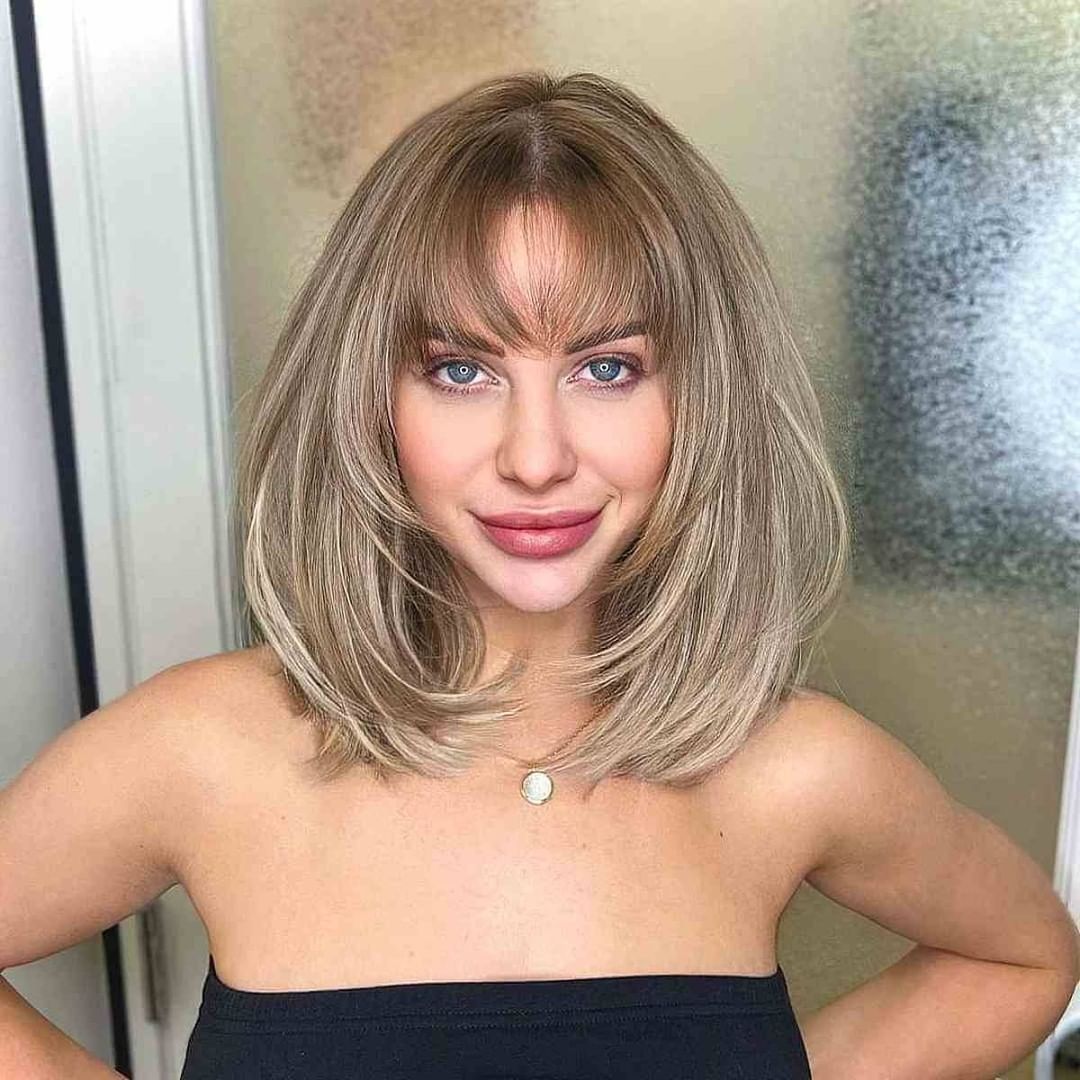 A chopped blonde bob such as this one is for women who like elegance and old-school retro looks.
27. Long Light Brown Haircut With Layers

Layers will compliment this auburn warm chocolate brown hairdo so well.
28. Platinum Blonde Cut Layers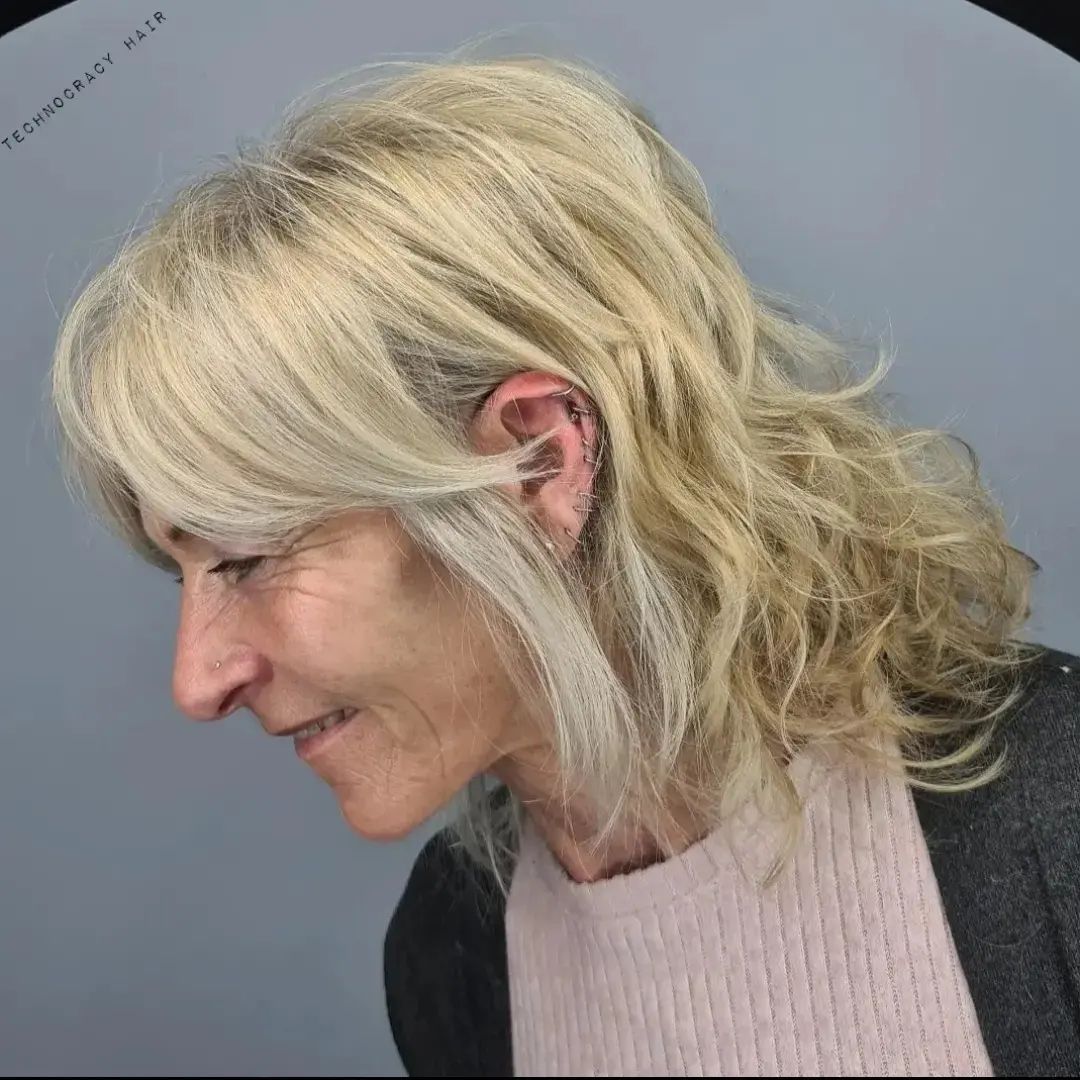 Style half of your hair in layers and leave the other half simple and straight.
29. Orange Haircut Layered Look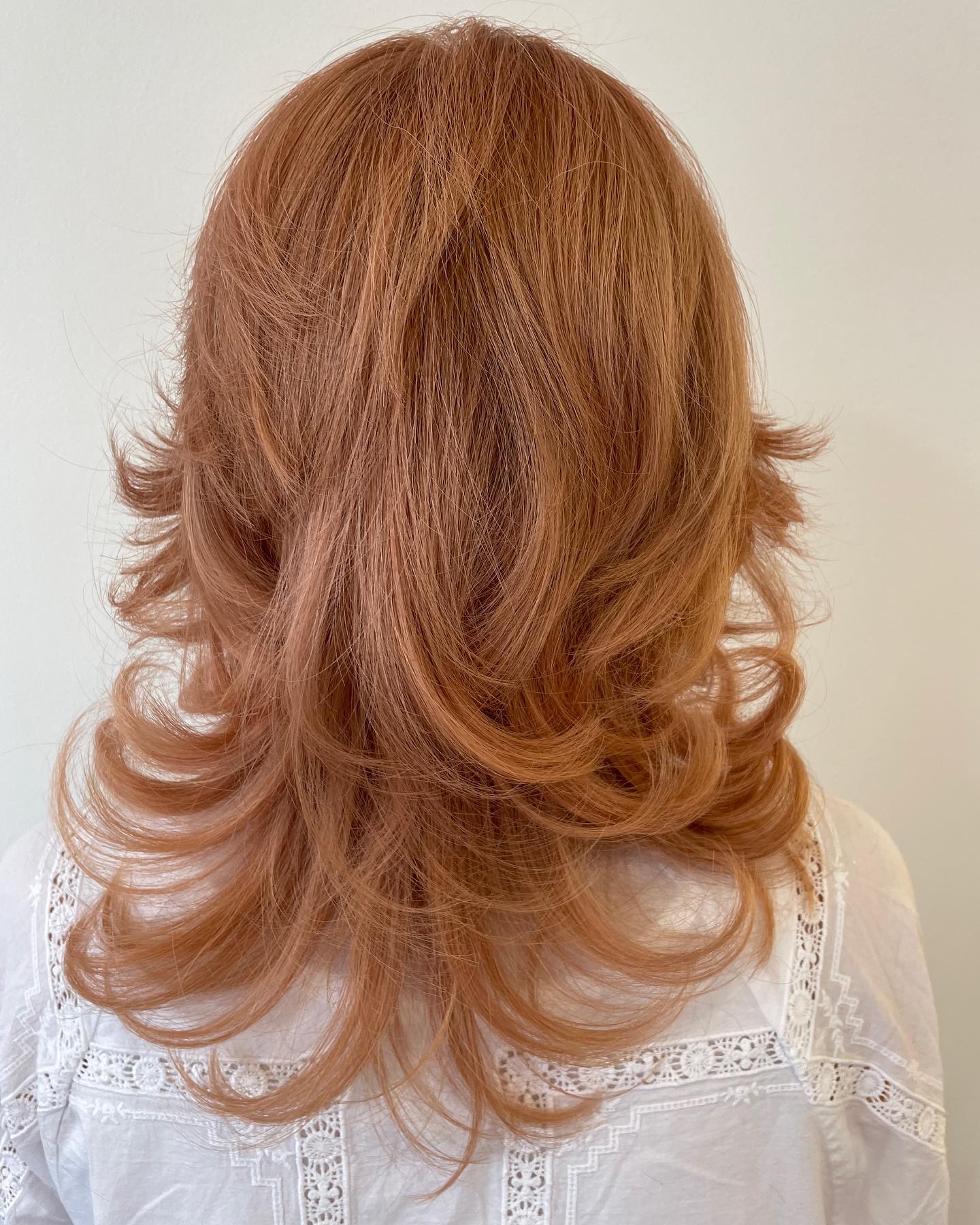 Cool orange layered hairstyle that you'll like for everyday wear, but the color itself will be a full hit for the fall season.
30. Ombre Layered Hairstyle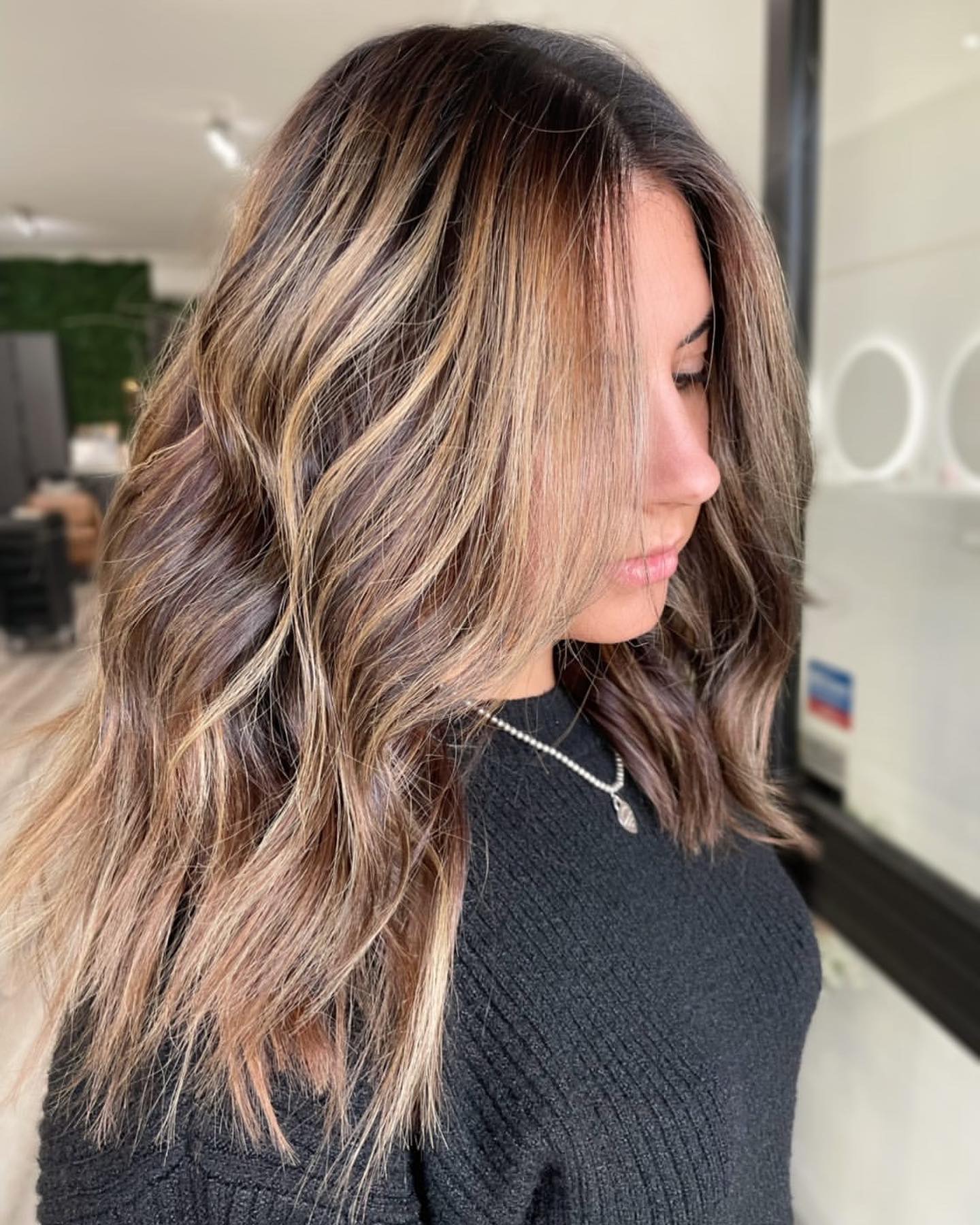 Lastly, add depth and volume by booking ombré highlights and this layered cut to round up the look!
Conclusion
Layered looks and defined hairdos will attract a ton of attention. Do you like all of these ideas? Which hairdo do you fancy the most? You can always go for a trendy layered haircut and show it off for daily or formal events. Let us know which one is your favorite, and always book a trustworthy hairstylist to enjoy ideal results.