We are in full swing of wedding season, which means focusing on what your hair is going to look like for the big day. Some may worry that their short hair won't look stunning on their wedding day, but it's actually the reverse. Just because your hair is on the shorter side doesn't mean you can't have a gorgeous updo or beautiful waves throughout it.
Here are 30 of our favorite short wedding hairstyles that are perfect for your wedding.
1. Simple Updo
A simple updo is perfect if you have short hair. Add a lot of volume on top and do a simple but beautiful bun at the nape of your neck.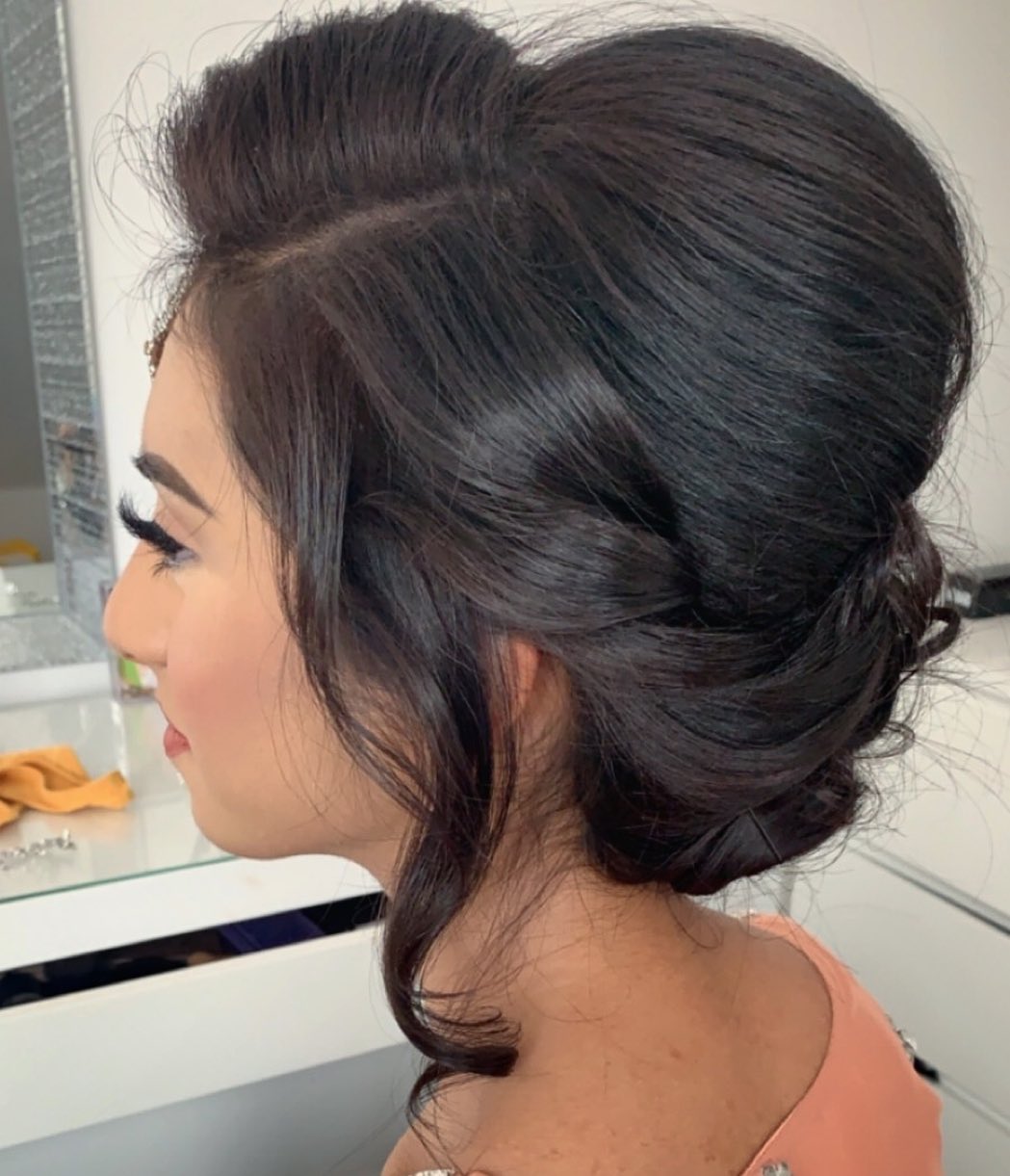 2. Texture Chiffon
Adding texture to your hair gives it a new style and look stunning during your wedding day. Add the classic chiffon and you are ready to go.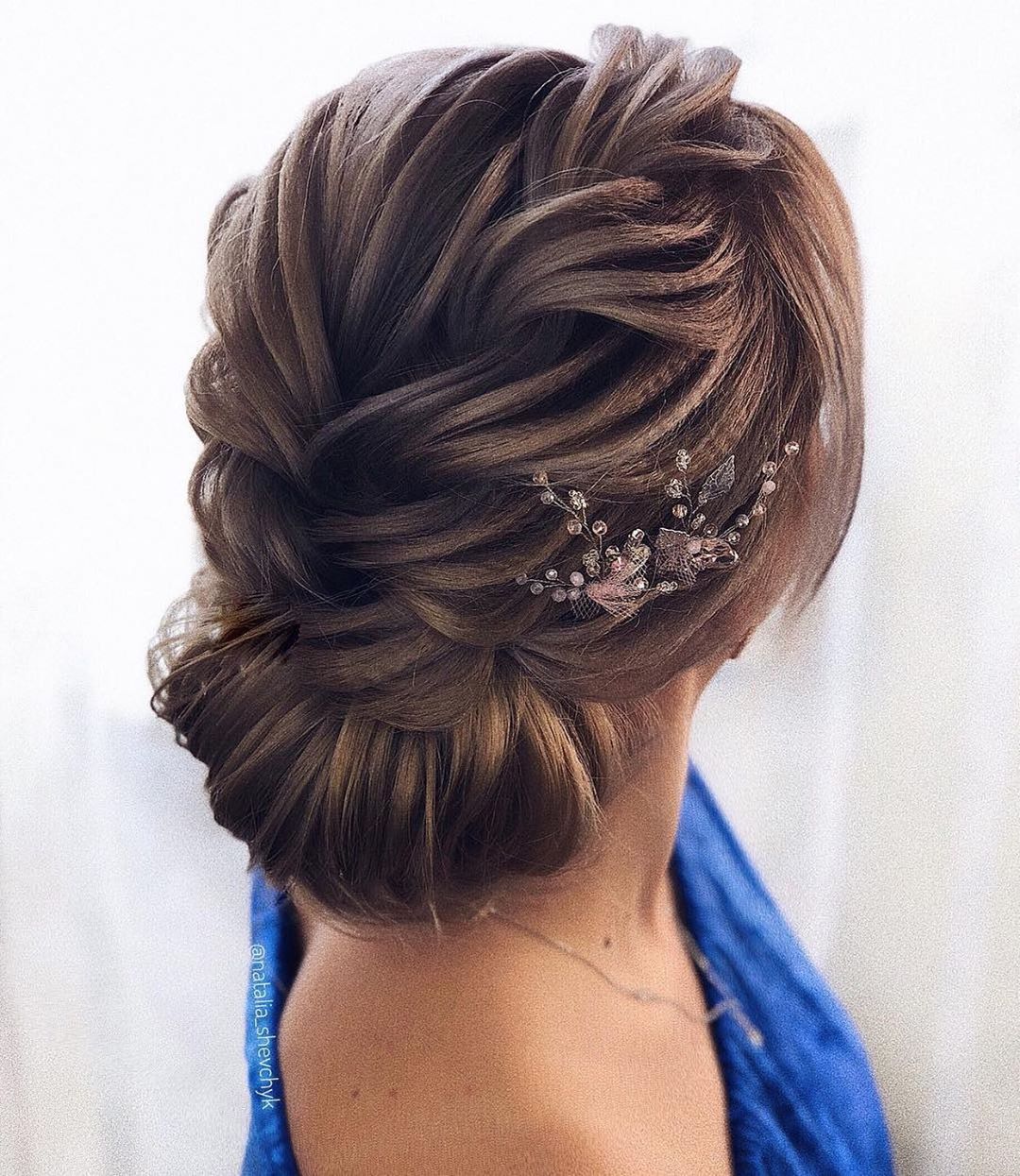 3. Twist and Classic Waves
If you want to leave your hair down, add gorgeous waves throughout your hair and include a simple twist to keep your hair out of your face. To spice it up add a little baby's breath.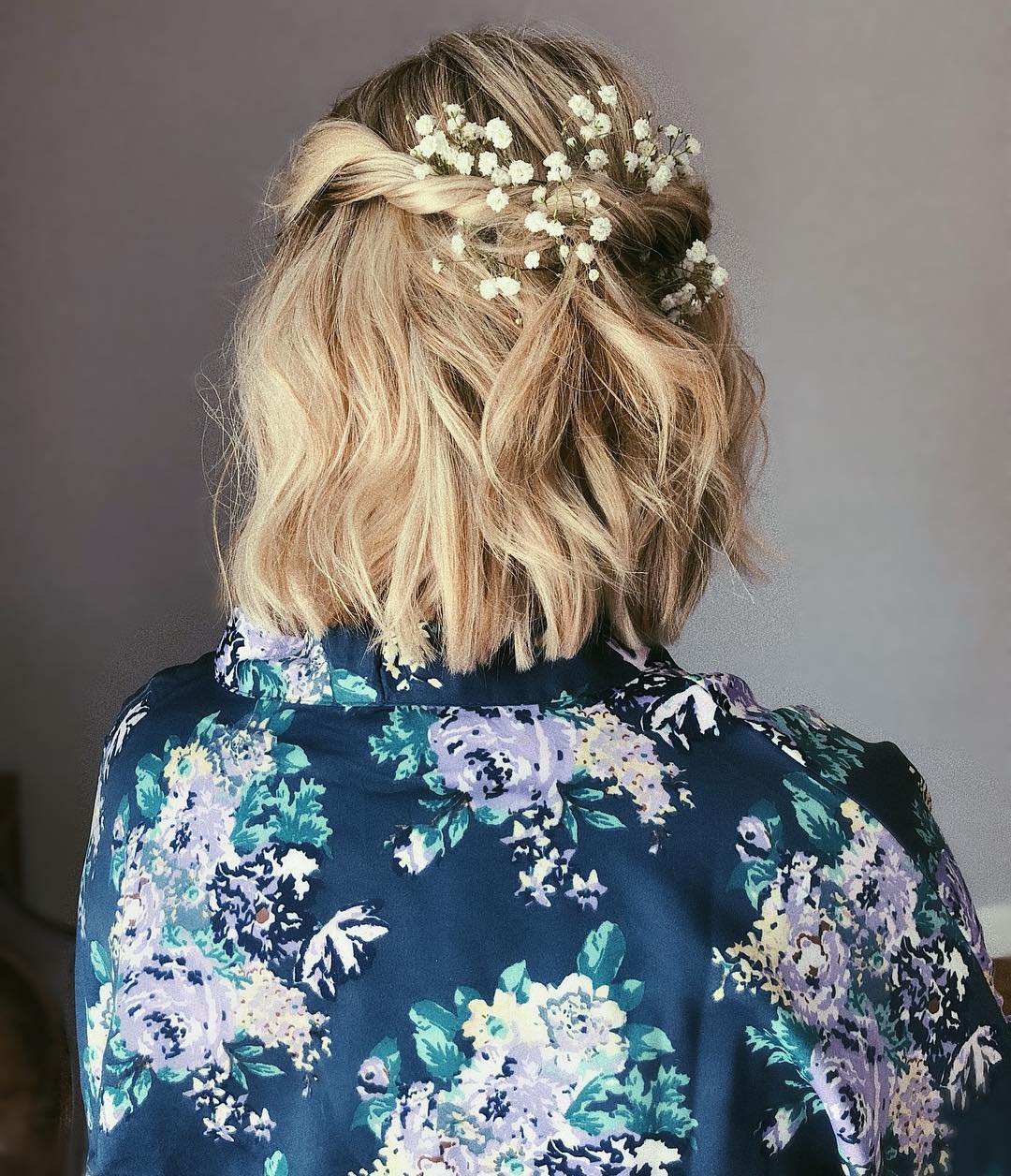 4. Curl and Tuck
By curling your hair you are adding a lot of volume and dimension to your hair. After curling use an accessory to tuck some curls away and create a beautiful style.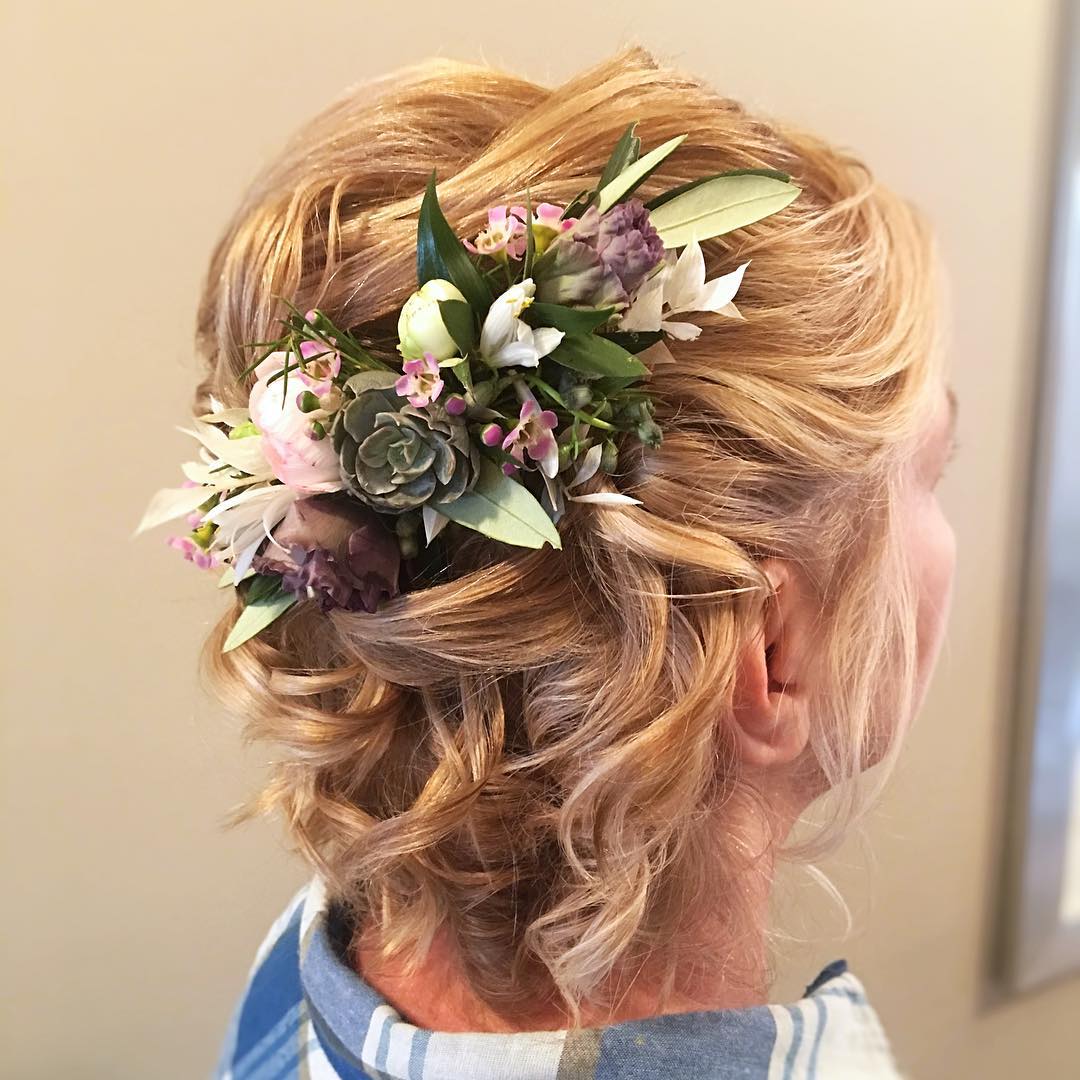 5. Half Up
The half-up style is so popular right now, which means it's perfect for your wedding day. Add tons of curls and volume for a more formal style.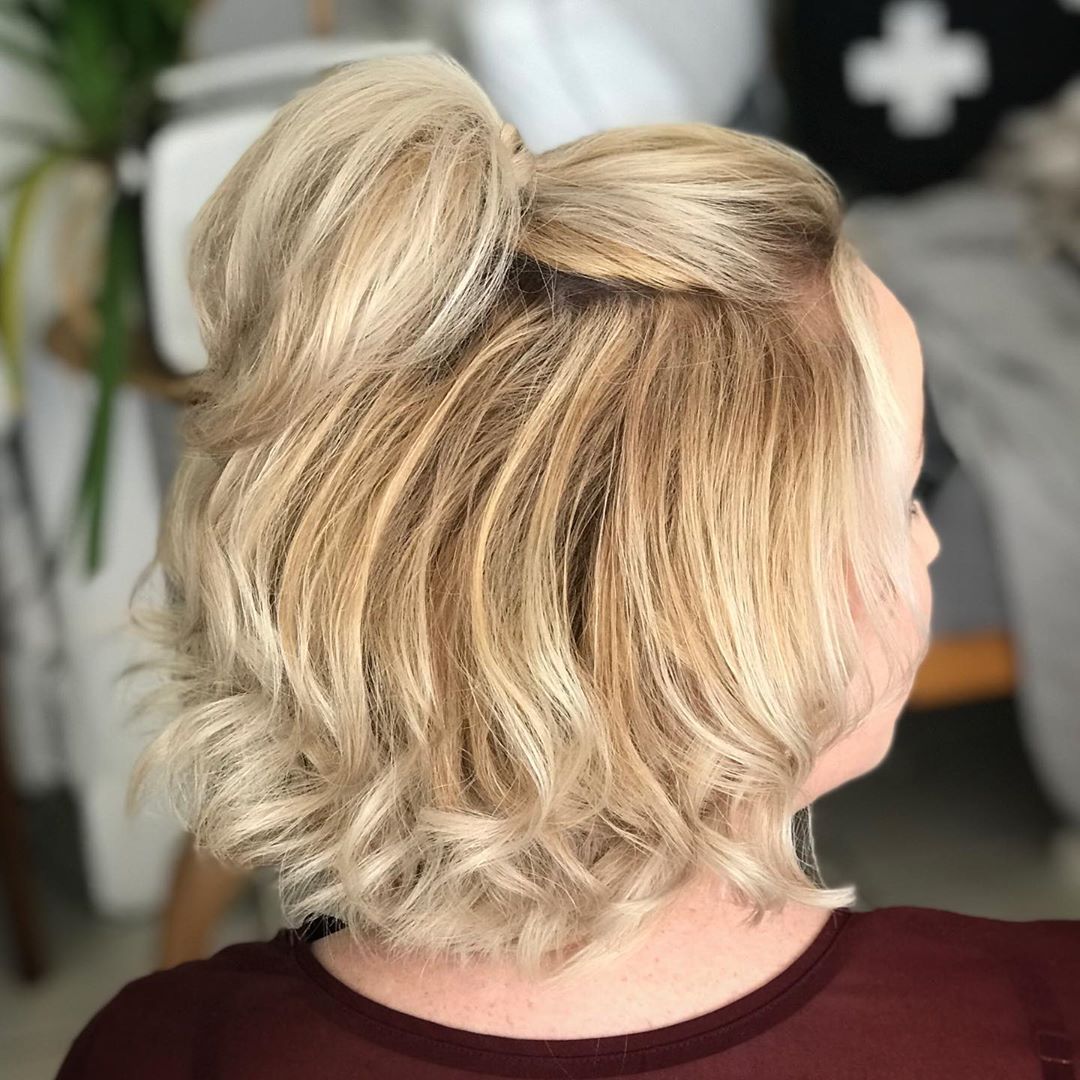 6. Classic Curl
If you don't want to do anything major with your hair, add a simple curl and an accessory to complete the look.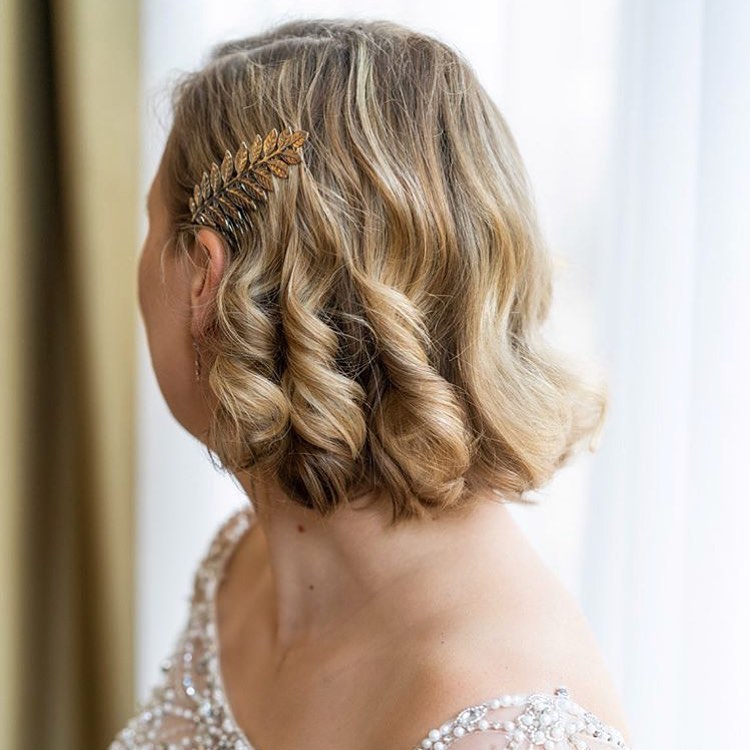 7. Back Knot
With a bob style, you can easily curl your hair and have a few pieces knot in the back for a gorgeous look.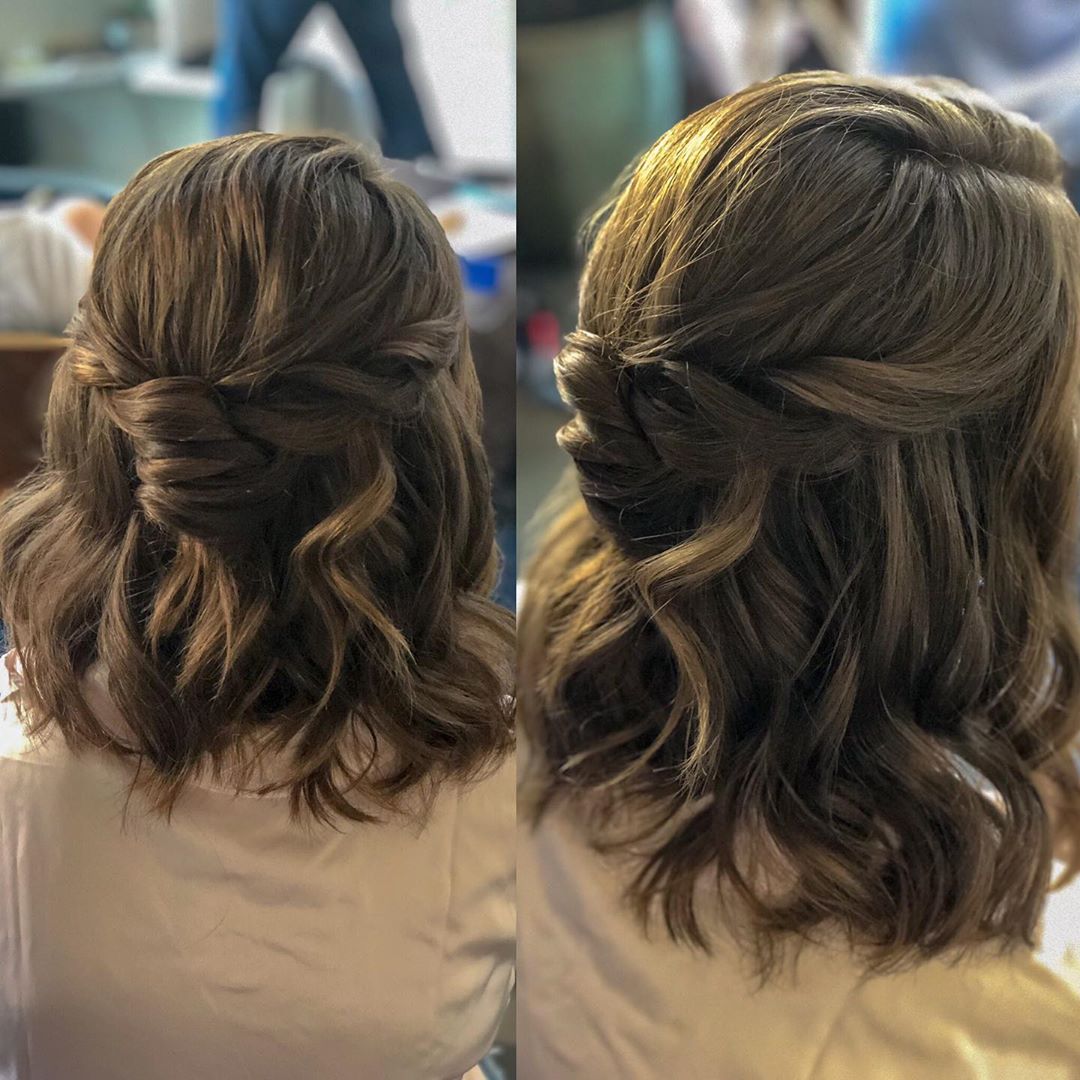 8. Headband
With pixie styles, you can easily add a headband to spice up your look without having to do a lot to your hair.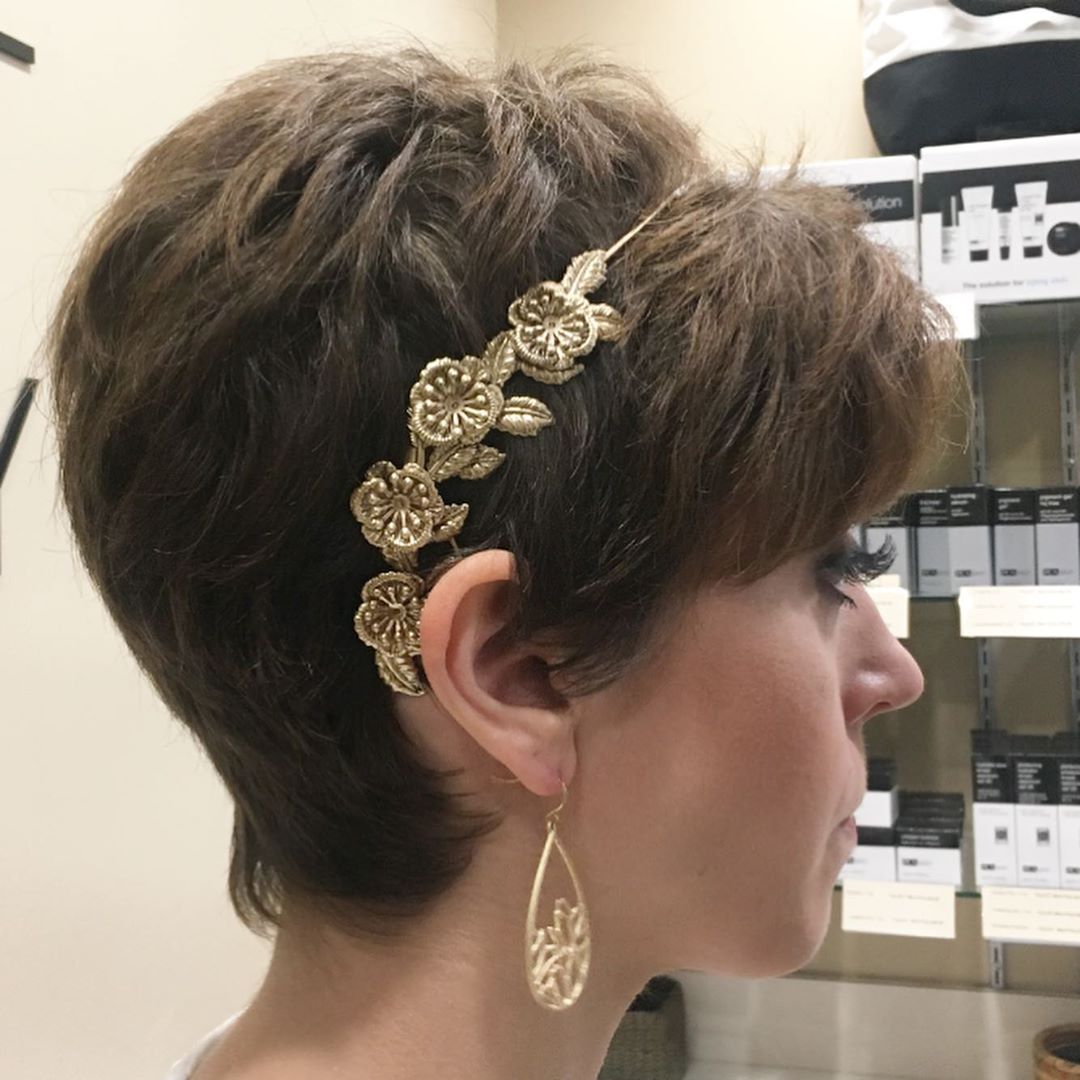 9. Pinned Down
If you want your hair to stay on place do a style where you curl your hair and pin it in place. Add a few flowers for the finishing design and you're set.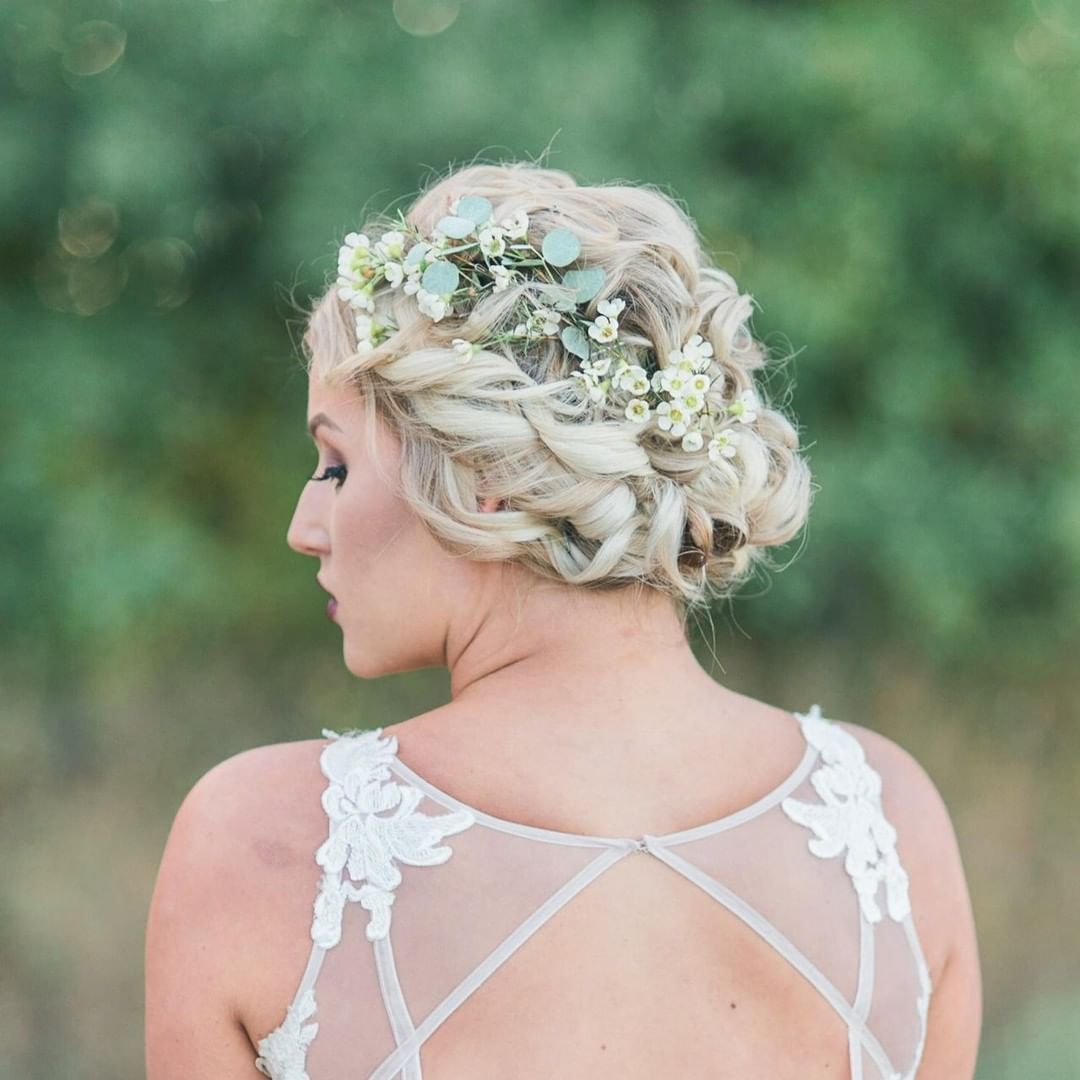 10. Volume in the Back
Leave your hair down and wavy but add a little volume at the crown of your head. This gives your hair an instant style with minimal work, plus it's perfect for a veil.


11. Braid
A fishtail halo braid is perfect for a wedding because not only does it look amazing, it also keeps your hair out of the way and style.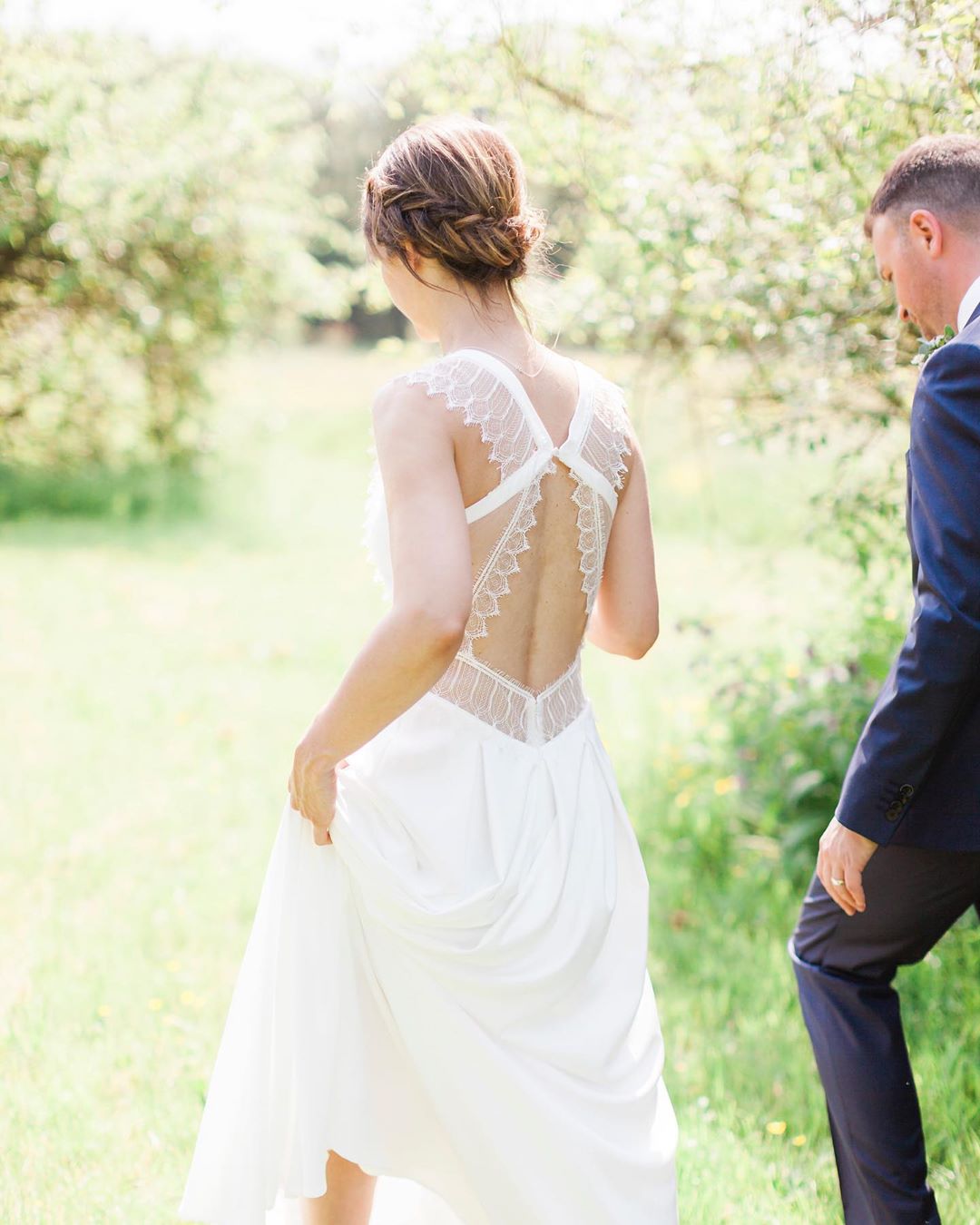 12. Easy Updo
Even with short hair, you can easily obtain an updo that looks gorgeous for your wedding.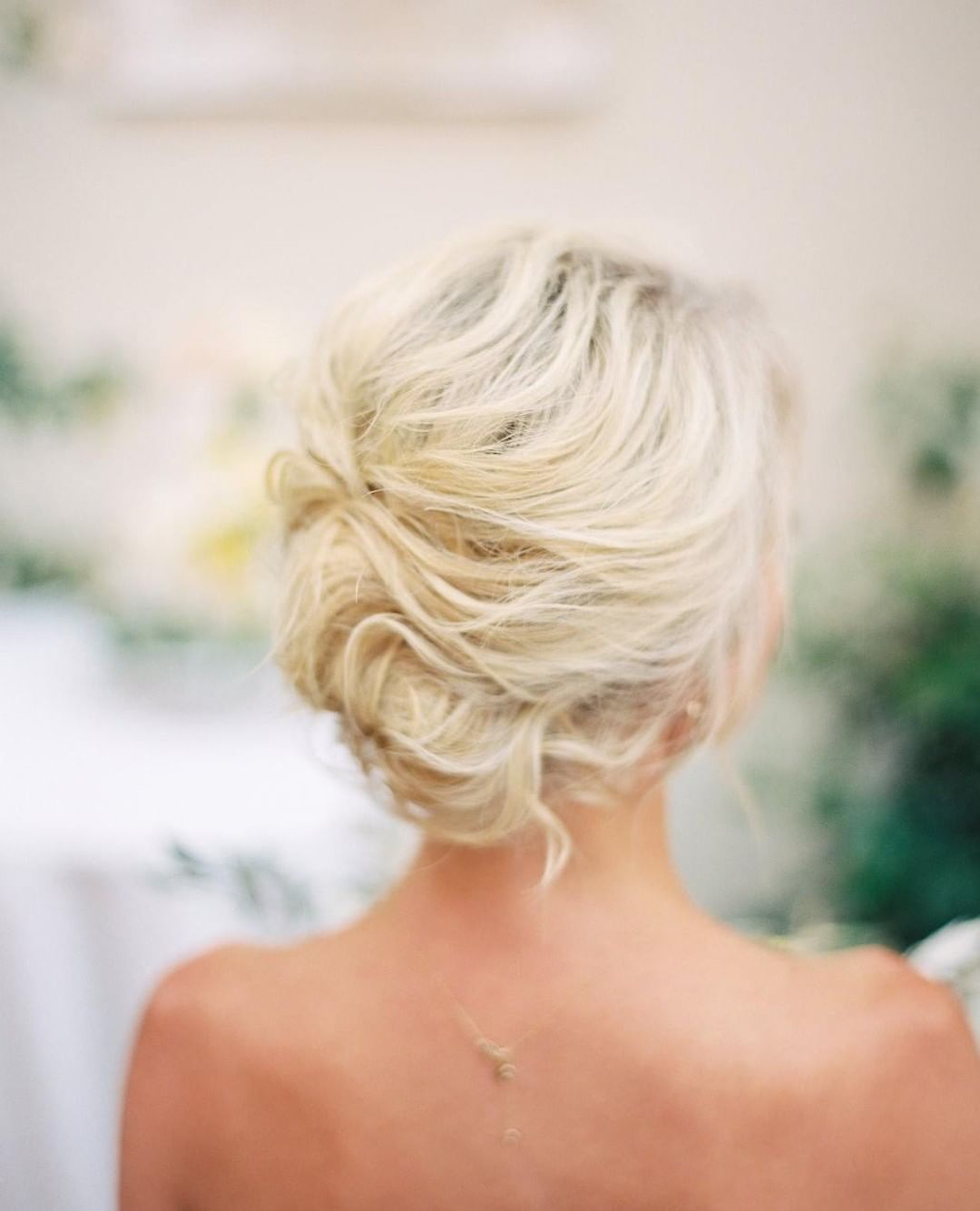 13. Volume and Waves
Adding waves to your hair is perfect for your wedding but make sure to get a lot of volume in there so your waves stay perky and alive. For the finishing touch, add a headband.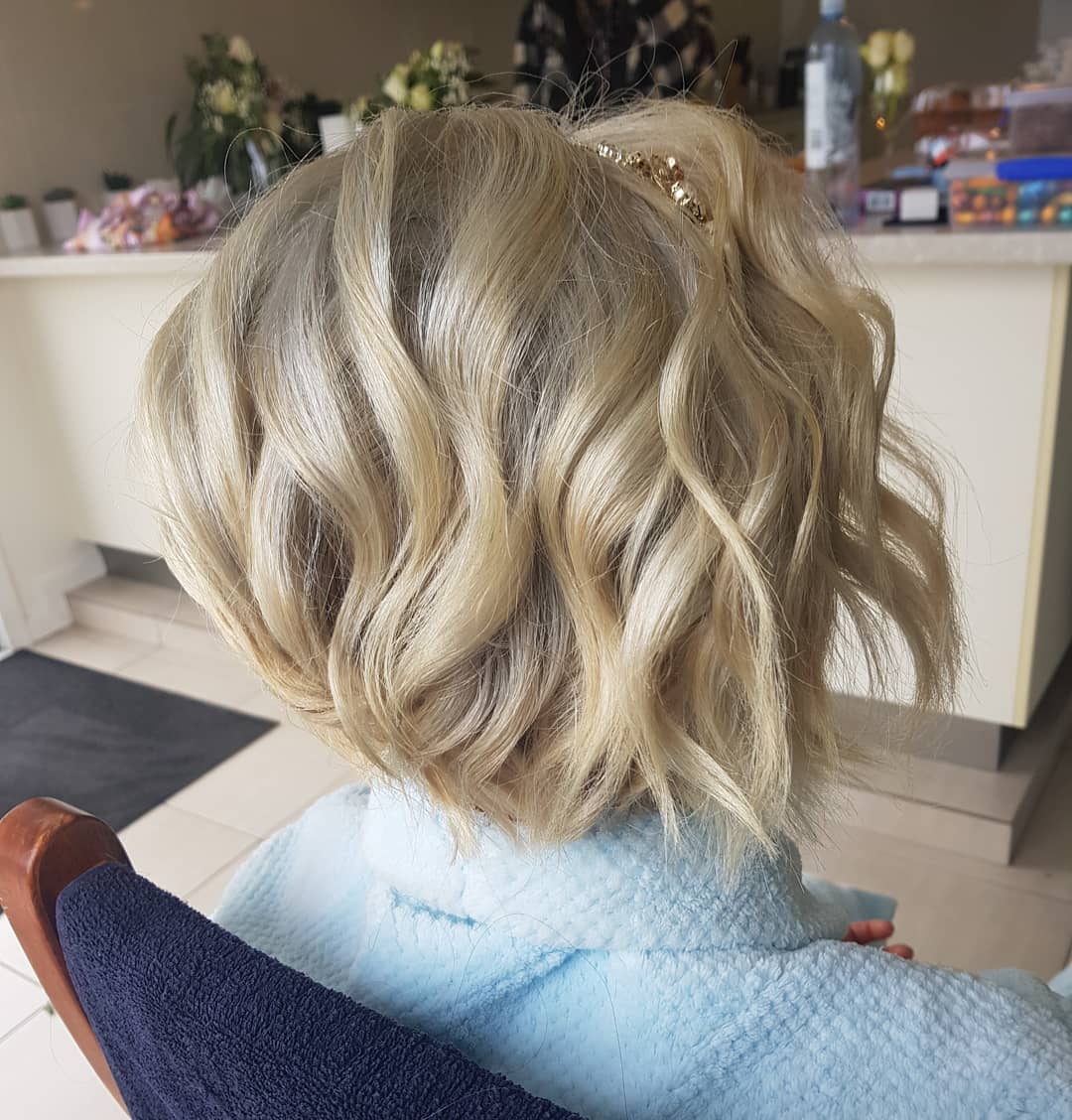 14. Crown Braid
A crown braid pairs perfectly with short hair and waves.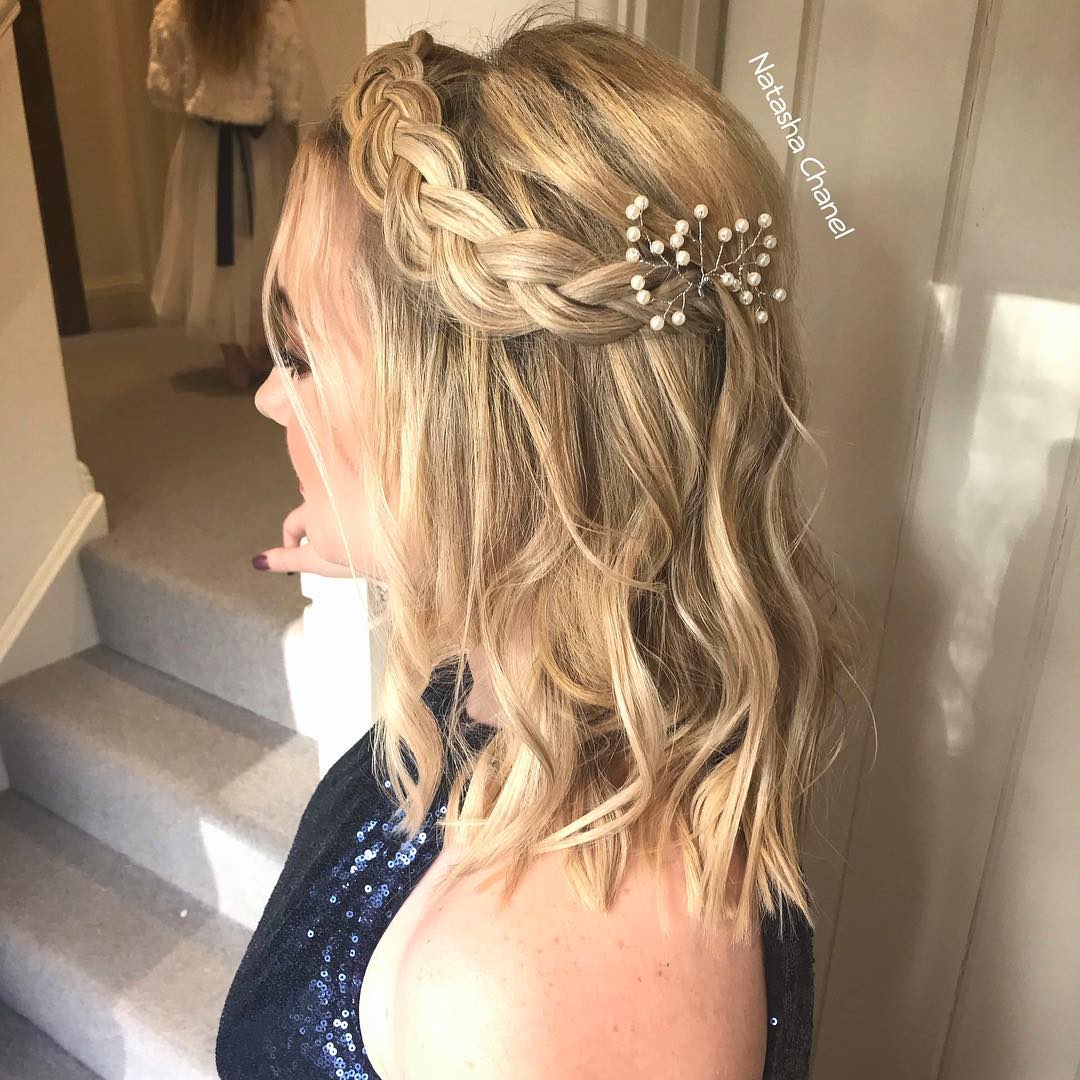 15. Pulled Back
A simple and stunning style if pulling your hair back, away from your face, and pinning it with a beautiful accessory.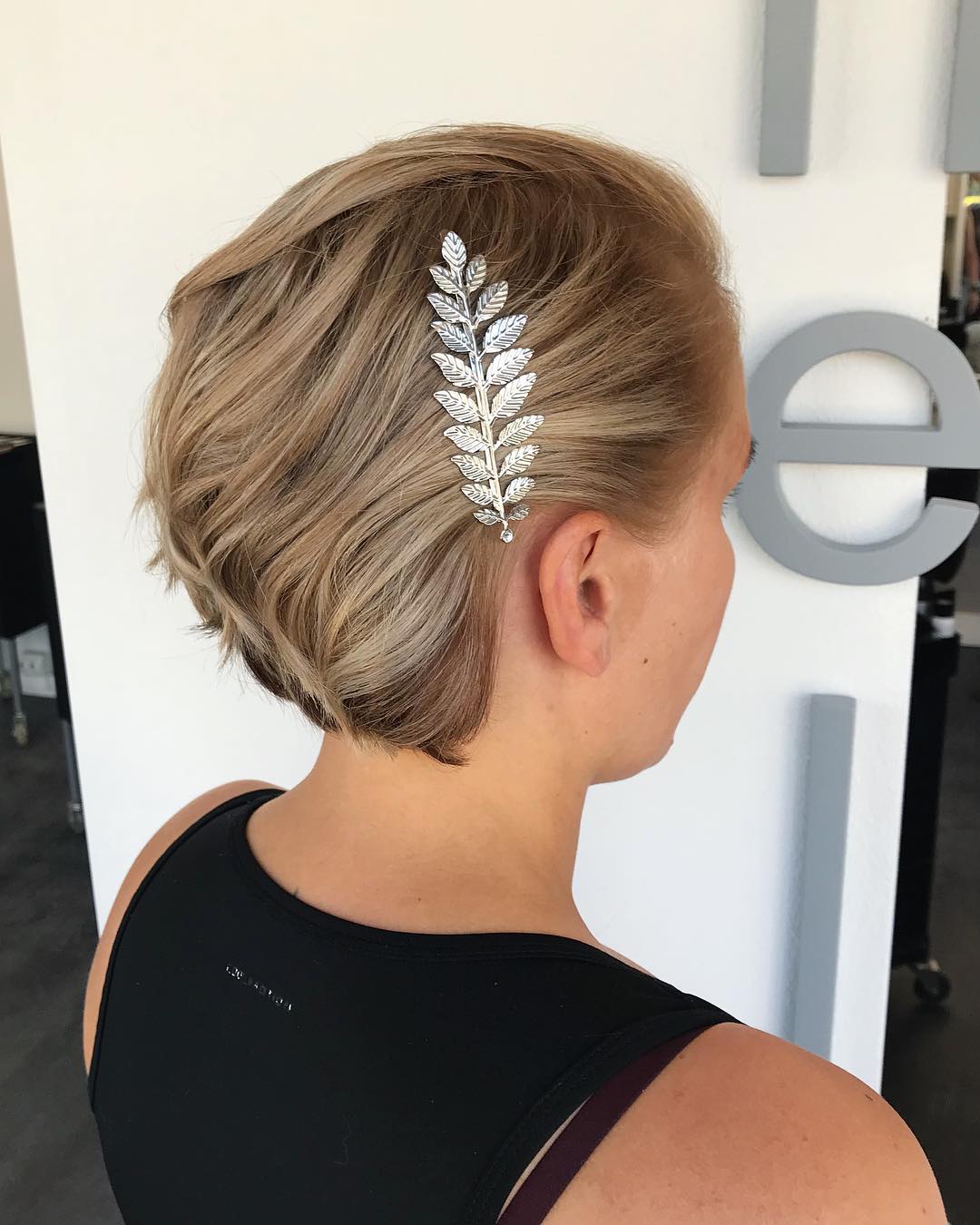 16. Curled Bun
Give your bun a little more style by curling it before twisting it into a bun. Add some baby's breath for a finishing touch.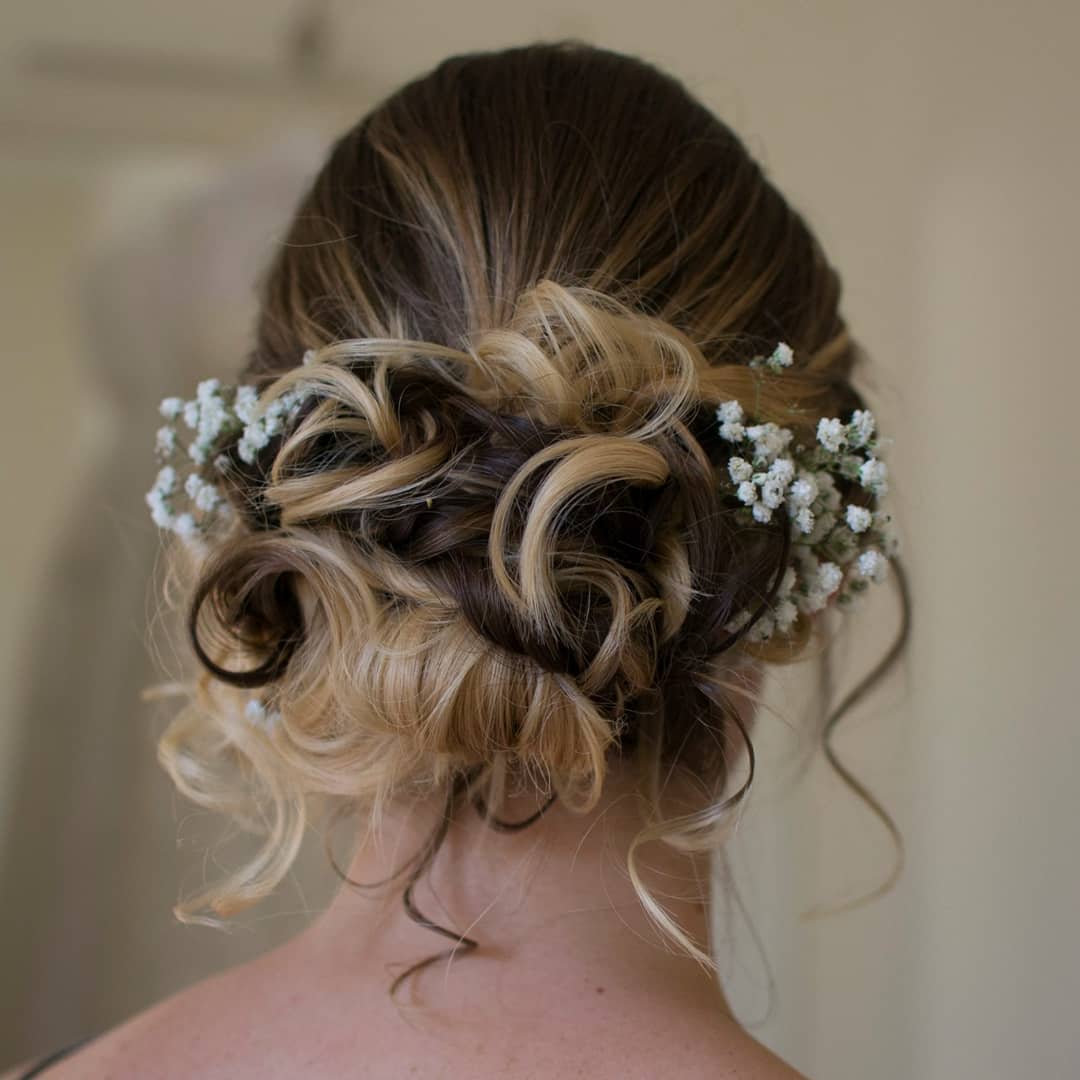 17. Headband Braid
Yes, even with short hair you can get this gorgeous braid on your wedding day.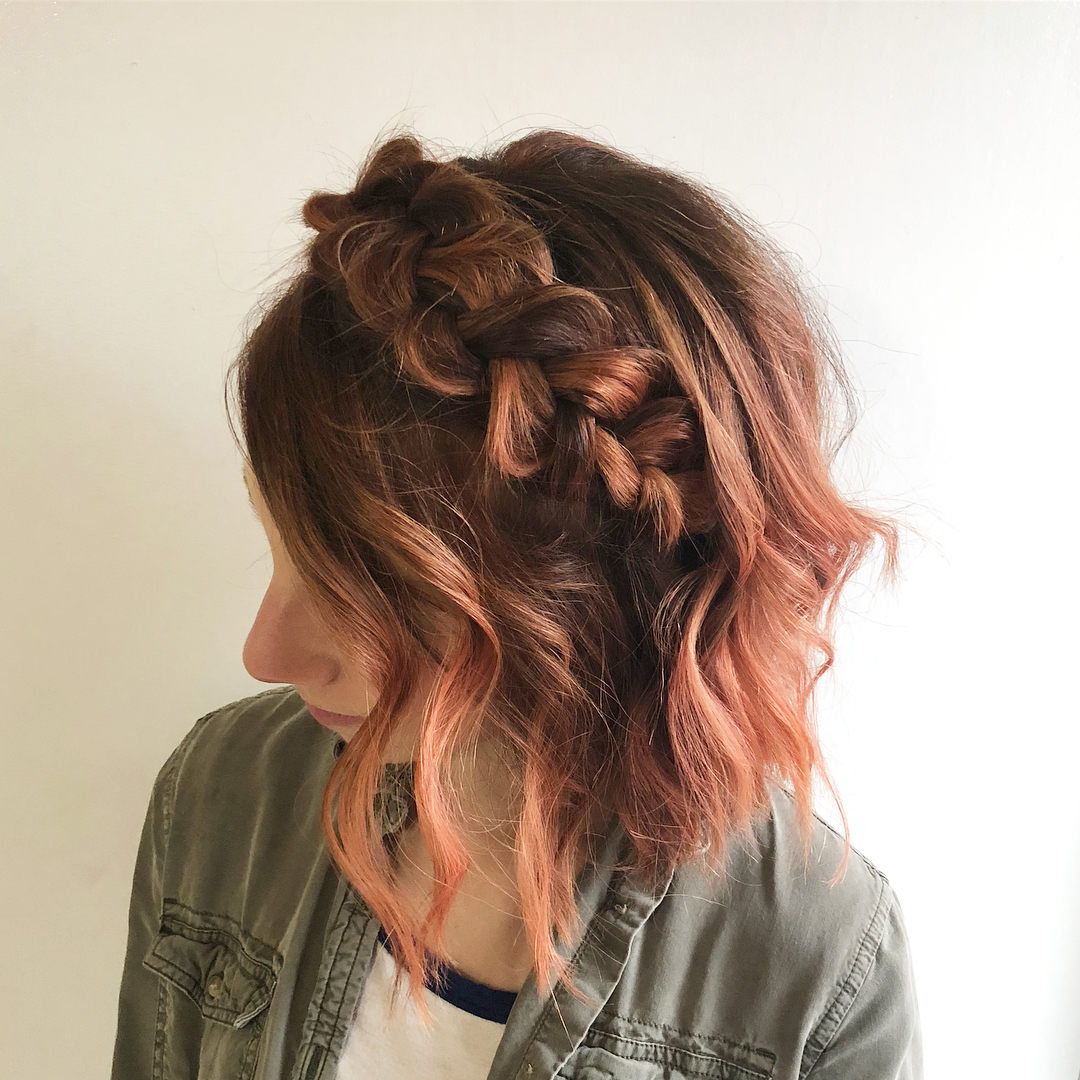 18. Double Braid
Create two braids by each other for a stunning look and add a nice flower accessory.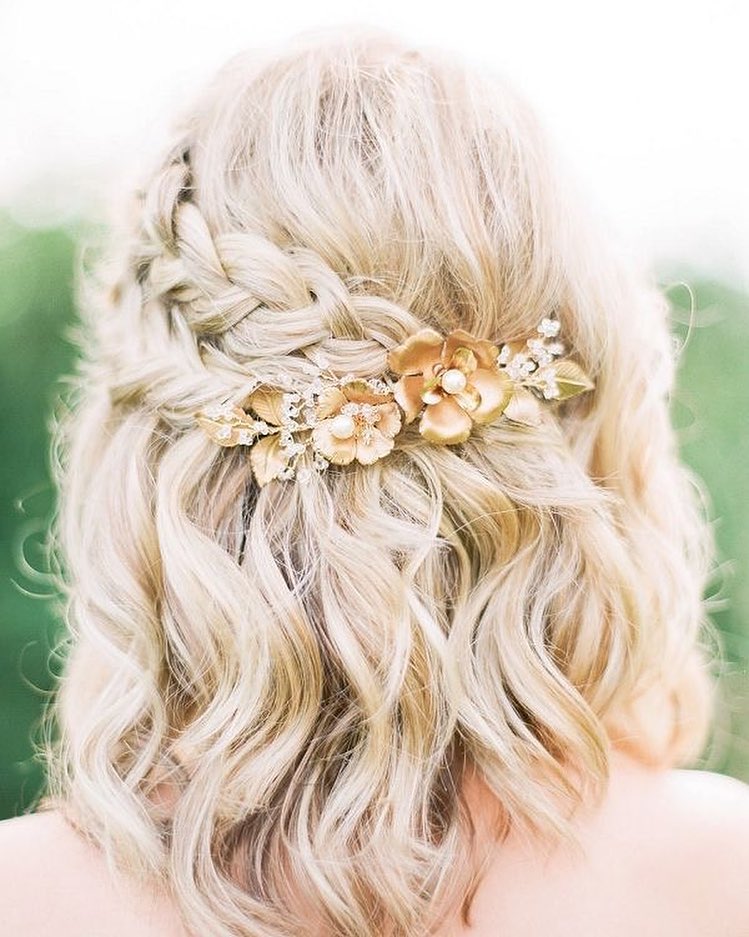 19. Shaved Style
Even with a shaved head you can still add a few flowers and curl the rest of your hair for the perfect wedding day hairstyle.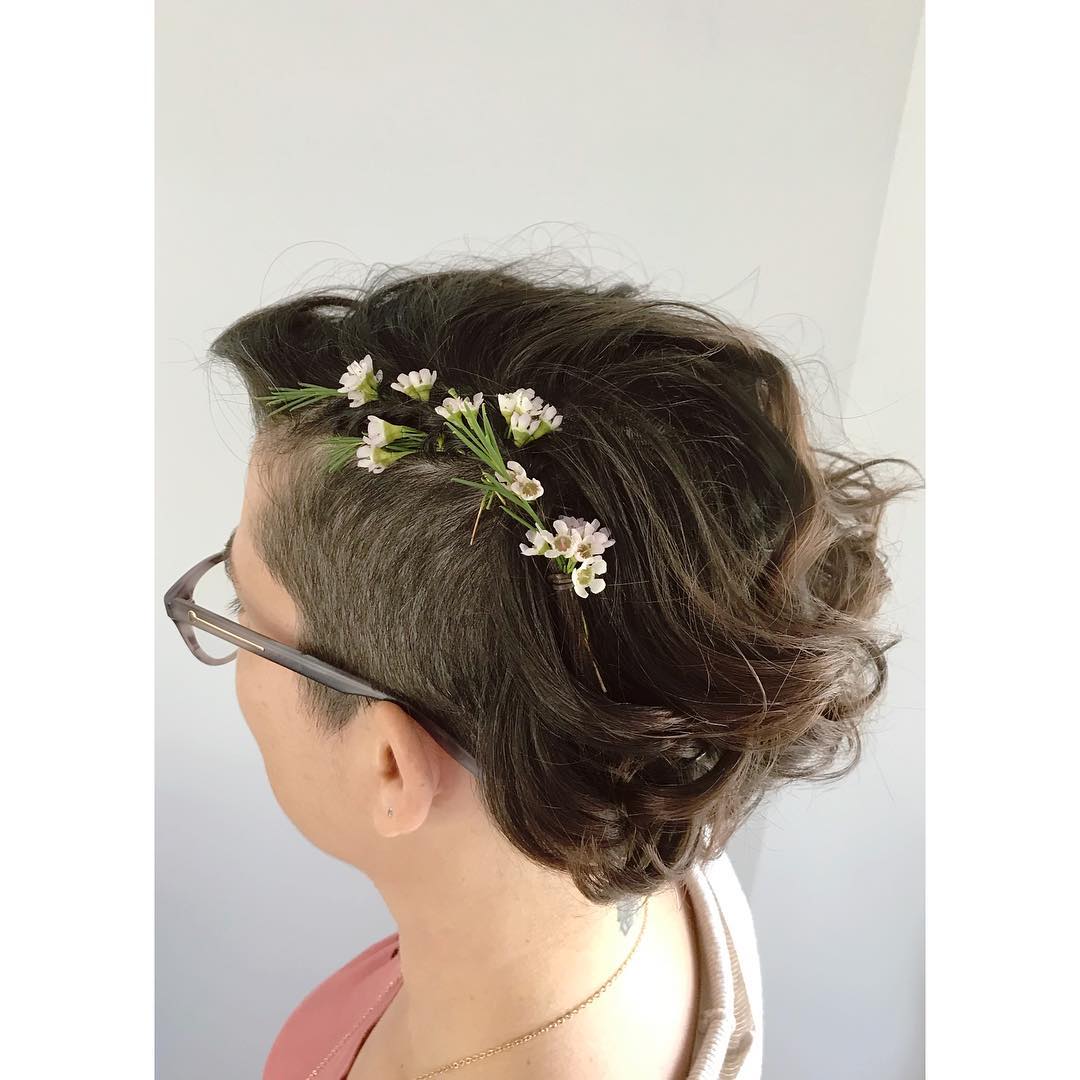 20. Added Accessories
If flowers aren't your thing then try out a look that includes pearls and gems.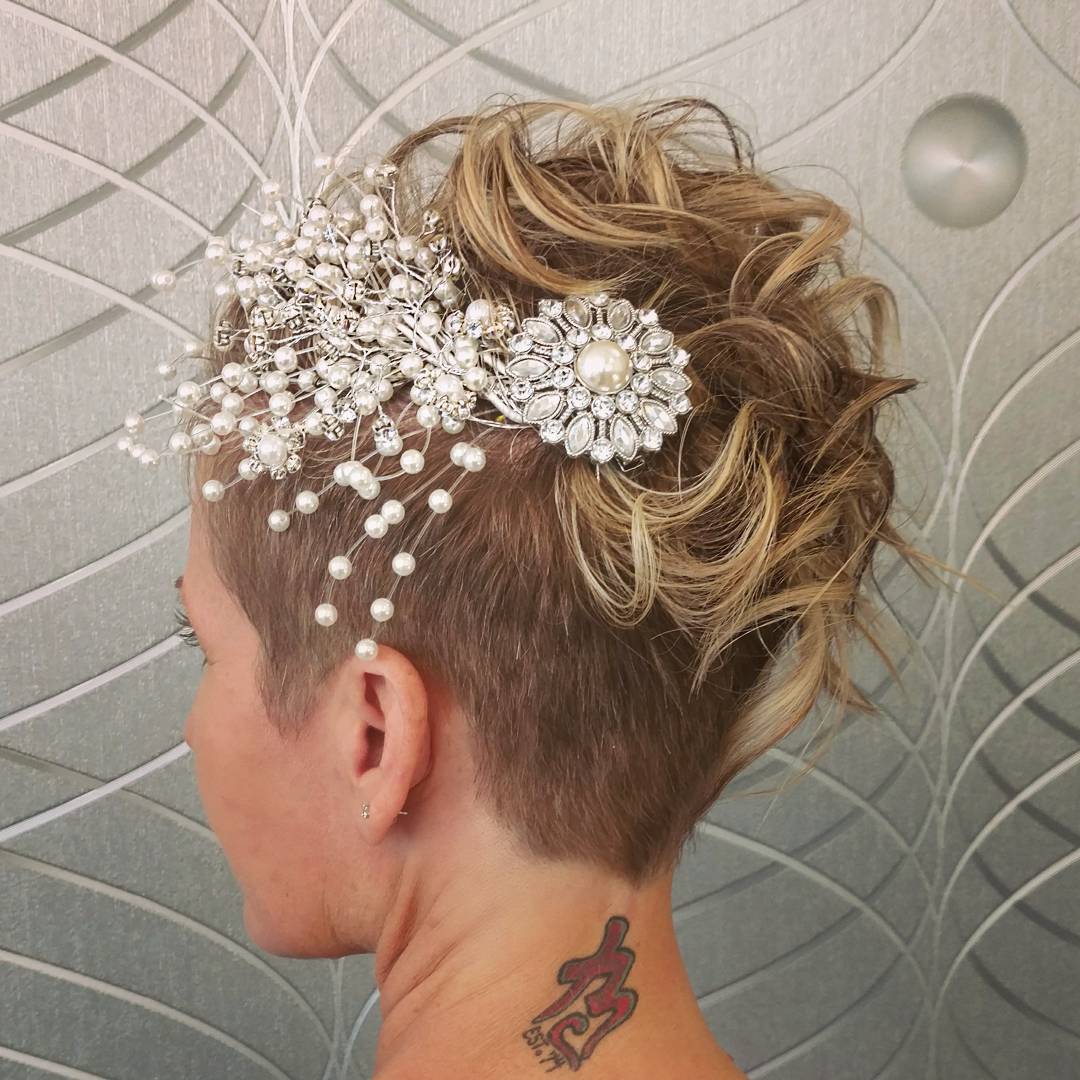 21. Straight and Simple
Just because it's your wedding doesn't mean your hair needs to be curly. Go with a sleek straight look.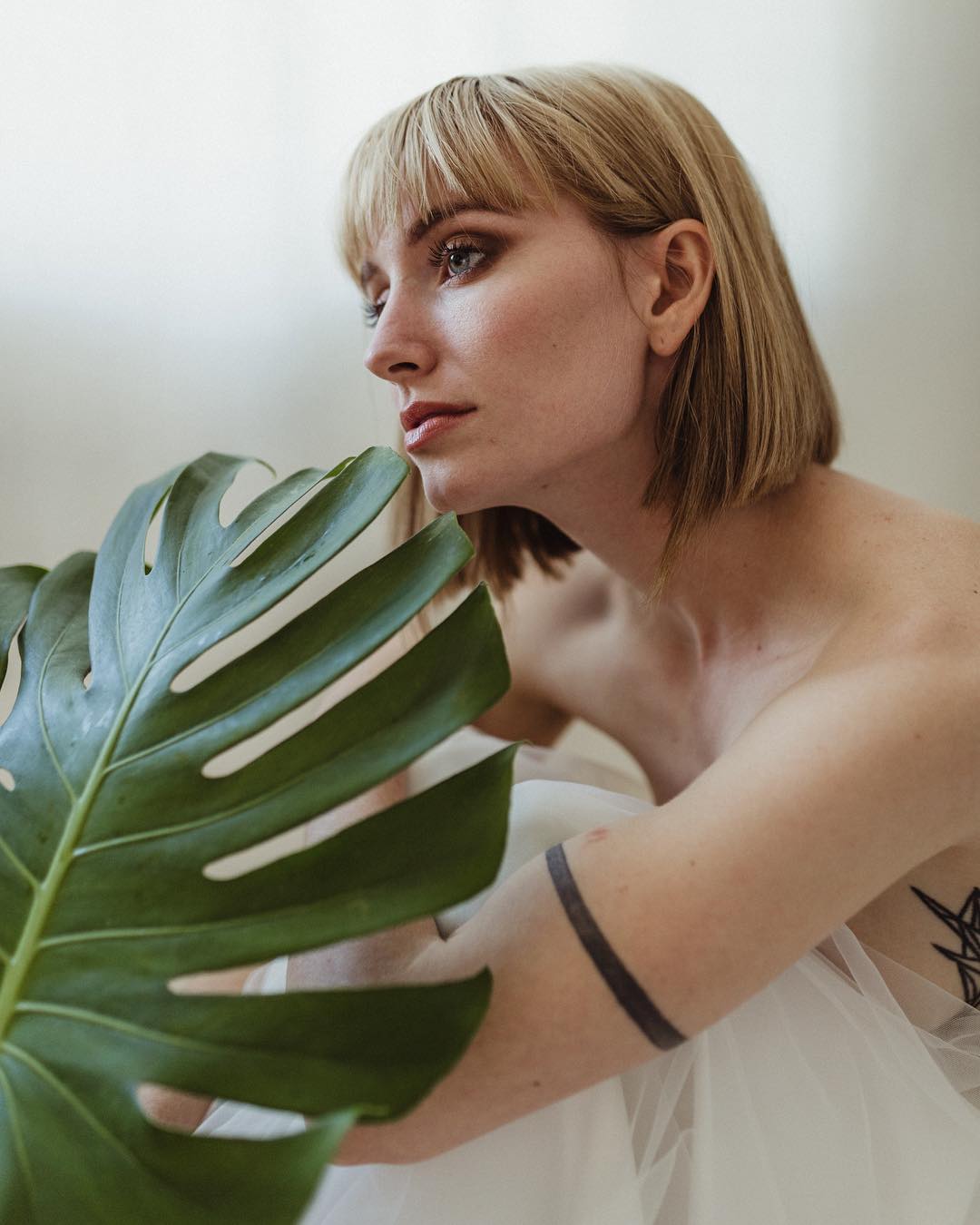 22. Wild and Full
Curl your hair and give it tons of texture for your wedding. Pin one side back and let the rest be wild.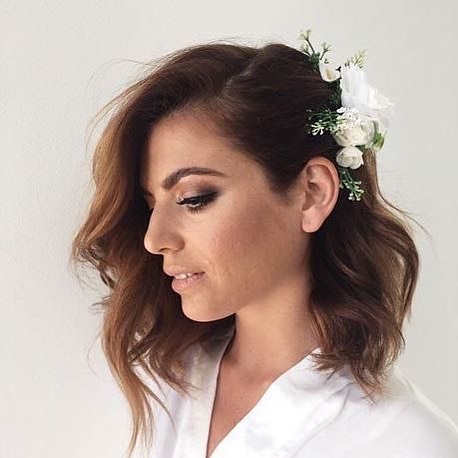 23. Flower Crown
Leave your hair down and curly and add a flower crown to really change up your style.


24. Vintage Hair
Do a throwback with your hair and add some classic vintage waves.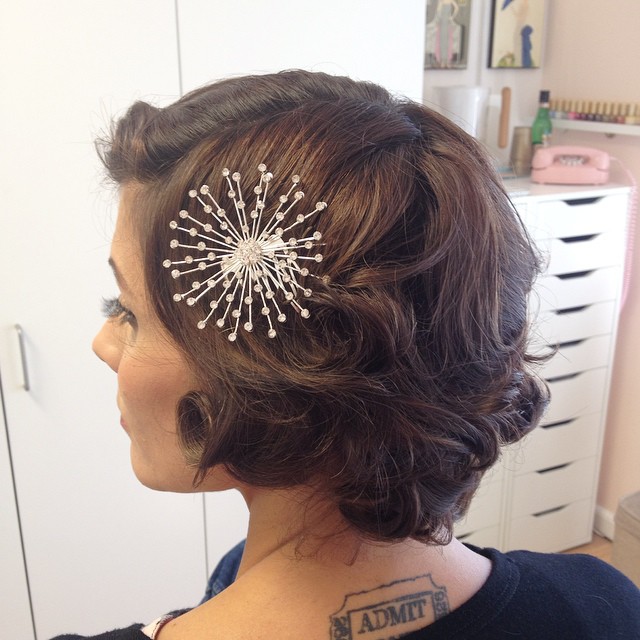 25. Braid into Bun
Add two classic looks together by adding a braid into your bun and finish off with an accessory.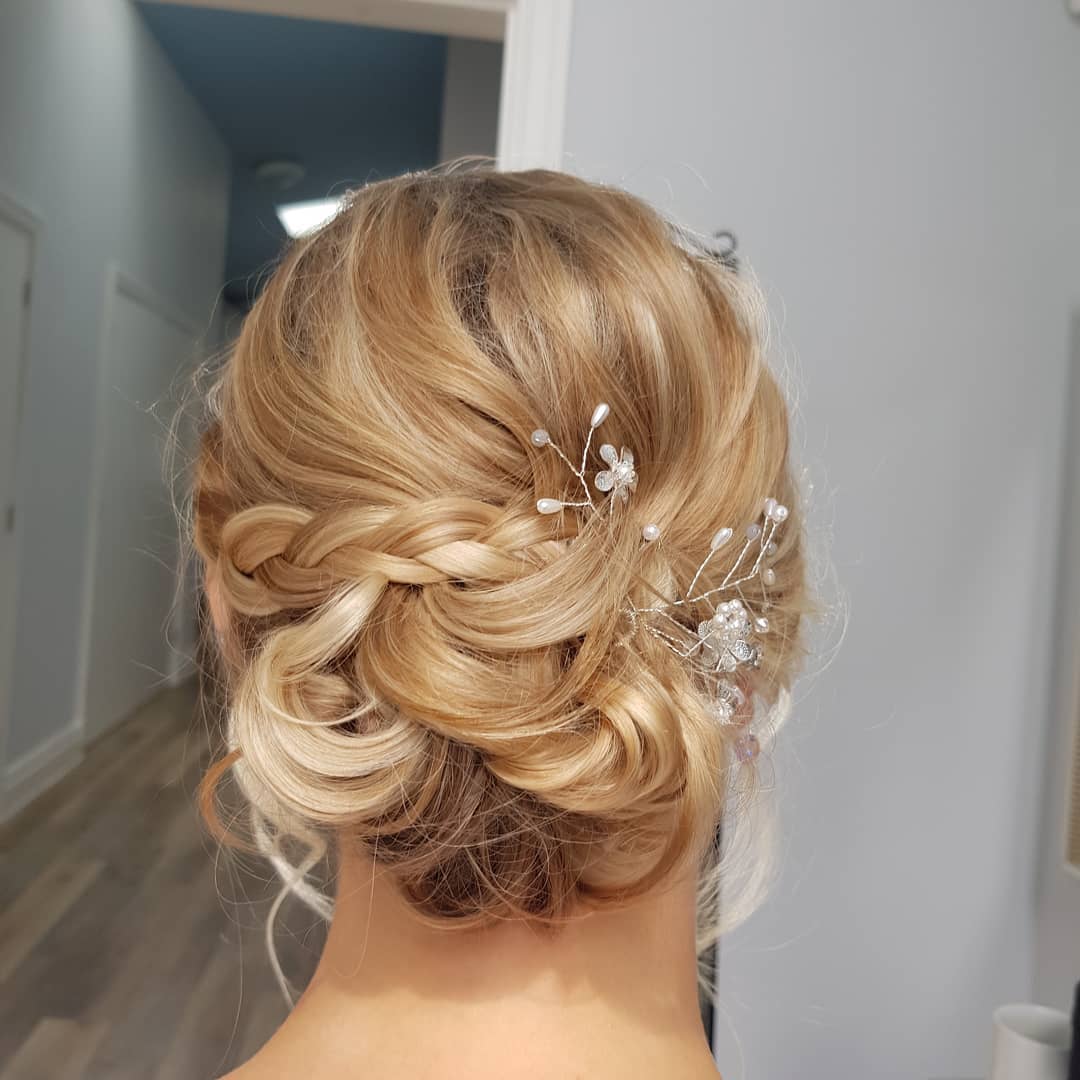 26. Add a Bow
If you want a big bang with your hair, curl it and add a giant bow.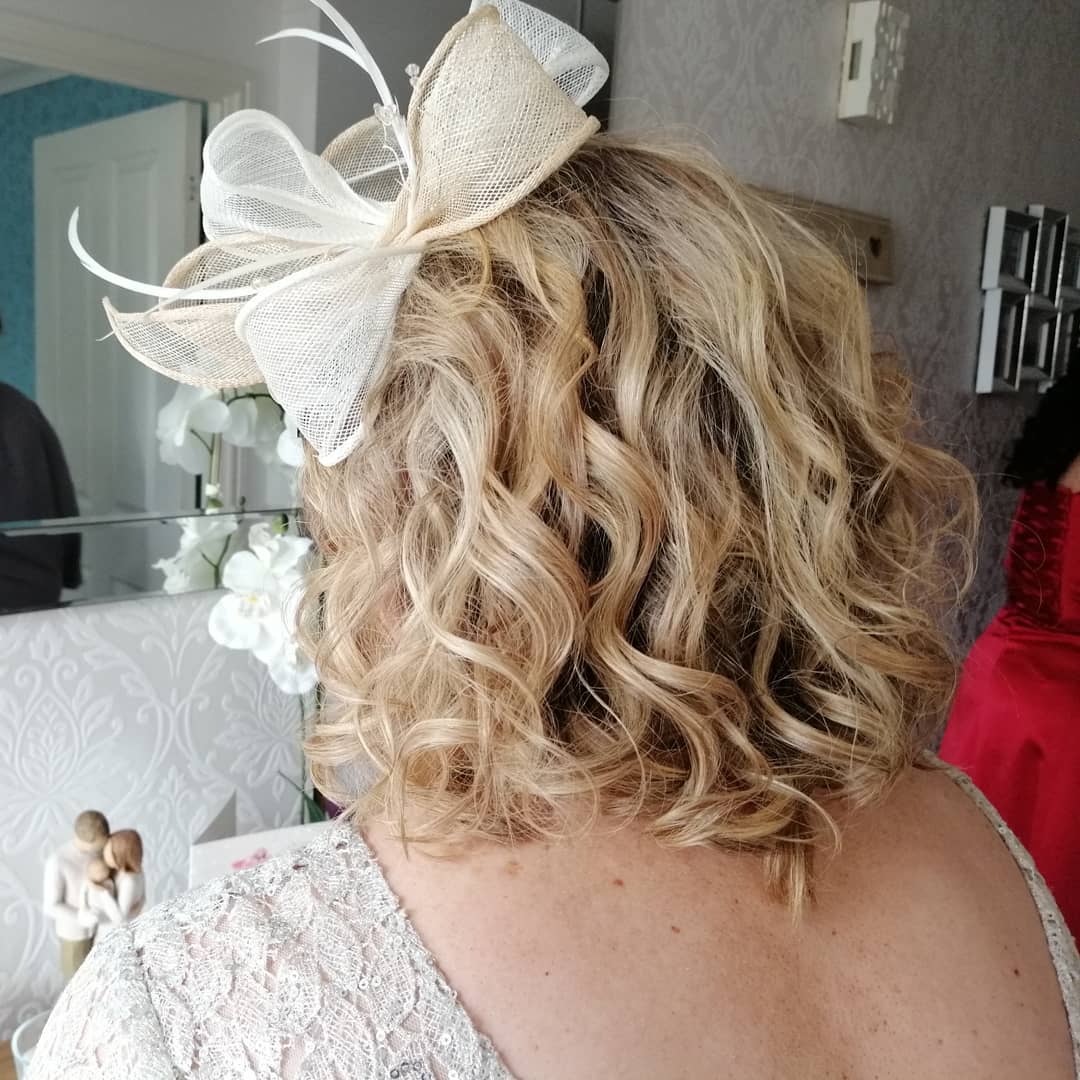 27. Pinned with Accessories
Curl your hair and pin it under to create a more structured bob look. Add a gorgeous accessory for a finishing touch.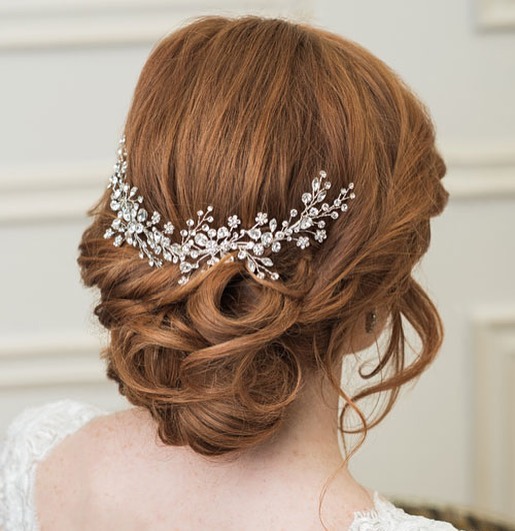 28. Double Braid
Go off the grid with this double braid and twist option.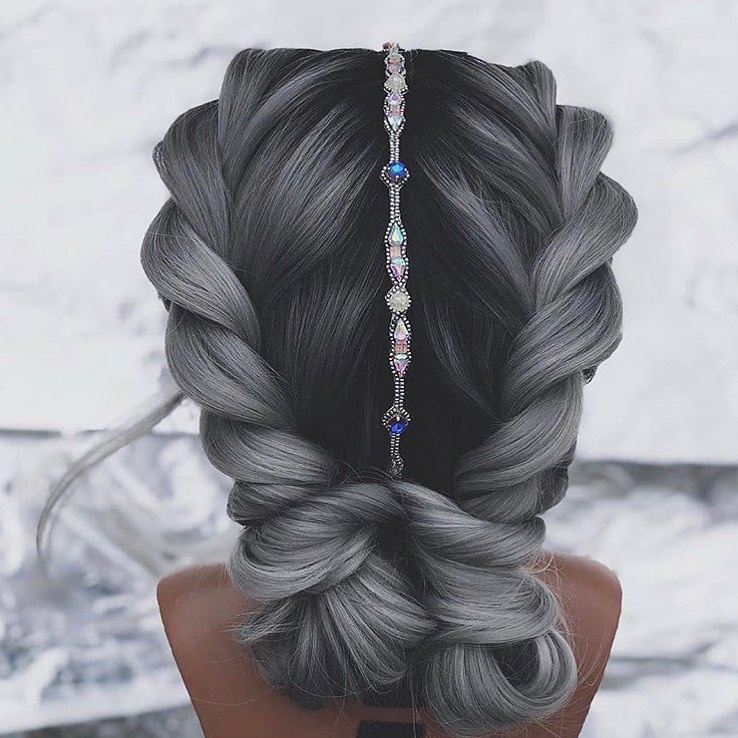 29. Texture and Tuck
Add a lot of texture to your look and finish it with a tucked bun at the nape of your neck.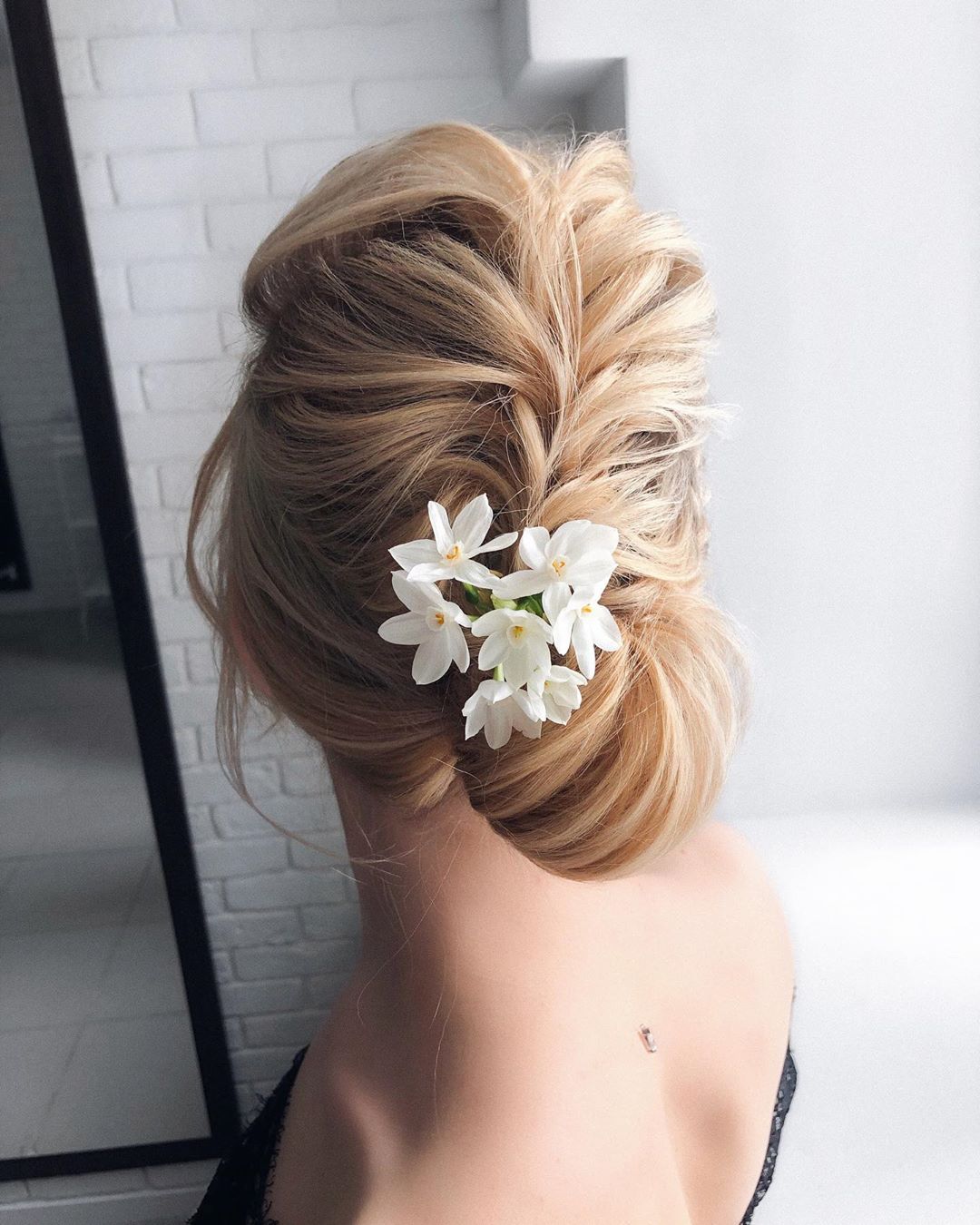 30. Rapunzel Vibes
Go for a large braid that is slightly messy and finished off with a flower accessory.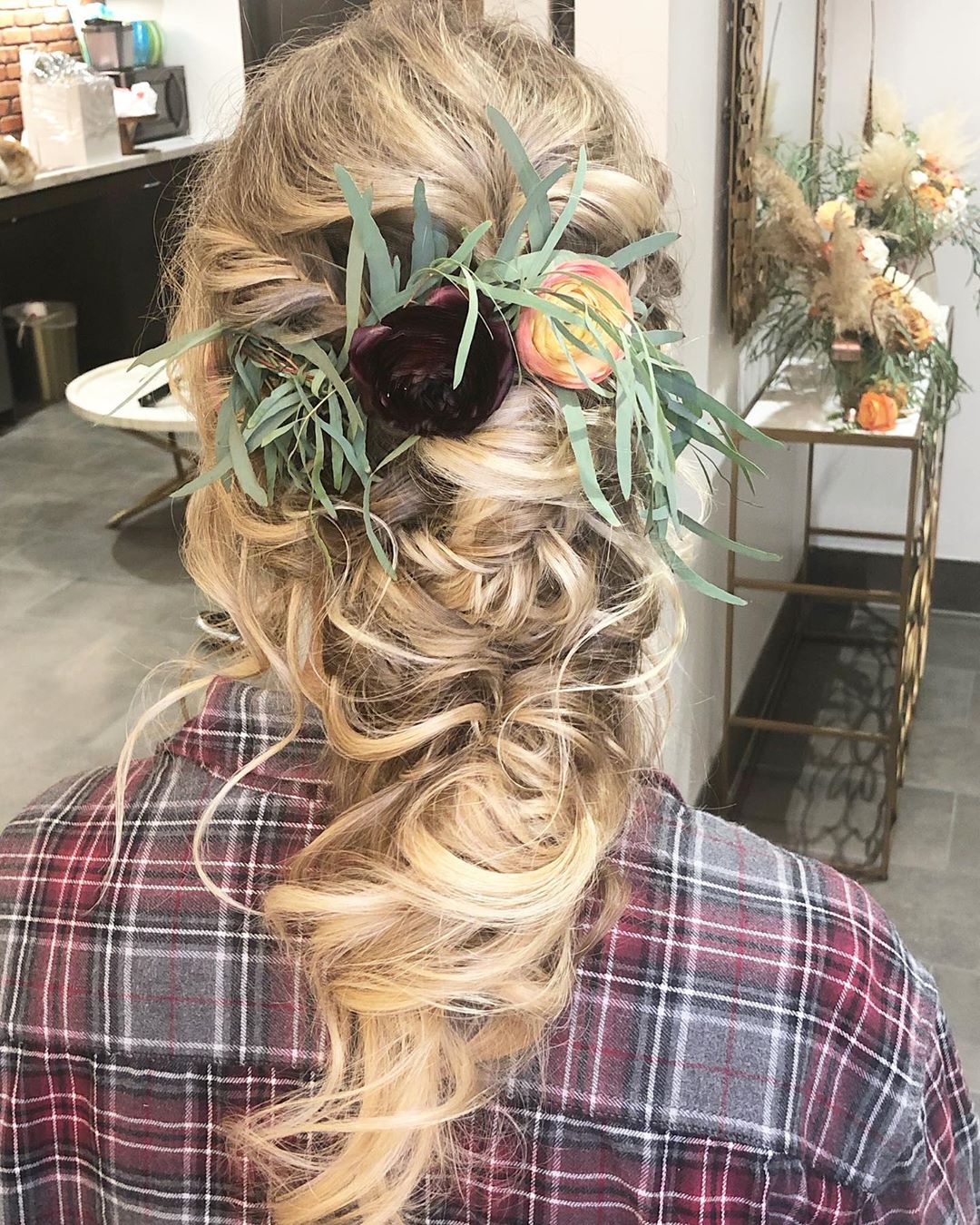 There you have it, thirty gorgeous wedding hairstyles that you can easily wear, even with short hair.