Cool-toned blonde hairdos are quite popular at the moment. They have an icy white and light pigment that can go so well with your lighter and pale undertone. Cool-toned blonde is a hair color that is quite popular in the wintertime, which is why you should try it out during these colder days. If you're not too sure what is going to look good on you or if you're looking for some inspiration, keep on reading! Here, we're going to list a ton of cool ideas and hair transformations that can suit different women, age groups, hair lengths, and occupations!
30+ Cool-toned Blonde Inspiration Hairdos
1. Icy White Hair Look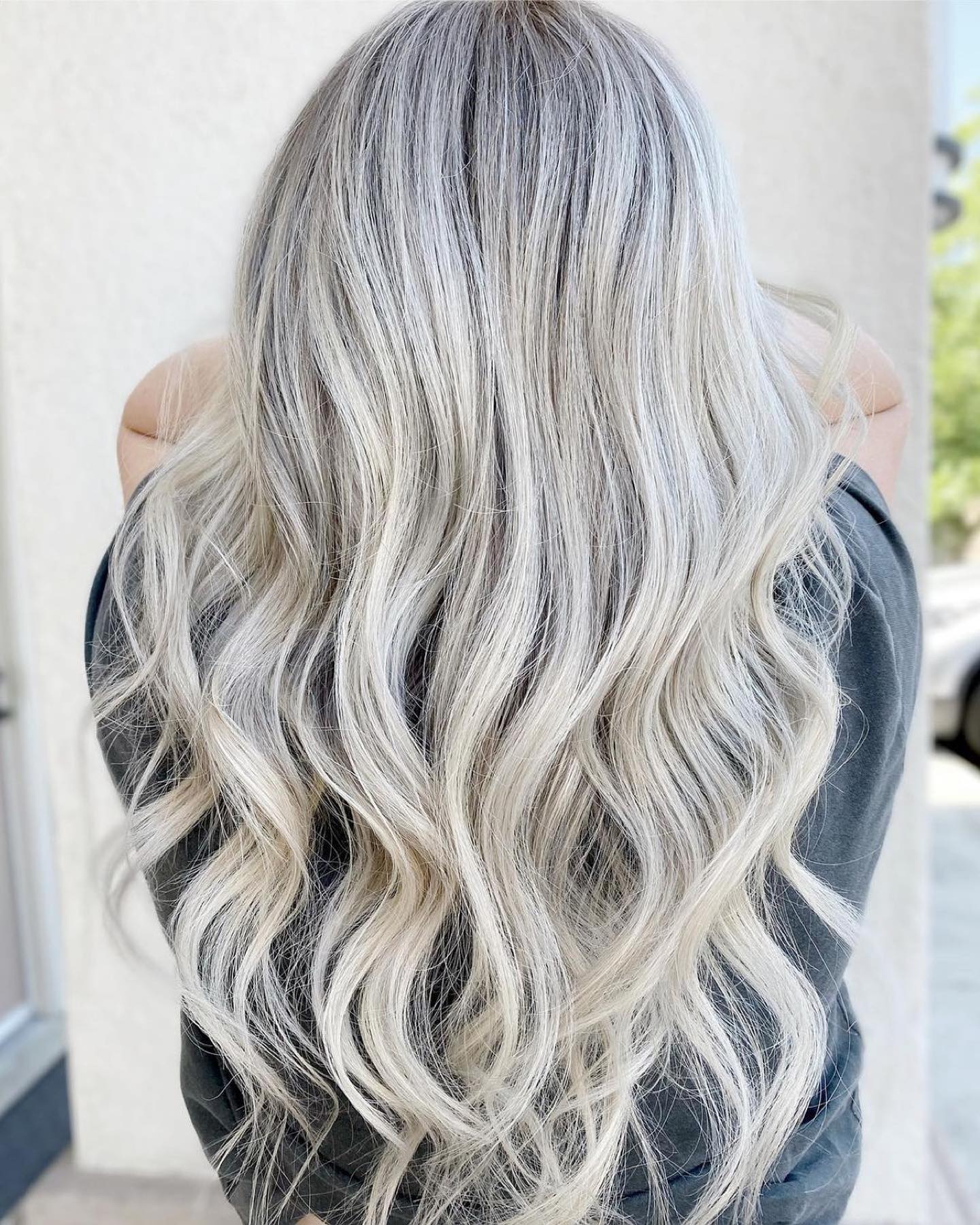 This icy white hairdo with subtle curls is going to look amazing for most of your formal events. Set it in place with a stronghold hairspray to maintain these locks.
2. Platinum Blonde Hairstyle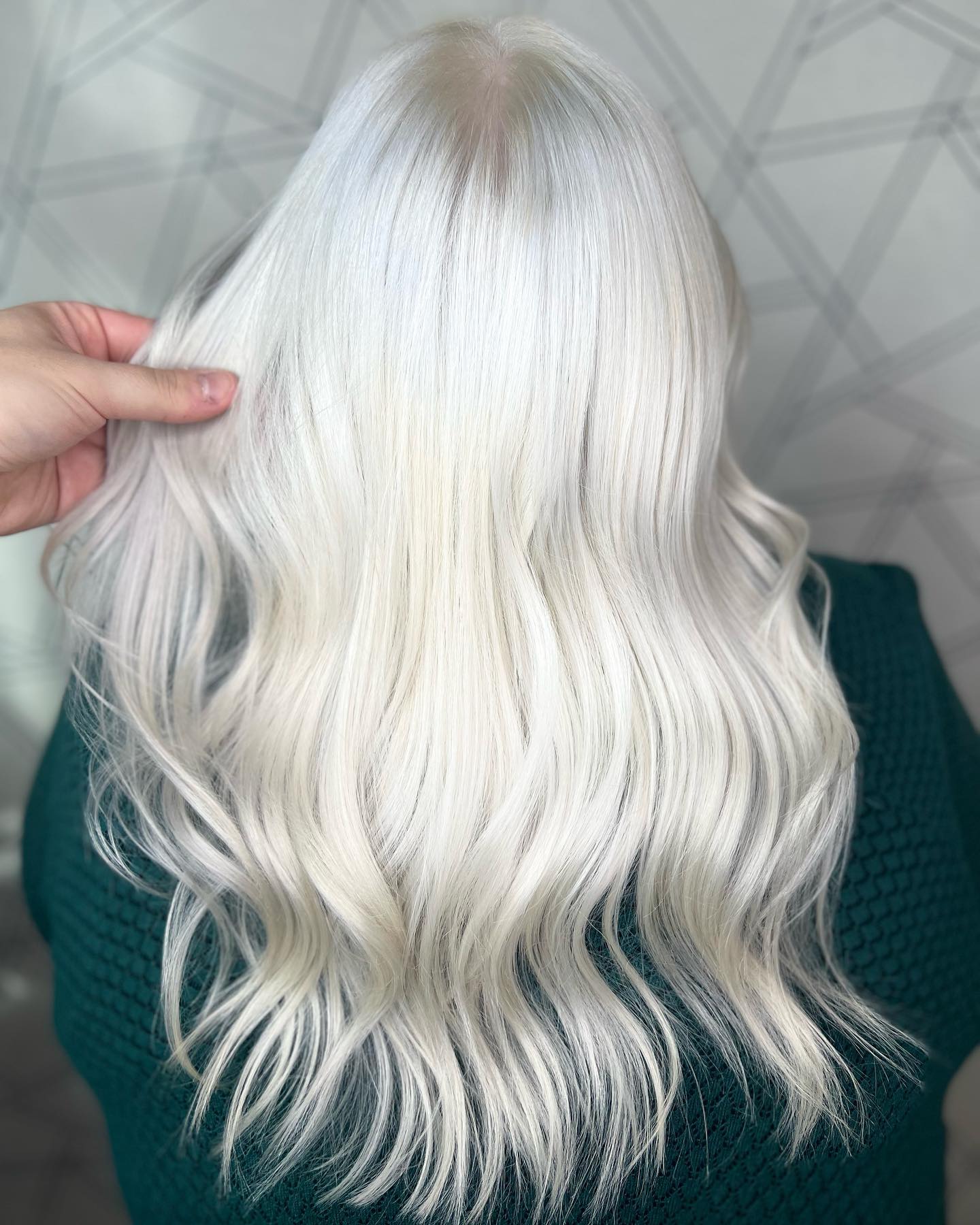 A platinum blonde look is super popular at the moment. If you enjoy icy white and wispy looks, this is for you. Brush out the curls to achieve this exact amount of shine and elegance!
3. Cool Toned Wavy Look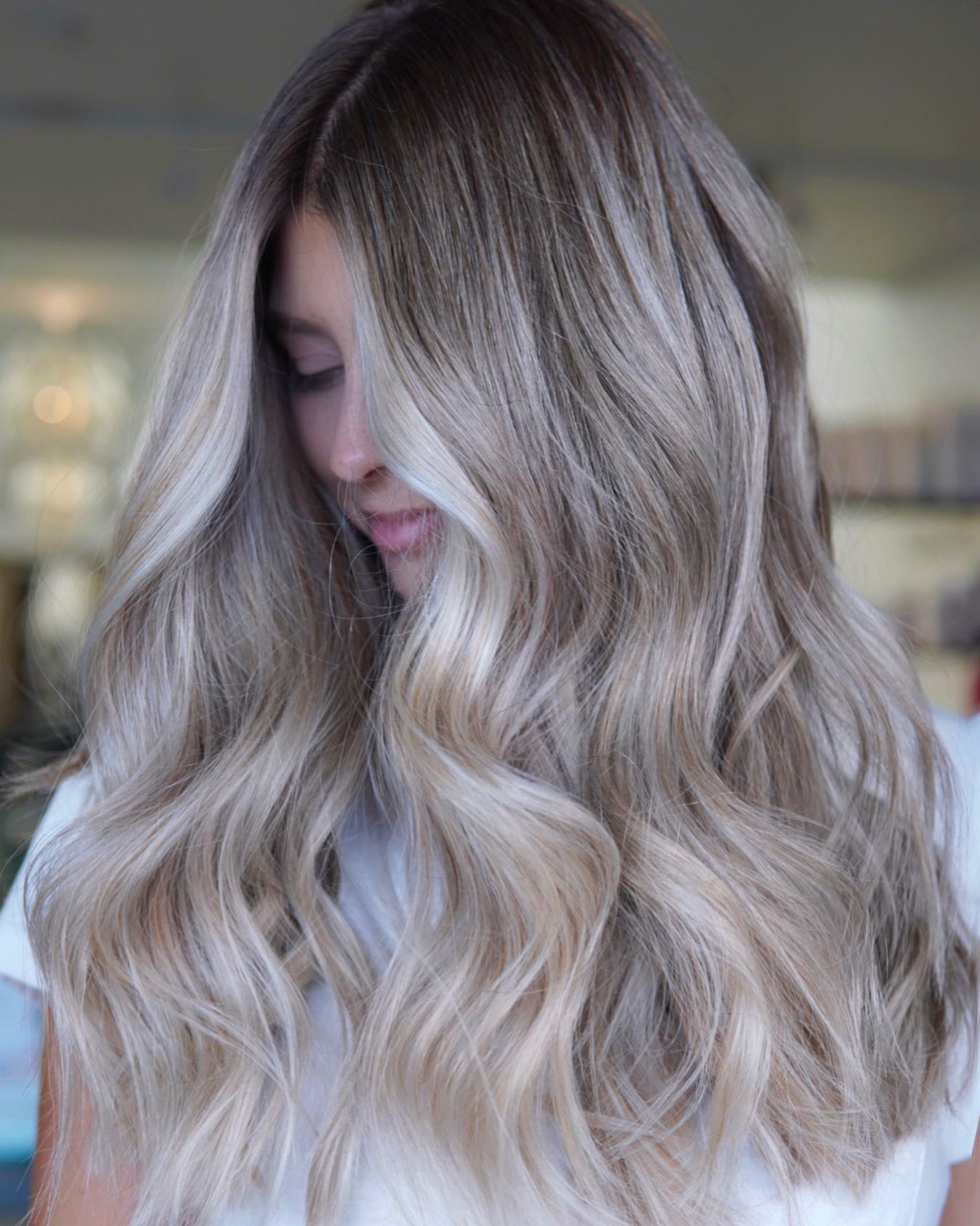 A cool-toned wavy hairdo such as this one is for women who want to try out subtle icy highlights. Leave your roots natural and let the ends speak for themselves! Color them every 3 months to maintain the design.
4. Icy Blonde Cool Toned Look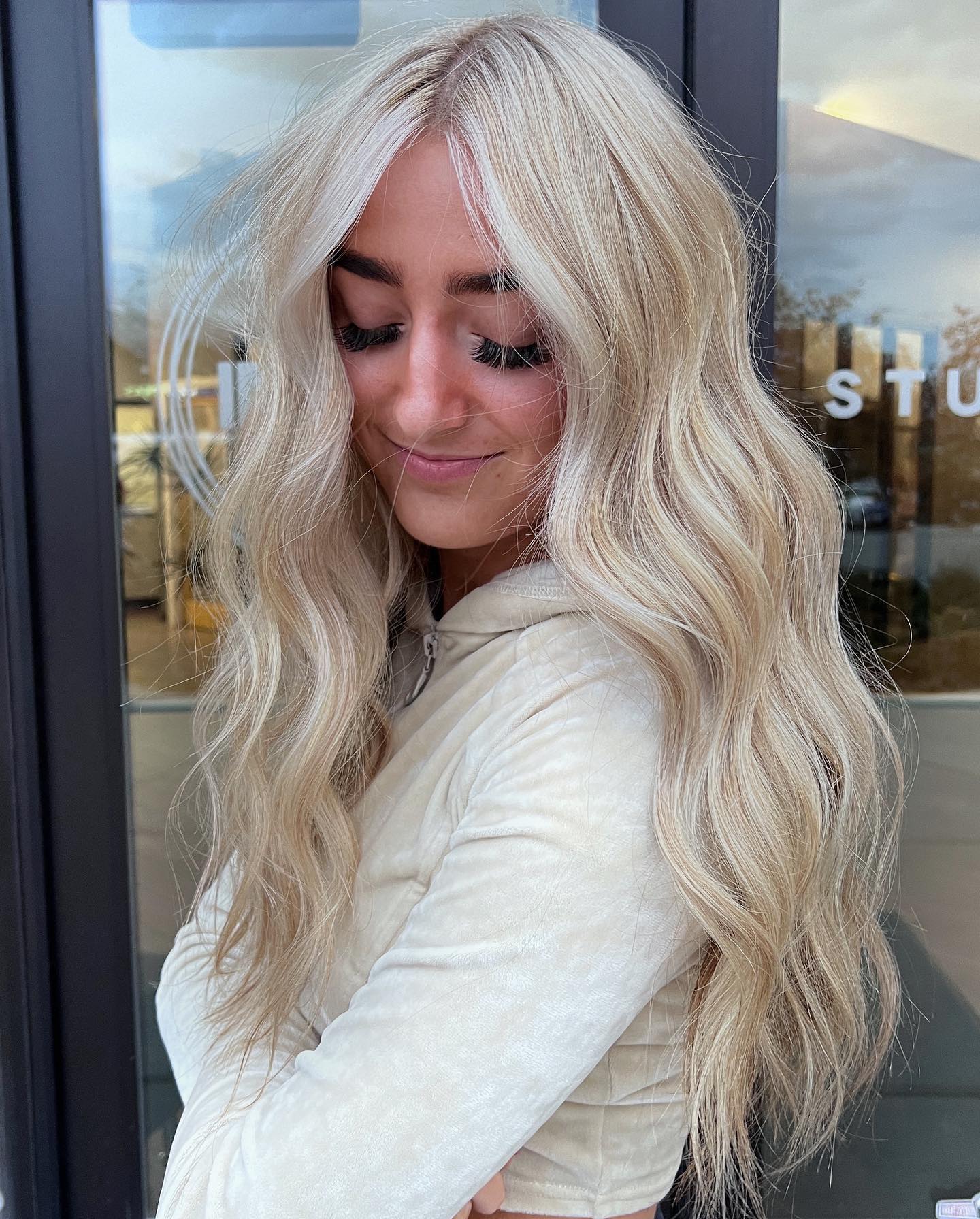 Go for this elegant icy blonde hairdo and try out these curls and locks for your next big and important event. Women who are in their twenties may appreciate this cut the most.
5. Cool Toned Hair With Highlights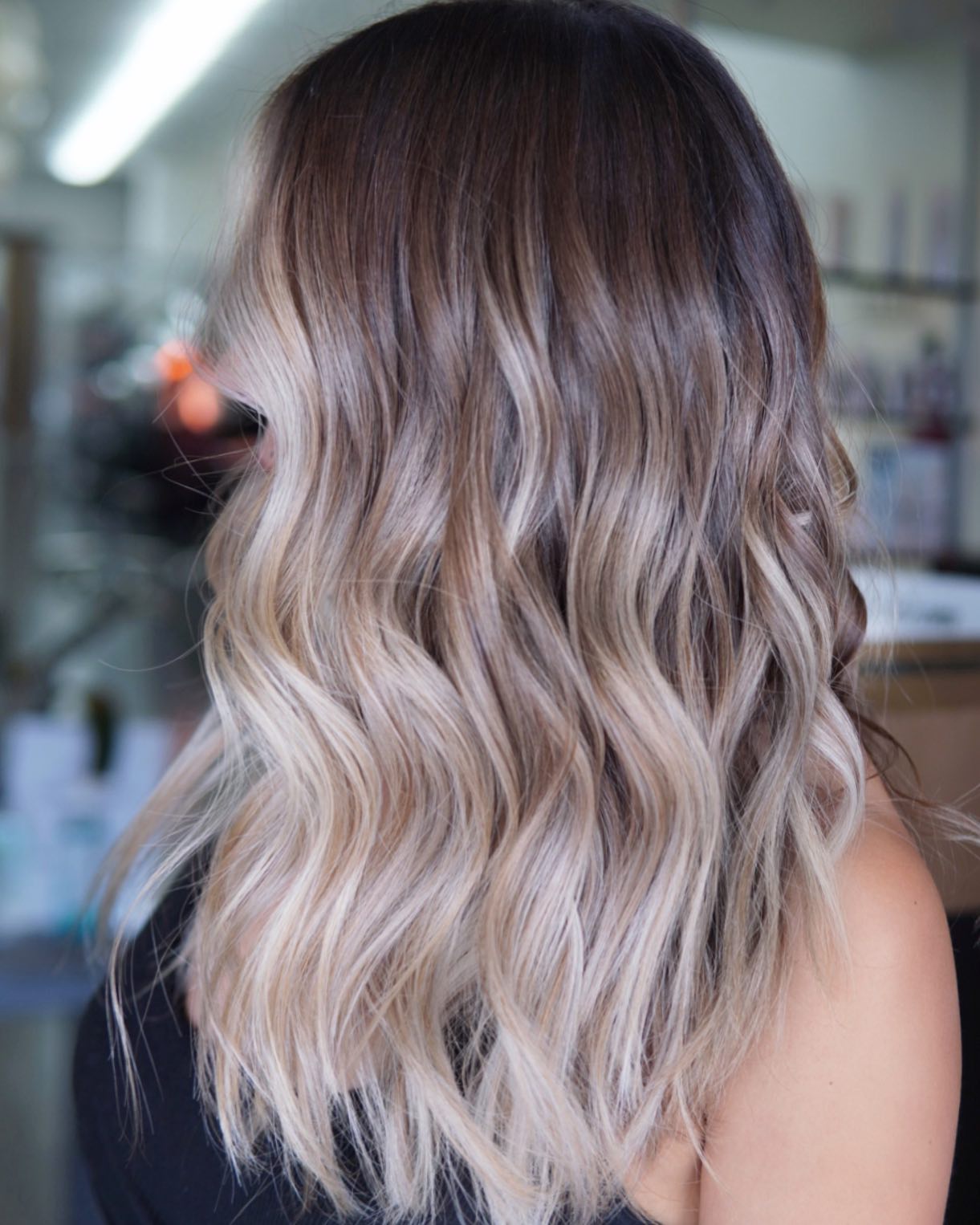 Go for a dark brown hair top and stick with lighter icy ends. Women who enjoy subtle curls and those who want something that is perfect for day-to-day wear, as well as their office moments, will fancy this hairdo the most.
6. Yellow Cool Toned Haircut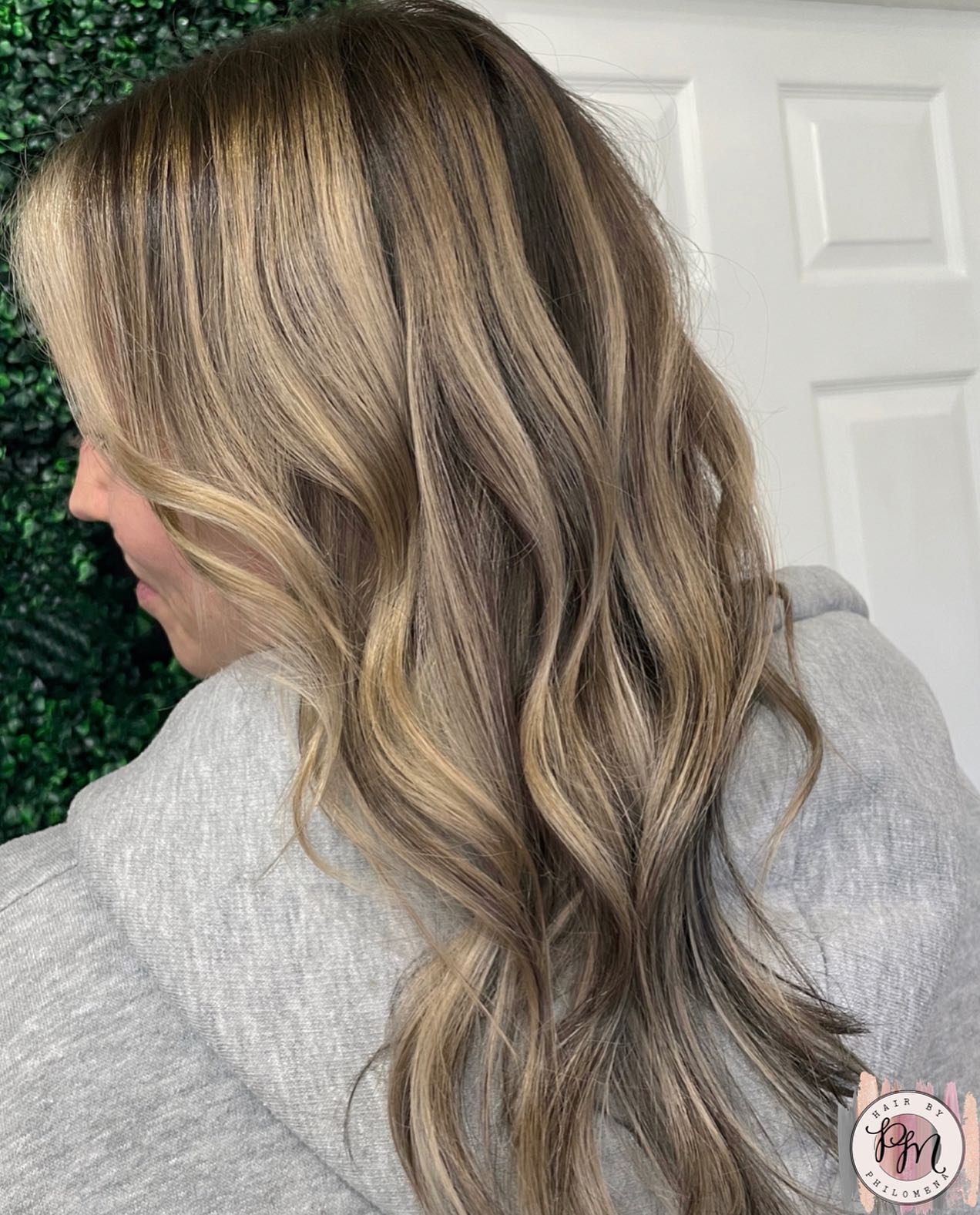 This hairdo is a must-try for the fall season. It is quite popular and elegant, often worn by those who enjoy practical and mom-inspired hairdos. Try the cut for any event, despite your age!
7. Short Cool Toned Hairstyle

A short cool-toned blonde such as this one is for women who like practical and low-maintenance ideas. If you want something new and modern, as well as quick and easy to style in the morning – this is for you.
8. Long Icy White Cool Toned Look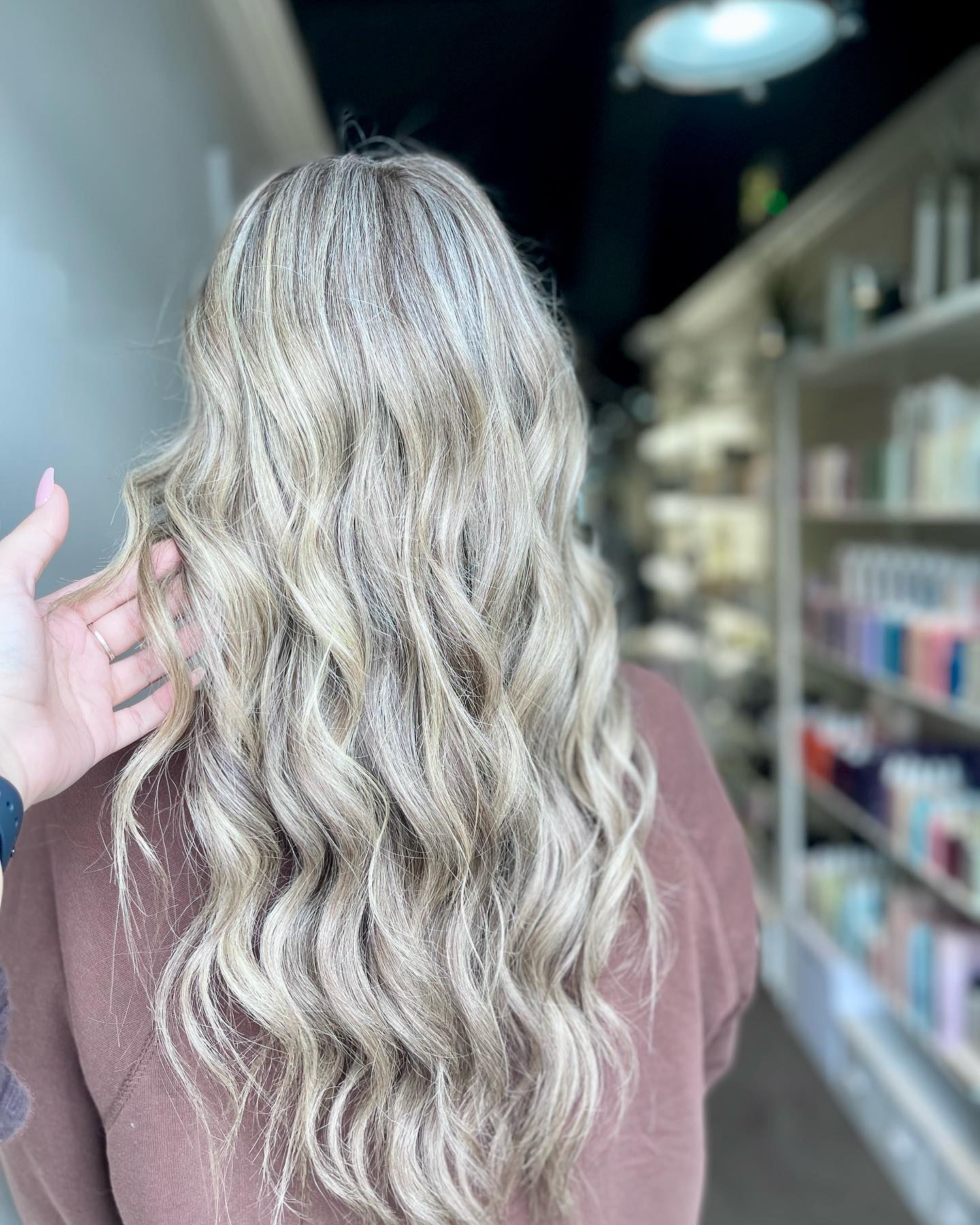 A long and icy white hairstyle such as this one is very sleek and voluminous. You can pair it with some cool highlights and rock it with full confidence everywhere you go. The end result is feminine and flirt, don't you agree?
9. Straight Blonde Cool Toned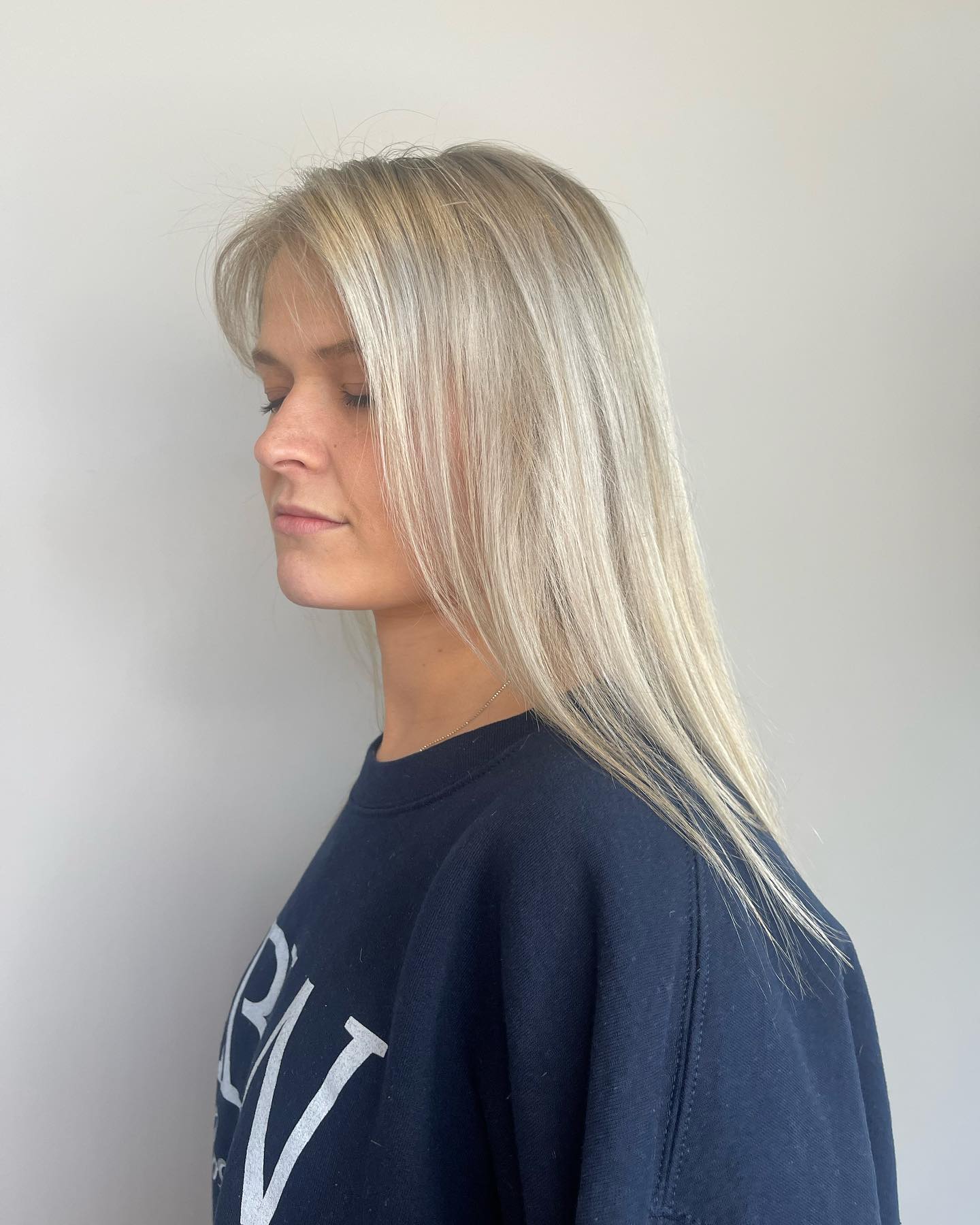 Try out this straight blonde look and consider giving it an icy undertone. Women who prefer shorter and low-maintenance ideas will like this design. If you want something quick and easy which is really "on the go", this hairdo is the right pick for you.
10. Feminine Waavy Cool Toned Haircut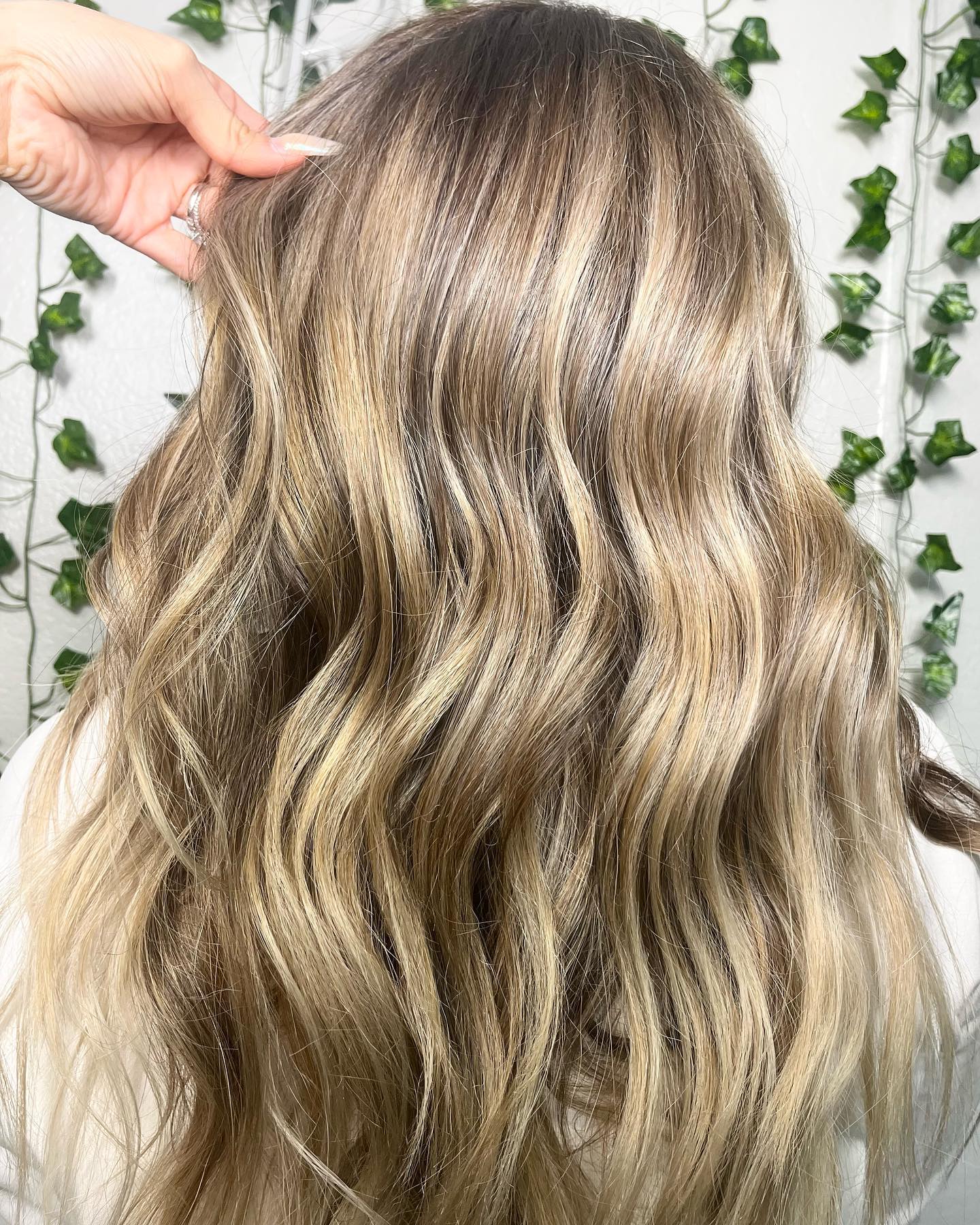 You can easily switch up any look just by doing subtle highlights. Women who love to change their hair color depending on the season will appreciate this icy undertone.
11. Icy Cool Toned Long Cut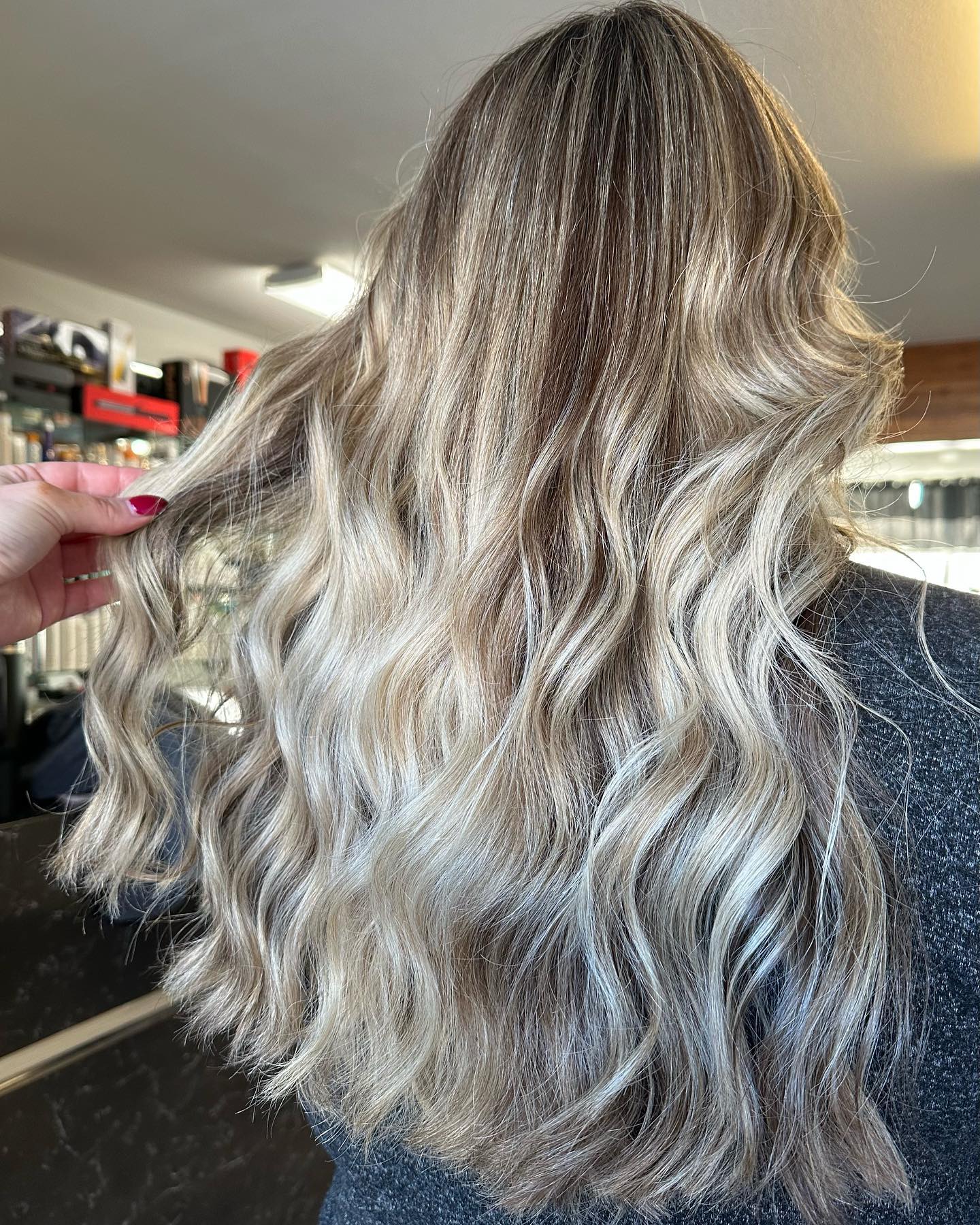 Make sure to color your hair every two months to maintain this haircut and prolong these gorgeous highlights. You're going to love them no matter your age or your job.
12. Straight Feminine Cool Toned Hairdo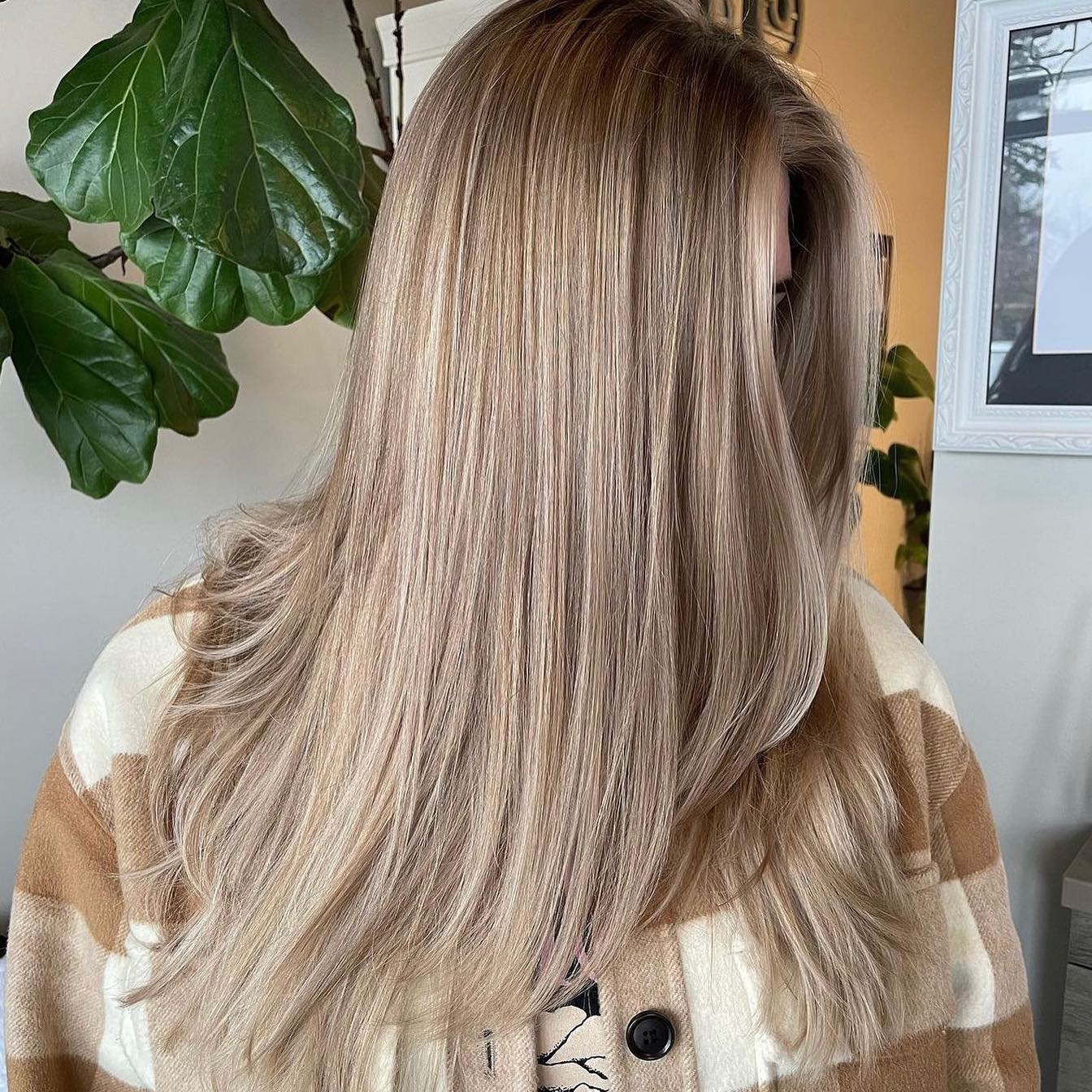 If you prefer darker roots and lighter highlights down your ends, this is for you. Try out this feminine straight blowout and rock the look for any event. Women who like modern haircuts will see the appeal of this design.
13. Long Bright Cool Toned Look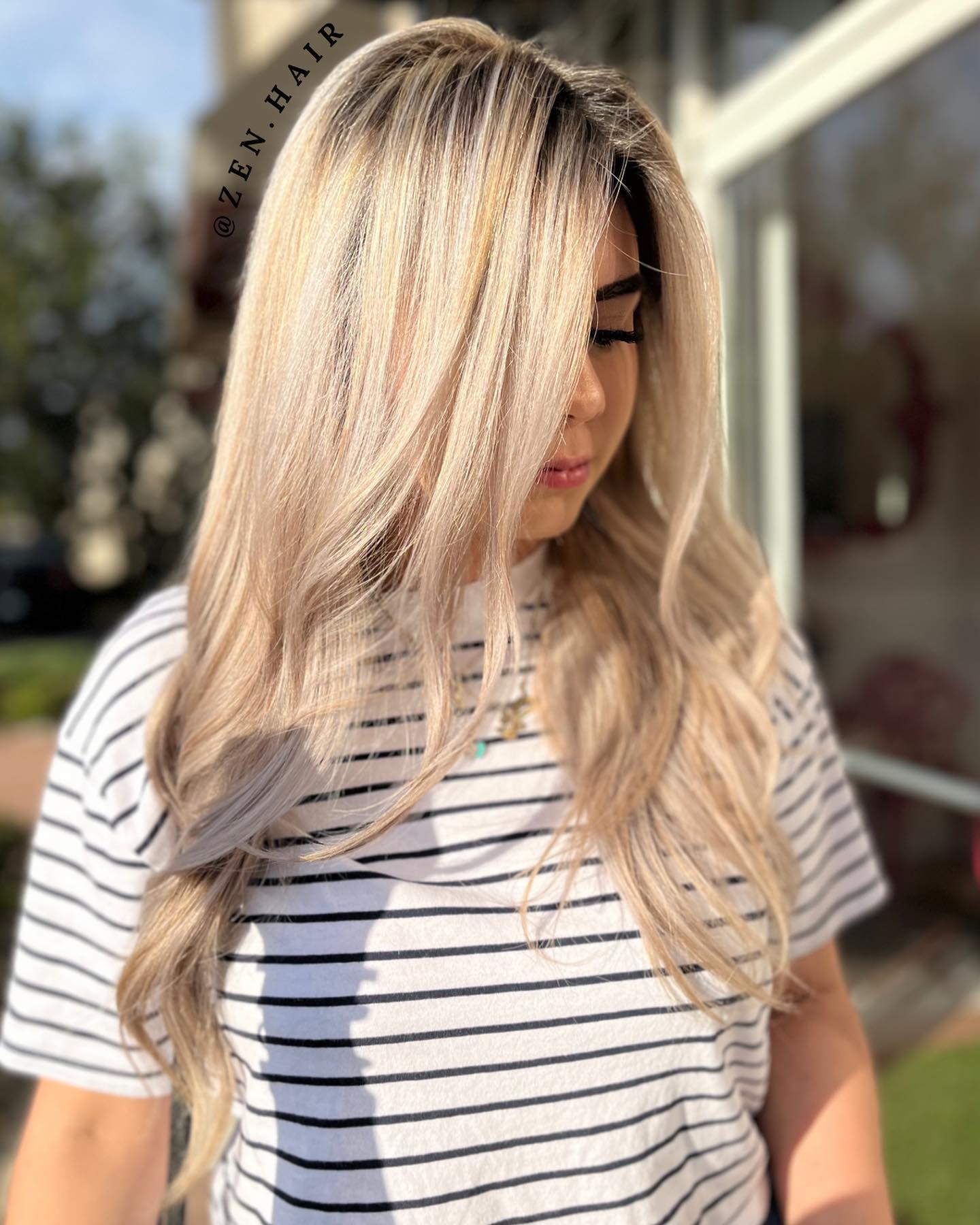 Yellow-toned bright blonde look such as this one can look different under the sun and with regular daylight. You should tone it with the right hair care products to maintain the look and the color.
14. Short Bob Cool Toned Cut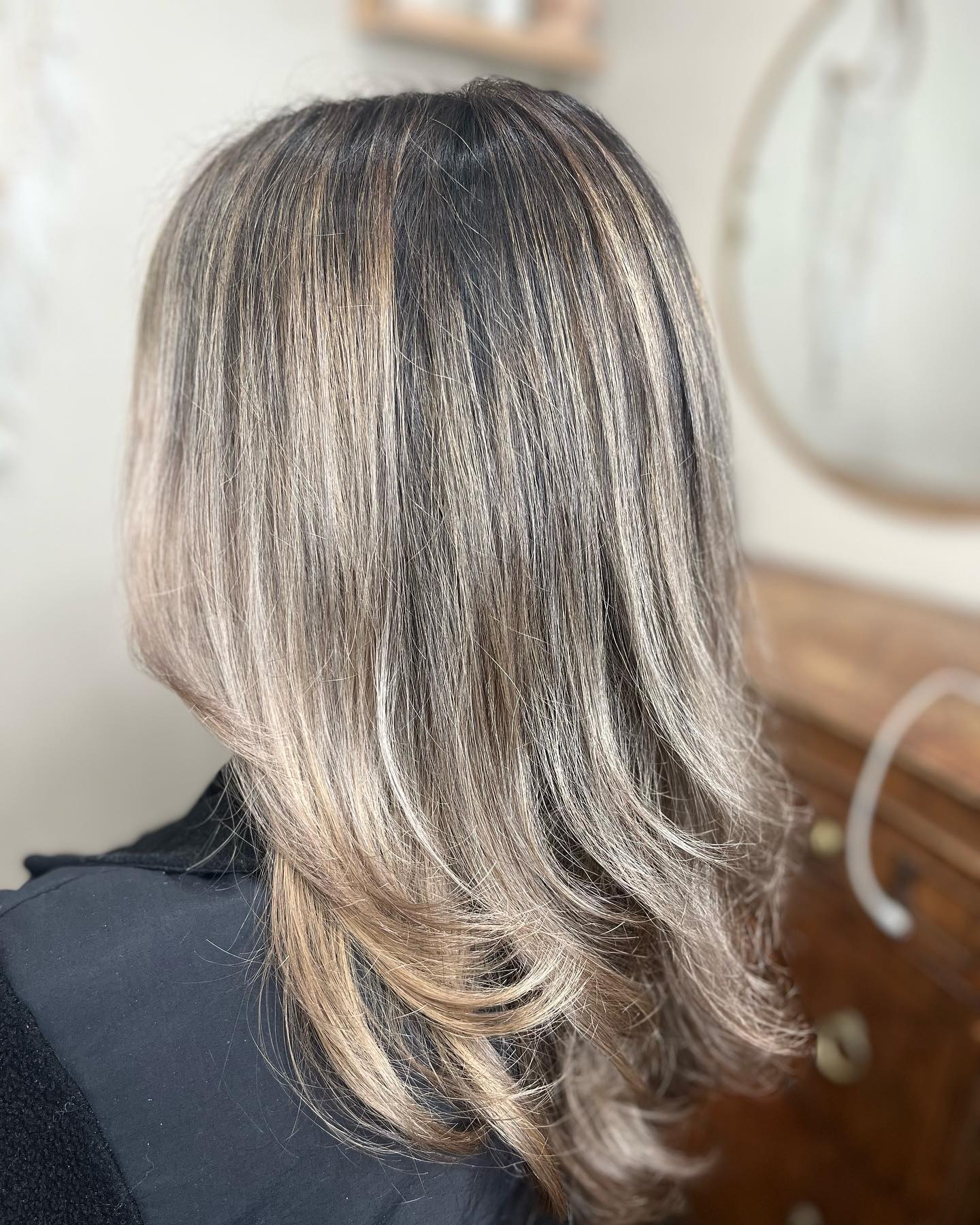 This short bob is for women who enjoy practical and quick and easy looks. It is very popular among mature women who prefer quick and easy, as well as effortless hairstyles that they can rock on a daily.
15. Feminine Cool Toned Cut

Go for this feminine icy look and show off the color, especially for the fall season. It is going to be quite popular during this period and among different age groups.
16. Light Icy Cool Toned Hairdo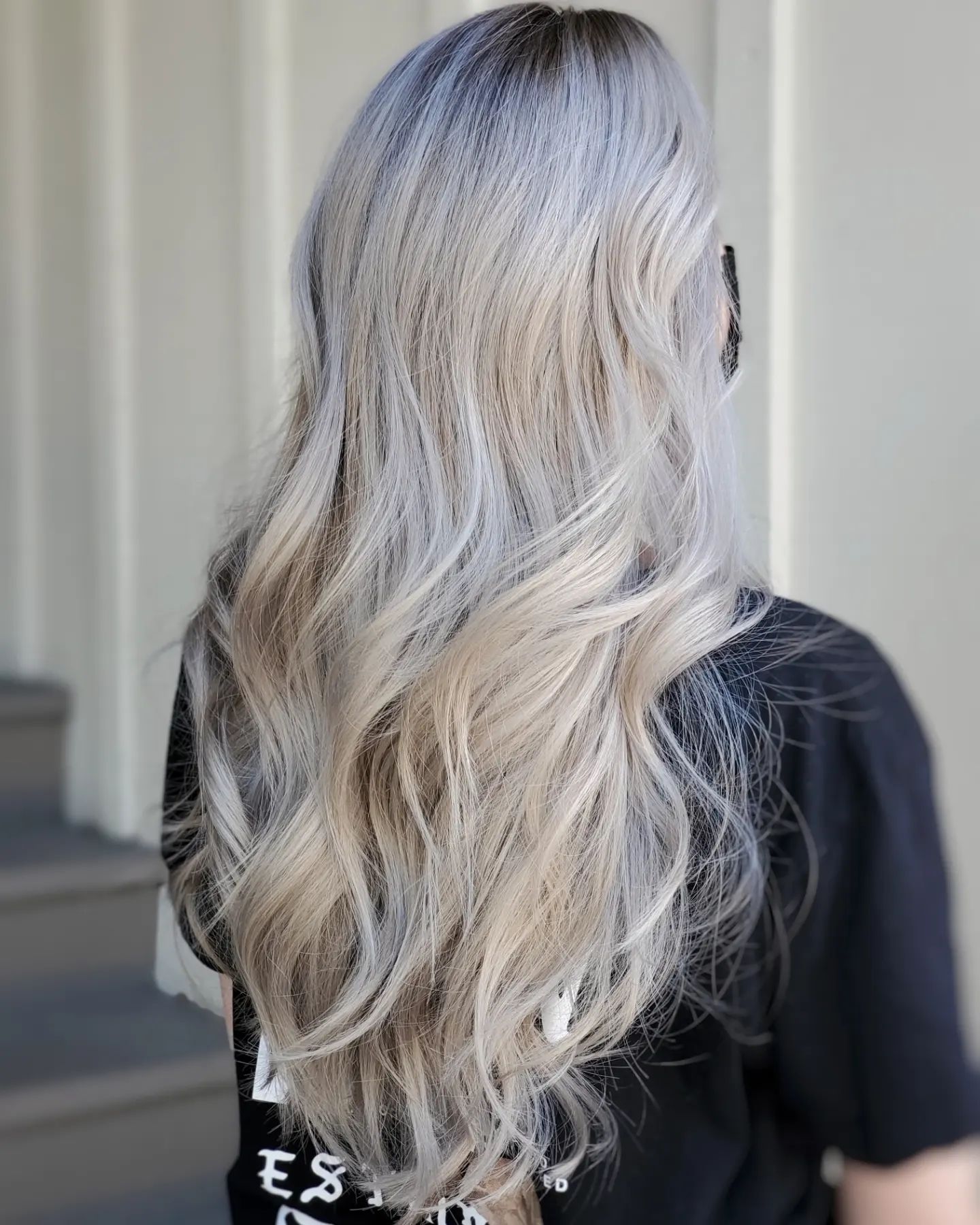 Light and icy, this sensual look is often worn by younger women who love to follow trends. If you enjoy modern hairdos and you're often on the lookout for something that is popular on social media, give this a go!
17. Wavy Cool Toned Haircut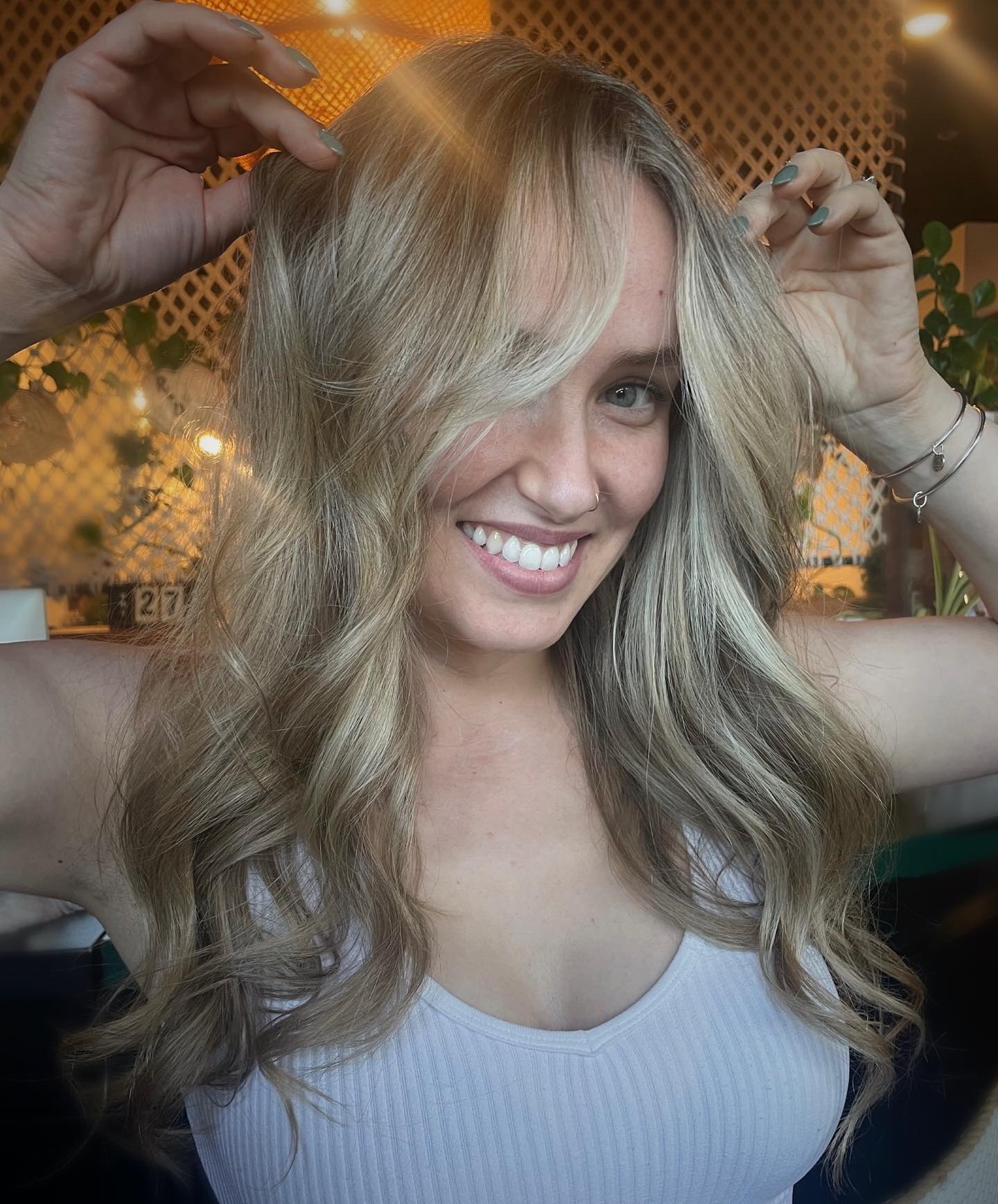 Try out a wavy hairdo and go for this mini-bang moment with it as well. Girls who enjoy trendy ideas and practical ideas will see the beauty of this look and its multi-purpose.
18. Straight Simple Cool Toned Hairdo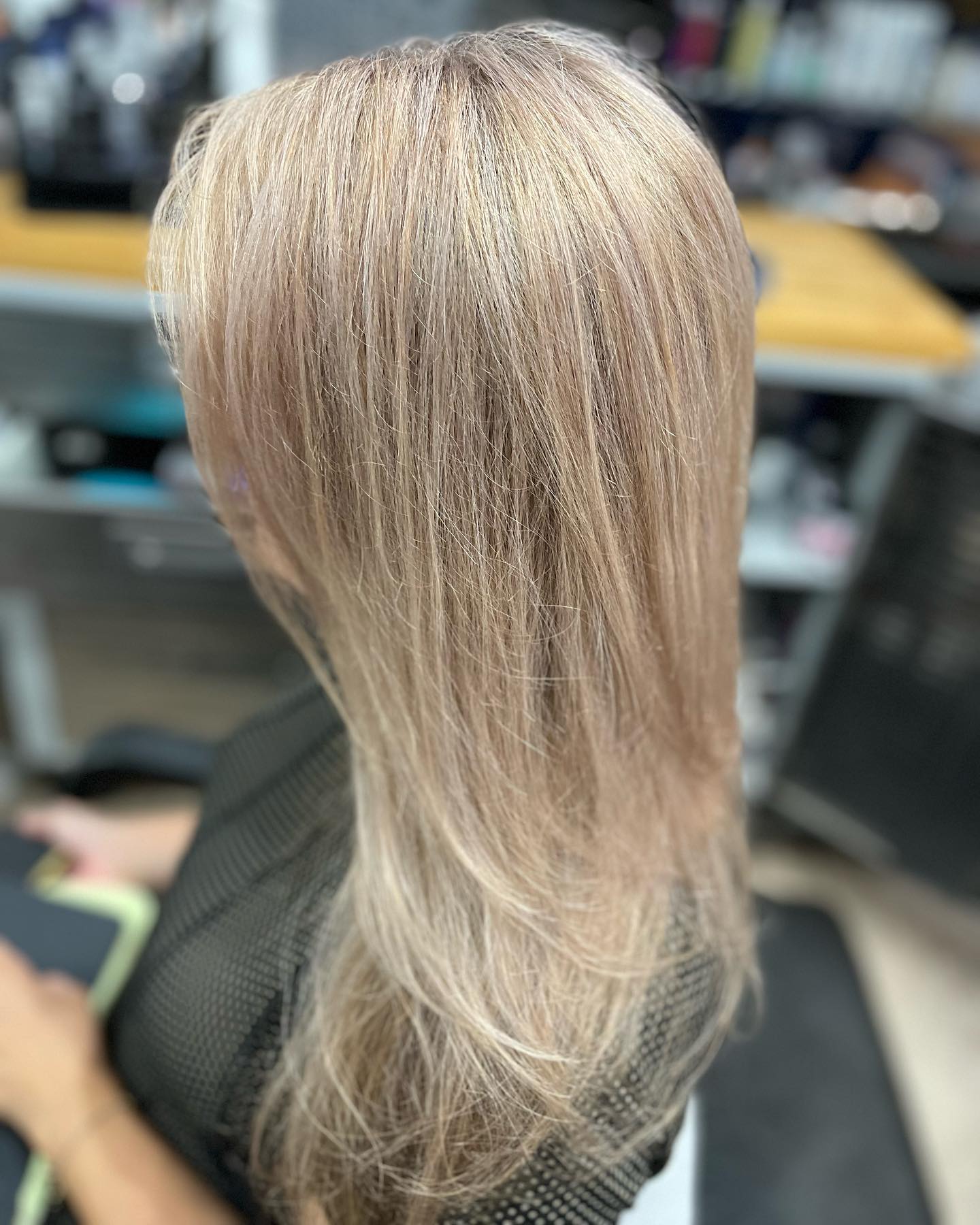 When it comes to this type of haircut and hair color it is vital that you cut it every 4 weeks. The look is hard to maintain since your hair is straight and done in layers, so watch out before you commit to it.
19. Long Voluminous Cool Toned Cut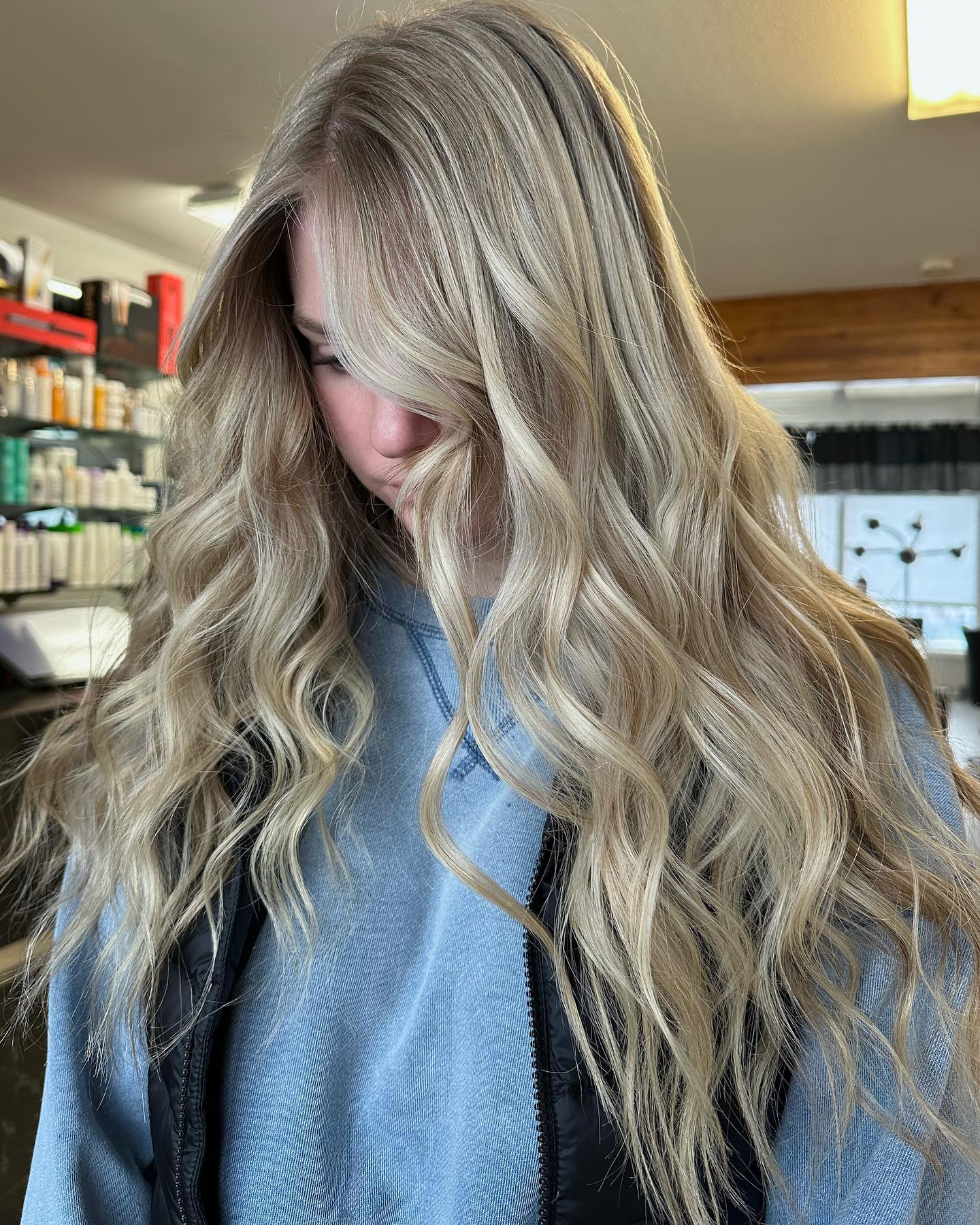 Long and super voluminous, this haircut and style are for those who enjoy wispy ideas. Curl the ends in a subtle way and rock this volume to any event, formal or informal, the choice is up to you!
20. Wavy Ends Cool Toned Look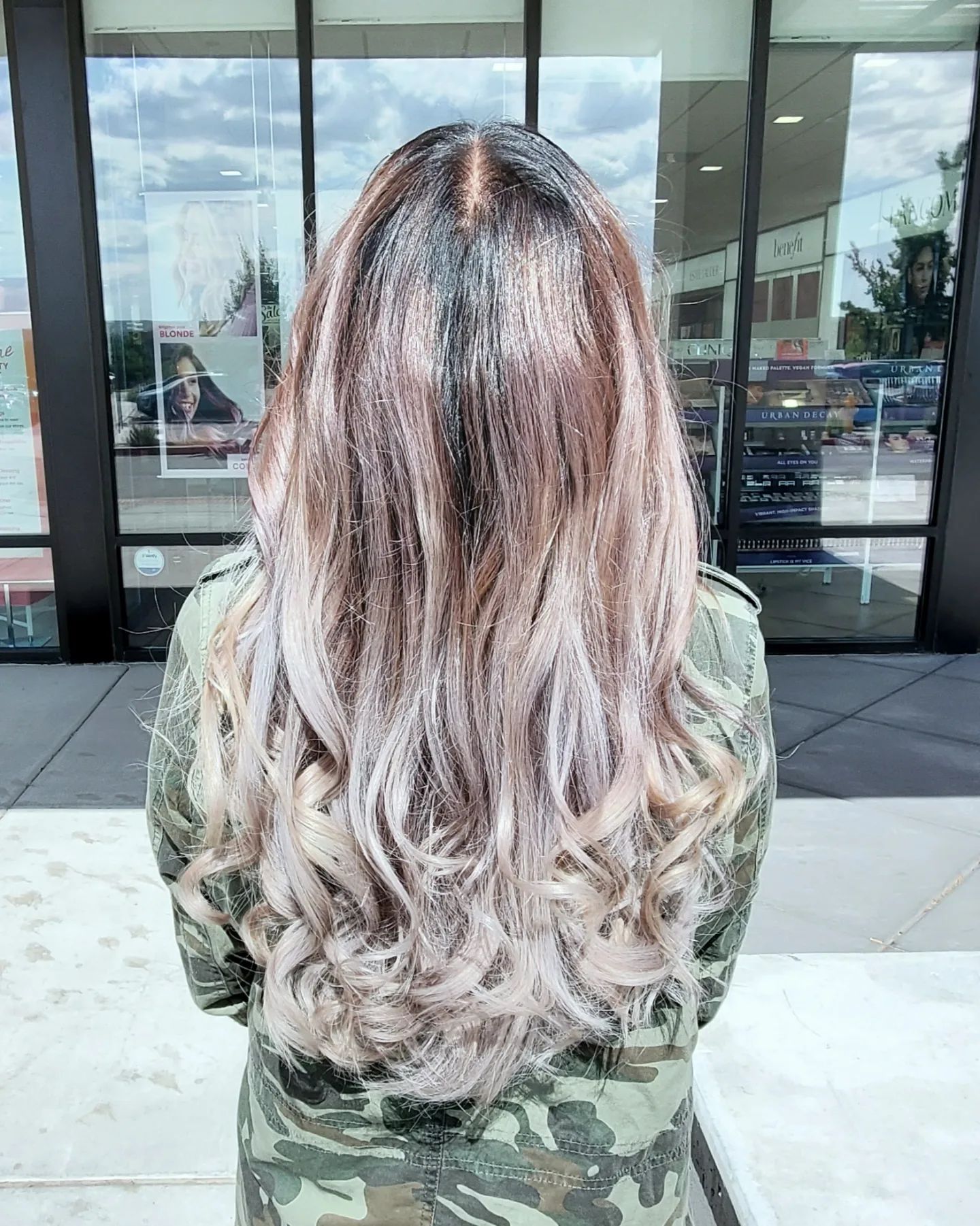 Go for these cute wavy ends and rock this cut anywhere and everywhere you want. It is very universal and has a multi-purpose, meaning that it can look great when styled straight, curly, wavy, or in a ponytail!
21. Short Lob Cool Toned Look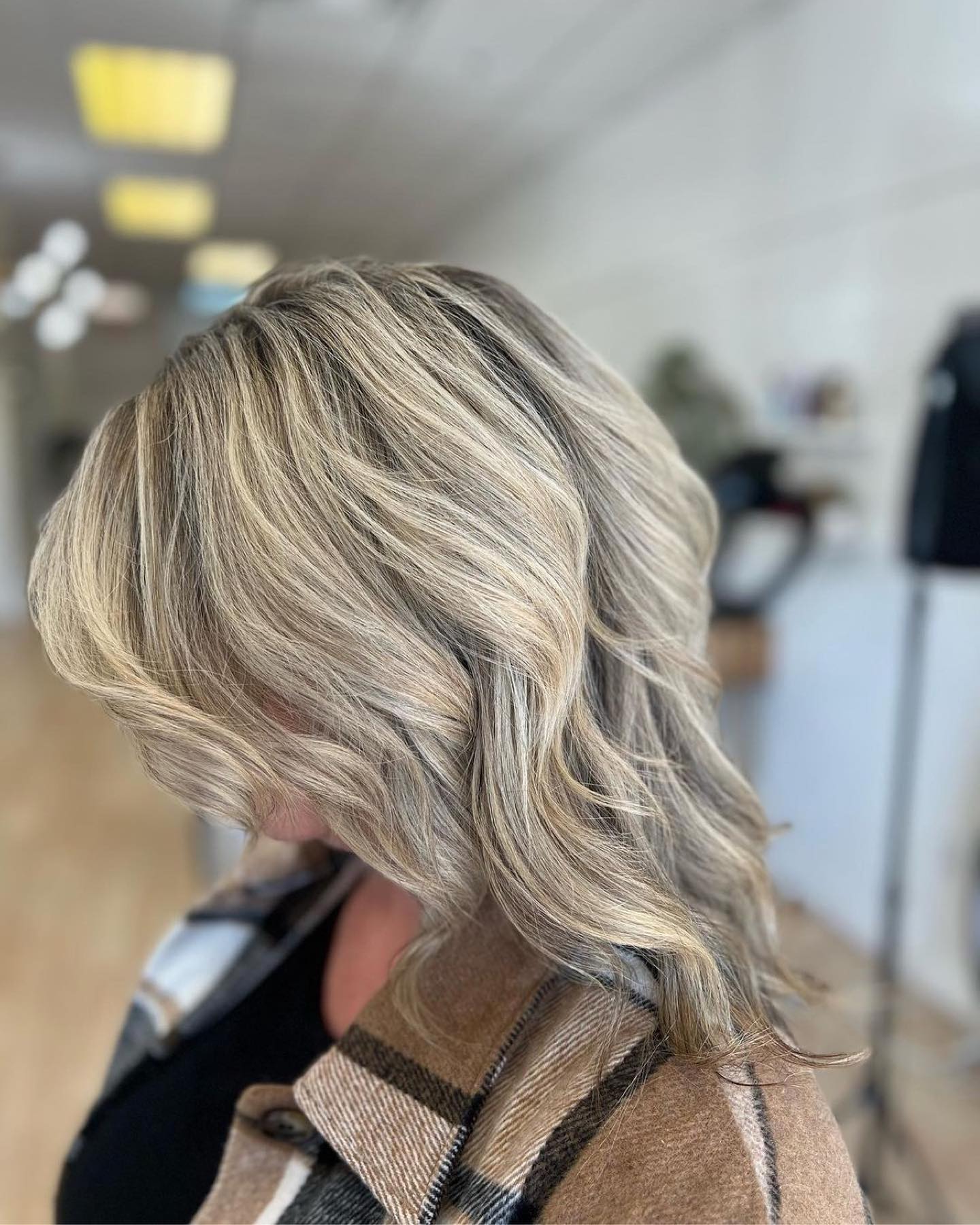 This cool lob hairdo is practical, quick, and easy to go for. All you have to do is cut it every 5 weeks to maintain the outcome, while coloring comes down to every 6-8 weeks.
22. Stylish Cool Toned Hairstyle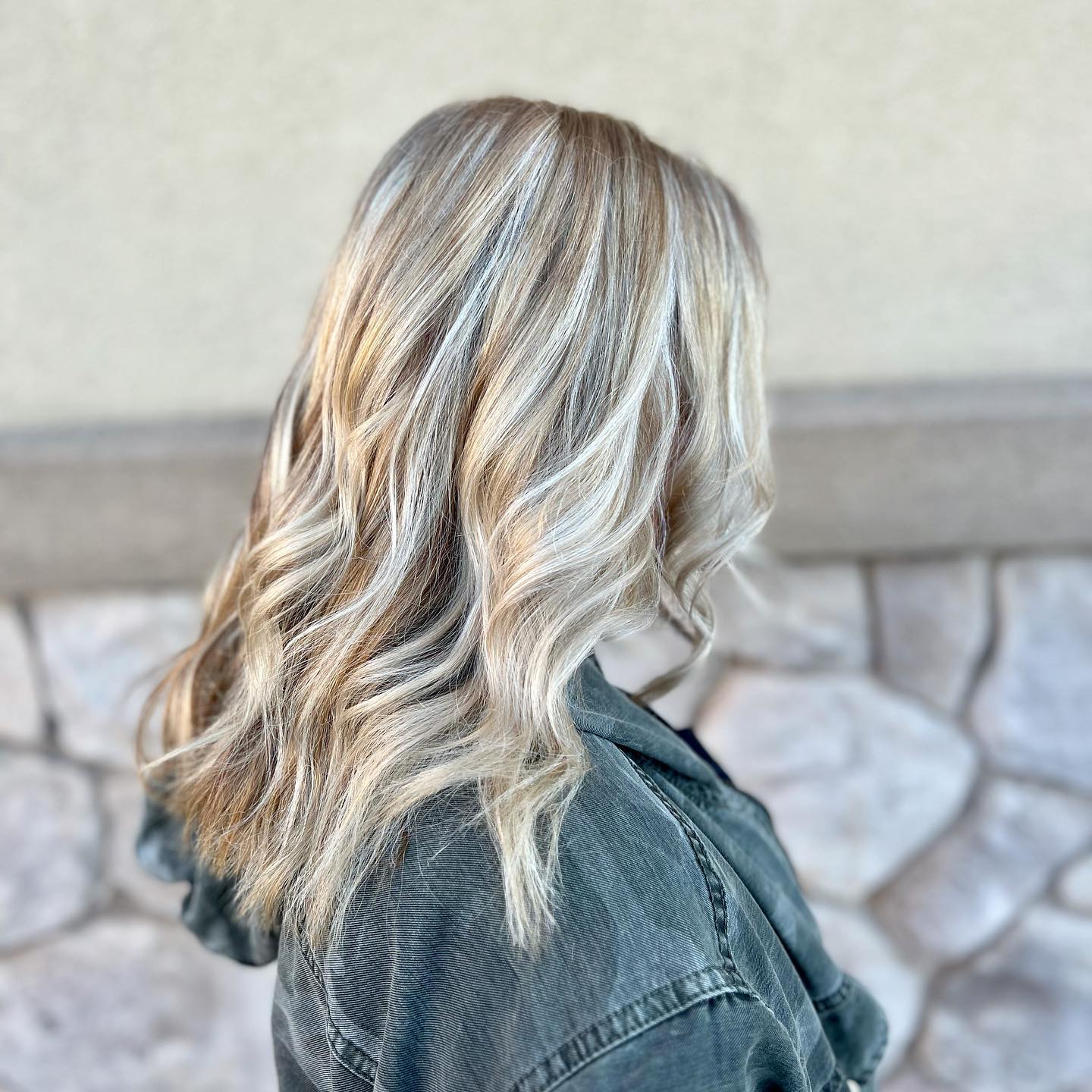 Try out this icy cool-toned look and give it a go for day-to-day wear. It is elegant and modern without being "too much". If you're a fan of low-maintenance blonde looks and you want an icy undertone, this may look the best on you.
23. Light Icy Cool Toned Haircut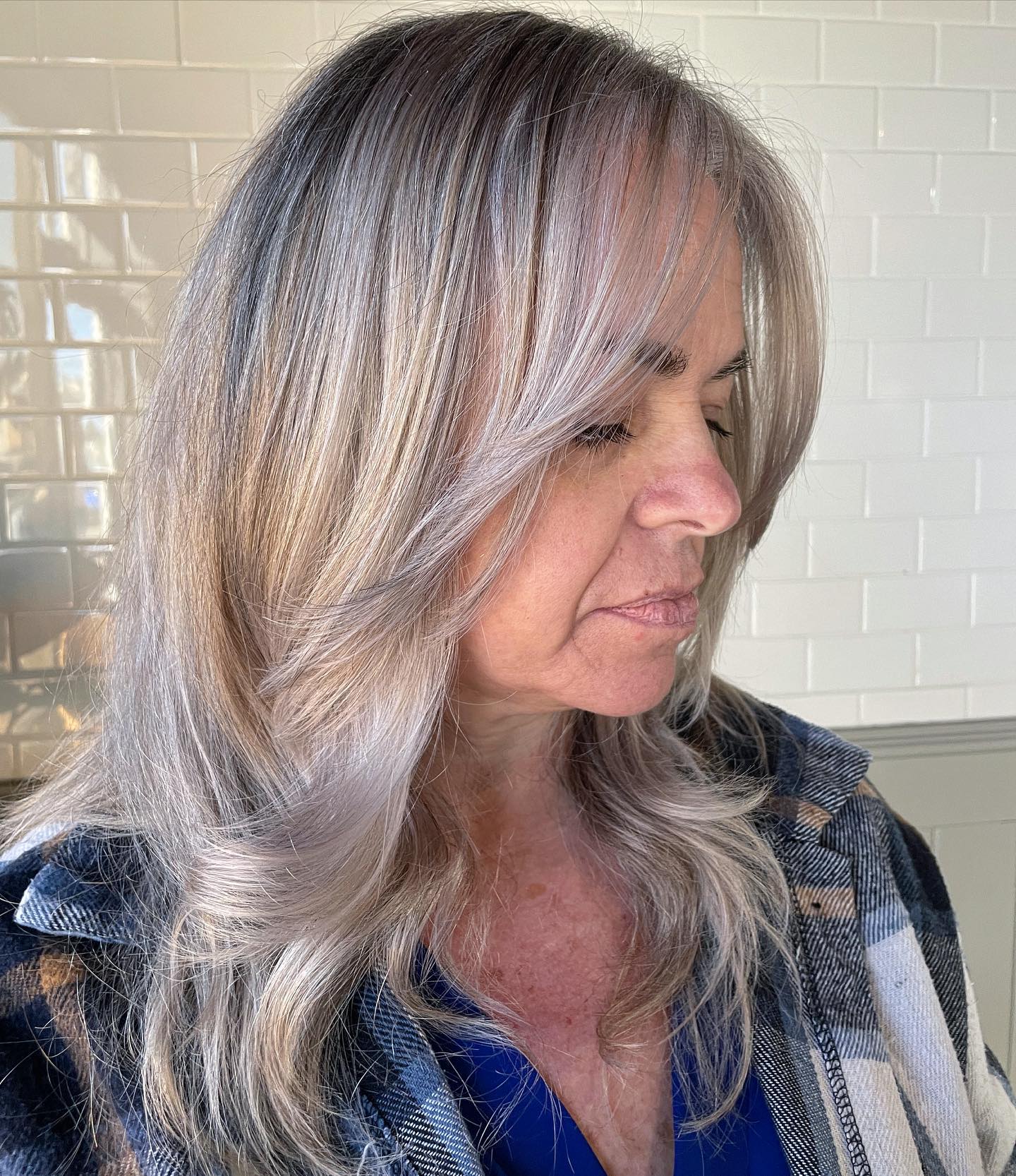 Moms – this is for you! This hairdo just goes to show you that you can rock an icy blonde design no matter your age. It can look so good when customized the right way, don't you agree?
24. Light Blonde Cool Toned Hairdo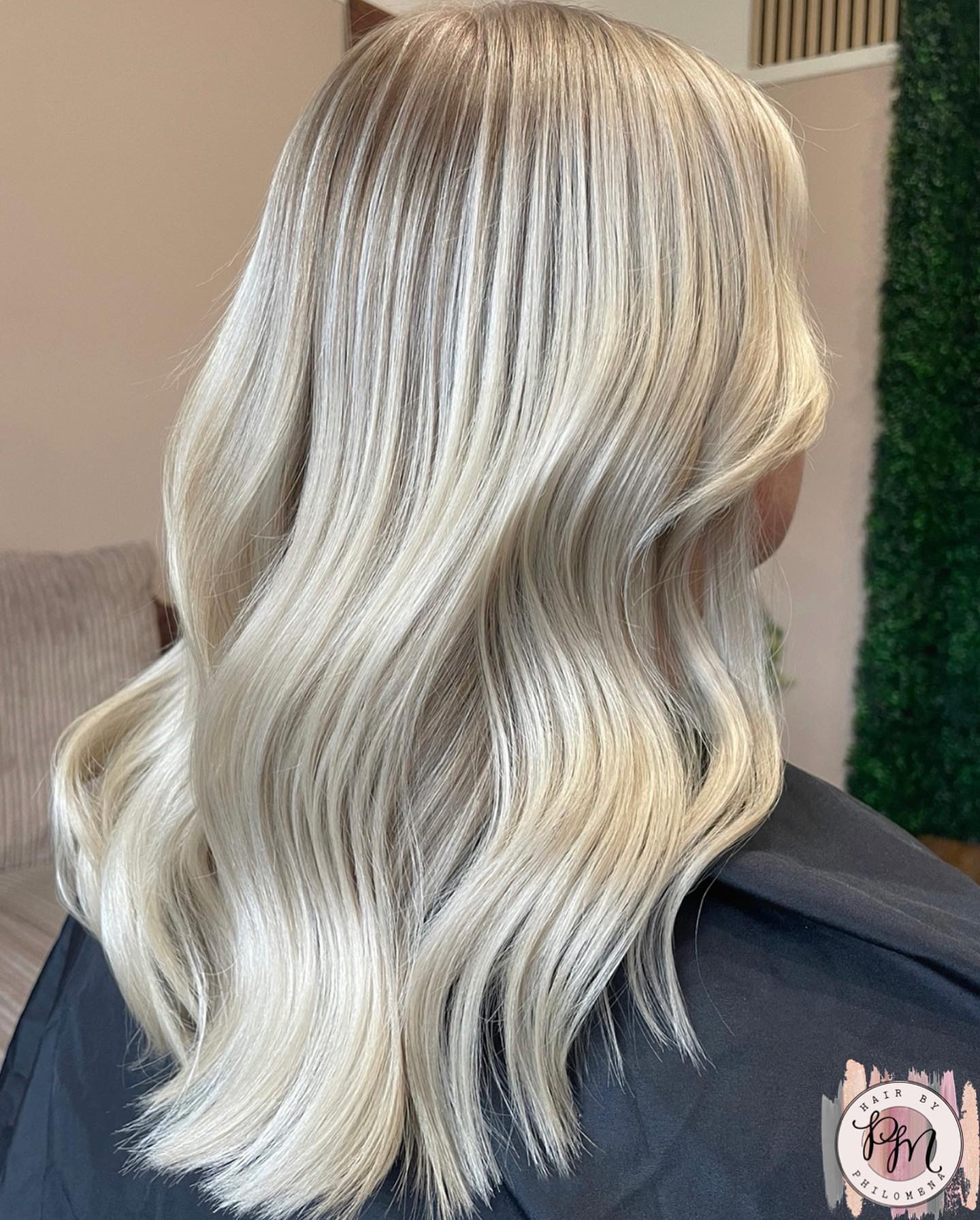 If you want to go with a true icy white hairdo, this is for you! A shade such as this one is going to be so popular for the fall and winter seasons.
25. Cool Toned Wavy Hairstyle Design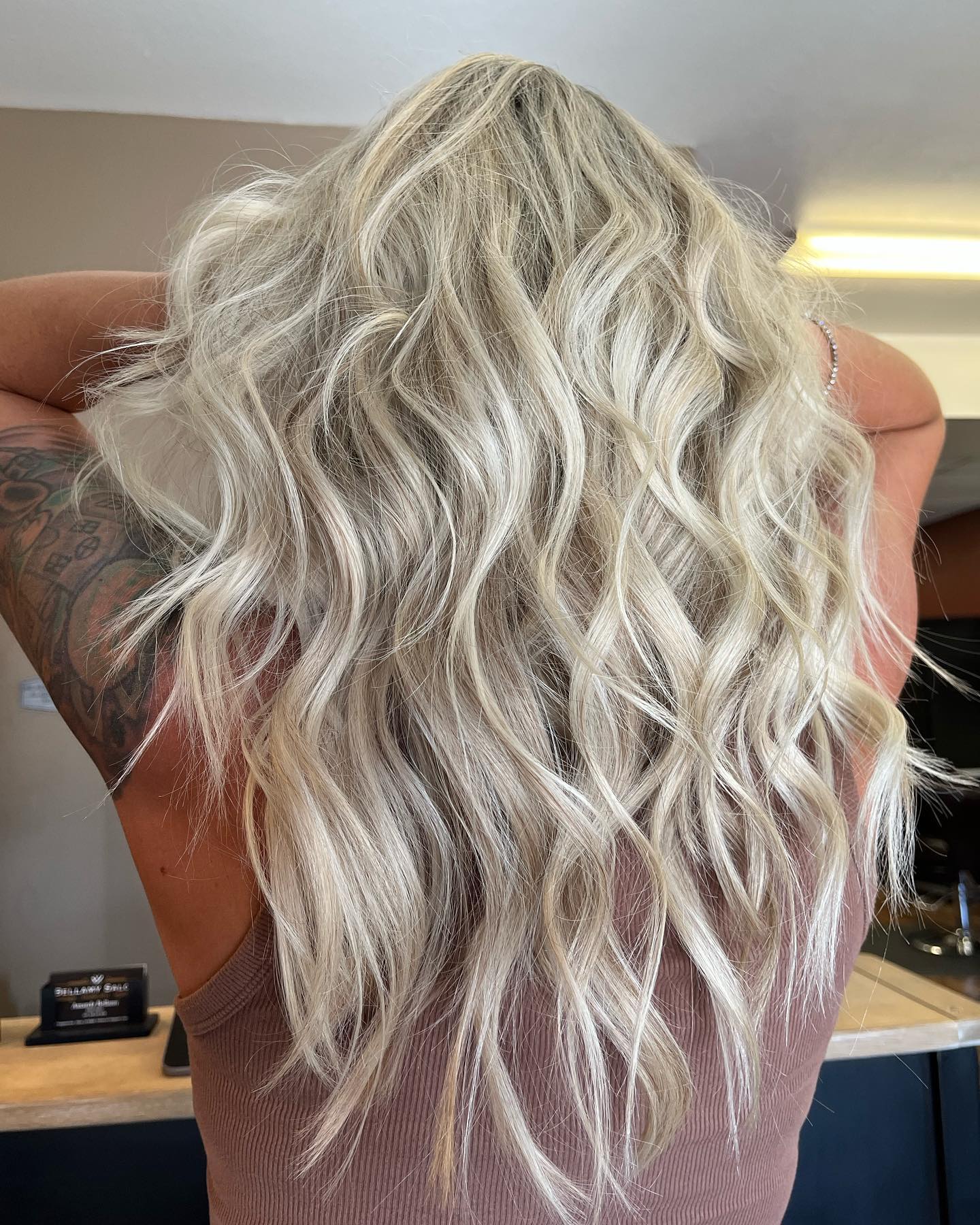 If you want to attract a ton of attention and looks with your new style – this is the way to do it. Women who enjoy subtle curls and cute waves will enjoy this formal and elegant hairdo.
26. Light Cool Toned Wispy Look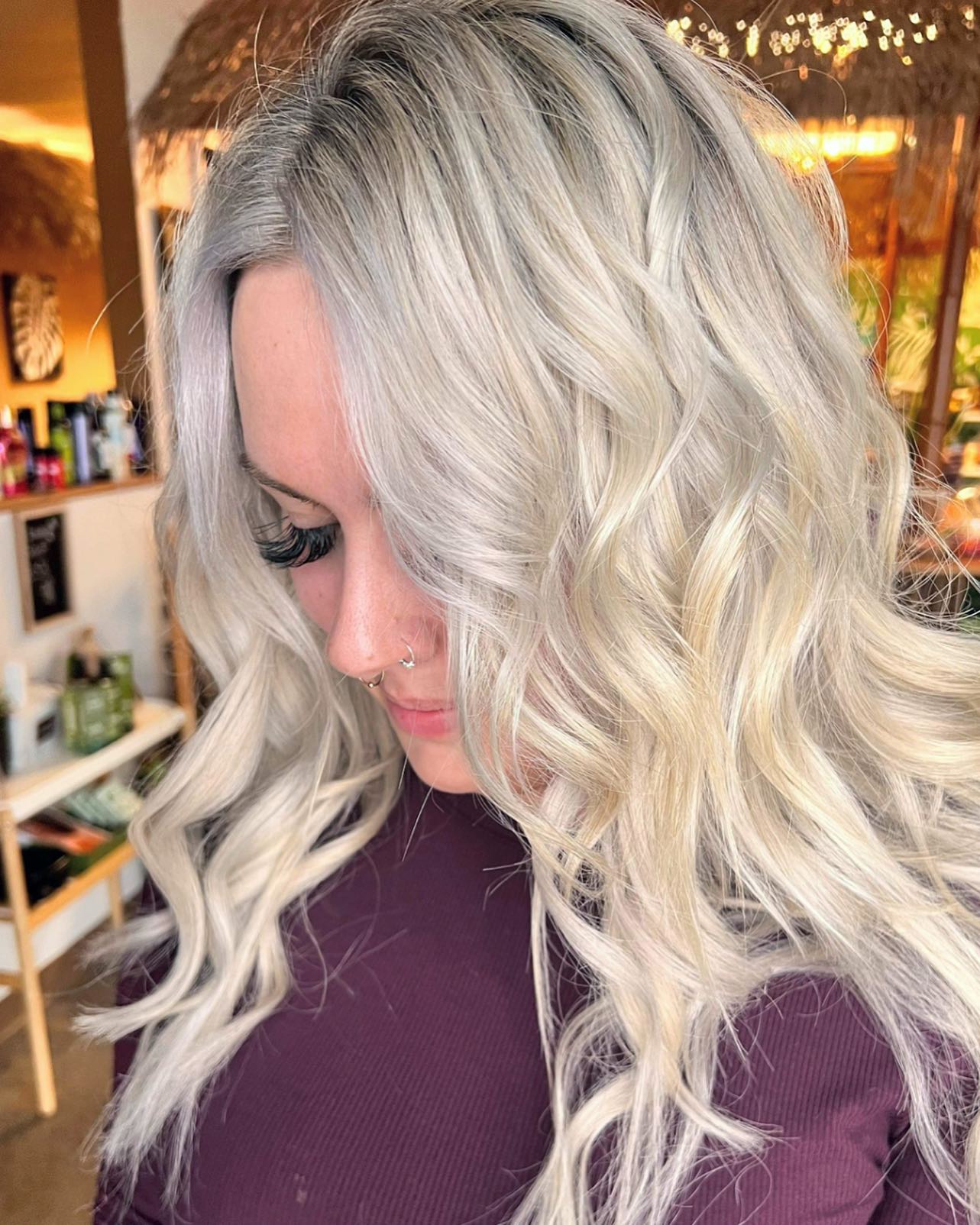 Make sure that you maintain this color by investing in your favorite hair care products. This shade might be tricky to pull off during your first coloring process, so make sure that you're persistent.
27. Straight Blonde Cool Toned Hair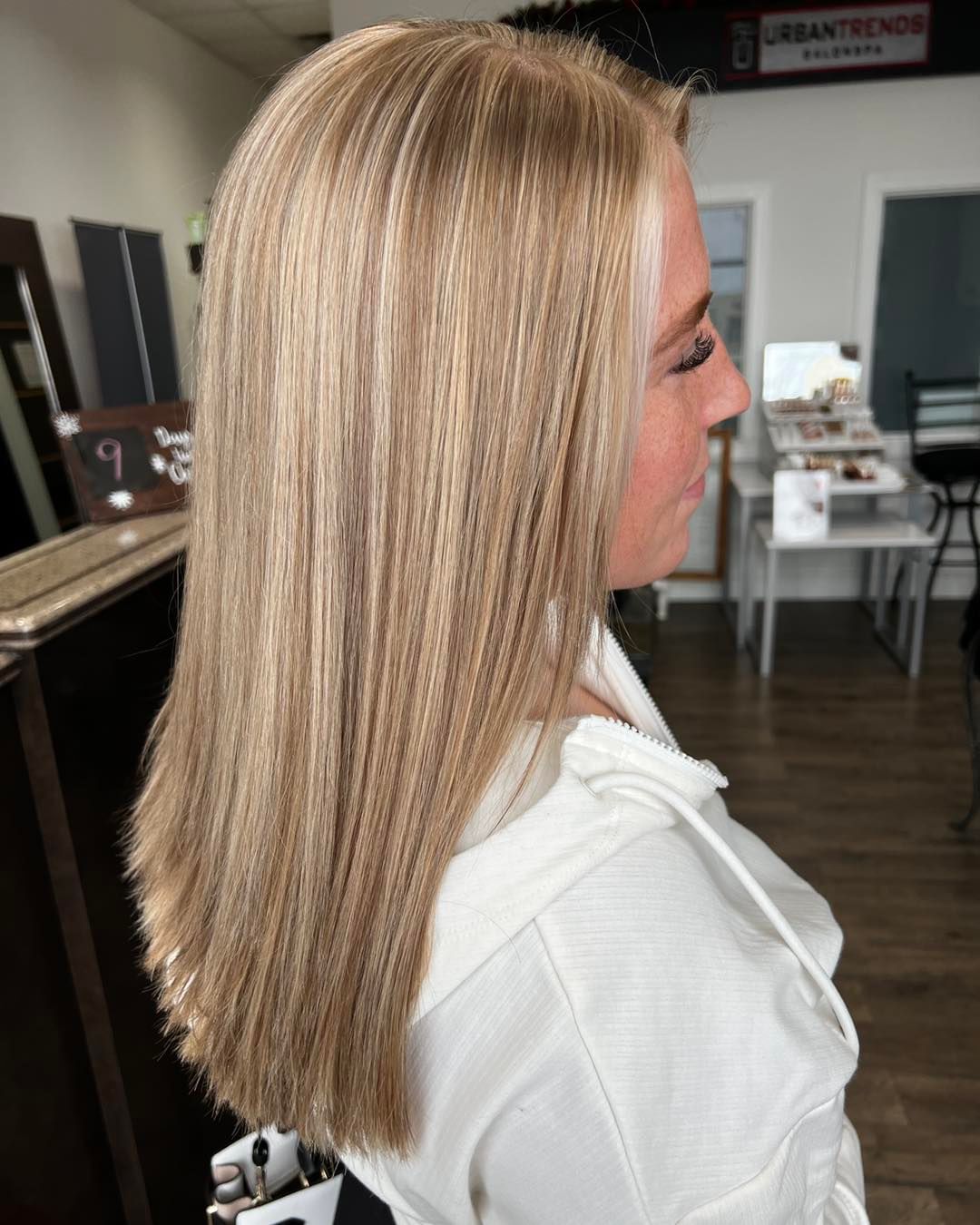 You should try a new shade of blonde, like this one! Women who have darker blonde already will enjoy spicing up their look with light icy highlights from time to time to bring it back to life and vibrancy.
28. Light Wavy Cool Toned Hair Design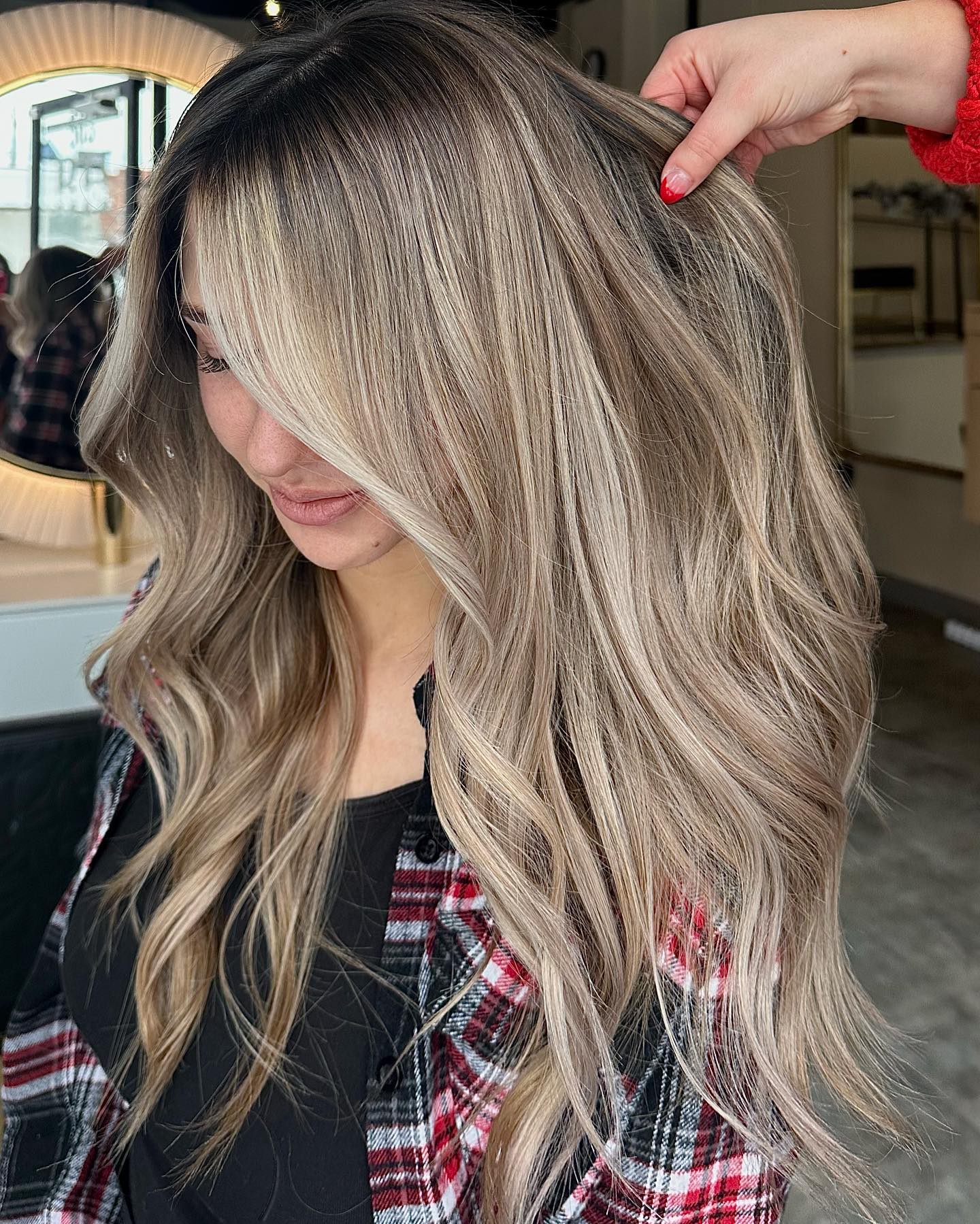 A darker brown base with lighter icy highlights is an amazing look for springtime. If you want to add a bit of color and not overdo it, this is what you should consider.
29. Long Shiny Cool Toned Look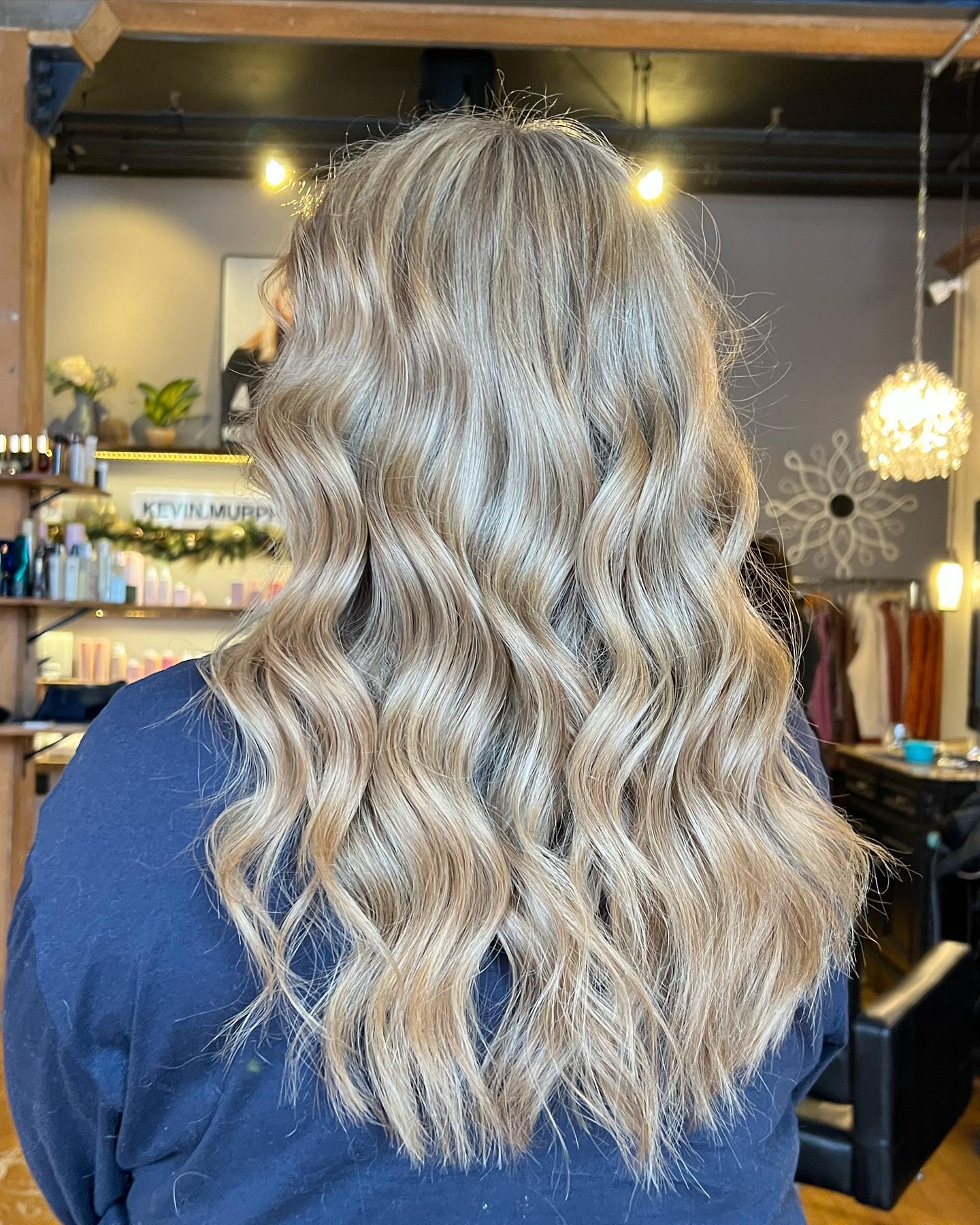 Add a ton of shine to your haircut by coloring it this way. If you're a fan of elegance and you want something modern and trendy, this will suit you so well. The end result can come in handy for loads of different events.
30. Short Chopped Lob Cool Toned Look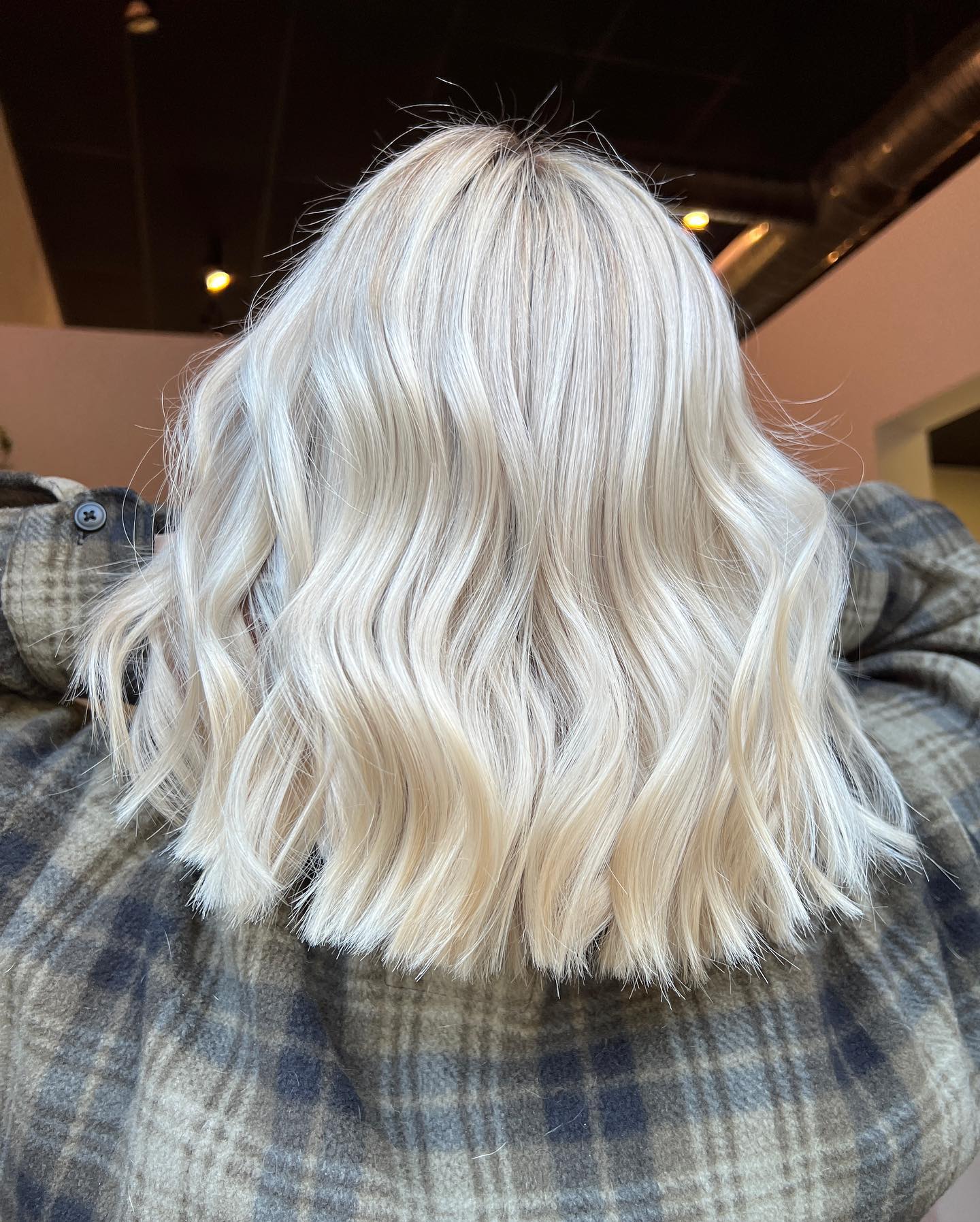 A short and chopped bob is for women who are all about practicality and cute little hairdos. This design is going to look amazing on those who are in their thirties. It is the perfect office haircut.
31. Straight Cool Toned Bob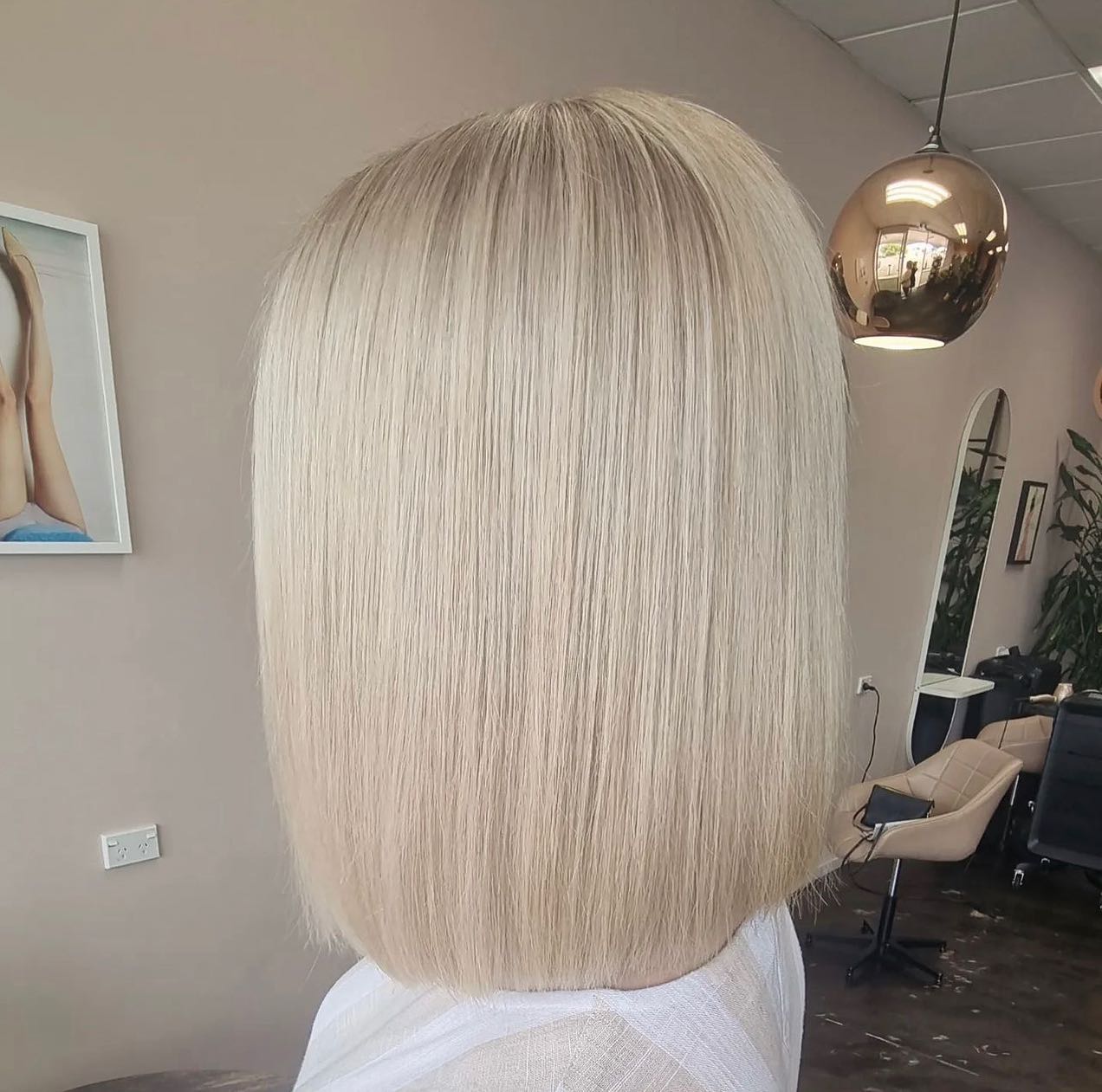 Go with this cool-toned bob and try it out for any event and opportunity that you like. If you enjoy stylish ideas and you like to follow trends – this is for you. Cut it every two months to maintain it.
32. Wavy Voluminous Cool Toned Hair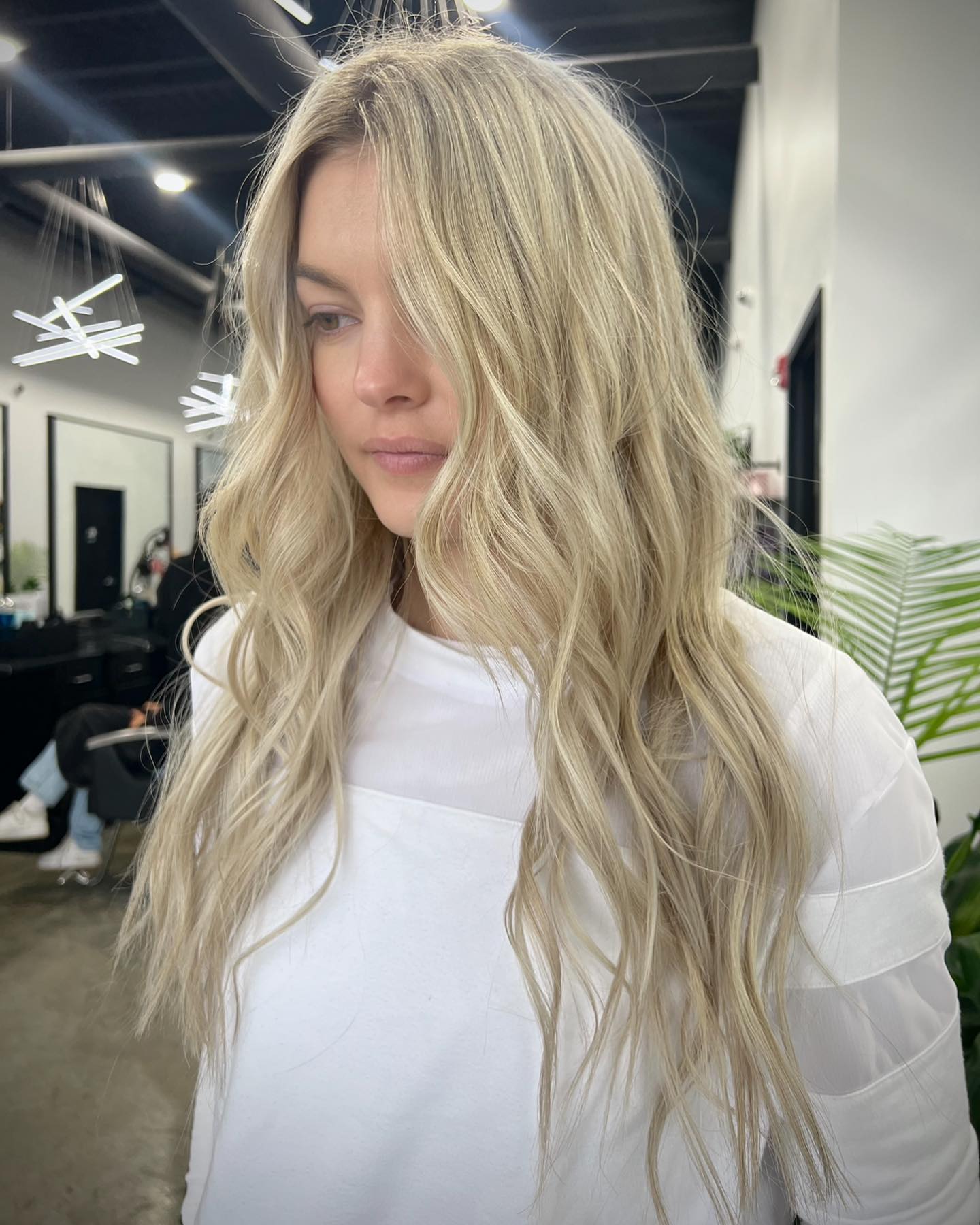 Wavy and voluminous haircut such as this one is going to look cute and super flirty. If you're a fan of subtle curls and light icy blonde transformations, this is for you.
33. Simple Cool Toned Bob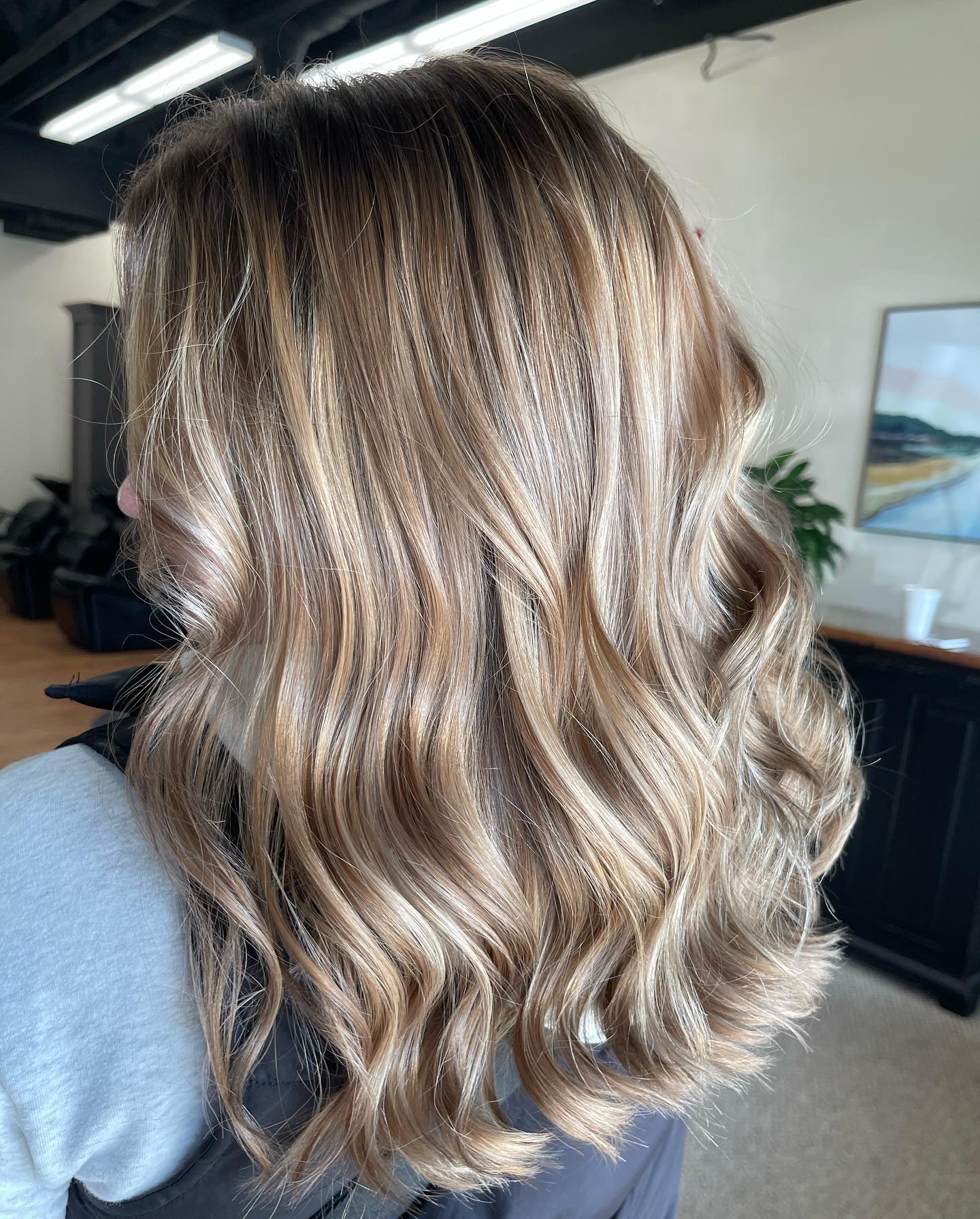 Lastly, you can try this simple cut and color. It is going to look amazing on women who are in their thirties to forties. It is practical and easy to style, ideal for anyone wanting to embrace a fun new change!
Color Your Hair Now
Do you want to rock something short and sweet, or something long and bold? All of these looks can suit women of all age groups! It is up to you to find a look that you love and to customize it to your liking. What do you enjoy the most out of the bunch? Let us know, we can't wait to see you rocking your new icy cool-toned blonde.