Are you an Asian woman looking for your new hairdo idea and inspiration? Maybe you're interested in a modern haircut? If so, you're going to like this article and you will appreciate loads of our unique ideas. Keep on reading and stick to one design with over 30+ unique ideas that you can choose from.
How To Style Asian Hair?
Asian hair is quite tricky to style and maintain on a daily. This is because Asian women have flat, straight, and thin hair naturally. If you're trying to fix this hair texture make sure that you invest in its maintenance. The best way to do so?
Purchase hair care products that give you volume
Use a hairspray that will boost your strands and give them fluff and fullness
Make sure that you don't over-wash it and wash every 3-4 days
Use dry shampoo when your hair is dirty to achieve a lot of volume and bounce
What Are Modern Asian Hairdos?
Modern Asian hairstyles can be anything and everything that you want them to be. This is because trends are always changing, and not every look is for everyone. This is where your hair texture, length, color, and head shape will come to play. Make sure that you consult with your hairstylist before you start cutting your hair. In most cases, these are safe, bulletproof, and modern solutions:
Choppy bob or lob hair
A-line colored cuts
Ombré and balayage hair
Pixie cuts with bangs
1. Elegant Ombre Brown Modern Asian Hair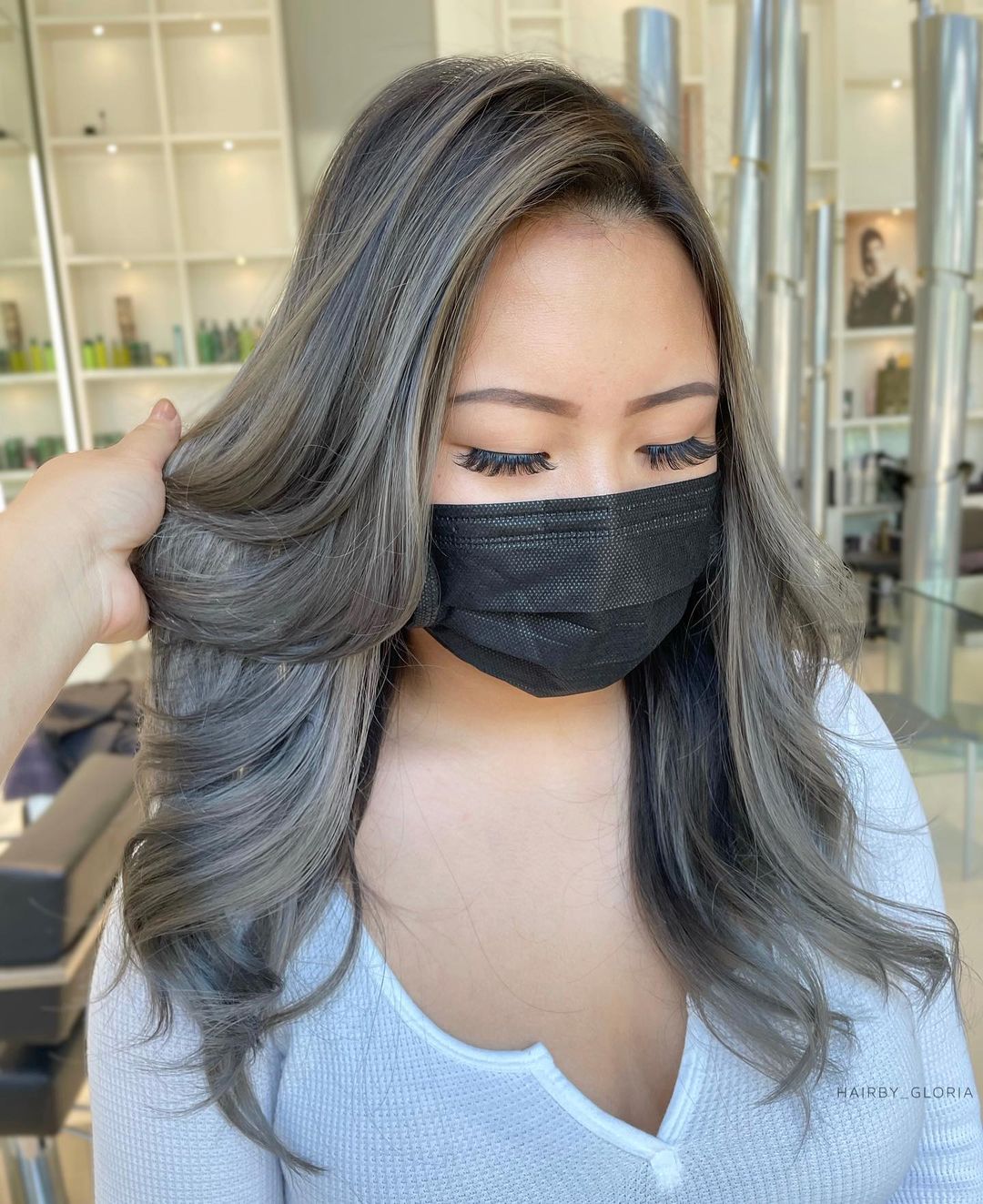 A light ashy hairdo that is going to be super popular & modern this fall!
2. Light Blonde Highlights Modern Asian Hair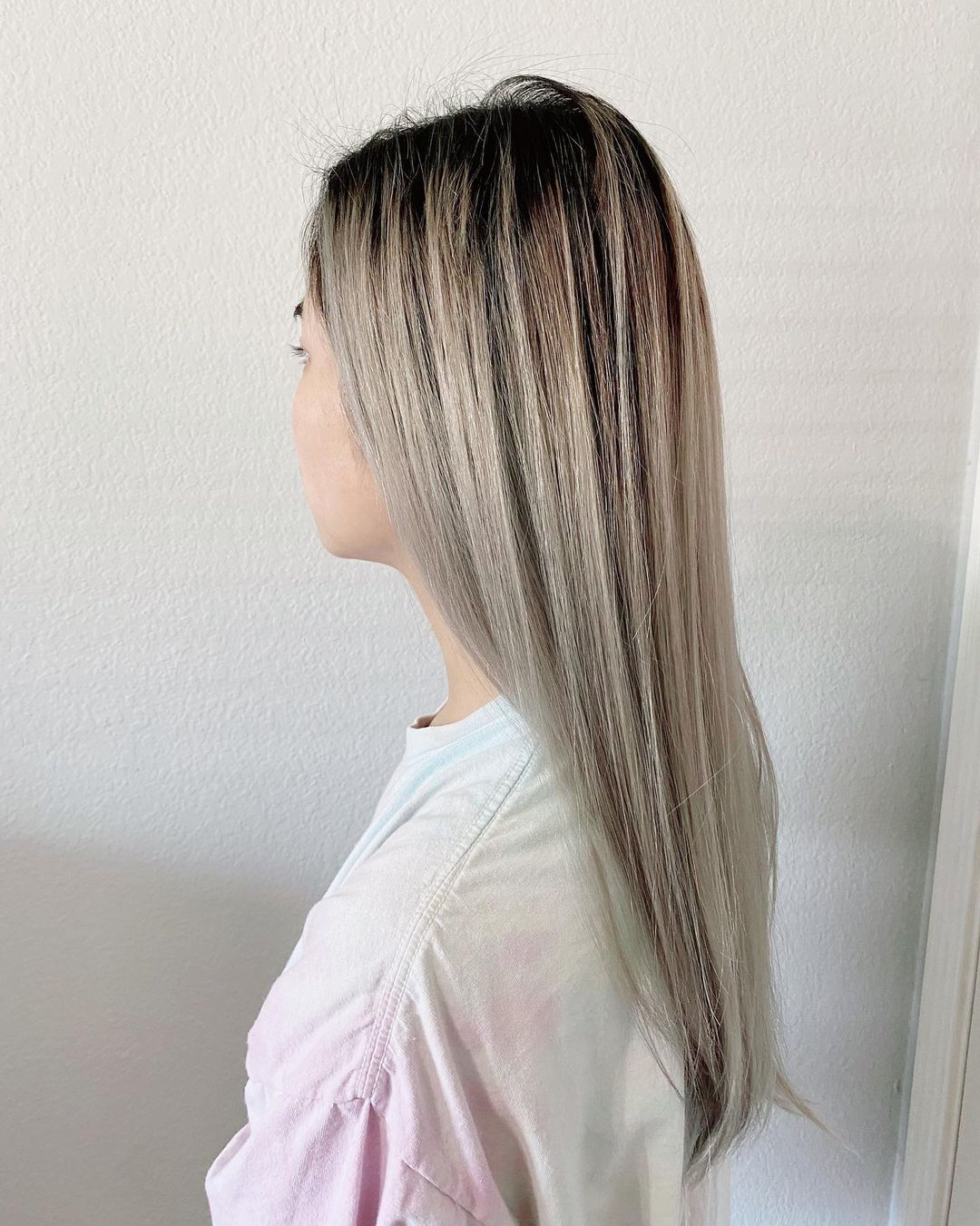 Icy blonde hair will look the best on younger women and teens.
3. Modern Asian Hair Choppy Pixie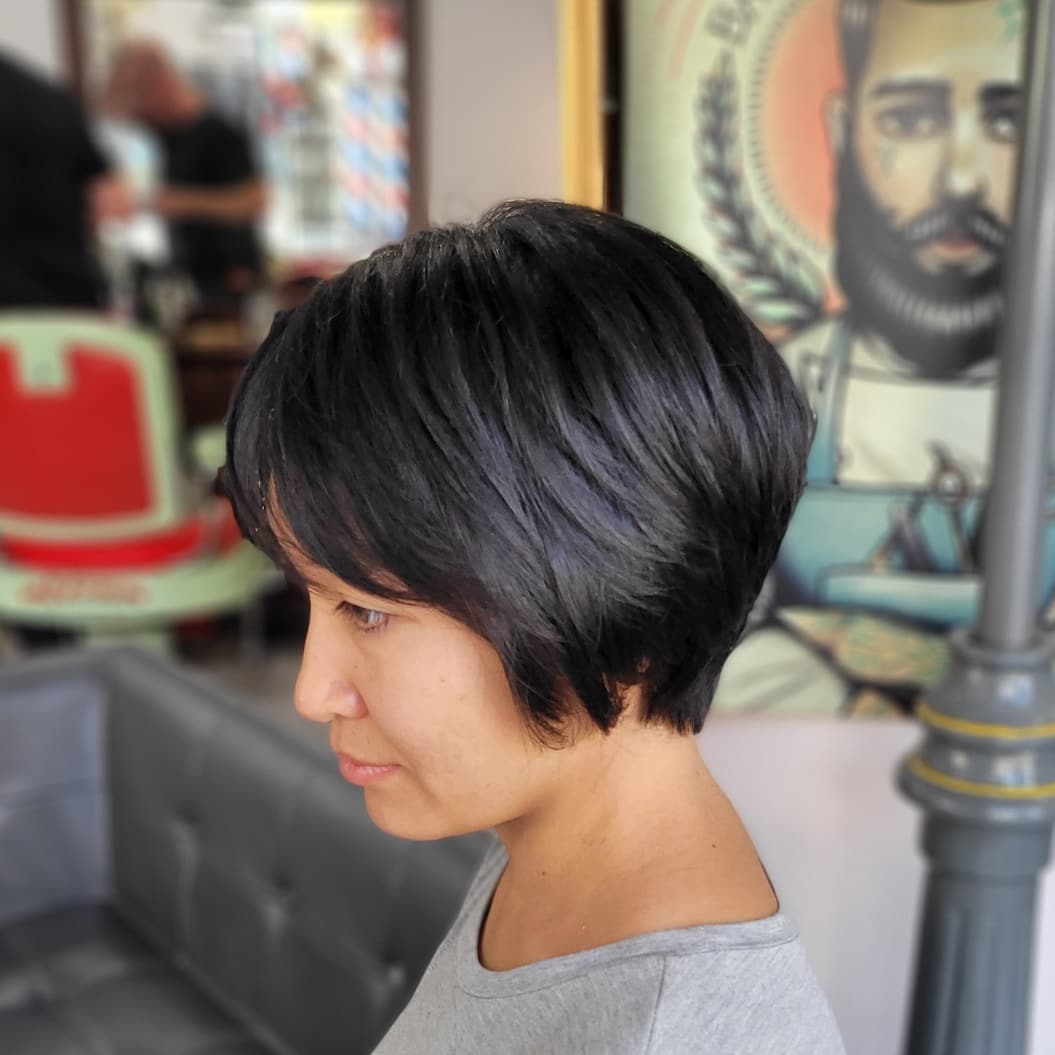 A choppy pixie cut such as this one will suit low-maintenance girls or women the best.
4. Voluminous Hair Modern Asian Hair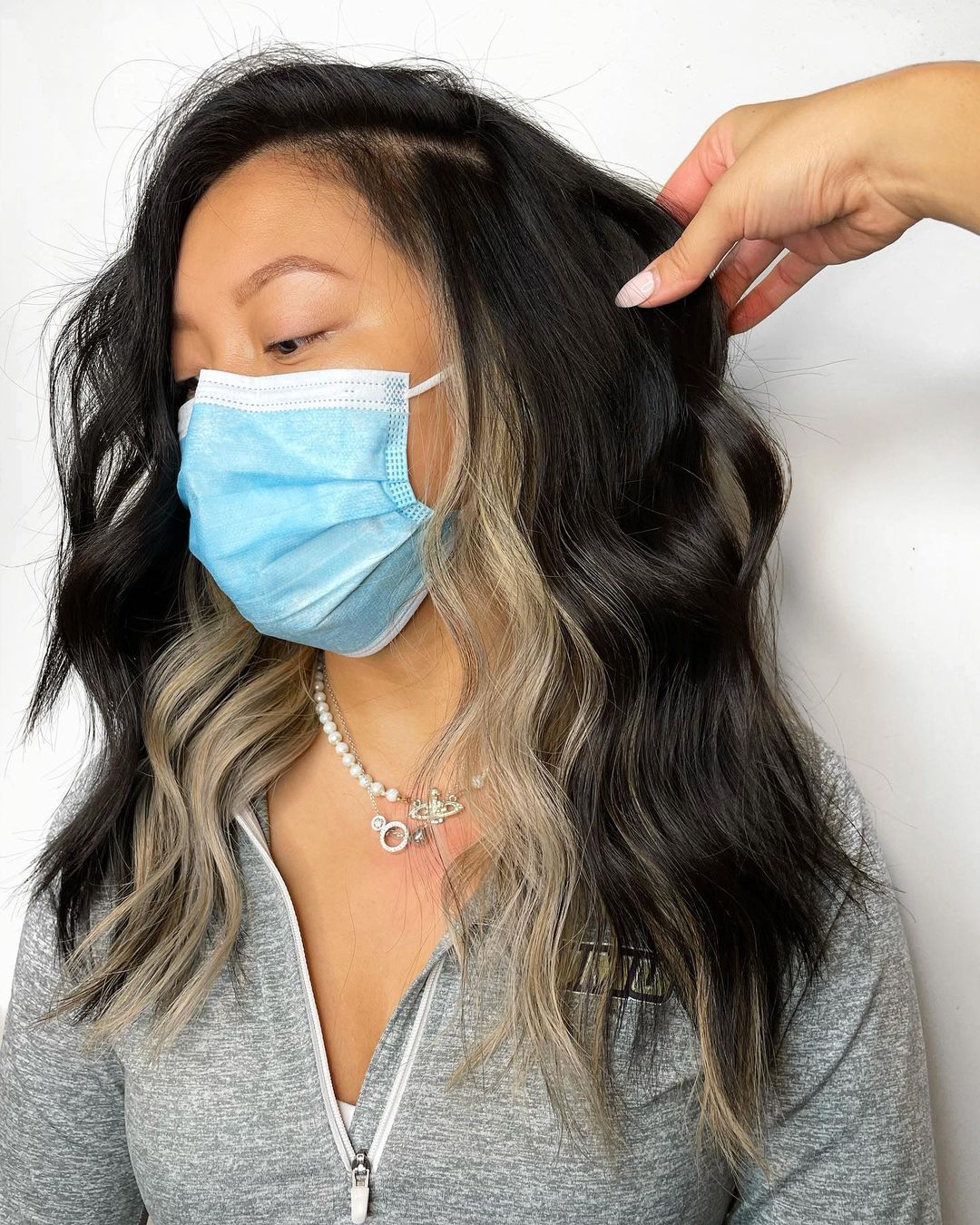 Add these light blonde highlights at the front portion to your natural brown texture and enjoy this modern outcome.
5. Brown Subtle Hairdo Modern Asian Hair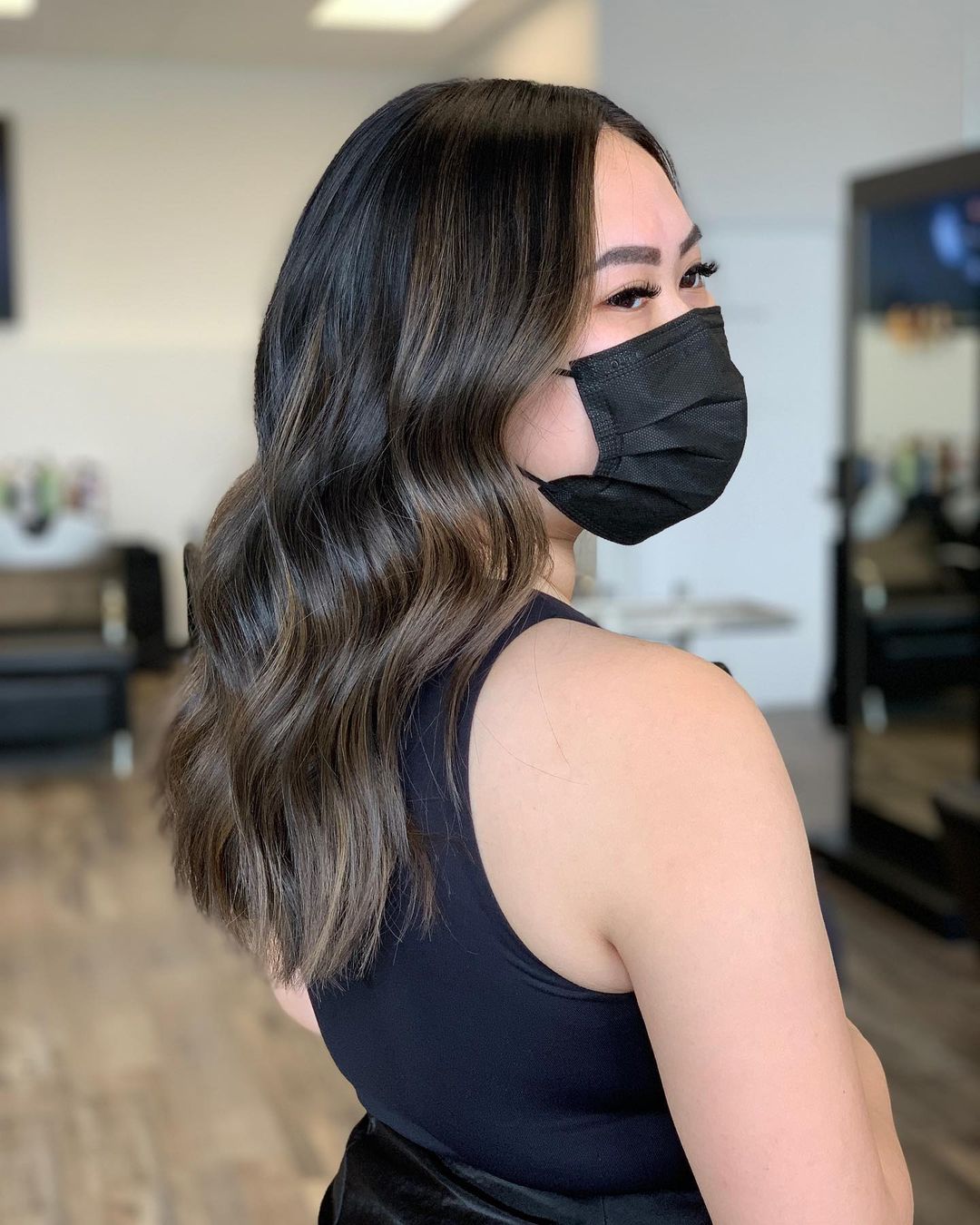 Wear & slay subtle highlights and waves if you're a fan of elegant modern Asian looks.
6. Modern Asian Hair Light Blonde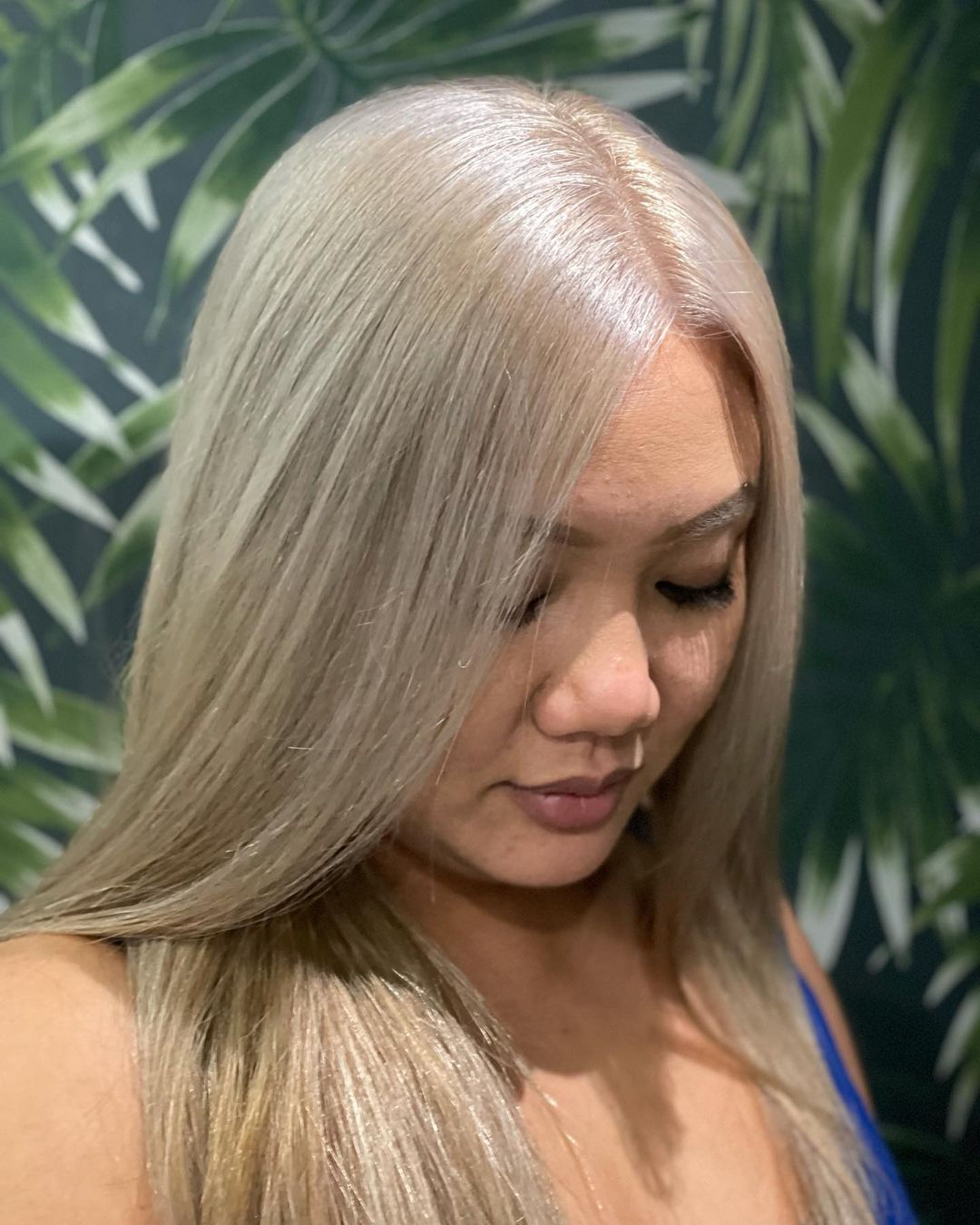 This bright blonde hair needs regular color touch-ups, so make sure that you're fully in it.
7. Chunky Layered Modern Asian Hair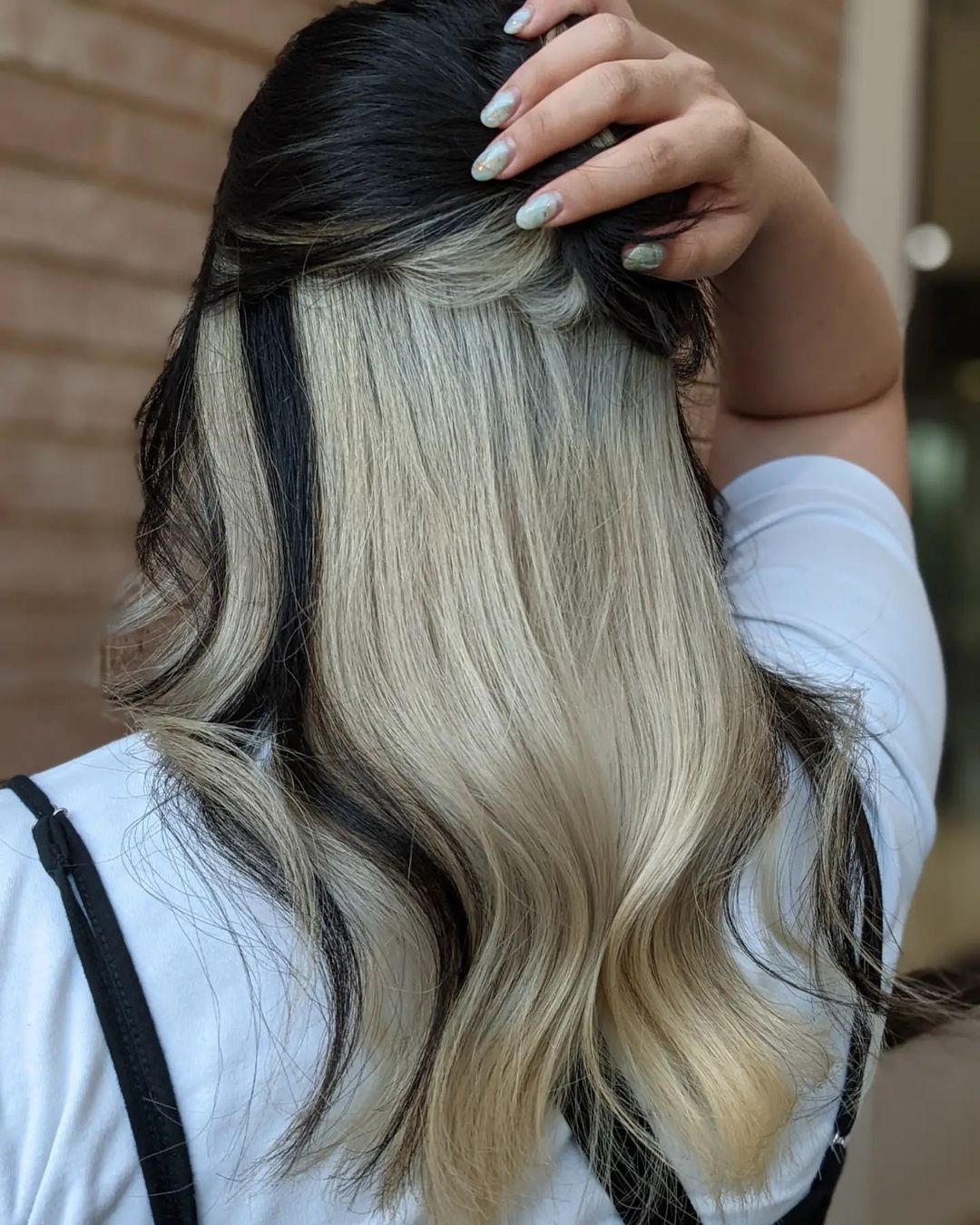 Chunky highlights are a new modern hairdo that is a huge trend in 2021.
8. Brown Highlights Modern Asian Hair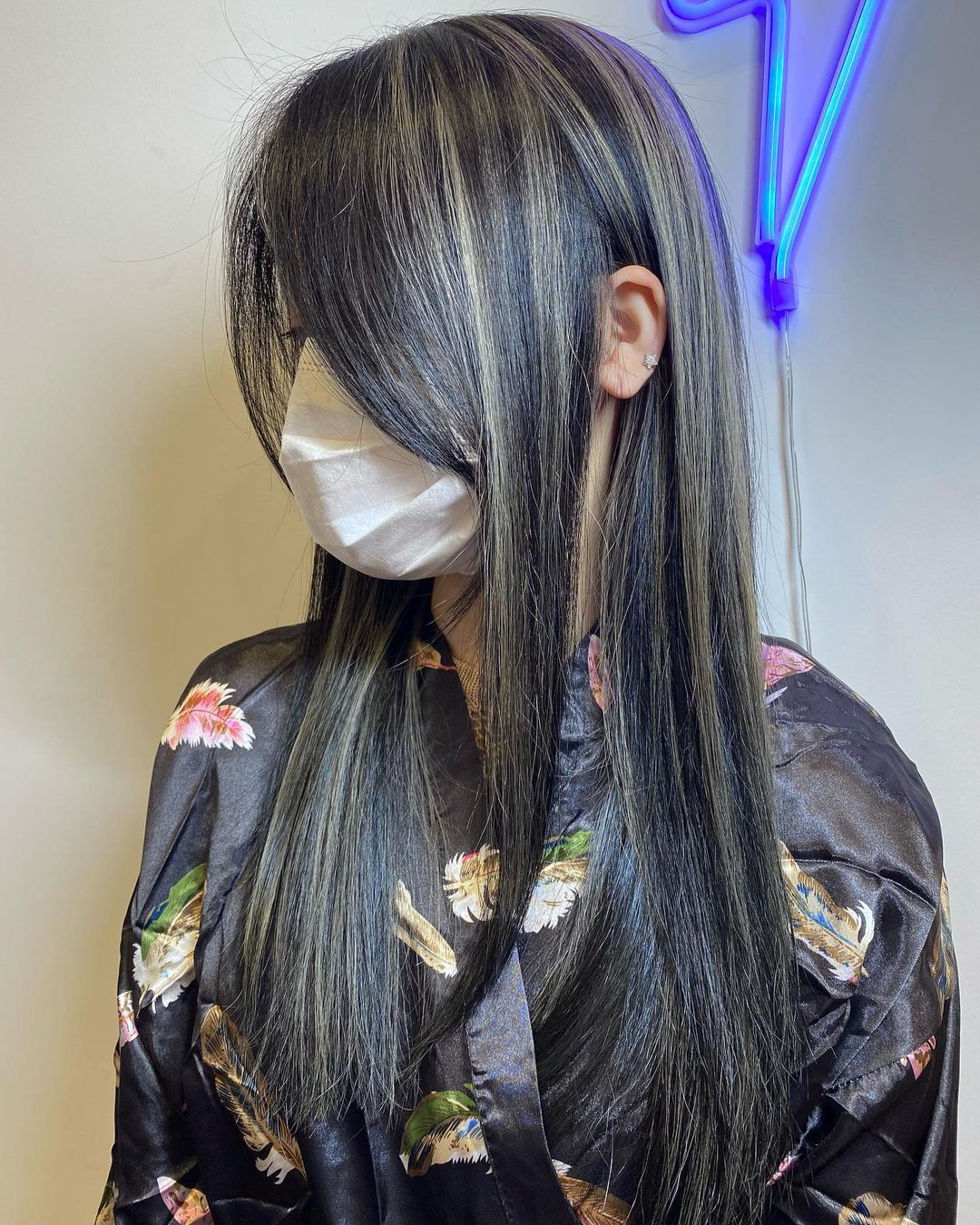 If your hair is on a thin side you can experiment with this look and wear it in a modern way.
9. Ombre Blonde Modern Asian Hair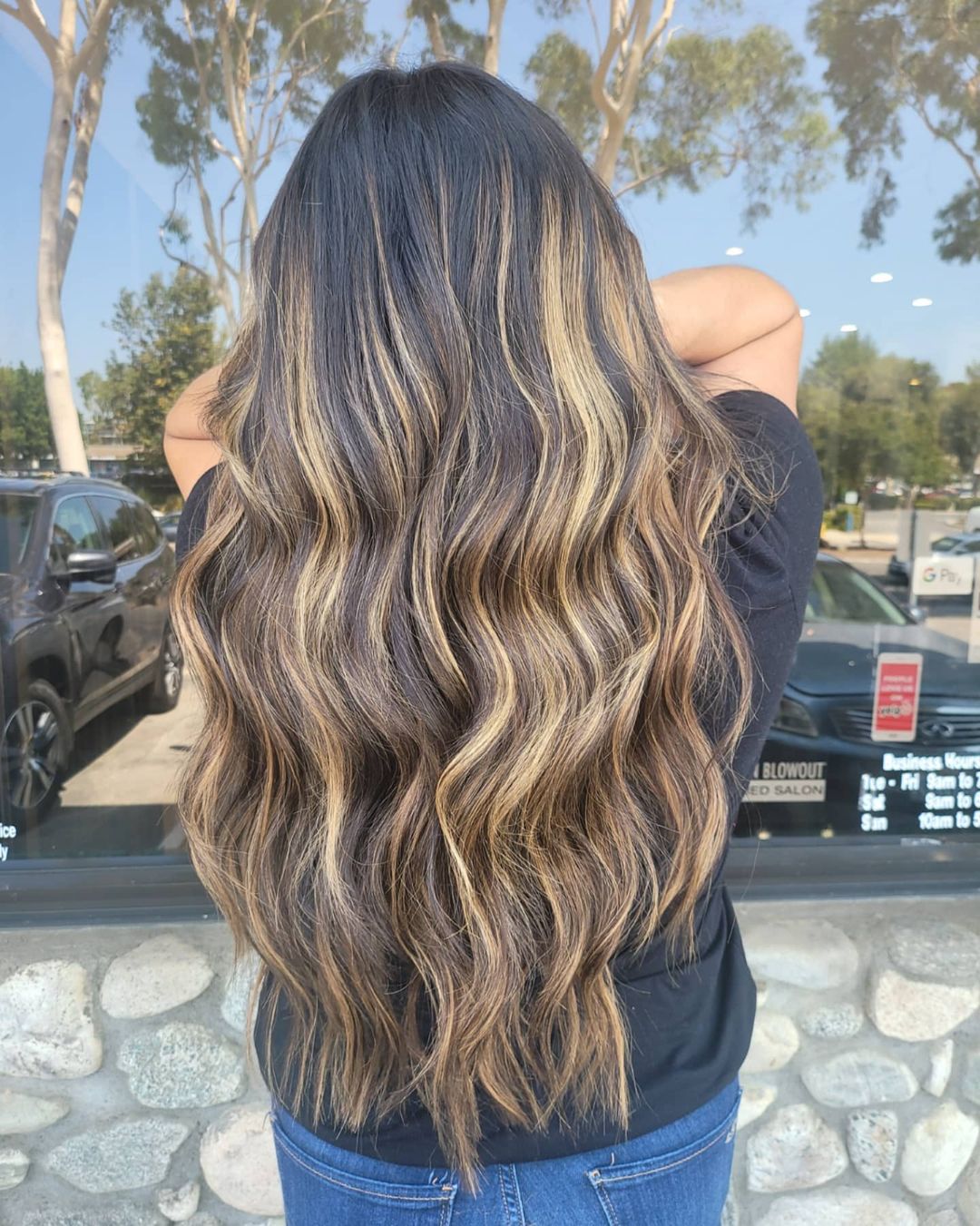 Light blonde ombre hair is so popular at the moment!
10. Short Blonde Bob Modern Asian Hair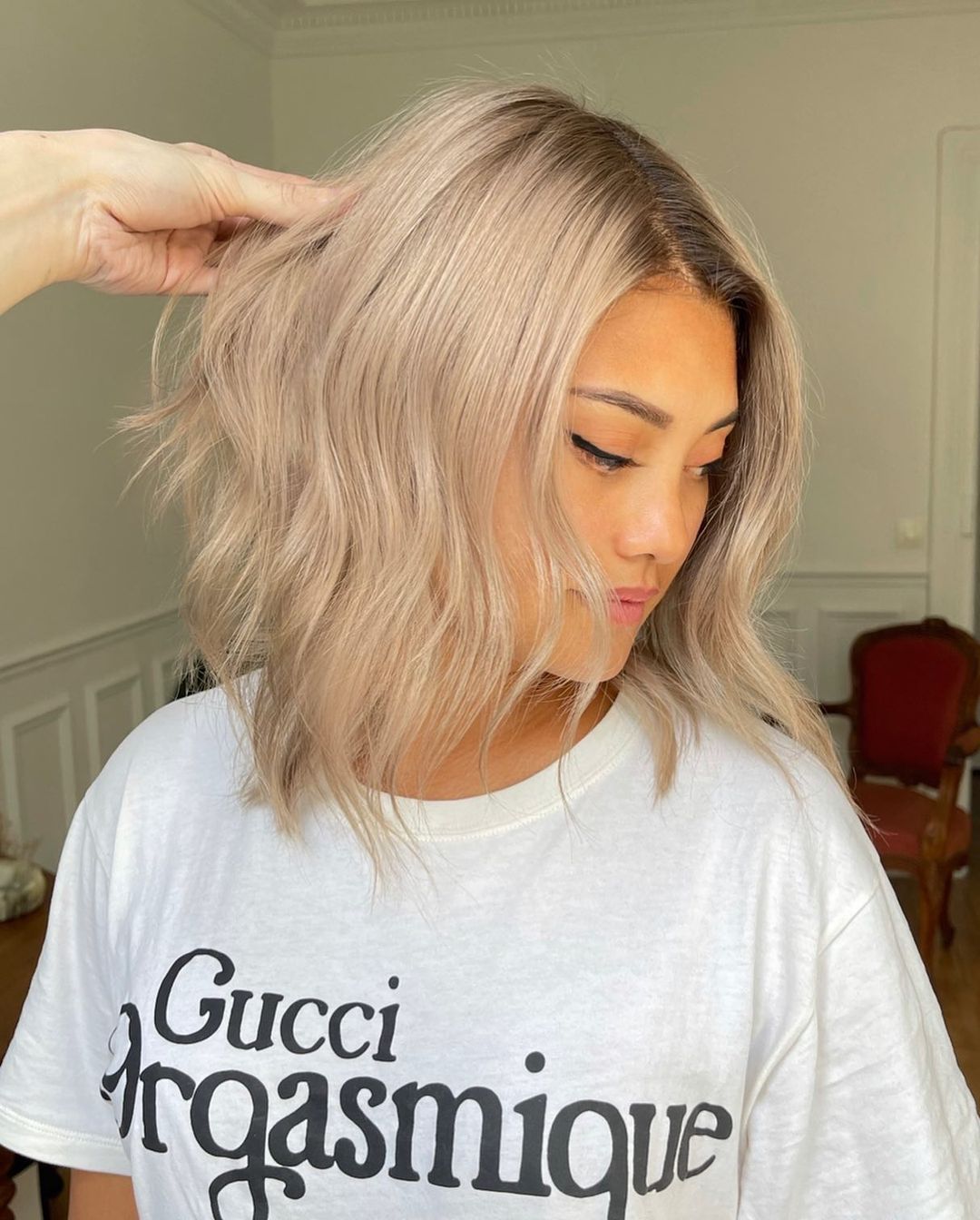 This light blonde bob is chic and retro, pretty elegant, and perfect for women who are looking for that modern cut.
11. Black Hair With Highlights Modern Asian Hair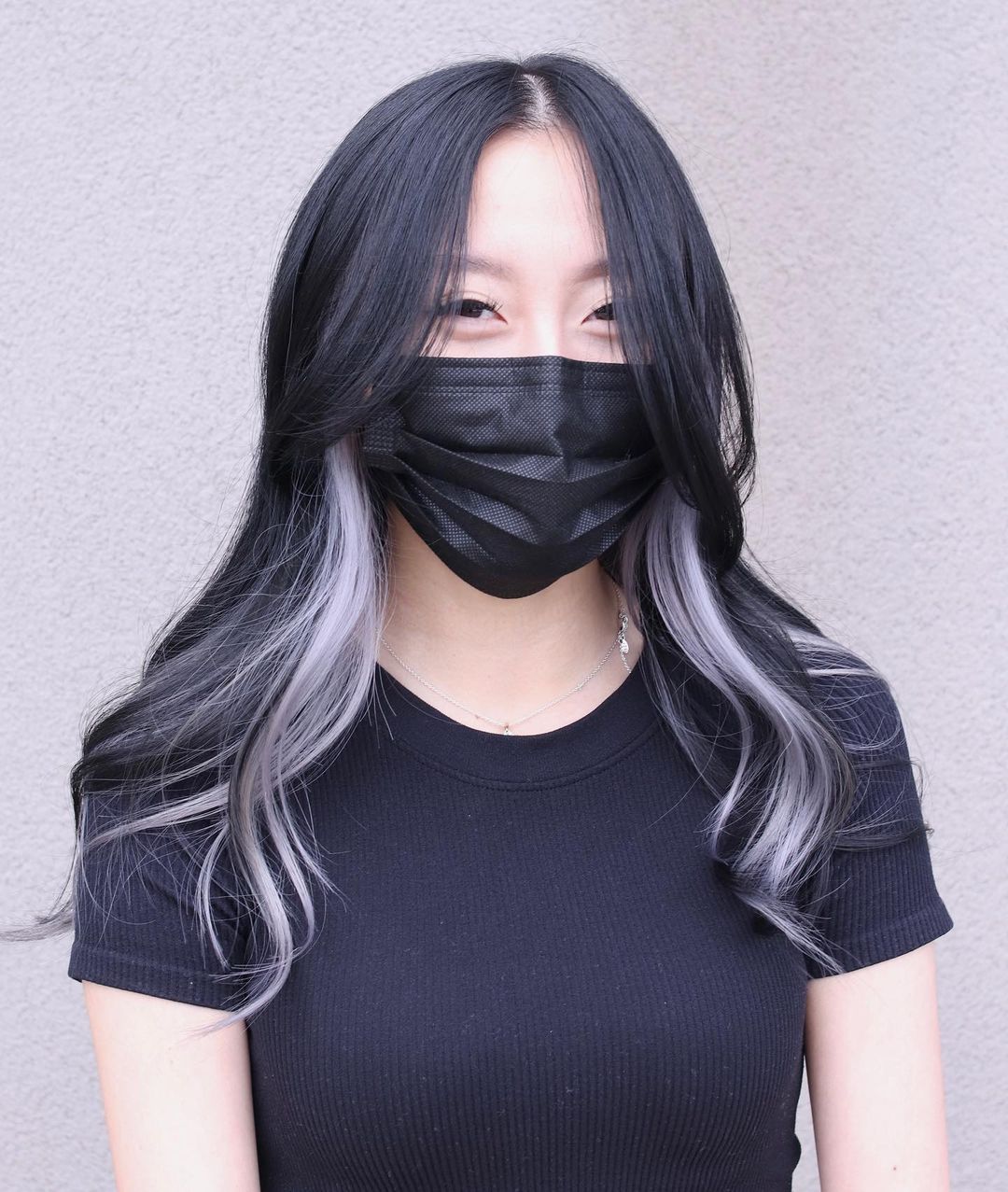 Black hair and subtle grey highlights at the front portion will look modern, ideal for teens!
12. Natural Brown Modern Asian Hair

Show off your natural brown hair and only curl the ends in a subtle way to express your style.
13. Light Blonde Bleached Look Modern Asian Hair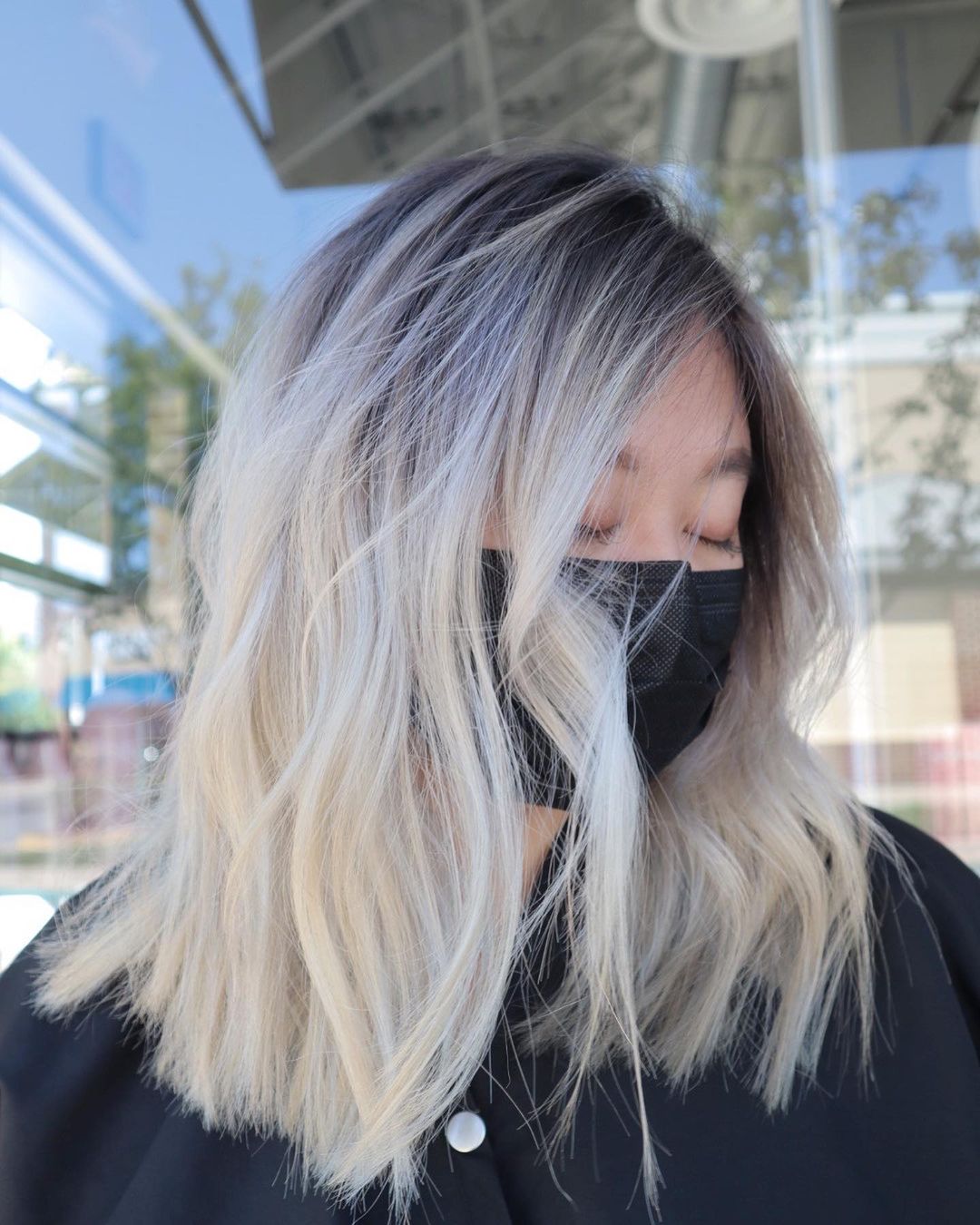 Light blonde short hair is modern yet perfect for low-key and low-maintenance women.
14. Brown Caramel Hair Modern Asian Hair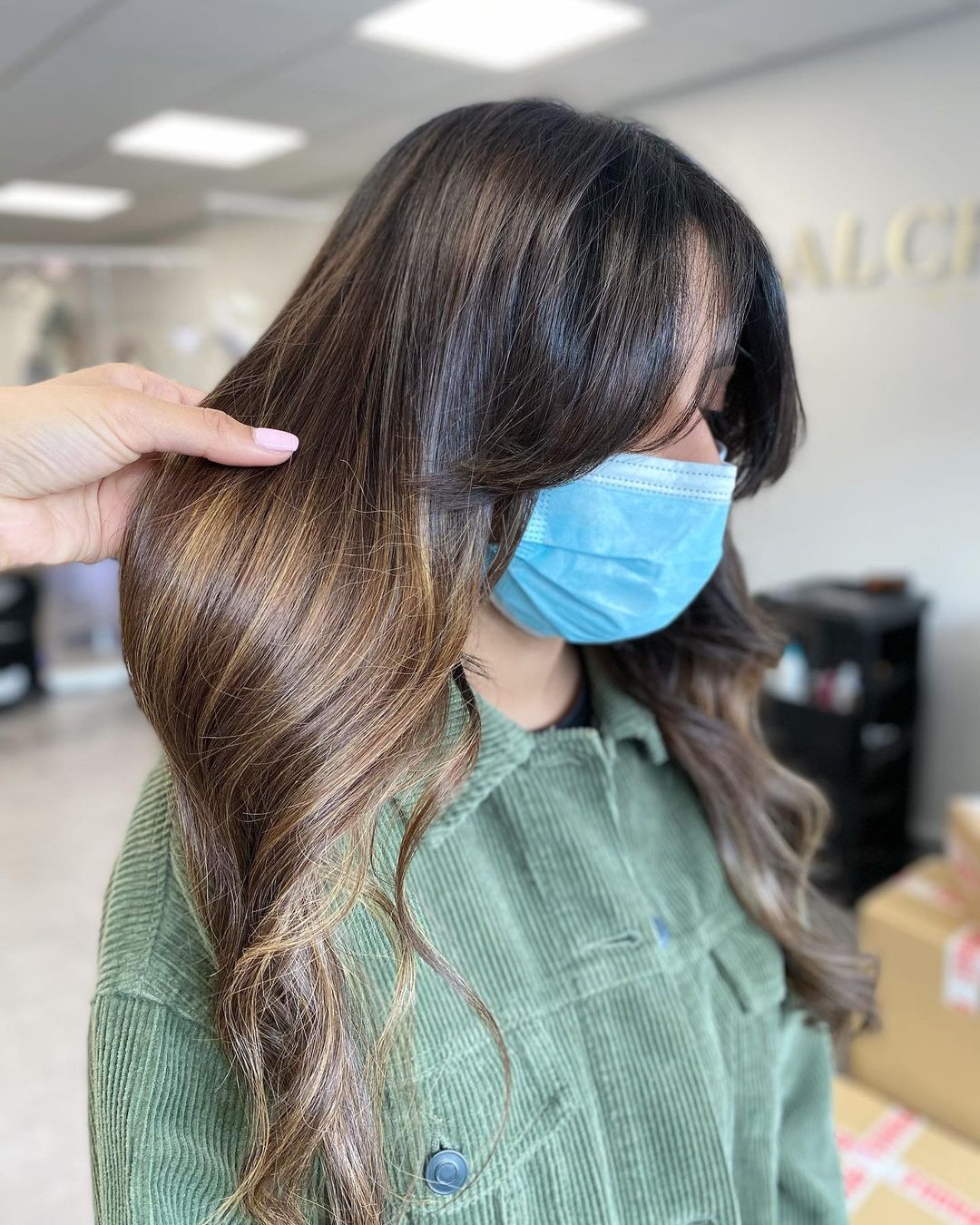 The perfect caramel hairdo that you're going to love for the fall season!
15. Choppy Pixie Cut Modern Asian Hair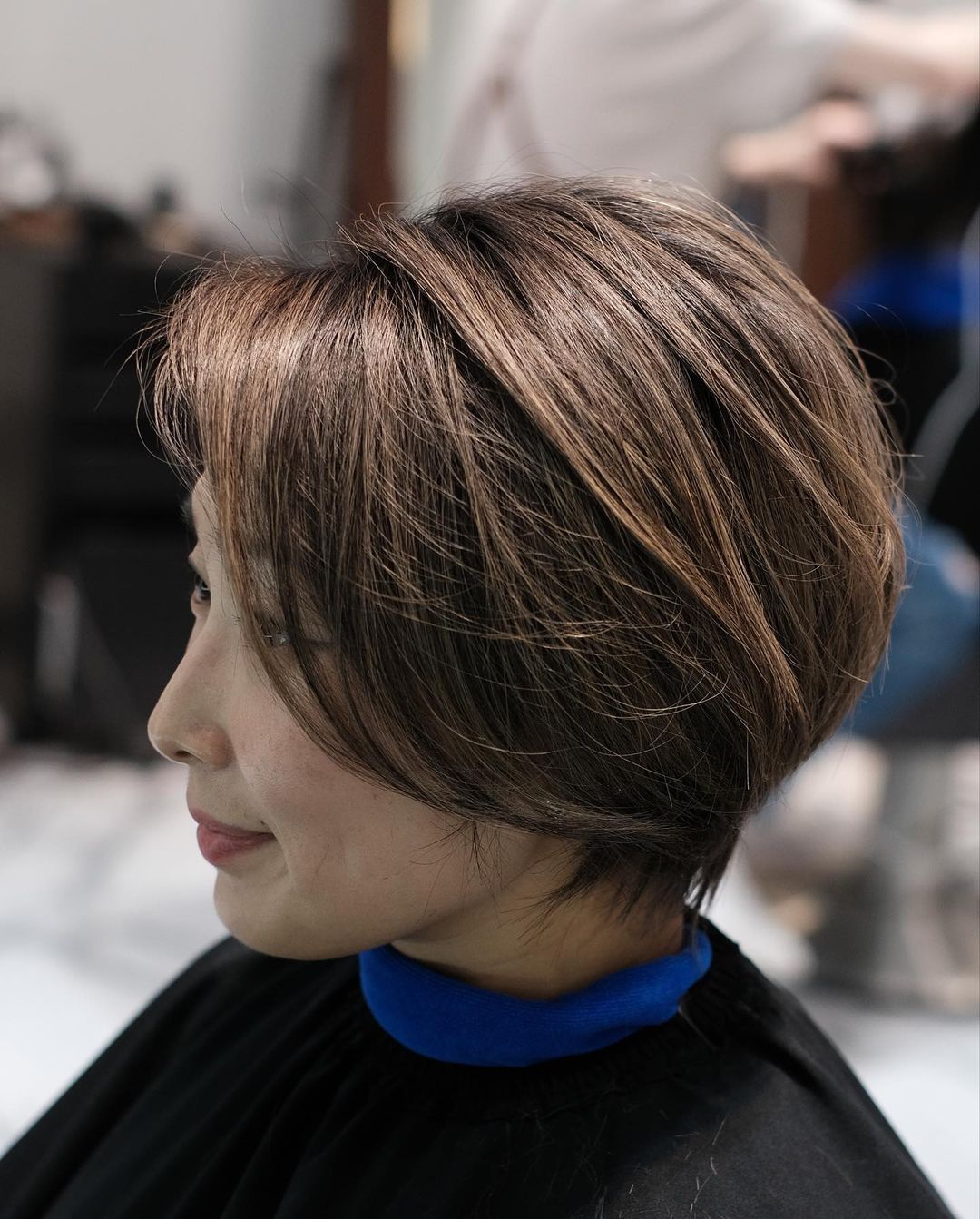 Stick with your natural color but go for this modern pixie cut!
16. Modern Asian Hair Bleached Look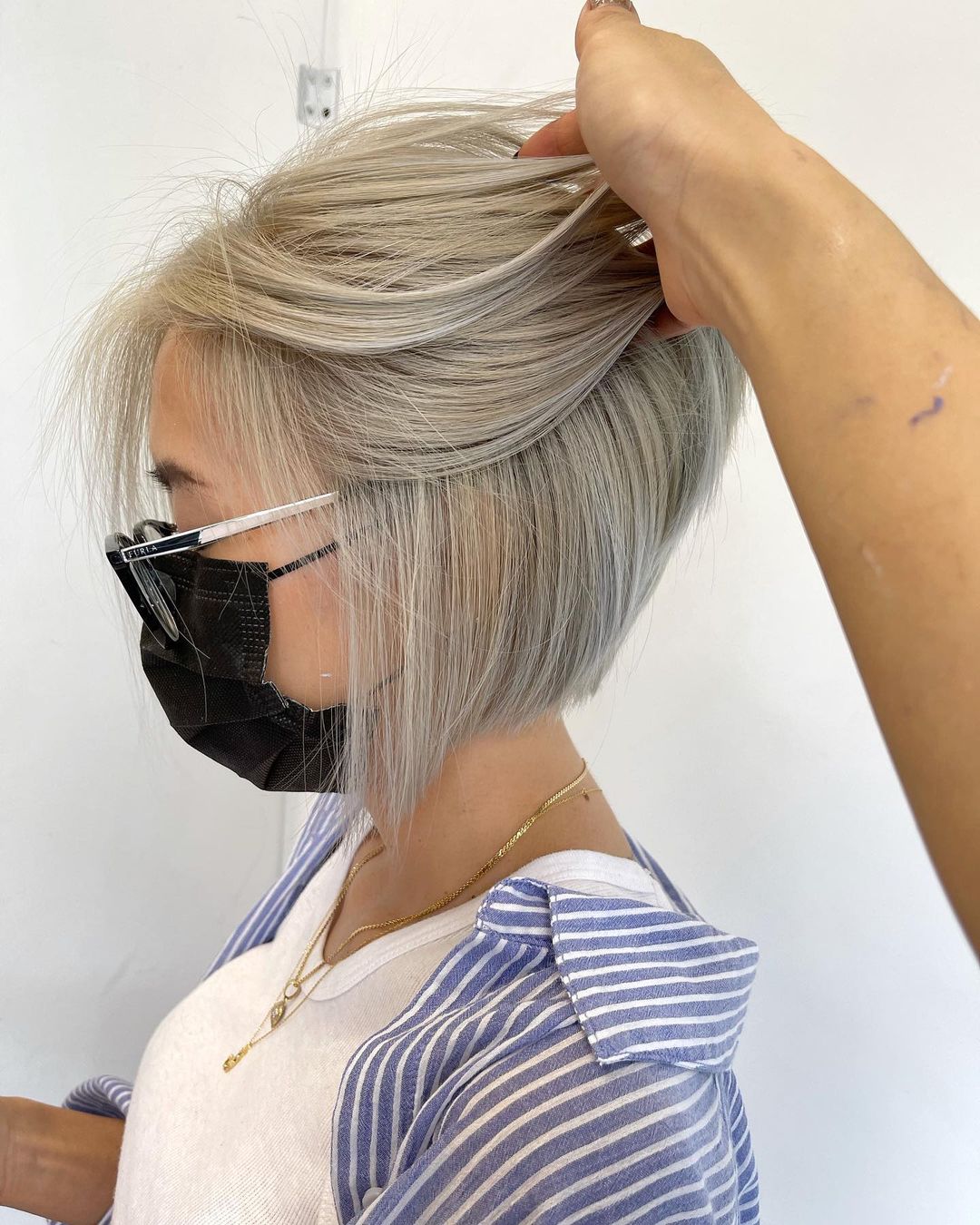 A-line bob and this icy blonde color will look phenomenal while attracting looks!
17. Shaggy & Voluminous Highlights Modern Asian Hair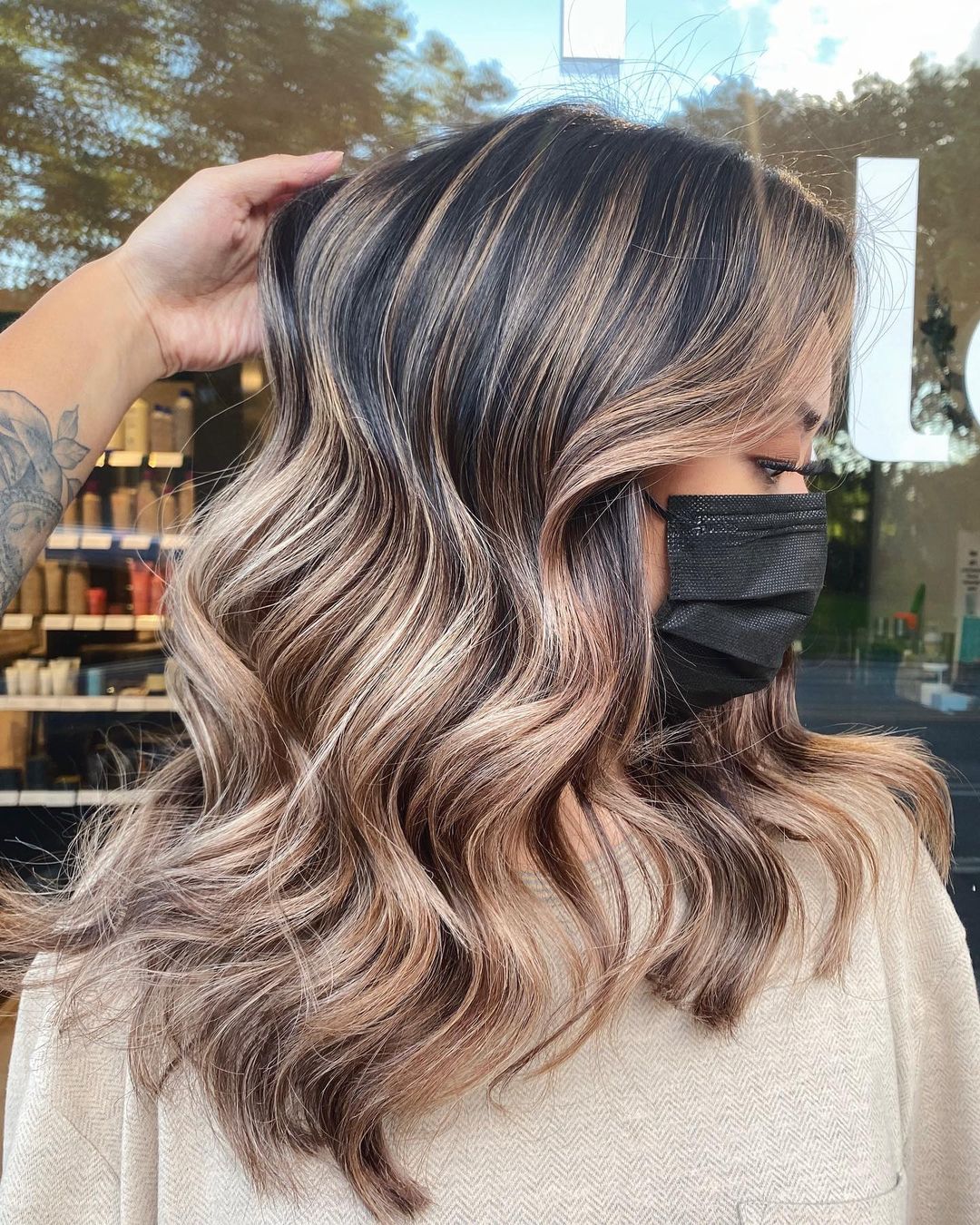 If you're blessed enough to have voluminous curls – this color, cut & length are ideal for you!
18. Modern Asian Hair Lob Look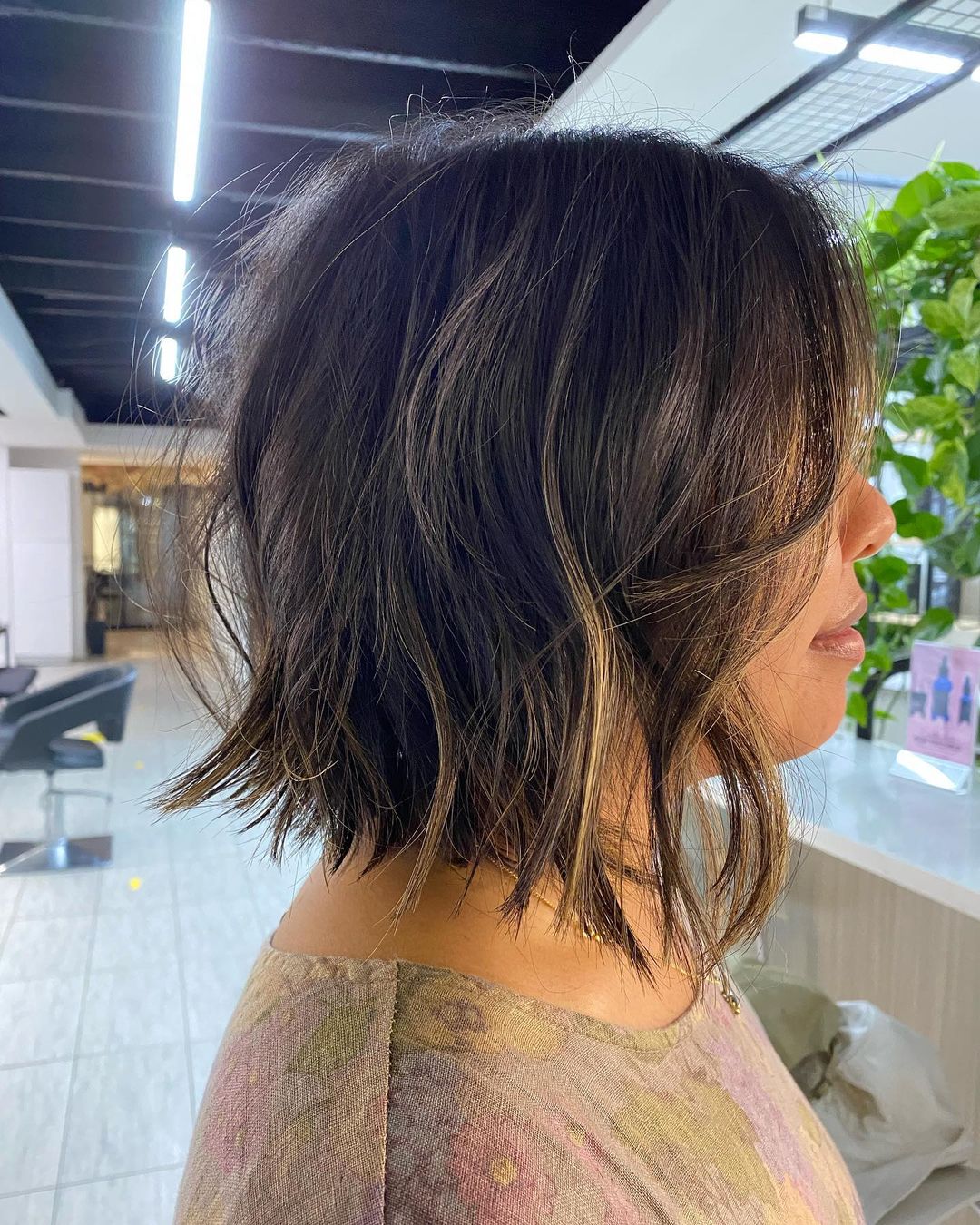 Modern, simple, chic, yet perfect for busy moms who have less than 10 minutes to get ready on a daily.
19. Long Blonde Straight Look Modern Asian Hair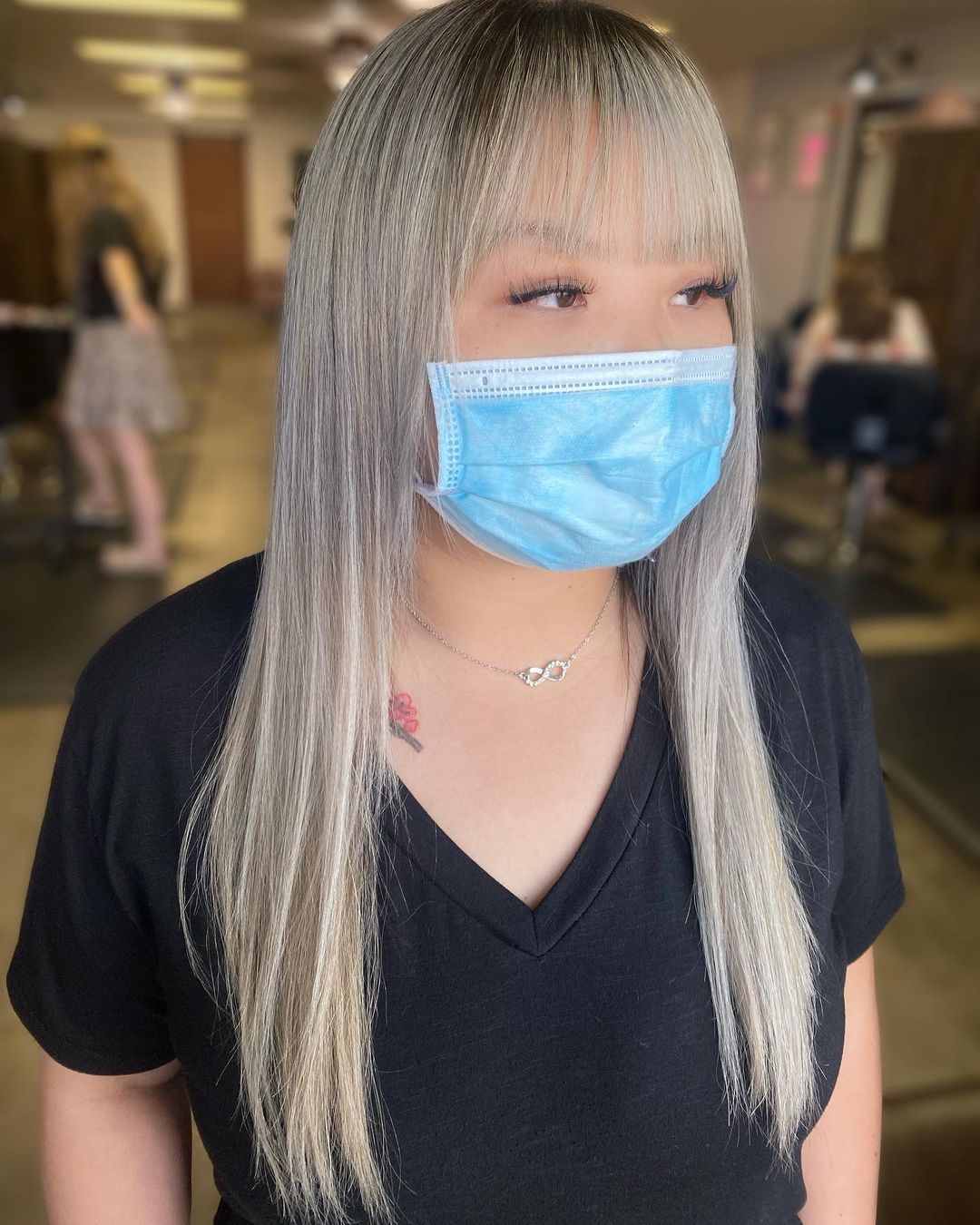 Get these stylish blonde bangs and round up the look, as well as this modern fantasy!
20. Brown Hair With Highlights Modern Asian Hair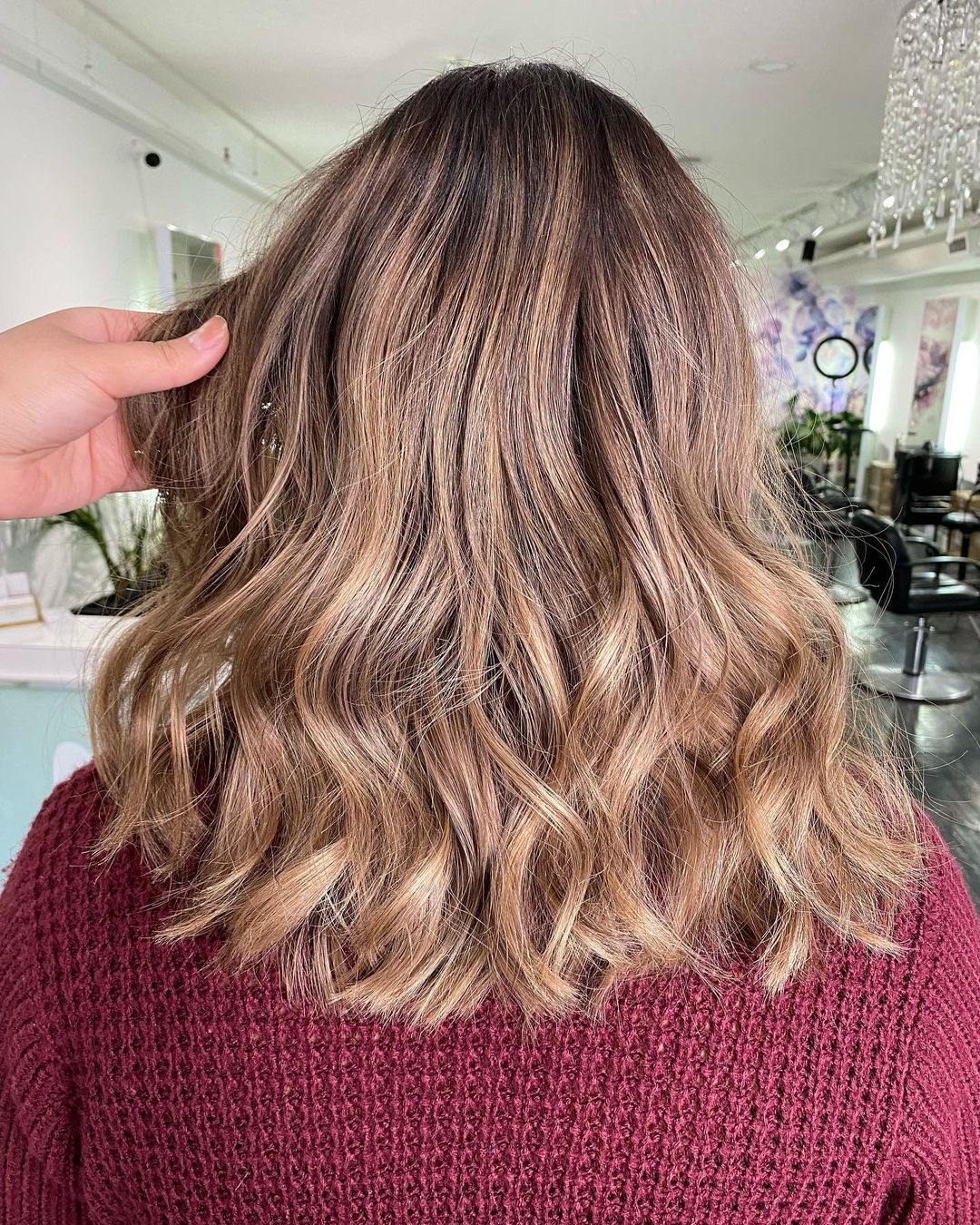 Curl your ends and let your hair look layered & fashion-forward.
Colorful Looks Modern Asian Hair
1. Modern Asian Hair Purple Color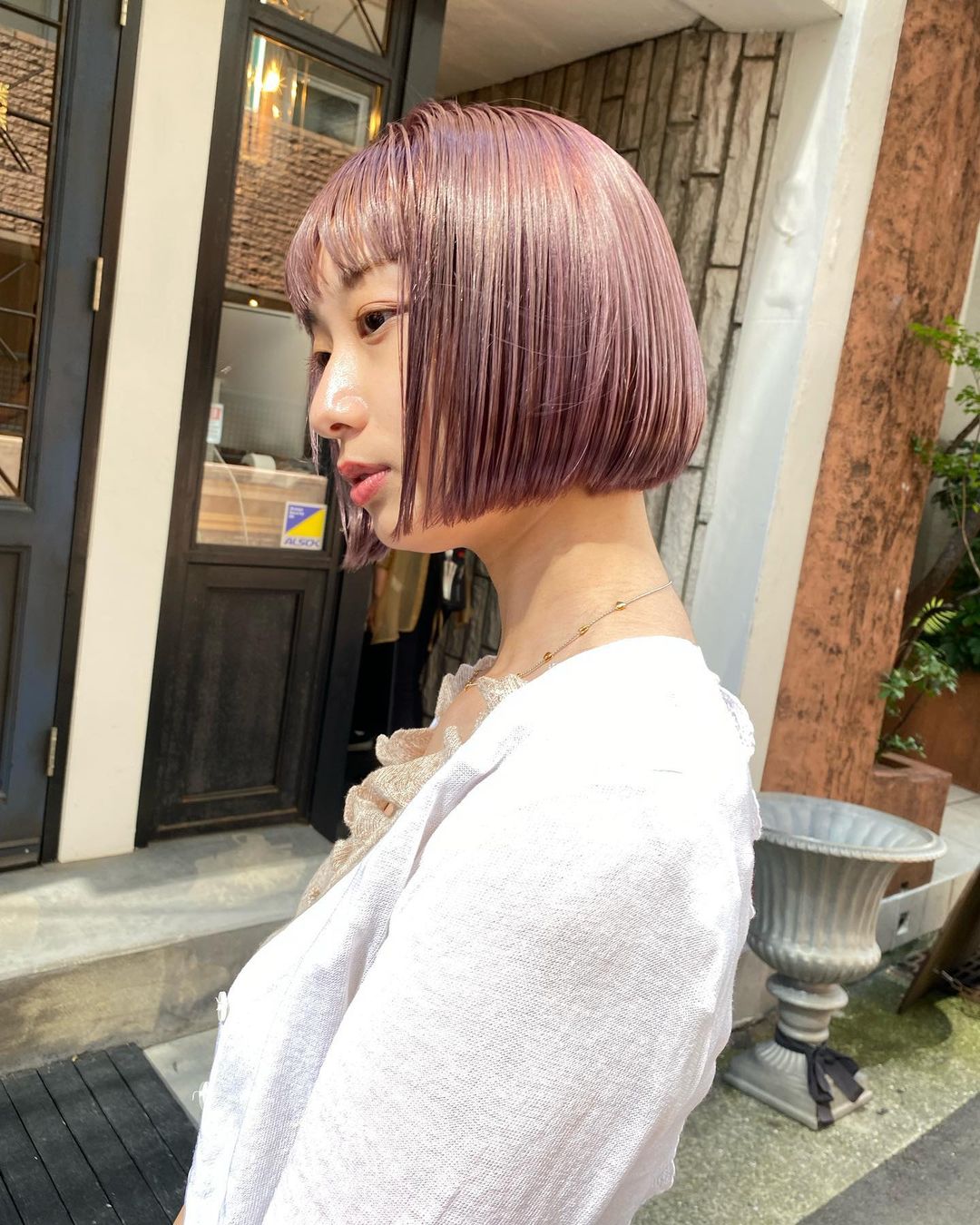 This sharp & cute purple cut is perfect for true modern trendsetters!
2. Light Pink Hair Modern Asian Hair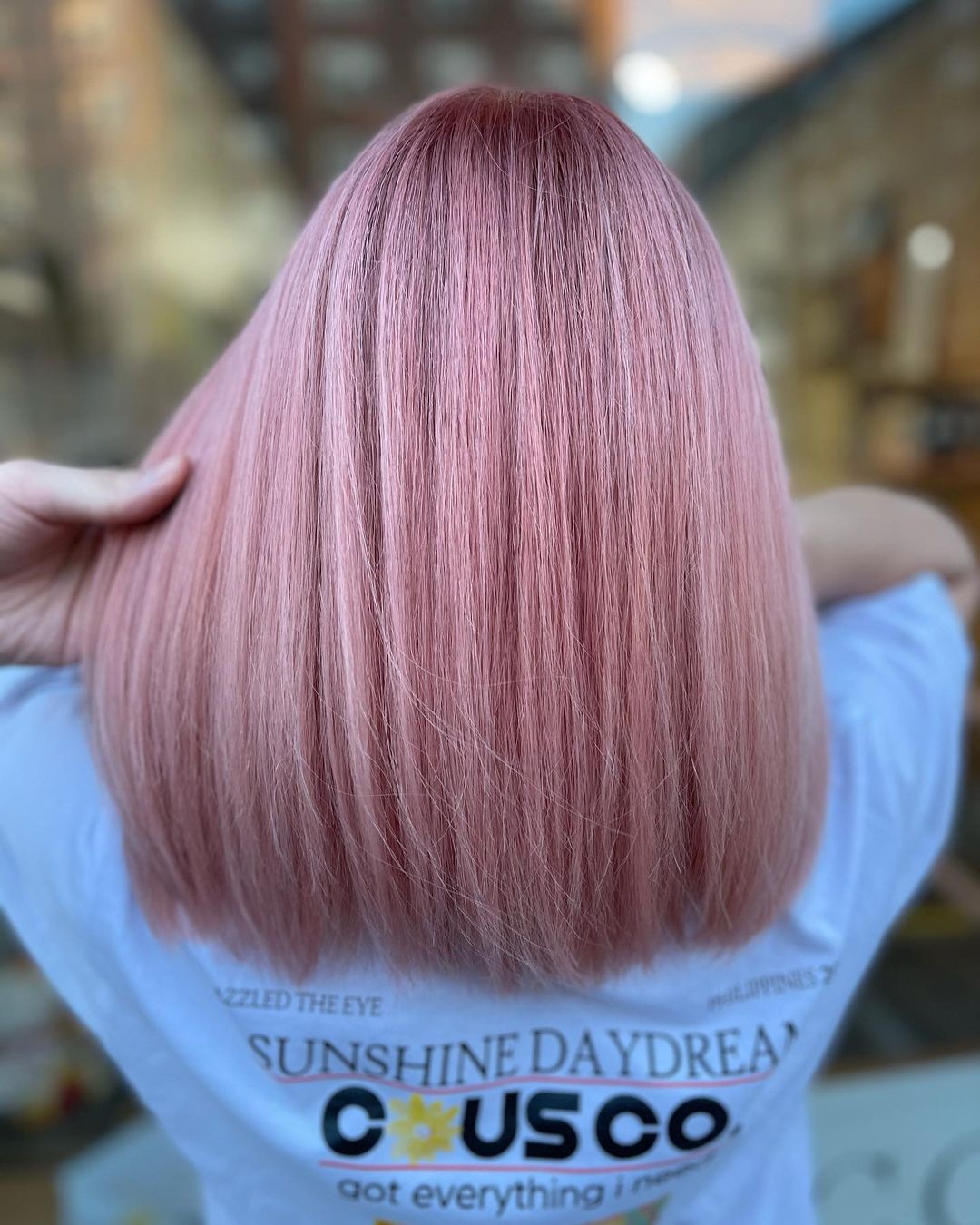 Asian women who enjoy K-pop will enjoy this look as well.
3. Dramatic Blue Modern Asian Hair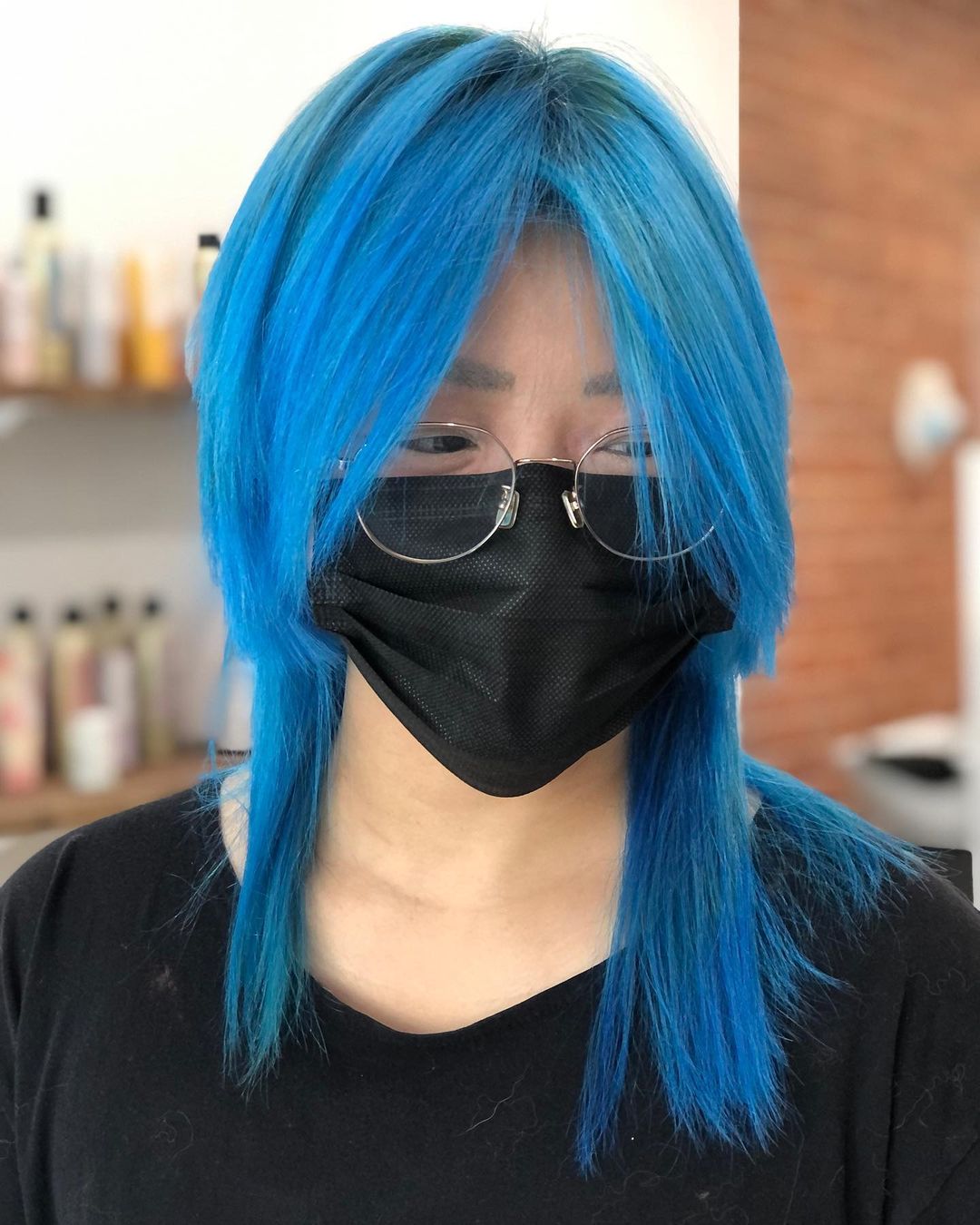 Go for this vibrant and loud blue hairdo if you are a fan of TikTok retro ideas.
4. Coral & Pink Modern Asian Hair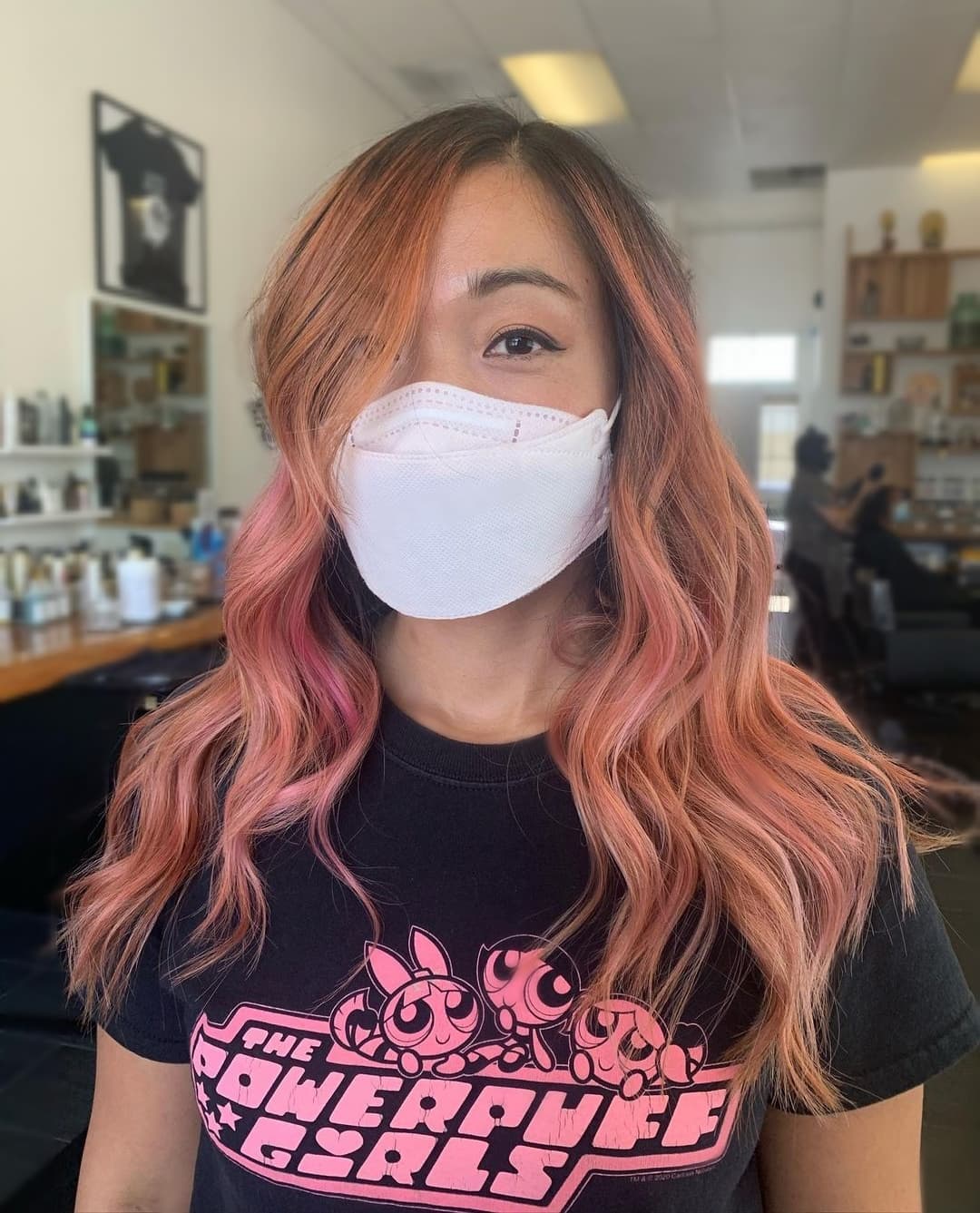 Coral hair and loose waves will work and look so well on teens.
5. Chopped Hair With A Pop Of Color Modern Asian Hair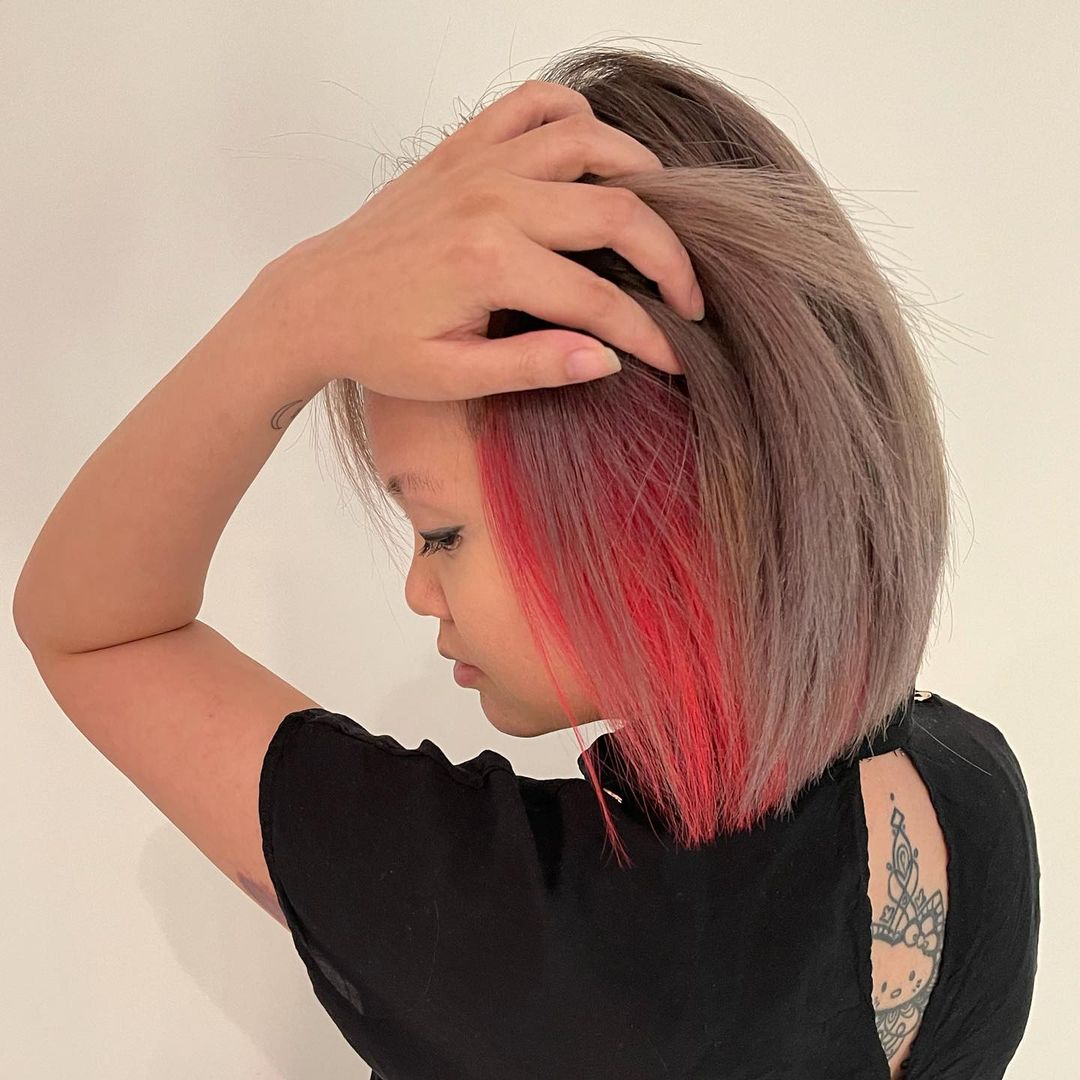 Get a chunky highlight piece and create your hairdo into this E-girl modern piece.
6. Grey & Silver Modern Asian Hair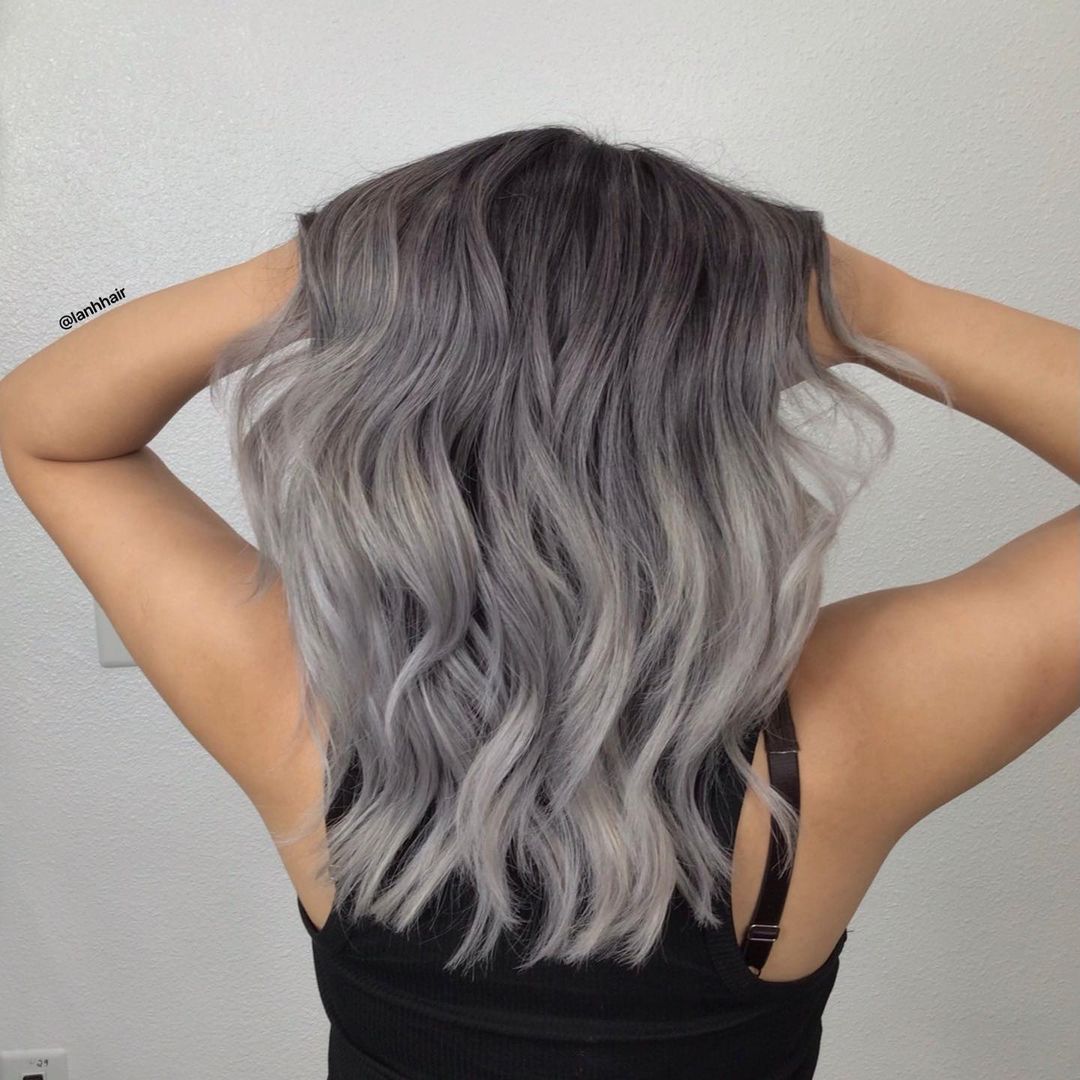 Grey hair can look good & chic, just make sure that you trust your hairstylist before you try out the process.
7. Hot Retro Pink Modern Asian Hair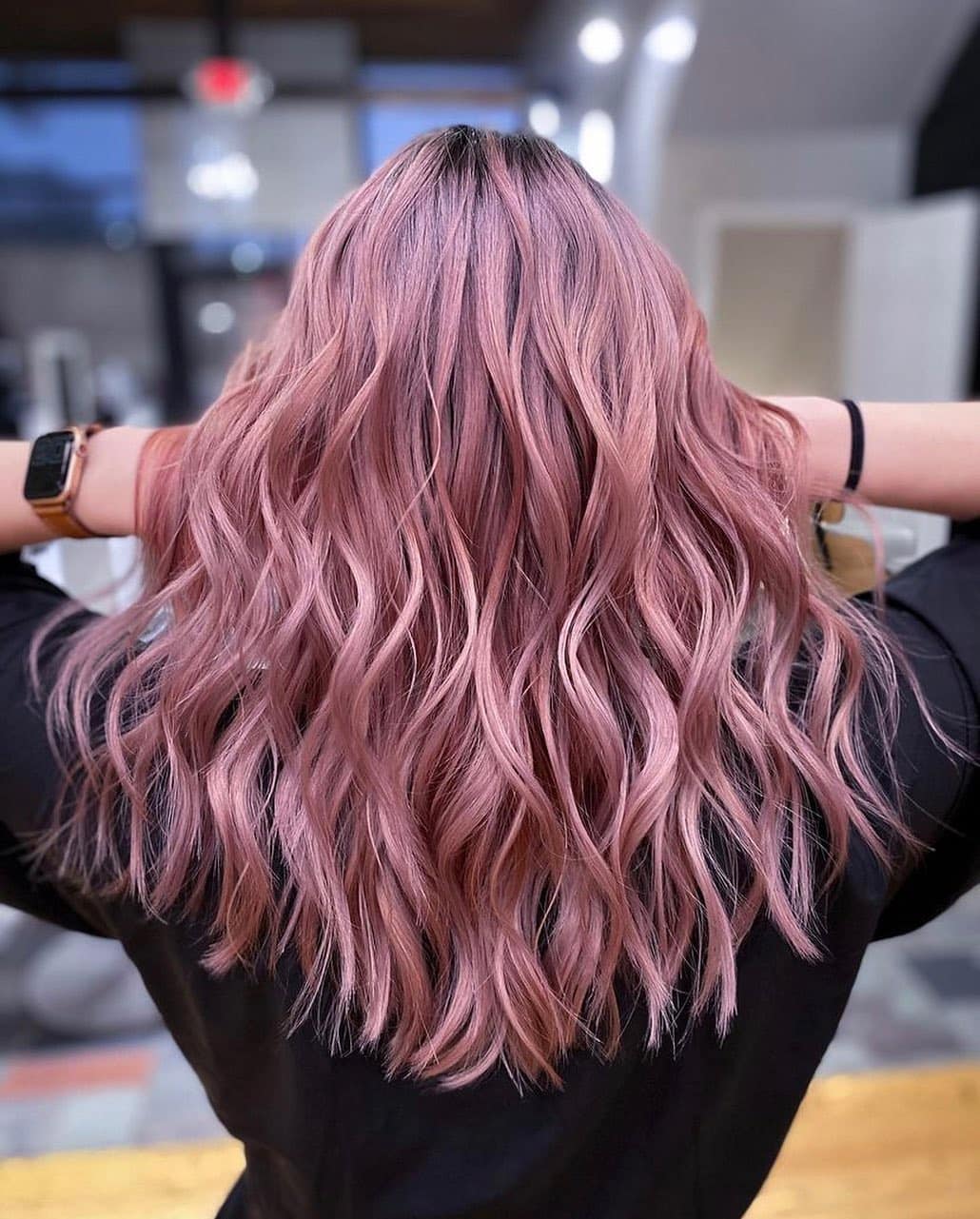 This is going to be the ultimate Spring style hair!
8. Mint Green Modern Asian Hair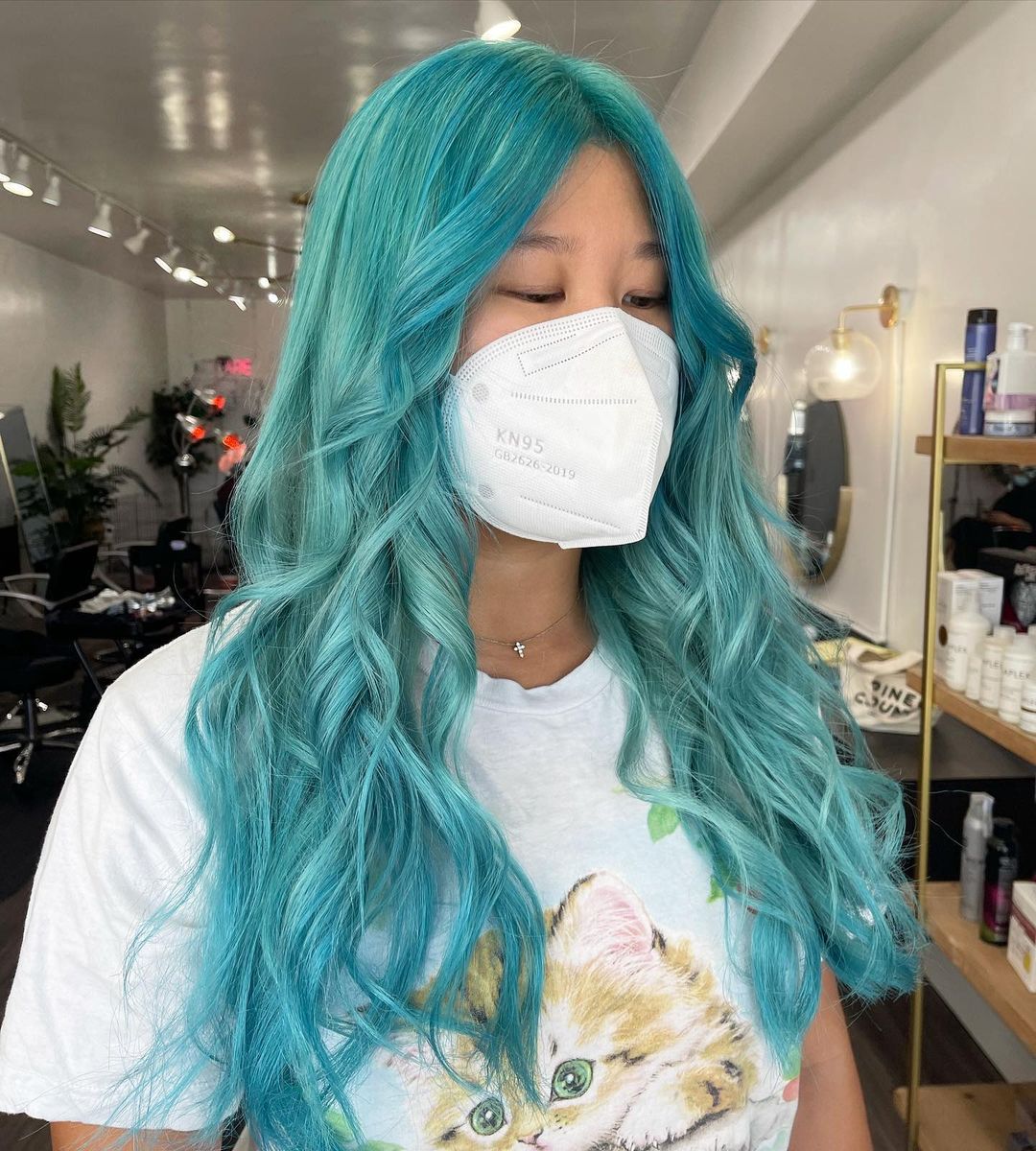 Despite its upkeep, this hairdo is a trend that plenty will adore.
9. Loud Purple Modern Asian Hair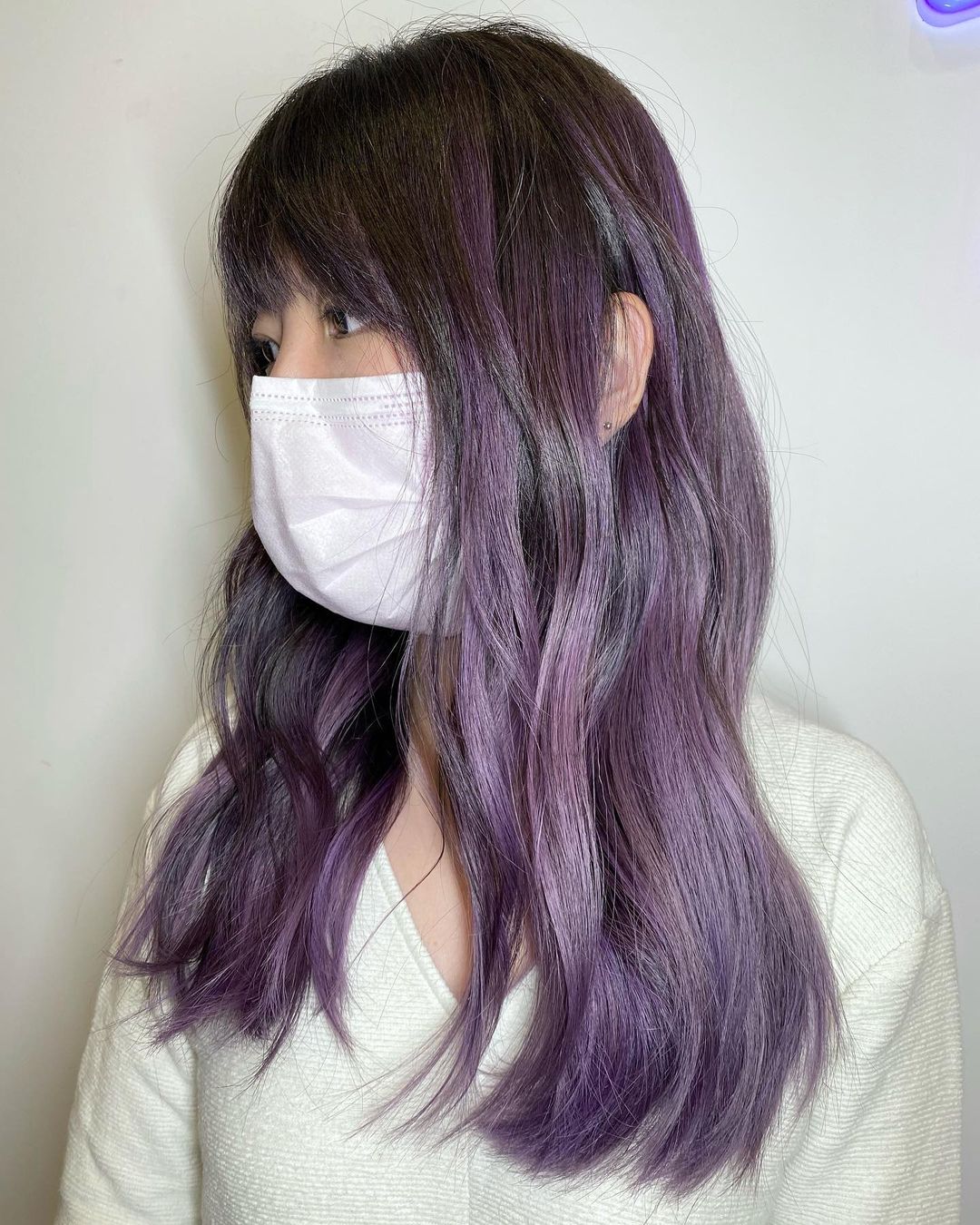 Purple works & looks so well on top of your brown base, ideal for different age groups.
10. Short Pink & Coral Modern Asian Hair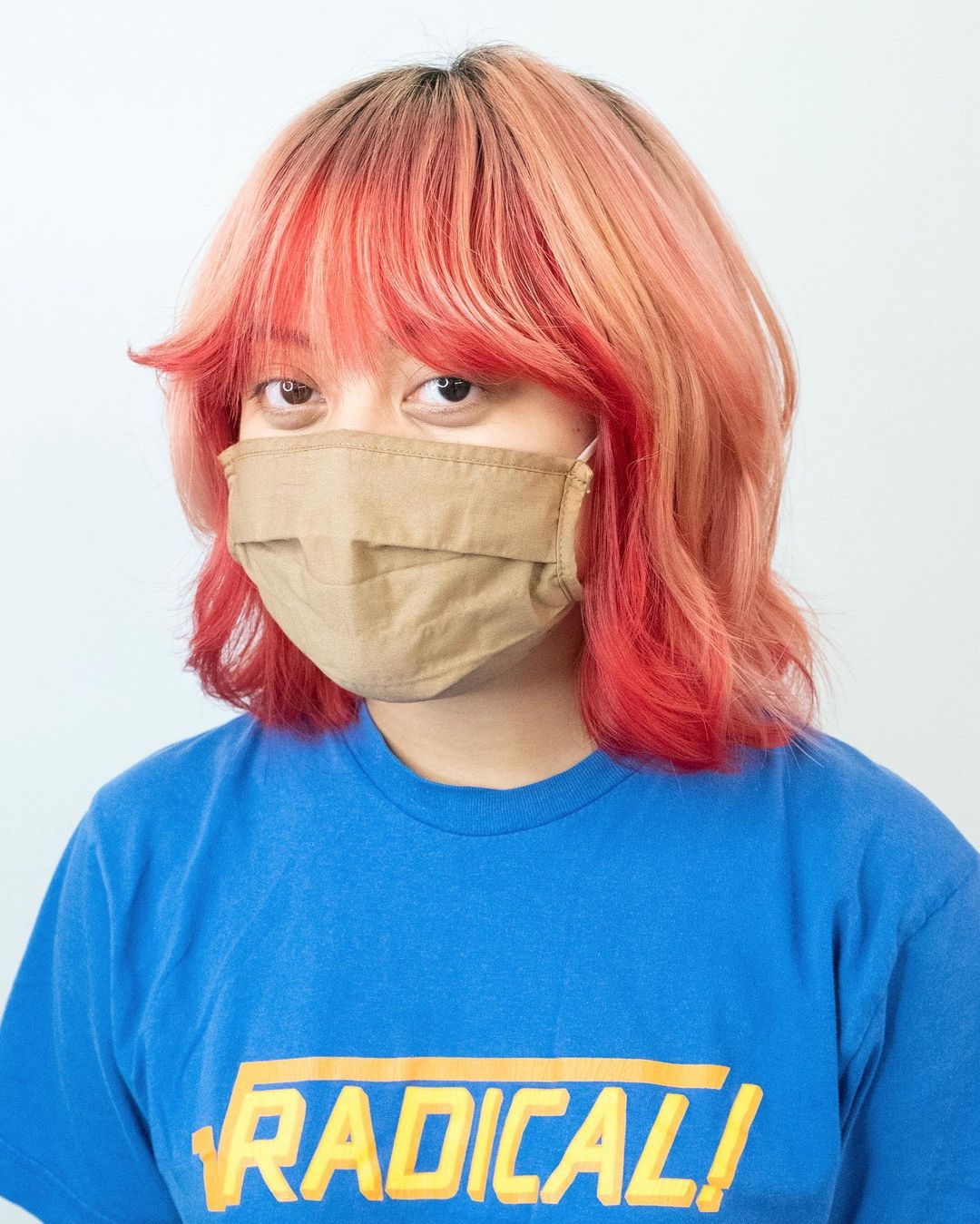 Pink coral hair looks spicy & retro. Try out this look if you're looking for a modern (but short) Asian hairdo.
11. Loud Blue & Teal Look Modern Asian Hair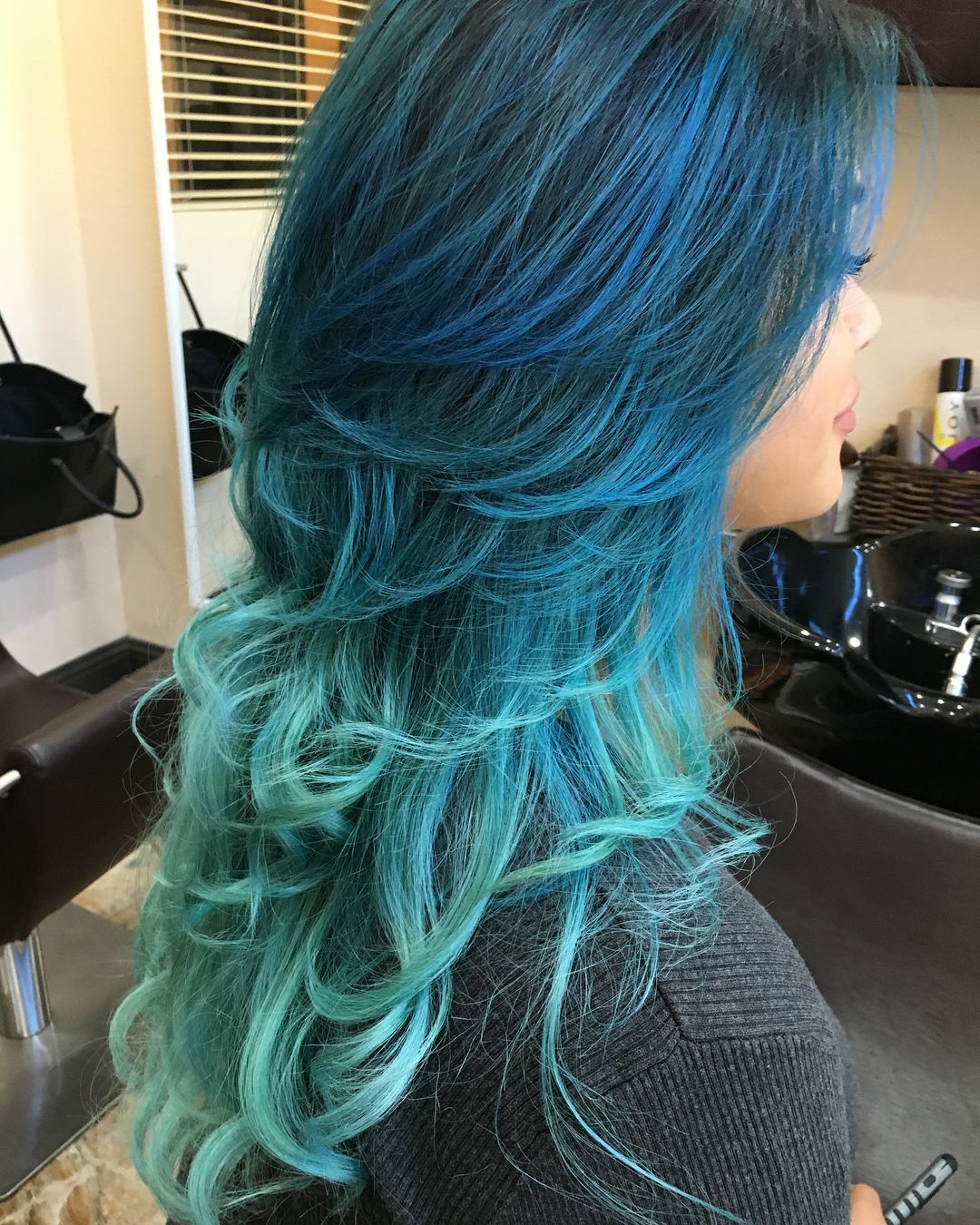 Combine different pops & hues of green if you are indecisive.
12. Layered Pink & Purple Modern Asian Hair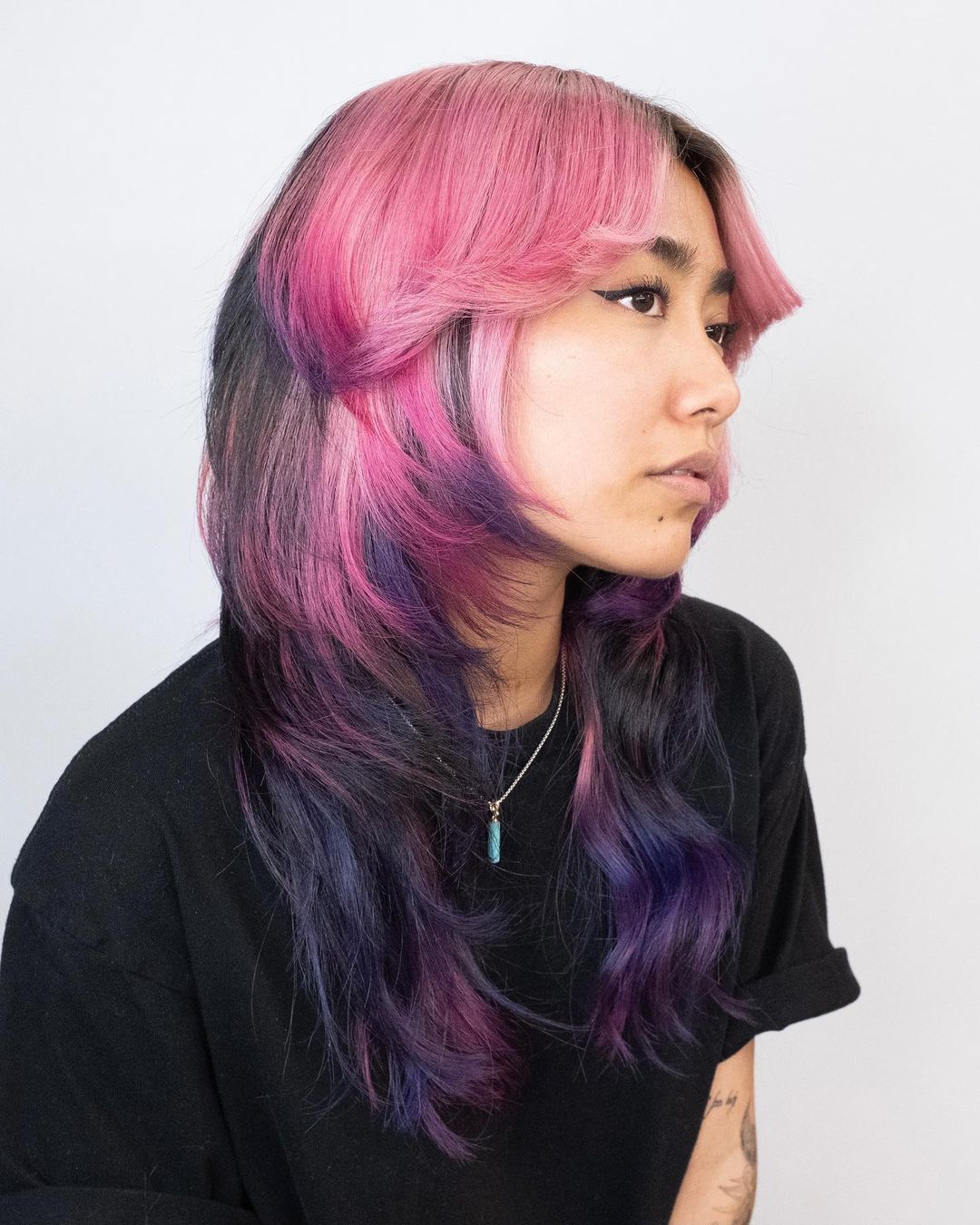 Go for pink & purple colors if you can't make your mind, yet you're looking for a modern trendy Asian hairdo.
Do You Want A New Modern Haircut?
Which Asian hairstyle and modern haircut is your favorite? These looks are so trendy and they will suit different age groups. Let us know which look you can't wait to show off in the near future, we would love to know what you fancy the most!