Is Rihanna your idol? Let's be honest, isn't she everyone's idol? This Bahama mama (literal mama as of recently) is all about cool hairdos, transformations, as well we wild looks. RiRi is a queen of boldness and wildness, don't you want a taste of that yourself? Keep on reading as we spoil you with some cool, wild, and colorful ideas that will look great on most women who have taste, as well as those who are eager to step out of their comfort zone.
Top 17 Must-Do Rihanna Hairdos
1. Brown A-Line Bob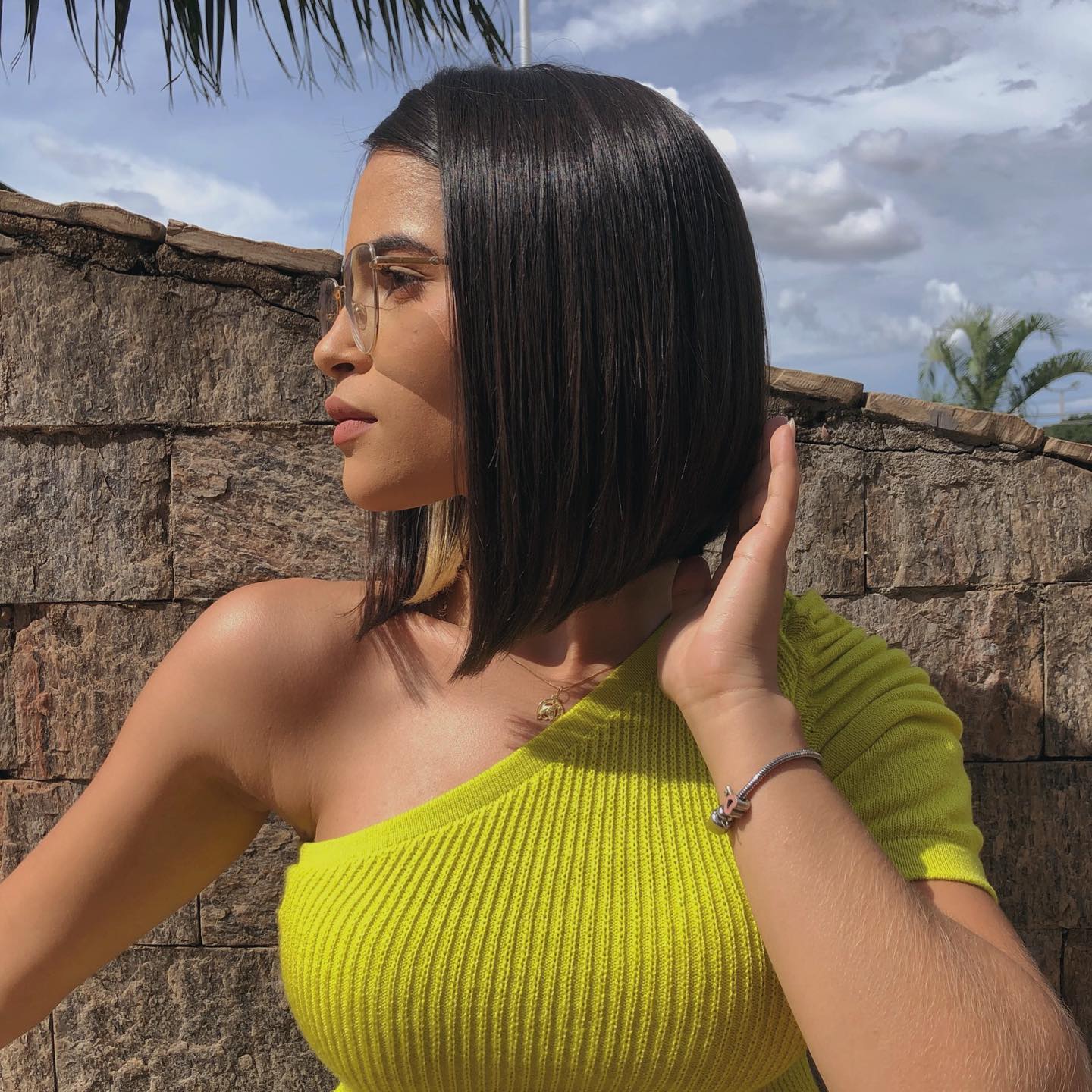 Defined and so chic, this A-line bob is for women who know how to rock and those who wish to wear something trendy and symmetrical. Let the world see your love for defined straight edges and consider rocking this look if you're in your thirties.
2. Tight Curls Hairdo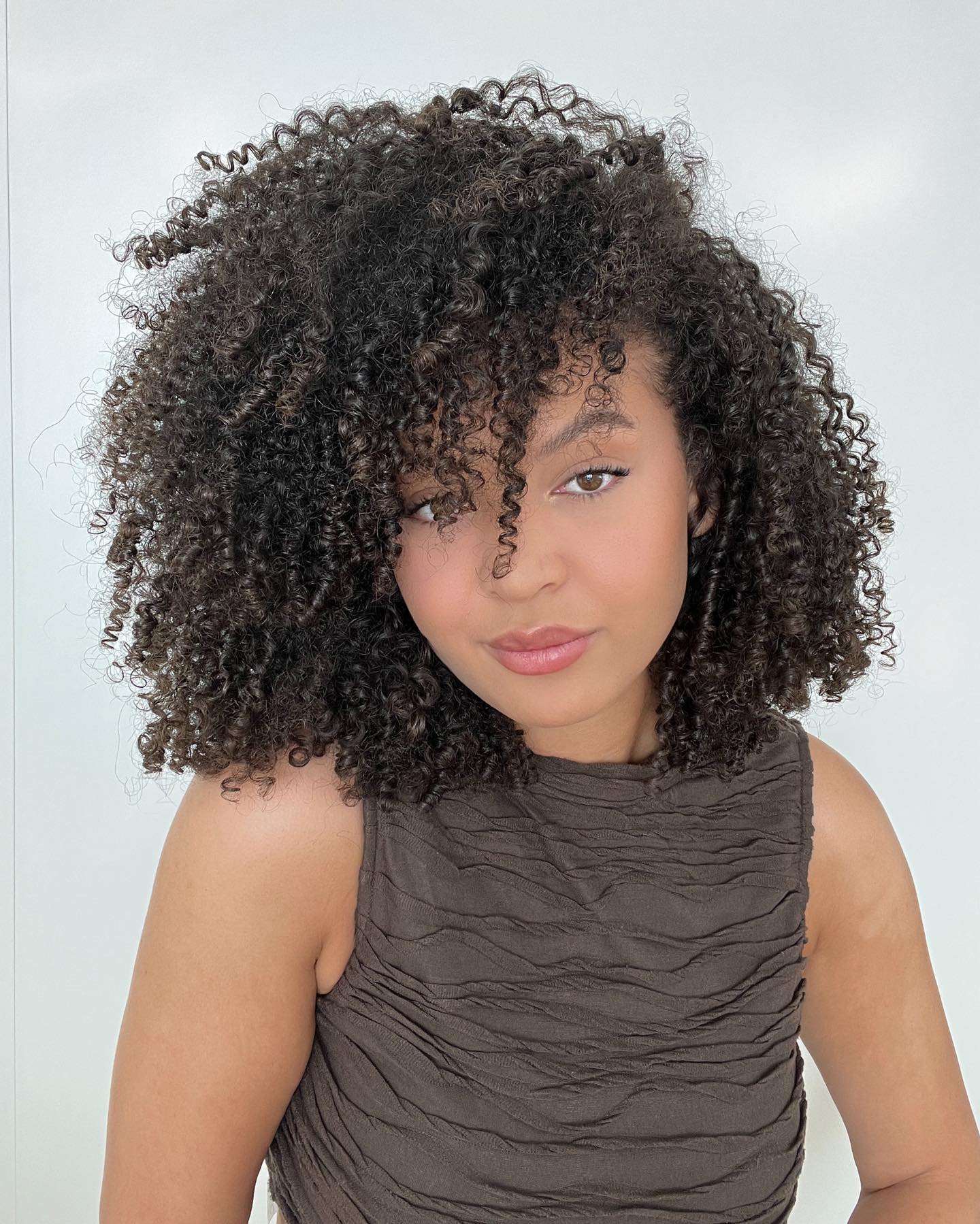 A tight curled up look with sleek defined strands is a common cut by Rihanna. She has natural curls which she loves showing off. Do you want to try them out? Most girls will easily achieve the cut, it all comes down to using the right type of hairstyling and curling products.
3. Long Braided Locks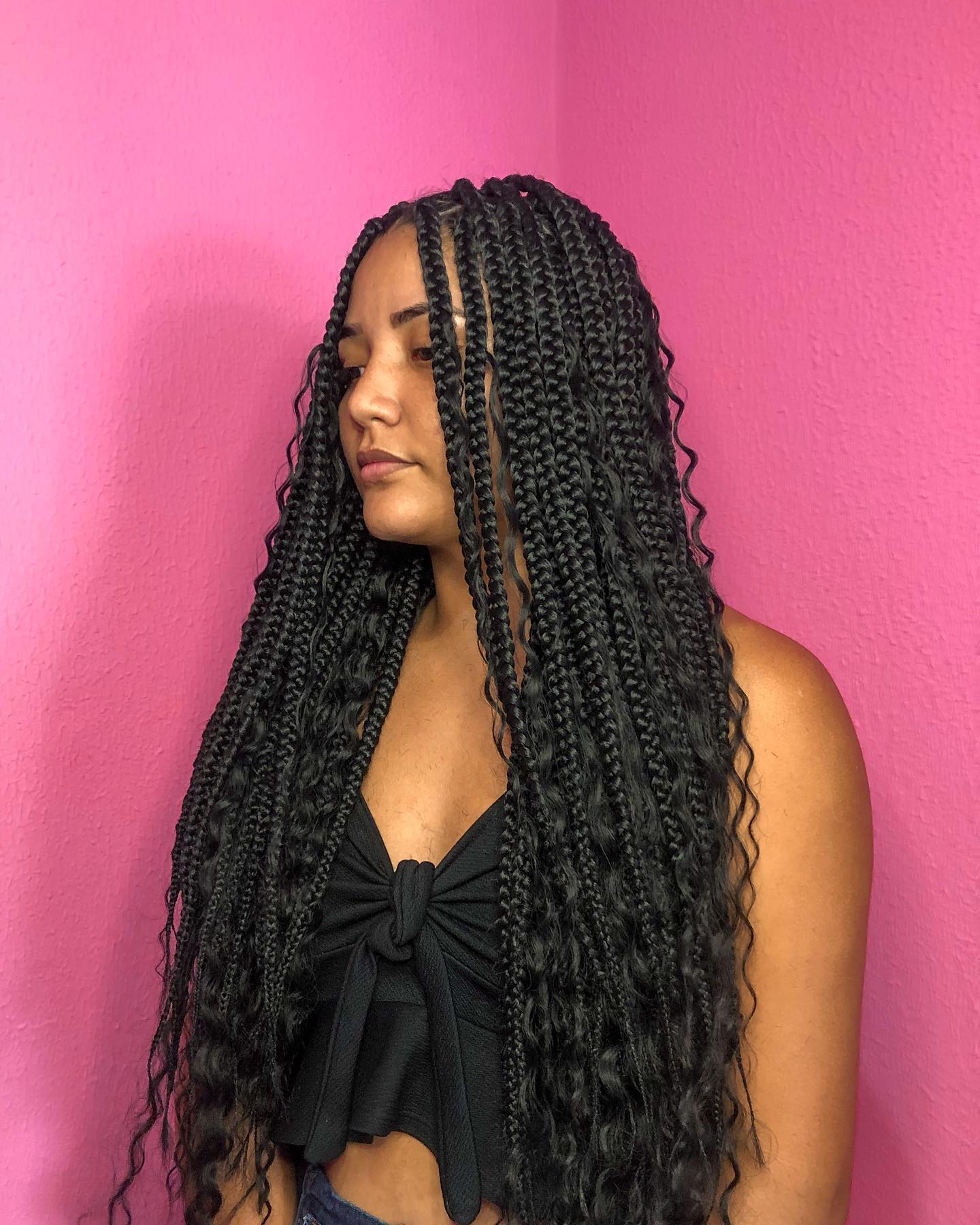 Long and braided in such a way can be such a wild statement. Do you prefer longer hair, and do you live for stylish looks? This one can be tricky to install and lay dory initially. However, long Afro braids tend to look amazing, and stylish and they are truly durable for most events, ideal for black women. If you can handle their upkeep and maintenance, why not install them?
4. Cool Blonde Pixie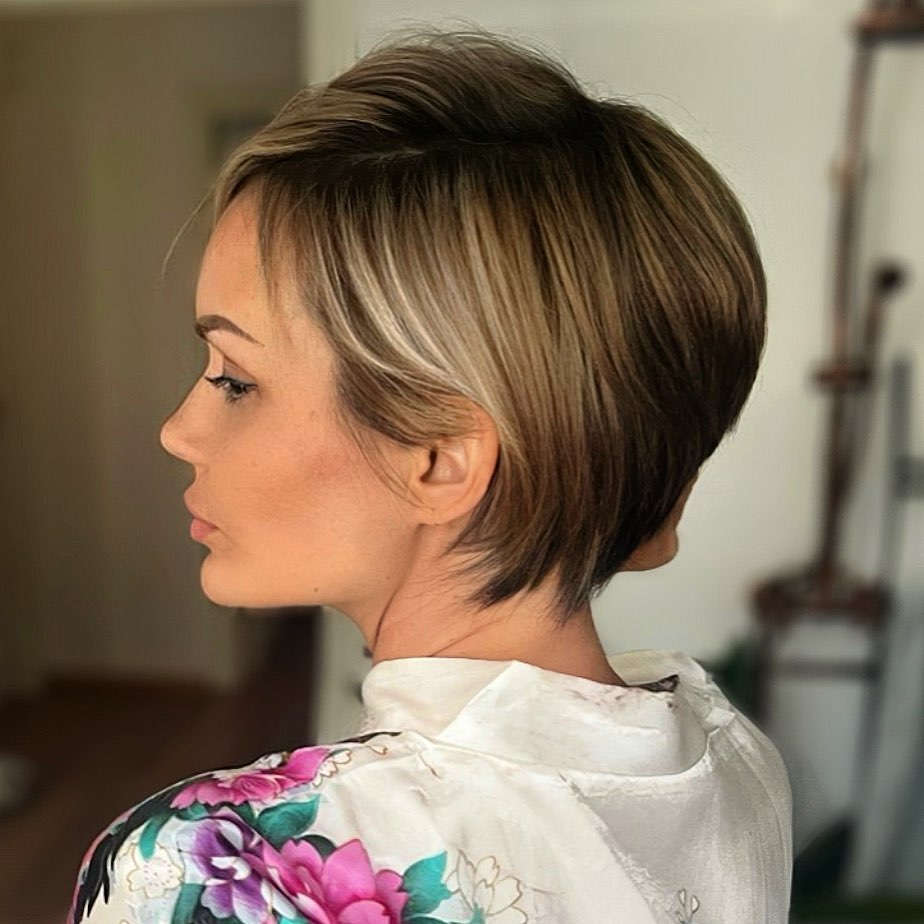 When thinking of something casual and every day perfect, this look comes into RiRi's mind. Are you a low-maintenance girl? Do you prefer some shorter cuts and a pop of color? Women who need a work-appropriate design and moms who are all about practicality will want this hair. Add some subtle blonde highlights as they're going to shape and frame your face the right way.
5. Stylish Pigtail Look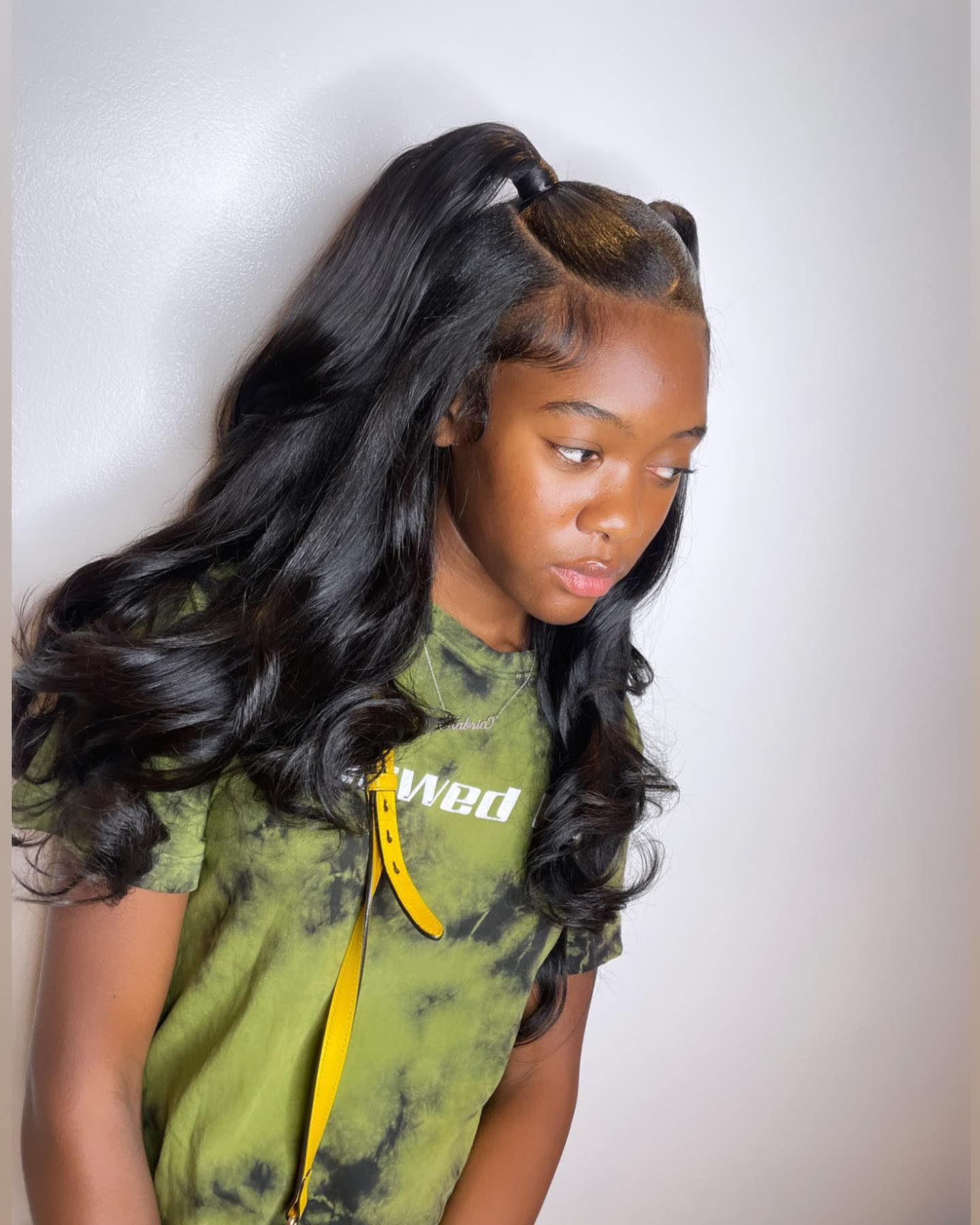 When trying to find something bold, fun, concert-appropriate, and new, Rihanna tends to go all out! This stylish pigtail hair looks just right, feminine, and flowy, ideal for teen women who like to wear and try out some new trends. If you have an important event or a party to attend, consider this voluminous high-shine beauty!
6. Long Curled Up Hair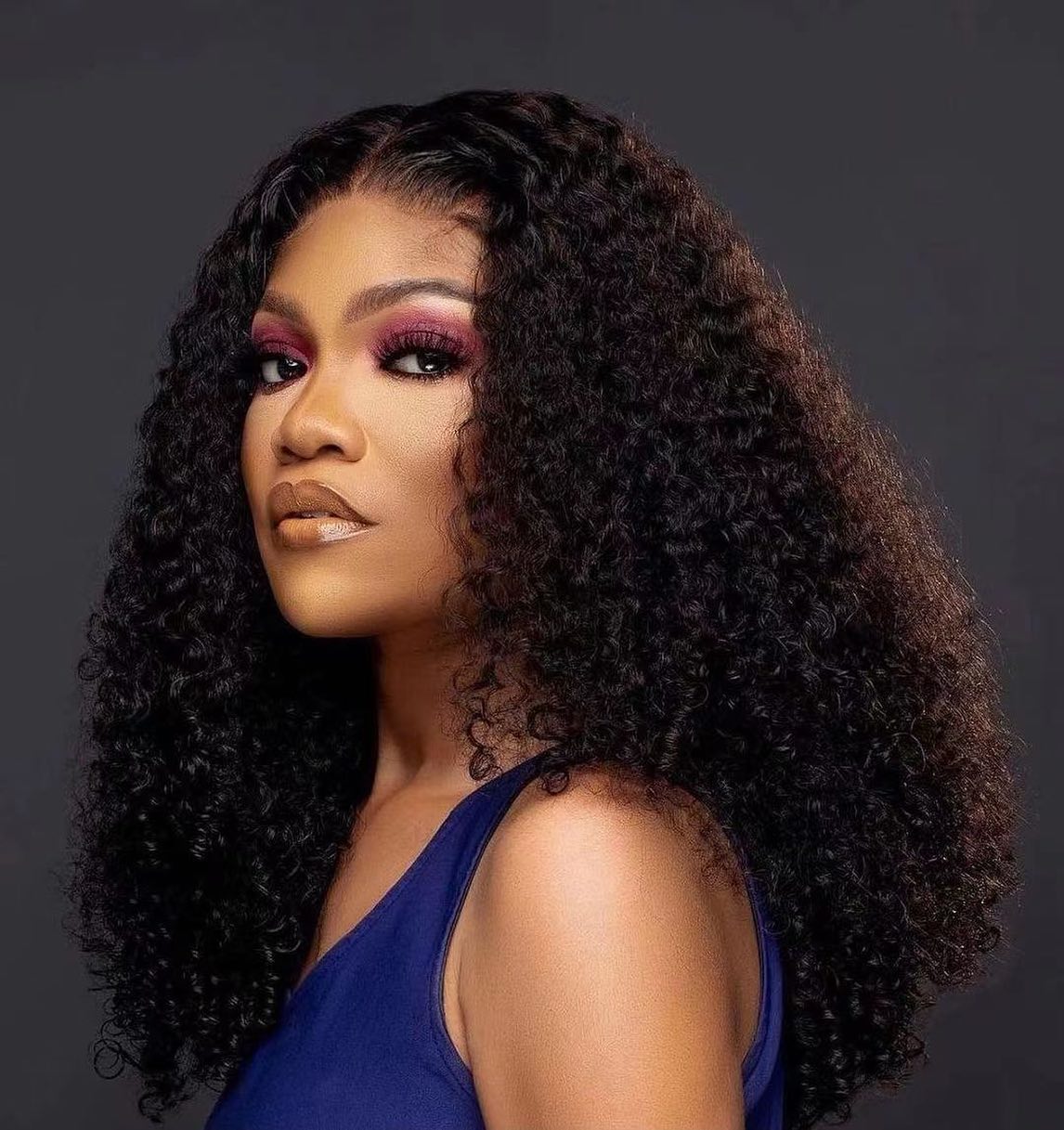 Long and curled up, just the way Rihanna loves it! Women who have naturally curly and messy textures will enjoy this look + they will easily achieve it. Make sure that you give this a go if you're someone who likes defined natural texture and if you want to get a ton of compliments on your curl pattern.
7. Trendy Black Bun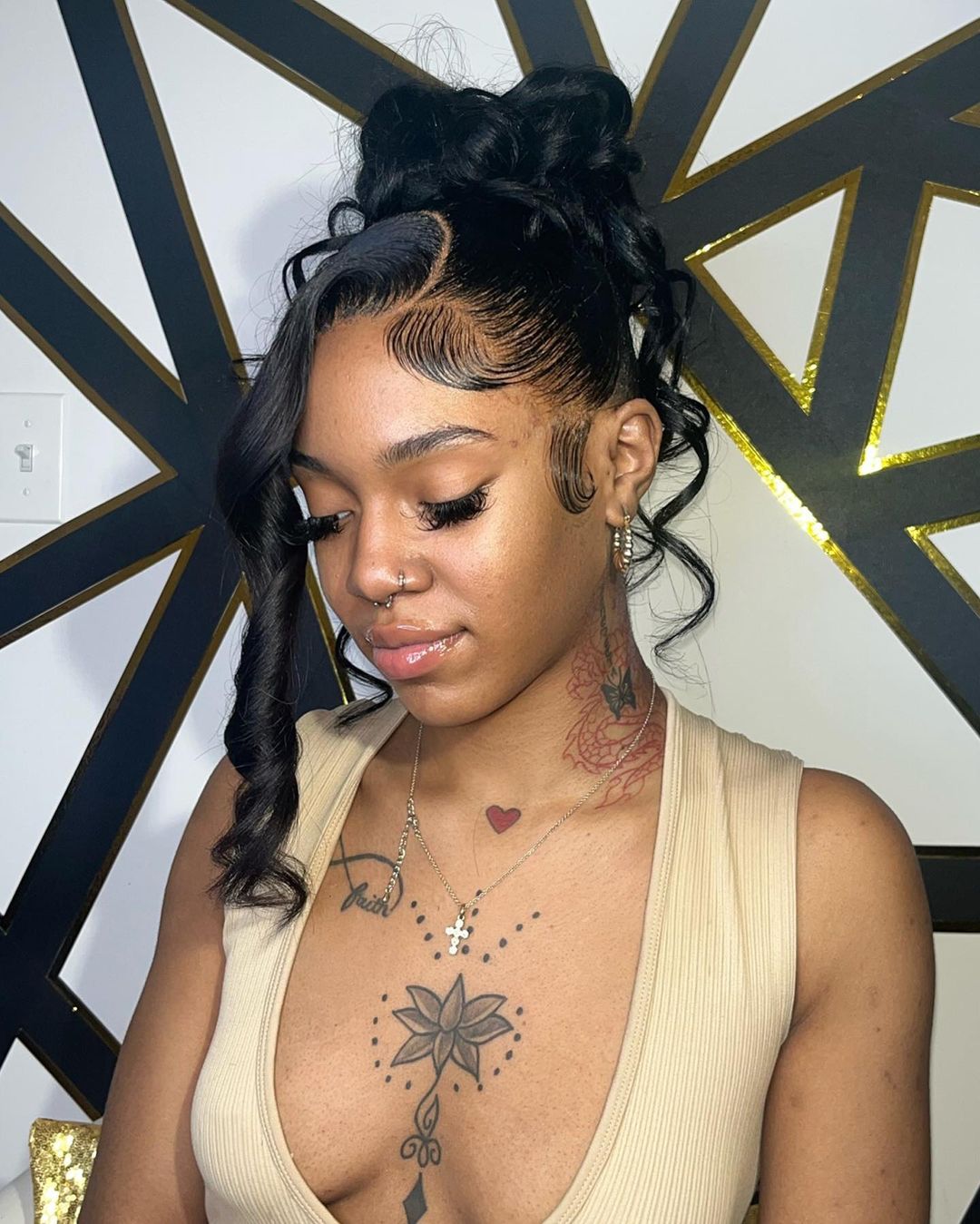 This cool trendy bun with wispy bangs is a hairdo that most women love! Do you want to try out something as fun & fierce? In most cases, this look will work well for formal events and proms. If you wish to embrace your bad-girl RiRi look, this is it!
8. Long Thin Braids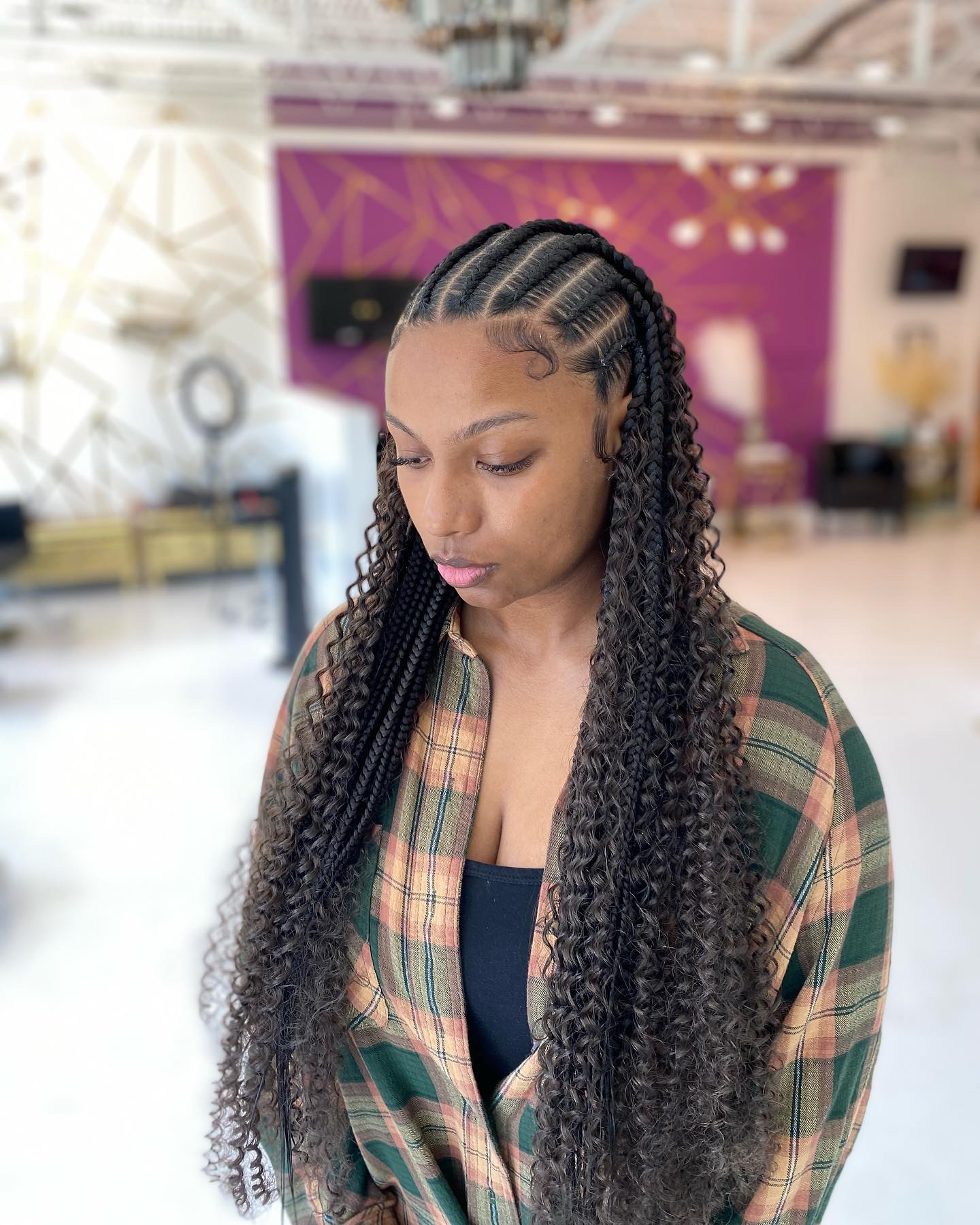 Long thin braids and stylish hairstyle such as this cut is super high-maintenance. Can you handle long and high-quality braids? If your hair isn't as long you can always stick to extensions. Add them and enjoy the installment process as well, just book a trustworthy hairstylist.
9. Sleek Straight Orange Hair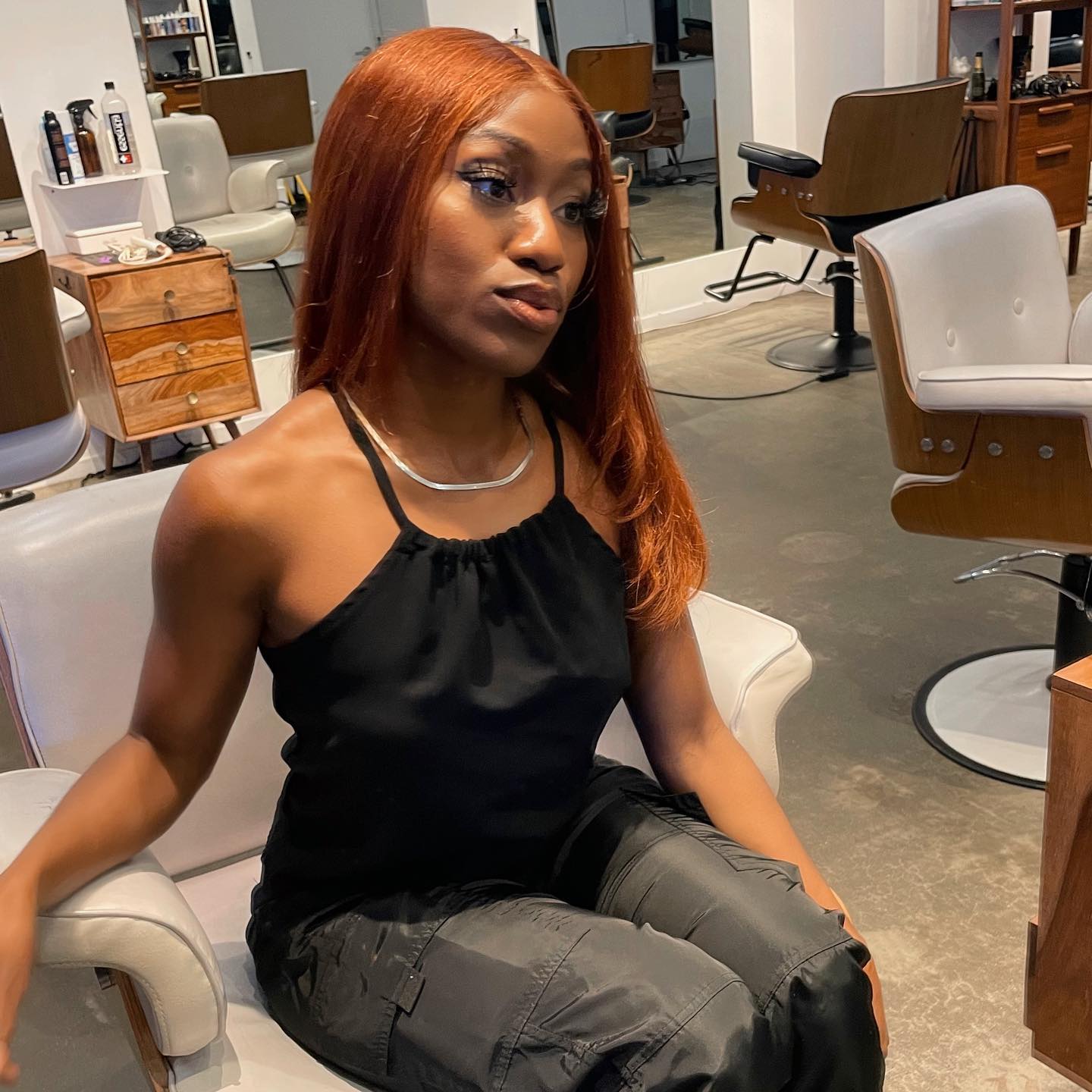 Sometimes, Rihanna goes bold and wild. Do you like this look and color on her? Do you wish to copy it yourself? Give it a go with a pop of orange/red to your dye. Women who are in their 30s will like this the most. Finish the look off with proper makeup as well to get that feminine vibe.
10. Long Brown Braid Ponytail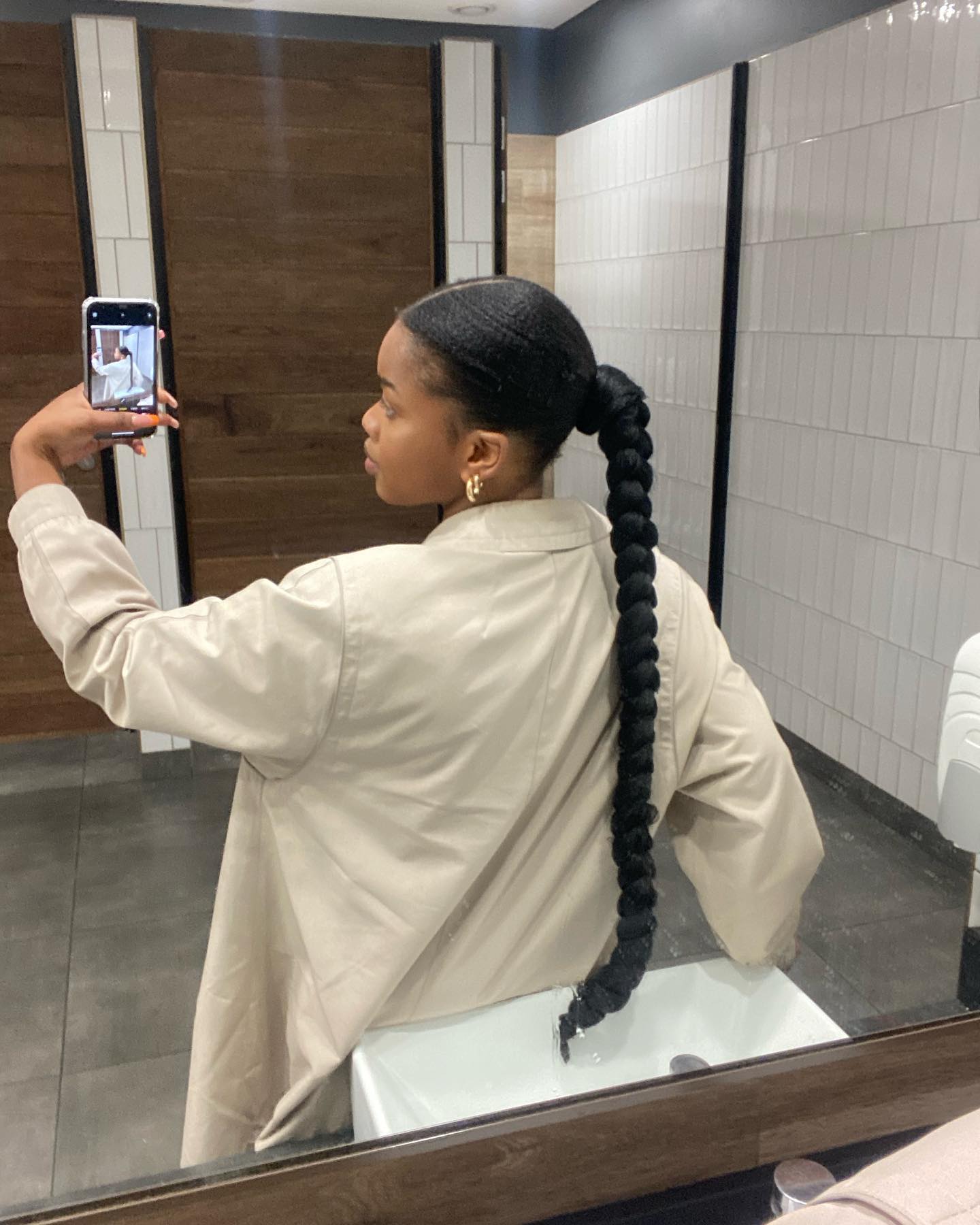 So chic and bold, don't you want to rock this ponytail and braid detail? If you're looking for a party-perfect look, this is it! You will enjoy this gorgeous braid for both daily & night-out moments. Are you ready for this RiRi-inspired cut?
11. Trendy Brown Ponytail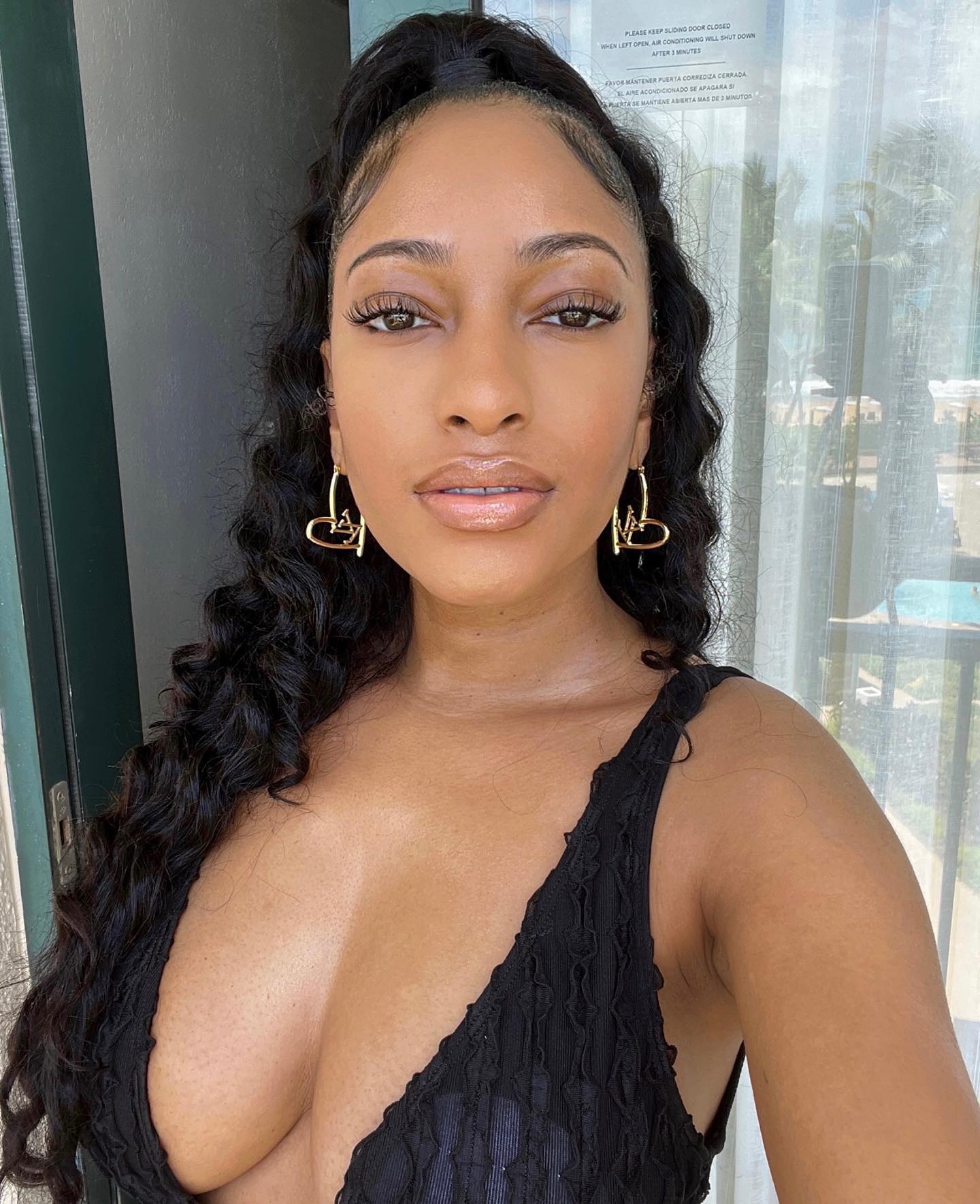 A voluminous ponytail such as this one is for women who like elegant, party-inspo & night-out looks. If you want to try out something wavy and voluminous, this will suit you. Add your favorite curling products to achieve this serious amount of shine.
12. Short Curl Pixie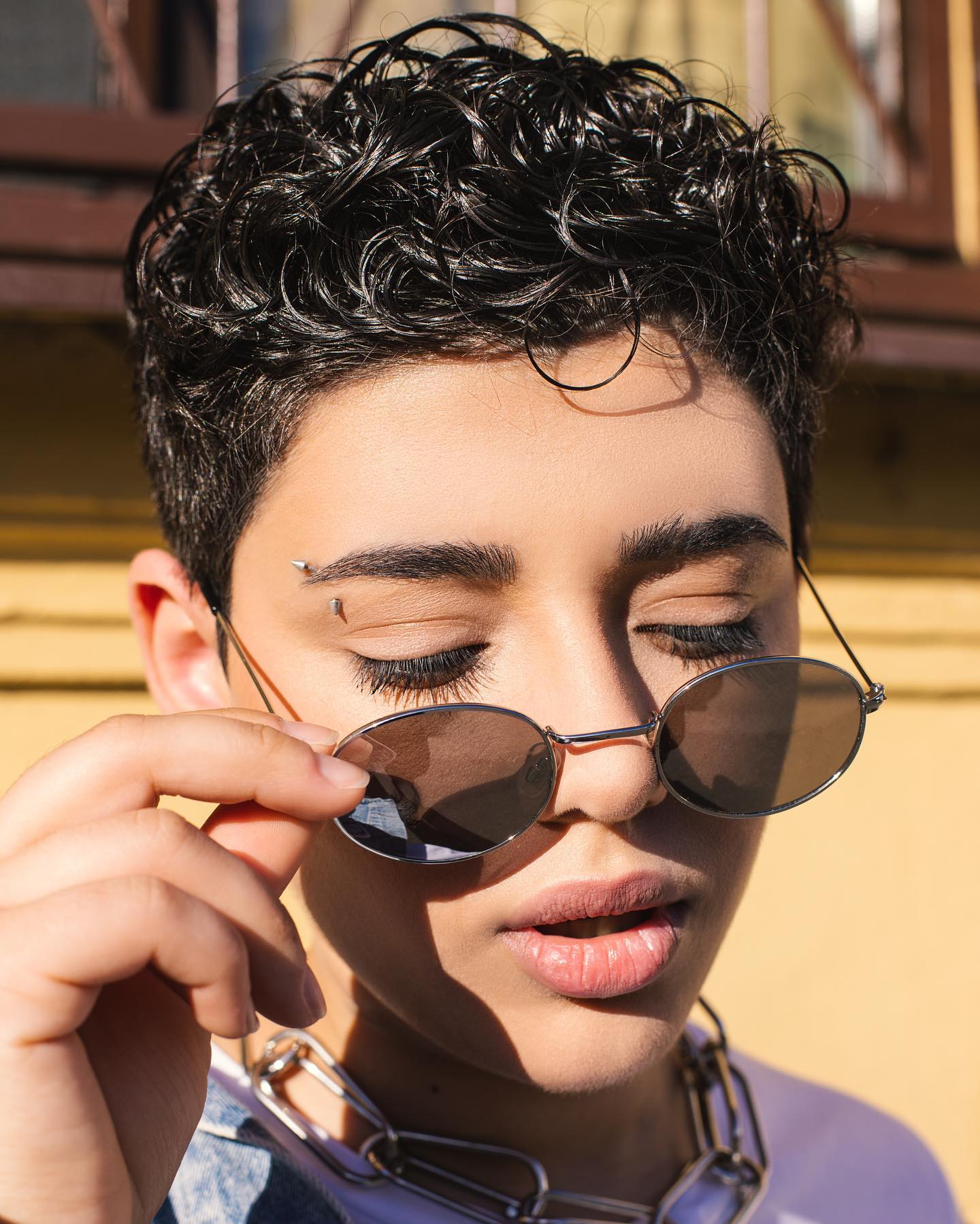 When trying to rock something cute & low-maintenance, Rihanna tends to go for similar looks and ideas. Do you enjoy short, low-maintenance, and cute looks? Maybe you are a fan of edgy looks and you need a change? Add your favorite hydrating & curling product to get this look.
13. Pixie Hair With Bangs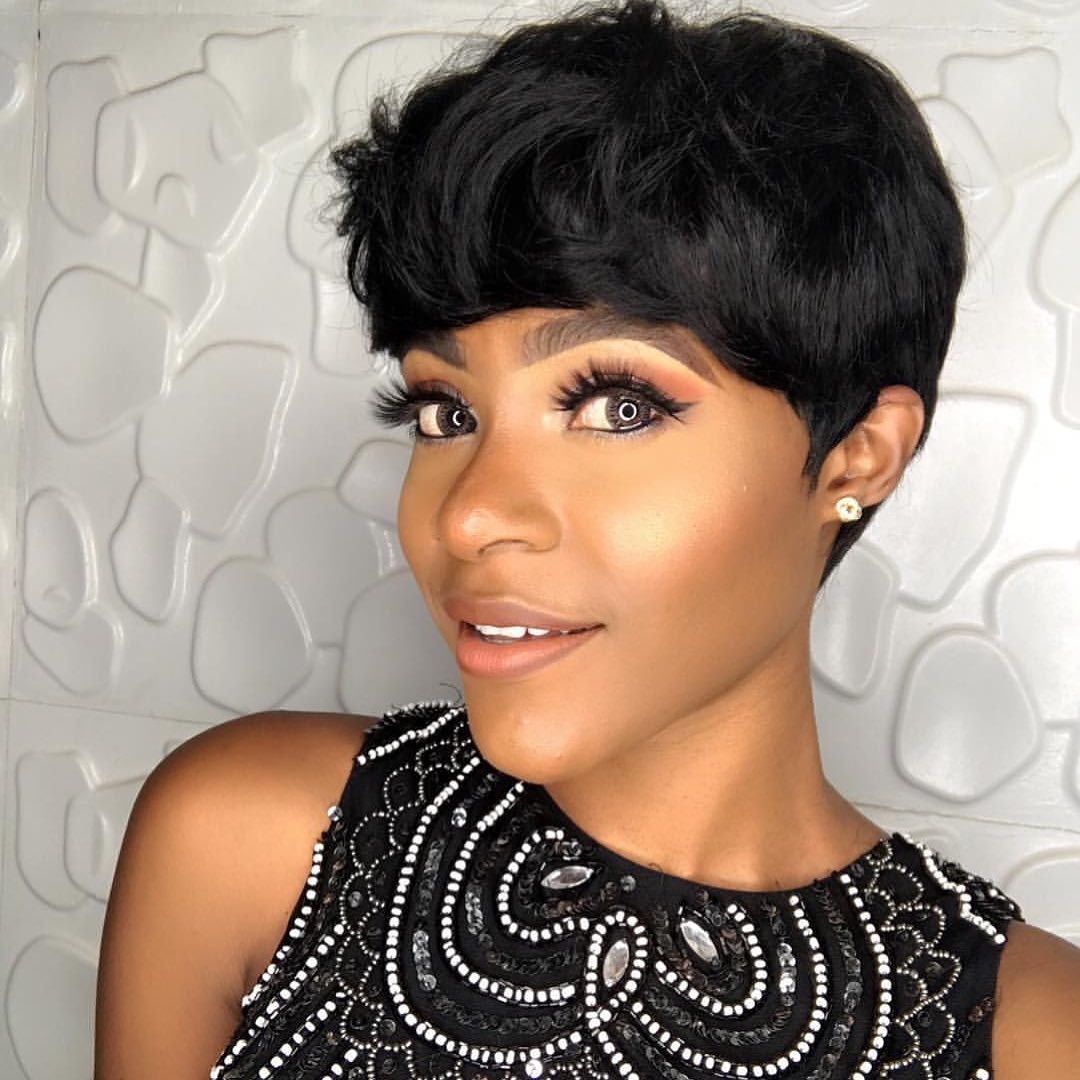 Pixie hair with voluminous bangs will attract looks and attention. If you are a workaholic mom who likes cute and elegant wispy looks, this is for you. Why not add some wave & volume to round up this design? Women who like formal looks as well will also want this Rihanna cut.
14. Long Shiny Brown Hair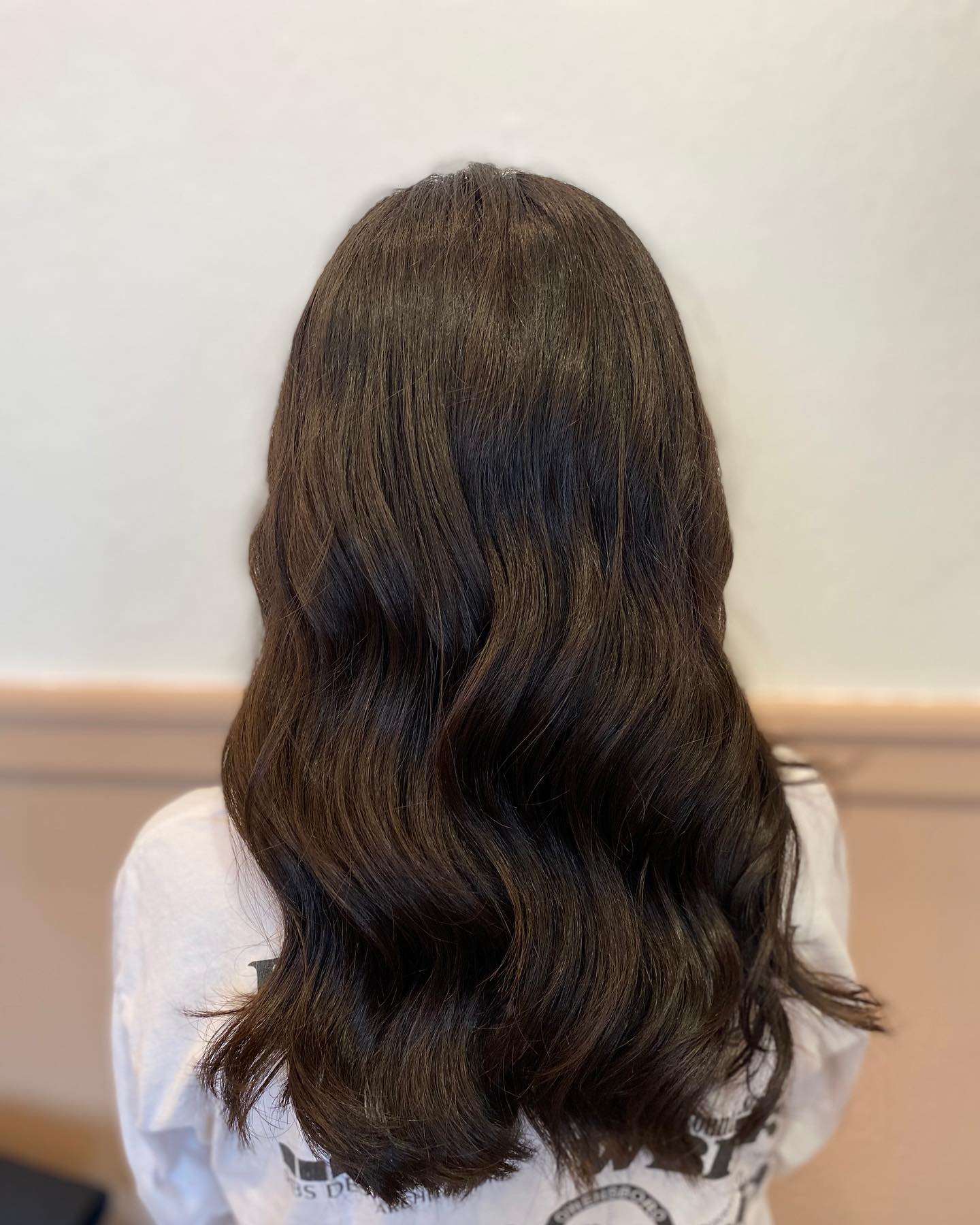 If you want to try out a formal hairdo and you like wavy and voluminous designs, this is your next hairdo! It has a lot of volume and is fierce, perfect for your Red Carpet or formal night-outs. Rihanna often rocks similar cuts for fancy night-outs and important meetings, so why not copy this style?
15. Platinum Blonde Buzzcut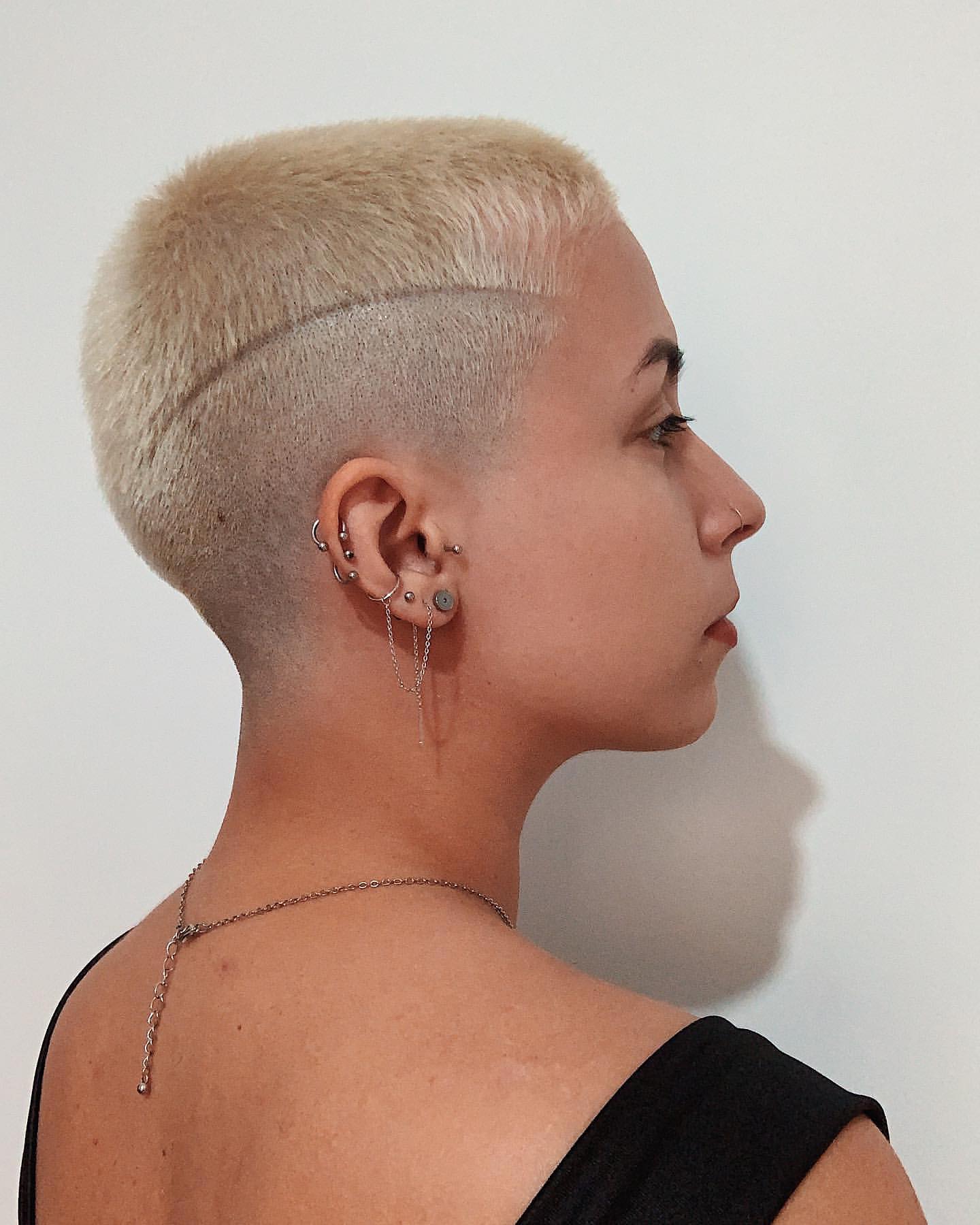 At one point, Rihanna went this short, bold, bald, and blonde! It is an insane cut that will look amazing on younger women. Short buzzcut looks and bleached moments are for those who wish to attract a lot of attention. If you are in your 20s and you like the bad-girl look, this is for you.
16. A-line Brown Bob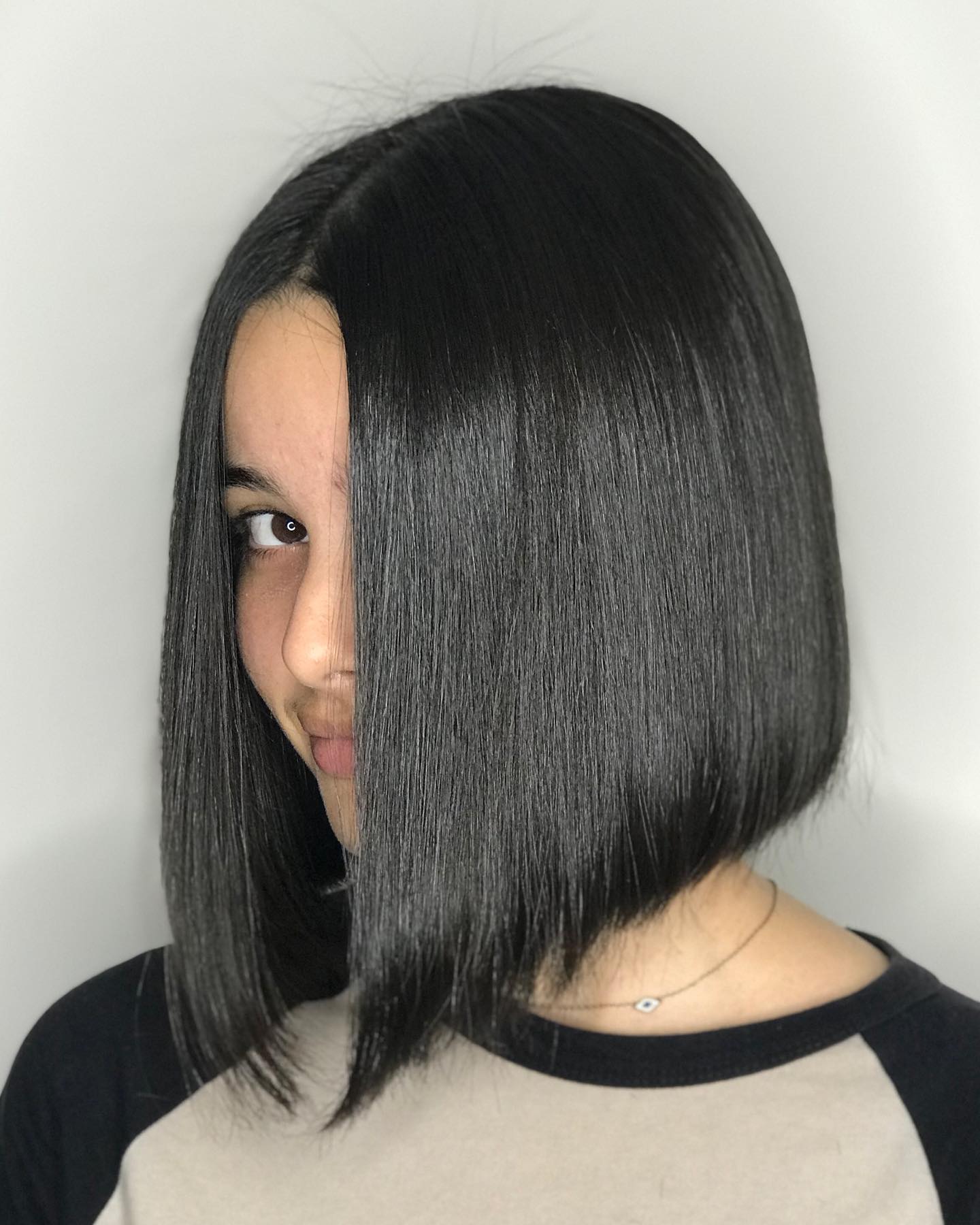 A statement look and a popular hairdo that Rihanna often goes for. Do you like bob cuts, blunt ideas, and straight-defined edges? If you want to show off your serious amount of shine – this will suit you. In the end, this cut is great for any age group.
17. Cool Edgy Pixie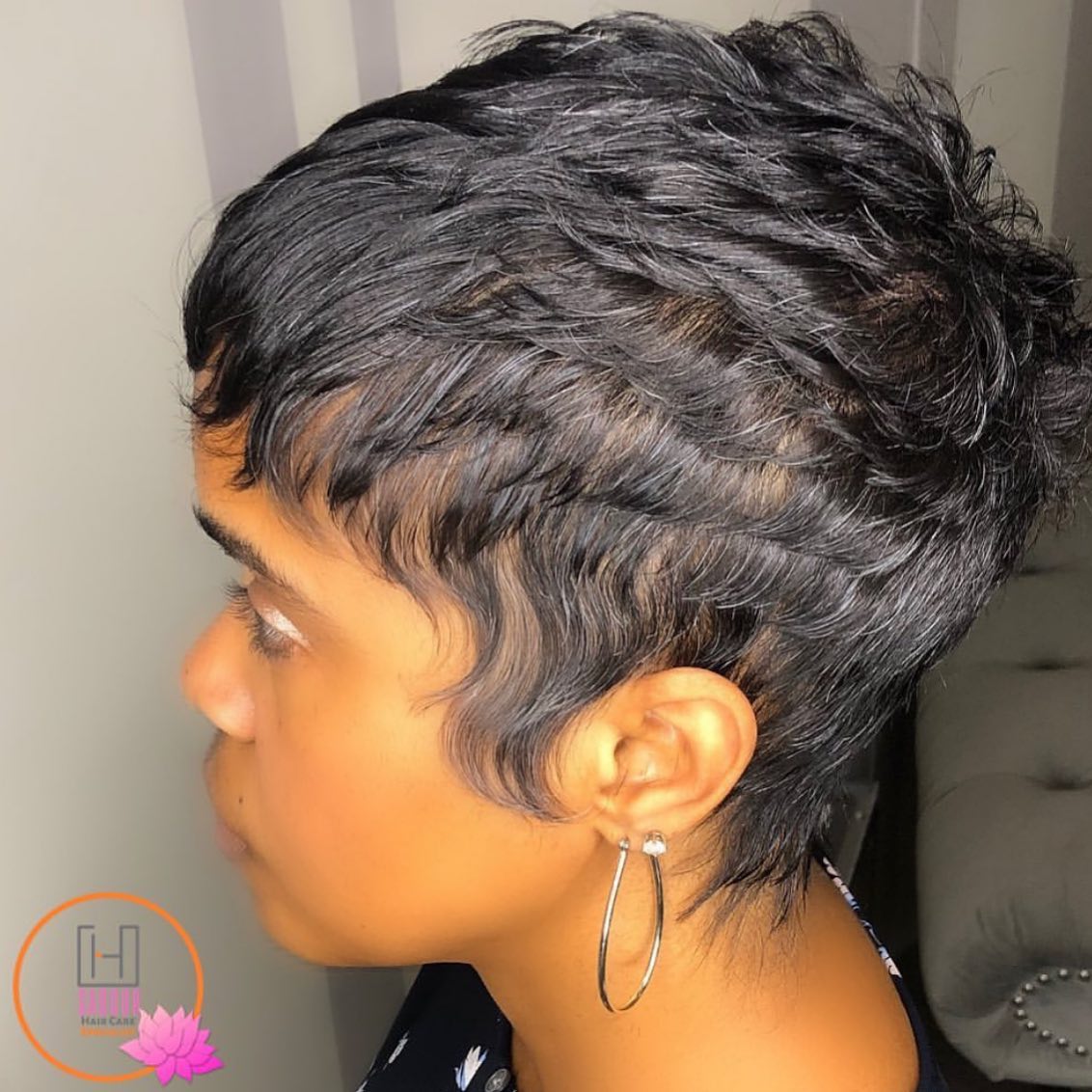 Lastly, why not go all-out with a pixie haircut? It is short and voluminous, perfect for mature moms or girls who need something practical and low-maintenance. If you wish to get compliments and you are all about practicality, make sure to book this haircut with your favorite hairstylist.
Want A New Look?
So, are you eager to try out something fun and new? Do you want to call your hairstylist ASAP and book a new hairdo? If so, which one is your top pick out of these 17 ideas? Let us know!