The fall season is here! What are your plans? Aside from switching up your wardrobe, why not also do something wild and different to your hair? A ton of different hairdos and hair colors are trendy at the moment, and highlights are just something that you may want to consider. If you're intrigued by your new upgrade and want to give it a go with something new, keep on reading and discover your options down below.
30+ Trendy Fall Hair Colors
1. Fall Hair With Frontal Highlights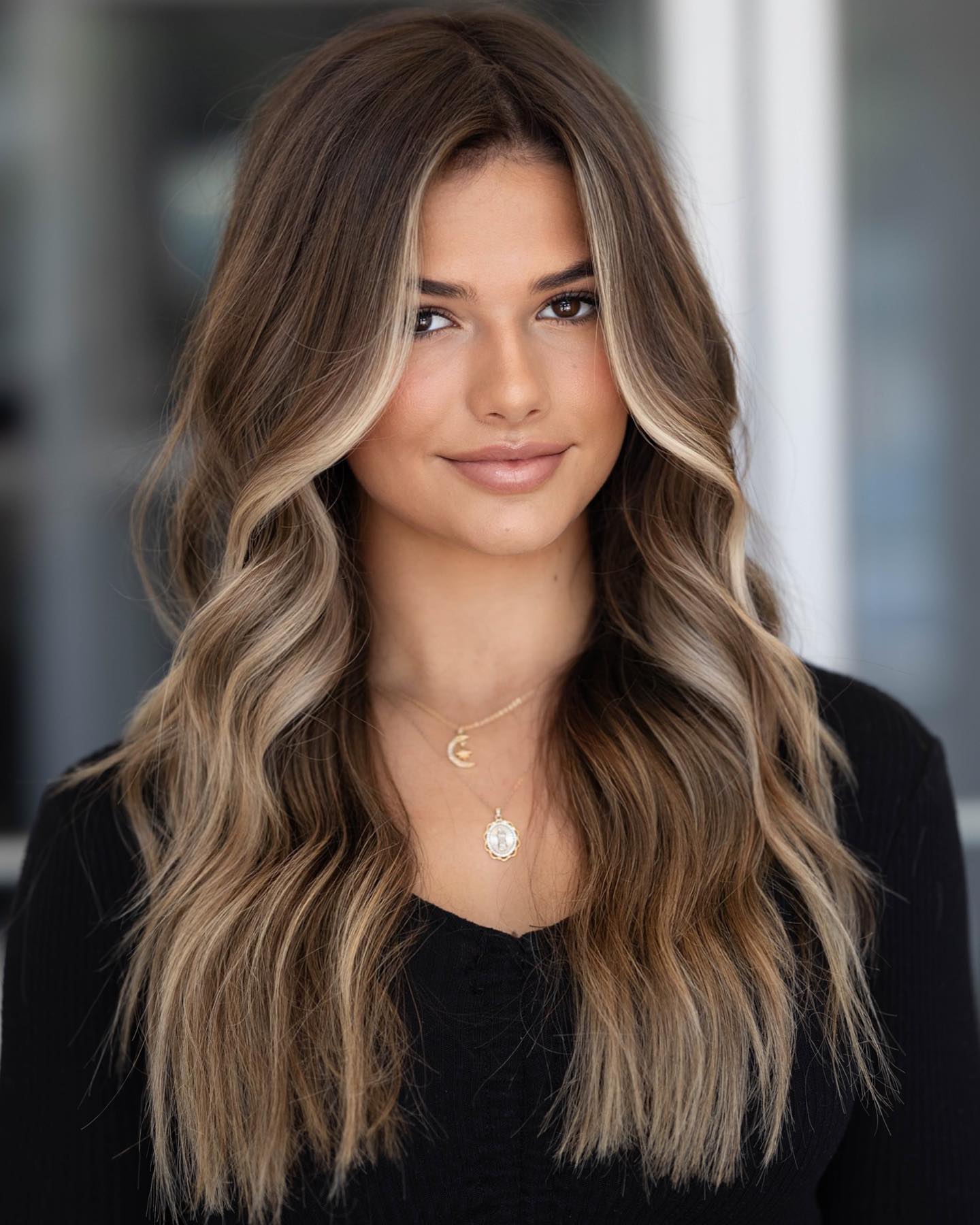 Frontal highlights and this color scheme will work so well on most women who are in their 20s.
2. Chocolate Brown Hair Voluminous Look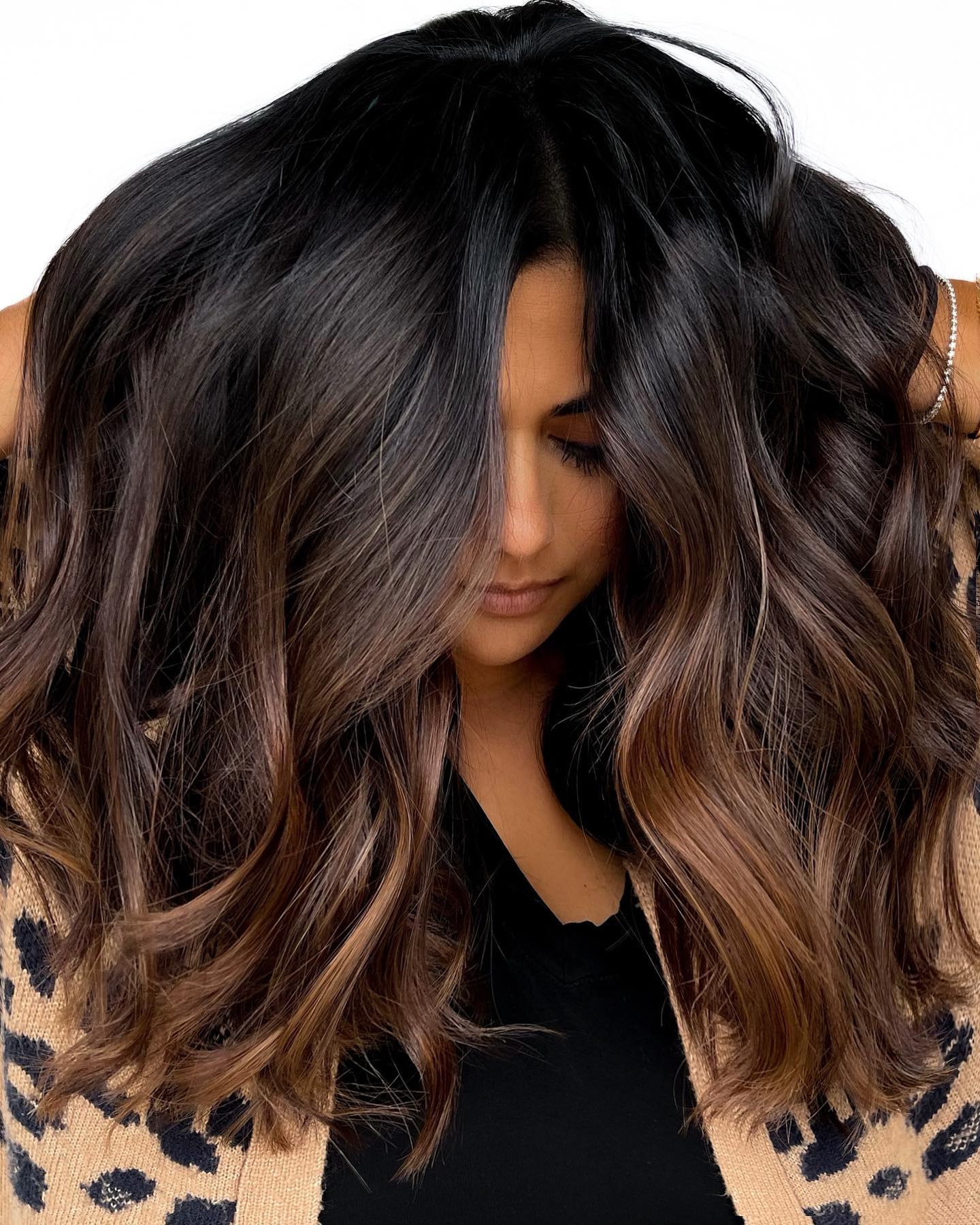 Darker brown and this gorgeous shade will make your hair look so healthy and voluminous + it is low-maintenance.
3. Chestnut Brown Fall Hair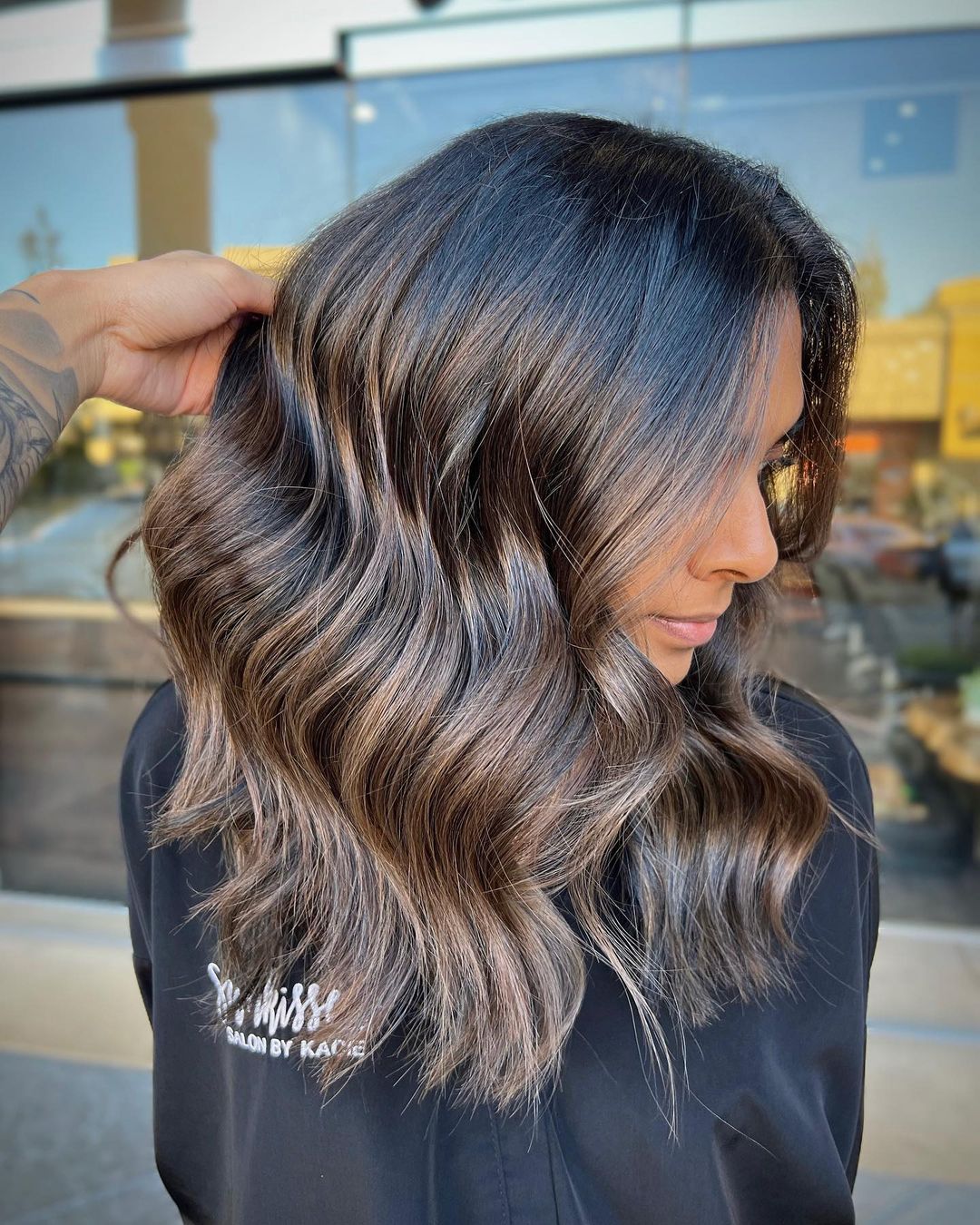 Soft waves and this amount of shine will make you look and feel so glamorous for any event.
4. Bright Red Fall Hairdo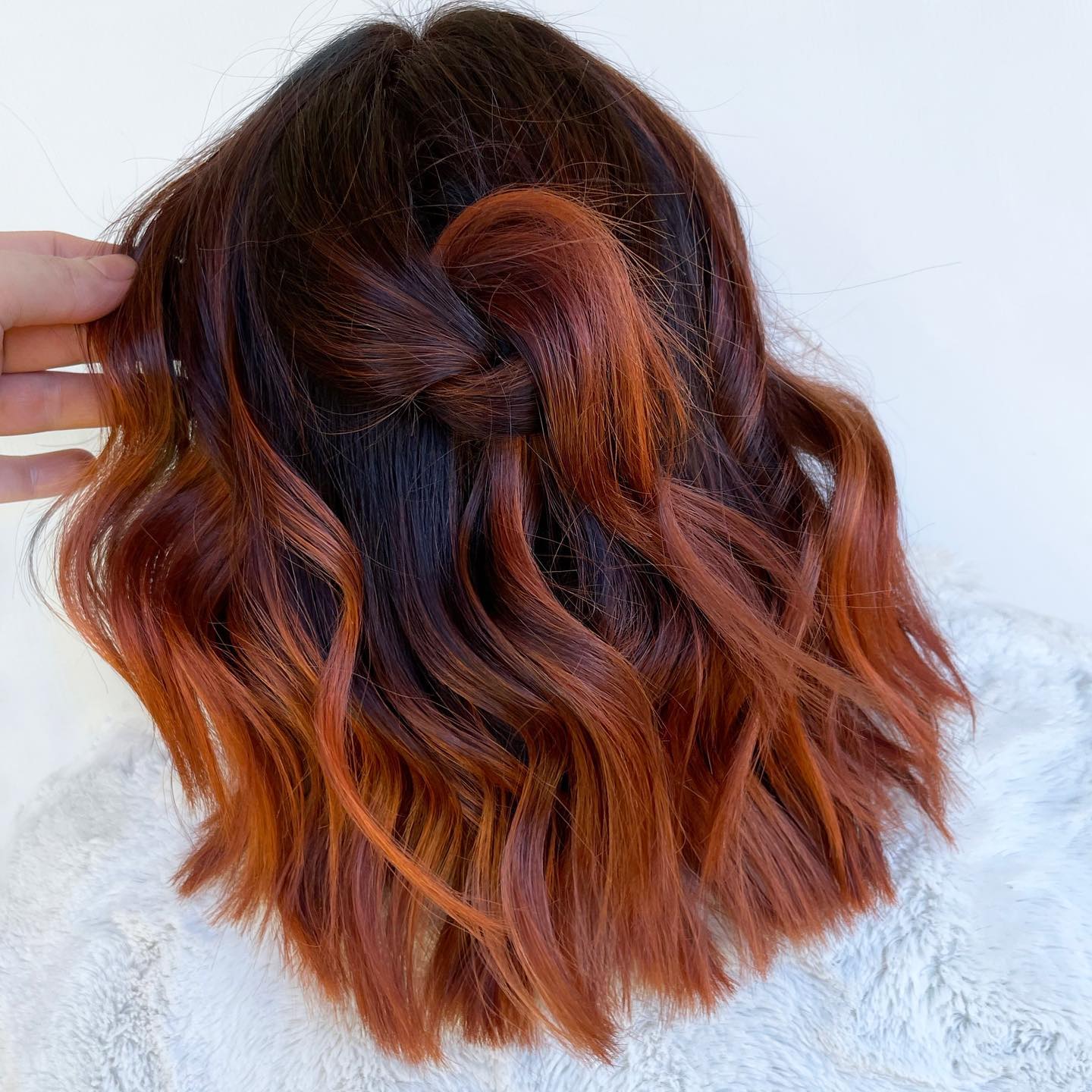 Add a slight hue of red or orange if you want to embrace that full fall cut!
5. Cool Tone Icy Blonde Fall Look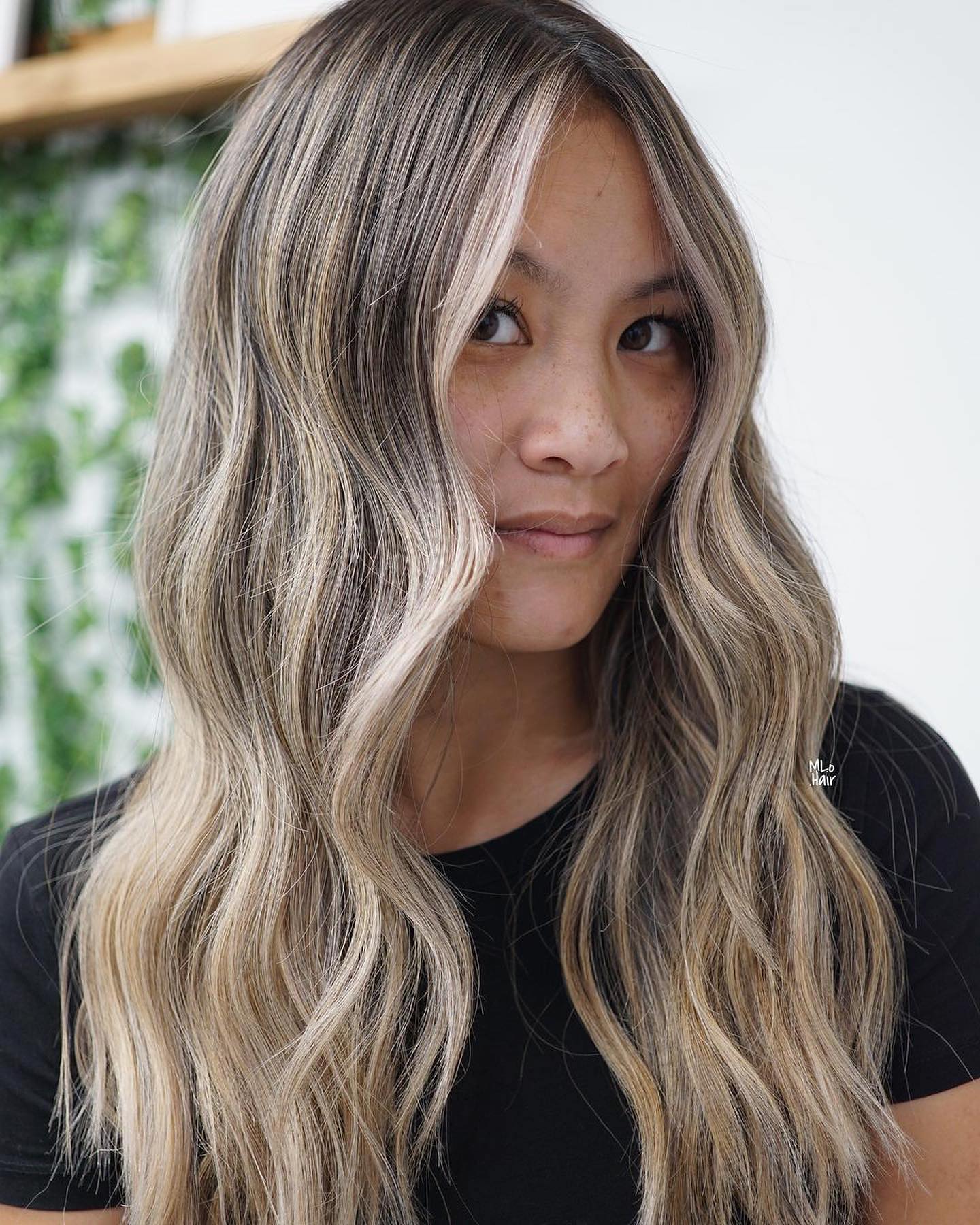 Try out this sexy ashy blonde hairdo and know that it is a full strike for the fall season.
6. Brown Hair With Highlights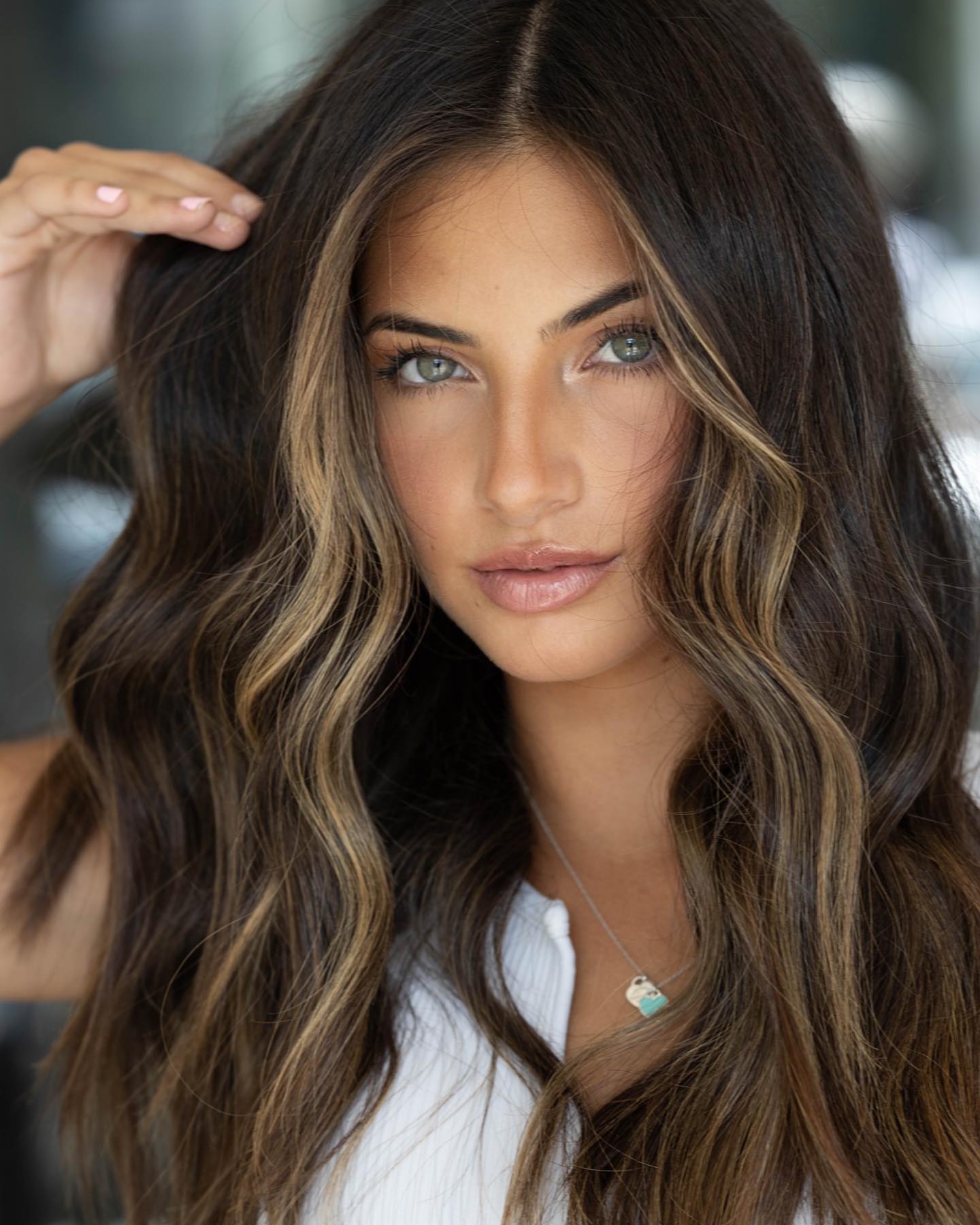 Dark brown roots with frontal beige or warm-colored highlights will look pretty and modern.
7. Warm Toned Brown Balayage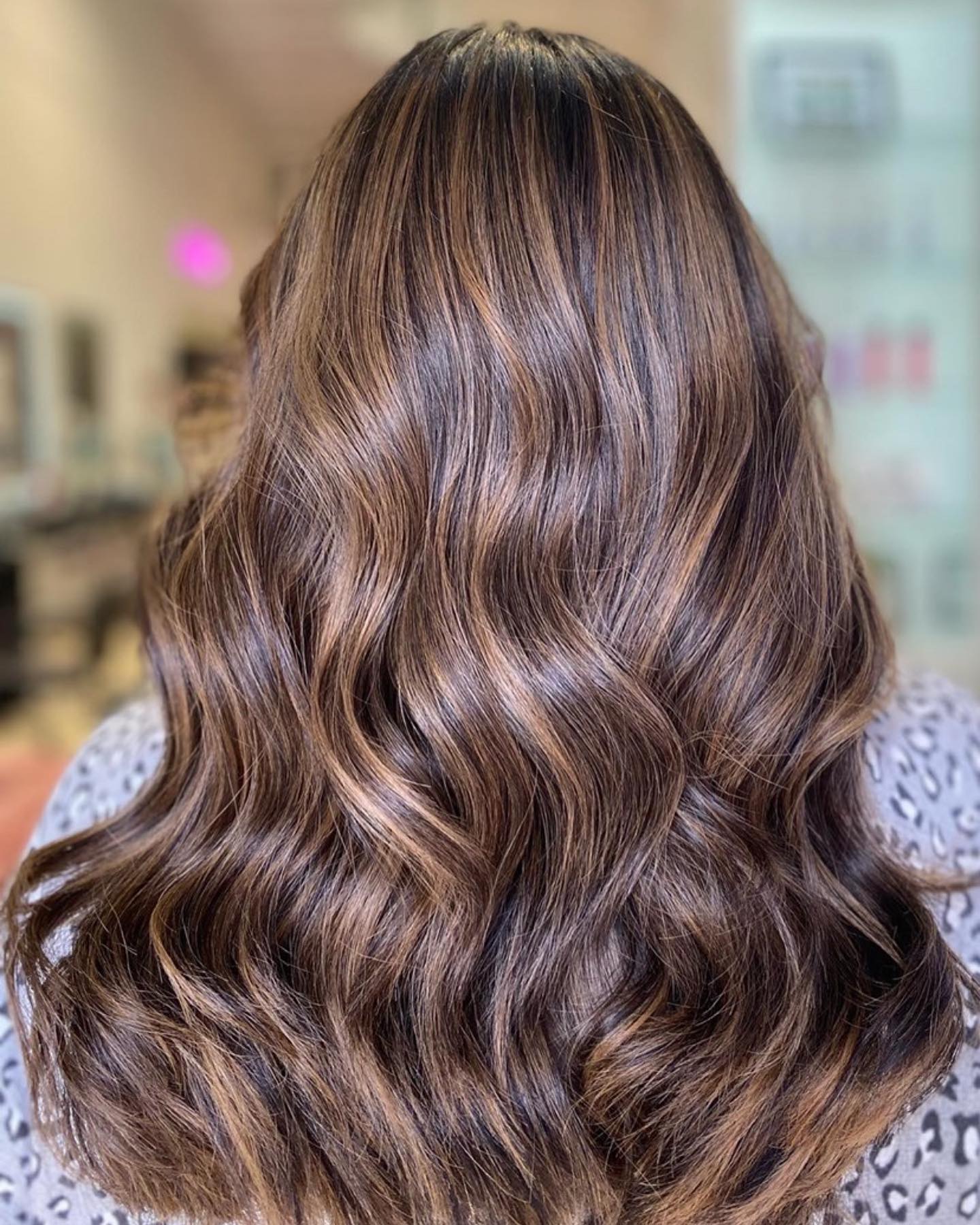 Chestnut brown shades will be the most common go-to color for this season.
8. Voluminous Brown Hair For Fall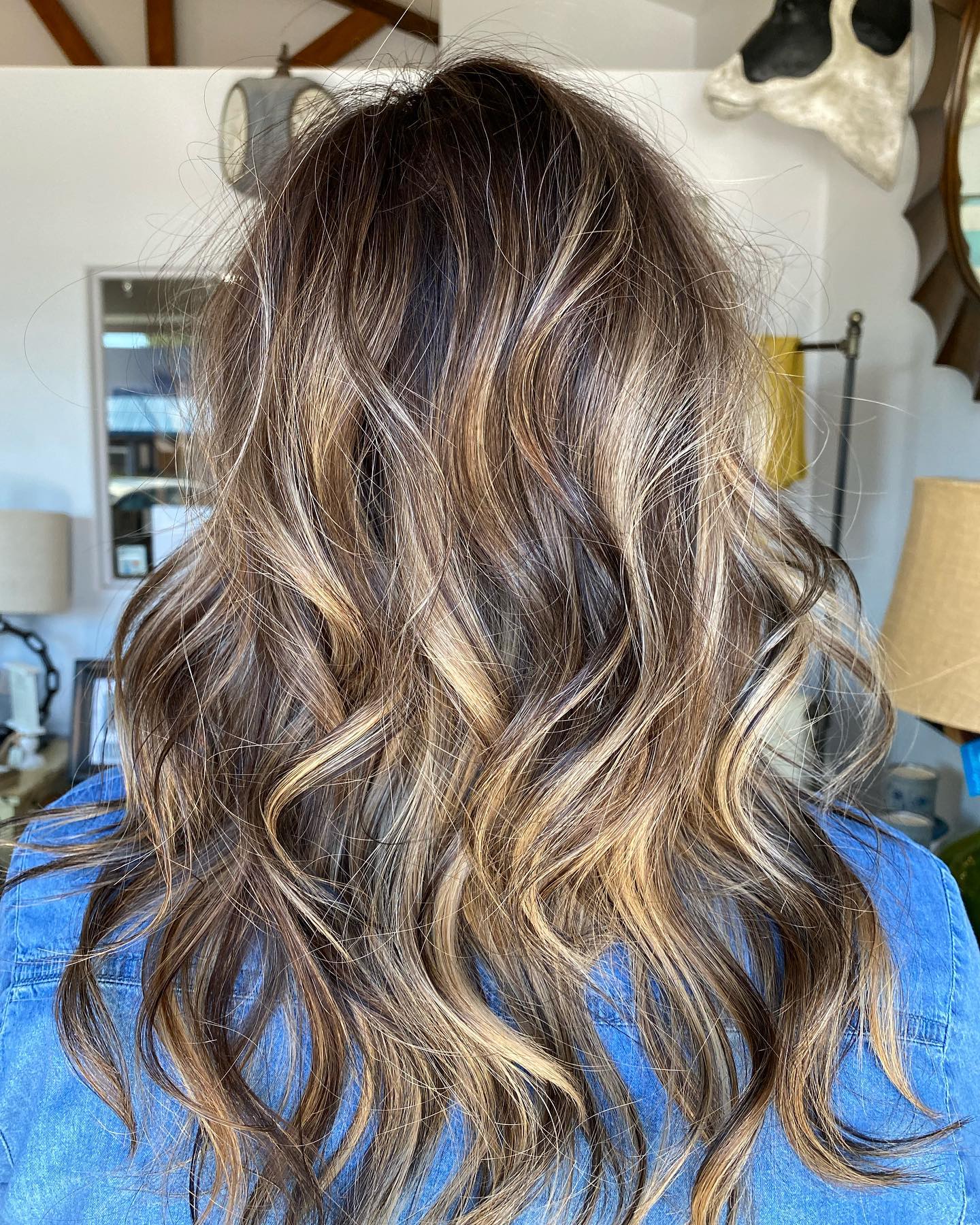 Women in their thirties may prefer this haircut a tad bit more than other women.
9. Brown And Red Ombre Fall Hair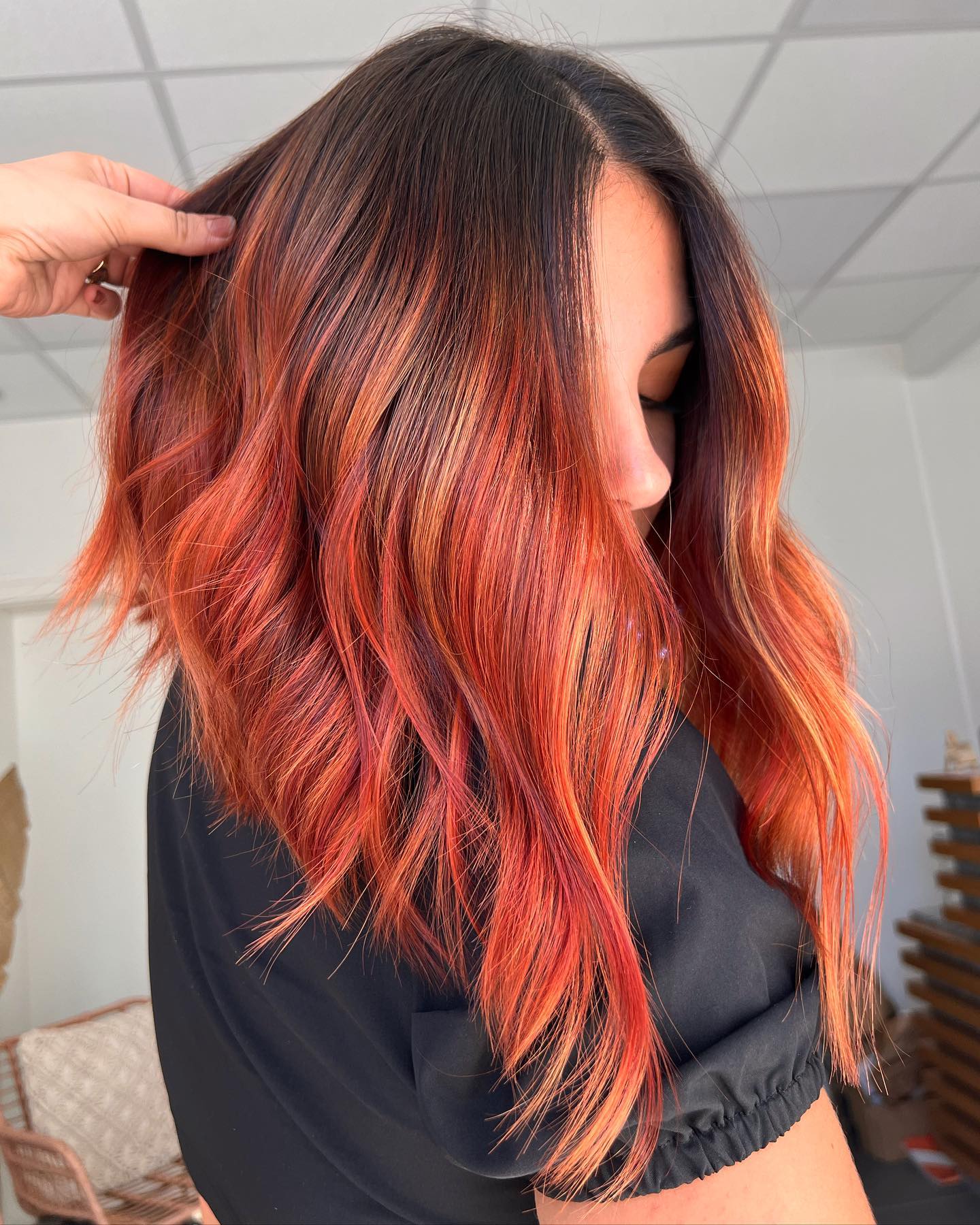 If you enjoy hot and fiery red options this gorgeous little red moment will suit you so well!
10. Chopped Brown Bob Cut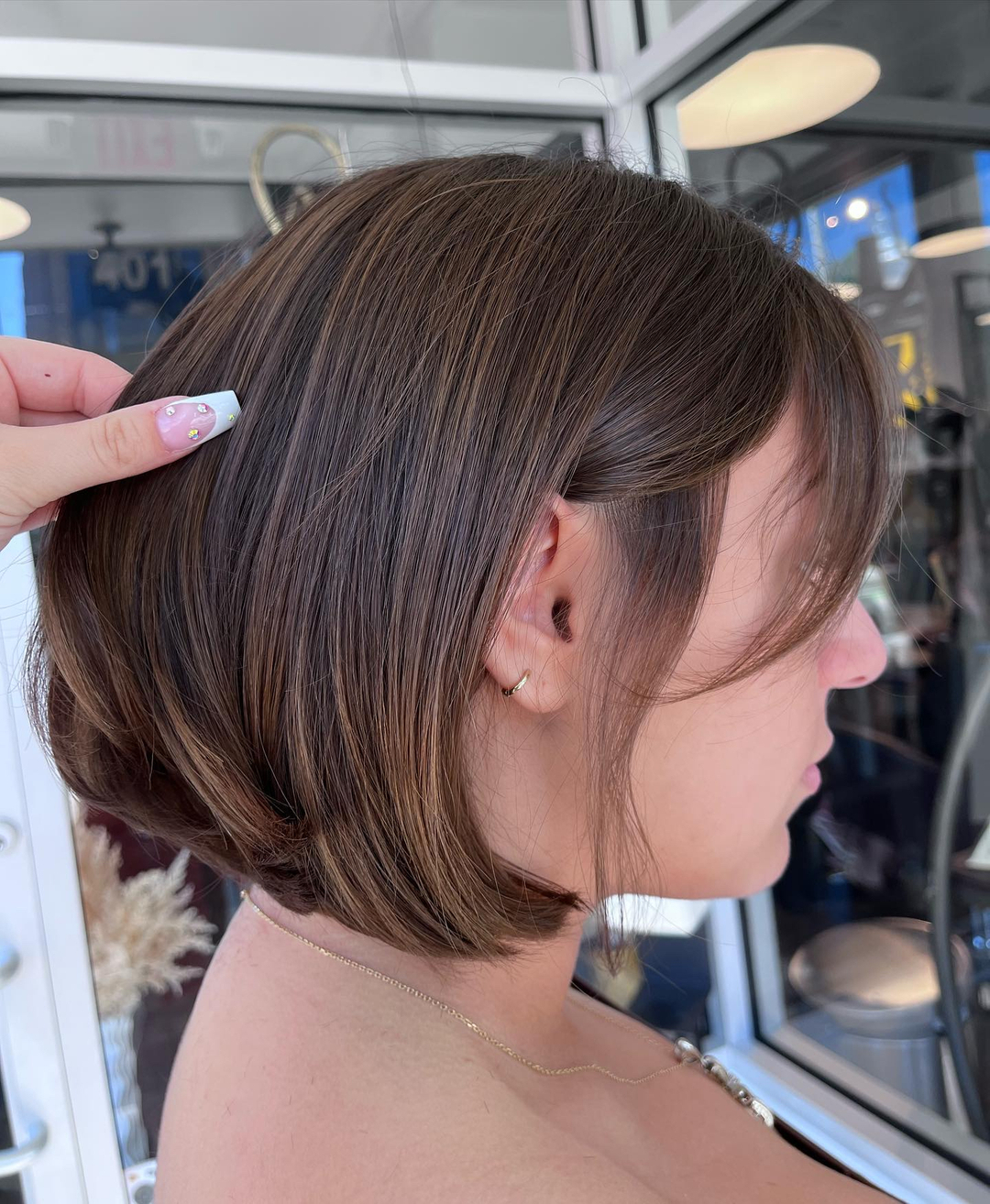 Bob and elf cuts when paired with your natural brown color will be a huge trend for fall 2022!
11. Stylish Brown Hair Long Bangs For Fall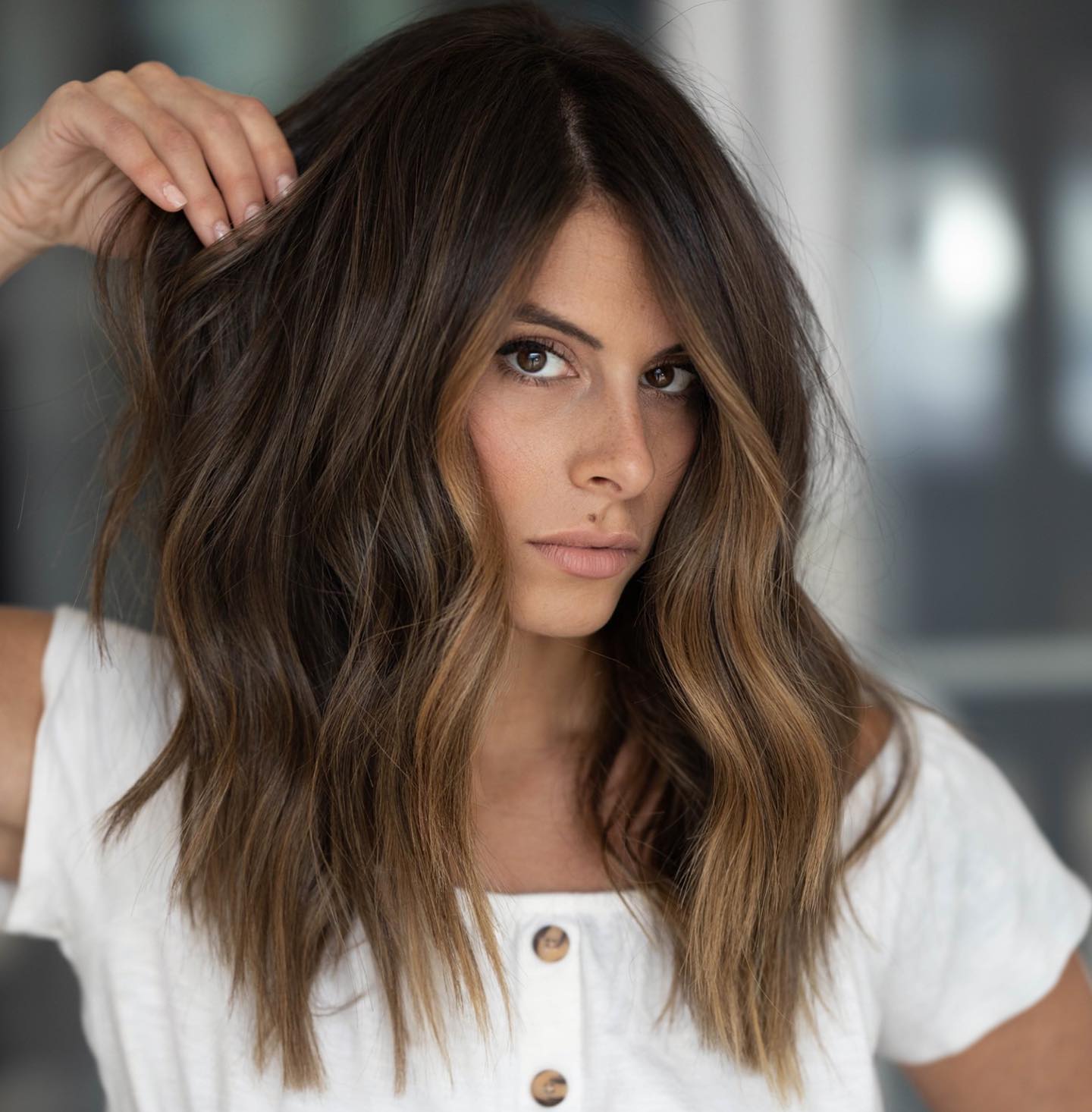 Get some frontal volume and bounce by getting this haircut and voluminous bangs.
12. Light Orange Fall Hair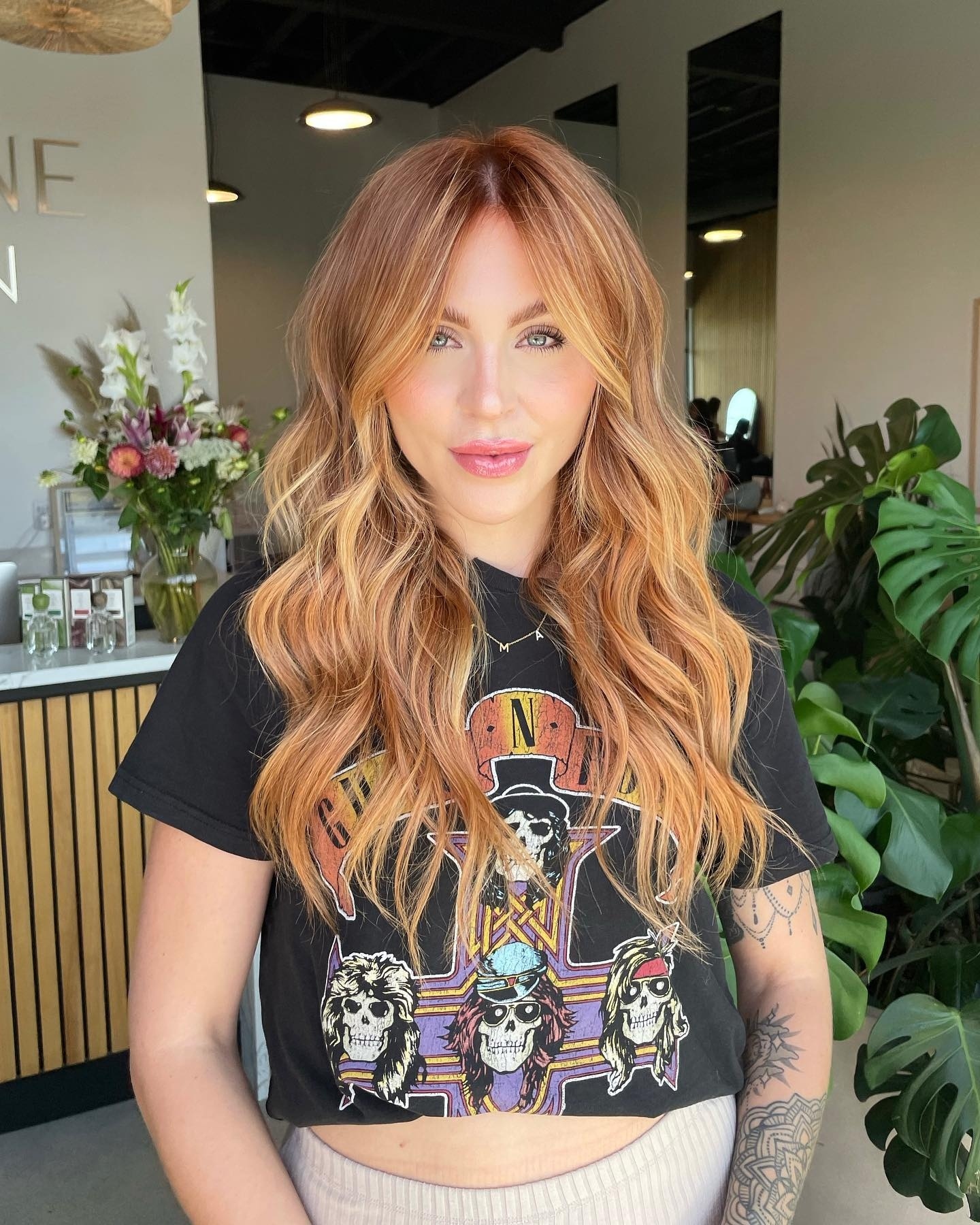 Light orange and wavy, this haircut will look amazing on women in their twenties craving a drastic change.
13. Red Hair Layered Cut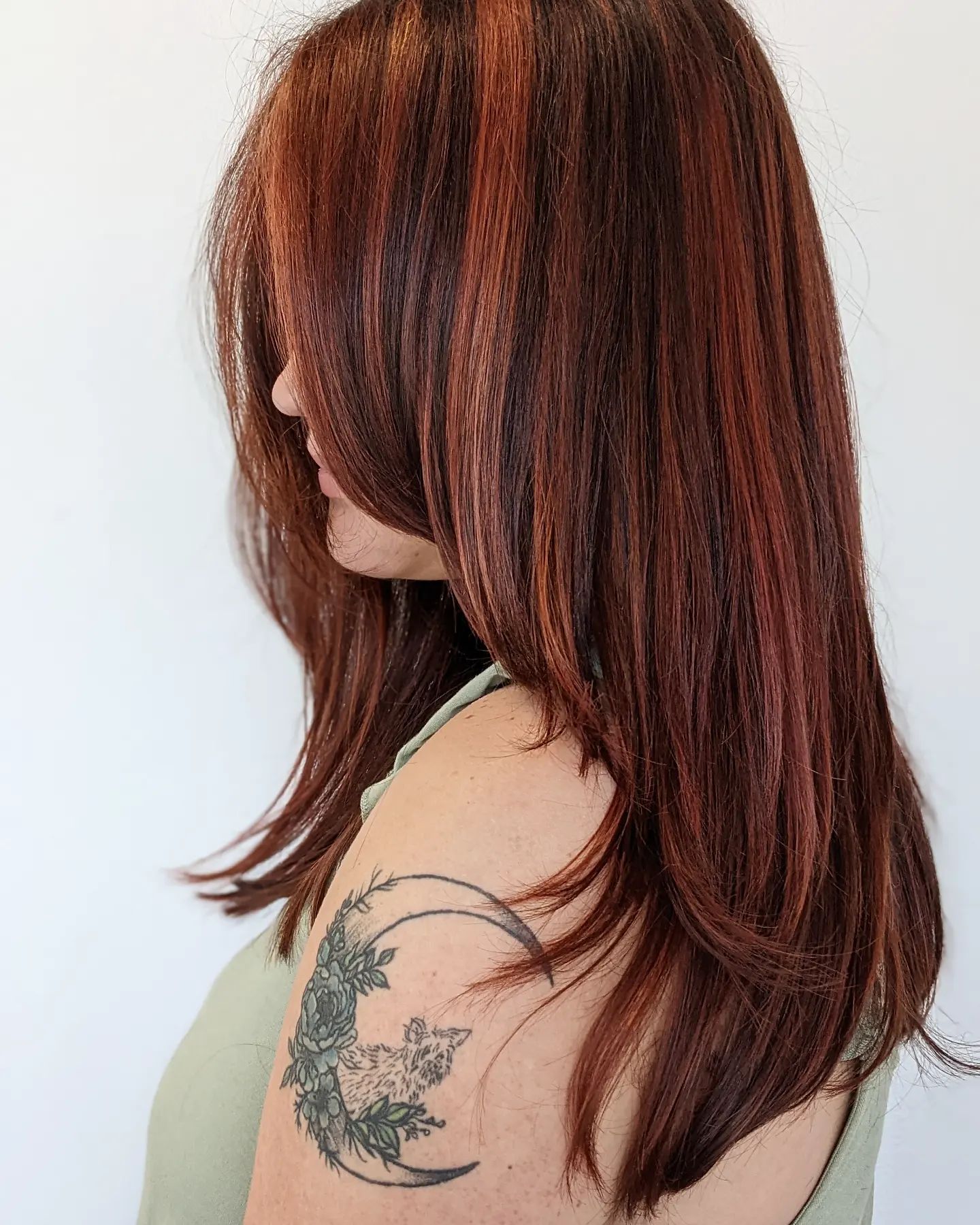 Stylish and modern, this burgundy hairdo will look gorgeous on women who fancy mature-looking cuts.
14. Light Brown Straight Haircut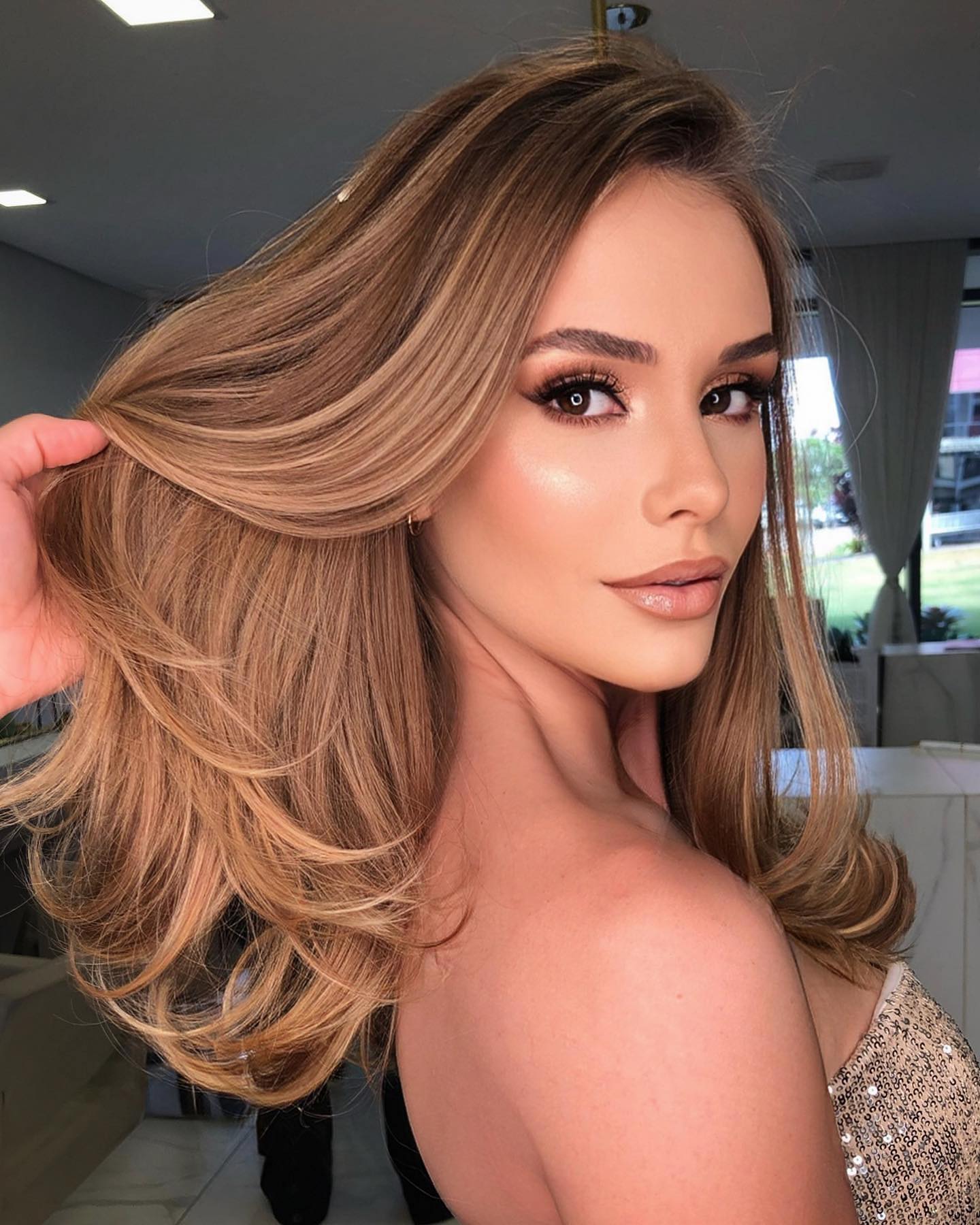 Go for this light brown shade and show it off for the fall knowing well that it is a bulletproof solution.
15. Orange Brown Voluminous Fall Cut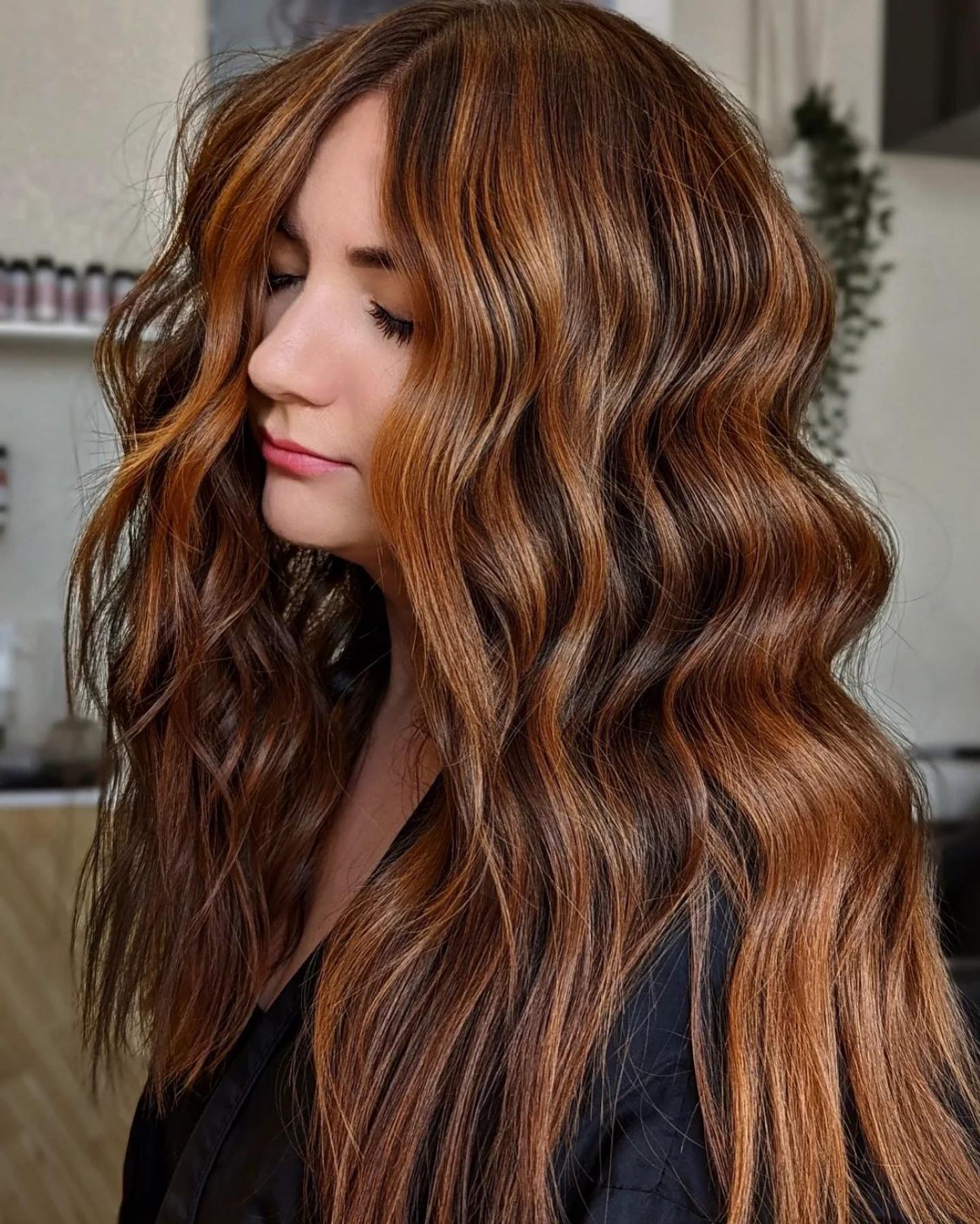 Chocolate brown and paired with these highlights, a hairdo such as this one will look the cutest on women who want a work-appropriate look.
16. Pink & Brown Fall Duo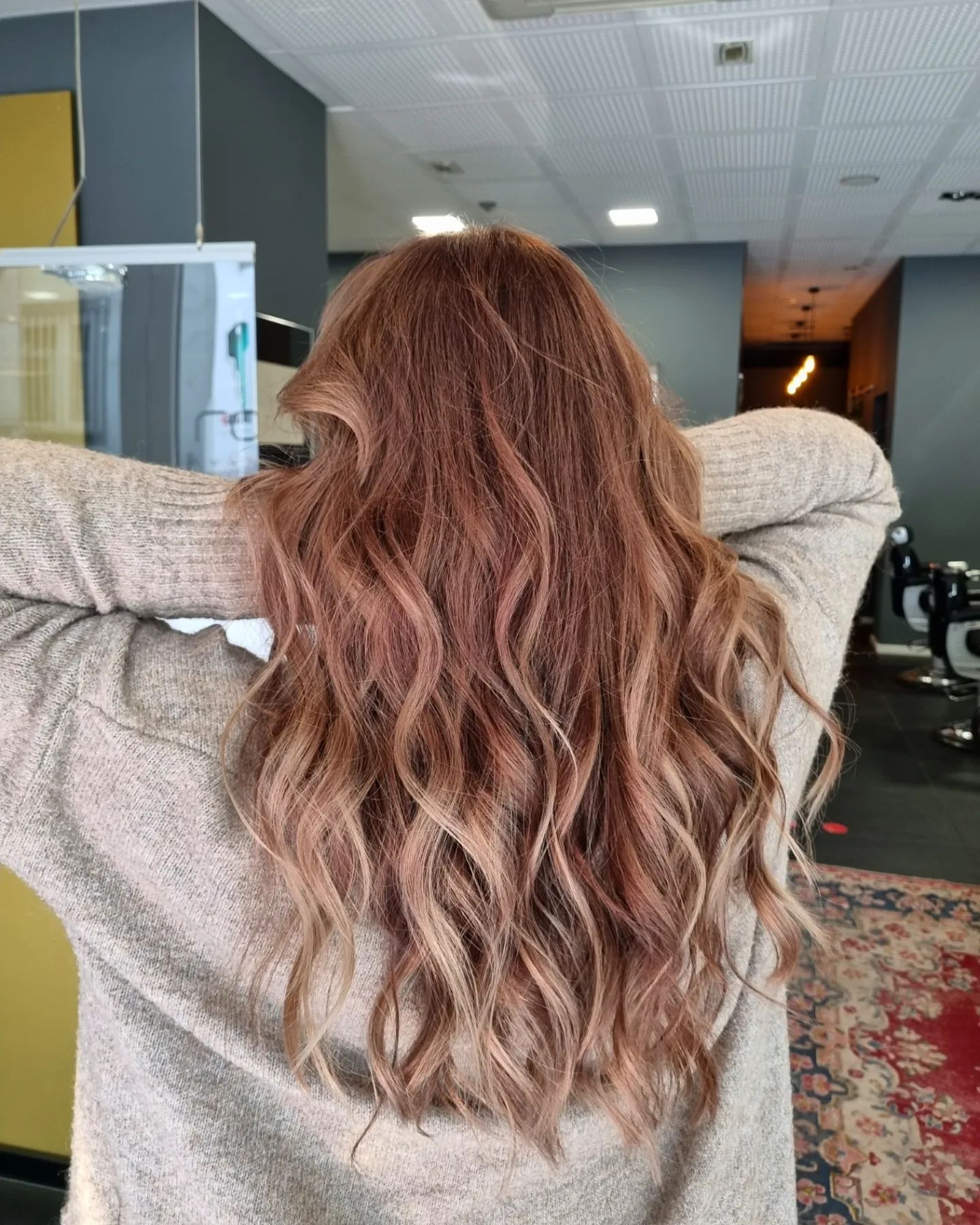 Curl your ends and add a touch of pink to achieve this stylish and sensual outcome.
17. Brown Healthy Haircut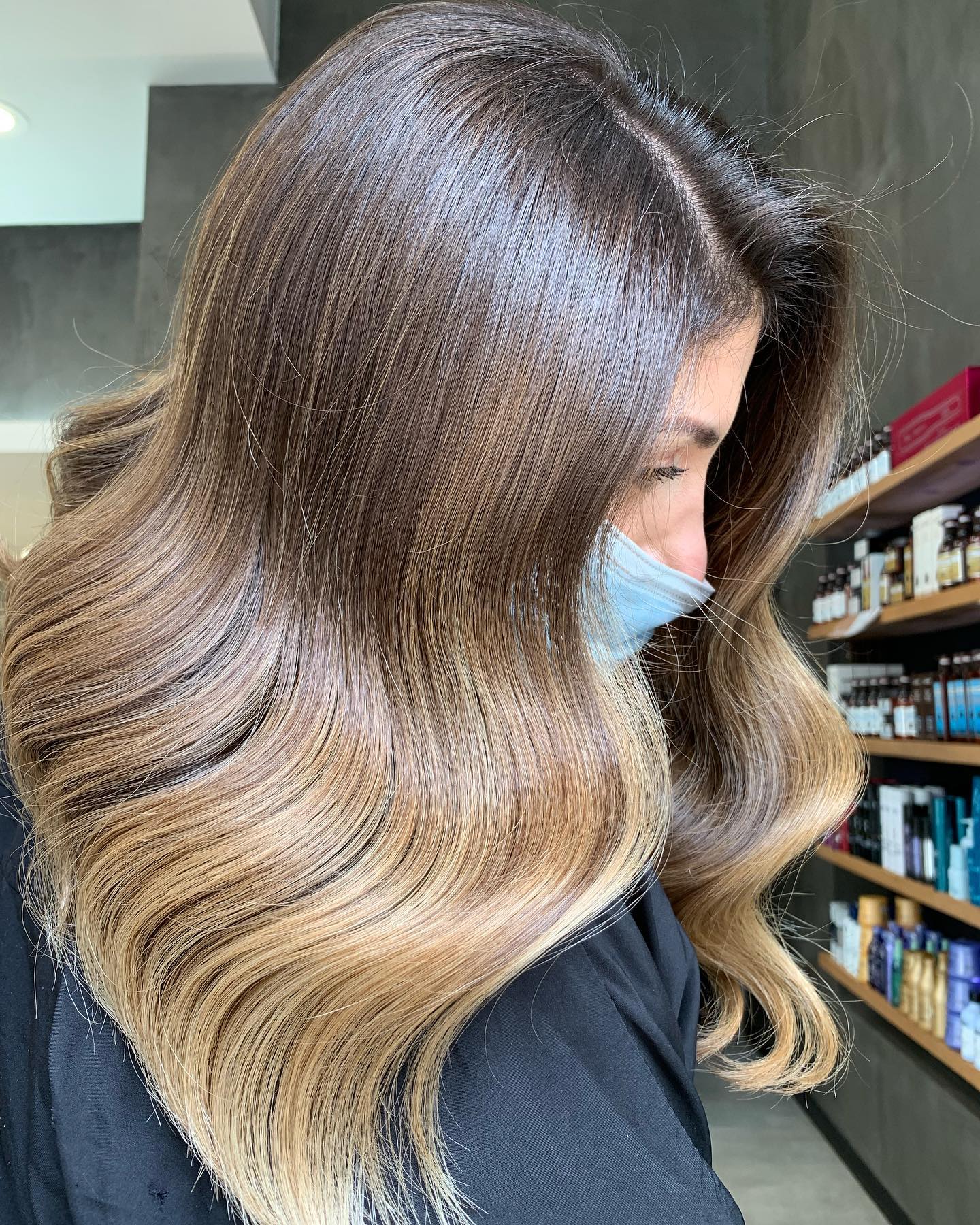 If you fully trust your hairstylist and you want a night-out hairdo this look and these waves will suit you.
18. Brown Cut Voluminous Locks Fall Idea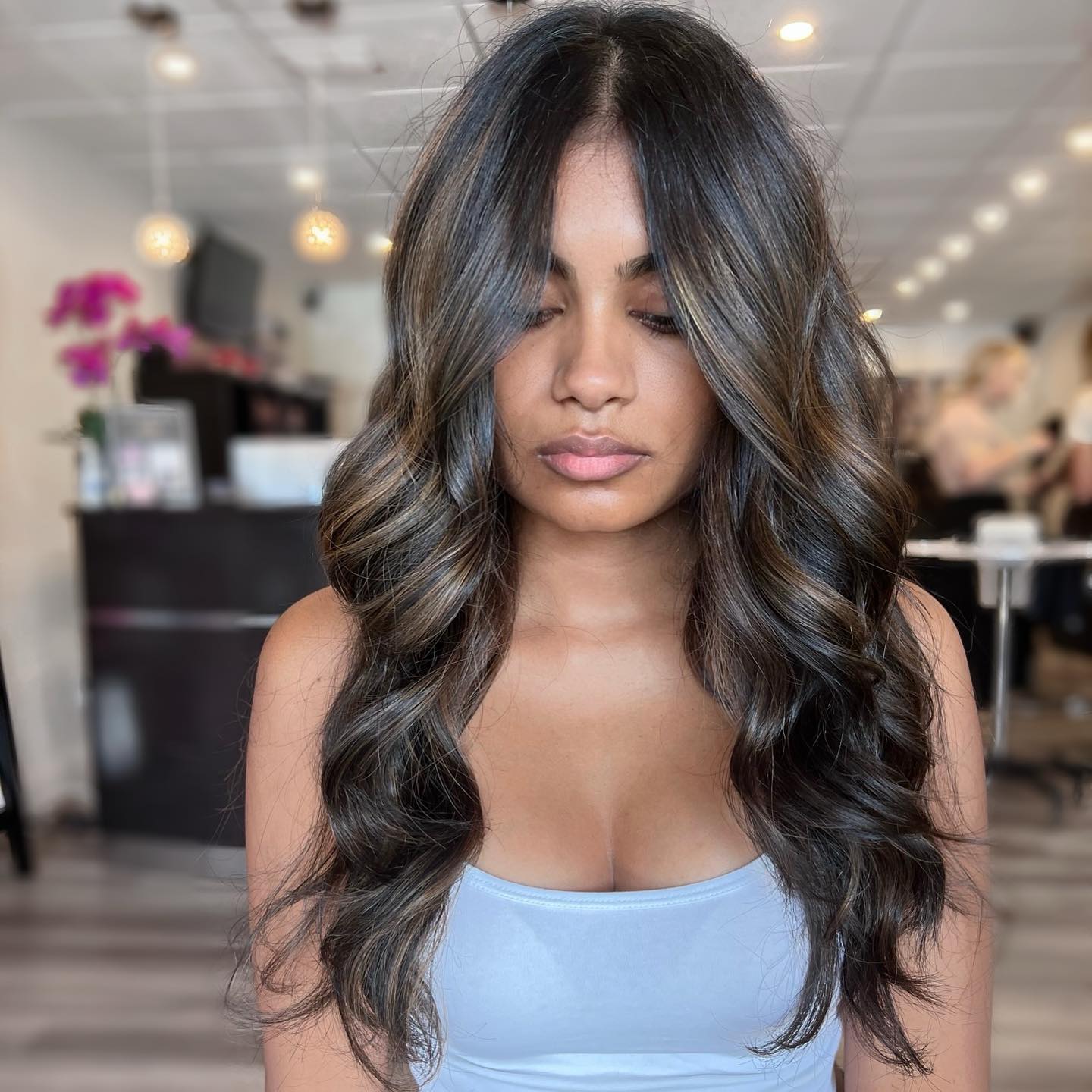 Go for a middle parting and stick to your natural brown hue. The best color transformation for women who love bouncy and wavy looks.
19. Chopped Brown Blonde Fall Color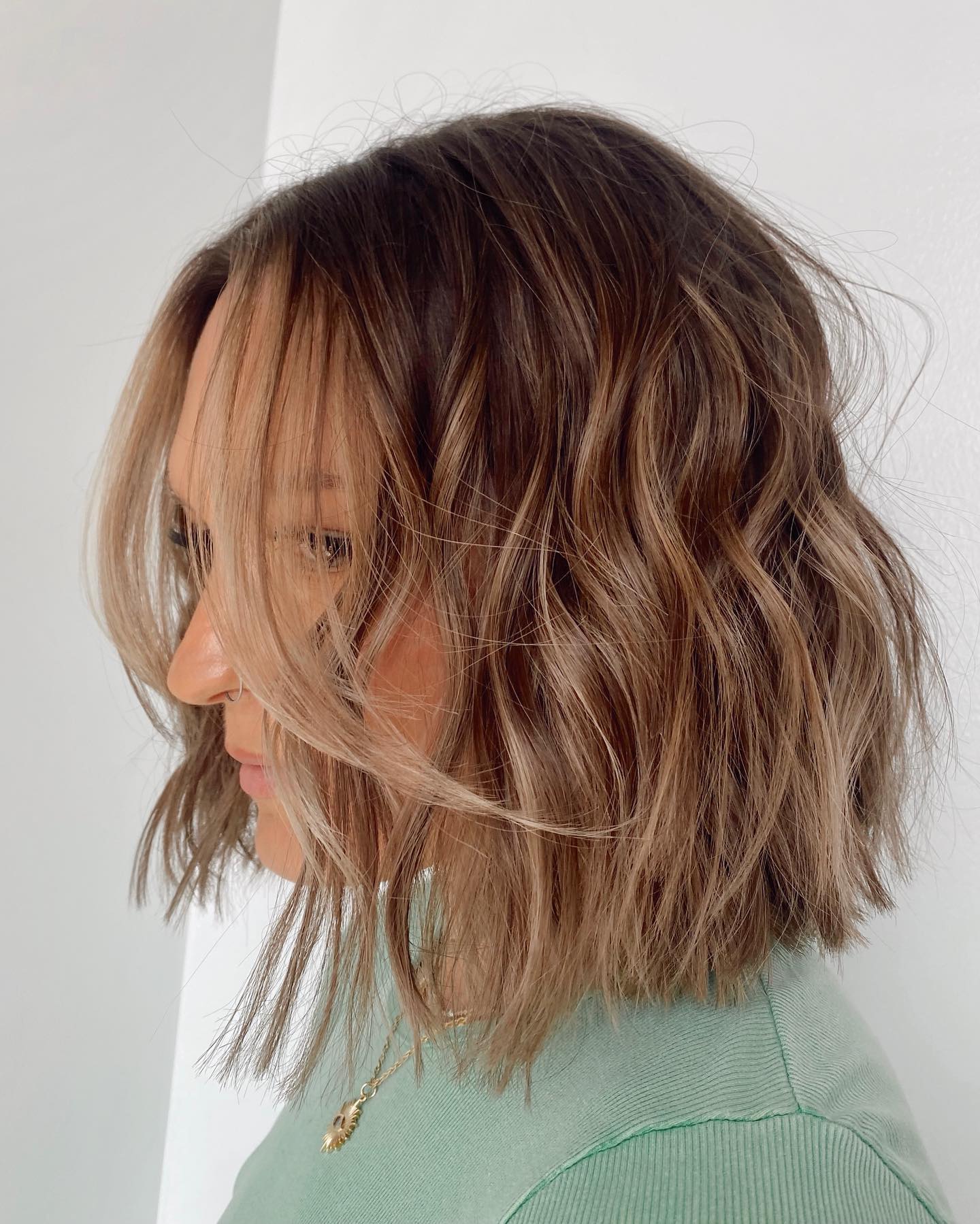 Chopped bobs and this color combo will be a huge trend for 2022!
20. Light Blonde Platinum Hair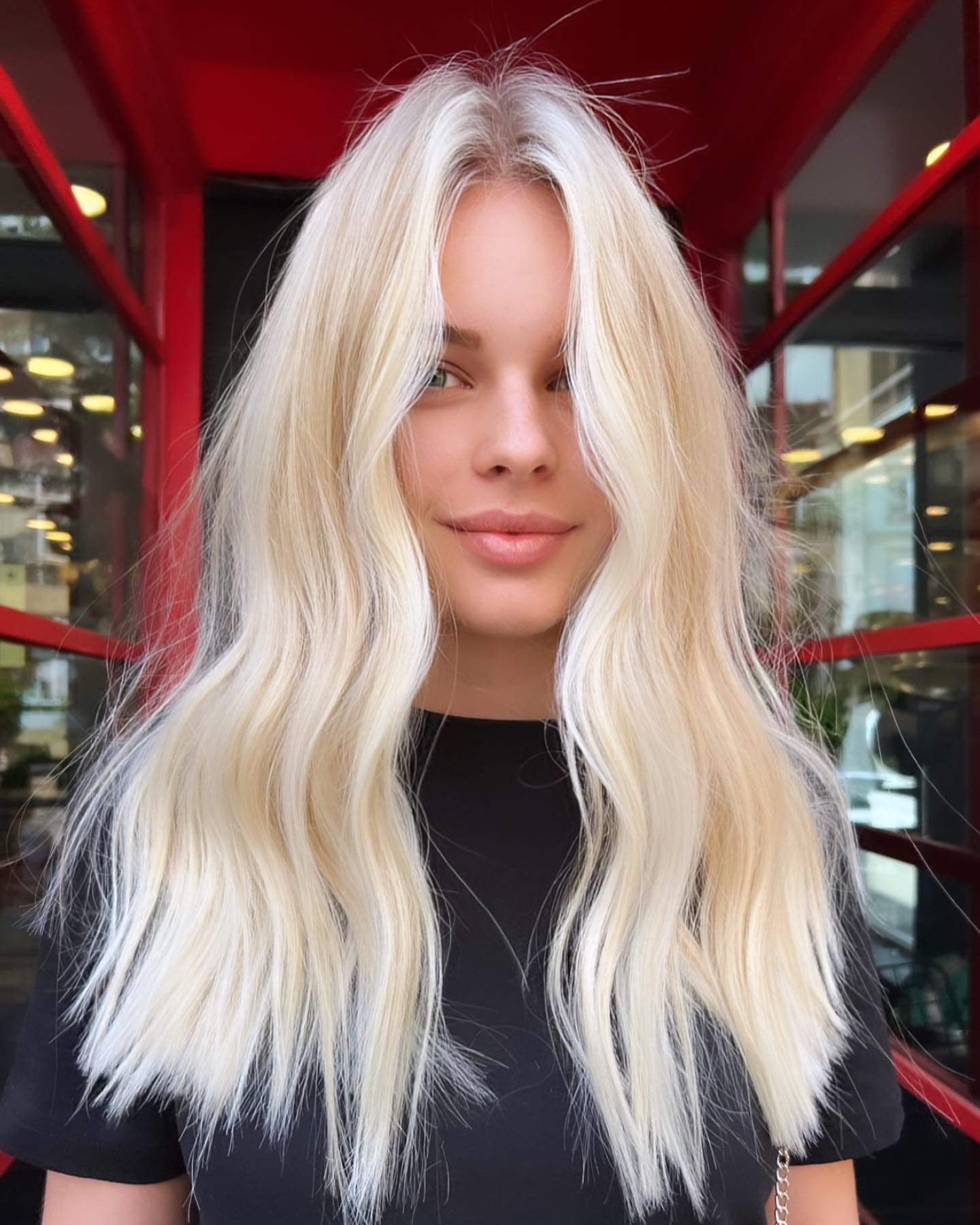 Light platinum blonde wavy looks will look elegant and super flirty. Want to give them a go?
21. Hot Fiery Red Fall Hair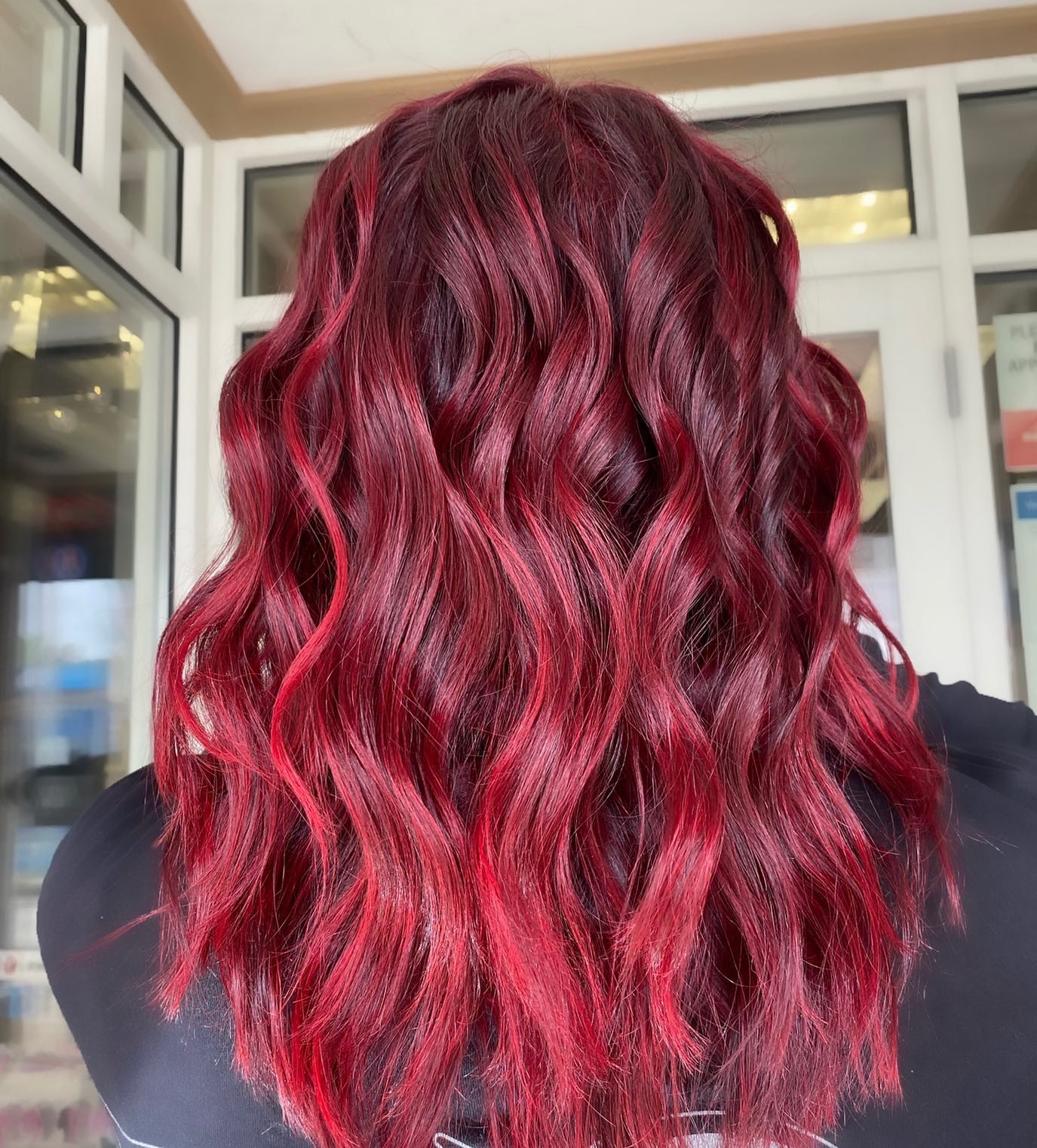 Crazy and wild burgundy red such as this one will look feminine for the fall season and is a popular go-to.
22. Bright Orange Fall Hair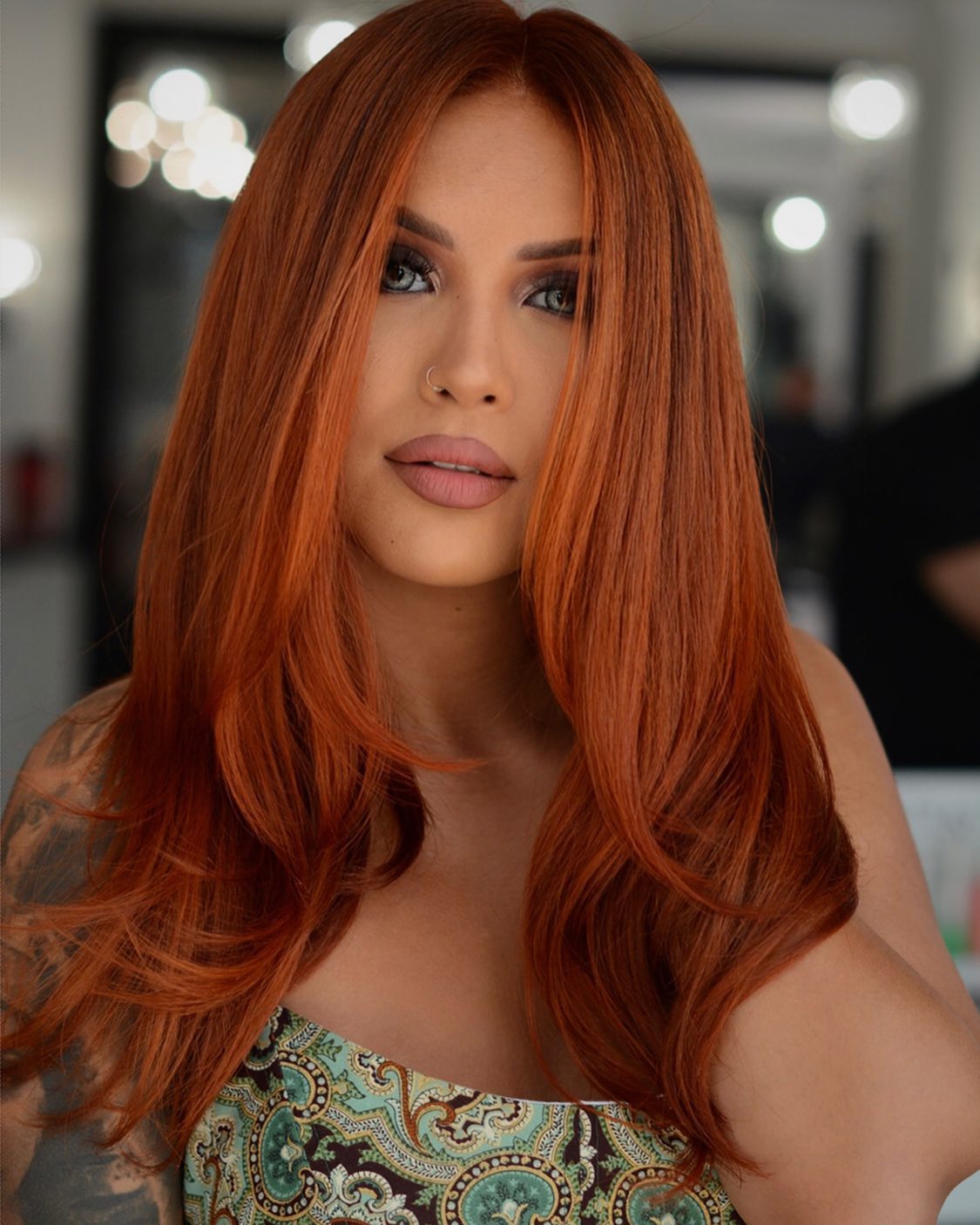 Add color to your hair with this shade of orange! If you're someone who likes vibrant hairdos and dramatic transformations this will suit you.
23. Icy Brown Fall Cut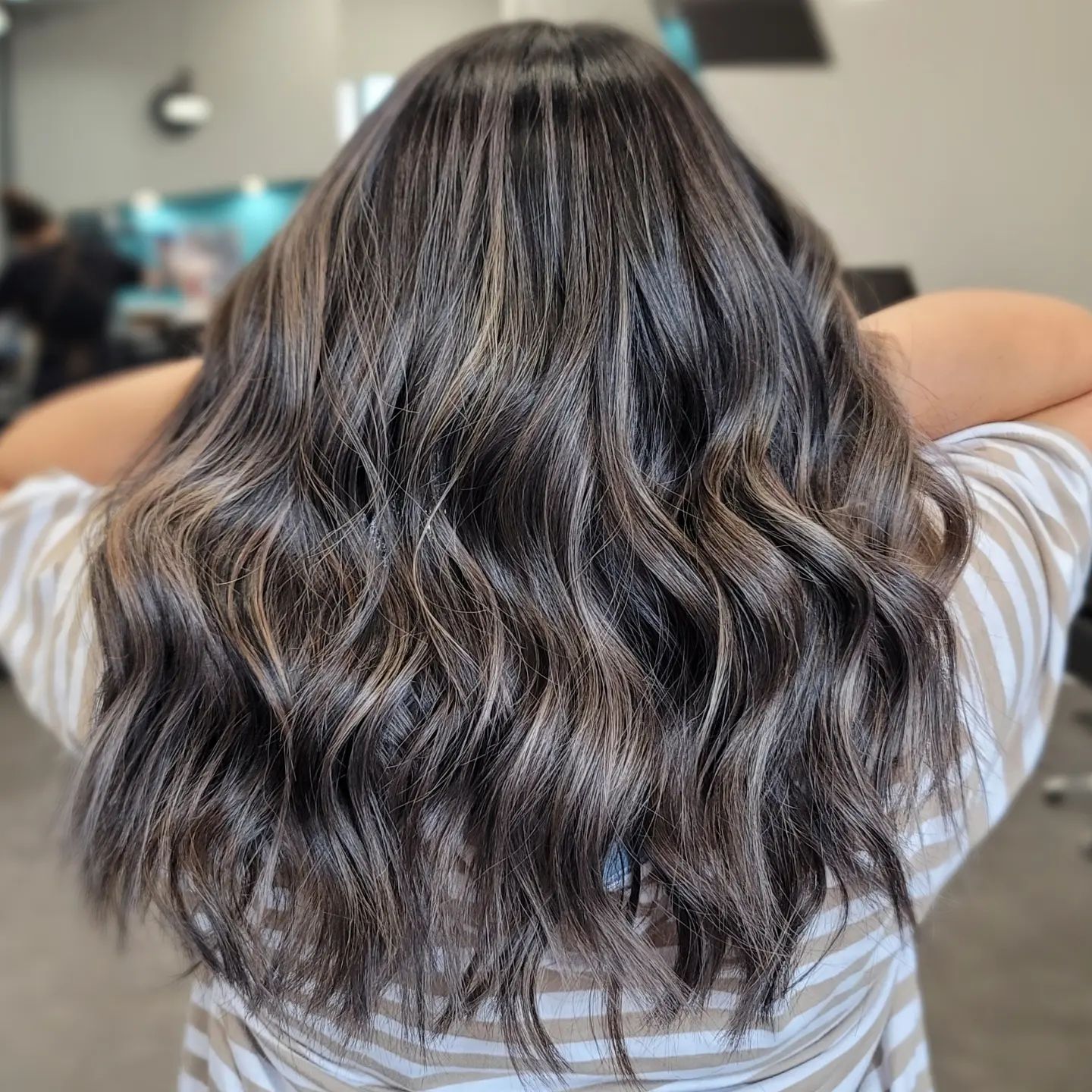 If your hair is healthy and super shiny there's no reason to color it. Just give it a go with this wavy outcome and elegant locks.
24. Healthy Chocolate Brown Fall Hair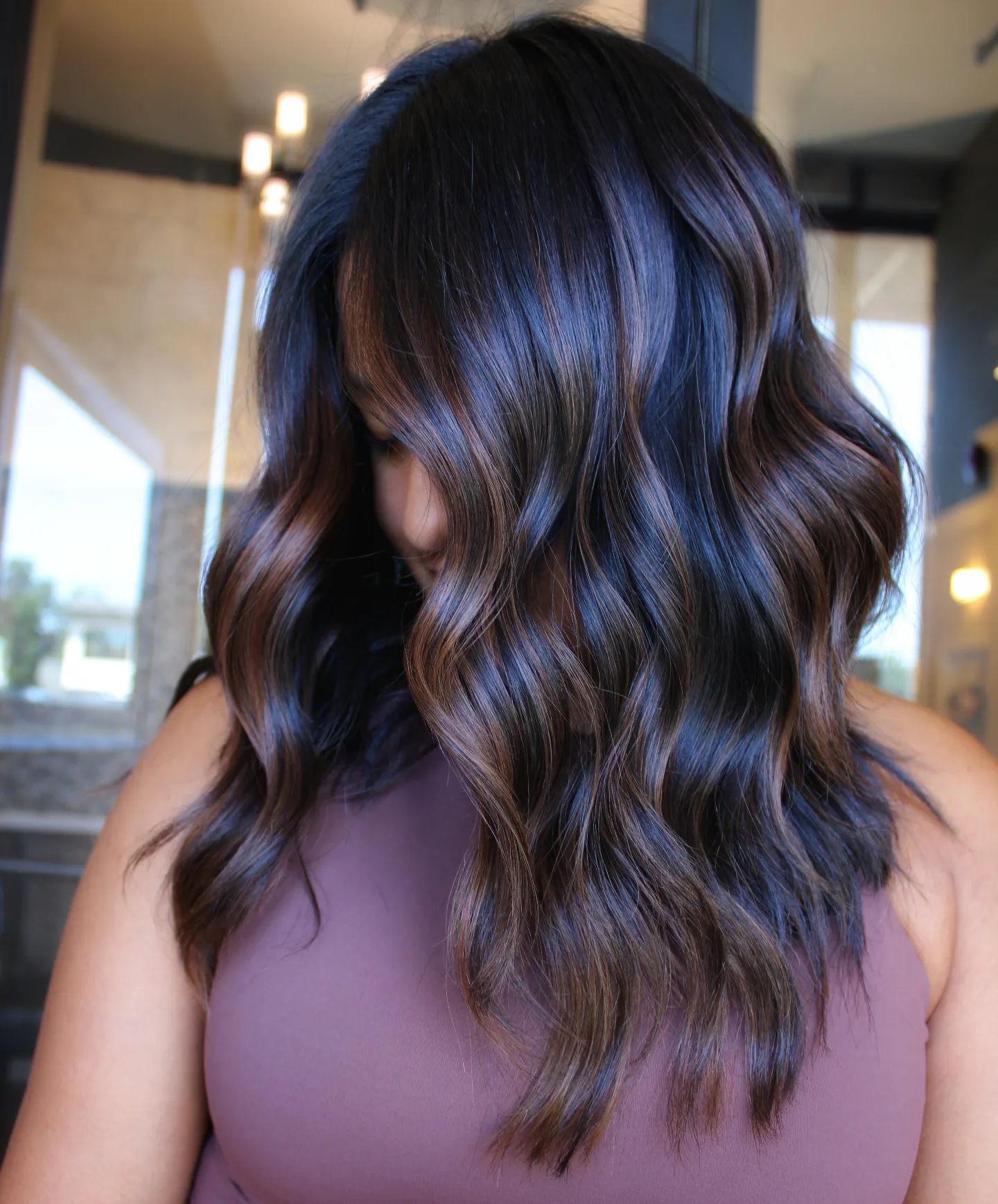 Chocolate brown hair and this rich pigment will look feminine and flirty, perfect for most mature women.
25. Blonde Voluminous Fall Cut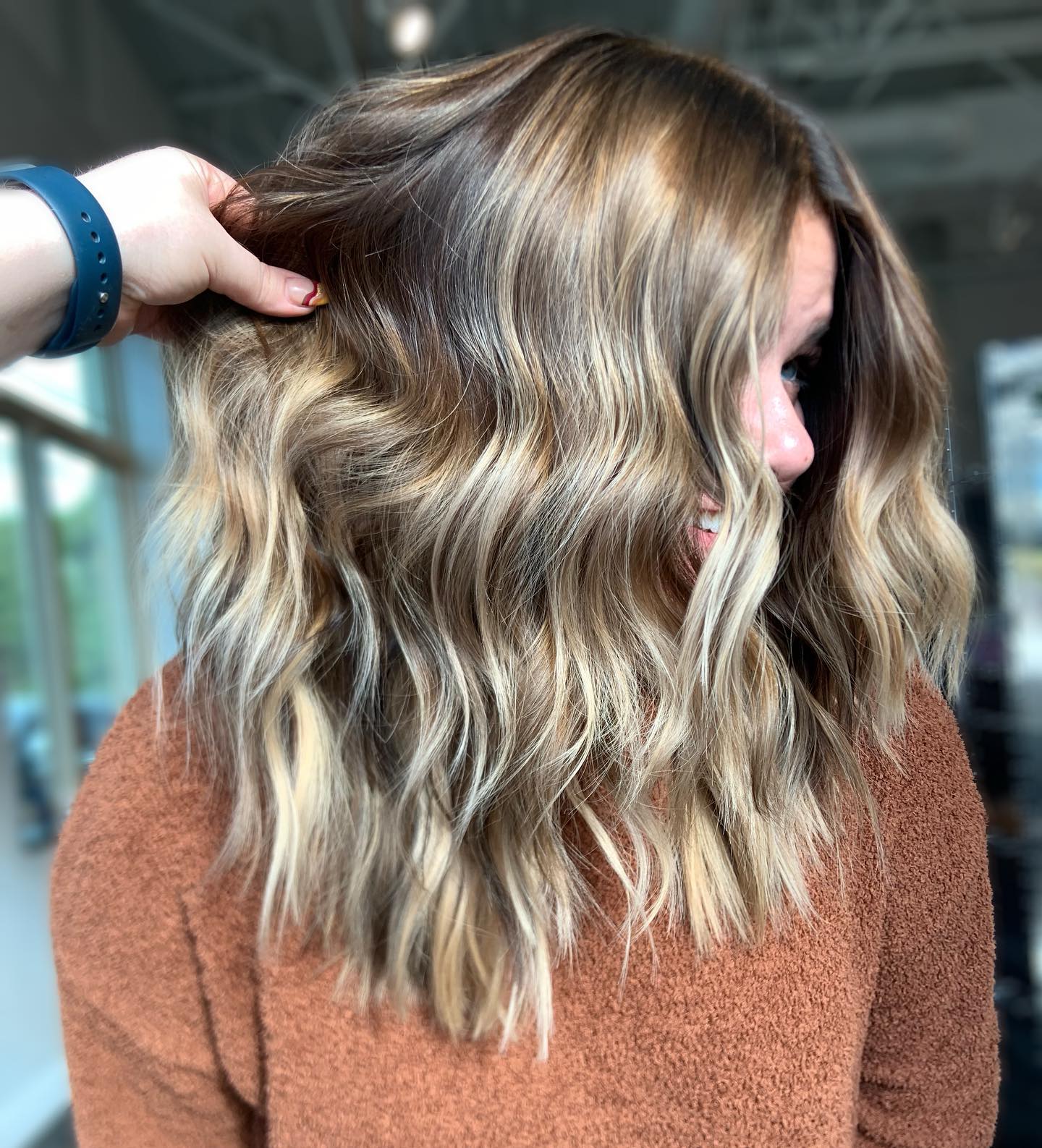 A rich blonde hairdo such as this one is for women who like their bright and elegant platinum locks.
26. Dark Red Fall Style Hairdo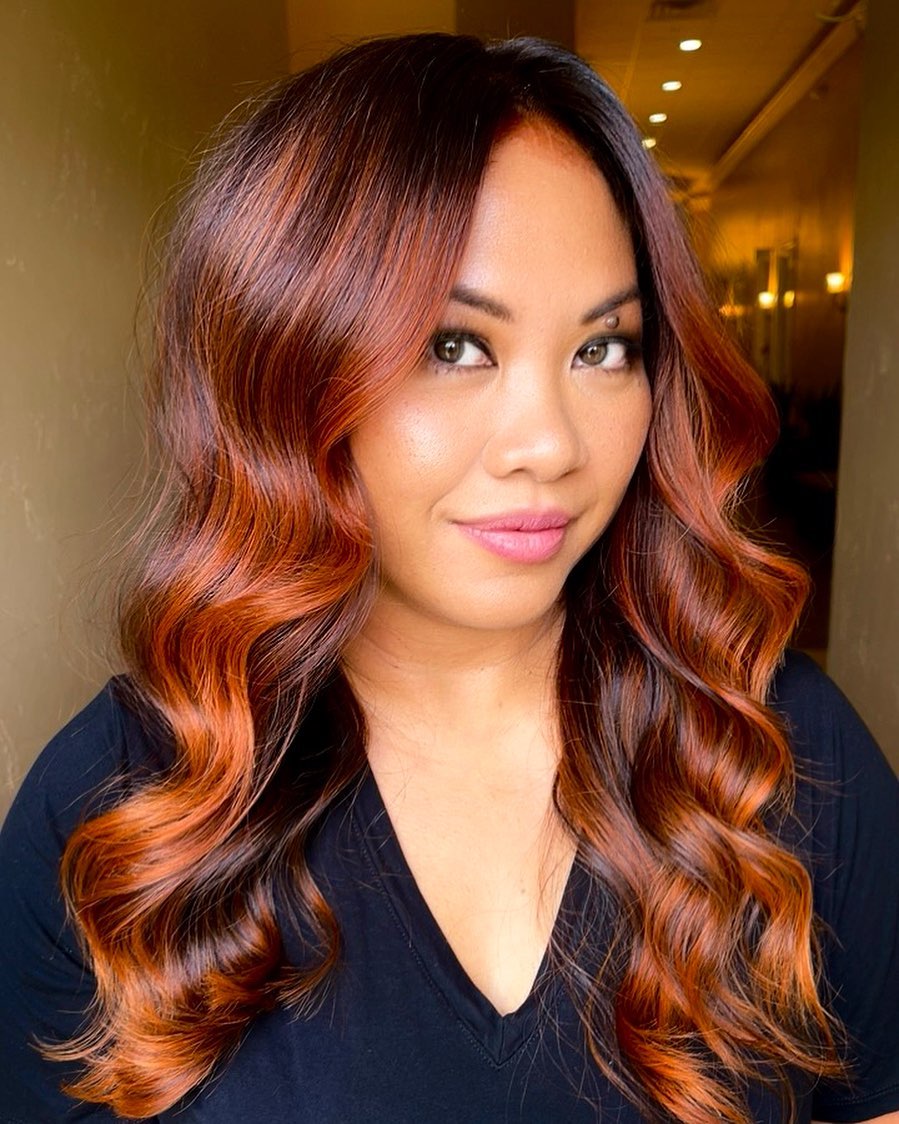 Hot rich red shades such as this one will look feminine and truly elegant, perfect for your night-outs and the fall.
27. Long Brown Hair With Frontal Highlights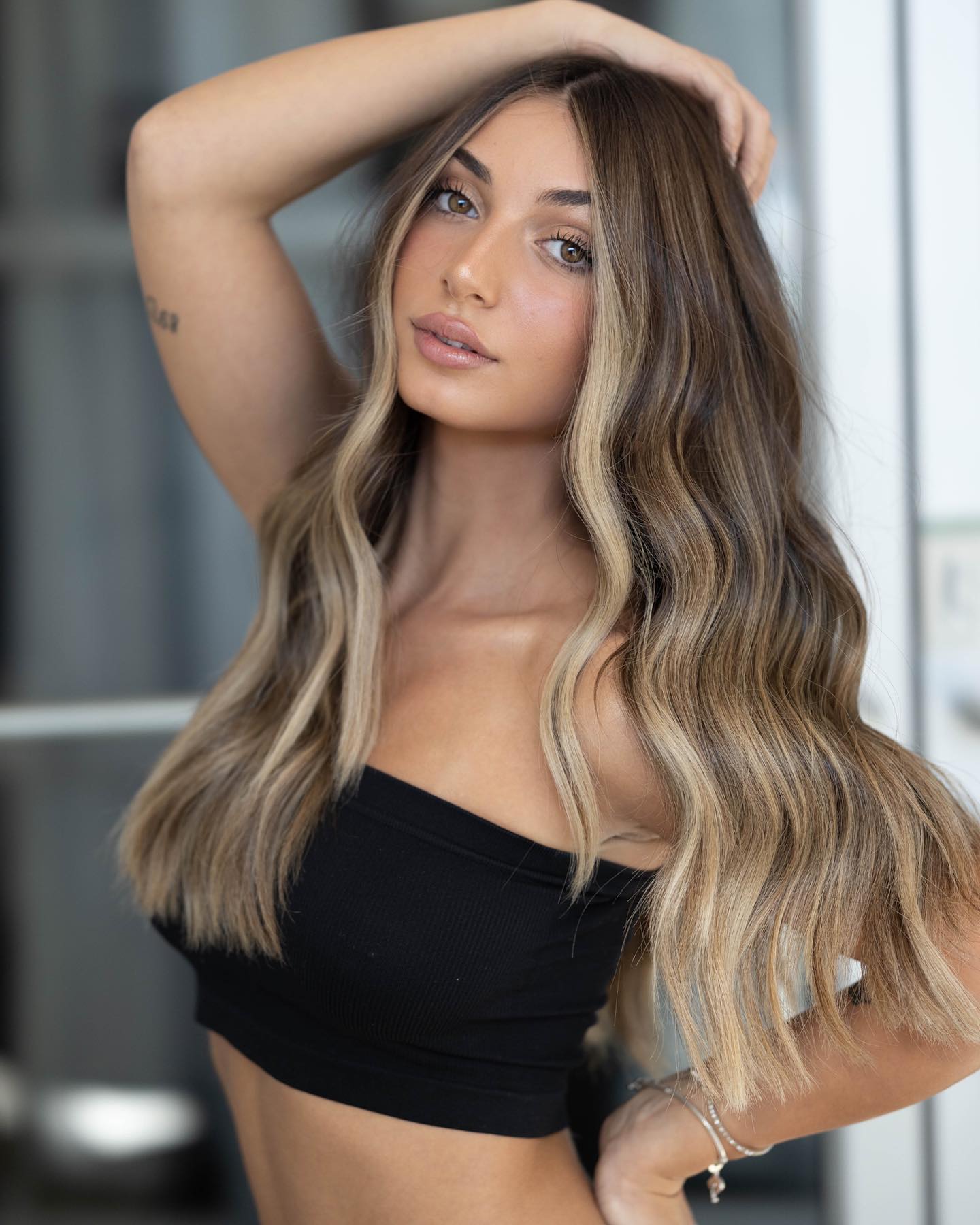 Add this pop of color with your frontal highlight and show off these locks anywhere you go!
28. Fall Inspired Red Haircut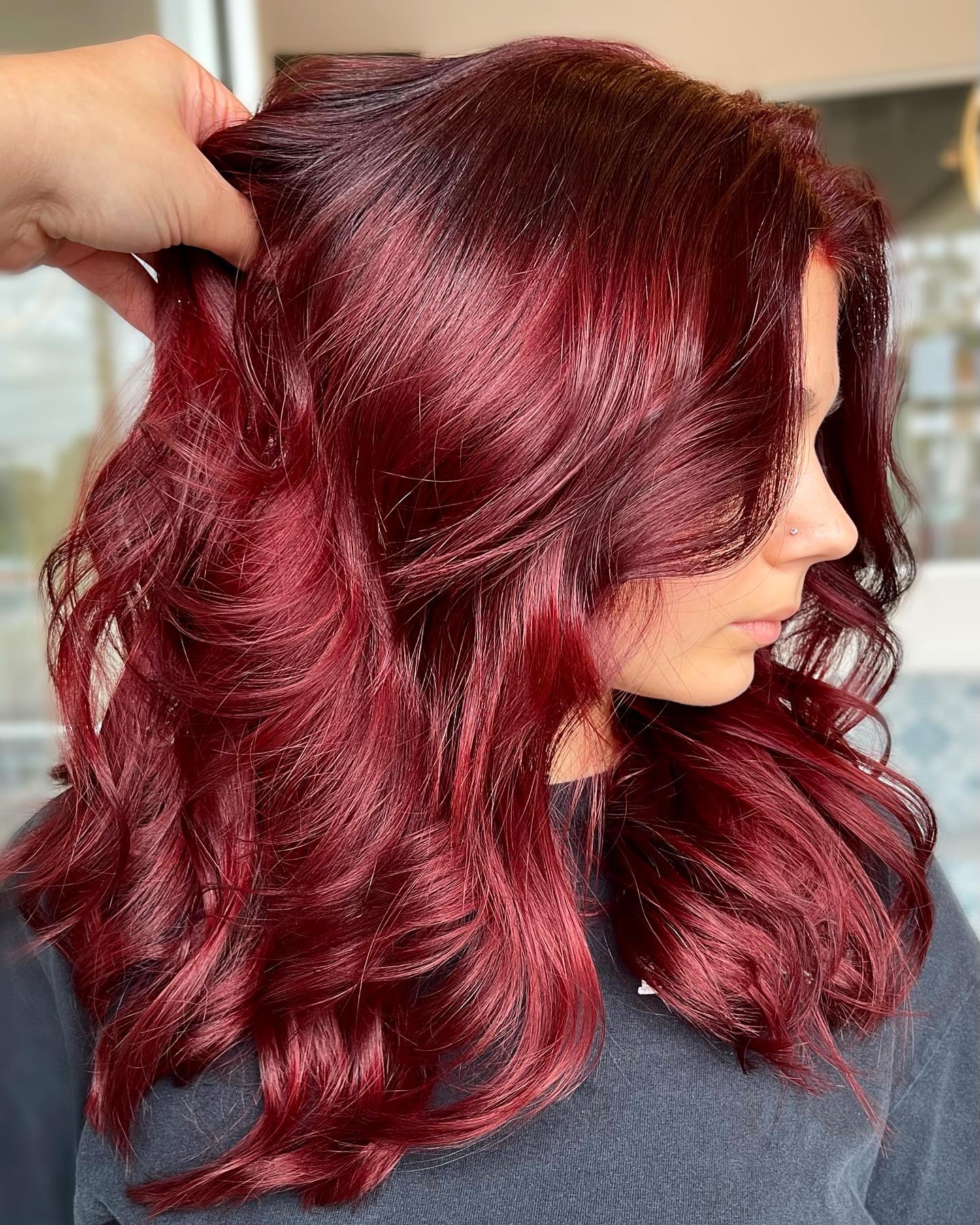 Dark red hair and this burgundy shade will look so stylish, perfect for women who love glamour and shiny locks.
29. Icy White Voluminous Blonde Haircut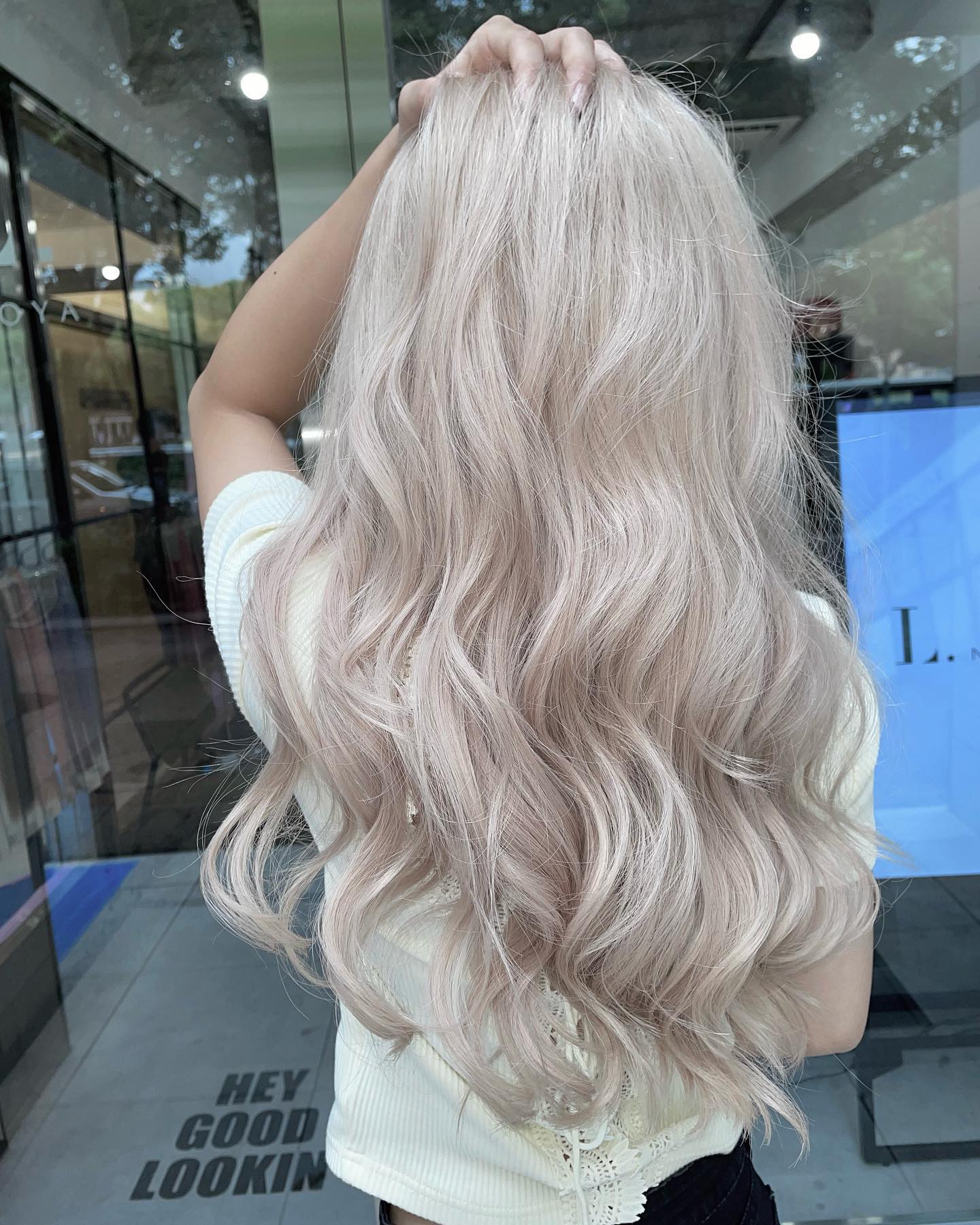 Long and well-maintained, this hairdo is for women who love blonde looks and can handle the maintenance.
30. Balayage Fall Highlights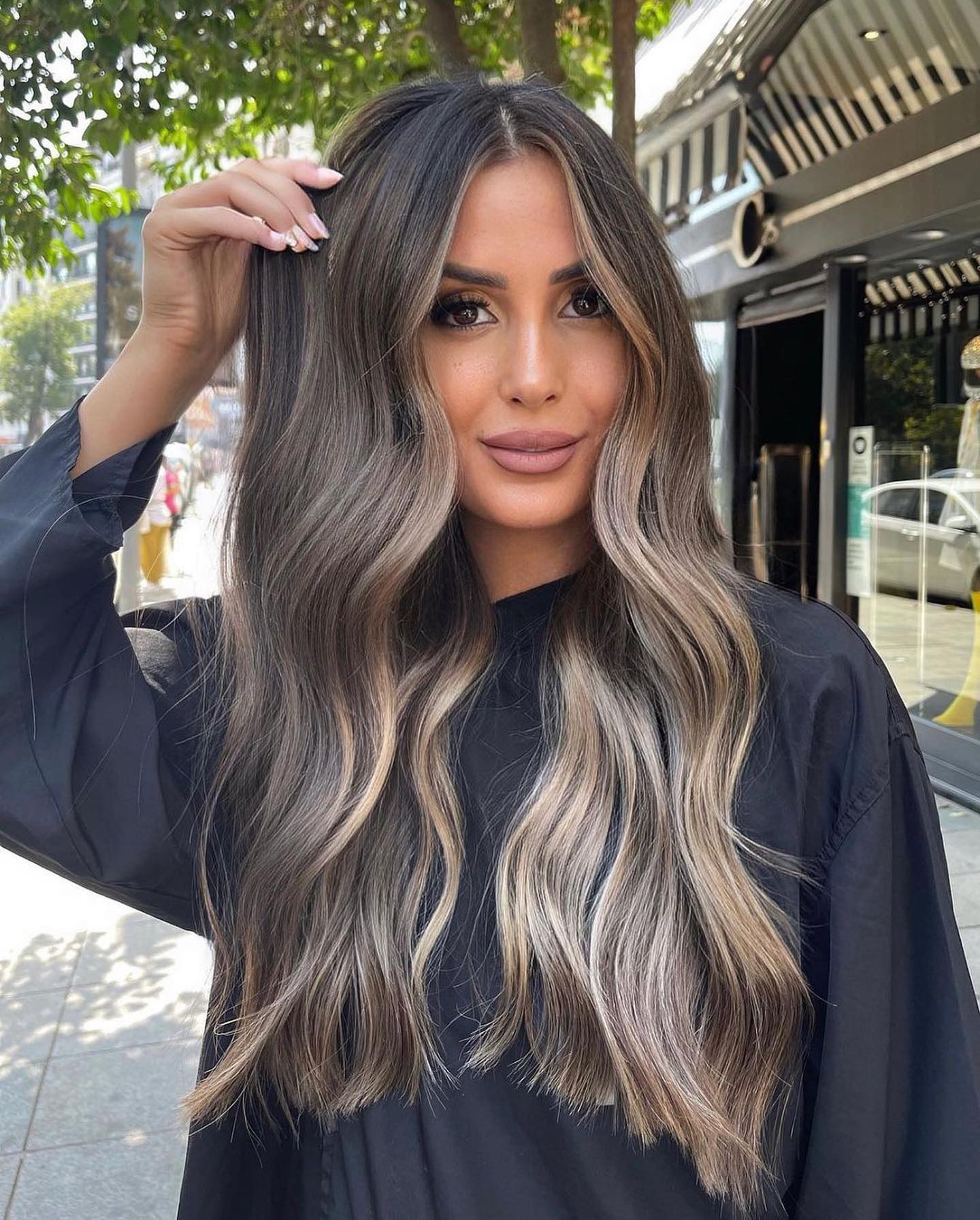 Stylish blonde look, perfect for those who are in their twenties.
31. Warm Colored Brown Fall Hair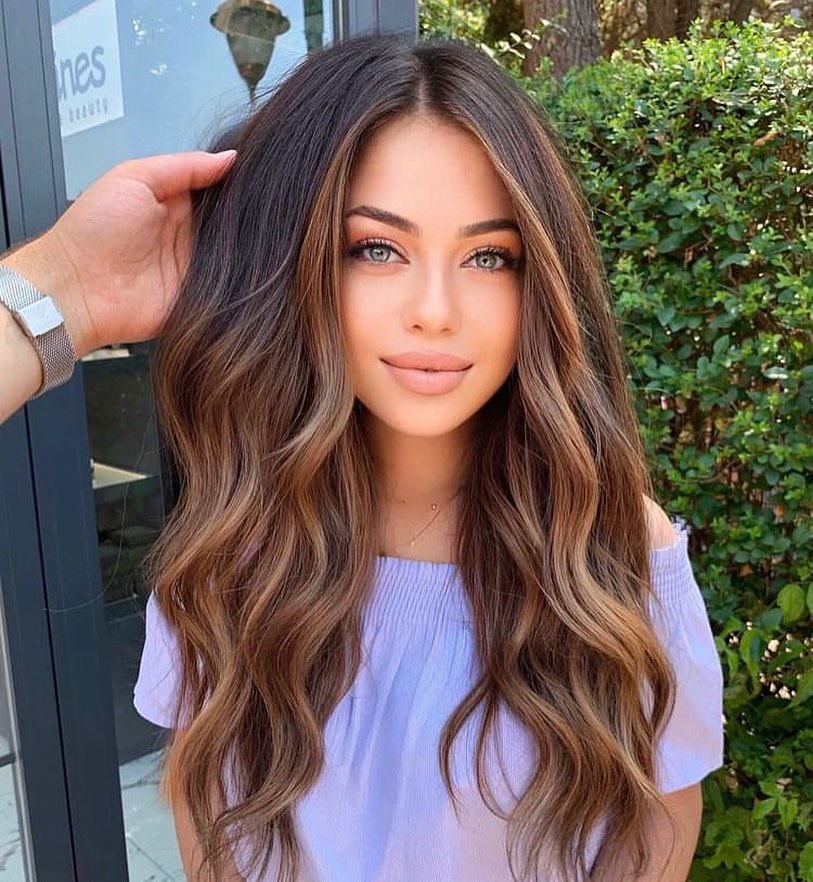 Rock this voluminous brown chestnut hairdo for your next fall moment, you're going to love the outcome.
32. Rich Voluminous Fall Haircut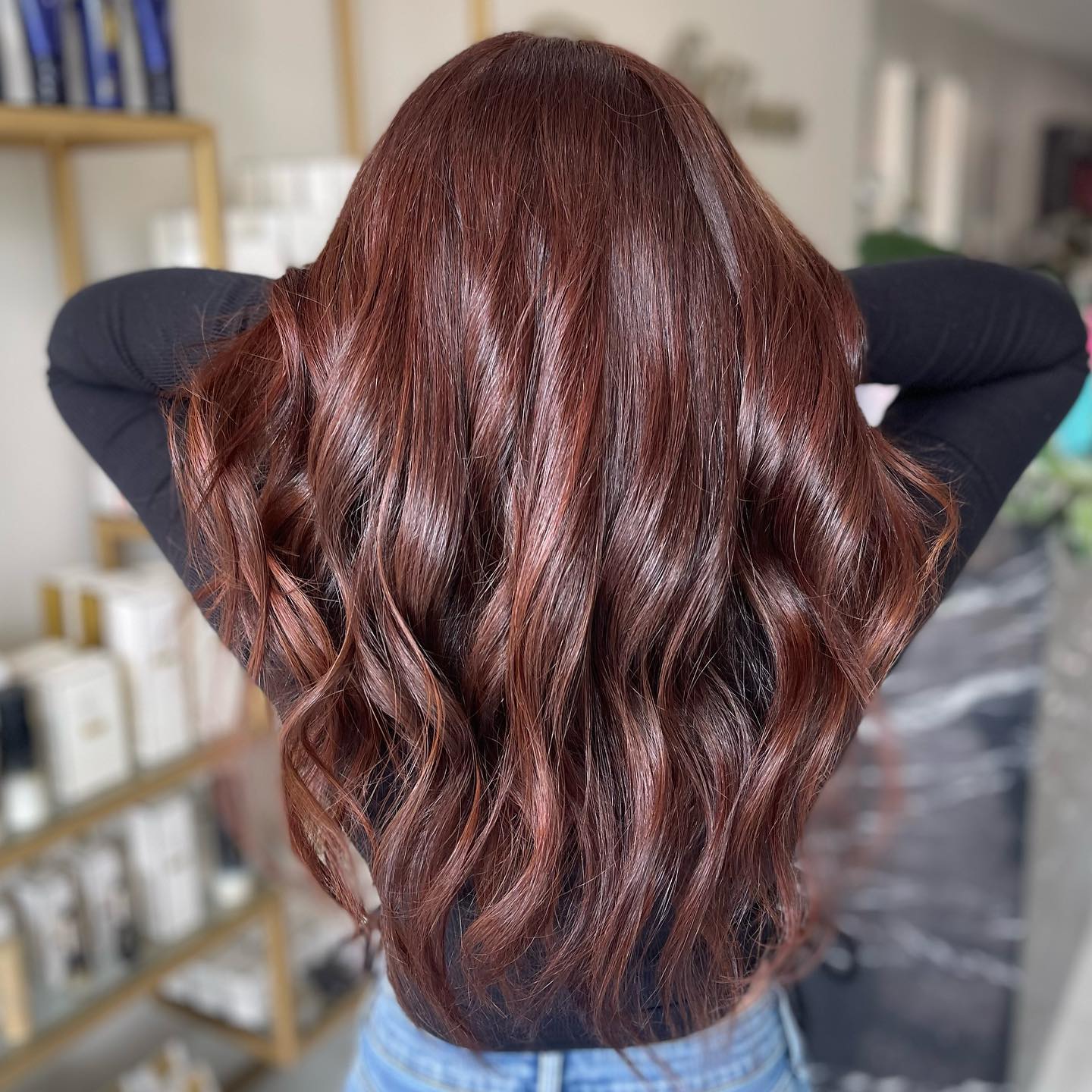 If you love stylish locks and you're all about elegance, this is it! Curl the ends and maintain the color every 2 months to achieve this design.
Fall Hairdo Touch-Up
Which one fall hairdo you can't wait to rock and copy? Are you ready to wear light or dark colors? Either way it may be, every woman will easily find something that she fancies on this list. What is that for you? Let us know!