Who says that you have to go for a haircut that is suitable for your age group? You can always fully switch it up and spice it up and go for a hairdo that frames your face and makes you look youthful, gorgeous, and young, as well as trendy! Not too sure what to go for or what is within your selection and options? If that is the case, keep on reading! Here, we're going to focus on a ton of cool looks that any woman can pull off, especially if she's in her sixties!
26 Trendy Short Haircuts For Women Over 60
1. Gray Hair High Bun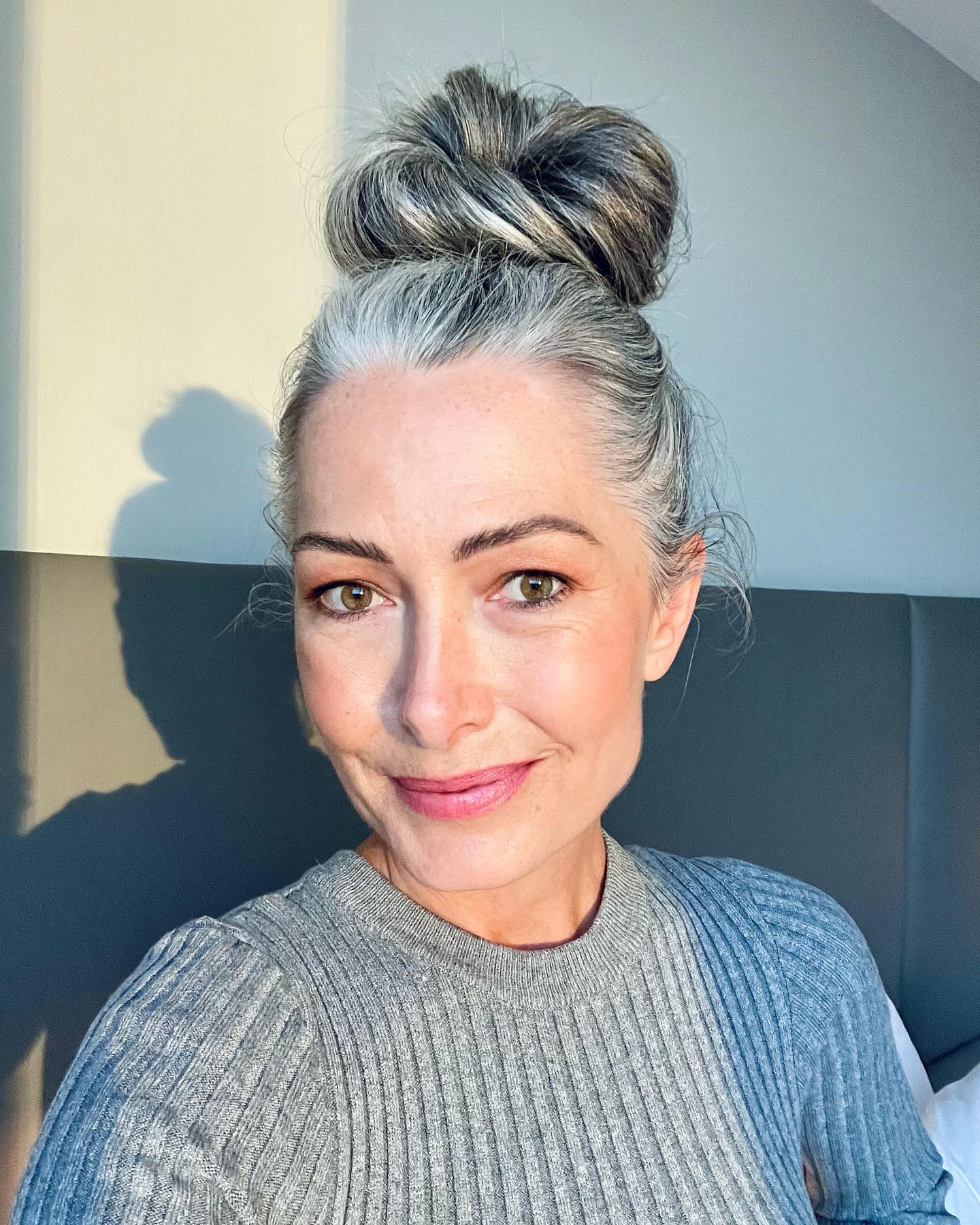 A high-up messy bun with grey elements can look fun and feminine! Try out this look and show it off for casual everyday wear.
2. Curly Silver Hair For Mature Women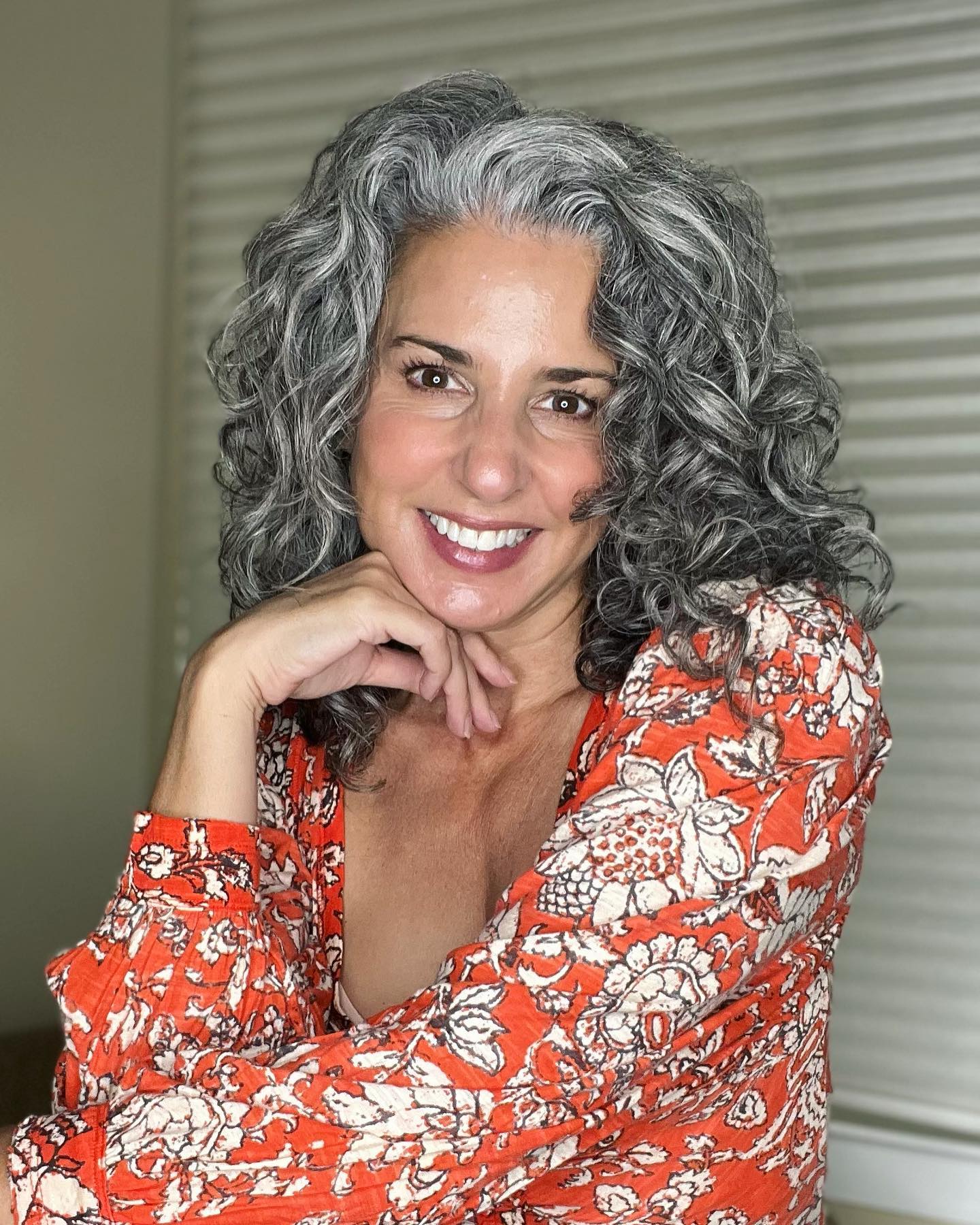 Curly silver and messy grey hairdos such as this one will look mesmerizing on mature women who have naturally curly and gray hair. Show off your natural curls and embrace the texture.
3. Short Curly Silver Hair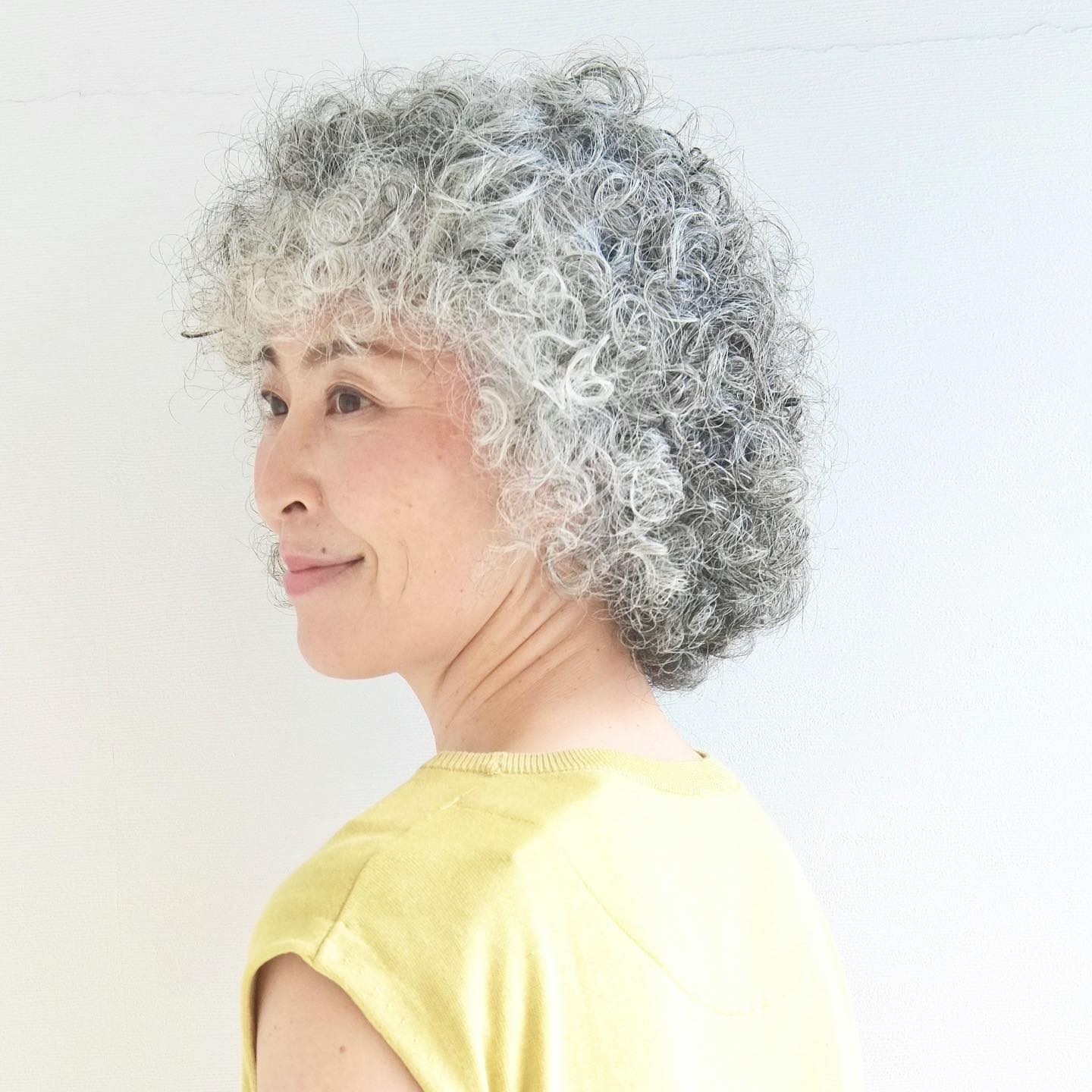 Short curly and with silver elements, this hairdo is for women who want a low-maintenance yet cute curly outcome.
4. Straight Gray Hair For Women Over 60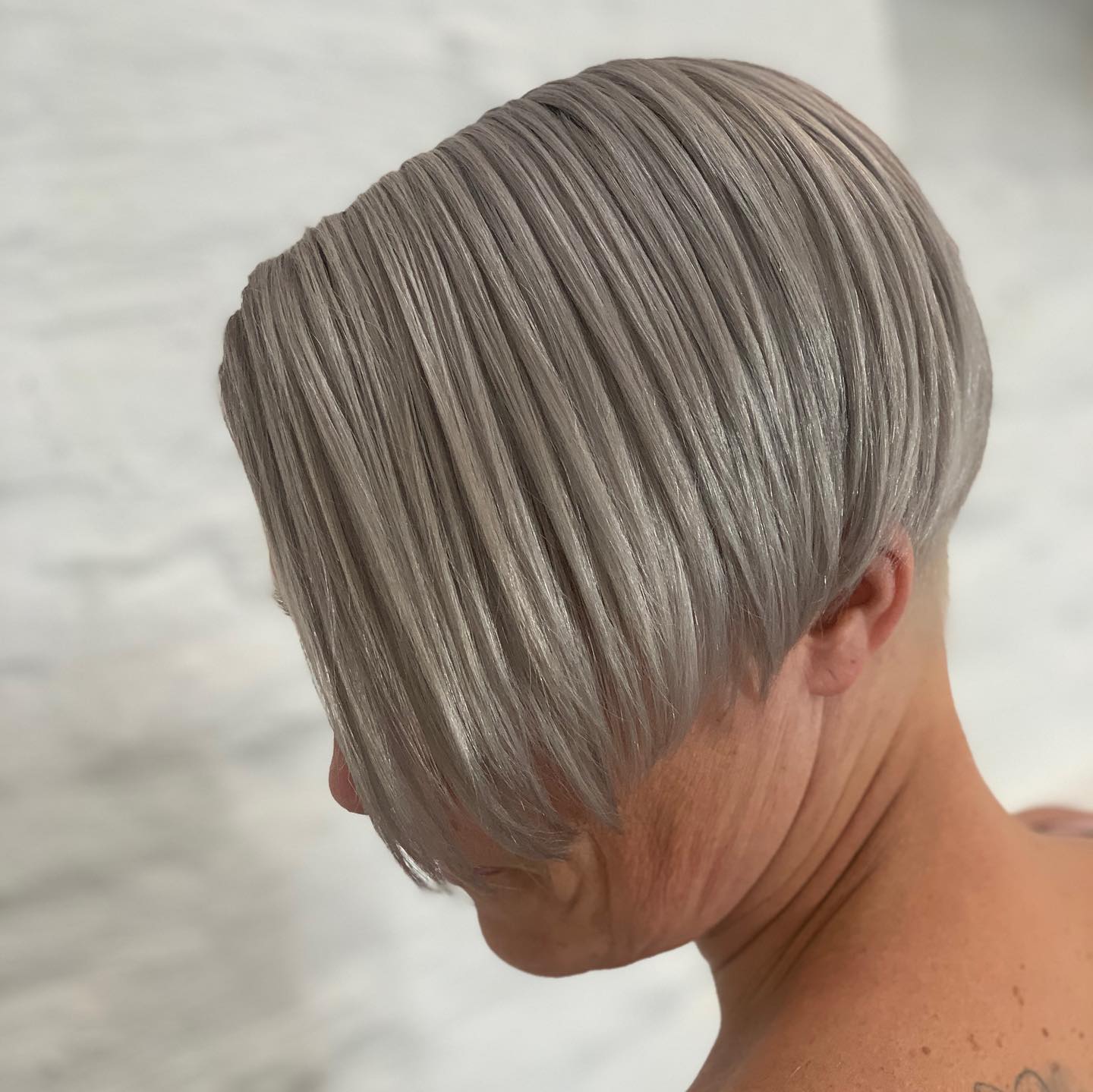 Do you dare to go for sleek and experimental cuts? Are you a fan of drama? If so, this unique chopped pixie with an angle will suit you so well!
5. Voluminous Wispy Haircut For Mature Women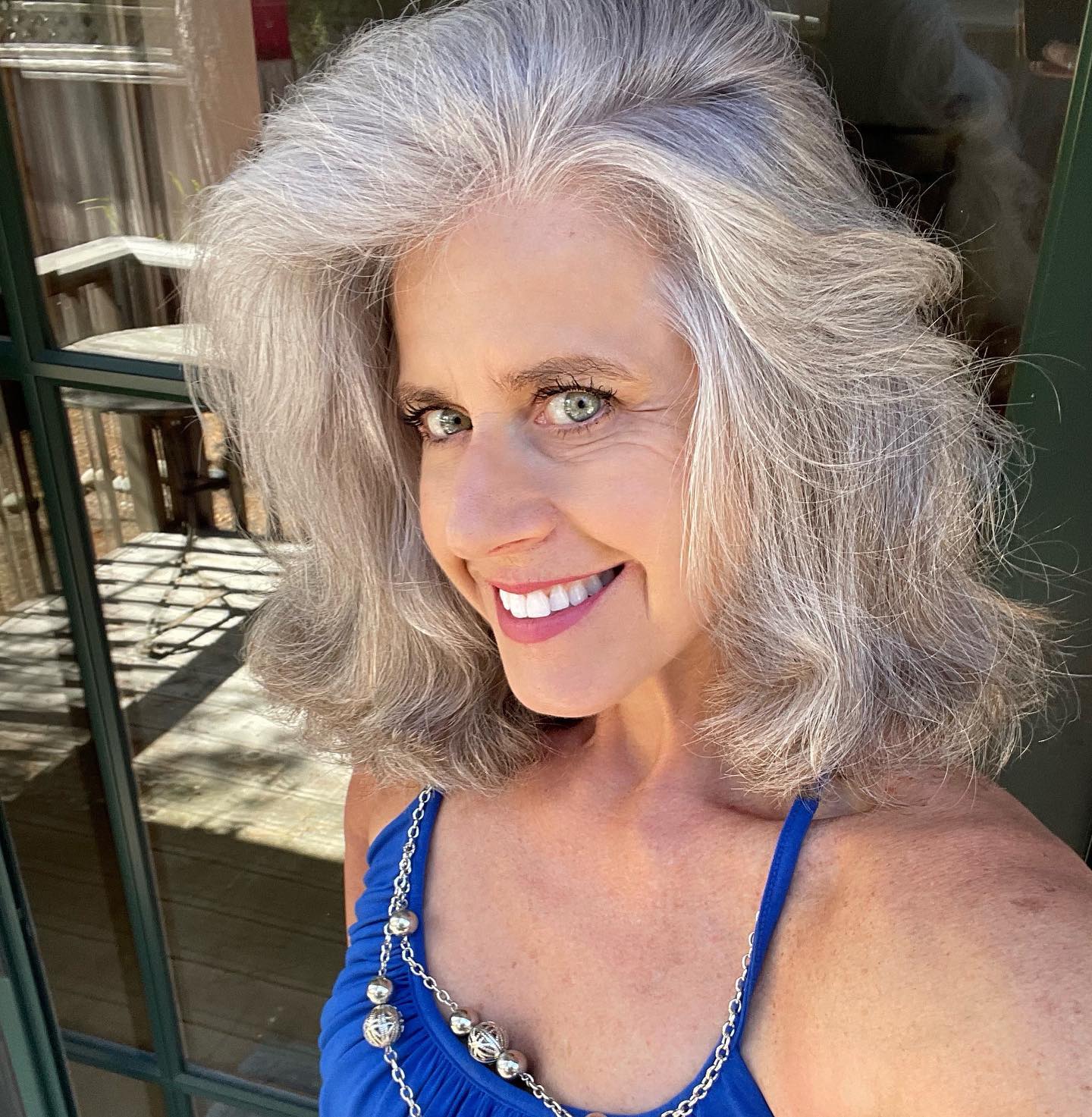 If you like wispy looks and you fully trust your hairstylist consider this outcome. It will look so nice when done in a voluminous blow dry!
6. Updo Bun For Grey Hair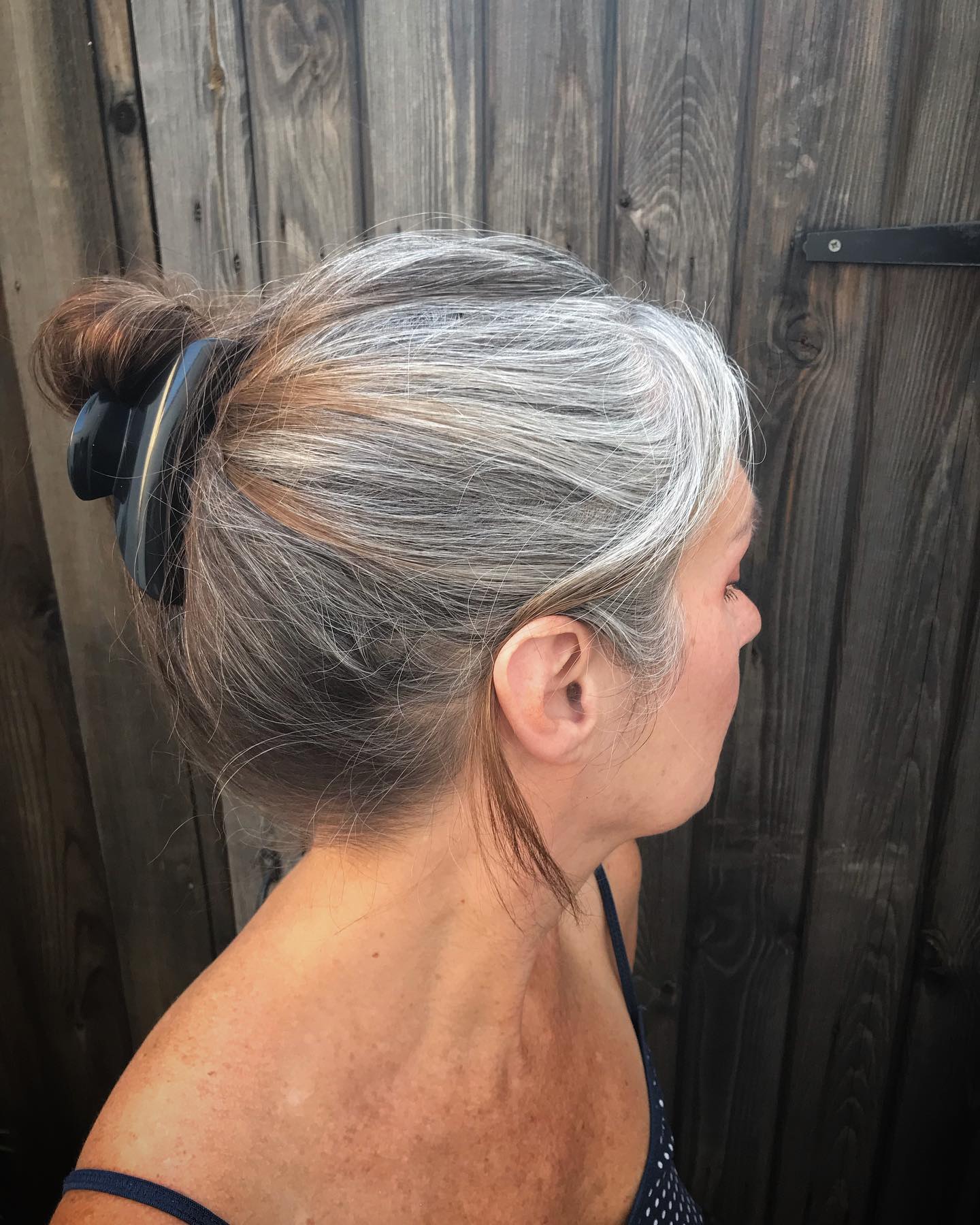 Style your bun high and up to show off your casual sense of style, but to also stay practical and low-maintenance around the house.
7. Silver Bob Curly Look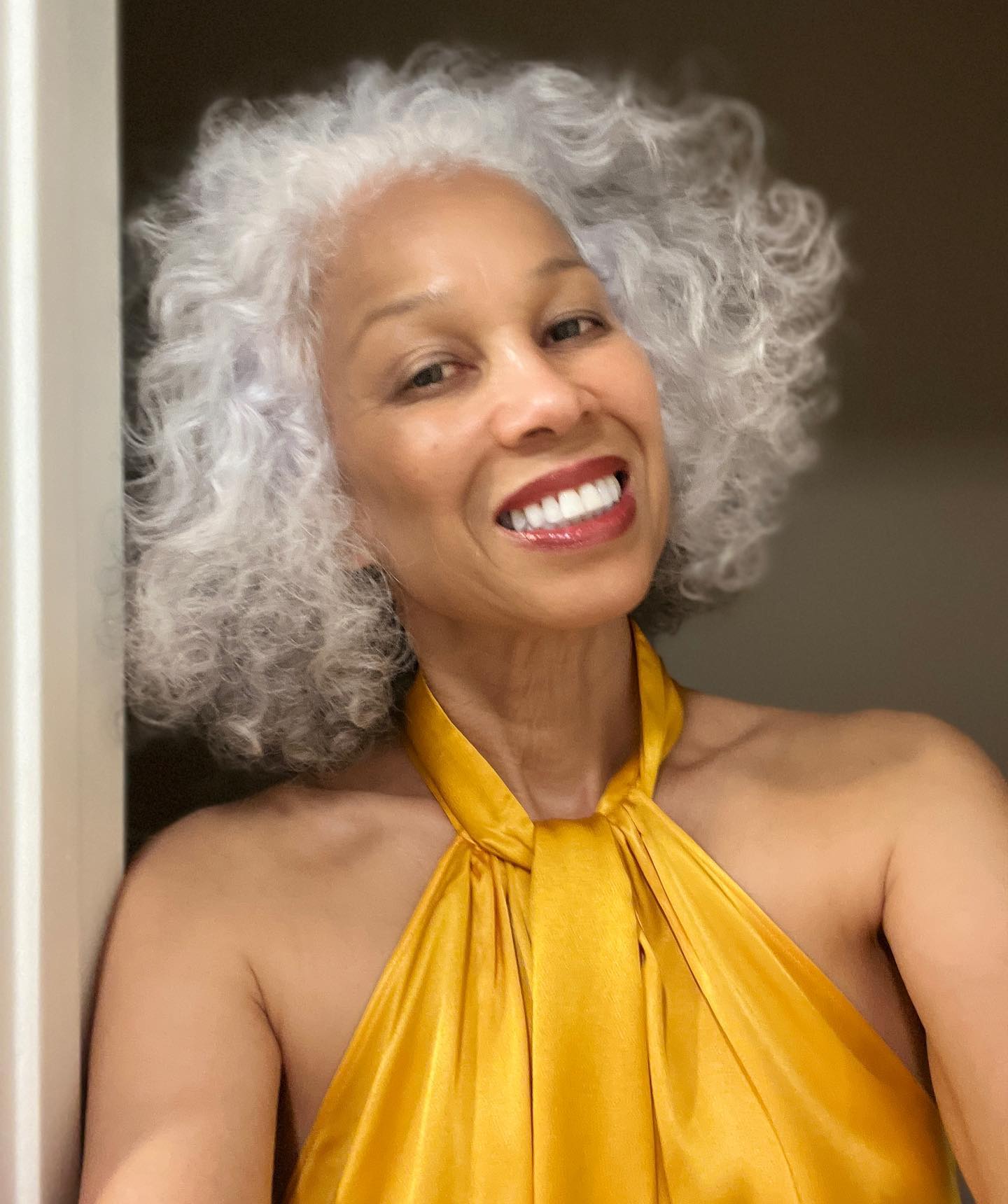 Silver icy curly bob that you can go for and should consider if wanting to switch up your shade of grey frequently.
8. Short Grey Pixie Cut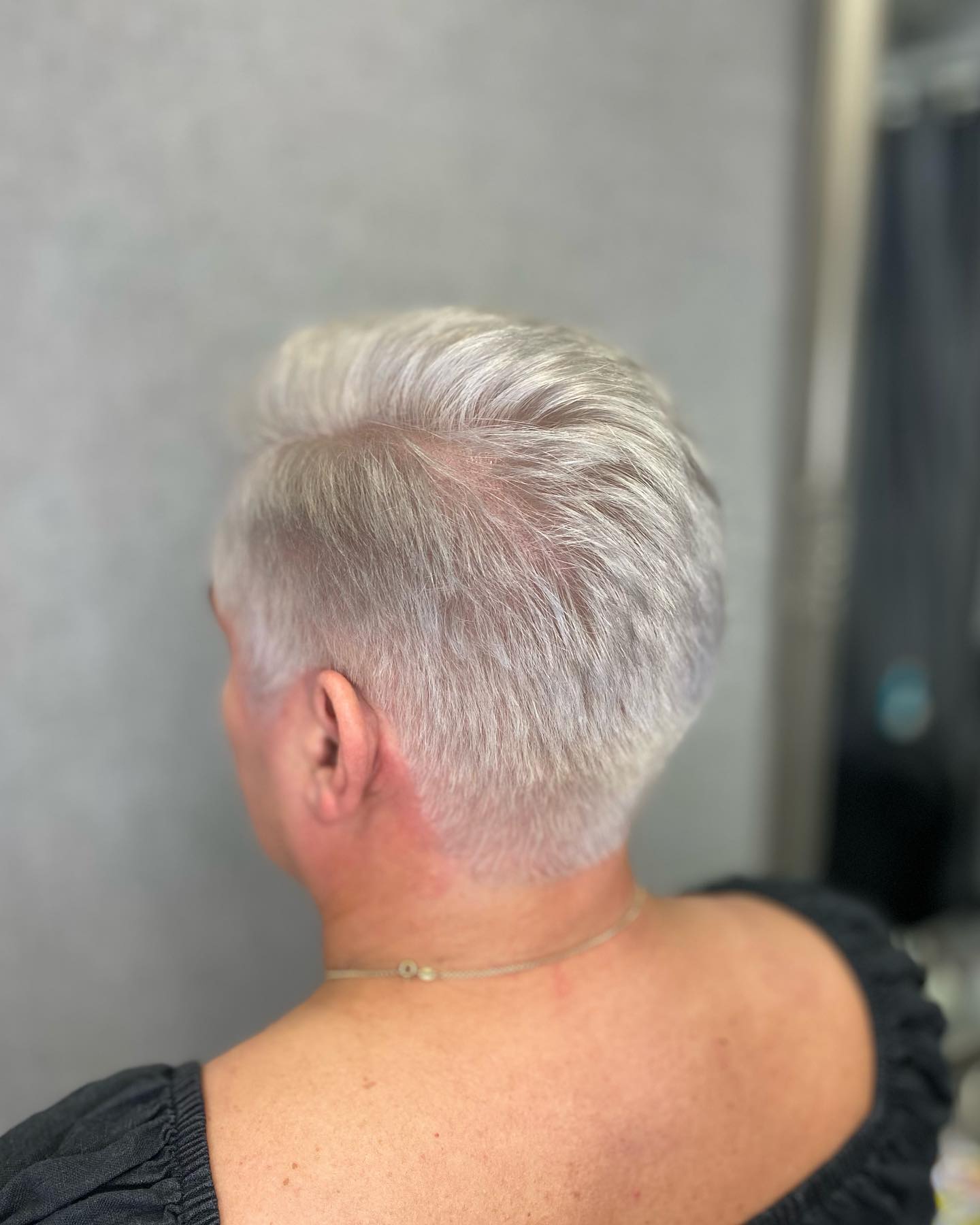 Short pixie such as this one will look the prettiest on women who prefer simpler and shorter low-maintenance hairdos.
9. Super Curly Grey Hair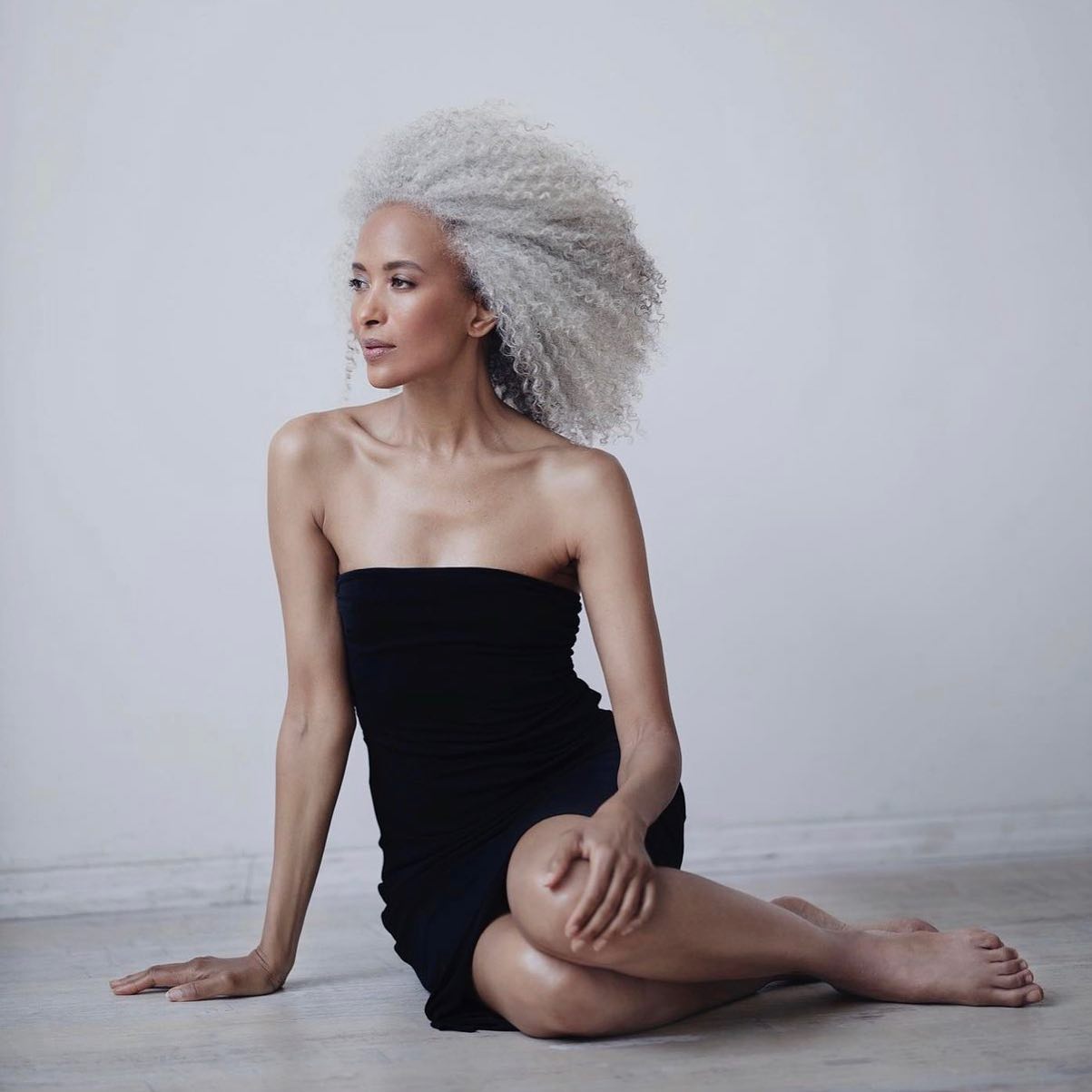 Style your voluminous curly hair with your favorite curl cream. This volume and design will make everyone jealous of your fierce defined cut!
10. Platinum Blonde Haircut For Mature Women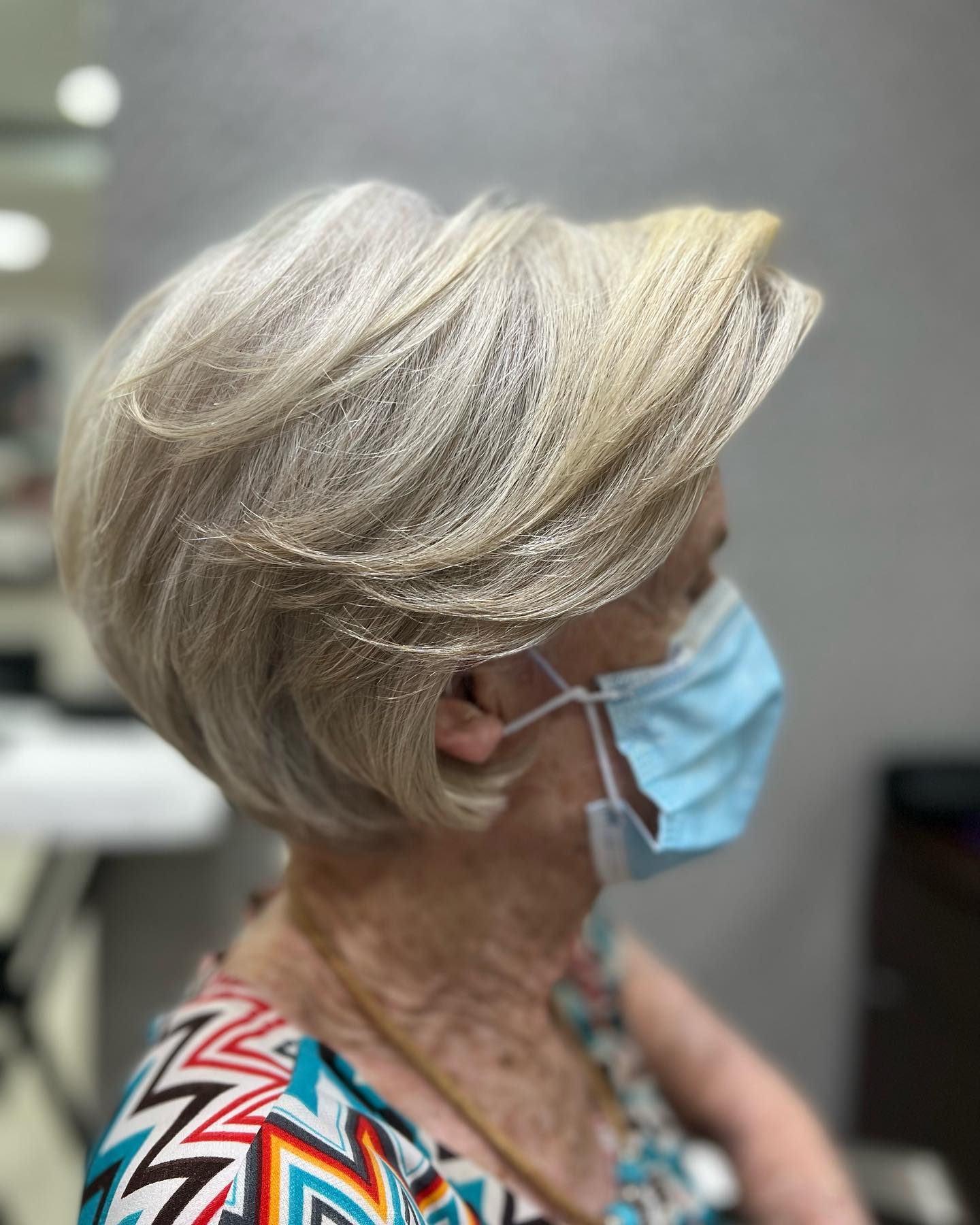 Platinum blonde such as this one is perfect for women who dislike their grays. If you fancy cool blonde switch-ups this one will suit you so well!
11. Short Silver Pixie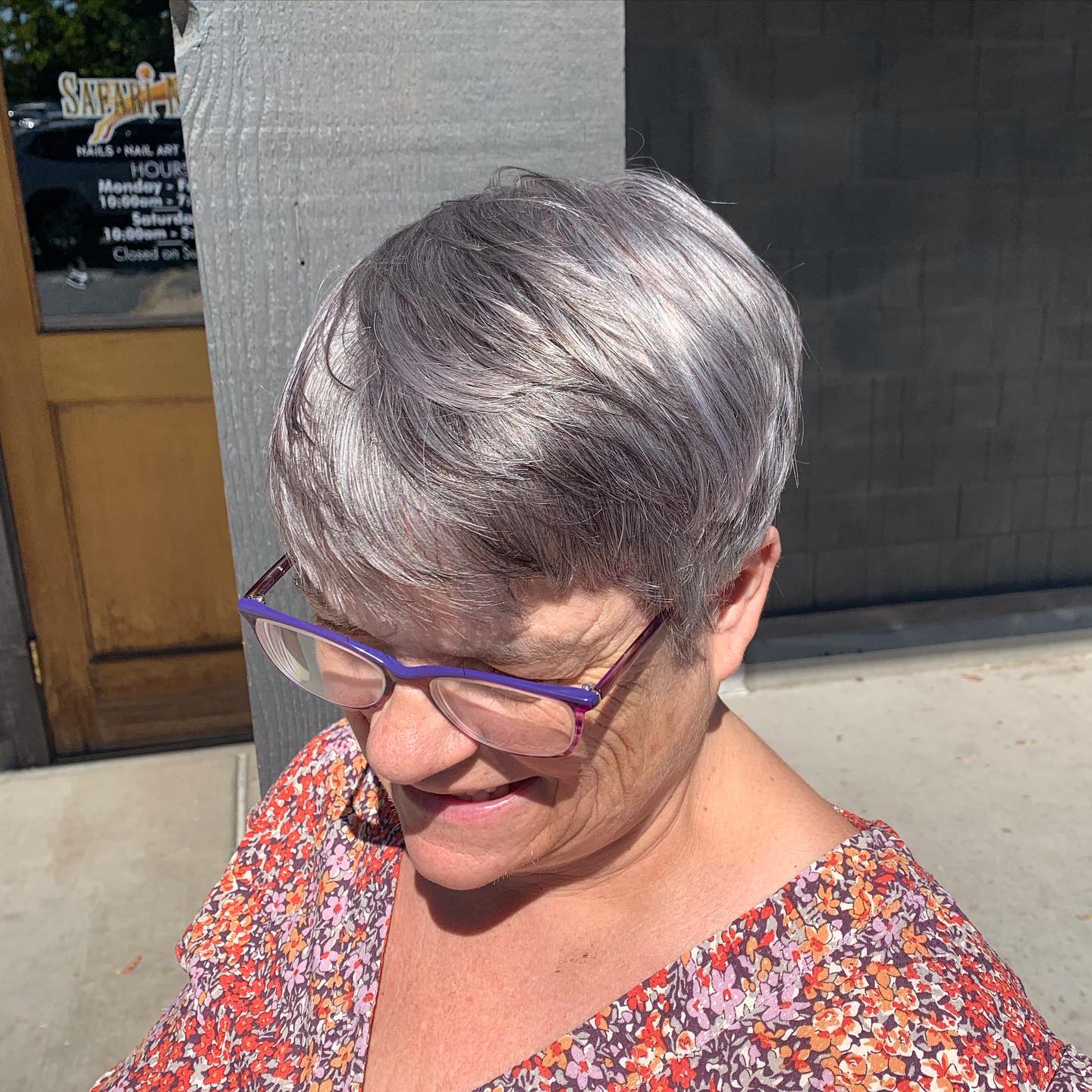 Short silver pixie that most women over the age of 60 will enjoy and can pull off. Give this beauty a go if you're into silver options and swept bang moments.
12. Grey Cut With Bangs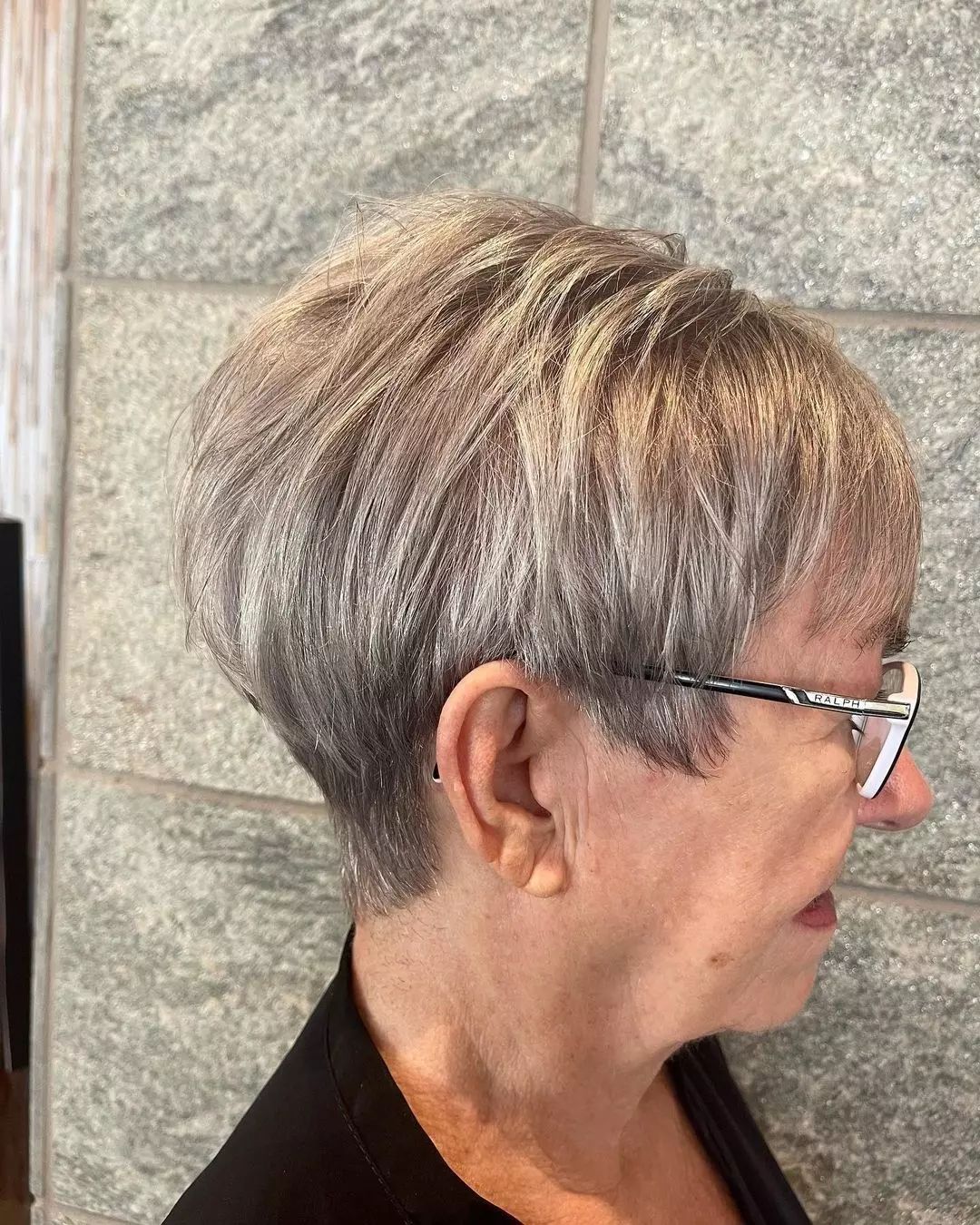 Women who are in their 60s tend to go for straight hair with bangs. If you want something soft and sweet, as well as on a shorter side, consider this look.
13. Grey Bob Haircut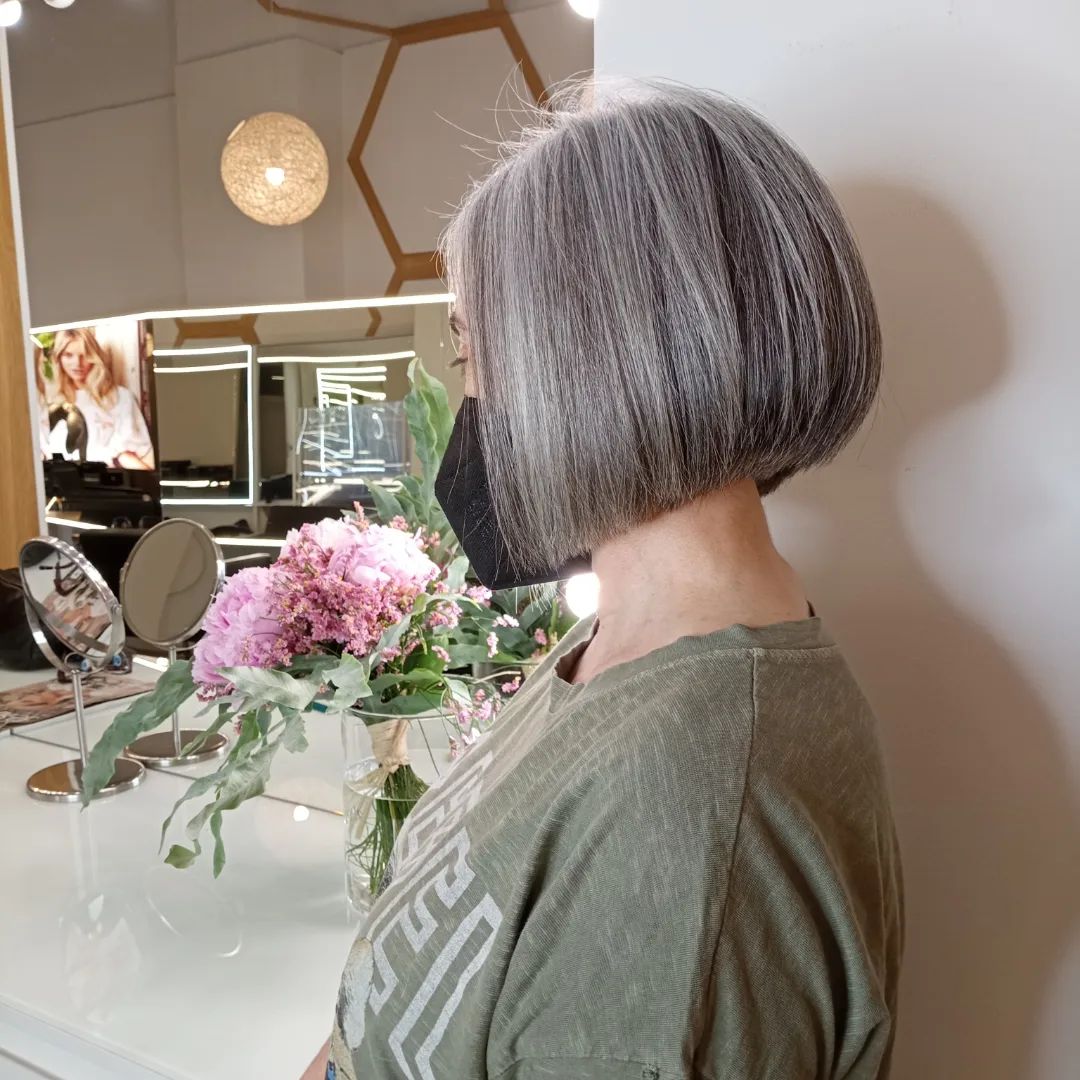 A bob is for women who like to look stylish and well-put. Show off this beauty with a tad bit of hairspray.
14. Layered Pixie Hairdo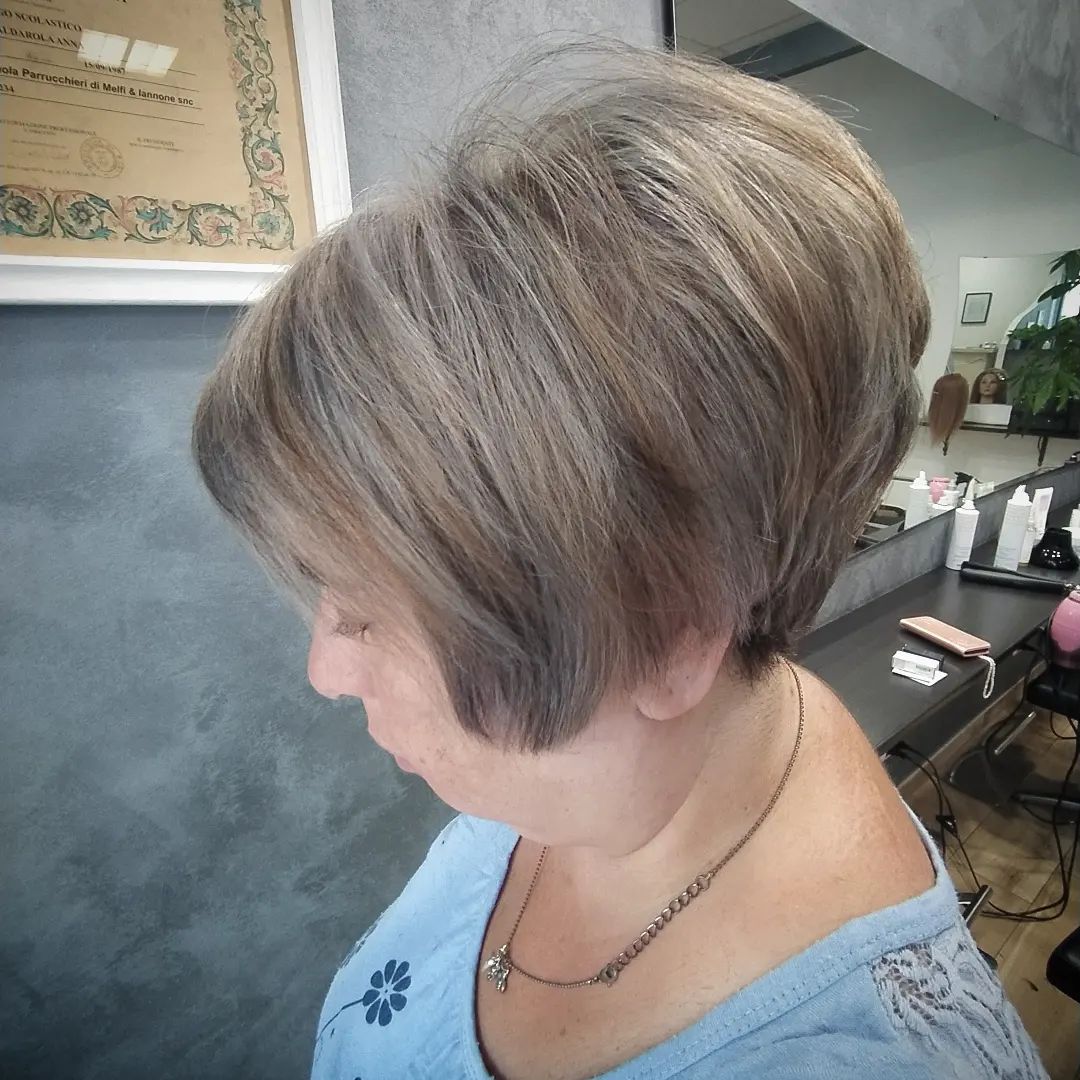 Ask for layers at your hair salon if you want to achieve a bit of definition and volume. Women who like stylish layered looks will fancy this idea.
15. Grey Hair For Mature Women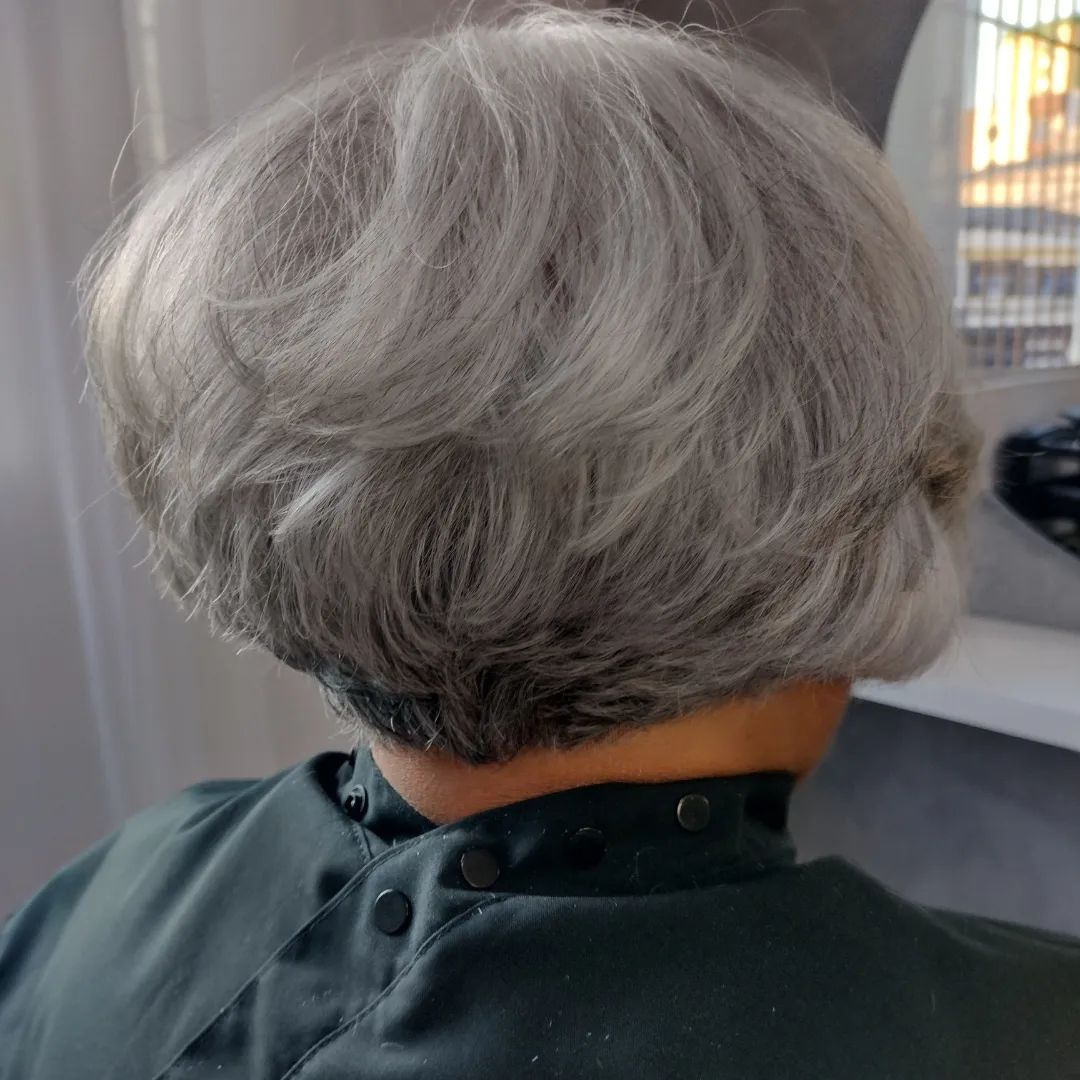 Some women like their grey strands, and are all about embracing them! Show off this cut if you're a fan of your natural texture.
16. Straight Hair Grey Haircut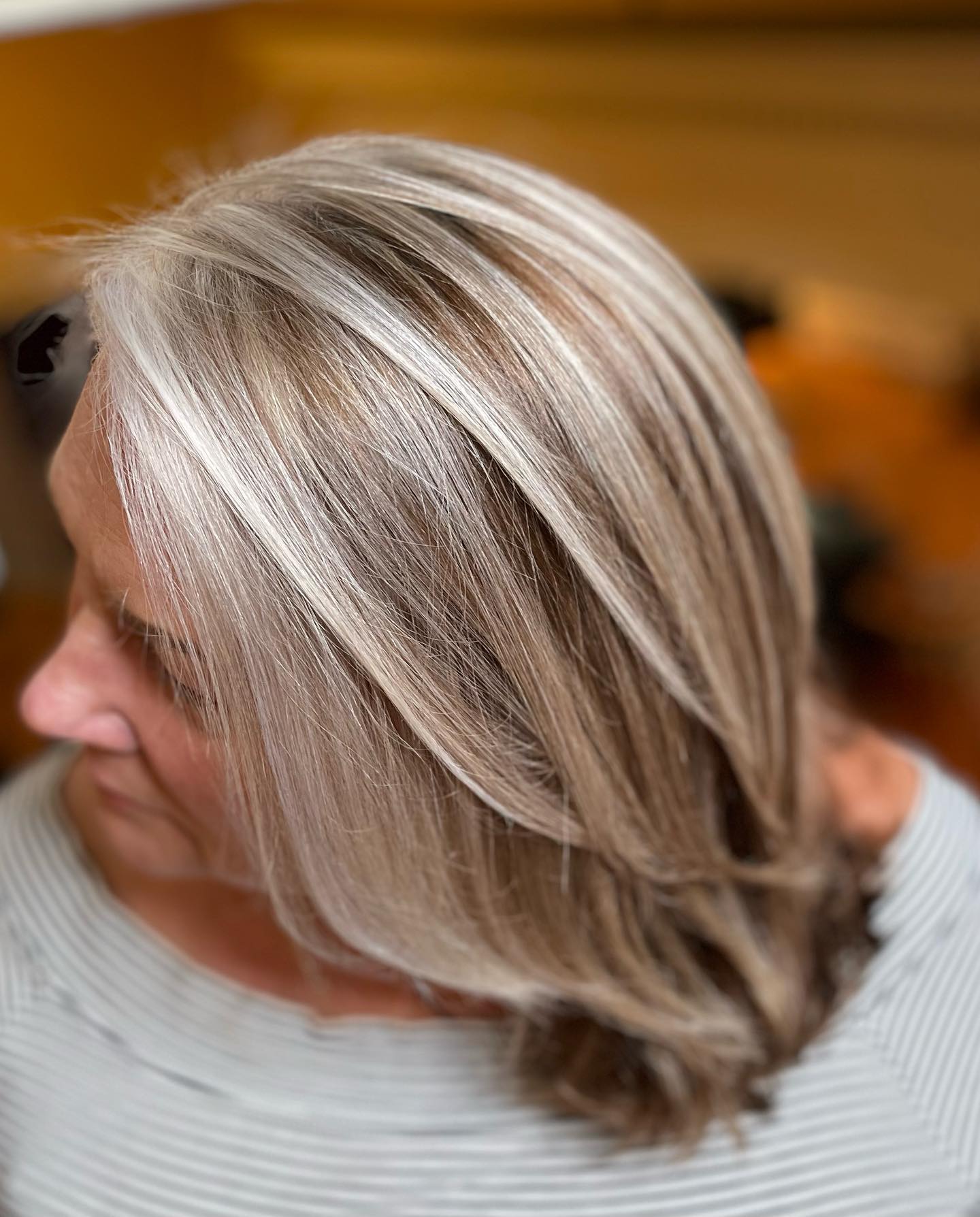 A straight wispy cut such as this one with stylish ends is perfect for your formal events and gatherings.
17. Straight Platinum Blonde Haircut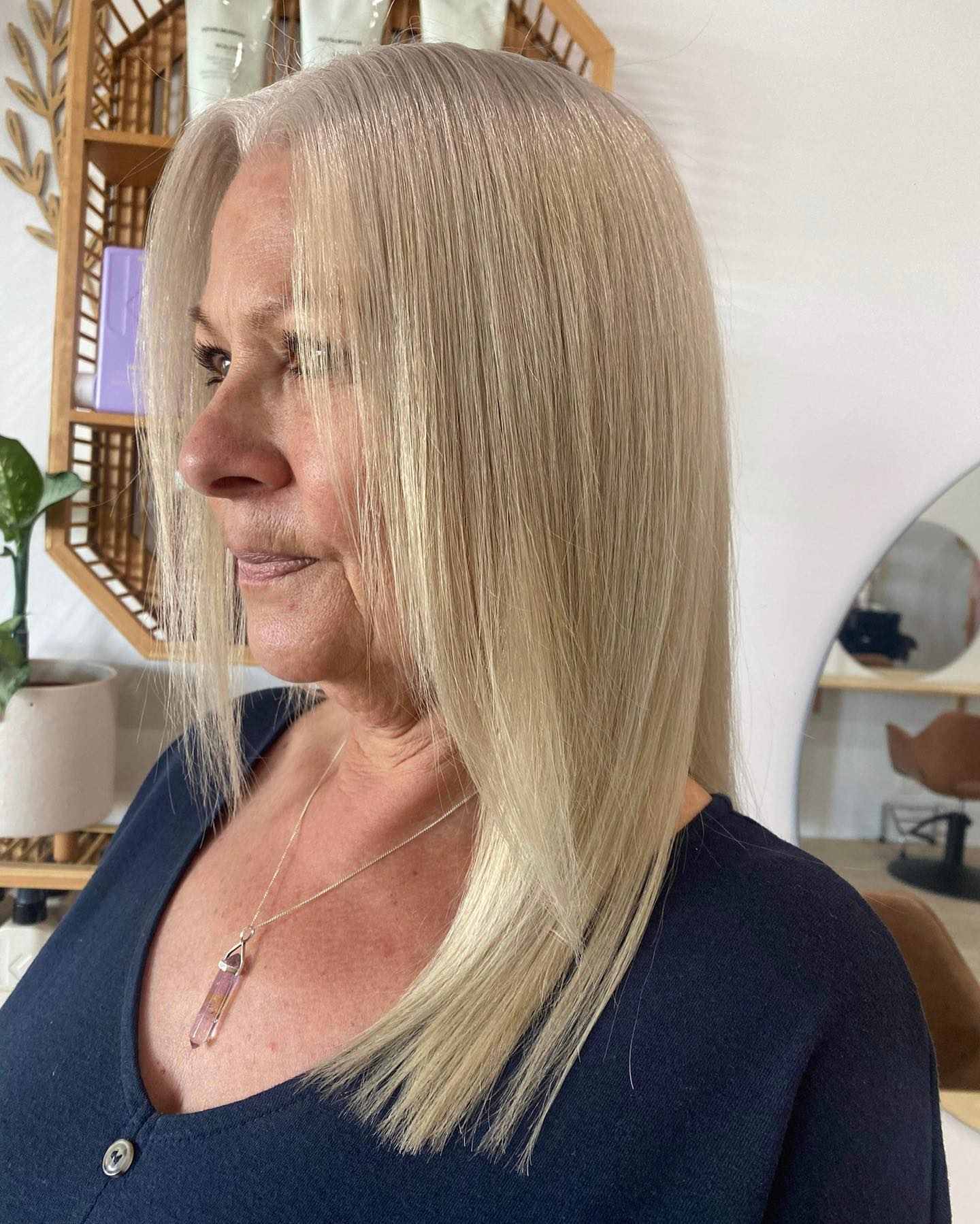 This platinum blonde moment has to be colored every 3-4 weeks for you to enjoy high-quality and well-maintained locks. Can you keep up?
18. High Bun Gray Hair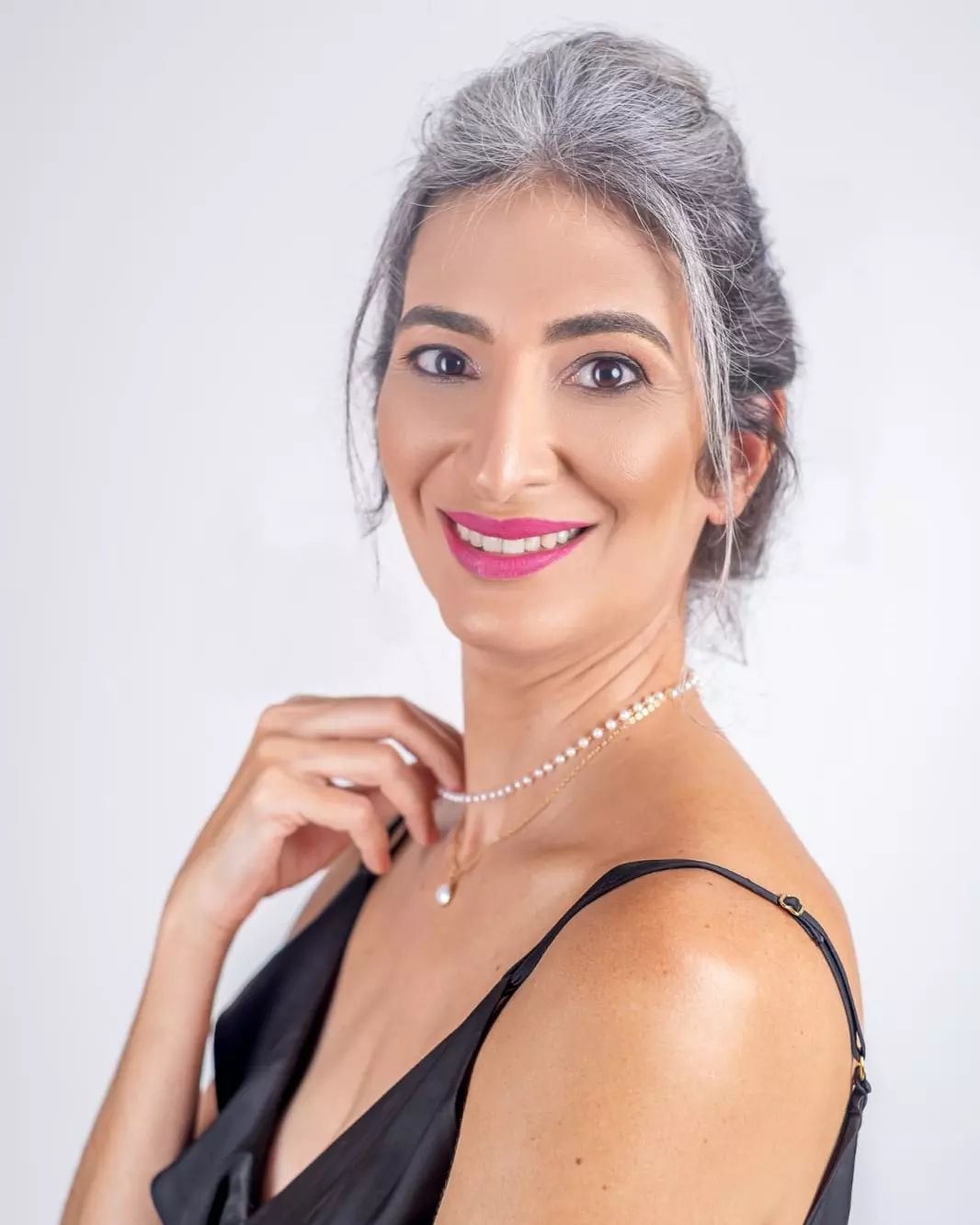 Go for a high-up bun if you have something semi-formal going on. Women who like updos and pretty/wispy ideas will fancy this look.
19. Short Haircut Grey Hair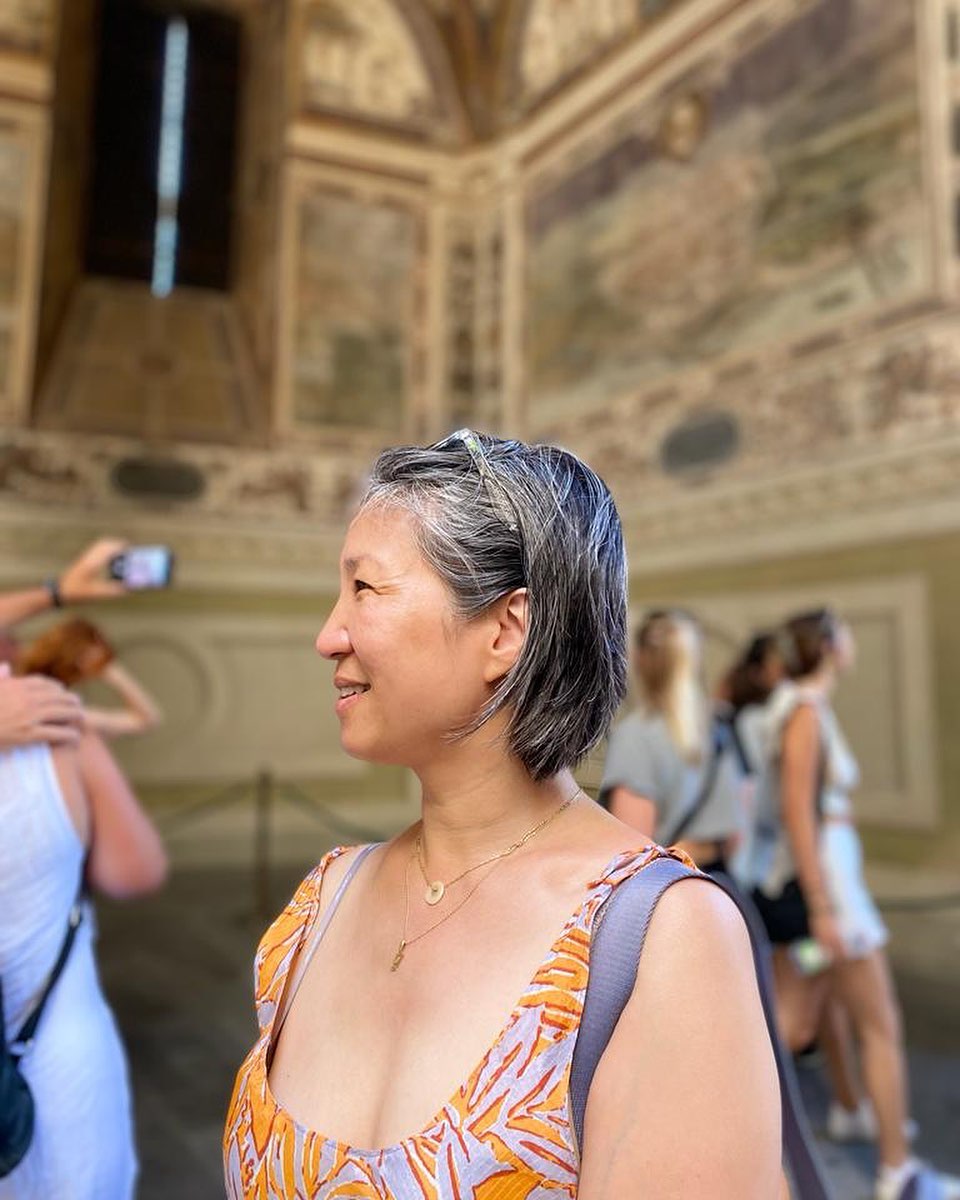 Short and wet-looking, this hairdo is for women who like to look elegant and fancy. Add a bit of your favorite cream and hairspray to achieve this fancy vibe.
20. Layered Silver Bob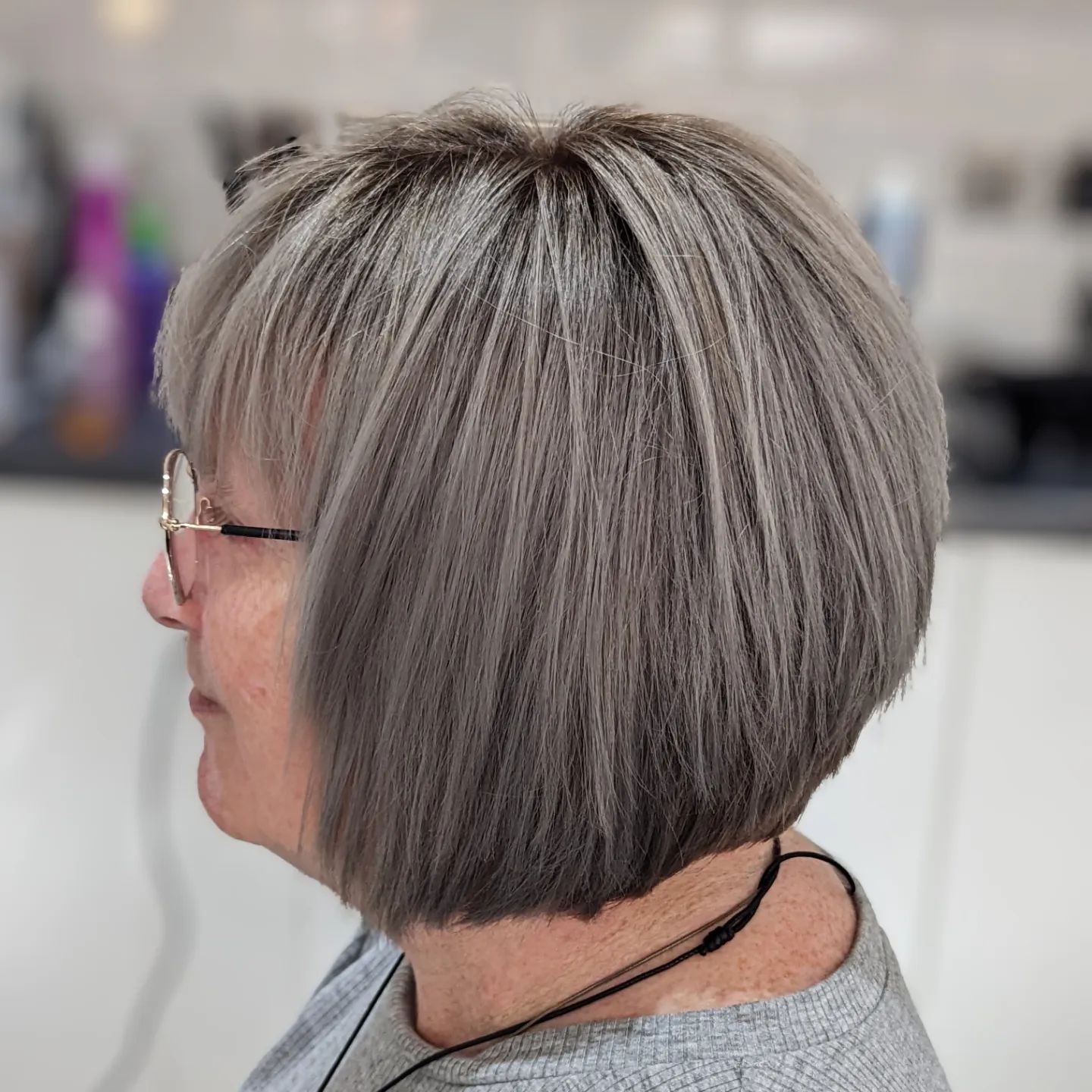 A layered hairdo such as this one is super cute and low-maintenance. Show off your defined edges and wear the look anywhere you go!
21. Grey Hair Curly Bun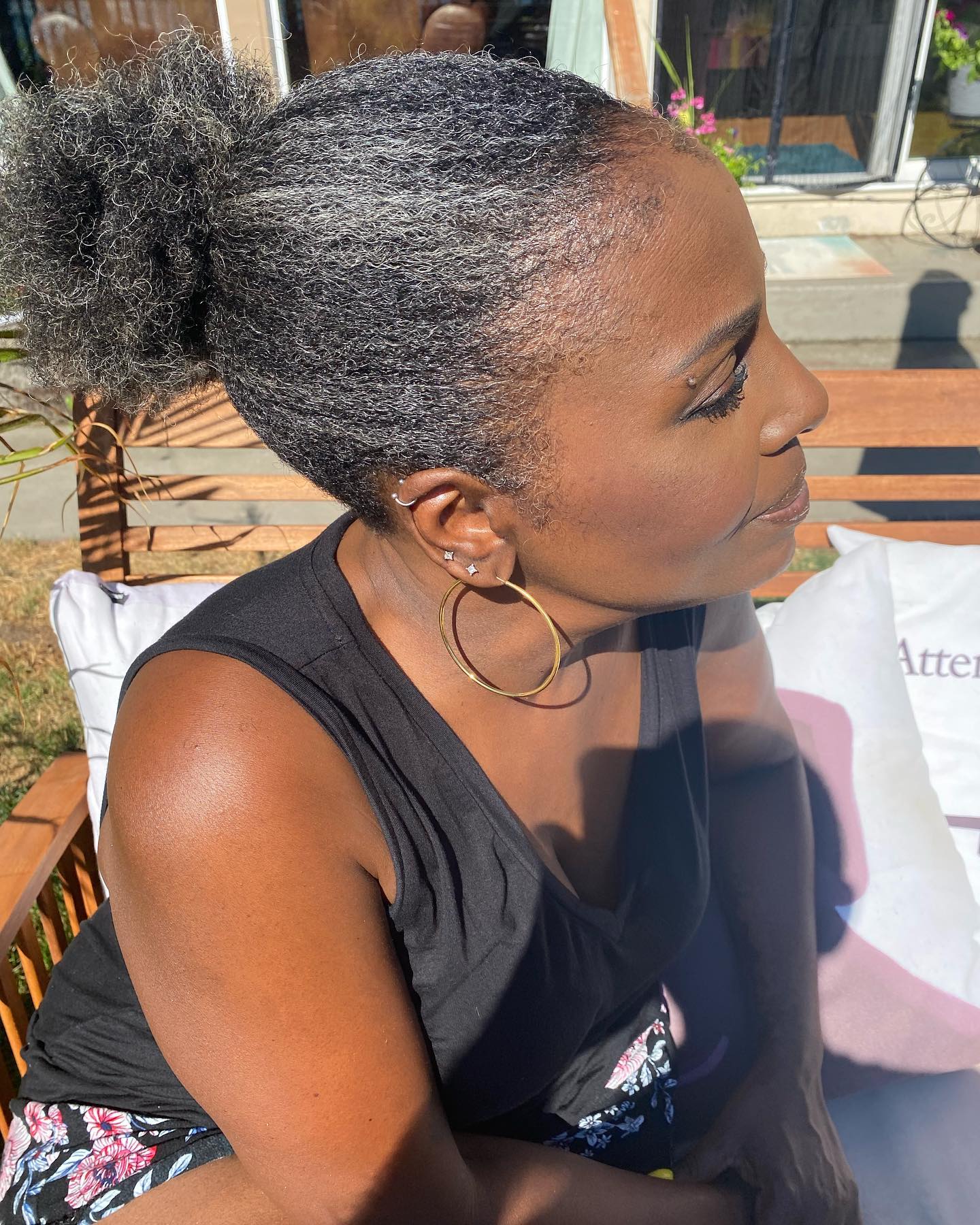 Women who have curly hair naturally and grey hair can look this good! Tie the hair up in a bun and show off the curly texture with a bit of your favorite curl cream, wear it anywhere you want.
22. Silver Platinum Hair For Mature Women

This shade is very specific and unique. If you fancy icy white hairdos and want a cut that is elegant consider recreating this beauty.
23. Silver Pixie Cut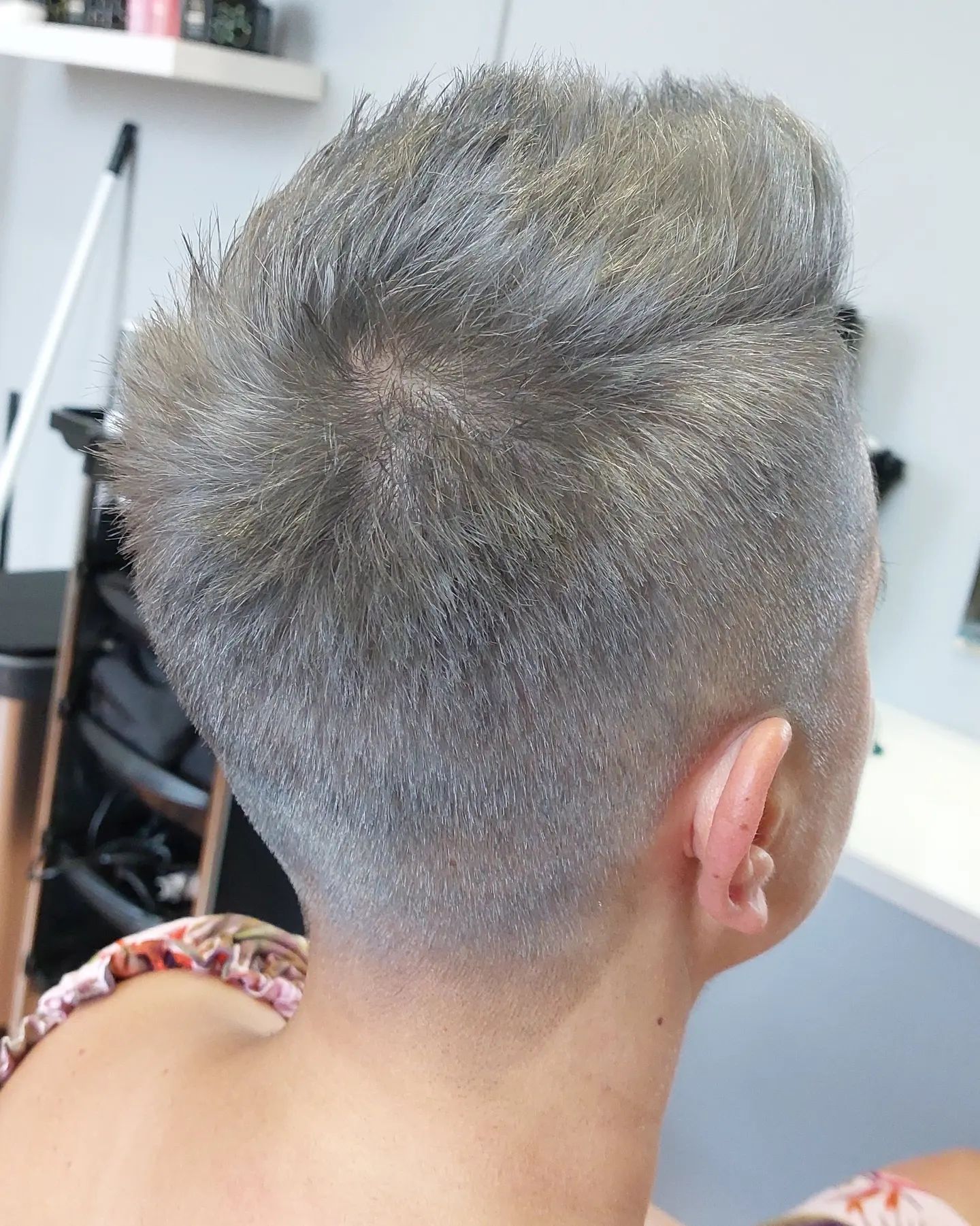 Pixie and defined, this hairdo is for those who like short fades and low-maintenance looks. Get a haircut every 3 weeks to maintain it.
24. Curly Silver High Updo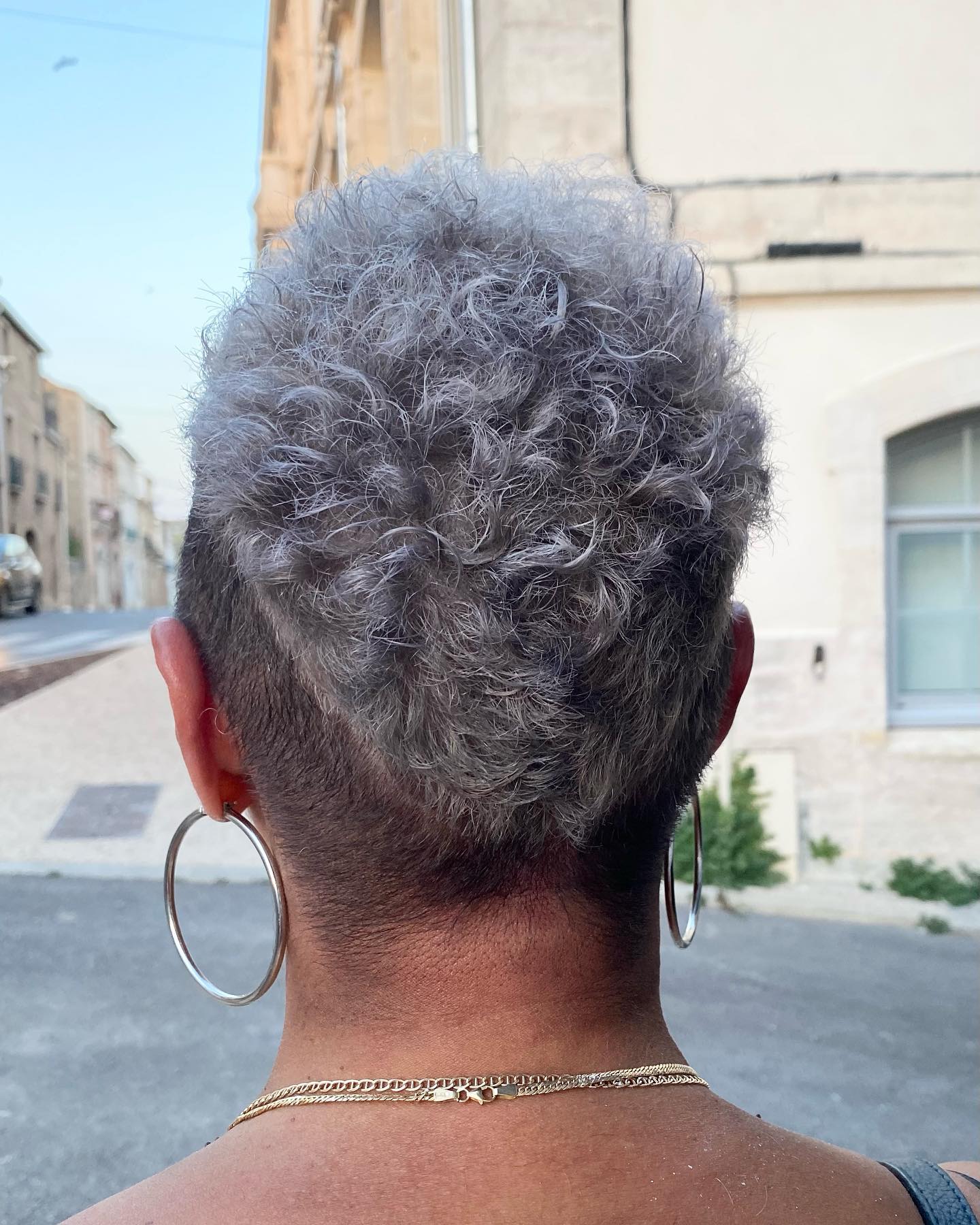 Curly updo such as this one is easy to do, believe it or not. Add your favorite curl product and style your locks in a wavy feminine way.
25. Long Silver Haircut With Bangs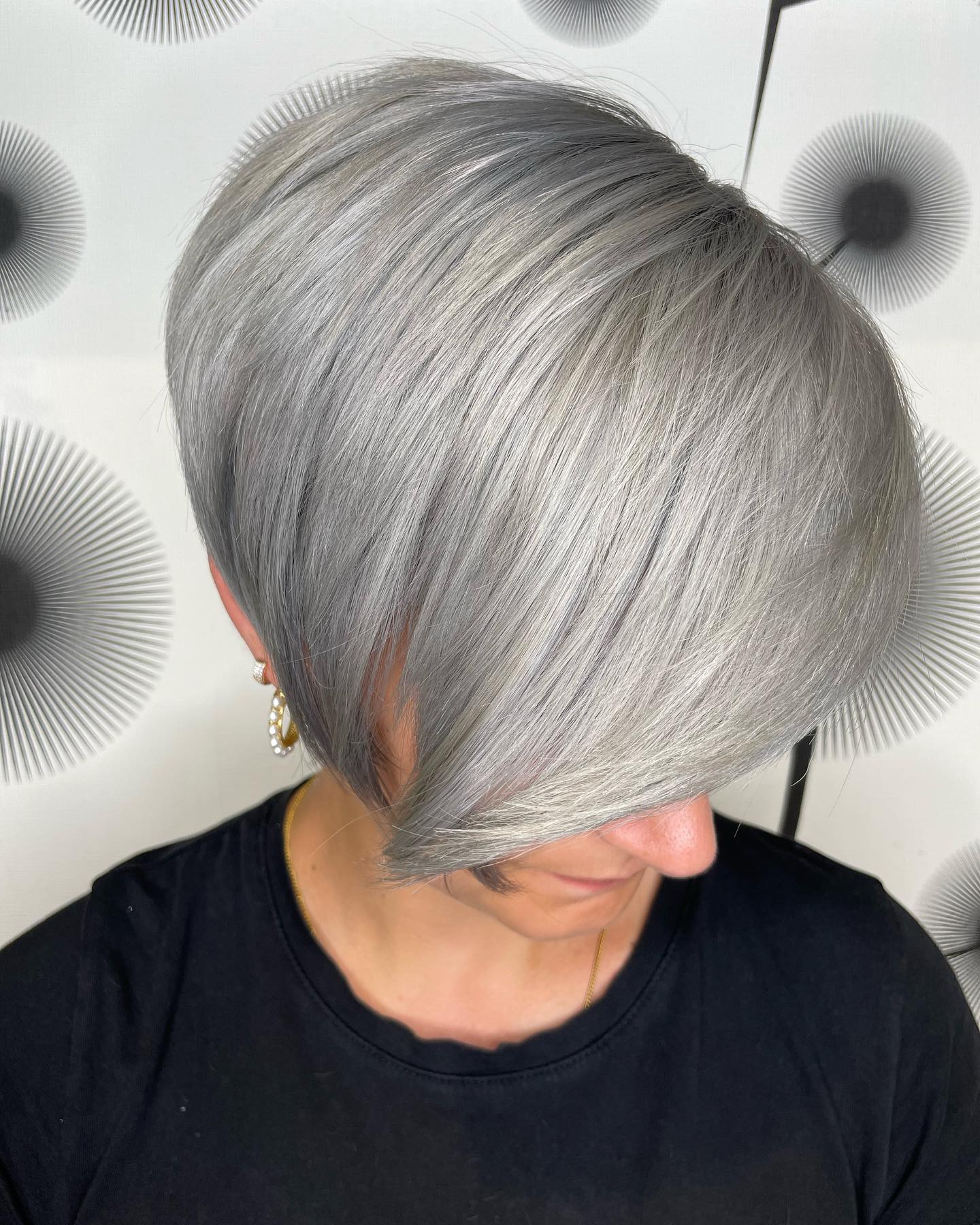 High-defined strands and these stylish bangs will attract a ton of attention. You will look 10 years younger as you embrace this cut!
26. Stylish Blonde Haircut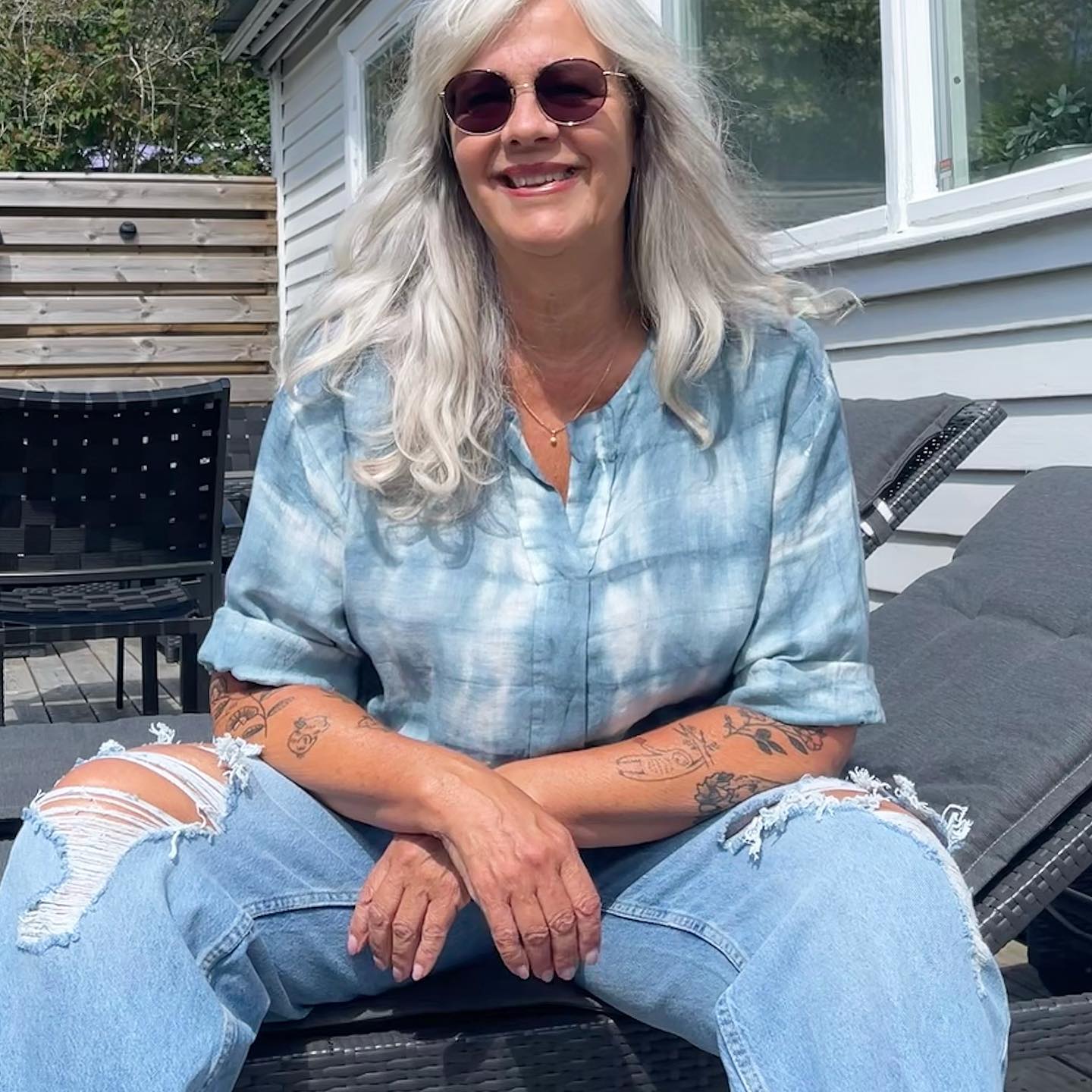 An elegant stylish wispy blonde hairdo such as this one is for those who like fabulous looks. Once you pair it up with the right makeup look you will look like a true diva!
Look Your Best In Your 60s!
Are you ready to look like a true diva?! If so, consider booking one of these cuts. These are a must-do if you are in your sixties and if you have naturally grey hair. So, which one's going to be? Let us know!