6. Lob
A lob is a great idea when it comes to going short. A lob is in style and still offers a little longer if you're making a dramatic cut. Trust us once you go for a lob you will fall in love with it.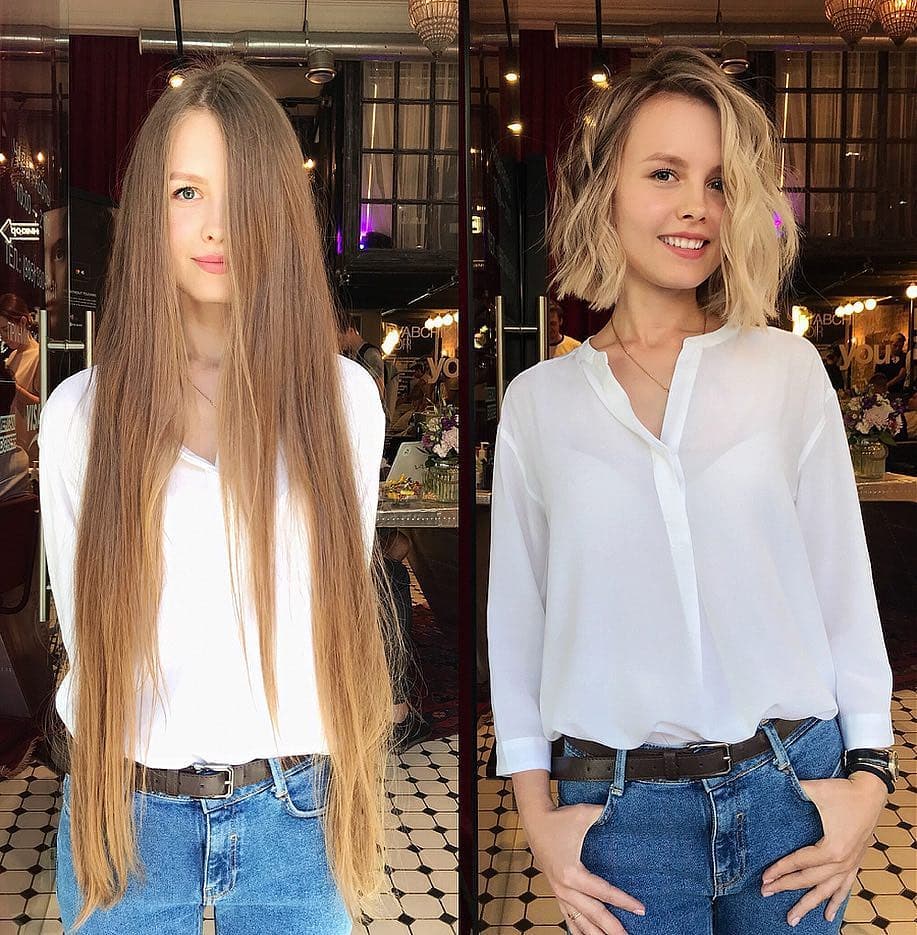 7. Rocker Pixie
This pixie cut screams style, rocker, and drama. The style shows off your facial features perfectly and can help you look super confident.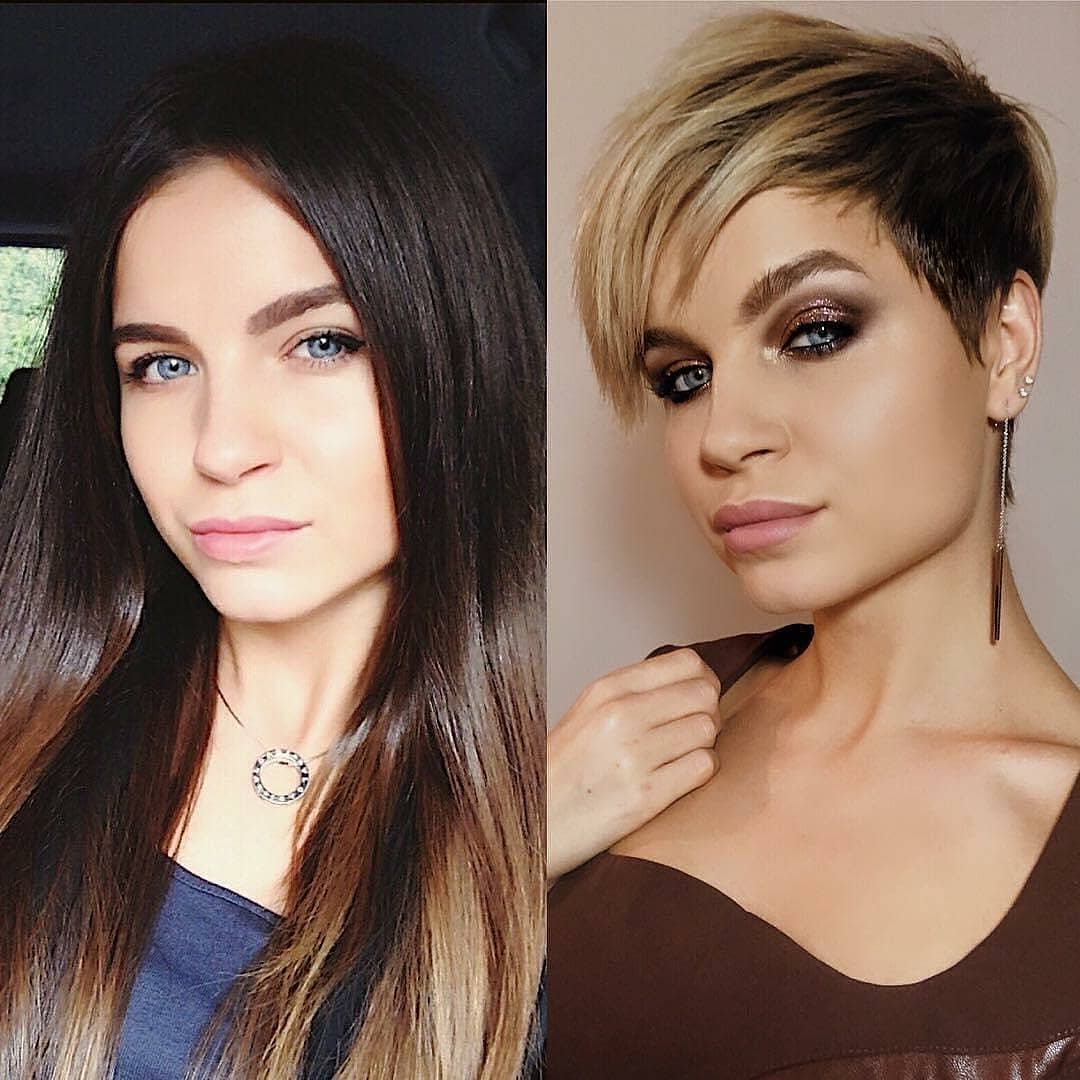 8. Girly Pixie
Just because you decide to cut your hair short doesn't mean it needs to look boyish. This pixie has all the fun with bangs, layers, and amazing color.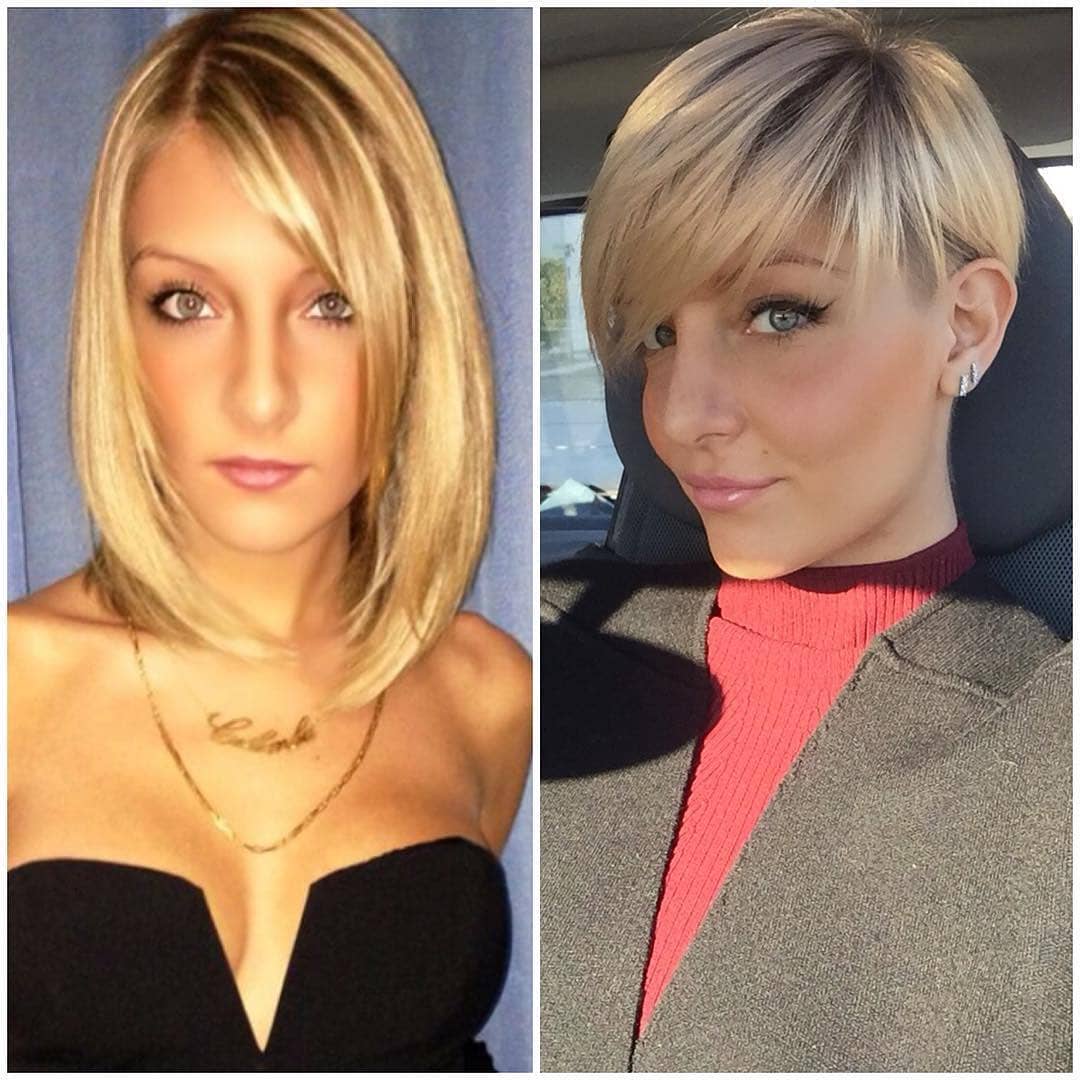 9. Layered Pixie
Take your hair from boring and ordinary to something stylish and amazing. Add a lot of layers into your pixie with some beautiful highlights to really show it off.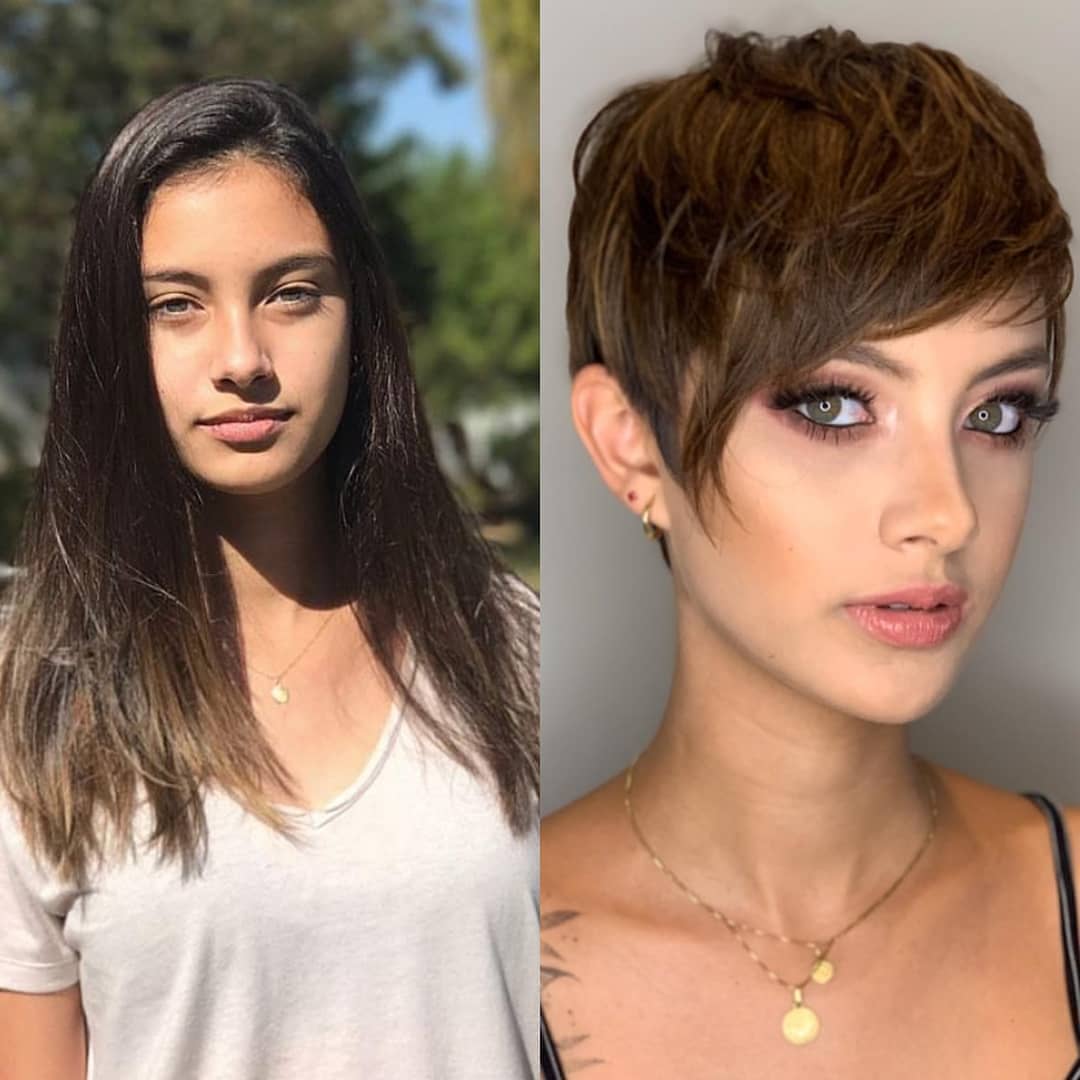 10. Bubble Gum Pixie
Adding color with your cut only adds to your beautiful look. This gorgeous pink pixie has a lot of layers and bangs, it will be an awesome change from your long locks.